If you are looking for a whirlwind adventure that will leave your senses stimulated and satisfied, then a weekend in Mumbai is for you! One thing to add to your list of expectations is to have your expectations blown! Mumbai is a crazy city though and is definitely not one for the faint-hearted!
With more than 20 million people living in the city, you can imagine the vibrant atmosphere within the city borders. If you find yourself in this spicy location, make sure that you do your research on things to do in Mumbai on weekends. A little bit of preparation can help streamline your itinerary in a big way!
This basic itinerary for Mumbai will point you in the right direction, helping you make the most of your short time. Be prepared to explore a city of contrasts that is rich in culture, history, and heritage!
Insider Tips for an AMAZING Weekend in Mumbai
Wanting to make the most of your weekend? Mumbai has a lot to offer! First things first, it's important to know where to stay, and how to get around.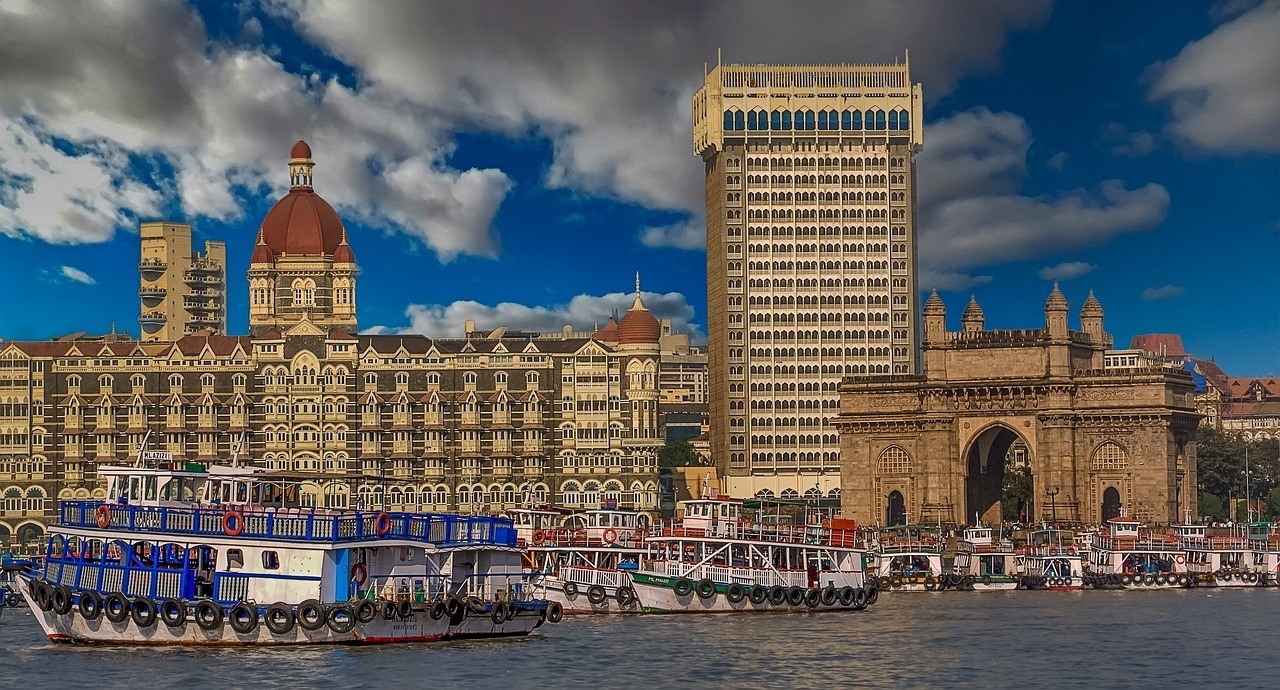 Know Where to Stay in Mumbai
Mumbai is a huge city, and your experience can be heavily influenced by where you choose to stay. A weekend is not a long time to explore Mumbai, so make sure that you pick your location well. As a rule of thumb, it's always best to pick a spot centrally located, near transport and within reach of the main tourist attractions.
However, the issue here is that Mumbai is so spread out that it doesn't really have one single center. Choosing where to Stay in Mumbai is, therefore, seriously confusing.
Some of our top recommendations on where to stay in Mumbai include vibrant Colaba, historically rich Fort Kala Ghoda, charming Versova, and culturally-rich Bandra. Other areas to note are the commercial district of Bandra-Kurla Complex and the glamorous Marine Drive.
If you want a hostel, then our guide to the best hostels in Mumbai has you covered.
A five-minute walk from the famous Gateway of India, one of Mumbai's top attractions!
Comfortable and spacious rooms to use as your home base in Mumbai!
The hostel has air conditioning, providing a cooling reprise from the heat of the city!
There's no better way to make friends while enjoying the convenience of a central location other than staying at Backpacker Panda Colaba! Main attractions in Mumbai frame the hostel, making it the perfect spot to start your Mumbai adventure!
This property is an ideal choice for you if you're looking to cram in as much as possible to your stay.
It's very central, and you find there's an abundance of world-famous sights and attractions within a short walking distance from your front door.
Located a stone's throw away from the UNESCO World Heritage Site of Chhatrapati Shivaji Terminus!
Choose from a variety of different room configurations depending on the size of your group.
Enjoy the luxuries of air conditioning, a flat-screen TV and free WiFi without paying an exorbitant price!
Residency Hotel Fort is the ultimate budget hotel in Mumbai that is both centrally located as well as relaxing and spacious! The rooms are clean, cool and spacious, providing ultimate comfort after a busy day exploring the bustling city!
A five-star hotel in Mumbai loved for excellent service, a sea-view, and outstanding buffet breakfast!
Enjoy the luxury of a 24-hour business center, an outdoor pool, fitness center, and spa treatments!
End each day relaxing in the stylish, spacious and comfortable rooms or common areas!
Trident Nariman Port offers travelers everything they could wish for on a weekend in Mumbai. Not only does the hotel boast super comfortable rooms, but you'll find an incredible sea view, relaxing outdoor swimming pool and well-resourced common areas!
Know How to Get Around in Mumbai
While Mumbai is full of contrasts, one thing is consistent throughout – the city is busy! If you want to take full advantage of everything that you can cram into a weekend, then it's best to get acquainted with how to get around Mumbai!
Walking around Mumbai is possible but not exactly pleasurable. Firstly the, distances between neighbourhoods are VAST. Then factor in the intense heat, bad quality pavements, the crowding, insane traffic, smog, dust and endless hassling you will get. Therefore, you will need to spend some time using the transport network in Mumbai.
The local train in Mumbai is considered the "lifeline of the city", connecting over 120 stops and four primary service lines. The trains are an easy way to get around but can be incredibly overcrowded, especially during rush hour. Expect to be stared at throughout your journey. Women travelers may also wish to use the women only carriages which have been established for very good reason.
If you want to cover short distances in Mumbai, then look out for the kaali-peeli cabs. The black and yellow vehicles are fairly inexpensive and cover most distances. There is also the option to take a Meru Cab which is Mumbai's equivalent of Uber.
Lastly, for a truly authentic experience, you can hop on board a rickshaw. These readily available transport options are affordable and super convenient! Remember to agree on a price up front and learn how to haggle. Rickshaws are the lifeblood of Indian cities and you will come to love them! In fact, it may even be worth commandeering your own Tuk Tuk for the day. Tell the driver the places you want to visit and agree on a price – don't pay him until the end though.
Note that India is still pretty conservative and has a complex relationship with alcohol and with gender interaction. Therefore, the nightife may not be what you are used to. Most bars are a bit sausage heavy.
Still, Mumbai never sleeps is as busy at night as it is in the day! Here are the top nightlife districts to make the most of your Mumbai weekend!
Marine Drive
One of the most romantic places to explore at night in Mumbai!
Watch the city lights sparkle on the water, creating a mood of effervescence and beauty!
Indulge in tasty food from local vendors who push through to sunrise with locals and travelers alike!
Get swept away in the vibrant culture and mood of Marine Drive. Listen to groups of families and friends playing music until sunrise, snack on roasted corn (bhutta) from the local vendors and marvel at the beautiful view! Marine Drive stays open throughout the day and on into the night, making it the perfect spot visit at any time!
Luxurious Venues – Bandra and Worli
Mumbai has a wide variety of elegant and sophisticated venues to enjoy.
Start your night at one of the many fancy restaurants, and end it with a drink with a view.
Choose to slow down or fire up at one of Mumbai's epic luxurious venues!
While the hustle and bustle of Mumbai can make for quite a chaotic experience, the city also boasts sophisticated venues that allow you to step back and watch the city from a different angle. AER is an incredibly popular rooftop bar that offers open-air seating, overlooking a magnificent view. Another top nighttime spot is Bonobo at Bandra which entertains locals and foreigners alike with an elegant air! Note that a lot of good Airbnbs in Mumbai are situated in Bandra.
Matahaari
Enjoy a night out in the clubs – Bollywood-style!
Formerly known as 'Hype', Matahaari is considered the country's first luxury nightclub
Dance the night away under LED lights and exclusive clientele!
Located inside a mall, Matahaari has earned a reputation for being the go-to spot for A-listers looking to party! The club keeps this in mind as it features a VVIP room and plays only the best music! Prepare to dance the night away true Bollywood-style!
What is the One Item Every Traveller NEEDS???
There is one item every traveller NEEDS. Some travellers don't even know they need it, but those travellers need it more than anyone.
What is this forgotten essential of the backpacker-life? SPOILERS! Guess you'll just have to click the button to find out. 😉
Find Out What It Is!
Indian food is a category on its own, and Mumbai serves up some of the best! Food in Mumbai is everywhere, it is varied, it is delicious and it is seriously affordable if not outright cheap!
Markets
Mumbai's markets are the pinnacle of India's world-class street food.
Girgaum Chowpatty is the city's favorite street food spot by the sea!
If you fancy meat, then Mohammed Ali Road is the place to visit!
There are countless markets in Mumbai selling tasty street food. From vegetarian snacks such as kachoris, chaats, and samosas at Zaveri Bazaar Street, to the outstanding seafood dishes at Crawford Market! You have to sample the street food served at the Mumbai markets! Note that the train stations are also serve up small, spicy portions at insanely cheap prices.
Fine Dining
Mumbai boasts some of the world's top chefs and fine dining institutes!
Enjoy a tasteful blend of flavors from all over the world, using the finest ingredients!
Treat yourself to some of India's tastiest dishes at Mumbai's fine dining spots.
While the street food in Mumbai will have you drooling, the fine dining restaurants will have you licking your plates! Try out Wasabi by Morimoto which serves Japenese inspired dishes that fuses with unique Indian flavors. Or enjoy an energetic dining experience at San-Qi!
  Family-Friendly Restaurants
Enjoy a tamer flavor for the less-developed palate!
Allow the kids to play while you sample some of India's finest food!
Mumbai boasts many flavorsome venues that accommodate a wide range of tastes!
Some of the best family-friendly restaurants in Mumbai include Smoke House Deli which offers a much-loved children menu, Le Pain Quotidien which offers a kid's play corner, and Seven Kitchens which offers a wide variety of cuisines. Traveling with your family shouldn't stop you from allowing your tastebuds to explore!
Although it doesn't exactly require an increased heart rate to break a sweat in Mumbai, the city is a haven for sports fans!
Watch A Cricket Game
Cricket is undeniably the most popular sport in India (and Mumbai)!
Pop into Havana Cafe & Bar to watch a live game among excited locals.
Book a ticket for a game at Wankhede Stadium to watch a live game!
There's no arguing that cricket is the most popular sport in Mumbai. If you are lucky enough to time your trip with a test match, make sure that you try to book a ticket to a game at Wankhede Stadium! If that doesn't work out for you, you won't have to go very far to enjoy the game live at one of Mumbai's many live sports bars!
Have A Hand At Rappelling
Rappelling involves climbing up a mountain that is considered challenging.
Enjoy the thrill of descending a mountain once you've finished climbing!
There are countless tours to join that offer a guided rappelling experience in Mumbai!
Rappelling is one of the more unique sporting experiences to enjoy in Mumbai! The challenging adventure is most commonly enjoyed around a waterfall, offering the ultimate experience for adventure-junkies and nature lovers alike!
Get Bendy With Yoga
India, and Mumbai are yoga havens, offering multiple workshops, classes and personal training.
There are countless yoga studios scattered throughout the city of Mumbai.
Our suggestion? Head to your nearest Hatha or Bikram yoga studio!
Yoga is practiced around the world, but it's humble and spiritual beginnings are founded in India. The physical, mental and spiritual practice is a popular discipline in Mumbai, and there are several yoga studios that offer travelers the opportunity for free sessions as an introduction.
Small Pack Problems? 😉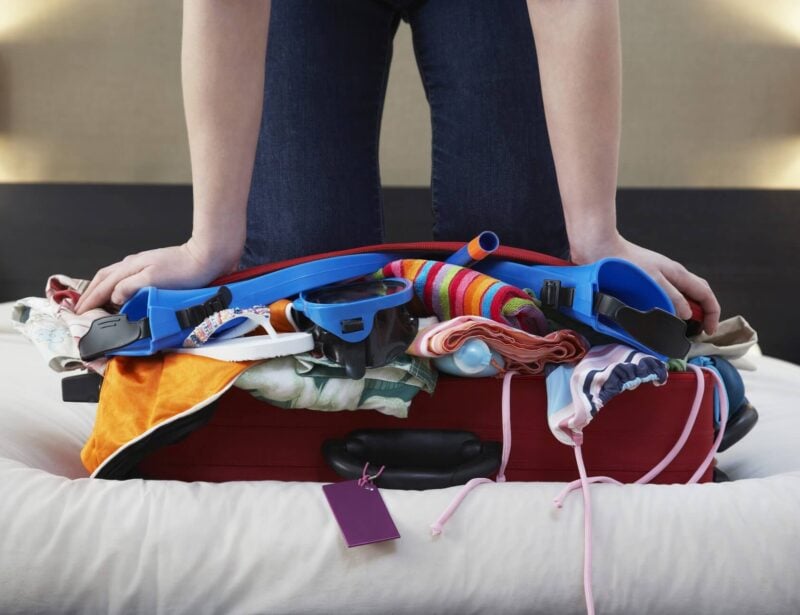 My missus travels with all her clothes in ziplock bags: don't be like my missus. UP YOUR PACKING GAME!
Packing cubes for the globetrotters and compression sacks for the real adventurers – these babies are a traveller's best kept secret. They organise yo' packing and minimise its volume too so you can pack MORE.
Or, y'know… you can stick to ziplock bags.
View Our Fave Cubes
Or Check Out the Sacks!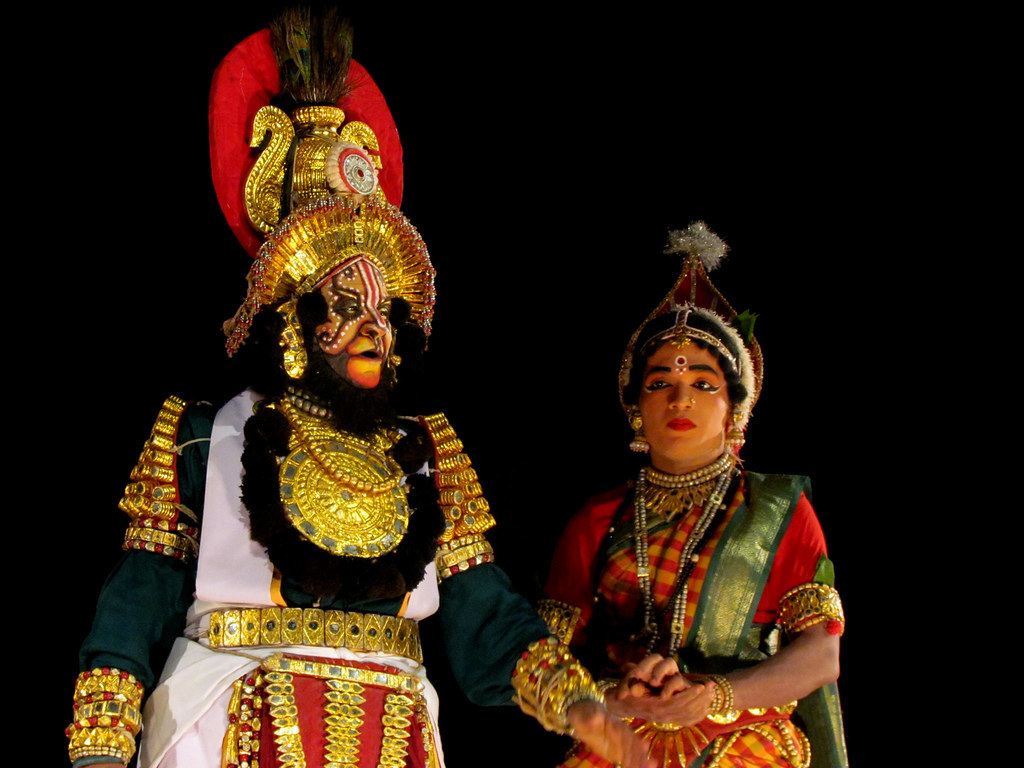 Mumbai is an incredibly cultural and vibrant city, meaning that if you are a culture-junkie you will have a variety of experiences to enjoy!
Live Music
Live music has caught on dramatically in Mumbai, and is the entertainment choice of many!
Experience a wide variety of musical experiences, from classic rock to local Hindi Indie music!
From the Hard Rock Cafe in Worli, Bandra Base, you won't have to go far to find an epic live music venue!
Mumbai is full of live music venues, catering to a wide variety of musical preferences. Some of the top live music venues in Mumbai include The Stables which offers free entry and Shanmukhananda Auditorium which has various ticket prices depending on the performances.
Traditional Dance Performance
Bollywood has its roots in India, and you won't struggle to find a live performance of the mesmerizing dance!
Many restaurants in Mumbai feature a dinner show with either Bollywood or classical dance.
Ustav is another entertaining folk dance that has regular performances for travelers to enjoy.
Bollywood is known around the world, and yet it's beginnings are in the bustling country of India. As India's largest city, Mumbai has a wide variety of restaurants, theatres and nightclubs that showcase various traditional Indian dances! There are both public and private performances available, so keep your eyes open on the streets to see if there is a traditional dance being performed!
Theatre
The cultural entertainment continues in Mumbai's many popular theatres!
Some of the top theatres include Prithvi Theatre, Regal Cinema, Tata Theatre and the Royal Opera House.
There are shows every night of the week of different genres to enjoy!
It's no wonder that such a wonderfully cultural city pivots around a number of world-class theatres. Ticket prices typically start at around USD $3 and increase in price depending on the performance. The Prithvi Theatre is known to put on some of the best contemporary Indian productions, and the NCPA Tata Theatre is loved for some of the best Indian cultural performances!
Travel with peace of mind. Travel WITH a security belt.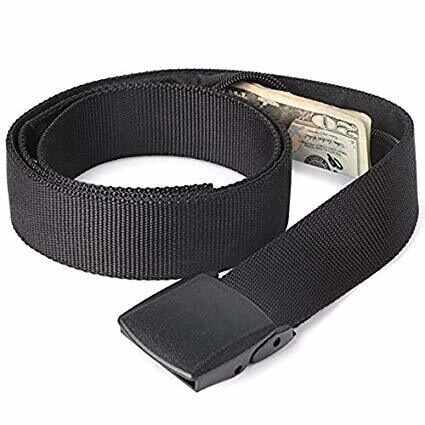 Get your cash stashed with this awesome Pacsafe money belt. It will keep your valuables safe no matter where you go.
It looks exactly like a normal belt except for a SECRET interior pocket perfectly designed to hide a wad of cash or a passport copy. Never get caught with your pants down again! (Unless you want to.)
View on REI!
10 Other Awesome Things to do in Mumbai This Weekend
If you're wondering what to do in Mumbai this weekend, wanting to tick off all of the top spots, then look no further! Here are an additional 10 things to do in Mumbai this weekend!
#1 – Visit Chhatrapati Shivaji Maharaj Terminus
The Chhatrapati Shivaji Maharaj Terminus is a grand, historic, Colonial building in Mumbai. The monumental train station was built by the British, is extravagant in design and truly magnificent in architecture! The building beautifully blends Gothic, Victorian, Hindu and Islamic styles to manifest in an unreal picture!
The building is a UNESCO World Heritage Site that was first built in 1887. It's the busiest railway station in India – and not because of its beauty – but because it offers both short and long-distance rides. You may pass through on your way into or out of Mumbai.
#2 – Venture to Elephanta Island
If you are spending a few days in Mumbai, then you simply have to plan a visit to the ancient rock-cut caves on Elephanta Island! The UNESCO World Heritage Site is made up of two parts. One is Buddhist and the other is Hindu.
You can easily travel the 6 miles from Mumbai to Elephanta Island by jumping on a ferry from the Gateway to India. The caves are open from 9 am to 5 pm from Tuesday through to Sunday, and costs USD $8 to visit.
#3 – Make Your Way To Sassoon Docks
Activity on the Sassoon Docks begins from as early as 5 am when the local fisherfolk sort the catch from fishing trawlers at the quay. This activity continues throughout the morning on Mumbai's oldest and largest wholesale fish market.
The smell is fishy, but the atmosphere is lively and it's a great way to experience the local life in Mumbai. The dock is available to visit 24 hours a day, and promises a very authentic experience among the fishmongers and fish.
#4 – Explore Vasai Fort
Also known as Bassein Fort, Vasai Fort was once used to build ships and was owned by the Portuguese Army. Over time, hands changed and today the fort is almost in ruins except for three chapels and rock pillars.
The fort is free to enter every day from 4 am to 11 pm. When visiting the fort, take the time to hike up to the terrace and admire the surrounding beauty of the sea on three sides!
IN A RUSH? THIS IS OUR FAVORITE HOSTEL IN MUMBAI!
#5 – Walk Through the Gateway of India
The Gateway of India was first constructed in 1924 and is Mumbai's most iconic monument. The bold building commemorates royal visits and the place where the British troops departed (thereby ending British rule in India).
The gate is a looming building that flanks the Arabian sea and marks a popular spot to begin exploring Mumbai! Be prepared for a visit to the Gateway of India to be a wild one as it is swarmed with vendors, locals and foreigners alike!
#6 – Discover Sanjay Gandhi National Park
Sanjay Gandhi National Park is a little bit of paradise that is teeming with wildlife, and a great escape from the crazy hustle and bustle of the city of Mumbai! The bio reserve is home to endangered animals, plenty of bird species and the iconic Elephanta caves.
The 104 km square area is open from 7:30 am to 6:30 pm from Tuesday to Sundays, and costs less than USD $1 to enter! The park offers a lion and tiger safari, a mini train ride and even a boating and trekking guide up to Gandhi Tekdi!
#7 – See the Heritage Buildings
Mumbai has a fascinating and rich history, and this is reflected in the buildings within the city. The intricate colonial architecture boasts some of the best Gothic and blended style buildings.
Mumbai has many historical buildings to marvel at, including Chhatrapati Shivaji Maharaj Vastu Sangrahalaya Museum, the Kala Ghoda art precinct and previously mentioned Chhatrapati Shivaji Maharaj Terminus railway station! One very special spot to visit is Horniman Circle in the fort area which has huge gardens and an ancient atmosphere.
#8 – Visit the Banganga Tank
If you are a history-lover and want to dive deep into the incredible history of Mumbai, then Banganga Tank is the place to be! It's a hidden gem in the city and has a sacred water tank which is flanked by a narrow street.
This street is lined with temples, old homes and dharamshalas (which refers to religious rest houses). Banganga Tanks is a very special place to visit if you are interested in immersing yourself in the local life and beliefs of Mumbai Indians!
#9 – Pay Respects at Haji Ali
Haji Ali is a fascinating site in Mumbai that is both a mosque and a tomb. The ancient building was initially built in 1431 by a wealthy Muslim merchant. In fact, the tomb of the site contains his body!
The Haji Ali is located in Central Mumbai and is only accessible during low tide by moving through a narrow, long walkway. It gives a very unique insight into another facet of Mumbai's blended history and culture!
#10 – Tour Dharavi Slum
Although the idea of visiting a slum may not be on the top of the list of your travel options, Mumbai's famous Dharavi Slum is a very insightful place to visit. There are tours of the slum area that gives insight into the reality of how many Indians in Mumbai live!
The area is bustling with life, and there are several spots and opportunities to buy mementos from local manufacturers, such as leather items and fabrics! Some critics have accused the tour of effectively being 'poverty porn'. However, we do not agree with this at all. Instead, it is an insight into human endevour, determination and evidence of how happiness is most definitely not linked to how big your house is.
Is This the Best Daypack EVER???
With so much to see and do in Mumbai, it's expected that you may have a few lingering questions that you want to be answered before arriving. Here are a few of the most commonly asked questions providing a little bit of additional guidance on how to make the most of your time in Mumbai!
Don't Forget Your Mumbai Travel Insurance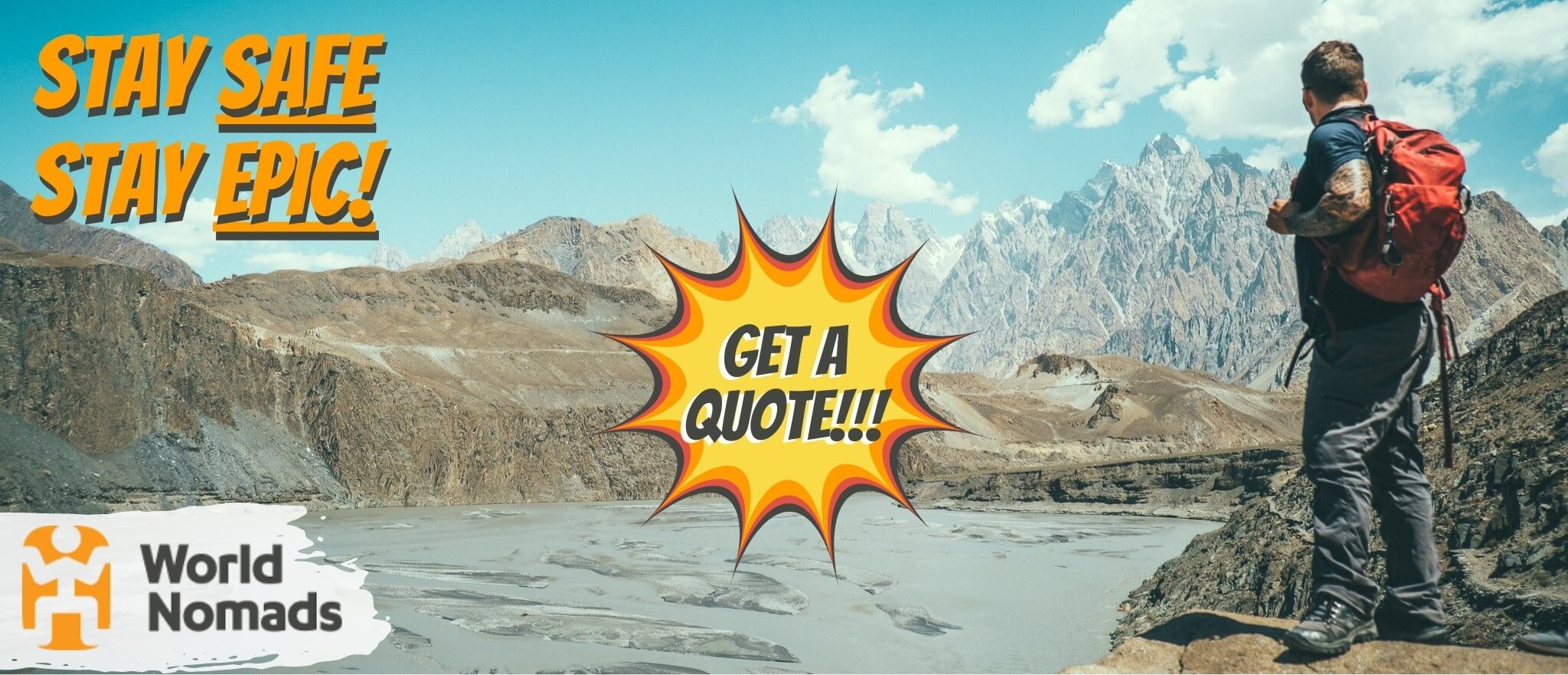 It's good to get lost sometimes, but it's also good not to get too lost. There are people that want you home in one piece.
There's one travel insurance provider The Broke Backpacker trusts for all his wildest shenanigans… World Nomads!
Click the button below to get a quote on your insurance or read our in-depth review of World Nomads' coverage. And then… let the shenanigans begin. 😉
Final Thoughts on a Great Weekend in Mumbai
Overall, the chaos of Mumbai can make for an unforgettable weekend! There is something for everyone, regardless of your interests, so don't be afraid to indulge in your itinerary of choice!
Take the necessary precautions to avoid any safety risks or illnesses, and you'll be sure to have the time of your life! Mumbai truly is a melting pot of color, culture, and history, promising a trip that will leave its mark.
Enjoy the charm of the old town, the magnificence of the architecture, the spiciness of the food and the friendliness of the locals. A weekend in Mumbai is hardly enough time to explore the vibrant city, but it sure is a good start!
---
Thanks for reading – that was fun! 😀
We bring you epic FREE content!
Find out how YOU can help support us.
We're a big site with a big team and this job isn't always easy. But we do it because we love it – we love providing epic and free content. We love the knowledge that our content keeps you adventuring. We don't ask for money, but if you'd like to find out how you can help the site in more organic ways, click the button below.
Thank you for your support 🙂
---
Bye for now, but not forever!
If you want MORE top-tier Broke Backpacker content like this, then sign up for our weekly newsletter below to get the latest and greatest!
And for transparency's sake, please know that some of the links in our content are affiliate links. That means that if you book your accommodation, buy your gear, or sort your insurance through our link, we earn a small commission (at no extra cost to you). That said, we only link to the gear we trust and never recommend services we don't believe are up to scratch. Again, thank you!