First and foremost, yes, there are places Americans can travel right now! Despite all things 2020 and the feeling of having entered a B-roll South Park episode left on the cutting room floor, there are countries accepting American tourists.
So that's the good news! The bad news is that you're looking at a limited scope. Already, the list of countries with open borders is slim; the countries with open borders to Americans is even slimmer.
It's also confusing. Finding a country, finding the entry requirements, and then finding out if that information is up to date is a royal pain in the gluteus maximus. Booking a holiday from your full-time gig has just become a full-time gig!
BUT… there's a silver lining. In amongst the muck, there are some real gems waiting to be explored. From limitation, creativity spurs, and the limited choices for where Americans can travel right now means that you start looking wider afield.
From remote island getaways to off-beat glories and even to your own magnanimous backyard, there are some real stellar countries that have reopened their tourism to the Americanos. Pack your bag cause you're going on a mid-pandemic vacay!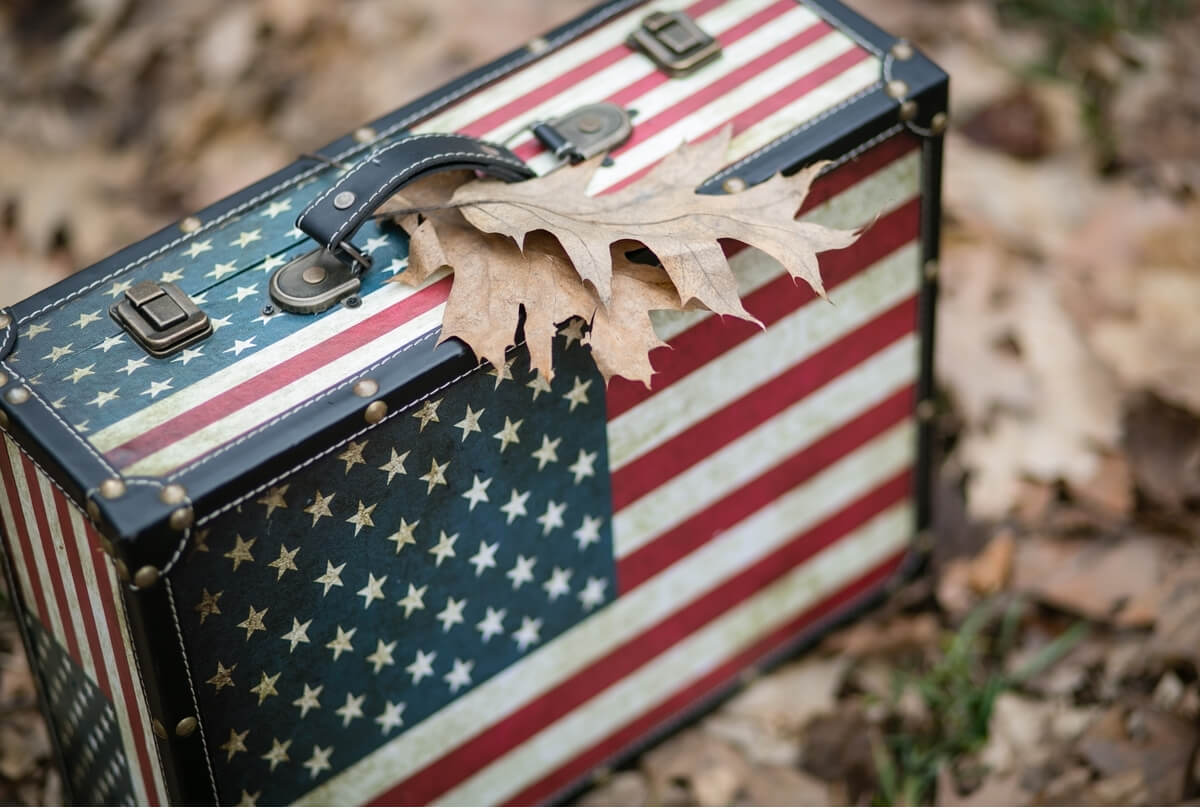 On What Travel Looks Like Right Now
Look—from a non-Yankee Doodle to a Yankee Doodle, you can expect your civil liberties and personal freedoms to be somewhat constricted. It's a case-by-case scenario, however, most countries are setting some of the following basic restrictions at least:
Negative PCR tests prior to arrival are pretty standard.
With potentially more testing or screenings at the airport to follow.
Possibly accompanied by a potential quarantine period.
Sometimes, proof of booked accommodation or other itinerary details will also be required.
You can expect to fill out extra documentation too, either prior to or after arriving (or both).
In some cases, contact tracing, health monitoring apps, and restricted movement will be present.
And, yes, the dreaded M-word—masks. 
I know, it's become something of a hot-button topic thanks to your esteemed leader Baron von Bullshit, however, masks are the new Thailand Elephant Pants of travellers in 2020! Wearing masks in airports and during transit is a bare basic expectation. A number of countries are also mandating their use in public spaces, both enclosed and outdoors.
IF you don't like the idea of being closely monitored (at least in part) while travelling, stay home. And if you don't think the rules should apply to you, just stay home. Travel during COVID is a different beast.
You're going to be entering the home of other people during a global pandemic. Things aren't going to be as carefree and plan-less as before. Be a stand-up sexy tourist and do the right thing. Besides…
You should be wearing a bloody mask anyway.
The Top 11 Destinations That Americans Can Travel To Right Now
As picked by me! What're my criteria?
It has to be a country accepting American tourists.
The travel restrictions and entry requirements need to be acceptable for tourism purposes (i.e. no quarantines).
The COVID sitch needs to be relatively chill.
If we're using the States as a metric of comparison, then that's a low bar of entry! Instead, let's use common-sense as our metric of comparison. For example, Brazil has opened to American tourists!
Don't go to Brazil.
A Quick Disclaimer!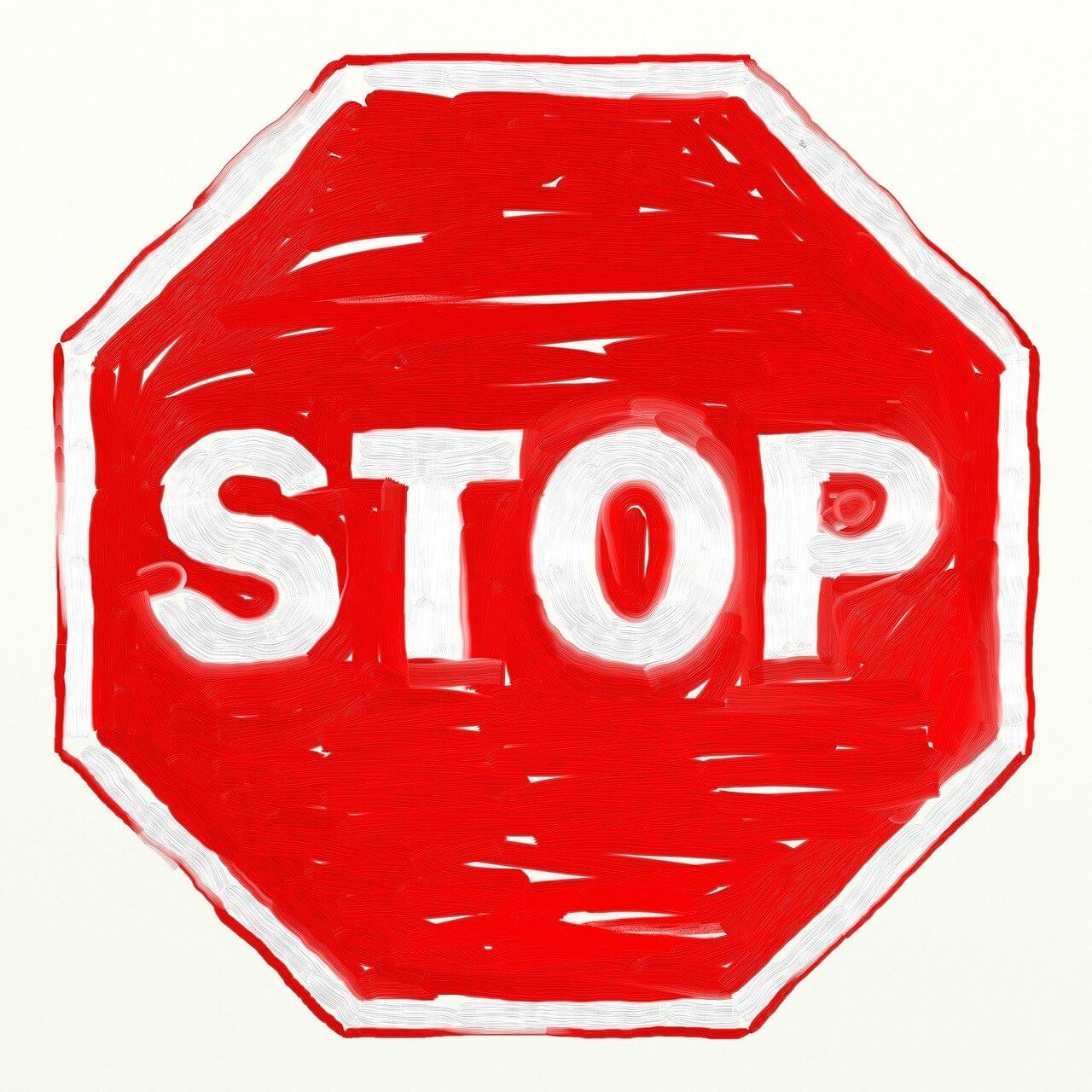 What countries American citizens cannot travel too (and which ones they can) is an extremely changeable topic. If I changed underwear as often as these rules do, I'd need to buy more than four pairs of underwear!
This article was published on 16/09/2020. The information in it was checked, re-checked, and then checked one more time for extra nerd points on that date. It was correct and up to date on 16/09/2020.
Of course, so much of this can and does change so quickly. It could be a small change to entry requirements, a previous good-to-go country could have recently added the USA to its no-fly list, or a brand spanking new destination may have joined the ranks!
I'll repeat this many times, but do your research and do it hard. No one source on the internet is sufficient before booking a trip during the corona-times. Cross-reference everything.
You're just gonna have to put on your big-boy mask and do the hard yakka! Don't take any chances if you're planning on travelling during COVID. There are no guarantees.
Croatia
Entry Requirements:
Negative PCR test result prior to arrival.
Proof of tourist activity (eg. accommodation or tour bookings).
Filling out the Enter Croatia form will speed up the process.
The EU is throwing its own pandemic party and Americans have been rather unceremoniously snubbed from the guest list. Now while the USA does feature at the top of the EU's travel ban list, EU states are not required to follow the set guidelines. Suddenly, in rolls Croatia rocking the chinos and slinging a case of Coors Light… 
Let's have our own damn pandemic party, boiz!
Croatia is shaping up as one of the top destinations of 2020—Europe or otherwise! It's one of the only European countries accepting US citizens currently, and pandemic-or-no, Croatia has always been an underrated backpacking gem amongst Europe's locales.
The Balkans
So, yes, Croatia is a Balkan country, but now we're doing the other Balkans—namely the ones also snubbed from the European Union's shindigs. Yes, Americans can travel to Europe; they just have to head to the eastern side. I call it "Cool Europe".
Entry Requirements:
Temperature screenings at the airport.
Albania looks super tasty and is my personal recommendation of all the countries reopened to tourism right now (and not just for where Americans can travel). They're accepting American tourists without so much as a PCR result, and tourists services and movement are all fairly back to the new normal in Albania.
As a side note, I've had traveller reviews tell me that Albanians adore intrepid foreigners (being such an offbeat destination) and have a special fondness for anyone (Americans particularly) that eschew the typical EU holiday for an Albanian adventure. Regardless, anyone that bunkers down in Albania for the Year of the Bat makes me uber peanut-butter-and-jelly.
Entry Requirements:
Negative PCR test result prior to arrival.
Much like Albania, Montenegro has lifted its international travel restrictions for Americans. The only thing you'll need is that PCR test result and you're good to go!
Similar to Albania, things are moving again in Montenegro. You'll definitely find something of an Old World travel experience, however, be prepared to don the mask in indoor spaces.
Entry Requirements:
Temperature screenings at the airport.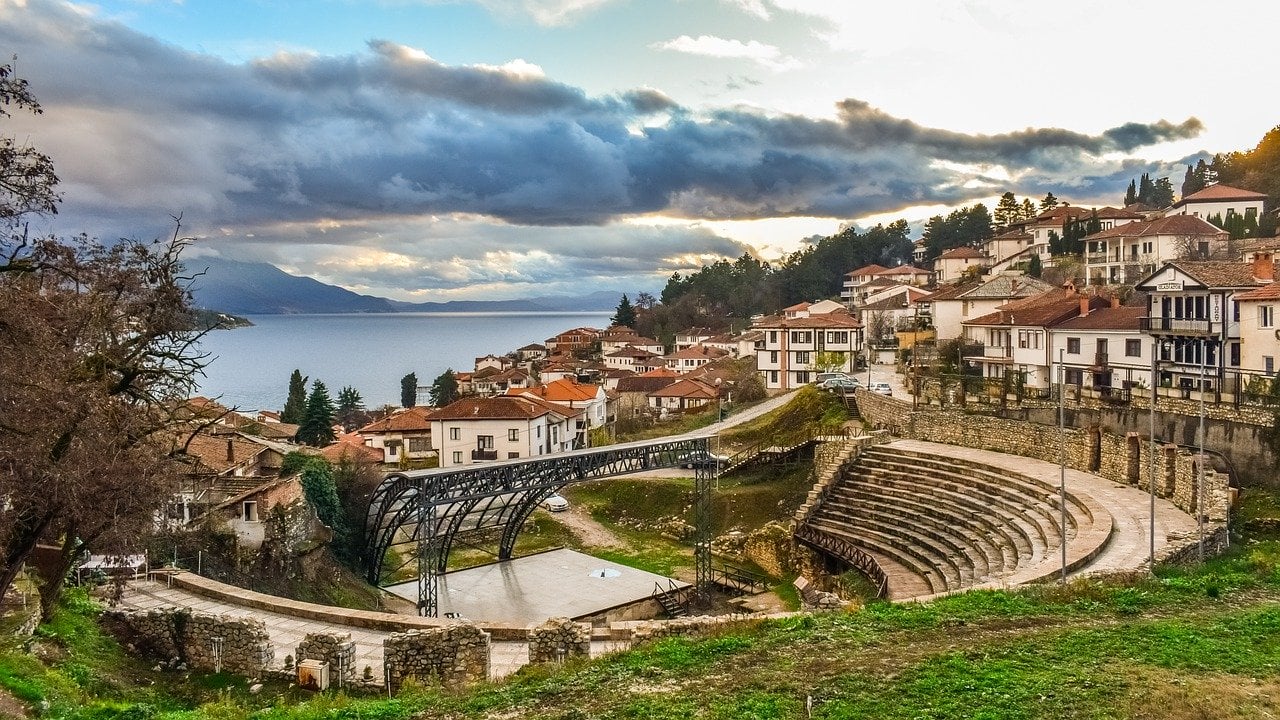 Another Balkan beauty dropping all entry requirements is North Macedonia! Tourism is ticking over again (slowly, slowly), and everybody is welcome.
The real caveat is getting there: the USA does not fly directly into North Macedonia. Transit through the EU is possible, but that is another very sticky topic for US travellers. You could also hopscotch a flight from Dubai, Serbia, or Turkey as they are all countries that Americans can travel to right now.
Entry Requirements:
Negative PCR test result prior to arrival.
Temperature checks at the airport.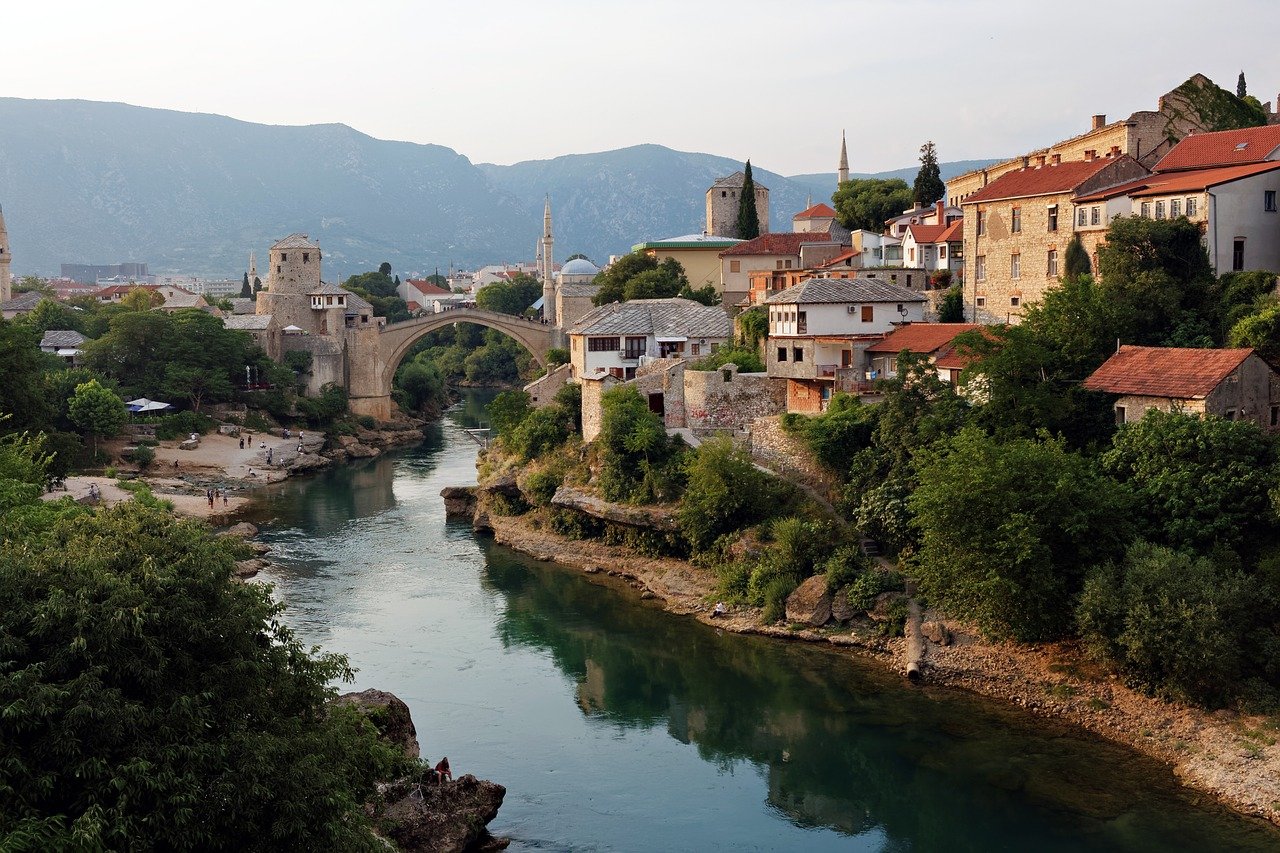 Balkan beauty B&H—another 'road less travelled' wonder—has just reopened tourism to Americans! It had opened its borders a while back, however, it's only just started to accept the Americanos again.
Past the standard PCR test result for arrival, there are no extra requirements. You'll be in and courting this power couple without too much hassle!
While not my preferred choice in the region currently, it's a good moment to highlight that all these Balkan states border each other. And, slowly but surely, land borders are reopening too. If you're missing the olden days of regional travel and overland goodness, definitely keep your eyes on the Balkans.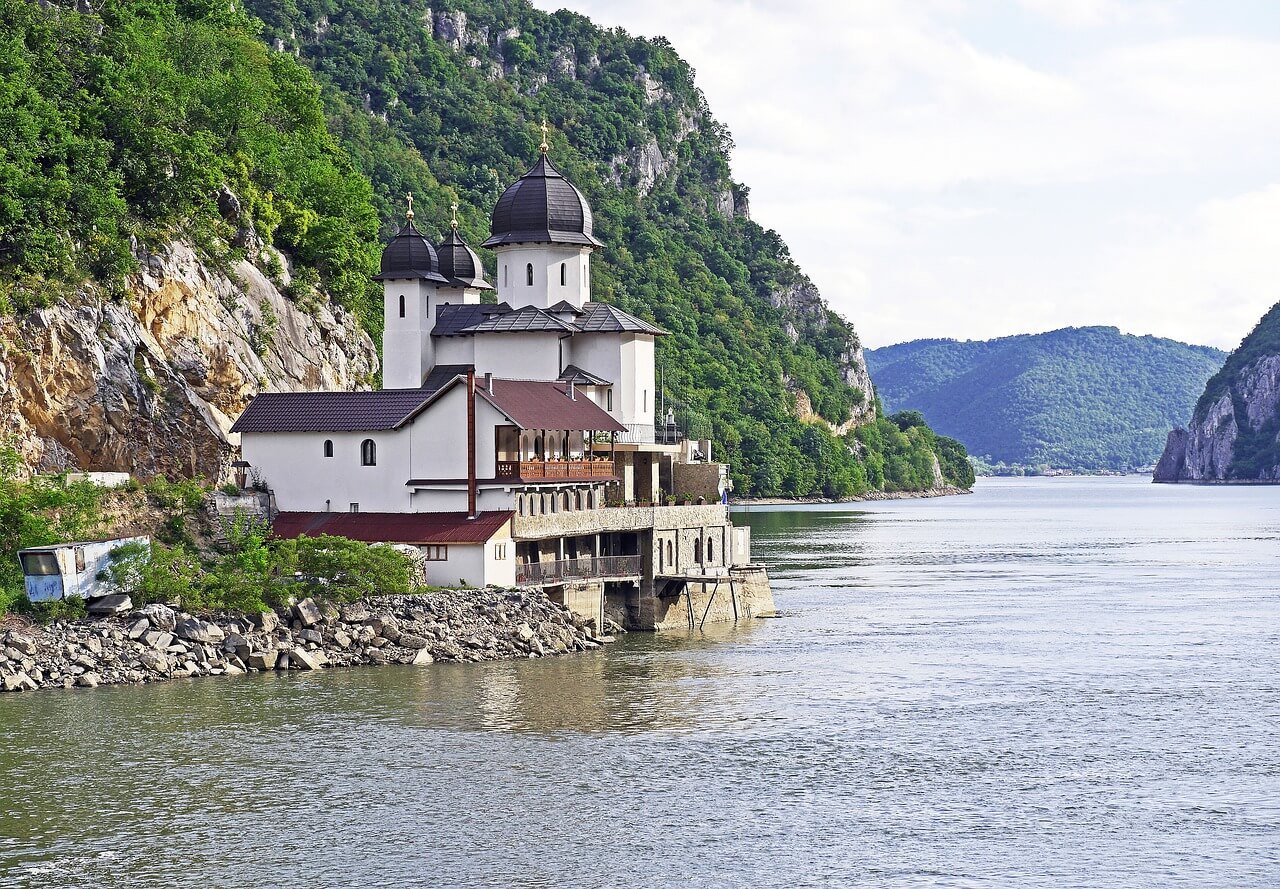 Out of all the voluptuous Balkan states currently seducing the Americanos with those sultry Slavic eyes, Serbia is probably the least sexy. Restrictions wise, you're already in, no courting required. However, their current coronavirus forecast is one of the more questionable in the region.
Services are happening, however, gatherings are still limited to less than ten people, and masks are a requirement in indoor areas. Direct flights are available from the USA, which also makes it a good stepping stone into the region, but it still doesn't tingle my dingles like Albania does.
Armenia
Entry Requirements:
A quarantine OR test (see details below).
Health screenings upon arrival.
Valid travel insurance with COVID coverage.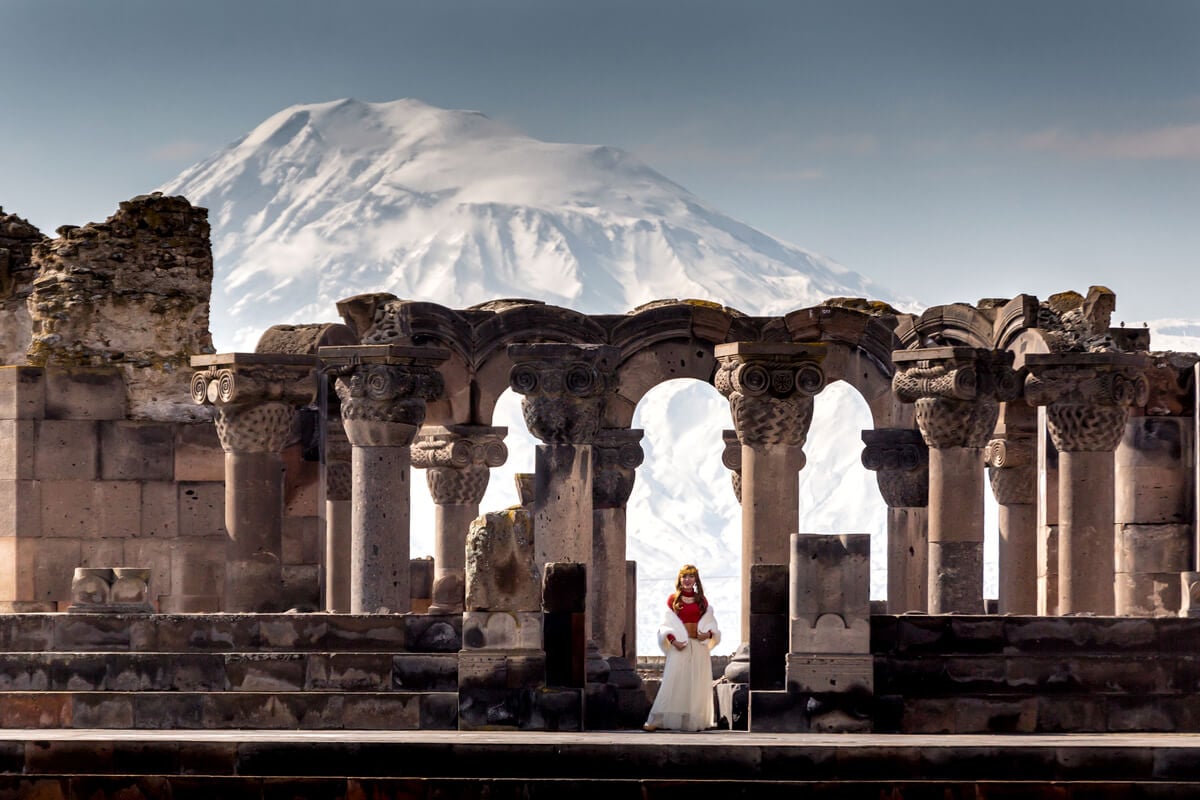 Armenia is a recent addition to the list of countries with open borders that American tourists can visit. They do, however, have a bit of a unique system in place. Either:
Cop the 14-day quarantine (which is allowed to be done in a private household).
Take a test after arrival and quarantine until the result comes in negative. Please note: this is a test to be done at your own expense, and you will need to organise to have it take place in your quarantine location.
Furthermore, masks are a requirement in ALL public spaces (indoor and outdoor), and direct flights from the USA aren't currently aren't running either. Still, Armenia is another of those vastly underexplored regions.
It's a ridiculously beautiful and ridiculously awesome place to travel and another fantastic choice that's getting some love under the strangest of circumstances. Personally, I've been hankering to travel the Caucasus region for a while now; it's certainly shaping up to be one of the best reasons to start travelling again!
Turkey
Entry Requirements:
Potential health screening upon arrival.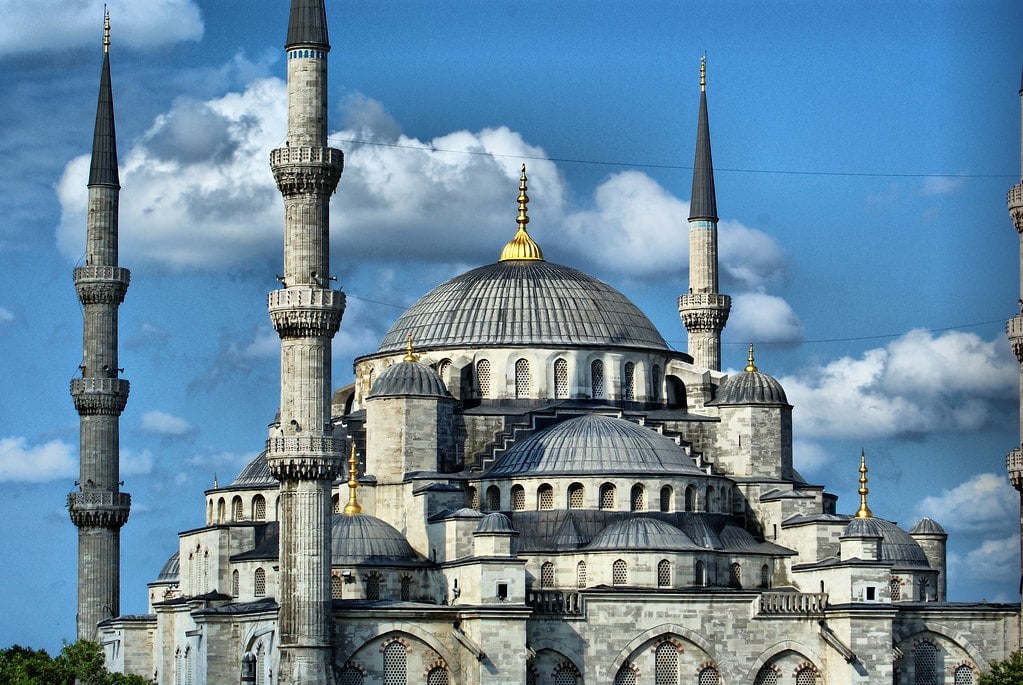 Travel and budget backpackers are on something of a "break" right now. Its gonna be a 'will they, won't they' story arc for a few seasons, however, during that hiatus we have Turkey. Turkey is a backpacker's treat in regular times, and they're trying to keep a sliver of that torch alive even now in the new-regular times.
There are no entry requirements. You'll face a health screening at the airport, but then you're free to roam. Masks are a strict expectation though: you'll need them for your transit as well as most public spaces in Turkey.
The real treat is that Americans can travel to Turkey without restrictions. New-regular safety protocols aside, most things are open, they're open to everyone, and the inter-city/province transit is rolling again.
Not only is it potentially one of the few choices left for the knapsack-slingin' scoundrels and scallywags, but I also just discovered that the Batman Museum is the city of Batman in Turkey's Batman Province. None of those things are what I'd hoped they'd be.
The Caribbeans
Heaps of the Caribbean Islands have opened their shores to American tourists while a bunch still remain countries that American's can't visit right now. (There are a lot of Caribbeans.)
Considering their proximity to the States, they may just be the golden choice of destination that US citizens can travel to right now! It doesn't need to be a grand stomp across Turkey—just packing the beach essentials for a quick mid-pandemic getaway to think about anything other than the fragility of man is perfect…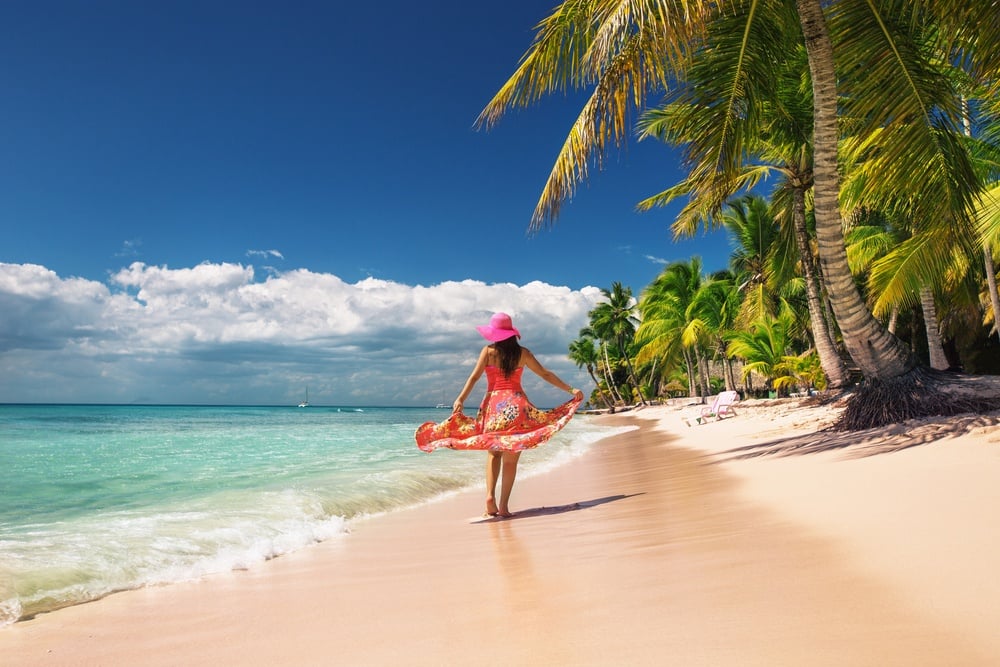 Right across the board, different members of the Caribbean Community are setting different restrictions. I'm giving a quick summary below, but you need to check an individual country or territory's current restrictions on international travellers before booking anything.
…Just in case you weren't already
| Country | PCR Test Certificate for Arrival? | Test On-Arrival? | Extra Forms and Documentation? |
| --- | --- | --- | --- |
| Antigua and Barbuda | Yes | Yes | Yes |
| Aruba | Yes | No | Yes |
| Bermuda | Yes | Yes | Yes |
| Dominica* | Yes | Yes | Yes |
| Dominican Republic | Yes | No | Yes |
| Haiti** | No | No | Yes |
| Jamaica | Yes | Yes | Yes |
| Puerto Rico | Yes | No (Unless no prior-result supplied) | Yes |
| St. Barths | Yes | No (Unless no prior-result supplied) | No |
| St. Maarten*** | Yes | No | Yes |
| Turks and Caicos | Yes | Possibly | Yes |
*Dominica still has a 5-day quarantine in place for travellers incoming from high-risk countries (i.e. the States).
**Haiti is difficult to corroborate information on. There are mixed reports regarding mandatory quarantines.
***St. Maarten is open but St. Martin—the French side of the island—has closed its borders.
Maldives
Entry Requirements:
Negative PCR test result prior to arrival.
Health screenings upon arrival.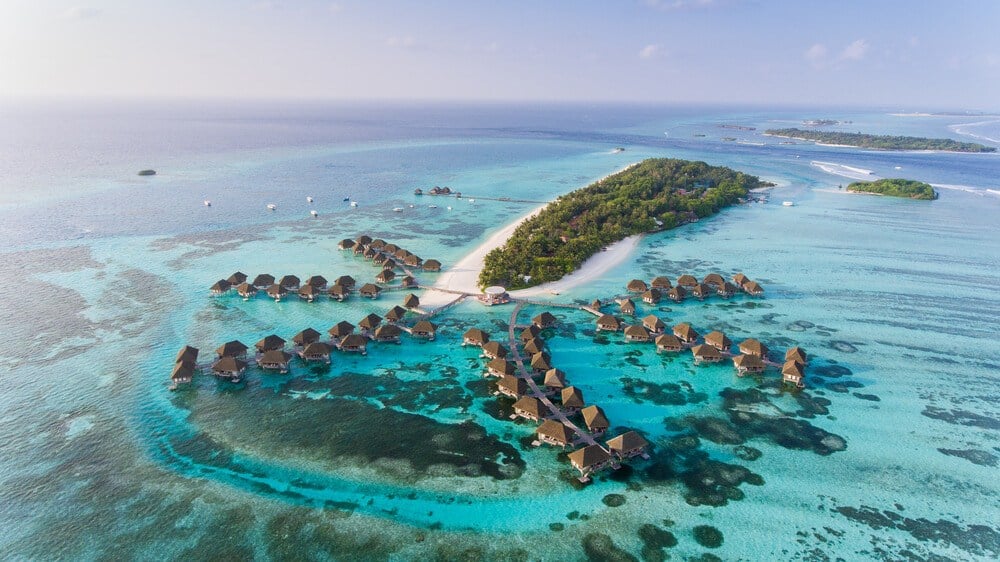 The Maldives are open PROVIDED you're on board with their style of tourism. The Maldives isn't a cheap and nasty backpacker destination at the best of times, however, right now they're only opening to those who prefer their travel pampered in idyllic resort bliss (i.e. boring).
US travellers face the same requirements all travellers do which are pretty minimal:
A negative PCR test ready for arrival.
Health screenings at the airport.
Masks for transit.
Health declaration form upon arrival.
That's right—no extra fine print! Well, there is some fine print.
You're restricted to staying in one pre-approved resort accommodation for the entirety of your trip (which usually consists of one island). So it's kinda a quarantine, but considering the Maldives was always a destination famous for foot scrubs and a fat lotta nothing by the beach, it's basically open.
French Polynesia
Entry Requirements:
Negative PCR test result prior to arrival.
Submission to another test four days after arrival.
Proof of accommodation.
Valid travel insurance with COVID coverage.
Completion of a sanitary entry form.
Having rocked up to the roundtable with low overall cases and a heartwarming zero COVID-related deaths is French Polynesia! (Update: Oops, well, now it's one death and a mild spike in cases, but it's still a far cry from being on thin ice.)
While not nearly as popular with American travellers as the Caribbeans or Hawaii, it is where Americans can travel right now in a heavily restricted world and certainly a choice to consider. Polynesian culture is pretty fantastic and French culture is ok sometimes too.
French Polynesia means spectacular crystal-blue and pristine-white locales such as Tahiti, Bora Bora, and 116 more islands to play with! As an American tourist, you will need a PCR result for arrival, will face another four days after arrival, and you'll be expected to provide proof of accommodation too.
For those who are craving an island getaway though, French Polynesia is one to watch. You can even get direct flights from Honolulu meaning you could link up en route. Two island getaways for the price of one!
…Once Hawaii reopens.
Dubai
Entry Requirements:
Negative PCR test result prior to arrival.
Download and registration in Dubai's health app.
Valid travel insurance with COVID coverage.
Completion of a health declaration form.
On-arrival health screenings.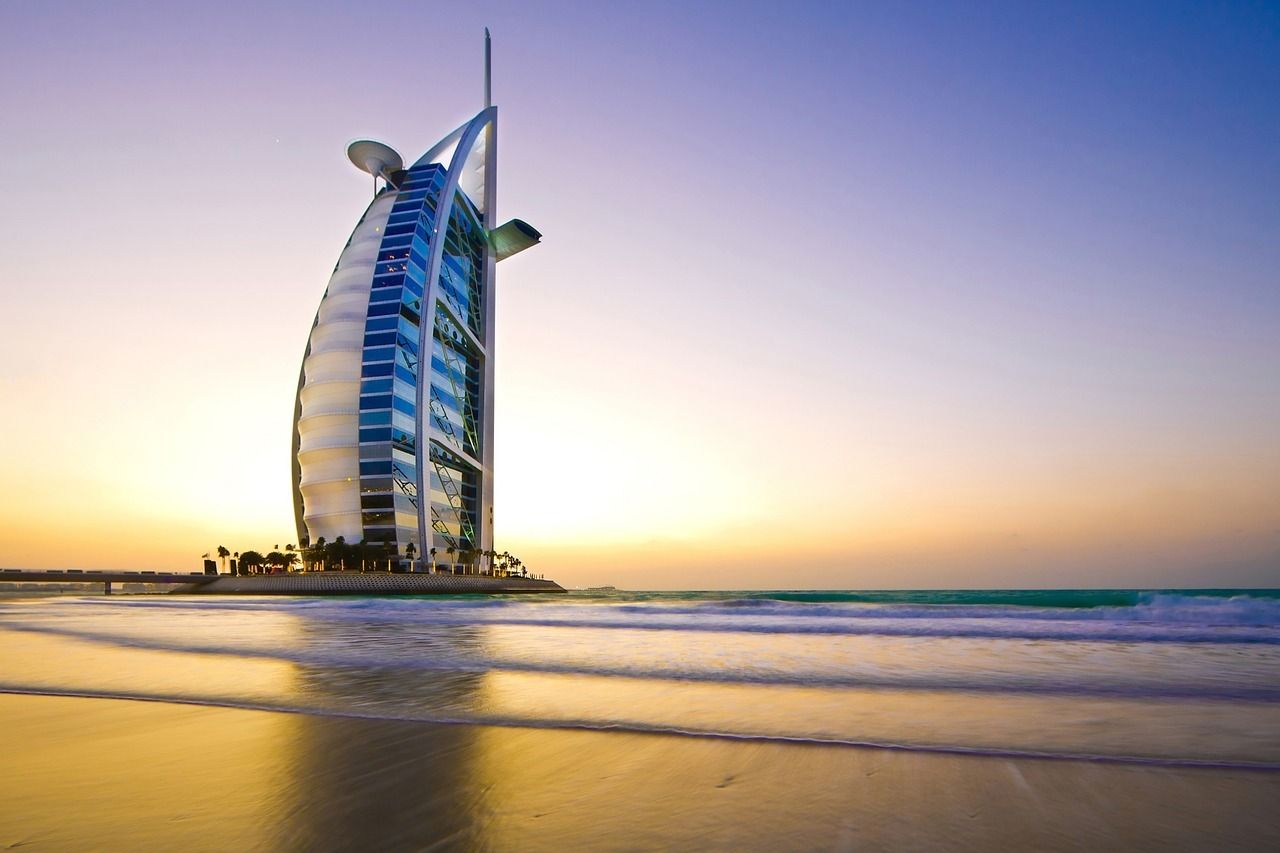 The starlet of the UAE, Diva Dubai has reopened its doors and borders to American tourists. There's a long list of entry requirements, a long list of rules once you're in, and Dubai's two-and-a-half-million pre-COVID rules to contend with, however, it doesn't get more luxury than a holiday in Dubai!
Make sure you download the required COVID-19 DXB Smart App to register your trip and health details. I've heard reports of travellers not being asked for it at the airport, however, I wouldn't recommend taking any risks as a rule-breaker in Dubai.
Just tick the other requisite boxes for entry and you'll be good to go! No isolation period or further testing required. Just you, Dubai, and a pathological fascination with rules.
Egypt
Entry Requirements:
Negative PCR test result prior to arrival.
COVID-protected travel insurance coverage (probably).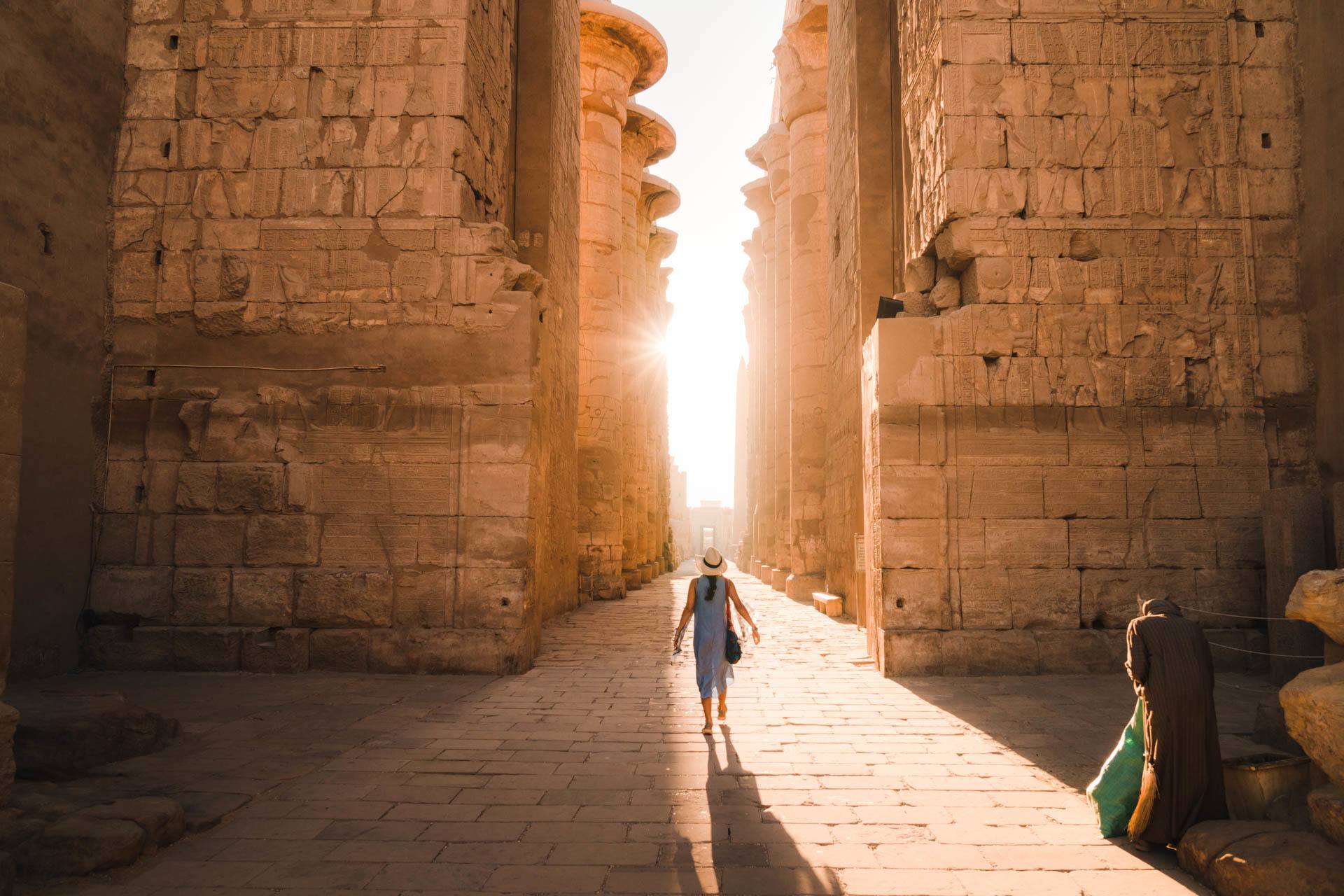 Egypt is a weird case. Although initially difficult to consolidate information on per their current restrictions, travellers reports coming from tourists recently visiting Egypt have been positive! It seems that for the most part now, Egypt is fairly open to a (new) normal travel experience.
Initially, Egypt seemed to be reopening tourism only to certain resorts in certain seaside regions: the South Sinai, the Red Sea province, and Marsa Matrouh on the Mediterranean Sea. Now, following the reopening of the Great Pyramids and numerous other attractions and services, it seems the country has opened to a more traditional form of travel.
The U.S. Embassy in Egypt is reporting that covering yo' ass with corona-friendly travel insurance is a must. You'll also need your COVID-free bill of health PCR result for entry too. Sources suggest that this may only be necessary for travelling in Egypt as a whole and not if you're flying direct into the regions mentioned above.
Still, Egypt is pretty wishy-washy for finding concrete information, so I wouldn't take any chances.
Zambia
Entry Requirements:
Negative PCR test result prior to arrival.
Answering of a health questionnaire.
Temperature checks on arrival.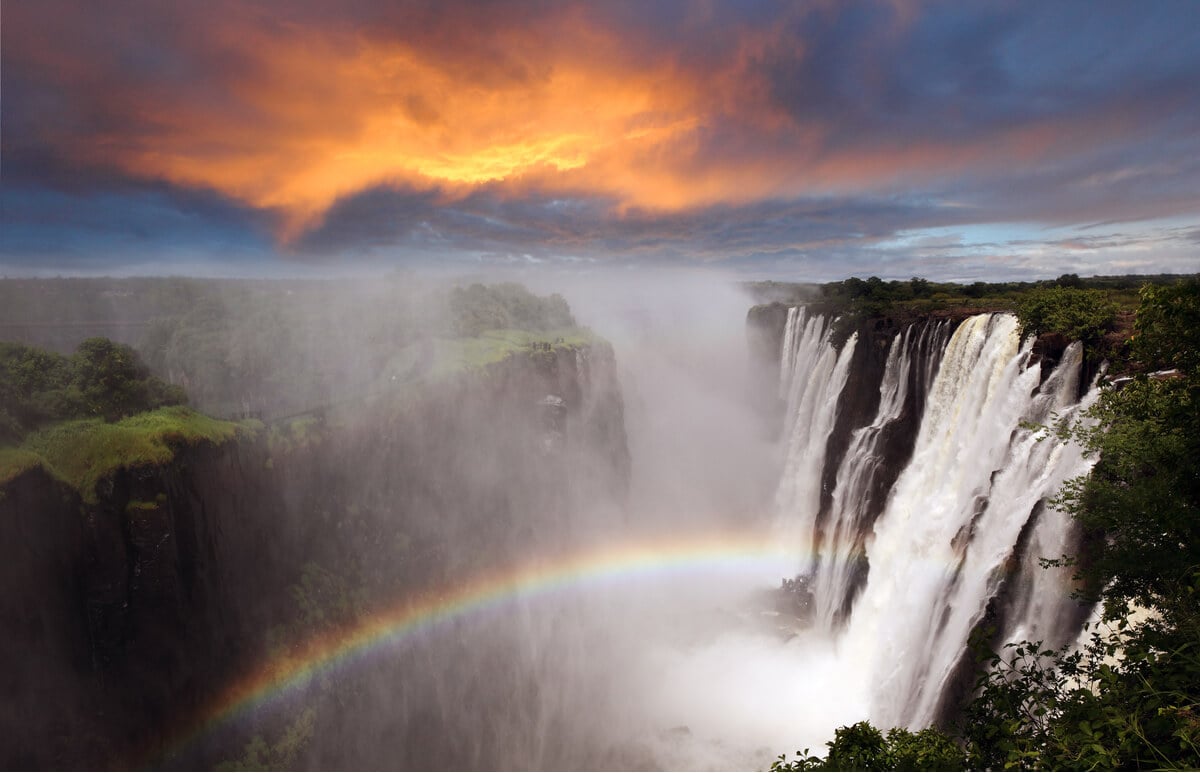 Yay—Africa made the list! Well, Egypt is Africa, but this is Africa Africa. A true adventure travel destination ready to blow the mask right off your beautiful face!
Zambia has reigned in its outbreak sufficiently to now open its doors to international travellers including those coming from the USA. There ain't too many hoops to jump through either.
Just a negative PCR test result, a health questionnaire to be filled out, and a temperature check at the airport. Other than that, it's pretty straightforward.
Zambia is focused on returning its tourism industry to something that resembles normal. While it's a slow return back to what it was, things are reopening. Victoria Falls has been open for a few months now, and that's reason enough alone to visit Zambia.
A Little Update on Africa
Just before publishing, two more African nations popped up on the radar—Ghana and the Democratic Republic of Congo. Both are lukewarm entries, however, they're still worth the mention.
Ghana is requiring a negative PCR test for arrival, however, you'll still have to submit to a secondary test at the airport. It'll be at your own cost to the tune of roughly 150 USD. Understandable, but it's still kind of a dick move.
The DRC is similarly requiring a negative PCR test (plus health screenings) for entry. Both countries are relatively open and both seem to have their outbreaks currently under control.
That said, both are still runner-ups. Politically, epidemiologically, and in regards to personal safety, they're not the most stable choices in the region. If you're really craving that African adventure, Zambia is the best bet for now.
USA
Entry Requirements:
For Christ's sake, wear a goddamn mask!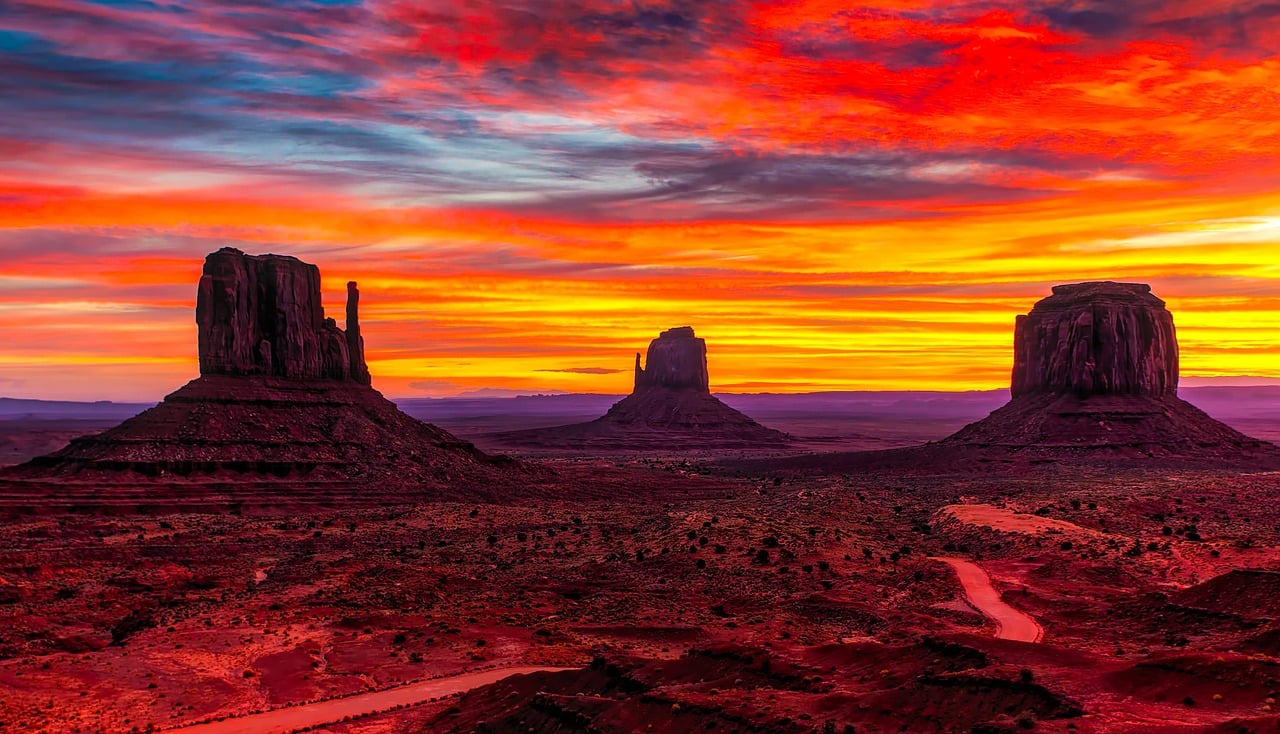 C'mon, do you even need to leave? I know there's a global pandemic, but that really just begs the question…
Why are you going overseas anyway?
Real talk: travelling the United States is a trip, man. Unendingly, breathtakingly, tear-inducingly gorgeous. They've been a dream destination of mine for years now, but a chunk of y'all doodle-brains keep fucking it up for the rest of us!
First, it's orange-skinned gremlins taking the podium. Then, it's the boiling over of 400+ years of widespread systemic oppression. Now, y'all got viruses and germs running the show! (Plus that whole coronavirus pandemic thing.)
Guys… I just wanna travel the States. 🙁
So, do what I can't do. Things might be bad over there, but your holiday doesn't have to be hitting the beach in Florida or some assclown socialite's party in Cali.
Get a van and travel. Yellowstone, Yosemite, Utah's Big 5, Montana, Colorado, New England in autumn (sorry… fall).
Forget hotels, restaurants, and other tourist crap. Stay in some Airbnbs in off-grid locations and meet the local folks. Eat at some random truckie diner in the middle of futtbuck nowhere, say yes when the musky older madame asks "More coffee, sugar?" huskily, and leave her a big fat heapin' tip at the end of it!
Wouldn't you like the battered economy that you put money back into to be your own home's?
Listen, I know it's bleak and grim and sucky right now, but the USA is still just as beautiful and filled with beautiful people as it's ever been. Maybe the pandemic, ironically, is the perfect time to stay behind and experience all of that. It may not be there forever.
Home is pretty damn beautiful too. Get pumped!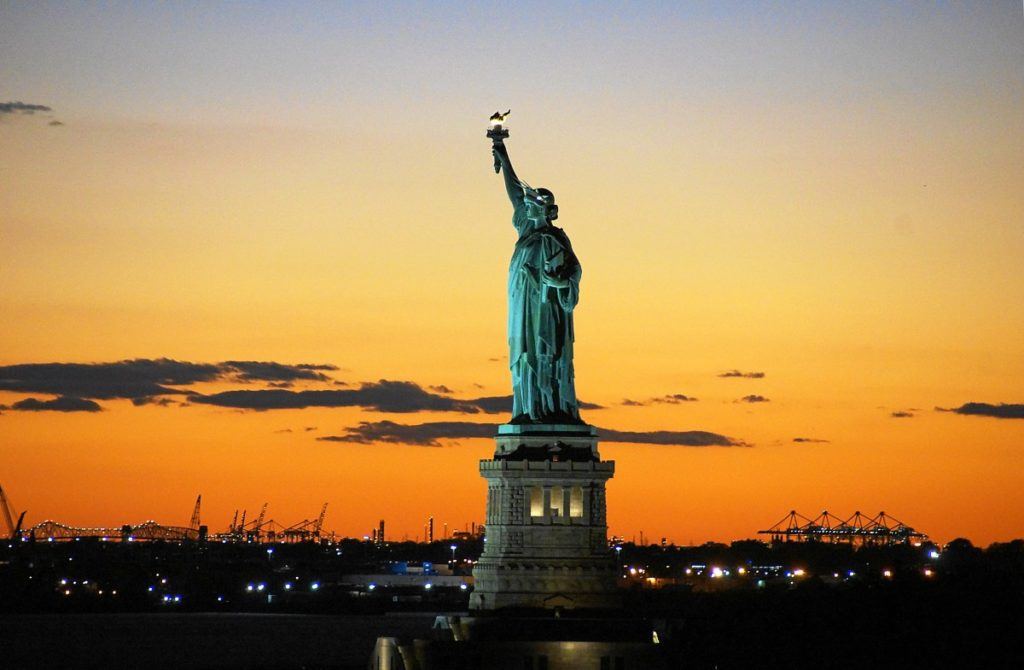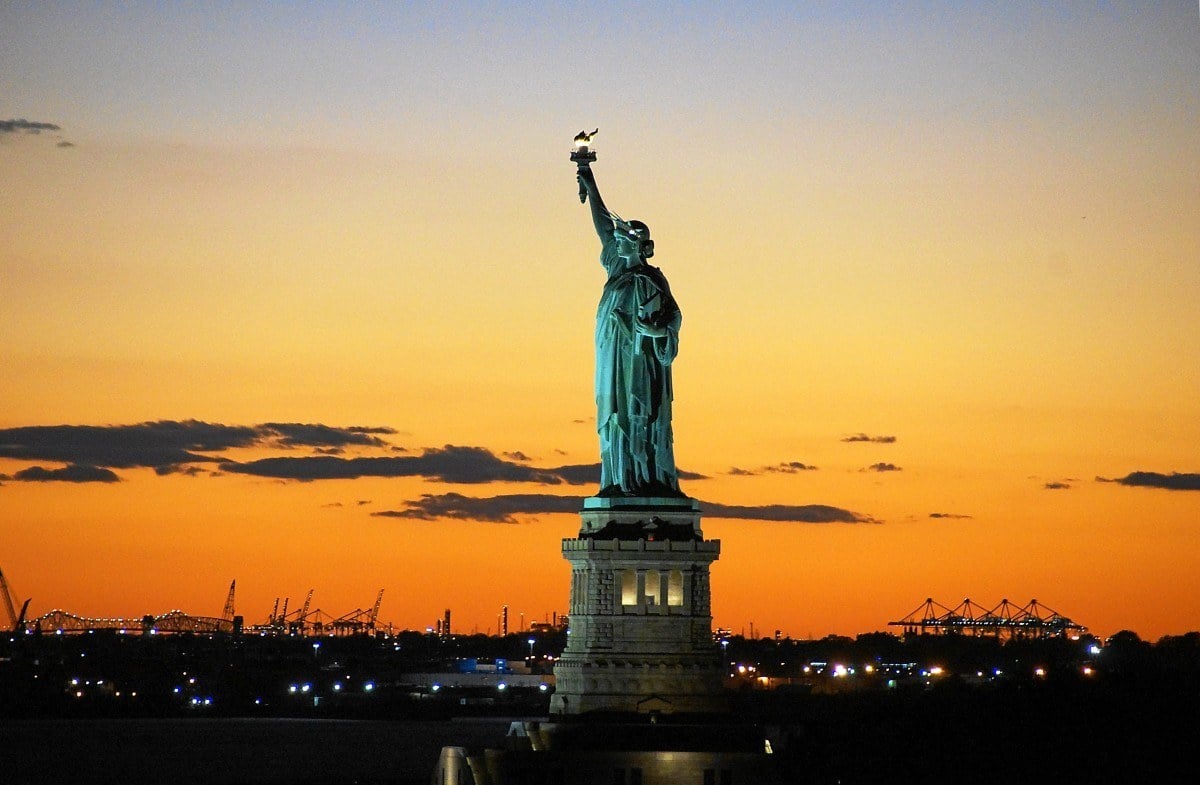 Other Countries Open To American Tourists
That's my pick—the top 11 destinations where Americans can travel right now. As I said, they're a mix of countries that seem (at surface level) to be reopening intelligently as well as continuing to manage the outbreak effectively.
Now we're going to look at the honourable mentions. None of them are particularly honourable; I've relegated them all to here because I wouldn't recommend them as a first, second, or tenth choice over any of the above destinations.
I'm also not going to cover their entry requirements. This is more just to complete the coverage of countries that Americans are and are not allowed to travel to right now. Some people aren't tourists but rather just trying to reunite with loved ones. 
You'll have to do your own research for these entries.
Countries Americans Can Visit But Probably Shouldn't
Belarus – While the epidemic has (seemingly) been brought under control, Belarus is in political shambles right now. It's not exactly a must-visit destination in the best of times anyway.
Brazil – Lol, no.
Costa Rica – It could be worth keeping an eye on Costa Rica. Right now they're only opening to some states. As of now, that's only 13 out of 50 and the list is very changeable.
Still, slowly-slowly is the catchphrase of 2020—watch the space! 
Ecuador – Ecuador has reopened to American tourists, but much like a lot of Latin American, they got hit hard. The state of emergency only just lifted, as did numerous restrictions that were still in place (including curfews and limited mobility), so it's anyone's guess what will happen now.
Honduras – Whatever Honduras is doing, it must be the wrong thing. They've reopened to tourism, however, their very un-flat curve suggests they shouldn't have.
Kenya – Ditto. Plus the president has warned that reentry into lockdown is still a real possibility.
Kosovo – Kosovo has been open for a bit but with very little official information floating around. They have almost no safety requirements on entry which isn't a great sign, and it's another very turbulent political climate for the region.
Mexico – Mexico was ravaged prior to lifting lockdown restrictions, and things have only gotten worse since, Like… it's really not good.
Rwanda – Rwanda isn't a total disaster in terms of overall cases, however, they are starting to spike substantially. Their entry requirements are kinda weird anyway.
Tanzania – Tanzania stopped reporting cases outright back in April. That's a hard pass.
Countries Americans Can Travel To WITH Quarantines or Insane Restrictions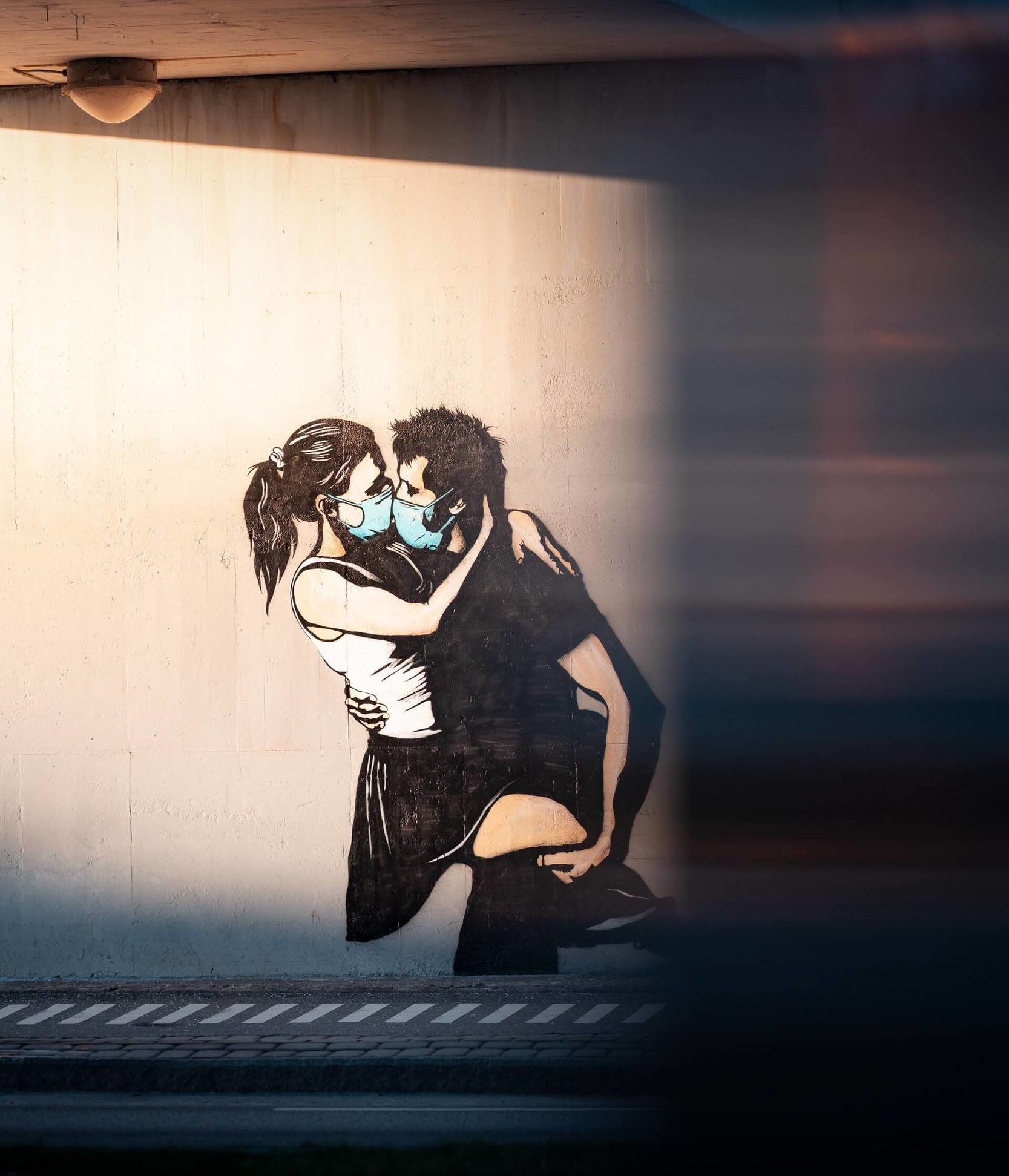 Anguilla – There are a heap of hoops to jump through just to receive pre-approval. After that, you're still looking at a 10-day quarantine!
The Bahamas – After a reopening and subsequent resurgence, the Bahamas now has a mandatory 14-day quarantine in place for arriving tourists.
Barbados – A 14-day quarantine has been introduced for 'high-risk countries' of which the USA most certainly is one. You can take a PCR test partway through the quarantine, however, you're still looking at 5-7 days of isolation. 
Cambodia – There's a $3000 deposit just to get in plus a whole host of other crap. Nay, Sir!
Grenada – There are hefty requirements for American tourists COUPLED with a quarantine up to 14-days at the discretion of health officials.
Ireland – There's a mandatory 14-day quarantine for Americans to travel to Ireland.
Namibia – Even after presenting a negative PCR test, you'll still be required to quarantine for seven days.
The UK – Same deal as Ireland but still pretty cut and dry.
South Korea – South Korea is also a possibility with a 14-day quarantine.
Saint Lucia – While there's no quarantine per se, you are required to remain at your COVID-certified accommodation for the entirety of your trip. (Isn't that just quarantine anyway?)
St. Vincent and the Grenadines – There's a quarantine and a weirdly organised one at that.
An FAQ on Travel During CVOID
Man, even before all this nonsense catching a flight was about as enjoyable as having someone stick a medical swab up your nose! Travel has never looked so puzzling as of now.
I'm trying to cover the basics below, but as always I implore you to do your research before booking anything. You have questions, I have questions… At this point, even the Gods have questions.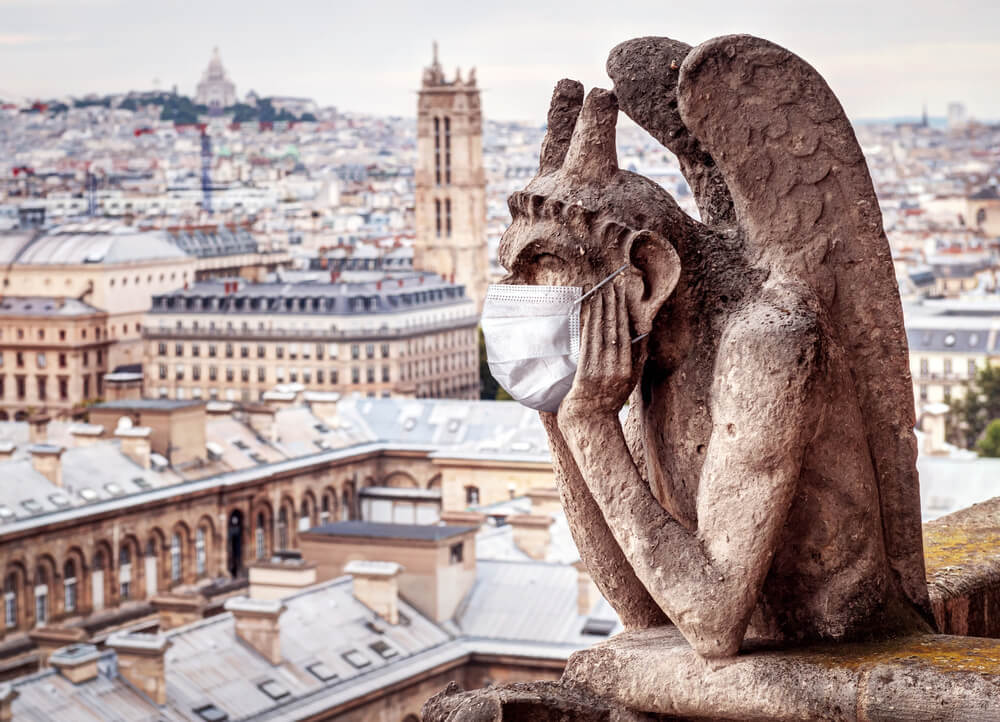 What's the Timeframe on a Pre-Arrival PCR Test Certificate?
It's extremely variable. Make sure you always check and re-check the rules well in advance of departure.
The standard average seems to be from within 72-hours of arrival, however, it's all over the shop. I've seen countries requiring it within a much tighter window and some countries giving you as much as a cool 2-weeks before arrival.
Should I Be Travelling Right Now?
Y'know, that's really your call. We're in unprecedented territory: there isn't a world leader, scientist, or moral philosopher alive with the answer to that question.
The world has stopped, tripped, broken, and is now picking up the pieces. There are endless arguments for staying home, but all over the world bedraggled tourism sectors and failing economies are trying to regain some sense of forward movement.
And truthfully, I need a vacation from corona. I bet you need a vacation from corona too. We're still in the early legs of what looks to be a very long marathon to recovery: it's important to take care of yourself throughout COVID. Eventually, you're gonna need a holiday.
So be your own arbiter of right and wrong. But whatever you do, do it safely.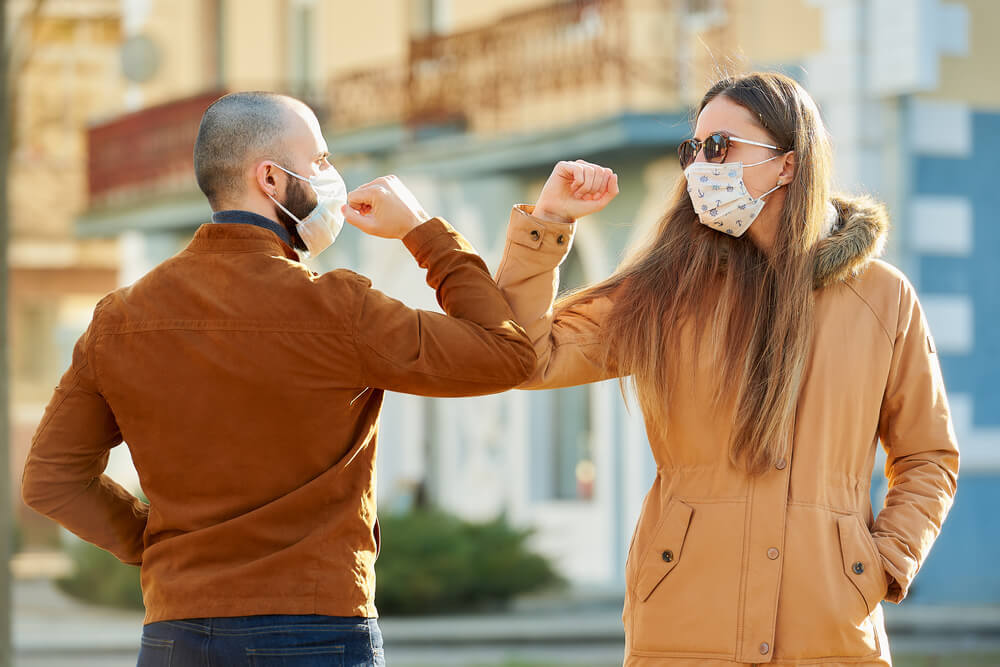 Even if you're someone who doesn't believe or understand the full weight of the pandemic, there are countless others that do. You can choose to travel, but remember that it's an entirely selfish choice. You're choosing to endanger the wellbeing of other people—and their homes—for your entertainment.
So make that choice—own it! You do you, guurl-friend. But don't make the decision lightly.
Wear masks, wash hands, keep distance, and be respectful of where we're at. I don't know a single person in my social circle—near, far, or international—that doesn't have a first-degree connection to a loved one at risk.
Don't be the reason that someone else loses something irreplaceable.
Do I Need Insurance to Travel During COVID?
To get into countries? Yes. There are a number of countries that Americans are not allowed to travel to without insurance THAT covers COVID-related incidents.
That's not to say all countries have set that restriction, however, you should still have insurance irrespective of where you're going! Would you tell Mad Max to head out into the wasteland without a seatbelt? You're heading into the Ragnarok-times: not having protection would be apocalyptically stupid.
Luckily, things have been made mighty simple for you Yanks! World Nomads—The Broke Backpacker's top-reviewed insurance provider—have gone ahead and updated their plans for world travelling during the pandemic. They've now got policies that covers numerous pitfalls of embarking on a trip amongst a lurking coronavirus.
They were doing things right before the scourge, and they're doing things right now.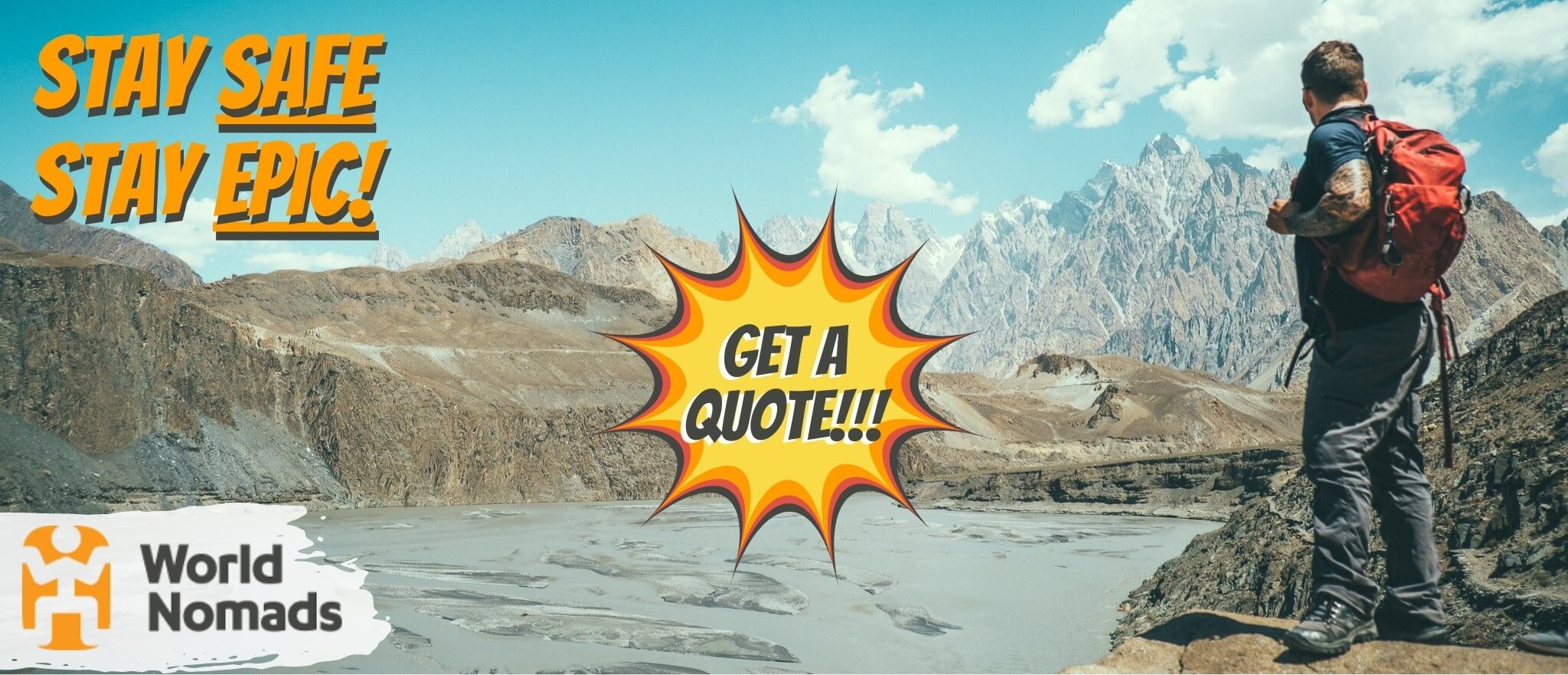 It's good to get lost sometimes, but it's also good not to get too lost. There are people that want you home in one piece.
There's one travel insurance provider The Broke Backpacker trusts for all his wildest shenanigans… World Nomads!
Click the button below to get a quote on your insurance or read our in-depth review of World Nomads' coverage. And then… let the shenanigans begin. 😉
The Life and Times of an American Tourist in COVID
It ain't all doom and gloom! I mean, it's a bit doom and gloom… but that's to be expected. Given the state of everything, it ain't so bad!
Sure, ye olde glory days of booking a one-way ticket without plans or a care in the world might be down for the count, but travel is far from dead! It's just having a bad hair day…
While there are no shortage of countries Americans can't visit, we're left with some darling choices among those they can. Some of these places you've probably never even considered.
So let 2020 be the year of off-beat travel! From teeny-tiny tropical island paradises to dissolved Yugoslavian delights to Armenia (Armenia is ridiculously sexy), may your travels in 2020 be weird, wonderful, and a much-earned break from this nihilist's wet dream that we woke up in this year.
Stay safe, have your fun, and do it safely with a smile. It'll be over before we know it; until then, it is what it is. In a very alternative world, go have some very alternative adventures.
Temporarily.
---
Thanks for reading – that was fun! 😀
We bring you epic FREE content!
Find out how YOU can help support us.
We're a big site with a big team and this job isn't always easy. But we do it because we love it – we love providing epic and free content. We love the knowledge that our content keeps you adventuring. We don't ask for money, but if you'd like to find out how you can help the site in more organic ways, click the button below.
Thank you for your support 🙂
---
Bye for now, but not forever!
If you want MORE top-tier Broke Backpacker content like this, then sign up for our weekly newsletter below to get the latest and greatest!
And for transparency's sake, please know that some of the links in our content are affiliate links. That means that if you book your accommodation, buy your gear, or sort your insurance through our link, we earn a small commission (at no extra cost to you). That said, we only link to the gear we trust and never recommend services we don't believe are up to scratch. Again, thank you!