The third-largest city in Russia, Novosibirsk is considered the capital and main gateway to Siberia – the country's expansive Eastern region. Previously a drab, modernist planned city, Novosibirsk has grown into a metropolitan hub in the heart of the country that welcomes tourists from across the world seeking a more authentic side to urban life in Russia than you would otherwise get in Moscow or St Petersburg.
Nevertheless, it remains one of the lesser-visited destinations in the country – so gathering information about where to stay, as well as what to see and do, can be tricky. Navigating can be difficult, with most of the population understanding very little English – especially when compared to the more well-known cities in Russia.
That's why we've created this guide! We've figured out the five best neighborhoods in Novosibirsk, and categorised them based on who they are best for. Whether you want to save some cash, enjoy the cosmopolitan nightlife or have a unique family break, we have you covered.
So let's get started!
Looking for a specific place to stay? These are our highest recommendations for places to stay in Novosibirsk.
Most Airbnbs in Novosibirsk are quite basic – and Cosy Apartment is no exception. What is good about this is it allows you to save money on accommodation, meaning you get to stay closer to the city centre for less! Whilst basic, this apartment comes with a good array of modern conveniences to optimise your comfort.
Not only does this hostel have the highest rating for backpacker accommodations in Novosibirsk, it is also located right in the heart of our budget neighborhood – ideal for those wanting to save some cash! They offer great room rates that compliment the fantastic facilities available on-site, including a modern communal kitchen.
Radisson are known internationally for their impeccable levels of comfort – and the Park Inn combines this with great room rates to appeal to a wide range of guests! Towering over the city, rooms come with unbeatable views across Novosibirsk, and the on-site restaurant is popular with locals and visitors alike.
FIRST TIME IN NOVOSIBIRSK
FIRST TIME IN NOVOSIBIRSK
Tsentralnyy Rayon
As Novosibirsk is still relatively new as a tourist destination, the city centre is where you will find the vast majority of attractions! Whether you are interested in culture, history or nightlife there is something for everyone in this part of the city.
ON A BUDGET
ON A BUDGET
Leninskiy Rayon
Just across the river from the city centre, Leninskiy Rayon is slowly becoming more popular with both locals and visitors seeking something more alternative compared to the main attractions!
NIGHTLIFE
NIGHTLIFE
Krasny Prospekt
Though officially part of the city centre, Krasny Prospekt is the main street that runs through the city – and is often considered a neighborhood in its own right.
COOLEST PLACE TO STAY
COOLEST PLACE TO STAY
Oktyabrsky Rayon
Similar to Leninskiy Rayon, Oktyabrsky Rayon is a neighborhood that has undergone a lot of regeneration over the past few years – though it is definitely more apparent in this part of the city!
FOR FAMILIES
FOR FAMILIES
Akademgorodok
Novosibirsk is a fairly simple city when compared to the more famous Russian tourist destinations – but for families, it can still be an overwhelming experience thanks to the growing population creating a bustling feel.
One of the most visited stops along the Transiberian Railway, Novosibirsk has long been a favourite for adventurers heading right into the heart of Russia! Recent regenerations have resulted in Novosibirsk being considered a destination in its own right, as it flourishes into a modern urban area that serves as the main gateway into Siberia. It also has great connections to Kazakhstan, Mongolia and China.
Though it seems like a sprawling city on the map, the City Centre (Tsentralnyy Rayon) is fairly compact – and this is where you will find most of the historic and cultural attractions! For first time visitors, this is definitely the place to be to gather your bearings. Service workers in the centre are also more likely to speak English, making getting around and enjoying the attractions a little easier.
Krasny Prospekt, which is officially part of the City Centre, is the main street in the city. Once known for its towering apartment blocks, many of the city's regeneration efforts have been focussed on the street, resulting in a vibrant hub day and night. Though Novosibirsk isn't known for its nightlife, Krasny Prospekt has a few surprises up its sleeve.
Another area heavily influenced by regeneration, Oktyabrsky Rayon is one of the coolest neighborhoods in the city! It has a very up and coming atmosphere – and whilst we wouldn't exactly call it a hipster neighborhood, it is the next best thing in Novosibirsk. Just across the river, Leninskiy Rayon has a similar atmosphere – however it has been less impacted by regeneration, so has some more budget-friendly accommodation and dining options.
We wouldn't generally suggest Novosibirsk itself as a family destination – but Akademgorodok is located within the wider Novosibirsk Oblast – only a short journey on public transport from the city centre! This leafy neighborhood has retained its academic atmosphere, however, it is also much more laid back than the city centre – perfect for families wanting to discover the Siberian gateway.
Still need some help deciding? Check out our more extensive guides below.
What is the One Item Every Traveller NEEDS???
There is one item every traveller NEEDS. Some travellers don't even know they need it, but those travellers need it more than anyone.
What is this forgotten essential of the backpacker-life? SPOILERS! Guess you'll just have to click the button to find out. 😉
Find Out What It Is!
5 Best Neighborhoods to Stay in
Let's take a look, in more detail, at the five best neighbourhoods in Novosibirsk. Each caters to different interests, so be sure to pick the neighbourhood that's right for you.
As Novosibirsk is still relatively new as a tourist destination, the city centre is where you will find the vast majority of attractions! Whether you are interested in culture, history or nightlife there is something for everyone in this part of the city. The grid system makes it easy to get around, and it is fairly compact so can easily be explored within a day.
It is also very well connected to the rest of the region – as well as the Trans Siberian Railway – by public transport! This makes it an ideal location for those truly wanting to explore Siberia's gateway region and discover a unique side of Russia.
Though this is quite a basic apartment, its central location makes it an excellent choice for those wanting to stay close to all the main attractions in Novosibirsk! Housed within a typical apartment block, there is a convenience store within the complex – giving you the ultimate convenience.
Best Hostel Tsentralnyy Rayon: Zokol Hostel
This is quite a cosy hotel thanks to its intimate rooms and atmospheric communal spaces! Though somewhat basic, Zokol Hostel comes with everything you need to enjoy a short stay in the city. It was named one of the best places to stay along the Transiberian route by National Geographic Russia.
This magnificent hotel might have four stars, but it nevertheless offers some of the best hotel rates in the entire city! A complimentary breakfast buffet is provided every morning, and the rooms are well equipped with air conditioning and high-speed WiFi access. The on-site restaurant specialises in German cuisine.
Things to See and Do in Tsentralnyy Rayon
The Museum of the History of the West Siberian Railway is a must-visit for trans-Siberian enthusiasts where you can learn about the history of the route
Want to discover some truly unique local culture? Head to Krasny Fakel Theatre and catch performances by local artists
The Happiness Museum is a unique attraction that explores the concept of happiness and the objects that are associated with it
If you are interested in high culture, Novosibirsk State Academic Opera and Ballet Theatre is a great place to discover up and coming talent
Try out traditional Siberian cuisine with a modern twist at #SibirSibr, a brand new restaurant that has already made a huge impact
Central Park is the largest green space in the city centre – it has an ice rink during the winter, and recreational activities throughout the summer
Is This the Best Travel Pack EVER???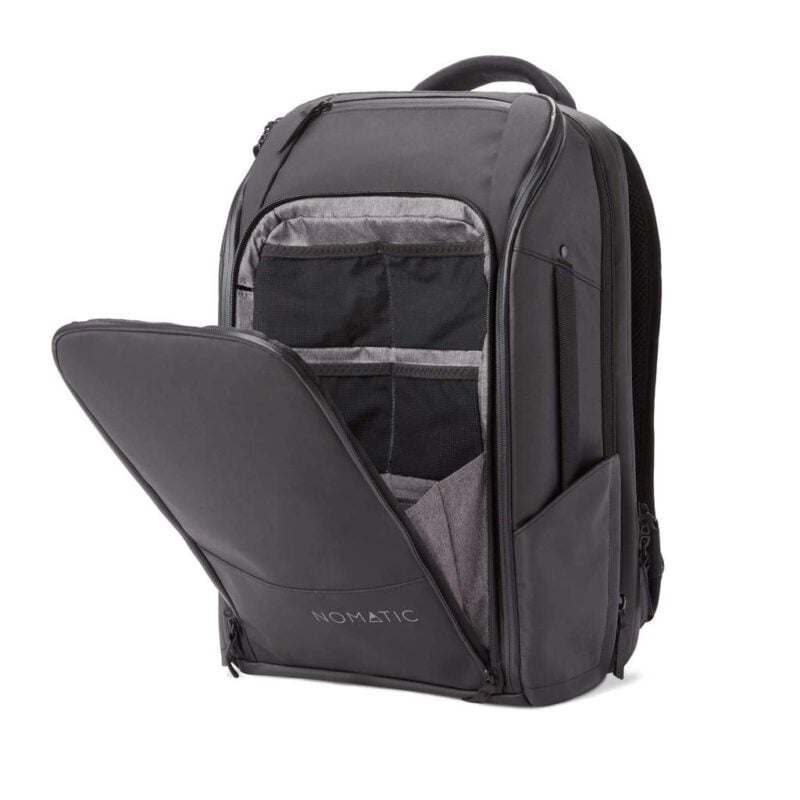 Just across the river from the city centre, Leninskiy Rayon is slowly becoming more popular with both locals and visitors seeking something more alternative compared to the main attractions! As a major hub for local students, Leninskiy Rayon is perfect for those sticking to a strict budget whilst staying in the city.
It has retained some of its authentic Soviet architecture, allowing you to step back in time as you wander the streets! Nevertheless, Leninskiy Rayon comes with modern facilities that make staying there not only comfortable but for many visitors the most desirable option. It also has a dedicated train station, keeping you connected with the greater Novosibirsk region.
Best Airbnb in Leninskiy Rayon: Budget Flat
This apartment is very basic, but comes with a good range of facilities to satisfy budget travellers visiting the city for a short amount of time! Classed as a studio, the flat comes with high ratings – and the host has earned superhost status, ensuring great levels of service backed up by Airbnb.
Best Hostel Leninskiy Rayon: Vanilla Hostel
This well-rated hostel gives guests easy access not just to Leninskiy Rayon but also to the city centre by public transport – which stops just outside! Rooms are well equipped with orthopaedic mattresses and air conditioning to heighten the levels of comfort for guests. They also run regular events where you can mingle with other guests.
Another towering hotel, Gorskiy holds the title as one of the tallest in the city – giving you excellent views across the river towards the city centre! The rooftop restaurant offers European and Russian cuisine, as well as a great selection of beers, wines and spirits. A continental breakfast is included.
Things to See and Do in Leninskiy Rayon
During the winter, you have to stop at the Gorskiy Snowboard Park to try your hand at the street sports version of the popular activity
The huge TV Tower looms over Leninskiy Rayon – and it occasionally opens to the public so you can enjoy views across the city
Vaiya Siberian Modern Art Gallery features works from the contemporary era, as well as some interesting pieces from the fall of communism
Chapel of St Prince Vladimir is well worth a visit for those wanting to see typical Russian Orthodox Architecture in all its glory
Barak is a well rated restaurant that focuses on Russian, Siberian and Central Asian Cuisine at fantastic prices
If you're more interested in watching local sports than participating in them, head to Zvezdny Winter Sports Palace and witness how seriously locals take the events
Though officially part of the city centre, Krasny Prospekt is the main street that runs through the city – and is often considered a neighborhood in its own right. Once filled with soviet-era apartment blocks, Krasny Prospekt is now a bustling, metropolitan high street with some of the best nightlife options in the city!
Even during the day this street comes alive with shopping destinations, multicultural restaurants and modern attractions that are sure to delight all kinds of visitors! It is also only a short walk away from the main train station, keeping you well connected with other parts of the city.
Best Airbnb in Krasny Prospekt: Cosy Apartment
This basic apartment is housed within a typical soviet era housing block – giving guests the opportunity to experience a small piece of Novosibirsk history! It is only a short walk away from the train station and university, and its location right on Krasny Prospekt makes it a no brainer for checking out the city's nightlife.
This hostel only has 18 beds, but this creates a more intimate and sociable atmosphere that results in guests returning time after time! Beds come with privacy curtains, as well as partitions to ensure ultimate privacy. The kitchen area comes with modern equipment – perfect for those wishing to self-cater.
A bit of a contrast from previous hotels in this guide, Aterrasuite Hotel is mostly over one level – creating a laid-back atmosphere! This is perfect if you want to get away from the bustling nightlife during sleeping hours – but is still located close enough to Krasny Prospekt to place you right in the heart of the action.
Things to See and Do in Krasny Prospekt
Tantutski is the most popular nightlife venue – with a good selection of popular music and cocktails, it also occasionally features on national television
For something a bit more reserved, Rock City has more of a pub atmosphere – with games, beers and quiet areas all available
Novosibirsk State Museum of Local History and Culture is dedicated to documenting the city's past and how it impacts the present
Novosibirsk State Art Museum, on the other hand, is a must-see for art lovers looking for some unique exhibits about the region
Adzhikenizhal is a must-visit restaurant along the street – local cuisine is influenced by the former Soviet states, and this Armenian restaurant is a great example
The Lenina Square is the beating heart of the city – and it still has the communist-era monuments allowing you to discover a piece of Novosibirsk's history
The Future of the SIM Card is HERE!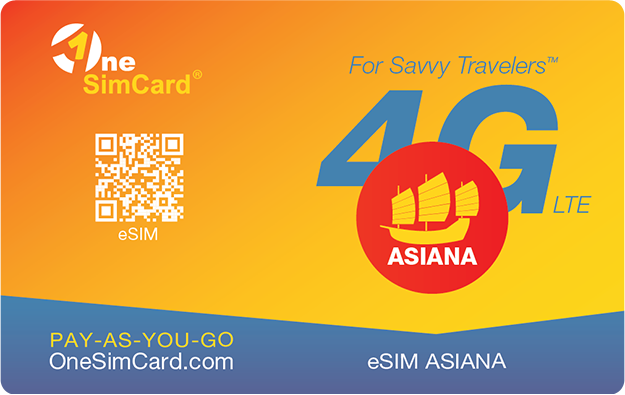 A new country, a new contract, a new piece of plastic – booooring. Instead, buy an eSIM!
An eSIM works just like an app: you buy it, you download it, and BOOM! You're connected. It's just that easy.
Is your phone eSIM ready? Read about how e-Sims work or click below to see one of the top eSIM providers on the market and ditch the plastic.
Buy an eSIM!
Similar to Leninskiy Rayon, Oktyabrsky Rayon is a neighborhood that has undergone a lot of regeneration over the past few years – though it is definitely more apparent in this part of the city! Left to almost ruins after the fall of the Soviet Union, Oktabrsky now boasts some excellent dining and nightlife options.
It has an artistic atmosphere – but lacks the pretence you find in similar neighborhoods in Western European and North American cities! This down to earth nature results in a more local experience that allows you to gain a more personal insight into life in Novosibirsk.
This is one of the more modern Airbnb offerings in the city – reflecting the up-and-coming nature of Oktyabrsky Rayon! This small studio apartment can house two people, making it a great option for couples exploring the city. The kitchen is equipped with modern conveniences, and the furniture is brand new.
This brand new hostel is still finding its feet – but it has a promising range of facilities and offers some great rates whilst they hope to bring in more reviews! Rooms are equipped with sturdy furnishings, as well as small privacy features on the beds to give you your own space during your stay.
Best Hotel in Oktyabrsky Rayon: Uyutnaya Hotel
This unique hotel is within a converted house in the heart of Oktyabrsky Rayon, and features bright and airy rooms that give you a serene space to wake up every morning! Basic conveniences are included such as refrigerators, microwaves and hairdryers. A complimentary breakfast is also provided.
Things to See and Do in Oktyabrsky Rayon
Pimenova Square is the central hub of Oktyabrsky Rayon, where you will find a wide array of events and cafes to whittle away the hours
Museum of History and Development of Oktyabrsky tells a story of regeneration not just in this particular neighborhood, but across post-soviet Russia
There are plenty of independent art galleries in the area where you can discover the latest in up-and-coming talent – we recommend starting with Respect Gallery
Monument to the First Date is an irreverent public art installation that is reflective of the city's attempts to move on from its soviet past
Posolnukhi might seem like a fairly unassuming restaurant – and this isn't wrong, but it is by far the best takeaway in the entire city
For something a bit more upmarket, Skopin is a great wine bar with a wide selection from across the Eurasia region
Novosibirsk is a fairly simple city when compared to the more famous Russian tourist destinations – but for families, it can still be an overwhelming experience thanks to the growing population creating a bustling feel. That's where Akademgorodok comes in – a small university town just outside of the city!
Though not the pride of the region it once was, Akademgorodok is still nevertheless popular with day-trippers from Novosibirsk looking to get away from the busy city atmosphere! It is known for its wide leafy streets, as well as interesting museums – perfect for keeping the kids entertained.
Best Airbnb in Akademgorodok: Alexey's Lodge
This huge three-bedroom apartment is great for larger families desperate for a good accommodation choice in Akademgorodok! The host has superhost status, and reviews are all five stars – giving you peace of mind that you will enjoy a high quality stay at Alexey's Lodge.
Best Hostel Akademgorodok: Dom Ryadom
Though the only hostel in Akademgorodok, Dom Ryadom is still a competitive offering within the Novosibirsk region and has some excellent facilities! Rooms are small, allowing you a little additional privacy compared to the larger hostels of the city centre. It may just be enough to convince you to get out of the city.
This colourful four-star hotel is right in the heart of Akademgorodok and offers large suites – perfect for families wanting to explore the area! Rooms are fully air-conditioned and come with kitchenette facilities – ideal if you want to partially self cater during your stay.
Things to See and Do in Akademgorodok
Center of Information Technology is one of the major university buildings – though also houses an interesting museum dedicated to engineering and tech
Historical Architectural Open Air Museum runs through some of Russia's most well known architectural styles through the ages
The self-explanatory Picnic Grounds is a large green space frequented by families and students alike looking to enjoy a picnic in the summer
Central Siberian Geological Museum is free to enter and has some intriguing exhibits featuring rocks and archaeological finds from the region
The Integral Museum showcases the typical Akademgorodok flat – allowing you to sample a piece of local life and history
NII KuDA is a fairly recent restaurant that specialises in cuisines from across Eurasia – especially traditional Siberian dishes
FAQ about Finding a Place to Stay in Novosibirsk
Here's what people usually ask us about the areas of Novosibirsk and where to stay.
Don't Forget Travel Insurance for Novosibirsk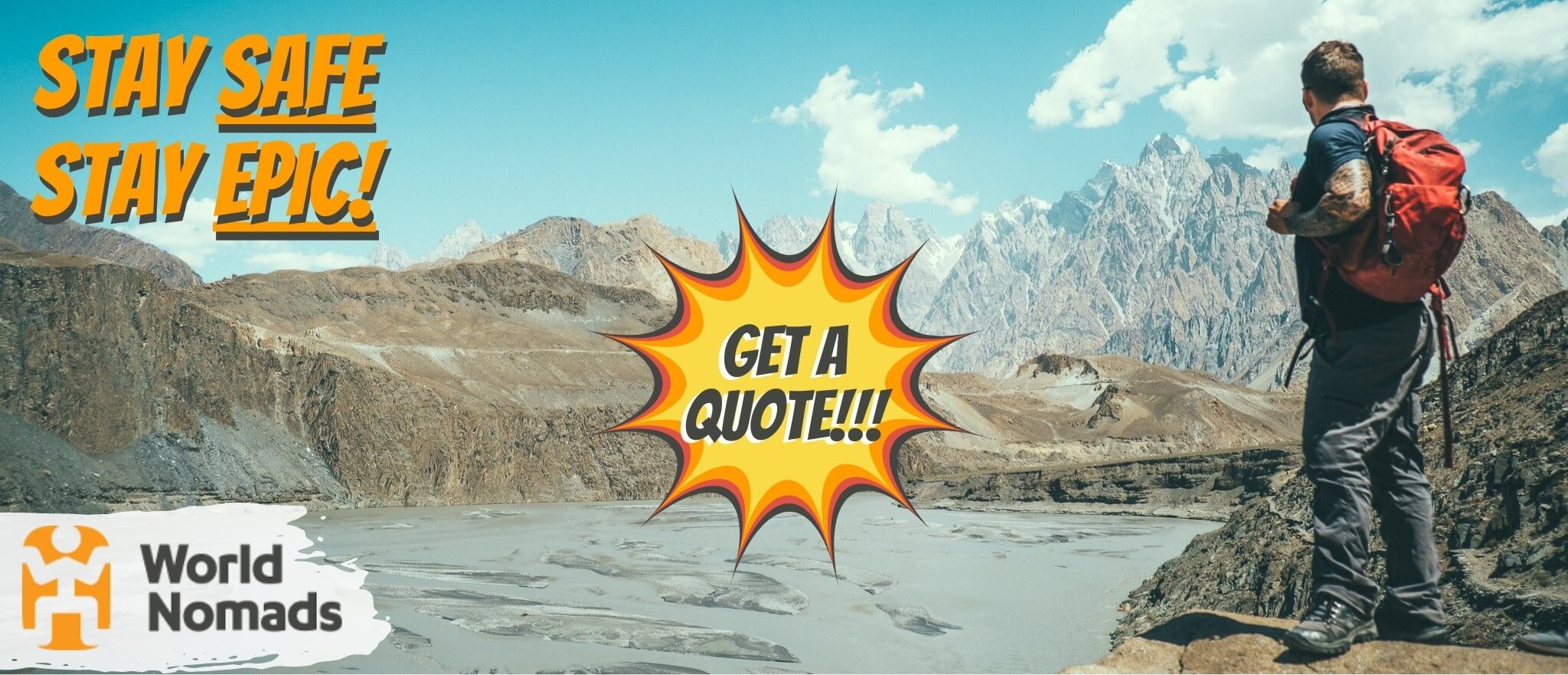 It's good to get lost sometimes, but it's also good not to get too lost. There are people that want you home in one piece.
There's one travel insurance provider The Broke Backpacker trusts for all his wildest shenanigans… World Nomads!
Click the button below to get a quote on your insurance or read our in-depth review of World Nomads' coverage. And then… let the shenanigans begin. 😉
Final Thoughts on Where to Stay in Novosibirsk
Though left off many itineraries to Russia – even those involving the Transiberian Railway – Novosibirsk is definitely a destination worth considering when visiting the world's largest country! It offers a more authentic side to life in modern Russia than the larger cities, with an unpretentious atmosphere and historic sculptures around every corner.
For the best area, we are going to go with Oktyabrsky Rayon! Close to the city centre, it is not only well connected but truly showcases a city in regeneration. Whether you want great dining, nightlife or culture, there's a little bit of everything in this neighborhood.
That being said, all five areas mentioned in this guide have their own charms and we hope we have helped you plan your upcoming trip to Novosibirsk!
Did we miss anything? Let us know in the comments.
Do you own an awesome hostel, hotel or apartment? Want to be featured in our list? Email [email protected] to find out how.
---
Thanks for reading – that was fun! 😀
We bring you epic FREE content!
Find out how YOU can help support us.
We're a big site with a big team and this job isn't always easy. But we do it because we love it – we love providing epic and free content. We love the knowledge that our content keeps you adventuring. We don't ask for money, but if you'd like to find out how you can help the site in more organic ways, click the button below.
Thank you for your support 🙂
---
Bye for now, but not forever!
If you want MORE top-tier Broke Backpacker content like this, then sign up for our weekly newsletter below to get the latest and greatest!
And for transparency's sake, please know that some of the links in our content are affiliate links. That means that if you book your accommodation, buy your gear, or sort your insurance through our link, we earn a small commission (at no extra cost to you). That said, we only link to the gear we trust and never recommend services we don't believe are up to scratch. Again, thank you!