What countries have open borders? Where the heck can I actually travel during COVID? 
That's the question that I've been investigating over this past week as I put together this magnanimous list of countries with open borders. The short answer? There are actually some fine choices to be had!
Look, let's be real, travel as we know and love it has up and left us for the foreseeable interim. We all might be missing her, but she ain't coming back until we've sorted this mess out, cleaned up our act, and are able to brush past each other in narrow corridors again.
Until that time, we don't get travel, but we do get tourism in some form. Holidays, getaways, and lazy days. Is backpacking possible? It might be—truthfully, it's still too early to tell…
What we do know is which countries have open borders and which are intending to open. There's a lot to cover today: I'm breaking down all these reopening countries, their new COVID travel requirements, and where it looks like it just might be worth jumping through the hoops for. I'll also be covering the peripherals to the topic, so, really, it's time.
Where in the mother of all corona-sipping, sanitiser-dripping, day-tripping madness can I travel during asshat COVID-19!?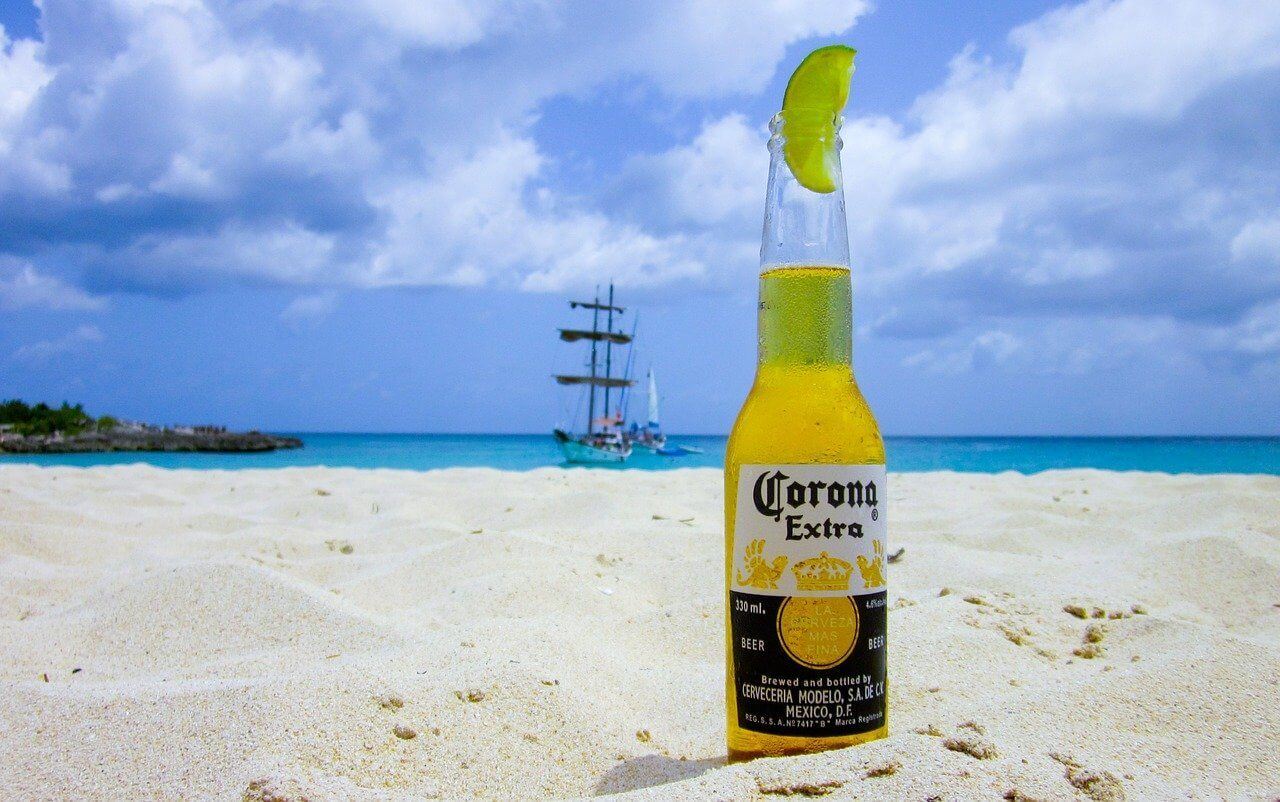 The First of Many Disclaimers Regarding COVID Travel Bans
Dude, this stuff changes more times than I fart in a day. You need to cross-examine all the information you receive. Not just the information here either, but all information you read on the topic of how many and which countries have open borders.
Please understand—this information is up to date as of the 4th of August 2020. There's a good fucking chance that by the 5th of August, some of this information will no longer be relevant—it's on YOU to cross-check information. Don't email me or comment asking if we 'Know if so-and-so is open to tourists from X'. Do your own research to figure out your own unique options and situation.
I'll repeat this disclaimer many, many times, however, nothing is true; never has that been truer than in 2020. Don't book a single flight, hotel, or tour until you've confirmed all details of travel restrictions pertaining to you beyond a reasonable doubt.
The global pandemic is not something to half-ass and do on the fly. If you want to travel, you need to properly research and prepare for your trip. It IS possible to travel now but the days of working it out as you go are gone. If you are unable to do research and plan ahead, don't travel.
Where in the World is Corona?
The first thing to note is that 2020 is the year of fragility and impermanence. Well… that and the Olympics, but that certainly ain't happening anytime soon!
A lot of entries on this list of countries which have open borders are going to include statements like "X is looking to open to international travellers in Y" with zero guarantees of anything. Every entry comes with the disclaimer that it could all go ass over tits at any point. If you start charting itineraries and buying tickets, you better be fully prepared to have to cancel your trip if and when things change.
The second thing to note is that you are entering uncharted territory. I for one have never travelled during the most devastating global pandemic the world has ever seen, so you probably haven't either! Which raises the next question…
Should You Really Be Travelling Right Now?
That's a staggeringly complex question with several factors to take into account. Let's break it down into three approaches:
Morally
Logistically
Safety
Morally, that's up to you, your god, and Immanuel Kant. Everyone and their mum is going to have a different opinion on this, but the simple fact is that places will and are reopening for travel. Countries want tourists back, and they need it for their economy; COVID-19 isn't likely going anywhere for the next 9 months (barest of minimums), so if you want to travel, then sooner or later you'll have to wrestle with this ethical dilemma regardless.
'Logistically' is a confusing concept to weigh: travel during the corona-times really isn't going to look the same. Financially, things are going to look very different; the tourists with the most money are going to find travel both much more accessible, and budget travel looks to be entering a near-cryostasis for the time being. Hostels and budget restaurants are mostly just not open at the moment.
Every country is going to have different restrictions with quarantines, required pre-testing certificates, masks are almost definitely going to be mandatory in a lot of places. Even seeing how locals respond to foreigners rolling into town is still very murky.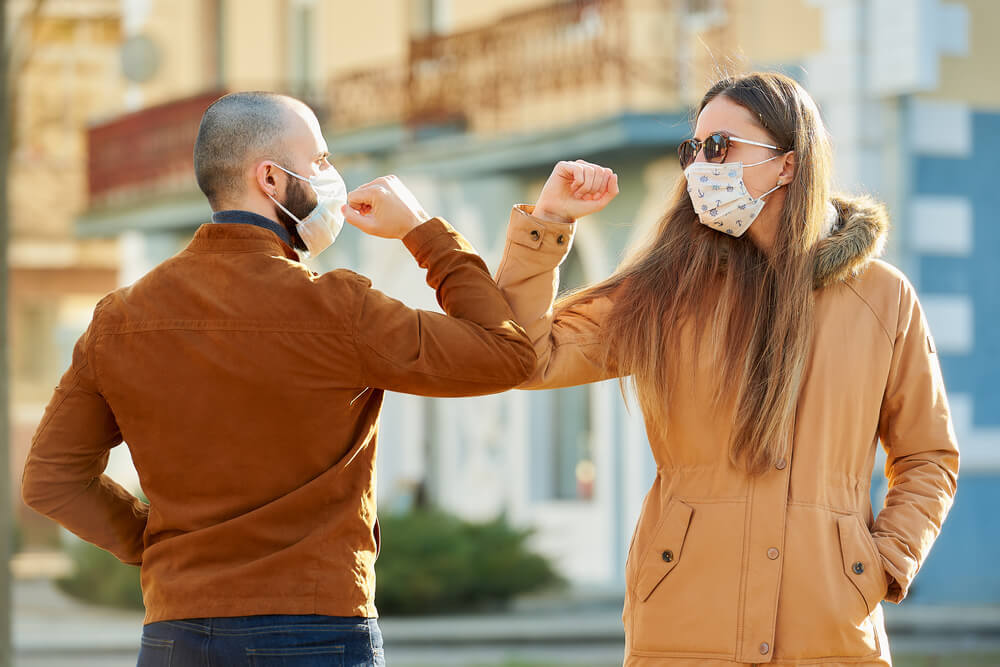 Safety is the last thing to examine, and that's an appraisal of your own risk-factor (your age, pre-existing health conditions, the number of cigarettes smoked over your lifespan, etc.). If you're confident in your own health, then it's a non-issue. Since you'll be travelling and away from home, there won't be an issue of spreading it to your friends and family.
(There is still the potential of infecting strangers, however, that's more a question of moral agency for you to ponder again. 'Safety' more concerns you and your immediate loved ones, however, I would like to leave a sterling quote from Dr Anthony Fauci on the matter.)
"By allowing yourself to get infected or not caring if you get infected, you are propagating a pandemic. It doesn't end with you."
So, did I answer your question? Hell no! Sorry, amigo, you have to figure this out on your own.
I do empathise with the pull to go travelling again. But it's also about it being the right decision by you, your family, and the world at large.
The hardest decisions we gotta make alone, friends.
The Grand Daddy List of Countries with Open Borders
Now that you've considered the overwhelming number of variables, the next question is where you can actually travel to. Things are opening, yes, but it's also good to consider other facets of the destinations you're looking at:
Their infection rates.
Policies regarding COVID.
Policies regarding COVID pertaining to tourists.
Particularly, their attitudes regarding COVID (cultural, societal, governmental, etc.).
The ease of getting somewhere else/home (or the comfort of reentering lockdown) if/when future waves kick up.
These are only a few examples of things you'll need to consider before finding and booking a flight. Seems overwhelming, yeah?
Well, if you've ever got anxiety over just booking a flight and sorting a visa, then it's definitely overwhelming! Luckily, that's why I'm here, and that's why we're breaking this down.
Starting with the Imperial Motherland herself…
SFW Europe
That means the EU states and the non-EU-but-basically-EU states (UK, Switzerland, Norway, Liechtenstein, Iceland). Europe is the big choice of travel in 2020—they are surefire determined to open for the summer, Ragnarok be damned!
Travel within the European Union and Schengen Area has for the most part opened. If you're in the EU and fantasising about that regional European holiday, then it's certainly possible: trains, buses, boats, and borders are open! (Mostly.)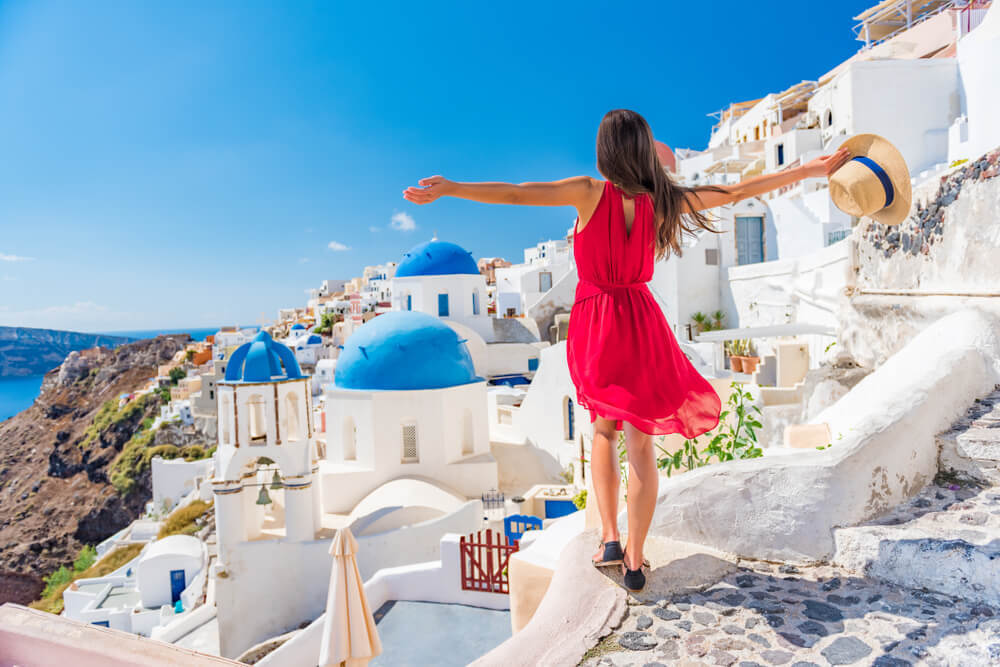 Rules do differ greatly—for example, as of now, Denmark is barring entry for travellers coming from Portugal—but there's also this crazy helpful Reopen Europa online app the EU has released to stay updated with the constant flux of changing intricacies. It's not 100% up-to-date 100% of the time as my thesis of research showed (thanks, Europe), but it's still a little piece of magic in the storm.
The list of countries with open borders within the EU extends to international travellers as well, albeit in a much more limited and confusing fashion. The European Union has released a list of third-party countries which are considered safe—the USA being a big absentee—and member states are advised to lift travel restrictions with 'advised' being the operative word.
States aren't required to follow the guidelines (though many are) and are free to set their own border restrictions. Of course, it's the EU, so politics is as big a player in the current situation as health and safety which is why I'm breaking it down below. There is one last thing to note, however.
Several countries across Europe have seen a spike in cases since reopening services and tourism. A downward trajectory into a second-wave of coronavirus in Europe is a very real possibility right now. The EU is acting as something of a guinea pig to wide-scale tourism and regional travel amidst the COVID pandemic, and the results insofar aren't necessarily glowing.
The Main Takeaways?
The European Union/Schengen Area is currently your best bet globally for longer trips, regional travel, and freedom-of-movement in its classical pre-COVID format.
There is a list of third-party countries considered safe to visit the EU. This list is likely to be updated fortnightly—stay updated!
Treat it like an unknown body of water: wade in—don't dive headfirst.
Which Countries Have Open Borders in Europe: The Breakdown
This is discounting the non-EU/non-Schengen states and the UK because Brexit and bad decisions. Many countries are lumping the UK in with lifted restrictions for the EU regardless, but, really, quadruple-check everything.
('*' denotes countries further elaborated on below.)
These countries are opening external borders to international travellers partially or fully in accordance with the EU's safe-to-fly recommendations. This means a lifting of most restrictions for entry, notably quarantine periods in most cases. There may be some minor variations or other requirements—such as prior completion of health declaration forms—but getting into the travel bubble is the first step!
It's also worth noting that many of these countries are not following the green list in full. This is an extremely changeable situation, and you'll need to check for the most recent up-to-date information.
[su_row][su_column size="1/2" center="no" class=""]
Bulgaria
Croatia*
Cyprus*
The Czech Republic
Denmark
Estonia
Finland
France
Germany
Greece
Iceland
Italy*
[/su_column][su_column size="1/2" center="no" class=""]
Latvia
Lithuania
Luxembourg
Malta
The Netherlands
Portugal
Romania
Slovakia
Slovenia
Spain
Switzerland (and Liechtenstein)
Sweden
[/su_row]
Austria

Belgium

Hungary*

Ireland

Norway

Poland
Croatia is flouting the international travel ban and
accepting all foreign tourists
—including ones from the USA—but you'll have to arrive with a negative PCR test result in hand to avoid any quarantines. Without one, you're facing a 14-day quarantine or a 7-day quarantine IF you take a test on arrival.
Still, travelling to Croatia looks like the summer destination of choice in Europe! COVID cases are fairly in check, entry requirements are neither too strict nor too slack, and Croatia is long overdue for some lovin'.
Cyprus is another European nation that is preferring to set their own international travel restrictions. Requirements on international travellers will differ contingent on which category you fall under—A, B, or C.
Category A countries do not require a COVID-19 test certificate or self-isolation period.
Category B countries will require a certificate of negative test results from within 72 hours prior to departure.
Category C countries will have a choice between a pre-departure test or on-arrival test but will also need to quarantine for a 14-day period.
The list is being updated weekly, and you'll also need to apply for a Cyprus Flight Pass prior to arrival regardless of your category.
All that said, finding a place to stay in Cyprus is another good choice; they're a solid country to travel to during COVID. Their numbers are low, and a lot of thought has been put into sanitisation and safety protocols focused on the wellbeing of tourists. The government has even announced that any COVID-positive tourists in Cyprus will be fully cared for with all expenses paid—food, lodging, and meds—so no matter what, you're getting a vacation!
Hungary is doing its own thing, and it's clearly a purely political game. Most EU states are on the green list, the USA and China are on the yellow list (meaning entry with a 14-day quarantine), and Australia and New Zealand among other low-risk countries are on the red list. Regardless, the PM is a fascist who's
been pulling despot schemes
since the beginning of the lockdowns, so I'd just stay right away for now.
While Italy has opened to the European Council's international green list, they're still requiring 14-day quarantines for any international visitors.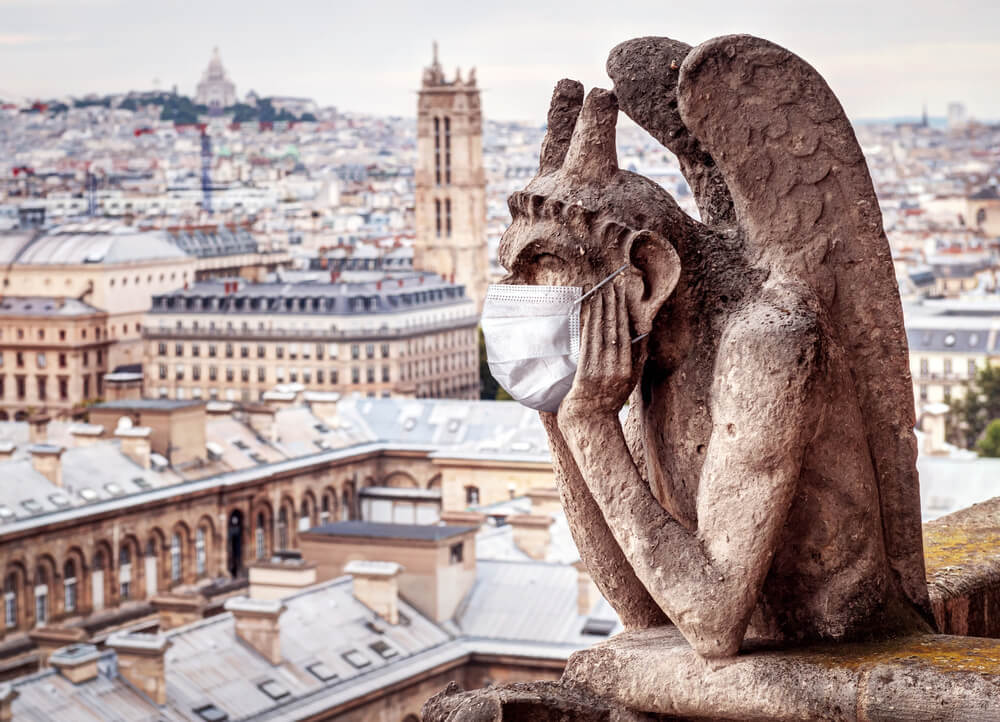 United Kingdom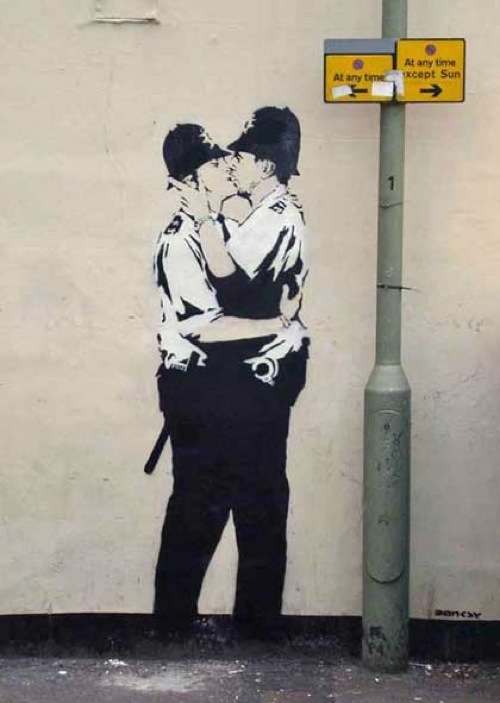 The United Kingdom has indeed opened for tourism and true to fashion is doing it its own bloody way! Finer details vary among its constituents—Scotland, in particular, plus Wales and Northern Ireland—but services and tourism have reopened considerably.
Travellers from all countries are welcome, and there are no quarantines for a fairly sizable list of countries that are considered safe, however, anyone that doesn't make the list will face a mandatory 14-day self-isolation. Past that, there aren't too many restrictions in place beside the standard social distancing and slow-life practices that have taken hold globally.
But the UK is not doing well in regards to COVID, and a much more liberal stance on tourism than then its continental European kin is doubtfully gonna help. Unless you really dig shit weather, it'd be better to hold off on visiting the UK.
The Best Travel Backpack?!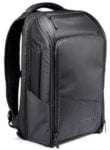 Pssssst! Not picked the perfect travel backpack yet? The Broke Backpacker team has tried out over thirty backpacks this year! Our favourite carry on backpack is the Nomatic Travel Backpack.
Check out this post to read our full review!
NSFW Europe
The European Union is kinda like the cool group in high school, and not everyone gets to sit with them. As we all found out after we left school though, the actual cool kids generally didn't sit in the cool group.
The remainder of Europe—primarily the non-EU Balkan nations and everything east of them—has some darling offerings for travel under normal corona-free circumstances. In a post-COVID world, there are still some amazing opportunities for travel opening up.
While actual land border openings are going slow, and thus you're missing out on the joy of overland regional travel, the upshot is that you aren't faced with the extensive pitfalls of an entire continent opening up to tourism near-simultaneously during an epidemic. The other bonus is a pretty remarkable lack of entry restrictions for several of these countries, but whether that decision backfires remains to be seen.
So, here's which countries have open borders in the remainder of Europe! (And I use that geopolitical terminology very loosely.)
Albania
Albania has reopened tourism to all foreign visitors, and you need nothing to get in: no quarantine, no test—asgjë!  The only restriction in place is that arrivals will undergo a temperature check at the airport. Persons registering a temperature above 37.5 degrees will enter a designated quarantine area and face additional verification procedures.
As for what's open in Albania? A lot, actually! You can expect a fairly true-to-travel experience from visiting even now.
Plus, I've heard nothing but good traveller reviews of Albania and thoroughly enjoyed my own trip there four years ago. It's one of the last true remaining raw adventure locales in Europe, and now may just be the time for that adventure!

Other East European Countries Reopening to Tourists
Here are a few more east European states that reopened their borders. Albania is still my fave because it's super yummy and their corona sitch is in a good situation, but these are some other alternatives in the region (in the order of most-definitely-would-smash to least-likely-to-smash).
Here's the quote straight from the horse's mouth—"All nations can come to North Macedonia with no restrictions." Huzzah!
There are indeed no tests or quarantine required for entry into North Macedonia. There will be temperature checks upon arrival, and anyone exhibiting symptoms will be barred entry through customs.
Past that, things are fairly open in North Macedonia. They've seen a spike since reopening to tourism, but it's far from the worst in the region and still relatively far from hitting crisis level.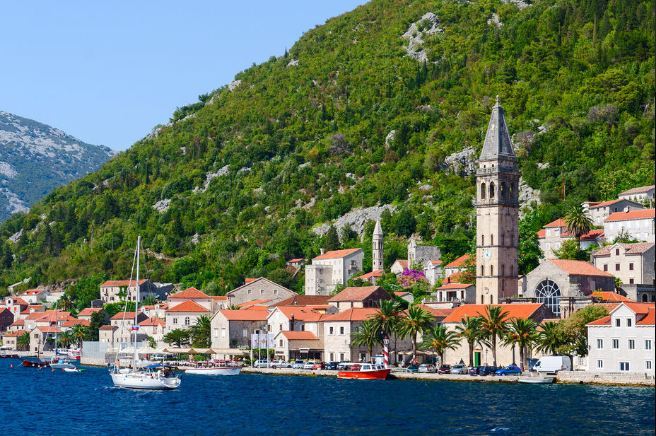 Montenegro is open to all tourists, but they're splitting the candidates. A lot of countries are allowed entry without any requirements or restrictions. This includes all EU nations, plus a whole spread of other countries presenting low case statistics.
Anyone who doesn't make this list—including travellers from the United States—can still enter Montenegro, but they'll have to partake in a 14-day quarantine. A lot of services have resumed for tourists albeit with standard COVID safety protocols in place).
Serbia is another country who has returned its border policies to that of the Before Times. Everyone who is welcome under standard immigration policies is once more, and a lot of restrictions have eased and services resumed.
There's no testing and no quarantine which sounds blessed, however, it's worth noting that Serbia has been facing a substantial spike recently. It doesn't seem like the worst has yet passed in Serbia, and recent political demonstrations and allegations of doctored COVID reporting means that it's a cautious recommendation for travel (and, really, not the best choice in the Balkan region currently).
Another country that has reopened to all tourists is Ukraine, however, they're zoning entrants into two categories—green zone countries and red zone countries.
Green zone countries will face no restrictions on entry, but there are a couple of extra hoops to jump through. Namely, you will need valid travel health insurance complete with COVID coverage, and you may still need to undergo thermal scans and health screenings upon entry.
Red zone countries (in addition to the above requisites) will need to perform a 14-day quarantine, however, you can skip the solitary with some added steps. You'll need to take a PCR test within 24-hours of arrival in Ukraine, followed by a self-solation of up to 48-hours (until the results come in and you're given the green light to travel).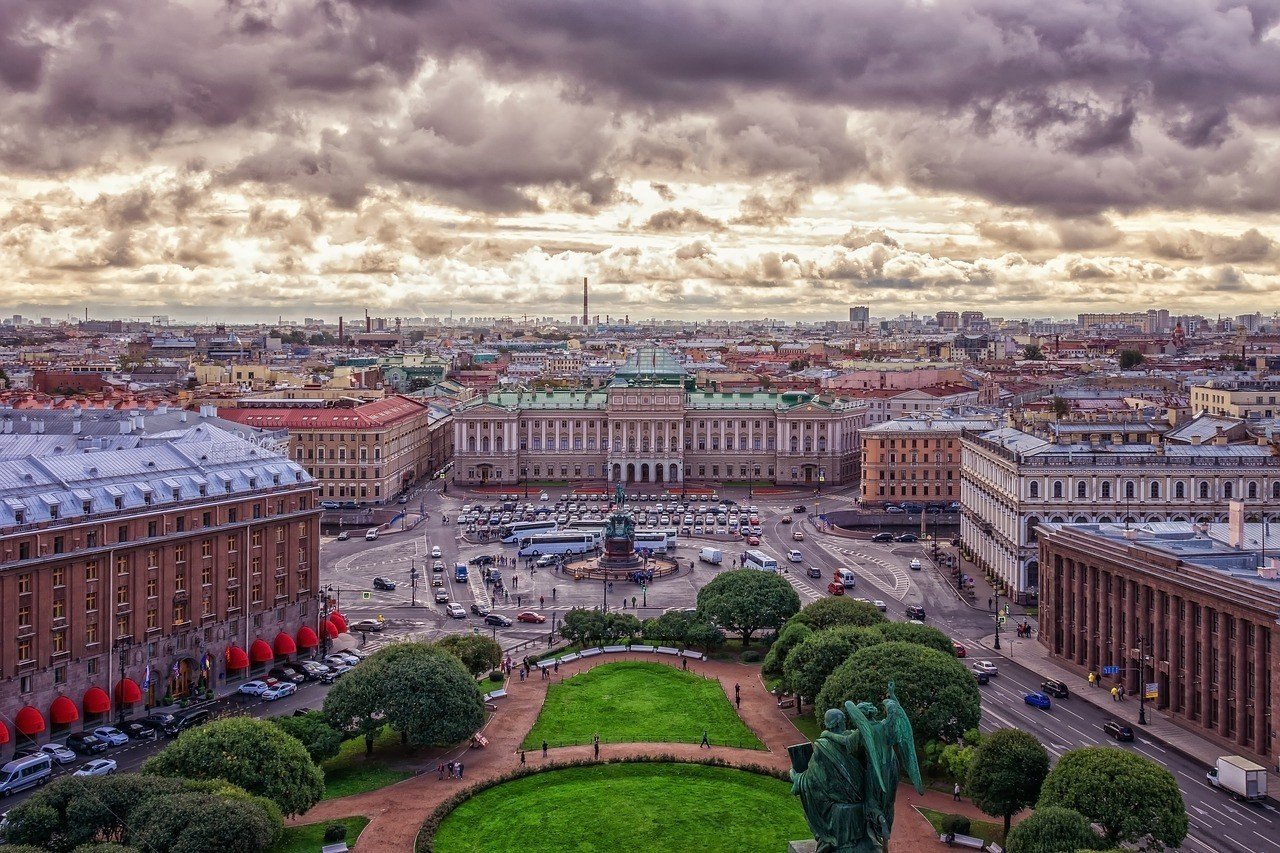 Well, I can give you a lot of reasons to not travel to Russia at the best of times, and when it's in a healthy 4th-place for confirmed cases worldwide... yikers...
A quarantine won't be required, though a negative PCR test will. International flights are looking to resume on August 1st, however, the list is scant; flight corridors will be based on reciprocity and lo and behold, nations aren't jumping out of their seats to cooperate with Russia.
Currently, only...
Britain,
Turkey,
and Tanzania
...have announced reopened routes with negotiations with more countries pending. What travel within Russia actually looks like remains to be seen, but it's hard to consider 2020 the year of "Visit Russia".
While doing a final edit and fact-check (because I'm just that damn fastidious), it appears that
Montenegro is now requiring a negative PCR test from visitors
. Meanwhile, Serbia is now limiting gatherings to a maximum of 10 people among other tightened restrictions appearing across Europe.
This could really go either way for the region, but it is a stark reminder that the situation can change on a heartbeat and how crucial it is to do your research before booking anything.
Turkey
As of June 12th, Turkey is open for business! All nationalities (including US) are permitted to enter Turkey provided they meet standard immigration policies as well as COVID safety regulations. Even the COVID regulations are pretty lax though.
Testing is not mandatory (though a PCR swab will be required of passengers exhibiting symptoms at the airport). A mask is mandatory on the inbound flight to Turkey, in the airport, and in public spaces in many provinces. You must undertake a health screening and symptom check upon arrival as well.
So is Turkey a good choice right now? I'd say so. It's not strictly the safest destination in terms of pure stats (and their military dictator illustrious leader, Erdogen is another notorious slimeball), but they have handled the outbreak remarkably intelligently and controlled the spread of the virus effectively. Furthermore, Turkey has played a pivotal role in the global diplomatic sphere during the pandemic and has been open to tourists for some time without any major negative fallout.
Besides, backpacking in Turkey is pretty damn spectacular and I have to admit that Cappadocia is one of my favourite places in the world.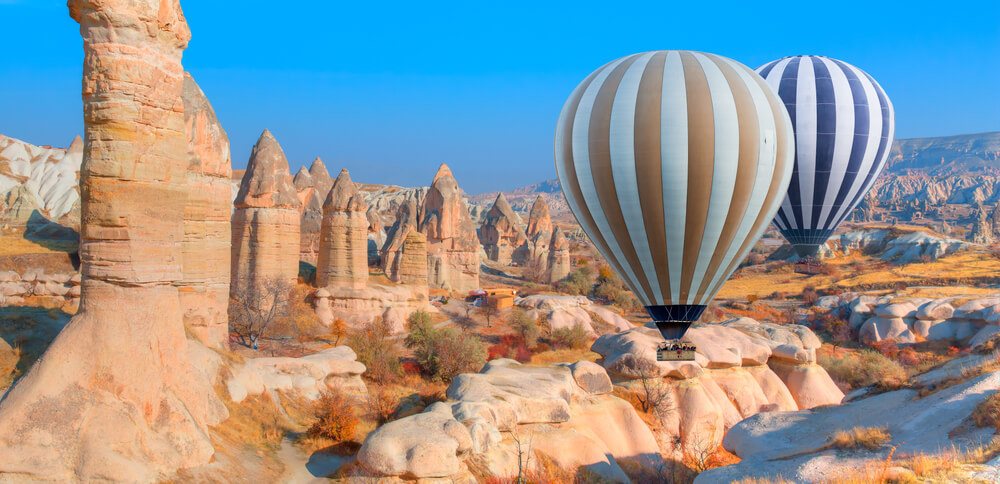 Georgia
Mmm, Georgia might be a damn fine choice. Having elegantly graced its way through the outbreak, Georgia is looking to open its international borders come August. However, details on the reopening remain sketchy.
Specifics on quarantine measures and testing for arriving tourists are yet to be confirmed. What is apparent is Georgia is being cautious on both its selection of tourists and the provisions provided to them.
There are discussions of having specific 'zones' within Georgia open to tourists. Furthermore, corridors of entry on land borders are being negotiated, however, Georgia has been transparent in saying that it will only accept arrivals from countries it deems safe (with that list yet to be released.)
Lastly, Georgia has noted that it expects its tourism to first cater to affluent visitors. Budget backpackers can expect to not be the first priority as the more mid-to-high-end tourism sector opens up (hotels, restaurants, travel agencies, etc.). Still, Georgia is damn yummy to visit and definitely worth keeping in mind.
The Caribbeans and The Pacific Islands
Island nations get a real leg-up during the global pandemic, and the smaller the better (eg. Australia vs. New Zealand vs. Mauritius vs. Vanuatu). If you're busting for a holiday of the sun-and-sand variety, keeping an eye on any island countries opening their borders is the way to go.
Now, currently, a lot of island nations are going to keep their international travel bans in place. Some are more looking towards opening travel bubbles (eg. Oceania). There are a chunk, however, that are lifting their international travel restrictions. Starting with…
The Caribbean Nations
Although initially opening more within a bubble of CARICOM countries (Caribbean Community), now most territories and nations within the region have opened up (with more set to follow). It's a tentative consideration, however.
The Caribbeans are remarkably close to the States and as such, many islands are a much-beloved holiday destination for US citizens. A lot of the nations are indeed opening to US tourism now with some flights coming straight inbound from Miami, Florida! (Among other locales.)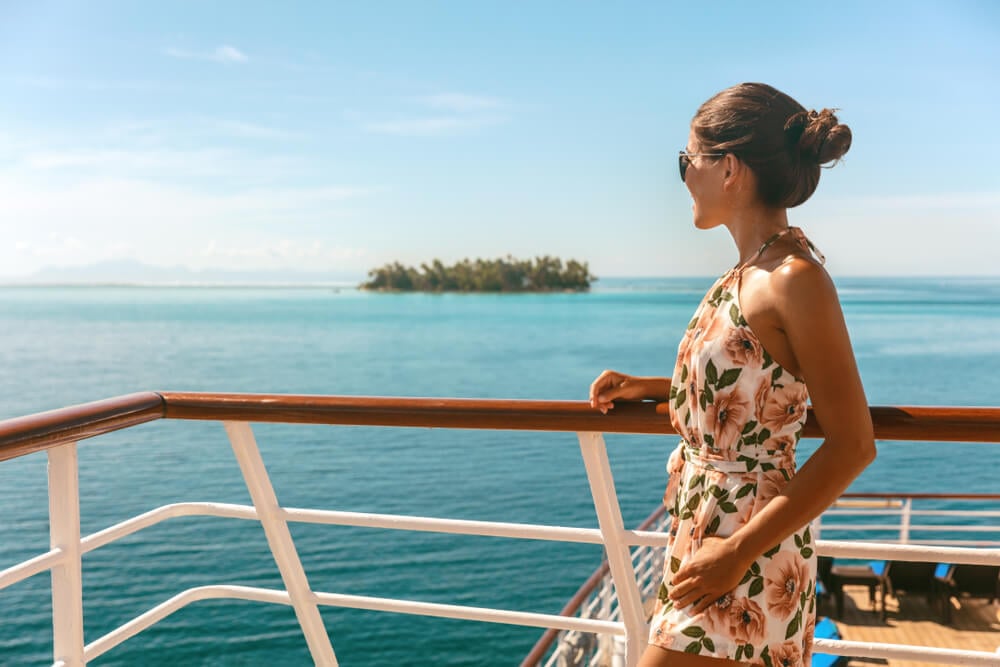 The Caribbeans aren't a write-off though. Tourism has been open for a month or more in several islands without too adverse an effect on the transmission numbers. You've also got the spicy extra bonus of being able to travel between Caribbean nations in a lot of case. While generally not backpacking destinations, in a world desperate to just sit on the beach, escape reality, and think about absolutley nothing-at-all, the Caribbeans may just be perfection.
It's not still a uniform ruleset among the Caribbean Island though; entry rules differ, not all are open to US citizens, and some aren't even open. I've outlined the basics below, but, really, you'll need to research this in-depth before picking a destination because the finer details vary pretty severely.
Caribbean Islands at a Glance
| Open to US Citizens | Not Open to US Citizens | Due to Reopen |
| --- | --- | --- |
| Antigua and Barbuda | The Bahamas | The Cayman Islands (September 1st) |
| Aruba | Curacao | Dominica (August 7th) |
| Barbados | Guadeloupe | Grenada (August 1st) |
| Bermuda | St. Maarten | - |
| The Dominican Republic | - | - |
| Jamaica | - | - |
| Saint Lucia | - | - |
| St. Barths | - | - |
| Saint Vincent and the Grenadines | - | - |
| Turks and Caicos | - | - |
| The U.S. Virgin Islands | - | - |
*Pretty much all islands require a negative PCR screening certificate prior to arrival.
**Some nations are limiting their tourist intake to citizens of Canada and the EU.
***Saint Lucia and the Cayman Islands have hefty restrictions. Grenada and Aruba are touch-and-go too.
Cuba
Cuba is semi-open in a very restricted manner and really only good for a lazy resort vacation. It's currently in phase two of its three-phase opening plan.
In phase two, tourism is open and subject to all standard immigration policies, however, travel is only possible only to a handful of Cuba's outlying islands:
Cayo Largo del Sur
Cayo Coco
Cayo Guillermo
Cayo Santa María
Cayo Cruz
You can expect to be bussed directly to an all-inclusive resort with minimal-to-no interaction among local communities. So… there's no mandatory quarantine, but it's kinda like a quarantine anyway? There's also an on-arrival test for entering visitors.
Once phase three rolls out, travelling around Cuba will be possible, and Havana among other mainland areas will open to tourism. I still wouldn't expect Cuba to open to the free and authentic style of travel soon though. Regardless, most of the flights are only trickling in from Canada at least until phase three begins.
French Polynesia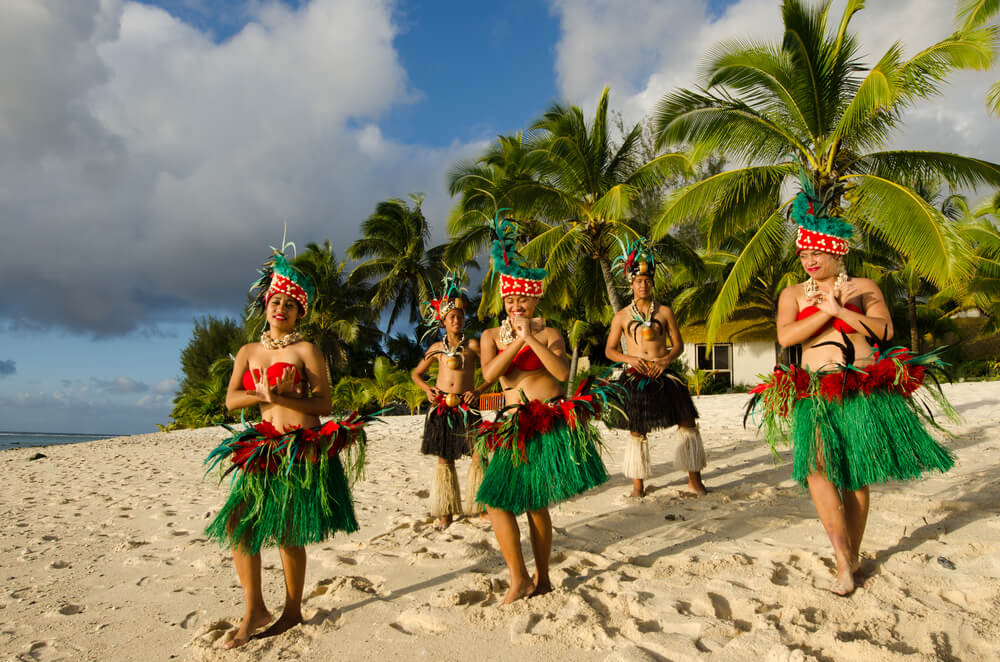 Much of the dreamy South Pacific archipelago—including Tahiti, Bora Bora, and Mo'orea—has opened. An island getaway ain't so far away!
A 14-day quarantine is not required.
A negative PCR screening is required prior to arrival.
A fully-mapped itinerary is required to be submitted before your trip. This means accommodation bookings, inter-island transportation details, and probably your poop schedule too.
With all that in place, you've got some exploration potential (provided you submit any and all itinerary changes on the fly). There are still constraints—masks and the like—but most activities for tourists have resumed.
As a bonus, a 'Common Cancellation Policy' is in place which waives cancellation or change-of-booking fees with airlines and accommodation for a variety of COVID-related reasons. Pre-paid trips will even receive a reimbursement… within 12 months of cancellation.
Want to save the world? Single-use plastic bottles are a huge threat to Marine Life - Be a part of the solution and travel with a
filter water bottle
.
The GRAYL GEOPRESS water bottle is the ONLY all-in-one filter water bottle setup you'll need. Whether you need to purify the water from a grimy sink in Havana or a stream trickle in the Caribbeans, the Geopress has got you covered.
The Americas
There is a lot of landmass in the Americas, and most of it is not somewhere you'd want to be right now. Truthfully, there are only three countries to keep your eye on for the moment. Should Canada open up, it might be time to hit up the Land of Maple Syrup and Snow, but that probably ain't happening anytime soon.
Mexico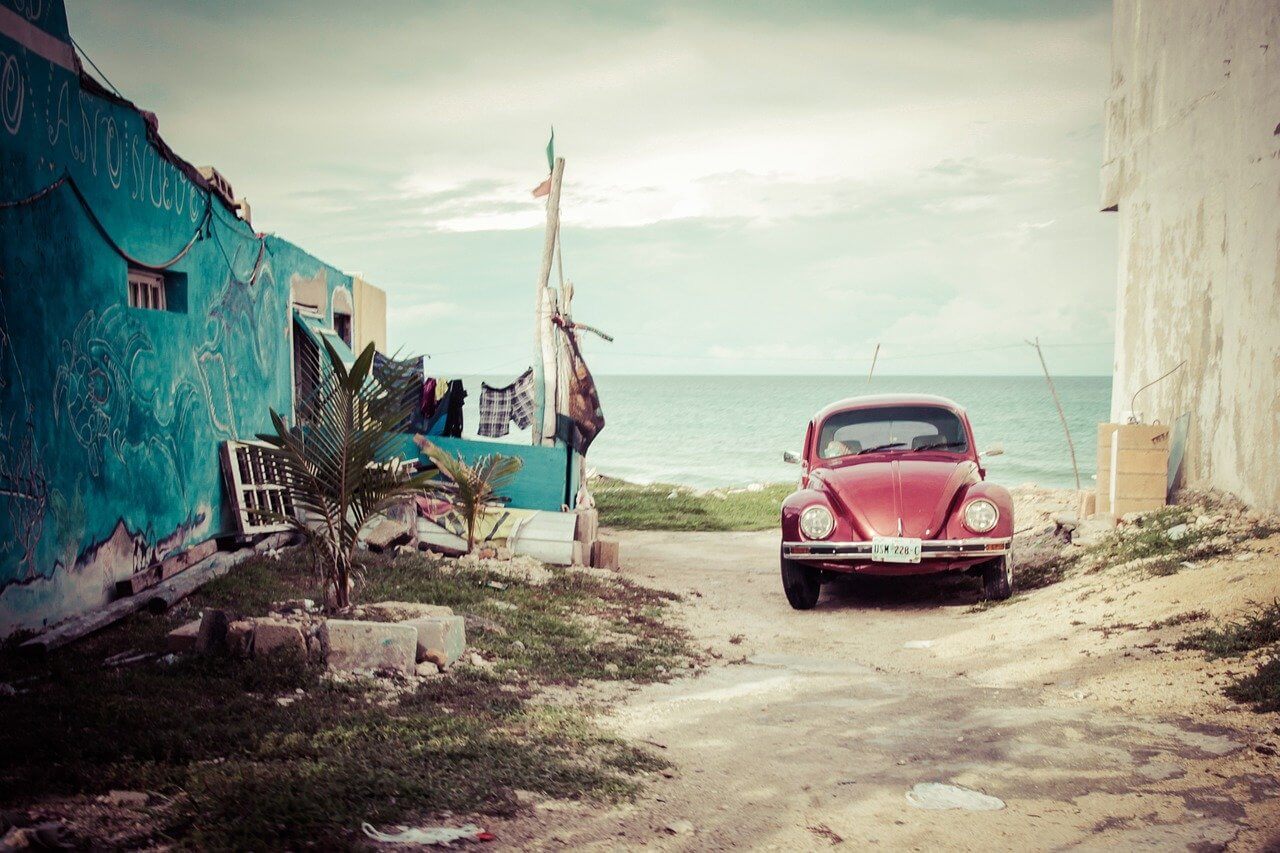 Mexico has resumed tourism, however, it's on a more state-by-state basis. Notably, the state of Quintana Roo has already opened with the popular tourist spots of Cancun, Tulum, and Playa Del Carmen having been accepting guests since early June. Los Cabos and Puerto Vallarta are also in the early stages of opening up with more destinations set to follow.
What's the other side of the story? Well, Mexico got hit hard by the coronavirus, and things aren't getting much better. In fact, the state of things has only degenerated since lockdown restrictions were eased, and it's unlikely that an opening of tourist destinations is going to help that.
All visitors are welcome in Mexico, and you won't need a negative COVID test or to perform a self-isolation to enter Mexico. Furthermore, given Mexico's rather tentative state, the balance could very quickly tip towards increased restrictions again, and things are still far from fully open as it is. You'll mostly be venturing to resort areas and tourist bubbles.
Still, for burritos and a Corona-and-lime by the beach, maybe it's worth visiting Mexico?
Costa Rica
Costa Rica is a fairly new line-up in the catalogue of countries reopening to tourism. Looking to reopen early in August, Costa Rica is limiting its tourist intake to travellers from the UK, EU, and Canada as well as severely limiting the overall number of flights and incoming visitors. Further restrictions include:
Completing and presenting an epidemiological survey.
Presenting proof of a negative PCR test result acquired prior to departing.
Travel insurance coverage that extends to medical care or an unexpected hotel stay.
Strict adherence to local health safety protocols (currently, Costa Rica is mandating the wearing of masks in all indoor spaces except home).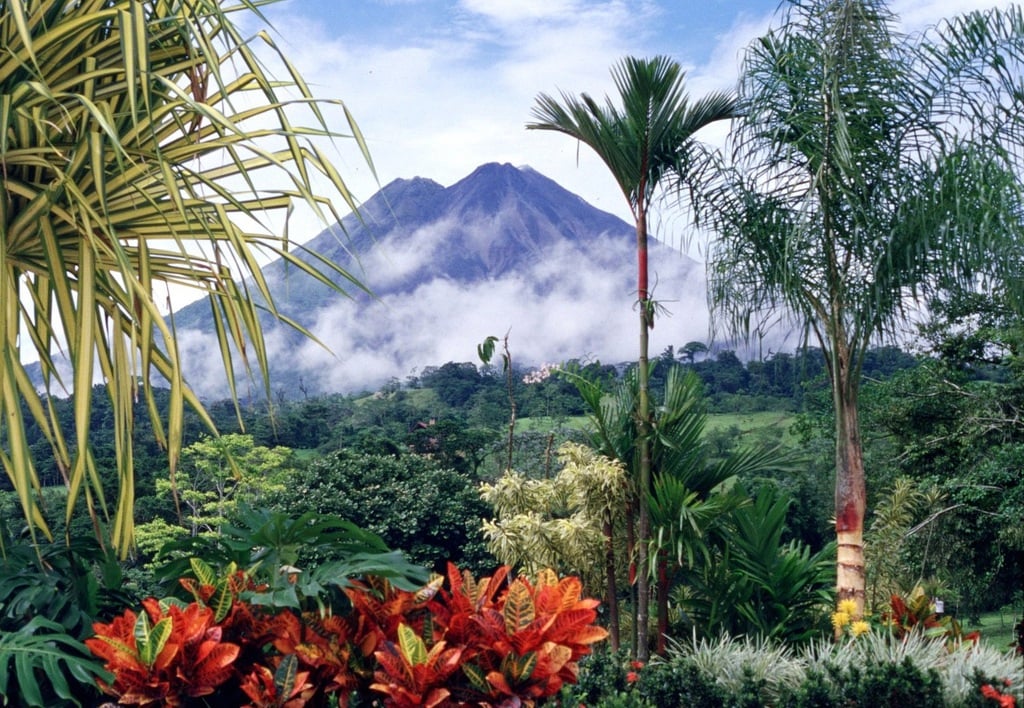 Most services are back in action, albeit at 50% capacity currently (with that looking to be further loosened in August). The current situation in Costa Rica is not pearly, however, the outbreak has been managed fairly competently relative to the region (though that's an extremely low bar of comparison). While perhaps not immediately, a return to travel in Costa Rica and the pura vida lifestyle later in 2020 is not out of the question (but, perhaps, a bit less pura).
Belize
Here's the quote from the prime minister himself:
"We are able now to announce a firm reopening date for the PGIA [Philip Goldson International Airport]. That date, ladies and gentlemen, is August 15, 2020."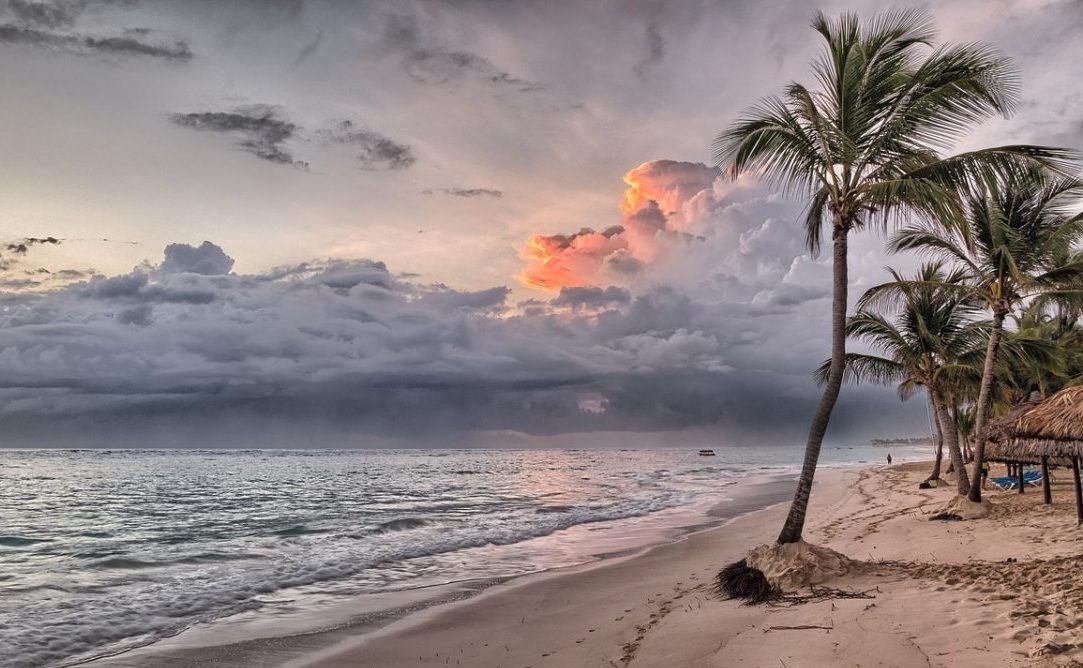 Isn't that darling! Indeed, Belize has handled the pandemic astoundingly well; reopening to tourism is the next logical step. The current restrictions are strict though. You must:
Have your hotel/resort pre-booked.
And the Belize Health app downloaded with all information entered.
Either bring your own negative PCR test (conducted 72 hours prior to arrival) or be tested at the airport at your own expense.
By following these rules, all travellers visiting Belize will be accepted including tourists from the USA. EXCEPT—
Tourists are "encouraged" to stay in their hotels. Interaction within locals communities is extremely restricted (ideally, none). To ensure these practices are followed, Belize's travel tracking app will be closely monitoring the movements and activities of tourists.
So, it's not so much travel as an expensive staycation with an Orwellian twist… by the beach!
Africa and the Middle East
Geopolitical semantics aside, I'm lumping these two regions together for the sake of convenience. The terminology gets loose once you get west of Iran anyway (which, sadly, is going to need some time to recover).
Things are moving slowly in the two regions, however, amongst the high-brow tourism offerings, there are a couple of bright spots for travellers seeking the adventurous offerings of the Before Times.
Tunisia
Tunisia is open to travellers and, honestly, not a bad entry on the list of countries with open borders. The coronavirus stats are in a relatively solid place, and they are now accepting international tourists from a lot of nations. Nationalities are divided into two categories:
Green countries only need to complete an online sanitation form.
Orange countries will require a negative PCR test prior to arrival.
Anyone else—including the USA—is barred.
Tunisia is really looking to revitalise its tourism sector, so you can expect a decent level of freedom to travel within it. It's certainly a solid entry in the maybe-pile, definitely one to watch, and if this list has shown us anything, it's that 2020 is going to be the year of considering spectacular destinations that usually fly under the industry's radar.

Dubai (UAE)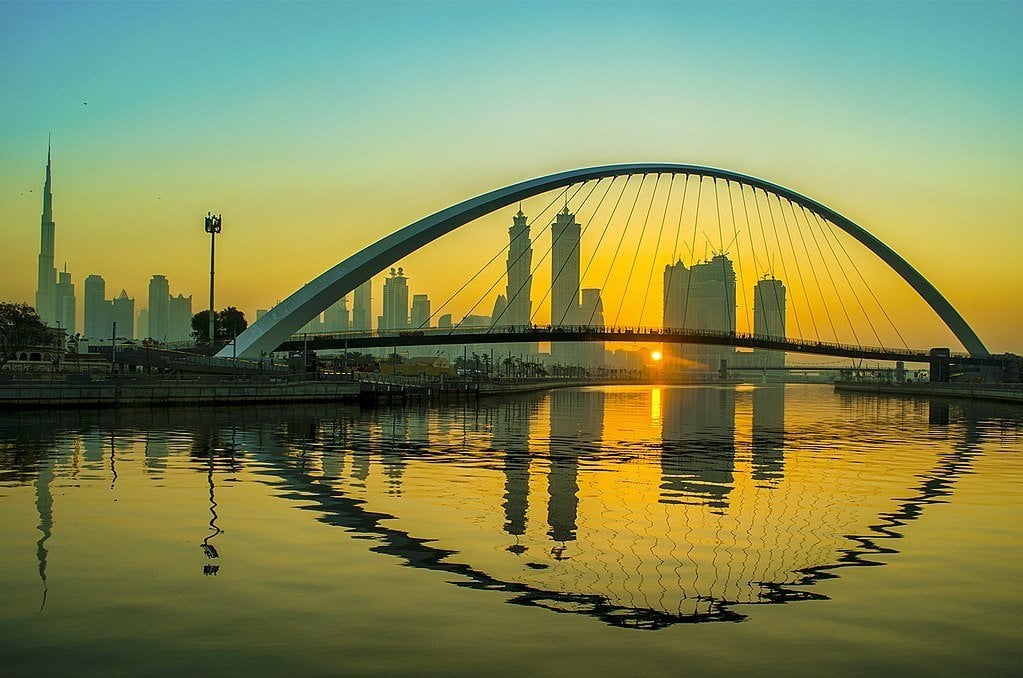 Dubai beckons if you are desperate for a holiday purely because Emirates have been keeping planes afloat relatively steadily throughout 2020. You will need a negative PCR test result and insurance before leaving, as well as agreeing to a thermal scan upon entry, but that's par for the course these days.
The upshot is that anyone who meets these requirements is free to visit Dubai, and once you're in, you're in. Most hotels and accommodation in Dubai are open, and, yeah, it's hella expensive, but it's absolutely luxury vacation material in the midst of the lockdown blues.
Just remember that it is Dubai. There are strict policies in place regarding social distancing, masks, and other protocols. I'd think real hard before breaking any of them.
Jordan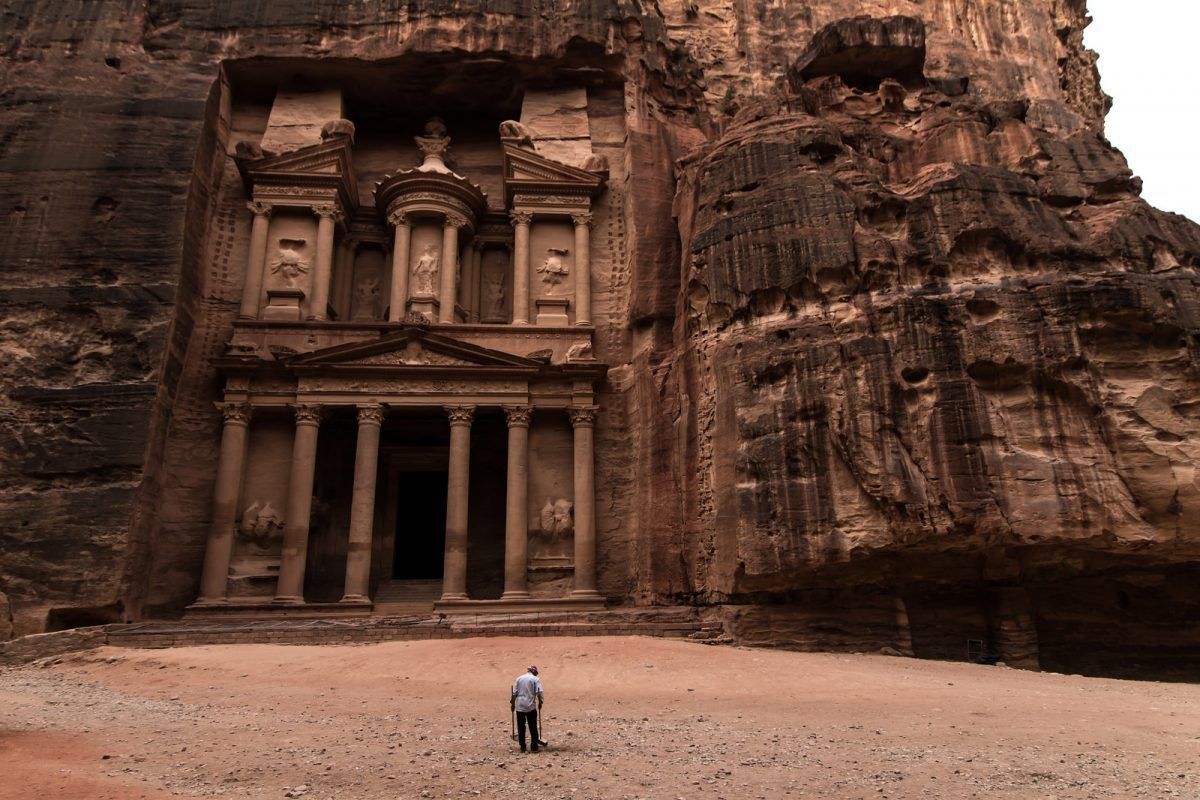 Jordan is scheduling a soft date for early August reopening to tourists, but they are heavily screening the process. The list of countries Jordan is accepting is still being sussed out, but the current candidacy is small and mainly focused on European nations. There's a long list of entry requirements too:
A negative PCR test result prior to arrival.
A second testing upon arrival.
An online declaration form likely to incur a fee.
Valid travel health insurance.
There's a government-sanctioned contact tracing app incoming as well.
Services are resuming and expected to be in a relative full swing for the opening of international borders, however, this is all very tentative. While a chance to go backpacking in Jordan later in the year would be a gift (it's a special place), they have seen very low COVID numbers and seem fully intent on keeping it that way for now.
Seychelles
Tiny island nations know how to do it and Seychelles, the hotbed of high-class tourism, has powered through the pandemic (thus far) and has opened its shores to foreigners once more. In typical Seychelles fashion, they've opened to private jets, charter flights, and superyachts with commercial flights expected to open later in August.
While most services have resumed in the archipelago, it's currently a short list of 'low-risk countries' that are being accepted in. A handful of medium-risk countries—particularly European nations—are being further considered with updates impending.
They have stated, however, that they are only seeking high-end tourists to some stay in Seychelles at present... But when did Seychelles really ever seek anyone else?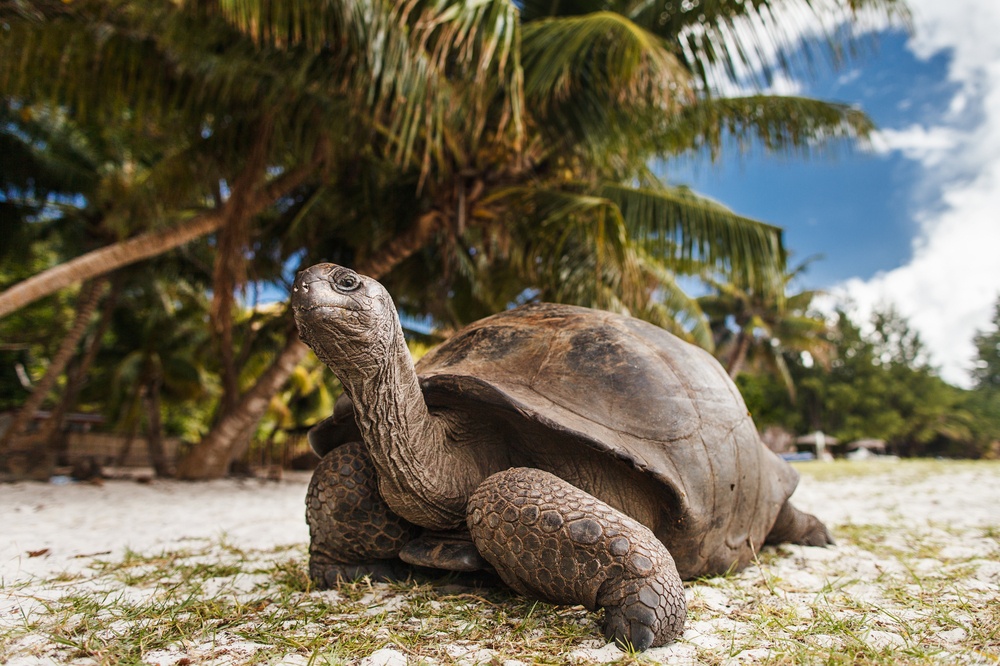 Nations in Africa and the Middle East to Watch for Now
There are more countries in this section of the globe opening their proverbial golden gates, but for one reason or another, I'd say sit on it for now and see how things develop.
Egypt is open but not really. Travel in the country is actually just limited to three coastal provinces currently—the Red Sea, South Sinai, and Matrouh.
Things are opening up slowly (including, just recently, the Great Pyramids). Museums and archaeological sites are also offering 50% discounts on entry fees.
Past that, I'm actually having trouble corroborating information on Egypt. It seems to be open to all tourists (including from the US), and I've read that there is a 7-day self-isolation required, but I can't confirm anything substantially. Regardless, Egypt is focusing it's travel on high-end resorts and it's both been and continues to be wracked by COVID cases. I'd watch the space and hold off for now
Lebanon is a bit iffy. They're open, but they've also seen a surge in cases since opening. At this point, it's anyone's game that they'll head back into lockdown or not. It's a gamble either way.
They seem to be accepting people from all nationalities without a quarantine.You will, however, need a negative PCR test result for entry along with insurance and a health declaration form. Still, Lebanon seems worth waiting on.
Rwanda has opened its airport and resumed tourism services (though scheduled flights are set to commence in August). And there are no restrictions regardless of where you're from or where you're coming from. Just bring your golden ticket—that delicious negative PCR certificate—and then undergo one more test on arrival.
Once you're in, however, you'll be required to take another test before any tours, visiting an attraction, or heading out on a trek. As such, Rwanda's tourism sector is more opening to charter flights and all-inclusive tour packages. If you're hanging out for a grand African adventure, hold off.
[su_note note_color="#FCF5DF" text_color="#333333" radius="3" class="" id=""]
Note: Tanzania has stopped reporting COVID case numbers since April. It's super sketchy, but it's your call.
[/su_note]
Otherwise, it's open to all: there's no quarantine, no test required (though health screenings and a potential test on arrival), and you're relatively free to move about. Most services have resumed as have a number of flights, and the president is pretty gung-ho about how "the economy comes first"!
Again, feels kinda sketch.
Beautiful Kenya is looking to open in August, but details of entry requirements are yet to arrive. It's another African nation to keep an eye on if you're wanting to get out there for some grand adventures, however, the president has stated that they could go back into lockdown should transmission numbers begin to accelerate. They're not in a great place as of now either.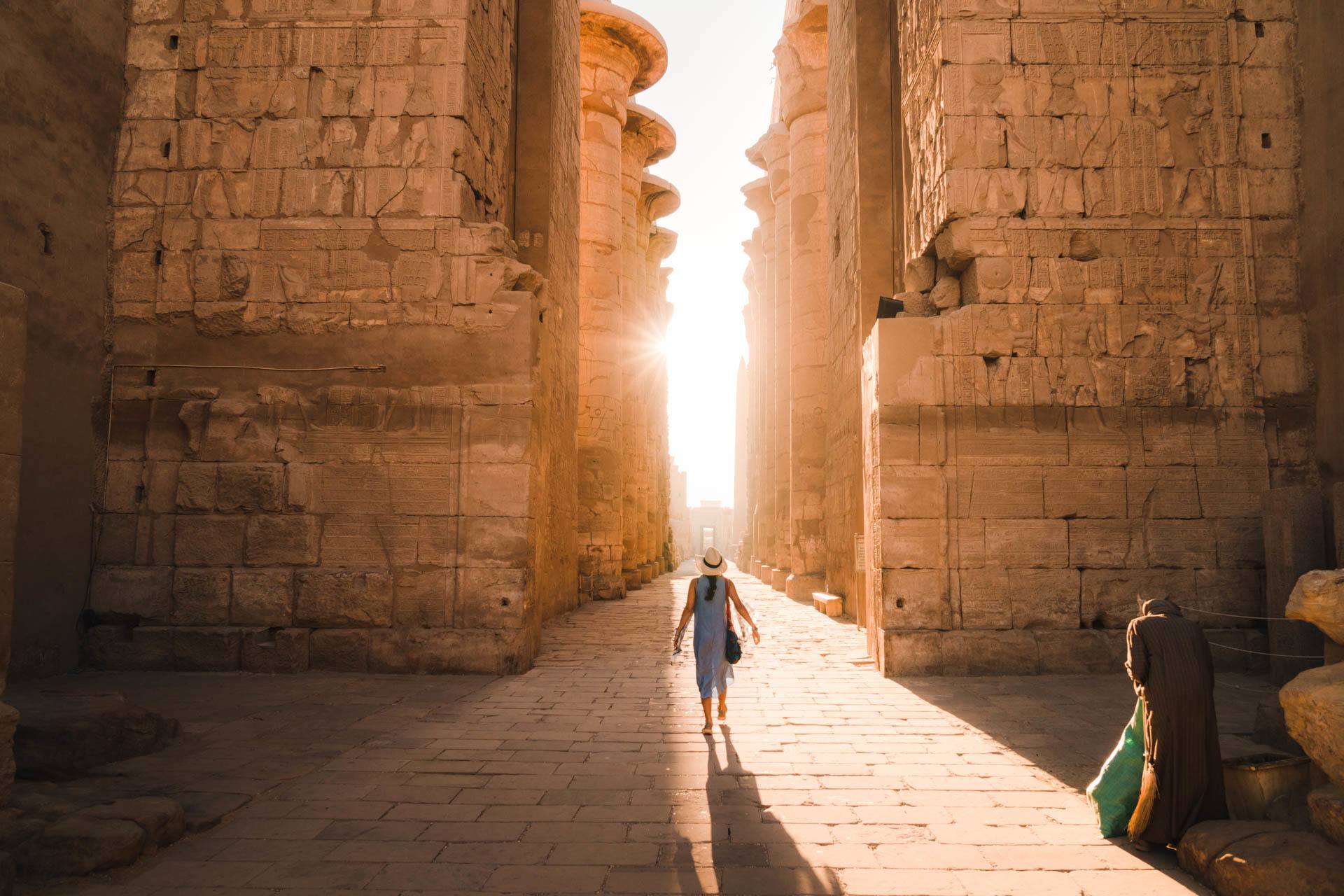 Where's Asia At?
Truthfully, not good. The chances of travelling around Asia in 2020—continental Asia particularly—is pretty bleak. South Asia is a mess, Southeast Asia is a mixed bag, Central Asia is going slow, and East Asia is… well… oops.
Things may begin to open later on in the year, but that wouldn't make it a good idea to venture there. However, there is one major tourist destination in Asia ready to laugh heroically in the face of the pandemic...
The Maldives
The Maldives are open for business, and everyone is invited. You get a visa, you get a visa!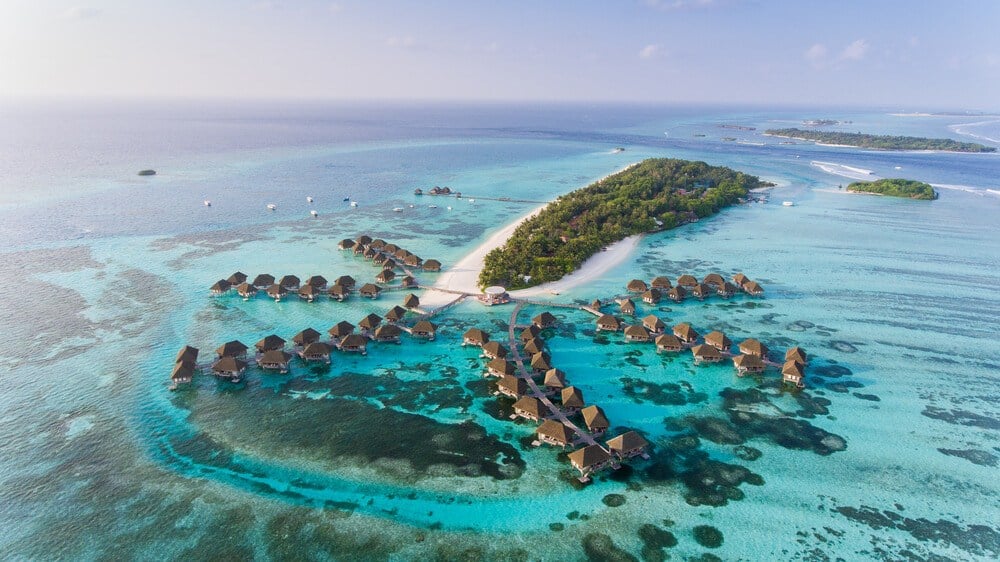 There are no extra fees, no new visa requirements, no mandatory quarantine or testing, and Americans are A-ok. What you will be restricted to, however, is one island and one resort (as one resort usually operates an entire Maldivian island). In that sense, this is less like travel and more like a picturesque 5-star quarantine in of itself.
Now, while the Maldives are tempting for their stunning sands and cerulean shoals, it's important to note that they're still one of the few countries attempting to open so liberally. The idea is that the expensive resort islands almost operate as singular quarantines already. It's another situation where arriving tourists are to be the initial case study and it may be worth delaying a vacation in the Maldives until we've seen some results.
Other Potential Countries in Asia Reopening to Tourism
Thailand is the one to keep your eyes on. Having handled the COVID outbreak extremely well (having seemingly eliminated community transmission at present), Thailand is looking to reopen its borders—first to those with priority reasons, and then to tourists later down the line. Thailand is looking to start accepting foreign tourists sometime after early August, but that really is going to hinge on how its initial reopening strategy plays out. It's definitely one to watch though, particularly for budget travellers, given Thailand's equal parts famous and infamous backpacking scene.
Elsewhere in Asia, the outlook is murkier:
Country
Date of Reopening
Deetz
Vietnam
No Date Confirmed
While Vietnam is indefinitely closed to foreigners, they're in a better position to reopen than most. Initially, Vietnam announced a decision to begin issuing e-visas, however, have they now suspended that decision.
Regardless, domestic tourism is opening up, and the country is in a very strong place with case numbers; a reopening sometime in late-2020 isn't out of the question.
Sri Lanka
No Date Confirmed
Another case of 'probably, eventually'. Low case numbers had Sri Lanka preparing for a reopening of tourism in August, but a spike has delayed that. Still, Sri Lanka is pushing hard for that reopening in 2020 without a 14-day quarantine but a negative PCR test in-hand upon arrival.
Nepal
August 17th
Nepal has been doing this song and dance for a while. They're looking to reopen international flights but have been pushing the date back repeatedly since the initial lockdown began.
Nepal will eventually reopen irrespective of its current situation, but it's worth remembering that they both border India (the world's third-hottest zone) and have pathologically mismanaged the outbreak since its inception. It's not a recommendation.
Bali
September 11th
While Indonesia has been hit hard, the popular holiday island of Bali has fared much better! With plans to restart domestic tourism at the end of July, a scheduled date of September 11 has been set for a full reopening should transmission remain low.
Last Note on Reopening Borders in Asia
I've listed here the countries that are most likely to open up soon in a way that is relatively appealing for tourists. It's important to not move too quickly though.
For example, Cambodia has technically been open since May but with such harsh requirements of foreign tourists that it's barely a vacation much less travel. Meanwhile, both Taiwan and Japan are heading towards a strong position for reopening but details remain hazy.
Ultimately, bar a few outliers (Thailand, maybe Bali, and—fingers crossed—Vietnam), Asia looks like it's worth writing off for the remainder of 2020.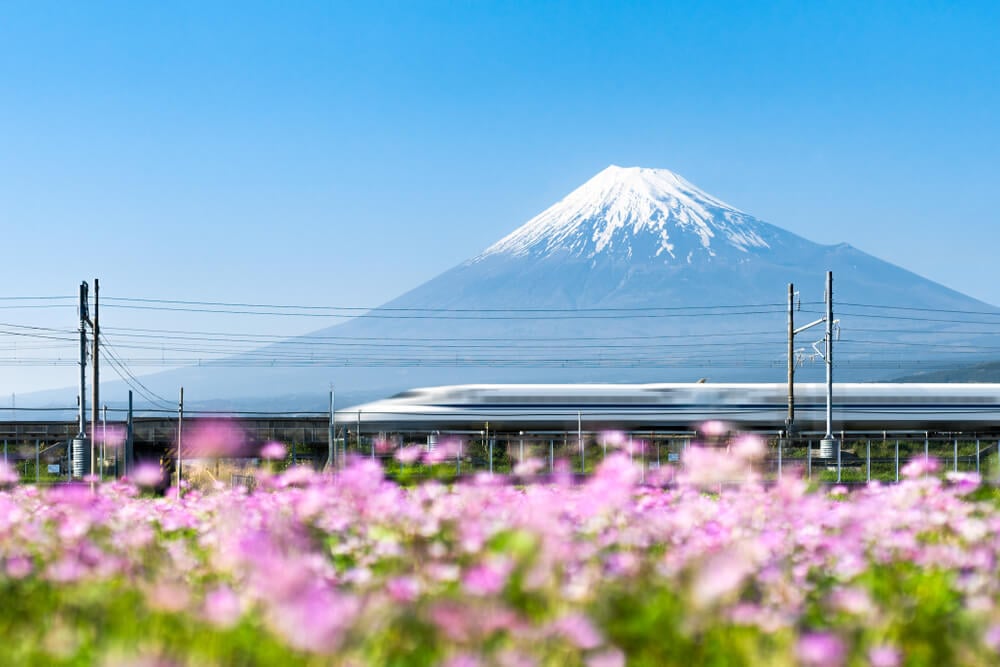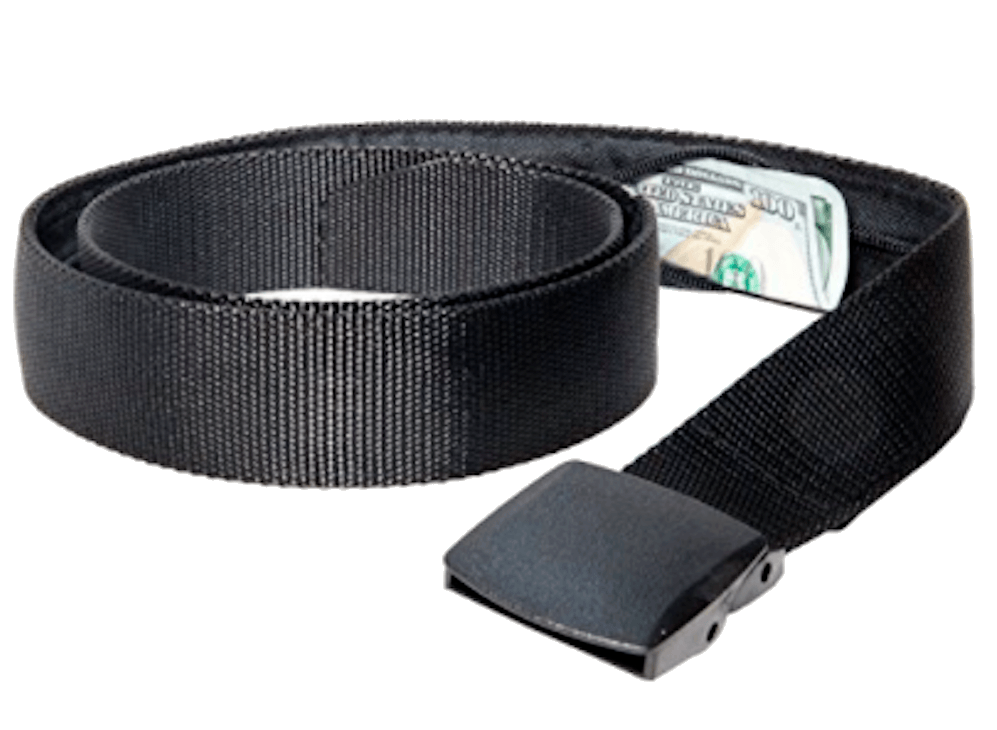 You should always have emergency cash hidden on you - pick up this awesome security belt with its hidden pocket before you travel, it's perfect for hiding money, a passport photocopy.
An FAQ of Sorts on the World Reopening to Tourism
Nobody asked me these questions frequently, although you could say I asked myself these questions frequently. The gatekeepers are loosening the locks on countries with closed borders, scoring a visa and booking a flight has never been so bewildering, and—
What does travel look like During COVID-19?
It's a shadow of its former self—no two ways about it. The obvious disclaimers are that it's changeable, no one truly knows, and every country is going to be different. However, it's a shadow of its former self.
The art of broke backpacking is going to be temporarily set back. Tourism, the backpacking blogosphere, lives of nomads, and the travel industry has never looked so different as it does now during COVID. A lot of countries are reopening borders but with the focus on the hotel and restaurant industries among other higher-end tourism services. That's because that stuff is easier to control and that's where the money is.
Reopened industries will need to follow a whole host of new protocols. In the case of many destinations, you will only be permitted to stay in certified accommodations, and this in many cases can be coupled with restricted movement or some form of contact tracing.
If you'll excuse the phrasing, it's going to be a more sterile form of travel.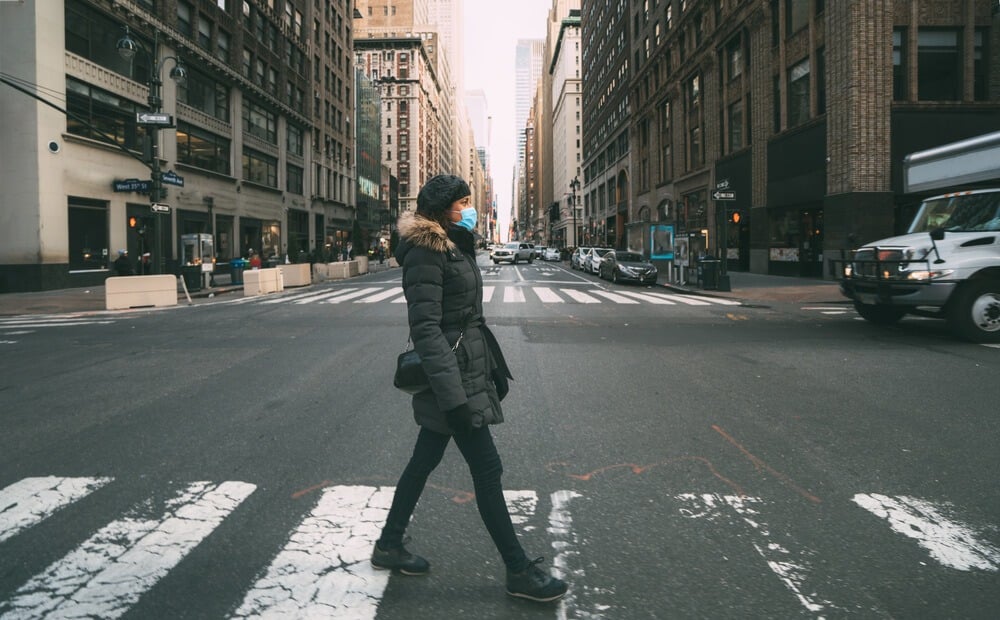 Is it all bleak?
No, it's not. There are some countries which are opening fairly liberally (and many that are opening too liberally which is something else to consider). You definitely don't have the usual breadth of choice, but I was honestly pleasantly surprised by what was available for the budget traveller—even having a small handful of countries is quite astonishing.
Even then, that is for us sexy backpackers. Holidayers, family vacationers, digital nomads, and others open to the idea of a more sedentary form of travel—perhaps soaking up the sun on some teeny-tiny faraway island—have even more available to them!
Then, of course, now might be the time embark for the great outdoors. Bustling cities and crowded small spaces aren't strictly the smartest place to be anymore. Hiking, camping, or, hell, the solitude of the vanlife under a wild sky just became a whole lot more inviting.
Which is the last point: domestic travel. With our horizons narrowed, looking to our own backyards and all the majesty hidden within our homes is sure to bring some inner-contentment amongst the storm.
So, no, it's not all bleak. There's just gonna be an adjustment period.
Do New Entry Restrictions Apply to Your Nationality or Country of Departure?
It varies all over the shop. In some cases, it's one; in other cases, it's the other. Sometimes it's both…
Hypothetically, you could leave a hot country by travelling to a country with lower case stats and relaxed entry restrictions before moving on to another destination with stricter restrictions.
Truthfully, this topic is immense. There's a similar variation in pre-arrival PCR test timeframes; the standard is within 72-hours of arrival, but it's also all over the shop. Cross-reference every detail for an individual country at every inch of the red tape.
Do I Need Insurance Travel Insurance to Travel During COIVD?
I mean, yes, but maybe we should rephrase the question? You should always have travel insurance regardless! You DEFINITELY should have it amongst the throes of an earth-stopping viral epidemic.
Specifically to get into countries, in many cases (but not all), yes: you will need travel insurance with COVID coverage. That, in of itself, is another dissertation's worth of research.
For this purpose, most US and Canadian citizens will be able to stick with our TBB-thumbs-up-guaranteed favourite provider—World Nomads Travel Insurance! They're stepping up to the plate on this one to bring you Yanks and politer Yanks some peace of mind in these chaotic times.
Getting an estimate from World Nomads is simple: just click the button or image below, fill out the necessary info, and you're on your way!

Other nationalities will have to dig deeper for COIVD-19 travel insurance, but there are options on the market. Alternatively, if you're not venturing to a country that requires COVID-19 coverage and would rather not fork out cash for insurance that won't protect you from coronavirus mishaps, then I point you in the direction of SafetyWing Insurance.
SafetyWing is a blessed provider—some of the cheapest travel insurance you'll find on the market with an easy monthly subscription service and no need to plan out a whole itinerary. They only cover you for health and medical expense (except corona-related incidents), but that's why their prices are low, and that might be exactly what you need right now.
Get Back Out There... But in Your Own Time
It's really not all spoilt milk and sad emojis; travel is possible in the new normal! It's going to be a slow warm-up, but 'slowly, slowly' really does feel like the mantra of 2020.
We've entered a phase for travel (perhaps, a growing pain). Sadly, for now, travel will lose an element of its authenticity. Between a severely restricted freedom-of-movement and a world where 1-metre-plus of physical distance has become the mandated expectation, integration into the lives of local communities and cultures will become a rarity.
That's why it's more important than ever to be respectful as you travel in the new frontier. Take care of yourself during these trying times, but stay aware and do your part to respect the safety of those around you and the sanctity of their home.
It may be a new and chaotic frontier, but can I turn your attention to another phase of history: the Black Death? (I know this is macabre, but bear with me for a sec.)
For what came after that period—the deadliest pandemic in human history? None other than the Renaissance, and that was pretty bangin'! Ask da Vinci: things got better.
So buckle in, amigos, because that's the list of countries opening their borders. It's a constantly shifting landscape; if you see any misinformation in here or have any updates on new countries opening their borders, let us know down below in the comments, please!
Other than that, book your flight or not, but do it with a smile! Stay safe, stay clean; wash your hands, and wash your best bits (which are all your bits). But, above all, just remember…
Spread love, not corona.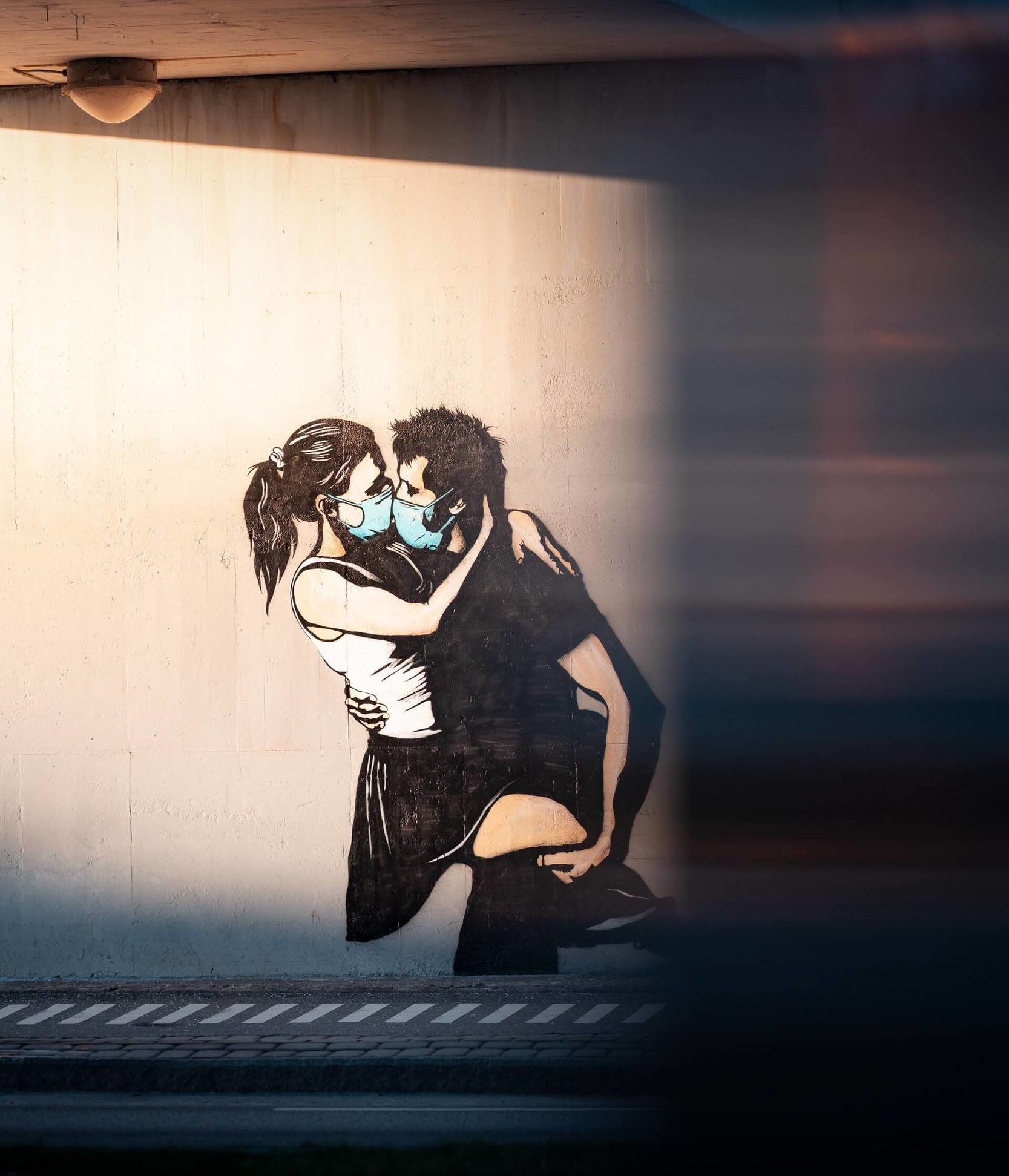 "Yay for transparency! Some of the links in this post are affiliate links. This means that if you book your accommodation, buy a book or sort your insurance, we'll earn a small commission at no extra cost to you. We only link to stuff we've actually used and never endorse crap. Your support helps keep the site going… and us employed… thank you!"
---
Need more inspiration?