Europe boasts some of the most widely visited countries on earth. France, Spain, Italy, Greece and even rainy little England are all dream destinations and each year, millions of travellers from all across the world flock to sample their cuisines, hike in their hills and of course take in the ancient cities.
But what about Germany? Yeah, we'll be honest, perhaps it doesn't have the weather of Spain, the classic heritage of Greece or the delicious food of Italy. And yet, in this post we are going to tell you exactly why Germany is one of the most under-rated travel destinations in all of Europe, and why you should consider Germany as your next travel destination.
Get Off The Beaten Path
We said in the intro that Germany is an under-rated and often overlooked travel destination. Whilst the country did host an impressive 38 million visitors in 2017, that figure that's less than a quarter of the number that France gets annually. Furthermore, a lot of those visitors tend to stick to Berlin (more on this), Munich and a few other areas.
Therefore, Germany is an awesome destination to get away from the hoards of tourists, get off the beaten path and have a real adventure. In many towns and places of interest, you will be one of only a handful of tourists.
It's Easy To Travel
Despite
Despite the rather narrow tourist trail, Germany is still one of the easiest countries in all of Europe to travel around or backpack.
This is partially because the country boasts an impressive and extensive public transport network. Buses and trains in Germany are fast, punctual (naturally) and quite affordable. Of course, the network thins out once you get into the mountain areas or smaller villages but overall, public transport in Germany is amongst the best in Europe and far better than its counterparts in Spain, Italy or the UK.
Another reason Germany is so easy to travel is because the people are just so helpful and courteous towards travellers. Also, about 60% of them speak English so if you get lost, you won't struggle to find somebody to point you in the right direction.
Disney and Fantasy Castles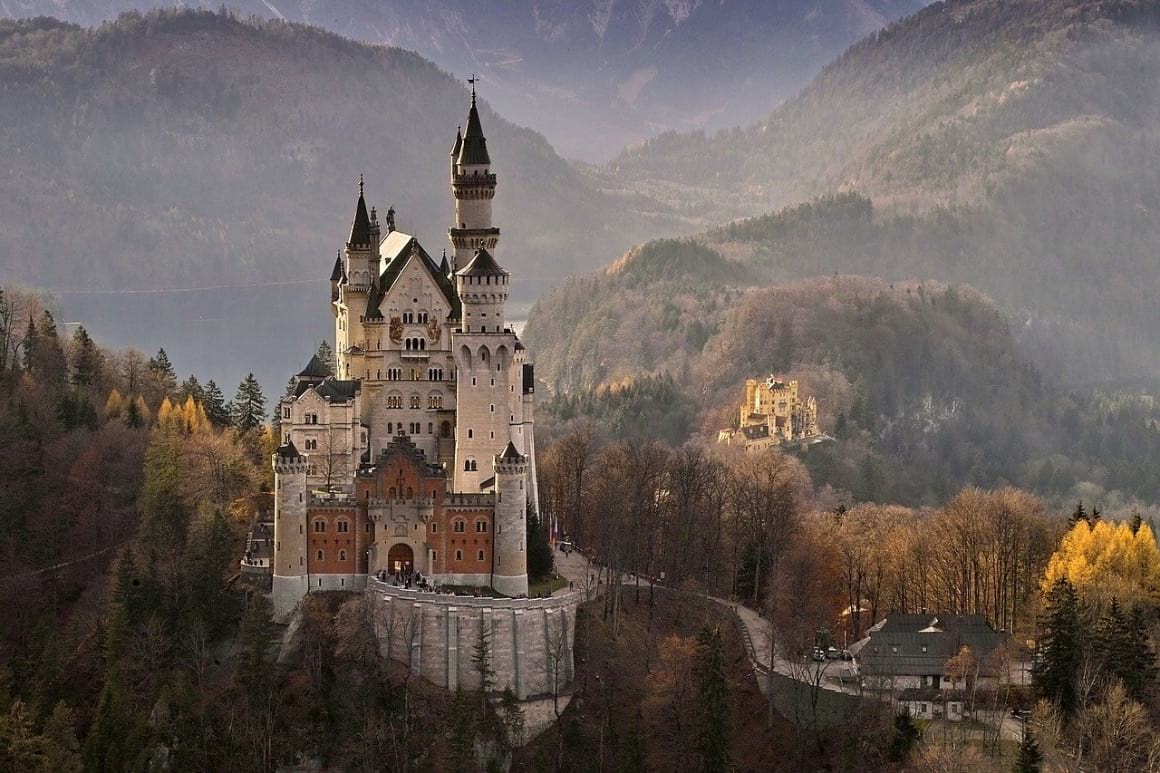 Throughout the mediaeval period and right up until German unification in 1871, Germany was actually a loose collection of often warring provinces at the heart of a perpetually warring continent!
Whilst this must have been thoroughly unpleasant at the time, it did leave an abundance of castles dotted around the German countryside many of which remain in excellent condition.
As well as the defensive castles, there are also plenty of pretty, decorative ones such as the world famous castle Neuschwanstein in Bavaria which became the inspiration for the Disney Castle. It will take your breath away and has to be seen to be believed.
As well as the old German castles, some of the mediaeval and baroque old cathedrals and town squares are impressively beautiful too.
Oktoberfest
There is a thriving beer and drinking culture in Germany and the nation produces some absolutely fine lagers and ales. Never is the Bavarian Bier-Keller culture better expressed though than during the annual Oktoberfest which is a 2-week festival of beer soaked merriment.
During the festival, towns and cities are transformed into huge open air beer halls with benches, tents and bars erected on pretty much every corner. The most popular spot to do Oktoberfest in Munich and the city does fill up and hotels sell out during the fiesta.
However, if you want a more authentic experience, then note that there are smaller Oktoberfests' and other beer festivals throughout Germany.
Berlin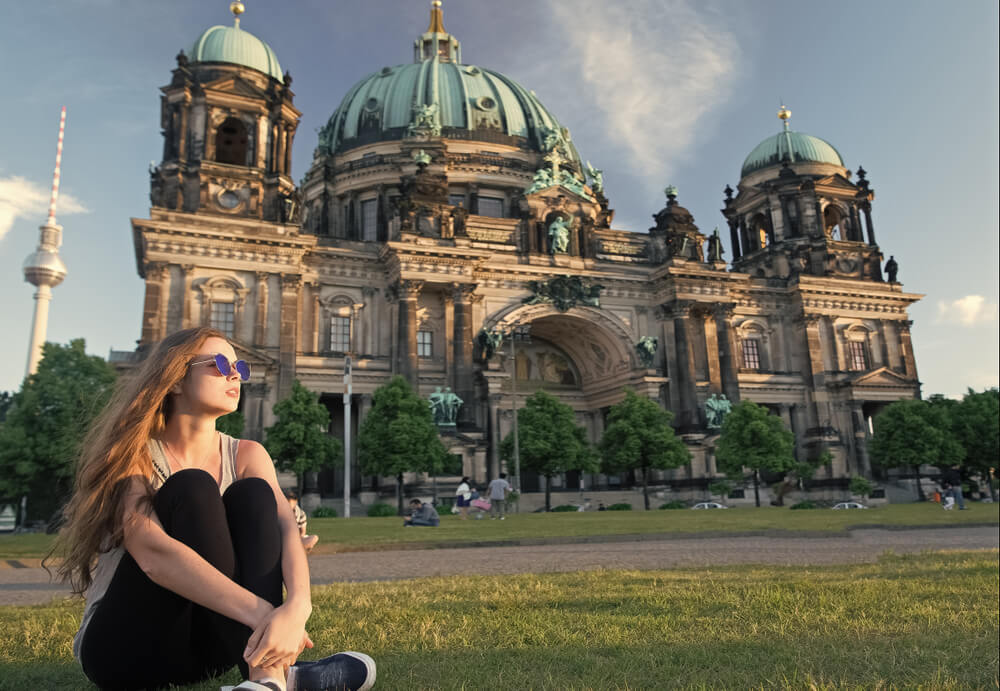 Germany's cultural and political capital, Berlin has well and truly established itself as one of the world's great cities. First up, the city is seriously cool and despite an aggressive wave of gentrification retains a truly bohemian edge. Ravers flock here for its thumping and unique techno scene and each night, the legendary Berghain nightclub turns away hundreds of unworthy hopefuls from all over the world.
As well as the music, Berlin has some great museums showcasing the city's art scene and its complex history.  If you are interested in the years of division (1963 – 89) you can tour the remnants of the Berlin Wall in a trabant car.
Oh, and the dining scene in Berlin is also truly diverse and cutting edge, mixing German favourites (currywurst, yum) with Turkish and Thai flavours with a very impressive vegan scene to boot too.
Need help deciding between Munich or Berlin? Check out our helpful guide.
Black Forest
Whilst Germany's cities, culture and people are all very worthy tourist attractions, its nature is nothing short of sublime. Germany offers thousands of square miles of untouched wilderness and if you want to get outside, it's a great country to do it in.
The Black Forest in the German South-west, is a forested mountain range, with a length of 160 kilometres (100 miles) and breadth of up to 50 km (30 mi) and an area of about 6,009 km2 (2,320 sq mi). It could take a lifetime to explore this breathtaking region but for those short on time, there are plenty of black forest organized tours or itineraries to follow that offer a taste of it.
If you like hiking, camping, mountain air or simply want to get a taste of rural Germany in ages gone by, this is the place to do it.
Be sure to check out Germany's National Parks for more hiking opportunities!
Its Cheaper Than You Think…
Germany uses the Euro and is the economic powerhouse engine at the heart of the EU. As such it cannot be considered a cheap or budget destination. But, a trip to Germany can work out a lot cheaper than many people would expect.
Firstly, there are low cost flights to Berlin, Munich and Hamburg from all over Europe and you can easily pick up a return flight from €50 – €100. Hostel dorms in Berlin start at €10, a pint of beer averages €3.70 and tickets for the train from Berlin to Munich can be bagged for €9.99.
Basically, a trip to Germany can easily work out 20% – 50% cheaper than an equivalent holiday to France, Italy or the UK.
Gute Reise!
So there we have it. I am sure you now agree that Germany has a LOT going for it and is a more than worthy contender for where to spend your next vacation or include in your next backpacking trip.