Australia! The biggest island in the world! Everything is big there… Including its mining industry. There is an extraordinary amount of underground resources and companies dig it out all over the place: coal? Iron ore? Oil and gas? They have it all. Mining is everywhere. And I kid you not, it is the best way to work and travel Australia, all you need is a ton of patience!
The story started around 170 years ago when a guy stumbled upon a chunk of gold in the state of Victoria… All of a sudden, people from all over the world flocked to this new Promised Land to get their share of the bounty, creating a real pioneer style gold rush. Arch desert condition, primitive tools and fierce rivalry were the rules and a fair few didn't make it alive. But others, the lucky ones, did get what they came for.
Somewhere else in the desert, aboriginal people saw white men digging deep holes in the middle of nowhere. These white men would bring up from underground pretty sparkling rocks called Opal. And more and more white men came… So much that the place was named after a local expression meaning 'white man in a hole'… Nowadays, Coober Pedy, the town underground, is still home to more than 150 different nationalities, seeking fortune in this desolate plain.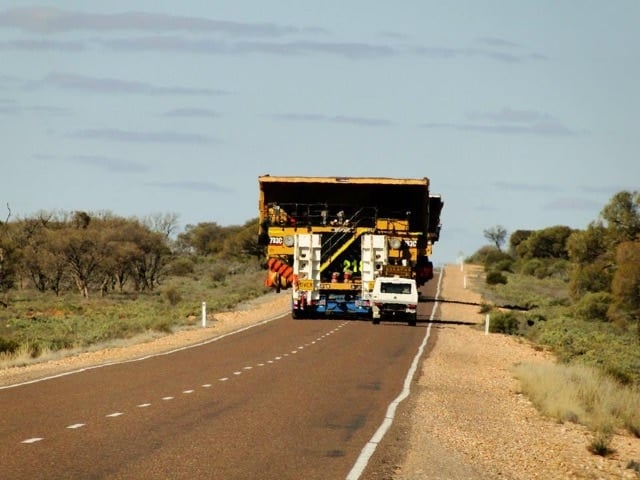 Since then, after many years of constant exploitation, the focus of the mining industry has shifted on raw materials. Government regulations are in place and machines bigger than houses are used to extract these treasures that fuel our world. However, in some places, there is still a pioneer spirit and for the adventurous man (or woman), still plenty of opportunities to seek quick fortune. Did you hear about the guy that found a 4 kilo gold nugget recently? I hear you gasp! Well, read on about how I managed to work and travel Australia…
For me and my wife, the mining adventure started when I met this American guy from Texas somewhere off the east coast of Australia. We talked a bit and quite soon he pulled out of his pocket a bunch of pretty rocks. They looked like bits of coloured glass to me but judging by the sparkles in his eyes when he exposed them on the table, I felt they were a lot more than that. He told me that there was a place a few hundreds of kilometres inland where I could easily find similar ones.
Then, he finally told me the name of these rocks: sapphire! One of the most precious minerals on earth! That was it! We packed our things, jumped on the ferry for the mainland and took the road leading to this Promised Land called, guess what, Sapphire… The biggest sapphire gem fields in the world!
We entered the town in the evening and, too tired to do anything else, we set up camp near the local swimming pool. Already, we could see that something unusual was going on around here. Not far from us was an endless queue of dusty looking men driving battered ute (4wd) and filling up large quantities of water in the tank at the public water point. Across the road, we could see rusty cranes and strange machines. There were old caravans and trailers parked on every plot, their owner looking suspiciously around. 'What was that all about?'
The next day we went to the local petrol station to get our 'fossicking permit', in other words, the right to shovel dirt for a month. Nine dollars and an application form later, we were on our way to 'blue gem mine' where we were told we could get equipment.
We drove up to a rickety house made of corrugated iron that was surrounded by a nasty looking barb wire and parked in front. Hesitating a bit, I walked up to the entrance and when I was about to push the gate, a huge dog came out barking like a devil! It's a miracle I managed to keep my undies dry… I started to wonder whether I was at the right place when the door from the house opened slowly. At that point I was expecting an angry miner pointing a rifle at me and I was ready to run away screaming like a girl, but the man that came out was very polite and kindly rented me a shovel and a double sieve, telling me that's all I need to work and travel Australia and potentially make a fortune!! Was that so simple?
It turned out he was right! Well, I actually didn't get rich… But I found loads of stones! He explained that sapphires are heavy and therefore tend to accumulate in certain places along the river that passes thru the gem fields. "Go check out in the river bends and you'll find them" he said.
Feeling like a real fortune-hunter I went down in the river and started digging next to another guy. I was filling up the upper part of the sieve with gravel and when it was full, I would twist and shake the whole thing at the surface of the water to clean and sort the stones. Then, I would bring the clean stones on the river bank and flip the sieve on a piece of fabric to make something that looked like a stone pie and see if I had any sapphires. In theory, they should have been in the center but I couldn't see any.
But I could clearly see the grin on my neighbour's face. Every time he was flipping a stone pie on the ground he would pull little stones out of it. A few meter away from me! How frustrating! I started to feel the miner's jalousie, you know, like in the old movies. I wanted to dig in his spot! How come he was finding them and not me?!
After a couple of hours of useless effort, I was about to give up and sat down, turning my back to him- almost giving up my dream to work and travel Australia. When I turned around, he was there right behind me. And he talked:
_ "I'm observing you for a while mate, have you found any?"
_ "Nope. Not a single one." I said.
_ "That's because you're doing it wrong. Let me show you."
He then proceeded to explain and show the right way to do it. I scrupulously followed his advice and… Miracle! I pulled a small one out of the pie! What a feeling! From zero to hero!
From that point on I kept digging, and digging, and digging. In fact, for four weeks I stayed in the river, pulling out little stones after little stones. I guess I had caught the gemstone fever. Like all these men and women living here, despite the soaring temperatures and the very hard work, I kept shovelling until my spot ran out of sapphires. I slowly understood what it was all about. And it was all about pretty stones.
I would say to locals:
_" G'day mate! How are you?" They would answer:
_"Very good today…"
That didn't mean they were in good health or feeling happy, that meant that they found lots of sapphires today. It was in all conversations. They taught me that the quality of a good stone depends on its colour, its size and its purity. They showed me their most valuable findings but most of all they showed me their passion and shared it with all their hearts. They couldn't keep it for themselves despite the traditional miner's rivalry that was the norm in this town before. Many had staked a claim and were spending their days digging up to 15 m underground to find the biggest gems. Other were roaming the bush in search the right spot, karting hundreds of litter of water in the desert to wash the soil that they painfully dug out. They all share the same dream: finding the big one that would make them filthy rich. But I've been told that even the one who got lucky still didn't move away from the gem fields. Something powerful would keep them there for a long time still and for a little while, I got to experience what it is… The arch beauty of this land and the magnificent sparkle of the gems…
Work and Travel Australia – Info you need
Getting there
You are sure to catch some serious gemstone fever when you visit the towns of Rubyvale, Sapphire, Anakie and Willows Gemfields in the Central Queensland Sapphire Gemfields. With only a 45 minute drive west of Emerald (three hours west of Rockhampton) on the Capricorn Highway, the Central Queensland Sapphire Gemfields represents over 900 square kilometres of prime gem fossicking opportunity! You could also try Anakie and Rubyvale but the Sapphire Gemsfield was definitely my favourite. I would totally recommend this to anyone planning to work and travel Australia.
Budget tips for broke backpackers planning to work and travel Australia
Camp: With plenty of gorgeous natural places to camp, Sapphire town is an excellent place to take a tent. So if you're up for some camping or vanning it out, this is your best bet! And this way you could save a ton of money and work and travel Australia for longer! You can camp in town next to the swimming pool on the rest area or you can go in the bush if you have a vehicle. Provisions, fuel and other tourist facilities are available here.
Cook your own food: You can carry a portable stove and cook your own meals- healthy and cheap!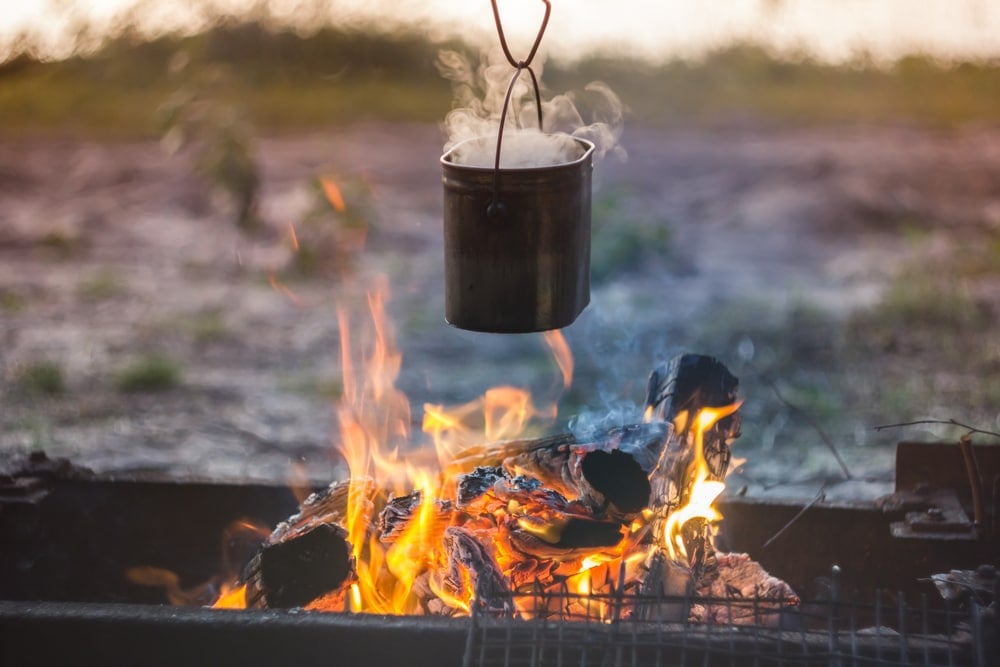 Backpacker Checklist
A gear checklist I swear by! Make sure you check this out before venturing out for a mining adventure…
Books to Read
Mining and Indigenous Lifeworlds in Australia and Papua New Guinea – Know more about the long drawn and rich mining history of Australia.
The Backpacker Bible – Learn how to ditch your desk and travel the world on just $10 a day whilst building an online income.
Gold Prospecting in Western Australia – A great insight into the Gold fever that hit Australia in the 1800s.
A Lady's Visit to the Gold Diggings of Australia – A great narrative of a woman's experience of gold mining in Australia in the 1850's.
The Mining Valuation Handbook – For someone looking for a more serious venture – this handbook provides mining information for the financial industry and financial information for the mining industry.
Lonely Planet Australia Travel Guide – It's always worth having a Lonely Planet packed away, plenty of useful info on bus routes and where to go.
Work and travel Australia – Get insured first!
Traveling without insurance would be risky so do consider getting good backpacker insurance sorted before you head off on an adventure.
I have been using World Nomads for some time now and made a few claims over the years. They're easy to use, professional and relatively affordable. They may also let you buy or extend a policy once you've started your trip and are already abroad which is super handy.
If there's one insurance company I trust, it's World Nomads. To find out why I use World Nomads, check out my World Nomads Insurance review.

Even if you don't get insurance with World Nomads, Please do get some sort of insurance from somewhere, there are lots of decent options online.
There are plenty of places there where you can buy a bucket of soil that come from the mine and look through it comfortably but if you want my advice, check when is the wet the season, wait for after the floods and go there. Get a shovel and a sieve and you will experience a unique adventure that can't be found anywhere else. Also, remember to stay fit before you start this. Here are a few tips on how to stay fit on your travels. So go on get ready for your mining adventures – work and travel Australia like a boss!!
Support the site and learn how to travel the world on $10 a day!
---
Find out how YOU can support the site.
We work hard to put out the best backpacker resources on the web for free! It's all about helping out our tribe of awesome backpacker readers (that's you!). Please visit the link to find out how you can help keep the site going 🙂
For the sake of transparency, some of the links in our content are affiliate links. This means that if you book your accommodation, buy a piece of gear, or sort your insurance through our link, we earn a small commission at no extra cost to you. We only link to stuff that members of the Broke Backpacker team has actually used and never endorse products or services that are not up to scratch. Thanks for your support!