Do you want to travel the world for free, possibly indefinitely? Fed up of feeling limited by your financial situation? Or do you want to experience the country differently than most backpackers? Well, guess what, it's possible with Worldpackers, one of the best work exchange sites (also known as work travel or voluntourism).
Picture yourself helping run a Safari Hostel in India, tutoring children in Kenya, or making videos for a hostel in the Hawaiian mountains, knowing that most of your major travel costs are covered. You will not only save whilst travelling but also learn new skills, meet like-minded people and give back to the local communities. Sounds too good to be true? Well, hold on tight because there's more to it, and we're here to hook you up.
Worldpackers promo code
Rumours say that there currently is a $10 reduction on a one-year subscription with Worldpackers. Guess what, they are not just rumours! Join Worldpackers today – your annual subscription will go down from $49 to just $29 and you will unlock a myriad of unforgettable travel opportunities for a whole year. This makes Worldpackers the cheapest online work exchange site out there.
PLUS, for April 2021, WorldPackers has offered Broke Backpacker readers an extra 3 months on their membership! This is extra good news right when travel is coming back.
All you need to do is use this Worldpackers promo code below or manually type the code – BROKEBACKPACKER – to claim your discount.
On top of this, you can cancel your membership and get a full refund within 7 days if you have not yet made use of the service.
Who is Worldpackers?
Worldpackers is a Brazilian work exchange online company based in Sao Paulo and set up by two friends, Riq Lima and Eric Faria. The two travellers created a community based on collaboration to make travel more accessible to those seeking a profound cultural experience. They launched Worldpackers in 2013, and connected travellers looking to exchange their skills and time for accommodation with hosts from all around the world.
Today, the Worldpackers community consist of 1.2 million travellers between the age of 18 and 35, wanting to collaborate with local projects and communities and seeking a unique travel experience. In other words, Worldpackers acts as the middle-man between travellers and volunteer programs. 
For a detailed Worldpackers review, head to our complete Worldpackers Review 2019 guide.
Otherwise, for a short Worldpackers review summary and to know why you should sign up today, read on.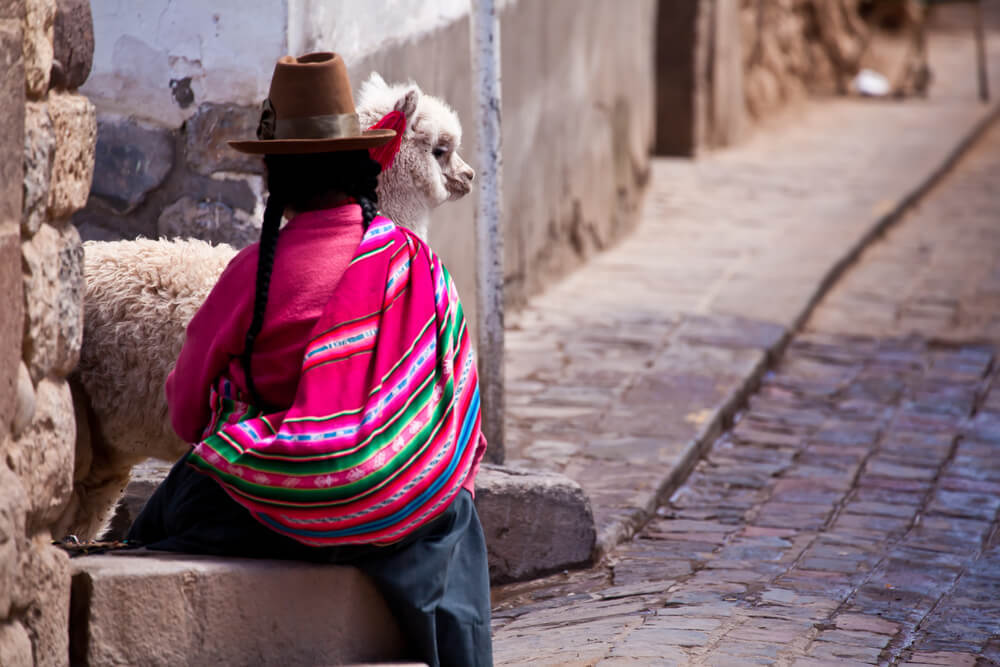 Who can use Worldpackers?
Worldpackers is ideal for anyone who travels on a budget, wants to work in exchange for housing, expand their skill set, or take a break and slow down during their travels. It's an amazing way for anyone to volunteer, experience local communities while travelling, empower the native population, and discover a new culture or region. This new trend is commonly referred to as responsible tourism, an awesome alternative to leisure travel and basic (sometimes irresponsible) tourism.
Regardless of your reason, what you will get out of the Worldpackers experience is a connection with local communities, a free place to stay in the long term and new skills you can then add to your resume.
There are three types of plans you can sign up for: solo travellers, couples, or friends plans. The $10 Worldpackers promo code applies to them all. If you opt for the couples and friends plans, your membership will go down from $59 to $39.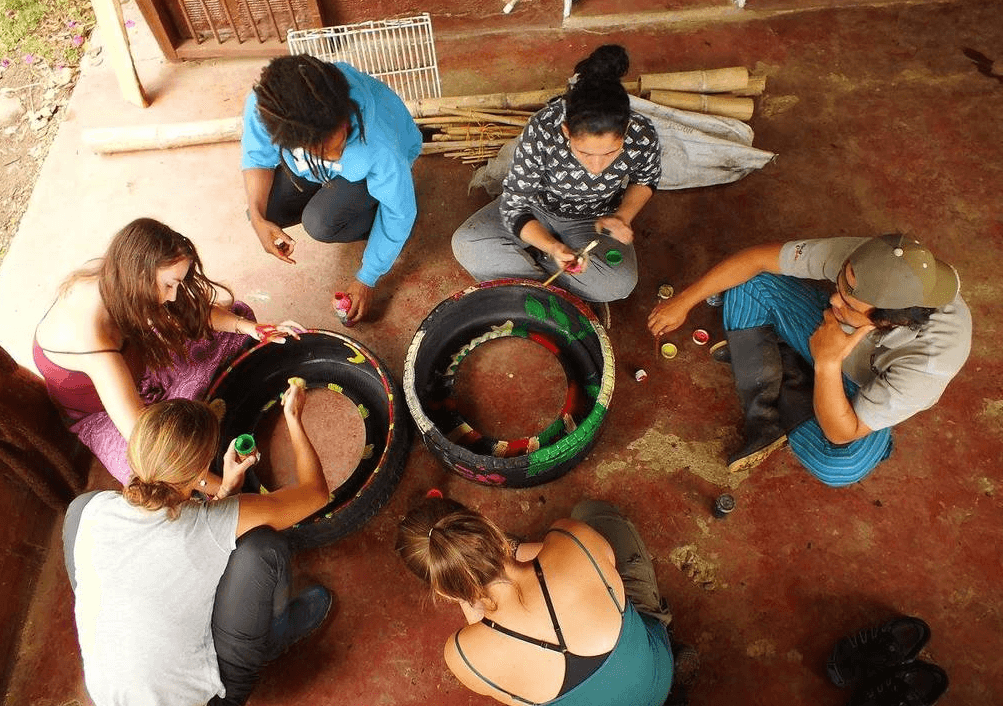 What is included in my Worldpackers Annual Plan?
Once you've paid for the one-year fee with Worldpackers, you will be able to: 
Apply to unlimited projects and message your hosts.
Receive 24/7 support from the Worldpackers customer service, 
Be covered by Worldpackers insurance (more on this here).
Access all information on projects you may want to apply for.
You will get to enjoy those perks for a whole year before your annual plan expires. After that, your annual plan won't auto-renew on you by surprise. It's up to you to renew your Worldpackers annual plan and continue to explore the world!
Benefits of using Worldpackers
There are countless benefits to becoming a Worldpackers member. The top benefits are that you will:
Save money. With Worldpackers, you'll get free accommodation in exchange for work and most likely additional services (this depends on the hosts, though). A great example of this is hostel volunteering. Volunteering in a hostel will cut down the costs of travel, the main ones being accommodation and food, and you will get to travel longer! 
Access to social impact projects. You will make a difference in the lives of others around the world by helping NGOs, farms, ecovillages, and permaculture. Your travels will be super rewarding and soul-filling, and you will leave this experience knowing that you made the world, or someone's world, a better place.
Connect with locals and a large community of travellers. Because most of the work opportunities on Worldpackers offer a minimum stay of three weeks, you will end up staying long enough to connect with the local community and other awesome and like-minded volunteers. 
Learn new skills. Volunteering through Worldpackers is a great way to learn new skills or to further develop some you may already have. This can include everything from teaching languages to cooking or digital marketing. Make sure that you include and leverage your international work experience on your resume when you get back home to show employers that you are adaptable, confident, and open-minded.
Is Using Worldpackers Safe?
Both the hosts and the volunteers are very safe with Worldpackers. Hosts are vetted by the Worldpackers team before they are able to book their first guests to make sure that the exchange is safe and suitable. 
Volunteers are carefully selected by hosts who have access to their profiles, endorsements, recommendations, and can schedule an interview with them before making a decision. On the other hand, hosts go through an approval process that has a series of criteria. They are only approved if the Worldpackers' team consider that they are excellent hosts. Worldpackers maintains credibility and quality for travellers and hosts alike.
Also, if you're a solo female traveller, rest easy. Over 60% of Worldpackers' members are women. So you can safely rely on the platform's network of 5,000+ verified host.
How to Use Worldpackers?
To become an expert at applying for work exchange on Worldpackers, follow the steps below:
Keep your options open. Don't just stick to one city or country. Tourism is seasonal, and some places may not have volunteering opportunities depending on the time of the year. We'd recommend applying to at least eight hosts to maximize your chances of being accepted.
Apply as a solo traveller. Most hosts prefer to accept one volunteer at a time. However, if you really want to travel with your friend or partner, look for farms and NGOs, etc.
Apply in advance. Apply in advance. Two to eight weeks in advance at least is ideal for both you and your host to reach an agreement and sort out the details. For some popular hosts, you may want to start applying a season before.
Make sure your profile is complete. Worldpackers is all about trust. Hosts trust you and accept you in their home so help them help you by fully completing your online profile. 
Send a personalized message showing your personality. Hosts receive a lot of messages from guests on a daily basis. You really want to stand out! Be transparent about who you are, how you can help your hosts and how long you can stay around for. 
What are the Types of Worldpackers Projects Offered?
You can choose from three types of projects with the Worldpackers program. In exchange for your service, they all offer accommodation and other perks. Here are some examples of Worldpackers projects:
The work exchange programenables you to trade skills for basic commodities all around the world. For example, you could help promote a new cafe and bar through an online presence in Ecuador.
The social impact program offers for guests to participate in an exchange with the local community such as NGOs, a school or a social project to develop the social economy. You can for example help on a training project for children with autism in Vietnam.
The eco-program project takes you to Ecovillages or farms where you will learn about sustainability and develop skills such as gardening in a farm in Colombia or train endangered ponies in Greece.
Final Thoughts on Worldpackers
There you have it, folks. Worldpackers is definitely an excellent platform to work when travelling. The website is very user-friendly, it offers a wide range of opportunities around the world, and the team is here to help you if needed. 
What are you waiting for? Claim your $10 Worldpackers promo code now, join the responsible tourism crew and go explore and change the world!
Use the Worldpackers promo code BROKEBACKPACKER to get a $10 discount on your yearly membership! We have it for a reason and want all of you to benefit from it as well 🙂
---
Thanks for reading – that was fun! 😀
We bring you epic FREE content!
Find out how YOU can help support us.
We're a big site with a big team and this job isn't always easy. But we do it because we love it – we love providing epic and free content. We love the knowledge that our content keeps you adventuring. We don't ask for money, but if you'd like to find out how you can help the site in more organic ways, click the button below.
Thank you for your support 🙂
---
Bye for now, but not forever!
If you want MORE top-tier Broke Backpacker content like this, then sign up for our weekly newsletter below to get the latest and greatest!
And for transparency's sake, please know that some of the links in our content are affiliate links. That means that if you book your accommodation, buy your gear, or sort your insurance through our link, we earn a small commission (at no extra cost to you). That said, we only link to the gear we trust and never recommend services we don't believe are up to scratch. Again, thank you!