How I met my best friend on the backpacker equivalent of Tinder, took a leap of faith and hoped she wasn't a male serial killer from 'The Land of the Free'.
Aged 19, I was looking for an adventure. I had essentially been halfway around the world and back but as a tourist and not a backpacker. We all know the saying; tourists don't know where they've been and travellers don't know where they're going. I would say that, for me, this was definitely the case.
My main problem was that I had watched 'Taken' and was not yet ready to venture to far off into distant lands on my lonesome. With all my friends being broke – on account of spending all their cash on dressing up and beer at university – it was hard to find anyone to go with at all. Everybody thought it was a great idea, jumping at the chance to travel the world but when it came down to booking the flights; people bailed. Frustrated and determined to hit the road (but not by myself!) I took to the inter-webs and the sometimes confusing land of 'Travel Buddy' forums.
Essentially, Travel buddy forums are well meaning yet disorganised little websites that are usually badly maintained. Often, when searching for a potential partner in crime, you will be matched with someone who hasn't been active for years. These sites can be frustrating but are definitely one of the best places to find likeminded travellers. So, how does it work exactly?
You upload a swanky picture of yourself, fill in your bio, list where you want to go, cross your fingers (and possibly your toes) and hope for the best. If any of you have done online dating, it's basically the same thing. I used Trav Buddies and Travel Buddy. The latter has a mobile app which is handy but I actually met Nicole (my eventual backpacking companion) on the former.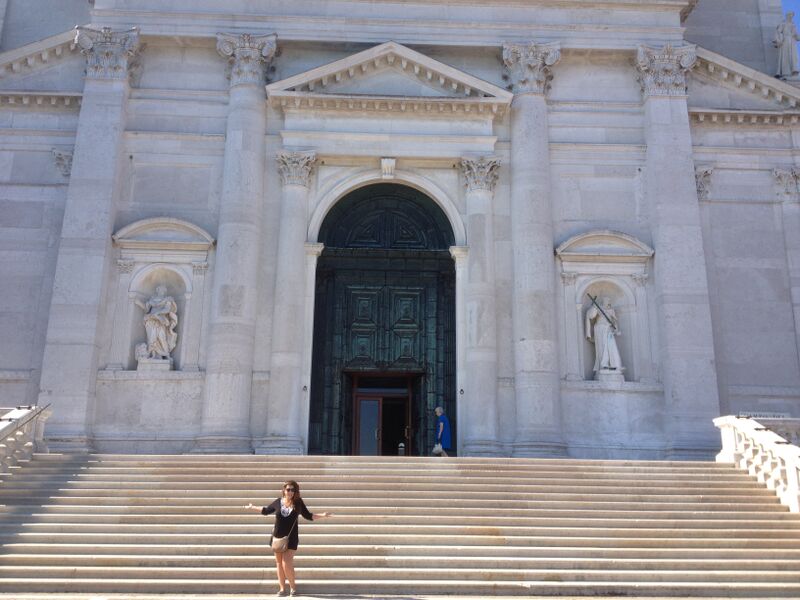 You then search for people within an age group similar to yourself who have specified the same countries as you and send them a message. Never just send one message to the first person you meet. I had to message a good 50+ people to find Nicole. Some were psychos, a few were just incompatible, one girl lost her nerve but mainly people just didn't message back or had already been away.
We chatted for a week or so before agreeing on a destination – it was a toss up between a US road trip or interrailing Europe. We skyped a few times and her parents popped up on screen to ensure I was not a man convincing their daughter to run away with him. They obviously were happy with the fact that I really was a vaguely presentable yet slightly clueless English lass and that their daughter could probably beat me up if necessary. With flights booked and a vague plan in place, we were ready to begin! Nicole landed in London just three weeks later and we hopped on a cheap bus to get out of the UK.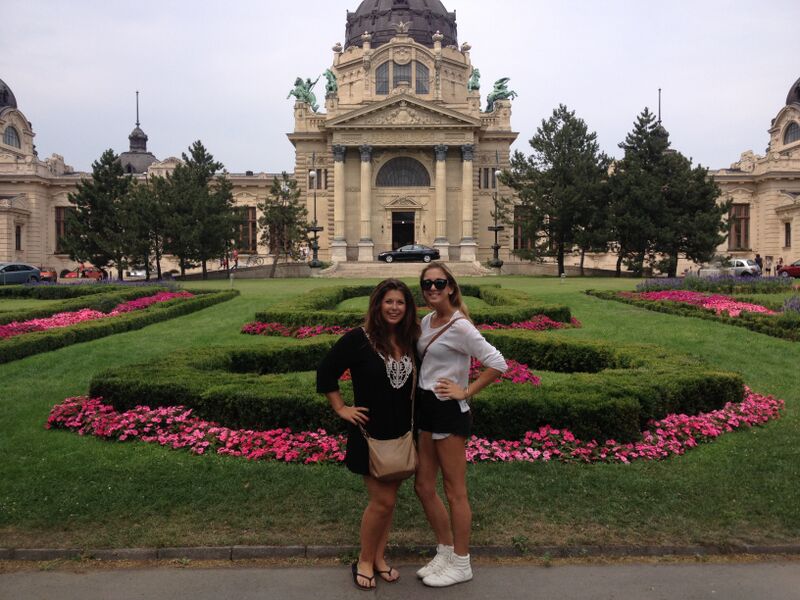 We'll save the travel tales for another time (some are rather cracking), but know that if you invest a little time and go in with a little bit of faith it's not that hard to find someone to hit the road with you. Two years on I know that I have a friend for life, someone who will never let me down.
If your planning on finding a travel buddy online, you need to stay safe. Here's my scrambled thoughts on how to find a reliable buddy who will always have your back and how to make sure you dont end up landing a creep.
How to stay safe online
After talking for a couple days get a name and then check them out on Facebook. You can then do a healthy bit of stalking and check that they are indeed a real person.
Don't give out your major personal details (address, mobile number etc) until you've had a good chat with them. You do not want 'Marryanne from Hawaii' showing up at your door as Karl from Ipswich. All they need to know is your name, where you're from and where you want to go at first.
Always meet in a mutual location in daylight like a coffee shop, a train station, an airport etc. and make sure a friend or family member knows where you are. If they turn out to be weird you can always have them come and pick you up.
If they live near you, try and meet up a couple times before you travel. Unfortunately, you can't always find someone nearby (especially if you live in Somerset, England where everyone is waiting to inherit their parent's farm – what more is there to life than these rolling hills, cows and cider?!) You just have to hope so try to chat a few times a week before going to make sure you're both on the same page about general destinations and budgets. Nothing more awkward then you planning on budget hostel and street food and they're thinking the Ritz with a daily bout of champagne and afternoon tea.
It's hard; but for the first week or so try to make sure friends and family know where you are. Takes the fun slightly out of it but then they at least know which country to head to if you send out an SOS smoke signal.
You can always come home or find someone else. If the person you're with just isn't the ketchup to your fries and your more like chalk and cheese, you can always come home or go it alone. Hostels are the best place to meet people so you'll never truly be flying solo, you're true buddy could be in bed 8 below the people who have been going at it for hours and is sharing your pain. I've gone alone a couple times now and have met friends for life, experiencing moments of awe, fear, laughter and adventure with them in the most unexpected places.
Keep an eye out for….
Spam messages – you are going to get a lot of these from random companies trying to get your details so they can send you spam.
The 'Creeps' – there will ALWAYS be those men (or ladies!) who will try and convince you they are lovely and to meet them for a romantic road trip for two. They will sound perfect and be that dream guy who'll protect you from all the real psychos out there. If it's too good to be true –IT IS! (cliché I know…)
People saying they'll do whatever you want to – some are just looking for an adventure and don't care where they go as long as it's not solo. However, just be a little wary of it as you'll never know they're intentions until you get to know them better by chatting a little and a Skype date.
First contact – Try to use Skype rather than Facetime or Google hangouts. While they all do the same thing, on Skype they don't need your email address or phone number for you to chat – just a username…
Finally, trust your gut. I know sometimes you wonder if it's just nerves holding you back but you really just need to just take a moment to go over what they've said. If you've followed the steps above and there is still something not quite right about them then just find someone else. It may take a few weeks (or months) but you will find those eggs to your bacon!
Happy Travelling Gang <3
About Millie: Leaving school I had no intention to go anywhere other than 5* resorts, drink fantastically delicious champagne and be the epitome of class in all aspects of life. Three years on, aged twenty one, I am very different to the person I used to be. I've thrown away the heels and donned the hiking boots. Sure, I still frequent the champagne bar (when it's free!) but I'm less concerned about how I look and more concerned about how I feel. For all the girls out there who always say 'I can't' – You can. The only person stopping you from achieving your dreams is yourself. I have skydived, surfed, trekked, swum with massive god-damn crocodiles, kissed a komodo dragon, been shot at, shot someone, tackled tumbling falls and raging rivers, camel raced and sipped cocktails in over a dozen countries. When it comes to stepping out of your comfort zone; I know my stuff. Trust me, trust yourself, hit the road, it will change your life.
---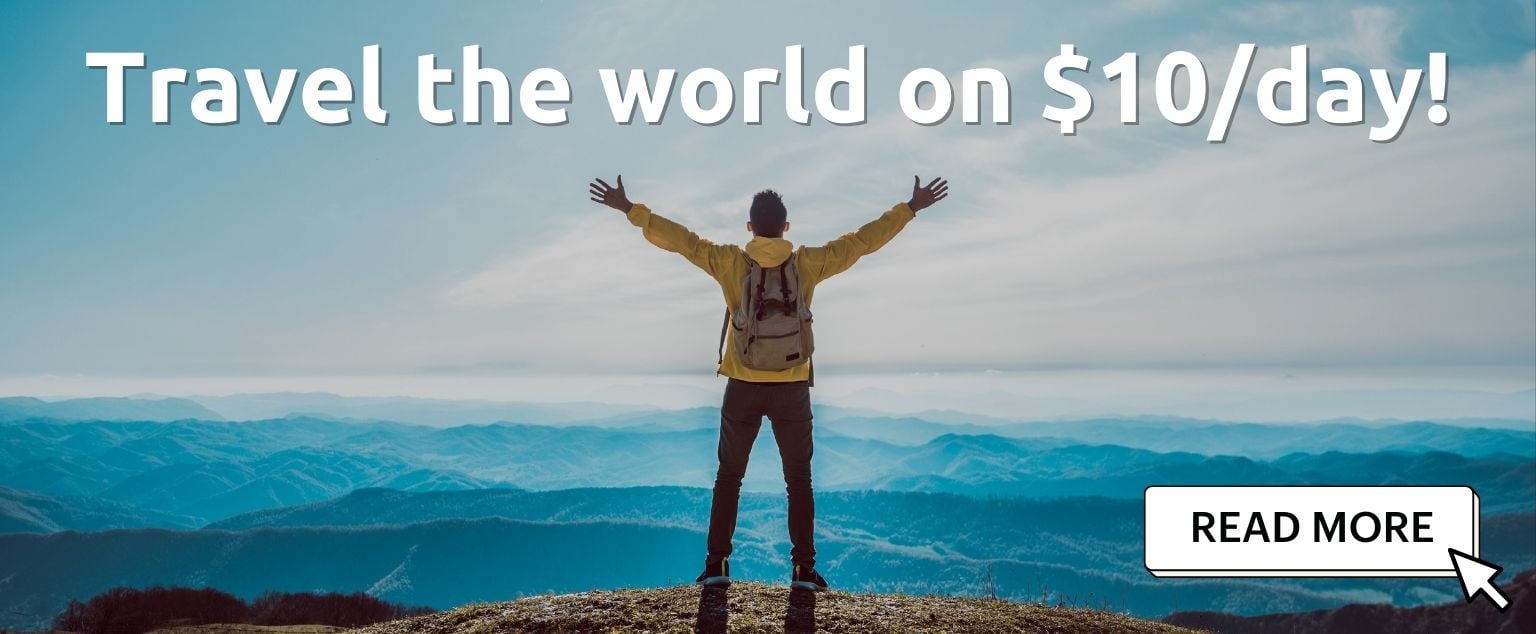 And for transparency's sake, please know that some of the links in our content are affiliate links. That means that if you book your accommodation, buy your gear, or sort your insurance through our link, we earn a small commission (at no extra cost to you). That said, we only link to the gear we trust and never recommend services we don't believe are up to scratch. Again, thank you!