Our beautiful world is fascinating, and nothing can replace experiencing it first-hand. Deciding to travel is one of the best decisions you can make.
But not purchasing travel insurance, can sometimes prove to be amongst the worst decisions you can make and become a massive regret.
No one is immune from unfortunate accidents when traveling the world… hell, in life itself. From flight cancellations, stolen electronics, and family emergencies to hiking accidents, sudden severe illness, and civil unrest— life happens. and when it does, having the best travel insurance for your need is going to make life a lot easier.
So how do you find the right travel insurance for you? With so many options out there, where do you even start?
Choosing the best travel insurance for yourself is a matter of individual need. Each policy is different and will be more or less catered to different travelers. This in-depth review highlights some travel insurance companies we have personally used and helps you make an informed choice regarding what type of insurance you need to cover your specific adventure.
Below we break down the top travel insurance policies, what they cover, how much they cost, and everything else you need to know to be prepared for your next trip.
So let's swing to it!
Quick Answer: The Best Travel Insurance Companies
Best Travel Insurance: Company Breakdowns
Below I have organized each of the best travel insurance reviews by category, so finding the right company to suit your own needs is easy and straightforward. Each company will be broken down by these details:
General Overview of the travel insurance
What may the travel insurance cover?
What are the cons of travel insurance?
How much does the travel insurance cost?
No matter what kind of traveller you are, there is the ideal travel insurance in the list below. Let's get right to it!
#1 SafetyWing– Best Medical Insurance for Travelers
SafetyWing is a budget, easy-to-use and overall good travel insurance that is meant to be used primarily for medical expenses. With affordable rates, a very convenient payment system, and some notable perks, SafetyWing is a great choice for those who need flexible medical insurance while traveling.
SafetyWing uses a subscription-based payment system, wherein travelers pay for insurance on a monthly basis, as opposed to all at once in the beginning. This method of payment can be easier on a backpacker's wallet, especially when you consider that rates can be as low $37/month.
Of special note is the fact that SafetyWing may even offer you some medical coverage in your home country! This means you can visit home for the holidays, a breather, a family reunion, whatever, and may still receive medical support. This sort of provider coverage is unheard of in travel insurance and makes SafetyWing really stand out from the rest.
At the end of the day, SafetyWing is still a form of travel insurance, which means that it will only really kick-in during emergency situations. Regular check-ups are not covered by SafetyWing and, on another note, many extreme sports and activities are excluded from coverage as well. If you are looking for genuine health insurance, you should probably contact a popular (and more expensive) travel insurance company.
Ultimately, SafetyWing is an option for those who travel and want to have cheap medical insurance. It's a great option if you just want to have a simple holiday insurance. It may cover most medical emergencies, even if you should be in your home country, which will give you some extra peace of mind.
What may a SafetyWing Insurance Policy Cover?
Expenses incurred at common medical facilities e.g. hospitals, clinics, pharmacies, etc.
Most forms of medical rehabilitation including medications, physical therapy, and emergency room visits.
Evacuation (both political and medical), repatriation, and trip interruption.
Limited medical coverage in home country – 15 days out of 90 for Americans and 30 days out of 90 for everyone else.
Cons of SafetyWing Travel Insurance?
Limited travel insurance perks – you'll only get a little bit of coverage for things like baggage, disaster-relief, and travel delays.
No coverage for personal electronics e.g. computers, phones, cameras, etc.
Certain extreme activities like cave diving, American football, rugby, and snow-related sports. For a complete list, refer to page 20 of SafetyWing's policy packet.
How Much Does a SafetyWing Policy Cost?
SafetyWing can cost as little as $37 for 28 days! Compared to some private medical insurance policies, which can cost hundreds of dollars, SafetyWing is next to nothing! It definitely earned its spot as a cheap travel insurance.
SafetyWing's monthly premium varies depending on a set of factors, most notably the age of the applicant. You will also have higher premiums if you visit the USA (probably due to the shitty American healthcare system). Each quote is made on a case-by-case basis though, so we suggest that you go and make your own at the official SafetyWing website. We'd still consider SafetyWing to be one of the best holiday insurances as well as one of the cheapest.
In some cases, you will need to make a co-payment at treatment e.g. $50 when being admitted to Urgent Care. Be sure to consult the policy packet for more details on this.
Note that SafetyWing does not cover preexisting conditions, routine physicals/checkups, and cancer treatments. That being said, not many insurance companies will do this anyway.
#2 World Nomads – The Travel Insurance for Backpackers

We at The Broke Backpacker have been using World Nomads for the majority of our backpacking adventures.
We'll go ahead and save you some precious time and energy: World Nomads travel insurance is without a doubt a great travel insurance company. We use them for almost all of our adventures with the exception of countries they don't cover.
For many trips, World Nomads is a great choice as an insurance provider. It's a great holiday insurance, but can also put your mind at rest if you're planning on travelling longterm.
In the past, we've talked about different insurance companies for backpackers, and after analyzing a dozen different insurance companies (and testing out five of them), World Nomads remains our personal top choice.
World Nomads can cover over 140 countries including most major holiday and backpacker destinations, hence why we'd consider World Nomads as one of the best value travel insurances. They can offer different products to cater for various types of trip and most common issues are covered.
World Nomads is easy to purchase, provides a range of coverage, and is easy to customize based on where you plan to go backpacking and the activities you plan to participate in.
What May a World Nomads Insurance Policy Cover?
World Nomads keeps it pretty simple. There are two plans to choose from: the Standard Plan and the Explorer Plan. Depending on your country of residence, age, and travel destination(s), the prices will vary accordingly. Here is a breakdown of both plans individually:
The Standard Plan: Basic, straightforward travel insurance with enough coverage to make it absolutely worth considering. A typical cost for a two-week trip to Thailand, for example, is $78 or about $5.50/day. Note that quotes vary depending on a number of variables.
Generally speaking, World Nomad's standard plan may cover most activities the average backpacker is likely to get involved with. Aside from common activities, there are lots more far-flung activities covered by this policy, such as:
Covered activities:
Cave tubing and rafting
Glacier walking (up to 19,685 feet/6,000 meters)
Scuba diving and surfing
Motorbiking
Not covered activities:
Trekking above 6,000 meters and Abseiling
Hot air ballooning
Cavern Diving
Construction
For a complete list of what's covered under the Standard Plan, refer this list here.
Here are some other notable features of World Nomad's Standard Plan:
Your gear and backpack may be covered up to $1,000 dollars in the event of loss or theft.
Emergency and non-emergency evacuations may be covered up to $300,000 and $25,000 respectively.
The Explorer Plan: The Explorer plan is the slightly more expensive option that clearly gives you better coverage. In addition to all of the outdoor activities covered under the Standard Plan, the Explorer plan can offer more specific protection for dangerous outdoor sports, like: Bull riding, Rappelling, Cliff jumping, Deep Water Soloing, any sort of sport flying, Volunteer work, Martial arts.
The thing is, most insurances companies are so goddamned picky about what you were doing when you got injured that if your outdoor activity is on the wrong list, you simply won't be covered.
So if you plan on doing high-risk activities whilst on your backpacking adventure, definitely consult the World Nomads list of adventure sports and the associated coverage specific to each individual activity.
The Explorer Plan does come with more coverage and higher thresholds as well. For example, they may be able to offer coverage for:
Lost or stolen personal items are covered up to $3000 instead of $1000.
If you rent a car or you are driving in a foreign country, you may be covered up to $35,000.
Tooth issues got you down? Emergency dental treatment is covered up to $750.
You may get an extra $7,500 for trip interruption/cancellation and $1,000 for trip delays.
You may be covered for an extra $5,000 for death and dismemberment (appreciate that, guys).
Cons of World Nomads Travel Insurance?
Not even the top travel insurance company is perfect. Here are some of the aspects of World Nomads that we don't like:
Relatively low baggage and personal effects coverage: If you are traveling with camera gear, lots of fancy outdoor equipment, or other valuable items, then $1000 in coverage (Standard Plan) simply isn't enough.
If protecting a lot of expensive personal gear is a priority, World Nomads might not be the best option for you. $3000 in coverage (Explorer Plan) is good, but if you have a few nice camera lenses plus the camera, the value can be easily over $3000.
Some customers have complained about poor customer service: Whilst we have not personally had an experience with poor customer service, we think it would be a disservice to other backpackers to say that World Nomads has a 100% positive reputation in terms of customer service.
That said, it is also on you the backpacker to read all of the fine print and have a thorough understanding of the insurance policy you are purchasing.
If World Nomads clearly states that something isn't covered under a policy you purchased and you try to make an insurance claim on it, don't be surprised or angry when your claim is denied.
Read the entire policy and familiarize yourself with all of the exact details! This will save you from having major disappointments and realistic expectations of what World Nomads can do for you.
Travel with peace of mind. Travel WITH a security belt.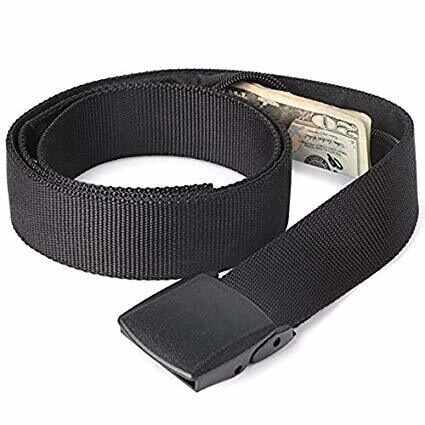 Custom-designed BY the Broke Backpacker FOR broke backpacking, the Active Roots Security Belt will keep your valuables safe no matter where you go.
It looks exactly like a normal belt except for a SECRET interior pocket perfectly designed to hide a wad of cash or a passport copy. Never get caught with your pants down again! (Unless you want to.)
Check on Amazon
How Much does World Nomads Travel Insurance Cost?
Good news! Each World Nomads insurance policy is customizable for each person. You can choose the exact dates and countries you want coverage for, and bam, you're insured! Easy.
Price is determined by your age, intended destination(s), length of trip, and what type of plan you go with.
We built an example price quote for a 25-year-old person taking a 2-week trip through France, Spain, and Italy. Here is the cost breakdown:
For the Standard Plan, you're looking at a cost of $6.75/day. The Explorer Plan costs around $10/day.
As you can see, World Nomads travel insurance isn't crazy expensive, and it may be able to cover your basic travel needs including medical emergencies, adventure sports, and trip delays. In our opinion, this makes it one of the best insurances for travelling.
For even more details regarding what makes World Nomads my top pick for the best travel insurance for backpackers, check out my super in-depth World Nomads travel insurance review.
#3 Alpha Travel Insurance – Best Travel Insurance for Long-Term Travelers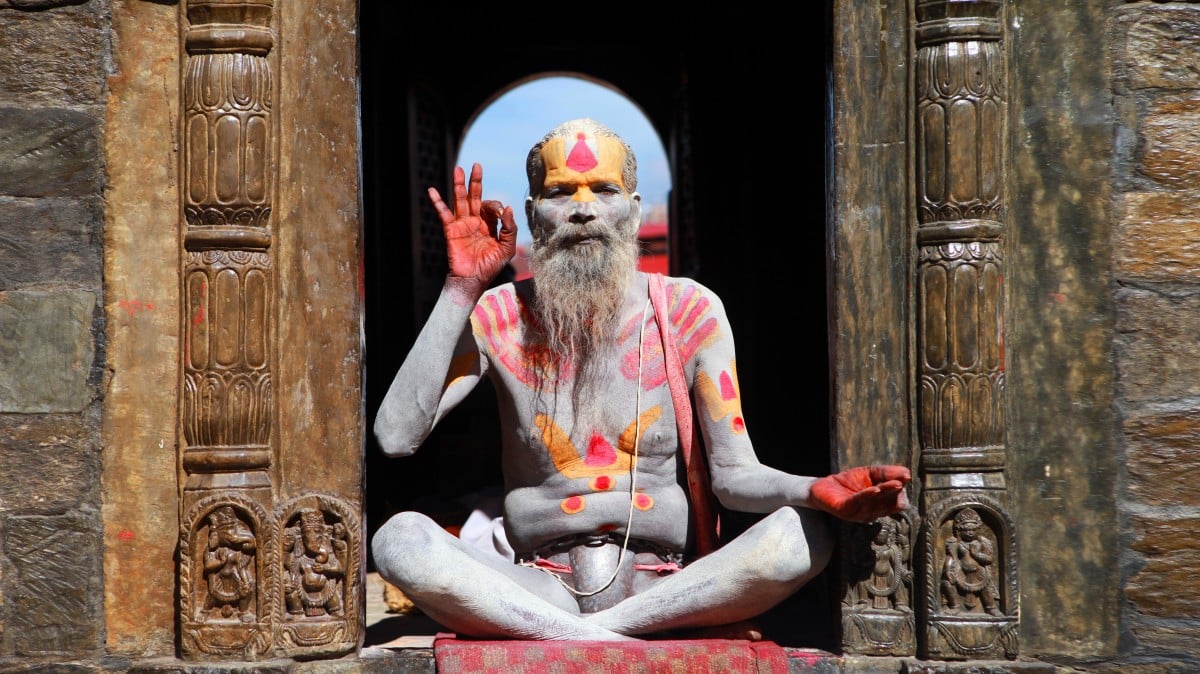 Another travel insurance company for backpackers and long-term travelers is Alpha Travel Insurance.
Alpha's insurance policies provide cover for trips up to 24 months, so you can travel for longer knowing that you are protected. Most providers only cover up to 12 months, so this means you can have double the time to explore the world in all its glory!
With Alpha, you can choose from these insurance policies: Single Trip, Multi-Trip, Long-Stay, or Winter Sports. Alpha provides excellent value for backpackers wanting to travel long-term, with policies starting at just ¢50 a day.
Like most things in life, you get what you pay for, so if you take the bare-bones policy, expect the associated coverage. Alpha Insurance can be a very cheap travel insurance, but you'll only get the bare minimum.
What may an Alpha Insurance Policy Cover?
Since Alpha has a plethora of policies (each of which is customizable), you have plenty of options.
Single Trip Policy – the obvious choice if you plan on taking just one trip this year.
Multi-Trip Policy – the way to go if you take multiple trips throughout the year (like what I do).
Long-Stay Policy – the best option for long-term travelers, digital nomads living abroad, and working holiday visa folks.
Winter Sports Policy – obviously, this is for you if you plan to ski or snowboard (or you will work seasonally on a mountain abroad).
All Alpha insurance policies offer a 14-day "cooling off" period after purchasing insurance. This means if you change your plans after purchasing a policy, you can get a full refund! It is a good idea to use this period to read the policy T & C's very carefully to make sure that it is right for you.
Also, all policies may be able to offer £10 million in emergency medical coverage!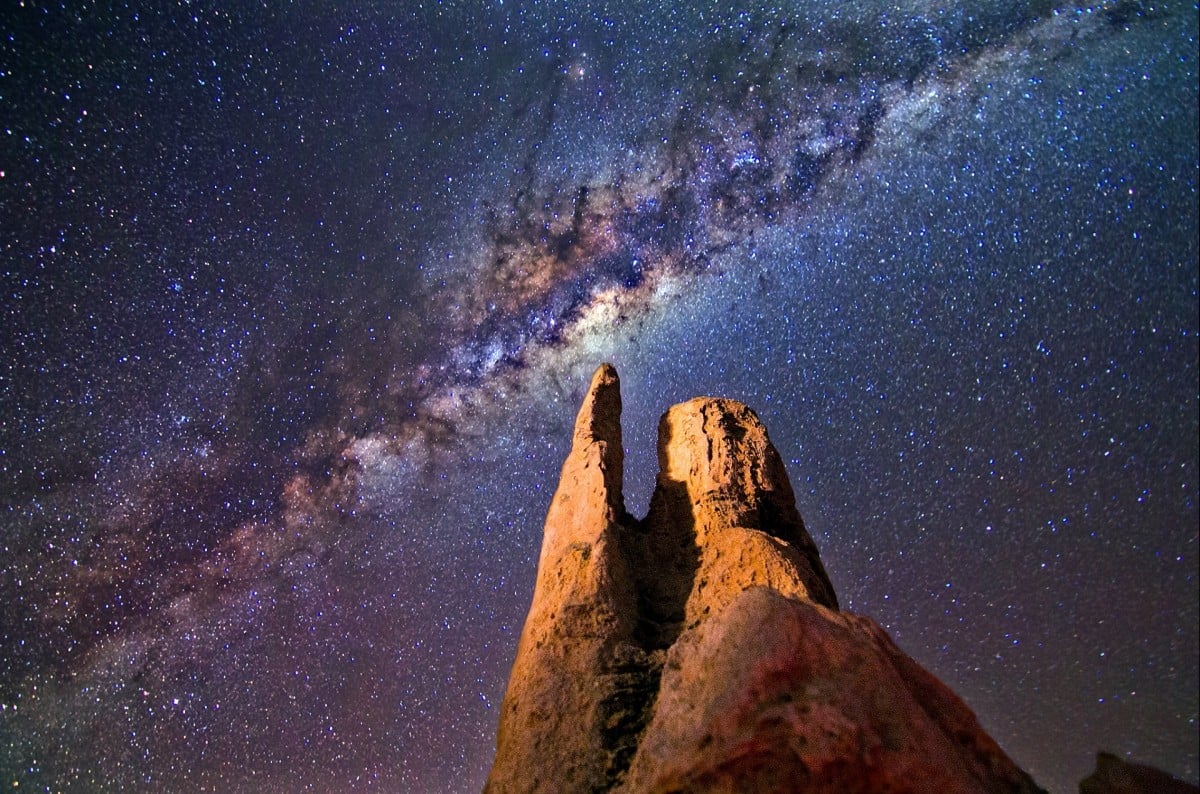 Alpha's Multi-Trip Policy
In terms of coverage, the Single Trip and Multi-Trip policies are largely the same. For all Alpha policies, you can choose to pay more initially for your insurance, which will translate into you paying less (or nothing) when the time comes to file a claim.
For example, rather than reduce cover to provide lower premiums, they calculate your premium based on the level of excess that you choose, which are:
£175 (Alpha 175)
£150 (Alpha 150)
£100 (Alpha 100)
£75 (Alpha 75)
£50 (Alpha 50)
£0 (Alpha Zero)
In essence, the more you pay up front, the less you'll pay in the event of a claim, and vice versa.
The main benefit of going with a Multi-Trip policy is that it may end up costing less money in the end if you are traveling multiple times in a year.
Here is a look at some of the coverage details offered by the Multi-Trip policy. For a complete list of coverage benefits, click here.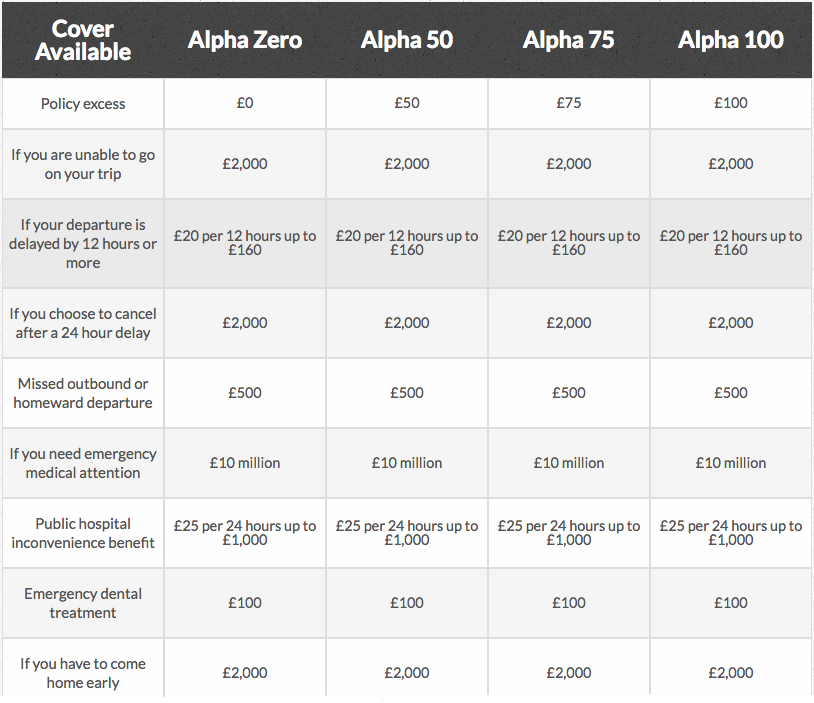 Cons of Alpha Travel Insurance?
Low dental coverage: At only £100 of coverage, dental protection is pathetic. You can basically only get teeth cleaning for £100 these days (in the West). If you have a serious emergency like needing to get a tooth pulled (which happened to my friend in Kathmandu), a root canal, or some sort of other dental surgery, £100 simply won't cut it.
Low electronics protection: Like dental coverage, electronics coverage is equally disappointing. Just about every backpacker I know travels with more than £200 worth of electronics on them. One positive thing to note is that you can buy a bit more protection (£1000) should you choose.
Must be a UK resident: This is a huge bummer for non-UK residents! Also, coverage is not offered for many countries on the backpacker trail.
How Much Does Alpha Travel Insurance Cost?
The main benefit for going with Alpha are the low costs and excellent medical coverage associated with their Long-Stay policy.
This example quote below is for a 12-month trip to Australia using a Long-Stay policy.
For 12 months of coverage, Alpha travel insurance is cheeeeeaaaap. You'd be hard-pressed to find another company offering this level of medical coverage at such a low price. For long-term travelers to certain destinations, Alpha travel insurance is truly a great find.
And, Broke Backpacker readers can get a 20% online discount using the promo code 'BACKPACK5'! Bonus!
Note that Travel Insurance Terms and Conditions vary from time to time and depending on the individual. Make sure you read the policy T & C's very carefully.
#4 World First – Best Cheap Travel Insurance
World First is provides excellent budget travel insurance for UK residents (and they only cover UK residents). Whether you are going on a short trip or a multi-month odyssey, World First offers a decent policy coverage starting at just a few bucks a day.
I appreciate how many different aspects of a trip they cover. Similar to World Nomads, World First offers coverage for a medical emergency, trip delay, lost or stolen cash and gear, legal advice, and dental treatment.
As is the case with budget travel insurance, the coverage benefits are somewhat limited (and I will cover that in the cons).
If you are looking to buy cheap travel insurance to buy yourself some travel protection, or you just need to appease your mother by obtaining insurance, buying World First travel insurance is a great choice.
Sometimes the best travel insurance for you, is the cheapest travel insurance.
What does a World First Travel Insurance Policy Cover?
Every policy offered by World First can be tailored to your own needs, budget, and intended activities. You can choose from three different trip protection levels: silver, gold, and platinum (very creative).
Platinum typically offers the best benefits and protection coverage. (One of my favorite platinum benefit details is the personal belongings protection coverage of £4000!) Silver, obviously, offers the least coverage.
Basic policy covering:
Trip cancellation
Accidental dismemberment
Stolen/lost passport
Natural disaster
Premium covering:
Activity-specific protection for extreme sports
Specific protection for your phone or tablet in the case of loss or theft.
Preexisting medical conditions
Travel layovers and weddings
One final benefit is the maximum excess charge (only £50). Your policy carries an excess, and this is the amount you have to contribute towards each claim. All excesses shown for this policy are payable by each insured-person, per section, and for each incident giving rise to a separate claim.
Basically, if you have to make a claim you will only have to pay up to £50 to do so – other companies charge much more in some cases.
Cons of World First Travel Insurance?
Poor dental coverage: Maybe few people have tooth issues often whilst traveling because the lack of sufficient dental coverage seems to be a theme across the board (with World Nomads probably being the best). Even the platinum coverage option only allows for £200 in coverage.
The reimbursement in case of death is minimal: Now, nobody plans on dying on any given adventure, but it does happen and it is nice to know that in the very unlikely event of your death, there will be some money coming to your family. The silver policy option pays £5000 in case of death, which to me, seems absurdly low.
Only available for UK residents: Damn you! I am sorry to report that if you are not a resident of the UK, World First is unavailable for you.
How Much Does A World First Insurance Policy Cost?
The example below is for a 2-month trip to the USA for someone 25 years of age.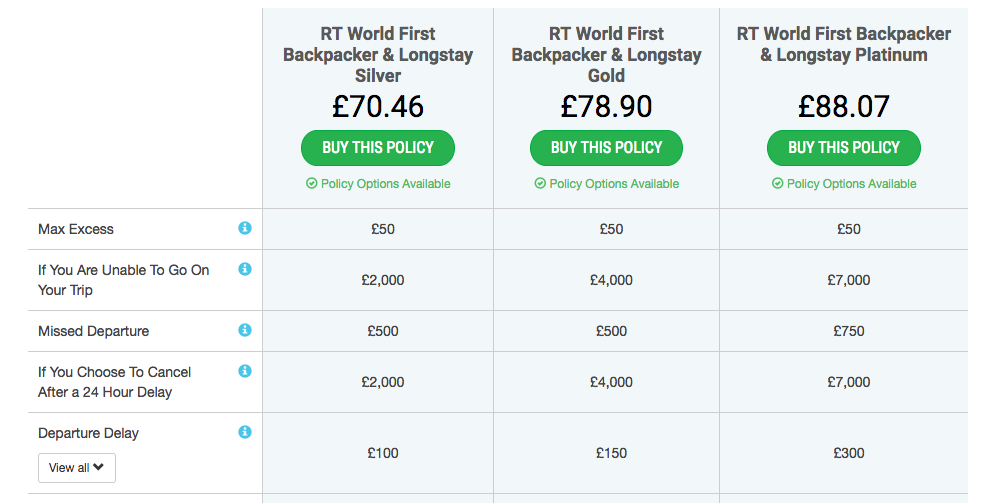 For a little over £1.16 a day you can have decent travel insurance. That's awesome! For what you get in return, World First is an excellent coverage option and certainly one of the best travel insurance providers for budget backpackers.
Once again, Travel Insurance Terms and Conditions do vary from time to time and depending on the individual. Make sure you read the policy T & C's very carefully.
#5 Insure My Equipment – Best Travel Insurance for Covering Electronics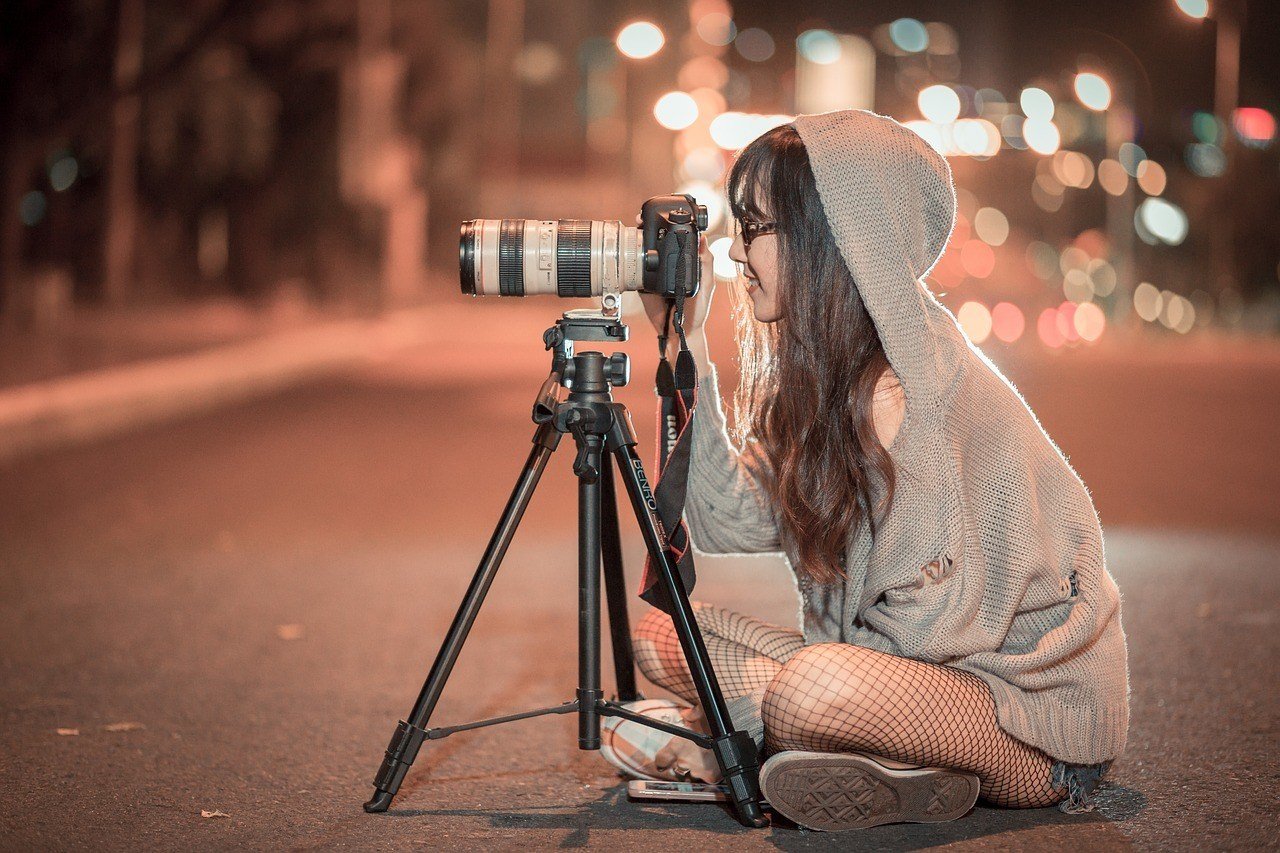 Insuremyequipment.com is a website providing comprehensive travel insurance for expensive equipment (like camera gear). You can get specific pieces of gear insured so you know exactly what will be covered.
Going with an Insure My Equipment policy works well in combination with another cheap travel insurance that covers medical expenses. That way you can have the best of both worlds; Completely protect your expensive electronics as well as yourself.
Insure My Equipment policies are excellent for professionals and backpackers with more than $3000-$4000 worth of camera equipment.
What does an Insure My Equipment Insurance Policy Cover?
Insureyequipment.com gives you the option to insure equipment that is rented or owned. For owned equipment, there is a $750,000 maximum limit!
For any electronics worth under $2000, there is no specific part of your policy attached to it, meaning you don't have that specific piece of gear insured, you just have blanket coverage. Gear worth more than $2000 will be clearly inventoried and valued based on its worth. Make sense?
For example, if you have some fancy Canon 5D Mark 4 with an insane lens, it is obviously worth more than 2k. For that camera and lens, you would take out a policy on that specific piece of gear. The company puts it in terms of scheduling or unscheduling. If the item is worth more than $2000, you'll need to "schedule it" so that the item is covered. Now you got it!

Cons of Insure My Equipment Travel Insurance?
No medical or trip protection benefits: They offer the best travel insurance for equipment protection but little else in terms of overall trip protection.
Not really ideal for the average backpacker: Insure My Equipment is really good at what they do, which is specializing in protecting really high-end gear. That said, if you're looking to protect an iPhone or a mid-range laptop, you might find that another travel insurance company will be a better fit for you.
How Much Does an Insure My Equipment Policy Cost?
Each policy offered by Insure My Equipment is tailored to the items and coverage you need.
The best way to find out travel insurance prices for your gear is to build a custom quote on their website. That way, you can find out what the insurance costs are in relation to your own equipment.
For insuring several high-end cameras lenses, a laptop, and other electronic bits, you are looking at between $350/500 a year.
Remember, Travel Insurance Terms and Conditions do vary from time to time and depending on the individual. Make sure you read the policy T & C's very carefully.
#6 RentalCover.com – Car Insurance for Travelers
Ever had a small accident on the road that turned into an expensive and nightmarish holiday? So have we. We know the pain of interrupting your travels to deal with your rental company, the repair mechanics, and your bank all at once whilst staying in a dodgy motel because you're stuck in the middle of nowhere. There goes your holiday (sigh).
That's why if you plan on renting a vehicle, we suggest you arm yourself with car rental insurance for your travels! You'll avoid being stuck in a very unpleasant situation and will not only save time but also heaps of money, and most importantly, frustration.
Our top pick for rental car insurance for travel is RentalCover.com. Heard of them before? They're super affordable and easy to purchase and claim from – what you see is what you get, so you can sit back and relax knowing that they've got your back.
What does RentalCover.com Insurance Policy Cover?
RentalCover.com is a global independent rental insurance provider that may be able to cover any rental vehicle (cars, 4x4s, motorhomes, minibuses, etc.) from any rental company, anywhere around the world.
That's not all. On top of this, RentalCover.com may be able to cover everything excluded by rental companies. This includes, but isn't limited to:
All of these components are included in RentalCover.com's policies for only $10 – $15 a day, which is half of what you'd be offered at most rental desks. You also can expect your claims to be paid effortlessly within only 3 business days. Claim submissions are done online – just send them pictures of the accident and the invoices.
Last but not least, there's no excess. RentalCover.com policies all have zero excess. If you're in trouble, they refund you – end of the story.
Your RentalCover.com policy will vary based on your country of residence, country of destination, and your vehicle type. Because they're able to offer customizable policies to cater to every traveler, you can be sure you'll be armed with the right policy that helps you get full peace of mind during your travels.
All these benefits make RentalCover.com our top pick for car insurance for backpackers on the market.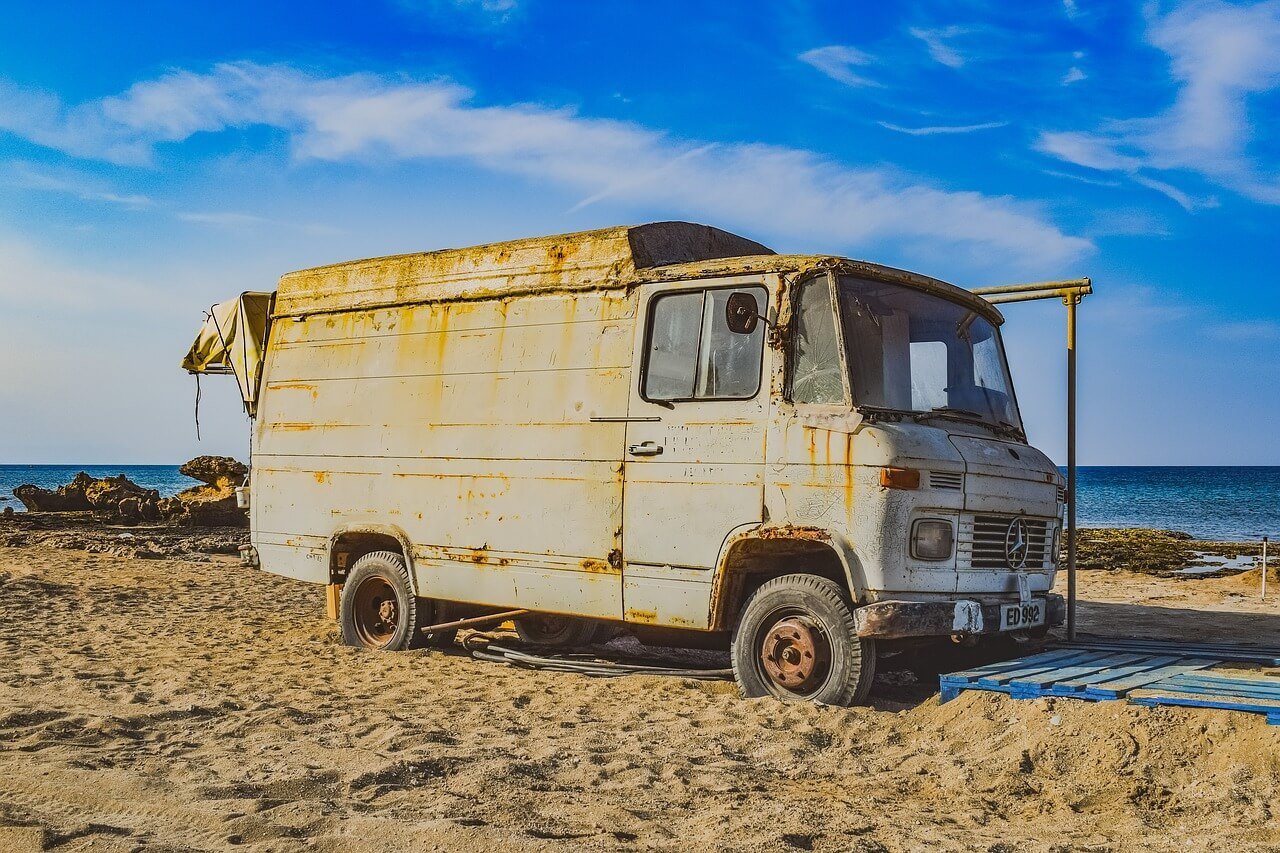 Cons of RentalCover.com Insurance?
Unfortunately, some rental companies don't yet recognize them, so they may reject their policies at the rental desk, claiming their own insurance is mandatory if you want to rent their vehicle.
However, this is not true. Rather, it's a cheeky selling technique to get a higher cut on the insurance component they're selling. You just need to stay firm and refuse their insurance and you should be fine.
If the rental company really gives you a hard time, you can always contact RentalCover.com on their 24/7 hotline. Most of the time, they'll give you a refund as they understand this is out of your control.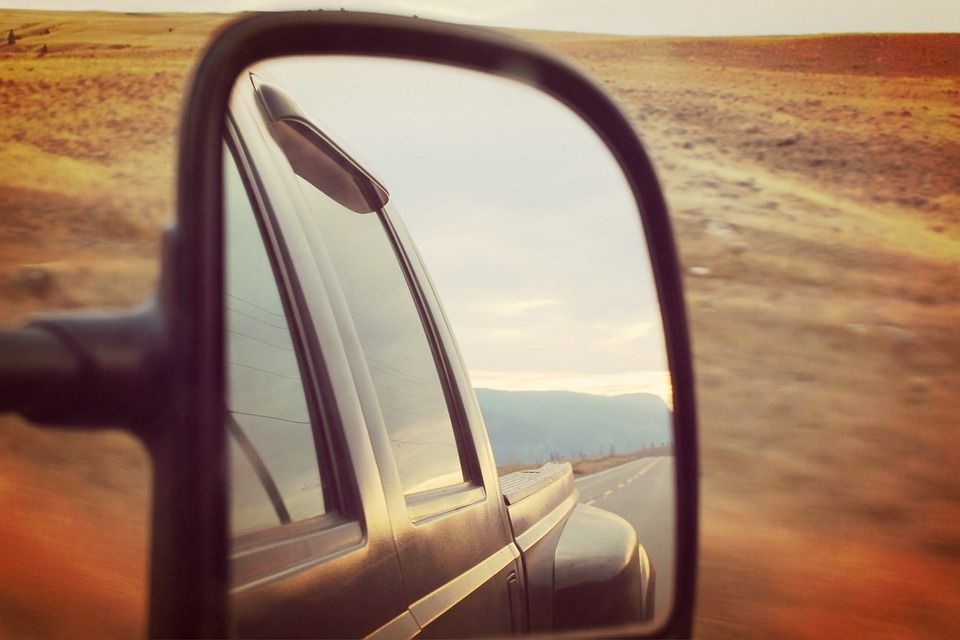 How Much Does RentalCover.com Policy Cost?
RentalCover.com policies cost only $7 – $20 a day on average depending on the destination, the vehicle type, and the driver's age. Their price is a lot cheaper than the ones we've seen at the rental desk, which usually charge you around $15 – $30 a day. Also, as everything's covered, you'll get every penny back on what you've spent on repairs.
More of the Best Travel Insurances
We've gone over all of the main travel insurance companies of 2022 already, but there are a few more unique ones that need to be mentioned as well. For a more specific travel insurance, choose from these ones:
#7 Insure My Trip – Travel Insurance for Older Travelers
For travelers over 65 years of age, Insure My Trip is one of the travel insurance companies on the market. Their website allows you to compare quotes and prices from various policies so that you can easily find the one that works for you. If for some reason you are unhappy with a plan you have purchased, you may be able to get a refund.
Since we have covered some UK and American-only travel insurance companies, I thought to give a shout to the Ozzies and Kiwis out there! These guys offer some kickass deals on backpacker travel insurance for Ozzies and Kiwis. If you have a pre-existing medical condition, be sure to read the terms and conditions thoroughly before taking up the insurance.
#9 Gadget Cover – Electronics Travel Insurance for UK Residents
Well, that didn't last long. We're back with another UK-specific travel insurance specifically for protecting your gadgets and electronics. Cover your pricey and precious electronics while on the road. Particularly suited for people who take numerous trips per year, returning to the UK often. Gadget Cover's Total Transparency Manifesto makes understanding their policies plain and simple.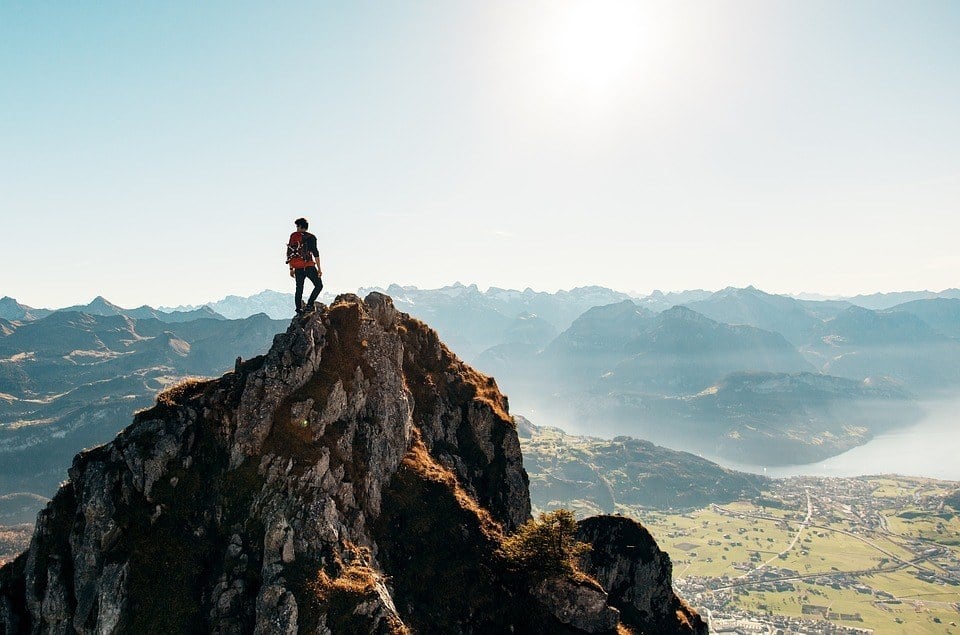 Why Do You Even Need Travel Insurance?
To us travelling with a proper insurance seems like a no-brainer, but we had to learn the hard way as well. You might be thinking:
Why do I even need travel insurance?
Am I wasting my time thinking about travel insurance?
Is it important anyway?
Where did I leave my goddamn keys?
We can answer three of those questions.
Let's be honest. None of us wants to pay for travel insurance. That said, nobody wants to lose a ton of money in general… and that can easily happen when you are on any given backpacking adventure.
Buying travel insurance is an investment and a safety net to guard against the unplanned craziness of traveling. Maybe you won't use it on your first trip, or your second, or third, but you will eventually need it, and you'll want to be ready.
Whilst hunting for the best travel insurance can be a pain in the ass, don't worry, we have done all of the hard work for you (including learning lessons the hard way).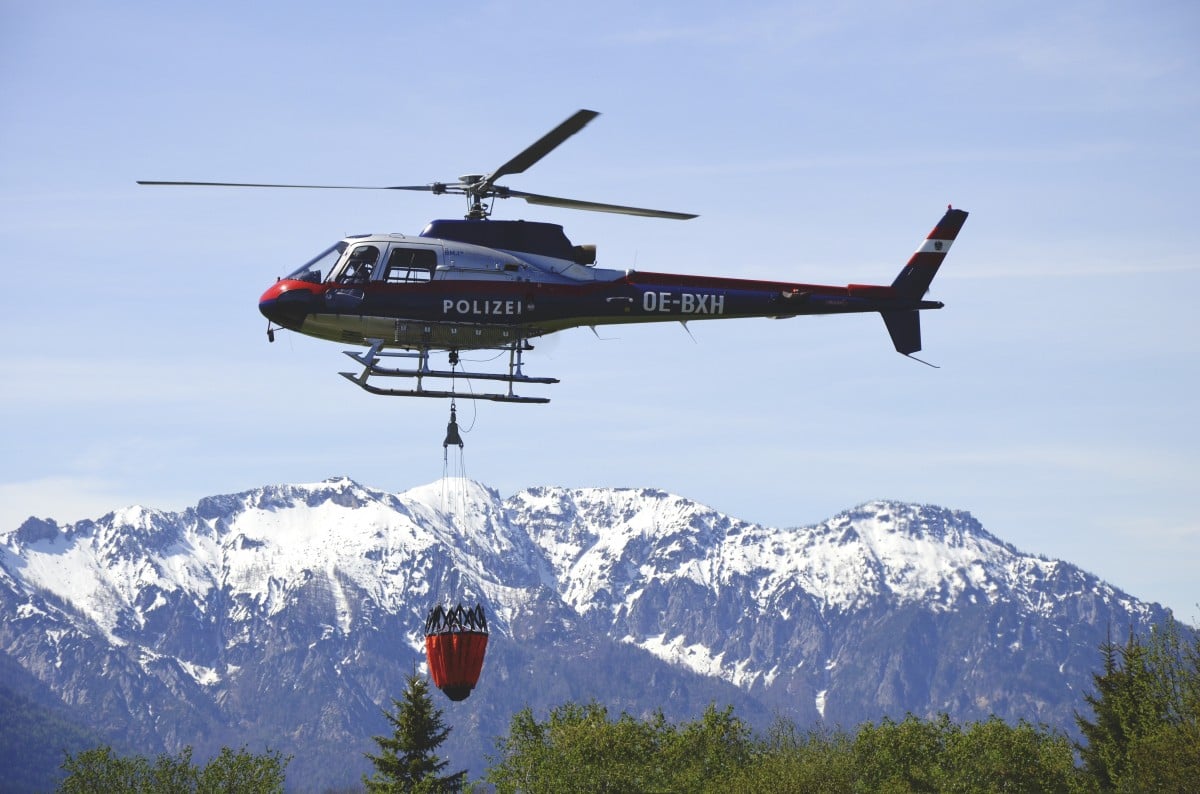 Things that happened to The Broke Backpacker team on the road…
My backpack was stolen with all worldly possessions inside.
Needed stitches in the head after crashing a motorbike in Thailand.
Strikes in Bucharest meant getting stuck in traffic for hours and missing a flight.
Spending two weeks in a hospital in Costa Rica after nearly dying in the jungle.
Needed to go on an IV in Pakistan after being sick for days.
Dengue fever in Thailand and grounded for a week in a clinic; there was no hospital nearby.
We want to point out that this all happened over nearly a decade of traveling the world. Most of the time, when you travel, nothing goes wrong. But it only takes one poor decision, a misjudged bend in the road, one sneaky-bastard thief, or plain bad luck to change everything.
Want to save the world?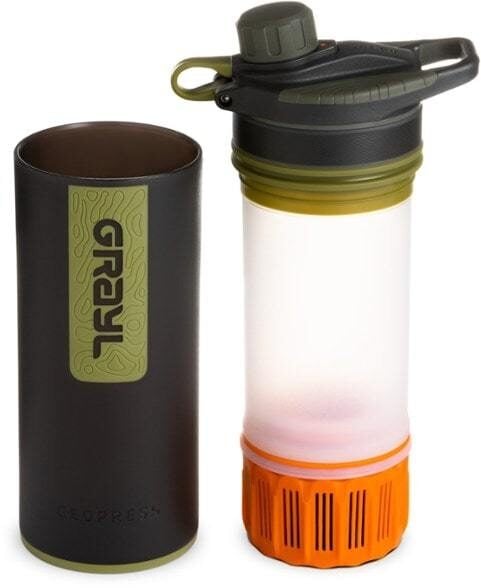 Single-use plastic bottles are a huge threat to Marine Life – Be a part of the solution and travel with a filter water bottle.
The GRAYL GEOPRESS water bottle is the ONLY all-in-one filter water bottle setup you'll need. Whether you need to purify the water from a hostel sink in Kathmandu or a stream trickle in the Andes, the Geopress has got you covered.
Read our full review of the GRAYL GEOPRESS!
What Makes a Good Travel Insurance Policy?
When trying to decide what the best travel insurance company is for you, you need to first assess your own needs.
Every type of trip and traveler requires a different level of travel insurance. What may be the best travel insurance for you might not be best for the next person.
You'll need to start asking some questions about your planned destination and what you may be doing whilst your backpacking there.
Do you have high-end electronics you need to protect?
Are you traveling to a dangerous country with the potential for civil unrest, political strife, or armed conflict?
Do you plan on undertaking risky activities abroad like skiing, mountaineering, or rock climbing?
Are you traveling long-term and just need basic protection?
Once all of these questions are answered, you can start looking for the right travel insurance for your travel needs. And let us tell you, simply going for the cheapest one might not cut it for everyone…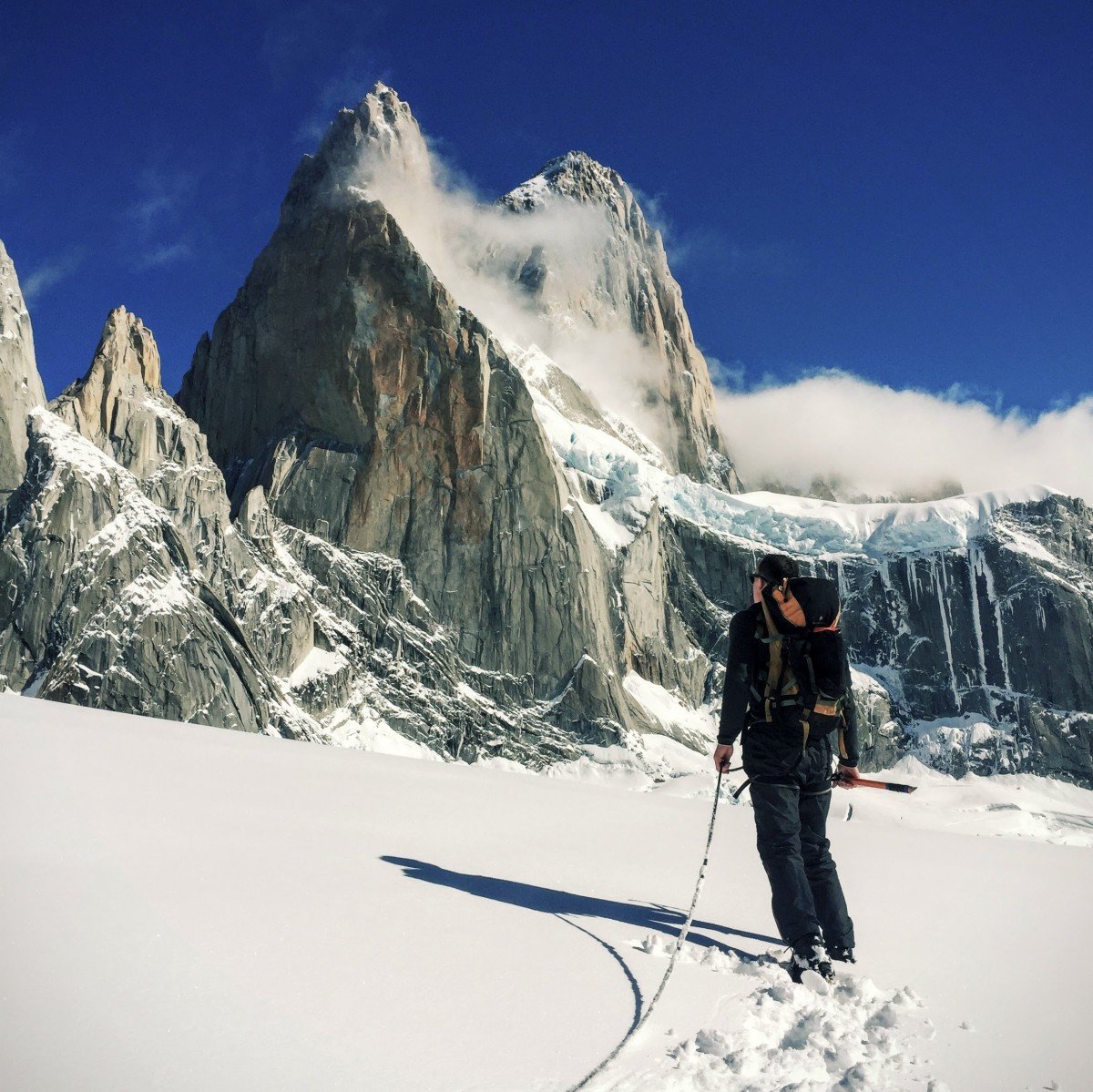 Top Tips for Buying and Using Travel Insurance
There are some tips and tricks when purchasing a travel insurance. To make sure that you won't have to go through all the hassle we went through, we've listed our insider knowledge below.
How to Make a Claim on your Travel Insurance Policy
This is the best piece of advice we can give you: if you need to make a claim, get all your documents in order as soon as possible.
If you have been robbed you will need a police report. In general, getting a police report tends to vastly speed up payment on your claim. Most insurance companies require a report.
Keeping receipts of all the valuables you take traveling is a really good idea – the insurance company will want to see that you actually bought the items in the first place before they payout.
You need to be patient when it comes to actually getting paid as even the best insurance companies sometimes drag their feet. If the first offer that the travel insurance company makes you is ridiculously low then dispute it – the second offer is usually a lot better.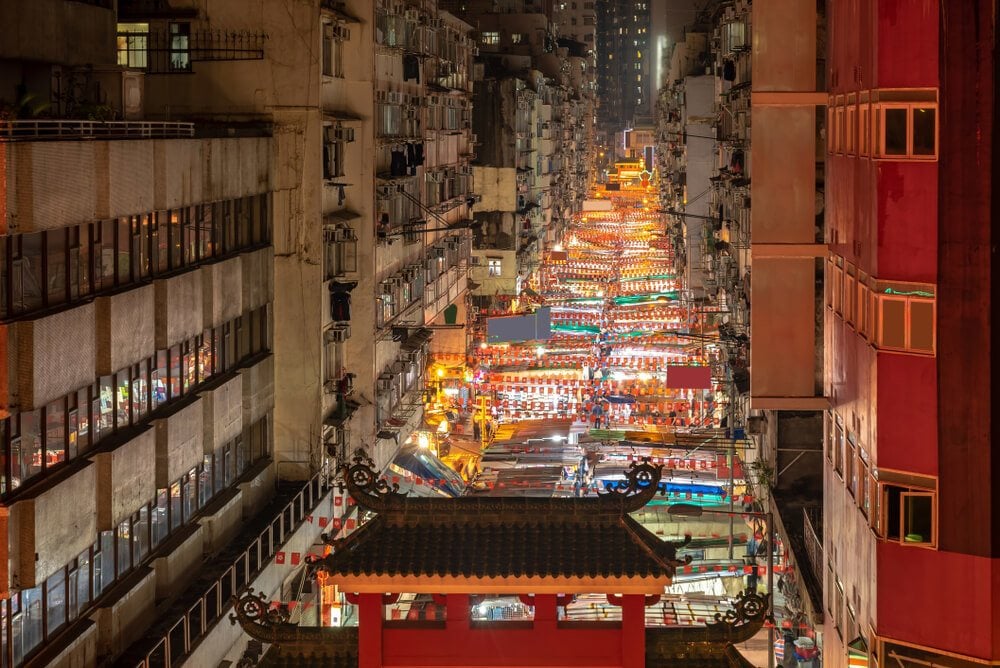 Point being, the more documentation you have regarding the items you are traveling with, the better. It's not a bad idea to have a date-marked picture of all of your stuff before setting off on a trip.
If you do have expensive electronics, register the items with the company. That way, you can easily look up the exact model you had before you broke/lost it. If registering the equipment isn't an option, write down the serial numbers or barcodes and stash that information somewhere safe.
Jotting down the serial numbers of your phone, laptop, and camera might seem tedious and a bit overkill, but you should only have to do it once. If the time comes when you actually need that information on hand, you'll sure be happy to have it.
Declaring Pre-Existing Conditions
First off, read all of the fine print of any travel insurance policy you buy. Almost all insurance companies will not issue payment for medical treatment you receive as a result of a pre-existing condition. If you have a pre-existing medical condition, then you should seek out recommended travel insurance that will cover you with full knowledge of that condition.
If you make a claim with a travel insurance company and they uncover your medical history (which they inevitably will), they will most-likely declare your insurance void and you will be stuck with the bill.
Insurance companies will usually do anything to avoid paying you. Having a secret pre-existing medical condition that you fail to report is a sure way to get your policy nullified. Be honest. Read the fine print. Do your homework on what is covered and what is not (especially with regard to pre-existing conditions).
Do everything in your power to ensure you get paid by the insurance company when you need to be.
FAQ about the Best Travel Insurance
Still have some questions? No problem! We've listed and answered the most commonly asked questions below. Here's what people usually want to know:
Final Thoughts on the Best Travel Insurance
Shopping reviews for the best travel insurance is nobody's idea of a good time. That said, it does pay to research prices and policies and find the right company that will cover all of your needs whilst not breaking the bank.
Travel insurance is just one of those things that we would never travel without. Whichever company you end up traveling with, get to know the policy intimately. Read it yourself very carefully. We can't emphasize that enough! The more you know your insurance policy, the more you will know about how and when to use it.
Also, you will have a detailed understanding and a realistic idea of what to expect from any given policy.
As we have said before, our favorite go-to travel insurance is World Nomads. They are affordable and may be able to insure backpackers for over 140 countries. For many travelers, World Nomads is a great company to go with.
Having amazing life experiences, discovering new cultures, meeting new people, learning more about the world around you, and having a hell of a lot of fun along the way is why we travel. For when one of life's unexpected curve balls comes your way, do yourself a favor and be prepared with some good travel insurance!
We sincerely hope that you stay safe whilst having amazing adventures over the course of your traveling career! Happy travels… see you down the road. If you're insured.
Once again, Travel Insurance Terms and Conditions do vary from time to time and depending on the individual. Make sure you read the policy T & C's very carefully.
---
Find out how YOU can support the site.
We're a big site with a big team and this job isn't always easy. But we do it because we love it – we love providing epic and free content. We love the knowledge that our content keeps you adventuring. We don't ask for money, but if you'd like to find out how you can help the site in more organic ways, click the button below.
Thank you for your support 🙂
And for transparency's sake, please know that some of the links in our content are affiliate links. That means that if you book your accommodation, buy your gear, or sort your insurance through our link, we earn a small commission (at no extra cost to you). That said, we only link to the gear we trust and never recommend services we don't believe are up to scratch. Again, thank you!