Let's be honest, travel insurance is not sexy and travel insurance is not fun. Actually, as a budget backpacker it is a colossal pain in the arse having to pay out for some policy which I am statistically unlikely to ever need.
BUT, after a decade of travelling and after some bitter realisations along the way, we can tell that travel insurance is a VERY important matter.
In this post, we will examine who may need it and what it can cover. And we will focus on World Nomads – a trusted, travel insure who we have known for years – and break down why we consider their cover to be amongst our personal favourite products.
Heads Up My Fellow Eurotrash!!! Please note that World Nomads insurance is not currently offering travel insurance policies to residents of the European Economic Area (EEA).  Whilst that is a real bloody shame for us, the good news is that our 2nd favy travel insurer SafetyWing can offer cover instead.
SafetyWing specialise in covering long term travellers and Digital Nomads but their month long cover subscription can also be great value even if you are only taking a short trip. For more info, do check out our epic, in-depth SafetyWing review or just click the button below to visit their site.
Visit SafetyWing
Does World Nomads Travel Insurance Cover COVID?
Let's get this out of the way first shall we eh?
When COVID-19 first rocked the world in 2020, most travel insurance companies were quick to invoke their cancellation clauses and pull all medical coverage relating to either illness, cancellation or disruption caused by the pesky pandemic. Not ideal if you end up on a ventilator on the other side of the world and need emergency medical care!
These days, most insurance providers are offering some form of COVID coverage included within their policies, but some are more useful than others. Whilst many now cover hospitalisation caused by COVID infections, fewer are offering any kind of cover for disruption or cancellation such as being refused boarding on a flight for displaying symptoms or trip cancellation protection because of a positive test.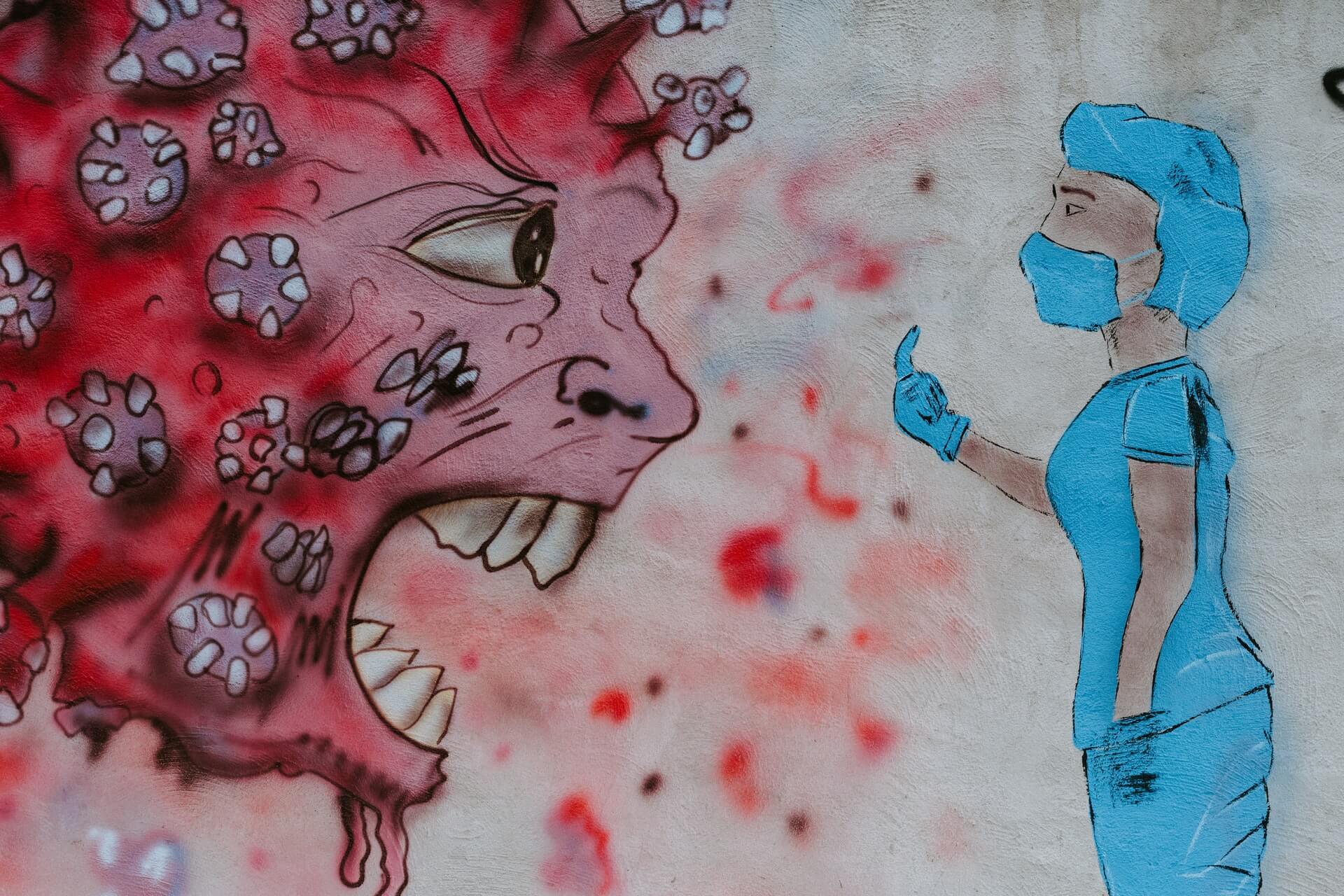 Whilst the pandemic has largely subsided, COVID is still able to severely disrupt travel plans. Therefore do consider paying close attention to the finer details of any insurers COVID-19 cover, especially their trip cancellation coverage and emergency medical evacuation.
The details of the World Nomads insurance plan COVID-19 cover vary quite a bit depending on your country of residence. You can check the situation regarding your country of residence by checking the World Nomads site here. Make sure you understand the limits of your World Nomads insurance plan before booking a trip!
What is the Best Travel Insurance for Backpackers?
There is no such thing as the "best" travel insurance. After all, each policy is a little bit different and it is all a matter of your personal needs. Some travellers just want cheap cover whereas others are willing to pay more for stronger protection and higher coverage limits.
But for me, World Nomads travel insurance is without a doubt my favourite travel insurance provider on the market and I now use them for almost every trip I ever take. In fact, the only exceptions are countries the World Nomads policy does not yet cover.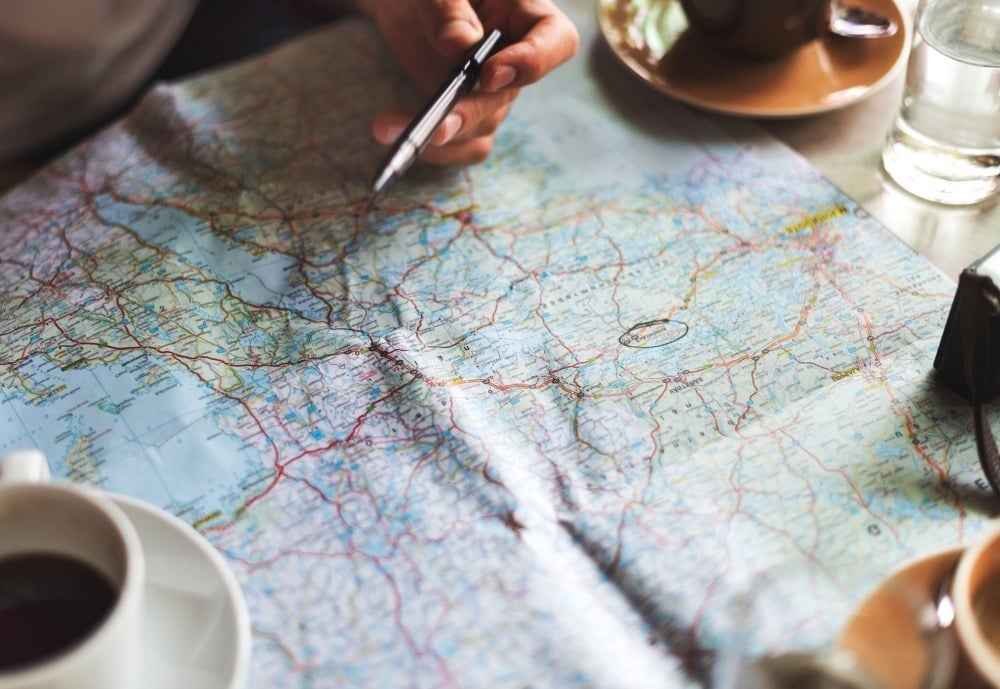 Here in a few paragraphs is why I love (*as much as someone can love an insurance company that is) World Nomads so much;
Firstly, World Nomads is travel insurance designed by travellers for travellers. Now, most travel insurance companies only really deal with "2 week 1 destination" type vacations and simply do not grasp the realities of long term, multi country backpacking travel. whilst some travel insurers do offer token "backpacker" or "annual" trip packages, even a casual glance over the terms makes it clear that the cover package is simply not really suitable for backpacking in the real world. Your World Nomads policy has adventurous travellers covered!
Next up, a World Nomads policy can offer cover 100+ countries and the cover is easily customised based on where you plan to go backpacking. They can also offer the right level of cover for the majority of typical backpacker problems (such as dengue fever and bike crashes!).
But Hang On, Do You Need Travel Insurance?
If you love travelling or even just the idea of travelling in the future then there has certainly been a moment at some point along the way where you asked yourself, "Should I buy travel insurance? or "Do I need travel insurance?".
Well, as far as the hierarchy of needs goes I think it's pretty clear that travel insurance is less essential than oxygen and water but in terms of things you need in order to travel, we personally place it just behind passports and visas. Although, some countries won't actually let you in without proof of travel insurance making it equally as important as passports in some cases.
The blunt reality is you never need insurance until you do. Whilst statistically, you are unlikely to need it, the fact is that things can and do wrong. If you get sick, injured or robbed whilst travelling uninsured, you could end up in seriously deep shit. Even the most seasoned and adventurous travellers need to be covered for all eventualities!
Whilst the bold and boastful amongst us like to pretend otherwise, the truth is that travelling is far more dangerous than not travelling and always comes with inherent risks attached. Whether you are trekking in the Nepalese mountains or wandering the streets of Amsterdam, the worst can happen and you need to know things like medical expenses, all your gear and emergency evacuation are covered!
Here are real things that have happened to me on the road…
My backpack got stolen with all of my worldly possessions inside.
I needed stitches in my head after crashing a motorbike in Thailand.
Strikes in Bucharest meant I was stuck in traffic for hours and missed my flight.
I spent two weeks in hospital in Costa Rica after nearly dying in the jungle.
I needed to go on an IV in Pakistan after being sick for days.
I caught Dengue fever in Thailand and spent a week in a clinic, there was no hospital nearby and the bastards took my passport as collateral.
That's quite the little comedy of incidents there isn't it?! However, so as not to scare you out of travelling altogether I must point out that this all happened over nearly a decade of (near-constant) travelling the world. Most of the time, when you travel, nothing goes wrong and the laws of average are very much on your side. However the more you travel the more you wear down that good luck…
In the life of an adventurer, these things do happen. Therefore it can pay to be properly prepared and the easiest way to be properly prepared is to simply buy good international cover, and a World Nomads insurance plan at that!
What Can Travel Insurance Cover?
To help you work out for yourself whether you want to buy travel insurance for your next trip, it's probably a good idea to start out by telling you what it can help with right?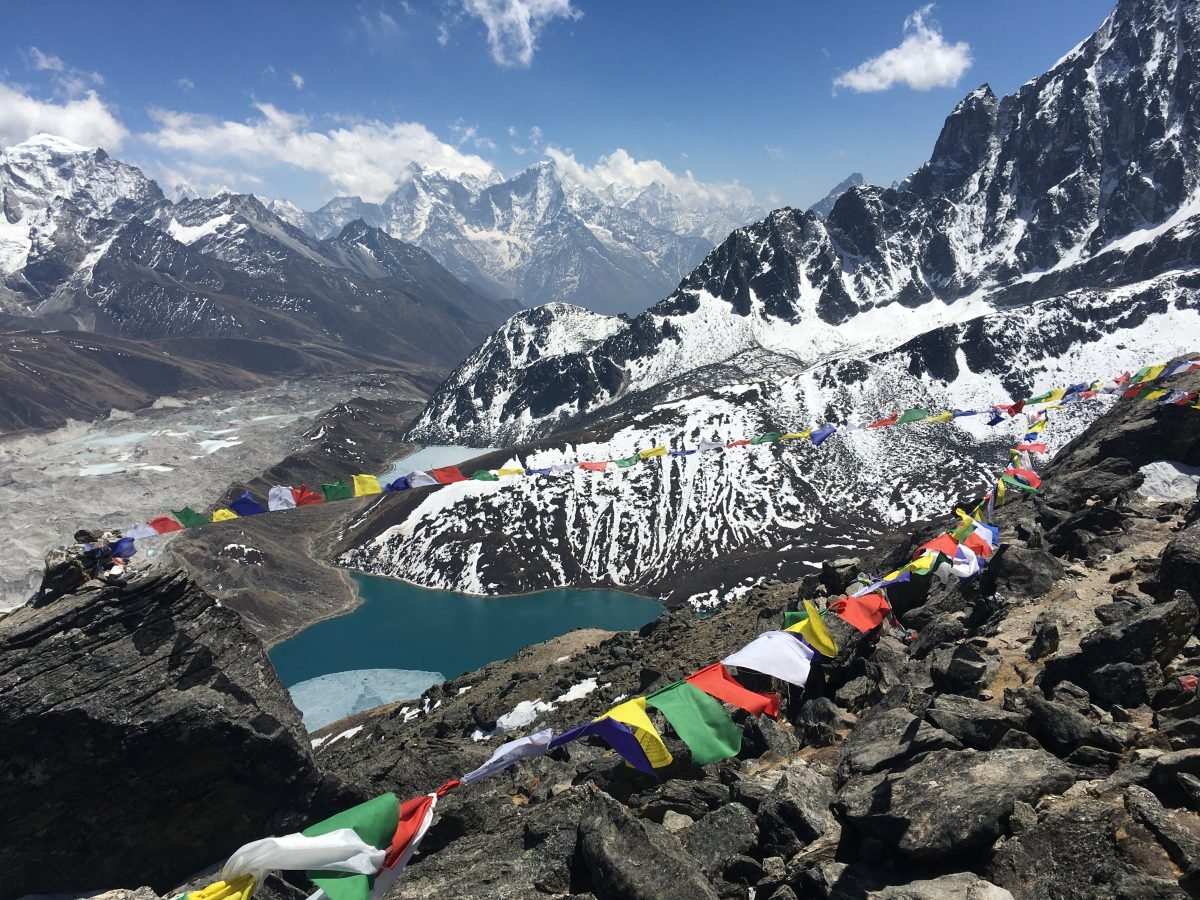 Generally speaking, travel insurance can offer cover and protection for the following:
Medical Costs—Hospital visits, emergencies, evacuations, medical insurance.
Property Loss—Luggage and their contents.
Travel Issues—Unexpected, additional expenses or cancelled trips.

Unlock Our GREATEST Travel Secrets!
Sign up for our newsletter and get the best travel tips delivered right to your inbox.
World Nomads keeps things pretty simple. There are two plans to choose from: the Standard Plan and The Explorer Plan. Depending on your country of residence, age, and travel destination(s), the prices will vary accordingly.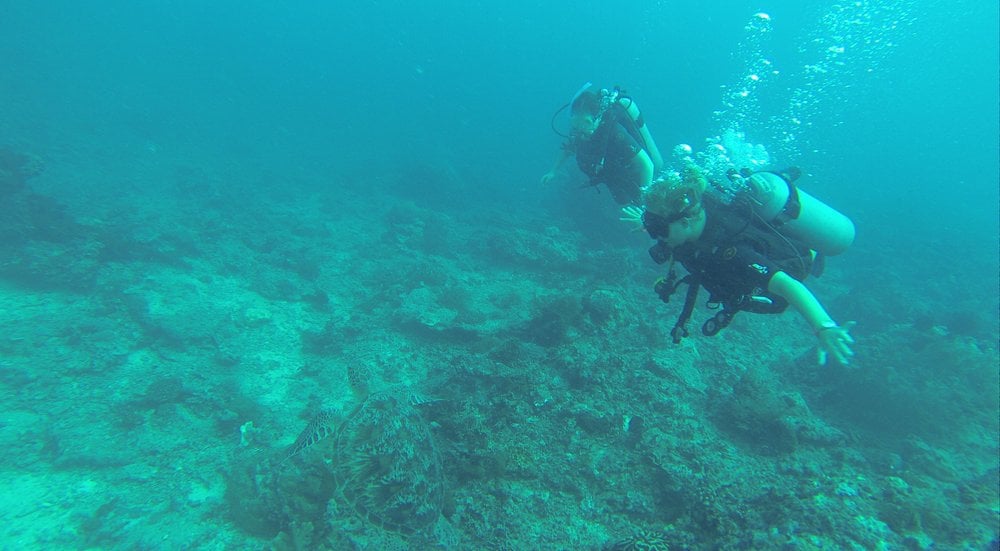 Do you already have a trip in mind? Well, why not get started and obtain a quote using the button below to see how much insurance with World Nomads will cost you.
Emergency Accident & Sickness Medical Expenses
Got horrible food poisoning in India? Break a finger whilst volunteering in Guatemala? Sprain an ankle whilst trekking in Switzerland? These things happen, and the last thing you want to do is pay out of your own pocket.
Emergency accident and sickness coverage is quite possibly the single most important aspect of any travel insurance plan. If you fall ill, get hurt, or otherwise need medical attention, then cover from World Nomads may be able to cover costs.
Although in many parts of the world you can find cheap and competent dentists who have surprisingly low costs. My good friend had an issue with a rotten tooth while travelling around Nepal. He had to have emergency surgery, which basically meant he got his tooth pulled out of his mouth by a dentist. The large majority of his surgery was covered by insurance.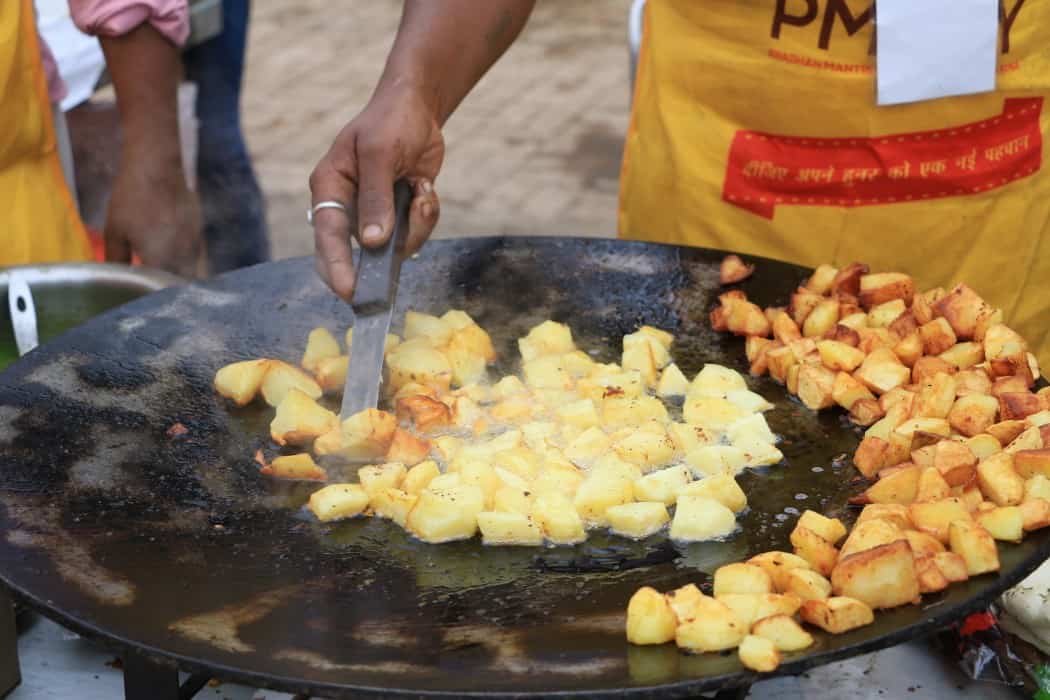 It is very important to remember that before paying out on any injury claim, most insurance companies will ask exactly what you were doing at the time of injury, and may decline cover if the exact activity was not listed in the policy. Therefore, if you plan on doing high-risk activities or extreme sports whilst on your backpacking adventure, then it is probably worth checking the World Nomads list of adventure sports to ensure that it is covered or be sure to add on adventure sports coverage.
Note: if you were drunk or on drugs at the time of your accident or injury you may not be covered if World Nomads finds out about it.
Baggage and Personal Stuff
For most travellers, this aspect of travel insurance is a close second to medical cover. It can cover the costs of reimbursement for loss, theft, or damage to baggage or personal stuff incurred during the trip. This cover can cover you if you are mugged in the street during your trip, or if your baggage goes missing at the airport.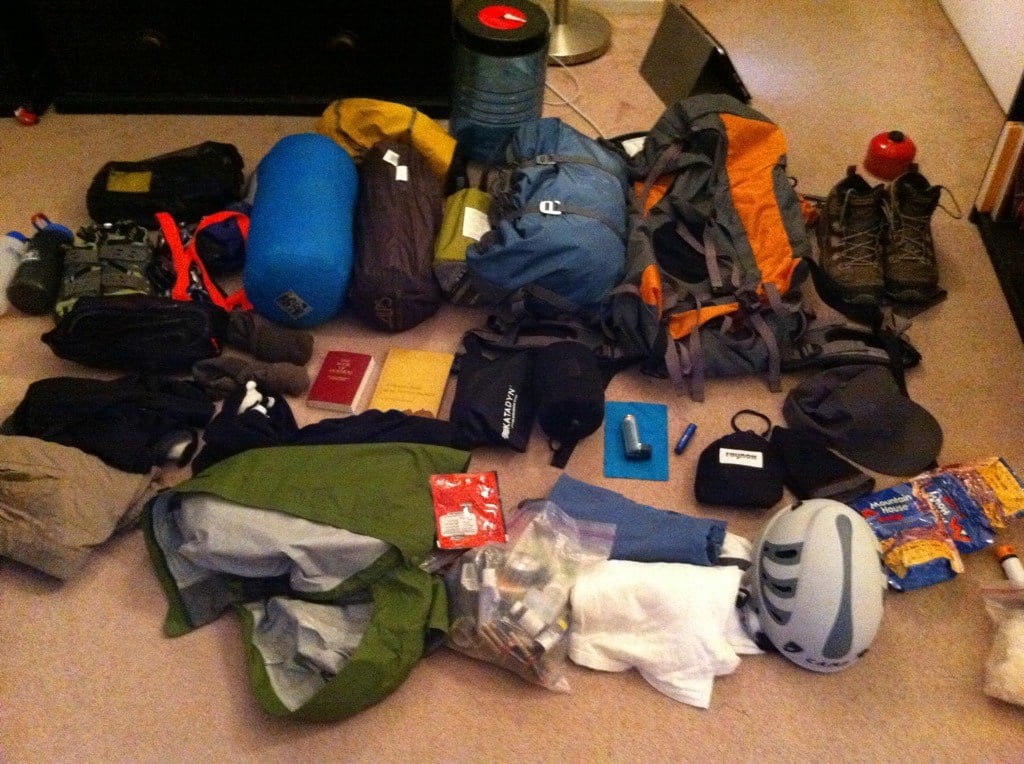 Insuring Specific Gear and Electronics
At this time, World Nomads does not offer any item-specific insurance packages. You cannot take out a policy on your iPhone, tent, or lucky underwear. If something is lost or stolen you have the per article limits mentioned above. To be honest, this is far from ideal and does quite reflect the reality that these days many of us travel with $1000 laptops and $700 iPhones.
However, this flaw is NOT unique to World Nomads and many travel insurance providers (in fact, all the ones I am personally aware of) are the same. Personally, I have a separate gadget insurance policy for my Mac Book which includes travel cover.
Emergency Evacuation and Repatriation
EER coverage is for an accidental injury or sickness occurring during the trip that results in your necessary emergency evacuation. For example, if you break your leg way out in the Himalayas and you need a helicopter rescue, you should be covered as long as you made it clear that you would be doing this, and stated the altitude. If you are going trekking in the Himalaya's, check with World Nomads to make sure that they are covering you.
An emergency evacuation must be ordered by a physician who certifies that the severity of your accidental injury or sickness warrants your emergency evacuation.
Obviously, you won't be trekking with a doctor, but once emergency personnel arrives they will contact World Nomads on your behalf.
Non-Medical Emergency Evacuation
This coverage is for transportation expenses if there is a natural disaster or civil or political unrest in the country in which you are visiting (which may or may not be specifically related to terrorism).
Trip Cancellation
This cover reimburses travellers for prepaid, non-refundable cancellation charges if a traveller is forced to cancel a trip for specified reasons. Trip cancellation does not cover travellers who simply change their mind but rather can cover cancellation due to covered sickness, accidental injury, death, inclement weather, an unforeseen natural disaster at home or at the travel destination, strike or other covered reasons.
Trip Interruption
Trip Interruption can cover travellers whose trips are (you guessed it) interrupted in any way. This can mean being forced to come home early and buy an additional flight or, it can mean being forced to extend your trip or make changes to it for various reasons.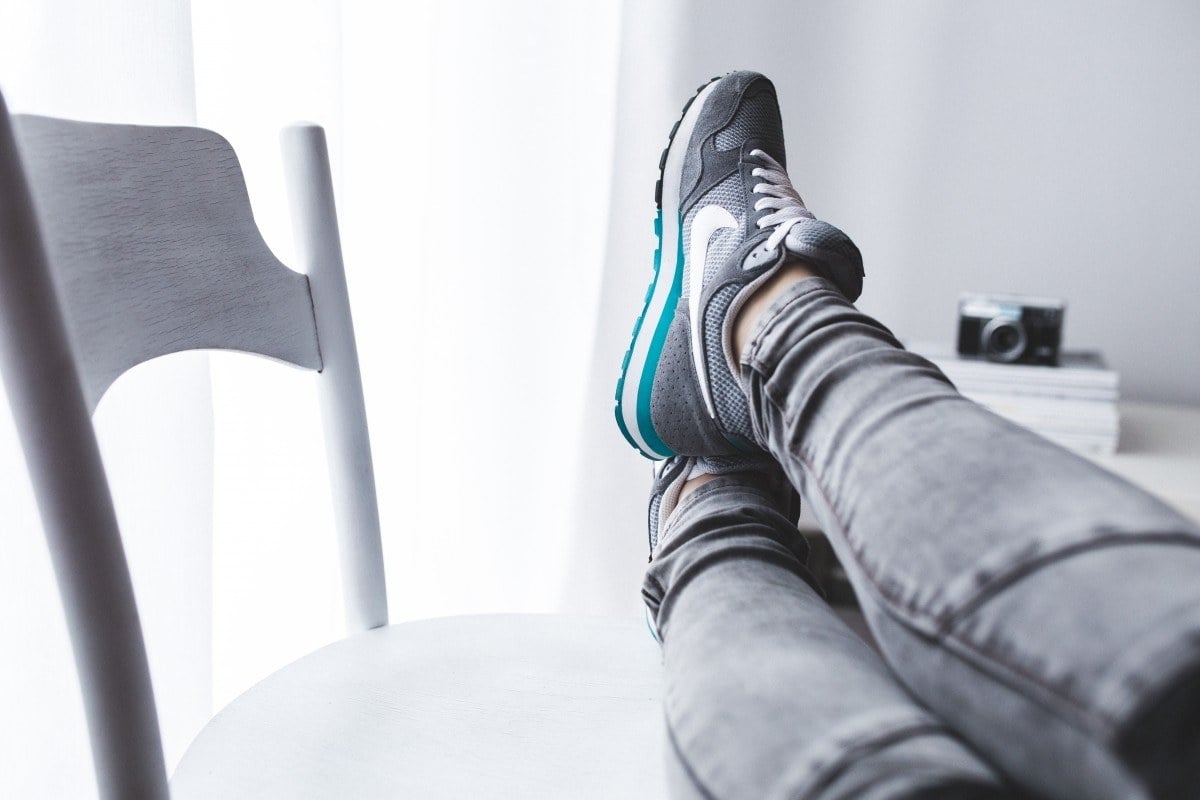 Note that additional accommodation and transport expenses have a per-day maximum of $250 so you probably won't be able to stay in the Ritz and bill it to WN!
Accidental Death and Dismemberment
Google and Starbucks have both proved that taxes are NOT in fact inevitable, therefore leaving death as life's one and only certainty. All of us will one day die and none of us knows when or where it will happen.
This pretty macabre aspect of cover concerns death and or dismemberment whilst travelling. It is coverage for the loss of life or limb as a result of an accidental injury occurring during the trip. is if you have an accident and are dying then if you die your family may be covered.
Pretty grim I know, but we can't pretend that no one has ever died whilst travelling before.
What Is So Special About World Nomads?
Let's have a look at some other little details that we feel make World Nomads stand out as being that little bit extra special.
Assistance
Here is where World Nomads really sheeee-ines as a travel insurance provider. Their 24 hour a day support and assistance helpline can help travellers to locate local physicians, dentists, or medical facilities.
If you know that you will be participating in some kind of risky activity then it may be sensible to plan thoroughly and accordingly. This means making sure you have the WN phone number and your insurance information in your wallet or tucked in your rain jacket for example so all of your World Nomads info is in an easy to find place.
Make it known to your group what to do if an accident occurs. They need to contact World Nomads as soon as possible in order for you to be covered.
Coverage For a Whole Raft of Adventure Sports and Activities!
As I said earlier, World Nomads provide travel insurance for travellers by travellers, and as such, they know the kind of escapades that we like to indulge in. They may be able to cover a very impressive range of different physical activities.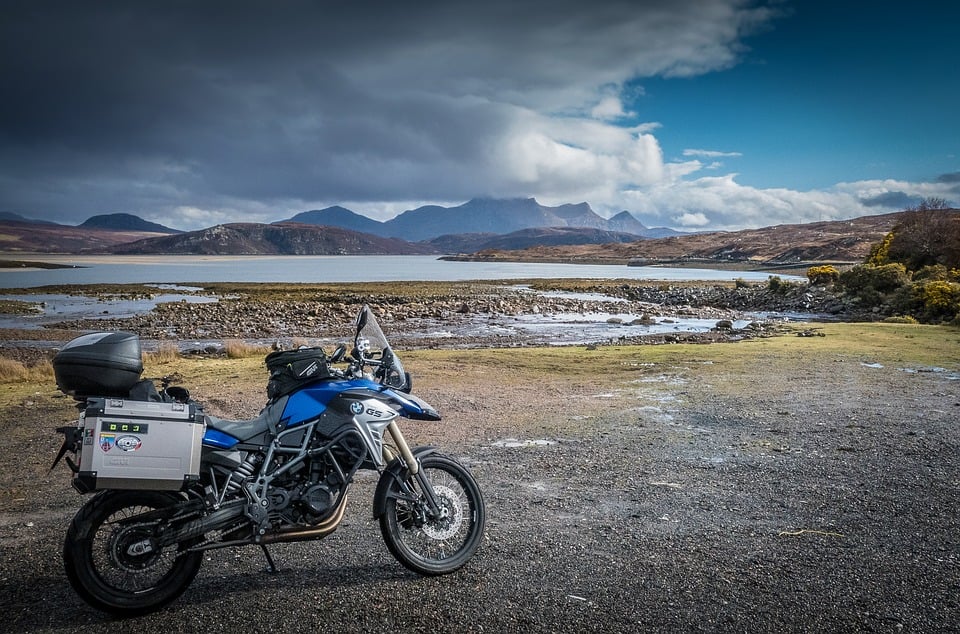 For the full list of what is covered under each insurance plan click here.
Left Home Without Insurance? No Sweat!
World Nomads is one of the few companies we have come across that let you buy or modify insurance coverage whilst you are already on a trip. Plans change, trips get extended, and the need for more quality insurance happens!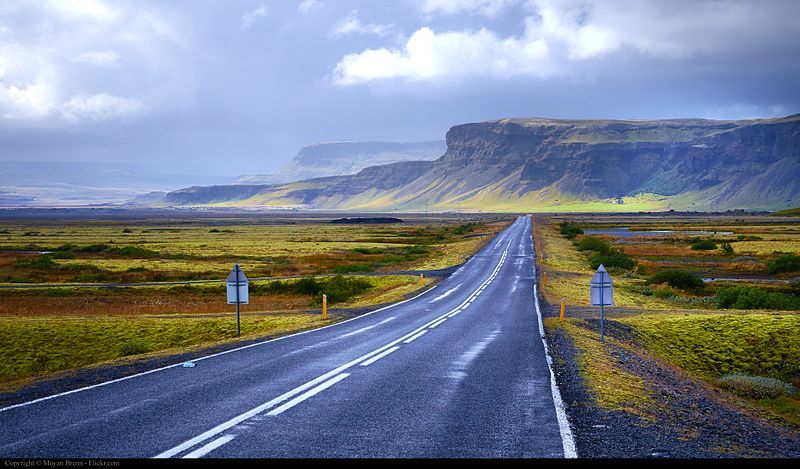 That said, please do note that if you were injured during your trip and want to buy more insurance this could prove complicated. It is possible that World Nomads would consider your injury or illness a pre-existing condition. This could result in you being denied any more coverage.
DON'T DIE OUT THERE! …Please 🙂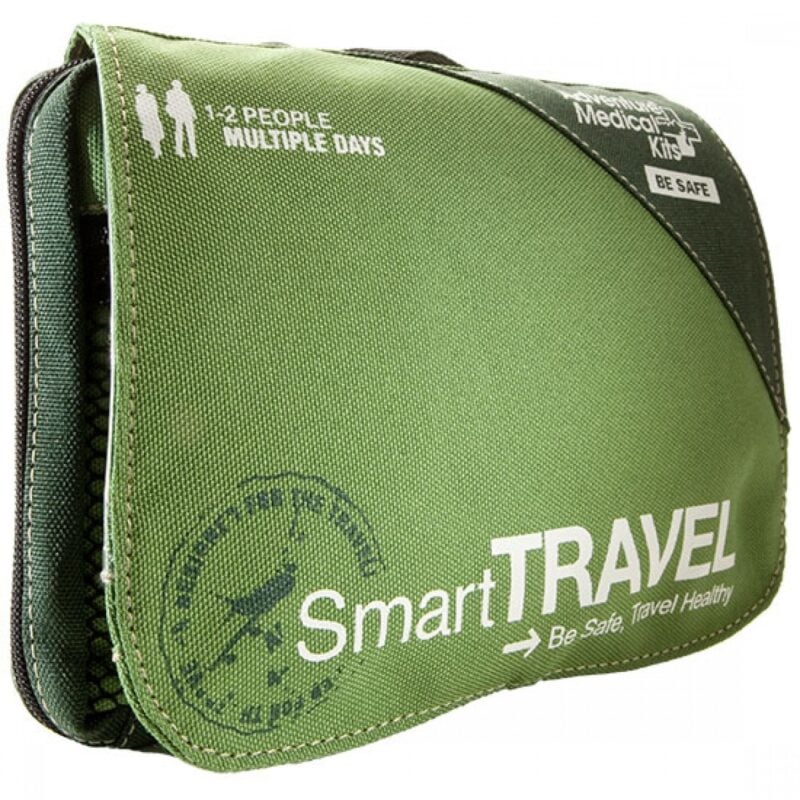 Things go wrong on the road ALL THE TIME. Be prepared for what life throws at you.
Buy an AMK Travel Medical Kit before you head out on your next adventure – don't be daft!
Buy on REI
So how much does World Nomads insurance cost? Are World Nomads expensive or is World Nomads cheap? Well, there is no single figure or one-word answer to that question.
What we can tell you now is that World Nomads don't really offer cheap travel insurance. If you are simply looking for bargain basement, bottom bucket travel insurance then you may wish to look elsewhere. However, if you are after proper backpacker insurance that reflects the realities of travel then you probably already appreciate that it comes at a wee bit of a premium.
The cost of World Nomads insurance differs from policy to policy depending on a number of variables. Factors such as your nationality, your planned destinations, your age, and trip length all feed into the quote. However, for the sake of illustration, let's take a look at what an example multi-country 3-month backpacking trip would cost.
And since many backpackers are fond of travelling in Southeast Asia, I will use this as an example. This hypothetical trip runs through four countries (Thailand, Laos, Vietnam, and Cambodia) and lasts three months. For the sake of the example, I have given this traveler American nationality, 25 years, and a resident state of California.
Here is the price quote for both The Standard and Explorer Plan:
The Standard Plan costs $241.24 which works out to be around $2.79 per/day for 90 days (3 months).
The Explorer Plan costs $356.40 which works out at around $4/day for 90 days.
In terms of how this compares to other travel insurance providers we have tested, it's around the medium price range. But, paying a medium price for what is widely regarded as a premium service represents very good value in our estimation.
Ultimately though, instead of relying on our little etch-a-sketch example, you can quickly and easily get a totally free, no obligations quote for yourself simply by clicking on the button below.
Making an insurance claim through World Nomads is quite simple. All you have to do is contact (call) World Nomads and chat with their 24/hour multi-lingual staff. You can also login to your profile on their website and file a claim online although note that at some point, they will need to actually speak with you (presumably to run you through their voice sensitive lie detection software).
In the case of lost or stolen items, you will need to write up a formal sworn statement of events, detailing what happened and what was lost. You will also need to have an official police report made.
If you claim lost or stolen items, World Nomads will ask you for those two things. To make a claim online you should prepare a few things first. When dealing with World Nomads or any other insurance company ALWAYS keep all of the documents involved. You will need these to prove your expenses ETC.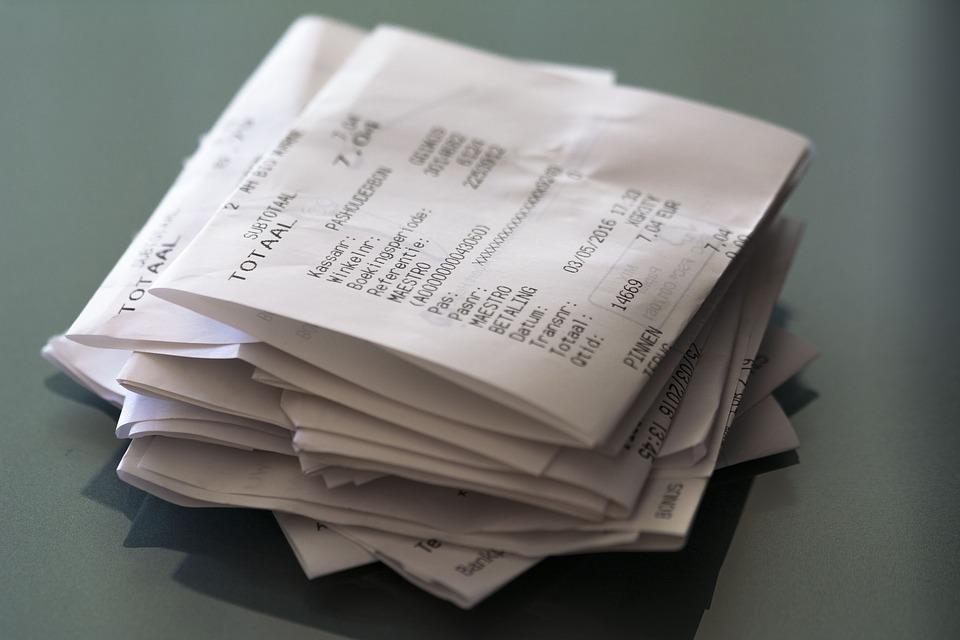 It's helpful to get all of your receipts and invoices together first and submit all expenses for your claim at once. Keep copies of every expense, bill, invoice and report as you will need to provide these to the claims team so they can assess your claim.
List each expense for the amount shown on your receipt/invoice and answer all other questions. You'll be sent an email advising what documentation you will need to send us to support your claim.
After that is sorted, you upload all of your information and documents, review the claim and then click submit. The folks at World Nomads are on it and will be in contact with you throughout this process.
Small Pack Problems? 😉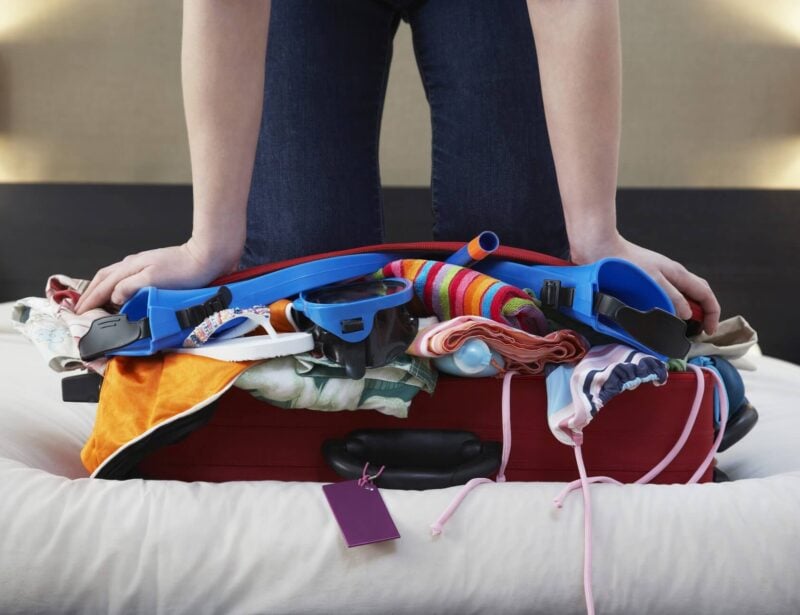 Wanna know how to pack like a pro? Well for a start you need the right gear….
These are packing cubes for the globetrotters and compression sacks for the real adventurers – these babies are a traveller's best kept secret. They organise yo' packing and minimise volume too so you can pack MORE.
Or, y'know… you can stick to just chucking it all in your backpack…
Get Yours Here
Read Our Review
Personal Experience with World Nomads
As I mentioned before, I've had to claim on my travel insurance several times over the last ten years.
Most recently, in 2017, I became very sick with Dengue Fever in Koh Lanta, Southern Thailand. I was too far from a hospital and so I ended up in a private clinic – which was a big mistake. As soon as I walked in, the main doctor was practically rubbing his hands together with glee. I was too sick to really notice and went on to get treated.
When I went in, I was asked for, and gave, my passport so they could make a photocopy.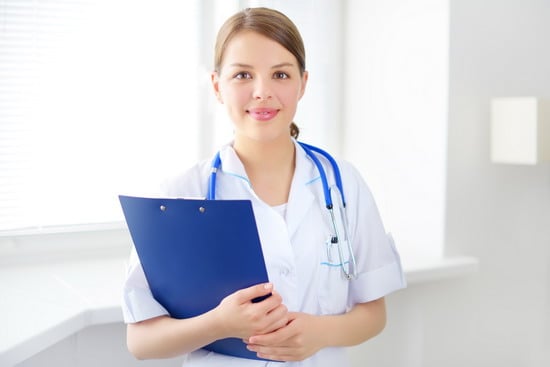 I had administered fluids, plenty of pills and spent an uncomfortable night tossing and turning on a bed.
The next day I asked for my passport back and was informed that I would only get it back once the bill was paid. I asked for the bill and it was a massive 25,000 Bhat – nearly $1000. I explained that I didn't have that kind of money but that I did have travel insurance and they would pay it back.
To my horror and surprise, the two doctors then began shouting at me, insisting I would not get my passport back till I paid. I felt weak still from the Dengue and was in no state to start busting heads.
I called World Nomads – they were extremely surprised that my passport was being held ransom, insisting that it was illegal. They were right. World Nomads dealt with the whole thing for me and thirty minutes later, my bill was paid and my passport was released – I was extremely impressed with World Nomad's professional service and very gratefully to them for getting me out of a bind.
How to Buy World Nomads Travel Insurance
Buying insurance from World Nomads is dead-easy and you can be covered within minutes. Just simply click on the button below to get a quote started, and then if you like the cut of its dollars and dimes go ahead and pay for it and bingo!
Do you already know where and when you plan to go backpacking? Maybe you just want to get a quick, loose quote so you can get an idea of what it will cost? Either way, click the button below and start planning your adventure.
Staying Safe on your Adventure
After shelling out for that nice, shiny travel insurance policy it would kinda be a shame not to use it right? WRONG! Whilst making an insurance claim may at least feel like getting value for money, it also means that something went wrong on your trip! Therefore the best outcome is to never have to actually use your travel insurance and in order to do that, there are some simple steps you can employ to take care of yourself and make an accident, loss, theft or illness that little but more unlikely.
One other thing to note is that most pre-existing conditions are not covered, but if you do have one then you should get in contact with them directly to discuss exactly what they will cover as you might be pleasantly surprised.
To help make things far more difficult for potential thieves to take your money, pick yourself up a backpacker security belt to keep your cash safe on the road, and check out Backpacker Safety 101 for tips and tricks to stay safe whilst on your backpacking adventure.
I strongly recommend travelling with a headlamp whilst backpacking anywhere in the world – every backpacker should have a good headtorch!) – check out my post for a breakdown of the best value headlamps to take backpacking.
We also suggest picking up a good filtered water bottle to ensure you don't get water poisoning and also pack a travel first aid kit to deal with any cuts or bites before they turn septic.
Final Thoughts on World Nomads Travel Insurance
Whether you are planning on a year-long world tour or a two-week backpacking trip to Europe, having travel insurance gives you sweet, sweet peace of mind. You never know when a great day could head south, and honestly, there is no worse feeling than being stuck with exorbitant expenses that could all so easily have been avoided.
I hope your future backpacking adventures fulfil all over your travel dreams and then some. Hopefully, the day never comes when you need to use your insurance.
That said, if and when that day arrives, going with World Nomads travel insurance will allow you to be totally ready to deal with the situation like the responsible backpacker that you are.
What is our final score for the World Nomads Travel Insurance? We give it a rating of 4 out 5 stars!

*Please note that World Nomads terms and conditions do vary and may change. The information provided here is for guidance purposes only. We recommend you check with World Nomads to ensure that you are fully covered before beginning your trip. Please read your policy terms and conditions very carefully.
World Nomads provides travel insurance for travelers in over 100 countries. As an affiliate, we receive a fee when you get a quote from World Nomads using this link. We do not represent World Nomads. This is information only and not a recommendation to buy travel insurance.
---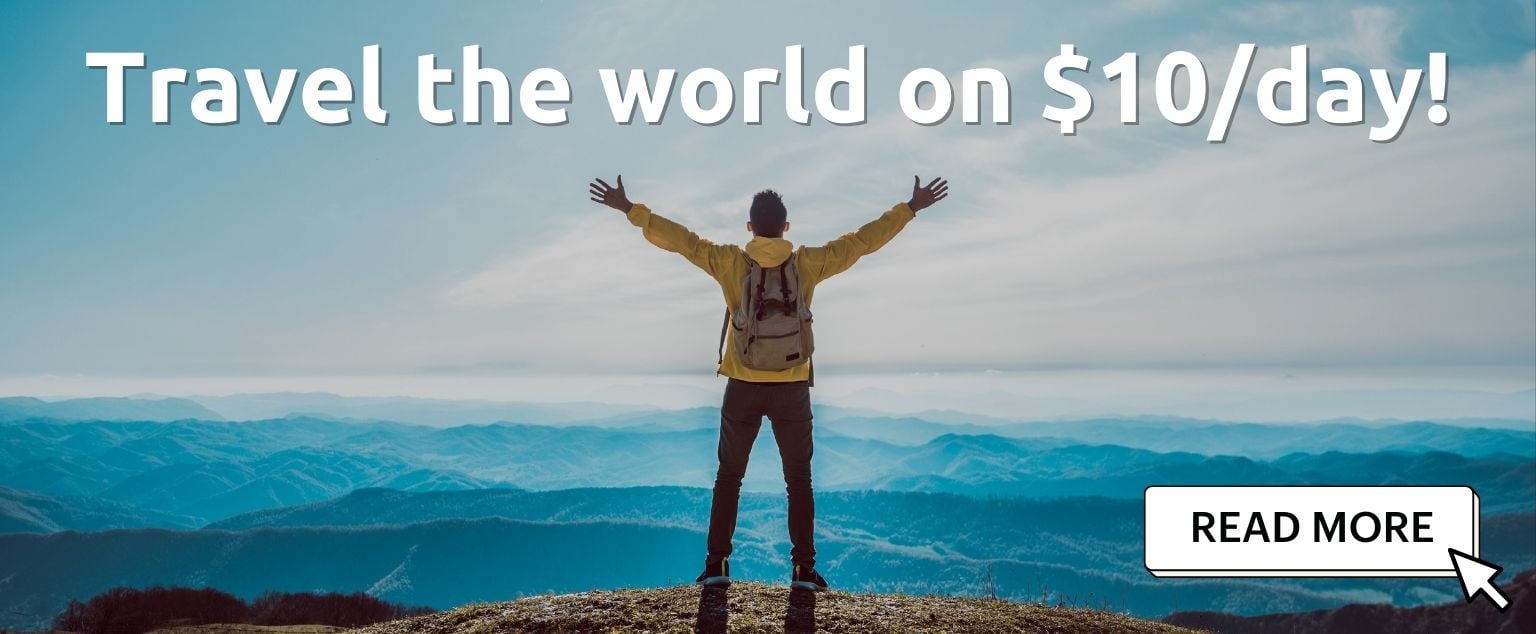 And for transparency's sake, please know that some of the links in our content are affiliate links. That means that if you book your accommodation, buy your gear, or sort your insurance through our link, we earn a small commission (at no extra cost to you). That said, we only link to the gear we trust and never recommend services we don't believe are up to scratch. Again, thank you!