A journey backpacking Europe is one of the best adventures any traveler can experience. The European continent is packed with fairy-tales villages, stunning national parks, ultra-cool cities, fascinating history, delicious food, and friendly people.
Europe is any travellers dream and whatever you want from travel, you can find it someplace in Europe. If you're new to backpacking, Europe is a great place to start your travels — European countries are well-connected, safe, super diverse, easy to navigate, and packed with plenty of wonders.
Modern Europe is a great melting pot of culture, humanity, and culinary traditions. Its cities are gorgeous and its mountains even more so. Deciding where to go and what to do can be challenging as every country in Europe has something fantastic to offer backpackers.
Planning a trip to Europe takes a lot of energy! In addition to figuring out the details of your journey, there is an important fact that should be on your mind: backpacking in Europe CAN be expensive if you're not careful.
With a few tips and travel hacks for backpacking Europe up your sleeve, you can really enjoy the best of what Europe has to offer without ending up penniless by journeys end.
This Europe travel guide will teach you everything you need to know in order to have a unique and rewarding personal journey backpacking this amazing region. In this travel guide, I cover the best European travel routes, travel trips, what to pack for visiting Europe, safety information, trekking in Europe and my favorite backpacking destinations in Europe.
Where to Go Backpacking in Europe
As our guide to backpacking Europe will show you, backpacking Europe is a journey through different cultures. Hit the beach in Portugal or get to know the gorgeous architecture in Barcelona, Spain. Go for a multi-day trek in the mountains of France or maybe discover new foods and tiny villages in Italy. If you backpack through Europe, you get to do this and so much more.
Experience life in one of Europe's most exciting cities in Berlin, Germany. Get off the beaten path in Scotland. Traverse glaciers and volcanic mountains in Iceland. Island hop in Greece. Explore the cliff-sides of Ireland. Fall in love with the landscapes in Georgia. Get stoned and drink coffee in Amsterdam, Netherlands.
Sip hot chocolate at the foot of snow-capped peaks in Switzerland. Party on an Island in Croatia. Get your mind blown by fjords and the Northern Lights in Scandinavia. Backpack Europe on the cheap in Eastern Europe. Be underwhelmed and overcharged in the UK…
Dammit Europe: So many awesome countries you have…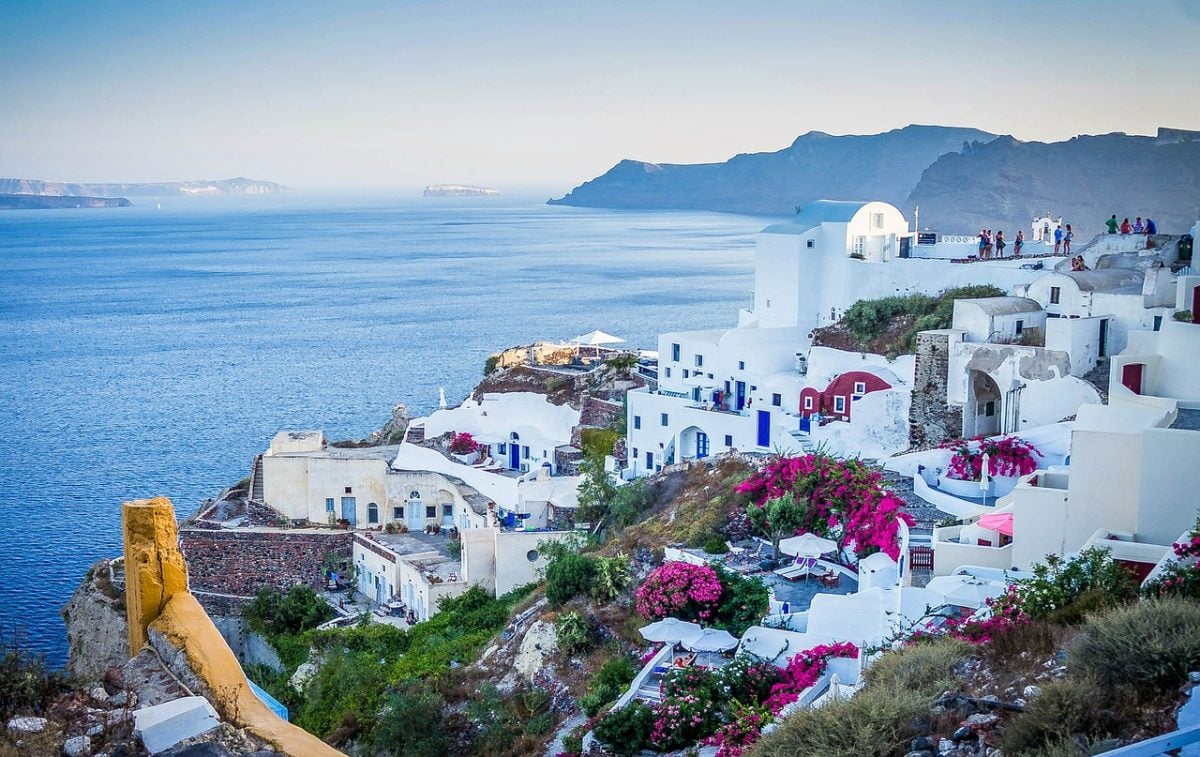 Whatever it is you enjoy doing whilst on a backpacking trip, Europe has it ALL on offer and much more. Generally, Europe has a great transportation network and moving from one country to the next is easy. The first thing you have to do is plan your trip to Europe based on what you want to get out of your adventure.
At the end of the day, the best Europe trip route lies in your hands my friends. I'm here to provide you with all the awesome ideas you need to get started!
Europe is obviously NOT as cheap as backpacking in Southeast Asia although in contrast, things generally are more organized in Europe. If you thrive on a bit of order and a bit of spontaneity, you are going to love traveling here! Now let's take a look at some of the best Europe backpacking routes I have assembled below.
Best Travel itineraries for Backpacking Europe
#1 Backpacking Europe Itinerary 2 weeks: Cities, Beaches, Mountains
Backpacking Europe: 2 Weeks
Having a two week trip to Europe is awesome. Short, sweet, and just enough to leave you hungry for more adventure. In order to backpack Europe in two weeks, you need to have a realistic expectation of what you can actually see and experience in that time. In my opinion, visiting multiple countries in any depth is probably out of the question. An exception could be popping over to Wales from England for a week or so or maybe exploring a small few balkan or baltic states.
Even if you could hop between countries with efficiency, it is better to focus your energy on getting to know a few places within a country quite well. Afterall, it is not much fun spending all of your time sitting on buses or waiting in airports.
My advice is to pick a country that you really want to visit and explore that country with all your effort in two weeks. Picking a smaller country like Portugal, Spain, Iceland, the Greek Islands or backpacking the UK are great options for those short on time.
If you really want to pack in multiple countries on your trip it is possible. Also if budget restrictions are not super tight, you could make a pretty good tour of several European capital cities in 2 weeks if you are the type of backpacker that enjoys exploring urban environments and culture. For example, you could definitely hit Barcelona, Paris, Amsterdam, and London in two weeks – ot would just require you to be on the go all of the time and may also batter the shit out of your budget.
You'll hear me say this several times throughout this Europe travel guide: If you can rent a campervan at least for one week, you won't be disappointed! Seeing Europe by campervan is a great experience! If you have only 7 days in Europe, a campervan might just be the best way to spend that time.
Europe in 2 Weeks Travel Ideas
Spain: Northern Spain's Beaches (Basque Country, Asturias, and Galicia)
This is a great 2 week Spain travel itinerary. Whether you fly into Madrid or Barcelona, catch a ride to San Sebastián for some days at the beach. You could easily spend a week chilling and partying in the Basque Country. Every visitor should try the Basque cuisine: the pintxos (tapas), fish, the fancy restaurants and the cider houses. Bilbao remains one of my favorite cities I have ever visited in Europe.
Afterward, make your way to the coastal region of Asturias, stop by Santillana del Mar – a medieval town that is in great shape today. Asturias is a terrific region to visit in Spain if you like to hike, and you are after a completely different side of the "traditional" Spain.
Galicia looks more like Ireland than Spain whereas, Central and Southern Spain are dry and hot. Oviedo will have the most options for accommodation in Galicia. You can make your way along Galicia's coastline through Coruña and Costa da Morts as well. Galicia will certainly be cooler than other regions to the south!
Spend your last couple nights in Santiago de Compostela, a Galician city with fine homemade cooking and a spectacular cathedral.
This is a great travel itinerary to couple with the epic El Camino de Santiago walk, an epic month-long pilgrimage, which I covered below in our trekking section! And if you are Backpacking Spain and Portugal, this trip will fit in nicely, as it is simple to cross into Portugal, just below Galicia.
If you are traveling in Spain for the museums, head inland to Bilbao to visit the famous Guggenheim museum. You can also take a day trip to La Rioja, Spain's most famous wine region!
Andalusia is another great region to experience and our Senior Editor Freeborn Aiden created an epic 10 day Andalusia itinerary. Spain offers some of the best backpacking Europe trips imaginable.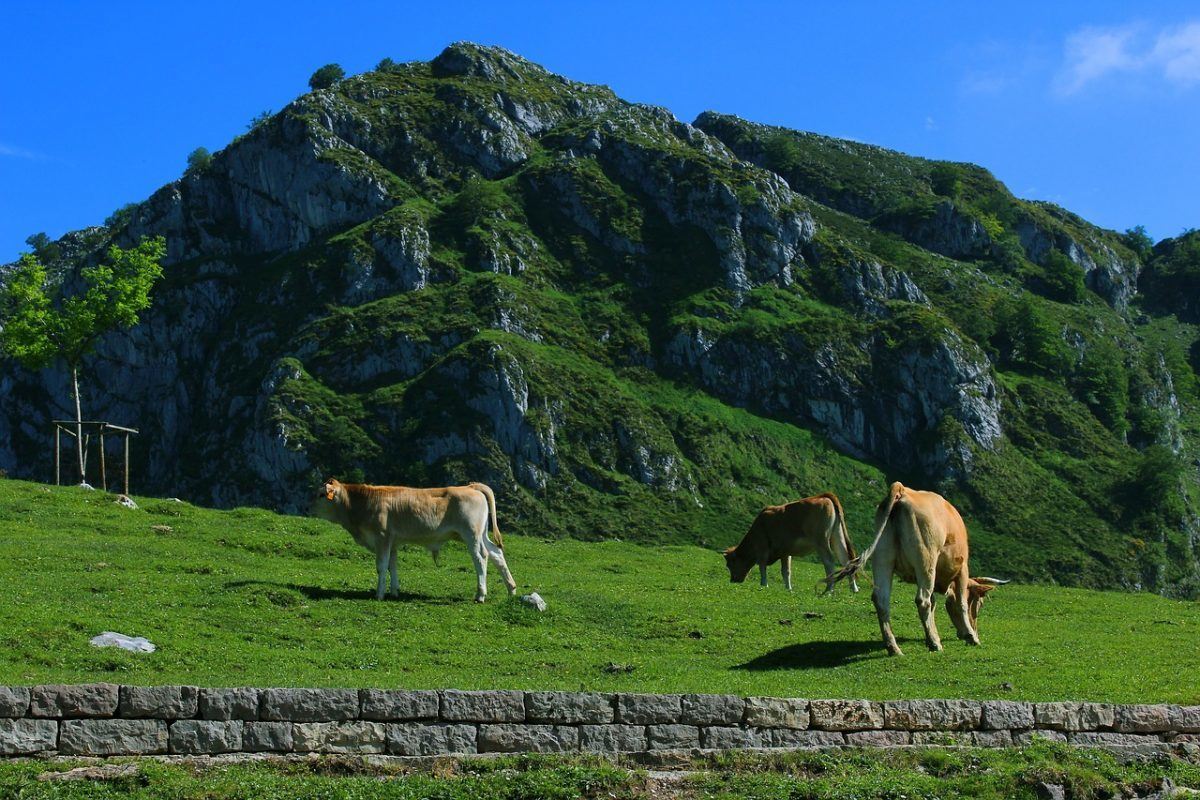 Portugal: Hip Cities and Dreamy beaches
This Portugal itinerary is great whether you have two weeks or 10 days in Europe. In addition to exploring a few cities in Portugal, visit some of the best beaches that the country has to offer. The majority of this adventure will take place in the Algarve, so be sure to pack lots of sunscreen and your swim shorts.
Start off in the hip city of Lisbon. Get your fill of culture here while walking around the Lisbon neighborhoods of Belém, and Alfama. Be sure to take a day trip out to Sintra as well, and check out the fairytale-like Romantic architecture.
After spending a few days in Lisbon, head south to the Algarve. The Algarve is full of beach towns, and each one is catered to a different type of backpacker. Party it up in Lagos or Faro, strut around the posh Albufeira, or relax like a local in Sagres or Tavira.
Driving a campervan is one of the top things to do in the Algarve! If you rent one, you'll be able to utilize Portugal's amazing campground network! This would be a great start to a road trip itinerary through Portugal as well.
#2 Backpacking Europe Itinerary 3 Weeks: Trekking, Culture, and Beauty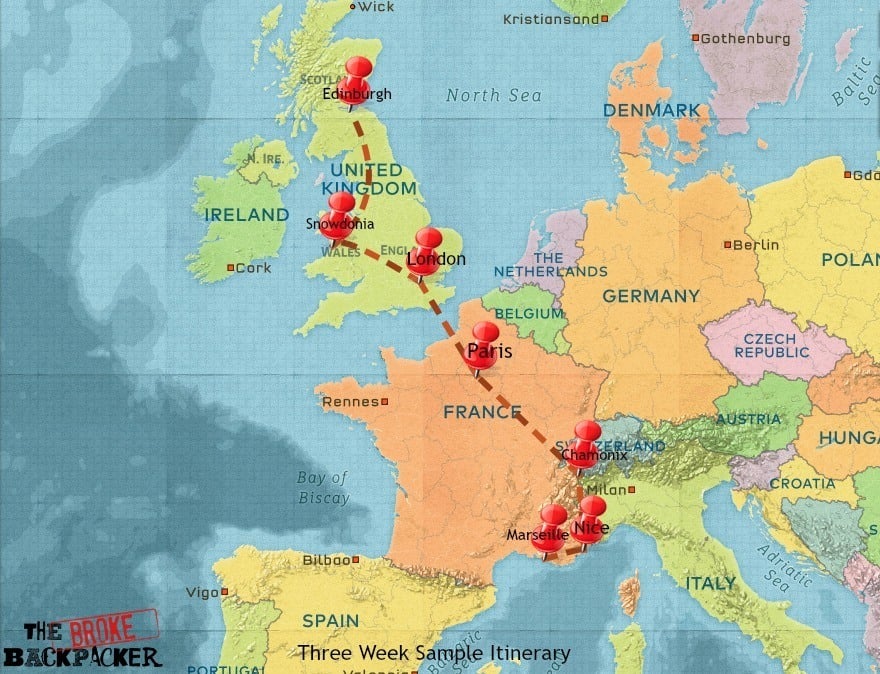 Backpacking Europe: 3 Weeks
With three weeks, you have slightly more to work with. For a good mix hit The South of France, the Alps, and the UK. This is definitely one of the more varied backpacking across Europe routes.
Get off the classic backpacker trail in Georgia.
Explore the cities, beer halls, and the stunning Black Forest in Germany before heading to The Czech Republic.
Three Weeks in Europe Travel Ideas
France and UK: Highlights
Start this journey in the south of France. Rolling Lavender fields, olive groves, and landscapes straight out of Vincent Van Gogh's dreams? You must be in Provence. The south of France is a world away from Paris and the north so welcome to the land of the sun! Explore the beautiful beaches and stunning interior of France's most relaxed region.
Next hit up The Alps. This region in France is home to some of the most breathtaking natural scenery in Europe. The Alps are adventure central in France. The town of Chamonix is the birthplace of modern mountaineering and home to Mount Blanc, Europe's tallest mountain.
Whether you love to ski or love to trek, the French Alps are bound to be a highlight of your backpacking France adventure. Make sure to eat a healthy amount of cheese at every available opportunity
Spend a few days (or more) exploring Paris before taking a flight ferry, coach or train to England.
Explore Londons neighbourhoods and check out cool Brighton, before hitting up the Cornwall Coast and National Parks in Wales or the Highlands in Scotland if you have time! This is quite the ambitious 3 week itinerary, but I believe in you!
#3 Backpacking Europe Itinerary 1 Month: The Ultimate Mediterranean Tour
Backpacking Europe 1 Month: Classic Mediterranean Countries
One month for backpacking across Europe? Now we're talking! With a month to spare, your options suddenly become larger. Now you can start thinking about covering a larger backpacking route. Your best option might be the classic European backpacking route through Spain, France, and Italy. You can truly experience some fantastic cities, epic mountains, mouth-watering food, and dreamy Mediterranean beaches.
In the end, planning a backpacking trip to Europe depends entirely on where you really want to visit. For example, you might have no desire to visit Germany or Scotland. Your heart is longing for France or Spain or Iceland. With a month to go backpacking through Europe, your options are endless. A month rolls by quickly so don't be surprised if you end up coming back for another taste. This is a serious Europe backpacking itinerary which pretty much takes in everything the continent has to offer.
1 Month in Europe Travel Ideas
Classic Mediterranean Countries Backpacking Route
Need more Europe backpacking route ideas? No probs!
Start your trip off in Madrid or Barcelona, Spain. There is plenty to get into in those cities before heading out to explore the nature of the country. If you find yourself in Barcelona, there are a ton of fun fiestas to get into.
There is some excellent hiking to be had in the Spanish Pyrenees Mountains. These range from epic day-hikes to challenging multi-day adventures. After exploring some of the cities, small villages, and mountains of Spain it's time to head to France.
The French Pyrenees are equally awesome. Backpacking in the Pyrenees is a whole trip onto itself really. I recommend taking the time to visit some of the beautiful mountain towns like Lourdes, Foix, Saint-Jean-Pied-de-Port, Arreau, and Ayet en Bethmale.
Southern France has it all. Great food, turquoise seas, solid hiking, rivers, and fun cities. Explore the Calanques National Park around Marseille before heading down the coast in the direction of Italy.
2 Weeks in Italy
For a slightly different experience, check out the engine of Italy: the industrialized North. This Italy route will allow you to see Milan, Turin, Genoa, and lovely Venice. These cities are among the most economically important metropolises in both past and present Italy. This is one of the best ways to see Italy in only 10 days – two weeks!
Starting in the posh, fashionable Milan, you'll be able to see beautiful buildings like the Grand Duomo. Make a day trip out to Lake Como while you're at for a little Riviera-esque action. Next stop is Turin, the "royal" epicenter of Italy. Check out one of the many palaces or, conversely, visit an industrial museum. The Alps are right there as well so feel free to go hiking, skiing or whatever your outdoor fancy is.
Genoa is a short drive away from Turin and is a bit of a forgotten destination. This doesn't mean that it isn't worth visiting though! Spend a day or two in this port city and grub on some amazing cuisine. Wrapping things up, travel east all the way to Venice, the Jewel of the Adriatic.
Wander among the canals and bridges and feel the grandeur of one of the most beautiful cities in Italy. Alternatively, head south to mighty, eternal Rome and Florence and enjoy the historical wonders of central Italy.
If you have another two weeks to spare you can easily tack on Portugal to the start of this backpacking route. This is backpacking Europe at its most classic for sure.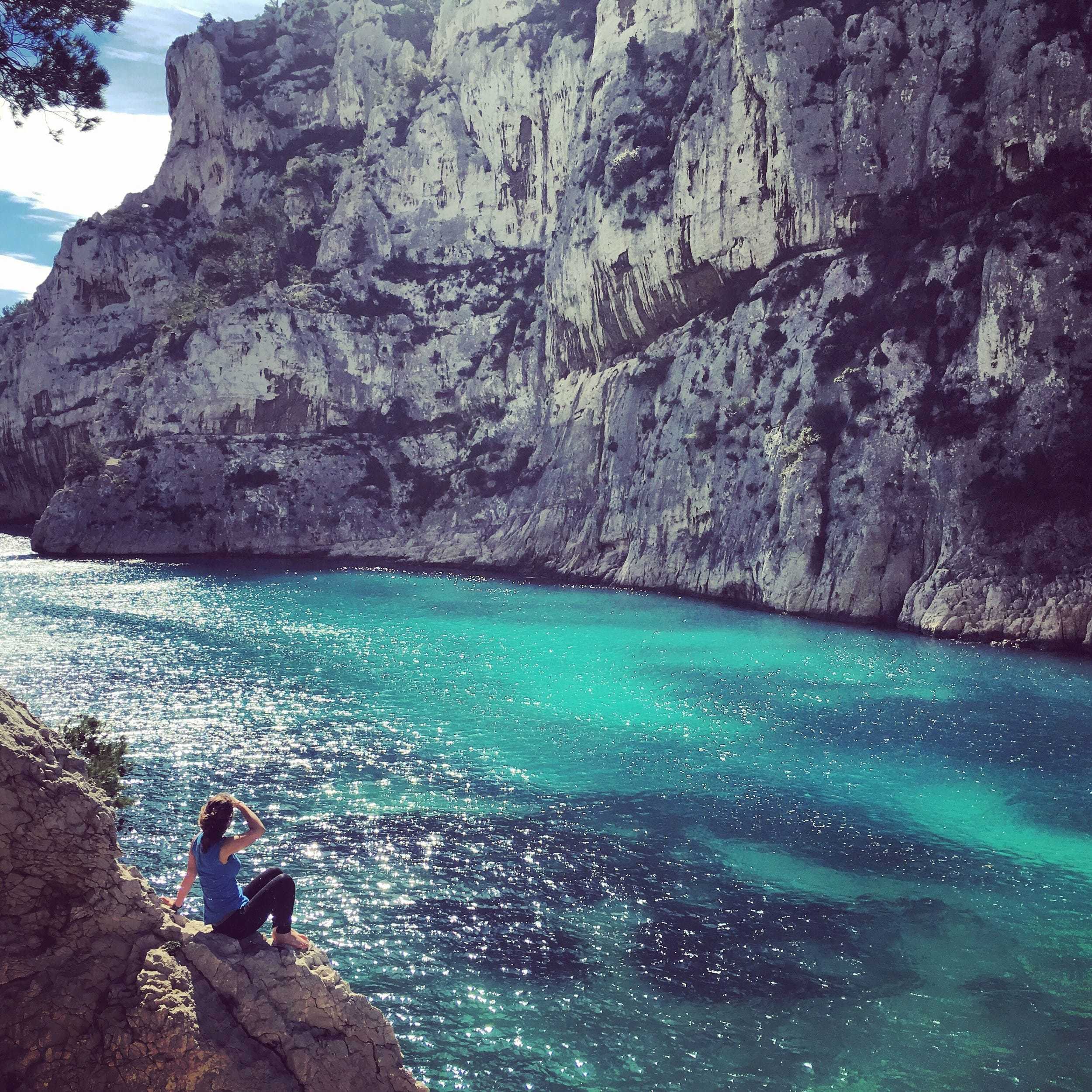 Eastern Europe 1 Month Itinerary: Exploring The Former Soviet Bloc
For this Eastern Europe itinerary, I recommend starting your journey in Prague, Czech Republic. If you have been backpacking around Western Europe you will notice things are suddenly cheaper! Dive in and explore Prague for a few days before heading to explore Budapest in Hungary.
Before you leave Prague, be sure to check out Konopište Castle (50 km away). You can easily reach Konopište by train from Prague. The castle was a former summer residence of Archduke Franz Ferdinand.
Budapest is a fantastic backpacker city famous for its cheap beer and happening bar scene. The scenic Danube River is a great place for a picnic.
Remember from the Czech Republic to Romania, The Carpathian Mountains are never too far away. One could easily spend the whole month checking out different hiking trails in The Carpathians.
From Hungary it's on to Romania for more mountain vibes, but with a Dracula twist. If you have time head south to Bulgaria and experience one of my favorite countries in the whole region.
Really there is so much to get into in each of these countries. I recommend splitting your time 50/50 between checking out the great cities and the epic mountains. There is so much history, culture, and nature in Eastern Europe. Soak it in! Just don't drink too much beer eh?
#4 Backpacking Europe Itinerary 3 months +: The Ultimate European Backpacking Route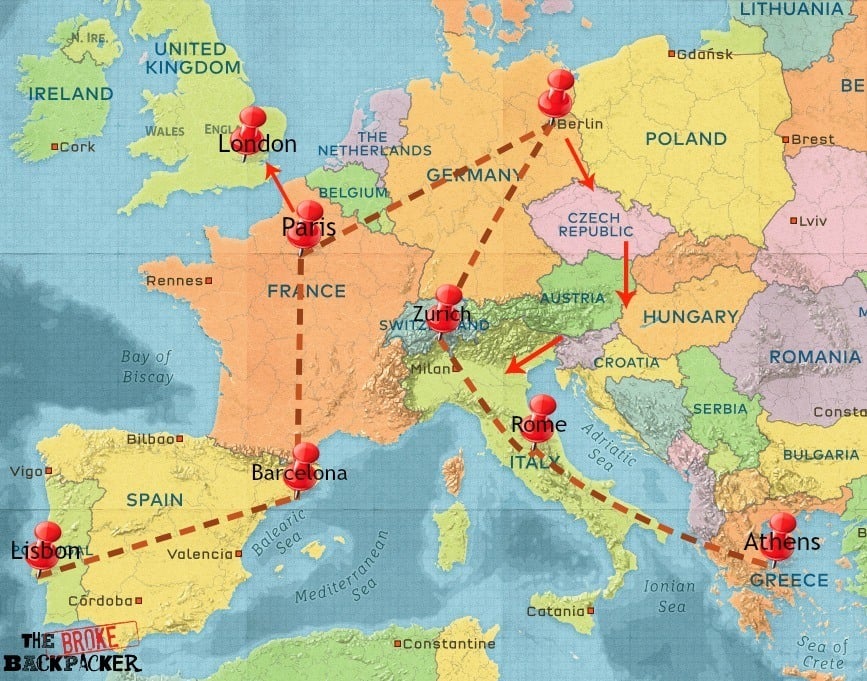 Backpacking Europe 3 months +: The Long-Term European Adventurer.
Having three months or more to backpack thru Europe is an awesome experience. You can move at your own pace, take the time to enjoy the places you love, maybe learn a bit of a new language, make some solid friendships, and really gain the essence of what life in Europe is all about.
For a 3 month Europe backpacking route, the sky is the limit. I recommend taking the time to get off the beaten path an explore the hell out of a place you know little about. Georgia, Germany, Iceland, Greece, and Turkey are all candidates. Refer to the itineraries I have listed above for initial inspiration, then forge your own path and write your own fantastic backpacker destiny.
3 Months + in Europe Travel Ideas
Greece: History and Islands
Backpacking Greece either as a primary or secondary travel option is a great experience. This is a fine itinerary if you don't have a tight time schedule, and want to get off the grid. This area has amazing beaches and culture, but the ferries can be irregular. If you are planning to combine a trip to Greece with Turkey, you should definitely check out these beautiful islands.
Start your trip on Karpathos, and enjoy its walking trails, surreal scenery, whitewashed windmills, and glass-blue water for swimming and snorkeling. This island is popular with kite surfers. Next stop is Tilos, an island full of hidden coves only reachable by foot, and lush green meadows. Then you can ferry to Rhodes, which is known for its history, nightlife, and beautiful medieval town.
From Rhodes, you can boat to the island of Kos then head to Leros, a great island for chilling out, and then to Samos. This island is known for secluded waterfalls and beaches. As you continue North you can hit up Lesvos, which is known for its olive oil, ouzo (traditional Greek alcohol) and hot springs, or Kalymnos, an island where rock climbers rejoice at the limestone cliffs. Then it's back to Athens!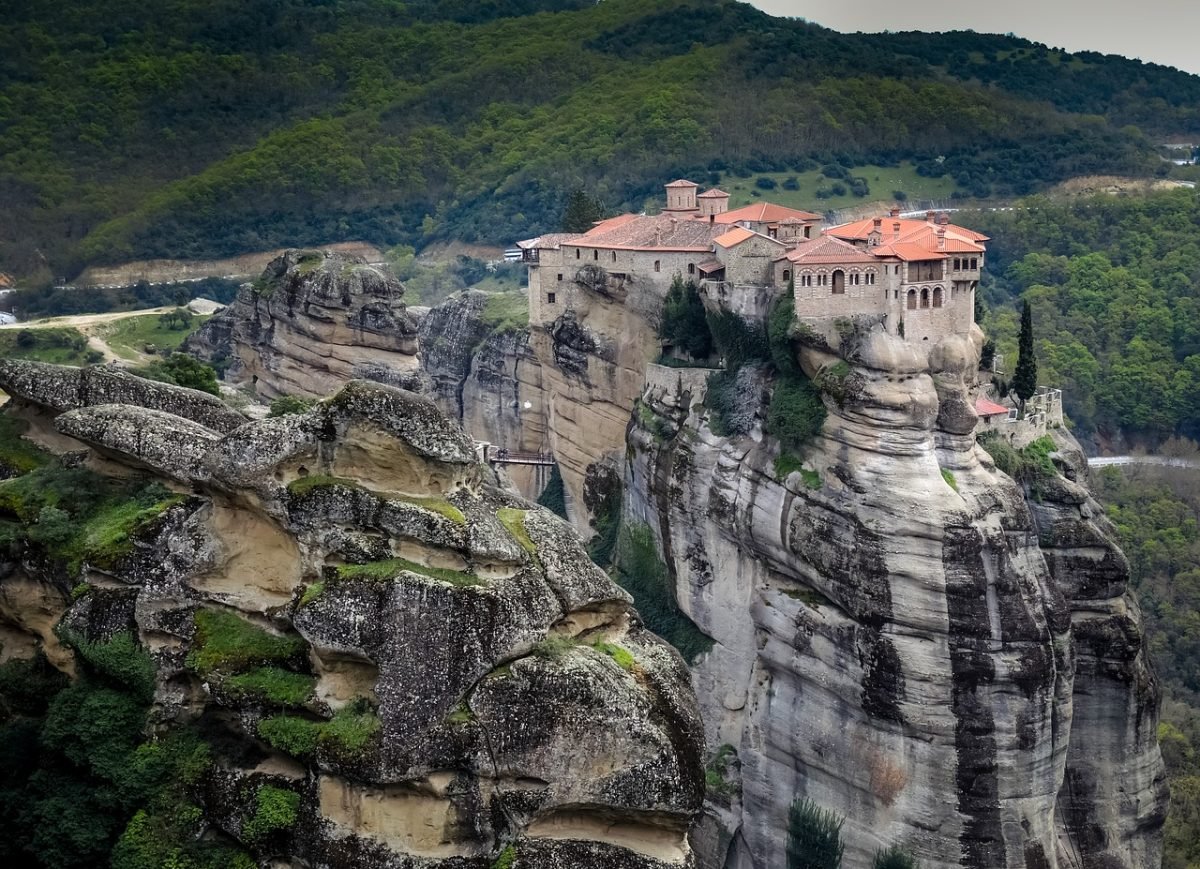 Georgia: A True Gem of Eastern Europe
Seriously, Georgia's one of those countries that you want to spend as much time as possible in. Crawl, if you must, across the entire country as you sample all the local flavors: the mountains, the wine, the culture, everything! If you have spent three months or so in the Schengen Area of Western Europe, a backpacking trip to Georgia and Eastern Europe is the way to stay in Europe without overstaying your Schengen visa.
I suggest starting in the western provinces for this itinerary. That way, you can just cross into Armenia or Azerbaijan without backtracking, and continue seeing the entire Caucasus region afterwards. Some of the best off the beaten path trekking in Europe can be found in Georgia.
From Tbilisi the capital, head west towards the region of Samstkhe-Javakheti. Be sure to stop by the town of Gori along the way. Gori is the birthplace of Josef Stalin, and the man is still worshipped there to this day. Upon arriving in Samstkhe-Javakheti, staying either in Borjomi or Akhaltsikhe, you will have many opportunities to visit local landmarks. A trip to Vardzia, Khertvisi, and Sapara Monastery are all musts.
Next stop is Kutaisi, the cultural rival of Tbilisi. Though smaller than Tbilisi, Kutaisi is equal in historical significance. Visit the local religious sites, like Gelati, Bagrati, and Motsameta, to get the full experience.
Finally: a quick stop in Mestia gives travelers a chance to see some medieval relics. The guard towers, which protected the region from invading foreigners long ago, are hard to miss. Not so obvious is the Svaneti Historical-Ethnographic Museum. This museum contains some of the oldest artifacts in the Caucasus, and cannot be overlooked.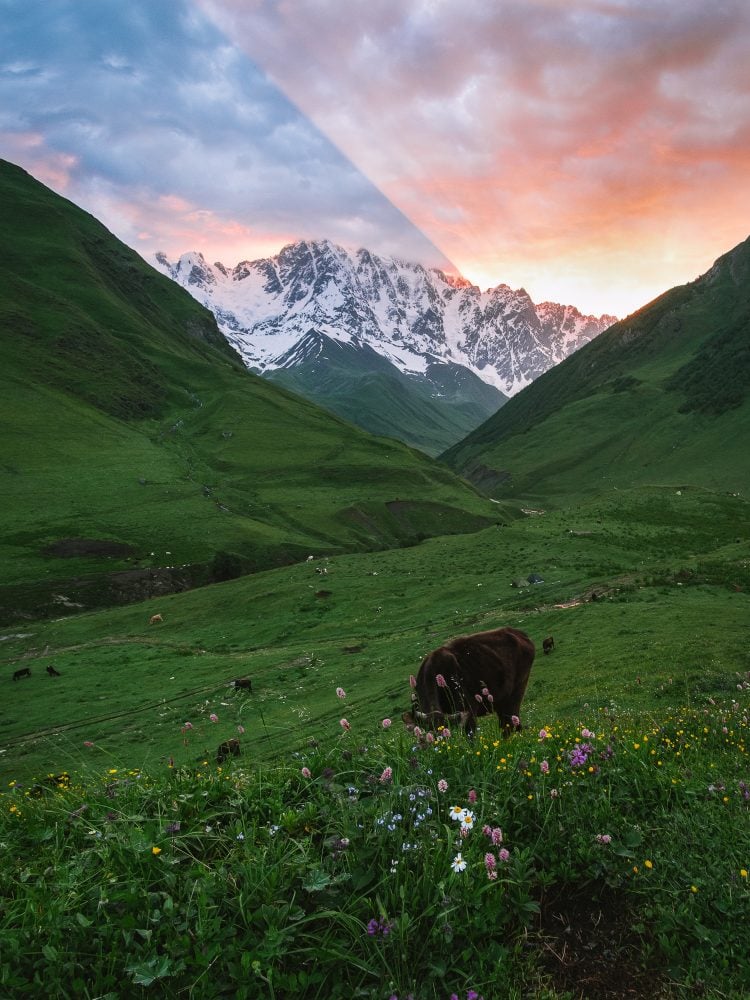 Europe Travel Guide: Places To Visit in Europe
Wherever you decide to go on your Euro backpacking trip, you will be sure to have your mind blown by all of the magic that awaits. Each country in Europe is unique, full of surprises, and requires its own individual approach and strategy with regards to budget backpacking.
The common theme is clear: backpacking Europe is a fantastic adventure that every traveler should experience at least once in their lifetime…
Once you begin to discover a few European countries for yourself, you can be sure that you will be entranced by the jaw-dropping landscapes, fascinating history, vibrant culture, and spectacular food. Feeling the anticipation yet? Good! Let us take a look at the countries that make backpacking in Europe so darn special.
Check out our run-through of where to backpack in Europe.
Portugal is a grand paradise of sorts. The pace here is slower than that of other European countries. Some of the best surf in the Northern Hemisphere can be found off Portugal's many beaches. The country is packed with friendly locals, charming villages, fun parties, and one of the most chill vibes you will come across anywhere on earth.
The country is very accessible and a great place to begin your international adventure. Lounge on the beach. Tour the islands of the Azores, or Madeira. Visit a secret village. Eat Seafood. Drink ice cold beer and smile like a fool whilst taking in an epic sunset over the ocean.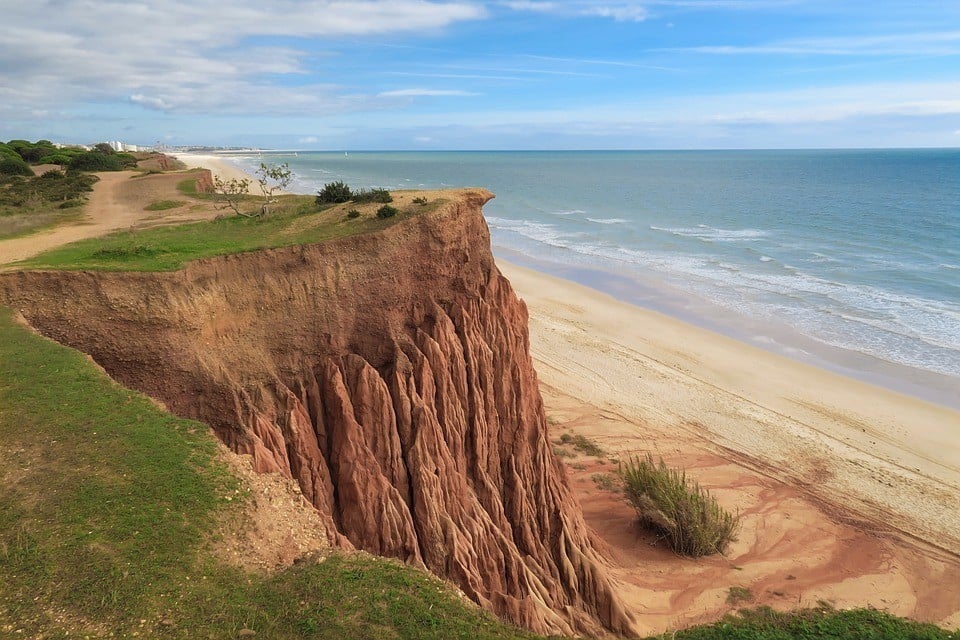 Spain is a fascinating country. One of my best friends and greatest humans I've ever known for that matter is from Spain. You do not have to look too far to see why this country, in addition to producing some lovely human beings, is a magical land for backpackers.
Like to sleep? You came to the wrong country. Think dinner at midnight! Spain is a country that truly never sleeps. But not in the shitty strung-out Las Vegas sense. The Spaniards practice sleep deprivation in style.
Spain just has a certain charm to it. Is it the small plates of delicious Tapas? The cool cold wine served with sweet orange melon in the summer? The old olive groves running through tiny villages? The fine beaches? The church in Barcelona that is a perpetual construction project?
My suspicion is that my love of Spain is deeply rooted in all of the little nuances one experiences on a daily basis whilst traveling here.
Many backpackers just roll through Barcelona and Madrid. Whilst those cities are not to be missed, leaving Spain without exploring its other regions would be a mistake. Spain is incredibly diverse. Be sure to check out its mountains. Explore Andalucia, the Basque Country, and Catalonia.
Go to a football game or a bullfight. Check out the world-class museums in Madrid. Sound like fun? This is Spain.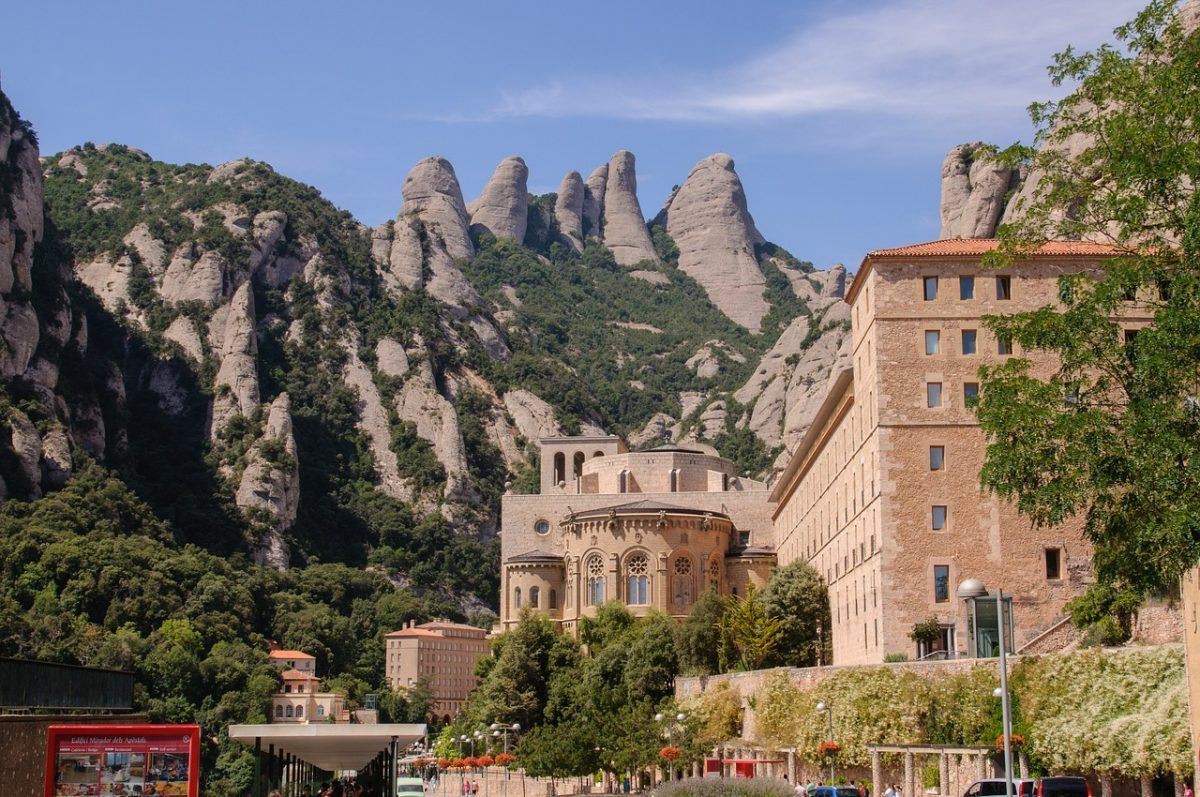 France might just be the most diverse country you encounter whilst backpacking through Europe. In addition to two coasts and two mountain ranges, France has a wide variety of cultures, landscapes, and food packed into one country. Paris is one of the most exciting cities in the world.
The Mediterranean coast is something straight out of your dreams. Trekking or skiing in the Alps is an unforgettable experience.
France is very regional. Where ever you turn you will find different kinds of wine, cheese, and even variations on the French language. If you love food, culture, and outdoor playgrounds, a stopover in France is an obvious choice for backpackers exploring Europe.
One could spend 7 days here checking things out or a lifetime exploring. The choice is up to you! I have been living in France for almost a year now and I have barely scratched the surface even though I am constantly checking out new places here.
Forget about the old stereotypes about the French being rude and uptight. The French can be like soft-boiled eggs: they have a shell on the outside but with it removed they are softies at heart. France is full of lovely soft-boiled eggs, uhm I mean humans...
Since France is quite a large country in European terms, there are so many hidden gems in this country that I have lost track. From stunning medieval castles to picturesque villages and cities, backpacking in France is truly an unforgettable experience.
As far as diverse nations go, Italy comes in a close second behind France. The sheer number of important historical sights in Rome, Florence, Venice, and Sicily are mind-boggling. Italy's fascinating history is definitely a major highlight.
The country also boasts fine trekking, lake regions, world-famous culinary traditions, photogenic small towns like Cinque Terre, and two stunning coastlines among other solid attributes.
The Italian people are also known for their humor and hospitality, making every backpacker feel right at home. For years Italy has been a heavily trafficked tourist destination. DON'T let the exposure that Italy receives twist your perception – Italy, though heavily visited, is still full of hidden wonders and spectacular experiences. Italy will certainly be a highlight of your time backpacking Europe!
DO visit a winery and get your sommelier on, if not in Tuscany than in Marche, which is way less appreciated. GO hiking in the Dolomites, which are some of the most breathtaking mountains on the planet. SEE the statue of David or the Colosseum – even the main attractions are justifiably worth-seeing. You can't backpack around Europe without visiting Italy!
If you are planning on spending time in the French or Italian Alps, a visit to Switzerland is an obvious choice. Switzerland is a land famous for its equally beautiful Alps, quaint villages, and hip cities. Heard of the Matterhorn mountain? It lives in Switzerland.
In addition to its powdery peaks, Switzerland is also home to gorgeous alpine lakes. Take in some of the ancient castle fortifications lakeside by day and sip the legendary Swiss hot chocolate by night. If ever the was a prize for most beauty per square foot in Europe, perhaps Switzerland would win without breaking a sweat.
In Switzerland, you do have to pay for the pleasure. For better or worse the Swiss people have this whole thriving economy thing down to a T. As a country long resistant to changing over to the Euro, the Swiss Franc is as strong as ever before. For backpackers, this translates into a scenario of high cost, high reward. That said, if you have a week or two on your hands, Switzerland will certainly do anything but disappoint.
Lying just across the Adriatic Sea from Italy is Croatia. Croatia is an up and coming backpacking destination very worthy of your time. Come summertime, the beaches along the coast get pumping. All night parties, fantastic seafood, and clear emerald water are the name of the game.
In the interior of the country, there are some fantastic national parks to be explored. A visit to Krka National Park is a must. Waterfalls and cool pools reminiscent of a scene in Southeast Asia have begun to put Croatia on the backpacking map.
Backpacking in Croatia is considerably more budget-friendly than its neighbors to the west. As your dollar will go farther here, consider taking more time to explore this fascinating country. That said, its' popularity had made it considerably pricier than its balkan neighbours.
A trip to Croatia isn't quite complete without visiting the capital of Dubrovnik.
After gaining a (justified) terrible reputation on the world stage in the first half of the 20th century, Germany has emerged over the last 50 years as an economic powerhouse and center of culture in Europe. Having totally reinvented itself since the days of the Nazi's and World War Two, modern day Germany is an awesome place to go backpacking.
As a lover of cool cities and good beer, I am totally enamored with Germany. While famous for its fast cars and pretzels, there is so much more to see whilst backpacking Germany – historic towns, medieval monasteries and castles, culture-filled cities, fairy-tale forests, and majestic mountains.
To top it off, Germany has one of the strongest economies in the EU, yet traveling here is surprisingly affordable in comparison to the rest of Western Europe. Plus, backpacking Germany is a great addition to any European travel itinerary!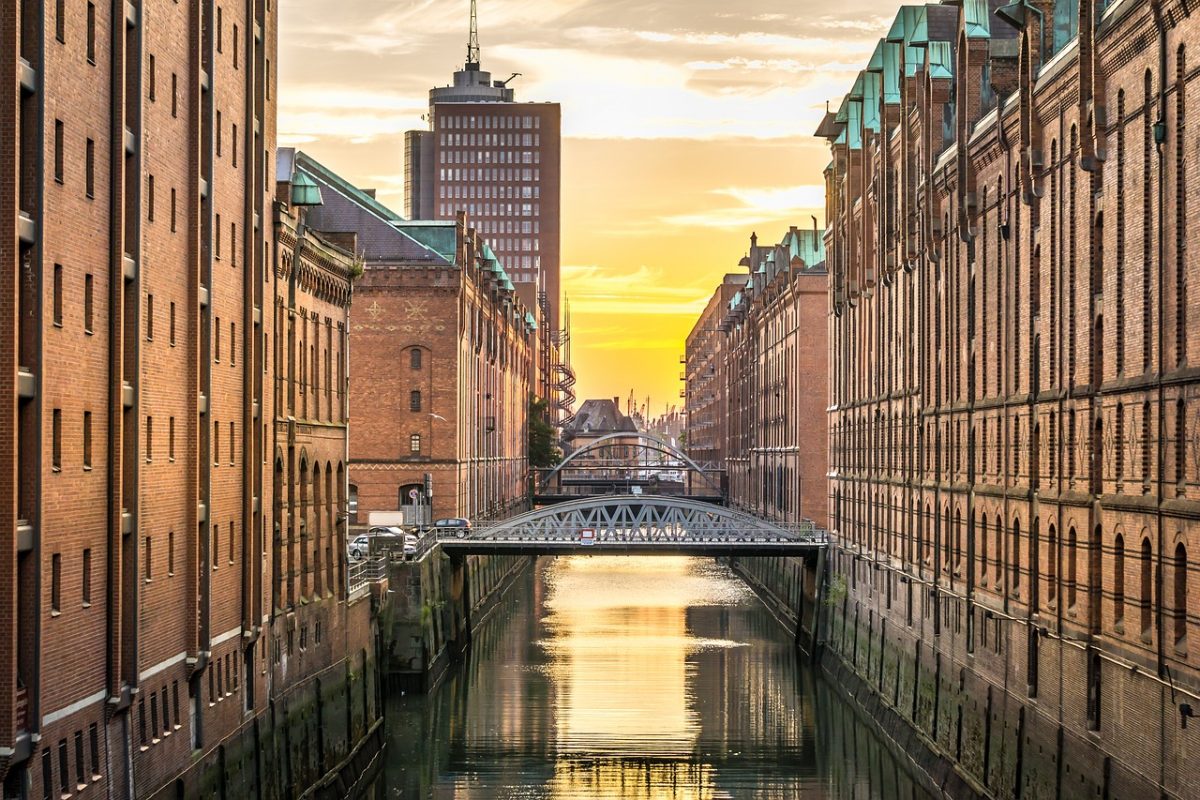 Backpacking The Netherlands
Coffee. Canals. Cannabis. Windmills. Those are some of the things that come to mind when thinking about The Netherlands. Amsterdam has long been a favorite backpacker haunt and is well worthy of exploration. Nowhere else in Europe can you (legally) rock into a cafe, order a joint, and sit down to smoke it.
If you like riding bicycles long-distance, The Netherlands is a perfect country in which to feed that urge. The Netherlands is almost entirely flat. If you have had long challenging days trekking or biking in the Alps, the flatness here will be a welcomed change.
You will find that Dutch people often speak perfect English which is impressive as Dutch sounds nor looks anything like English. Because the country is relatively small, you can travel around here with ease whilst taking in a majority of it.
One of the best things to do whilst backpacking in The Netherlands? Get baked and go wander around the Vincent Van Gogh museum in Amsterdam. Bring snacks.
Scandinavia isn't all blond haired babes (or dudes), ultra-efficient cities, and practical solutions to socio-economic problems. If you make it this far north whilst backpacking Europe, you are sure to be met by a region with heaps to offer backpackers.
The mystical fjords of Norway offer up some of the most dramatic and surreal landscapes of anywhere on planet earth. Norway also is home to some of the most picturesque Scandinavian villages. Everywhere you visit looks like it belongs on a bloody postcard.
Oh yeah, then there is the Northern Lights!
Finland, Denmark, and Sweden are home to their fair share of absolutely stunning nature in addition to some of the cleanest and most efficient cities in the world. You probably know by now that I'm always pushing great trekking opportunities.
The Kings Trail in Sweden takes you through the heart of one of Europe's true wilderness areas.
Traveling in Scandinavia can be notoriously expensive. If you plan to spend more than a couple of weeks here, make sure you invest in some quality camping gear. Having your own gear allows you to really take advantage of all of the beautiful wild places in the region without blowing your budget.
For outdoor maniacs like myself, Iceland is as good as it gets in that realm. The volcanic island of Iceland is an unbelievably stunning land, blessed with glaciers, ice fields, dramatic coastline, unique plant species, waterfalls, and thermal hot pools.
A week-long journey down Iceland's Ring Road is one of the best road trips to be had anywhere on earth.
Due to its remoteness in the middle of the Atlantic Ocean, Iceland is not a destination you just stumble upon. You will have certainly thought your way through a backpacking trip here.
Iceland is a destination on to itself. That said, if you are backpacking around the UK and Scotland, you can score a cheap budget flight from London or Edinburgh.
Iceland is very, very beautiful, though keep in mind it is probably the most expensive country on my list here (possibly tied with Norway and Switzerland). If Iceland is on your radar and you love trekking, photography, and cooler temperatures, this is the place for you to go backpacking amigos!
More and more people are heading to Iceland to go backpacking so it is important to feel a sense of urgency with regards to getting your ass there for a trip! Even if you end up in Reykjavik for a short layover, you can explore a bit of Iceland. Refer to our Reykjavik neighborhood guide for more assistance.
Getting to know Greece and some of its islands is one of the most rewarding backpacking trips to be had in Europe. Those blue and white houses and perfect Mediterranean landscapes you have seen on postcards live up to their hype in real life.
Greece is a charming, laid-back country. Backpacking the Greek Islands has been one of my favorite travel experiences. This is due not just to the beautiful views, but for the food, beaches, wonderful people, and plethora of history.
Island Hop the Cyclades. Pop over to Crete. Check out the Acropolis. Watch a Santorini sunset. Experience Life with no Cars on Hydra. Whatever you get up to in Greece a trip backpacking here is bound to be one of hell of a good time.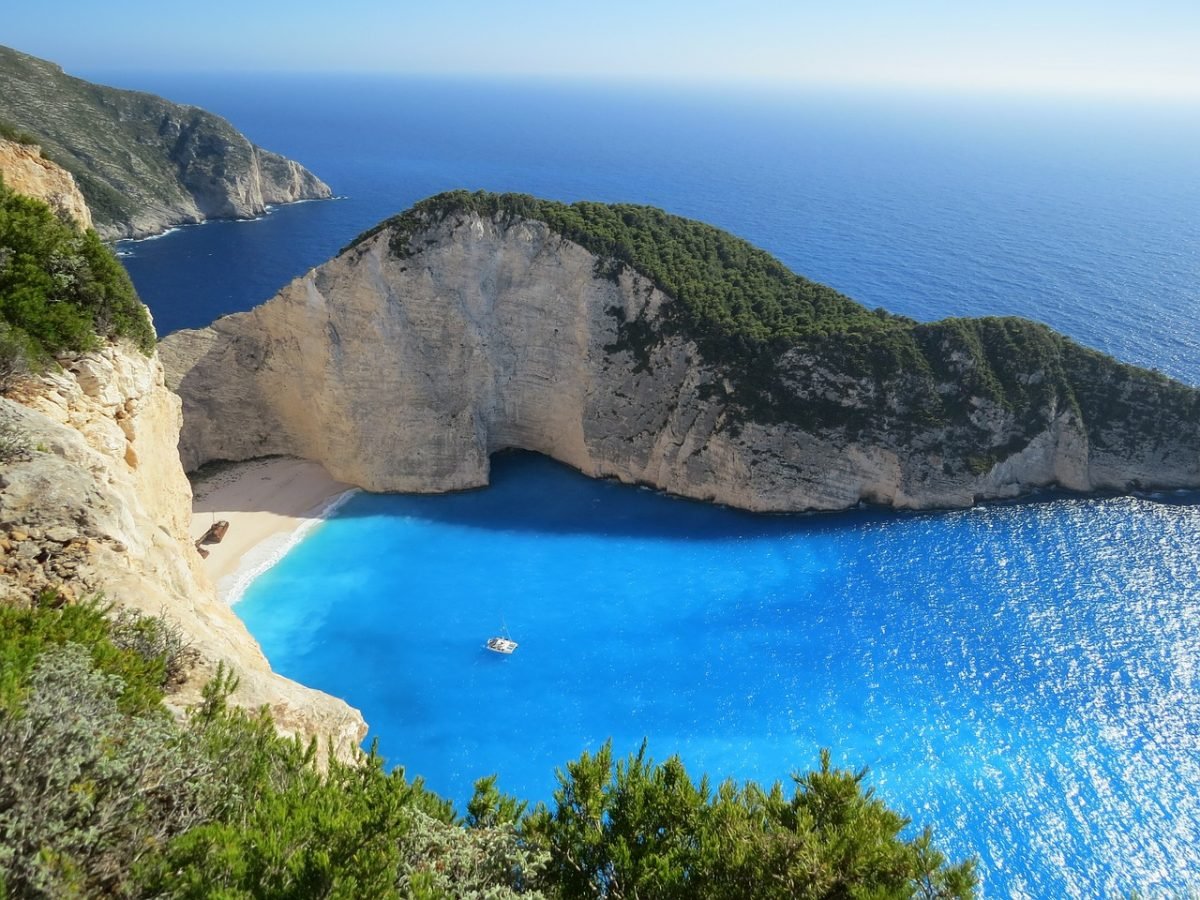 The UK is just one of those places that I have fallen in love with over the years. If you are in the mood for a wonderful campervan and trekking adventure, backpacking in the UK and Scotland is the journey you have been waiting for.
England and Wales have large sections of coast that are far off the beaten path and offer up excellent hiking/camping possibilities. The Highlands in Scotland has some of the last true wilderness areas in Western Europe. The Scottish Islands look like something out of a fairytale book.
Along with stunning natural landscapes, the UK is home to major centers of culture in Europe. London is a destination unto itself for obvious reasons. The Scottish capital city of Edinburgh too is full of awesome things to do.
Bottom line: This region has landscapes so green that the hills seem to have been spray painted green in every sense of the word. It has remote islands dotted with whiskey distilleries, lochs, and cascades.
The hiking trails and huts in the Highlands offer up an endless supply of hiking opportunities in a breathtaking environment. Throw in the vast cultural richness of the big cities and small villages and you have yourself one great place to go traveling.
As you head East through Europe, you are entering a whole other world of backpacking potential. In recent years, Eastern Europe has become the go-to destination for travelers wanting to escape the standard Europe backpacking route found in the Western part of the continent.
You'll notice as soon as you leave the Euro currency countries behind, things are suddenly much more affordable.
Backpacking Eastern Europe is one hell of a good time for any aspiring adventurer. Beer is often the same price (or less) as bottled water. You can score a dorm bed and breakfast for $10, and a long distance bus ride for less than that.
Most countries of Eastern Europe were part of or allied with the former Soviet Union, and the relics of those times are still visible across the region. There are many awesome backpacking delights to be had in this part of Europe. If you are looking to get off the beaten path, spend less money, and experience a totally different part of the continent, backpacking Eastern Europe is where it's at.
In fact, there are so many awesome Eastern European countries to see I find it difficult to mention them all here. I can't get enough of how beautiful The Carpathian Mountains are!
The Czech Republic, Hungary, Romania, Bulgaria, Slovakia, and former Yugoslavia are all prime backpacking destinations and good places to start with. I strongly encourage all travelers to experience the magic of Eastern Europe!
As far as Eastern Europe goes, backpacking Georgia is high up on the list of awesome countries to visit in 2020 and beyond. Georgia is dotted with fun cities, hill-top monasteries, lush forests, and the Caucasus mountain range. Backpacking in Georgia is cheap, relatively easy, and truly feels like a real adventure destination. The hostel scene in Tblisi is alive and well and there are loads of great things to do in the capital.
If you like hiking The Caucasus are a world-class trekking playground with almost none of the traffic received by the Alps and the other mountains of Western Europe.
In addition to stunning mountains and outdoor pleasures, Georgia has several other things going for it. The country has amazing wine, great food, and some genuinely nice people. Somehow Georgia has stayed off the general radar of people backpacking Europe.
I am certain that in the near future this will change, but at the moment awesome and unique off the beaten path backpacking experiences are ripe for the taking.
It is debatable whether or not we can consider Turkey as part of Europe, though technically it is on the continent. That argument aside, Turkey has been serving as the prominent middleman between the east and the west for millennia.
A backpacking trip to Turkey can easily be a destination by itself or serve as a secondary option after backpacking Greece or other Western European countries. Turkey is truly massive. The cities, the remote mountains, the food, the culture in general very much feels like you have left the rest of Europe behind.
Your senses will buzz as you explore the bazaars and funky shops in Istanbuls ancient neighbourhoods. If cities aren't your thing, the Cappadocia region is a great place to decompress and get back in touch with nature.
Turkey is a fascinating place to explore. If you have the time and the desire you'll certainly have the backpacking trip of your life.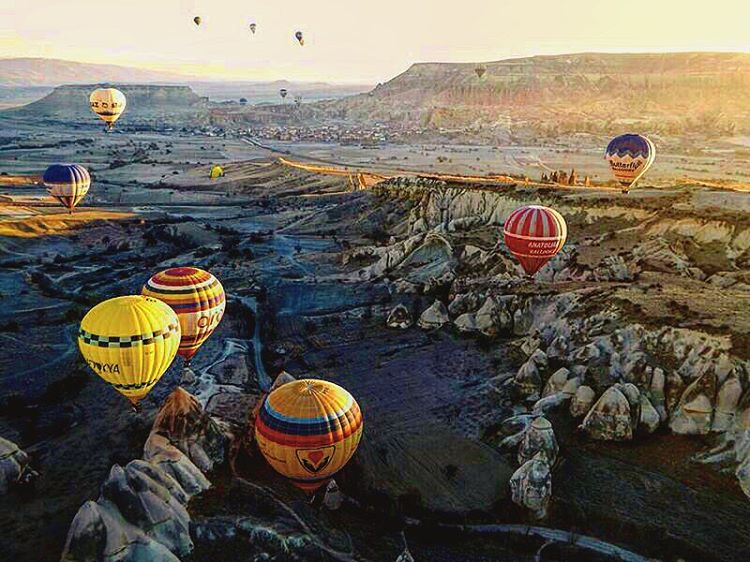 Backpacking Slovenia
We haven't quite figured out why, but backpacking Slovenia doesn't seem to be on most travelers destination list. It's surprising, since the country has so much to offer. You can roast yourself on the beach, go hiking or skiing in the famous Balkan mountains, easily visit the neighbouring countries like Croatia and Italy and enjoy the charming Mediterranean climate. Seriously, there's nothing not to like about Slovenia. Most people end up in Slovenia as a stopover on their Balkan Road trip, but the country should be visited separately.
The capital city Ljubljana is an attraction in itself. Filled with amazing history, stunning architectural masterpieces, and interesting culture, you'll need to stay in Ljubljana for more than just a couple of days to really take in its beauty.
Luckily, Slovenia isn't as expensive as some of the other central European countries. Backpacking Slovenia on a budget is easily done. You'll be pleased to know that there amazing hostels in Slovenia, but the best ones are located in Ljubljana.
Backpacker Accommodation in Europe
Aside from dreamy mountain huts, your awesome tent, and a stranger's couch, sometimes one needs to take a deep breath and book a hostel in Europe. Hostels are the most affordable budget travel accommodation option for backpackers in Europe.
When you just need a place to lay your head or a spot to meet fellow ramblers like yourself, hostels are clearly where it's at...
In fact, we at the Broke Backpacker love European hostels so much we have created a whole series of guides breaking down the best hostels to be found in cities across Europe. They make it very easy to pick the right hostel for yourself in any given city!
Take a look at the coolest party hostels in all of Europe.
Or check out these super-detailed European hostel guides by city:
Top Things To Do in Europe
1. Festivals in Europe
Europe is home to some pretty awesome festivals happening throughout the year. There is a festival out there to suit every individual backpacking Europe. Try to catch a few as you travel around Europe!
Carnaval, Portugal (February/March) – The celebration of the last carnal moments before abstaining for Lent. Not as big as the Brazilian version, but still good.
Fiesta de San Isidro, Spain (May): This fiesta takes place in Madrid in May. There are parades, concerts, and parties. Locals dress up in traditional costumes and celebrate with bullfights all month. Say what you will about bullfighting: it is a big part of Spanish heritage for better or worse.
Calvi On The Rocks, France (June): Calvi On The Rocks is an electronic music festival set on the islands stunning coastline and plays host to some of the top artists of house, techno and alternative music over six days. This festival takes place on the beautiful island of Corsica!
Pride (usually June): Everyone's familiar with the international LGBTQ+ festival. Most of the world's big cities have a Pride weekend but European Pride festivals are renowned for their extravagance. If you're travelling in summer, you might stumble on one anyway.
Boom Festival, Portugal (July): Europe's (and the worlds) biggest and best Psytrance festival. People from all over the world converge on a lake in Portugal for several days or peace, love, drugs, dancing, K-holing, and yoga among other things.
Electrobeach, France (August): The biggest electronic festival in France will hit the south coast resort of Barcarès this summer. Global stars of house, EDM, and trance will play to over 100,000 festival-goers on the beaches of the Mediterranean. If you love electro music, this festival will blow your mind.
Gelato Festival, Italy (September): Festival that celebrates all things gelato. Enough said.
Musica dei Popoli, Italy (October/November): A large festival that showcases alternative and folk Italian music. Held in Florence.
2. Off the Beaten Path Adventures in Europe
You now know the numbers of how many foreigners visit Europe each year: it's in the hundreds of millions all said. Fact is 80%+ of those people do one of two things. Either they just visit a few cities or they go on cookie-cutter tours where they are shuffled around from one famous attraction to another plowing through a sea of baguettes, gelato, and, tapas along the way.
Few people really get out an explore multiple destinations in Europe under their own steam. Fewer still experience Europe off of the beaten path. Even with minimal, you can carve out your own track to seeing a more authentic Europe - for example, visit anywhere in England that isn't London or pick any Baltic state. Simple.
That is not to say that as soon as you hit the Alps you'll be on your own. Far from it, again depending on where you go. More importantly, you will escape the tourist hordes, mingle with more locals, find your own solitude, and overall a path to a more rewarding backpacking experience.
Explore small villages. Go on multi-day treks. Go backpacking in the mountains that aren't the Alps (though they are stunning). Couchsurf with locals. Spend a few extra days getting to know a popular city. Do things that aren't on the "must see sights" in travel magazines.
If you follow these suggestions and remain open to other off the beaten path adventures as they present themselves, you will be sure to make memories that last a lifetime.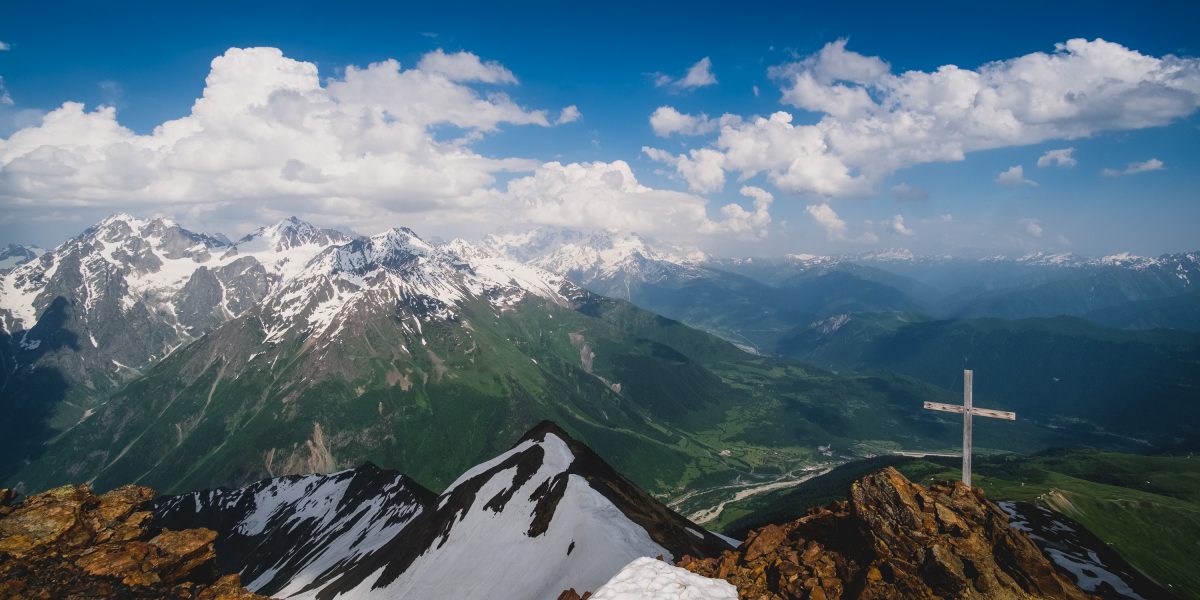 3. Best Hikes in Europe
Europe is a land blessed with incredible hiking opportunities. Each country has a wide range of day hikes and multi-day treks on offer. Trekking is a great way to get to know any country by experiencing its wild side. In addition to well-maintained trail systems, many regions in Europe are home to mountain huts. For a fee one can enjoy these super comfortable and unique fixtures of the European mountains.
A night or two in a mountain hut, overlooking a great snowcapped valley is a priceless experience. Here are a few of the best hikes in Europe to get you psyched for an outdoor adventure of your own.
Gran Paradiso, Italy: Trekking in Italy's northern Gran Paradiso region is world-class. Expect high peaks, mountain wildflowers, and possibly an ibex or two.
Mt. Etna Trek, Sicily, Italy: Climbing an active Volcano in Sicily is at much fun as it sounds.
Walkers Haute Route, France-Switzerland (Chamonix to Zermatt): A famous high route from Chamonix to Zermatt. The trek features absolutely classic alpine scenery, snowy peaks, glaciers, high meadows and deep valleys, and close-up views of such icons as Mont Blanc and the Matterhorn.
Gergeti Glacier, Georgia: Start the hike from the main village at the base of Kazbegi to the lower termination of the glacier covering it's flanks. Greats off the beaten path trek in Europe!
Landmannalaugar Trek, Iceland: The "hot springs hike". Enjoy mind-boggling beauty by day, and soak in the thermal hot pools by night.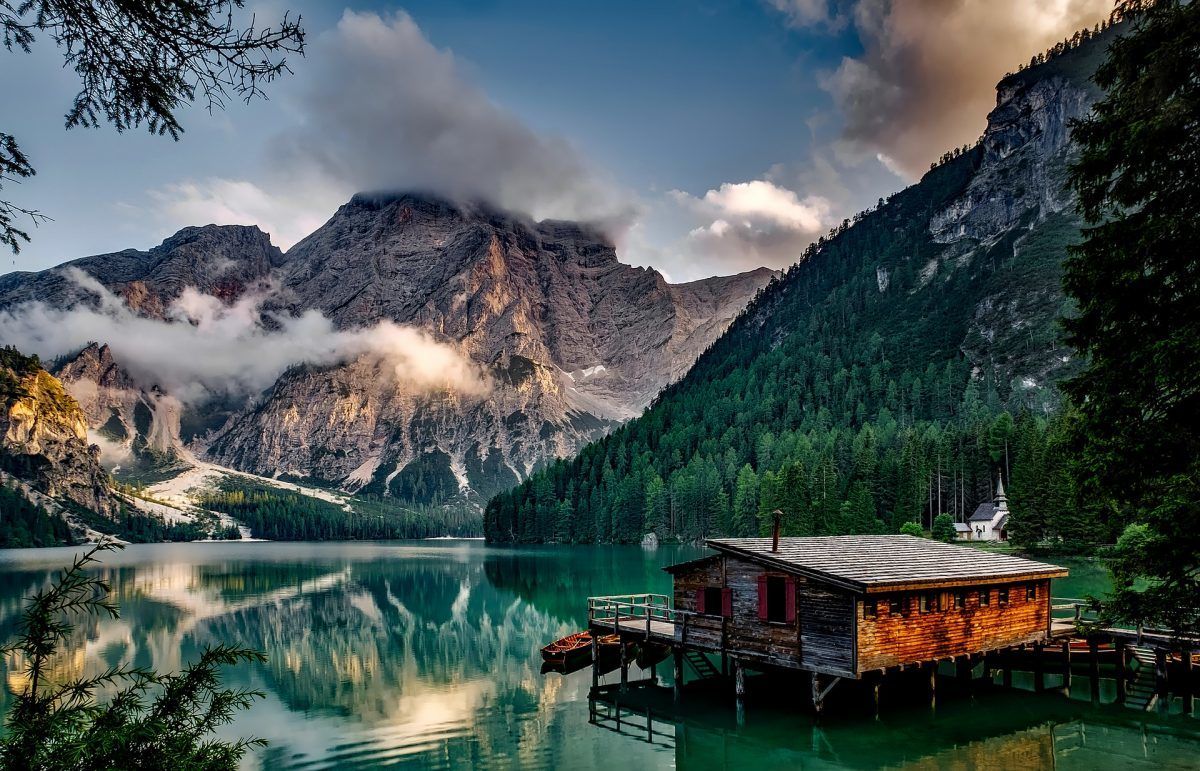 4. Best Long Distance Hikes in Europe
Tour Du Mont Blanc, France: The unforgettable circuit around the Mont Blanc massif. Outstanding views up to Mont Blanc, Western Europe's highest at 4,810m, and out across the dramatic peaks, glaciers, and deep green valleys of the high Alps. If you have the time, this might just be the most scenic (and most trafficked) hike in Western Europe.
El Camino de Santiago, France - Spain: Perhaps the most popular famous long-distance trek in the world, El Camino is an important trek in the hearts of religious pilgrims and outdoor enthusiasts alike. Hike a section of it to feel out the vibe, or take on the whole bloody thing. All 500 miles of it.
The Kings Trail (Kungsleden), Sweeden: At 270 miles long, this epic trek is bound to take you at least a couple of weeks if not longer. It passes through, near the southern end, the Vindelfjällen Nature Reserve, one of the largest protected areas in Europe. There is no better way in my opinion to get to know Sweeden.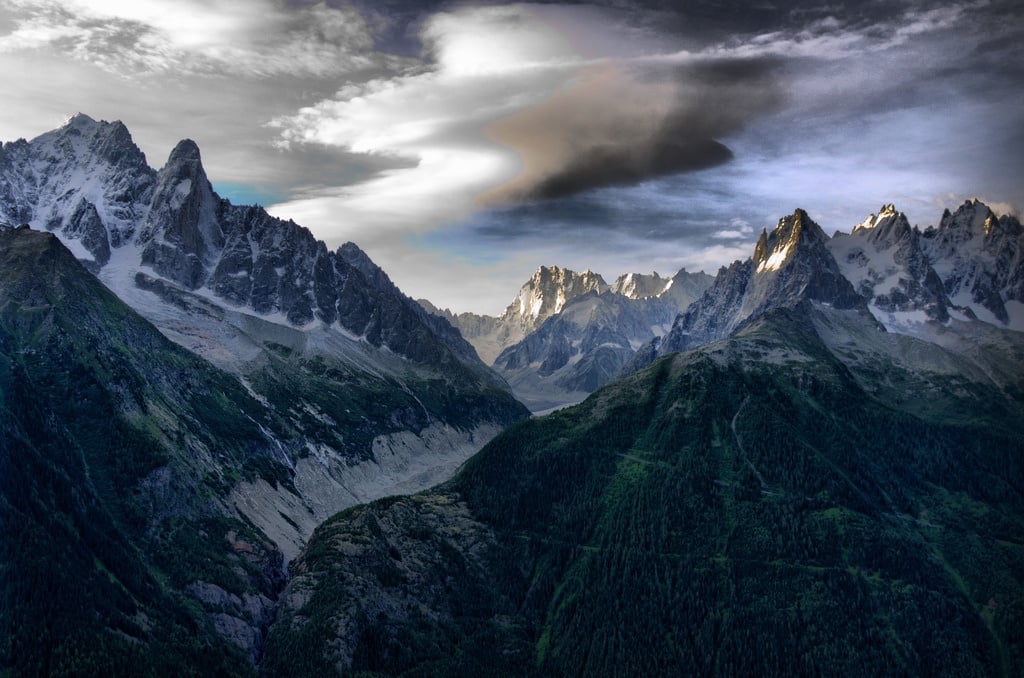 5. Surfing in Europe
Many backpackers are unaware that there is some killer surf to be found all across Europe. Portugal is certainly famous for having massive waves the associated surf competitions. That said, if you are keen on surfing at some point as you travel thru Europe, you do have some options. Below I have provided a short list of surfing hotspots in Europe.
Biarritz, France: One of the oldest known surf meccas of Europe. The surfing here is great for beginners as well as seasoned rippers.
Newgale Wales: Surfing on this beautiful stretch of coast facing out towards the Irish Sea, the waves here are powerful and the views are epic.
Belhaven Bay, Scotland: This surf spot is only an hours drive from the capital! Make sure you have a good wetsuit. Not the warmest water in the world, but the waves are good at times.
San Sebastian, Spain: When not eating and drinking, it is easy to hit the beach and catch a few waves before resuming the former.
Lagos, Portugal: Probably the unofficial capital of surfing in Portugal. There are many surf schools across Lagos that will help you tune up your surfing game in no time.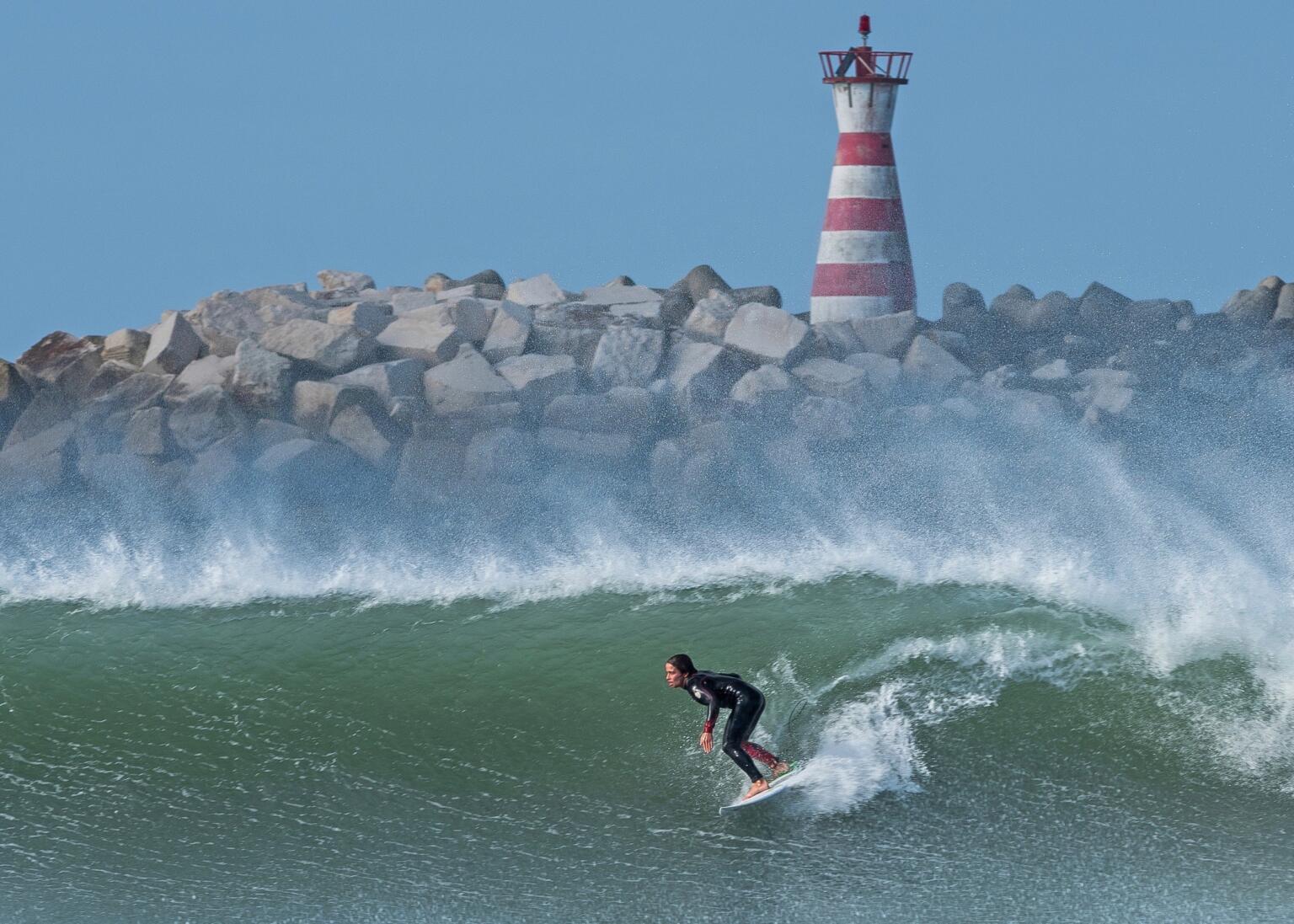 Europe Travel Tips
Best Time to Visit Europe
The first of our Euro backpacking tips is the when! Europe is a total madhouse in the summer. Millions upon millions of tourists descend on the continent. Cruise ships fill the harbors. Tour buses clog the road. Flight prices increase.
Whilst the middle of the summer can be a very beautiful time to visit, the summertime is the most crowded season and it is also the hottest. Portugal, Spain, France, Italy, and Greece can be so hot in July and August that all you want to do is switch places with that white wine bottle sitting in the bucket of ice.
Europe is also very prone to seasonal pricing. Prices rise with the temperatures in the summer.
Point being, come in the summer if you must, but I don't recommend it. The spring and the fall seasons are the best time to visit. The temperatures are mild, and a majority of the people who were here on summer holiday have now sulked back to their offices and suburban hells.
Springtime in Paris and other European cities is as romantic as it sounds. Flowers are blooming & the birds are out. You can go in a t-shirt during the day without having the sun cook you alive.
You will find the lowest prices in most regions in the winter. If you love snow sports, a winter visit is an obvious choice to explore the French, Swiss, or Italian Alps.
The mountains of Eastern Europe have their fair share of ski slopes as well. The skiing in Eastern Europe comes at a fraction of the cost of skiing in the Alps.
What to Pack for Europe
On every adventure, there are six things I never go traveling without. They will greatly enhance your europe backpacking trip too.
1. Security Belt with Hidden Pocket: I never hit the road without my security belt. This is a regular looking belt with a concealed pocket on the inside – you can hide up to twenty notes inside and wear it through airport scanners without it setting them off. This is hands down the best way to hide your cash.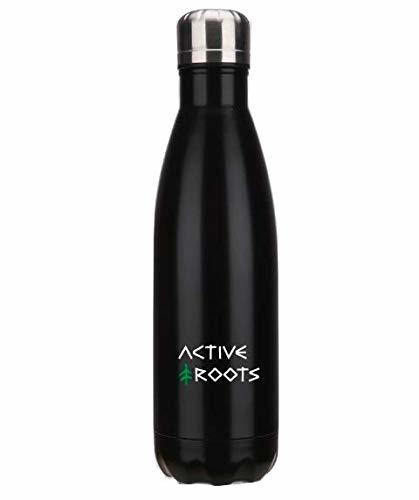 2.Travel Water Bottle: Always travel with a water bottle – it'll save you money and reduce your plastic footprint on our planet. AR bottle are tough, lightweight and maintain the temperature of your beverage – so you can enjoy a cold red bull, or a hot coffee, no matter where you are. For every AR bottle sold, we donate 10% to PlasticOceans.org – an initiative to reduce plastic in our oceans!
3. Microfibre Towel: It's always worth packing a proper towel. Hostel towels are scummy and take forever to dry. Microfibre towels dry quickly, are compact, lightweight and can be used as a blanket or yoga mat if need be.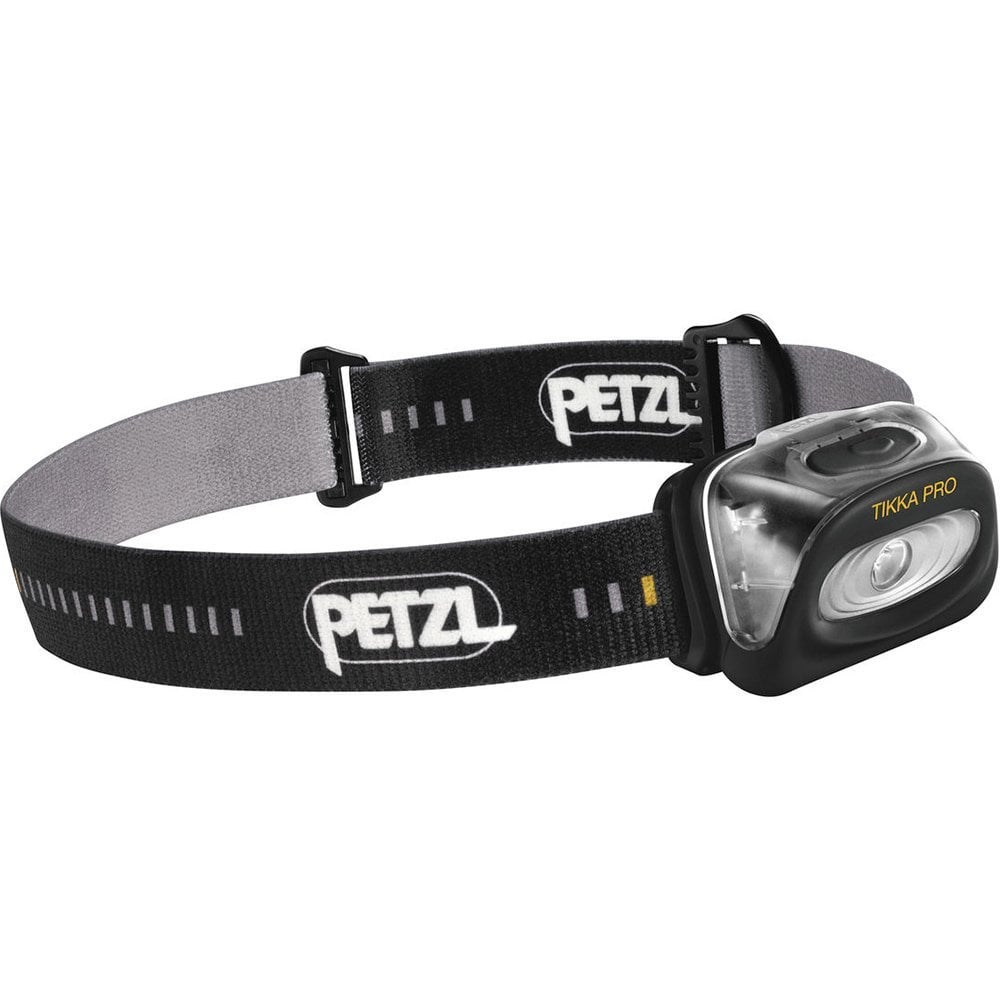 4. Headtorch: I would never travel without a headtorch. Even if you only end up using it once, a decent head torch could save your life. If you want to explore caves, unlit temples or simply find your way to the bathroom during a blackout, a headtorch is a must. Currently, I'm using the Petzl LED headlamp with red light (which insects can't see).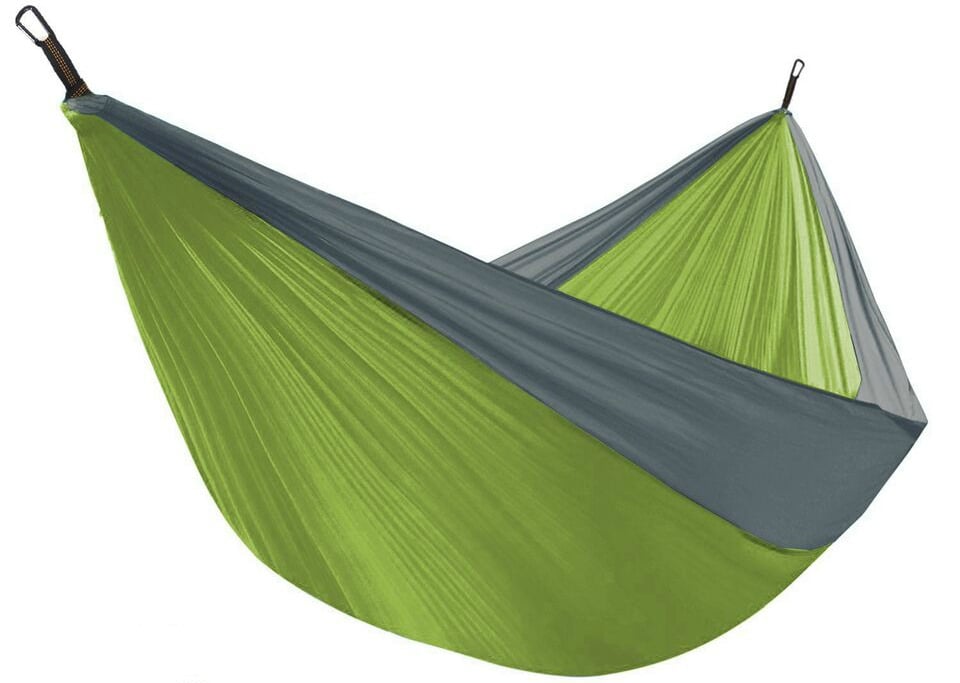 5.Hammock: Taking a tent backpacking is not always practical but hammocks are lightweight, cheap, strong, sexy (chicks dig hammocks) and allow you to pitch up for the night pretty much anywhere. Right now, I'm rocking an Active Roots parachute hammock – it's light, colourful and tough.
6. Toiletry Bag: I always travel with a hanging toiletry bag as it's a super efficient way to organise your bathroom stuff. Well worth having, whether you are hanging it from a tree whilst camping, or a hook in a wall, it helps to have quick access to all your stuff.
For plenty more inspiration on what to pack, check out my full backpacking packing list.
Books to Read While Backpacking Europe
The Backpacker Bible – Get it for free! Learn how to ditch your desk and travel the world on just $10 a day whilst building a life of long-term travel with an online income. To inspire and help the next generation of Broke Backpackers, you can now grab 'How to Travel the World on $10 a Day' for free! Get your copy here.
For Whom the Bell Tolls: Ernest Hemingway covered the Spanish Civil War as a journalist and turned his account into a fiction story. It has been ten years since I first read this book, and still to this day it is in my top five favorites without a doubt.
Homage to Catalonia: Another classic from the Spanish Civil War period. In 1936 Orwell went to Spain to report on the Civil War and instead joined the fight against the Fascists. This famous account describes the war and Orwell's experiences.
If on a Winter's Night a Traveler: Italo Calvino was one of the most influential writers of the 20th century. This novel is a collection of his most regarded short stories.
A Moveable Feast: Fancy having a look into what life was like for expats living in Paris in the 1920s? If you yearn for the Golden age of the Lost Generation like I do, this Ernest Hemingway classic is a must read. OK, so I'm showing my Hemingway bias here, but hey it is a great read too!
Satori in Paris: Satori in Paris is a rollicking autobiographical account of Jack Kerouac's search for his heritage in France and lands the author in his familiar milieu of seedy bars and all-night conversations. This book is one of ol' Kerouac's last novels.
Greece: A Traveler's Literary Companion: This is a compilation of 24 stories and essays based on the ancient Greek myths and modern tales.
Lonely Planet Europe: Relevant, up-to-date advice and tips for backpacking Europe.
Staying Safe in Europe
So how safe is Europe? Recent years have brought on a string of terrorist attacks in Europe. While these events are rare, they do receive a lot of attention and negative press. Justifiably so to a degree, though I would argue that Europe is still just as safe as it ever was to go traveling.
Yes attacks happen. I do feel like the media in Europe and the US really portrays Muslims living here in a negative light. There are plenty of other groups committing acts of violence, though attacks carried out by Muslim folks receive the most coverage.
This has led to a string of pro-nationalist anti-Muslim rhetoric across Europe, unfairly blaming the Muslim populations for a wide swath of internal problems.
The possibilities of something bad happening to you on your journey backpacking Europe is slim to say the least.
Always be alert when moving about in big cities especially if you have all of your gear with you. Pickpockets and thieves target crowded markets and train stations. Don't flash wads of bills and then leave your wallet sticking half-way out of your back pocket.
It is never a good idea to be out shit faced drunk, alone and loaded with cash especially not at 3 am. Be smart, make good choices and it shouldn't be too difficult to guard yourself and your belongings. Either way, we would advise considering taking out European travel insurance.
Travel Insurance for Europe
A wise man once said that if you can't afford travel insurance, you can't really afford to travel – so do consider backpacker insurance sorted before you head off on an adventure! Traveling without insurance would be risky. I highly recommend World Nomads.
I have been using World Nomads for some time now and made a few claims over the years. They're easy to use, offer the widest coverage, and are affordable. Also, this is the only company I know of that lets you buy travel insurance after leaving on a trip.
If there's one insurance company I trust, it's World Nomads. Find out why I recommend World Nomads, check out my World Nomads Insurance review.
Getting an estimate from World Nomads is simple - just click the button or image below, fill out the necessary info, and you're on your way!

Europe Travel Guide - Getting in and around
Arriving in Europe
Of course there is no one answer to this question. Where to do you want to go backpacking?! Once you dial in where you plan to go it is only natural to start your backpacking Europe trip in the country first on your list. Easy!
Whilst looking for plane tickets to your chosen backpacking destination, I advise that you look at multiple cities and book the cheapest flight even if that city isn't in your targeted country. You can easily fly between capitals in Europe on the cheap.
For example, if you want to begin your Europe adventure in Spain but the tickets to Paris are going for $200 less, odds are you can score a budget flight to Madrid or Barcelona from Paris for less than you would have paid flying directly to Spain. That said, do note that budget airlines usually charge extra for baggage and this can often double the price of your flight.
Barcelona ain't a bad place to begin you Europe backpacking adventure.
Entry Requirements For Europe
If you want to backpack in Europe then you may need a Visa. Entry and Visa requirements vary between different European countries although many of them do follow broadly similar criteria. For travel in EU countries, a Schengen Visa is required (unless you are from another EU country in which case all you need is your passport/ID). Note that some EU countries (most notably the UK) are not part of the Schengen agreements and separate visa's are required for visiting.
Citizens of the US, Canada, Australia, New Zealand & Singapore can usually obtain visa's for most European countries on arrival. It can be significantly harder for everybody else. Overstaying visa's is not recommended.
It is very wise to work out which countries you wish to visit and check their individual entry requirements before you set off. Regarding overland travel, note that even if you are only passing through a country en route to another, entry requirements will still apply.
How To Travel in Europe
Okay there are many great ways to get around Europe! If you plan on hitting up multiple countries in Europe, the Eurorail Pass is a great option. You can buy a rail pass for one country or for all of Europe.
Buying train tickets individually adds up fast, so in the end buying a pass it totally worth it - check out our in-depth post on traveling Europe by rail.
Long-distance buses are probably the cheapest option, though they tend to be the most time consuming as well. A 9-hour journey with a company like Flixbus is likely to cost you between 25-50 Euros depending on when you book.
I like Flixbus because if plans change, you can cancel for a small fee and rebook when you're ready. You can score long-distance buses for as little as 10 Euros if you're really on it.
Whilst you are backpacking the cities in Europe, use the metro and local buses to get across town. Got a couple of days in a capital city? Buy your metro tickets in bulk and save a few bucks.
Renting a car is surprisingly affordable in Europe and will give you unrestricted freedom to go and do what you want. You can sort your car rental here in just a few minutes. Booking in advance is the best way to ensure you score the lowest price and your choice of vehicle. Often, you can find the best car rental prices when you pick up the rental from the airport. You can easily rent a car from any major city in Europe.
Make sure you also purchase a RentalCover.com policy to cover your vehicle against any common damages such as tires, windscreens, theft, and more at a fraction of the price you would pay at the rental desk.
BlaBla Car is a great website for connecting drivers with people interested in carpooling. If you are wanting to catch a ride to the next city or to a neighboring country, keep an eye out and you might be able to connect with someone on the site. This is not a free ride. Expect to help pay for some of the gasoline and expect to get there faster than the bus.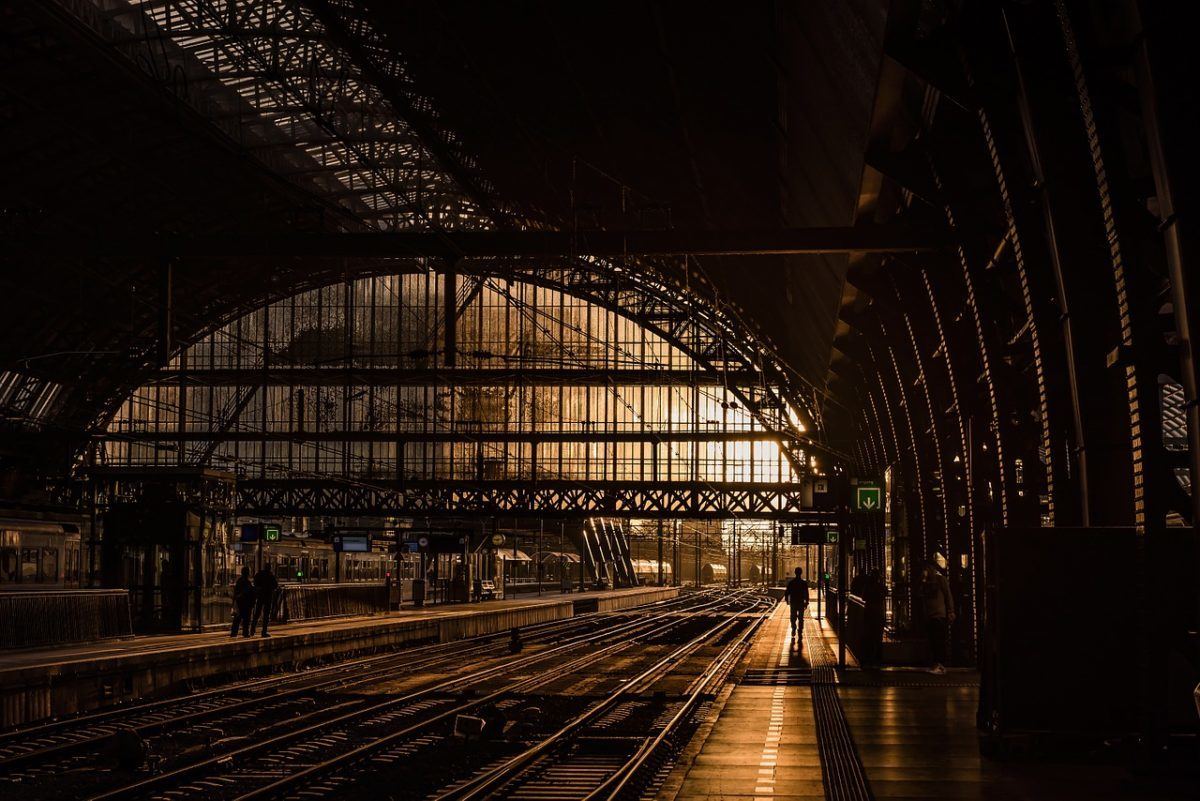 Campervan Hire in Europe
Traveling Europe by campervan is classic, most awesome option. You have unparalleled freedom and access to places you would not otherwise have. You also eliminate the need to pay for accommodation every night.
Renting a campervan is easy to do all across Europe. If you can swing hiring a campervan you will certainly not regret it.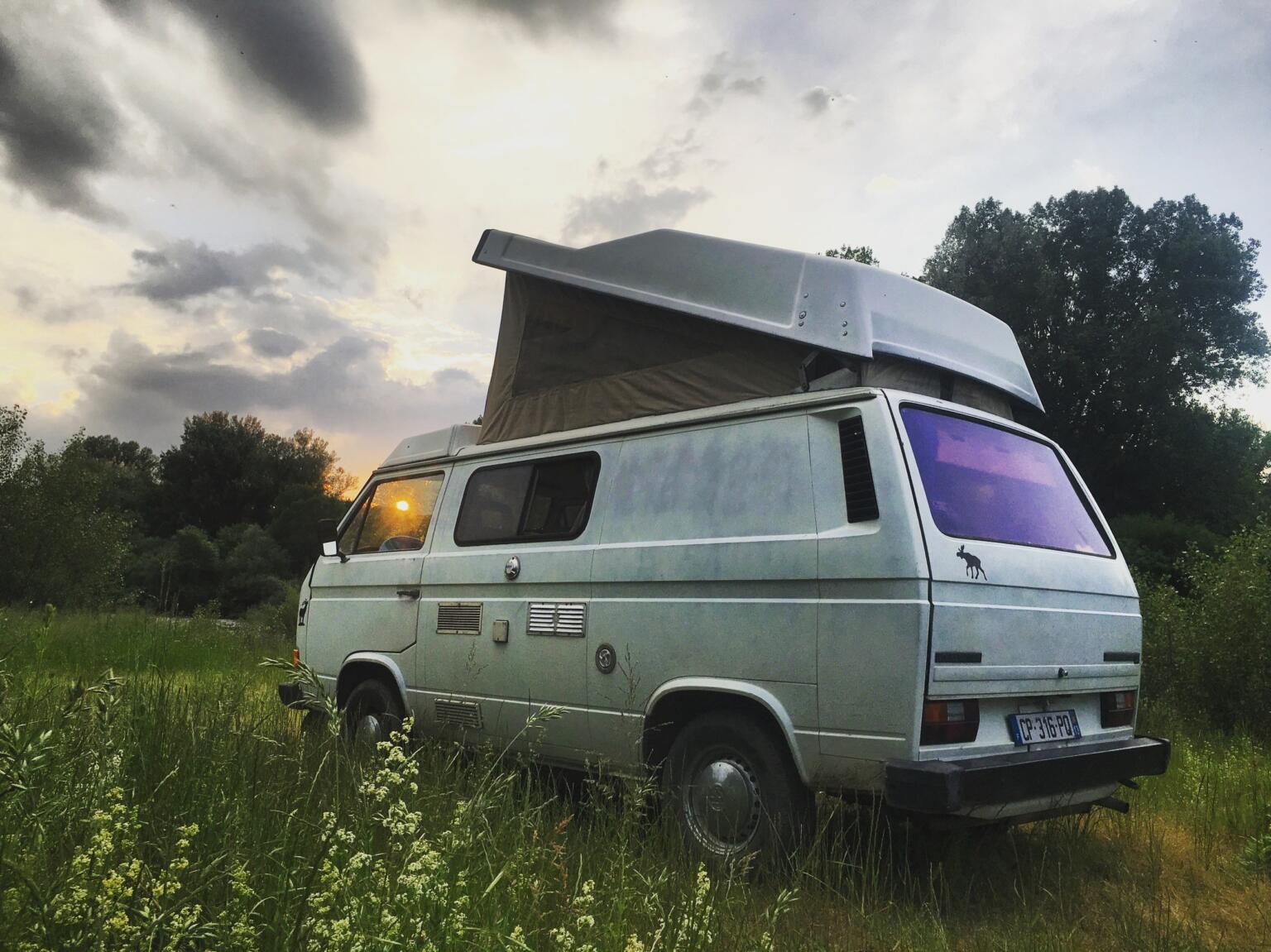 Hitchhiking in Europe
To be honest, maybe with the exception of New Zealand, Europe is one of the easiest places in the world to hitchhike, even long distances. I recommend studying a map before sticking your thumb out there. Try to get an idea of which roads you need to take to get to your destination. Europe is full of tiny, winding backroads that splinter off in all directions.
It goes without saying that you should not try hitchhiking in major cities. When possible hitchhike close to a major highway thus eliminating the element of dealing with confusing backroads.
While hitchhiking in Europe is safe generally, it is important to be on your guard and use good judgment when accepting rides.
Onwards Travel from Europe
Europe is home to many major global traveling hubs and international airports. This means you can get anywhere in the world, often with a direct flight depending on where you're going. If you are on a grand European or world tour, heading to Eastern Europe and making your way into Turkey and beyond is a straightforward affair.
In fact you can fly from London or Paris to Istanbul for as little as 20 Euros with some forethought.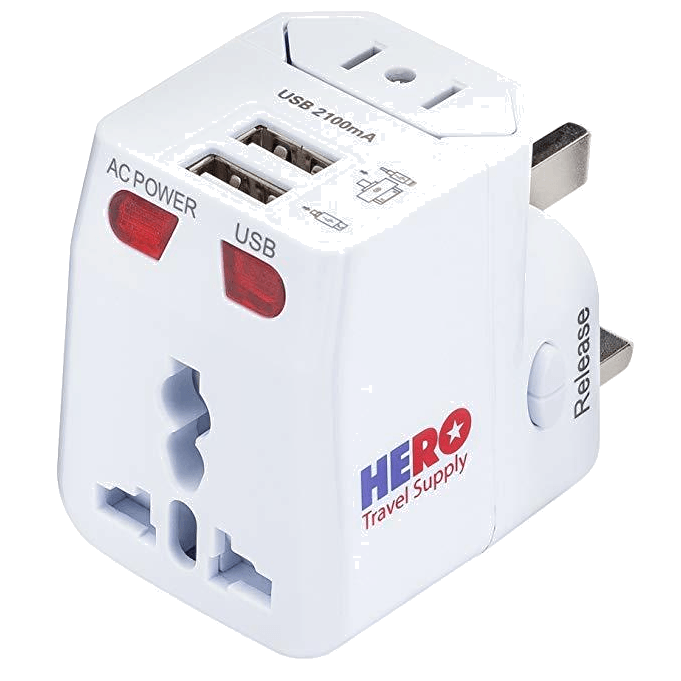 One of the best investments you can make is a
worldwide travel adapter
that will work anywhere! The one featured here is tough, reliable and a solid buy - Don't leave home without one.
GET IT HERE
Keep in mind as well that countries in North Africa are sometimes just an hour or two flight away. Places like Morocco and Tunisia are great backpacking destinations to head to after backpacking Europe.
Since I am an American living in Europe, from time to time I need to fly home. I have noticed that airfare to and from the USA has gotten much cheaper in the last year or two. There are some sweet deals out there! Late in 2017 I flew to Los Angeles from Paris direct for $230 one way. Not too bad! As always, book in advance and save heaps.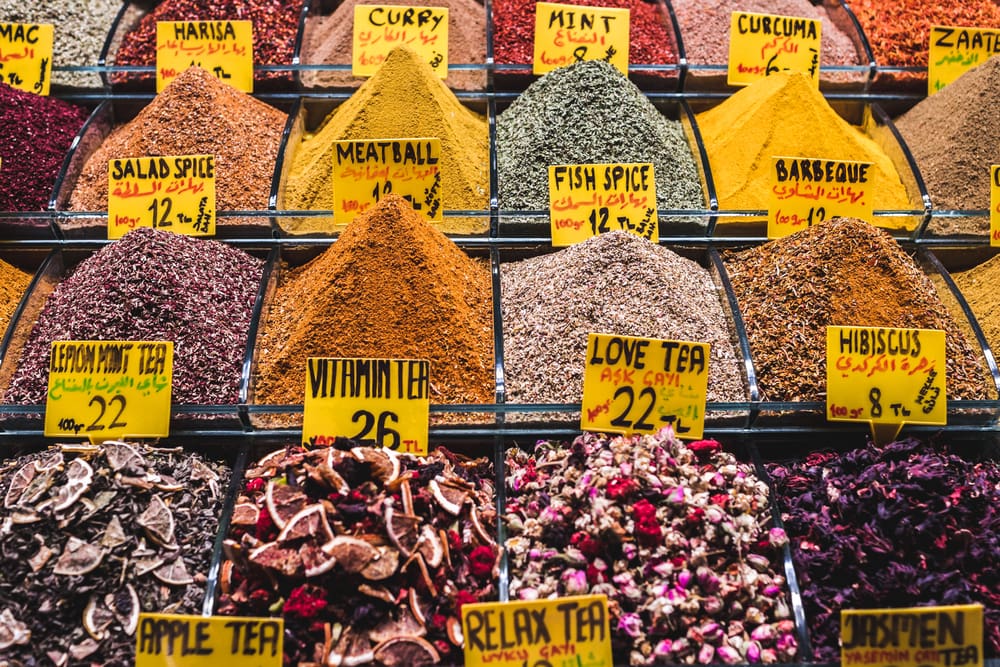 Europe Backpacking Costs
Now onto the sore subject of travel costs to Europe. Backpacking through Europe is without a doubt the most expensive destination we cover here at the Broke Backpacker. However, just because it isn't cheap this doesn't mean that you should be discouraged from backpacking here.
Every country you visit in Europe requires a different budget and s0me of them vary greatly. Things like food, transportation costs, and accommodation vary dramatically depending on the country and the season.
A Daily Budget For Europe
You'll notice in the table below that transportation costs can be all over the place. Even within one country transportation costs are not universal. Buses and trains have great divides in price. I've presented an average as I have found it to be.
Staying in hostels EVERY evening, booking trains last minute, going to the bar night after night, eating out for every meal: this shit adds up before you can say gesundheit. In order to properly prepare yourself for the expenses that lie in wait, you need an honest and realistic idea of what travel costs are in Europe.
I have broken down the average daily travel costs you can expect in order to help you get to grips with your own Europe backpacking budget.
| Country | Dorm Bed | Local Meal | Bus/Train Ride (3 hours or less) | Average Daily Cost |
| --- | --- | --- | --- | --- |
| Portugal | $15-20 | $6-15 | $5-45+ | $30-65 |
| Spain | $20-35 | $5-10 | $8-45+ | $40-70 |
| France | $20-35 | $8-20 | $10-75+ | $45-85 |
| Italy | $15-30 | $4-15 | $10-50+ | $45-65 |
| Germany | $25-30 | $6-15 | $10-50+ | $45-75 |
| The Netherlands | $20-30 | $6-15 | $10-50 | $45-75 |
| UK | $16-30 | $7-15 | $15-50+ | $50-75 |
| Switzerland | $30-45 | $15-40 | $25-100 | $70-100 |
| Croatia | $12-20 | $5-10 | $5-30 | $30-60 |
| Iceland | $30-50 | $15-25 | $20-75+ | $75-100 |
| Georgia | $10-15 | $5-10 | $2-5 | $25-45 |
| Turkey | $6-10 | $5-8 | $3-10 | $25-45 |
| | | | | |
What I will say is this - you can backpack Eastern Europe for as little as $25 per day. For Iceland or Scandinavia think $100 per day.
Money in Europe
There are 25 separate currencies used in Europe and we will not list them all. Whilst the Euro was introduced in 1999, so far only 12 of Europe's 50 states have signed up for it. ATM's and Money Changers are easy to find across Europe and card payments are now accepted pretty much everywhere.
Tips For Visiting Europe on a Budget
Camp: With plenty of awesome beaches, forest, stunning countryside, and far-flung mountains, camping whilst backpacking Europe is a great and even essential option if you want to save money. Camping always takes you to beautiful places and gets you off of the beaten path. Check out this post for a breakdown of the best tents to take backpacking.
If you're feeling really adventurous and want to save some cash, consider picking up a backpacking hammock.
Cook your own food: Travel with a portable backpacking stove and cook your own food to save some serious cash whilst backpacking across Europe. If you are on a tight budget, you MUST have a backpacking stove. Having the ability to cook whilst camping or on the road gives you independence and freedom. Few things are better in life than sipping a hot cup of coffee as you are watching the sun spill its shade over a beautiful mountain.
Couchsurf: The Portuguese, Greeks, Spanish. Germans — they are all awesome folks. Get to know some! Check out Couchsurfing to make some real friendships and see a country from the perspective of locals. When using Couchsurfing, be sure to send personalized messages to your potential host. A generic copy and paste message are much more likely to get turned down. Make yourself stand out.
Pack a travel water bottle: save money (and the planet) every day! Stop buying bottled water! Seriously guys, I know I may be repeating myself, but having a water bottle is so handy and an absolute must if you plan on doing any trekking whilst backpacking Europe. Get yourself one and stay hydrated!
Joining an Organized Tour in Europe
For most countries, Europe included, solo travel is the name of the game. That said, if you are short on time, energy, or just want to be part of an awesome group of travelers you can opt to join an organized tour. Joining a tour is a great way to see a majority of the country quickly and without the effort that goes into planning a backpacking trip. However—not all tour operators are created equal—that is for sure.
G Adventures is a solid down-to-earth tour company catering to backpackers just like you, and their prices and itineraries reflect the interests of the backpacker crowd. You can score some pretty sweet deals on epic trips in Europe for a fraction of the price of what other tour operators charge.
Check out some of their awesome itineraries for Europe here…
Volunteering in Europe
Long term travel is awesome. Giving back is awesome too. For backpackers looking to travel long-term on a budget in Europe whilst making a real impact on local communities, look no further than World Packers. World Packers is an excellent platform connecting travelers with meaningful volunteer positions throughout the world.
In exchange for a few hours of work each day, your room and board are covered.
Backpackers can spend long periods of time volunteering in an awesome place without spending any money. Meaningful life and travel experiences are rooted in stepping out of your comfort zone and into the world of a purposeful project.
Worldpackers opens the doors for work opportunities in hostels, homestays, NGOs, and eco-projects around the world. We've tried and approved them ourselves - check out our Worldpackers in-depth review here.
If you're ready to create a life-changing travel experience and give back to the community, join the Worldpacker community now. As a Broke Backpacker reader, you'll get a special discount of $20. Just use the discount code BROKEBACKPACKER and your membership is discounted from $49 a year to only $29.
Check out WWOOF Europe. WWOOFing is a great way to supplement an already rewarding journey backpacking Europe. Some of the best WWOOF opportunities on the planet can be found in Europe.
Learn how to make cheese. Milk goats. Eat delicious heirloom tomatoes. Chop firewood. You name it, you can probably experience it on a European farm
Perhaps one of the best options for backpackers wanting to explore Europe long-term and experience living in this truly incredible country is to get an English teaching certificate by taking a course online. TEFL courses open up a huge range of opportunities and you can find teaching work all over the world. To find out more about TEFL courses and how you can teach English around the world, read this in-depth report on teaching English abroad.
Broke Backpacker readers get a 35% discount on TEFL courses with MyTEFL (simply enter the code BACKPKR), to find out more, please read my in-depth report on teaching English abroad.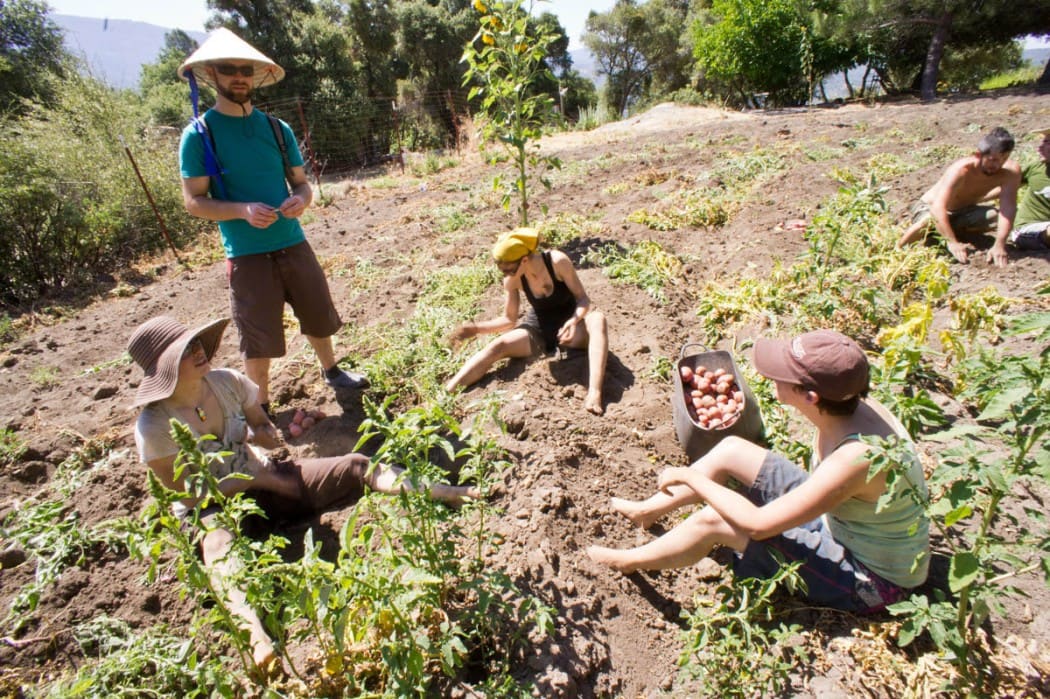 The Best Travel Backpack?!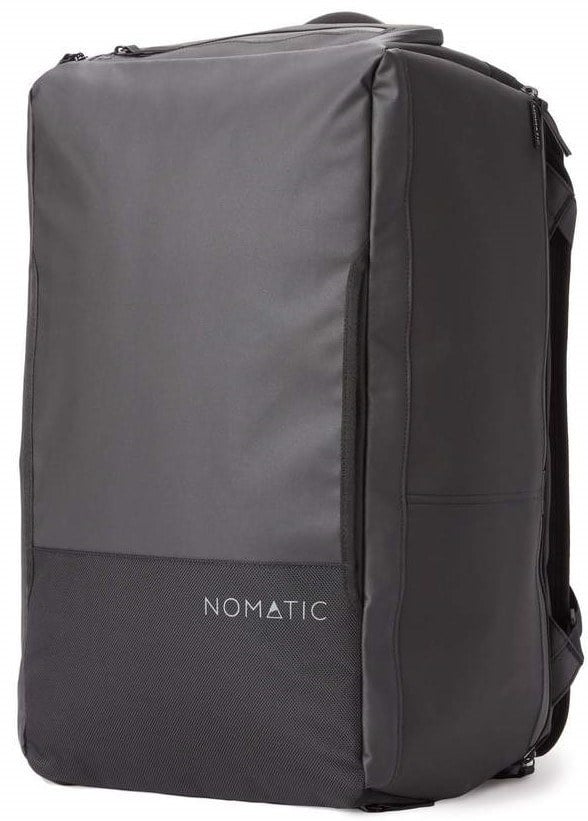 Pssssst! Not picked the perfect travel backpack yet? The Broke Backpacker team has tried out over thirty backpacks this year! Our favourite carry on backpack is the Nomatic Travel Bag.
Read our full review!
Make Money Online Whilst Backpacking Europe
Traveling in Europe long-term? Keen to make some cash when you are not exploring?
Teaching English online is a great way to earn a consistent income—from anywhere in the world with a good internet connection. Depending on your qualifications (or your motivation to obtain qualifications like a TEFL certificate) you can teach English remotely from your laptop, save some cash for your next adventure, and make a positive impact on the world by improving another person's language skills! It's a win-win! Check out this detailed article for everything you need to know to start teaching English online.
Final Thoughts on Backpacking Europe
Congratulations! You made it to the end of my Europe travel guide! I hope the information I have provided will help you navigate the exciting European journey you have decided to embark on. Backpacking in Europe will be one of the most fun experiences of your life, I have no doubts about that. Enjoy the hell out of every minute of it! Best of luck! See you down the road my friends...
Being a responsible backpacker in Europe
Reduce your plastic footprint: Perhaps the best thing you can do for our planet is to make sure you do NOT add to the plastic problem all over the world. Don't buy one-use water bottles, the plastic ends up in landfill or in the ocean. Instead, pack a tough travel water bottle.
Go and watch A Plastic Ocean on Netflix – it'll change how you view the plastic problem in the world; you need to understand what we are up against. If you think it doesn't matter, get off my fucking site.
Don't pick up single use plastic bags, you're a backpacker – take your daypack if you need to go to the shop or run errands.
Recently, my gear-venture, Active Roots has started to sell water bottles. For every Active Roots water bottle sold, we donate 10% to PlasticOceans.org – an awesome initiative aimed at educating people on the risk of single use plastic and helping to clean up our oceans. Help save the planet, whether you take an Active Roots bottle or not – TAKE RESPONSIBILITY for your plastic footprint, don't be a dick.
Need more guidance? – Check out our post on how to be a responsible backpacker.
Europe can be one hell of a place to let loose and have a good time. Between the party-hearty music festivals, discotheques, rave scenes, pub crawls, and other venues of hedonistic tendency, there is ample opportunity for backpackers to get down. Have fun on your Europe backpacking journey! Just remember to take it easy, pace yourself, and not do anything stupid that affects those around you in a negative way.
When visiting historic sights or religious monuments be respectful. Certainly do not climb on old ruins or touch priceless paintings. Europe is full of historical treasures. Don't be that dickhead that contributes to their demise and destruction.
When you can, make an effort to learn at least a few words of the local language of the country you are backpacking in. It's a challenge as every country has a different language, but a little effort goes a long way. The world need-not revolve around us native English speakers!
I know it can be hard, but do your best to use the least amount of plastic water bottles that you can. Refill the ones that you do buy! Use a Grayl Geopress. Refill at your hostel! There are plenty of ways to reduce plastic!!!
Do your best to support local artisans, organic farmers, and craftspeople while traveling around Europe. Keep your dollars local, especially in small villages or towns. Never take it for granted that you are healthy and financially able to go traveling. Show the world around you some gratitude and help to make a positive impact on it. Most of all have the time of your life and spread the love!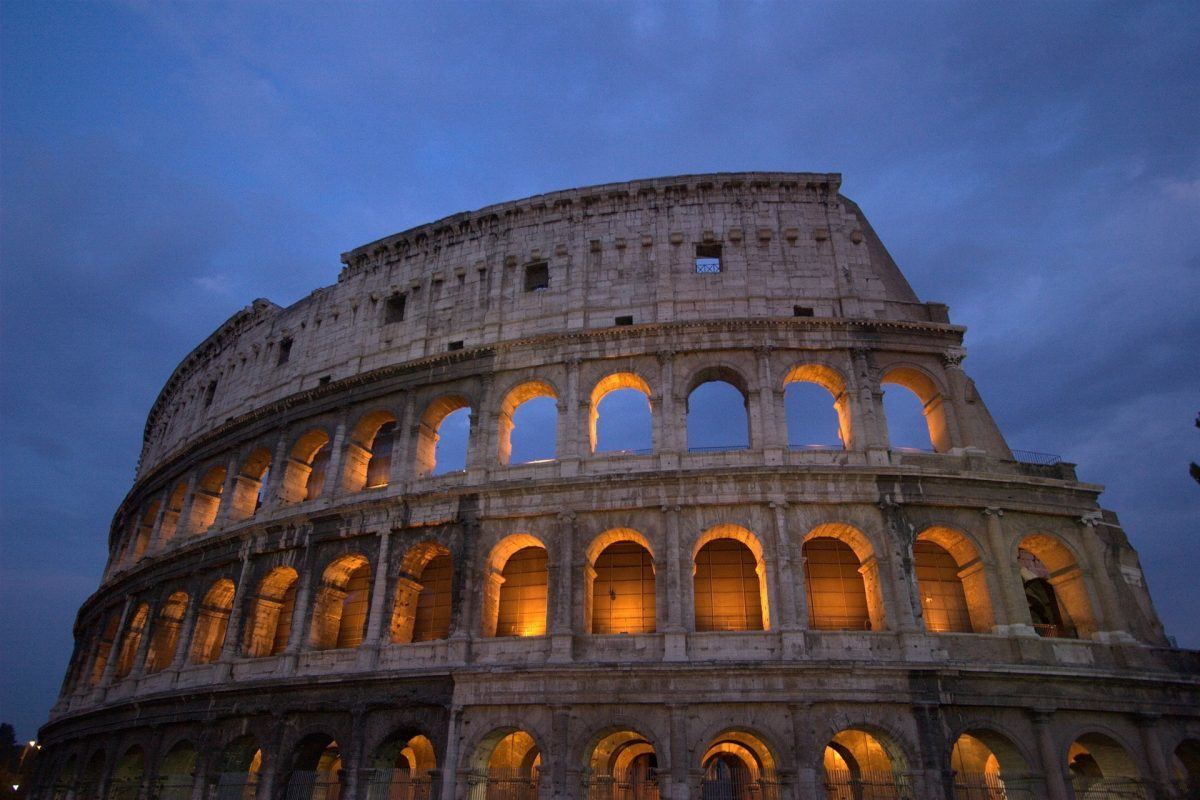 ---
Need more inspiration?