Mind-blowing history, delicious food, and charming cities with a history beyond imaginable — Europe is a fascinating place, and long-term travel here is a dream for many.
Unfortunately, visa issues & travel costs often make it difficult to travel through Europe for an extended amount of time, which can throw a lot of travelers away.
But don't let this discourage you… there are still options for determined humans!
First, you gotta really sink in that Europe isn't just one place, and when people talk about the 90-day limit, they're talking about restrictions on the Schengen Area and the visa policy that governs a total of 27 countries. It includes most of the European Union as well as a few non-EU countries.
And that's mostly what I'm covering here.
This guide will not only show you the options for staying more than 90 days, but also tips for long-term travel in Europe. It may not be easy, but there's definitely a way or two to make it happen. 😉
Let's make your dreams come true.
First Things First: The Schengen 90-Day Rule Explained
Simply put, the Schengen Area is a group of 27 European countries that work together to make traveling between them easier.
By removing passport controls and border checks, people (and goods) can travel freely in the area without too much hassle – kinda like traveling in a single big ass country.
All you need is a valid passport to enter a Schengen Area country and boom – you're set.
The Schengen Area got its name after the 1985 Schengen Agreement, signed in the village of Schengen in Luxembourg, and it encompasses some of the most popular backpacker destinations in Europe (The Netherlands, France Portugal… you name them).
And now, while this all sounds like great news, the only issue is that you'll need a visa (which is difficult to get) if you wish to stay more than 90 days.

Do You Want to Travel FOREVER??
Pop your email in below to get a FREE copy of 'How to Travel the World on $10 a Day!'.
How the Schengen Area Affects You
Citizens from countries such as the US, Canada, or Australia, are allowed to stay in the Schengen Area for a maximum of 90 days within a 180-day period. That's not a whole lot of time, so you'll want to make the most of it.
Once you hit that 90-day limit, you'll need to take a break and stay outside the Schengen Area for another 90 days. But don't worry, the countdown clock stops when you leave, and doesn't start again until you come back.
So, in theory, you can stay for 30 days, leave for a bit, and come back for another 60 days, as long as it all adds up to 90 days or less.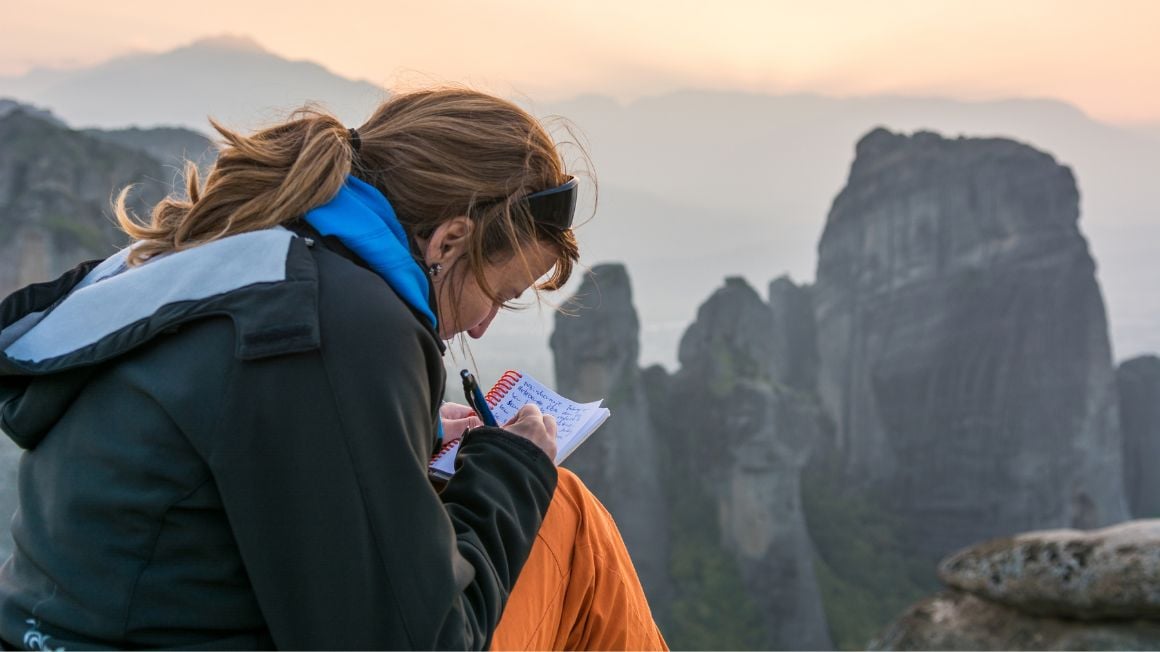 It's important to keep in mind that these rules apply to Schengen in general, not just one country. So, if you're planning a grand European tour, make sure you're keeping track of how long you've been in the area. You don't want to get caught out and have to leave before you're ready.
List of Schengen Area Countries
Non-Schengen Area Countries
There's more to Europe than the Schengen zone, so it's worth mentioning a few exceptions. Each of them will have its own set of rules on how long a traveler can stick around without a special visa.
These will be even more important when you lay out your strategy on how to stay in Europe for more than 90 days, but more on that later.
Some noteworthy countries include:
United Kingdom (England, Scotland, Wales, Northern Ireland): 180 days
Republic of Ireland: 90 days
Bulgaria: 90 days
Georgia: up to 365 days! (so you should definitely give it a go)
Others: you'll have to look into the particular country you're planning to visit. The US State Department has compiled all this information for US citizens.
Long-Term Travel in Europe: How to Stay for More Than 90 Days
Alright, folks, now for the meat of it. The truly juicy question. The reason why y'all clicked on this article in the first place…
How the heck does one stay in Europe longer than 90 days?
It is NOT possible to extend a tourist visa to Europe, the Schengen 90-day rule is real, and exceeding it can result in fines, deportation, and a ban from re-entering. Enforcement of this rule varies greatly between countries — some may not enforce it as strictly, but it is still not advisable to overstay.
There's an easy and a hard way to stay longer, though, and we're gonna look into both. Baby steps.
The Easy Way: Splitting Things Up
There is indeed an easy way to stay in Europe for more than 90 days — you just have to split things up.
Most non-Schengen countries, such as Ireland, Romania, and some other Balkan countries, allow you to stay for up to 60 or 90 days. In the UK, you can stay up to 180 days, and countries like Albania and Georgia even let Americans stay up to a year!
So, in theory, all you need to do to extend your stay in Europe beyond 3 months is to spend 90 days in the Schengen Area, take a trip to Ireland for a couple pints of Guinness, immerse yourself in Bulgarian folk culture for a while, and then return to the Schengen Area with a renewed Schengen visa.
Is This the Best Travel Pack EVER???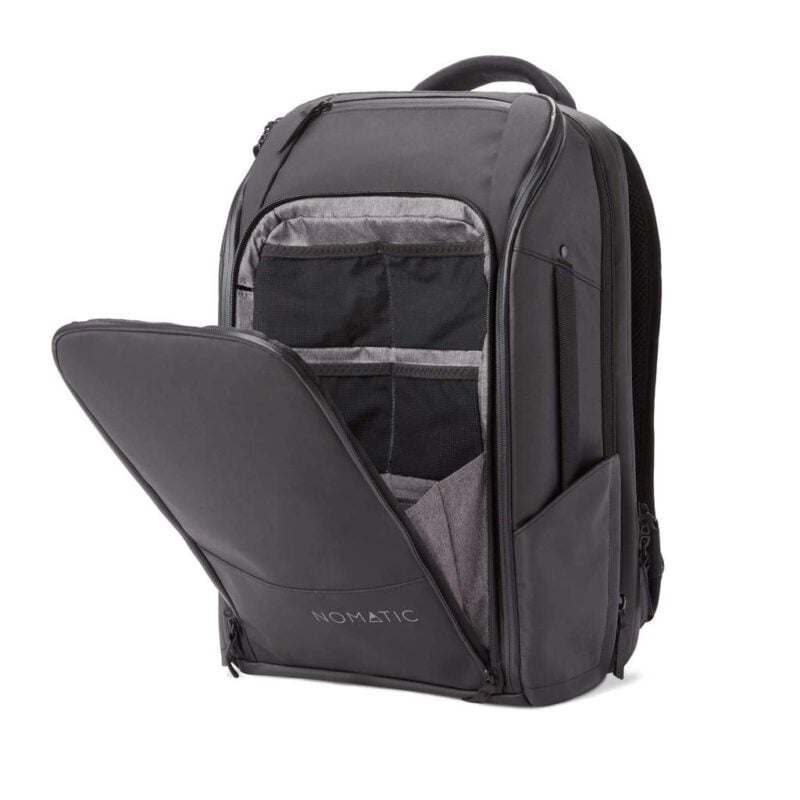 The "Hard" Way: Longer Term Visas & Life Hacks
If you're determined enough about moving to Europe, or just politely overstaying as long as possible, know that there is a way — you just gotta be determined enough.
Working Holiday Visa
A working holiday visa might be one of the easiest and best ways to actually travel long-term in Europe. This type of visa is designed with young travelers in mind, meaning people that want to work and travel abroad for a period of time.
In Europe, several countries (both in and outside the Schengen Area) offer working holiday visas. For example, people from Australia, Canada, and New Zealand can apply for a working holiday visa in several European countries, including Germany, France, and Spain.
They allow you to travel and work for up to 12 months, but may have restrictions on the type of work, hours, and specific qualifications or funds required. Make sure to check for specific requirements!
People looking to move to Europe from the US through this method will have a harder time though, as only a couple of countries offer this possibility. The next few options might give you a better chance.
Long-Term-Stay Visa
The majority of Schengen countries do not provide long-term-stay visas for tourists or visitors who do not plan to work in the country. To get a long-stay visa, one must typically apply for a work or residency visa.
The Schengen area does offer a temporary residence visa (C- or D-class, depending on the country) for up to one year, but requirements and availability vary among countries. Some may be more difficult to obtain than others.
Also, some countries may require you to have up to 20,000€ in savings before you can move.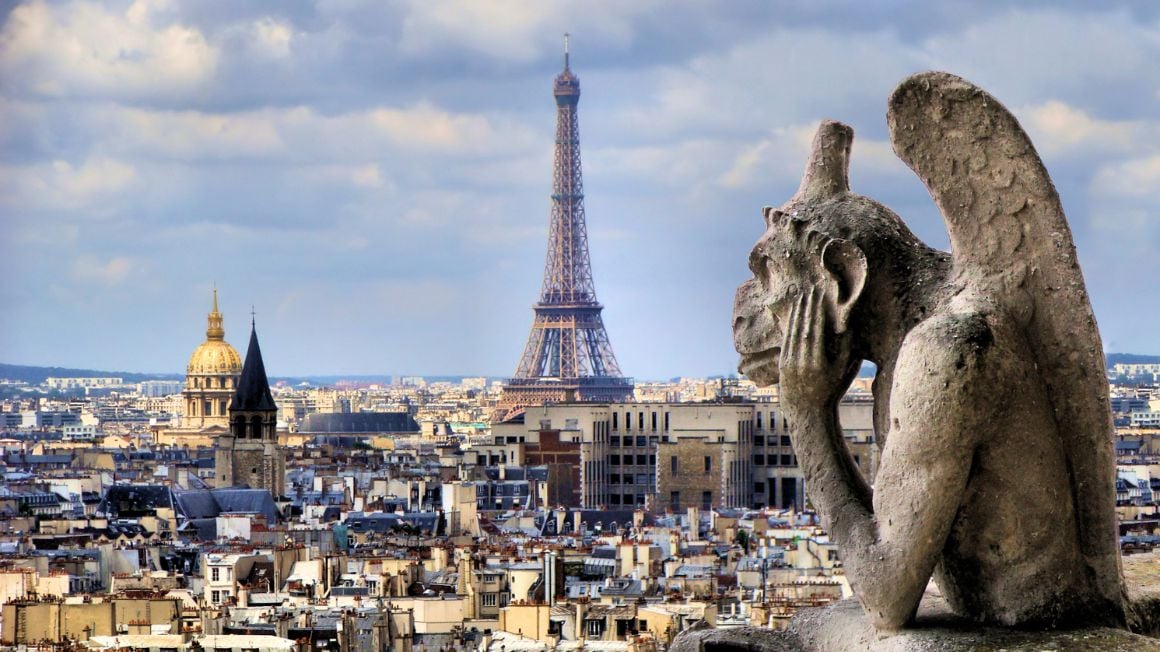 Student Visa
International students can apply for a student visa once they've received an admission letter from a recognized European university program. This is the most common type of visa for international students, and it will allow you to enter the country to follow a specific course or program.
These are relatively easy to obtain if you do plan on studying abroad, and it gets better: even though each country has its own set of policies, the European Union advocates for international students to be allowed to stay for at least 9 months to find suitable jobs.
Freelancer/Remote Worker Visa
This one can be a little bit more complex for casual tourists, and you'll likely be denied if that's your case. If you live life as a digital nomad, though, then this visa is probably the right choice for you.
There are several countries that offer freelancer visas and visas geared towards the increasing number of remote workers, Germany being one of the most popular ones with their Freiberufle visa.
A freelance visa like this is typically granted for three months, after which it can and should be converted into a residence permit. You apply, pay a fee, submit proof that your business can survive, and then wait to be accepted.
Need Insurance Now?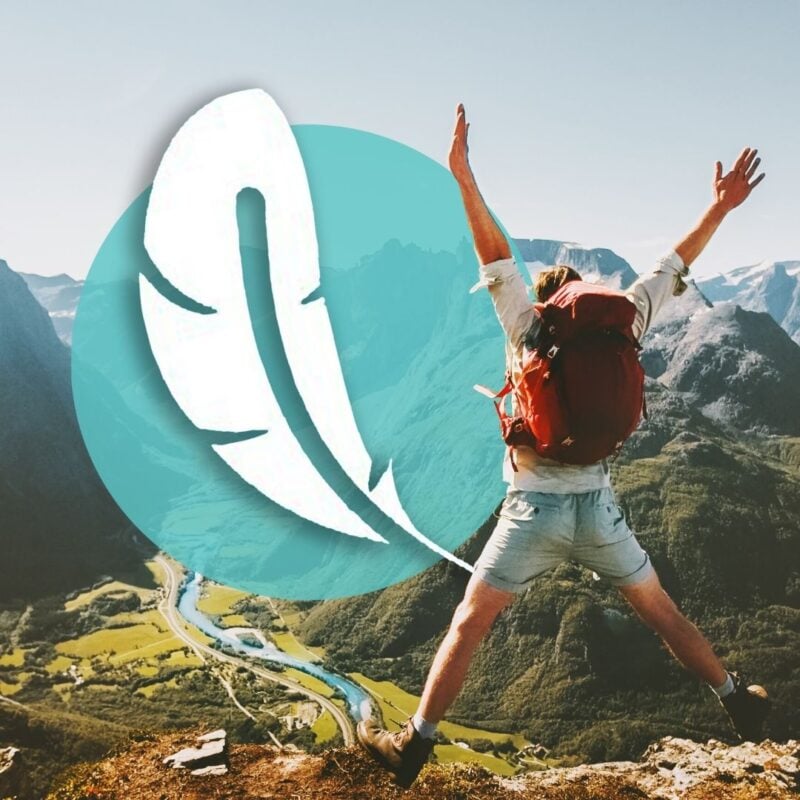 Month to month payments, no lock-in contracts, and no itineraries required: that's the exact kind of insurance digital nomads and long-term traveller types need. Cover yo' pretty little self while you live the DREAM!
Visit SafetyWing
Get a European Passport/Marry a European
If your parents or grandparents (sometimes even great-grandparents) have citizenship in a European country, you may be able to apply for a passport. With one, you could work in any EU country without paperwork or restrictions! The process can be very time-consuming, but it's worth it.
Alternatively, you can fall in love and apply for a marriage visa! You'll get to stay there while the application process goes through and then you can move to Europe and stay there forever with the love of your life (a chocolate croissant).
All jokes aside, leave love out of your visa extension attempts as much as you possibly can.
Money-Saving Advice for Long-Term Travel in Europe
If you're planning to stay in Europe for a year or more, costs will definitely add up, even if you just wander around the cheapest countries.
And as you're probably gonna spend part of this time without work, you'll need to find ways to make life as inexpensive as possible.
Here are a few different ways you can make this process easier:
Embrace Hostelling: Hostel life is the best life! Besides saving you a ton of money, hostels are places where you get to meet awesome, like-minded travellers. Just book yourself an epic hostel in Europe and let the magic come to you.
Try Couchsurfing: For Broke Backpackers that want to go the extra mile, Couchsurfing is the way to go. The community is amazing, and you're likely to have experiences you would never normally have had — I attribute many of my traveling highlights to it, and highly recommend looking into it.
Experience Volunteering/Work-Exchange: Do good & experience the world fully by signing up for a volunteering program! There's definitely a lot to it, as this strategy has gotten a bit of a bad rep over the years, but we address it all in our comprehensive guide to volunteering abroad.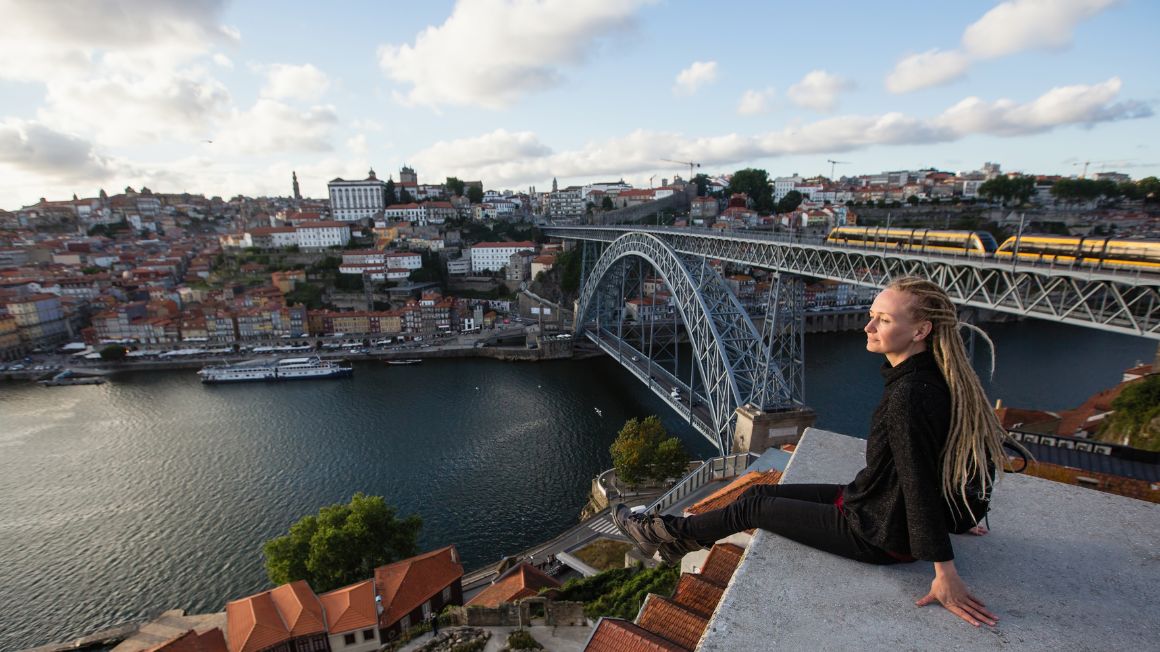 FAQs on Long-Term Travel in Europe and the Schengen 90-Day Rule
Still have some questions? No problem! We've listed and answered the most commonly asked questions below. Here's what people usually want to know:
Final Words of Wisdom
That's all for today, my fellow dreamers. The main takeaway here is that long-term travel in Europe IS possible! Don't let visa issues and travel costs give you a hard time — just tell 'em where to stick it.
With the right knowledge and trip planning, it is possible to travel through the Schengen Area and other parts of Europe for more than 90 days.
But remember: Europe is not just one place and there are options available for those who REALLY want it. Don't let anything hold you back from exploring its beauty. And come say hi in Lisbon!
---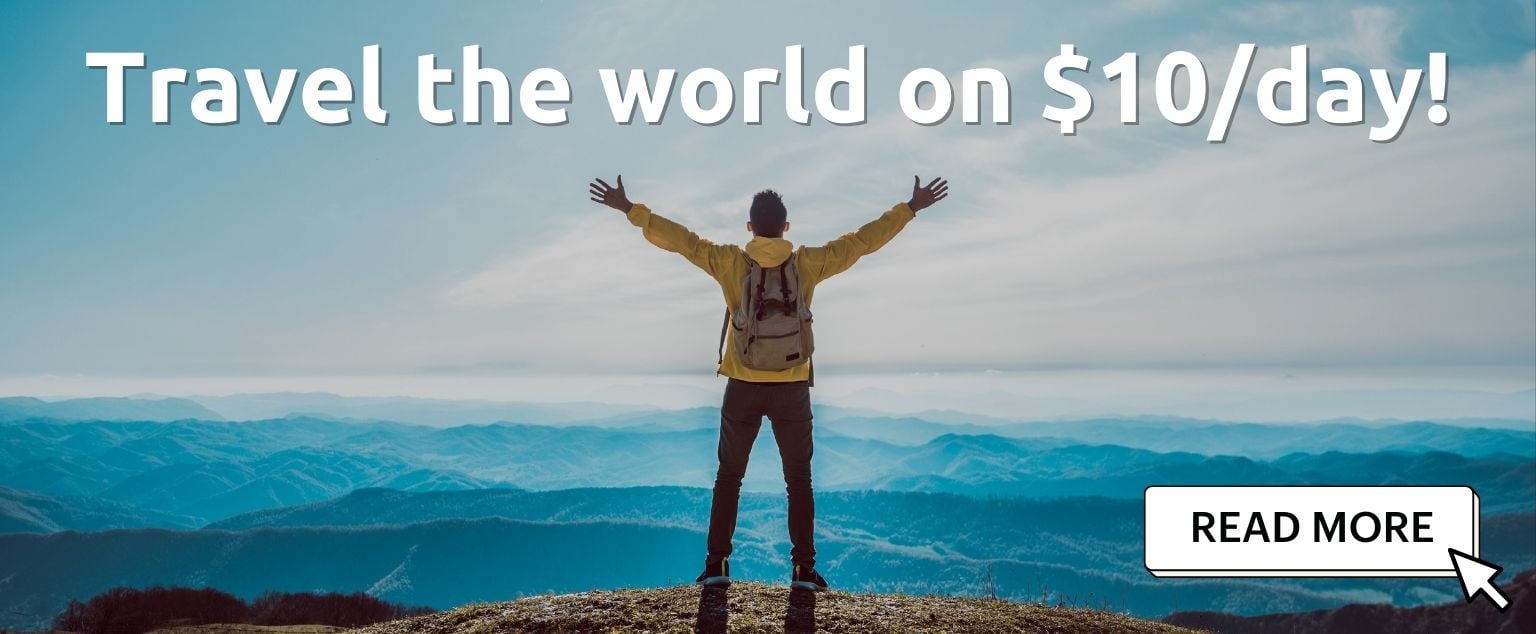 And for transparency's sake, please know that some of the links in our content are affiliate links. That means that if you book your accommodation, buy your gear, or sort your insurance through our link, we earn a small commission (at no extra cost to you). That said, we only link to the gear we trust and never recommend services we don't believe are up to scratch. Again, thank you!