The Netherlands. That's the place where everyone rides bikes around the red light district with a joint in hand? Well, not quite – but that sounds cool.
The beloved capital city, Amsterdam, is unarguably one of the coolest cities in the whole world. Endless streams of bikes, tulip-lined canals, and the smell of Mary Jane floating under everyone's nose. 
But what about the rest of the Netherlands? Ah, yes! You'll be happy to know, the magic also lies well beyond the canals of the capital! 
There's something about the Dutch that makes backpacking the Netherlands one of the best travel experiences. Their laidback attitude, vibrant party energy, and efficient approach to modern life is refreshing – to say the least.
But millions of tourists in a tiny country mean one thing: hugely inflated prices. The Dutch aren't stupid. While backpacking The Netherlands can be done cheaply, you're really going to have to work for it.
In this backpacking the Netherlands travel guide, you'll find valuable secrets about travelling in this country. There's an art to finding the best place to stay in the Netherlands.
Planning a trip to the Netherlands quickly becomes how can I stay longer? Let's get started!
Why Go Backpacking in The Netherlands?
Despite popular belief, The Netherlands and Holland aren't exactly the same thing. Holland is in the Netherlands: it's a region in the western part. Though, this is also the area with the most exciting places to visit.
Geography lesson over, it is, unequivocally, one of my favourite European countries to visit. The people are awesome, getting around is super easy, and there are endless good times. There's always an excuse to fly to Amsterdam Schiphol Airport.
The country is simply poetic. The fields are green and dotted with windmills, and everything just works. Dutch cities are well connected and kinda cute as far as cities go.
The Netherlands is often reduced to one destination: Amsterdam. While there is a good reason for this – Amsterdam is indeed very charming – there is MUCH more to the country than this one city.
The real reason to visit The Netherlands is the culture. Dutch people are among the most laid back that I've met and never take themselves too seriously. Dutch festivals and concerts, some of the best environments to get to know the locals, become special memories.
The Netherlands is not a big country – it does not require months or even weeks to appreciate. For this reason, it is often relegated to a weekend trip or maybe a stopover when backpacking between France and Germany.
But this is also one of its greatest strengths. You don't need to invest a lot in The Netherlands to have fun. You can just show up, go for a walk, ride a bike, pop into a pub, and fun will follow.
Visiting The Netherlands is always a great idea for your European holiday.
Your itinerary for The Netherlands can vary considerably from other travellers. If you arrive at Amsterdam airport, anywhere in Holland is barely further than Amsterdam itself. So actually, you could easily start your backpacking itinerary almost anywhere in the Netherlands.
Here are a few suggestions for your Dutch travel itinerary.
5-Day Travel Itinerary for The Netherlands – Holland Highlights
For a 5-day itinerary for visiting The Netherlands, you'll be pressed for time – even in this small country.
I recommend you commit at least 2 days to Amsterdam. It's easy to make a couple of short day trips for the time you have remaining.
Once you arrive in Holland, either base yourself in Amsterdam or one of the neighbouring cities. If you stay in Amsterdam, you will obviously get to experience more of it.
If you prefer the latter option (either because it's cheaper or quieter), I suggest staying in Utrecht or Haarlem and making day trips.
When visiting Amsterdam, be sure to set aside lots of time for just wandering. Whilst there is lots to see and do in Amsterdam, simply getting lost along the canals is good.
The nightlife in Amsterdam is absolutely top notch. If you're here for the party, allocate some time for recovery too.
Take a day for Utrecht – the smaller, quainter version of Amsterdam complete with its own canals. This university city has some of the best vibes in the country and it's nice to stay in too.
Haarlem is Amsterdam's closest neighbour. Expect something similar visually but minus some chaos. It's not got the same magic but a much more chilled vibe.
Rotterdam and The Hague are also good places to stay in The Netherlands. They're cool destinations in their own right and make perfect bases.
Rotterdam is the ultra-contemporary, maybe slightly sterile, version of Holland. It offers cool modern architecture and very laid-back locals.
The Hague is a good place to see older Gothic-style buildings. It's also one of the best places in the Netherlands to enjoy the beach.
10-Day Travel Itinerary for the Netherlands – North or South?
This is an expanded version of the previous 5-day Dutch itinerary. Let's shake it up a bit and start this backpacking the Netherlands itinerary in Rotterdam.
Staying in Rotterdam, The Hague, or Utrecht instead of Amsterdam are all worthwhile ideas. If you're stuck choosing between Amsterdam vs Rotterdam, remember that you can spend a couple of days hanging in one of these and still have time to go to the capital.
Check out Rotterdam – the cube houses make an interesting picture at the very least. The harbour is a great place to see the city too. You can take easily some day trips from Rotterdam too.
You could stretch your legs to Maastricht if you're feeling adventurous. If you're going to cross to Belgium, maybe save Maastrict for later.
Make a stopover in Delft, if you have time. This mini-city doesn't usually make it on travellers' itineraries but it's an easy stop to see a different side of The Netherlands.
Then, head onwards to The Hague. Stroll through the parks and enjoy the best of Dutch city life. In The Hague, you'll find one of the nicest beach towns in the Netherlands, Scheveningen.
After some peace, head to Haarlem for a warm-up before the big one, Amsterdam. You'll want to set aside at least 2 days for Dam because you probably won't want to leave.
With more days, you'll have time for some exhibitions or museums. If I were to choose one that I recommend you should see in Amsterdam, maybe the Anne Frank house because it's very humbling.
2-Week Travel Itinerary for The Netherlands – Offbeat and Further Afield
Now we're talking. With 2 weeks backpacking The Netherlands, you'll see the more authentic sides of the country! You've got time for all the top cities in The Netherlands and some off-beat places too.
Get your fill of Amsterdam – 2 or 3 days should be good. Then, we're northbound.
Check out the Frisian Islands. Though bring a coat if you're heading to the beach. Even in summer, it gets chilly!
When you're on your way south, make a stop in Utrecht. Take your time to find the quaint, hidden bars, cafes, and coffee shops. A bit of all the best of the Netherlands packed into one little stop.
From here, Hoge Veluwe National Park isn't too far off the radar. Arnhem is the gateway of Hoge Veluwe. Reach the best corners of the park with a bike and a picnic.
Then take a train or bus down to Rotterdam and The Hague. Check out the previous Holland itineraries for day-trips from there.
If you're planning on going to Belgium or Germany afterwards, visiting the border cities of Groningen (in the North) or Maastricht (in the South) makes sense as well. Or maybe just forget about those places and stay a while longer in The Netherlands. 😉
I have to say, I haven't been disappointed anywhere while backpacking The Netherlands. That's really saying something.
So pick a place on the map and go and enjoy. There are just some places that are absolute standouts. Here are some top places to visit in The Netherlands.
Visiting Amsterdam
Ah Amsterdam, my love… This city always gives me that sense-of-home feeling.
What's the first thing you think of when you think about visiting Amsterdam? Partying, the Anne Frank House, the red light district, tulips, recreational drug use, Heineken? You'd be absolutely right that they all make this capital city one of the most unique places in the world to visit.
As "big cities" go in the Netherlands (which is not saying a lot), Amsterdam is the biggest. It's also – surprisingly – one of the most chill capital cities that I can think of. There's not a lot of traffic or noise pollution, and it's really easy to get around.
But maybe you're thinking, I'm not into drugs or partying. Well, there's still plenty to see in Amsterdam that doesn't involve getting blasted.
Solo travellers, friends, families, couples, ex-couples, come here to delve into this interesting city and experience something unique.
Ultimately, the best way to experience Amsterdam is grab a bike, go for a ride along the canals and parks, and stop when something seems interesting. You've no shortage of interesting places to stop.
But the debauchery? Besides it being a stunning place to be, it's a place you can get away with things you wouldn't at home. Whilst not everything in Amsterdam is allowed, it is an extremely open place.
Cheeky little space cake while visiting the Rijksmuseum? Take magic mushrooms before going to the Van Gough Museum?
The infamous prostitution area, Red Light District is famous the world over. It's also the world's best people-watching spot.
The ONLY downside of this place is that is it no longer a secret. Prices are soaring year after year. Ripping off tourists has never been easier – and they take full advantage.
So it's losing a little bit of its spark. Yet I still always find myself back there…
Visiting Rotterdam
Rotterdam is a complete 180 from Amsterdam. After being completely levelled during World War II, the city had to completely rebuild itself. Today, this means towering skyscrapers, ultra-modern architecture, and converted warehouses.
Locals swear down that Rotterdam is better than Amsterdam. For some people, this is definitely the truth.
Rotterdam even has an area officially deemed (no-joke) 'The Cool District' complete with a Mobile Suit Gundam Statue. How many other places have a statue of Santa holding a giant butt plug too. (This isn't a joke either).
Insider tip: one of the coolest coffeeshops in the Netherlands I went to was in Rotterdam – The Reef. If you're interested, of course.
There are so many weird and funky buildings in this city that some areas feel like open-air modern art museums. Staying in a cool hostel in Rotterdam is also a great way to appreciate this.
The Cube Houses and Market Hall are worth a visit and De Rotterdam hotel is probably the most interesting skyscraper in the city. Photographers will really enjoy visiting the Netherlands Photo Museum as well.
Walk across the iconic Erasmusbrug bridge and then head for Katendrecht. This former industrial area once hosted derelict warehouses; now they're all been converted into breweries, food halls, and music venues.
Try as it might, Rotterdam doesn't have the same spark. Business and trade are its primary focuses and the port, once the busiest in the world, is the centre of the city.
Beyond the architecture, you'll have to search a bit for things to do in Rotterdam. Though it does make a great base to get off the beaten path in the Netherlands a little. Take a day trip to nearby Delft – or Belgium, if you wanna stretch it a bit further.

Visiting The Hague
The Hague or Den Haag in Dutch (that's useful to know for the signs) is the administrative and royal capital of The Netherlands. It is the home of the International Court of Justice and the royal family.
It is, altogether, a very quintessentially Dutch city. You'll find antique royalist buildings lined by streaming canals and plenty of peaceful spaces to soak it all in.
The Mauritshuis (Dutch art) is one of the best places to visit in The Hague. You'll see famous artwork from Rembrant and cast your eyes on the Girl with the Pearl Earring.
The Binnenhof is a gorgeous row of buildings set against a man-made lake; photographers will love to shoot this spot. There are lots of excellent museums in The Hague as well, like the Gemeentemuseum (modern art) and the Panorama Mesdag.
The Madurodam miniature museum, though kitschy and touristy as hell, is also fun. It features a series of historical sites in The Netherlands built at 1:25 scale. If you ever had a Godzilla fantasy, then this would be the place to do it. (Don't go full Godzilla.)
Another thing that makes Den Haag a fabulous place to visit in the Netherlands is the beach. The beautiful seaside town of Scheveningen can be reached by bike in 20 minutes. Especially in summer, you'll find huge crowds of people in very high spirits.
It's a very different experience in the winter and the summer. Stretch your legs in the sand dunes, take an ice cream, and – if you're feeling brave – go for a dip in the North Sea.
Visiting Utrecht
Utrecht is one of The Netherlands's best-kept secrets. This university mini-city is like Amsterdam's cooler, younger sibling.
You'll still find the typical dutch setting of postcard buildings, reflecting their image back in the canal waters. But there's one major difference: there are barely any tourists.
Locals and backpackers think very fondly of Utrecht. It's full of hidden gems that you can bounce around.
The central attraction in Utrecht is the imposing Dom Tower. This is a good place to orient yourself. Around this tower are lots of quaint craft stores and cafes to find unique trinkets.
The main canal, Oudegracht, runs right through the heart of the city. Unlike the canals of Amsterdam, this waterway still has its original cellars on the banks, historically, used for storing goods being transported along the river.
Nowadays, the cellars host super charming waterfront restaurants and cafes. If you like live music, head for 't Oude Pothuys along the canal.
But the best place in Utrecht has to be the Belgisch Biercafe Olivier. Not only does it have a FANTASTIC beer selection but it also has a fascinating story to go along with it.
Thanks to the students, the city feels young and vibrant. Nights are usually happening and there is a lot of good energy around. There are quite a few awesome hostels in Utrecht, making it a great spot for budget backpackers too.
Visiting Maastricht
Maastricht is one of the oldest cities in The Netherlands and probably one of the most lowkey. Far fewer tourists and an easygoing local attitude make Maastricht a very easy place to explore.
There's lots of old, medieval and Roman architecture to see and no sense of urgency. People call Maastricht one of the most beautiful places to visit in The Netherlands. You can get yourself stuck here for more than a couple of days.
The most noteworthy structure in town is the St Servaas Church in the centre of town. The Basilica of Our Lady, with its distinct, monolithic facade, is also worth visiting and can be reached by walking from St Servaas.
Aside from these usual attractions, there are a couple of other things to do in Maastricht. The city is famous for its 13th-century caverns that were used for shelter during bombing runs. Further outside the city, you'll also find the highest mountain in The Netherlands, Vaalserberg, a staggering 322 meters high.
Visiting Hoge Veluwe National Park
Ah the great outdoors! In The Netherlands!
Yes, there are things to do in The Netherlands that don't involve brown bars or getting baked in coffee shops. You can get high here the old fashioned way: in the woods and nature of Holland's largest national park.
Hoge Veluwe is located smack bang in the middle of the country. It is fairly large and actually features quite a few varied landscapes including forests, sand dunes, and meadows. It isn't the Alps, by any means, but it is still charming in its own special way.
Most people explore Hoge Veluwe by bike through the extensive system of trails. There are several bike stations throughout the park where you can pick up a set of wheels. The entrance ticket allows you to rent these for free.
One of the coolest parts of Hoge Veluwe is the Kröller-Müller Museum. This museum, located inside the park, hosts one of the largest collections of Van Gogh in the world, including the lauded "Gates of Eternity" piece. Given Van Gogh's interest in landscapes later in life, a national park seems an appropriate place to preserve his work.
Architecture buffs should also visit the old residence of Jachthuis Sint Hubertus inside the park. The opulent building puts most lakeside mansions to shame.
There are a couple of ways to enter Hoge Veluwe. The most convenient way is via the small town of Arnhem. Arnhem is a cool little spot for accommodation options for those who want to stick around. Also, there's a great pub called Sugar Hill that makes a bomb burger.
Visiting Groningen
Groningen, the largest Dutch city in the north, is kinda 'far' in Netherlands terms. If you only have a shorter time for a backpacking itinerary in the Netherlands, you might not think to go to Groningen.
It's about 2 hours north of Amsterdam. For this reason, few tourists actually make it this far. But their loss is our gain.
It's not actually within Holland either. Aside from feeling much more local, Groningen has a sizable student population and a pretty damn good nightlife as well.
The most prominent landmark in Groningen is the Martini Belltower (like the drink), in Grote Markt. Go and ask for it shaken, not stirred, and try and look original. Spoiler alert: you won't look original.
While Gronigen is a pretty city to walk around, complete with all the usual Dutch hallmarks like canals and boathouses, it really stands out after hours. There are some very cool bars in Groningen and Dutch students come here for the weekend to get their kicks.
Check out the best bars in Groningen: Groote Griet, Kleine Griet, and De Drie Gezusters. The holy trinity will bring you to your knees – probably in a bathroom stall, bent over a toilet. They are big, they are rowdy, AND they're all connected access to one means access to all 3.
Football fans will also appreciate that Groningen has a team, the launching point of Luis Suarez's career. (No ear jokes).
If you have the chance, make a day trip to Giethoorn from Groningen. This is a tiny little village with tiny canals and tiny little homes. It's like if everyone in Hobbiton owned a boat and built a moat.
Getting off the Beaten Path in The Netherlands
The Netherlands is a damn small country. Half an hour in any direction means you're already travelling off the beaten path.
Public transport is world-class. Bike lanes are world-leading. There's really no excuse to not stretch your legs a bit.
Just about everywhere in The Netherlands is a day trip away from Amsterdam. This is, after all, a very small country in Europe. So make the most of this great opportunity to go where most people don't bother.
Haarlem – A beautiful Medieval town, close to Amsterdam. Features a very impressive Gothic Church and square – good for afternoon beers. Saturdays are the local Grote Markt.
Leiden – Birthplace of Rembrandt. A windmill stands in the middle of a park side canal. Lots of natural history museums. Leiden is a bit further from Amsterdam but makes a good stop on your way to Den Haag.
Noordwijk – I couldn't go without a shoutout to this special place. Home to the best hostel in Europe.
Gouda – I went with no expectations and ended up meeting cool locals who invited me to a party. There's nothing here – but there are cool people.
Kinderdijk – Windmills, tulip fields, bicycles, canals; the only thing missing from this postcard Dutch town is a tap dancer in wooden clogs. A good day trip from Amsterdam for travel photos.
Lisse – Home to the Keukenhof Gardens. You're going to see tulips everywhere in mid-April, but Keukenhof is la creme de la creme. It's only open in the spring when the flowers are in bloom.
Alkmaar – The so-called "cheese capital of Holland." Come here if you fancy a bit of cheese mongering and stealth farts.
When you're backpacking the Netherlands, you should always encourage yourself out of your comfort zone a bit. By doing so, you're opening the door to all the best experiences.
Here are some of the best things to do in The Netherlands.
1. Ride a bike
Yes, you have to ride a bike when you visit The Netherlands. You will look a fool at first, but it is mandatory. Fly around the canals of Amsterdam or the great outdoors of Hoge Veluwe National Park.
2. Go to a coffee shop
Stoners – coming to chill – with other stoners. Whether you're solo travelling in the Netherlands or with companions, these places are magic. There's nowhere in the world so social, like coffeeshops.
I mean, maybe you're not into the devil's lettuce. That's cool. You can straight pass on this one.
But maybe you're curious? 😉 Where better than The Netherlands to try it out?
3. Attend a Dutch festival
The Dutch host some of the best festivals in the world. From the national holiday of King's Day to gay pride, these people know how to celebrate better than anyone else. It's not just a top thing to do in The Netherlands – but your life.
4. See the tulips
Yes, it's your typical tourist picture: you go to The Netherlands in April/early May to catch the tulip season. But do you know why it's so popular? Because it's amazing!
There are many tulip gardens to see: Keukenhof Gardens are the most famous. You may think it's a bit touristy for you but, honestly, I was so impressed that I'm recommending it here!
If you're really on a budget, you can head further afield (this is where the bike is useful, again) and find tulips everywhere.
5. Go on a canal cruise
You can walk or ride around The Netherlands all you like. But you're guaranteed to see a different perspective from the water! Canal cruises teach you loads about the place you're in, plus they know how to have a good time in the process.
6. Getaway to Amsterdam's more authentic neighbour: Utrecht
Yes, Amsterdam is amazing. But it's also overflowing with tourists.
For a breath of fresh air and a more local experience, head to Dam's little brother, Utrecht. Complete with its own canals, stunning streets, and even a mini red-light district, it's one of those places to visit in The Netherlands that just makes you feel glad you went.
7. Kickback in Maastricht
By Dutch standards, Maastricht is on the fringe. Fewer tourists visit, locals are more idiosyncratic, and life moves at a different pace here. For a more alternative adventure in Holland, head to Maastricht and just chillax. Laze about the town, appreciate fine buildings, eat and drink when you want, and be content.
8. Eat Stroopwafel
No Netherlands travel guide is worth a damn if it doesn't mention the gloriousness that is the stroopwafel.
A confectionery wonder, an afternoon delight, a gift from God; call the caramel waffle sandwich what you will. They are one of the best treats on the entire planet. (I'm in withdrawal from them, obviously.)
9. Visit a (few) museum(s)
Trying to figure out what to do in Amsterdam first? Going to a museum is a good place to start. These exhibitions are certainly impressive.
Learn about artists like Rembrandt at the Rijksmuseum or the Van Gough Museum. See dead bodies preserved for science at Body Worlds. Or, my personal favourite, the NEMO Science Museum (thank me later).
10. Getaway to the Frisian Islands
The Frisians are indeed one of the more offbeat places to visit in The Netherlands. Yet, they really aren't that hard to get to.
The gateway, Texel, can be reached by public transit from Amsterdam and the outer islands are connected by the ferry. One could conceivably island-hop as well with a good bike and the ferry!
Staying in Amsterdam while backpacking in The Netherlands is going to mean paying more for accommodation. I mean, it's awesome but a budget trip to The Netherlands means budget backpacker accommodation – or considering staying outside Amsterdam.
I have seen dorms range from around $20 to more than $100 per bed! So as you can see… they're gonna rip tourists off whenever they can.
Utrecht is one of my favourite places to stay in The Netherlands. It's more low-key and less expensive than Amsterdam. There are plenty of cool hostels in Utrecht as well.
You could stay in Rotterdam or The Hague. You'll probably be making day trips out of here to liven up your Holland itinerary though.
Hostels in The Netherlands are sweet. Really, I can't stress how much fun is going on in these places.
Amsterdam's hostel scene is bouncing. Some, like Generator Amsterdam or WOW Amsterdam, are super modern; others, like Strowis Hostel in Utrecht, are more rustic and ooze character. I like my Dutch hostels like my Dutch bars: the browner, the better. The old skool way.
If you have a little extra cash and value more privacy, the Airbnb experience in the Netherlands is unreal! The problem is – because they're amazing – they're often amazingly expensive too.
Personally, I'd avoid hotels if possible. Most are sterile, inconveniently located, overpriced, and not really social.
Couchsurfing is also a good option when backpacking in The Netherlands. Dutch people are pretty open when it comes to sharing their personal space with others. There's sometimes a beer in the fridge too.
The Best Places to Stay in The Netherlands
This is a tough one because there are so many amazing places to stay in The Netherlands! But here are some places to put on your hit list.
Look, no beating around the bush: The Netherlands is expensive. There are a few reasons for this but the main reason is because people love it. Accommodation, food, tours, even just using a toilet can cost you more than it would in most places.
The Netherlands is one of the more expensive European countries, especially Amsterdam can be especially expensive as well. But for those with good spending habits, The Netherlands can still be an affordable place to visit.
A low-medium daily budget is $50 – $70 USD. This will get you a bed in a hostel, a few drinks, cooking at home, some transport, and some sensible tourism activities. By 'sensible tourism activities' I mean maybe the odd museum or canal ride – they can cost you around $20+ a pop.
Everywhere can always be done on a budget – and the Netherlands is no exception. Seasoned broke backpackers can install their usual budget travel tactics. Prepare your own food, volunteer, get a bike instead of using public transport – these are all killer starter moves.
A Daily Budget in the Netherlands
Here's a little run down of how a daily budget for travelling The Netherlands can look:
Money in the Netherlands
The Netherlands uses the Euro as currency. It's perfect to interchange between other Eurozone countries.
As of June 2022, 1 Euro = $1.05 USD.
So it's pretty easy to work with. It's basically 1:1.
ATMs are everywhere, though watch out for the ones that have hidden charges attached. Always extract money in your own currency to avoid conversion rates and make sure you have a good grasp on your travel banking before you go.
Travelling in the Netherlands can be completely cashless. I have had many trips only carrying my credit card. Almost everywhere accepts Visa and MasterCard now as a minimum.
You can take cash and exchange it. Though expect to get ripped off at exchange stores.
For all matters of finance and accounting on the road, The Broke Backpacker strongly recommends Wise – The Artist Formerly Known as Transferwise! Our favourite online platform for holding funds, transferring money, and even paying for goods, Wise is a 100% FREE platform with considerably lower fees than Paypal or traditional banks.
But the real question is… is it better than Western Union?
Yes, it most certainly is.
Travel Tips – The Netherlands on a Budget
Travelling to the Netherlands on a budget? Here are some ways to cut the costs of a trip with a few handy travel tips:
Try Couchsurfing – How's a free bed sound? Finding a place to crash isn't always easy but when you do score one, it's a sweet deal. Hosts are friendly and show you a different side of the country.
Sleep outside of Amsterdam – Amsterdam is fun, but it ain't cheap. You can find a cheaper stay in neighbouring towns, like Utrecht or Haarlem, and then make day trips to the capital.
Camping – Camping is a budget backpacker's best buddy. You'll just need a good backpacking tent to stand the (terribly) wet climate here.
Shop around to rent a bike – Don't just rent from the first one you go to, ask around a few places and ask for the best deals. When you have your trusty travel companion, The Netherlands is your oyster.
Cook your own food – It's budget backpacking 101. Cooking at home is cheaper than eating out. If you are without a kitchen, invest in a portable camping stove.
Find cheap flights– A wiseman once said "Only suckers pay full price". Use apps like Skyscanner to find cheap plane tickets. Amsterdam Schiphol Airport is one of the biggest in Europe so you're already off to a good start.
Volunteer – Volunteering in The Netherlands is a great way to get a free bed and discounted food. Plus, people leave stuff all the time: food, clothes, electronics, weed… Yay for free stuff.
Use a refillable water bottle – Is there ever a reason to buy a plastic water bottle in The Netherlands? Dutch tap water is perfectly fine to drink. So bring a good travel water bottle with you and go nuts.
Why Should You Travel to the Netherlands with a Water Bottle?
I know I'm not alone with my heartbreak of seeing the world covered in single-use plastic. Fortunately, The Netherlands is well equipped to help you reduce your consumption with the right tools.
You aren't going to save the world overnight, but you can be part of the solution. With a reusable water bottle, you're already making a huge difference. It's one step closer to being a more responsible traveller.
Plus, now you won't be buying overpriced bottles of water from the supermarkets either! Travel with a filtered water bottle instead and never waste a cent nor a turtle's life again.
This is Northern Europe. The Netherlands is not exactly known for its warm weather. The rain is a bit warmer in the summer than the winter.
The winters are pretty dark and grey. It doesn't really snow much here either, especially on the west side.
Summers have more consistent warm days. And when you get good days, everyone knows exactly what to do to make the most of it. The days are damn long with around 17 hours of daylight at the summer solstice.
Although it's not exactly consistent, especially now with global warming, around June you will start to see more summery weather. On those rare hot days, the beaches and parks stack out with people having a good time. Festivals are in full swing and energies are high.
Though, with this happy-go-lucky period comes skyrocketing prices. So if you're really on a budget, avoid this time.
April also gets pretty busy with Tulip Season. Book in advance for tulip gardens to avoid disappointment.
27th of April is King's Day: the holiday of Dutch pride. This is also one of the biggest celebrations of the year – particularly in Amsterdam. If you want to experience it, you'll have a good time – you'll just have to pay higher prices.
The shoulder months are the best time to travel to the Netherlands, generally. May and September see fewer tourists but have pretty reliably good weather too.
It's worth seeing if you can time your trip to the Netherlands with a festival too. Summer and Christmas time see the most activity.
My favourite festival in the Netherlands the world is Gay Pride at the end of July. The best celebration, not just for the LGBTQIA+ community but for everyone.
What to Pack for the Netherlands
On every adventure, there are six things I always have on my backpacking packing list:
As a whole, the Netherlands is a really safe country. Crime rates are pretty low and people are generally trustworthy. If you're following normal travel safety routines, you should have no problem while visiting The Netherlands.
Your biggest concern is probably bike theft which is extremely common nationwide. Do not leave your bike – even for a minute – unattended and unlocked… unless you want to make it disappear. Bike thieves are professionals in The Netherlands.
Of course, accidents happen on bikes too. Be careful when using bike lanes, especially close to the roads. Be respectful to other people.
Staying safe in Amsterdam is easy enough. Though the capital city sees the highest crime rate in the country, they're mostly petty by nature: pickpocketing, bike thefts, and the likes. I've never had a stiff of trouble.
I have heard reports of people having bad experiences when buying drugs off the streets, though. If you're walking into dark alleys with a fat stack of cash looking to score, you couldn't really be more vulnerable. It's better to ask a friend or one of the hostel staff where the best place to buy is, rather than scouting out yourself.
Other, larger Dutch cities are not completely immune to crime. Stay vigilant, especially in heavily-trafficked places and on public transport.
Finally, trust your gut. If something doesn't feel right, feel free to take yourself away from it. With that, you should have a perfectly safe visit to the Netherlands.
Sex, Drugs, and Rock n' Roll in the Netherlands
For many travellers, this is the reason for visiting The Netherlands in the first place. Legends of coffeeshops, red-light districts, and warehouse parties have circulated worldwide.
There is validity to these tall tales.
Let's start with the weed: you already know that it's legal. It's the biggest seller of drug tourism in The Netherlands. It comes, wonderfully cultivated, with a selection big enough for a full menu. 
Weed is sold in coffeeshops. There are different types of coffeeshops but, generally, it's a place where you can buy, smoke, drink (sometimes alcoholic but mostly not), and socialise – in a whole manner of ways.
Some have snooker tables, board games, old arcade games, and some even play films. So as you can tell, Coffeeshops are one of the best ways to meet people or even find a travel buddy. They're awesome for solo travellers in the Netherlands.
Most people drink alcohol in the Netherlands. You could spit and hit a bar pretty much anywhere. I'm not gonna delve into more than that.
Truffles and mushrooms are legal in The Netherlands. You can buy them in smartshops. These stores are a fun place to shop around.
Other drugs are generally accepted in The Netherlands, although still technically illegal. Unless you're caught with a narco-level amount of drugs, most police will look the other way.
Pay particular attention to MDMA and pills in The Netherlands. You'll probably find the strongest ecstasy here than anywhere else in the world, so please be extra careful. You can get drugs tested anonymously at Jellinek or GGD Amsterdam drug testing services if you have any doubts.
Prostitution in The Netherlands
The red light district of Amsterdam's reputation precedes it. Actually, most big cities in The Netherlands have red light districts, though they are much more discreet. The Dutch's incredibly open-minded attitude towards prostitution makes it arguably the safest country in the world for sex tourism.
It works because it follows strict rules such as prostitutes must be over 21 years old, attend regular health checks, and pay tax. They are actually pretty well looked after.
If you're into it, paying a visit through the doors is one of the most unique things to do in the Netherlands. Though if you have high expectations, you could end up paying an absolute bomb.
I've heard reports of people paying €700 for less than 10 minutes. If you're a bit of a smooth talker, don't look like an absolute tourist, or a regular, you'll likely get a better price.
There are strict rules regarding prostitution in The Netherlands. This is to protect the workers – so BE RESPECTFUL. Notice the caps and bold letters there…
Here are some simple rules to follow whether you're taking part or just observing.
NEVER take photos or videos of the workers. No excuses.
You must be at least 18 years old to use the services.
You can haggle a bit, but don't take the piss.
No means no.
Choose your words carefully. Make sure you know what you're paying for.
Getting Insured BEFORE Visiting The Netherlands
You can't plan for everything when you're travelling. But having good travel insurance is a good start.
I use World Nomads and made a few claims over the years. They're easy to use, professional and relatively affordable. They may also let you buy or extend a policy once you've started your trip and are already abroad.
World Nomads' mission is to support and encourage travellers to explore their boundaries. They offer simple & flexible travel insurance, and safety advice to help you travel confidently.
They've been doing it since 2002 – protecting, connecting, and inspiring independent travellers just like you.
Get a quote below or read our in-depth review!
World Nomads provides travel insurance for travelers in over 100 countries. As an affiliate, we receive a fee when you get a quote from World Nomads using this link. We do not represent World Nomads. This is information only and not a recommendation to buy travel insurance.
There are three ways to enter The Netherlands: land, sea, or air. Most will arrive in The Netherlands via the third option.
Schiphol Airport is the largest airport in the country and it's technically Amsterdam. The rest of the country is so accessible that most people use this airport, even if they are not going to Amsterdam.
Eindhoven is the second busiest airport in the country and is served mostly by budget carriers like Ryanair and Wizzair. This means you can find some damn good deals if you're flying to The Netherlands from anywhere else in Europe.
You can travel to the Netherlands overland by bus, train, or car. Buses are the cheapest way of travelling around Europe but not the most reliable.
Travelling to the Netherlands by train is my favourite way. They are arguably the most sustainable travel option too. If you're backpacking around Europe, and like the idea of using the train, you can get a European rail pass to save money.
It is possible to travel to The Netherlands by ferry from several UK ports: Kingston, Newcastle, and Harwich. It's great to take your car to Europe. Though if you're just a passenger, it's probably more convenient to fly.
Entry Requirements for The Netherlands
The Netherlands is a part of the Schengen Zone, which is a part of the European Union. That's the group of countries that first spring to mind when you're talking about backpacking Europe: Italy, Spain, France, etc.
Most nationalities can enter the Schengen Zone, visa-free, for up to 90 days within a period of 180 days. You get an entry stamp from the first port you used to enter the Schengen Zone and then an exit stamp from the country you leave the Schengen Zone from. The system is very convenient.
Not every nationality applies for this visa-free regime within the Schengen Zone. If you use a passport from any of these countries, you will need to apply for a visa beforehand to visit The Netherlands.
The Netherlands is a very small country and, consequently, is very easy to get around. You could travel by train from one end of the country to the other, in around 6 hours. This makes backpacking The Netherlands very convenient to explore as you can stay just about anywhere and not be too far away from anything.
The Netherlands benefits from a very efficient public transport system. Using a combination of buses, trains, and trams, you can travel just about anywhere. If all of those should fail, there's never a bike to rent too far away.
Hitchhiking in the Netherlands
Dutch people are very nice when it comes to lending a ride. They ought to be too: do you know how many Dutch people I've seen hitching rides across the globe?! It's only fair that they return the favour in their own country.
Hitchhiking in The Netherlands is straight out of a textbook. Simply stand in the right place, have a sign, hold out your thumb, and wait. You should score a ride in less than an hour although people usually find success in more like 15 minutes.
When it comes to being a successful hitcher, the key is choosing the right spot to throw out your thumb. Busy town centres and highways are not a good place to find a ride.
Motorway turnpikes and gas stations – now we're talking. These latter options are a hitchhiker's prime territory.
Be aware that some gas station managers prefer that you stand in a certain place when hitching so as not to bother the customers too much. On the rare occasion, you may get a dick who tells you to piss off – forget that guy.
Onwards Travel from the Netherlands
Step up and take your pick folks: there are lots of countries to head to next after wrapping your holiday in Holland. The rest of Europe is super accessible.
If you're heading out of the continent, lucky you! Amsterdam Schiphol Airport is one of the best places in Europe to do that from.
If you're looking to stay close by, here are some great choices:
Travel to Belgium – My guiltiest of pleasure holidays, the place I go to drown my sorrows in endless beer and fried potatoes. Give me a tripel and pot of mussels and I'll take miserable weather any day. Ghent is my favourite Belgium town.
Travel to Germany – Similar to The Netherlands though more tight-collared. Direct trains from Amsterdam to major German cities are regular. Go to Hamburg if possible; now that's an awesome German experience.
Travel to the UK – English Channel be damned! Getting between the Netherlands and the UK is one of the easiest journeys in the world. Take the Eurostar via the underwater Channel Tunnel or catch a cheap (and very fast) flight. You also have the ferry (perfect for taking your car).
So you want to stay in The Netherlands long-term and maybe work while you're there. So does everyone else!
The Netherlands offers some of the highest standards of living in the world and a government that is very supportive of the startup culture. Living here could be a dream destination for digital nomads; you just need to be able to pay for everything.
The Netherlands is not a cheap place to live in, not by a long shot. If you want to have your own apartment, you'll need to be making quite a bit on your own at least or be employed by a local company.
If you fall into the former category and want to stay longer in The Netherlands, there are ways to acquire residency. Of course, residents of the EU are free to come and go as they please. Non-EU residents will have some loops to jump through.
For most backpackers, the most common way of staying in The Netherlands longer is by volunteering somewhere.
Volunteering in The Netherlands
Backpackers can spend long periods of time volunteering in an awesome place without spending any money. Meaningful life and travel experiences are rooted in stepping out of your comfort zone and into the world of a purposeful project.
Most of the opportunities you'll find are in hospitality, where you'll usually receive free accommodation and a meal in return for your time. More unique opportunities include assisting in holistic centres and helping out on eco-projects.
Officially, you can't volunteer off a tourist visa in the Netherlands. Non-EU/EEA citizens will probably need to apply for the appropriate permit before arriving.
Volunteering is an amazing way to experience a culture whilst helping your host community. Though be careful as many big companies in the Netherlands also abuse this for cheap or free labour.
If you want to find volunteering opportunities in the Netherlands, I recommend that you Signup for Worldpackers – a volunteer platform that connects local hosts directly with travelling volunteers. As a Broke Backpacker reader, you'll also get a special discount of $10 when you sign up. Just use the discount code BROKEBACKPACKER and your membership is discounted from $49 a year to only $39.
Volunteer programs run through reputable work exchange programs like Worldpackers are usually very well-managed. However, whenever you are volunteering, do stay vigilant, especially when working with animals or children.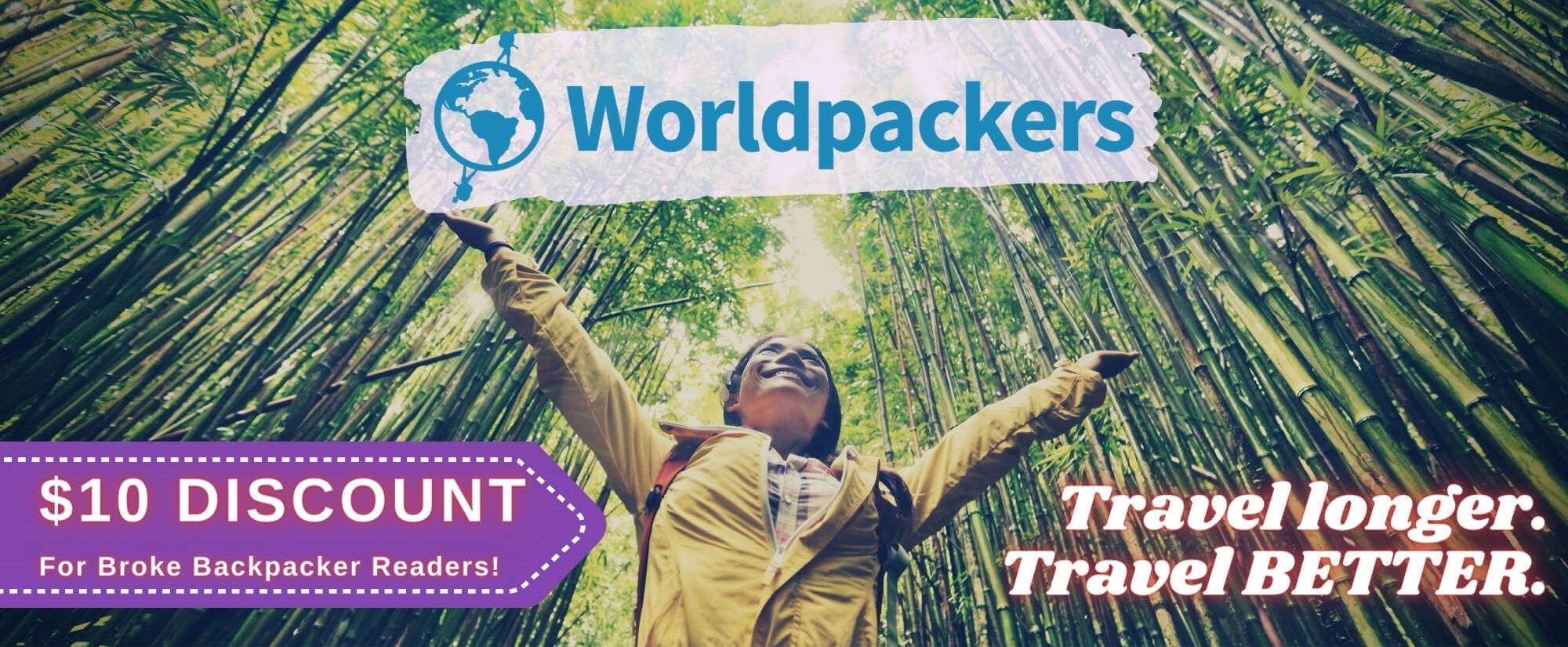 Worldpackers: connecting travellers with meaningful travel experiences.
Dutch people are some of my favourites in the world. They're loyal, good-natured, lovable, hilarious, and sometimes completely lacking in filters.
Almost every hostel has some gorgeous Dutch person doing something strange and totally oblivious to their own behaviour. I think of them fondly.
Physically, the Dutch are often true to their stereotypes. Yes, everyone here is a giant. I'm 5 foot and a bit… I know when I arrived in the Netherlands simply because my neck hurts from looking up at everyone.
Though the Netherlands is one of those amazing places that has a full rainbow of colours, races, and cultures. Don't be surprised to see a huge range.
The Dutch tend to be pretty lean as well. Maybe that's thanks to all the bike riding.
When travelling to The Netherlands, I highly recommend speaking with the locals. They're friendlier than other Europeans and they welcome awkward approaches and conversations. At the end of the day, the Dutch are so nice that most should indulge you, at least a bit.
Useful Travel Phrases for The Netherlands
Dutch can sound funny. I always think they sound like the characters from that computer game the Sims – chatting a series of slurs and nonsense.
Luckily, just about everyone speaks English in the Netherlands. Only in the most remote corners of the countryside will you be hard-pressed to find someone who doesn't speak English.
If you wanted to impress the locals though and have a good laugh, knowing a few Dutch phrases might be worthwhile. You may not need to know anything to order a coffee but trying to say "Lientje leerde Lotje lopen langs de lange Lindenlaan" five-times fast in a bar is sure to earn you some friends.
What to Eat in The Netherlands
The Netherlands isn't exactly a culinary paradise. You can find good food here but you have to look and be willing to pay more.
Traditional Dutch food is hearty and sometimes a little simple. Being a dairy-based culture, cheese and butter are common, especially for breakfast.
Like their German neighbours, rich bread and sausages are also staples of the diet. Rounding everything out is a lot of potato-based dishes and cooked vegetables.
Being so coastal, fish is also very common. You'll see it fried, smoked, cured, or (their favourite) raw.
One thing that the Dutch excel in is munchies. If you don't know what munchies are, they're the type of small, unsubstantial foods you crave more than anything when you're absolutely baked like a potato. I'm talking biscuits, chocolate, crisps, cereal, little fried things you don't know the name of… you know, all crap, but all amazing.
Then the king of munchies: the stroopwafel – a waffle sandwich with syrup or jam. You can buy them in the shop or go the real deal and get those freshly made ones you'll see at food carts.
Of course, there are plenty of international restaurants around. Indonesian food is particularly popular as the country was once a part of the Dutch Empire. The ubiquitous kebab can also be found everywhere.
When eating out, it is customary to split the check evenly among friends. This is called "Going Dutch" on the bill.
Must-Try Dishes in The Netherlands
Here are some other worthwhile Dutch dishes:
*Listen, hagelslag is like chocolate sprinkles that the Dutch love on toast – like breakfast. If you're not Dutch, it's weird as. Though when you try it, you can't say it's half bad.
A Brief History of the Netherlands
For much of recorded European history, The Netherlands didn't play an enormous part. From antiquity all the way up until the 16th century, Holland and its people were mostly vassals of other larger, European powers. The Romans, Franks, Holy Roman Empire, and even the Spanish, have occupied current-day Holland and governed it.
It wasn't until the Eighty Years War, also known as the Dutch Revolt, that The Netherlands shed the yoke of the conquered and became a separate political entity. At the time they, as well as Belgium and Luxembourg, were ruled by the Hapsburgs of Spain.
FUN FACT: Willem van Oranje was the champion of the revolt and founded the first Dutch Royal House. The colour of his original family seal, orange, would go on to become the official colour of the new royal house as well. (See King's Day.)
Following their independence from Spain, The Netherlands joined the conquer and power phase. During the Age of Exploration they even gave the English a run for their money. At its height, The Dutch Empire had control over Indonesia (then the East Indies), Taiwan, and South Africa, as well as large parts of India, the Carribbean, and New England.
Eventually, The Netherlands would get caught up in the imperial power struggles that gripped Europe in the 19th and 20th centuries. Napoleon came and went, the UK became the world's superpower, and Prussia became a European juggernaut. The Netherlands managed to avoid the worst of World War I but got beaten badly by the Nazis in World War II.
In the end, The Netherlands managed to survive some of the most tumultuous years of European history. Now, Holland is one of the most prosperous nations in the EU: its economy is advanced, the government quite liberal, and people seemingly happy.
Backpacking The Netherlands is like no other country. You're treated to a tiny country, with a world of possibilities.
Cycling in The Netherlands
No Netherlands travel guide would be complete without banging on about getting about cycling excessively. That's because the Netherlands is the best country in the world for cycling.
Actually, cyclists have priority over cars and even pedestrians on the roads. Bike lanes are more common than footpaths and they take incredibly beautiful routes throughout the country.
Plus, of course, it's almost perfectly flat. So even if you're not the fittest person, it's easy to get around.
Marijuana in the Netherlands
The laws about weed in the Netherlands are arguably the most relaxed in the world. Whether you smoke or not, you can't really miss it: weed is one of the biggest tourist attractions.
Coffeeshops are dotted throughout the country. They're the place to buy and consume. Go explore down the rabbit hole – I will say no more.
The rules in coffeeshops are pretty simple: you have to be over 18 and if you're staying to smoke, you have to buy a drink. The system works and millions of tourists flock to the country every year to enjoy the flower without fear of breaking any rules.
Technically, it's illegal to smoke in public spaces. Although people still do, they're generally respectful of how they do it which is why it's so highly tolerated. So if you're wanting a nice joint for the sunset, same rules apply and you shouldn't have any trouble.
Many accommodations won't let you smoke there. Others have a designated smoking area. In the Netherlands, you can sometimes get away with asking for forgiveness rather than permission. 😉
Just be aware, the weed is much stronger than you'll find in most countries. You'll see all kinds of variations and strengths. If you go in, all guns blazing, you'll join the thousands of other billy big bollocks, throwing a whitey before your coffee even arrives.
Take your time, ask questions when you're buying, and light it up, bro.
If you haven't realised by now in this travel guide, backpacking in the Netherlands is awesome. Free-spiritedness is encouraged, consciousness is high, and you don't have to take life too seriously. Damn, I love this place.
Mysterious stories of a mystical place, the reputation of The Netherlands stands proud. But beyond the debauchery, it's one of the most relaxed and beautiful places to add to a European travel itinerary.
I can't exaggerate how much backpacking The Netherlands changed my life, several times over. The same could very well happen to you.
There are so many amazing things to do in the Netherlands. But with all this hype, just remember to watch your bank balance while you're having fun. One night down the red light district could mean the end of your trip – if you're not careful.
The Dutch people are always down for a good time. That attitude is contagious. Everyone backpacking through the Netherlands seems down for a ball too.
Do you know what that means? All-round good times.
Just make sure you look both ways, at least twice, before you cross the roads. Those bikes pop up out of nowhere.
So book that trip. Don't even think twice. You won't regret it for a second.
---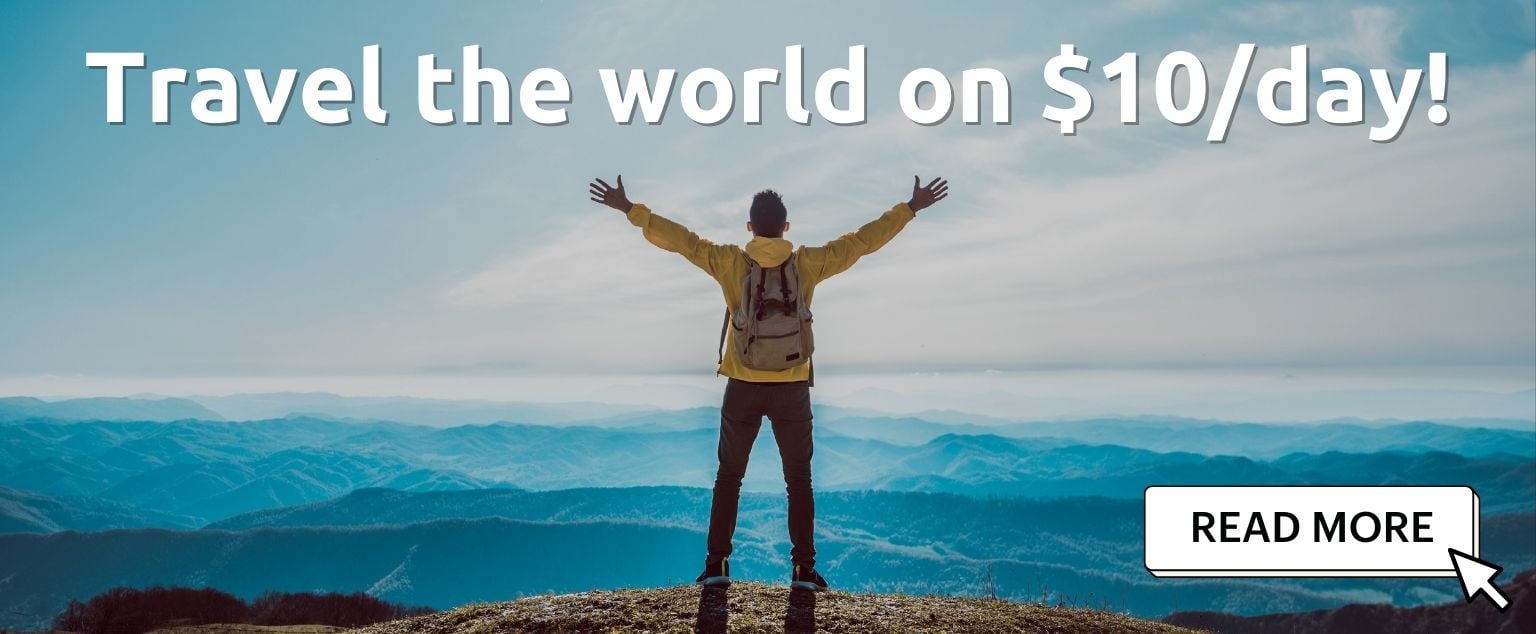 And for transparency's sake, please know that some of the links in our content are affiliate links. That means that if you book your accommodation, buy your gear, or sort your insurance through our link, we earn a small commission (at no extra cost to you). That said, we only link to the gear we trust and never recommend services we don't believe are up to scratch. Again, thank you!