While the Dutch are known for being direct and practical, their festivals are not. The Netherlands breeds creativity, diversity, and vibrance…
Many people will experience the best nights of their lives in Amsterdam. No doubt this city has a special magic. Though there are plenty of festivals all over the Netherlands that are worth knowing about – so don't cut yourself off there.
Thank the lord, I've been lucky enough to attend some of these events in The Netherlands in my life. The Dutch celebrations are unique and friendly to newcomers. The sensation of the streets combined with an open culture, it's easy to see why this small country has become such a popular tourist destination.
From Amsterdam's iconic canals to Rotterdam's impressive skyline, history seeps through these events. Even the Dutch techno scene commemorates great artists to young crowds.
So yeah, it's worth seeing if you can experience some of the best festivals in the Netherlands. You feel like you know people much better at their best (and worst). Here's what you need to know.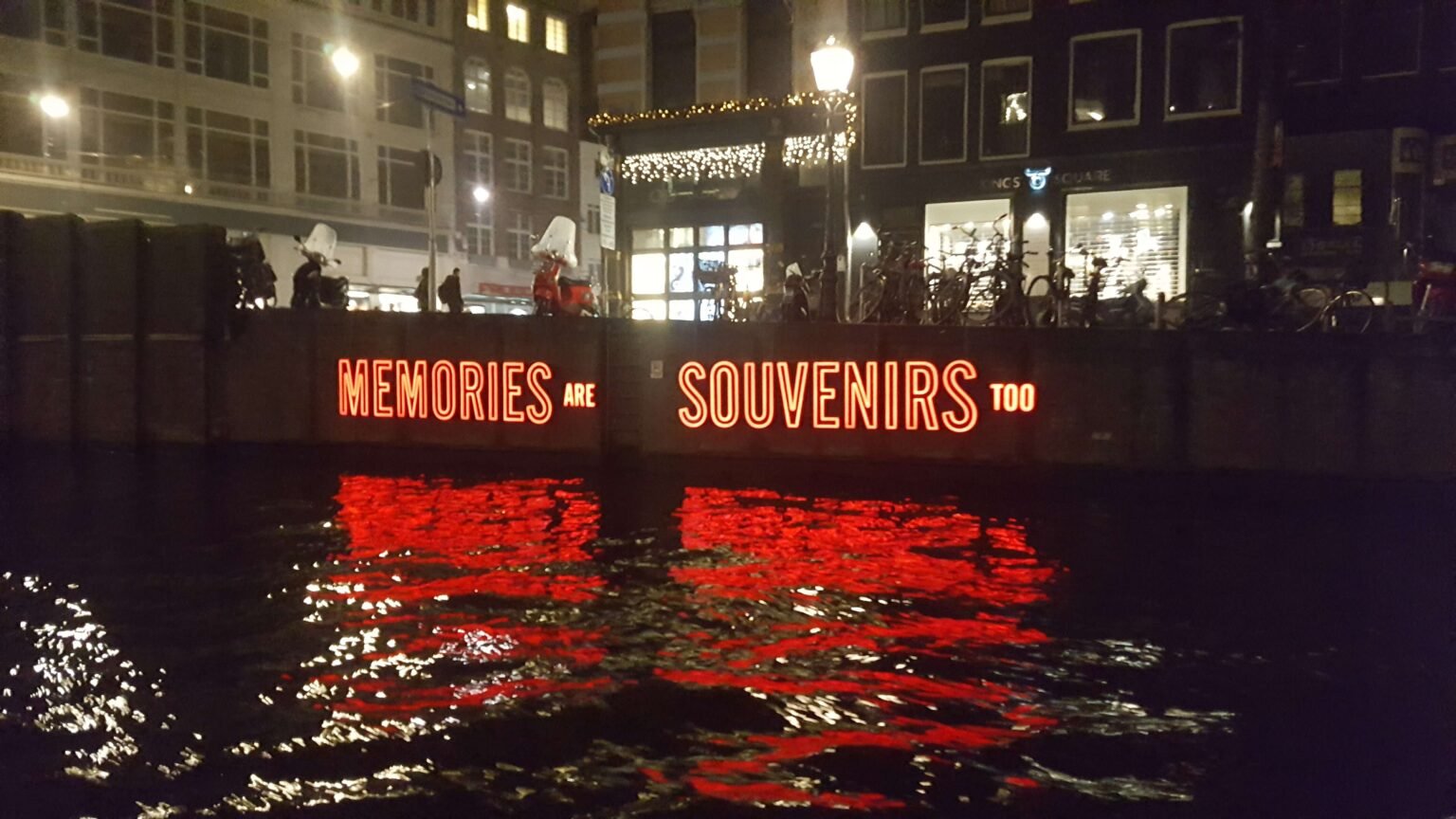 Festivals in the Netherlands
Many people head to the Netherlands to see the beautiful tulips in the springtime, walk the canals of Amsterdam, or spend their days in a haze in the coffee shops, but there are many other things that make the Netherlands a perfect backpacking destination.
The country boasts vibrant cultural festivals throughout the year, which unites locals and travellers from near and far to experience the best festivals in the Netherlands!
King's Day
When: April
Where: Amsterdam and other parts of the Netherlands
What originates as the Dutch celebration of King Willem Alexander's birthday – King's Day (or Koningsdag in Dutch) today is one, great, country-wide piss up. Fuck yeah.
Everyone is invited to wear orange, the traditional colour of the Dutch Royal Family, and to get some beers in the coolers.
As one of the most famous celebrations in The Netherlands, tourists flock in to see it. It's a party; in Amsterdam, you see the streets exploding in a tangerine uproar of celebrations.
Street performances, art displays, and concerts pop up across the Netherlands. Some locals – including the only time you see kids working in the Netherlands – have 'vrijmarkt', where they sell their used items for small donations.
I stayed in a hostel for this event. I wasn't up for huge, chaotic celebrations. But the hostel was way into the King's Day celebrations: orange balloons, banners, and streamers everywhere.
Traditionally, the Dutch toast the sovereign on King's Day with a spirited orange liqueur known as Orange Bitter. But if you cheers with a Heineken, that's just as good. Where to Stay: Snagging a hotel can be more than difficult during this time of year, as well as more expensive. If this stunning B&B is available – book it. A few kilometres from central Amsterdam, it's perfect to enjoy King's Day while avoiding all the hustle and bustle.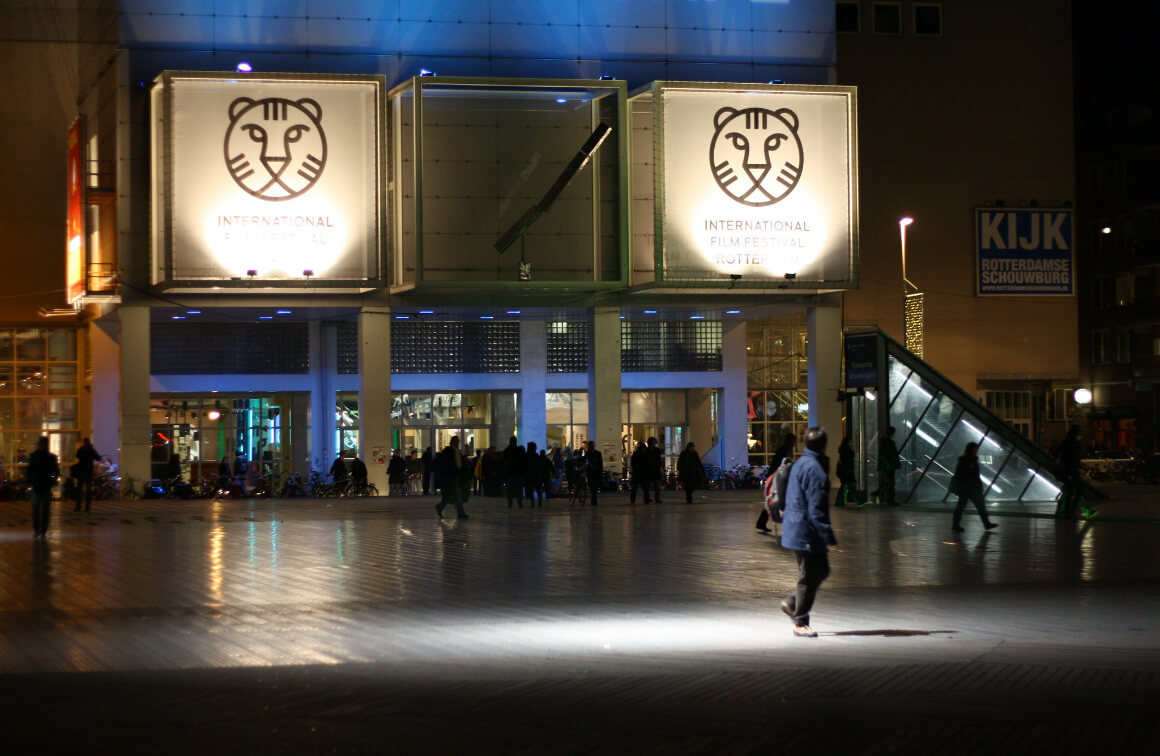 When: January
Where: Rotterdam
Start the year strong with the Rotterdam International Film Festival in January. This event has grown to become one of the most important film events in Europe. Each year, filmmakers from all over the world come together to celebrate creativity and innovation to showcasing their work to an international audience.
International Film Festival Rotterdam (IFFR) has a meticulous selection of feature and short films, and media art by the most talented up-and-coming filmmakers. The festival takes place over ten days and across multiple locations. So it's easy to schedule some time to explore some of the coolest areas in Rotterdam.
There are tonnes of films throughout the festival, and you'll find all kinds of workshops, masterclasses, and lectures. IFFR is sick for seeing some of the world's best contemporary films and meeting the amazing collection of global creators.
It's a great festival for new and innovative artists to get their foot in the door as they are steadfast in supporting daring storytellers who strive to make a difference with their work – inspiring audiences worldwide through captivating films.
Where to Stay: Check out this cosy bed and breakfast that has everything you need. It's a short 1 km from Rotterdam centre. It has all the comforts of home and is ideal for those looking to get to know this modern city!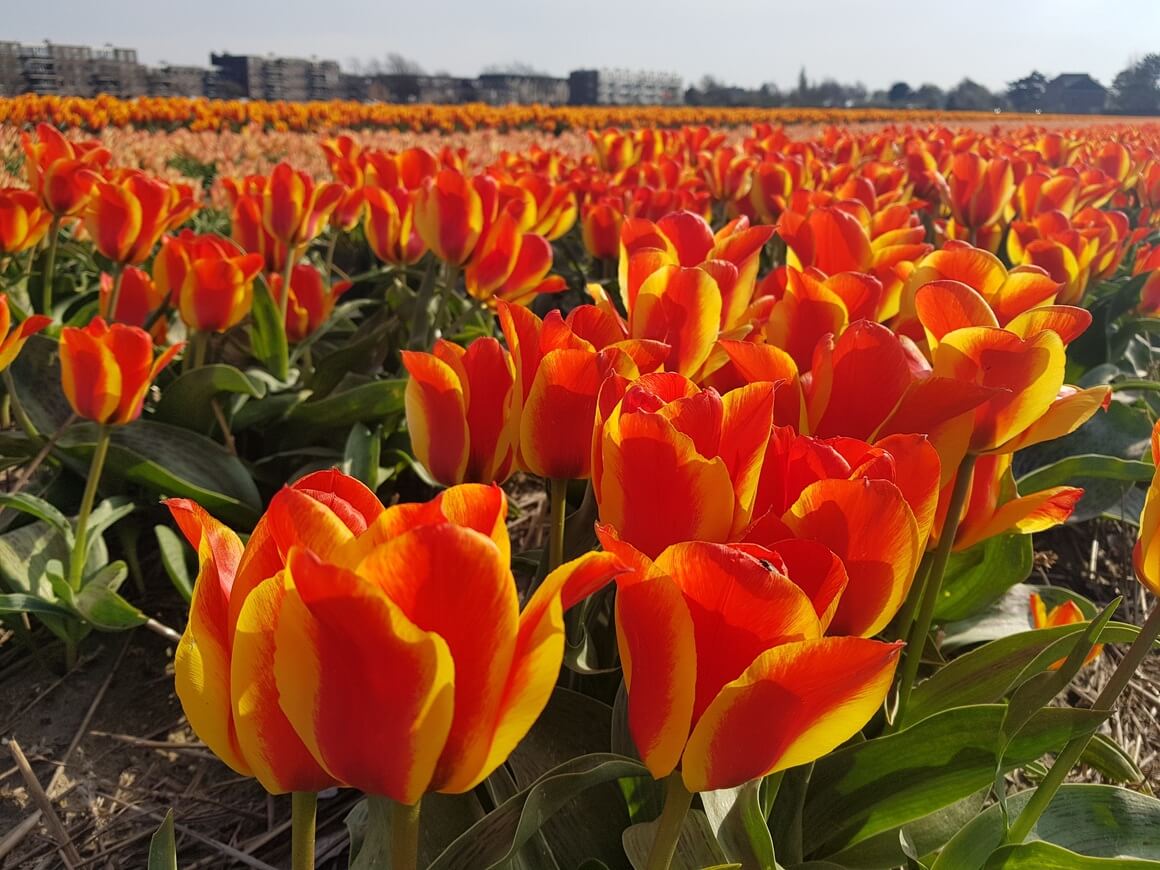 When: April
Where: Noordwijk to Haarlem, Netherlands
For some people, it's a bucket list thing: tulip season in the Netherlands. It's Keukenhof Gardens who get all the glory of the flower fields but, actually, the flowers are growing… everywhere!
The annual Bloemencorso (Flower Parade in Dutch) takes place in Noordwijk every April, and people really do flock to this unique festival. Not only does this festival offer an abundance of tulip fields, but this vibrant parade consists of floats with magnificent flower displays like nowhere else on Earth.
There aren't many festivals where you can simultaneously marvel at the beauty of nature yet gawp at the 8-meter statue of an Angry Bird made of flowers. This is one of the reasons this festival is worth visiting. It's not just about the beauty of the breathtakingly colourful tulip and hyacinth displays but also about admiring a giant flower-made clog.
The Flower Parade takes off in the seaside resort of Noordwijk, makes its way through 42 kilometres (26 miles) of flower fields near Lisse, and finishes at Haarlem's historic city centre. There are various viewing locations along this route where you can get an up-close look at the floats and enjoy extra entertainment. For the best views of the Flower Parade, make your way to Keukenhof Boulevard. This area is transformed for the parade. You can also visit the Keukenhof to admire the spectacular flower fields in all their glory.
Where to Stay: Definitely check out Flying Pig Beach Hostel. It's right near the Keukenhof Gardens and the Flower Parade route starts in Noordwijk, where the hostel is based. It's a backpackers on the beach.

Do You Want to Travel FOREVER??
Pop your email in below to get a FREE copy of 'How to Travel the World on $10 a Day!'.
Gay Pride Amsterdam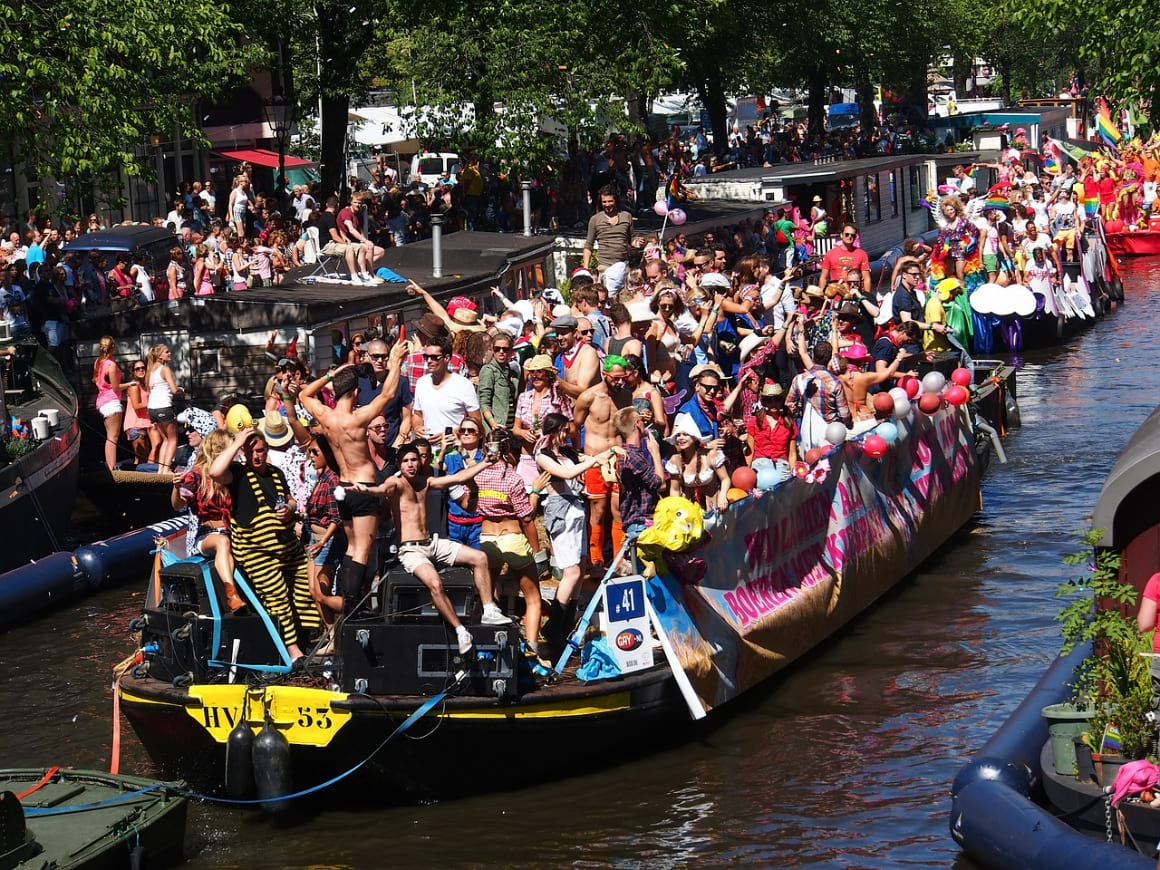 When: August
Where: Amsterdam
I have seen Amsterdam's Gay Pride on 2 events: let me start off by saying this is an event that everyone should see in their lifetime. You wanna know love, acceptance, and FUN? LGBT traveller or not, you need to see it for yourself.
Since 1996, this event has been held in Amsterdam in August. I first stumbled upon it by complete surprise on a backpacking trip in Europe – and boy, was I surprised. Thousands of people congregate in the streets – bright colours, music blaring, dancing, everywhere around you.
The canal parade on the Saturday is the highlight. But you can hang around all week to enjoy lectures, musical performances, and even boat tours, all kinda things.
Amsterdam, all year round, is a very welcoming place and this festival takes pride of place in its calendar year. Get to know people from all around the world in Europe's best party hostels, explore Amsterdam's vibrant nightlife, and get ready for a wild ride.
Though do prepare yourself – this festival is intense. There is a lot of drinking, a lot of drugs, and, naturally, that can get out of hand. So look out for yourself and your travel buddies!
Where to Stay: I really recommend Flying Pig Downtown. It just has that familiar, hostel feeling where you're basically guaranteed to meet cool people. This is the best way to experience Gay Pride in Amsterdam, for sure.
Rotterdam Summer Carnival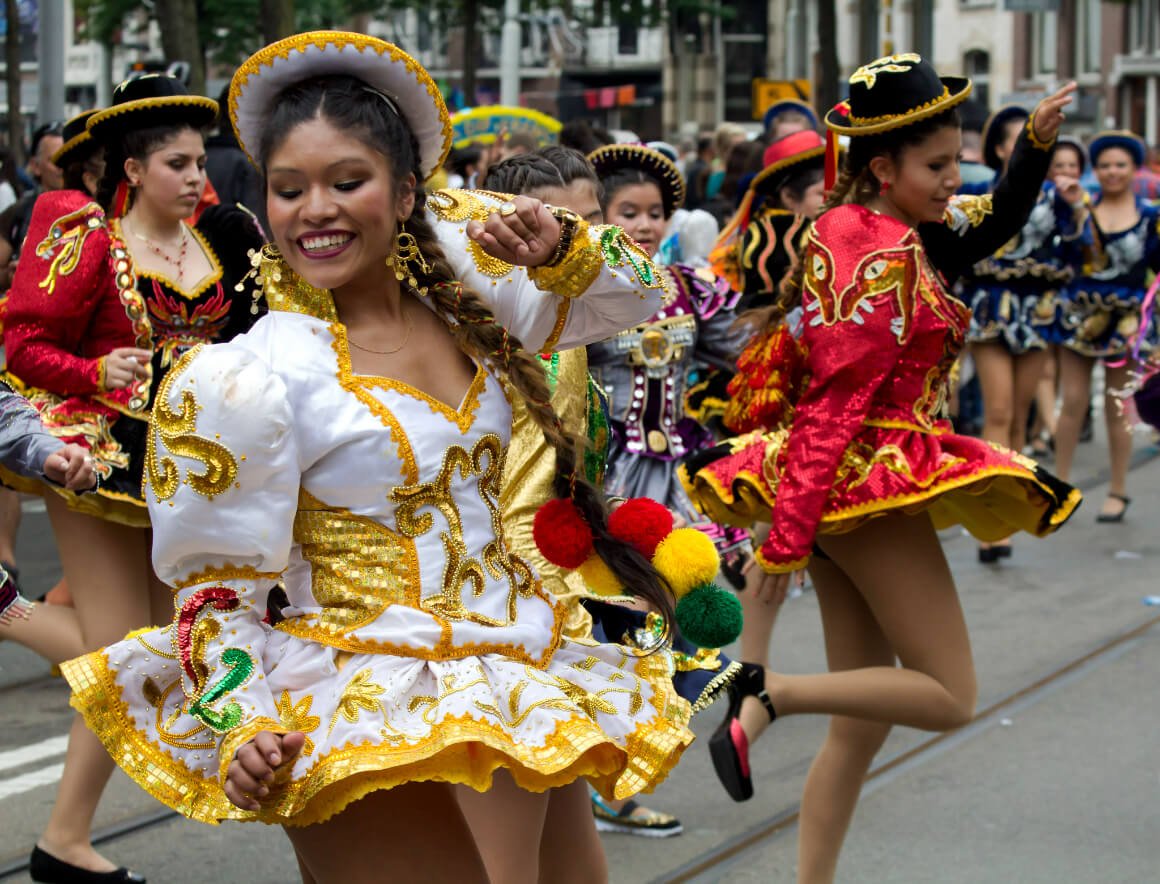 When: July
Where: Rotterdam
Experience a slice of the Caribbean right in the Netherlands at Rotterdam's Summer Carnival! This three-day event celebrates Dutch-Caribbean culture with live music, colourful parades, and street food. As one of Europe's largest carnivals – even drawing more than 1 million people.
Of course, (we're going in) it originates from Dutch Colonies: from Curaçao and Aruba, carnival culture came to Rotterdam. As such, Zomercarnaval was born. The West Indies served as the prime source for this celebration's inspiration; it has since grown into one of Europe's most vibrant summer events.
You'll get the whole experience, vibrant outfits, steel drums, and island songs that just make you wanna move that thing. Get your face painted, join street games, and dance along with everyone else.
The Summer Carnival in the Netherlands is not only an event to remember, but it also provides food that will leave your taste buds moving! Mercado Market lines Coolsingel Street with vendors dishing out the best of global cuisines.
Where to Stay: Join other solo travellers and globetrotters at this Hostel Ani&Haakien in the heart of Rotterdam. It's the cutest, homey accommodation to explore the city from.
Mysteryland Music Festival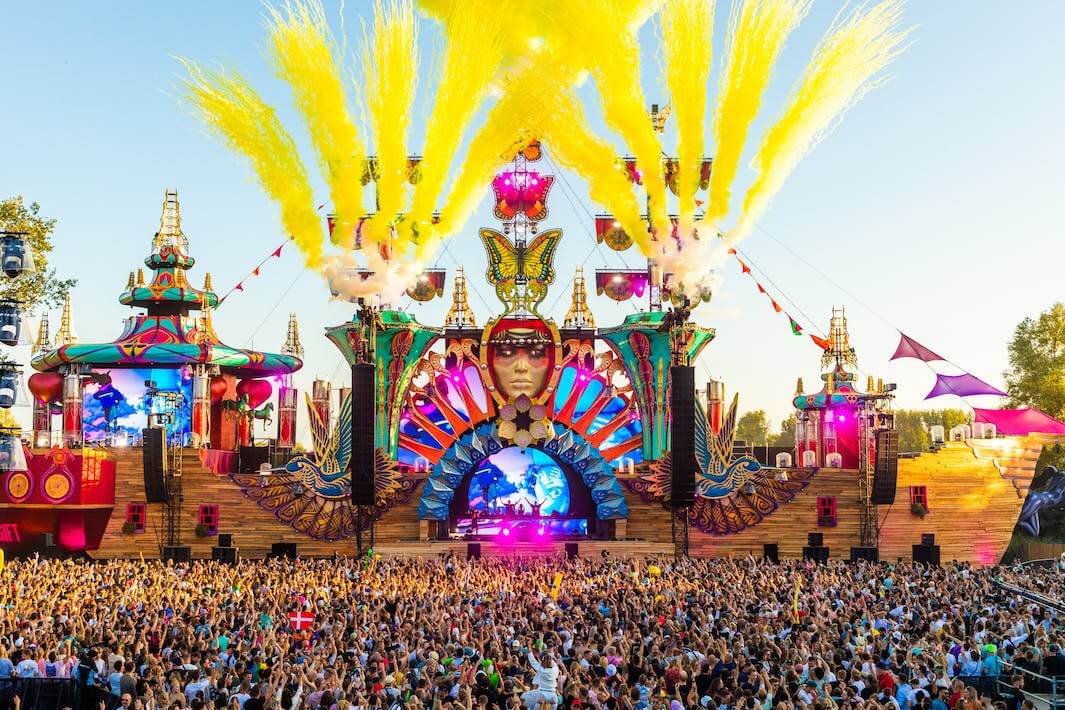 When: August
Where: Haarlemmermeer
Mysteryland is one of the most popular music festivals in the Netherlands. Spanning four days, this event brings music fans from around the world. Covering all kinds of genres, from pop and hip-hop to EDM and techno, you're going to find your corner here!
The event was first held in 2015 as a one-day party! Popularity grew.
Now, we're talking more than 175,000 people every year! The festival is known for its heavy focus on electronic music and has DJs such as Armin van Buuren, Afrojack, Tiësto, and Swedish House Mafia.
Mysteryland Festival has yoga classes, art workshops, and a wide range of cultural experiences for visitors to enjoy. The festival is one of the top tourist attractions in the country and continues to welcome thousands of people every year from around the world.
Bring some money for the foot carts – they're quite expensive. But you seriously get what you pay for.
What makes Mysteryland stand out is its commitment to sustainability. The event works closely with several partners, including the local government, to ensure that their events are environmentally friendly and socially responsible. As part of this initiative, they have reduced their waste production significantly while limiting noise pollution and promoting renewable energy sources. This has helped make Mysteryland one of the most respected music festivals in Europe.
Where to Stay: This is one of the best festivals to camp at. They have so many options, from bringing your own tent or camper to renting out a luxurious glamping ground. However, keep in mind once you're on the grounds, you can't leave and return, so prepare.
Have you sorted your accommodation yet?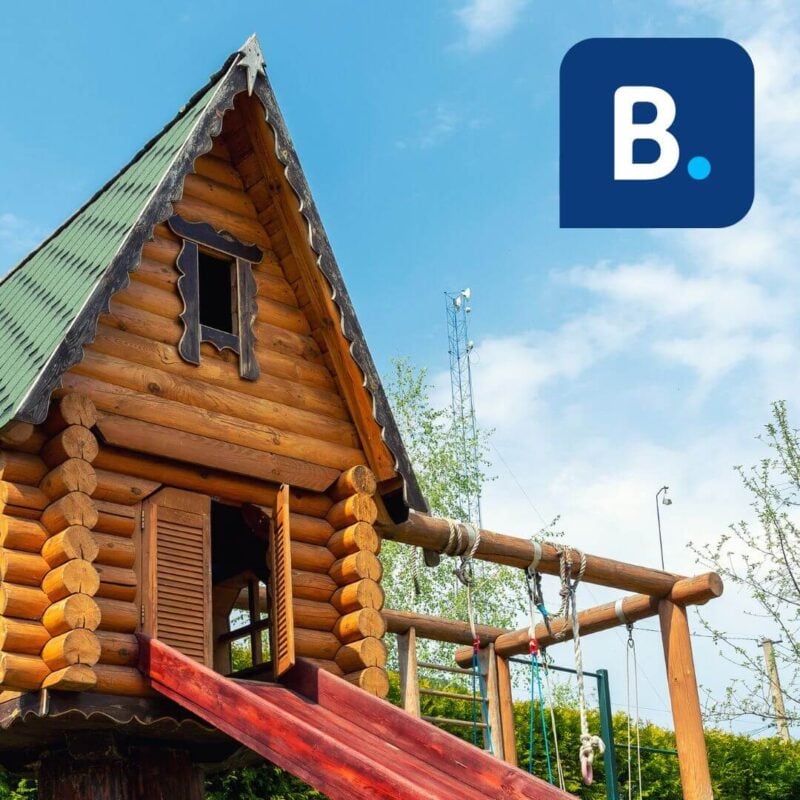 Get 15% OFF when you book through our link — and support the site you love so dearly 😉
Booking.com is quickly becoming our go-to for accommodation. From cheap hostels to stylish homestays and nice hotels, they've got it all!
View on Booking.com
Amsterdam Canal Festival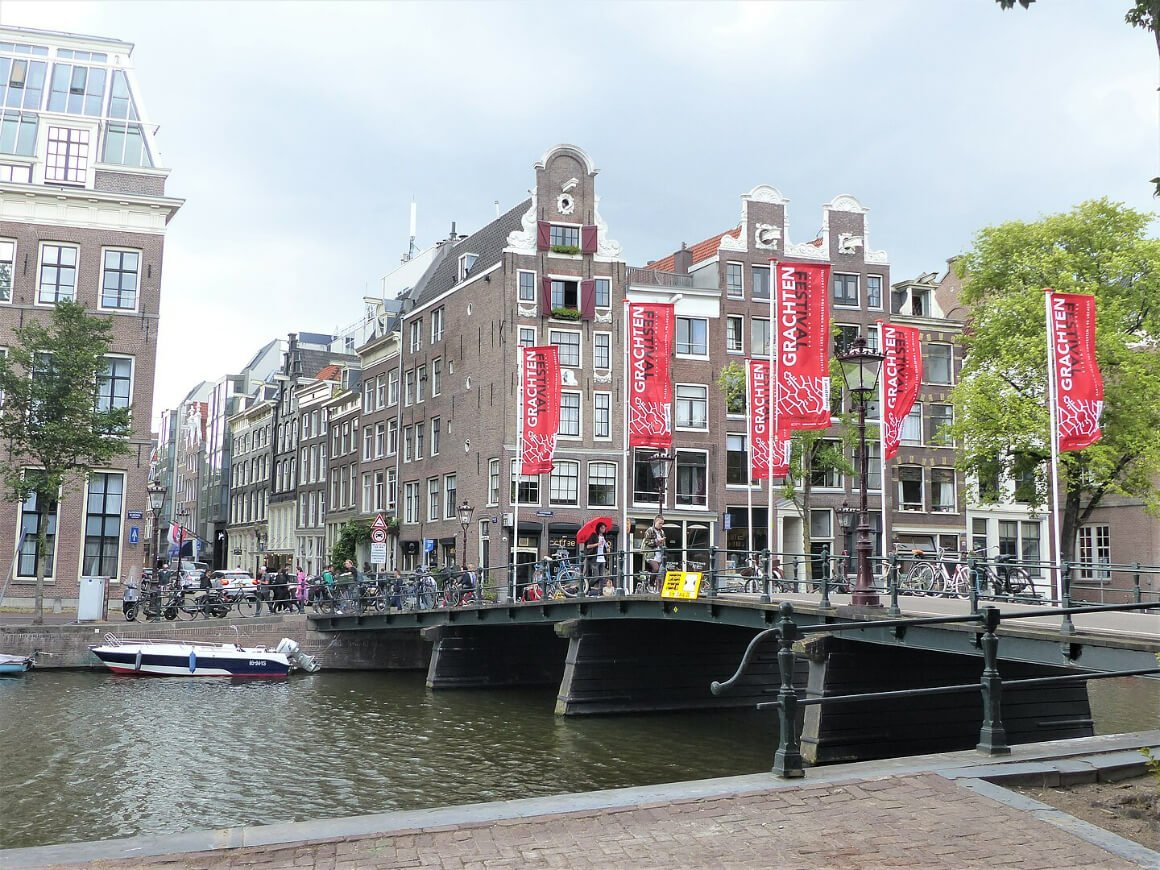 When: August
Where: Amsterdam
Every August, Amsterdam hosts its iconic Grachtenfestival (or Canal Festival), one of the city's most beloved outdoor events. This ten-day festival celebrates classical music while embracing the culture and beauty of Amsterdam's canals.
The festival takes place all around UNESCO World Heritage site canal belt, allowing visitors to experience Amsterdam's breathtaking scenery while enjoying a variety of musical performances. Attracting music lovers from all over the world, tourists and locals can experience beautiful performances played on stages along the picturesque city streets or in enchanted canals — allowing audience members to float along the canals to take in a one-of-a-kind concert.
Not only are concerts held along canals, but they also take place in museums, theatres, parks, private homes, and even subway stops. The greatest part of Canal Festival is that its music events come with an affordable price tag or sometimes no cost at all. Perfect for backpackers on a budget.
Where to Stay: This hostel is located in the heart of Amsterdam, making it a great place to stay if you're planning on attending the festival. It offers affordable accommodation and is also conveniently located near all the nightlife and entertainment areas.
Redhead Days
When: September
Where: Tilburg
Calling all gingers! This is a message to confirm that you do have a soul. Just kidding. But how awesome is it that this small town in the Netherlands hosts a festival that celebrates all things red-head?

Roodharigendag, or Redhead Day, is an annual summer festival that brings together thousands of redheads from 80 countries around the world. This unique Dutch festival was initially launched in 2005 and held at Breda city in the Netherlands, but has now shifted its base to Tilburg. This year's extravaganza expects more than 40,000 visitors, with 6,000 being proud gingers even from places as far away as Micronesia!
The inaugural Redhead Day was initiated when renowned Dutch painter Bart Rouwenhorst sought 15 red-headed models to pose for a portrait exhibition in the town of Asten. To his surprise, 150 eager volunteers responded to his advertisement! It was then that he formed the group and captured their radiant red hair through photography – marking the first-ever Redhead Day event.
Today, you can capture memories of an incredible gathering where redheads from more than 50 nations come together in unison. This unforgettable event focuses on art related to red hair – with lectures and demonstrations occurring throughout the day as well as live music performances and scrumptious food for all! They seriously have a jam-packed schedule, so prepare to be busy.
Don't forget about your little ones either; there are plenty of exciting activities designed just for them. Plus, you can even stay at the campsite if you'd like to extend your time spent with family and friends.
Where to Stay: Enjoy the whole weekend at the festival's campsite. It's a great way to stay close by and save some money. Plus, there are plenty of facilities like showers, toilets, cooking areas, and more.
Scheveningen International Fireworks Festival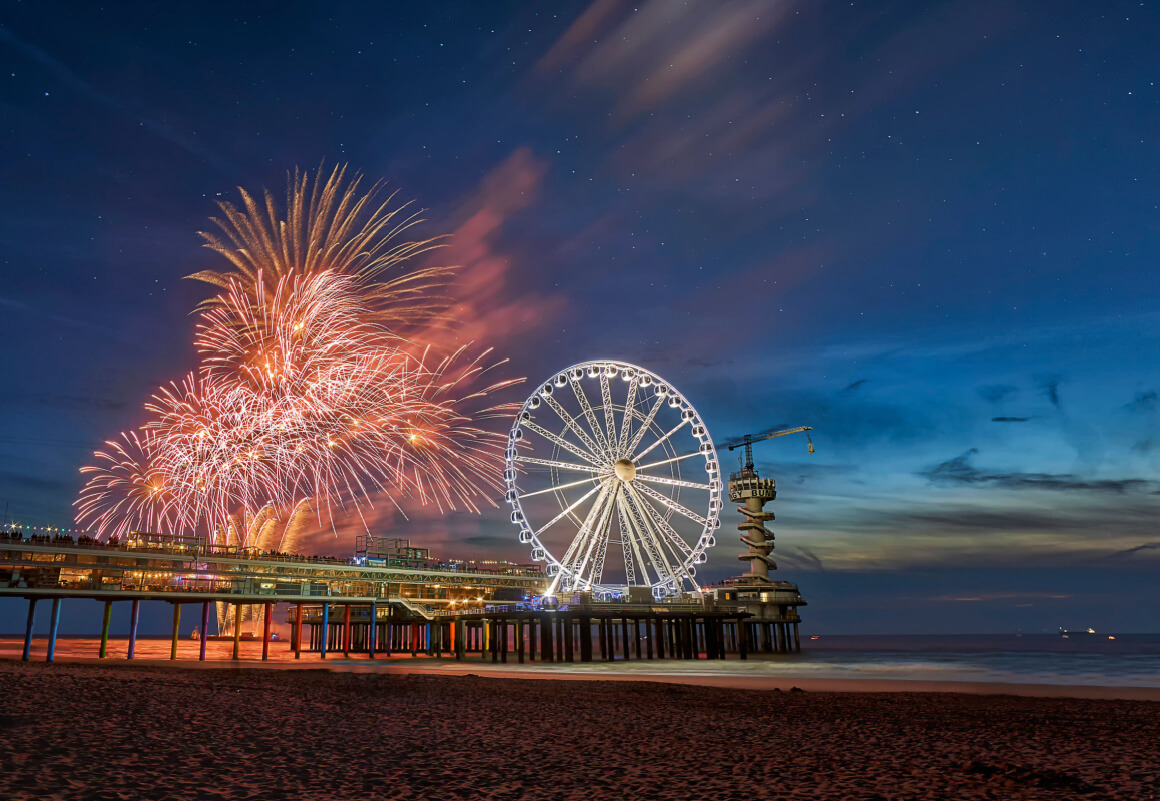 When: December
Where: The Hague
The Scheveningen International Fireworks Festival is one of the largest and most spectacular fireworks displays in The Netherlands. Held each year in December, this event brings together locals and tourists alike to watch a breathtaking display that lights up the sky above the North Sea coast.
It's been running since the late 1960s and has become an iconic event for both residents and travellers alike. The festival is made up of a series of individual displays from pyrotechnics teams from other countries, who compete for the title of 'most impressive fireworks display'. Each team has its own unique style, using different colours and designs to create stunning visuals in the night sky.
Gather around the Scheveningen shoreline and watch in awe as the sky lights up with an enchanting display of fireworks! Up to 100,000 people will be attending this event; come prepared for crowds and plan ahead if you don't want to miss out on any of these spectacular shows.
Apart from the spectacular fireworks show, you can also enjoy a variety of side events and performances on different stages situated along Scheveningen Boulevard. Fire eaters, dance groups, as well as live entertainment by Crazy Piano, will keep the evening going long after the firework show.
Where to Stay: This cosy boutique hotel is the perfect place to stay when visiting The Hague. It's located right in the centre of town and only a short walk away from Scheveningen Beach, which is the location of this awesome firework festival!
Is This the Best Daypack EVER???
Sinterklaas
When: December
Where: Amsterdam
Sinterklaas is a traditional Dutch holiday that takes place in December, celebrated with both children and adults alike. The tradition involves the celebration of Saint Nicholas, who is said to bring gifts for good children.
On December 5th, many Dutch families will have their homes decorated with white lights and flags depicting Sinterklaas, in addition to decorating their children's shoes with special treats.
On December 6th, families will gather together to celebrate Sinterklaas, with a festive meal of traditional Dutch dishes such as oliebollen and poffertjes. During the celebration, Sinterklaas will knock on doors and enter the room on his white horse, accompanied by his helpers. After Sinterklaas passes out all of the gifts, the children will then sing Christmas carols, before heading to bed.
Today, Sinterklaas remains a popular holiday and is celebrated throughout the Netherlands. Although it has evolved over time, it still brings families together and provides an opportunity for locals and tourists to learn more about Dutch culture.
As part of the event, many Dutch cities have large parades and festivals, complete with floats, lights, music, and dancing. Whether visiting the Netherlands or celebrating at home, Sinterklaas is a festive and joyous event that everyone can enjoy!
Where to Stay: Enjoy stunning views of the canal and nearby park at this charming hotel in Amsterdam. It's located within walking distance of the city centre, so you can explore all that Amsterdam has to offer and attend Sinterklaas festivities with ease!
Final Thoughts
The Netherlands continues to draw in more and more tourists every year, thanks in part to its unique festivals and celebrations.
From the mysterious Mysteryland to the traditional Sinterklaas, each event provides an opportunity for visitors to learn more about Dutch culture while taking part in fun activities.
If you want to experience a genuine cultural festival in the Netherlands, I strongly recommend visiting during Kings Day, when orange-clad revellers come together to celebrate the nation's rich heritage. It will provide an incomparable local atmosphere and an unforgettable experience.
---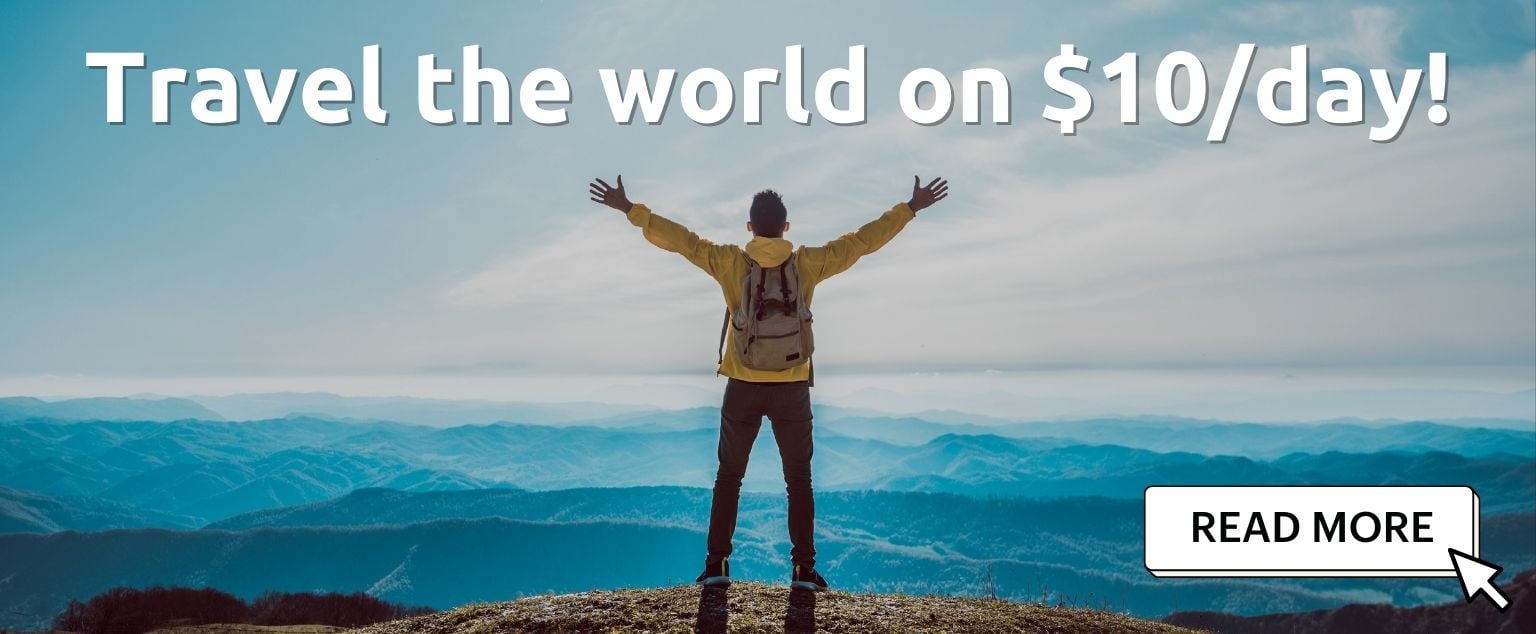 And for transparency's sake, please know that some of the links in our content are affiliate links. That means that if you book your accommodation, buy your gear, or sort your insurance through our link, we earn a small commission (at no extra cost to you). That said, we only link to the gear we trust and never recommend services we don't believe are up to scratch. Again, thank you!