Little Belgium is so often overlooked by backpackers in Europe and you don't hear about too many people backpacking in Belgium at all. Most of the time, it's all about France, Germany, the Netherlands or Lichtenstein…
What gives? Belgium is perfectly fine place to go backpacking in!
For one thing, the food is amazing and the beer is legendarily good. The history and architecture are also just as impressive as anywhere else in Europe. Don't get me started on the festival scene either; in the summer the entire country is like one big party!
Granted, there are some things to know before planning a trip to Belgium. It can be pricey at times and the weather does leave a lot to be desired. Knowing where the best cities and places to visit in Belgium will be crucial as well.
This budget travel guide for Belgium is meant to be an overview. We're going to be covering a wide array of subjects that all pertain to backpacking. That means costs, where to stay, tips, tricks, and how to have the best time possible. By the end, you'll know exactly what it takes to go backpacking Belgium and, hopefully, be inspired to do so.
Curious to see what Belgium has to offer? Let's find out!
Why Go Backpacking in Belgium?
Belgium, as a backpacker destination, is often overlooked. Most people tend to gravitate towards its neighbors – e.g. Netherlands, France, Germany – while backpacking Europe and may simply pass through Belgium on the way to somewhere else.
While Belgium may lack certain qualities that make places like Amsterdam or Paris alluring, Belgium is not totally lacking excitement. Quite the opposite: there are plenty of cool things to do in Belgium for backpackers, they're just a little different than what they may be used to.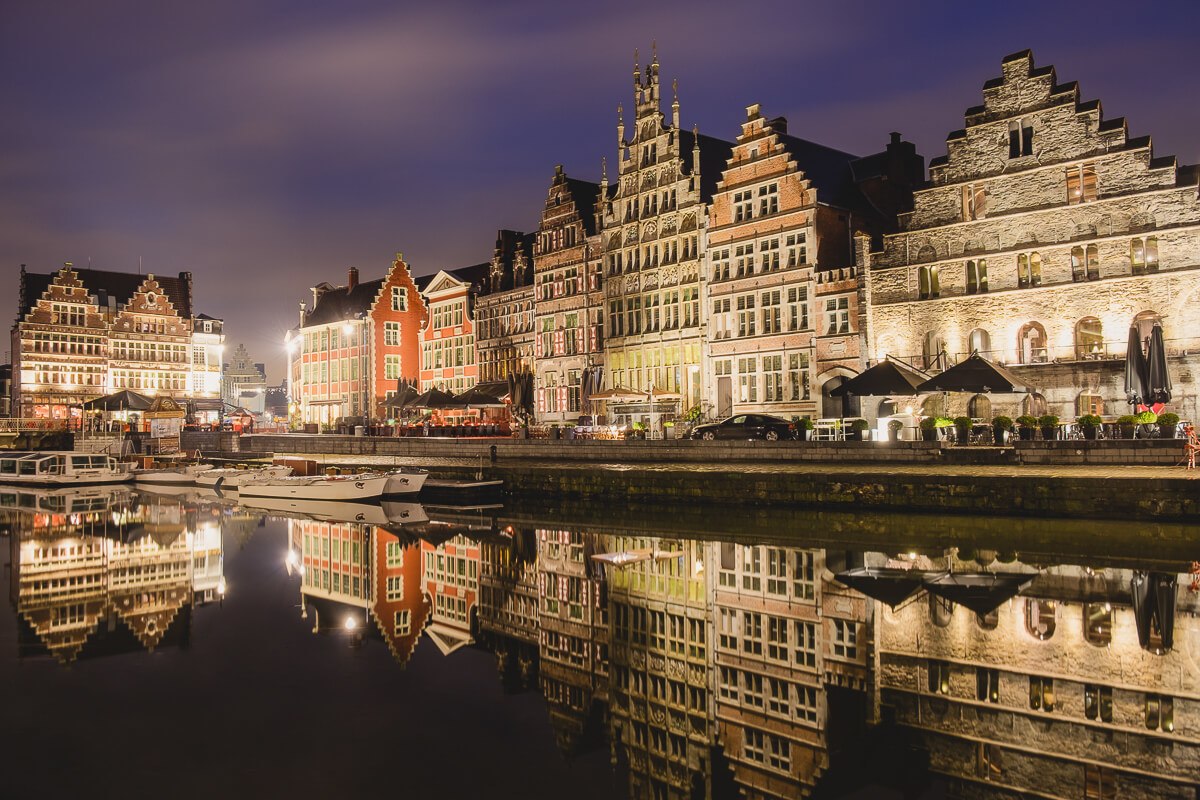 For one thing, Belgium is an awesome culinary destination. Belgium food, though notoriously fattening, is among the best on the continent. No surprise either that the beer culture is fantastic; in fact, backpackers could plan their entire Belgian itinerary or backpacking route just around visiting the myriad of breweries, or visiting one of Belgium's beer festivals.
Culturally, Belgium could also compete with any other country in the region. The Flemish architecture – ugly brutalist urbanism of Brussels aside – is just as impressive as anything in the Netherlands or Paris. Visiting the quaint, sleepy little towns are great for those looking to get off the beaten path. If you make it all the way to the Ardennes, then you will be in one of the wildest places in Western Europe too.
The next question is: how does one plan a trip to Belgium exactly?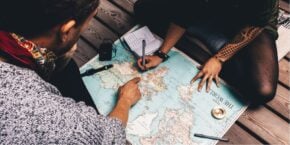 Heading Off-Grid? • Download This Guide as a PDF!
Sign up to The Broke Backpacker's EXCLUSIVE VIP AREA below and download our top backpacking guides as PDFs – go offline with peace of mind!
Best Travel Itineraries for Backpacking Belgium
Everyone visiting Belgium will have a different itinerary forsure. Each itinerary should be custom designed for each traveler so they can get the most out of it.
To get the ball rolling and give you a couple of ideas, here are some suggestions for how to plan an itinerary for Belgium!
Backpacking Belgium Itinerary 3 Days: A Glimpse of Belgium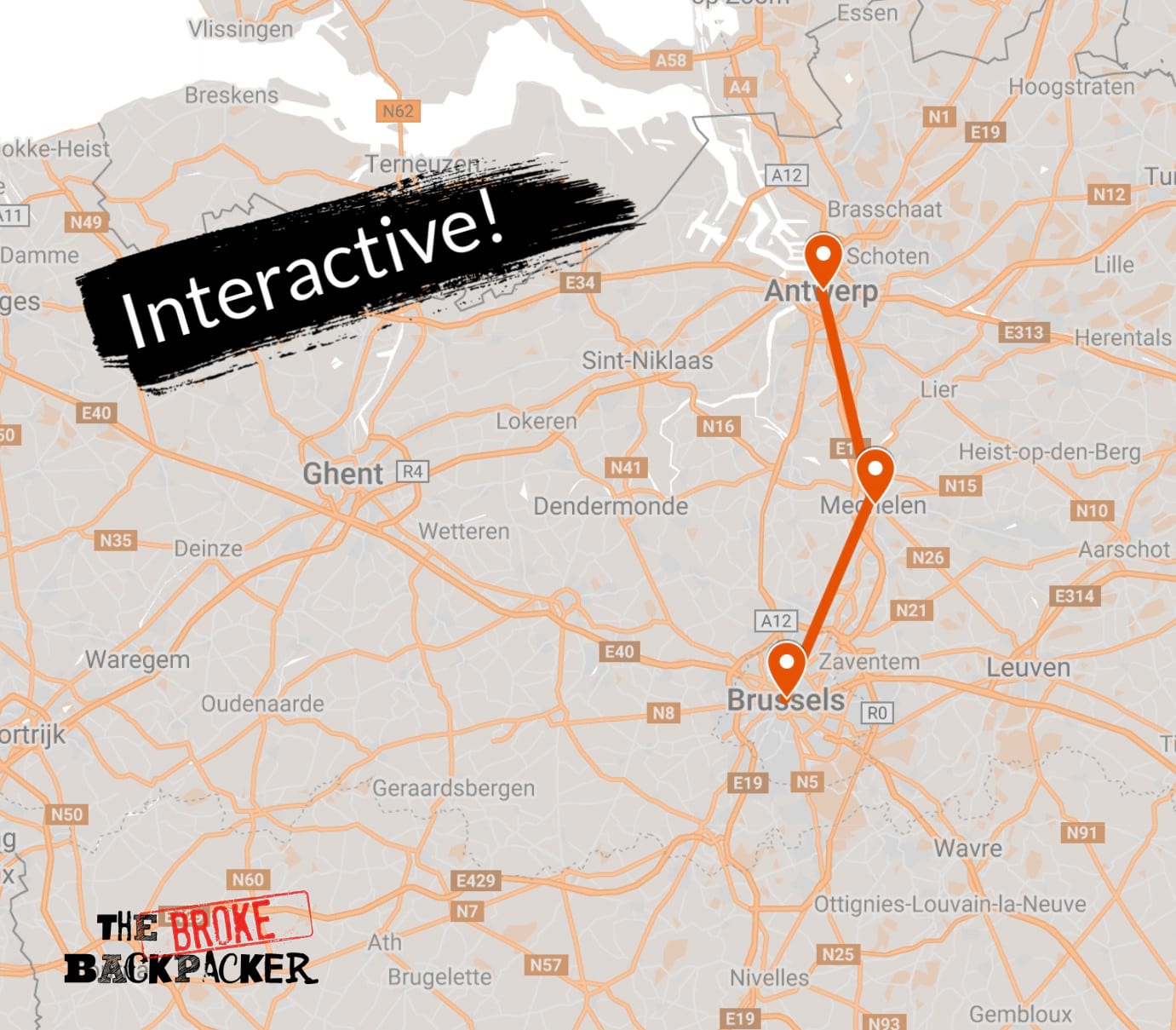 Three days isn't a lot of time to be in Belgium; some people "passing through" may have an itinerary like this. That being said, it is still possible to appreciate the country with this limited amount of time.
With three days, backpackers are only going to be able to see two places: Antwerp and Brussels, perhaps squeezing in a detour in between if they're feeling up to the challenge. This sort of Belgian itinerary might also be convenient for those traveling in The Netherlands or France afterward.
You'll start this itinerary either in Antwerp or Brussels. Head immediately for your lodging and then get ready for a whirlwind tour. On day 1 you'll be exploring the historical attractions of Brussels or the bustling shopping and dining streets of Antwerp. One could make a detour to Ghent and stay a night in the medieval masterpiece or Mechelen to stay a night in the Het Anker Brewery.
Backpacking Belgium Itinerary 7 Days: The Best of Belgium
Seven days in Belgium is much more reasonable. With a full week, backpackers will not only be able to enjoy Brussels and Antwerp, but also locations like Ghent and Bruges.
The route for this Belgian itinerary will be a triangle connecting Antwerp, Brussels, and Ghent. All of these deserve at least a couple of days to explore, though it may not happen that way. I'd definitely recommend staying in Ghent and Antwerp for a few days each, at least.
From the three aforementioned cities, several side trips are possible. Bruges is a 30-minute train ride from Ghent while Leuven is less than 30 away from Brussels. Backpackers could easily base themselves in one or two large cities and then make day trips. Both Leuven and Bruges, whilst objectively beautiful, can be seen in a single day respectively.
Depending on how many day trips you intend on taking, it may be a good idea to buy a rail pass. Plan out your trip – if the cost of train tickets is more than 75 euro, buy a rail pass instead, specifically the Rail Pass Ten.
Backpacking Belgium Itinerary 2 Weeks: The Complete Belgium Tour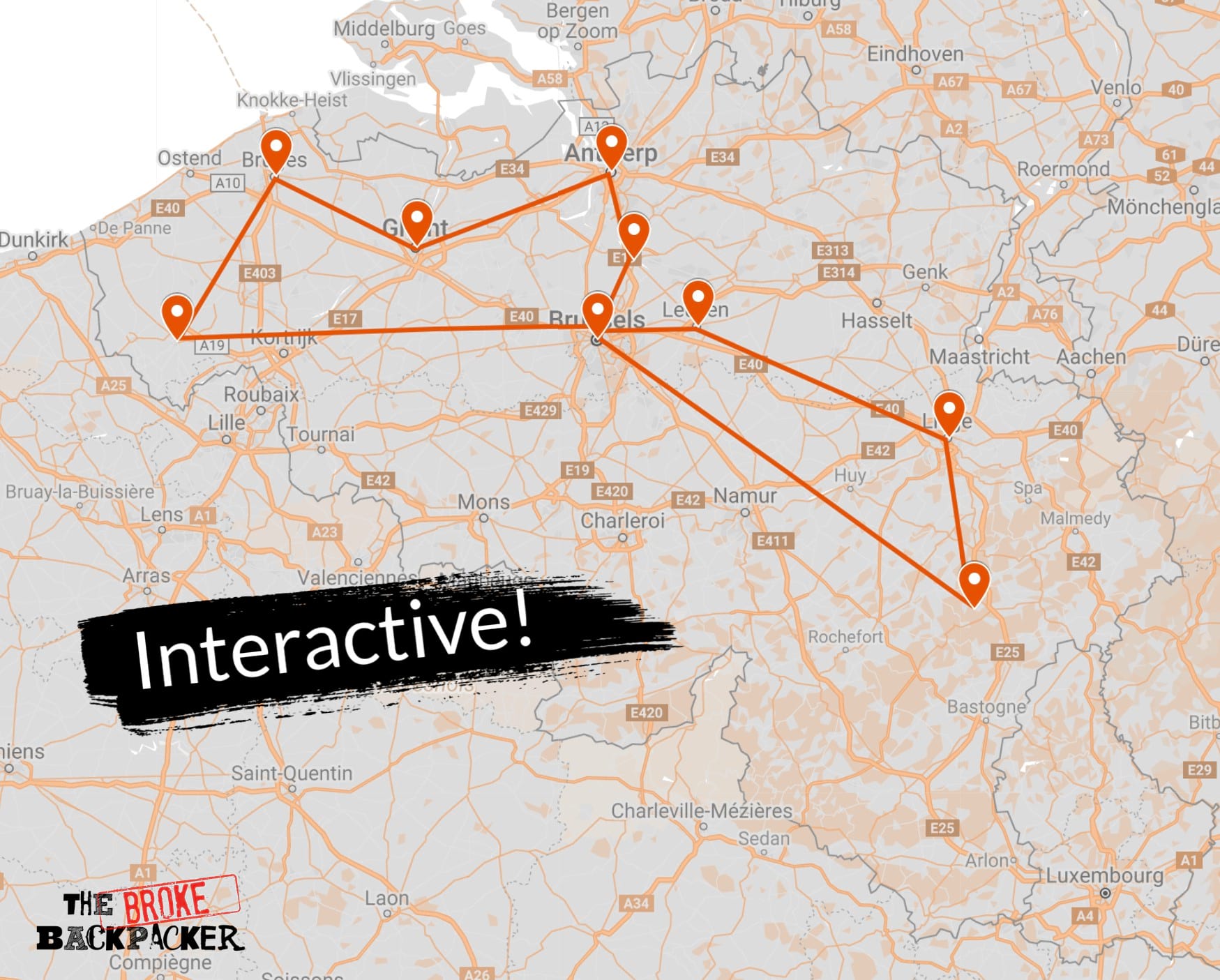 So you've decided to give backpacking Belgium a real go: good on ya! You won't be disappointed.
Over the course of two weeks in Belgium, you'll be able to see all of the previously mentioned destinations plus have the chance to really get off the beaten path. That means exploring the rugged Ardennes, experiencing the "other side" of Wallonia, and, crucially, going out of your way to finding the best breweries in Belgium. Like all the enjoyable parts of life, the best is often hard to find.
A sample itinerary might go like this: spend a few days in Brussels before heading northwest to Antwerp, Ghent, and Bruges, making sure to double back to Ypres, where you'll get to visit Flanders Fields, before eventually ending up in Brussels again.
Once you're back in Brussels head southeast this time to Liege, the gateway to the Wallonia region. Strikeout into the Ardennes, possibly going as far south to Arlon on the border of Luxembourg. When you're ready, head back to Brussels, thus completing a figure-8 route, before heading back home or on to your next destination.
Places to Visit in Belgium
Backpacking Brussels
Brussels has a lukewarm reputation. Whilst it does feature some gorgeous sights and fun things to do, these are often overshadowed by the city's sometimes brutalist architecture and grittiness. There are certainly places worth visiting, but one ought to plan their trip in Brussels beforehand.
Let's start off in the historical center of Brussels, which is where you'll find the city's most notable attractions. The Grand Place, home to the Town Hall and King's House, should be your starting point, and under no circumstances should it be skipped. This square is one of my favorites in all of Europe and features some truly impressive architecture. Also, the infamous Delirium Cafe is right up the street! They have the worlds largest collection of bottled beers as well as some seriously fine (strong) draft. Good morning, afternoon, and night.
On either side of the Grand Place, you'll also find the Manneken Pis and Jennekin Pis statues. These are two of three famous statues in Brussels – the other being the Zinneke – that depict someone or something taking a piss (Belgians love pissing and generally do it several times each day). Seeing them all is a bit of a right of passage.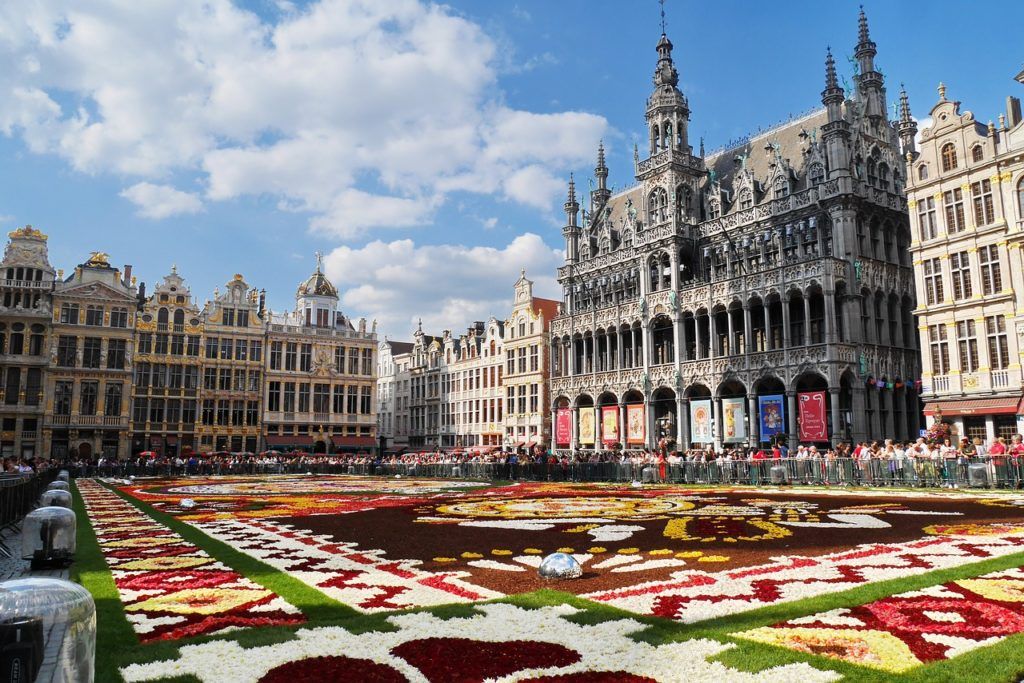 After wrapping up the center, head uphill towards the Royal Quarter and Jourdan, making sure to stop by St Michael and St Gudula Cathedral on the way. This area features lots of parks, museums, and regal buildings. Check out the Palace of Brussels, Notre-Dame des Victoires au Sablon, and Parc du Cinquantenaire.
If you're visiting Brussels, you have to drink a sour beer, no question. Due to some very unique environmental conditions in and around Brussels, sour ales, particularly lambics and gueuzes, are very good here. Tart, bright, fruity, lip-smacking, there really is no other beer like a lambic.
The best place to grab a sour is Cantillon. This is arguably the most prolific sour brewery in the entire world and the beers are mind-blowingly good. The brewery itself is very rustic too, which only adds to the ambiance.
Further Reading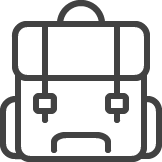 Find the perfect hostel in Brussels for you!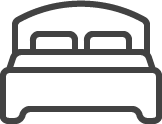 …or book a private apartment instead.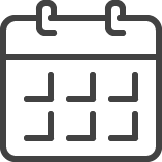 Short on time? Here's how to spend a weekend in Brussels.
Backpacking Mechelen
Mechelen will be a stopover between Brussels and Antwerp. It's definitely good for a day or two, but that's about it.
The most noticeable sight in Mechelen is St. Rumbold's Cathedral with its nearly 100-meter tall belltower. It's an impressive cathedral and one of the highest in Belgium (it was originally supposed to be higher). In the nearby Grote Markt (main square), you'll find a row of traditional, multicolored Flemish houses, which sit nicely in the foreground of the church.
If you're an art lover, there's a nice hidden gem located at the St. John's Church in Mechelen. Located near the main pulpit is a piece by Peter Paul Rubens, one of the greatest painters in European history. It's also totally free to see!
Really though, the real reason to visit Mechelen is the Het Anker Brewery, maker of the luscious Gulden Carolus tripel and Lucifer dark. It is one of my favorite breweries in Belgium and is very active, organizing regular events, tastings, and brewery tours. There's even a hotel attached to the brewery that you can stay at! Stay for a night, drink as much beer as you like, and dream of heavenly suds.
Backpacking Antwerp
Antwerp is the cooler version of Brussels: easier, more laidback, more blinged out in dem' diamonds; yes, Antwerp is like the Drake of Belgium. Many travelers mistakenly skip Antwerp in favor of larger and more well-known Brussels, and many regret doing this later on.
Antwerp is often considered a shopping destination first. It's full of streets and malls offering everything from designer clothes to hipster ware to diamonds, for which Antwerp is famous. The Meir is the main shopping street in Antwerp and is worth visiting if not for the stores than for the beautiful facades and architecture.
I don't know about you though, but I didn't go backpacking in Belgium just to shop; I came to have a good time!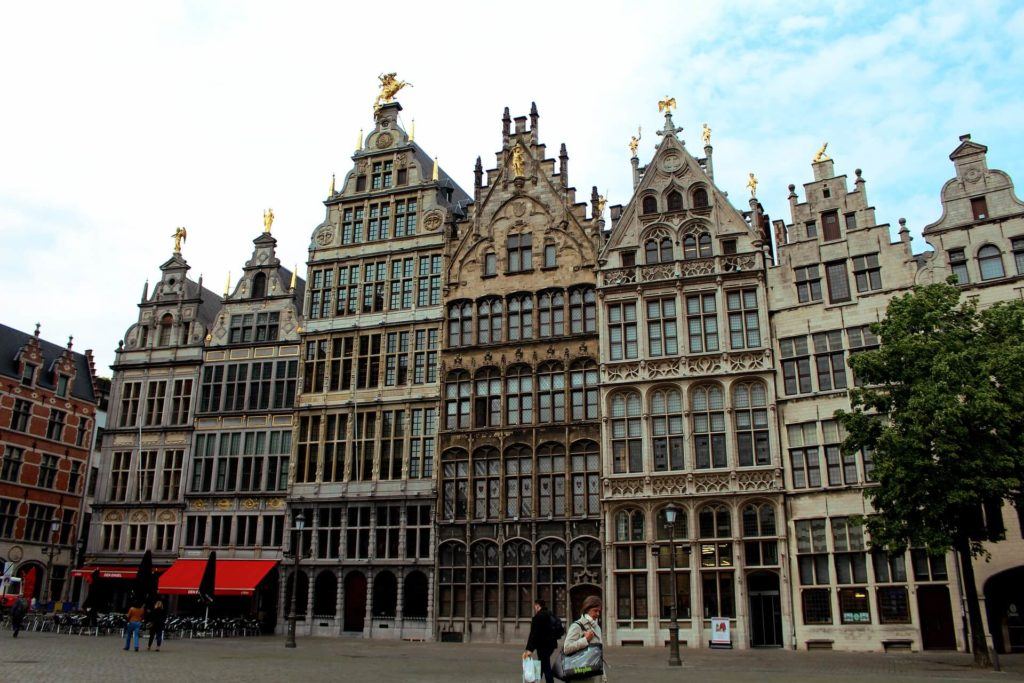 Luckily, Antwerp has a solid nightlife. In fact, it has one of the highest concentrations of pubs per capita in the world and most of them don't have a closing time! Due to its compact size, you can easily pub crawl around. Enlist a crew at whichever hostel you're staying at in Antwerp and hit the town!
Definitely drop by the De Koninck Brewery. Brewery tours are regularly organized and the taproom is really rad. De Koninck flagship beer is also quite good: slightly sweet, a bit bitter, with some allspice notes.
Shopping and drinking aside, there is plenty to see around Antwerp. The main square, though not as epic as Brussels' Grand Place is still very nice. The museums in town are particularly good, especially the Rubens House and Museum Plantin-Moretus (the latter if you really like printing and books). Don't miss out on the Cathedral of Our Lady either, which is one of the most stunning churches in all of Belgium.
Backpacking Ghent
Ghent is my favorite place to visit in Belgium! It's a charming little town with immaculate medieval architecture and a really youthful energy. One can easily see the majority of Ghent's top sites in the matter of a day but I recommend staying for a couple at least!
The best way to experience Ghent is by foot as the historical center, where most of the city's main attractions are located, is quite small. Starting from St. Michael's Bridge – adjacent to Saint Michael's Church – head to Saint Nicholas' Church, followed by Saint Bravos', before looping back north to the Gravensteen. The Gravensteen is one of the most impressive castles in Belgium, so if you're into castles definitely take a tour of it. Walking along the canals and through the hidden alleys at night is also quite magical.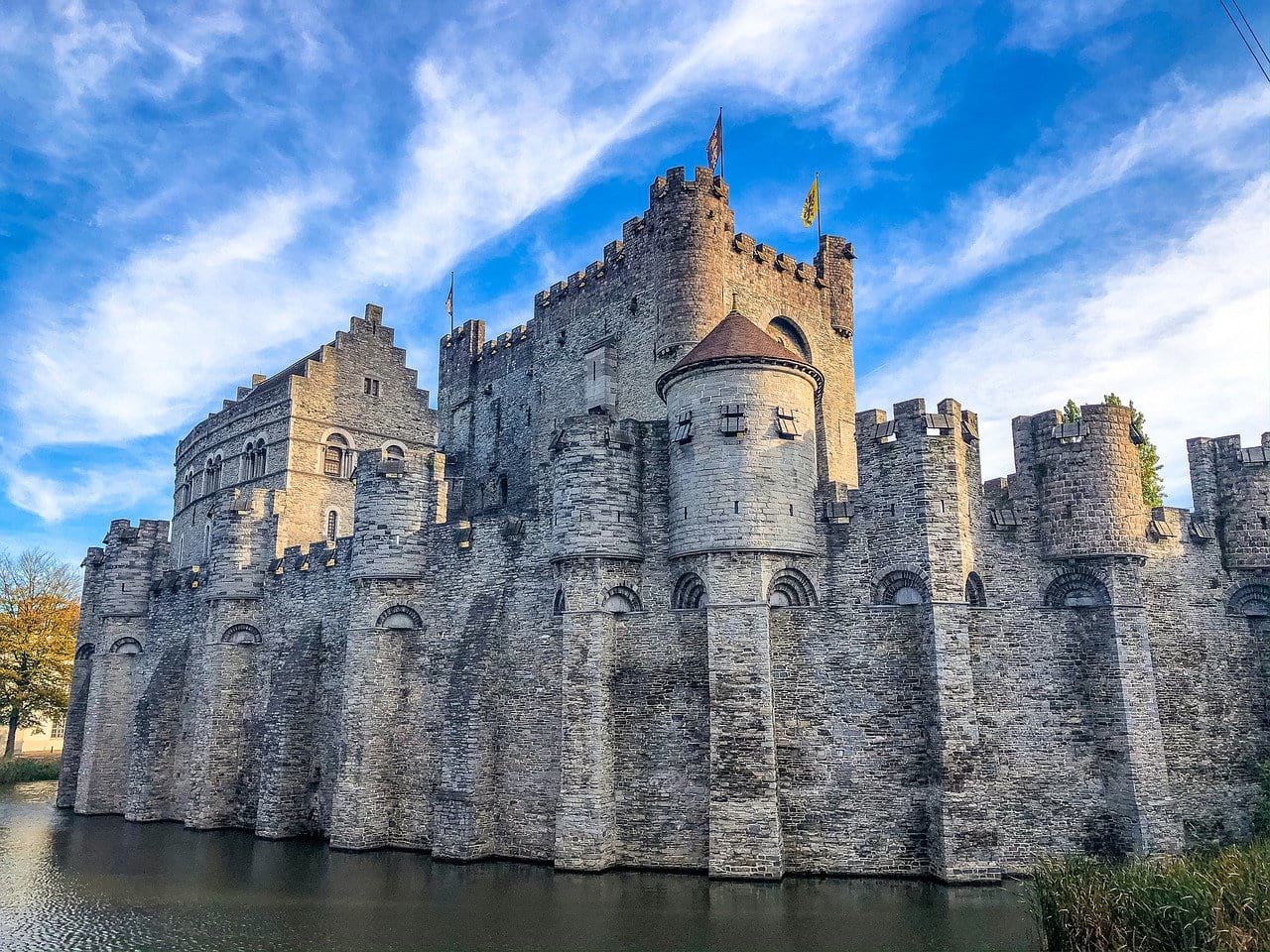 Ghent is a student city, which means from September-May it's quite active. There are lots of bars and clubs in town and the locals are all very friendly.
If you're looking for a good hostel in Ghent, I highly recommend Uppelink. The location is phenomenal – it's literally overlooking the Saint Michael's Bridge – and the staff are awesome. They organize regular events like beer tasting and overall the vibe there is really exciting.
If you're in the mood to visit a brewery, Van Steenberge, makers of the diabolically strong Gulden Draak and Piraat, is located just outside of Ghent. If you just want to stay in town, drop by Ghent Gruut brewery, which makes gruut – a precursor to modern-day beers that is brewed with bog myrtle rather than hops.
Travel CHEAP and Make a Difference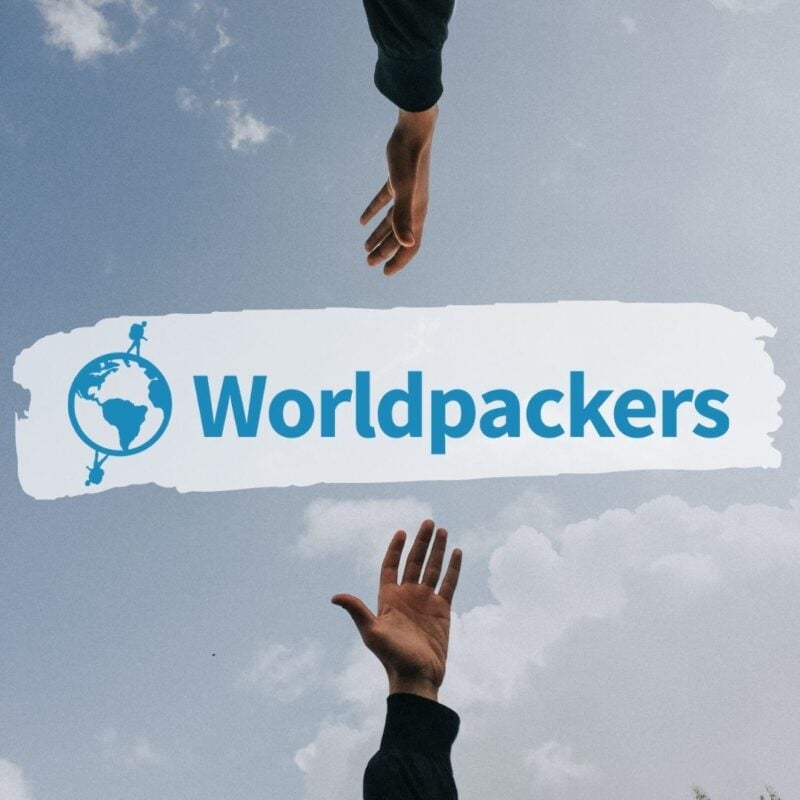 Worldpackers connects travellers with hostels, schools, NGO's and many more. Get free accommodation in exchange for volunteering a few hours a day. You won't just save serious $$$, you'll experience a different culture, cool projects, meet new people and integrate into the community in a different way.
Broke Backpacker readers get a $10 discount when you sign up. Use the discount code BROKEBACKPACKER. Plus, get 3 free months on your membership during their summer promo!
Travel well with Worldpackers
Backpacking Bruges
Bruges seems to be everyone's favorite place in Belgium. Lots of people are attracted here because of its romantic ambiance, medieval architecture, and slow pace. Colin Farrell famously karate chopped a dwarf here as well. Kidding of course; that's just a scene from the film In Bruges, made in Bruges as well. (But who's to say Colin Farrell hasn't sparred against little people before…)
Anyway, Bruges is popular. Some might also call it "touristy" but to be honest, by many standards, it's not. This isn't Venice, where the streets can be jammed with tourists and despite being popular, Bruges is still able to maintain a sense of calm.
Like Venice, Bruges is full of canals. You can join a local tour of the canals by boat if you'd like but rather, walking around the canals and over the little bridges is just as lovely.
Bruges' most notable attractions are all located relatively close to one another. The towering Belfry, Burg (Town Hall), and main square are all within short walking distance of one another. If you happen to be visiting Bruges in February, there's an awesome beer festival held in the Town Hall as well.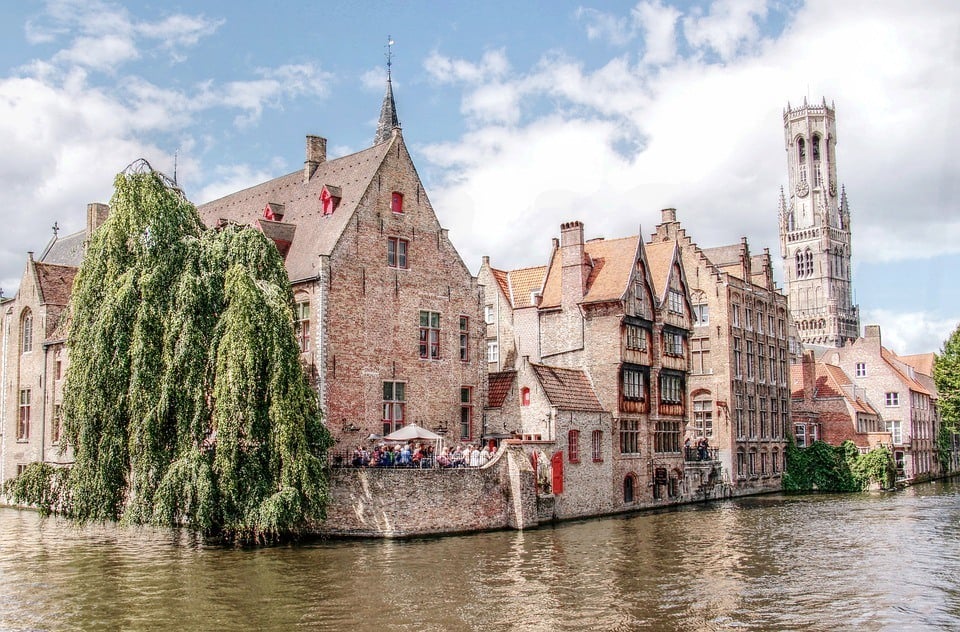 A little further south, you'll find the impressive Church of Our Lady Bruges.
Honestly, the best way to enjoy Bruges is by getting lost. Wander around the alleys, follow the canals, and look in the little corners. I have a particularly strong memory of getting lost in Bruges after drinking quite a lot of strong beers and, whilst I probably drank one too many, the town didn't lose any of its charm.
The most well-known brewery in Bruges is without question De Halve Maan. Brewery tours are available although visiting the bar-restaurant and grabbing some food along with a Straffe Hendrick would still be more than enough.
Backpacking Ypres
Ypres is a bit off the usual tourist trail and frankly doesn't offer a ton of activities. It will mostly appeal to those who have a serious interest in World War I.
Due to its strategic position, Ypres was under constant attack during WWI and was bombarded by the Germans for most of the war. Suffice to say, a great portion of the city was destroyed.
Modern Ypres is mostly post-war reconstructions. The Cloth Hall – a beautiful building that barely survived – now hosts the Flanders Field Museum. Dedicated to the study and history of World War I, this museum is very powerful, thanks to the subject matter and the interactive way in which it is presented.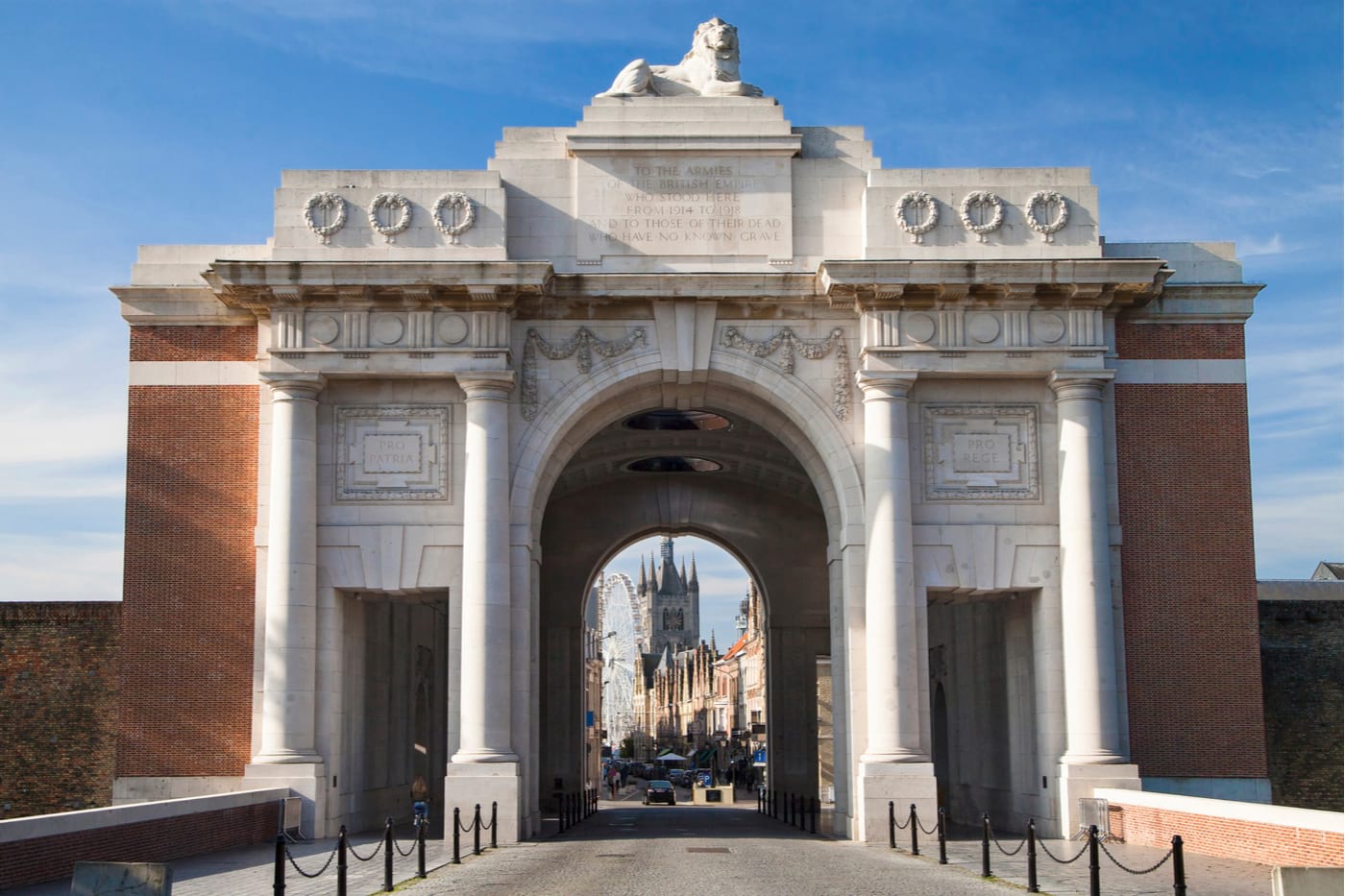 If, after being inspired by the poem "Flanders Field", you were expecting to visit a literal field, then you'll probably be disappointed. The term "Flanders Field" is a generalization and there is no one place to go, at least that I know of. There's a museum at Passchendaele – one of the largest battles in the war – and dozens of memorials around as well.
Moving on to more lighthearted things, Ypres also happens to be located very close to some notable breweries, specifically the Westvleteren abbey. This hallowed Trappist brewery produces what many believe to be the absolute best beer in the world, the simply named Westvleteren 12.
Westvleteren may also be the hardest beer in the world to attain. The monks make very small batches and distribute them very sparingly. Most people walk up to the front door with a milk carton hoping to score a few bottles and most come back empty-handed. Unfortunately, the abbey does not offer brewery tours either.
Note that if you want to stay in a hostel, you might have to stay in neighboring Kortrijk.
Backpacking Leuven
Leuven is another Belgian student town, in the same vein as Ghent. It's a small town and not very far away from Brussels. It could easily be visited either as a day trip or for a few days enroute to Wallonia.
The center of Leuven is gorgeous. The Town Hall is ridiculously ornate and could easily compete with Brussels' Grand Place. Across the square from the Town Hall, you'll see St. Peter's Church.
Leuven is first-and-foremost and student town though. That means there is real dynamic energy to the place, not to mention a bar on every corner. The main university, KU Leuven, is actually the oldest catholic university in the world, although they accept students of every faith.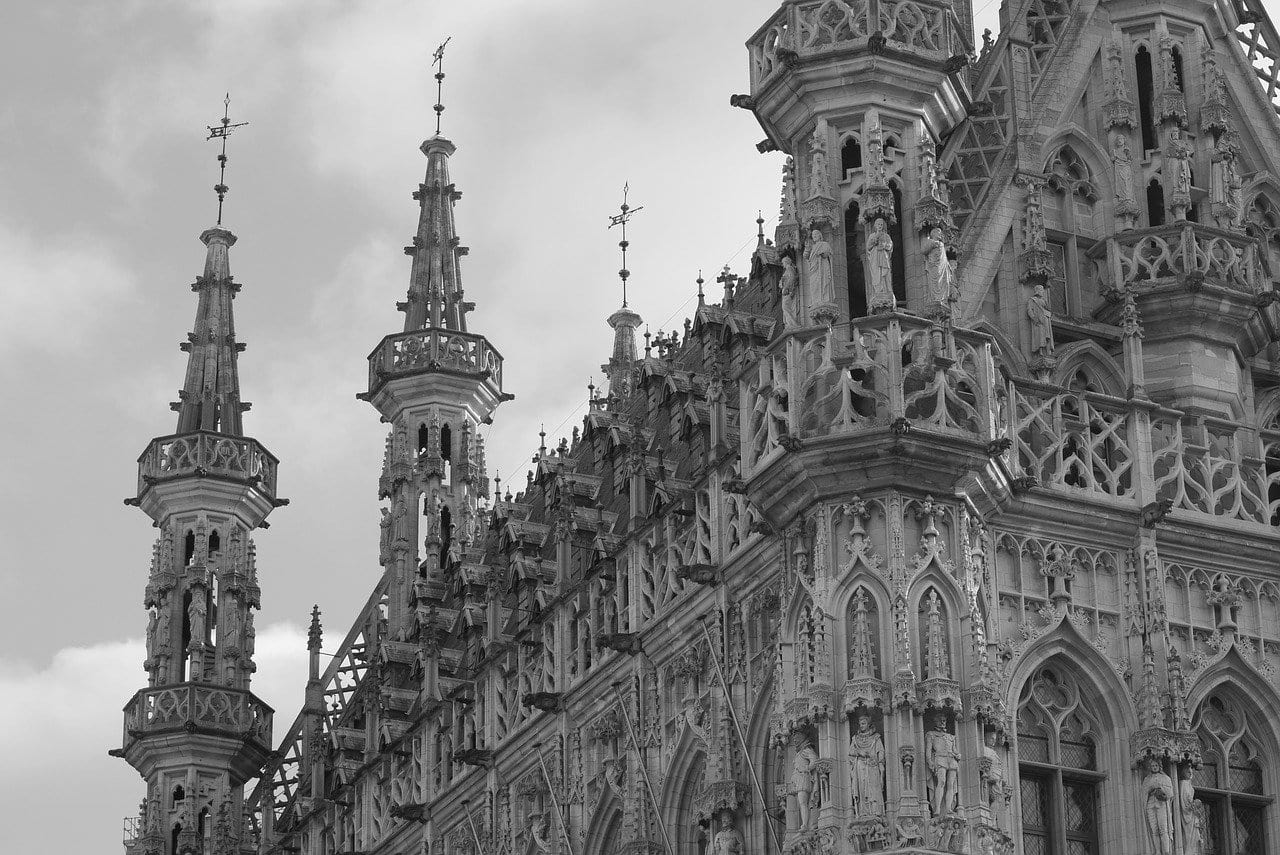 KU Leuven's library is definitely worth visiting. It is a beautiful building, destroyed not once but twice, is probably the most elegant student library you'll ever see.
There are also a number of castles right outside Leuven as well. Castle Van Horst and the Arenberg are both about a 15-30 minute bus ride away. Though they're not the prettiest castles in Belgium, they're still worth seeing if you have time.
For those who wish to continue their beer tour of Belgium, Leuven famously hosts the headquarters of InBev aka "The Evil Empire" and one of their flagship breweries: Stella Artois. You can visit the brewery on Saturdays where they'll play the Imperial March theme music from Star Wars as you tour the facilities…probably not in fact. (I can't talk too much shit about InBev because, let's be honest, they own everything. I can't live without my Tripel Karmeliet, guys.)
Backpacking Wallonia and Ardennes
Wallonia – the French-speaking part of Belgium – is rugged and green. This is where you come to escape into the wilds and discover the natural beauty of Belgium.
The cultural capital and gateway to Wallonia is Liege. The city is quite eclectic, featuring lots of different architectural styles and languages. It's quite close to the border and makes for a natural jumping-off point for those backpacking in either Germany or The Netherlands.
The Ardennes is the real draw of Wallonia. This region is heavily forested and features some of the wildest landscapes in Northern Europe. It is a wonderful place for those hiking or bikepacking around Belgium. The Semois Valley is particularly beautiful.
Though seemingly undeveloped, there is a very good network of trails and cycling lanes crisscrossing the Ardennes. Be on the lookout for local homestays – many are a part of the Stichting Vrienden op de Fiets organization (more on that in 'Accommodation' section of this guide.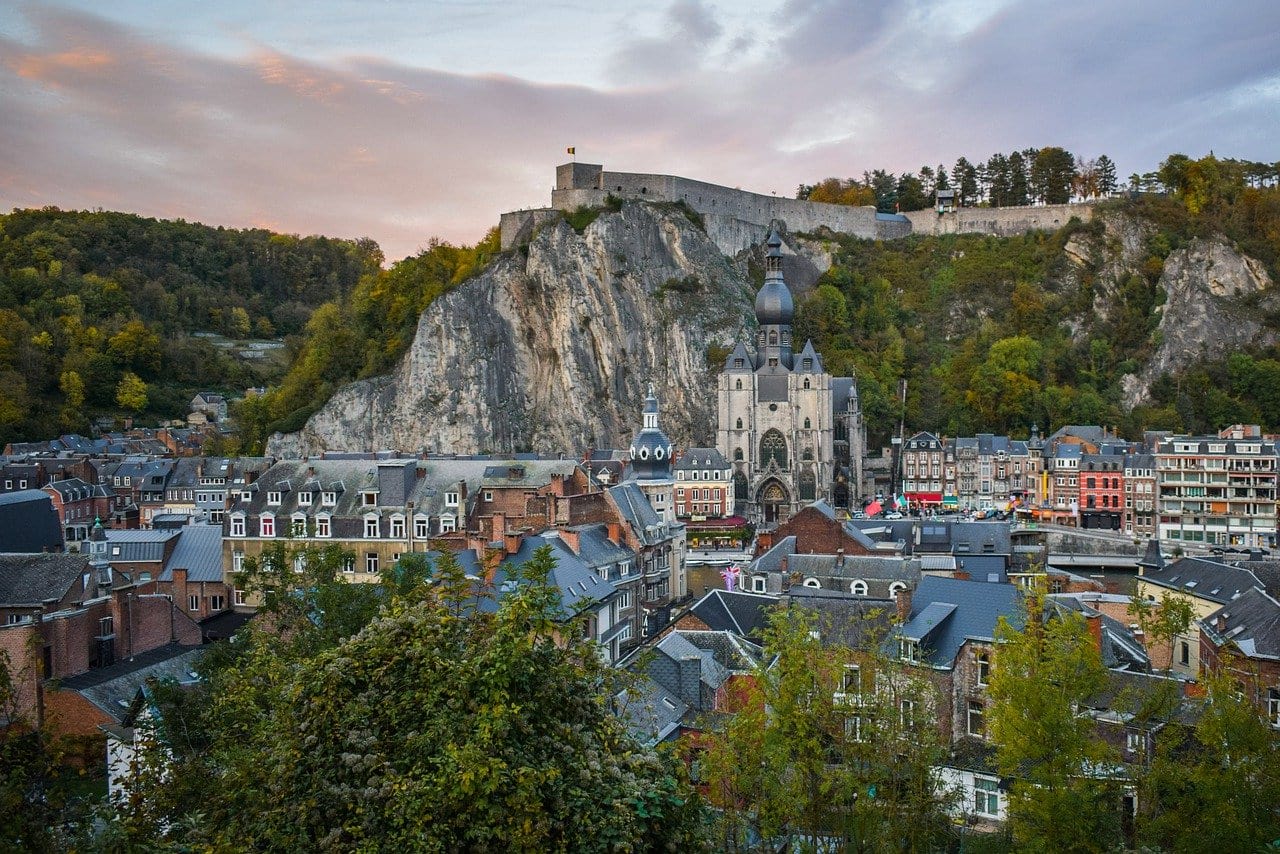 Rock climbers should head directly for Dinant, which looks almost like something out of Norway albeit much less epic. The limestone crags around the town are suitable for all climbing levels. The views from the Citadel of Dinant are also quite good.
If you happen to be around Florenville (on the border of France), definitely pay a visit to the Orval Trappist abbey. It is one of a few abbeys that offers tours of the monastic premises, which includes the gardens, ruins, and a museum.
To make a tour of Orval, you will need to book a few weeks in advance. You can do so here. Note that the brewery is not always open to the public so be sure to inquire ahead of time as well. If you don't get to see the brewery, there is still plenty of beer (and cheese!) on site.
Is This the Best Backpack EVER???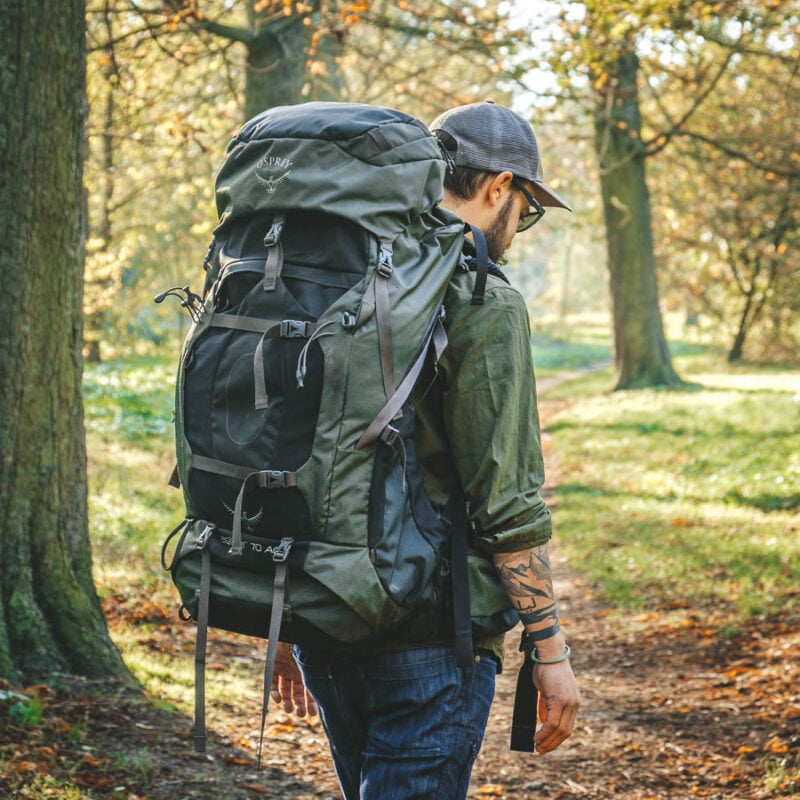 Top Things to Do in Belgium
1. Go on a brewery tour
When you visit Belgium, you drink beer. This is the national beverage and occupies an important place in the local culture. If you want to learn more about how the beer is made, and how it connects to Belgian history, then go on a brewery tour.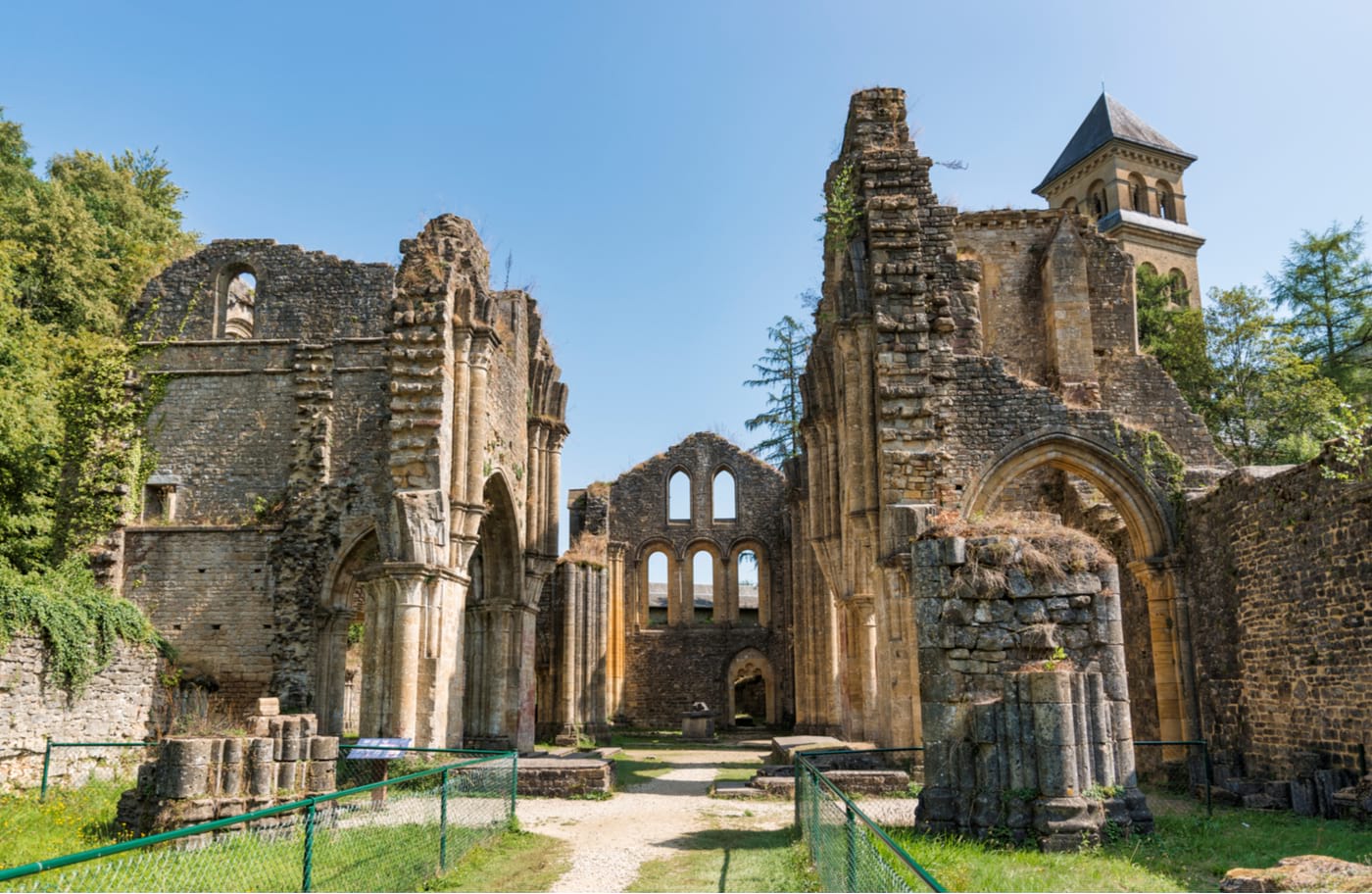 2. Discover Ghent and Leuven
Brussels, Bruges, and Antwerp get the lion's share of the attention from those backpacking through Belgium. The smaller university towns of Leuven and Ghent, one of Europe's hidden gems, are just as interesting though. Set aside a serious chunk of your Belgian itinerary to visit one of these; you may find yourself lingering in one for longer than expected.
3. Visit Flanders Field Museum
Belgium played a huge role in the First World War, not necessarily as a combatant but as a victim. The Western Front ran right through the country and absolutely ravaged it. Today, there are many memorials and museums chronicling the conflict, none more humbling than the Flanders Field Museum in Ypres.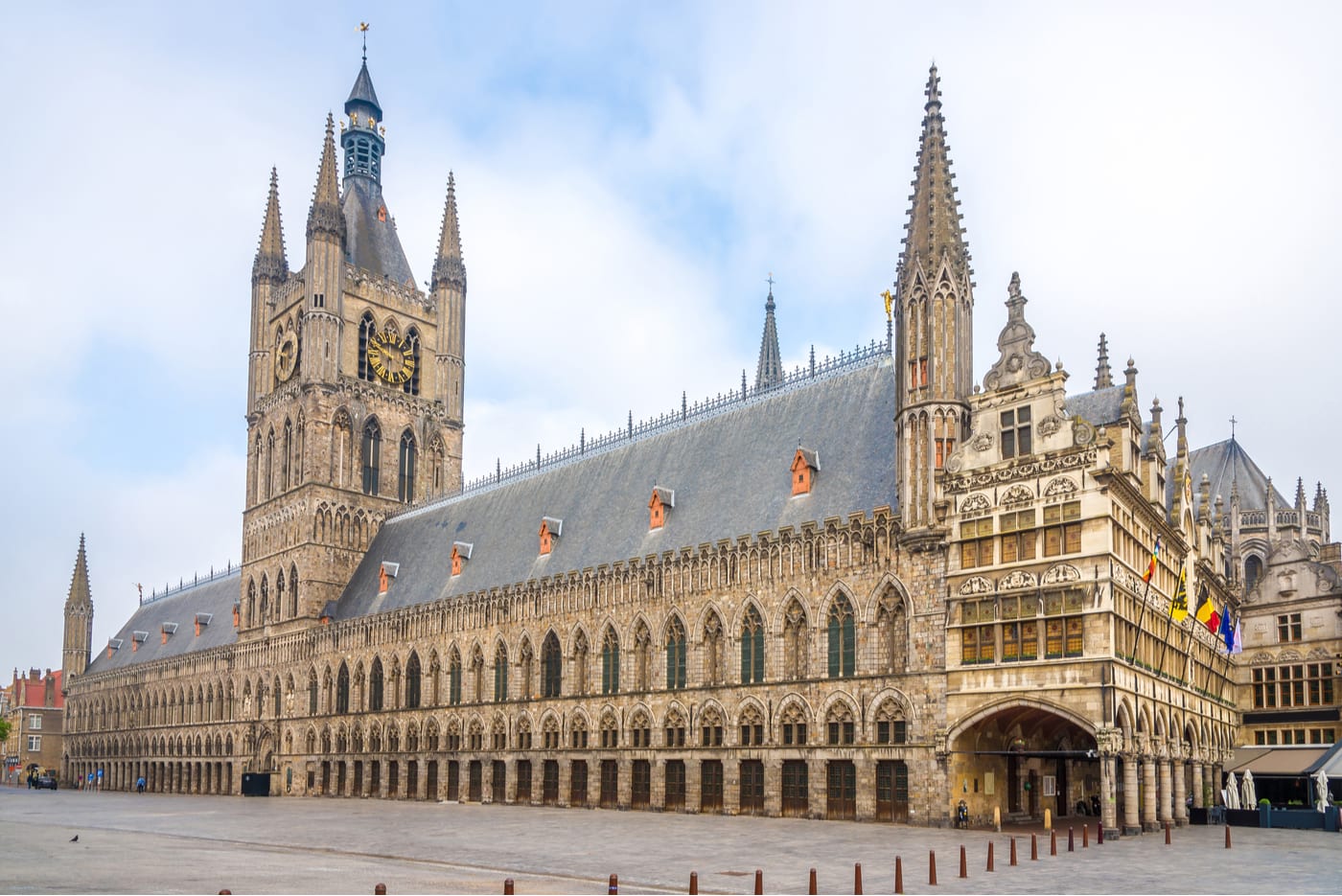 4. Spend a night in the Delirium Cafe
There is plenty to do in Brussels, yet one thing stands out from everything else: the Delirium Cafe. This bar, nay mecca, offers the largest selection of beers in the entire world! In fact, it's composed of eight bars in total making it more like a village than a single establishment. Sample as many beers as you want and chase pink elephants all night long here.
5. Choose Antwerp
Don't skip Antwerp! It is arguably more fun and exciting than Brussels! The shops are elegant, the people are easy, and the bars never close. Base yourself here rather than Brussels when visiting Belgium.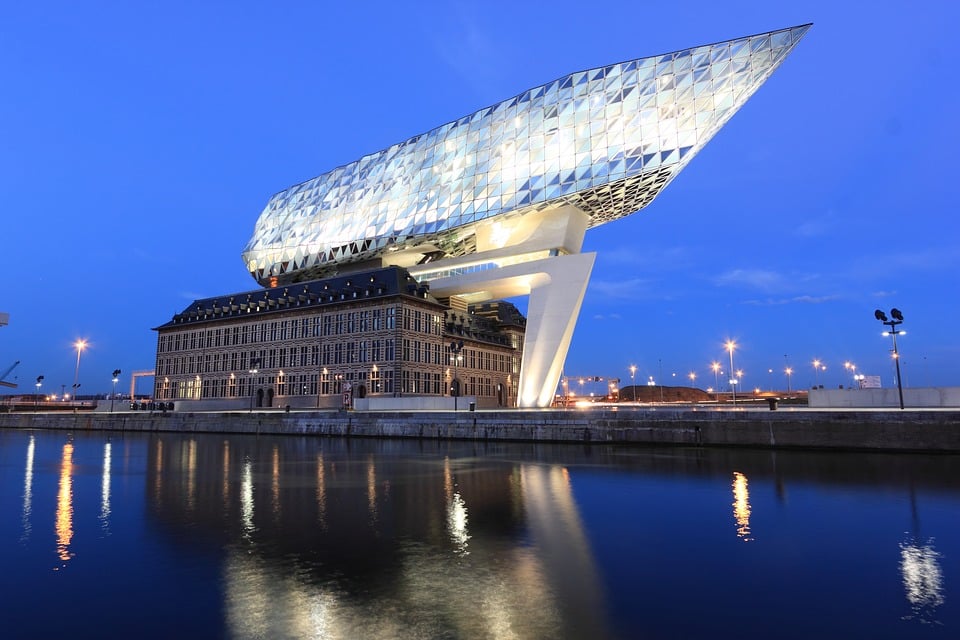 6. Attend a festival
Belgium loves music festivals. During the summer, the whole country becomes one big party! One could plan an entire backpacking trip in Belgian just around a giant festival. Choose your favorite, buy the tickets, and get your tents and fanny packs ready; it's going to be a wild one. By the way, Belgium also has an awesome Acid Techno scene so no matter what time of year you visit, keep an eye out for gigs by Amelie Lens, Charlotte De Witte or Milo Spyker.
7. Explore the Ardennes
The Ardennes is Belgium's rough and rugged interior. The whole region is relatively raw compared to the north, which means there are plenty of adventurous opportunities. Discover a hidden brewery, go biking in the woods, climb around the crags, whatever you're adrenaline-pumping heart desires.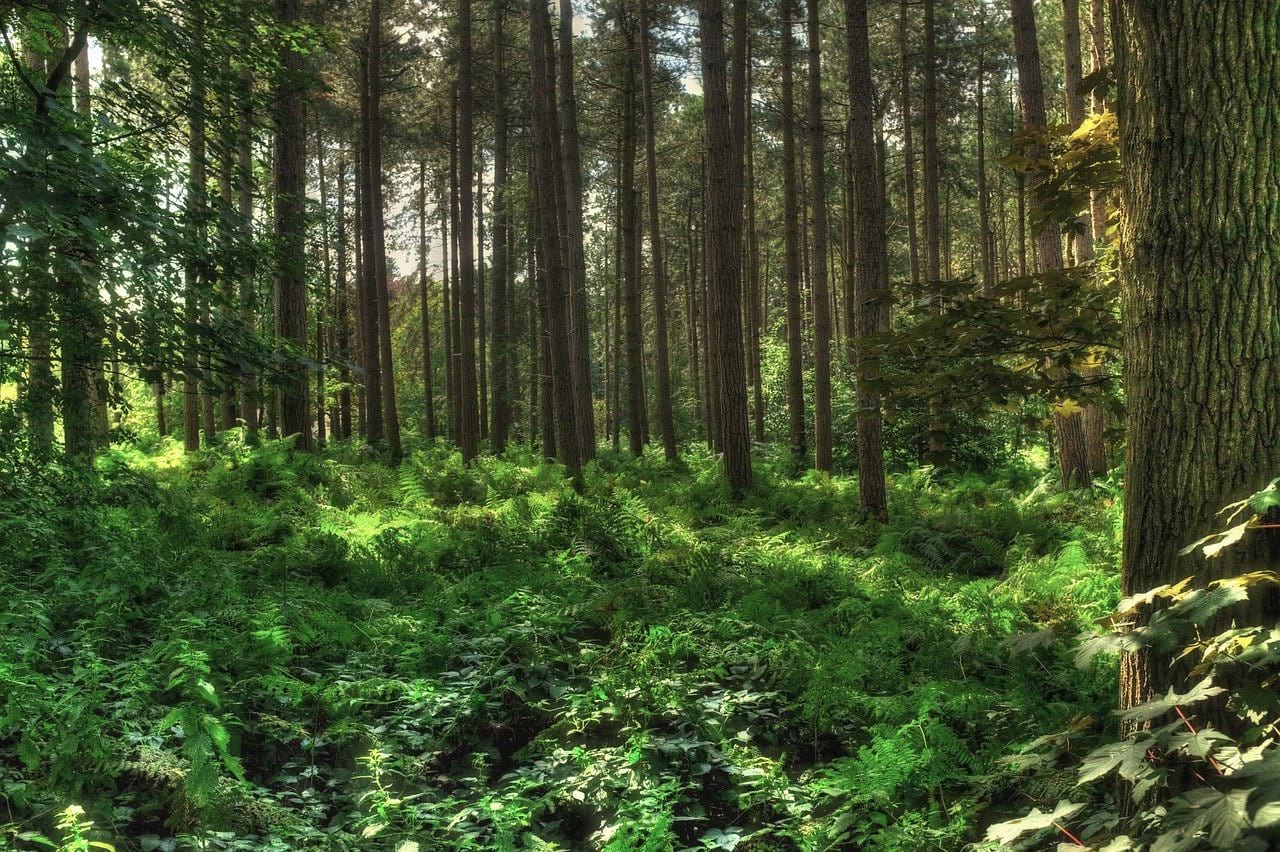 8. Forgetting about calories
Belgian food will not be kind to your waistline. Everything here is either smothered in cream, deep-fried or showered with sugar. But who cares! It's delicious anyway! Forget about the calories for a week or two while traveling around Belgium. You'll be very happy you did. Plus you can always do sit-ups when you return home.
Small Pack Problems? 😉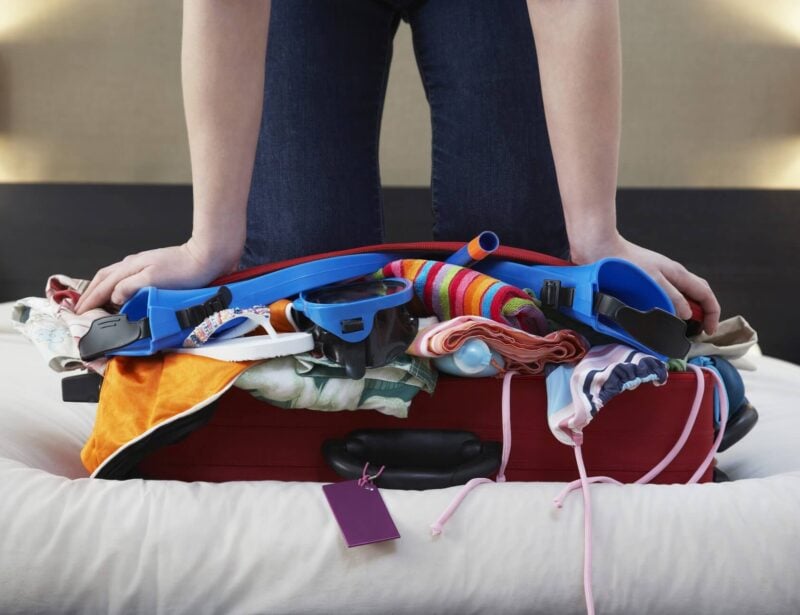 My missus travels with all her clothes in ziplock bags: don't be like my missus. UP YOUR PACKING GAME!
Packing cubes for the globetrotters and compression sacks for the real adventurers – these babies are a traveller's best kept secret. They organise yo' packing and minimise its volume too so you can pack MORE.
Or, y'know… you can stick to ziplock bags.
View Our Fave Cubes
Or Check Out the Sacks!
Backpacker Accommodation in Belgium
Staying in hostels really is the most convenient and affordable choice for backpackers in Belgium. They're usually the best deal in town and can be a lot of fun, especially if they organize pub crawls or beer tasting nights! I signed up for a beer tasting while staying in the Uppelink Hostel in Ghent and was really impressed by the selection and the knowledge of the organiser.
Although broke backpackers might be tempted to book the cheapest hostel possible, they should double-check reviews. There are some really shady hostels out there – not just in Belgium but everywhere – and staying in one can quickly put the brakes on a good time. The Louise Hostel in Brussels has to be one of the most rundown places I've ever seen.
Aside from hostels, there are plenty of other places to stay in Belgium for backpackers. Airbnbs are ubiquitous and are great for those who want a bit more privacy. Couchsurfing is of course the best way to travel on a budget – you just have to nail your pitch to the host.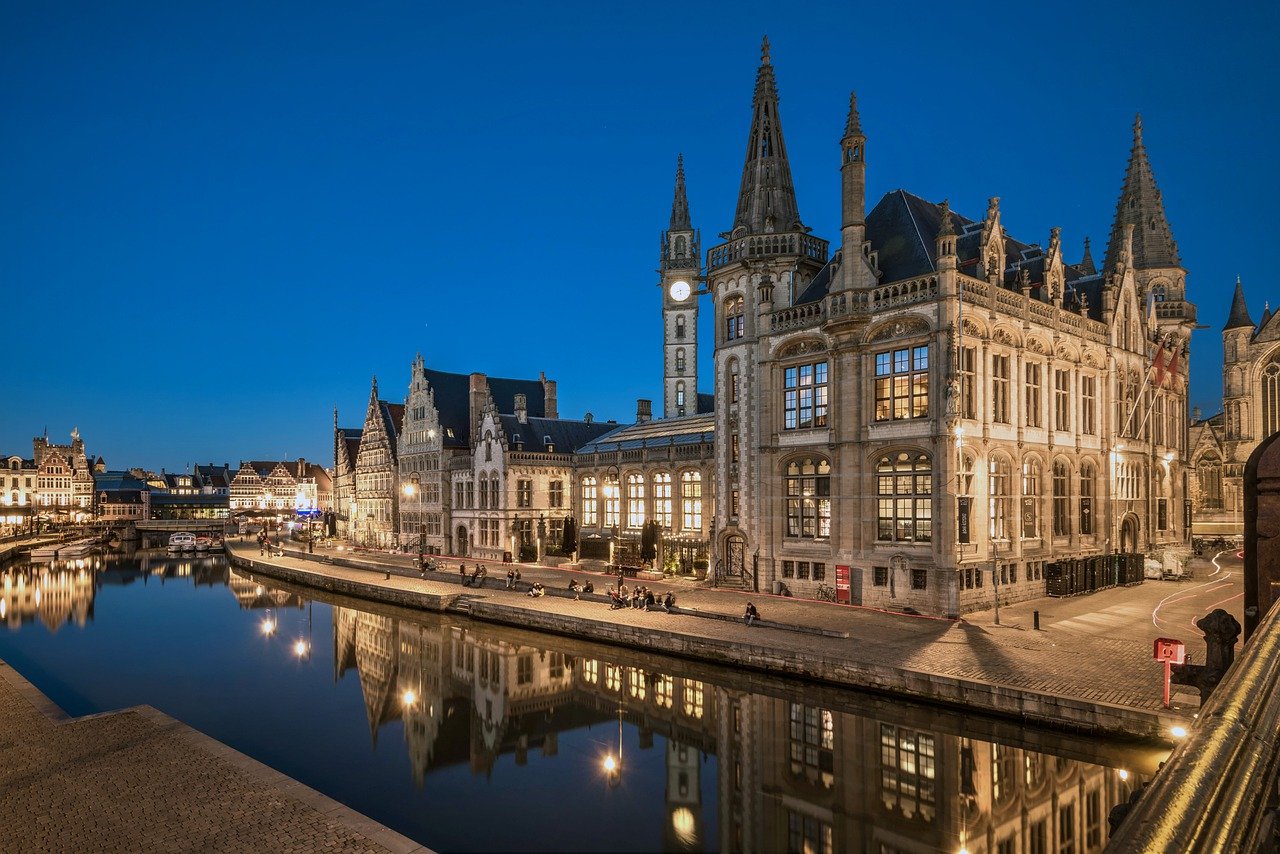 Those bikepacking in Belgium might consider taking advantage of the local Stichting Vrienden op de Fiets network as well. The Stichting Vrienden op de Fiets or "Dutch Foundation for Cycle Friends" is primarily intended for those who like to go on multi-day excursions and need a cheap place to crash. There are thousands of hosts and at around 20 euro per night, prices can be lower than hostels.
To use the network, you will need to register as a "friend" for a reasonable 8 euro per year. Find out how to do this and more by visiting the official Stichting Vrienden op de Fiets site here.
The Best Places to Stay in Belgium
Check out these awesome hostels in Belgium whilst planning your trip!
Belgium Backpacking Costs
The costs of travel in Belgium are about average compared to the rest of Europe. Larger cities, like Antwerp and Brussels, will be more expensive to visit but with the right habits, most backpacking around Belgium can get by on a reasonable budget.
A typical daily budget for a backpacker in Belgium should be around $45-$70 per day. This will get them a dorm bed, some grocery money, bus tickets, plus some extra spending cash.
Here are some expenses to consider:
Food – Eating out may be the most enjoyable thing to do in Belgium but can also add up very quickly. A good restaurant meal will cost at least 15 euro, probably more. To save cash, take advantage of free hostel breakfasts, buy groceries, and cook your own meals. Definitely go to a restaurant but pick your meals wisely. DON'T EAT IN THE CITY CENTERS – they're overpriced and touristy.
Accommodation – Expect to pay at least 20 euros for a hostel bed. Airbnbs will be more like 40 euro minimum. As always, couchsurfing is the cheapest way to sleep. Don't forget to look into Stichting Vrienden op de Fiets if you're bikepacking.
Transport – Really depends on how much you'll be traveling. In the cities, you should try to bike or walk around as much as possible. The former can be rented for as little as a euro or two per day; the latter is free. Traveling cross-country by train (Liege to Courtrai or Antwerp to Arlon) should cost more than 25 euro. When available, buses will be cheaper
Nightlife – Beer is cheap, especially when you buy them in the shop (2-3 euro each). Grab a few different bottles, have a little tasting with friends, and then to the bars when you're properly lubricated. Note that Belgium beers are served short, mostly due to higher alcohol levels – be sensible or pay the price.
A Daily Budget in Belgium
Belgium Daily Budget

| Expense | Broke Backpacker | Frugal Traveler | Creature of Comfort |
| --- | --- | --- | --- |
| Accommodation | $25-$35 | $40-$60 | $80+ |
| Food | $5-$10 | $15-$25 | $40+ |
| Transport | $5 | $5-$10 | $15+ |
| Nightlife | $5-$10 | $10-$20 | $25+ |
| Activities | $5-$10 | $10-$15 | $25+ |
| TOTAL | $45-$70 | $80-$130 | $185+ |
Travel Tips – Belgium on a Budget
Try couchsurfing – How's a free bed sound? Finding a place crash isn't always easy but when you do score one, it's a sweet deal. Hosts are sometimes really friendly and can show you a different side of a country as well.
Use a refillable water bottle – Is there ever a reason to buy a plastic water bottle in Belgium? Belgian tap water is perfectly fine to drink. So bring a good travel water bottle with you and go nuts.
Try camping – A good backpacking tent is a traveler's best buddy. Sturdy in strong winds, warm on cold nights, always ready to go at a moment's notice. Take advantage of the many campgrounds in Belgium and save some money in the process.
Bike as much as possible – With the exception of Wallonia, most of Belgium is flat. Rent a bike (preferably long term) and use it as much as possible.
Find deals on train tickets – especially if you're less than 26 years old.
Cook your own food – It's budget backpacking 101. Cooking at home will always be cheaper than eating out. If you are without a kitchen, invest in a portable camping stove.
Find cheap flights– A wise man once said: "Only suckers pay full price." Use apps like Skyscanner to find cheap plane tickets.
Volunteer – Belgium is full of interesting volunteer opportunities. Dedicate a few hours per day to working with a local host, and you'll not only receive room and board (usually) but the chance to see a more authentic side of the country.
Why Should You Travel to Belgium with a Water Bottle?
Plastic washes up on even the most pristine beaches… so do your part and keep the Big Blue beautiful!
You aren't going to save the world overnight, but you might as well be part of the solution and not the problem. When you travel to some of the world's most remote places, you come to realise the full extent of the plastic problem. And I hope you become more inspired to continue being a responsible traveller.
STOP USING SINGLE-USE PLASTIC! If you'd like some more tips on how to save the world.
Plus, now you won't be buying overpriced bottles of water from the supermarkets either! Travel with a filtered water bottle instead and never waste a cent nor a turtle's life again.
Save $$$ • Save the Planet • Save Your Stomach!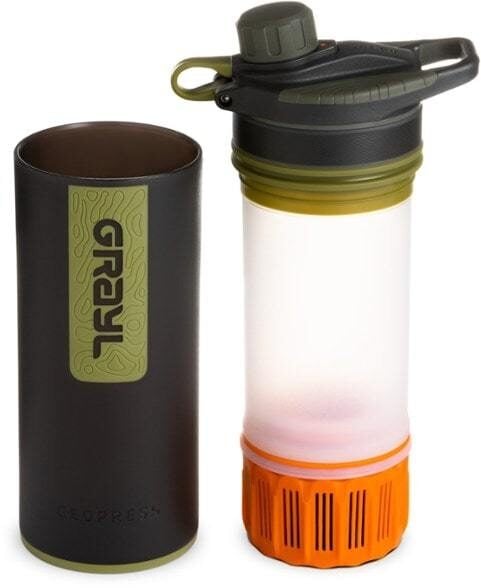 Drink water from ANYWHERE. The Grayl Geopress is the market's leading filtered water bottle protecting your tum from all the waterborne nasties. PLUS, you save money and the environment!
Single-use plastic bottles are a MASSIVE threat to marine life. Be a part of the solution and travel with a filter water bottle.
We've tested the Geopress rigorously from the icy heights of Pakistan to the tropical jungles of Cuba, and the results are in: it WORKS. Buy a Geopress: it's the last water bottle you'll ever buy.
Buy a Geopress!
Read the Review
Best Time to Travel to Belgium
When to travel to Belgium really depends on what you're looking for. If you're looking to spend a lot of time outdoors, either biking, hiking, or going to festivals, summer is great. If you like spending your days bundled up in a bar with a good beer, winter isn't so bad actually. If you're looking for a beautiful beach with plenty of sunshine, stop reading this article now and look elsewhere.
Summer is without question the most popular time to visit Belgium. This is festival season, which in Belgium is particularly good (more on that later), and when the weather is best. Granted, Belgium is never really "hot," even in summer. Temperatures rarely rise above 25 degrees Celsius and rain is always possible. You will still need a jacket when visiting Belgium during the summer.
Spring and Autumn are great times to go backpacking in Belgium. Prices will be more reasonable, crowds will be thinner, and the weather will still be "comfortable." Student towns, like Ghent and Leuven, will also be active during this time, which means there will be plenty to do at night.
Winter in Belgium is justifiably bad and the locals are quite vocal about this. The rain is seemingly constant, temperatures are in the single digits all day, and the sun never shines. But there are some fun events during this time, like Carnival, and the winters aren't so bad if you don't mind the melancholy or cold. Honestly, there's nothing quite like escaping the cold and dipping into a cafe for a steaming pot of moule frites or reading a book with a Belgian beer in hand.
Festivals in Belgium
Belgians LOVE a good festival, maybe even more so than their Dutch neighbors. Some of the world's greatest parties are held in Belgium, the most famous of which is probably the legendary Tomorrowland. If you like to go to multi-day music festivals and get down and dirty, you'd love Belgium in the summer.
That being said, Belgium isn't just about music festivals. There are quite a few cultural events spread throughout the year as well. Here are some of the best festivals and celebrations around Belgian:
Bruges Beer Festival (January/February) – One of the top beer festivals in Belgium. I stumbled into this event by accident when I was backpacking in Belgium and was very happy I went.
Carnival (February/March) – Each town does it differently. Binche might host the most well-known one. Eupen, Malmédy, Aalst, and Stavelot are also notable.
Anima (March) – Belgian's LOVE comics (you know Tin Tin right?) This one is dedicated solely to animation, both new and old. Held in Brussels for ten days.
Rock Werchter (July) – One of the oldest and most respected rock festivals in Europe.
Tomorrowland (July) – The granddaddy of all EDM music festivals. I know people who would give a kidney for a ticket to Tomorrowland; they'd probably lose the other to drugs and alcohol after attending this too.
Ommegang (July) – A giant 2-day medieval parade through Brussels.
Gentse Feesten (July) – Described as "10 days of non-stop partying and music." Nuff said.
Dinant International Bathtub Regatta (August) – Teams compete to see who can make the most flamboyant watercraft, using only a bathtub and some decorations. Motors are not allowed and all propulsion must be human or natural. May the best bathtub win.
What to Pack for Belgium
On every adventure, there are six things I never go traveling without:
Somewhere to hide your cash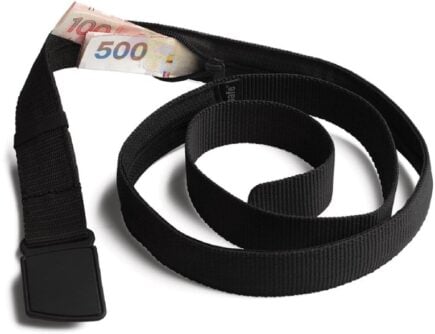 Somewhere to hide your cash
Travel Security Belt
This is a regular looking belt with a concealed pocket on the inside – you can hide up to twenty notes inside and wear it through airport scanners without it setting them off.
A travel water bottle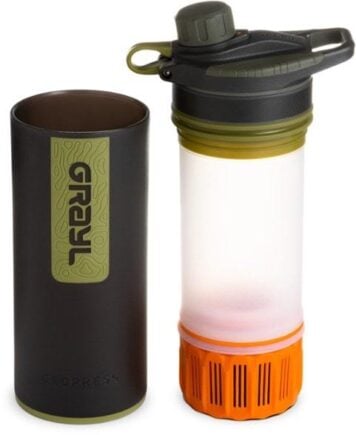 A travel water bottle
GRAYL Geopress Filtered Bottle
Having a filtered water bottle means you can drink from just about any source. The GRAYL Geopress is hands-down the most effective one we've ever used as well!
For those unexpected messes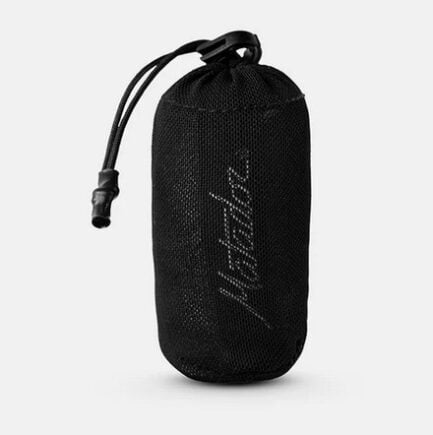 For those unexpected messes
Microfiber Towel
Hostel towels are scummy and take forever to dry. Microfibre towels dry quickly, are compact, lightweight, and can be used as a blanket or yoga mat if need be.
When the power goes out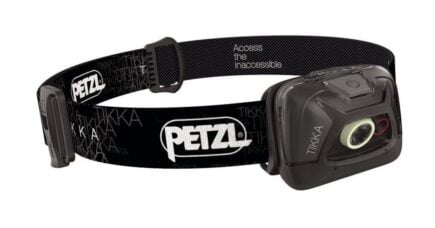 When the power goes out
Petzl Actik Core Headlamp
A decent head torch could save your life. If you want to explore caves, unlit temples, or simply find your way to the bathroom during a blackout, a headtorch is a must.
Sleep anywhere
Sleep anywhere
Camping Hammock
Taking a tent backpacking is not always practical but hammocks are lightweight, cheap, strong, sexy (chicks dig hammocks), and allow you to pitch up for the night pretty much anywhere.
To stay a clean backpacker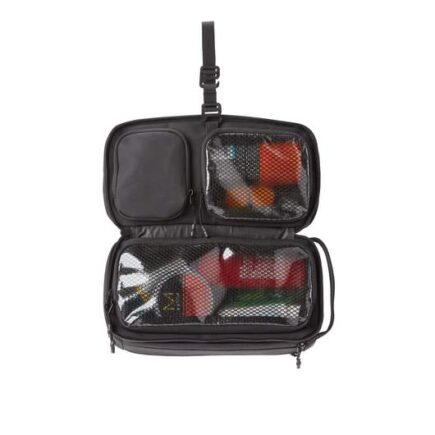 To stay a clean backpacker
Hanging Toiletry Bag
I always travel with a hanging toiletry bag as it's a super-efficient way to organize your bathroom stuff. Well worth having as it helps to have quick access to all your stuff.
Staying Safe in Belgium
For the most part, Belgium is a very safe country to visit. Violent crime is rare and the locals are for the most part respectful of foreigners and each other.
The only place you ought to be concerned about is Brussels. Brussels is the dodgiest place in the country and crime is definitely more common here. Tourists being mugged here is not unheard of.
Storytime!
A good friend of mine was sitting on a park bench in Brussels with his backpack minding his own business. All of a sudden, a young man comes out of nowhere and tries to steal the bag. Luckily, my friend has the habit of keeping one leg through the backpack strap, so the thief was tripped up. A struggle ensued, punches were thrown, my friend split his knuckle open, the thief ran away with a chipped tooth, and the backpack was saved.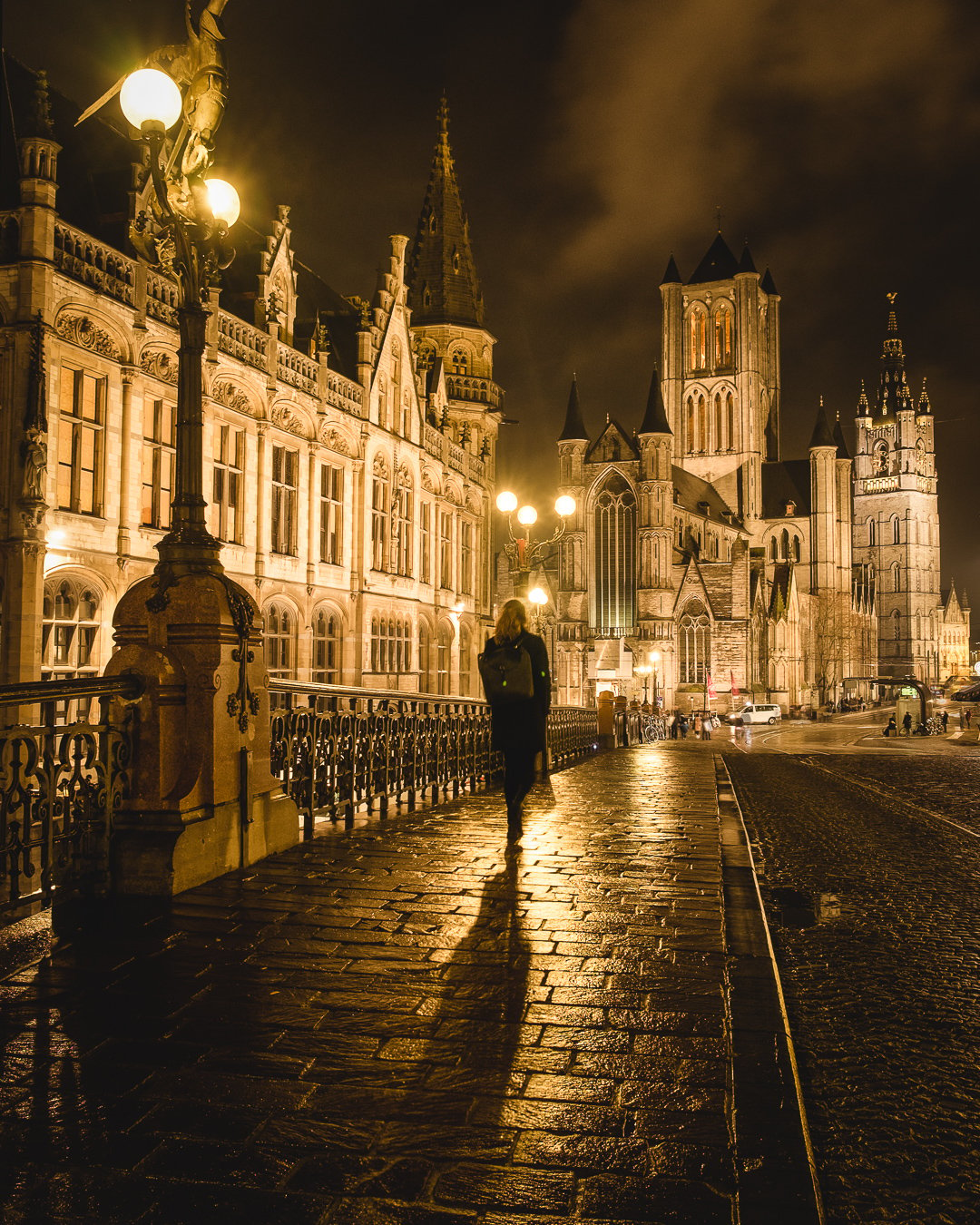 Whilst this is an isolated event (crime is still relatively low in Brussels by many international standards) there is something to be gained from the story: always be aware of your shit.
Robberies can happen anytime, usually when you aren't expecting them. It pays to keep your head on a swivel and to be conscious of your surroundings, even if the area seems alright. Travelers should always consider the usual safety tips and use common sense.
Don't walk around like an idiot at night, be mindful of your pockets and bags in crowded places like public transport, and don't leave anything unattended. Yes, Brussels is still safe for travelers but it doesn't hurt to be a little extra careful around this city.
Sex, Drugs, and Rock 'n' Roll in Belgium
Belgium has a pretty lax attitude about partying. People like to drink, roam the streets, partake in the occasional hard substance, and go to clubs, just like (most) everywhere else. If you plan on partying in Belgium, you shouldn't have too much trouble.
In terms of nightlife, the bigger cities generally have more options. Brussels has plenty of bars and clubs to choose from, and spending a night getting lost in the infamous Delirium Cafe is a must. Antwerp is known for being the "cooler" city to party in though and doesn't lack pubs at all.
Student towns like Ghent and Leuven obviously attract younger crowds. Expect a lot of drinking in the streets, crowds, and cringe-worthy EDM/Techno bars when going out in these towns.
If you're for a real party though, the music festivals are where to go. The festivals in Belgium are probably some of the best in Europe and attract people from all over the world. These mostly happen in the summer and in addition to the local festivals, Belgium can feel like one giant party during this season.
Whist I never did any sort of drug in Belgium, I've been told that the police are pretty lax about them. If you're carrying narco-level amounts on you or are acting recklessly while high, yee, the cops are going to take you aside. But if you're just looking to smoke a spliff or dance the night away (with some chemical help), you shouldn't have to worry too much. As always, be smart when looking for and taking drugs while traveling.
Travel Insurance for Belgium
Traveling without insurance would be risky so do consider getting good backpacker insurance sorted before you head off on an adventure.
I have been using World Nomads for some time now and made a few claims over the years. They're easy to use, professional and relatively affordable. They may also let you buy or extend a policy once you've started your trip and are already abroad which is super handy.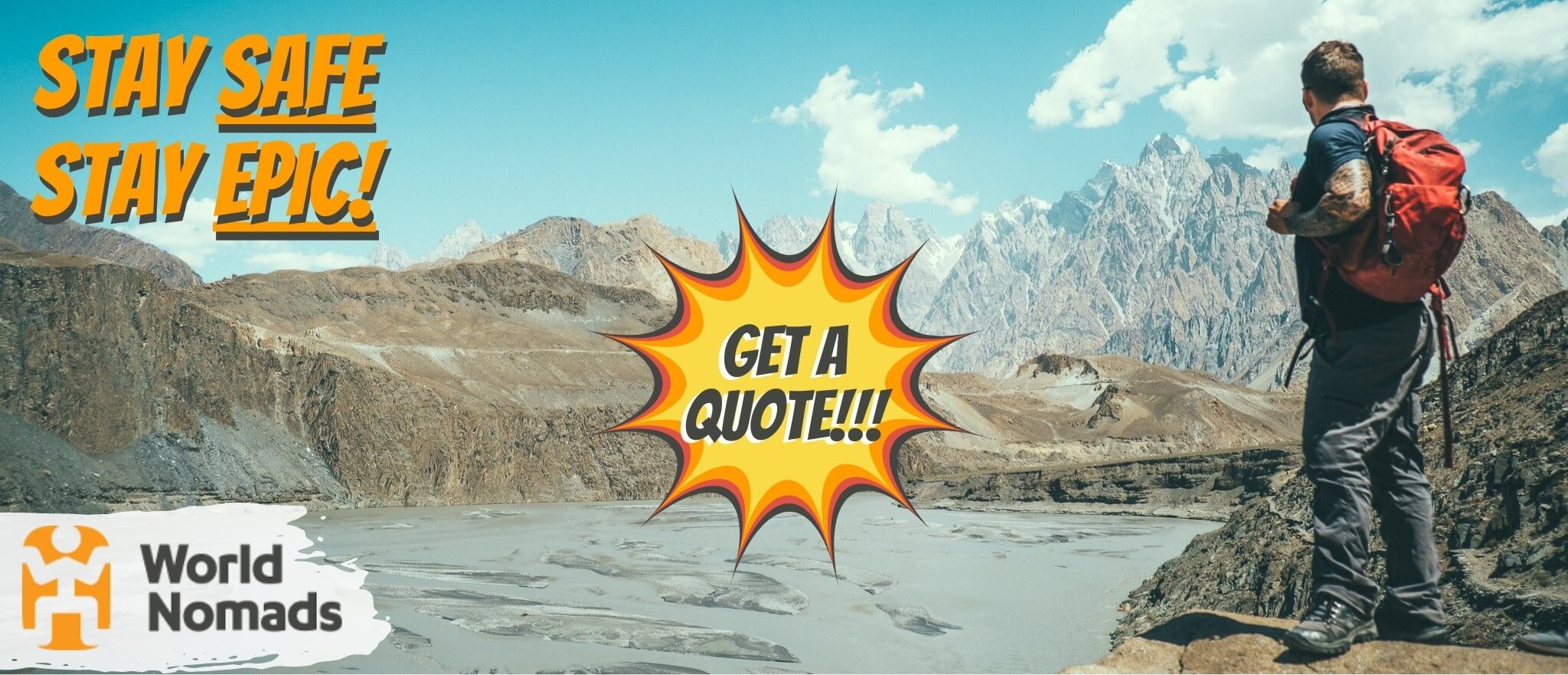 World Nomads' mission is to support and encourage travellers to explore their boundaries. They offer simple & flexible travel insurance, and safety advice to help you travel confidently.
They've been doing it since 2002 – protecting, connecting, and inspiring independent travellers just like you.
Get a quote below or read our in-depth review!
World Nomads provides travel insurance for travelers in over 100 countries. As an affiliate, we receive a fee when you get a quote from World Nomads using this link. We do not represent World Nomads. This is information only and not a recommendation to buy travel insurance.
How to Get into Belgium
If you're traveling to Belgium by plane from outside Europe, chances are you'll arrive at Brussels International Airport. It's about 20-30 minutes by train/bus from the city center.
If you're arriving in Belgium from elsewhere in Europe, you might land at Charleroi instead. Charleroi International Airport is where most of the low-cost carriers fly in and out. Be careful when booking flights as many search engines will tell you that Charleroi is in Brussels which is not quite true. Whilst the nearest city is Brussels, it is much farther away than the international airport. Transfers to Brussel's center will take at least an hour and can be pricy. Do take this into consideration, and do your sums, when booking cheap tickets.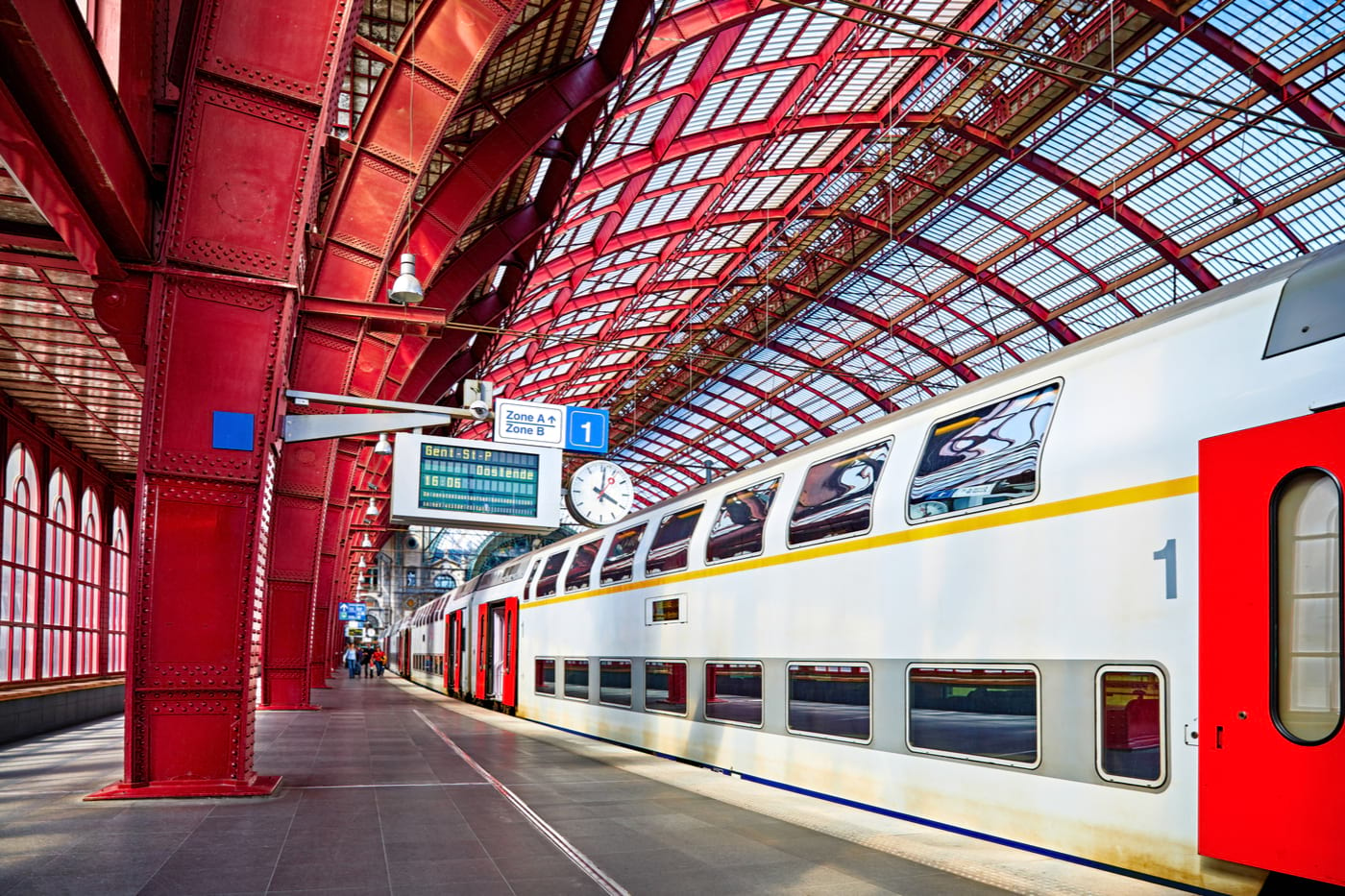 There are a couple of other airports in Belgium but 99% of air travelers will arrive via one of the two airports above. Those traveling onwards from Brussels will need to take a train either from the airport or Gare du Midi near the city center.
For those crossing into Belgium by land, there are lots of options. Regular buses and trains connect Belgium with Paris, Rotterdam, Cologne, Luxembourg, and further still. Since all of these are a part of the Schengen Zone, border control is practically invisible. Use a booking platform like Bookaway to find tickets.
Entry Requirements for Belgium
Belgium is a part of the Schengen Zone, which is a part of the greater European Union. If you've never been to a Schengen country e.g. Italy, Spain, France, etc then let me tell you that there is nothing to it.
Most countries can enter the Schengen Zone visa-free for up to 90 days within a period of 180 days. You don't have to go through customs every time you cross into a new Schengen country either – you get an entry stamp from the first port you used to enter the Schengen and then an exit from the country when you leave the Schengen Zone. The system is very convenient.
Not every nationality applies for this visa-free regime with the Schengen Zone. If you use a passport from any of these countries, you will need to apply for a visa before visiting Belgium.
Forget boring accommodation… book yourself an EPIC STAY!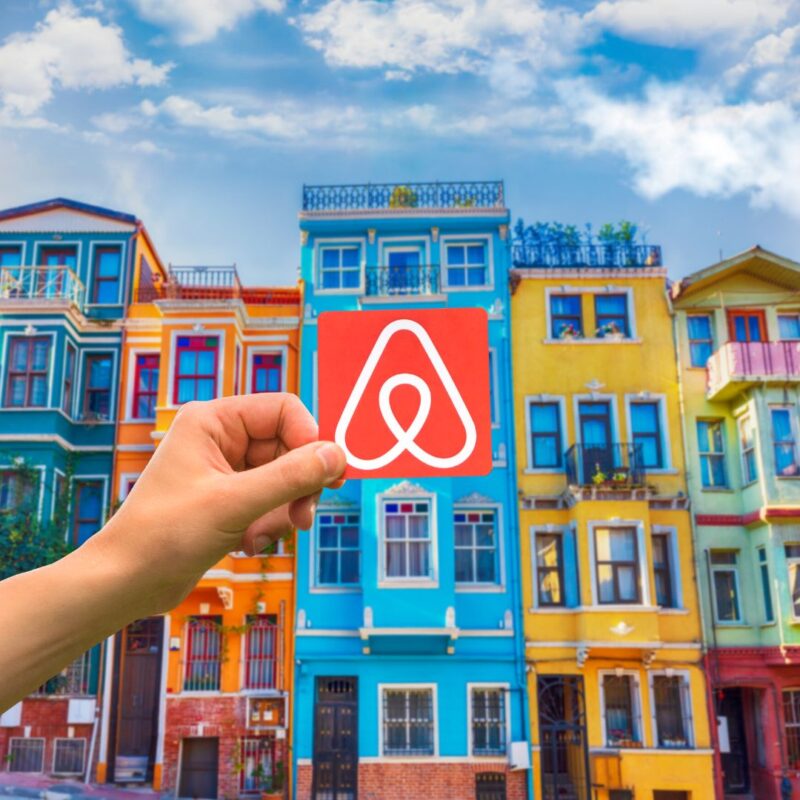 Why stay in a naff hotel when you can stay in a cosy, stylish local house instead? And for half the money too!
Stay somewhere EPIC and save your hard-earned dollars — from houses to barns to castles and caves, there is an Airbnb for every occasion!
Book an EPIC Stay
How to Get Around Belgium
Belgium is a pretty small country and is very easy to get around. One could travel from one end to the other in 3-4 hours using the train and barely be hassled at all.
There are several ways of getting around Belgium while backpacking there:
In the bigger cities, like Brussels and Antwerp, you'll find a combination of buses, trams, and subways, that can take you just about anywhere. Tickets are cheap and day passes are available. Belgian cities are pretty compact as well, which means travelers may only need to use public transit sparingly and instead rely on walking everywhere.
Traveling around Europe by train is dreamy. Smooth rides, extra legroom, a table for your things, and all the world outside. I highly recommend traveling by train at least once while backpacking in Belgium or anywhere in Europe for that matter.
Traveling by train in Belgium is very convenient. Most of the country is connected by rail and you can reach the grand majority of the top places to visit in Belgium using the train. Simply use an online booking platform to find tickets, or buy the tickets at the station.
Note that stations and stops will be written in either French, Flemish, or sometimes both. Depending on the destination, the two names can appear very different.
Also, be on the lookout for regular discounts. Train tickets are cheaper on the weekends plus there are special deals for those younger than 26 years old.
Buses take about the same amount of time as trains do, maybe a bit longer. They are cheaper though and still quite comfortable.
Blablacar is big in Europe. Download the app and keep an eye out for rides. Traveling between major cities is usually pretty easy. If you need to get somewhere more remote, you might have trouble finding a ride.
People backpack all of Belgium just by bike sometimes! Biking while backpacking, or bikepacking, is growing in popularity and given Belgium's very strong bike culture, bikepacking is totally doable here. Check out this trip report about bikepacking in the Ardennes.
Working and Staying Connected in Belgium
Belgium is not a great place for digital nomads to base themselves. For one thing, the weather is truly shit (but we all knew that already). For another, there just aren't a lot of opportunities for remote workers seemingly out there right now. Combine that with a high cost of living and some of the highest taxes in the world, it's no wonder remote workers tend to skip Belgium for greener pastures.
We're always open to hearing about new developments though, so you have some experience being a digital nomad in Belgium, we'd love to hear about it in the comment's section!
Volunteering in Belgium
Volunteering abroad is an amazing way to experience a culture whilst giving something back. There are loads of different volunteer projects in Belgium ranging from teaching, to animal care, to agriculture to pretty much everything!
Belgium is a wealthy and highly established western nation, so doesn't have the same need for volunteers as less developed countries do. That being said, it's still possible to find 'bread and board' gigs in hospitality, as well as opportunities to help out with permaculture projects and animal care. You won't need a visa to volunteer in Belgium for up to three months, but you'll need to apply for a working holiday visa if you wish to stay longer.
Our go-to platform for finding volunteering gigs is Worldpackers who connect travellers with host projects. Have a look at the Worldpackers site and see if they have any exciting opportunities in Belgium before signing up.
Alternatively, Workaway is another excellent common platform used by travellers searching for volunteering opportunities. You can read our review of Workaway for more info on using this terrific platform.
Volunteer programs run through reputable work exchange programs like Worldpackers and platforms like Workaway are usually very well-managed and reputable. However, whenever you are volunteering do stay vigilant, especially when working with animals or children.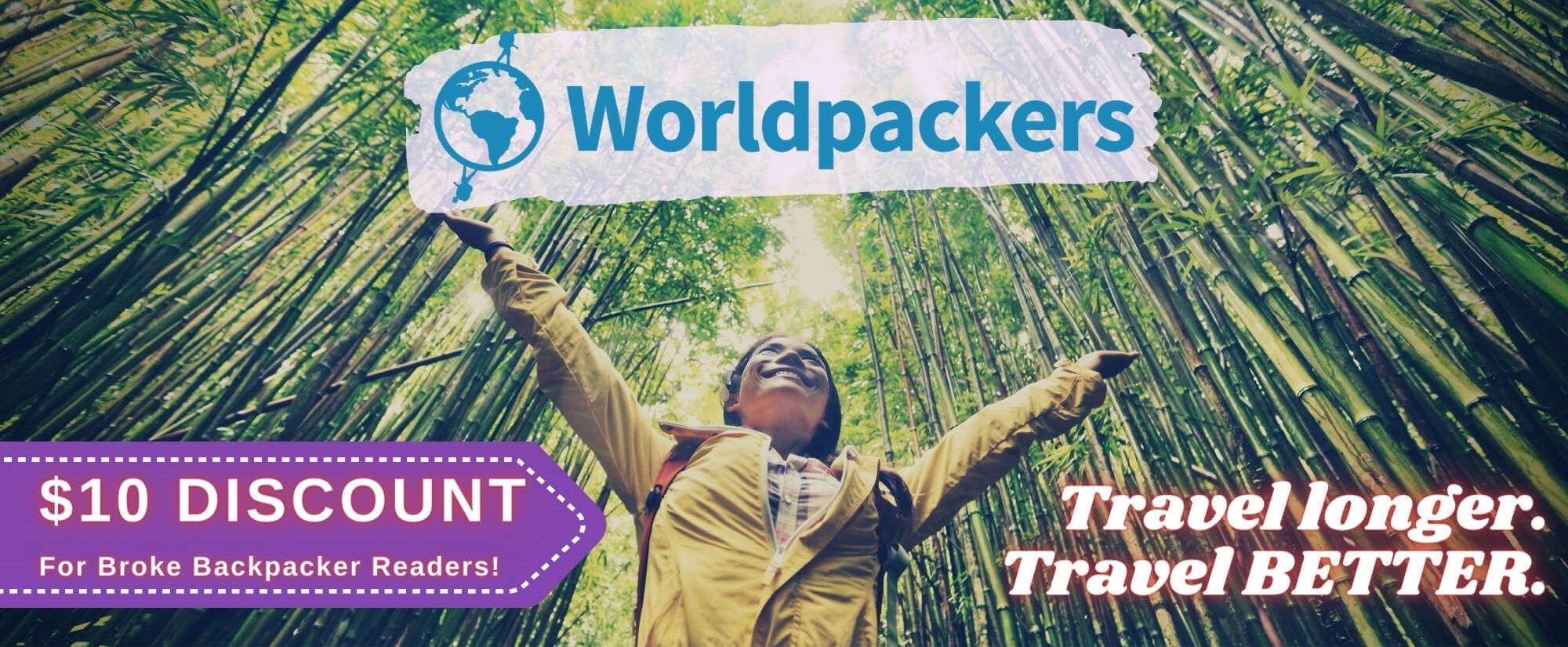 Worldpackers: connecting travellers with meaningful travel experiences.
What to Eat and Drink in Belgium
Belgium may not be considered a "foodie" destination by many and that's truly unfortunate! In reality, Belgium features some of the most delicious cuisines in all of Europe and could definitely give nearby France a run for its money.
Belgian food is very rich in flavor and generally filling. Expect heavy stews and soups, fried delights, mouthwatering desserts, and lots of seafood. OHHHH THE SEAFOOD.
The national dish is moules frites or "steamed mussels served with fried potatoes." There are hundreds of variations of this dish featuring different broths and different cuts of potato; each is worth trying. One should definitely seek out some moules frites at least once while backpacking in Belgium.
The only thing you need to accept is the fact that Belgium is not light, nor is it necessarily "healthy." The food here is hearty and meant to stick to your bones. After all, this is a country where fried, sugar-crusted waffles are eaten on the go, where the beer runneth over in excess, where your best company on a cold, rainy night is a plate of steaming stoofvlees!
The Best Belgian Dishes
Here are some typical dishes that everyone should try while backpacking through Belgium:
Moules frites – Steamed mussels served w/ fries. Broths vary greatly.
Waffles/Gaufre – Liege waffles prepared crunchy and served w/ lots of sugar and confectionaries.
Stoemp – Mashed potatoes mixed w/ vegetables and meat.
Stoofvlees/Carbonnade flamande – Slow cooked beef w/ a rich gravy.
Waterzooi – A mixed seafood soup served on the coast.
Croquettes aux crevettes grises – Deep fried balls stuffed w/ shrimp.
Chicon au gratin – endives wrapped in ham, smothered in sauce and cheese.
Speculaas – spiced, shortbread cookies, served mostly around Christmas.
Belgian Beers
Let's take a moment to pay tribute to one of Belgian's greatest accomplishments: brewing. Belgian beer is extremely diverse, totally unique at times, and utterly fantastic. There are so many different kinds of beer in Belgian that it would take a lifetime to try them all. You could order a new beer every time you visit a new bar or restaurant, and I highly recommend you do just that.
Belgian beers come in all sorts of flavors and styles. They can be a little on the sweet side and tend to be more alcoholic than other varieties. Beers start at about 5-6% ABV and can go upwards of 18%. DO NOT underestimate the strength of the beer; many tourists drink 4-5 Duvels rapid-fire, only to realize too late that beer is 7.5%. Things go downhill from there, much to the amusement of the locals.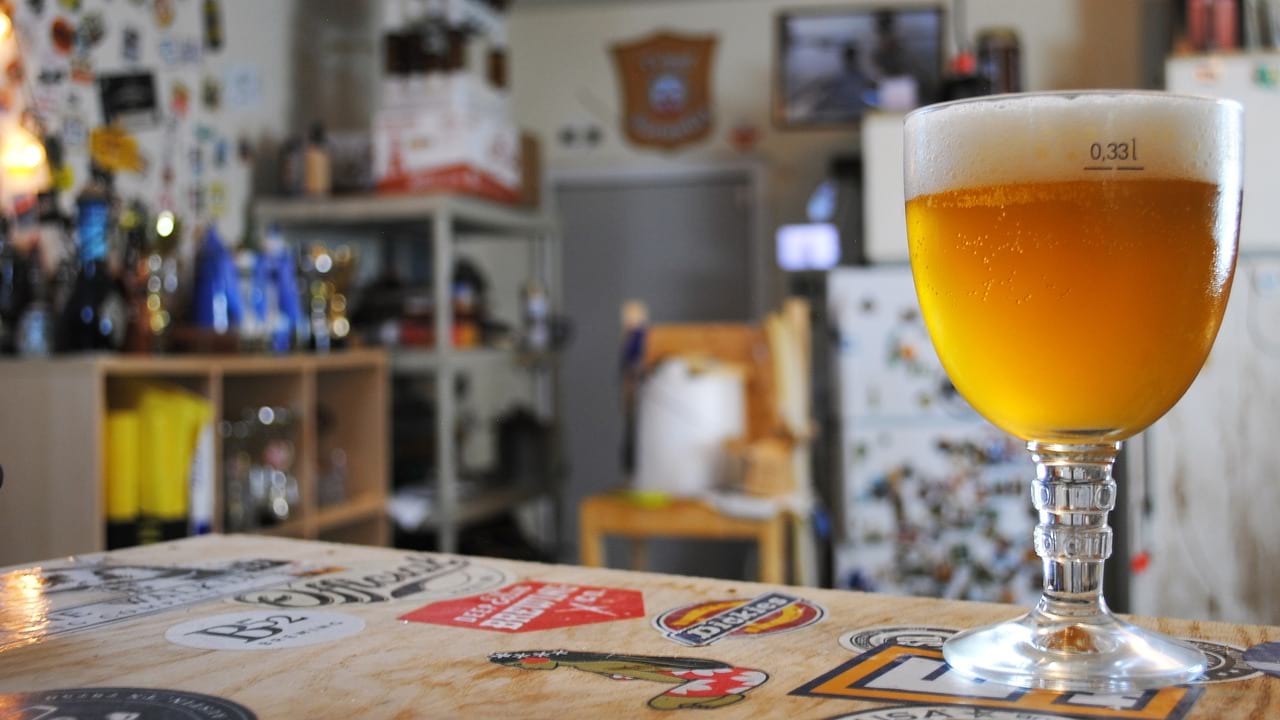 Belgian beer has a particular flavor note to it – something many people describe as "bubble-gummy." This is due to the special type of yeast used. Not all Belgian beers necessarily feature this flavor but you'll find it in many of the most popular brands, like Hooegarden and Delirium Tremens.
Fruit and other adjuncts are used willingly in many Belgian beers. The most famous fruit beers are the krieks, peches, and framboises. These can be pretty sweet; a real kriek is sour. Belgian sours, like lambics and guezes, are probably the most famous in the world.
The most highly regarded Belgian beers are the Trappists. These are made in a traditional monastery using traditional recipes that can be hundreds of years old.There are twelve breweries in total and the title "Trappist" is only given by official certification, much like scotch. Don't miss out on trying one of these.
Belgian Beers You Need to Try
Rodenbach – A Flemish red-style ale. Sweet and sour, like balsamic vinegar.
Gouden Carolus – Made by Het Anker. The tripel is a classic but the Cuvee van de Keizer is phenomenal.
St Bernardus 10 – For those who can't get their hands on a Westvleteren. Arguably, just as good.
Hoogarden – A wheat beer made w/ coriander and orange peel. Great on a hot day.
Duvel – A Belgian's go-to beer. Extremely easy to drink and very alcoholic.
Delirium Tremens – Arguably, what everyone imagines Belgian beer to be like: sweet, creamy, evanescent, w/ a touch of bubblegum.
Orval – A very unique tripel that is dry, aromatic, and very "bright" in flavor.
Westmalle Dubbel – A lighter dark ale w/ a bit more bitterness, yet still malty.
Cantillon Gueze – The king of all Belgian sours. This is a beer you either hate or can't get enough of.
Kwak – Mostly known for the very strange glass it's served, a bit too sweet at times though.
Bush – One of the readily available beers over 10% ABV. More like a wine than beer.
Jupiler – The most consumed beer in Belgian (sorry Stella). A pale, easy-drinking ale.
Belgian Culture
Let me start off by saying that Belgians are genuinely very nice people, especially after you've gotten a few beers in them. They're an open-minded bunch, curious at times, and generally respectful of one another, despite tensions.
The thing that usually puts people off is that most Belgians put a proverbial wall between themselves and others. This is most readily apparent by the Belgian famous sarcasm and self-deprecating humor. A Belgian might say something that seems standoffish and the uninitiated may not know how to react. In most cases, said Belgian means well and is just making an awkward joke.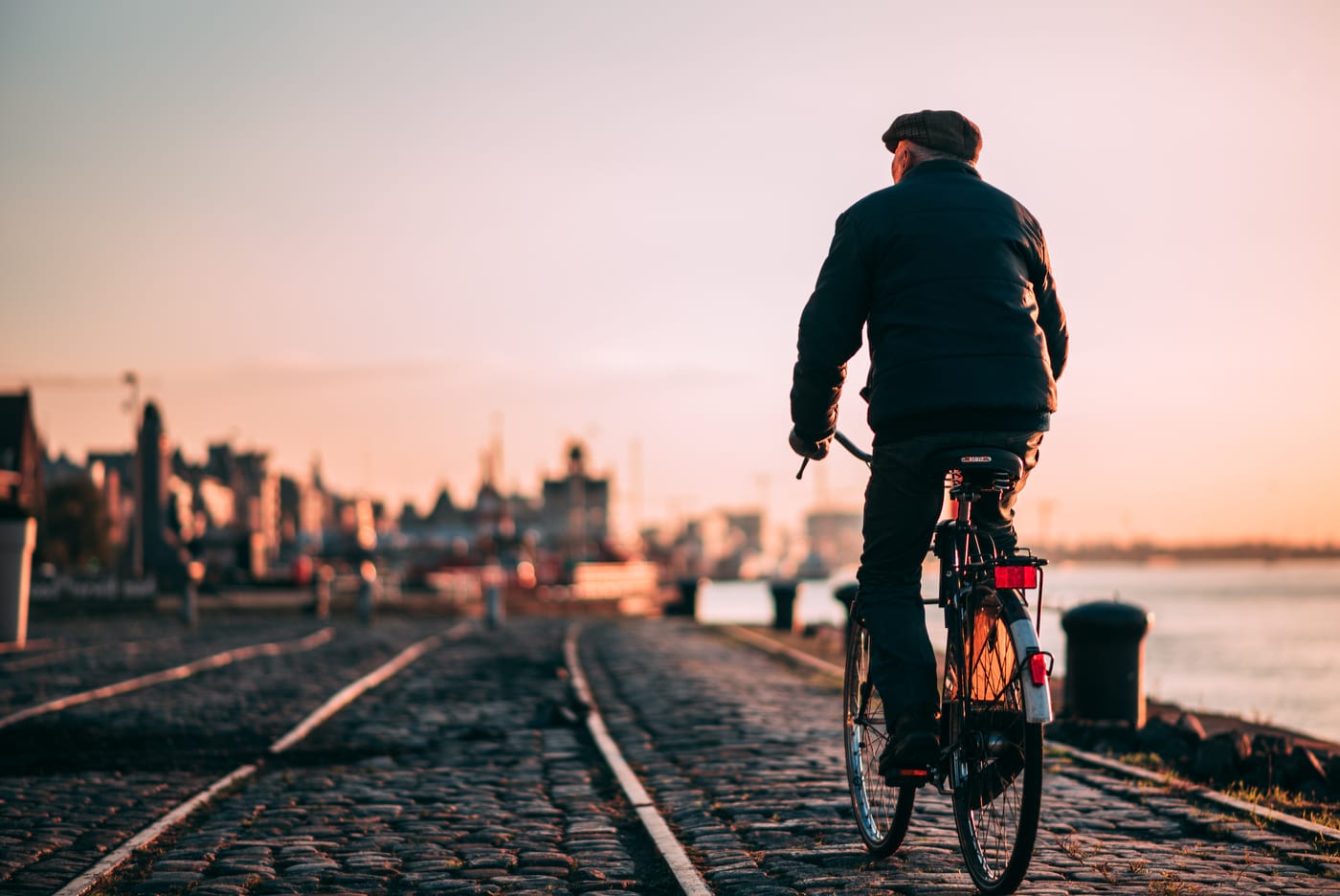 After having spent lots of time around Belgians, one of the things I like most about them is that you can talk about almost anything. There are few subjects labeled as taboo in Belgium and few conversational pitfalls. Chalk it up to a life surrounded by politics, but Belgians take most things in stride.
The one thing you definitely ought to avoid though is the Walloon-Flemish and the French-Dutch divide. There is a serious schism between those who live in Flander, who speak primarily Dutch and those who live in Wallonia, who speak mostly French. Confusingly, the Flemish don't like to be called Dutch either, nor do the Walloons like to be called French. Avoid the subject of who's what in Belgium and don't ask either.
It should also be said that Belgium these days is an extremely diverse place, physically speaking. Belgians themselves look a bit like the Dutch, though with darker hair. But they aren't the only ones living here. There are large communities of Italians, Moroccans, Turks, and Congolese residing in Belgium today, partly due to Belgium's status as "The Capital of the EU." It is an attractive place to emigrate to; the only problem is that individual ethnic communities tend to be segregated.
Useful Travel Phrases for Belgium
Belgium is a polyglottal nation with three official languages: Dutch, French, and German. Unfortunately, not all languages are recognized in every part of the country, which leads to some frustrating circumstances.
For one thing, information will often be displayed in just one language, whichever is the dominant of the area. If you're in Flanders, most everything will be in Dutch. If you're in Wallonia, everything will be in French. Only Brussels features official markings in both. German is only spoken in a couple of regions on the border of Germany.
Also frustrating is the chasm that exists between the two. Dutch-speaking Belgians don't really appreciate being spoken to in French and the opposite goes for the francophones. Travelers might get some nasty glares if they mix the two up and it can sometimes be tricky navigating this linguistic minefield.
Luckily, English is widely spoken as well and, honestly, backpackers in Belgium should just defer to it, at least until they can get a feel for the person they're talking to.
If you did feel comfortable speaking a bit of the local language, the people might open up more to you. To help you kick off the conversation, here are a couple of useful phrases in both Dutch and French:
Dutch Travel Phrases
Hallo – Hello
Alsjeblieft – Please
Bedankt – Thank you
Lekker – Cool/Great/Awesome
Wat is je naam – What is your name?
Ik kom uit… – I am from…
French Travel Phrases
Bonjour – Hello
S'il vous plaît – Please
Merci! – Thanks!
C'est beau – Beautiful
Comment t'appelles-tu? – What is your name?
Je viens de… – I am from…
Books to Read About Belgium
Final Advice Before Visiting Belgium
There are a ton of good times to be had while backpacking in Belgium but everyone, myself included, can get carried away sometimes. It is important to keep in mind that you are an ambassador for your country, which is awesome.
We can make a positive impact on people when we travel and get rid of any ugly stereotypes that may be associated with your country.
Remember to treat the Flemish-Walloon situation with tact and discretion. Think hard before labeling anyone in the country, and that goes for the large immigrant population as well.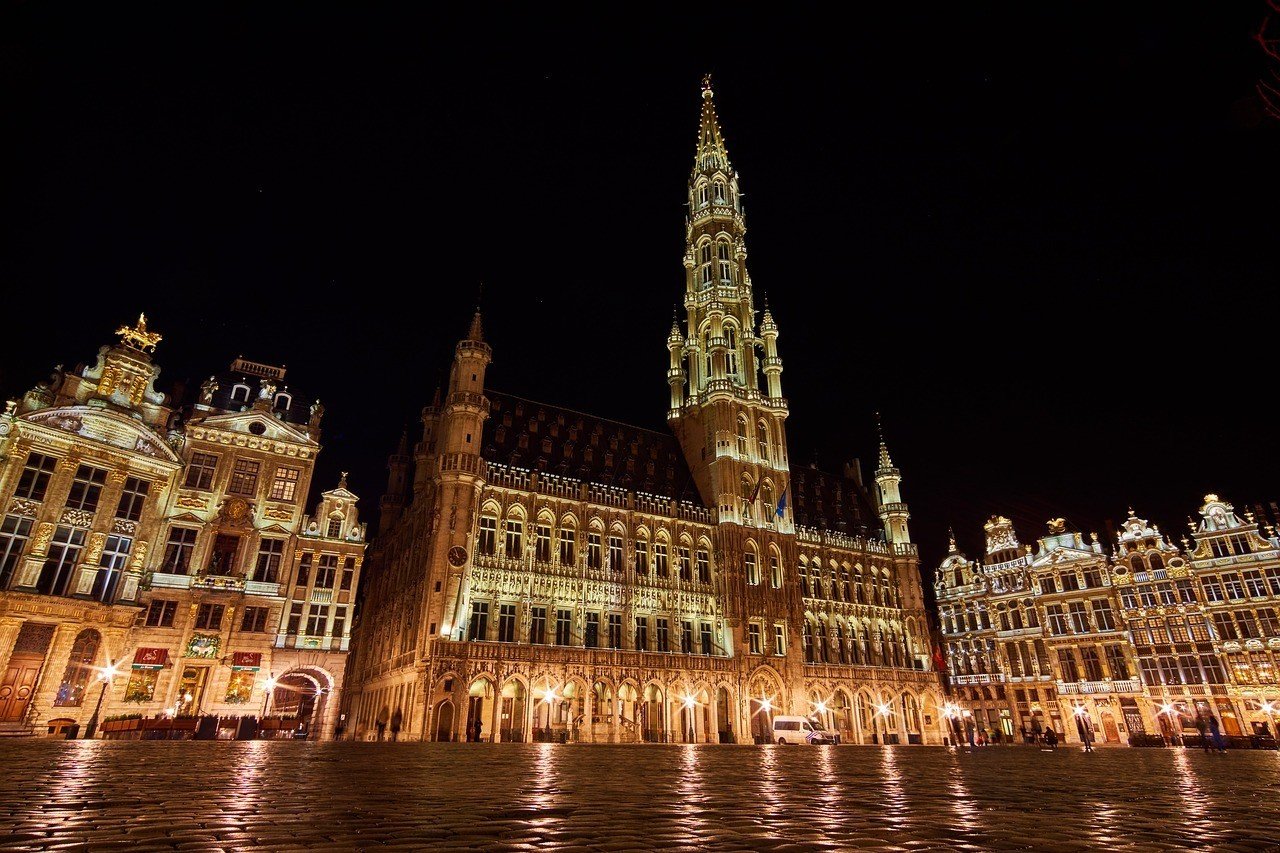 Definitely base yourself in cool cities like Ghent, Antwerp, or Leuven, but don't abandon Brussels outright. Yes, it can be a bit more hectic and, yes, there is more to be critical about here, but it's still worth visiting. There are things in Brussels that you can't find anywhere else in the world, the Delirium Cafe and Cantillion Brewery to name a few.
Traveling often illuminates some of the great socio-economic inequalities of the world. Never take it for granted that you are healthy and financially able to go traveling.
Show the world around you some gratitude and help to make a positive impact on it. Most of all have the time of your life and spread the love!
---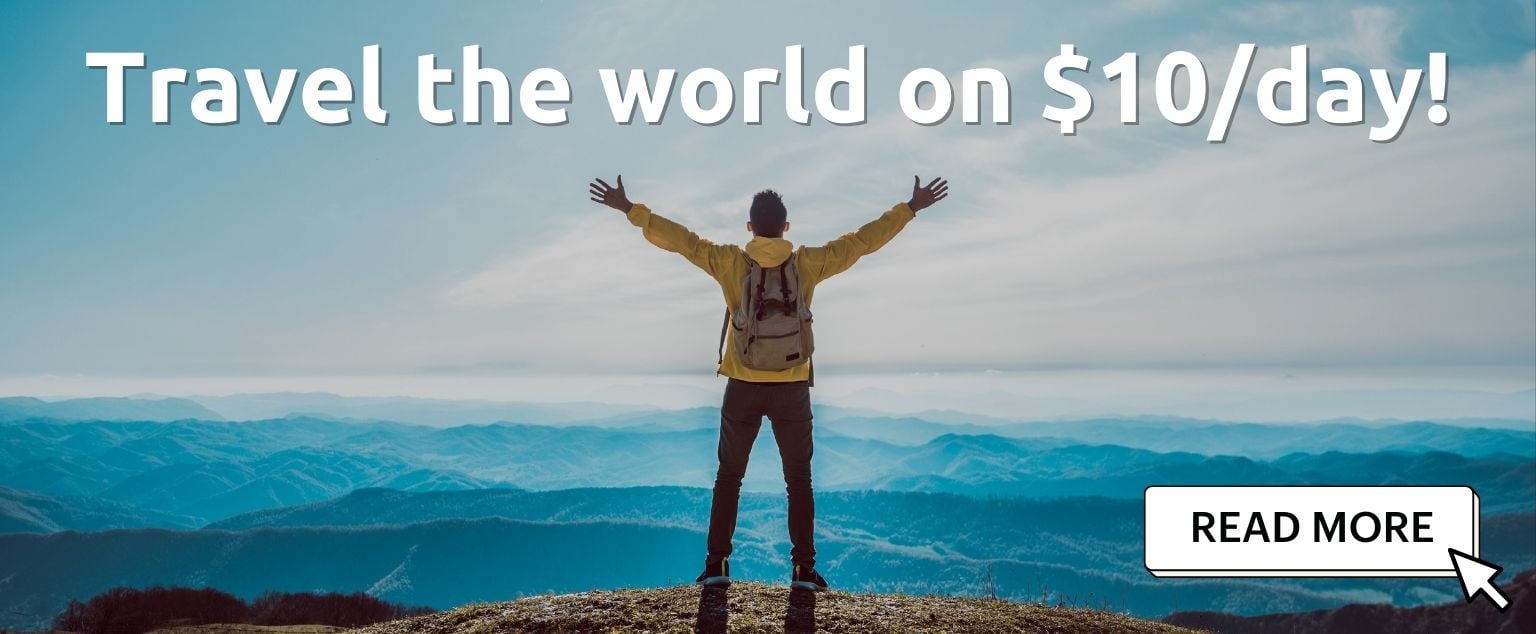 And for transparency's sake, please know that some of the links in our content are affiliate links. That means that if you book your accommodation, buy your gear, or sort your insurance through our link, we earn a small commission (at no extra cost to you). That said, we only link to the gear we trust and never recommend services we don't believe are up to scratch. Again, thank you!