A weekend in Brussels is the perfect amount of time to experience the beauty and rich culture of this city. With just 36 hours in Brussels, you can easily see all of the major sights, as well as find enough time to eat plenty of Belgian waffles and fries!
Brussels is one of the most stunning European cities, with such an interesting history. There is a unique vibe on these streets as well, making Brussels a truly original destination! We are certain that any traveler will instantly fall in love with this picture-perfect capital.
The capital city of Belgium, and Europe for that matter, is loaded with attractions and points of interest. Your Brussels itinerary will be jam-packed with things to do, while still giving you enough time to just slow down and appreciate the splendor of the city. You will be surprised at how many brilliant things Brussels has to offer its visitors, and you will certainly leave the city planning your next visit! Here is our guide on the best things to do in Brussels.

Unlock Our GREATEST Travel Secrets!
Sign up for our newsletter and get the best travel tips delivered right to your inbox.
Insider Tips for an AMAZING Weekend in Brussels
From the food and beer to the architecture, history, art and general buzz on the streets, your Brussels itinerary will be full of fun! Luckily, experiencing Brussels over the course of a weekend is easy to manage, as the city is fairly compact and simple to navigate. Here are our top tips on Brussels travel for the most amazing weekend!
Know Where to Stay in Brussels
Since you will have limited time in this city, it's so important to stay somewhere central. Choosing the best accommodation will allow you to experience more during your weekend in Brussels!
In order to base your visit as conveniently as possible, try to stay around the Grand Place and Gare Centrale. This is where most of the action in the city happens, and from here you'll be able to easily walk between the cities various attractions. This area is also where the main station and transport hub is found, as well as a great deal of the best restaurants in Brussels!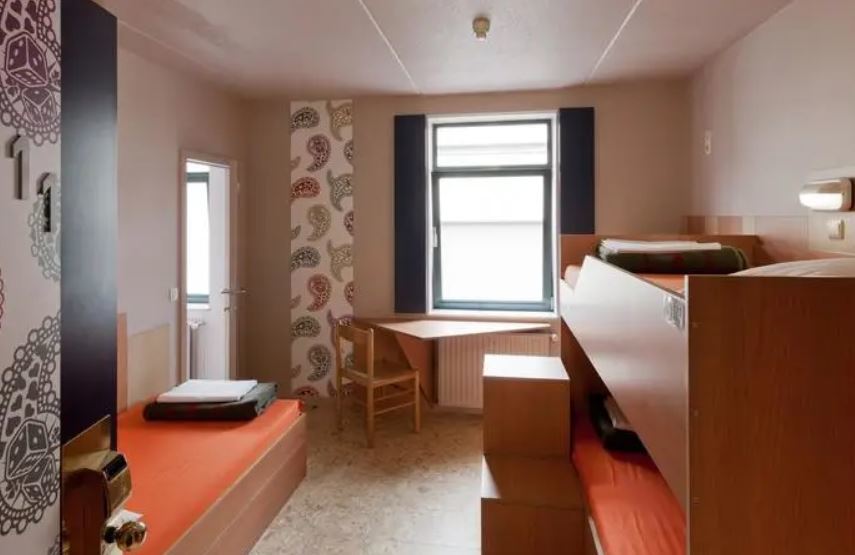 Centrally located and within easy reach of the Grand Place, Central Station, North Station, and many other popular attractions
Includes a complimentary breakfast
Various room options available and plenty of great facilities
This fun hostel is completely kitted out, with a ping pong table, foosball table, board games, free wifi, and many more enjoyable features. The rooms are clean and modern, with private bathrooms. The vibe is fun and the price is great!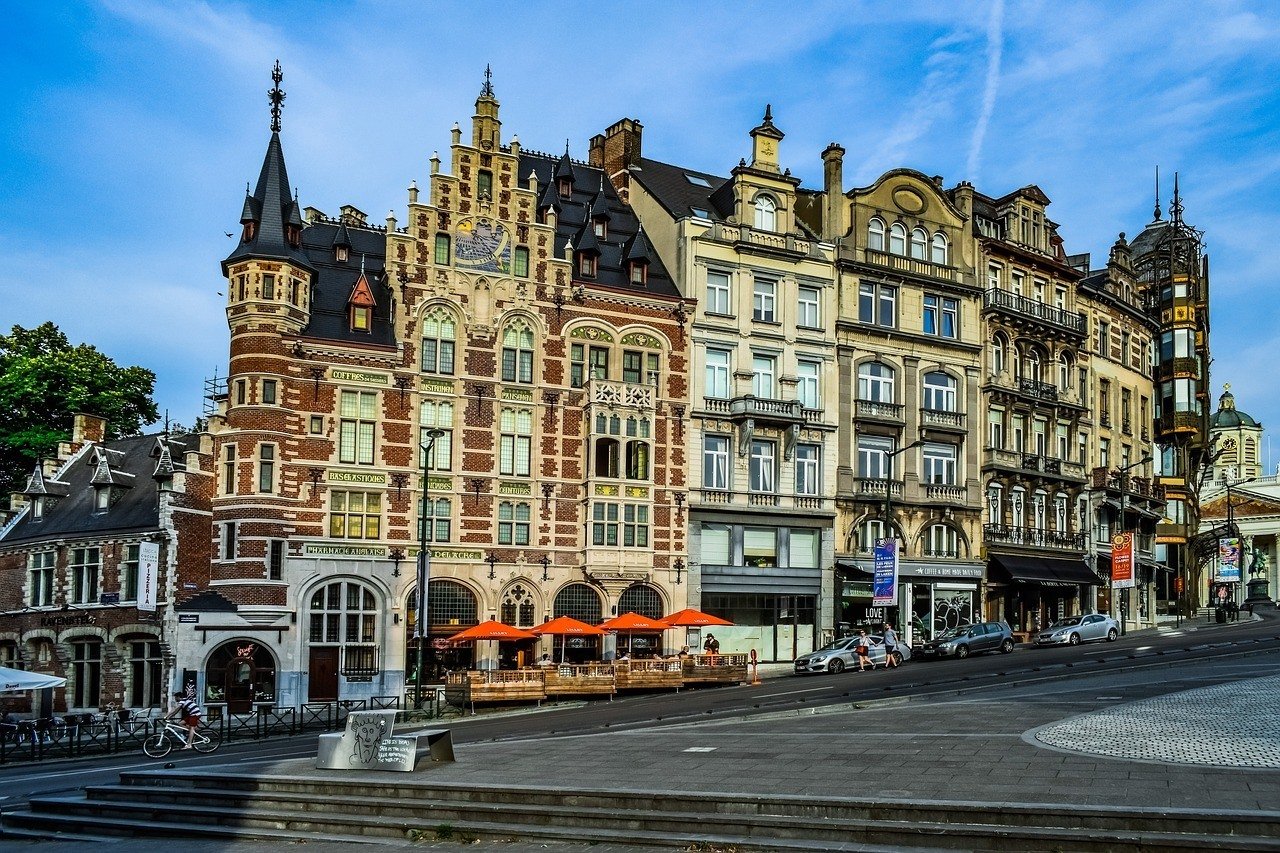 This stylish two-bedroom apartment can sleep up to six guests. Bright and airy, the modern apartment has a well-equipped kitchen and family features, such as a travel crib and a high chair. Washing and drying facilities are available to live that bit more convenient, and the apartment has a TV and free Wi-Fi to enjoy in your downtime.
Brussels has tons of great Airbnb apartments.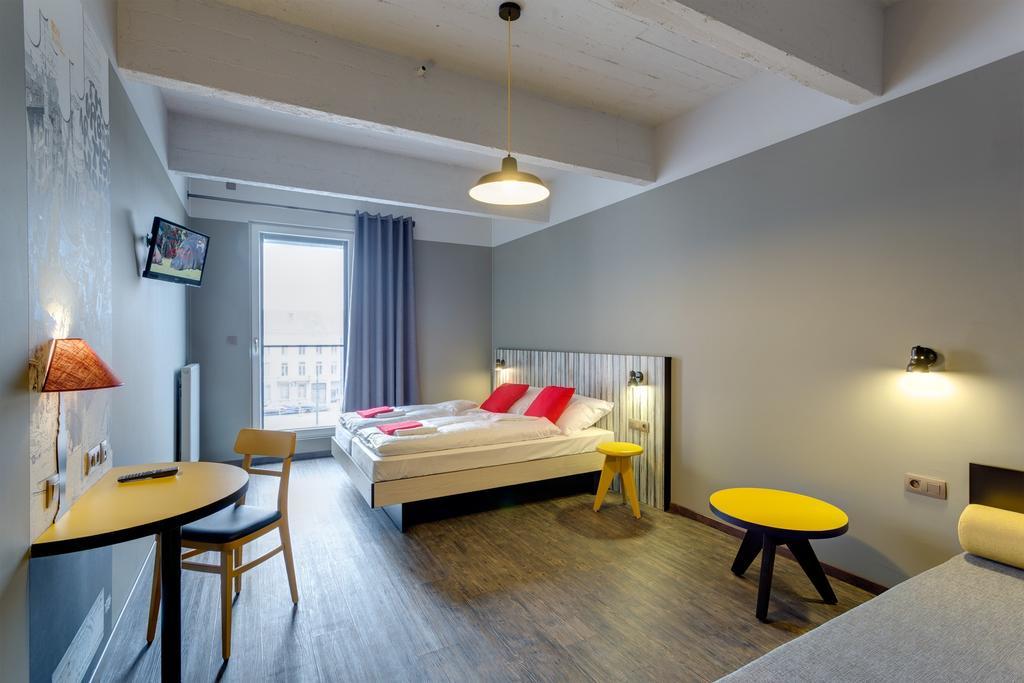 Fantastic private or shared dorm rooms available
The hotel has many luxury facilities and modern touches to make your stay as comfortable as possible
The Meininger Hotel offers really amazing value for what you get
This hotel is excellent value, considering the incredible comforts you get! Flat screen TVs, clean bathrooms, quality wifi, a fully equipped kitchen area, comfortable lounge area, laundry, bicycle rental and more. The bar here is fun and trendy! This is the perfect base for your weekend in Brussels.
A luxury hotel with many amazing amenities
Set in the heart of Brussels – a convenient base to walk everywhere from
The hotel is set in a beautiful old building with some of the best rooms in the city
Your weekend in Brussels could not be more stylish than with a stay at the city's Marriot Hotel! This hotel is based in the real heart of Brussels, only a short stroll away from the Grand Place and Central Station. The hotel offers superb facilities, such as a fitness center and a brilliant bar. The rooms are fully kitted out with all of the comforts that one would wish for from such a hotel.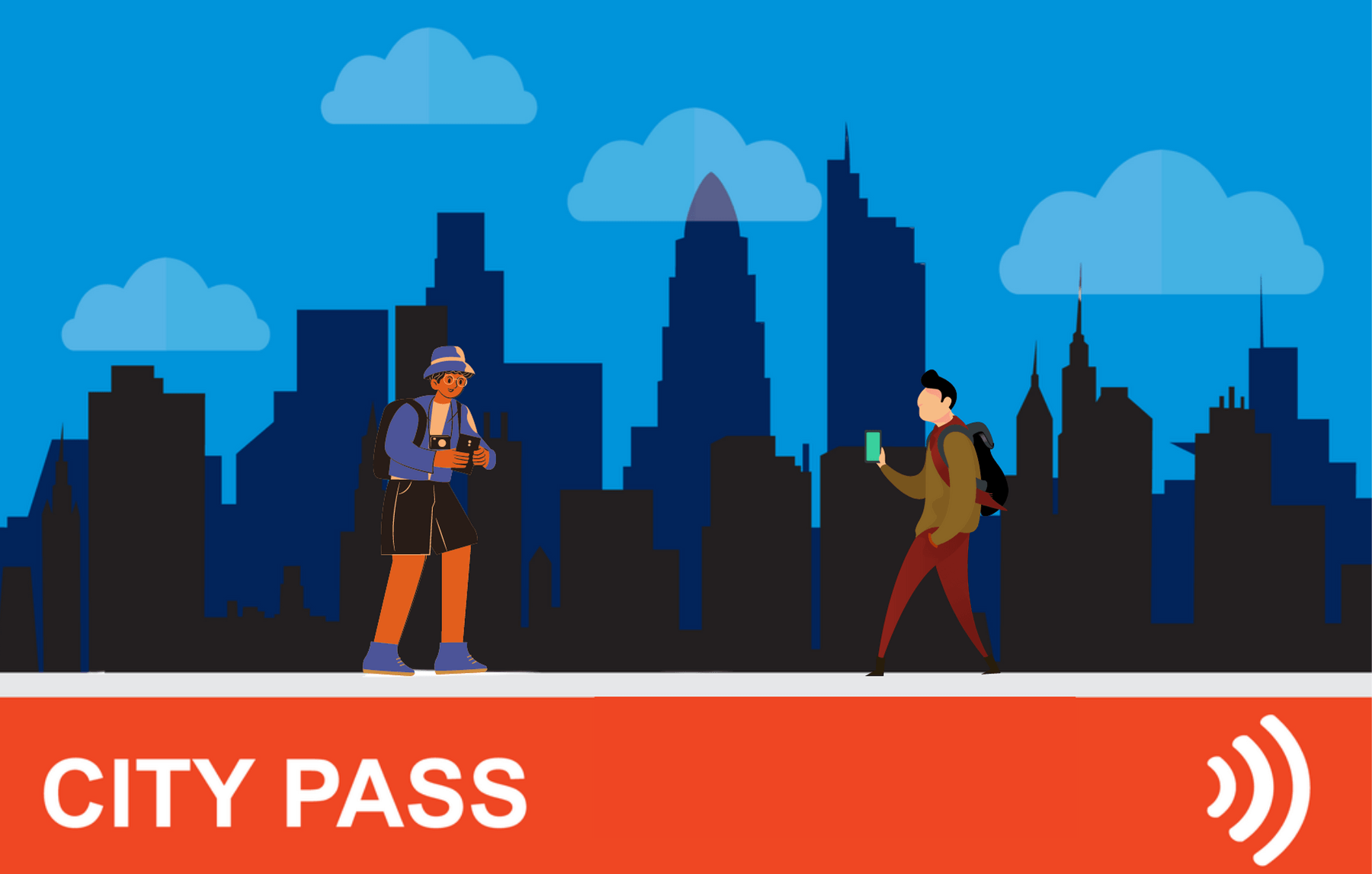 Travelling to Brussels? Then plan yo' trip the smart way!
With a Brussels City Pass, you can experience the best of Brussels at the CHEAPEST prices. Discounts, attractions, tickets, and even public transport are all standards in any good city pass – be sure invest now and save them $$$ when you arrive!
Buy Your Pass NOW!
Know How to Get Around in Brussels
Brussels is a modern and efficient city. This means that the city's transport systems are of the best quality, so getting around is a breeze!
Probably the easiest form of transport is the metro. The city has a pretty extensive underground system, that will get you pretty much anywhere you need to be! The trains run perfectly on time, and trips are fairly affordable. You can buy a 10 journey ticket for $16, a five journey ticket for $9, a return ticket for $5, or a one way for $2.
Brussels also has an excellent bus system, which is slightly cheaper than the metro, as well as a reliable train network and all easy enough to use. The Central Station is where you can find the transport hub of Brussels, and if you need to get to the airport, or anywhere for that matter, this is definitely your best place to go.
Taxis can also be found all over Brussels. These are very convenient, although they will end up being more pricey than using public transport systems.
Although the public transport here is great, Brussels is a brilliant walking city! Once you're centrally located, you shouldn't need much more than your own two feet to get around. Walking in Brussels is also the best way to truly appreciate the special little nuances of the place!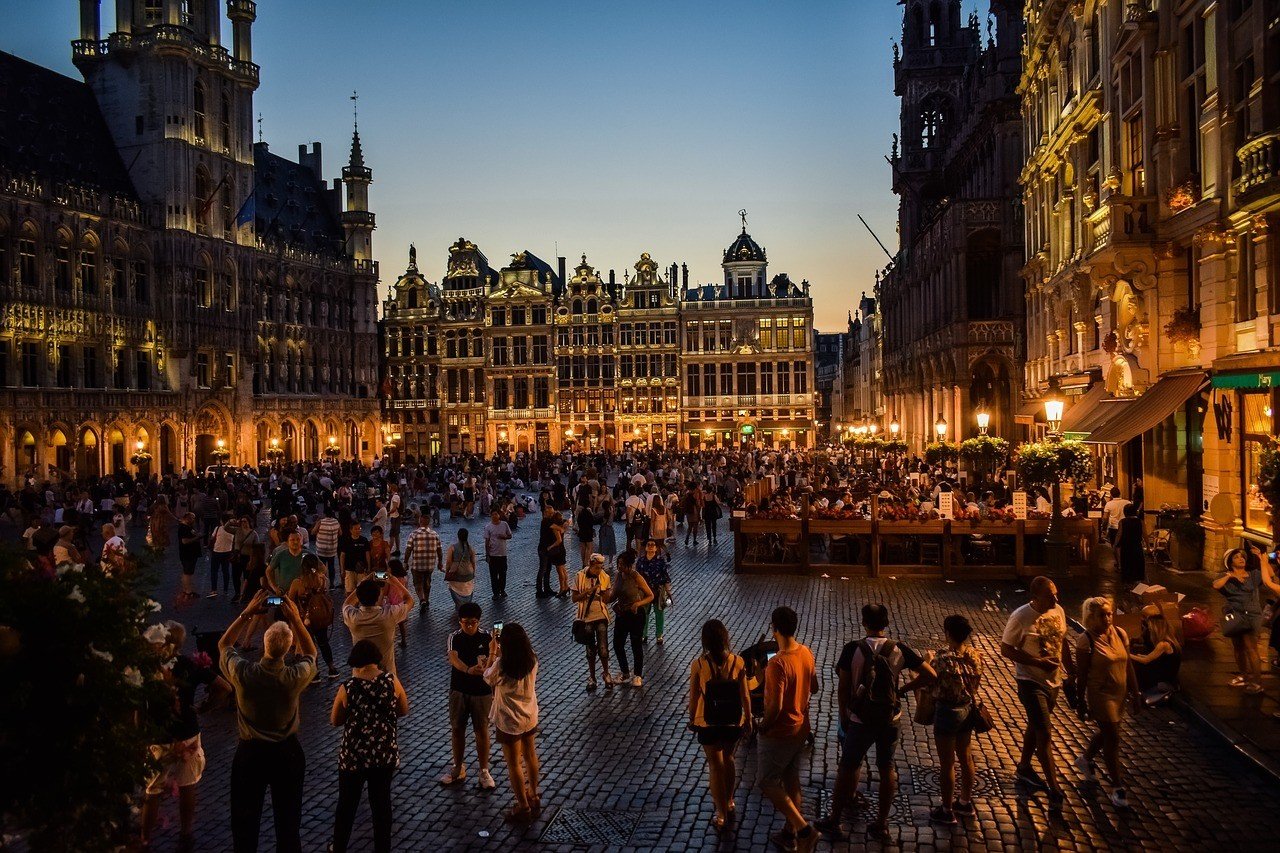 Brussels is not a huge city, and so the nightlife offering may not be as widespread as other European capitals. However, this city has a serious pulse when the sun goes down, and the quality of clubs and bars on offer definitely make up for the city's size!
With so many visitors to the city, Brussels knows exactly how to cater to those looking for a wild night out! Here are some of the best areas and destinations for an unforgettable nightlife experience to add to your Brussels itinerary.
The Grand Place
The central hub of the city
Packed with loads of bars and fun hangouts
A great place to meet new people and different tourists
There are mostly a variety of bars around here, from small estaminets and Belgian beer joints to loud party places. A La Morte Subit is a traditional old Belgian bar that offers a truly local experience, while Moeder Lambic Fontainas is a beer lovers paradise with one of the best selections of taps in the city!
Rue du Marche au Charbon
Home to some of the hottest and most famous clubs and bars in the country
This area has a vibrant gay clubbing scene
One of the most fun and trendy areas to party in Brussels
If you're looking for a slightly wilder party experience, then be sure to head to the Rue du Marche au Charbon for some serious fun! Here you'll find some of the best night clubs and bars in the city.
For those wanting to dance the night away, head to Zodiak, a top disco club in Brussels! For a more laid-back experience, head to Celtica – a popular Irish pub.
Place St Gery
A vibrant nightlife area full of late night bars and mainstream clubs
Full of students and young people
More affordable than other areas in the city
This is a brilliant area to have some late night fun. Full of bars and clubs, this part of the city is a great general nightlife destination to suit everyone. It's full of young people, and is a great place to socialize and meet new friends!
Zebra is an awesome bar for live music, cocktails, and a busy atmosphere. There are outdoor seating options and loads of fun to be had here. If you're looking for something different, consider the steampunk-themed bar La Machine for excellent beers, tapas, and live music!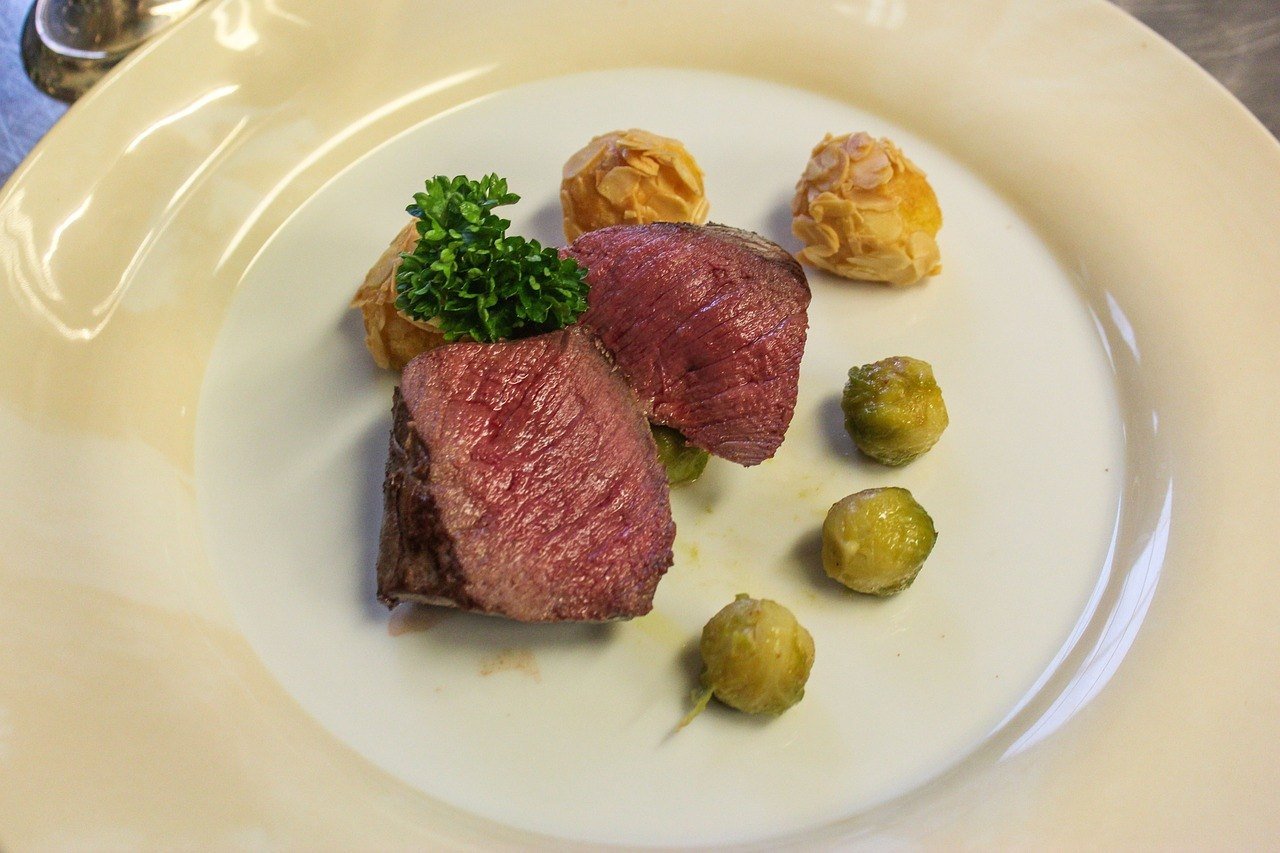 Many visitors to the city don't initially realize just how incredible the food scene is here! Whether it's waffles, french fries, Belgian chocolates or beer, Brussels has a lot to offer! If you're looking for things to do in Brussels in a day, eating is often at the top of most peoples list! Here is our Brussels guide to the city's best food.
Place Sainte-Catherine Market
A lively food market that is open every Thursday to Saturday
Every Wednesday there is an all organic food market here
A fantastic place to sample local produce and specialties
Street food is huge in Brussels, and there's no better way of experiencing this than at an outdoor market! Sainte-Catherine Market offers delicious, quality food from 8 am to 8 pm.
If you're lucky enough to catch it, there's a Christmas market held here every winter. Enjoy some of the finest foods and organic produce when you pay a visit to this market during your 2 days in Brussels itinerary!
Maison Dandoy
An artisan Belgian waffle shop
This place offers a wide variety of toppings and flavors to add to your traditional waffle
Uses only 100% all natural ingredients
When visiting Brussels, it's essential to feast on waffles! The locals take their waffles very seriously, and Maison Dandoy is one of the best places to enjoy these glorious creations.
Get to taste the true Liege style waffle here, and top it with a wide range of delicious treats! This place should be added to any Brussels itinerary to satisfy your sweet tooth!
Au Stekerlapatte
An old-school traditional Belgian brasserie with an interesting twist
One of the best restaurants to experience truly local food in Brussels
There is a brilliant beer list here too
When in Brussels one has to sample the delicious local cuisine! From pomme frites to moules mariniere, Belgium makes some incredible food. Au Stekerlapatte has got to be one of our favorite traditional brasseries in the city.
You'll love having an unforgettable lunch or dinner here. The beer menu to accompany your meal is also fantastic, as is the charming setting!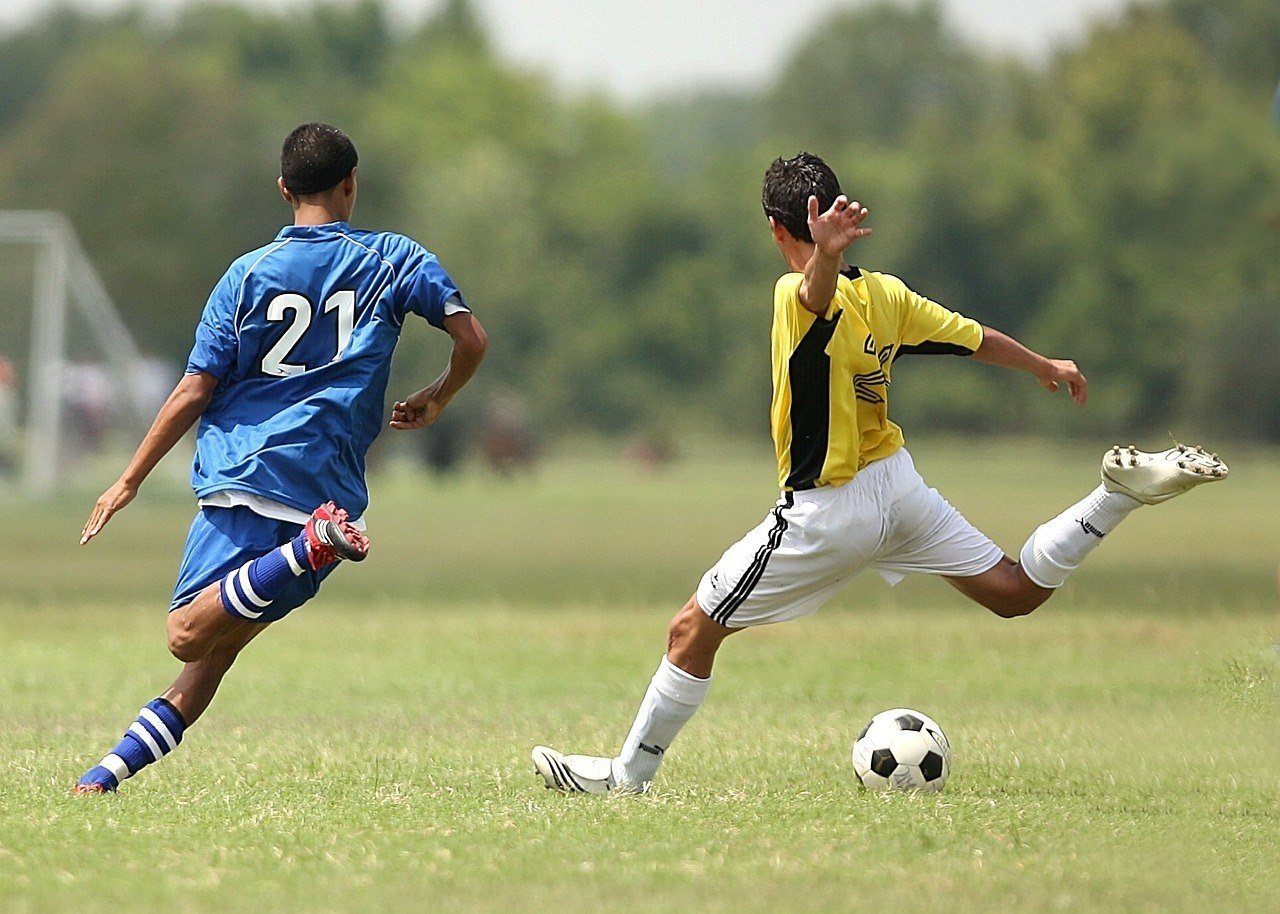 Brussels has loads going on, including plenty of activities for sports fans! For the active people out there wondering what is there to do in Brussels, here are some top activities and places to visit for sports lovers.
Exercise in the Park Georges Henri
A public park that's fully kitted out for all kinds of workouts and exercise programs
Easy to reach by the metro from Central Station
A fantastic way to fit a free workout in with the locals while in Brussels
The Georges Henri Park in Brussels is a brilliant place to enjoy an outdoor workout with sporty Brussels locals. This park is fully equipped with a set of high bars of different heights and space for a variety of exercises.
Locals love this park for doing public fitness sports such as freeletics, parkour, and boot camp workouts.
Urban Axe Throwing
Experience something truly unique at the Woodcutter urban axe throwing studio in the heart of Brussels
This is a fun way to try out a different kind of activity
Axe throwing offers a real adrenaline rush as well as some solid strength training
Take your weekend in Brussels to a completely unique level through an urban axe throwing experience! Visit Woodcutter in the heart of the city to experience a unique sport in Brussels.
Learn how to throw an axe, and practice your new skill on targets. Axe throwing is fun and exciting, with an added twist of danger. This is an enjoyable stop for sports lovers wanting to try something new.
Catch a Game at the King Baudouin Football Stadium
Belgians love football, and this stadium is possibly the best place around the city to watch a game
Experience the excitement and energy of the crowd at a football match here
Many important football matches have taken place here
Located in north-west Brussels, the King Baudouin Stadium is a major sporting arena in Belgium. This stadium is mostly used for football, where many exciting games are played.
If you plan your trip to Brussels at the right time, you could catch a game of football here! These matches always promise to be one of the best things to do in Brussels!
Small Pack Problems? 😉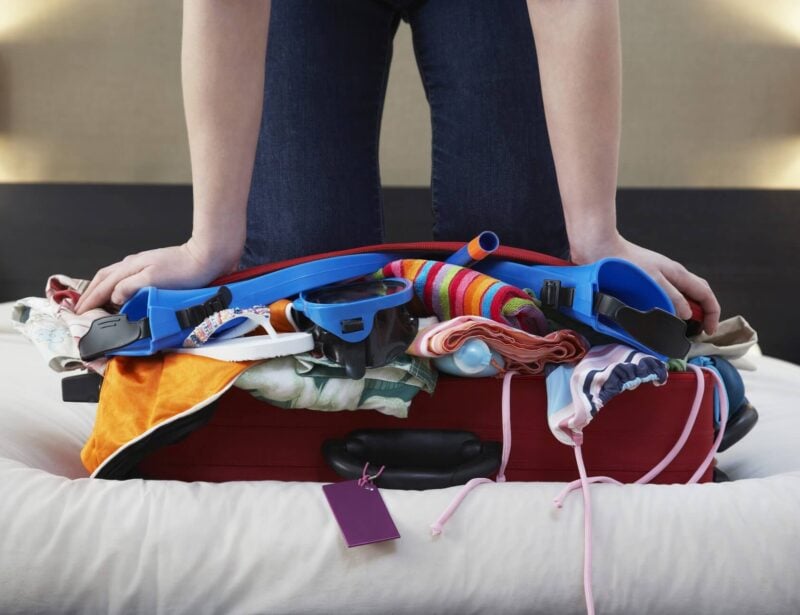 My missus travels with all her clothes in ziplock bags: don't be like my missus. UP YOUR PACKING GAME!
Packing cubes for the globetrotters and compression sacks for the real adventurers – these babies are a traveller's best kept secret. They organise yo' packing and minimise its volume too so you can pack MORE.
Or, y'know… you can stick to ziplock bags.
View Our Fave Cubes
Or Check Out the Sacks!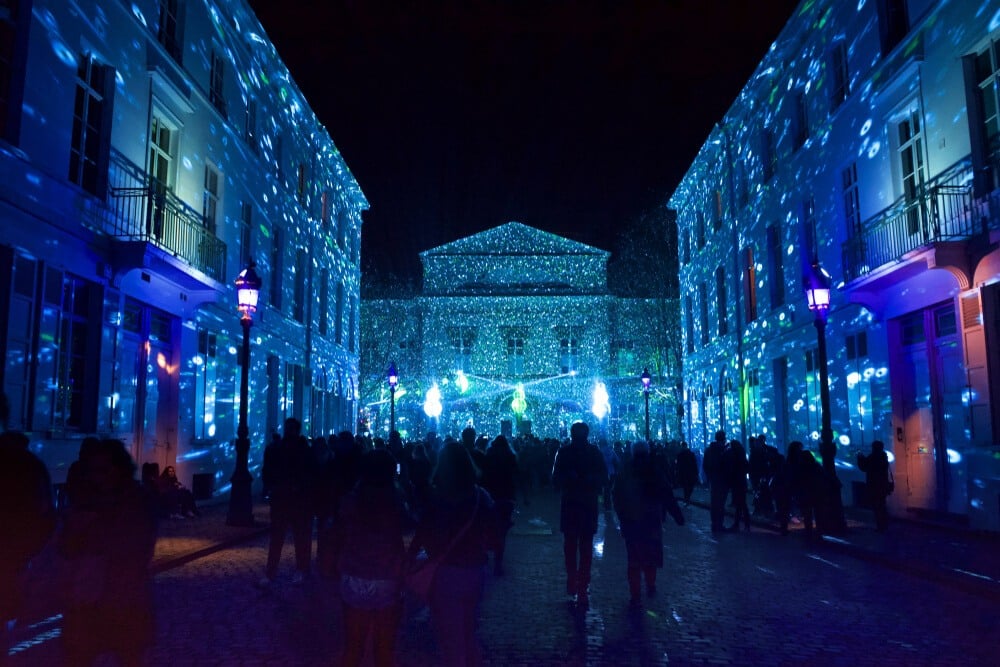 As the capital of Europe, Brussels is a cultural hub! If you're worried about what to do in Brussels, you can always be sure of catching some kind of artistic performance in the city. Here are some top music and theatre attractions in Brussels.
Theatre Royal du Parc
A stunning theatre that is over 200 years old!
Hosts a number of respected theatre performances
A truly magnificent setting to watch a show
The Theatre Royal du Parc is located on the edge of the Royal Park in a neoclassical building. This age-old theatre is the ultimate setting to soak up the arts in Brussels! You'll feel like royalty in this exquisite setting. There are all kinds of plays and theatre performances that take place here, so check out what is happening when planning your Brussels itinerary.
Le Botanique
Originally built as a botanical garden, this is now one of the best live music venues in the city
A truly unique setting to watch musical performances
Le Botanique offers three music halls, each with different capacities
For an interesting musical experience, head to La Botanique. Set in the beautiful botanical gardens, this venue is also home to three different live music halls. The different settings cater to a variety of crowd sizes and musical tastes. Performances here can be unforgettable, in a truly unique setting!
Bozar
An exciting venue offering ever-changing performances
The hall here seats up to 2200 people
From film screenings, to live music and an electronic arts festival, this venue does it all
Bozar is a cultural venue like no other in Brussels. This place offers visitors the chance to witness all kinds of wonderful performances from a world-class stage. Whether it is live music, a film, a festival or more, Bozar will host it! A fantastic place for any arts and culture lover to add to their Brussels trip.
Travel with peace of mind. Travel WITH a security belt.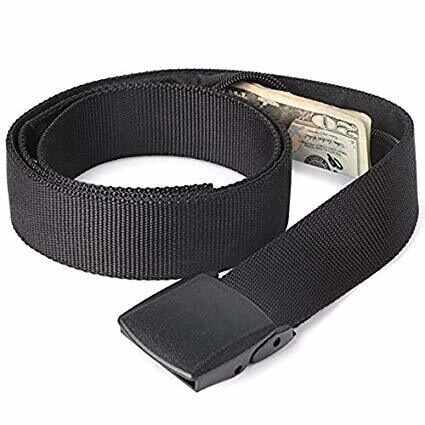 Get your cash stashed with this awesome Pacsafe money belt. It will keep your valuables safe no matter where you go.
It looks exactly like a normal belt except for a SECRET interior pocket perfectly designed to hide a wad of cash or a passport copy. Never get caught with your pants down again! (Unless you want to.)
Hide Yo' Money!
10 Other Awesome Things to do in Brussels This Weekend
Brussels is a city that really has so much to give its visitors. From centuries-old landmarks to fun tours and fascinating museums, there is something in this city to suit every traveler. Here are some of our favorite Brussels things to do.
#1 – Visit the Mannekin Pis
This small bronze statue has become one of the city's most famous landmarks! Depicting a young boy urinating into a basin, crowds gather to take a picture at this well-loved statue.
The statue was designed sometime around the year 1618, making it one of the older attractions in the city. Walking through the old city to reach this statue is a great experience, as is witnessing the boy do his thing in person!
#2 – Marvel at the Atomium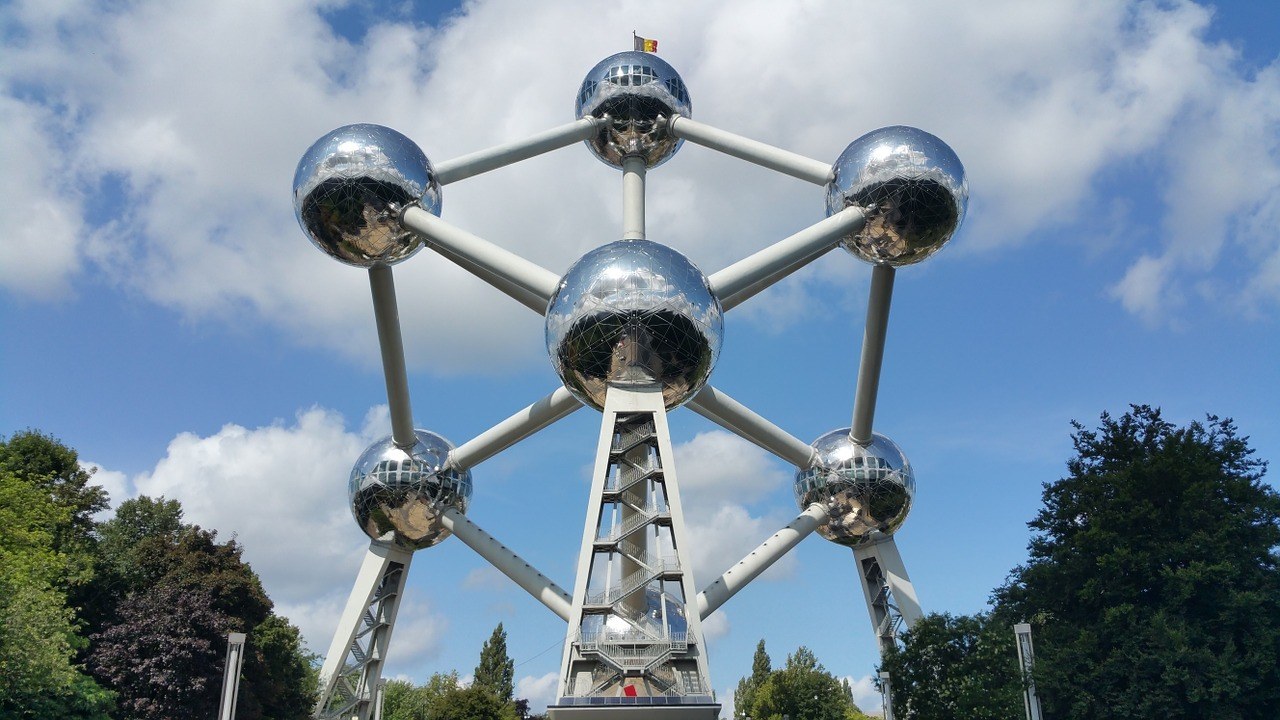 This standout building was built in 1958 for the Brussels World's Fair Expo. This incredible silver structure will catch anyone's eye, as it stands tall above its surroundings.
The Atomium is now a museum. Visit this city landmark to witness a truly spectacular example of modern architecture. This is a structure that's easily recognizable across the globe, and seeing it in person is a special experience.
#3 – Go On a Beer Tasting Tour
Belgium has many things to be proud of, and beer is one of them! The country produces world-famous brews that are completely unique. If you are looking for something fun to add to your Brussels itinerary, consider doing a beer tasting tour.
Many different tours are available throughout Brussels, all with a knowledgeable and helpful guide. You will learn all about the country's famed beer, how it's made and what to taste in the different styles.
#4 – Experience the Grand Place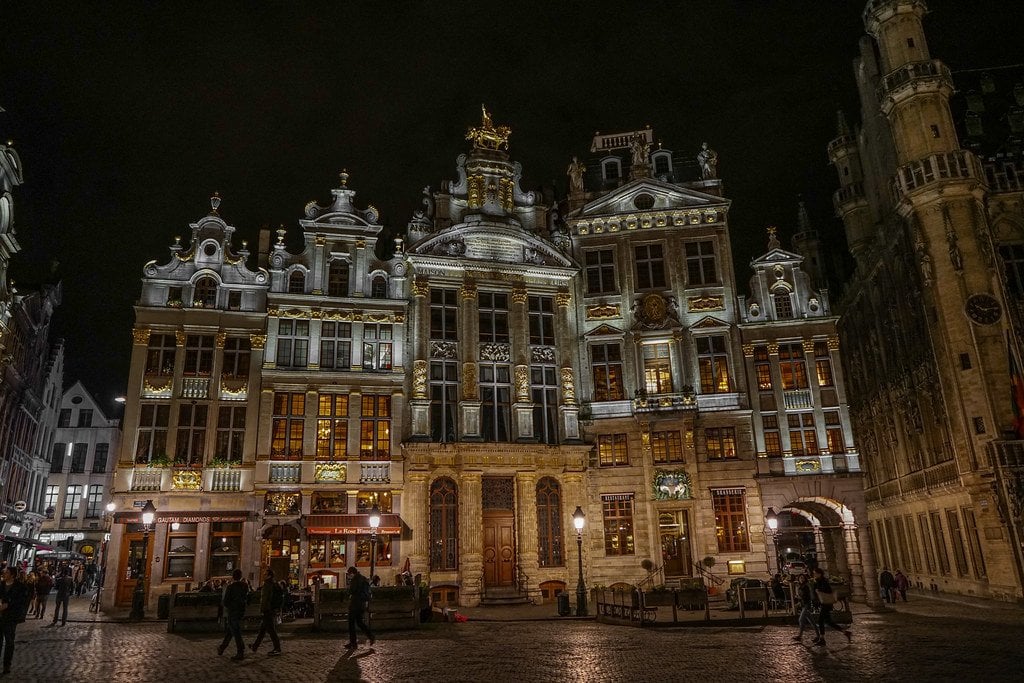 The Grand Place is the central hub of the city and is the city's main plaza. This square is one of the best-preserved examples in Europe, and it shows visitors just how grand and well looked after Brussels really is.
Beyond the amazing architecture and buildings decorated in gold, the square is loaded with an important history. Many of the buildings date back to around 1696, with some being even older. Between all of this fascinating history are plenty of shops, cafes, and bars.
IN A RUSH? THIS IS OUR FAVORITE HOSTEL IN BRUSSELS!
#5 – Have Some Fun at Mini Europe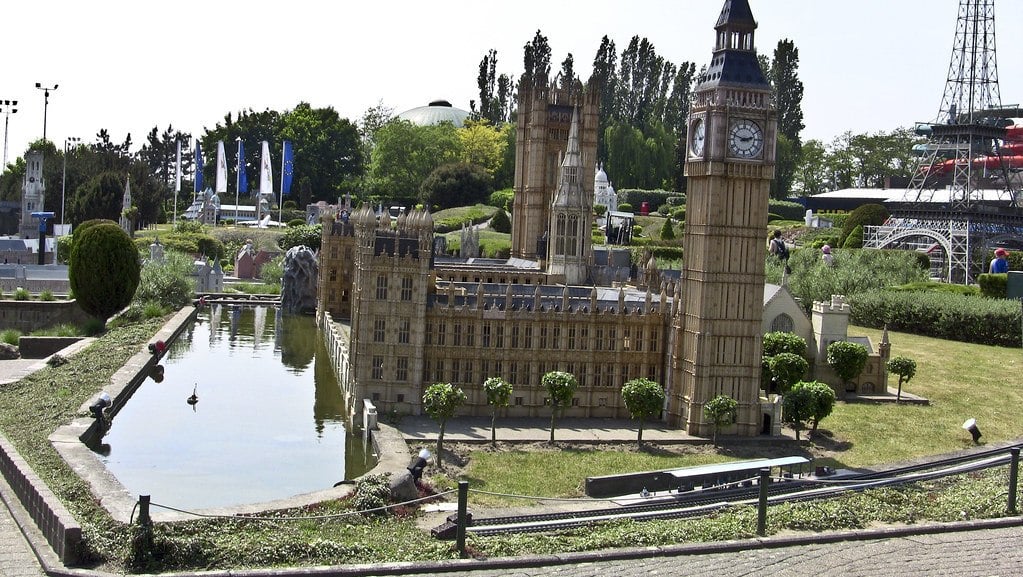 Located at the foot of the Atomium, this fun park is exactly what the name suggests! Mini Europe is a collection of some of the most famous monuments that are found across the – in a miniature form!
You can walk around here passing the Eiffel Tower, Westminster Abbey, the Colosseum and many more! An afternoon of wandering around Mini Europe can be such fun, and it offers plenty of great photo opportunities! This is one of the most brilliant Brussels attractions.
#6 – Visit the Belgian Comic Strip Center
Belgium is famous for many things, and comics are one of them! If you would like to learn all about Belgian and French original comic strip drawings, then head down to the Belgian Comic Strip Center.
This fun attraction is housed in a beautiful 1906 dated building, with a constantly rotating exhibition. If you have ever loved Tintin, then a visit here will be well worth it!
#7 – Admire the Belgian Royal Museum of Fine Arts
This has got to be one of the most impressive art galleries anyone could visit. From its enormous collection to the gorgeous setting, any art lover will be in heaven here. There is a museum for ancient art, and a museum for modern art – all under this gallery.
#8 – Visit the Saint-Michel Cathedral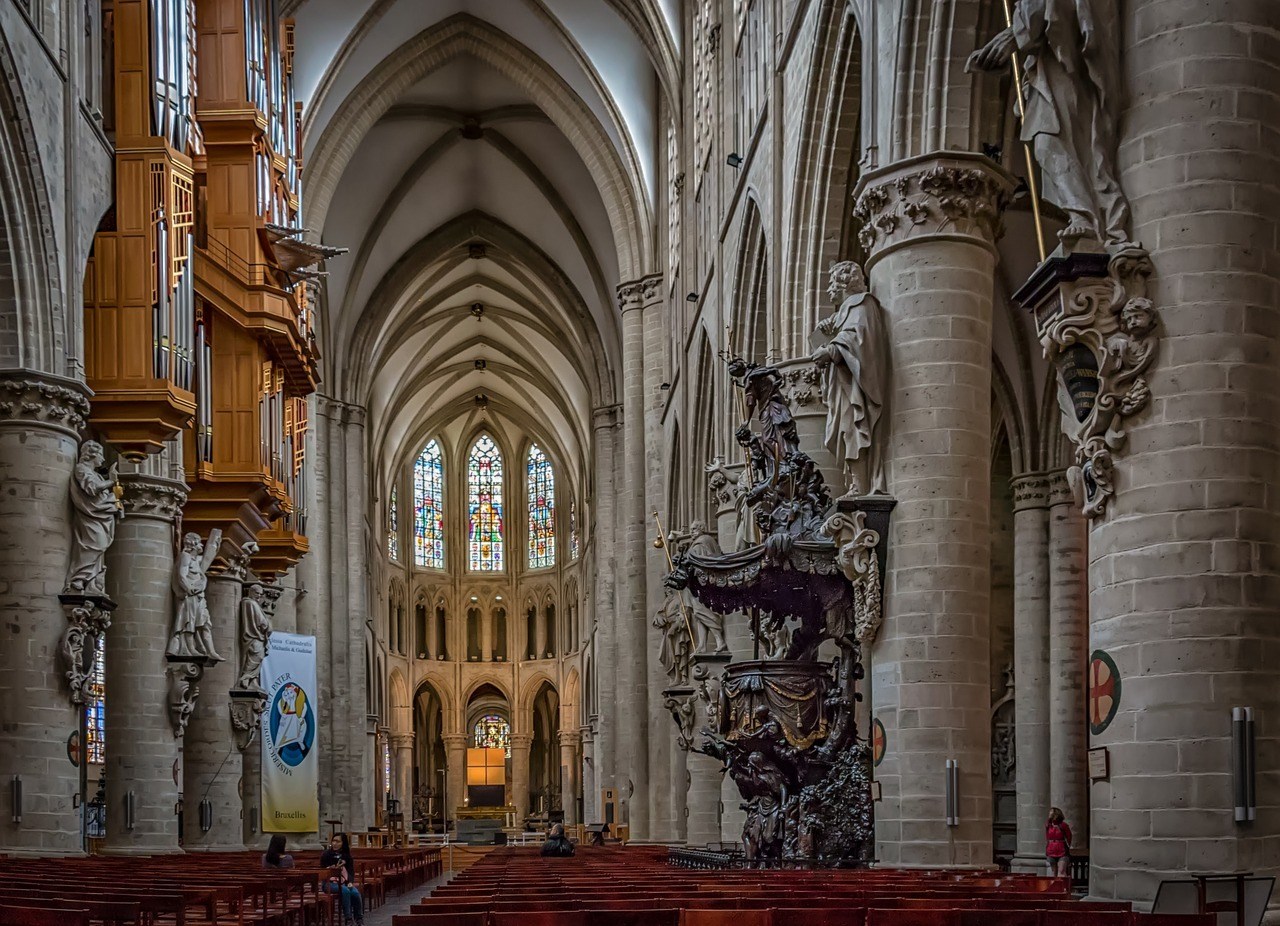 This gothic church, built in the 15th century, is one of the most impressive buildings in Brussels. With its religious and historical significance to the city, it is an interesting place to learn more about the city and its story. As an architectural work, you will be blown away when laying eyes on the cathedral! The Saint-Michel Cathedral is a landmark building in Brussels and is one of the top things to see in Brussels. The central location also makes it an easy stop to add to any itinerary!
#9 – The Palais Royal
Take a trip to the Place Royal (Koningsplein) to witness the Royal Palace in all of its glory! This is the official residence of the Belgian royal family, and the grounds and palace are a lovely sight to behold. Witnessing the Royal Palace up close is a must do in Brussels! Try to arrive at 2:30 pm to catch the changing of the guard ceremony! There are also many important cultural buildings surrounding this area.
#10 – Parc du Cinquantenaire
A visit to this magnificent park is an important part of any Brussels itinerary! The Parc du Cinquantenaire was established in 1880 in celebration of the country's 50th birthday. The Palais du Cinquantenaire is the arched monument that acts as the focal point to the park.
The Cinquantenaire is a great place to stop and relax, but also to learn and experience more of the best of Brussels. Between the museums, gardens, statues and general beauty here, it is a necessary stop during your weekend in Brussels!
Is This the Best Daypack EVER???
Now that you know about the exciting things to do in Brussels, you just need to make sure you are fully prepared for what's to come. Here are some often asked questions to consider before you travel to Brussels.
Don't Forget Your Brussels Travel Insurance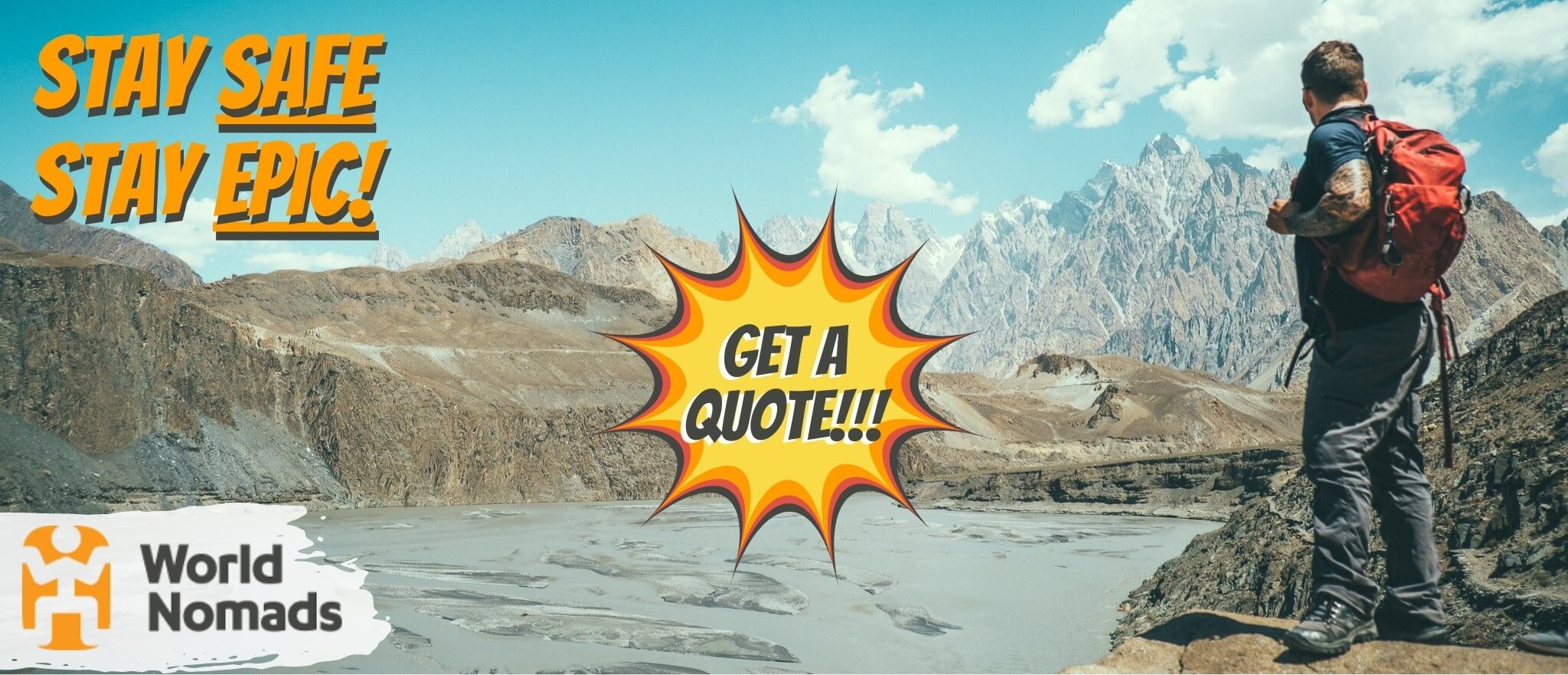 World Nomads' mission is to support and encourage travellers to explore their boundaries. They offer simple & flexible travel insurance, and safety advice to help you travel confidently.
They've been doing it since 2002 – protecting, connecting, and inspiring independent travellers just like you.
Get a quote below or read our in-depth review!
World Nomads provides travel insurance for travelers in over 100 countries. As an affiliate, we receive a fee when you get a quote from World Nomads using this link. We do not represent World Nomads. This is information only and not a recommendation to buy travel insurance.
Final Thoughts on a Great Weekend in Brussels
Brussels really is the ideal destination. This city is so rich in beauty and culture, and everywhere you look seems like a scene out of a movie! Between its art, parks, buildings, history, royal gardens, activities, food and so much more, this is a city with a lot to offer!
If you base yourself centrally and know what to look out for, you can fit a great deal of sightseeing and experiences into two days in Brussels. Even without a well-planned itinerary, the absolute charm of Brussels will have you hooked!
Visiting Europe's capital is a truly special experience, and we hope that this Brussels city guide will help you to make the most out of your trip.
---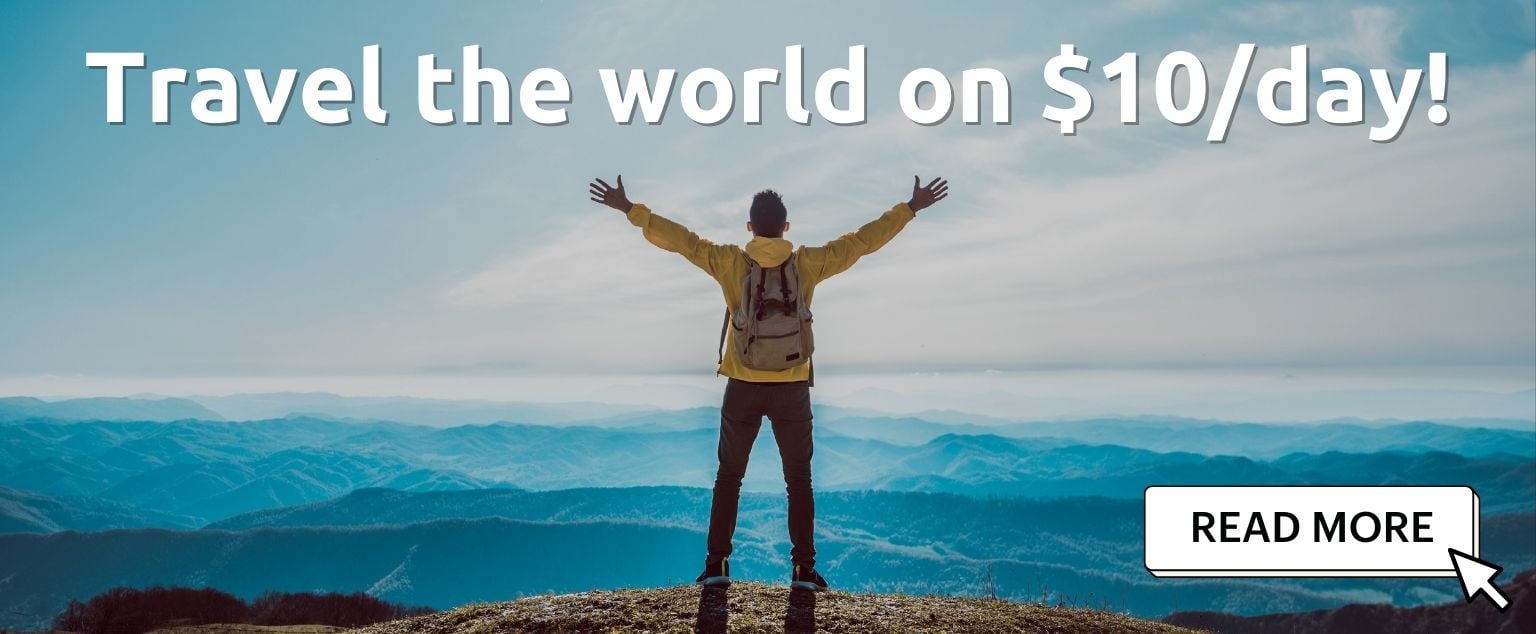 And for transparency's sake, please know that some of the links in our content are affiliate links. That means that if you book your accommodation, buy your gear, or sort your insurance through our link, we earn a small commission (at no extra cost to you). That said, we only link to the gear we trust and never recommend services we don't believe are up to scratch. Again, thank you!