The best thing about travelling is the memories you create along the way! Your travel camera captures these precious moments, sealing memories that will last a lifetime. If you are like me, you may have a terrible memory. Taking plenty of photos on the road helps me ensure that I won't forget a moment of my adventures, that the incredible highs and lows will be available to me at all times – simply by flicking through my photo albums.
Most backpackers these days hit the road with some kind of travel friendly camera, even if it's just a phone camera, and there is a lot of information out there on how to choose the best travel camera. Never fear amigos – I'm here to help. We've rounded up the ultimate list of the best cameras for traveling, equip yourself on any budget.
The best camera for travel is versatile, lightweight and takes incredible photos… That's what we are looking for when choosing a camera for backpacking. There's a vast range of travel cameras on the market to suit every level of photography, from beginner to advanced and everything in between.
Quick Answer: The Best Travel Cameras
Thankfully in this day and age, the best travel cameras don't necessarily come with a massive price tag and travel photography is becoming more and more accessible. Point and shoot travel cameras are compact and are typically inexpensive, however, you won't get the same kind of quality as you will with a DSLR.
A DSLR travel camera captures quality photos and offers a wide selection of lens options, however, they tend to be quite bulky and heavy. Mirrorless travel cameras have interchangeable lenses and are built specifically for taking digital photographs. A mirrorless camera is probably one of the best cameras to take backpacking, as it's lightweight and snaps wicked high quality photos.
Many backpackers opt for using their smartphone as their travel camera and it makes sense – smartphone cameras are getting better all the time. An action travel camera is great not only for adventure but also for water activities as most include protective housing and they are tough as nails. Vlogging has become increasingly popular amongst the backpacker trail. If you're into aerial photography, drones can take some insane footage which, when edited, can produce truly gorgeous videos.
You get it – there are dozens of different TYPES of photographers out there; some of us are super casual and just use our phone, others want high quality action shots as we raft down rapids and for some, the sky ain't no limit and we want to capture gorgeous panoramas using a shiny new aerial drone.
When choosing what is the best travel camera for you consider the type, size, portability, versatility, durability, resolution, zoom and price range. Ok, Ok, I get it – that's a lot of factors to think about. Never fear, I've spent the last hundred hours of my life comparing the best travel cameras out there, chatting to a couple of friends who are professional photographers and drawing on my experience… Read on amigos, and discover the best travel camera for your adventure.
Travel Cameras Comparison Table

Camera Model
Camera Type
Price
Resolution
Zoom
Video
Weather resistant
Panasonic ZS70
Point & Shoot

Find out more
$$
20.3 MP
30x
4k
No
Panasonic LX10
Point & Shoot

Find out more
$$
20.2 MP
3.6x
HD
No
Nikon L340
Bridge Compact

Find out more
$
20.2 MP
28x
720 x 1280
No
Olympus TG5
Action/ Point & Shoot
Find out more
$$
12 MP
4x
4k
Yes
Sony a6000
Mirrorless

Find out more
$$
24.3 MP
2x
HD
No
Sony a7R II
Mirrorless

Find out more
$$$$
42.40 MP
1x
4k
No
Sony A5100
Mirrorless/ Vlogging
Find out more
$$
24 MP
3x
HD
No
Nikon D5500
DSLR

Find out more
$$
24.2 MP
3x
HD
No
iPhone 7
Smart Phone

Find out more
$$
12 MP
2x
4k
Yes
Samsung Galaxy S8
Smart Phone

Find out more
$$
12 MP
8x
4k
Yes
GoPro Hero 5
Action

Find out more
$$
12 MP
No
4K
Yes
Samsung 360
360

Find out more
$
15 MP
No
4k
Yes
DJI Mavic Pro
Drone

Find out more
$$$
12.5 MP
No
4k
No
Overall Best Travel Camera for Beginners
Drumroll please! The powerful and compact Panasonic Lumix ZS70/ TZ90 is the best small camera for travel and until I upgraded to my Nikon D5500, I was using Lumix cameras for five years. The Lumix ZS70/ TZ90 captures incredible photos and videos, depicting vivid colours with intricate detail, mirroring the real life image. This point and shoot camera for travel fits in your pocket and takes high quality (20.3-megapixels) photos. Best of all is the 30x optical zoom – which is significantly better than any of the other point and shoot cameras on the market.
You have automatic settings and the ability to manually control the shutter speed, aperture, zoom and focus. This camera is perfect for travel Vloggers as it takes 4K high clarity videos and you can tilt the LCD screen 180 degrees, so you can see yourself in the compact travel camera. I've been using Lumix for years and in my opinion, they do make the best digital cameras for travel – assuming you want something compact and affordable that still takes awesome photos.

The Most Durable Travel Camera
The Olympus TG-5 is definitely one of the most durable and best cameras for travel as I travelled with one for a while and it really is indestructible. This bad boy is built for adventure, it can withstand 15m of water, temperatures of -10 degrees, 99kg of weight and a 2m fall to the ground. It's so durable that even the most accident-prone person will struggle to break it. Not only can it handle the great outdoors, but it can capture photos and videos really nicely too, even in challenging conditions. If you're drunk clumsy like me, it definitely comes in handy having a waterproof, freezeproof and shockproof travel camera.
The 12 megapixel camera snaps high resolution RAW still shots with its bright F2.0 high-speed Lens. It's great for micro and macro photographs of nature, as the magnification can shoot subjects up to 1cm from the lens. If you're into night photography it has a live composite mode and action track sensors for on the go pictures. This is a great durable travel camera that's perfect that's perfect for the slopes, mountains and beach. The only problem… The zoom is pretty terrible so you can't shoot anything that is far away.

The Best Bridge Travel Camera on a Budget
The  Nikon Coolpix L340 is the best budget travel camera and is great value for money. The 20 megapixel photo quality is great, and it's got a decent 28x optical zoom. Although it's not top of the line, it's the best affordable camera for travel and has a really long battery life, which is handy when you're trekking through the jungle and have no access to power. You have manual options available, however, you're limited in regards to macro abilities and HD video filming. The best cheap cameras for travel should cover all the basics, which is why the Nikon Coolpix L340 is my pick for the best budget travel camera.
Best Intro DSLR Travel Camera
The Nikon D5500 is hands down the best choice if you want to start using a DSLR. I should know as I spent months researching before finally buying my own DSLR – A Nikon D5500. Travelling with my new DSLR has completely changed my photo-game and the images I am able to take with my Nikon D5500 are much better than anything I've been able to take before. The D5500 is a small upgrade on the D5300 but is worth it. The image quality and features are almost identical to the earlier travel camera model, however, they've added a new touch LCD screen.
This model has some wicked special effects like night vision and selective colour isolation. I love the fact that you can play around with the manual settings, and it has 3D tracking with the travel cameras scene recognition system. The LCD has a touchscreen interface touchscreen and super versatile, helping you capture the perfect selfie without looking like an idiot with a selfie sick. On high speed performance mode it snaps 4 pictures per second, so I doubt you'll miss that perfect shot with this travel camera. 

Recommended Lenses For Nikon D5500
If you're serious about your photography, you will need a couple of different lenses to go along with your D5500 travel camera – here are a few of the best options.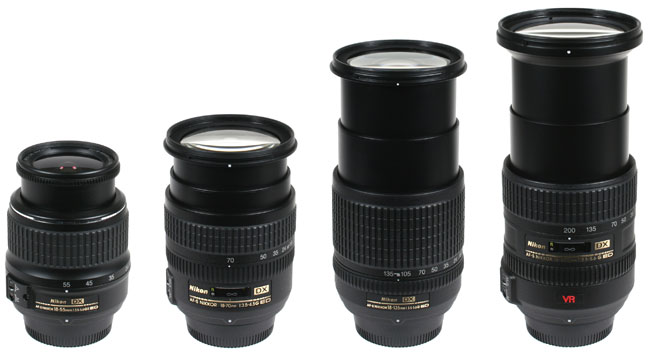 Best wide angle lens for Nikon D5500 – NIKKOR 10-24mm
This 10-24mm lens goes perfectly with the Nikon D5500 travel camera and is one of Nikon's best wide angle lens'. It's sharper and wider than most other equivalent travel camera lenses on the market and is my go-to for most images of temples and landscapes. This is the best Nikon camera lens for architecture and landscape photography. It's got a decent zoom range and uultra-wide focal lengths, it'd be hard to take a bad picture with this particular lens!
Best high quality lens for Nikon D5500 –  Sigma 17-70mm
The Sigma 17-70mm lens is compatible with the Nikon D5500 travel camera and is a great all purpose lens with an awesome focal length and macro abilities. It's less than half the price of some other lenses with similar attributes so it's great value for money. The zoom length is decent, takes awesome low light images and is perfect for street photography.
Best all round lens for Nikon D5500 –  Nikon 18-300mm
If you want an all-in-one camera lens that covers almost the entire spectrum of different focal lengths, then look no further than the Nikon 18-300mm lens. This is the lens which we use most of the time when shooting with our Nikon, it's great for capturing both wide angled and super telephoto zoomed pictures. It's actually lighter than its little sister lens and is also cheaper, which is why it's the best all round travel camera lens.
Best Point & Shoot Travel Camera
The Panasonic Lumix LX10/ LX15 is a highly compelling premium compact camera for travel, especially if you're on a budget. The camera features a number of unique differences which stand out from the crowd: a 24-72mm f1.4-2.8 lens that's brighter and focuses closer than most when zoomed-wide, generous 15 minute 4K movie clips, and Panasonic's wealth of clever 4K Photo modes which now let you refocus and adjust the depth-of-field after the event. You're also getting a touchscreen that tilts up (albeit not down), 1080 video at 120p for slow motion, decent Wifi features and USB charging. There no built-in viewfinder, nor ND filter, but for the price, this won't bother most buyers. You can even flip the LCD screen around to see what you're filming.

Best Smartphone Camera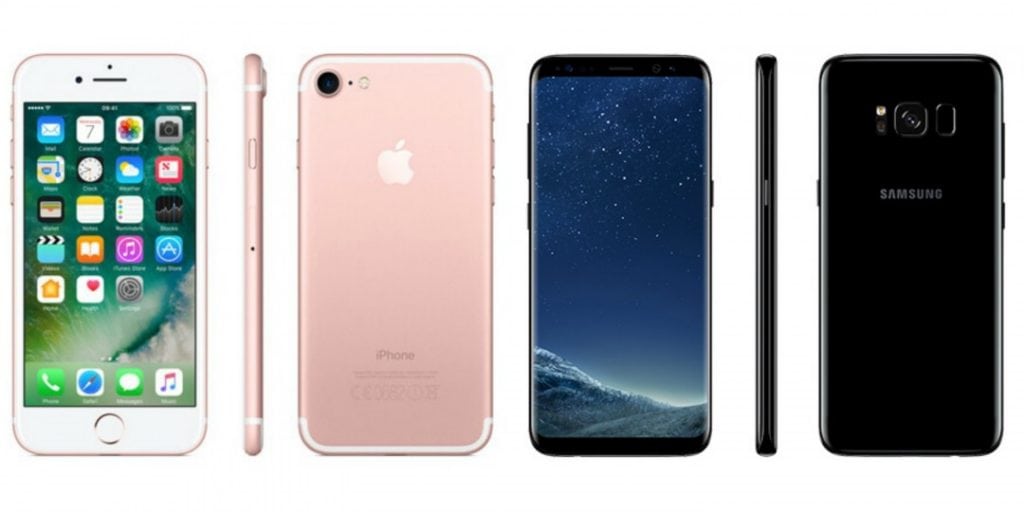 Almost all backpackers these days carry a phone when they hit the road and I get it – a phone is an all in one solution for your technological needs while gallivanting around the globe. The Apple iPhone 7 is your best bet if you plan on using your phone as your camera. Smartphones have come a long way in recent years; they're a phone, camera, music device, dating hub and everything else you may need on the road, which is why they're becoming the best cameras for travelling and probably one day,smartphones will have cameras that are better than anything else on the market. Apples new iPhone 7 plus model captures stunning pictures with its dual camera system and shoots mesmerising video footage in 4k.
The only downfall with a smartphone travel camera is the limited photo customization or manual settings, however, it does have 2x optical zoom and low light settings.
Best Action Travel Camera
The GoPro Hero 5 is undoubtedly the best action travel camera on the market and a personal favourite of mine. I've been travelling with mine for a while now and it truly is bulletproof. GoPros capture insane high quality images that aren't blurry, even when you're fanging down the highway on your motorbike, thanks to its electronic image stabilisation system. This travel camera shoots insane ultra HD videos and has a huge range of accessories that can mount your GoPro to pretty much anything, even the nose of your surfboard.
It's a rugged camera that's durable and waterproof, but my favourite feature is the voice control. If your hands are busy while you're canyoning down a waterfall, simply command 'GoPro, take a photo' to snap a picture. This wicked action travel camera weighs hardly anything and fits easily into your pocket, if you have the money – buy one. Even if you are not great with photography, simply stick your GoPro to your pack, head, wrist or whatever and set it to take a timelapse – you can easily throw the frames together to create a cool video.

Best Budget Mirrorless Camera
The Sony a5100 is an awesome lightweight travel camera, that delivers 24.3 megapixels of detail and works really well even in low light. It's built in WiFi enables you to share photos with your smartphone, saving you the hassle of uploading them to a laptop or computer. The best camera for travelling has a flip up screen, it helps with perfecting the lighting, angles and focus. With the Sony a5100 mirrorless travel camera, you have the option to change your lens unlike action or point and shoot travel cameras.
You can record excellent HD videos with this travel camera thanks to its large sensor, that they somehow managed to pack into the tiny camera body. I think this is one of the best cameras for travel, although some experienced photographer may get frustrated by the lack of manual controls.

Recommended Lenses For Sony A5100
Best all round lens for the A5100 – Sony FE 24-240mm
If you want to get the most out of your A5100, you will need several lenses. If however, you are feeling the pain of the A5100 price tag and only want to splash out on one lens, then look no further than Sony FE 24-240mm lens. The zoom is incredible and it's such a great all round lens for a range of different types of photography. It's not the sharpest lens on the market, but it's decently priced and takes awesome photos.
Best wide angle lens for A5100 –  Sony FE 16-35mm
Wide lens' are one of my favourite camera accessories to take with me on the road as you can get some truly kickass shots with a decent wide angle lens. The new Sony FE 16-35mm lens is just perfect for architecture and landscape photography! It's not super cheap but it's so worth the investment, the wide lens is a perfect addition to your Sony A5100 travel camera.
The 55mm prime Sony lens is perfect for portrait and street photography with your Sony A5100 travel camera. This lens is a great price and produces amazingly sharp images. It's light and compact, producing very fast, high-quality images.
A telephoto lens tends to be big and bulky because of its long focal length. But it definitely comes in handy when you're capturing portraits, animals or subjects without having to be physically close by. The Sony 70-200mm F4 zoom lens is top of the range with a fast aperture and takes crystal clear powerhouse photos!
Top of the Range Mirrorless Travel Camera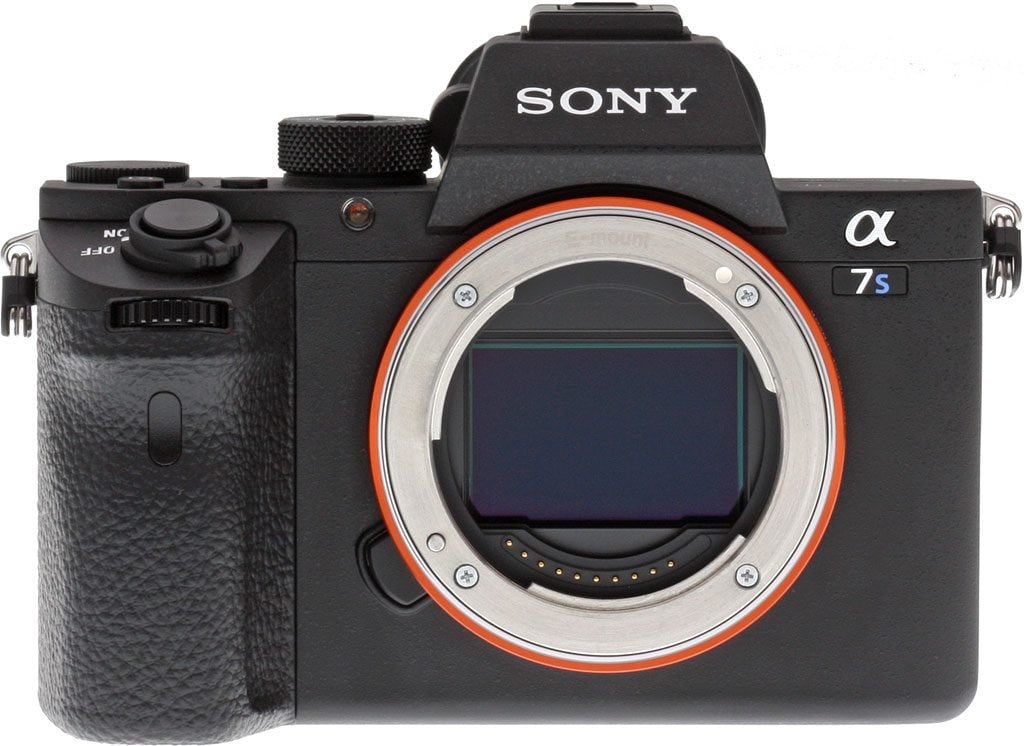 The Sony a7R II takes mirrorless travel cameras to the next level! The travel camera body is surprisingly light, compact and has a ton of new features, like sophisticated autofocus, video mode and improved low light performance. It takes impeccable pictures no matter what your lighting conditions are, with its 42.40 sensor and ISO range of ISO 100-25,600. The new 5-axis image stabilisation ensures you won't get a blurry photo, thanks to the 4.5 vibration reduction stops. The Sony a7R II allows interchangeable lenses, helping you capture the picture perfect shot you're after, no matter the environment. Alternatively, you can opt for Sony a7 II if you want to save some money or just can't afford the expensive a7R II.

Best Travel Camera for Vlogging
The Sony Alpha a6000 is both a versatile and advanced mirrorless travel camera that's perfect for Vlogging. It takes quality 24.3-megapixel high-quality images and videos in full high definition. The flip and tillable LCD screen facilitates easy to use no matter what angle you're shooting from. The included lens captures lovely, basic landscape and people photography, however, you also have the option of changing it up.
Be sure to turn on aeroplane mode if you're not using the WiFi, otherwise, your battery will drain super quickly. The Sony Alpha a6000 travel camera is smaller and lighter than most DSLRs and it's very intuitive to learn the manual settings and controls. You're able to attach external flashes, continuous lighting and a microphone if you're going to be Vlogging with this travel camera.

Best Aerial Drone Travel Camera
Drones are becoming increasingly popular, thanks to futuristic technology and the incredible aerial photos and videos that the DJI Mavic Pro can capture. This unique winged beast enables you to record professional-quality footage from a new perspective, unlike other hand held travel cameras.
The DJI Mavic Pro has a crystal clear 12 megapixel camera and takes breathtaking crisp images. Be in total command with intuitive flight controls, from either the drone remote or your smartphone via their app. The DJI shoots in 4k, capturing up to 30 frames per second from high in the sky. I wouldn't say that a drone fits your all in one travel camera needs, but it definitely snaps incredible photos and videos from an all new outlook!
Best 360 Travel Camera
360 travel cameras are all the rave these days and Samsung's gear 360 is the best on the market! It captures every angle in 4K quality video or 15 megapixel photos. This is the best pocket camera for travel as it's compact, water resistant and brings virtual reality to life. There's a variety of 360 travel cameras on the market, but this one takes the cake as you don't need to attach your phone to the camera, but you can easily preview, edit and upload them to social media with the simple phone app for both Android & IOS.
---
What to Consider when Choosing a Travel Camera
Size and Portability
The size and weight are really important factors to consider when determining what's the best camera to take travelling. A full DSLR travel camera setup with extra lenses will be quite bulky and heavy to carry around – although the photos are usually worth it!
Think about what you actually want to get out of your camera – do you want truly epic shots that are professional photographer quality or are you happy with intermediate quality shots. If the latter sounds A-OK to you then think about picking up a lightweight, cheaper, camera.
The best compact camera for travel doesn't take up too much room or add too much weight to your backpack. Mirrorless cameras are a popular alternative to DSLR's, as they're comparable in regards to image quality yet much lighter in weight and usually a lot less bulky. Point and shoots are usually the best travel camera for beginners, as they're lightweight, simple to use and portable.
Versatility
The best camera for travelling is super god-damn versatile, as you'll be capturing everything from landscapes to portraits, action adventures to wildlife and everything in between. Your camera needs to be able to handle multiple different scenarios. DSLR travel cameras have manual lighting and interchangeable lenses with various zoom lengths. The best DSLR camera for travel photography includes a few key lenses at common focal length, or with a versatile zoom length. You really do need to have more than just one lens if you go down the DSLR route. Sometimes those candid travel camera moments unexpectedly appear, so you'll need to be quick at changing lenses.
Smartphone travel cameras are great for those random photo opportunities, with flexible light/zoom settings. In my humble opinion, for the majority of backpackers, the best camera to travel with is a point and shoot travel camera, as these are so versatile! Point and shoots take decent quality images, have manual control options, excellent zoom range and usually come with a video function. Action travel cameras also have a video option and are handy for activities like canyoning, as they're also waterproof. If you are serious about your photography, you may well opt to travel with two cameras – a point and shoot or DSLR and then an action camera to capture your adventures.
Discreetness
If you're the type of person who's worried about using their travel camera in public, discreetness is important. This helps when I inconspicuously snap pictures in uncanny places and situations. Sometimes you feel a little awkward, whipping out your expensive DSLR travel camera, tripod and lenses in a small remote village in the middle of Myanmar. You can avoid scrutiny of your DSLR travel camera by using an old camera bag, with no brands names splashed all over it. This makes it far less steal-able and will allow you to take better candid shots.
The best pocket camera for travel is a point and shoot travel camera, these are inconspicuous, small and discreet. Mirrorless cameras tend to look more flashy although they don't look quite as expensive as DSLR travel cameras – these are the Rolls-Royces of the camera world. Both action travel cameras and smartphone cameras are super discreet…
Durability
It's definitely worth having a durable travel camera to take with you on your trip – See your camera as an investment, one that you want to last a lifetime! You can find point and shoot travel cameras that are durable, shockproof and designed for rugged conditions. Even if you don't plan on rugged travelling… It's pretty easy to accidentally drop your camera, so you want something tough that can handle a few knocks.
If you're planning on exploring the great outdoors; whether it be surfing a gnarly wave, climbing a wicked peak or taking on the rapids in your white water raft, you'll need the best waterproof travel camera for the job – something that's also shockproof and durable. Smart phone travel cameras tend to be delicate and not very heavy duty, however, the new iPhone 7 is splash, water and dust resistant. Some mid-high end DSLR and mirrorless travel cameras are somewhat weather resistant, and have sealed joints, offering some protection against dust and rain. Try to pick something that's durable and won't break under the pressures of travelling… I'll cover some of my favourite, super tough, cameras later on.
Resolution
Your photo resolution is a crucial factor to consider. If you plan on printing, enlarging or publishing your photographs, then the size of the image, megapixels and your choice of lens will all come into play. I always shoot at the highest resolution, as you can't go back and add more pixels to your photos, but you can downsize. This allows you to crop the photo without affecting the quality of the picture.
Zoom
Zoom is one of the first things people consider when purchasing a good camera for travelling. However, zoom isn't the most important consideration in a travel camera. In some cameras, like point and shoots and smart phone cameras, extreme zoom often compromises the quality of the image.
The zoom on DSLR and mirrorless travel cameras depend on the interchangeable lens. A telephoto zoom with a 55-200mm lens is great for most photos you take while travelling, whether it's on the beach or with elephants at an ethical sanctuary – do your research guys. If you want to capture a wide angle, then opt for an ultra wide-angle 18mm zoom lens. It'll capture the whole beach or view that you're looking at and you'll have a truly awesome image.
Video
Video is a feature that some travellers love and others rarely use. For travel Vloggers, the video feature is a necessity. Most travel cameras, like point and shoots, smart phones travel cameras, DSLR, mirrorless and action travel cameras include some kind of video feature. In fact, it's pretty rare these days for a camera not to include video functionality.
If you want to take professional videos, then it's advised to invest in the right accessories like a tripod and microphone. Articulated LCD screens are perfect for Vloggers, whereas GoPros take awesome high quality action videos. Most travel cameras do shoot decent video and if you're a casual blogger, your smartphone is probably the best bet for making videos on the road. I personally don't often shoot videos on my DSLR and instead stick to my iPhone. Alright, let's break it down, what are the main types of travel cameras out there…
Mirror VS. Mirrorless Travel Cameras
Whenever you peer into a DLSR travel camera, you're looking through a mirror located inside the camera. The image you see is a reflected scene, portrayed through the mirror, covering the travel camera sensor. When you capture a photo the shutter flips up, exposing the sensor to the image and storing it on your SD card. The complicated moving parts inside your DSLR travel camera is why mirrored travel cameras are fairly bulky.
Mirrorless travel cameras are popular amongst travellers – They're much smaller, easy to carry and have no moving parts inside. The image you see comes directly through the lens and onto the sensor, so you're seeing a digital image, rather than a live vision. When mirrorless travel cameras first came out, the quality wasn't great, however with innovation and improving technology, they're now on par with the best DSLR travel cameras.
In general, I recommend going for a mirrorless travel camera – they are lighter, more compact, take great quality images and are usually a fair bit cheaper than DSLRs. Below is the most mighty of tables you have ever seen, compare the stats and then keep on reading to find the best travel camera for your trip…
360 Travel Cameras
Worth a mention, 360 degree travel cameras have become increasing in popularity over the years and you can catch some trippy ass photos with them – if you want to take some truly weird and wonderful images, these are one of the best cameras to travel with. When the first 360 degree cameras came out the images and videos were of poor quality, however, the options on today's market are much improved. These awesome travel cameras come with multiple cameras on one device, used to capture the entire surroundings in high definition video or pictures.
Conclusion
Photos are without a doubt the best souvenirs you can get from travelling, so it's definitely worth investing in the best travel camera to take with you on your next adventure. If you're still not sure what to pick – let me break it down for you – If you are completely new to photography go with the Panasonic Lumix DC-ZS70K – it's one of the best digital cameras for travel, it's affordable, it's light and most importantly of all, it's damn easy to get truly excellent photos out of it. If you want a DSLR, go for the Nikon D5500 (or Nikon D5300 if you want to save a few bucks). If you are looking for an action cam – go for a GoPro.   
Happy travelling amigos!
---
Need More Inspiration?


Yay for transparency! The links in this post are affiliate links. This means that if you buy anything, I'll earn a small commission at no extra cost to you. I only link to stuff I've actually used and never endorse crap. Your support helps me keep the site going. 
Like this post? PIN ME!!