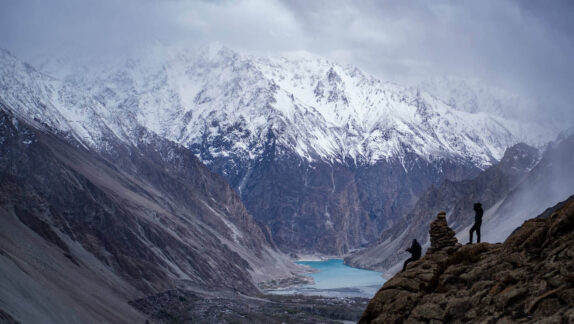 Meet the Team
These legends are the legends that keep our site… LEGENDARY.
The whole damn Broke Backpacker tribe! What started out as a one-man travel blog has grown into an epic adventure family!
Some of these peeps Will met on the road. Others share Bali as a home base. A few, well, we're not even sure where they came from… But they're here now, and they're here to stay!
We're a diverse bunch – premium adventurers, veteran vagrants, hippies, musicians, nerds, gym junkies, psy-junkies, linguists, alumni, high school dropouts, sea-farers, mountainfolk, and everything in between – all collected from the various corners of the globe. But what we do share is a passion for travel.
Well… that and a little spark of madness. 😉
Our team strives endlessly to bring you the BEST backpacking content on the web. They work on and off assignment, exploring the globe, updating our destination guides, reviewing the top adventure gear, and keeping our content toasty-tight.
So let's learn a little about the people of The Broke Backpacker and how they KICK ASS!
Wanna meet the team in FULL? Well, we have a sinfully saucy post dedicated to archiving our team's wildest and wackiest adventures + a snippet of just who they really are.
Read the post!
Meet Our Team!
---
The OG Broke Backpacker
The man of the hour.
Will Hatton
Founder & Chief Adventurer
The first-generation Broke Backpacker, the head honcho, the legend himself: Will Hatton.
Will started travelling more than a decade ago as a headstrong and penniless youth, but his years on the road quickly turned him into an expert of the budget backpacking trade. He grew, he learnt; he loved, he lost. He travelled, he made mistakes, and through it all, he found his rightful place in the world – right here, with us, as the bossman.
Both cursed and blessed with a pathological inability to sit still, you can usually find Will either high up on a mountain or deep down in a new project. A natural ideas man, self-taught SEO ninja, and a system building guru, Will has exceeded his original scope as a decorated adventurer and now finds himself on the journey of online entrepreneurship.
  Will is currently based in Bali with Chimmigi and Kiki, his beloved doggos. In 2021, Will's first hostel – Tribal Hostel (a digital nomad coworking hostel) – will be opening in Bali. Come visit and give him a wicked round of pool!
The man of many projects; see what's happening in the Wild World of Will Hatton!
The Broke Backpacker | Right Here, Ya Dill!
Ditch Your Desk | Will's Online Entrepreneurship and Personal Blog
Tribal Hostel | Will's First Hostel and Co-Working Space
Neco | Will's Premium Sustainable Backpack Project (Coming Soon)
---
The Inner Council
The senior members of The Broke Backpacker tribe.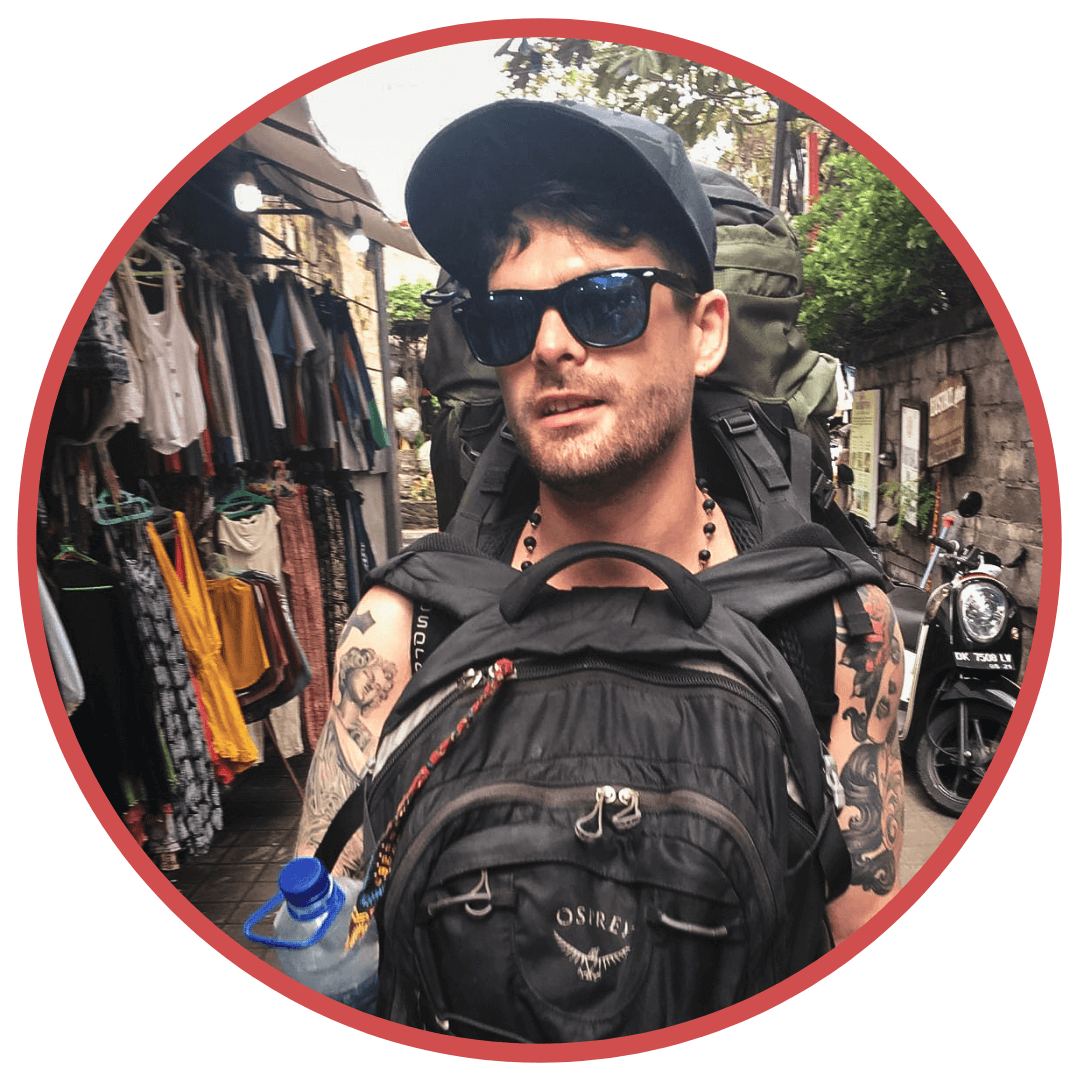 Aiden Freeborn
Gear Manager & Senior Editor
Aiden joined The Broke Backpacker in 2016 after meeting founder Will in a shitty Colombian hostel. Since then, they have shared escapades around Venezuela, India, Pakistan… and Crawley.
When not (terribly) DJing Psytrance, Aiden is an explorer of uncharted countries, under-rated museums, and unsanitary dive bars in need of a good deep clean. If he's not doing that, you'll likely find him attending to his hair maintenance routine.
As well as managing The Broke Backpacker's library of epic gear content, Aiden heads the development of new series and and is always keen for a think tank sesh. Aiden also moonlights as a guest writer for the Huffington Post and Matador. He once won £5 on a scratchcard which he maintains is still his biggest achievement to date.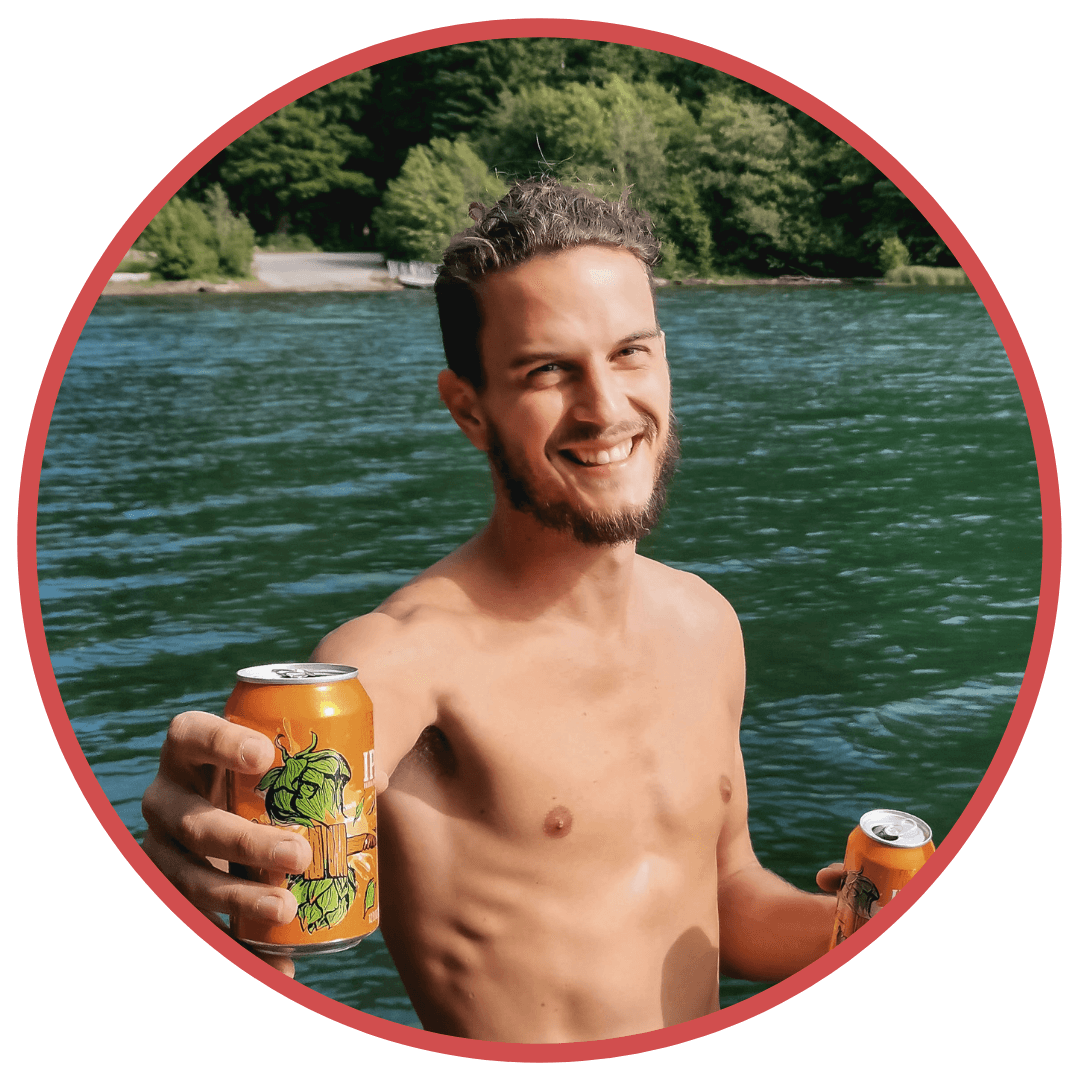 Art Patterson
The Administrator
This guy, we found wandering and confused in the hill country of South America. Now, Art is an SEO and content scaling guru. We're almost certain his power is derived from his hair – do you know anyone who has locks like those?
The admiral of admin at The Broke Backpacker, Arts slogs endlessly away in the back AND foreground networking, trawling the data for intriguing ops, and ensuring everything stays in its right place. But as an experienced TEFL-certified English teacher, qualified yoga instructor, and the proud holder of a Bachelor in Spanish Linguistics, he is certainly the man for the job.
Art can be found in Bali for the near future. You'll likely see him in a cafe, ordering round after round of V60 pour-overs. We let him, though, because that intoxicating caffeine high is lovingly channelled into The Broke Backpacker. In 2021 and 2022, Art will be spearheading the growth of several exciting new ventures… Stay tuned!
Ziggy Samuels
Professional Dirtbag
Zig, Zigz, Zigglez, Zigzag, Zigalig, and even just plain old boring Sam, Ziggy is a man of many names. And many lives. Once, he even milked a goat!
A published expert on all things budget backpacking, Ziggy started as our connoisseur of the art of dirtbaggery: busking, dumpster diving, hitchhiking, vanlife, illicit substances, sleeping in cemeteries (don't ask), etcetera. Things change though; people change. These days, Ziggy operates as our Creative Lead, spearheading backpacker content, maintaining The Broke Backpacker brand, and managing a team of bonafide level-10 humans.
A native to the notorious Byron Bay Shire, perhaps Zigz was always destined for vagrancy. Although it's been a long time since he held a fixed address, Ziggy still always finds himself begrudgingly dragging his ass back to his found-family in Australia for a boogie and keenly-rolled doobie. Despite a strained relationship with home, he does so love Oz (though he adamantly affirms New Zealand is better).
---
The Wizards of the Court
Without their magic fingers, the whole kingdom would crumble.
Clair Cathryn
Superstar PA
Endlessly patient, Clair is a limitless font of wisdom and humour as we try to deduce just how the hell we're going to make this work. A logistics superstar and an admin goddess, Clair consistenly moves the parts behind the scenes of the blog that keep it running so damn smooth.
Communications, emails, affilates, the best shampoos for Will's fluffy doo: this is Clair's wheelhouse. Of all the Wizards of the Court, there can be only one Hermione, and that is Clair. It's hard to imagine The Broke Backpacker without her.
A bit of renegade around Southeast Asia and a proverbial master of long-stay travel, Clair finds herself caught between her many, many homes. Currently marooned in her hometown in Australia, Clair is fortunate enough to be locked down in a place of family, friends, and magnaminous beauty. Unfortunately, lockdown doesn't look too good on her; she hopes to be losing her purse, drinking wine, and seeking out her favorite street food vendors in a land far away, soon, once more.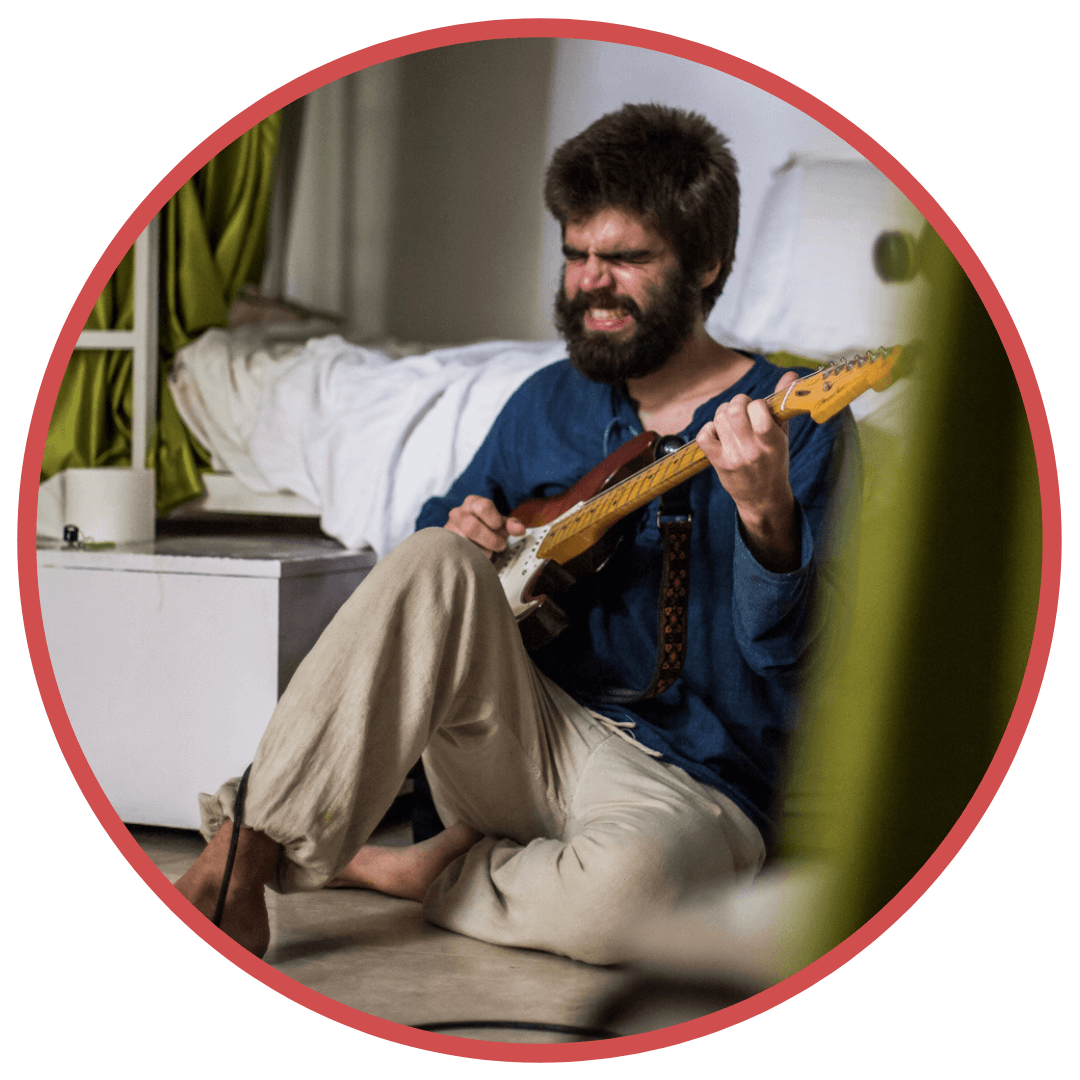 Tomas Monteiro
Brand Specialist & Whizz-Kid
Part mindless, part mindful, and all goofball, Tomas believes he has mastered the Art of Chilling. You'll likely find him in a sunny park, guitar in hand, and boiling hot tea by his side.
Tomas works The Broke Backpacker brand: he operates the marketing and socials channels, slaps together sexy graphics, covers a lot of bases. Can we call him Ziggy's sidekick? Yeah, but he's more of a Nightwing than a Robin.
Tomás is currently based in Lisbon, Portugal, his big beautiful birthplace. You can find him there, or wandering around the globe looking for trouble. The good kind, that is!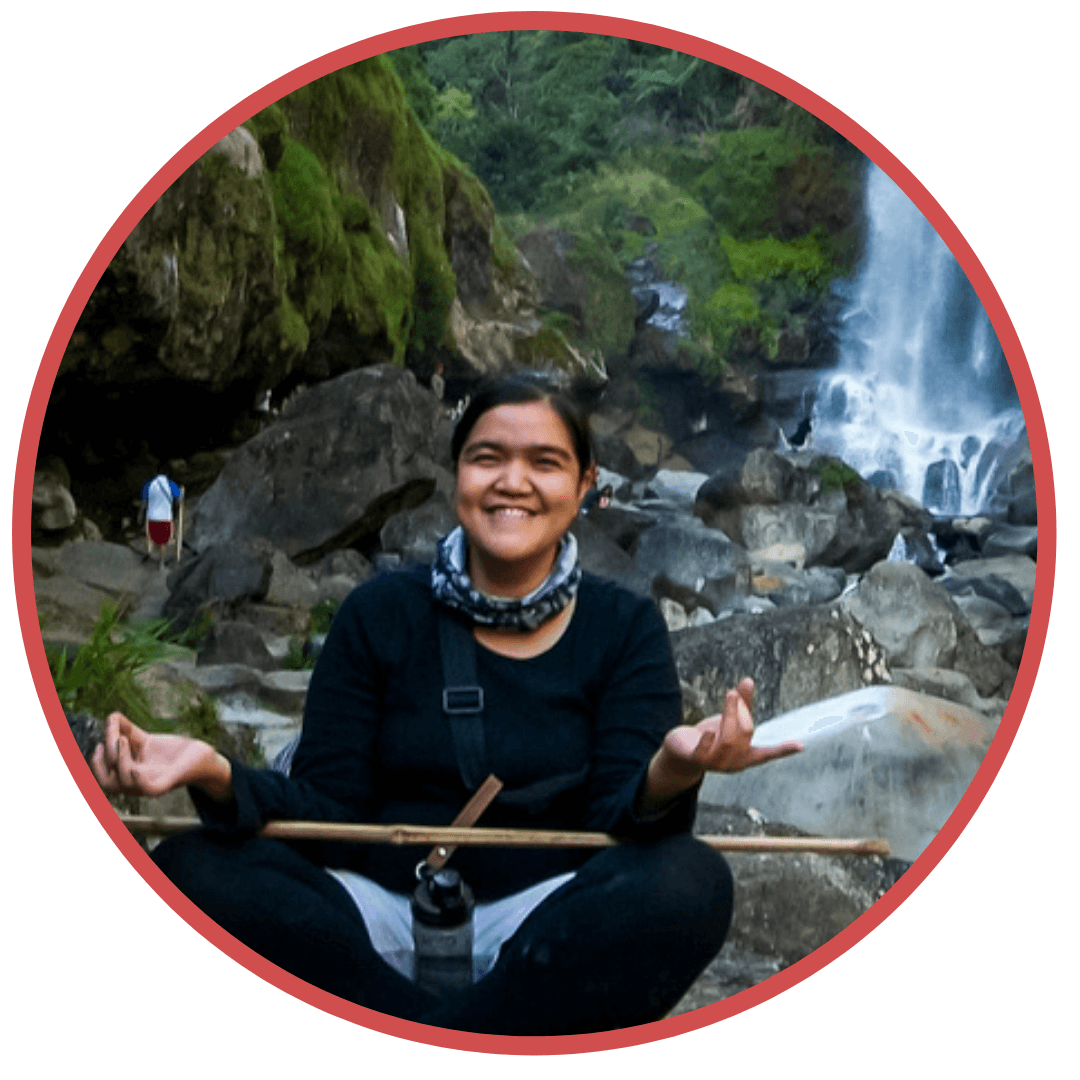 Rhenzy Caguioa
Empress of the Virtual Assistants
When she's not tirelessly poring over The Broke Backpacker's content with her all-seeing critical eye, you might see Rhenz at one of her favourite cafes plotting just how she'd make this cheesecake ten times damn better!
Living in ever-bustling Manila, Rhenz is tempted out of the house for quieter activities such as concerts, cinema, and downtown people-watching. Renz plans world domination through a chain of stores showcasing her boutique baked cheesecakes and other goodies. Her love for Korean TV dramas (and Naruto – heaps yeah!) cannot be understated.
Rhenz leads our team of star VAs; the ever-present force behind the scenes that keeps The Broke Backpacker RUNNING. It's safe to say that without Rhenzy and her team of vibrant VAs, there'd be no Broke Backpacker.
---
The Scribes
You can't have a travel blog without travel writers.
Indigo Atkinson
Travel Writer & Swashbuckler Extraordinaire
Indigo left home to join a sailboat and gallivant about the ocean, and she hasn't really stopped since. Her time is divided between the shore, the sea, and the shoestring adventures of rum and Sunday siestas. As always, there are plenty of frivolities, rum, and near-death experiences to keep her humble!
She's currently washed up in Aotearoa (New Zealand), commercial diving and writing. The resident newbie on the team, Indy has taken to her role with gusto and attends to our ever-growing library of destination guides, bringing new tropical locales and insider scoops on the boat bum life.
A rising star since birth, Indigo won the Tim Winton Award for Young Writers in 2016 and holds an ADAS Part 3 diving certificate which means she can, quote, "Use cool shit like chainsaws underwater." She will pay good money to experience the world's best taco before she's indi-go, indi-going, indi-gone…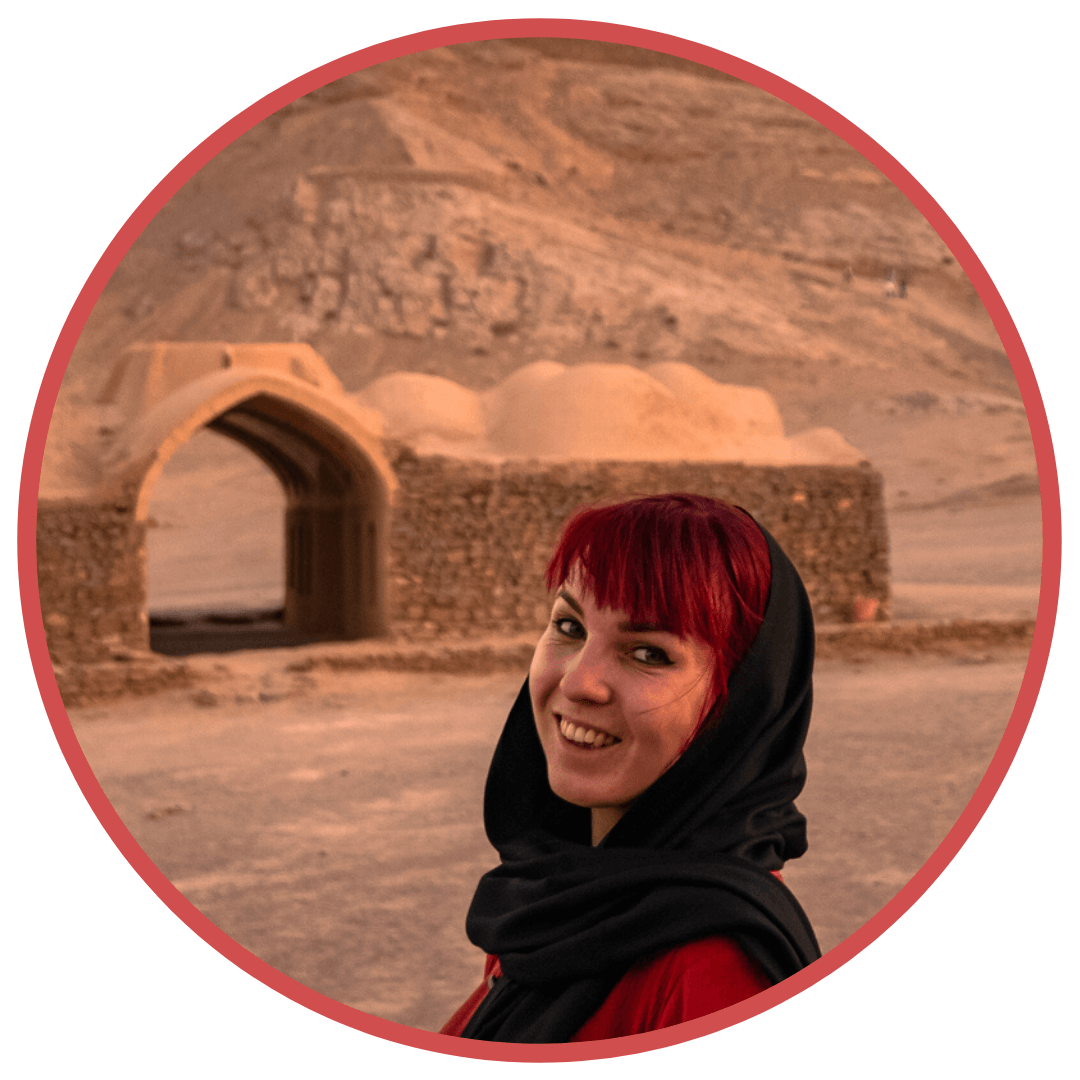 Elina Mattila
Travel Writer & Queen of the Sass
Translator, writer, digital nomad, nerd, and the most extroverted Finnish person you'll ever meet. Elina loves hiking solo (mostly because she's really bad at it), petting cute animals, and travelling to weird places. As well as her personal blog, she's published on Indie Traveller and even has a Masters in English (which she does so thoroughly relish not-so-subtly reminding Ziggy of).
A while back, this hardened vagabond committed the cardinal sin of backpacking – she fell in love. Not with a beautiful boy but with life in Bali, her friends there, and a grumpy black cat called Gizmo that she accidentally adopted. So for the foreseeable future, she can be found based in Bali which she – begrudgingly – must admit she likes quite a bit.
Elina writes content for The Broke Backpacker, and she's damn good at it. Offbeat destinations, digital nomadism, and the feminine travel experience all fall in her wheelhouse. Well, that and her spicy tongue.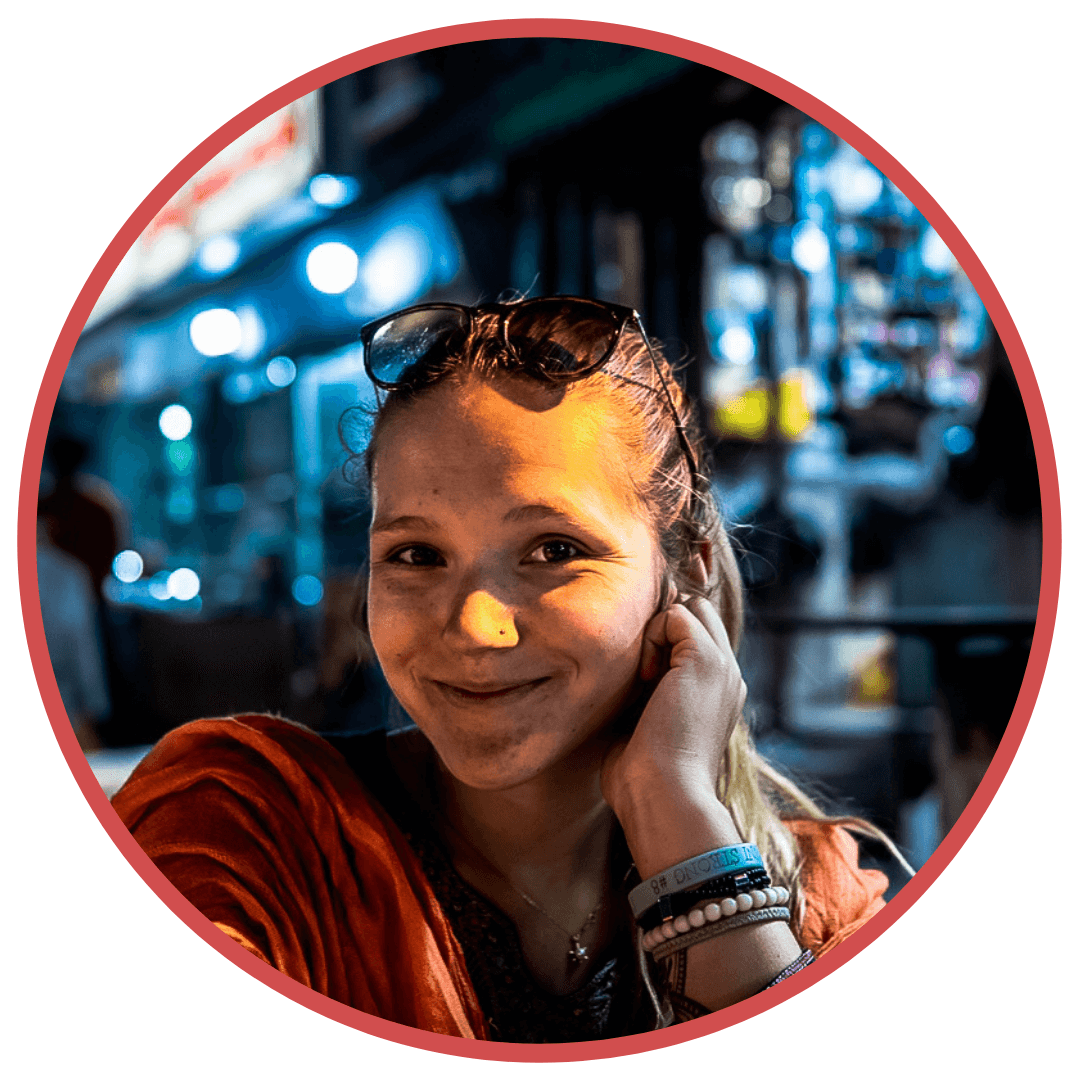 Samantha Shea
Travel Writer & Adventure Expert
A travel blogger and writer-for-hire, Samantha has been on the road in one way or another since 2017. Hailing from the USA, you'll most likely find her gobbling up the delights of Asia, particularly South Asia, and PARTICULARLY Pakistan (coincidentally, where she Will met). Her expertise of Pakistan ranks second only to Will.
Samantha is a fan of slow travel, overland travel, and adventure travel: the three travels of The Broke Backpackers's golden ratio. As such, we've put her to good work expanding our ever-growing library of illustrious adventure locales. She also plays a hand in optimising our existing content and, particularly, tightening the screws of our Pakistan content – our wheelhouse.
An ice-cream addict and documentary lover, her infatuation for hippopotamuses cannot be understated. When she's not travelling or writing about travelling, you can usually find Samantha enjoying a tropical ocean or getting lost in the mountains. Or eating… Street eats are her other homeboy.
---
The Archivalists
Our editing team – the lords of the library.
Lu Frey
Editor & Art's External Drive
As another Bali inhabitant, Lu's been expatting on the Island of Gods for the last three years. If she's not training at the gym, you can catch her working alongside Art in the famous (but totally overrated) cafes of Canggu. 
Found and adopted by Broke Backpacker founder Will, Lu's been working with the team since early 2020, editing, optimising, and keeping our content tasty fresh. Her specialties include highlighting the little inefficiencies on the site (her inner German rages 24/7) and operating as Art's external drive. Basically, she stores everything he forgets and keeps his swiss cheese brain intact.
Once the world has gone back to normal, she'll be bouncing around the globe with her laptop in hand. And a kettlebell.
Sophie Steinebach
Editor & Accommodation Aficionado
Soph's passion for doing anything but her uni assignments led to her joining The Broke Backpacker tribe as an editor in 2020. Happiest when she's living out of her backpack, she's currently based in Brighton but calls Germany home. When she's not working, you'll likely find her reading on the beach, bartending, or planning her next trip abroad.
Since her recruitment, Sophie has become one of our most dependable editors – she just always seems to be there! As such, she's taken on the role of maintaining the pristine condition of our accommodation content.
With an avid love of flying, Sophie's Patronus is a bird; that may also stem from her natural tendency to just wing it. Her love for travel compliments her fascination with culture and languages – she's currently brushing up on her Japanese and hopes to move out there one day. Ganbatte, kudasai!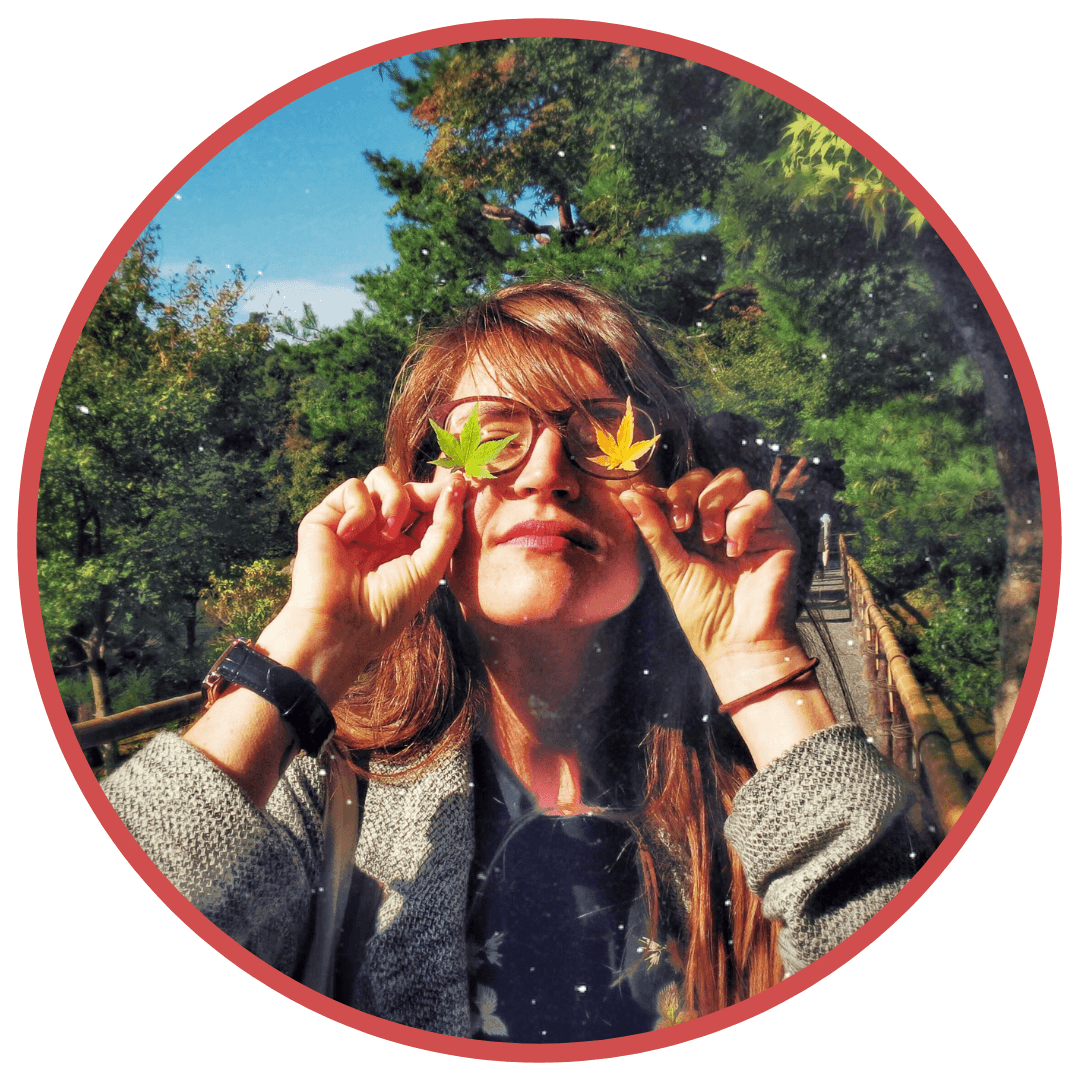 Laura Brown
Editor & Wildly Unfiltered Academic
Laura is a former English teacher who has travelled 25+ countries, lived in 9 of them, and taught in 5 of them. With a childhood passion for adventure spurred on by The Little Prince, she (temporarily) abandoned her studies in early adulthood to instead fly to South America and teach English. In her rather lengthy years on the road, she's taught both a prince of Qatar and a Colombian soap opera-star and even met a very young incarnation of Will along the way.
A slow traveller at heart, Laura prefers to take her time soaking in destinations through long-stay bouts of working and living. Now, she puts her studious mind to work on our backpacker content, updating older destination guides, and bolstering our archives with more additions on the working traveller lifestyle.
A Jack(queline) of all trades, Laura now holds a Post-Graduate Diploma in Art Therapy, makes mugs that sell because of profanities carved into the bottom, and once held the title of running a 10K faster than any other female in the county of Buckinghamshire. She also thinks the best combination in the world is coffee, mountains, and an epic sunrise (preferably accompanied by epic humans).
Rose Wilson
Editor & Demolisher of Carbs
A born and raised Bristolian, Rose's love for travel started from childhood with her family trips around the world. Her parents celebrated imparting rich cultural experiences on their children and such a blessed upbring led to Rose's adoration with travel. Yearly visits to Bali to meet family-friends led to an early onset dream of one day living on the Island of the Gods – flash forward 20 years, and here she is.
Another member of our vibrant editing team, Rose specialises in content planning and the development of new articles. She's got a keen eye for detail which she uses to scour spreadsheets, devour stats, and scout exciting new series opportunities. Her incredible knowledge of the globe helps too!
A lover of dogs, pasta, rewatching the same TV shows on repeat, and espresso martinis, her travel days are mostly behind her now, content to her life in Bali with her husband and family of furbabies. She only leaves the house if at least one of those is included in the outing. Or… with the promise of a secluded tropical beach. 
That's it: all the daredevils, darlings, and dirtbags that comprise The Broke Backpacker squad. Not a bad at all, hey?
But there's a lot more to what makes these incredible humans tick; it takes a special kind of someone to join this tribe – a secret ingredient is necessary.
Find out what and just WHO these madcats are in the full (and delicously tell-all) Meet the Broke Backpacker Team post!
Read the Post • Meet Our Team