We've all been there – determined to find dirt cheap flights but somehow ending up just glued to the laptop screen for hours on end. Trawling the latest and greatest comparison websites trying to discover the cheapest flight deals…
Airfare is usually the most expensive part of a trip. But finding those seriously cheap flights really helps your travel budget. It's basically like striking gold. 
Finding cheap flights is a pain, especially with endless search options, comparison websites and constant fluctuating prices. Is it best to book the round trip early? Or do I risk it and aim to find a cheap last-minute flight?
Finding cheap ways to fly can be a frustrating process. When, really, it should be fun!
Never fear friends. I'm going to share all my top tips and tricks on the best ways to find the cheapest flights to anywhere in the world! Beyond that, I've asked around The Broke Backpacker team for their tactics too. 
So, let's find you some cheap airfare.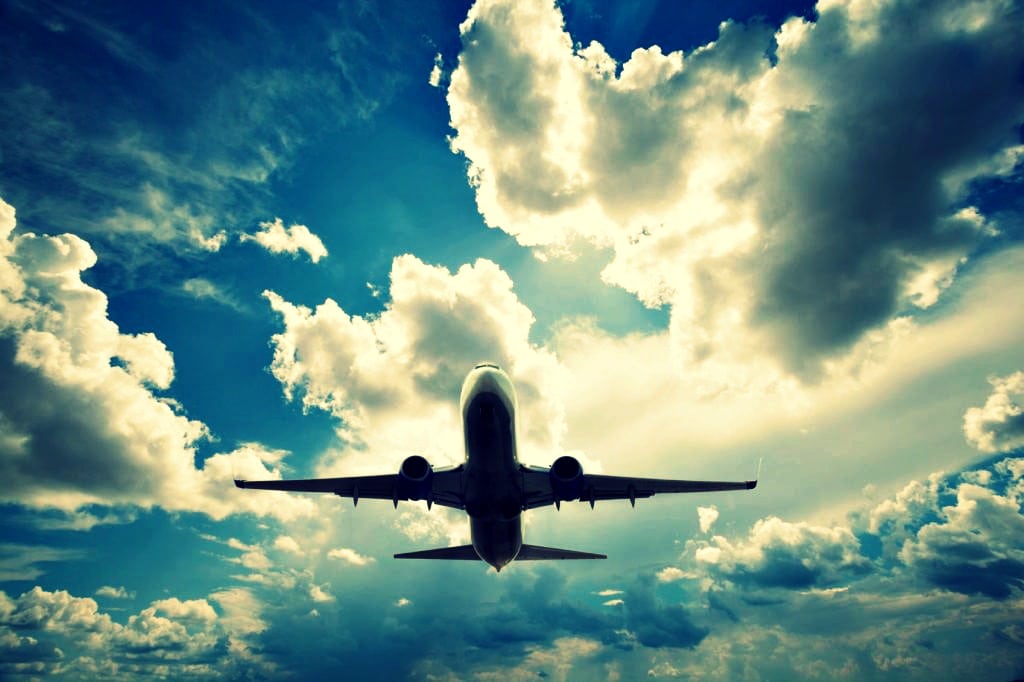 How to Get The Cheapest Flight Possible
So let me just put a little disclaimer here first. There is no hard-fast way to prove that any one of these budget travel tricks alone is actually a sure thing when it comes to finding cheap airfare to anywhere in the world.
But, these tried and tested methods of savvy travellers over the years show that, generally, a combination of these tactics are successful. The truth is, flight deals are hard to come by because there are so many people waiting for them – and cheap flight tickets are usually snapped up faster than you can say "Damn it, where did it go?!"
Especially after the pandemic, airline prices have been a different kettle of fish. Many frequent fliers are in mourning of the flight prices of the past. Ce la vie.
But all is not lost: cheap airfare is still out there waiting to be snapped up. You just have to be more cunning than ever. So here are my top tips to find the best flight prices to your dream destinations!
1. Search for incognito flights
You've been searching for a while now, the price started out ok but you thought you could do better. But now, the price is increasing. Have you pressed a different button?
How can the cheapest airfare suddenly disappear? Let me tell you: you're being watched.
Ok, so there's not some weird guy peering through the window at your laptop screen. Instead 'cookies' are tracking your searches and feeding the most popular back to the suppliers.
This, in turn, bumps up the once attractive prices. Putting you into panic mode in the hope you will just book the more expensive fare because it's the 'last best deal'. So how do you get around creepy cookies and get cheap plane tickets back?
Incognito mode is your guy.
Always search for your cheap flight deals in private with incognito windows. This tool is genius and the number one hack to finding the cheapest flights.
Incognito works the same as a normal internet page. The only difference is your cookies are reset each time you re-open an incognito window. This is one of the best ways to find cheap flights and if you wanna know how to fly cheaper, start here.
Now you are ready to start searching! If you want to start with a clean slate for each flight search (so your searches aren't "remembered" in turn losing you the cheap deals), close all your incognito windows. Open a new one, and then perform your flight search again.

Unlock Our GREATEST Travel Secrets!
Sign up for our newsletter and get the best travel tips delivered right to your inbox.
2. Be flexible
One of the best ways to get cheap flight tickets is to let your imagination run wild. If you have a specific day that you want to fly on or specific destinations, you're much more limited. The best way to find affordable flights is to be flexible.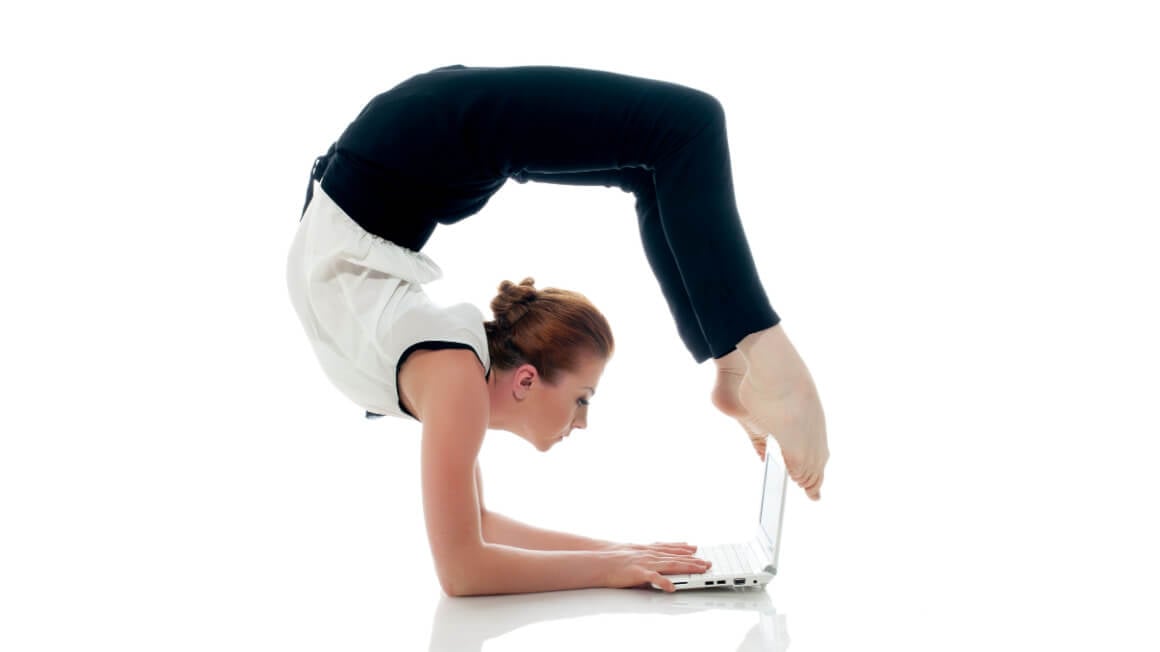 I mean use Skyscanner and Google Flights. These are the best flight comparison websites to use when playing around.
Sometimes, a cheap flight ticket comes with a layover somewhere you didn't intend on going to. To find cheap flights this is possibly the best trick. Be inspired to visit other places you may not have thought of.
Pro tip: if you book flights separately you may have different airlines. Don't book layovers that are hours apart as delays could mean you miss your flight on the other end. Especially as you will likely have to recheck your bags again!
Here are some tips to help you find the cheapest flights:
Play around with routes: Why fly from Rome if Madrid is significantly cheaper? Especially when you can score budget flights for as little as €20 when you're travelling Europe. Search by country – Skyscanner and Google Flights are great for this – they will show you the cheapest place to fly in and out of each destination.
Don't set a specific day: let the day choose you.
Add in multi-day layovers: If the flight naturally stops there for a layover, would it be cheaper if you actually spent a day there instead of just a few hours? Maybe you can leave the airport for your layover and explore!
If you want the cheapest flights, this can save hundreds. But you could also tick another country off your bucket list at the same time!
3. Use the best flight search engines
Even the most novice travellers can probably name at least five different flight comparison sites. The list of comparison sites seems to get longer every day which makes finding cheap flights even more time-consuming and repetitive. Or in other words, super dull – when in fact, booking flights should be the most exciting part of planning a trip!
Sadly, there is not a single search engine that constantly offers the cheapest deal – because if there was we would all know it, right? They simply don't make money this way. So it pays to check a few.
I asked around The Broke Backpacker team and our guys here are using mostly Skyscanner, Google Flights, Kayak, and Kiwi to find the cheapest flight. These flight websites generally come up with great flight deals!
Pro tip: comparison websites are awesome but sometimes you can find the cheapest flight prices by booking directly with the airline. If you know of a particular budget airline operating the route you want, remember to check them out too!
4. Budget airlines are the best
If you want to know how to get a really cheap flight, then the answer is always budget airlines! These cheapskates often trump bigger airlines for cheaper flights.
This does mean sacrifices though. Legroom, free food, drinks and movies are not often included. But they are offered – at a heavy price. I warn you, they are sneaky.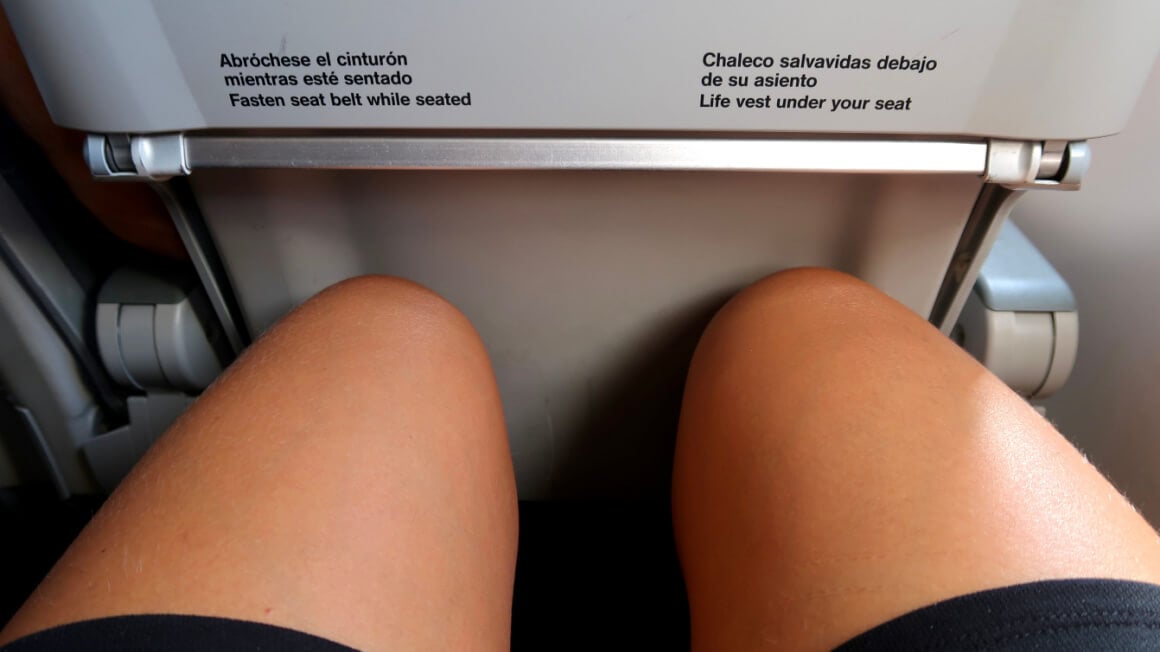 Losing these luxuries to get a cheap flight is definitely worth it though. A top tip for budget travellers is to stock up on snacks – and water – before hopping on the plane.
Check airline websites individually. Finding the cheapest airlines is all about tactics. So check the following before handing over your credit card:
ALWAYS read the fine print!
Check the airport location! – some budget airlines fly to airports further away.
Check luggage restrictions. If you can get your bag through the strict restrictions on hand luggage, do it. But don't chance it. If it doesn't fit or weighs more you will be charged a FORTUNE at the airport! If in doubt add it on in advance.
Have your ticket ready. Often these airlines have check-in online ONLY. If you don't, they WILL CHARGE A FEE. Check what they are asking you to do, print your boarding pass or have it ready on the airline app.
Remember, you want to book the cheapest flight possible, not the world's best airline. So be adaptable. Do your research and know the conditions of the ticket.
How to find budget flights – start by finding cheap airlines. There are hundreds of budget airlines out there.
Get familiar with who offers the cheapest way to fly. Keep an eye on their promotions too! To help you guys out I've put together a table of my favourites.
5. What is the cheapest day to fly?
One of the top ways to get cheap flights is to choose your days carefully. Have you heard the rumour that Tuesdays are the cheapest day to fly and even to search for flights?
I hate to burst your bubble but this is not always true. All routes are different, some airlines are different, and basically, it changes all the time.
So how do you find the day cheap flights are departing? Searching every comparison site at least seven times each would take ages! Never fear, Skyscanner – yep again, I like these guys, have you noticed? – has a tool to help you.
Your best strategy is to get a quick visual of prices for a whole month to see what days are the cheapest for your specific route. Here's how:
Get on Skyscanner website or download the Skyscanner app
Enter your destinations
Click on the box to select your travel dates – instead, select 'Whole Month'. You can even select 'Cheapest Month'.
Hit 'search' and watch the magic unfold. The search will show you what date is cheapest to fly out and fly back. Those with the mini magnifying glasses have no prices – which also means they are likely to be more expensive.
This is honestly my favourite tool to finding cheap flights. Not only that but it helps me choose where to travel to next and when! Google Flights and other websites offer similar services but honestly, Skyscanner has been the most reliable and best way to book flights.
6. Find the cheapest place to fly
So you've caught the travel bug. Now, where next?
For travellers, our biggest limitation is budget. If it's not, LUCKY YOU. Why are you reading a blog about how to find the cheapest flight?
Instead of searching any and every place that springs to mind, trawling for the cheapest date and spending hours trying to find the best deal, use a search engine. One of my favourites is Kayak.
These allow you to search flights from anywhere, to anywhere. That way, you open up your possibilities to find cheap flights anywhere in the world!
Lemme give you a little idea of Kayak's abilities:
Click 'Explore', punch in the departure airport – you can even click 'include airports nearby' – set your budget and travel dates, and watch the world light up with cheap flight deals!
Once you find the best flight deal, click on it and book!
Google Flights also has this nifty feature, Skyscanner has a similar one too!
Type in the country or city you want to depart from.
In the destination field search 'Anywhere'.
Enter your dates, month, or even 'the cheapest month'.
BOOM. Skyscanner gives you a list, of all the potential destinations, organised by country.
Find the cheap country deal and find the cheapest airport to fly to!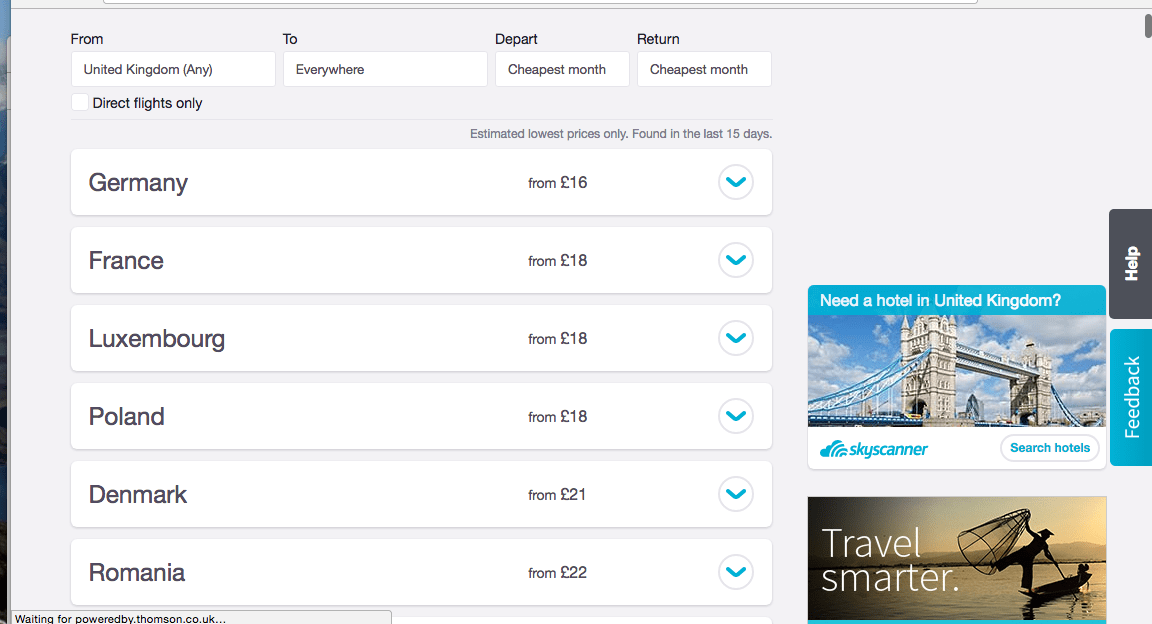 If you have an idea of your final destination, generally, the more obscure it is, the more expensive it will be. Sometimes you get lucky and find an insane flight deal. If this happens, do not fuck around – book it for heaven's sake!
Warning! Playing around on these tools will spark insane wanderlust and will feed your travel addiction further. Likewise, remember they are collecting your cookies and frequent searches so it's likely you will see airline prices increase. Use at your own risk and enjoy!
7. Travel agents are not the enemy
Contrary to popular belief, travel agents are not (always) money hungry and out to rip you off. In fact, many travel agencies have deals with airlines which will be cheaper than anything you find online. This includes online travel agencies too.
This, however, doesn't mean you should walk into a travel agency without having done your own research. Have a rough idea of the cheapest route, date, and destination, and this will save a lot of time and searching. You'll also know how cheap you can get it, meaning you're less likely to get ripped off.
Most travel agents will Price Match if the cheap flight you found is cheaper than the flight they have. Plus, travel agents not only have better deals (sometimes) but often if you book through them, you're protected slightly better if something goes wrong. Or at least, you don't have to deal with it yourself.
Small Pack Problems? 😉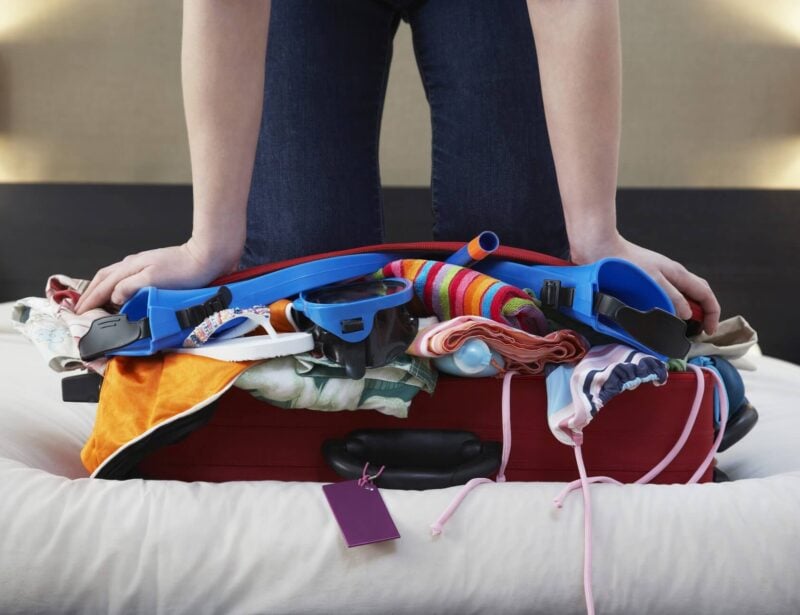 My missus travels with all her clothes in ziplock bags: don't be like my missus. UP YOUR PACKING GAME!
Packing cubes for the globetrotters and compression sacks for the real adventurers – these babies are a traveller's best kept secret. They organise yo' packing and minimise its volume too so you can pack MORE.
Or, y'know… you can stick to ziplock bags.
View Our Fave Cubes
Or Check Out the Sacks!
8. It doesn't pay to wait
If you know where you want to go and when you want to go, you've searched and found the cheapest flights. But wait – someone has told you if you wait and book at the last minute the flights will be cheaper.
DON'T DO IT.
It's a myth! Seriously, one of the surefire ways to get cheaper flights is to pull that trigger ASAP!
Very rarely do flights get cheaper closer to the departure date. If anything, they are likely to get more expensive.
This is basically the same for ALL modes of transport. Whether you're travelling by train in Europe or bus in South America, if you have found the cheapest deal and you are not flexible, book it, now! Booking ahead is likely to always be cheaper than booking last minute.
9. Search flights in other currencies
Before you book that flight, have you checked if it's cheaper to book it in another currency? Or the currency of the destination you are departing/heading for. Make sure you are in incognito and the location setting on your device is off OR you have a VPN activated.
Budget airlines typically make you pay in the currency of the country you are departing from – but not always. Most airlines will have an option on the page to change the currency.
Booking a flight and paying in a different currency could save you a small fortune but only if you're using a credit card free of foreign-transaction fees! Another good reason to get your travel banking in order. Otherwise, your attempts to save money doing this will be lost.
10. Change your country of residence
This is a quirky one. As well as changing the currency in which you are searching, also try changing your "home country" on the search engine website. For some reason, the exact same flight in the exact same currency can sometimes be priced differently depending on where you say your home country is.
Simply play with different countries and see which ones are cheaper. You don't have to live there or have ever even visited so let your imagination run wild!
11. Grab error fares fast
Error fares are what I like to think of as gifts from God. These impossibly cheap fares are basically the airline, flight deal websites, or third-party advertising and selling a fare at the wrong price – because someone mistyped the fare into the system. BINGO!
Every traveller dreams of stumbling across these bad boys. If you're in the know-how on where to find airline error fares, you can save yourself some serious bucks on a ticket!
Act fast when you stumble upon cheap flights; they won't be around for long – especially error fares. Airlines, as you can imagine, are never too pleased when glitches like this happen and will fix it quickly.
You just have to be faster than them. Good luck!
So how do you find budget flights and error fares? By visiting these two sites (Airfare Watchdog and Secret Flights), signing up for the alerts via email and making sure you always have a credit card on hand.
12. Consider booking a round trip
This is a strange one. But from time to time, booking a round trip can sometimes work out cheaper than booking a one-way flight.
Why? I couldn't tell you for sure.
Maybe it's the airlines trying to fill more seats. Maybe it's a simple error. Either way, even if you're looking to head on a one-way flight, check out the round-trip options.
Of course, if you're on a trip around the world, you're probably not going back in the opposite direction. Or maybe you could? Going back to point 2: being flexible with your travel dates and the final destination is a great way to save money on your flight tickets!
Is This the Best Daypack EVER???
FAQs on Finding the Cheapest Flights
So now we've determined there's a lot to talk about with flight prices. Here are some of the most frequently asked questions about how to book flights on a budget.
Final Word on Getting Cheap International Flights
So there you have it: my tried and tested ways of finding the cheapest flights to anywhere in the world. It's not always easy, but practice makes perfect.
Like I said before, you're going to have the best results to save money and find cheap flight tickets with a combination of these tactics. The internet is getting smarter every day. But I believe we can still beat it yet!
Flight prices fluctuate a lot. So you've either got to be really on the ball or extremely lucky. Though, now, with your new top tips in hand, you're well on your way to those cheap plane tickets. And even better, more money saved for your travels!
Do you have any more tips and tricks for finding cheap and cheerful flights? Let me know in the comments section below!
Did you find these helpful? I hope so cos we've given up some powerful stuff on how to get extremely cheap flights. With these tips, tools and hacks you should now know the cheapest way to book flights to your next dream destination.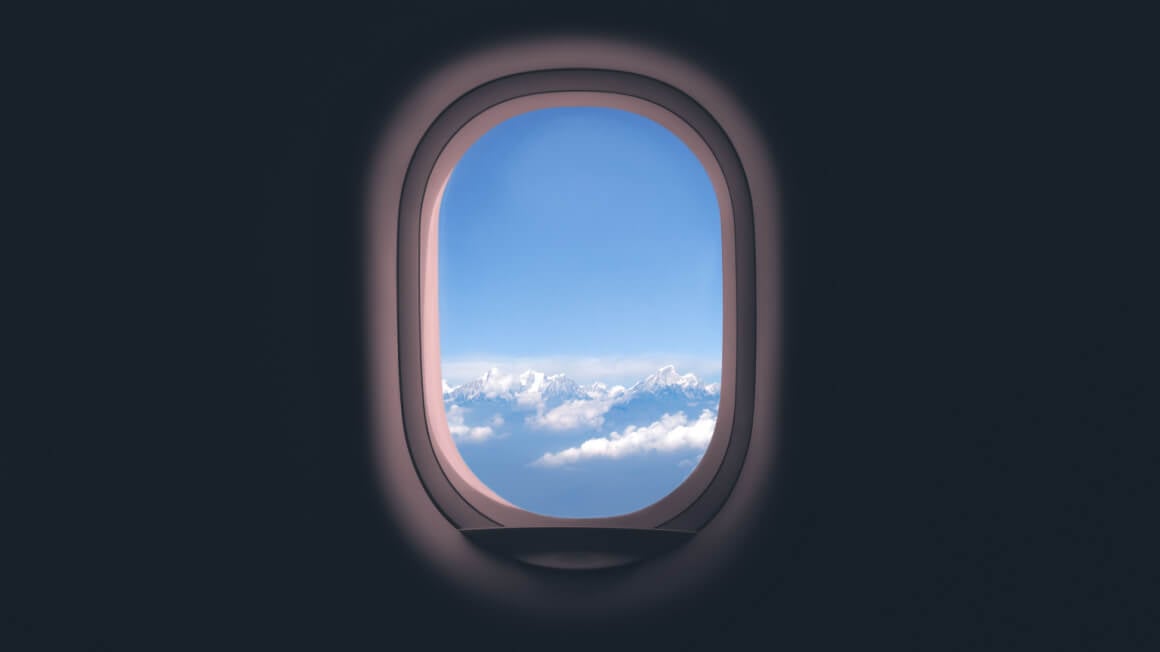 ---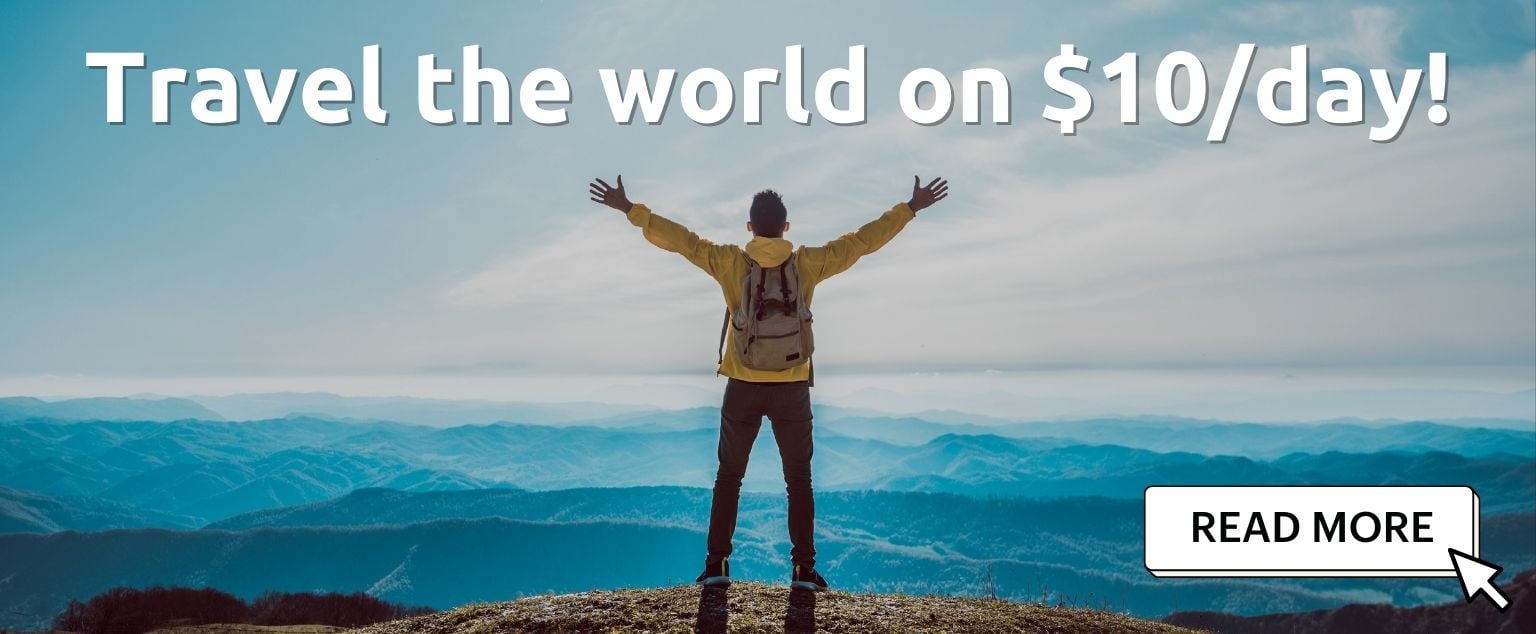 And for transparency's sake, please know that some of the links in our content are affiliate links. That means that if you book your accommodation, buy your gear, or sort your insurance through our link, we earn a small commission (at no extra cost to you). That said, we only link to the gear we trust and never recommend services we don't believe are up to scratch. Again, thank you!