Planning a trip that requires a connecting flight? It's well worth looking into extending your layover if you can. This not only helps you break up the journey and adjust to the time difference, but it also allows you to check out a new destination.
And you know what's better than a layover excursion? A FREE layover excursion! There are a number of airports across the world that offer free (or super cheap) layover tours. These are designed to give you an overview of everything the city has to offer in the hope that you will be encouraged to come back.
Personally, we've already taken one of the free layover tours mentioned in this guide and decided to do some more research on what else is on offer out there. These tours are usually in cities that are popular transit destinations, so there's a chance you might already be passing through anyway. If you have between six and 24 hours to spare, it's well worth considering.
So let's jump right into eight fantastic layover tours you can take from airports across the world.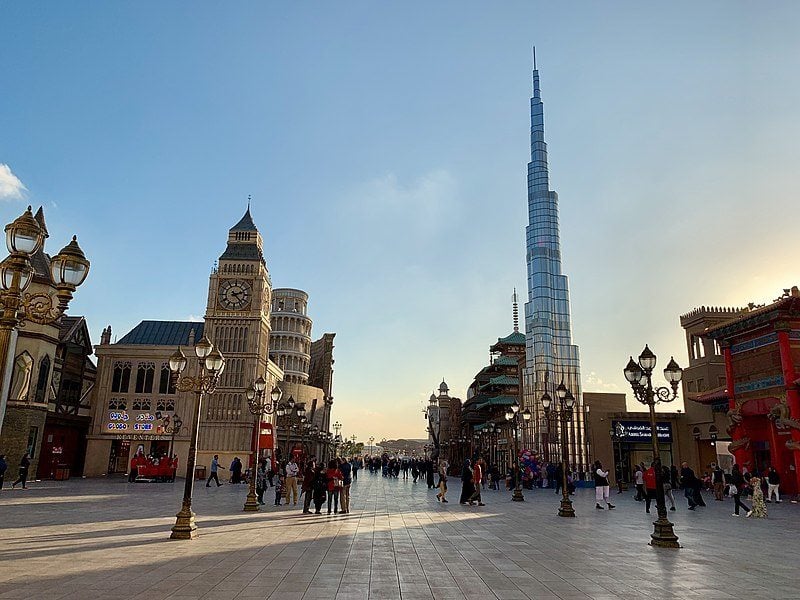 Singapore Airport
How long you need: At least 5.5 hours, and your layover should be less than 24 hours.
Where to book: Take your boarding passes to the registration booths in the transit areas at Terminal 2 and Terminal 3. Do not leave the transit area!
Visa requirements: You are allowed to enter and exit Singapore once during your layover, which means you can join one tour.
Cost: Free! Singapore is expensive, to make the most of this boon!
Other considerations: Timings roughly coincide with peak transit times, but double-check this in advance. You can also book through your travel agent if they work directly with Singapore Airlines. Registration is first come first served and closes an hour before the tour.
Singapore is a dazzling city-state that needs no introduction. One of the world's biggest economic hubs, the city is known for its pristine attractions and modern architecture. Beyond the glitzy sheen of the city centre you'll also find a melting pot of Asian cuisines making this a real foodie destination.
Singapore Airport is considered the best airport in the world for many. It's a major hub for travel between Europe, Australasia and North America, with many visitors to the city never leaving the terminal building. Singapore Airlines is hoping to change this with their three layover tours. Whether you're interested in city sights, unique heritage or inner-city nature, there's something for everyone. You'll need to be on a Singapore Airlines flight, though some Air New Zealand and Scoot connections are eligible. If you end up staying for longer, then check out our Singapore itinerary.
Seoul Airport
How long you need: Tours are between one and five hours, and your layover should be less than 24 hours. However, if you ever get the chance, then do stay in Seoul for a bit longer.
Where to book: There are three dedicated information desks in terminal one, and four in terminal two. You can also reserve online right here.
Visa requirements: If you are from one of the 110 countries that can enter Korea without a visa, you can participate in the tour. Otherwise, you will need a relevant visa.
Cost: Free!
Other considerations: After immigration, head straight to the first floor for the information desks. If there are no slots left online, you can still book a waiting list spot – this is first come, first served. In addition, these spots are awarded 30 minutes before the tour. If you do get an advanced spot, make sure you check-in before this deadline.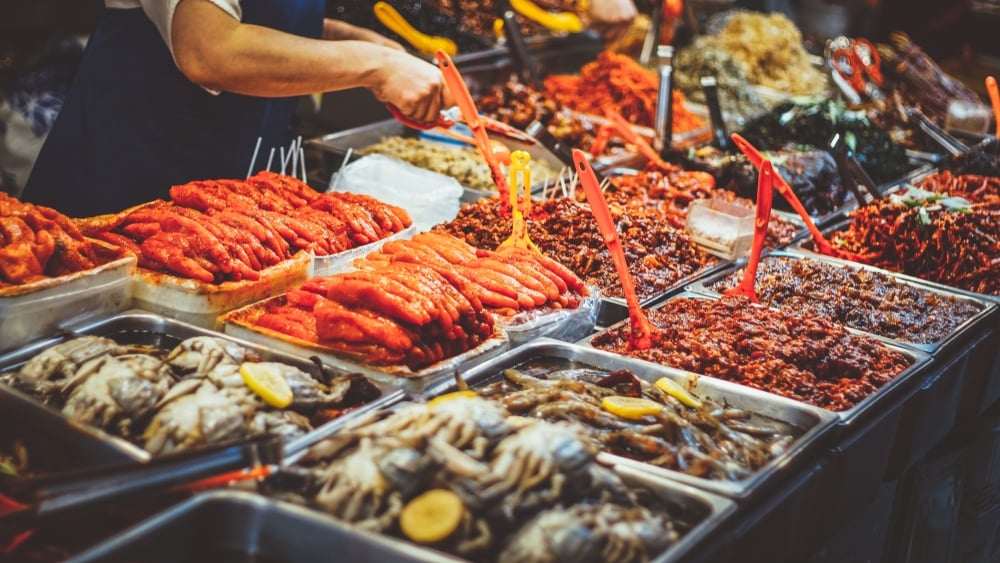 Seoul is the capital of South Korea and a major cultural hub in East Asia. There is a lot to see and do Seoul. From centuries-old temples to modern K-Pop concerts, the city boasts an eclectic spirit that is super infectious. The youthful atmosphere creates a progressive art scene, and there are endless night markets offering street food and cheap goods.
Incheon Airport is growing into a major hub for flights between Asia, Australasia and North America. They've seized the opportunity to create 10 incredible tours showcasing different aspects of Korean culture. Whether you're interested in modern life, history or shopping, there's a great selection on offer for those transiting through Seoul. Our favorite is the Seoul Old & New Tour, which offers a little taster of everything the city has to offer.
Tokyo Airport
How long you need: At least five hours as tours are usually around three hours long. There's no upper limit on how long you're staying, as some hotel guests can also enjoy these trips on arrival.
Where to book: Narita Transit Tourism Counter in both terminals. This desk is only open from 9:00-12:00, so you should book online if you arrive at a different time.
Visa requirements: Citizens from the 68 countries with a visa-free arrangement with Japan can head on the tours, although you are usually only allowed one entry and exit. Everyone else needs a visa.
Cost: Free-ish
Other considerations: The tours themselves are free and are guided by local volunteers training to work as full-time guides. You will have to cover your own transport costs and other related expenses. Only two of the tours come with buses (which you must also pay for) – the rest will require you to take public transport.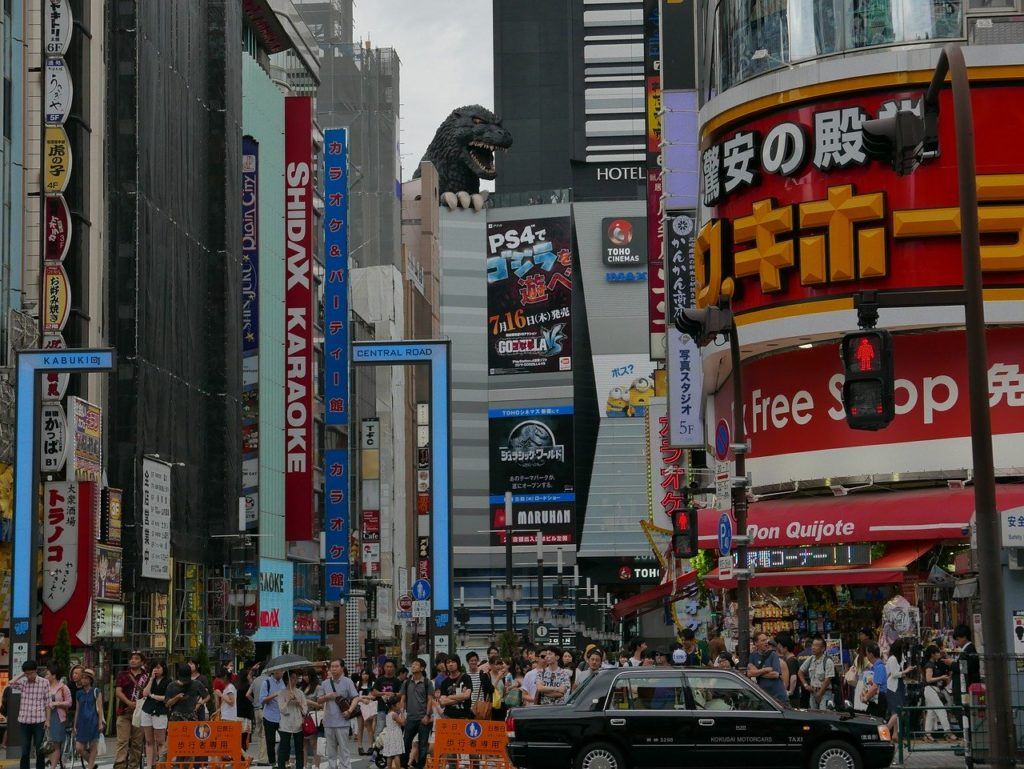 The Japanese capital, Tokyo, is a sprawling metropolis that is home to over 37 million people. This makes it one of the most diverse destinations in the world. Known for high-tech industries and flashing lights, there are also corners of Tokyo that offer a glimpse into Japanese history and tradition. This is an exciting city that you'll never truly be able to know in its entirety.
Not that you're expected to! A major benefit of layover tours is the ability to check out some of the highlights of your transit destination. Tokyo Narita Airport offers free excursions into the city with a local guide. These guides are usually volunteers trying to build experience, and they can offer you a fascinating insight into the city. The major difference with these tours is that they are private – this does mean you'll have to cover your own transport, but it also gives you an intimate experience.
Further Reading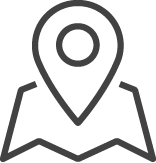 Take in Tokyo with our insider Tokyo Itinerary.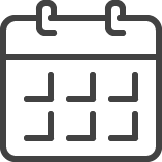 The city is big, so let our Tokyo Neighbourhood Guide help you find a perfect base.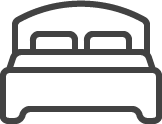 Find a bed via our epic Tokyo Hostel Guide.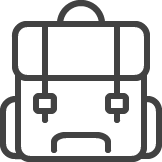 Backpacking Tokyo is made easy thanks to our awesome guide.
Taipei Airport
How long you need: Each tour lasts around four hours, but only passengers with a layover between seven and 24 hours are entitled to join in.
Where to book: Tourist Service Centre in the arrivals area – the desks are well signposted.
Visa requirements: You should be eligible for visa-free entry. Your passport will need at least six months left on it.
Cost: Free!
Other considerations: There are 18 seats available on each tour in total. Six of these can be reserved online from between two and four weeks prior to arrival – the rest are first-come-first-served on arrival.
You might know Taiwan as a disputed territory just off the coast of the Chinese Mainland. Known officially as the Republic of Taiwan, it shares cultural roots with the People's Republic just across the sea. That being said, as a more democratic nation, it has a unique vibe that embraces modernity. The capital, Taipei, has grown into a major economic hub in East Asia, with jaw-dropping architecture and a mouthwatering culinary scene.
Taipei Taoyuan Airport was one of the first in the world to offer free layover tours, and this is the tour that we took. Offered by the local tourism board, guests are given a free keepsake of their stay as soon as they board the bus. There are two tours on offer – a city tour and a rural spa tour. You'll be limited by time as one runs in the morning and the other in the evening. Our experience on the Taipei city tour let us check out the most popular sights, as well as enjoy some time at a local market with plenty of street food on offer.
Abu Dhabi Airport
How long you need: At least six hours to take the two to three-hour city tour (one hour after landing and two hours before departure), or an overnight stay at a complimentary hotel courtesy of Etihad.
Where to book: You can book your stopover tour here, or check with Etihad airlines if you're looking to benefit from the free night in a hotel.
Visa requirements: Citizens from Australia, New Zealand, most of Europe and the Americas can enter the UAE visa free. Citizens from Bahrain, Oman, Kuwait, Qatar and Saudi Arabia have freedom of movement in the UAE. Everyone else requires a visa in advance.
Cost: The hotel stay is free for Etihad passengers, and the cheapest stopover tour is $39.50.
Other considerations: You need to arrive and depart with an Etihad flight to qualify for the free one or two-night stay in a hotel. If you would like to stay in a Abu Dhabi luxury hotel, they also offer a two-night-for-the-price-of-one deal. For those taking the stopover tour, you should arrive at the pick-up spot an hour before the tour starts. You will be told where this is when you book. Please dress modestly to respect local customs. There are changing spots at the airport.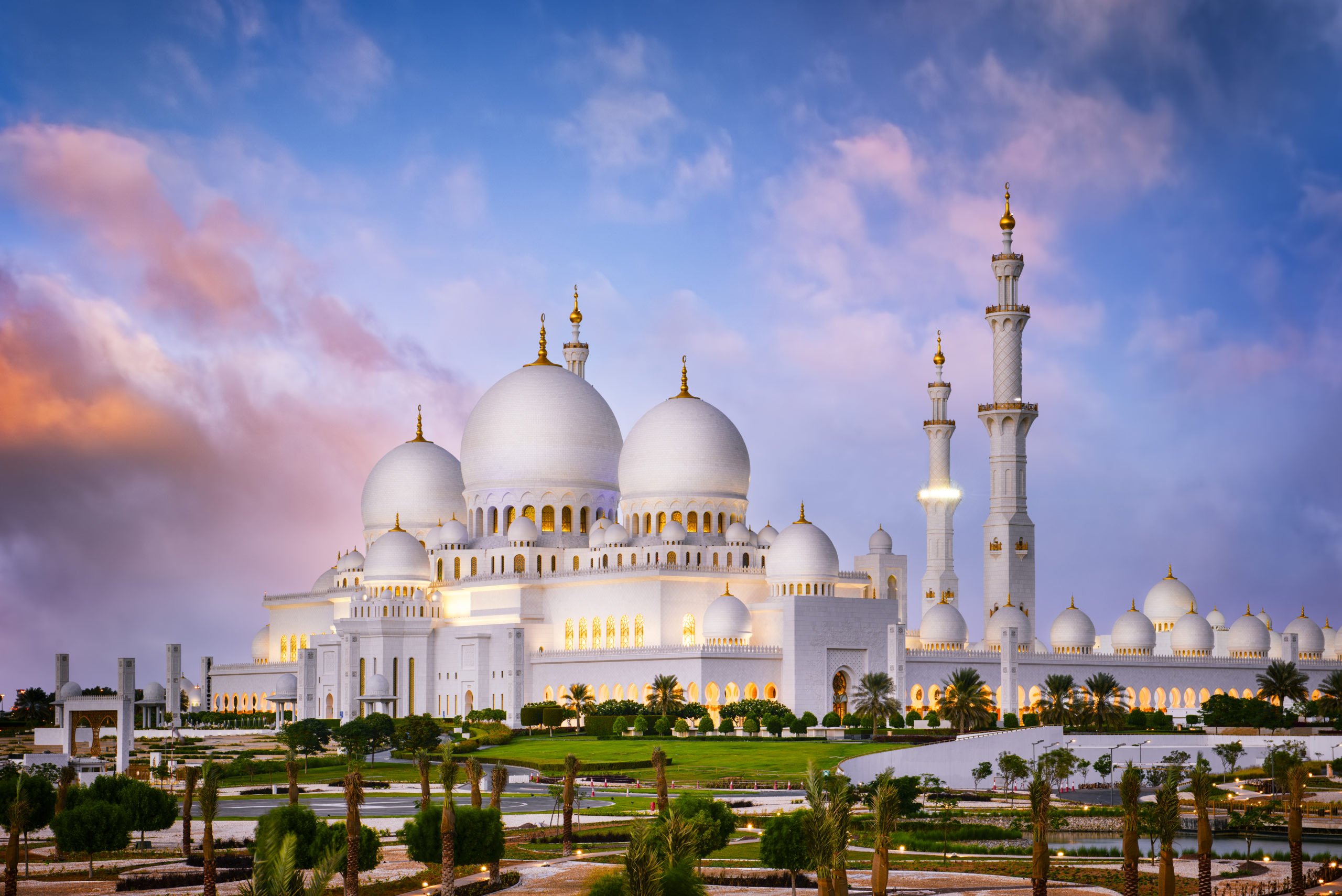 That capital of the United Arab Emirates, Abu Dhabi, is a sparkling diamond on the gulf coast. Similar to its more famous neighbour, Dubai, Abu Dhabi has undergone major transformations over the past few decades. Once a sleepy coastal town, it is now one of the most modern metropolises in the world. It's not quite as showy as Dubai, but you'll still get to live like a king while you're here.
Abu Dhabi Airport used to do a free layover tour but this has since been discontinued. Nevertheless, there are still some great alternatives to choose from. If you're flying with Etihad (including some connections with selected partners), you can enjoy a free night in a three or four-star hotel. Those that would rather something more luxurious can get one night for free or a two-night stay in a five-star hotel. Only in the city for a few hours? Abu Dhabi Sightseeing offers multiple layover tours – including city highlights, Ferrari World and a desert safari.
Why Should You Travel to The Airport with a Water Bottle?
Whilst there's a lot that we can do when it comes to traveling responsibly, reducing your plastic consumption is one of the easiest and most impactful things you can do. Don't buy one-use water bottles, don't take plastic shopping bags, and forget straws. All of this just ends up in landfill or in the ocean.
Doha Airport
How long you need: At least six hours to be eligible. Qatar Airways suggests booking a tour that drops you off at the airport at least two hours before departure.
Where to book: You can book online in advance, or you can head to the Discover Qatar Transit Tours desk upon arrival.
Visa requirements: Citizens of 80 countries can enter Qatar visa-free, although you are only allowed one entry and exit.
Cost: $20-180 depending on transportation mode.
Other considerations: You must arrive at the tour desk 90 minutes before the tour starts or you may lose your place to other guests. Please remember to dress modestly, especially when visiting religious sites. If you need to change at the airport, give yourself enough time to do so.
The capital of Qatar, Doha, follows the same trend as many other Persian Gulf cities. It has undergone a major transformation into a sparkling metropolis over the past few decades. Doha is still experiencing a lot of growth, so you'll find a completely different city every time you visit. This leaves it with an exciting and progressive atmosphere when compared to its more established neighbours in the region.
As well as this, Qatar is also hosting to the 2022 Fifa World Cup in Doha, so if you're traveling at the right time, consider checking out a game during your layover.
Like Abu Dhabi Airport, Doha Airport recently discontinued its free tour. Luckily, Qatar Airlines have teamed up with Discover Qatar to offer a variety of affordable alternatives. You can opt to join a large group tour or embark on a private excursion. Either way, the most iconic attractions in Doha are included in all of them. This is more than just a whistlestop tour – you'll also spend some time in larger attractions such as the Museum of Islamic Art and Souq Waqif.
Because Doha is a huge transit hub, you may find you have a long layover here. If you have a long layover, consider finding a place to stay in the city with easy transport links to the airport.
Istanbul Airport
How long you need: Passengers should have a layover of between six and 24 hours to be eligible.
Where to book: Head to the Hotels Desk at International Arrivals in Istanbul Airport.
Visa requirements: You can obtain an e-visa online before departure. If you're running late, you can also arrange this with the Turkish Airlines Ticket Desk at your departure airport.
Cost: Free, but budget some money for sampling food.
Other considerations: The longer tours actually have fewer stops, but this is to give you time in some of the city's biggest attractions. You'll need some extra cash for admission fees. The shorter tours don't spend a significant amount of time in each location, but you'll stop for some photo opportunities. You have no choice but to spend some time at the restaurant. Of course, you're under no obligation to order anything, but some guests feel awkward about doing that.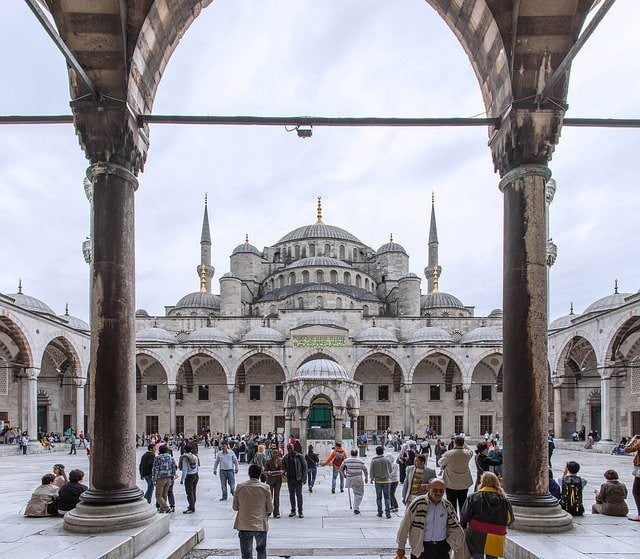 Straddling the Bosphorus, Istanbul is spread across two continents! As you might expect with this kind of geography, it encapsulates a wide array of cultures. Istanbul has been central to Mediterranean history for centuries, and it doesn't plan on winding down anytime soon. Bustling markets, breathtaking architecture and modern nightlife make the city a must-visit.
Touristanbul is a free layover tour offered by Turkish Airlines. Istanbul Airport is a huge transit hub that connects Europe and North America with Asia. The tour offered takes you around some of the most iconic attractions, and even includes a stop at a local restaurant. You'll leave wishing you had even more time to experience this enchanting destination.
Further Reading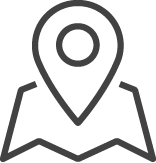 Check out these classic Istanbul Places To Visit!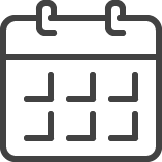 Our Istanbul Neighbourhood Guide will help you find a perfect base.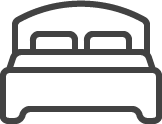 These are the BEST Hostels in Istanbul.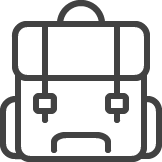 Our EPIC guide makes Backpacking Istanbul easy.
Salt Lake City Airport
How long you need: A couple of hours should suffice, but get back to the airport at least 90 minutes before departure.
Where to book: At the Church of Latter Day Saints Desk
Visa requirements: You'll need to apply to the Visa Waiver Program if you are from outside the United States or Canada. This is eligible to 39 countries. All other nationalities will need a visa.
Cost: Free!
Other considerations: This isn't so much a tour as it is a trip to a church – but it's a free return journey from the airport and takes you right into the heart of the city. You don't have to enter the church when you arrive, and you're given plenty of time to explore other parts of the city.
Salt Lake City is the capital and largest city of Utah. Surrounded by the Rocky Mountains, it is also the hub for the Church of the Latter Day Saints.
So why on earth is it the only city outside of Asia to offer a layover tour? Well, it isn't so much a tour as free transport to the (big and impressive) Mormon Church. You don't actually have to visit the church when you arrive, but if you happen to have a layover in Salt Lake City, this is a great way to get to all the museums in the city centre without spending a dime on transport.
Final Thoughts
Most of these tours are free, so if you've got a long layover planned already there's really nothing stopping you from exploring a new city. If you're still planning your trip, check out the arrival and departure times of connecting flights before booking. The biggest airlines in these hubs often coordinate their flights to allow you to take these trips.
We loved our free trip in Taipei so much that we decided to book another dedicated trip to the bustling city. Make good use of your tour guide to figure out what you might want to visit on a longer trip to the destination. Even if the contents of the tour aren't for you, there might be some hidden gems that will bring you back.
Either way, it's a win-win for everyone concerned! These tours are mostly free (and even those that charge aren't extortionate), so you have nothing to lose by hitting up one of these transit destinations. You might surprise yourself and find a new favorite spot on the globe.
Have you taken a transit tour? What was your experience like? Let us know in the comments!
---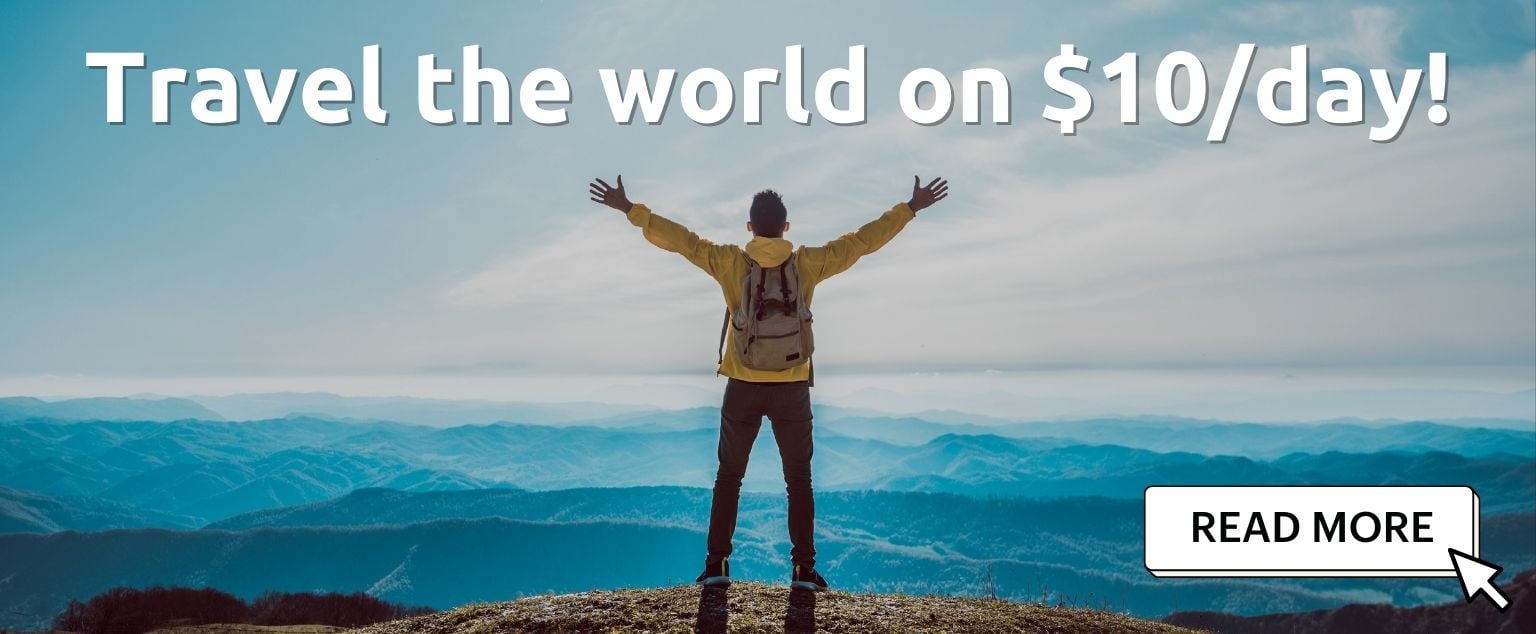 And for transparency's sake, please know that some of the links in our content are affiliate links. That means that if you book your accommodation, buy your gear, or sort your insurance through our link, we earn a small commission (at no extra cost to you). That said, we only link to the gear we trust and never recommend services we don't believe are up to scratch. Again, thank you!