Tokyo is undoubtedly one of the coolest cities you will ever visit. Whether you are a veteran traveler or a newbie, Tokyo fills everyone with fascination and wonder.
With 10 million people sprawled over 47 neighborhoods, sorting through the best areas to stay in Tokyo can be very overwhelming. To help you out, we've created this guide on Tokyo's top neighborhoods, so you can get a proper look at your options.
Whether you are travelling to Tokyo solo or as a family, our ultimate guide will show you the top hostels, hotels, and Airbnbs available from luxury hotels to capsule hotels! This way you can focus on what matters – eating sushi and dining in cat cafes in the Japanese capital.
So, let's get started!
In a hurry? These are our overall top recommendations for accommodations in Tokyo! Looking for a mid-range hotel in a central location? How about a luxury hotel near Shinjuku station or luxury shopping malls? We've got the best hotels, hostels and rentals right here!
Looking for a luxury hotel in a central location? Here it is! All rooms in this hotel are spacious and come with wifi, a TV and a seating area. The upper floors also boast panoramic views across Tokyo Bay and the Rainbow Bridge. There's a pool onsite, as well as bars and restaurants. The hotel is ideally situated within walking distance to Odaiba Seaside Park, the Odaiba Statue of Liberty and Tokyo Tower.
This is a traditional tatami mat room with ultra-comfy futon beds close to Shinjuku station in central Tokyo. Accommodation is shared, so you'll be able to meet other travellers staying here. There's a fully equipped kitchen, as well as a roof terrace where you can have a few beers and marvel at the views of the world's biggest city!
Situated in the heart of Shinjuku in central Tokyo, Imano Tokyo Hostel is one of our favourite hostels in Tokyo. Dorm beds are capsule-style with a curtain for privacy, and private rooms or single-sex dorms are available.
There are excellent amenities and a long list of freebies on offer, making this place proper value for money. If you're a budget traveller, then you can't go wrong.
Best Airbnb in Tokyo: Entire Flat for 3
This Shimokitazawa apartment is located next to the train station and is easily accessible from the airport. It's close to a number of convenience stores, and markets are within easy reach. The Japanese Airbnb is cosy and provides all the basic amenities and it provides a proper Japanese way of living.
Quick Summary: The Best Places to Stay in Tokyo
The Japanese capital is a huge and sprawling city, there are so many diverse places to visit in Tokyo. The Greater Tokyo Area is the world's most populous metro area; it's definitely not a place for people who hate crowds as it's so bustling and lively
The Japanese capital has many neighbourhoods, with most areas connected by train and metro stations. With some 1,000 train stations through Tokyo, you'll be able to check them out no matter where to decide to stay. There are plenty of different accommodation options to choose between, from budget-friendly Japanese hostels to luxury hotels and trendy Airbnbs.
While many visitors have heard of famous areas, like Shinjuku, Shibuya, Ebisu, Ginza, and Gaienmae, some of the more offbeat city areas include Tsukiji, with its mammoth fish market, geeky Akihabara, the well-planned Shiodome, the olde-worlde Sugamo, and quirky Harajuku.
If you're visiting Tokyo for the first time, we highly recommend staying in Shinjuku. It's close to many of Tokyo's top attractions and is well-connected to other areas, making it a great base from which to explore the city. If you'd prefer something more authentic, definitely check out Kichijoji.
Shibuya is the coolest place to stay in Tokyo; it's a vibrant part of the city home to the famous Shibuya crossing. Shimokitazawa and Koenji are other hipster areas to stay in, alongside the Akihabara/Ueno districts.
Ueno is also home to some of the cheaper accommodations in Tokyo available, but Asakusa is the best place to go if you're visiting Tokyo on a budget. For families, the exciting Tokyo Bay area has the best activities and accommodation on offer.
Roppongi is Tokyo's top nightlife district, full of quirky bars and nightclubs. For something more upmarket, Ginza is considered one of the most expensive districts in one of the most expensive cities in the world and is where you'll find more 'high-end' activities.
Japan is ultimately known for its incredible sushi and stunning cherry blossoms. The best of these can be found in Tsukiji and Meguro respectively (visit around April for the best cherry blossom display1).
Now you have a rough idea of the best places to stay in Japan, let's check them out in more detail!
Excellent public transportation makes moving between central Tokyo's different neighbourhoods easy and relatively fast. No matter where you stay, Tokyo's vibrant energy and incredible sights are within easy reach.
That said, some areas in Tokyo are better suited to different requirements than others. Whatever you're looking for, here are some of the best areas to stay in Tokyo, as well as the top accommodation and activities in each!
1. Shinjuku – Where to Stay in Tokyo for your First Time
Shinjuku is a very famous neighbourhood and our recommendation for where to stay if you're discovering Tokyo for the first time.
If you like to be right in the action, staying in Shinjuku is ideal. Skyscrapers make for a dazzling skyline and bright neon lights line every street. There are numerous places to stay here, as well as a plethora of dining, shopping, and entertainment options in what might be considered the heart of Tokyo city centre.
Budget backpackers will love how affordable the modern and comfortable hostels in Shinjuku are.
The rooms here in this mid-range hotel have a fresh and modern design, each coming with private bathrooms and a mini-fridge. The hotel has a restaurant, bar, and garden, and even offers massage services (for an additional fee) and it's on of the best hotels in Shinjuku, in the heart of Tokyo city centre.
This large and bright studio sleeps up to four guests and is suitable for families or groups visiting Tokyo. It's just a five-minute walk from the station, ideal for exploring further afield. A full kitchen and wifi are included, so you can enjoy a comfortable stay. It's also close to the 243-meter tallTokyo Metropolitan Government Building2 and plenty of shopping malls.
Located in the heart of Shinjuku, Imano Tokyo Hostel offers private rooms and single-sex dorms, with capsule-style beds and privacy curtains. There are common areas for dining and socialising, while also providing workspaces for digital nomads.
Top things to do in Shinjuku:
Shop till you drop at places like Odakyu, Lumine, Beams Japan, and Takashimaya Times Square. There's heaps of shopping malls here!
Stroll around the old-world area of Golden Gai.
Go bar hopping in Kabukicho.
Soak up the views from the 45th-floor observation deck of the Tokyo Metropolitan Government Building.
Wander through the delightful garden of Shinjuku Gyoen.
Appreciate photography at Place M.
See the greatest live show on the planet at Robot Restaurant (as proclaimed by the late Anthony Bourdain).
Ride in a swan boat and see a shrine honoring the sea goddess of Benzaiten at Inokashira-Koen Park.
Relax in the lush Central Park.
Bat away any tensions at Shinjuku Batting Centre.
See global clothes from throughout the ages at Bunka Gakuen Costume Museum.
Watch an enchanting puppet show at Puk Pupa Teatro.
Get a sense of nostalgia at Omoide Yokocho. Snap a selfie with the LOVE statue.
2. Asakusa – Where to Stay in Tokyo on a Budget
If you're travelling on a budget, Asakusa is an excellent option for where to stay in Tokyo. Tucked away from the city's main hustle and bustle, Asakusa is one of the cheapest neighbourhoods to stay in Tokyo.
This area has a charming old-fashioned vibe, looking like it's been stuck in a time-warp compared to the rest of the city. It's relatively quiet and relaxed and is also a top place to shop for traditional handicrafts.
Agora Place is one of the best hotels in Asakusa and offers some amazing affordable accommodations in Tokyo. It's within walking distance of the neighbourhood's major sights and is well situated close to public transport for getting further afield. It's ideal if you're looking for luxury hotels that won't break the bank.
A lively and sociable purpose-built hostel, this place offers a number of events including Geisha shows, Sumo matches, and walking tours. There's a kitchen to help keep costs down, and a lounge complete with a TV and PS2. The onsite bar and terrace are perfect places to chill and mingle with other travellers.
Best Airbnb in Asakusa: Central Apartment with Projector
This Asakusa Airbnb sleeps up to five guests, ideal for friends and families visiting Tokyo. It's super central so you can get around easily, as the metro and stunning Sensoji Temple – the oldest Buddhist temple in the capital – are less than a 5-minute walk away. Mini parties are allowed, and the condo includes a 100-inch projector where you can stream all your favourite movies.
Top Things to do in Asakusa:
Admire the modern wonder of Tokyo Skytree, before visiting one of the observation decks for fabulous city views.
Learn more about the skies at Konica Minolta Planetarium.
Watch a wrestling match at the National Sumo Stadium Kokugikan.
Visit the beautiful Senso-ji Temple and marvel at the towering pagoda and gleaming statue of Kannon, the Goddess of Mercy.
Step back in time at the 17th-century Edo-period Asakusa-jinja Shrine.
Travel the globe through beer at the World Beer Museum.
See how Tokyo has changed through the ages at the Edo-Tokyo Museum.
Appreciate modern works at the Museum of Contemporary Art.
Rub the sacred cow's stomach at Ushijima Shrine.
Ride the antiquated roller coasters at Hanayashiki amusement park.
Relax in Sumida Park and see the beautiful cherry blossom when in season.
Take a stroll alongside the Sumida River.
3. Roppongi – Where to Stay in Tokyo for Nightlife
Vibrant and electric, Roppongi is one of the best places to stay in Tokyo for a diverse nightlife scene. If nightlife is on your Tokyo itinerary and you're looking for a good time when the sun goes down, this is definitely the best place to stay.
Nightlife in Roppongi is world-class, so you'll never have to wonder what to do at night! You'll be sure to find something going on every night of the week, no matter when you're visiting. The neighbourhood also has plenty to enjoy during the daytime, so you can enjoy an action-packed stay.
Situated a short walk from the famous Roppongi Hills, this hotel is surrounded by leisure and entertainment options. Onsite facilities include a café, laundry services, and all rooms come with a private bathroom and TV. If you're looking for a comfortable stay in the heart of the action, you can't go wrong with what is one of the best hotels in Roppongi.
This Airbnb in Roppongi is bright and spacious with enough room to sleep up to 12 guests. The apartment is situated in the heart of Roppongi, so you'll have all the best bars and restaurants on your doorstep. It's also very close to Roppongi Station, so you can easily travel further afield.
Best Hostel in Roppongi: Kaisu Hostel
Kaisu hostel is one of Tokyo's best hostels because of its location, modern decor, and comfortable dorm beds. There's an awesome onsite bar to kickstart your evening, as well as a cafe to get your fix the morning after.
The drawback is that there's no kitchen for guests, but they redeem themselves thanks to the lavish free breakfast offered each morning.
Top Things to Do in Roppongi:
Visit Nogi-jinja Shrine, dedicated to war hero General Nogi.
Gaze up at the soaring Tokyo Tower before heading to one of the two observation decks for panoramic city views.
Climb the huge lantern-lit stone steps at Atago-Jinja Shrine to reach Tokyo's highest natural point.
Connect with your inner creative at diverse art museums and galleries such as the National Art Centre Tokyo, Gallery Side 2, Perrotin Tokyo, and the Mori Art Museum.
Shop, dine, and be entertained at the massive Roppongi Hills complex.
Sip craft beers and gorge on homemade pub-grub favorites at BrewDog Roppongi.
Take in some local culture and history at the 14th-century Zojo-Ji Temple, home to a gigantic Edo-era bell.
Aim for the bull's eye or try for one-hundred-and-eighty at I Darts Tokyo.
Enjoy fresh air and nature at Hinokicho Park.
Hop from bar to bar and party hard in the area's numerous nightclubs.
Staying in Shiodome vs Roppongi
Roppongi can be a little bit overwhelming, even by Tokyo's standards. The nightlife is full-on here, which can get a bit too much for some.
If you want to stay somewhere a little tamer without sacrificing location or leisure, then consider staying in Tokyo's Shiodome district instead.
Shiodome is one of the newest parts of Tokyo, having only been open to the public for the last decade or so. The district inhabits the remnants of a derelict railyard, which was built on top of reclaimed marshland.
Now, Shiodome is an ultra-modern area, defined by densely packed skyscrapers and high-speed rails. It's ultimately a business district in Tokyo, full of scampering businessmen.
So, if you're looking for a neighbourhood near Roppongi that isn't as in-your-face or high-charged, Shiodome may be a better option. When you do feel like partying, Roppongi is only a short train ride away.
4. Shibuya – Coolest Place to Stay in Tokyo
One of the most most popular areas in the city, Shibuya is a popular place to stay in Tokyo. There's always plenty going on and, whether by day or by night, it's all but impossible to feel bored here.
Youthful and hip, Shibuya is a favourite hangout spot for trendy locals. There are tons of funky shops, cafes, restaurants, and bars, not to mention a heap of terrific things to do and see.
This comfortable accommodation in Shibuya boasts an onsite restaurant and a variety of room options. Each one has a private bathroom and a kitchenette, and even its own washing machine for total convenience. It's one of the best hotels in the city in terms of facilities.
The Millennials is an awesome hostel that lets you live comfortably for an unbelievable price! It offers Smart Pods, the accommodation provides guests with private and functional sleeping areas. There's a workspace, kitchen and lounge for getting to know other travellers. The best thing about Millennials has to be the free beer, which is unlimited throughout your stay and it's close to Shibuya station.
Best Airbnb in Shibuya: Room 303 Shibuya Area
This bright and modern studio sleeps three guests and is located just 5 minutes from Shibuya Station. The main attractions are within walking distance, and the rest of Tokyo is easily accessible by train. The apartment features a kitchen and laundry facilities, so you can enjoy all the comforts of home on your travels.
Top Things to do in Shibuya:
Travel back in time at Nonbei Yokocho and grab a drink in one of the dinky bars.
Hunt for your all-time favourite tunes at the enormous Disk Union.
Brave The Scramble, the world-famous frenetic pedestrian crossing.
Examine the collections at the Tokyo Photographic Art Museum.
Admire edgier art pieces in the Diesel Art Gallery.
Flick through the diverse titles at ultra-hip book stores like Yamashita Shoten.
Watch arty and indie movies from Japan and overseas at Uplink.
Feast your eyes on the marvelous Meiji-Jingu Shrine, the most opulent shrine in Tokyo.
Bag a bargain on second-hand clothes along Cat Street and Harajuku Street, or give your credit cards a workout along the high-end Omotesando street.
Go people-watching in Harajuku, an area known for its quirky stores and alternative atmosphere.
Snap a picture of the bronze effigy of Hachiko, a Japanese Akita with a sad tale.
Visit the family-run Maruara Watanabe to pick up a selection of souvenirs, and grab some kitsch from the vending machines.
Head to Yoyogi Koen (Park) at the weekends to watch varied street performers entertaining passersby.
Shibuya Neighborhood Guide
Shibuya is an enormous neighbourhood, so there are a variety of districts to choose from. Some of these include:
Daikanyama – This small, eccentric neighborhood is only a short walk from Shibuya but is worlds away in terms of vibes. Where Shibuya is bustling and hectic, Daikanyama is languid and best enjoyed at a leisurely pace. Some people have described this area as "Tokyo's Little Brooklyn," which can only be a good thing.
Ebisu – This satellite neighborhood is a more residential part of Shibuya. It's a laid back area, better for relaxing with a beer or some street food following a long day of exploring Tokyo. Locals love to hang out in the ubiquitous and microscopic tachinomiya (standing-room bars) that are dotted throughout the district. If you're searching for unique places to stay in Tokyo, you'll find some around here.
Harajuku – Harajuku is weird, but in that uncanny Japanese way that we've all come to know and love. This eccentric neighborhood has helped breed many of the most popular youth fashions in Tokyo, including the notorious kawaii (hyper-cuteness) and 'oh-so-bad' Tokyo-goth. A walk around this area is a culture shock to the max voltage and you will walk away either astounded or just confused.
5. Tokyo Bay – Where to Stay in Tokyo for Families
Tokyo Bay and the connected island of Odaiba is the best place to stay in Tokyo for families and is completely different from the rest of the city
Theme parks and activities will keep the whole family entertained for days on end, and there are plenty of opportunities to enjoy some downtime on the beach. This modern area feels more like a resort than part of a huge global city.
Situated less than a ten-minute walk from the beach, the modern hotel has a selection of rooms to suit different group sizes. There are a variety of restaurants and bars on offer, as well as a fitness centre and a swimming pool. There are child-friendly services, as well as free shuttles to Tokyo Disney Resort.
Although located a short distance from Tokyo Bay (hostels are somewhat lacking in this area), this capsule hotel in Tokyo is easily connected to top attractions by public transport. There are single-sex dorms available (with 6-8 beds in total), and a beautiful rooftop terrace to chill and look over the city.
Best Airbnb in Tokyo Bay: Newly Renovated Apartment for 10
Sleeping up to 10 guests, this Airbnb near Tokyo Bay is ideal for groups and families visiting Tokyo. It's surrounded by bars and restaurants and is located close to the station for easy access to Tokyo's best shopping areas. Guests will be provided with all the essentials, including a kitchen and laundry facilities.
Top Things to do in Tokyo Bay:
Meet your favourite characters, have thrills and spills on the rides, and be thoroughly enchanted at Tokyo Disney.
Soak up some rays at Tokyo Beach and chill out at Odaiba Seaside Park.
Marvel at the views from Odaiba Ferris Wheel.
Leap into the future at the National Museum of Emerging Science & Innovation, AKA Miraikan.
Enjoy retail therapy at places like DiverCity Tokyo Plaza, Palette Town, Aqua City, Venus Fort, and Decks Tokyo Beach.
Soak in the hot springs at Oedo Onsen Monogatari.
Visit the gigantic Fuji TV Building.
Feel shivers down your spine as you go ghost hunting at Daiba Kaiki Gakko.
Take tons of cool pictures at the Tokyo Trick Art Museum.
Try varied activities, including darts, pool, and karaoke, at Tokyo Leisure Land.
Be impressed by plastic fantastic at Legoland Discovery Center Tokyo.
Enter the world of video games at Joypolis, a theme park run by SEGA.
6. Ginza – Best Place to Stay in Tokyo for Big Spenders
Ginza is by no means budget-friendly. In fact, it's considered one of the most expensive districts in one of the most expensive countries in the world.
As one of the richest neighbourhoods in Tokyo, Ginza is the epicentre for all things luxurious, classy, and chic. High-fashion retailers line the streets here and upscale restaurants serve exorbitant dishes that cost more than most could ever afford.
The district itself is a bit of a tourist attraction by now and is still worth experiencing. You can do all the window shopping and people watching you like here, as there are endless supplies of both here.
Considering how crazy expensive Ginza is, the Hotel Gracery is relatively cheap. Staying here, you'll get all of the usual 4-star services as well as an excellent location. Rooms have all the basic necessities, so you can enjoy a comfortable stay.
This newly-built apartment in Ginza is bright and spacious. There's one double and one sofa-bed, which can sleep up to four guests. It's situated in an ideal location if you're looking to shop and dine out in Tokyo and is close to numerous cultural attractions.
This Imano Tokyo Ginza Hostel is a stylish and immaculate place with pretty damn comfortable beds. There's a massive lounge area which is a great place to meet fellow travellers. The capsule beds are pretty epic too.
Although the hostel is situated on the edge of Ginza, the location is still very accessible. The Hatchobori train station is pretty much around the corner, which is a great means of visiting the rest of the city.
Things to do in Ginza:
Visit the famous Ginza Crossing.
Join the masses on Chuo-Dori street during the weekends – the streets are all closed to vehicles during this time so it's pedestrian-only.
See a show at one of the many theaters, which host both traditional and contemporary performances.
Learn about Japanese cinema at the National Film Archive of Japan.
Browse the mega-shops of some of Japan's most famous brands, like Yamaha and Sony.
Check out the free exhibitions of the Pola Museum Art Annex, located on the third floor of the Pola Ginza Building.
Check out the awesome Wako Clocktower.
7. Shimokitazawa – Most Hipster Place to Stay in Tokyo
Although Daikanyama has been called the "hipster capital of Tokyo", it's started to become over-touristy. The real area for all things counterculture in Tokyo is the Shimokitazawa district!
Shimokitazawa is a Tokyo neighbourhood that values artistry, self-expression, bohemian lifestyles, and anything else that's not related to mass consumption. In fact, this neighbourhood was founded from grassroots ideas, originally being the quarters for rural farmers escaping to Tokyo from the fields.
Where Daikanyama and Shibuya are defined by boutique stores and charming little coffee joints, Shimokitazawa has gritty street art and dusty vintage shops.
So if you're looking for the actual most hipster place in Tokyo, Shimokitazawa is it.
This awesome ryokan near Shimokitazawa provides authentic accommodations in Tokyo. Featuring free wifi and a hot steam bath, the ryokan also offers an Asian breakfast each morning. It's within walking distance to Shinganji Temple, Shimokitazawa Garden and the Shoin Shrine.
Best Airbnb in Shimokitazawa: Japanese-size Modern Living Apt
This Shimokitazawa apartment is located next to the train station and is easily accessible from the airport. It's close to a number of convenience stores, and markets are within easy reach. The Airbnb is cosy and provides all the basic amenities and it provides a proper Japanese way of living.
Best Hostel in Shimokitazawa: The Wardrobe Hostel
This hostel in Shimokitazawa is ideal for travellers looking for a quiet stay in Tokyo. It's by no means a party hostel, but it's located close to the lively bars, shops and cafes. It provides relaxing accommodation and a small green oasis in the centre of the city. The hostel is simple overall, but perfect if you're travelling on a budget.
Things to do in Shimokitazawa:
Go hunting for graffiti.
Buy some secondhand clothing at one of the many thrift stores.
Get your organic, gluten-free, farm-to-table food here.
Walk into one of the many old cinemas, like Tollywood Theater and the Honda Gekijo.
Go antique shopping, and by that, we mean window shopping because the prices can be steep.
Attend one of the annual flea markets.
Get cheap drinks and be sure to drop one of the many music venues in the area.
8. Meguro – The Best Place to Stay in Tokyo for Cherry Blossoms
When springtime rolls around, this district goes absolutely nuts as local Tokyoites pile into Meguro to see the blooming cherry blossoms. The Meguro River runs through the middle of the neighbourhood and is lined with over 800 of these trees. When they're in bloom, it's magical.
If you'd like to see the cherry blossom trees, there is no better area to stay in Tokyo than Meguro. Having a picnic under the trees is one of the best things to do in Tokyo, but, fair warning, it's prime real estate.
When the cherry blossoms are over, Meguro is a laid-back residential area. Over the past few years, it's actually picked up a trendier reputation as lots of art galleries and cafes are opening up. Combine those with an interesting selection of museums, and Meguro offers plenty to keep you occupied.
This hotel is in a quiet area and is recommended for two travellers. Rooms are bright and modern, and full of amenities to make your stay comfortable. There are a number of supermarkets close to the hotel, as well as museums, parks and shrines.
This trendy accommodation in Meguro is newly renovated and stunningly detailed. It sleeps four guests and includes a kitchen, washing machine and wifi. Shinsen gourmet street is within walking distance from the property, as well as other major shopping areas.
While this hostel is technically located in Shibuya, it skims the northern edge of Maguro and is the only backpacker lodge in the area.
That being said, you can now benefit from the best of both worlds! You can drink and party in Shibuya and then have a chill day in Meguro, which is a win-win if you ask me. Given the outstanding reputation of this hostel, we think it's a good option if you're looking for budget accommodations in Tokyo when springtime rolls around.
Things to do in Meguro:
Marvel at the cherry blossoms.
Get your fill of seafood at the Samna Festival in September – samna is a poor man's fish that is famously grilled in Meguro.
See some Art Deco at the Tokyo Metropolitan Teien Art Museum.
Check out the famous bamboo forest at Suzume-no Oyado Ryokuchi Park this is one of the most Instagrammable places in Tokyo.
Have some Japanese comfort food at Tonkatsu Tonki.
Have a beer and develop your own photos (in a dark room) at Paper Pool.
9. Akihabara and Ueno – Quirkiest Area in Tokyo
Akihabara is ground-zero for all things anime, manga, and video gaming! We're talking about the cosplayers, the hardcore gamers, the weirdly sexualized maids; everything that we have come to know about in Japanese otaku culture.
Akihabara (aka Electric Town) is a very active place – full of costumed hospitality workers with the sounds of arcades and video games in the background. If you like peace and serenity, this probably isn't the best location.
If you're looking for a less bombastic experience, you may do better further north in Ueno and the Tokyo station area. Ueno is an older part of town, known more for its Imperial Palace3, the National Museum, Tokyo metropolitan art museum and Ueno park.
This is an all-around excellent hotel that provides awesome service and comfortable rooms for a great price. The style is a bit more old-school, but everything runs very smoothly. It's also one of the best hotels in Tokyo on a budget, as breakfast is free.
This quaint apartment in Tokyo is suitable for two guests and contains all basic amenities. It's close to the Tokyo and Ueno train station, and Ginza and Asakusa are a short walk away. You'll have easy access to Ueno Park and the National Museum, as well as shops and restaurants.
Best Hostel in Akihabara: &and Hostel Akihabara
This hostel provides private rooms and cosy bunks in dorm rooms. It's modern and clean and makes for a comfortable and affordable stay. It's steps away from the Tokyo station, Ueno train station and the Imperial Palace, the main residence of the Imperial Family.
Things to do in Akihabara-Ueno:
See the cherry blossoms at Ueno Park.
Walk around Akihabara with your best cosplay outfit! (Sunday is when the main street is pedestrian-only.)
Hit the sticks in one of Akihabara's many arcades.
See the statue of Saigo Takamori – the man who inspired the fictional character Katsumoto in The Last Samurai – in Ueno.
Visit the massive Tokyo National Museum in Ueno.
Go to an anime-themed cafe in Akihabara, like the Gundam iteration.
Shop for anime memorabilia, fantastic babbles, cheap electronics, and anything else you would've loved as a kid.
Visit the Imperial Palace and take in the impressive facade of the Tokyo station.
10. Koenji – The Original Cool Tokyo Neighborhood
This is the place where Tokyo punk rock was born! Koenji is one of THE coolest places to stay in Tokyo, and you'll find some awesome accommodation here.
Suginami – the ward Koenji lies in – is also where you'll find the highest concentration of anime studios in Tokyo. Picture giant robots fighting in your head while backed by epic guitar chords.
While punk rock may not be as popular as it once was, underground music still reigns supreme in this part of Tokyo. There are clubs and bars everywhere playing all kinds of genres, from Japanese metal to house to electronic.
Top Edge is a relatively new hostel in a Tokyo neighbourhood. This hostel does everything right – welcoming staff, excellent location, and an onsite bar that does not disappoint. It's full of quirky decorations and is a great place to meet new travellers.
Situated in Koenji, this flat has three bedrooms and sleeps up to eight guests. It's a short walk from the train station providing easy access and sits in the heart of the best shopping and dining districts. Despite this, the apartment is slightly off the beaten path, so you can rest comfortably.
Best Hotel in Koenji: BnA Art Hotel Koenji
How often do you have the opportunity to sleep inside a piece of art? BnA Art Hotel Koenji provides a unique experience by allowing local artists to paint the inside of guest rooms here. A portion of the room rate goes to support the artists and also provides guests with comfortable accommodation.
Things to do in Koenji:
Dance away at the Awa Odori Festival.
Check out some Japanese underground psychedelic at U.F.O Club.
See which acts are playing at Sound Studio Dom (and BYOB!).
See a show at the hallowed 20,000 Den-Atsu, just back from the dead.
Geek out over anime and otaku at 44 Sonic.
Take a tour of the Suginami Animation Museum.
Give your ears a break at the Mabashi Inari Shrine.
Shop for all things vintage at the shopping area outside the train station.
11. Tsukiji – Best Sushi in Tokyo
Tsukiji hosts one of the largest and most important fish markets in all of Japan. For almost a century, the enormous Tsukiji Fish Market has provided Tokyo with nearly every kind of seafood product imaginable. You can find just about anything here, from the finest cuts of maguro (bluefin tuna) to live tako (octopus) to creamy hotate (scallops).
Wherever there is seafood being imported, there are shops preparing it as well. The Outer Markets of Tsukiji5, which handles over 2,000 tons of fresh seafood a day, are absolutely jam-packed with sushi stalls and street food vendors. Whether you want your fish fried, fresh, grilled, or crushed, you can definitely find it here.
This hotel is literally located in the Outer Market of Tsukiji! That means you can grab some of the best sushi in Tokyo simply by walking out the front door. The facilities are excellent and some apartments even come equipped with a kitchenette (just in case you want to prepare your own sushi).
While technically located in nearby Ginza, Iman Tokyo is still very close to the markets (15 mins walk). The hostel itself is very accommodating, not to mention very good looking, and is sure to provide you with an excellent experience.
Best Airbnb in Tsukiji: TSUKIJI INSIDE Flat for Four
This studio flat is bright, modern and stylish. Big windows bring lots of natural light into the living space, which contains a full kitchen and seating area. The host includes small details like free tea and coffee and a handmade guide of the area, so you can enjoy a comfortable stay. Up to four guests can stay here, ideal for groups visiting Tokyo.
Things to do in Tsukiji:
Find the best street food at the Tsukiji outer markets.
Check out the new Toyama Markets nearby.
Eat the freshest sashimi of your life.
Grab some food to go and have a picnic in the Hamarikyu Gardens.
Drop by the Tsukiji Honganji, located very near to the outer markets.
12. Kichijoji – Best Local Place to Stay in Tokyo
Located at the far western end of Tokyo, Kichijoji is pretty far off any sort of tourist track. It's a mostly local neighbourhood that sees little in the way of non-Japanese visitors.
It's a really cool area to stay in Tokyo, filled with intimate alleyways, hidden food vendors, vintage shops, and wonderful parklands. Inokashira Park is often the most touted attraction in Kichijoji, it's one of the most beautiful green spaces in Tokyo and makes for a very easy place to relax.
This park also hosts the official Ghibli Museum, so if you're a Miyazaki maniac, this is probably going to be the highlight of your trip.
This studio apartment is situated in one of the best places to stay in Tokyo. It's within walking distance to numerous restaurants and shops, as well as Kichijoji Station. Up to three guests can stay here, and all basic amenities are provided including a small kitchen and laundry facilities.
This hostel provides individual sleeping bunks, so guests can have their privacy in mixed dorms. There's free wifi throughout the hostel, and free toiletries are also offered. It's ideally located close to a number of restaurants, as well as parks and the Kichijoji Art Museum.
Best Hotel in Kichijoji: Kichijoji Daiichi Hotel
This large hotel is located a bit off the main road in a quiet spot. Rooms are cosy but the main atrium is large and offers lots of room to breathe. A unique characteristic of this hotel is that there is a bowling alley on-site, which is free for guests! If you're looking for where to stay in Tokyo with kids, this is a great option.
Things to do in Kichijoji:
Let your inner child run free at the Ghibli Museum.
Paddle a swan boat on Inokashira Pond.
Visit Tokyo's own Penny Lane.
Shop at the local Sunroad Shotengai.
Go bar hopping in the hidden alleys of Harmonica Yokocho.
Check out the local jazz bars for which Kichijoji is famous.
Getting Around Tokyo
It's hard to comprehend the utter size of this place. Tokyo is absolutely gargantuan and seems to stretch on forever into the distance. Getting around Tokyo is not going to be a walk in the park (though, you'll probably visit a few parks!)
Crucially, Tokyo has an extremely modern and effective transportation system. Trains are fast, ubiquitous, and can take you to just about any part of the city. You can visit Tokyo without ever having to step inside a car and it's probably better that way.
The train system in Tokyo is a bit confusing, mostly due to the fact that there is no single agency managing public transport. In fact, several companies – both private and public – run the show here:
JR East – a private company with the most coverage.
Tokyo Metro/Toei Metro – the city subways.
9 private companies that offer various connections.
Note that each individual company requires a different ticket e.g. a JR East ticket will not work on the Toei subways.
So study the Tokyo metro system4 as much as you can. Otherwise, it never hurts to ask for help – the Japanese are crazy friendly and know how confusing their own system is.
When is the Best Time to Visit Tokyo?
When to visit Tokyo really comes down to what you want to do while you're there. Yes, spring is amazing in Japan and autumn ain't too bad either, but summer and winter also have their merits.
If we're being honest, spring is definitely the best time to visit Tokyo. During this season, temperatures are pleasant, the weather is lovely, and there aren't too many tourists. The exception to that last point is when the cherry blossoms bloom. People travel from all over the world to see the magical displays of blossoms and then leave as quickly as the petals fall.
Summer is generally not an ideal time to travel to Tokyo; this is the hottest and most humid time of year as well as the rainy season. Near the end of the summer is when the typhoon season starts, which can lead to downpours of rain. Oddly enough, summer is when most people visit as that is their holiday time. This means higher prices, less availability, and more crowded attractions.
Autumn in Tokyo is beautiful. The typhoons should be over by October and the temperature will remain comfortable until December. The deciduous trees will begin to change colour as well – to bright golds and deep reds – and could easily give the cherry blossoms a run for their money.
Winters in Tokyo can be cold but are most often dry. A lot of people don't like Tokyo in the winter, but this is one of the best times to hit up the izakayas. Nothing beats a cup of sake and the heat of a grill when it's cold outside.
Here's what people usually ask us about the areas of Tokyo and where to stay.
ALWAYS sort out your backpacker insurance before your trip. There's plenty to choose from in that department, but a good place to start is Safety Wing.
They offer month-to-month payments, no lock-in contracts, and require absolutely no itineraries: that's the exact kind of insurance long-term travellers and digital nomads need.
SafetyWing is cheap, easy, and admin-free: just sign up lickety-split so you can get back to it!
Click the button below to learn more about SafetyWing's setup or read our insider review for the full tasty scoop.
Tokyo can be overwhelming, but with the help of this guide to choose the best area to stay. It doesn't have to be though! With world-class public transit readily available, you can have the entire city at your fingertips.
If you can't decide where to stay in Tokyo, you can't go wrong with Shinjuku. Imano Tokyo Hostel is an amazing place to stay, giving you comfort and convenience in the heart of the city.
For something more upmarket, the Grand Nikko Tokyo Daiba hotel provides stylish and family-friendly accommodations in Tokyo.
---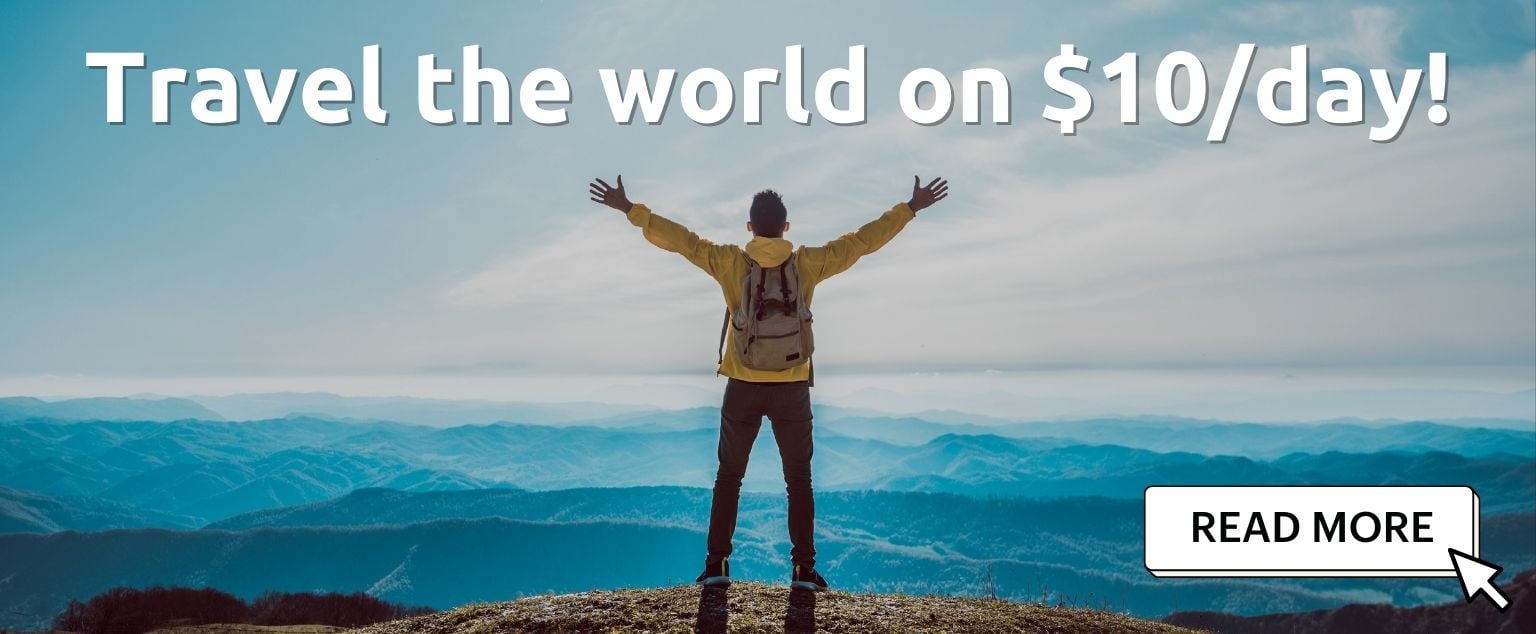 And for transparency's sake, please know that some of the links in our content are affiliate links. That means that if you book your accommodation, buy your gear, or sort your insurance through our link, we earn a small commission (at no extra cost to you). That said, we only link to the gear we trust and never recommend services we don't believe are up to scratch. Again, thank you!