SIM cards are a royal pain in the butt when travelling. Every time you land somewhere new, you have to perform the same song and dance of going out of your way to get a new sim pretty much as soon as possible.
Usually what happens is that you land in the airport and then you either get ripped off buying a SIM card there or navigate to town without any connectivity. Once you're in town, you have to navigate a foreign city sifting through local SIM providers, various plans, and also probably getting lost along the way. It's not the ideal way to start a vacation and I cannot even count the hours I've lost shopping for sims in new countries.
That's why buying one of the best international SIM cards is THE way to go.
An International SIM card is one which will work all over the world meaning that you never have to change it again – no more messing around at the O2 Kiosk in strange airports!
Now, to set the record straight, while there are cheaper travel SIM cards in existence, they still aren't exactly cheap. Nine times out of ten, a local SIM card is always going to be the cheaper option for budget backpackers.
Maybe you're a digital nomad who always needs to be connected, maybe you're a high-flying businessperson with fancy business attire who makes busy business calls while on holiday or maybe (like me) you are just sick of having to change sims.
Either way, this is the list of the best international SIM cards on the market! I've done all the leg-work and the research to deliver an international SIM cards review in full. So let's get ourselves connected.
Compare The Best International SIM Cards
This isn't the whole roundup but it is my personal pick of the best international SIM cards worth looking into, each one serving a different niche.
OVERALL BEST INTERNATIONAL SIM CARD
OVERALL BEST INTERNATIONAL SIM CARD
OneSimCard
> e-Sim and Traditional Sims available
> Wide and reliable coverage
> Low SIM-purchasing fees
Best E-Sim For Travel
Best E-Sim For Travel
HolaFly
> Virtual sim – no plastic needed!
> Excellent range of packages
> Download before you leave home
A CHEAPER INTERNATIONAL SIM CARD
A CHEAPER INTERNATIONAL SIM CARD
TravelSim Worldwide Card
> Cheaper initial cost
> Some cheaper rates for off-beat countries
> No long-standing reputation
BEST DATA SIM CARD FOR INTERNATIONAL TRAVEL
A SIMPLE DATA SIM CARD FOR WORLDWIDE TRAVEL
A SIMPLE DATA SIM CARD FOR WORLDWIDE TRAVEL
Surfroam SIM Card
> Simple rates – no bundle packs
> Huge coverage
> Requires a PRO account for maximum coverage
UNLIMITED DATA INTERNATIONAL SIM CARD
THE BEST INTERNATIONAL SIM CARD FOR EUROPE
THE BEST INTERNATIONAL SIM CARD FOR EUROPE
Orange Holiday Europe Prepaid SIM Card
> Extremely reliable in Europe
> Easily sufficient for a two-week holiday
> Excludes a number of countries in Europe
What is an International SIM Card?
International SIMs, roaming SIMs, travel SIM Cards whatever: a rose by any name can still order you a pizza when you don't want to leave the guesthouse after all right? That's what an international SIM card is, a SIM card that will have you hooked up from "anywhere".
Why did you put 'anywhere' in quotes?
Because it's a highly variable anywhere. "Anywhere" really means from the countries that the international SIM covers. That said, some of these travel SIM providers cover over 200 countries.
That also said, there are only 195 countries in the world so I'm not sure how they mathed those numbers out.
Looking for Best Coworking Hostel in the World?
Come visit Tribal Bali – Bali's first specially designed, custom-built co-living hostel…
Bali's most special backpacker hostel is finally open…. Tribal Bali is a custom-designed, purpose-built co-living hostel – a place to work, rest, play and stay. A place to find your tribe and hands down the best place in Bali to hustle hard and make new friends…
So, how does an international SIM card work?
Without getting too technical, an international SIM card isn't programmed to one specific network. It's programmed to operate on a number of networks in a number of different geographical locations – specifically, networks using the GSM (Global Systems of Management Communications) framework.
That's why to use your cell phone internationally with a travel SIM card it needs to be:
GSM-compatible (many phones are).
Unlocked, i.e. not tied to a provider.
Do be sure about that unlocked phone bit before you go ahead and buy a new one.
Basically, global SIM cards will plug into a local network from the country you're travelling to… Consensually, of course.
That's why coverage so strongly varies among the many international SIMs. Some SIM cards are for worldwide use and programmed accordingly. Some SIM cards are for international roaming in certain regions like Asia, the USA, or Europe (usually, omitting a third of Europe in their coverage).
For example, you'll need a different sim card for the USA and Canada in most cases, but in Europe you'll more than likely be able to use the same one.
Who benefits from buying an international SIM card?
Well, like I said, not so much the longterm backpacker types. A local SIM card is pretty much always cheaper and much more practical (and reliable) for long stays in any country. Unfortunately, actual cheap international sim cards don't exist yet.
Country-hoppers, on the other hand, may want to consider buying some sort of prepaid international SIM card. Buying local SIM cards for only 1-2 weeks of use eight times in a trip is nobody's idea of fun, especially if you care about data usage and double especially if you care about plastic ending up in the ocean.
People living the digital nomad lifestyle may also benefit from a travel SIM. Though a local SIM is much more equipped for longterm stays in a country, sometimes the options or service is crap and sometimes you'll spend long stretches in transit which is a perfect time to crunch out a few hours. Besides, there is no rule that says you can't have two SIMs. A prepaid international sim card might be the best option here (more about that later).
Lastly, business people or people that take frequent short trips will benefit from a SIM card for international travel. I might be stereotyping here but I kinda feel that these folk are less concerned with the costs associated. Plus, most SIM cards for overseas use tend to have 1-year validity for purchased credit, so it's totally viable to park your SIM after a trip and then pop it back in for the next one.
The Best SIM Cards for International Travellers
Beginning the list are the top international SIM cards for traveling that do everything a SIM card should do: call, texts, and mobile data. These SIMs have some pretty major coverage globally and for most travellers in the world, are more than sufficient.
Of course, there has to be a best-of-the-best in this international sim card comparison. So first up–the best travel SIM card!
#1 The Overall Best International SIM Card – OneSim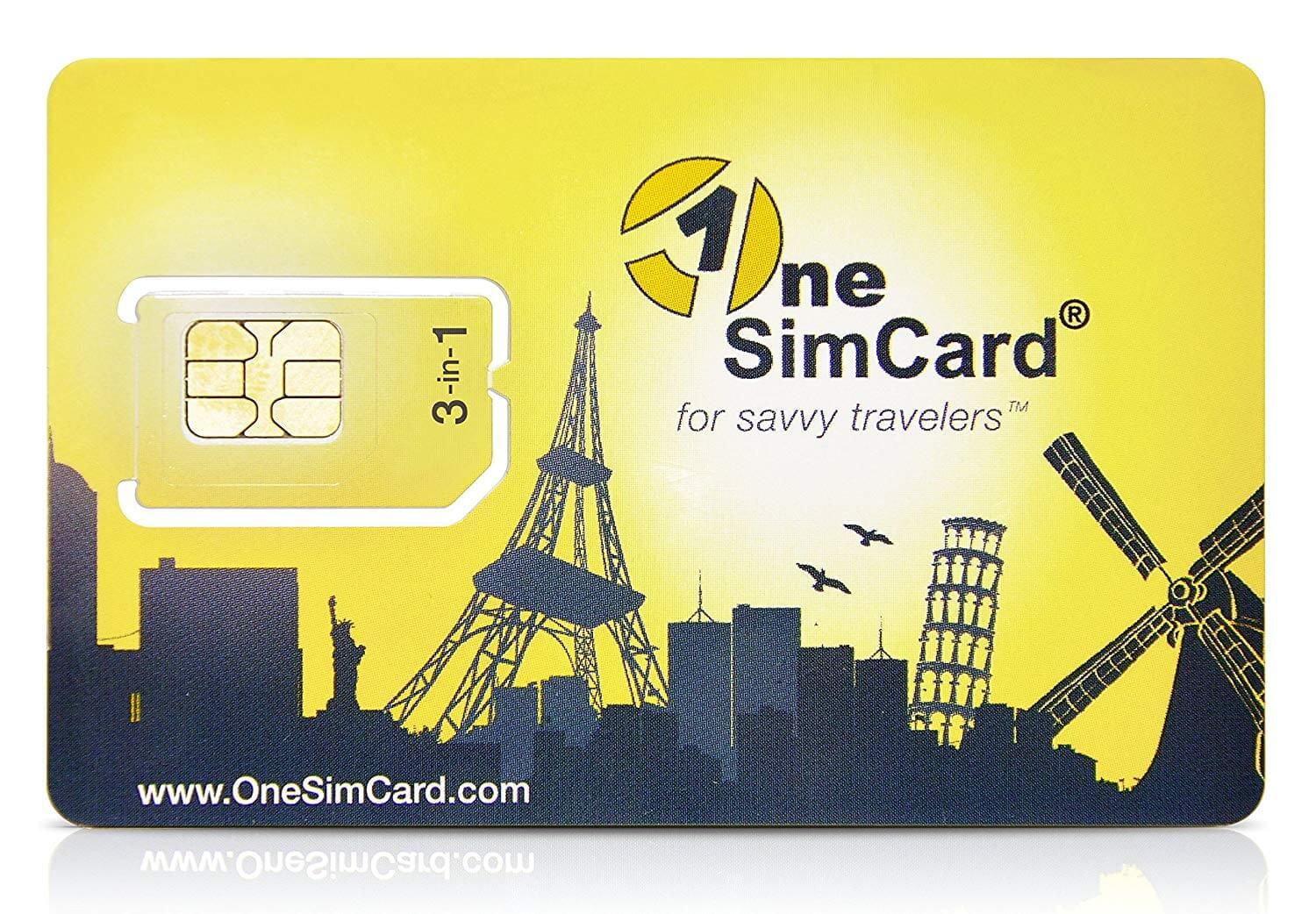 Ok, so what makes OneSim the best travel SIM card? It's a fine difference between the first few candidates but OneSim edges out on top for a combination of versatility, pricing, and reliability.
First up, they offer multiple different SIM cards each catering to different travelling needs INCLUDING (but not limited to) 2 awesome e-Sim options:
OneSimCard e-Sim World (From $9.95) – Coverage of 150 countries with free incoming calls on EU numbers.
OneSimCard e-Sim Asiana (From $9.95) – Specially designed for Asia and Oceania. Data packages available.
If your phone is not yet e-Sim ready, then worry not because OneSim also offer some excellent deals on plastic sims:
OneSimCard Universal ($29.95) – Coverage of over 200 countries but with a more limited data service (50+) countries.
OneSimCard Expedition ($34.95) – Offers much the same coverage as the OneSim Universal travel SIM but with way more data coverage. It's the choice for the explorers.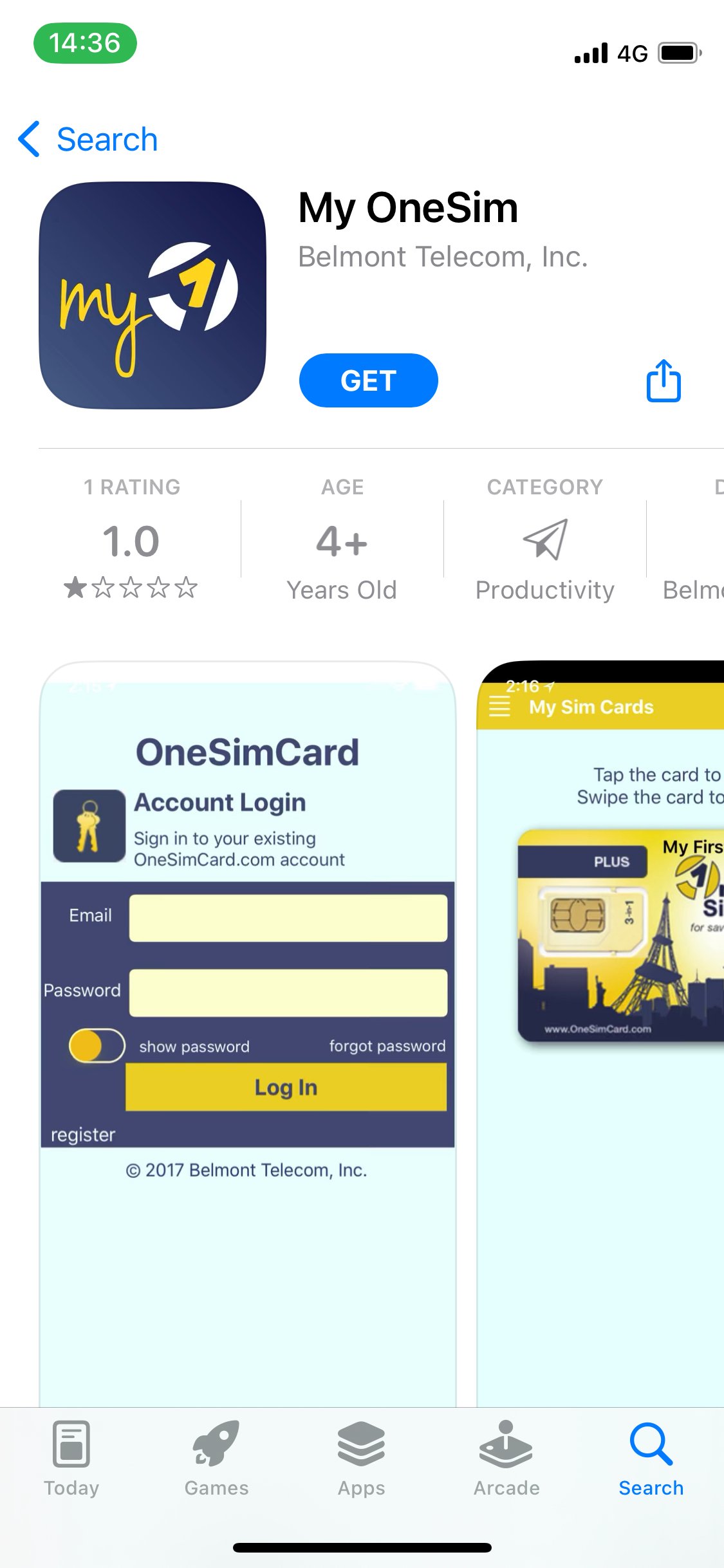 How OneSim Works
You'll get a $10 bonus credit with any OneSIM roaming SIM card purchase, but once that's gone, you'll have to continue buying data plans. Rates vary wildly by both the choice of travel SIM card you are using and the country you're in so you'll need to check these rates to see if they suit you.
You'll receive two numbers: a European (Estonian) number and a choice of one from the USA, UK, Australia, or Canada. Incoming calls on the primary European number is free in a large coverage of countries or starting from $0.25/min otherwise. Outgoing calls also start from $0.25/min (dependent on locations) and receiving texts are free.
Casual data rates start at rather hefty $0.20/MB. However, what makes this such a good prepaid international SIM card is that there is a lot of choices to lower your costs. You can buy data bundles ranging from one/two weeks to a month divided by zone or region. There are also discount plans and bundles available for call rates. This makes the OneSIM one of the best international SIM cards for data as well.
So, is it worth it?
Although not strictly the cheapest international SIM card on the market, the wealth of choices means that you can tailor your SIM card to your world travel needs and minimize costs. The added bonus is that OneSim has been kicking around for a while so they know the market well.
They provide a reliable service, as well as a bunch of neat extras, to keep their clients happy chappies. If you're looking for the best sim card for international travel, OneSIM is definitely one you should consider getting.
#2 Best Global eSim Provider – Holafly
If you have a modern phone (iPhone 11 , Samsung Galaxy S21, etc or above) it will probably be eSim compatible. This means that you don't actually need a plastic SIM card but can simply download an eSim via HolaFly the same way you would download an app.
When I first heard of eSim about one year ago, it was something of a niche product simply because most travellers were using phones and devices that were not eSim compatible. However that is changing fast and by 2024, an estimated 80% of travlers will use eSim. The eSim marketplace is a very exciting one and the providers are contently innovating to come up with some new, better, cheaper packages – according to our research, HolaFly are currently leading the pack.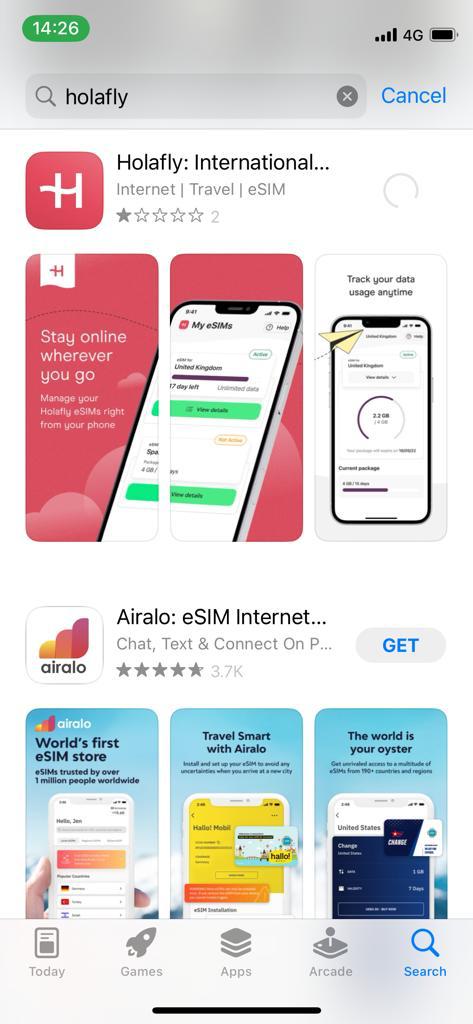 How HolaFly Works
Firstly, do note that at this time HolaFly don't offer a single International Sim Card that covers the entire world. However the beauty of using HolaFly is that once the app is downloaded onto your phone, it is incredibly simple to log into it and select a package for the destination you need.
Furthermore, HolaFly do currently offer an easy-to-use and competitively priced Europe package that covers the entire continent (more or less). Hopefully they will soon offer a similar product for South America and Southeast Asia too.
Simply download the HolaFly app onto your device and then you can use it to browse and compare eSim packages from well over 100 countries. HolaFly also offer data sharing capabilities in some destinations, which is very handy for couples traveling together.
So, Is It Worth It?
The packages available via HolaFly are not the cheapest and you may end up paying a bit more than you would with a plastic sim. Unless of course you use our exclusive THEBROKEBACKPACKER coupon code and bag yourself some savings.
Overall though, in terms of sheer convenience yes HolaFly is worth it – you you can browse for and install an eSim from the comfort your device and get it ready to use before you even leave home which saves a whole lotta hassle. That said, the one I tried in India last year did not work too well.
#3 A Cheaper International SIM Card – TravelSim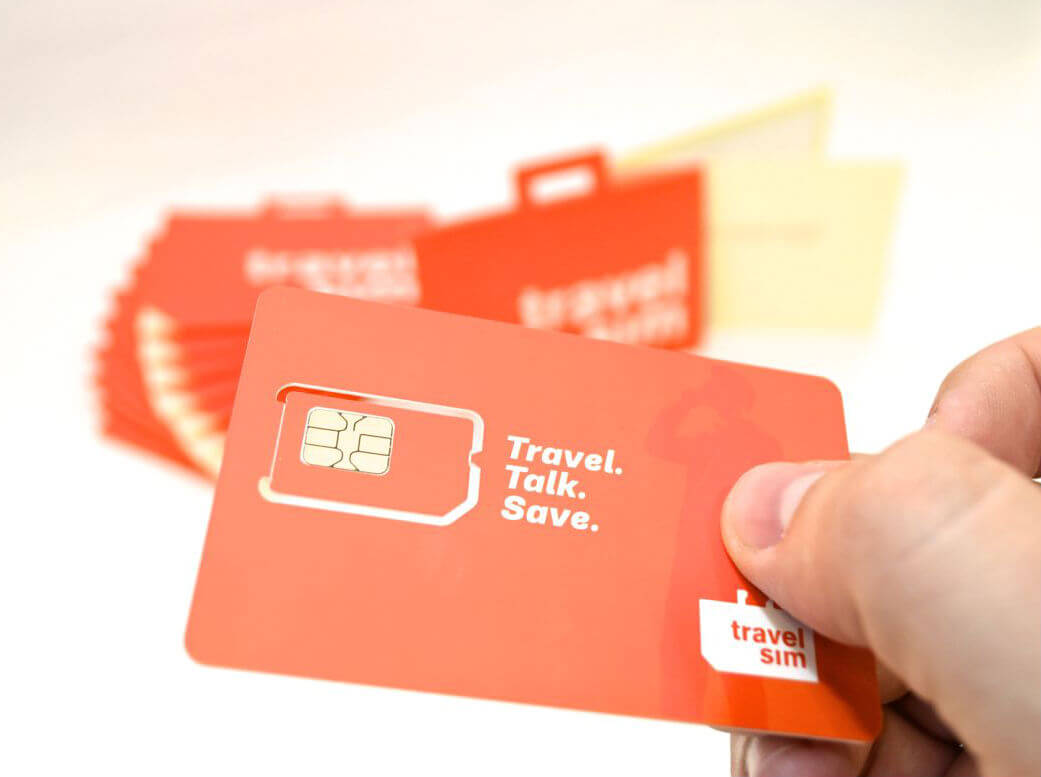 TravelSim gets a tentative recommendation. It doesn't quite have the lofty reputation of OneSim, but it does work out pretty well as a cheap(ish) international SIM card. Also, I like that there isn't a whole range of SIMs to slog through and instead its just one choice, plain and simple.
How TravelSim Works
The initial fee for TravelSim's universal SIM card is $10; already cheaper. You get coverage in 170+ countries with free incoming calls to more than 135 of them.
Much like OneSim, you can buy credit for a pay-as-you-go international SIM card setup, but the rates will be worse. For better rates, you're better off purchasing one of their zonal/regional bundles.
TravelSim edges out the competition in this regard. A number of their bundles for Zone B countries (off-beat travel destinations) are cheaper than the competition. Not massively so, but enough to make some solid savings in the long run. Outside of that, their rates tend to stand pretty toe-to-toe with OneSim.
So, is it worth it?
It's a cheap international travel SIM card overall given the lower purchase price. Furthermore, for those that enjoy the adventures in lesser-explored places in the world but still need to stay connected, TravelSim may be the better choice of SIM card for overseas use. The coverage isn't quite as wide as some other competitors, but the extra savings are nice.
Oh, and as an added bonus, they have a Vietnam-specific bundle that's really good! I don't know why – it's a bit weird – but I suppose that also makes this the best international SIM card for travelling to Vietnam!
#4 Best SIM Card for Travelling Specific Regions – GoSim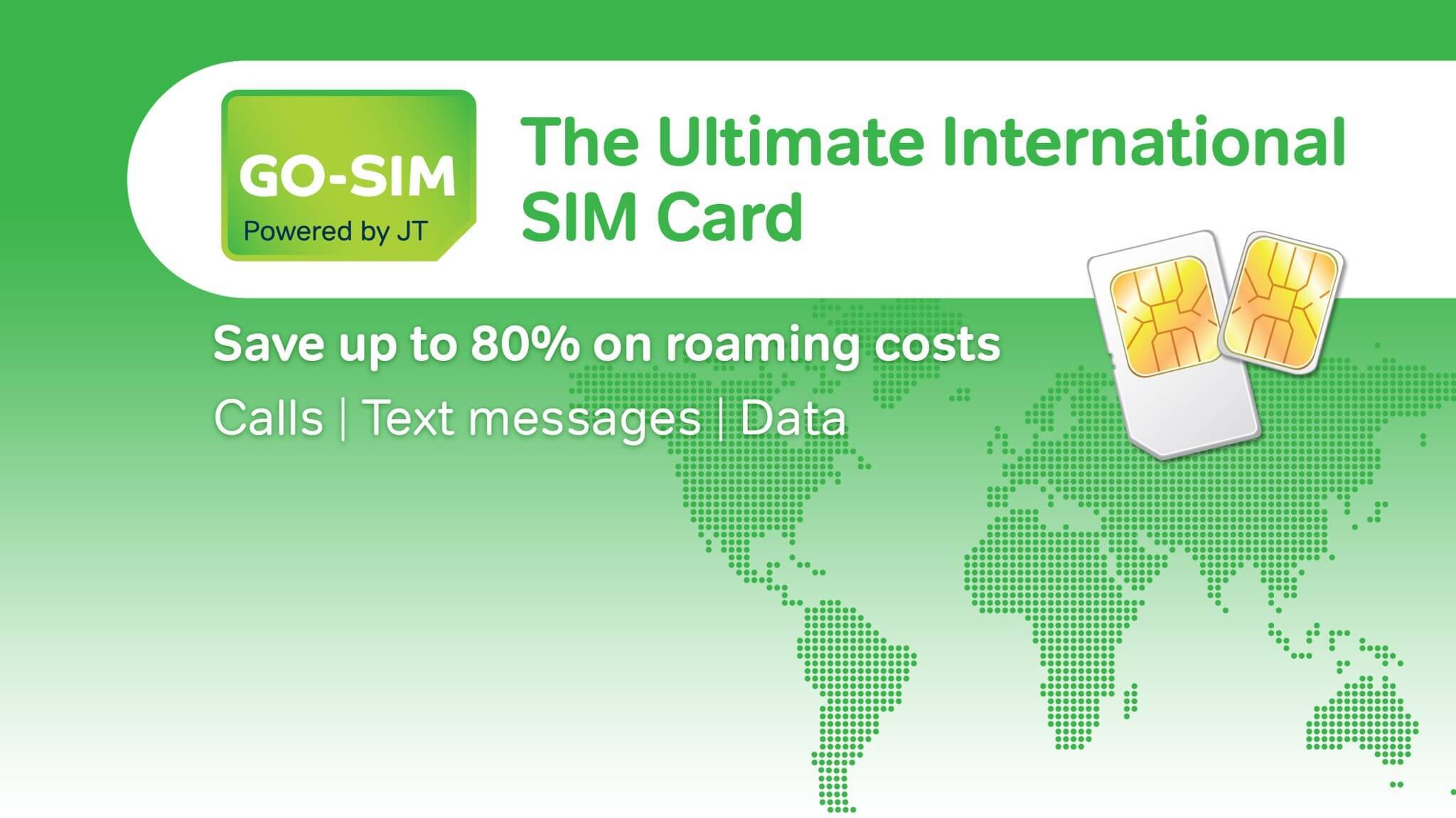 GoSim, much like OneSim, provides a selection of different international SIM cards for travel to allow you to be a bit more selective with your rates. The difference is that GoSim divides this up more zonally and they all cost the same – $13.
GoSims travel SIM cards include:
International SIM Card
Europe SIM Card
USA SIM Card
Asia SIM Card
You can expect some added bonuses and cheaper rates on their region-specific SIMs, but let's break down their international SIM card… because this is a 'best international SIM cards' guide.
How GoSim Works
With the GoSim International SIM card, you get coverage in over 210 countries (again, there are only 195 in the world, but maybe they know more than us…) with free incoming calls in more than 135. The casual rates, again, don't differ much from OneSim. The coverage for data services is comparable to OneSim's Expedition card.
So how do the data bundles stack up? Well, they're more expensive across the board… damn.
So, is it worth it?
GoSim doesn't excel past the other options of sim cards on this list. In fact, insofar, it is the most expensive entry on this list, at least in regards to data bundles. If you're looking for the best international SIM card for data, this might not be the one.
However, while their international card doesn't really stand out as the best travel SIM card on the market, it is worth taking a look at their region-specific roaming SIMs. If you're traveling to a specific country or area, these SIMs come with some nice extra perks.
I mean, hell, the Asia Travel SIM Card even advertises being able to bypass the Great Firewall of China. If that's true, then this it's definitely the best SIM card for travelling to China. Probably for citizens of China too…
#5 A Worldwide SIM Card – WorldSIM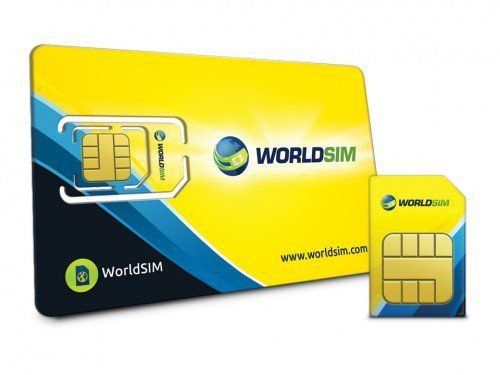 WorldSIM gets a mention on this list because it's another puller in the market with some comparatively awesome rates. It's also got some really weirdly expensive outlying rates. As such, we certainly don't feel like it's a fit for the best SIM card for international roaming.
How WorldSim Works
The WorldSIM international SIM card has no purchasing fee- woo! Now, before you get too excited, it does require a top-up of credit at purchase.
That means that you're paying a minimum of $33.75 plus shipping. For $67.50 of credit, shipping is free.
The casual rates for outgoing calls, texts, and data usage are the cheapest I've found so far with data coverage extending to countries missed out on by OneSim. Except, a lot of the rates in various countries for incoming calls are shockingly high.
As for the data bundles? No idea. Their website isn't working for that page and is just stuck in an infinitely loading loop.
So, is it worth it?
Our gut says no. But, you do you. You shouldn't base your decisions on buying an international SIM card on the gut instincts of a stranger online. All the same though, our gut says no.
Between the mildly bait-and-switch-y "$0" SIM purchasing fee, the janky and unwieldy website, and the weird incoming call rates that could potentially trap an unwitting consumer, WorldSIM in review doesn't feel like an international SIM card worth purchasing, especially in comparison to other choices on the market.
Ladies & Gents, It's Time to Step Your GEAR Game Up. 😉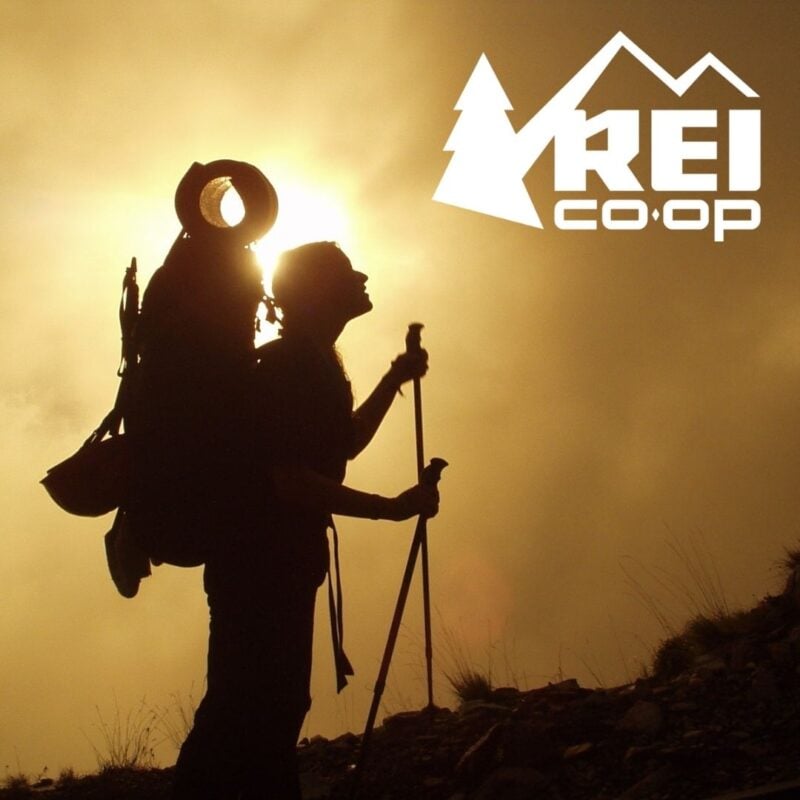 REI is one of America's biggest and most-loved outdoor gear retailers.
Now, for just $30, get a lifetime membership that entitles you to 10% OFF on most items, access to their trade-in scheme and discount rentals.
Join REI Today!
Are you turn-of-the-century generational that eschews actually phoning people online for commenting how much you miss them on their latest Insta post? What a coincidence – me too! Rather than risking being ripped off when buying a local SIM card, get your hands on an international data card instead.
These are the best international data SIM cards for those of us that scoot by without the extras.
#1 Best Data SIM Card for International Travel – KeepGo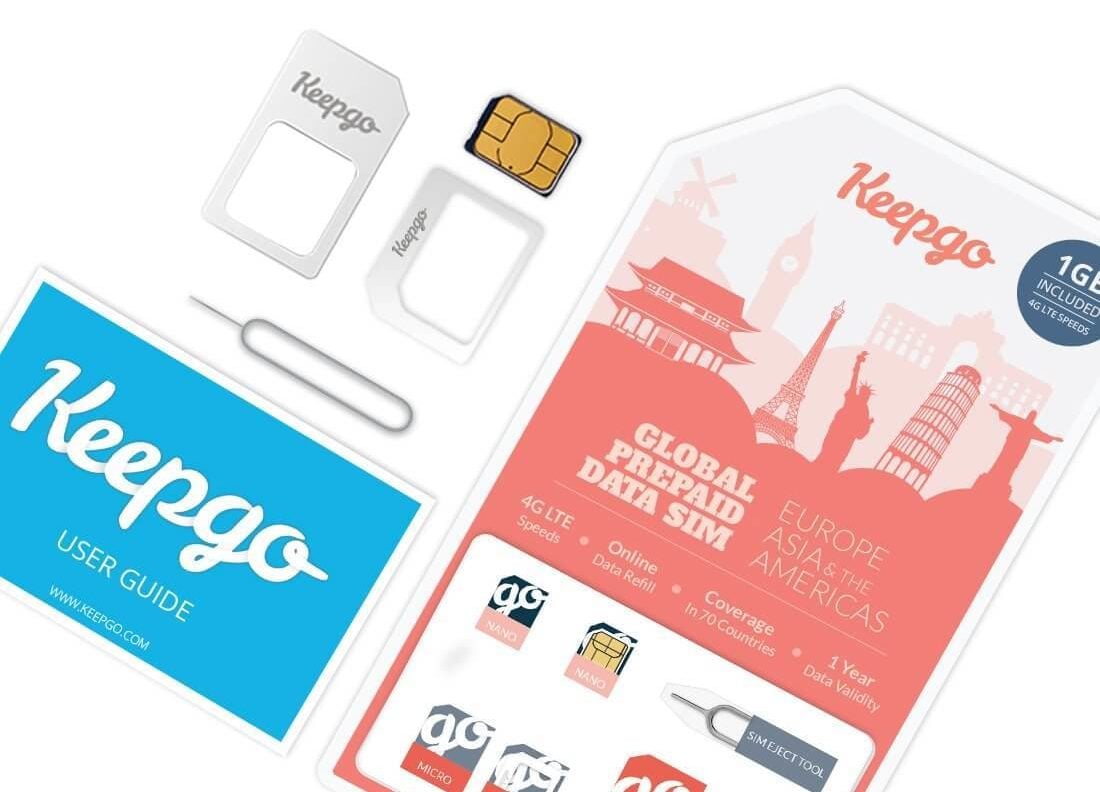 KeepGo offers a prepaid international data SIM card that, while not the cheapest, comes out on top in terms of reliability. To reiterate, this is a data-only travel SIM card but in the world of WhatsApp, Messenger, and a million-billion other services, an international data plan is more than sufficient to keep you covered in your travels.
Coverage is decent for the KeepGo World SIM. More than a hundred countries (here's the list of coverage) with locations throughout Asia, the Americas, the Middle East, Europe, and others. However, coverage for less-frequented locations (Africa is largely absent) is weak so this may not be the best SIM for international travel for those who prefer their destinations rugged and untamed.
KeepGo advertises unthrottled 4G connections but this is only applicable in countries where 4G is available.
How it Works
The KeepGo worldwide SIM card costs $49 to purchase and comes with 2 GB of data loaded. The data has a "lifetime validity" provided that you top up at least once a year. That's still pretty good all things considered.
Data can be topped up with a number of plans ranging from 100 MB up to a slammin' 25 GB! The prices of data top-ups are:
100 MB – $3
1 GB – $24
3 GB – $58
5 GB – $79
10 GB – $155
25 GB – $250
So, is it worth it?
While this isn't the cheapest international data SIM card, it is the best for the purpose of getting connected on the road. Reliability and speed is strong in a large array of destinations and, depending on your usage, that 10 GB data pack could keep you set for awhile if you have access to wifi. We'd consider this one of the best pre paid international sim cards on the market.
#2 A Simple Data SIM Card for Worldwide Travel – Surfroam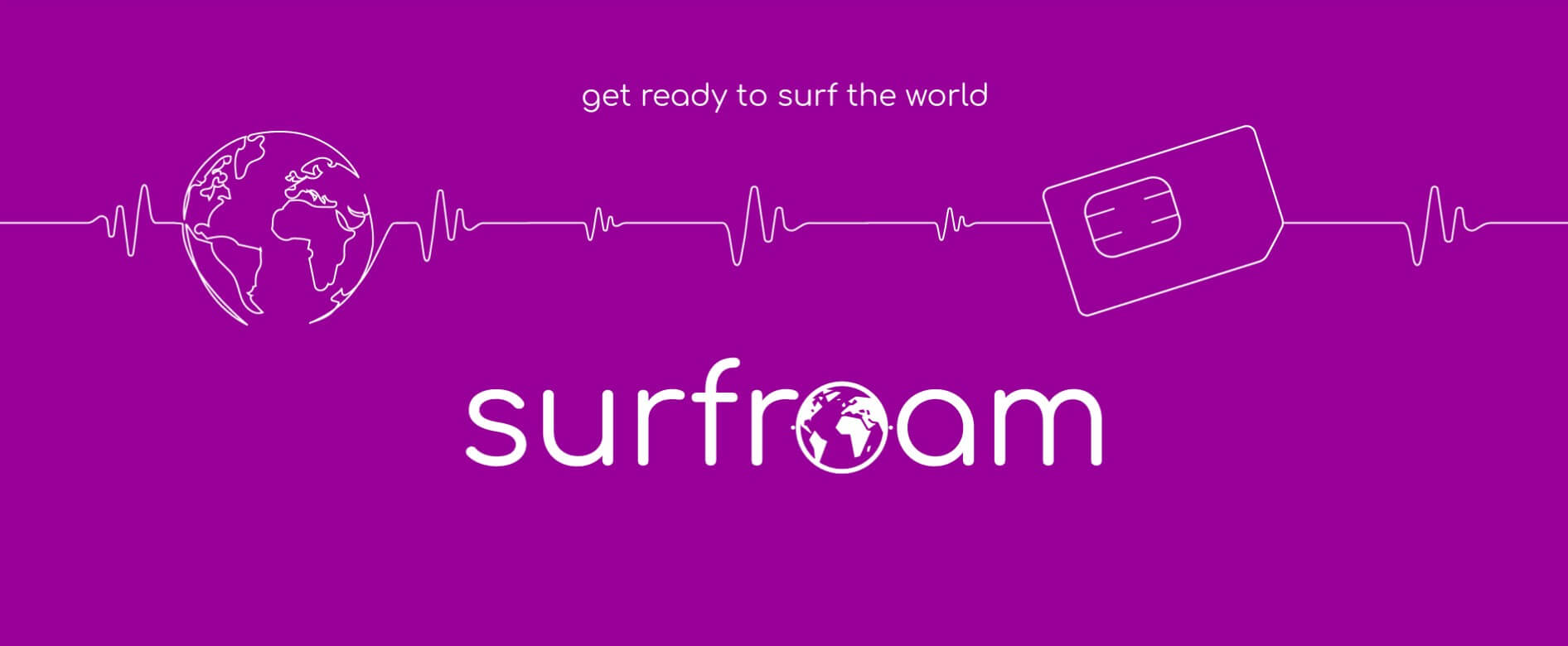 Yay! No prepaid data packages, no contractual mumbo-jumbo, no running out of data right when you settle in for a long Netflix and poop session: Surfroam keeps it Pura Vida!
It's data-only with coverage of 200+ countries – even Afghanistan and Yemen are covered! So, what's the go?
How it Works
Essentially, you pay €45 for the physical SIM card (which includes €25 credit) and then top-up as you go with pack options starting at €25. You're charged a pay-as-you-go rate per megabyte starting as low as €0.01/MB. So that's way cheaper than the KeepGo data roaming sim card, right? Not quite…
Rates vary substantially by country so while this going to be a cheaper option across, say, Europe, it may not necessarily pan out that way in other places. That said, prices are still pretty cheap for most places and tend to beat out KeepGo.
As a final note, there is an eSIM (€30) available with the same data rates.
So, is it worth it?
Ok, so 'simple' might be stretching it upon reflection, however, once you're away, its streams ablaze! If you're jet-setting and changing countries a lot, you will need to stay keyed in as to the rates.
Otherwise, the coverage significantly beats out KeepGo, and in many cases, Surfroam will end up being the cheapest international data SIM card you can purchase. It's the simplest choice for staying connected pretty much anywhere in the world.
#3 The Cheap but Restrictive International Data SIM Card – GigSky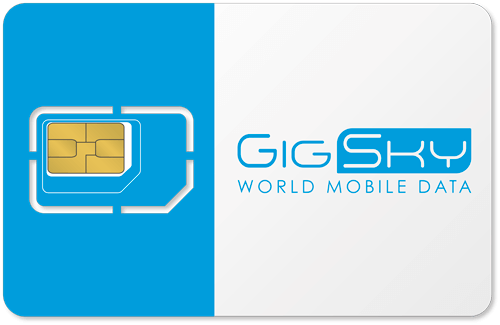 To be perfectly honest, trying to decode the GigSky international SIM card data plans does our head in which doesn't bode well for its recommendation. It does, however, seemingly come out cheaper than KeepGo in a number of circumstances.
How it Works
Based on their site, the GigSky data SIM card for world travel works for unlocked phones and devices that have eSIM support. This includes:
The iPhone XS and above
Apple iPad Cellular
Google Pixel 3 and above
There is also support for a number of further devices including those running Android 10.
To utilise GigSky's service, you'll need to buy the international SIM card for $9.99. After the SIM is installed in your phone, you'll need to download the GigSky app to set the SIM up for use.
Plans are purchased separately and divided amongst country-specific, region-specific (eg. North America, Europe, Asia Pacific), and global plans allowing you to tailor your international SIM card plan to your travels.
Prices vary by locale but noticeably come out cheaper than KeepGo throughout most scenarios.
Notably, a lot of regional data plans can net you 5 GB for 30 days for just $50 while global plans will give you 3 GB of data for 30 days for $60.
So, is it worth it?
If you meet the device requirements, this a comparatively cheap SIM card for data. However, coverage of countries is nowhere near that of Surfroam, it only offers data packages (no local calls), and the restrictions may not work for everyone and all device types.
Overall, it doesn't get a strong recommendation considering the difficulty I had deciphering their site and exact terms, but it is worth scoping out for anyone looking for a cheaper option for an international data roaming SIM.
#4 The Best International SIM Card for Europe – Orange Holiday Europe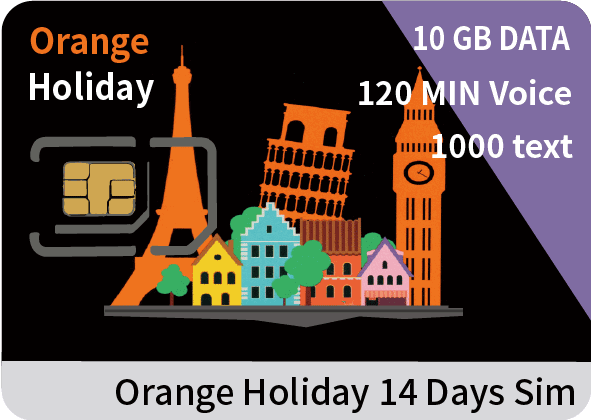 Are you just doing a little banger holiday in Europe and need a physical SIM card for your travels? Orange has got you covered. Specifically:
Orange Holiday Europe SIM Card
Orange Holiday Zen SIM Card
How it Works
The Orange Holiday Zen is for light usage or a short trip. It's a straight prepaid SIM card for travellers in Europe and it couldn't be simpler.
For $27.29, you get 8 GB of data, 30 minutes of calls worldwide, 200 texts, all lasting for 14 days before it expires. The Holiday Zen covers 30 countries in Europe including all the heavy-hitters, but it certainly doesn't cover all of Europe (my boy Serbia – forever underrepresented). Still, this makes it one of the best European SIM Cards for travellers.
The Orange Holiday Europe takes all of that and just upgrades it: 20 GB in data, 120 minutes, and 1000 texts for $44. The same coverage of countries applies and it's a 14-day expiry again.
Orange also partners with a bunch of networks around the world- even offering an Israeli sim card called partner. If you take a look around their website, you can find more far-flung networks than you expected!
Both cards are able to be topped up online for more credit.
So, is it worth it?
Yeah, so I wouldn't call '30 countries in Europe' an internationally roaming SIM card, but it is a super simple choice for anyone just travelling to Europe for a holiday. It'll keep you safe in an emergency thanks to that fact that it's not a data only service. PLus: you'll have a SIM ready from the moment you land!
Orange is a pretty major provider in France so you'll have a consistent connection. There's no constant checking of rates calculators either. It's just a perfectly simple prepaid SIM card for any travellers heading to Europe.
Y'all want more? Another option to look at is getting an Airalo eSim instead.
Is This the Best Travel Pack EVER???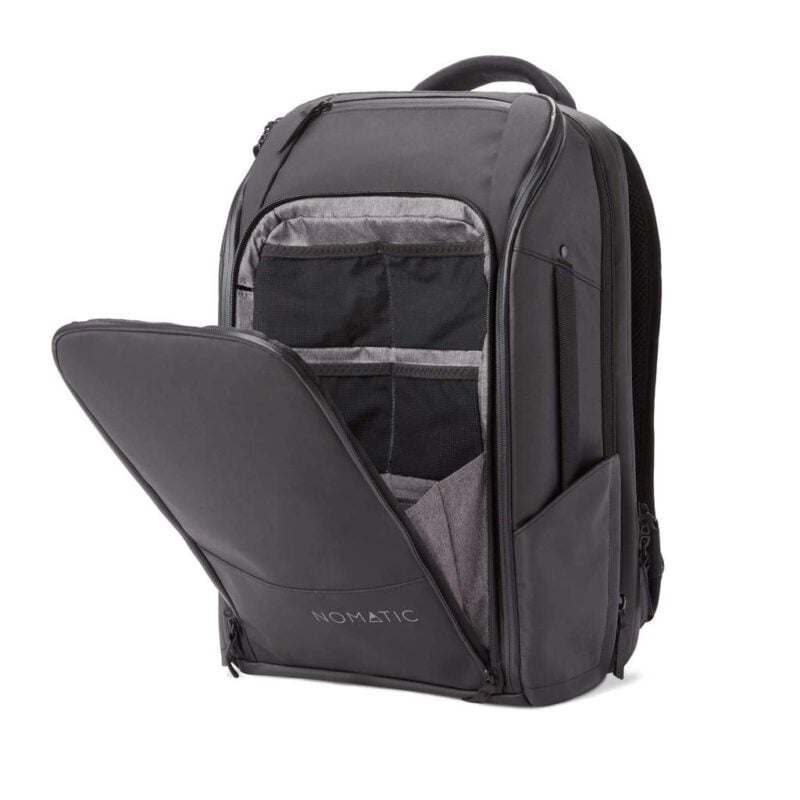 A Quick Review of Each SIM Card
Woo – a table for a final sexy summary!
SIM Card
Purchasing Fee
Rates
Calls and texts?
Coverage
OneSim
$20/$30/$35
Standard
Yay
200+ countries – fewer for data
TravelSim
$10
Slightly cheaper for Zone B destinations
Yay
170+ countries
GoSim
$17
More expensive
Yay
210+ countries – presumably fewer for data
WorldSIM
$27 minimum
Weird
Yay
190+ countries
KeepGo
$49
Not the cheapest but fair
Nay, data only
100+ countries
Surfroam
$15/$20
Mostly cheap but requires regular checking
Nay, data only
200+ countries

GigSky
$10
Cheaper
Nay, data only
190+ countries
KnowRoaming
$10/$30
Expensive
Yay with unlimited data
200+ countries – text and calls
125+ unlimited data
Orange Holiday Europe
$28/$47.50
Good
Yay
30 European countries
Frequently Asked Questions About Travel SIM Cards
Some commonly asked questions about the world's best travel SIM cards…
Should You Buy an International SIM Card?
That depends on how you travel. If you're adept at buying prepaid SIM cards locally when you hit the ground, then I wouldn't worry.
However, for the people that an international SIM card suits the travelling style and needs of, then yes, definitely. I think if you're that person, then you probably already know that you're that person.
People looking for the all-round ol' reliable, OneSim is the go-to choice of travel SIM cards. For those who want the best data SIM card they can use overseas, that choice is KeepGo.
Skip the lines and skip the painful errand days in a foreign city. Buy one of the best international SIM cards you can and have yourself connected before you even touchdown on the landing.
Want another kind of sim card? Check out the revolutionary new Nomad e-sim, an app-based sim card covering over 100 countries that can be organised before you leave home! If that's not enough, there's another new service from HolaFly which offers similar coverage and deals so check them both out and see which fits your needs best.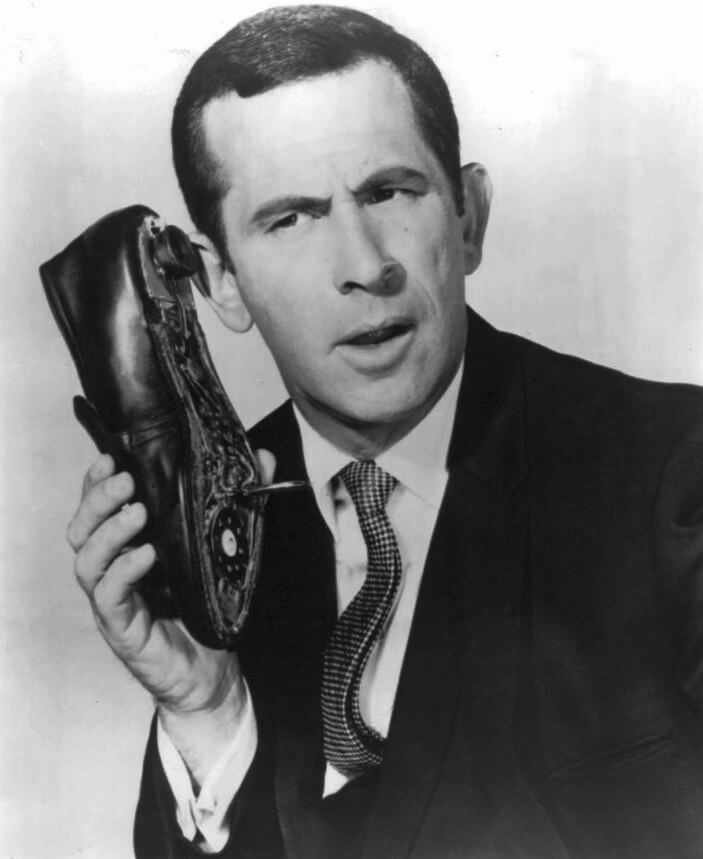 Updated November 2022 by Samantha Shea
---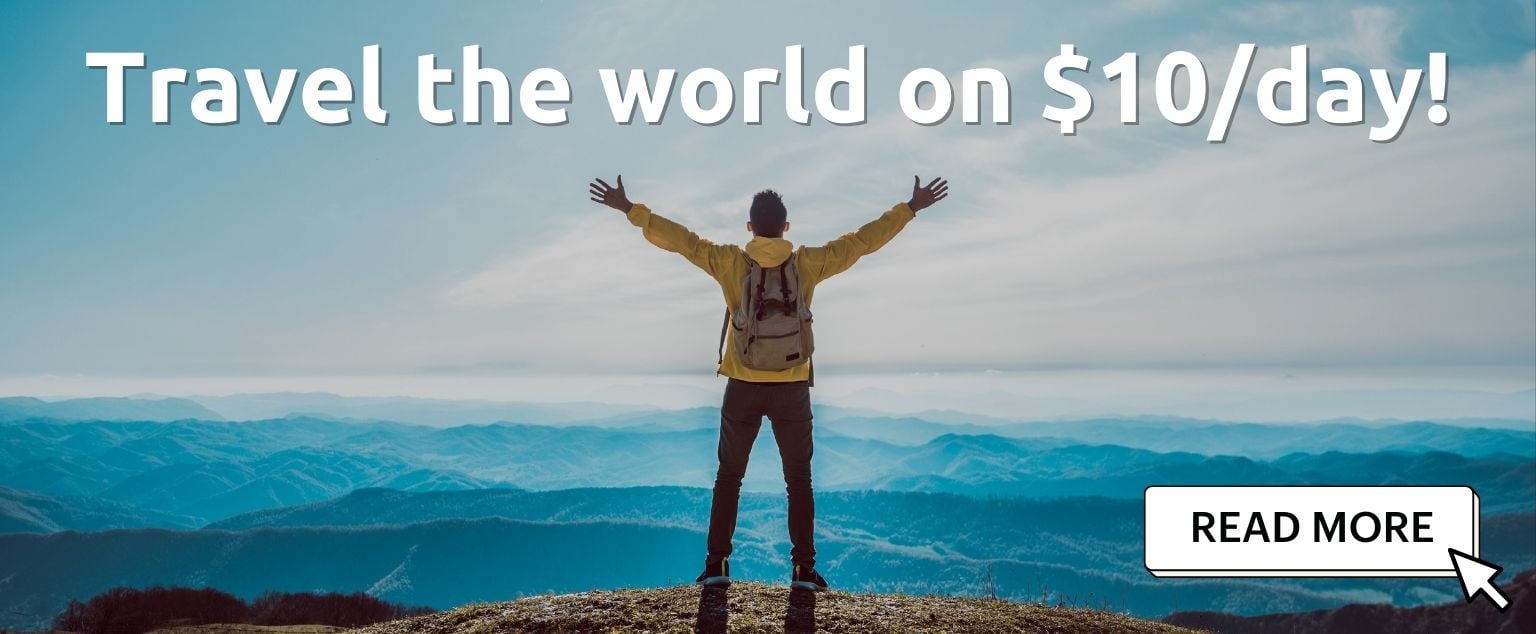 And for transparency's sake, please know that some of the links in our content are affiliate links. That means that if you book your accommodation, buy your gear, or sort your insurance through our link, we earn a small commission (at no extra cost to you). That said, we only link to the gear we trust and never recommend services we don't believe are up to scratch. Again, thank you!