There is no such thing as off-grid anymore. Long gone are the days of getting away with calling home once every few months from the pay phone. Nowadays, it's nearly impossible to escape the green light of online status for more than a week or two.
While it can be slightly offputting to see what Bobby's been up to on Facebook from halfway around the world, the flipside is worth the increase in obligation. You can book a comfortable place to stay from the bus, find volunteer opportunities that help you travel the world for peanuts, and even work a 9 to 5 from the Maldives… then let's not forget showing off on the 'gram!
The Internet has changed everything, and it's just getting started. We might make a few bucks before the crash, and digital nomading only works if you can actually log on to the Zoom call. No matter what the Airbnb speed test posts, traveling with backup is always a good idea.
That's where eSims come in. I can get away with only texting my mother when I get a wifi signal, but my boss might not appreciate me going awol for a week only to say, 'Sorry – wifi was shit!'
While traditional sim cards are also safe bets to stay connected through power outages and misleading hostel listings, eSims are stepping up to the plate hotter than David Ortiz! These electronic data providers offer some serious perks worth considering, even though they might not be cheaper than regular SIM cards in every country… yet.
The eSim's borderless and kiosk-less data potential is worth a second look. At the head of the eSim revolution is Airalo, a legitimate business available now on your local app store. Airalo has maneuvered to the forefront of this fledgling industry and established itself as one of the top eSim providers of this hot new piece of tech.
The brand is in a great spot; now it's up to them to deliver on their promises. We'll dig into this carrier's strengths and weaknesses, check compatibility and compare the brand to a few competitors to help you stay connected in more ways than ever.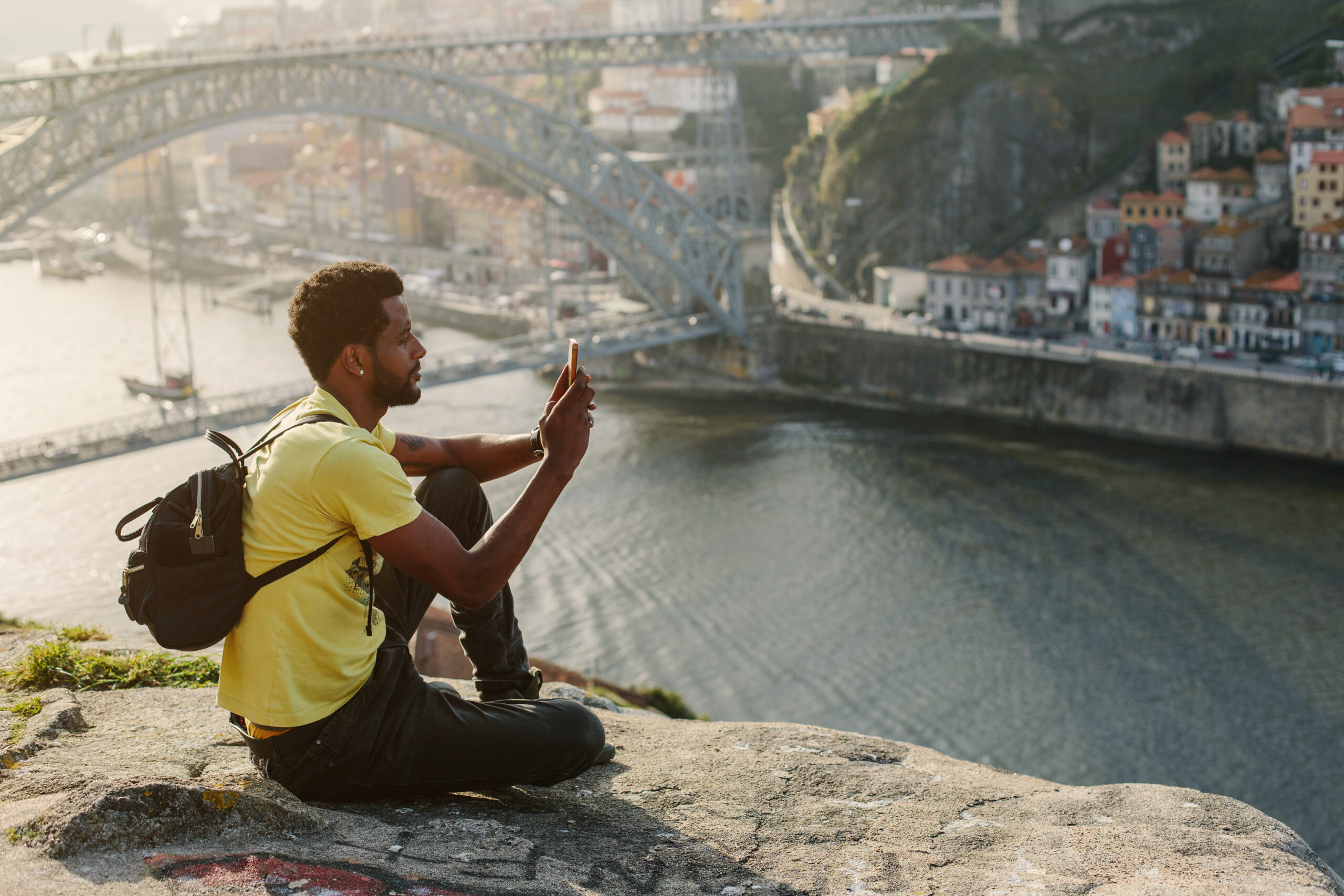 Do You Want to Travel FOREVER??
Pop your email in below to get a FREE copy of 'How to Travel the World on $10 a Day!'.
Overview – Who Are Airalo and What Do They Offer?
Airalo is the highest-rated eSim provider on the app store, currently ranked in the top 50 of all travel apps and only gaining momentum. This brand was born in 2019 as a response to skyrocketing roaming bills, endless searches for Wi-Fi cafes, and the annoyance of dealing with shady SIM card sellers. Fast forward four years and Airalo has amassed over a million unique users, providing seamless coverage in over 200 countries.
That's a lot of growth in a short time, especially for a company that promises 24/7 customer service. Airalo has shown no signs of struggling to keep up with the demand, hiring over 100 full-time staff to take care of business and using their profits to help clean up the water in Cameroon and put out Australian Wildfires.
In addition to its solid list of extracurriculars, let's talk about what Airalo brings to the table. Most of the company's plans revolve around coverage areas. Chances are, a customized offer is available for whatever country you plan on visiting.
But the whole point of an eSim is borderless coverage, so Airalo's main strengths lie in its regional and global coverage. Airalo offers seven regional packages that split up coverage continentally across Africa, Asia, Caribbean Islands, Europe, Latin America, or the Middle East and North Africa.
These plans will be more expensive than most single-country options but keep you seamlessly connected across border crossings. For instance, 10 GB of data in Ghana will cost you two dollars more than 1 GB of coverage across the African continent.
Make sure to check out the regional and local plans for whichever countries you plan on visiting, as depending on your destination, it may be more cost-effective to purchase multiple country-specific plans instead of a single regional plan. It can also be more expensive, so measure twice and buy once.
The final offer is Airalo's big kahuna, a global plan providing blanket cell service to 89 countries. The global eSim is the only one that extends its coverage past 30 days, allowing you to buy up to 180 days of data. It's this that makes it one of the best eSims on the market in 2023.
While Airalo offers internet connection in over 200 countries, only 85 support the global plan, so make sure every potential country on your list is covered before you commit. These plans are constantly changing, and so are the discount codes, so if you find an option you like, you can always buy it right away and wait to activate it until your trip gets rolling.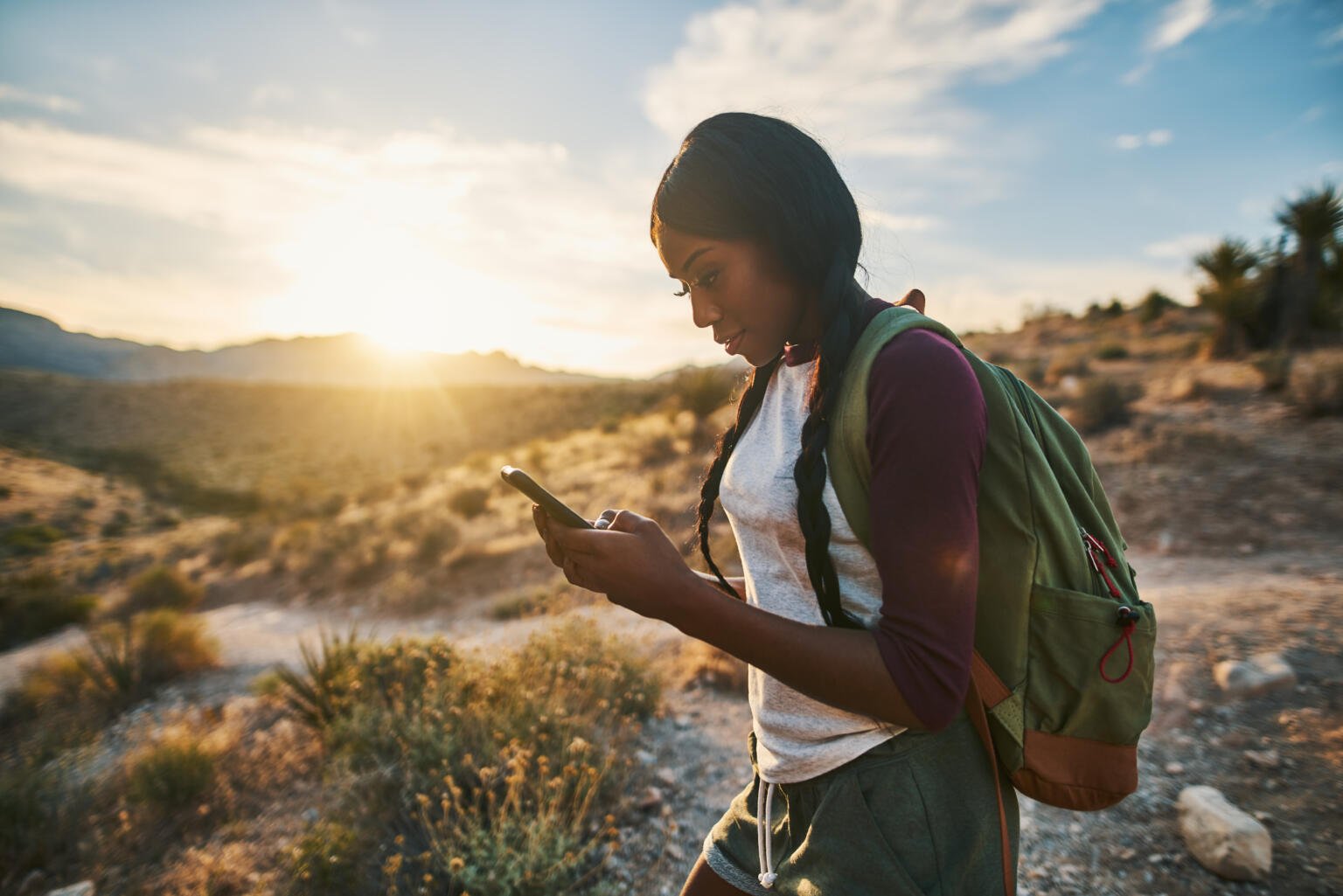 What Is eSim
An eSim is a tiny piece of technology that offers a convenient way to connect that we should have had a long time ago. Unlike traditional SIM cards, an eSim does not exist as a physical object but rather as a digital subscriber identity module.
Instead of buying a sim card from the hawkers floating around the arrivals terminal or heading from tienda to tienda until someone explains the process, modern cell phones have everything you need to get connected. You only need to download a provider's application and pay upfront.
One app is all it takes to prepare your phone for international travel before leaving the house. It creates a sense of normalcy by keeping your phone number while traveling and effortlessly switching between multiple eSims. You can even text your mom before the seatbelt sign turns off.
Want to know more about how it works? Check out our guide to using eSims.
Which Devices Support eSim?
Only some devices with App Store access are ready to surf the world wide web untethered. You should check two things before making a purchase: (a) device compatibility and (b) whether your phone is unlocked.
You can find a complete list of supported cell phone models on the Airalo website. Chances are, if your iPhone has a single digit after its name, it won't have the infrastructure ready to activate eSims.
However, any phone made in the last four years should have everything needed to connect without extra plastic. Having the required parts is only half the battle. You'll also need permission from your home cell phone provider. Depending on how you originally purchased your cell phone, it may be locked to specific providers.
While hopefully, this ridiculous practice will soon be outlawed, the chances of the U.S. government taking any action against cell phone giants is slim to none.
Want to know something exciting I just learned while researching this piece? ESims also have use beyond cell phones. Do you know how many times I've bought an eSim just to use it as a personal hotspot when I could have hooked the dang thing straight to my computer this whole time?

I make mistakes, so you don't have to. Airalo has found a way to connect several tablets, laptops, and even smartwatches to the internet in just a few clicks.
Want more data for your laptop? Check out the best travel routers instead.
Who Are Airalo?
Airalo is the easiest way to get on the internet. You only need Airalo, an unlocked and up-to-date cell phone, a wireless connection, and a credit card to access the internet in over 200 countries, making it perfect for both travellers and digital nomads alike.
The question was so nice we asked it twice because it's always important to know your service provider through and through before you go under contract. Cell phone companies spent a few decades giving us great reasons to distrust them, so modern options have lots of work to do to earn our business.
There's nothing more frustrating than paying the extra cash to have your data ready when you land, only to spend the first few days of your trip arguing with customer service.
Luckily, Airalo seems to have avoided making promises it can't keep. Airalo was the world's first eSim store, so nobody was ahead of them to show them how to do business. The brand made its own way, and the staggering amount of copycat business models can't match its success.
How Airalo Works
Airalo operates through a simple four-step process that makes it easy for users to get online and stay connected. Here's how it works:
1 . Download the App: You might as well download a few marketplaces to see which interface works for you. It's quick and painless, especially if you've got a credit card hooked up to your phone.
2. Choose your package: Once you've locked down your itinerary and thoroughly debated splurging for extra gigabytes, follow the in-app steps to complete your purchase and install your eSim. It's a super easy process, especially if you've downloaded the Airalo app on the same device you plan on connecting.
3. Purchase your eSim: Once you've decided, you can follow the in-app steps to complete your purchase. Buy your data on the same device you intend to connect to the internet, and the eSim will automatically install after the charge clears.
4. Activate it: One more button push initiates the 30-day usage period and utilizes Airalo's data services. The flexibility allows you to purchase the data in advance and activate it whenever you're ready, even from the departure lounge.
Once activated, as long as you are within range of a cell phone tower affiliated with the Airalo network, you will remain connected without further effort. The app will provide warnings as your data starts to deplete, and you can easily renew your plan following the same process, minus the app download.
Is Airaolo Worth it?
Airalo's worth will depend on your use case. No eSim can beat the value of French sim kiosks. In my experience, I find the value of eSims to sharply decrease the longer you plan on staying in one country. If I plan on staying in one place for more than 30 days, nine times out of ten, I'd go for a local sim.
The eSim's true value lies in more extensive itineraries or trips that cover serious mileage. European Union laws make using one sim card for multiple countries relatively simple, but that won't be the case in North or South America.
Take Central America. A common travel plan involves finding a cheap flight to Mexico and moseying on down to Panama until the money runs dry or the rainy season starts. You won't find one local sim that works for your whole route, so you can decide between getting by on hostel wifi only, switching sims at every border crossing, or an eSim.
ESims can be a lifesaver, especially if you don't have a great grip on the Spanish language. Unfortunately, eSims for this area are also incredibly expensive. Airalo charges $15 a gigabyte for the region, and other companies aren't much better. It's okay for travelers with expense accounts but prices out most casual users and broke backpackers!
My favorite way to use eSims is as an introduction. I'll often buy a gigabyte or two virtually before taking off so I can relax and integrate myself slowly into a new country without worrying about cell phone stores. The best way to find cheap local cell phone plans is word of mouth, so you can use your eSim to buy you some time while you get to know a new area.
Ultimately, you'll have to map out your itinerary and your expected data usage to come to your own decision. Airalo's competitors have better-unlimited coverage, and local sim cards will often have Airalo beat on price, so there are a lot of situations where you might be better off going in another direction.

Airalo has the most wide-ranging coverage and the best global plan on the market, so if you're getting ready for serious stamp collecting, Airalo is worth it.
The best present of all… is CONVENIENCE!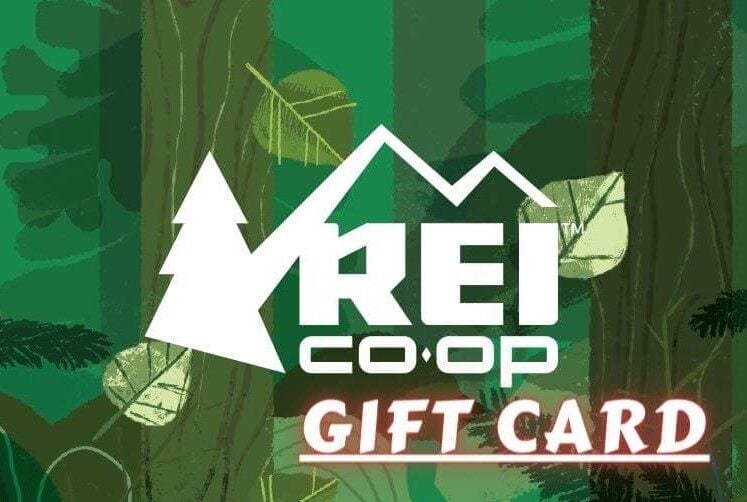 Now, you could spend a fat chunk of $$$ on the WRONG present for someone. Wrong size hiking boots, wrong fit backpack, wrong shape sleeping bag… As any adventurer will tell you, gear is a personal choice.
So give the adventurer in your life the gift of convenience: buy them an REI Co-op gift card! REI is The Broke Backpacker's retailer of choice for ALL things outdoors, and an REI gift card is the perfect present you can buy from them. And then you won't have to keep the receipt. 😉
Buy on REI!
Is Airalo Safe?
Yes, Airalo is as safe a bet as possible in 2023. On paper, eSims provide many safety features that traditional Sims can't keep up with. You can't lose them, you can't forget your PIN, and they can't be sim swapped.
The only risk involved with eSims is that the industry is relatively new, but Airalo isn't. Since Airalo is the original eSim provider and already features millions of users and 16,000 reviews on the App Store, you can trust they won't take your money and run.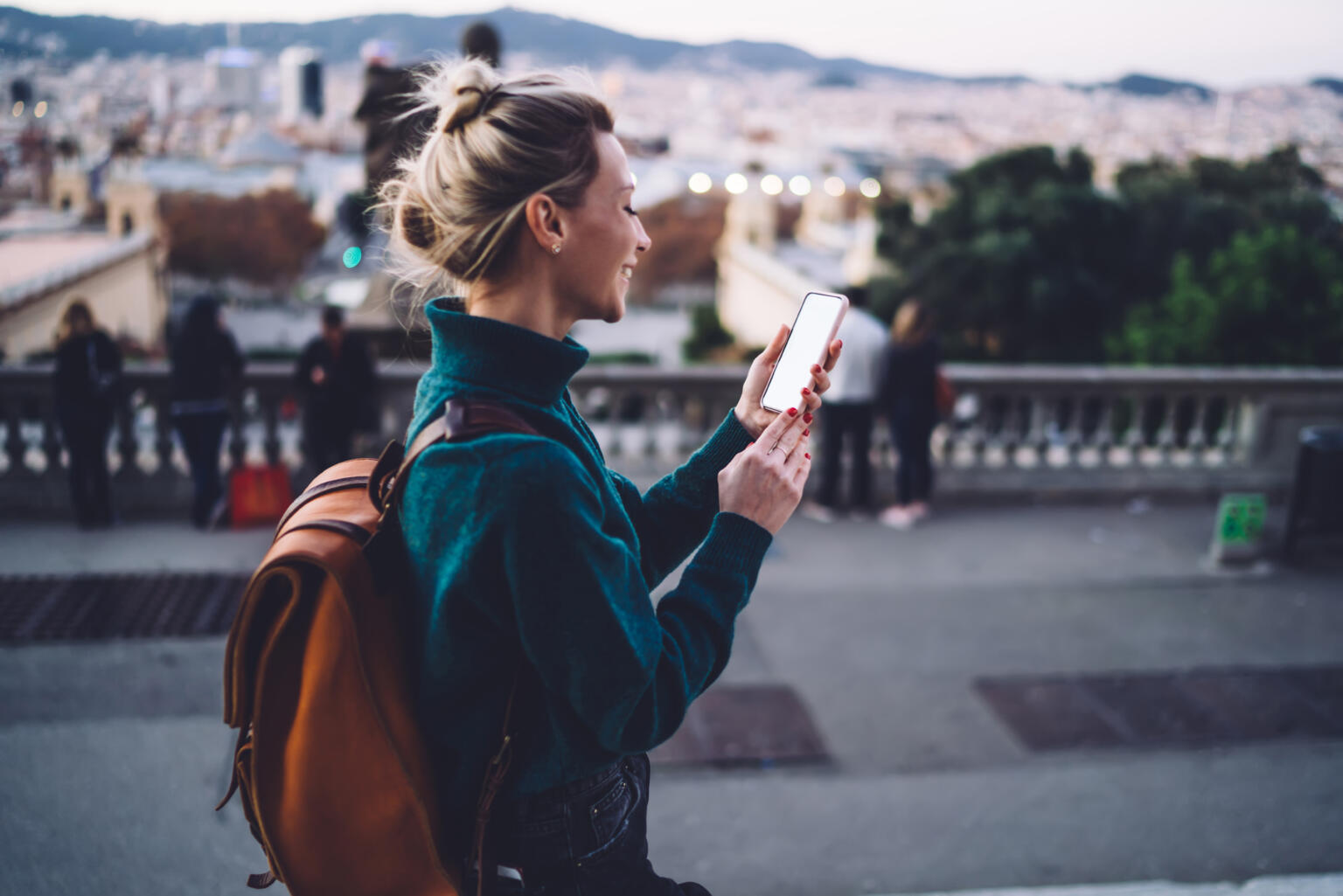 Drawbacks of Airaolo
Nobody is perfect. Airalo makes one bold claim we'll have to counter immediately. The app promises to 'connect like a local,' which isn't true on so many levels it's maddening.
Why would they even say that? The whole point of an eSim is to connect without connecting like a local, i.e., without contracts and roaming charges.
Another gripe we have with Airalo is that their app swears you can choose from "hundreds" of local, regional, and global plans. While it's true that there are different plans you can select, the only thing that changes from plan to plan is how much data you can buy.
Six different plans work in the United States, all with varying amounts of data only valid for 30 days. The company has five global selections, and not one of them includes voice coverage. It's a fair number of borderless plans and options, just don't tell me I have 100s of different combinations to choose from.
Besides overzealous marketing, most of Airalo's flaws are drawbacks of all eSims. Airalo's pricing is competitive compared to other eSims, but depending on the country can still be much more expensive than local plans.
We mentioned the other eSim-wide struggle, but it's worth repeating – Airalo has no plans with local phone numbers. You can still use WhatsApp or Facebook Messenger to make calls, so most travelers won't notice this fault, but it's important to know going into your agreement.
Airalo Alternatives
International travel and working from home have created a virtual gold rush. As more young professionals throw their desktops in the trash and go mobile, there are heaps of companies looking to profit from our need for international connection.
Shopping around is always a good idea, especially regarding cell phone plans. Airalo currently sits atop the thrown, but there are a few serious contenders and serfs looking towards revolution.
Most of these other providers will offer about the same level of service, convenience, and connection. My advice is to find the one that offers the cheapest coverage to your planned destinations, but we'll break down every minute difference, and you can make your own choice.
Phone too old to work? No worries, have a look at our guide to the best international sim cards instead.
HolaFly is hot on Airalo's heels, slowly increasing its number of destinations and changing up the package options to ensure Airalo doesn't get too comfortable. Their numbers are still lagging, with about half the user base and fifty fewer countries available, and Holafly's cheapest packages are more expensive than Airalo's lowest options.
However, there's one key area that HolaFly dominates over Airalo: unlimited plans. It's not available in every destination, but HolaFly offers unlimited data packages to several major destinations, including the USA and Europe. While Airalo is still cheaper at $5 bucks to connect, HolaFly provides five days of unlimited data for $19.
It's essential to read the fine print on these plans, as they often don't include mobile hotspot functionality. That, plus the fact that Holafly can't provide an eSim connection to laptops like Airalo can, is a significant flaw in an otherwise fantastic alternative eSim option.
Want to know more? Read our comprehensive guide to HolaFly here.
Nomad was the first company I ever bought an eSim through, and the reason was simple: I could get 10 GB of coverage for 30 days cheaper through them than through anyone else. Nomad has some of the most affordable European and American plans on the market, and most of the time, that's all you need to consider when shopping for an eSim.
Most of these companies will use the same international cell phone networks, and none of them are stringing up their own worldwide lines of fiberoptic cables anyways, so the service will be just about the same no matter who you go for.
Nomad is another company that uses the worst eSim slogan ever: "Travel like a local." I know we already covered this for Airalo, but come on, guys, what are we doing here? Again, the whole point of eSim's is international coverage. If I wanted to travel like a local, I would sign a two-year contract and get a free Samsung Galaxy Edge.
Like the look of this sim? Have a look at our complete guide to Nomad eSims here.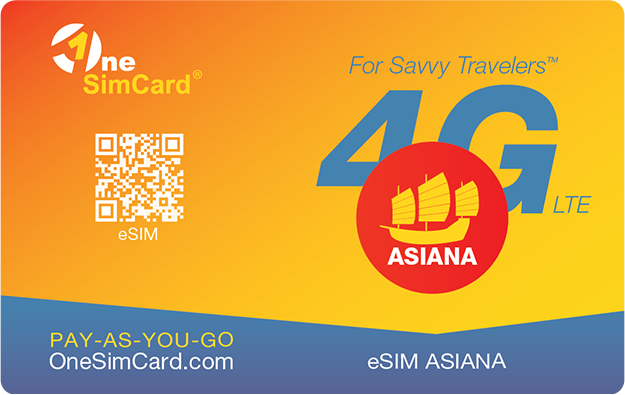 OneSim provides two eSim options – "World" and "Asiana." Unlike these other upstart eSim providers, OneSim has been around the block as an international sim card company and is now adjusting on the fly to the eSim revolution, bringing distinct advantages at higher price points.
The glaring perk of OneSim is the ability to have a working phone number. You can receive local calls and texts for free and make calls at a rate of .49 cents a minute. With other companies we've looked at today, you'd have to use WhatsApp or other wifi calling applications.
OneSim also has a different charging model. Instead of pre-buying a set amount of data, they charge you .05$ an MB. That makes OneSim great as a backup sim card for emergencies but it also means they charge $50 a GB, which is far and away the most expensive option we've looked at.

Our GREATEST Travel Secrets…
Pop your email here & get the original Broke Backpacker Bible for FREE.
Airalo Review – Final Thoughts
All that's left to do now is head to the app store. This is an honest review of the worldwide leader in eSims was influenced by my time using eSims and thebrokebackpacker's wide-ranging team of travelers. Together, we've hoofed it through the far corners of the world, looking for new ways to save money every step of the way.
Airalo can be a great wave to save, but they could be better. While they were the first and are currently the most used eSim provider, there are many trips where you'd be better off going with somebody else. Luckily, we've got you covered no matter who you choose, either way, we think an eSim is a must on any digital nomad packing list.
While the cost of eSims can be higher than traditional sim cards, the borderless nature of eSims and the ability to download them easily make them worth a trial run. The short contracts make them great partners for getting set up in new areas, and if you plan on making this trip multimodal, nobody provides a better blanket global plan than Airalo.
---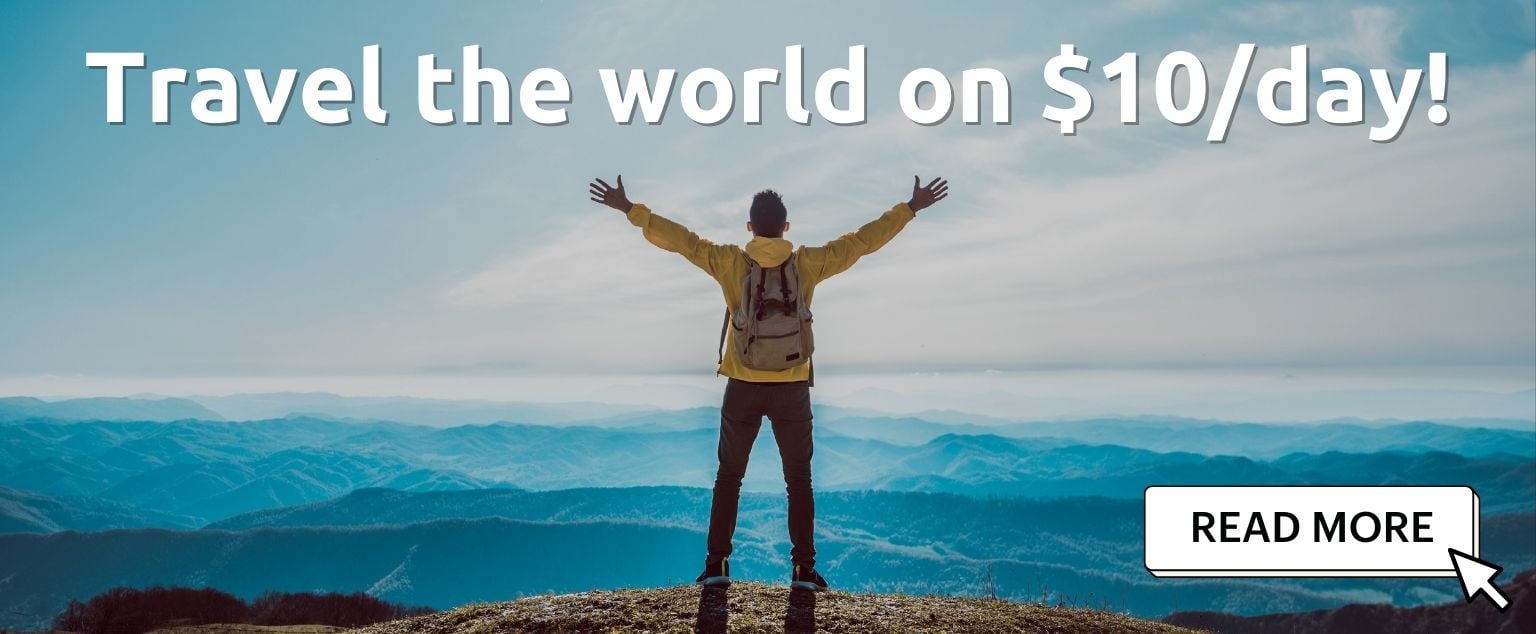 And for transparency's sake, please know that some of the links in our content are affiliate links. That means that if you book your accommodation, buy your gear, or sort your insurance through our link, we earn a small commission (at no extra cost to you). That said, we only link to the gear we trust and never recommend services we don't believe are up to scratch. Again, thank you!