It's a reality of travel in the communication age, that pretty much the first thing you do when rocking up in a new country is pick up a local sim and pop it in your phone. There ain't no shame in this; smartphone apps can help us book legit taxis, navigate the winding streets to our digs, and help us cross those language barriers.
You know, over the course of my globe-trotting I have probably bought, owned, and disposed of over 50 different sim cards. Some lived in my phone for a few months and others for just a couple of days (here's looking at you Hong Kong).
Whilst it's usually pretty easy to pick up a sim, this is definitely not always the case. In India, you have to navigate the pointless bureaucracy and in Iran, they flat out refused to sell me one. And then we need to consider the environmental toll – the sad reality is that a lot of those tiny bits of plastic will end up in the sea.
Well, the good news is that the future has arrived (technically making it the present), and buying plastic sims is a thing of the past. In this post, we are gonna tell you ALL about e-Sims.
What Is e-Sim?
You probably already half figured this out for yourself. E-Sim is quite simply a sim card without a sim card. Instead of opening up your phone and slotting in a new sim, you simply download the e-Sim package just as you would an app or piece of software.
This means you don't need to go to a store, don't need to open your phone, and don't need to dispose of tiny bits of plastic matter. Best of all, it ALSO means you can get your sim ready before you enter your destination country and get on Tinder/Grindr as soon as you land.
How E-Sim Works
But how exactly does e-sim work? You may well ask. Isn't there an essential physical silicon component in a sim? You may wonder.
Whilst phones absolutely do need a silicon component to make them call and data ready, the reality is that *most* (maybe even all) current-generation phones already have an embedded sim card built in. When you download an e-Sim, it simply copies the relevant data onto this sim and then resets again when you are finished with the package.
Perhaps best of all though, you can have multiple e-Sim packages installed onto your device at once and can easily switch between them when you go traveling and when you go home.
Just as we had rewritable floppy disks, cassette tapes, and VHS videos in the '80s, now we finally have rewritable sims.
Looking for more data so you can use your laptop whilst traveling? Have a look at some of the best travel routers for some more heavy-duty options.
Is This the Best Travel Pack EVER???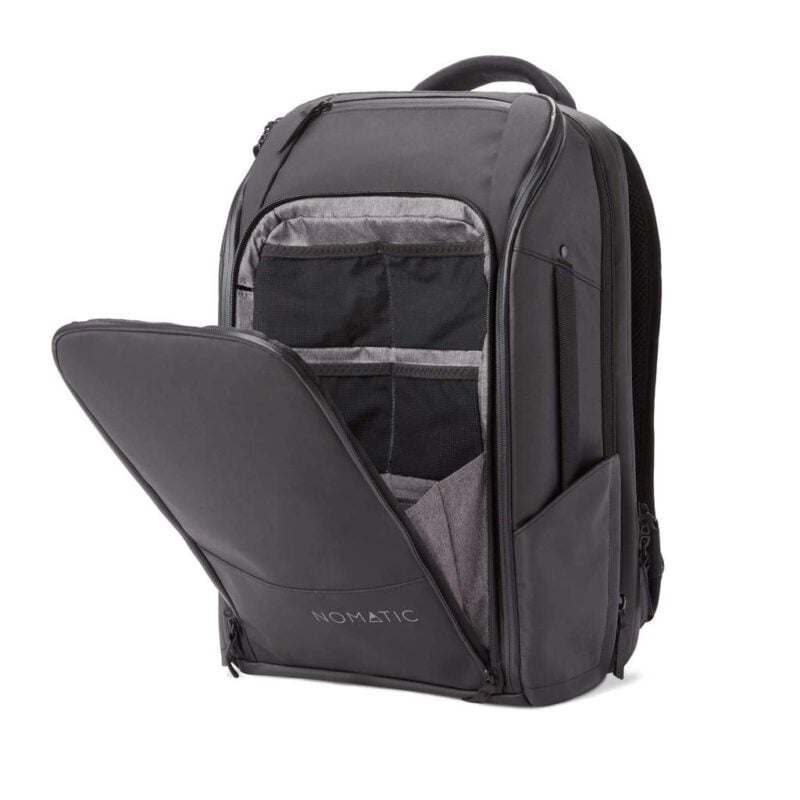 Are All Phones E-Sim Ready?
As I said, most current generation phones have the embedded sim card component inside them. However, some older but still very common models may not be e-Sim ready, including the iPhone 8 & 10.
Note that some phones do have this feature turned off and the embedded sim card may be locked (though this is being phased out by law in the UK). This is quite possibly the case if you got your phone under a contract from a network provider; they generally have an agreement with the manufacturer to disable the embedded sim to lock you in.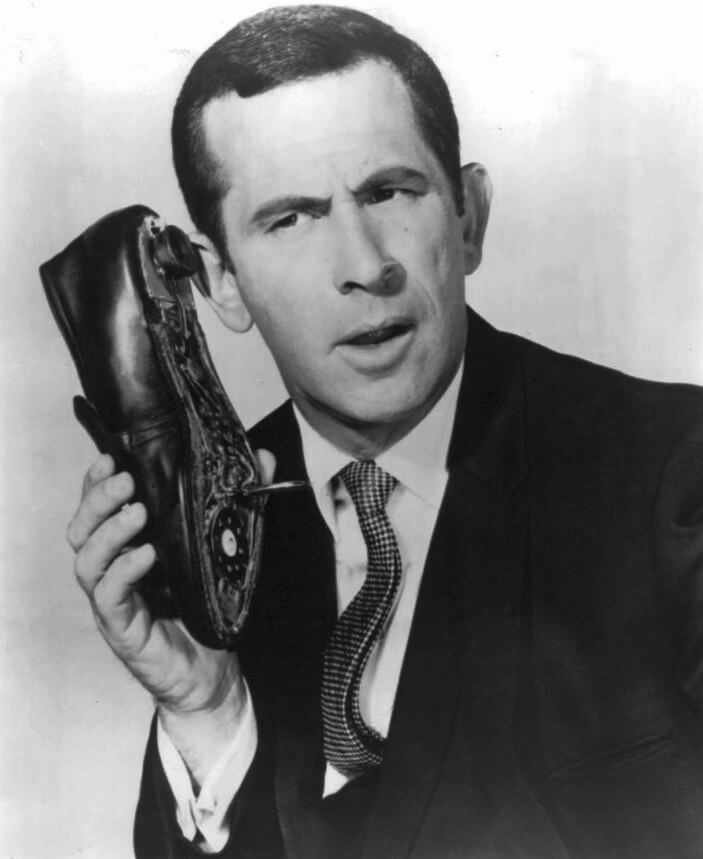 However, you can usually take your phone to a repair shop and have them rectify this. It may technically be a breach of your phone contract but as long as you keep up any payments due under the contract, nobody's gonna care.
If you bought your phone outright, it will almost definitely be good to go.
If your phone is NOT e-Sim ready, then check out our Best International Sim Cards post or visit OneSims international sim card page.
The following Apple and Samsung devices are e-Sim ready;
Apple
iPhone 12, 12 Pro, 12 Pro Max, 12 Mini
iPhone SE
iPhone 11, 11 Pro, 11 Pro Max
iPhone XS, XS Max
iPhone XR
iPad Pro 11inch (2nd generation)
iPad Pro 11nch (1st generation)
iPad Air (4th generation)
iPad (8th generation)
iPad (7th generation)
iPad mini (5th generation)
Samsung
Samsung Galaxy S21+ 5G
Samsung Galaxy S21 Ultra 5G
Samsung Galaxy Note 20 FE 5g
Samsung Galaxy Note 20 FE
Samsung Galaxy Note 20 Ultra, Ultra 5g
Samsung Note  20+
Samsung Fold LTE model
Samsung Galaxy Z Flip
Samsung Galaxy S20, s20+ and S20 Ultra (Single SIM Nano-SIM and/or eSIM models )
Samsung Galaxy Z Fold2 5G
Samsung Galaxy Fold
Where Can I Use e-Sim?
e-Sim is now available in some form or other in the vast majority of global countries. The only exceptions are Egypt and Russia where legislators (i.e. the state surveillance agencies) don't like the concept as it limits their ability to spy on you (although I must point out the flip side is that it possibly makes it even easier for the tech giants to spy on you instead).
For the same reason, Chinese bought iPhones may have the e-Sim capacity disabled on them. However, any iPhone bought outside of China, will still work with e-Sim inside China. Make sense? Good.
Beyond that, there is some form of e-Sim package available in every country. Some carriers cover, or offer packages, in many different countries, whereas other carriers specialise in one country only. The point is that if you shop around, you should be able to find an e-Sim package no matter where you go.
Is e-Sim any good?
So how good is this fancy e-Sim stuff? Does it actually do the job it's supposed to do and get you connected? The answer is yes, absolutely. E-Sims work as well as, if not even better than, old-fashioned sims as they are better equipped to connect to local data carriers.
Honestly, e-Sim works as well as I could expect and is a lot easier to get started with than plastic sims.
How Much Does e-Sim Cost?
As with the old plastic sims from the stone age, the price of e-Sims varies depending on the provider, the region, and the chosen package. If you want to buy an e-Sim with unlimited calls and data, this is obviously going to cost more than one with 60 minutes of call time and 1MB of data.
Likewise, rates and prices also vary between countries depending on local market factors. For example, Lebanon remains an absurdly expensive place to get connected in the e-Sim age just as it was in the plastic age. That said, as the tech and the market develop, I am pretty certain some players will come along and really shake this up.
I know that "it varies" isn't exactly a useful answer when trying to plan your budget, but it's just the way it is! However, in case you are desperately hungry for some good hard figures, then the OneSimCard eSim world package starts at $9.95*.
*I'll explain how this works shortly.
Cons of using e-Sim
Nothing in life is perfect and there may be some downsides or complications using e-Sim for some of you. Even the top eSIMs for travel have some downsides.
First up, depending on how and when you bought your phone, the e-Sim capability may be limited to a particular network or cartel of networks. This means some e-Sim packages may not work on your phone. As I said earlier, you may well be able to resolve this problem by bringing your device to a skilled technician.
Also, in case you are one of those rare creatures who still stores all of their contacts and numbers on a sim card, you won't be able to do this anymore.
From a data privacy point of view, losing the ability to anonymously buy, use and dispose of sim cards may represent something of a loss although I am not knowledgeable enough to really advise on this. In any event, whenever you travel you should always install a VPN onto all of your devices anyway.
Save $$$ • Save the Planet • Save Your Stomach!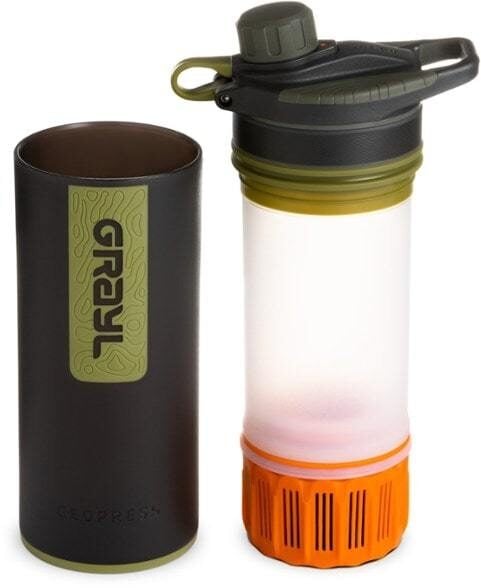 Drink water from ANYWHERE. The Grayl Geopress is the market's leading filtered water bottle protecting your tum from all the waterborne nasties. PLUS, you save money and the environment!
Single-use plastic bottles are a MASSIVE threat to marine life. Be a part of the solution and travel with a filter water bottle.
We've tested the Geopress rigorously from the icy heights of Pakistan to the tropical jungles of Cuba, and the results are in: it WORKS. Buy a Geopress: it's the last water bottle you'll ever buy.
Buy a Geopress!
Read the Review
The Best e-Sim Packages For Travel
Most established, major mobile phone and data carriers have now dove headlong into the e-Sim space, although they may not offer much in the way of international options. There are also quite a few start-ups offering specialist packages for certain regions and countries.
However, here are a few hand-picked e-Sim providers and packages that we can recommend.
Nomad is a digital eSIM marketplace that connects global travelers with affordable data plans anywhere in the world, without the need for a physical SIM.
In order to use Nomad, users have to first download the app onto their device and then they can search the Nomad marketplace for a suitable package.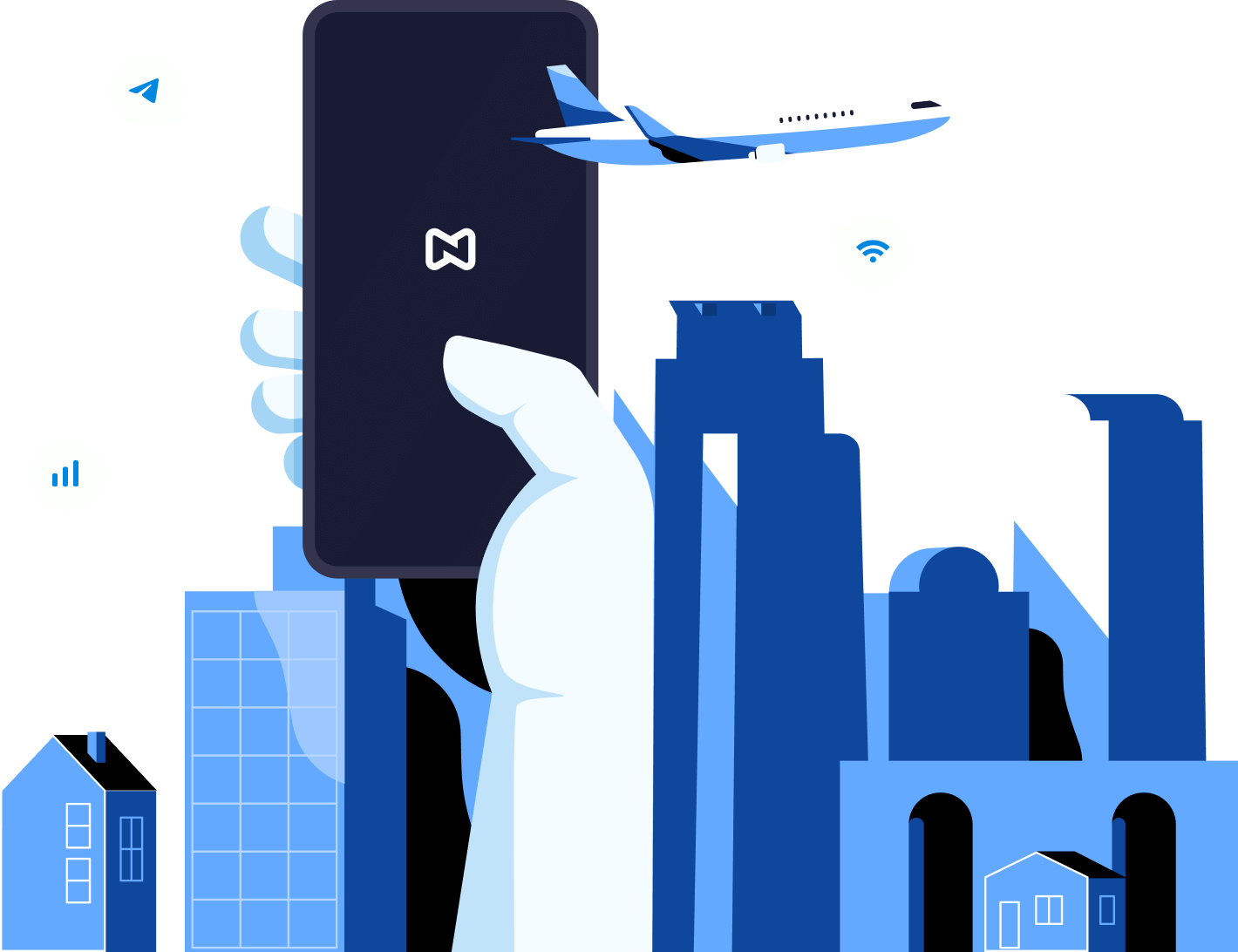 The big advantage of Nomad is that they offer a number of different sim packages for pretty much every country on earth. In short, you will be able to find some kind of sim package for your chosen destination using Nomad. This makes it ideal for frequent travellers who visit a large number of countries.
Note that Nomad don't actually provide the sim package though – they merely facilitate it. The main drawback that I experienced with Nomad is that a lot of packages are data only and do not come with a local number – this may or may not be an issue for you.
If you want to try Nomad, then hit the button below and use the Discount Code BACKPACKNOMAD in order to get a very tasty discount of your first purchase and if you want some more info then have a look at our Nomad e-sim review.
OneSim are a Boston (check out our Boston city guide by the way) based sim provider who have been specialising in international and traveler-friendly sim packages for some time now. As well as their conventional, plastic International Sim options, they now offer a couple of awesome international e-Sim packages. Let's take a look at them;
OneSimCard eSIM World
Offers coverage in 150+ countries with free incoming calls received on EU number in most of them
Data Packages from $13.00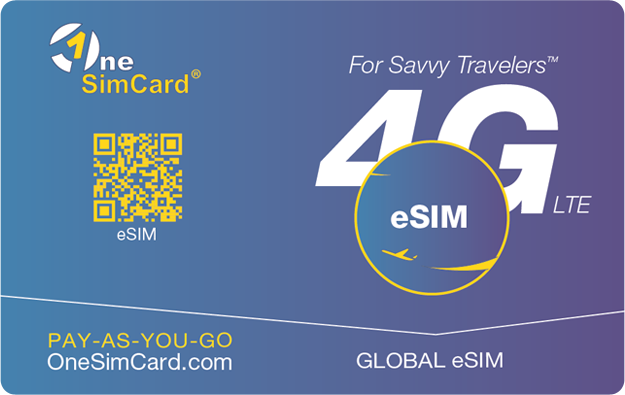 Getting started with the eSim World package costs just $9.99. After this, it is a case of selecting which data package you want, and which zones (or countries) you need to use the phone in. This is a great e-sim for seasoned travelers who do a fair bit of global gallivanting.
OneSimCard eSIM Asiana
Coverage in over 35 countries
Designed for use in Asia and Oceania
Data Packages from $16.50
Getting started with the eSim Asiana package also costs just $9.99. The packages all work equally well across the Asiana zone so the only variable is how much data you want. This makes it ideal if you are taking a gap year backpacking Southeast Asia or maybe doing a working holiday in Oz.
Another company to consider is the Spanish based HolaFly who offer great deals in over 100 different countries.
Looking for more? Another option Airalo, the most established eSim brand on the market. Check out our Airalo eSim review here.
Final Thoughts on e-Sim
Whilst not all phones in circulation are e-sim ready yet, it is clearly the future of sim cards especially for those of us who love to travel. e-Sims allow fast access to a whole variety of sim data and call packages around the world, which means that before long, we'll never have to queue at the airport sim stand again.
I hope you found this post helpful. Either way, let us know in the comments below.
---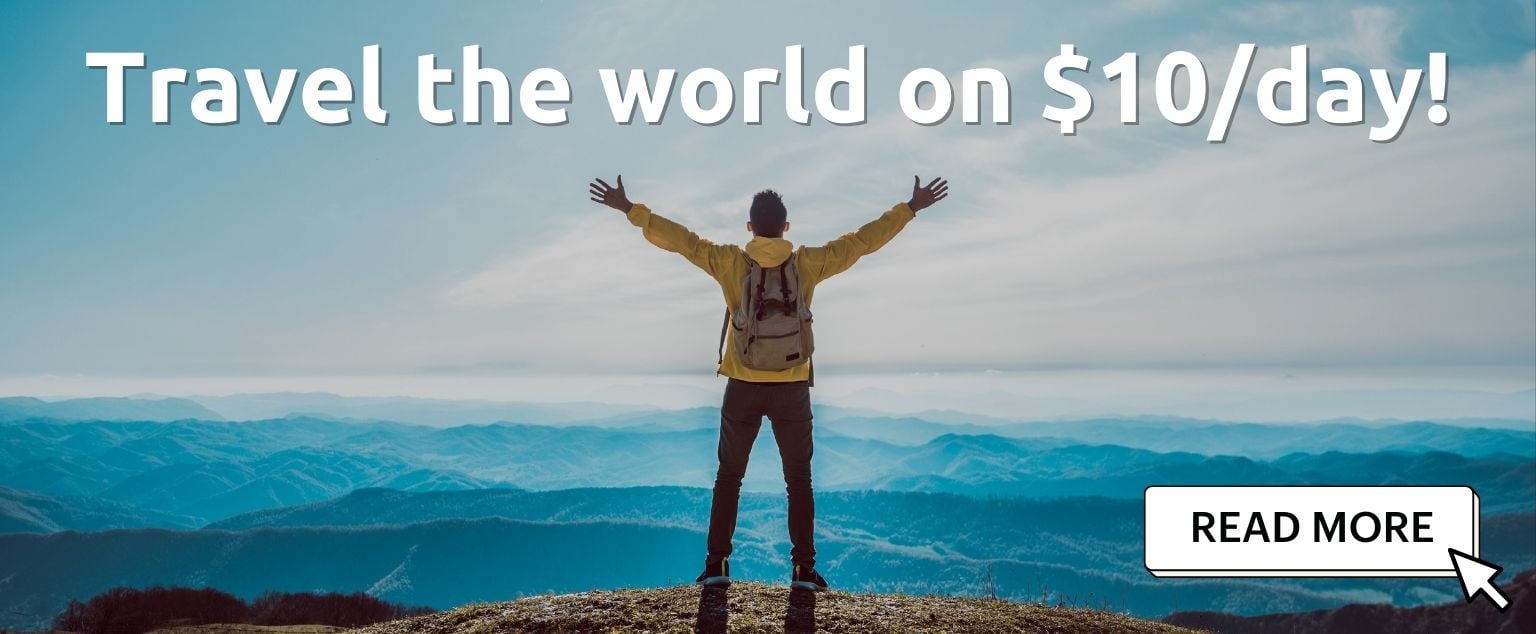 And for transparency's sake, please know that some of the links in our content are affiliate links. That means that if you book your accommodation, buy your gear, or sort your insurance through our link, we earn a small commission (at no extra cost to you). That said, we only link to the gear we trust and never recommend services we don't believe are up to scratch. Again, thank you!