It may not seem that long ago, but when we first started travelling just over one decade ago, we didn't really use our mobile phones that much.
Instead, we used (digital) cameras for taking pictures, paper maps for navigation and moronic gestures for communicating across language barriers… Ok, so some things we still do from time to time! But wow how times have changed!
Flash forward 12 years and smartphones are an integral part of our, and your travel reality. Whether you like it or not, the fact is that modern travellers often need their phones for things like boarding passes, travel banking and making bookings.
However, using your phone overseas can be, erm, complicated. Roaming charges can be seriously expensive and there are plenty of anecdotes of unwitting travellers racking up hundreds of dollars in bills! Ouch! Then there is nothing on earth more annoying than losing your internet connection just as your Uber or Grab is approaching.
Thankfully though, a new, innovative and rather brilliant solution is upon us. In this post, we are going to take a look at how an eSim works and how an exciting app called Nomad can help you to get the most out of it.
Pssst!! – If you decide you want to try Nomad for yourself, then use the special discount code of BACKPACKNOMAD at the checkout stage to save money on your first Nomad purchase.
Get Nomad
Staying Connected When Travelling
As we touched upon in the intro, using your phone when travelling isn't exactly straightforward, but, it is a necessary part of travel these days. Most of us have sim cards issued in our home countries and whether you are locked into a contract with a provider or on a pay-as-you-go model, most sim deals have one thing in common – they only work domestically. That is why we need to take the time to find a good travel sim.
It is quite eerie how true this is. If you have ever visited Tijuana from San Diego, then you may note that your US sim stops working the second you cross the border. Wild!
There are of course a few exceptions here and there. Sim cards issued in any EU country work seamlessly across the entire block and a few North American carriers work both sides of the US/Canada border.
However, for the most part, our sim cards stop working the minute we land in or step into a new country. If the sim does still work, then high roaming charges will burn through our credit in a matter of hours or rack up a bill high enough to ruin your trip and add insult to injury when you arrive back home!
There are some international sim card providers out there offering cards that work all over the world, or in certain regions (ie, all of Europe). However these tend to be expensive and are only really suitable for frequent travellers.
With that in mind, for the last few years the 'done thing' has been to pick up a local sim upon arrival at our destination. In the case of Israel or Hong Kong, this was quick and painless but in the case of India, it could take days of frustration to get sorted.
Buying local sim cards every time we travel to a new country was never an ideal solution. As I said, in a lot of destinations it was quite tricky to do, and of course, all of that disposable plastic took its toll on the environment.
Ladies & Gents, It's Time to Step Your GEAR Game Up. 😉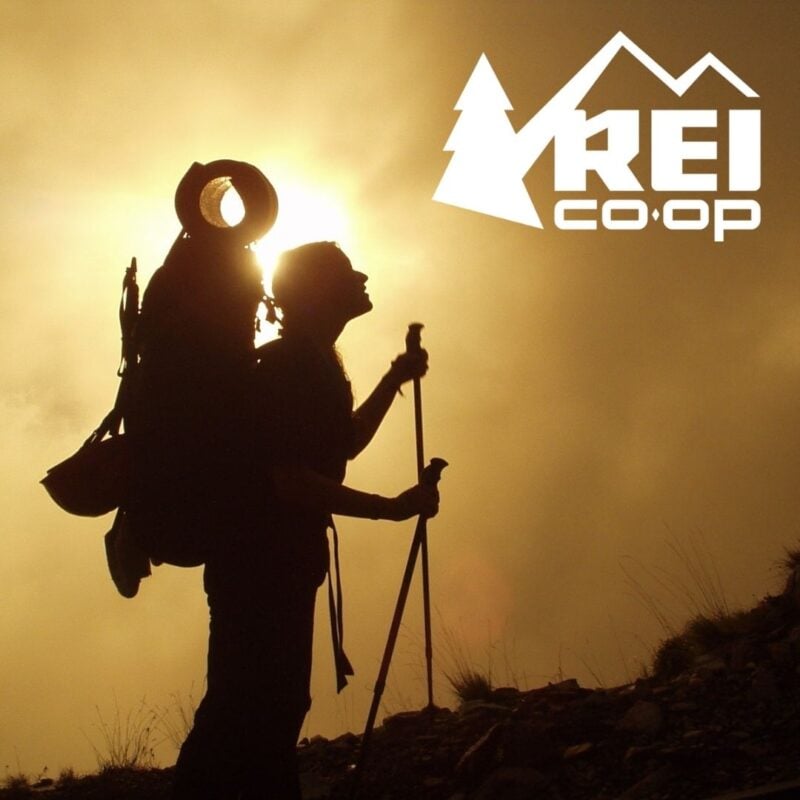 REI is one of America's biggest and most-loved outdoor gear retailers.
Now, for just $30, get a lifetime membership that entitles you to 10% OFF on most items, access to their trade-in scheme and discount rentals.
Join REI Today!
eSim
Thankfully, technology is coming to the rescue to save the day. Most current-generation phones are built with eSim capacity installed in a step to move away from plastic sim cards once and for all.
In order to use eSim, a phone user simply has to download and install the relevant package on their device and activate it (like they would with any other sim) and then it works like any other sim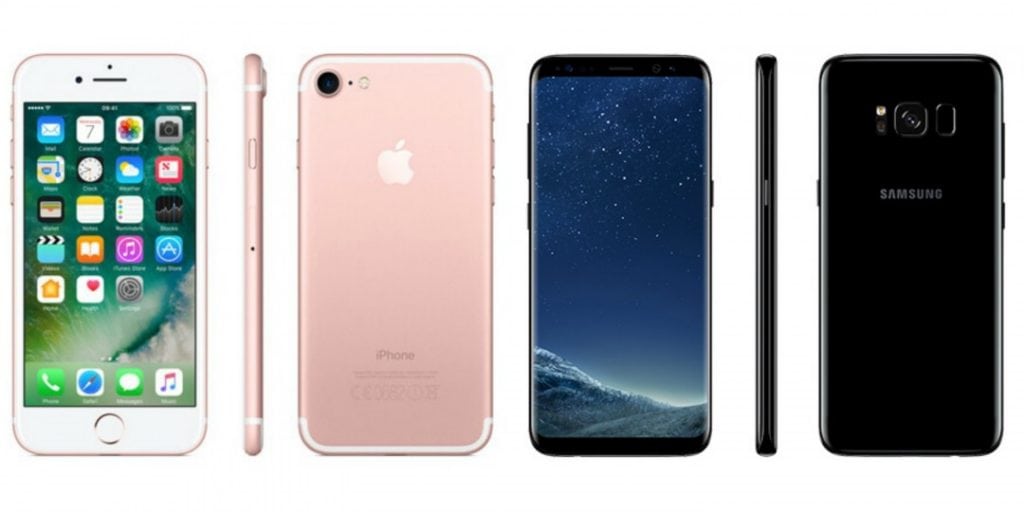 This innovation is particularly exciting for travellers as it means we can now download eSim packages from pretty much all over the world from the comfort of our handsets before we travel.
This means we can compare packages and can get our foreign sim set up and ready to use before we even leave home meaning we can start using our phones the second we land at the airport! No more queuing at the phone kiosk in the airport, no more plastic and no more stress!
However, note that relatively few devices in circulation are not eSim ready. Whilst Apple models from the iPhone 11 onwards are eSim capable, the 8 and the 10 are not.
Choosing an eSim Package
Most network providers are now muscling into the eSim market. However, when you are visiting a strange new country, the chances are that you don't know much about the local carriers and as such won't know where to start when looking for a sim.
This is where Nomad comes in, they are one of the best eSIMs for travel right now.
Nomad is a digital eSIM marketplace that connects global travellers with affordable data plans anywhere in the world, without the need for a plastic SIM.
In order to use Nomad, users can simply browse the Nomad website's eStore and look for suitable eSim packages. However, users will get a better browsing experience if they download the Nomad app onto their device instead and this is exactly what we did when using Nomad.
Just remember that either way, Nomad will only work on devices that are eSim compatible.
For us, the main advantage of Nomad is that they offer a number of different sim packages for pretty much every country on earth. In short, you will be able to find some kind of sim package for your chosen destination using Nomad. This makes it ideal for frequent travellers and backpackers who visit a large number of countries – you just need to download Nomad once then you are good to go wherever you're headed.
Note: Nomad doesn't actually provide the sim package – they merely facilitate it.
The main drawback that I experienced with Nomad is that a lot of packages are data only and do not come with a local number – this may or may not be an issue for you but it's something you should bear in mind.
Is This the Best Backpack EVER???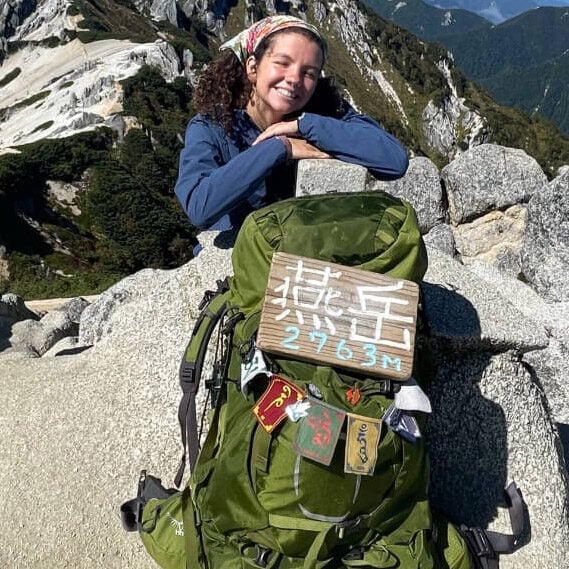 Using Nomad in India – An Honest Review
We recently tested Nomad for ourselves on a trip to Goa in South India. Now, let me tell you that getting a Sim card in India is a colossal pain in the arse and takes multiple visits to the phone store over the course of a few days and so I was delighted to learn that there is an easier way to get connected. However, I have an iPhone 8 and so cannot use eSim so instead, I got my girlfriend to test it on her iPhone 11.
Finding the Nomad app on the iTunes store was easy and it was downloaded and ready to roll within minutes. From the app, we searched for eSim packages for India.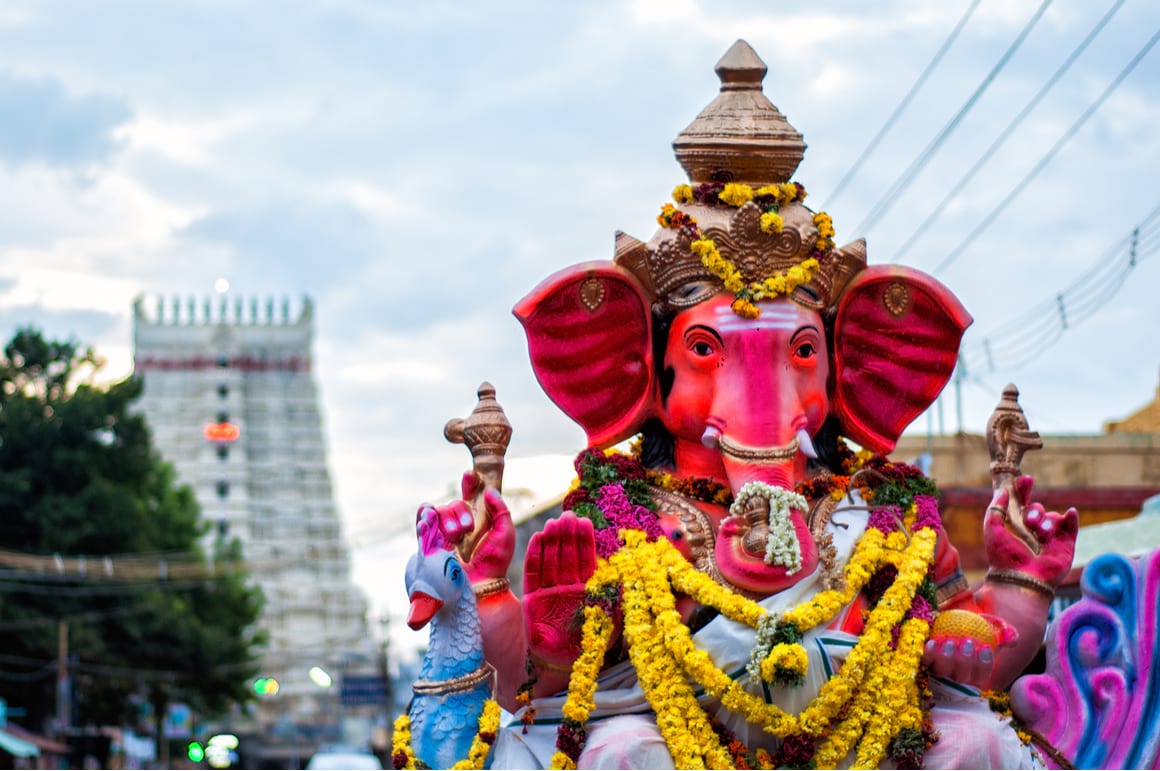 Nomads Packages
The Nomad app showed us 3 different eSim packages all provided by Truphone. Truphone is not an India carrier like I had expected. However, further investigation of the Nomad app demonstrated that most of Nomad's packages are offered by Truphone and I presume they are some kind of comms company that is forming local partnerships with carriers in each country they cover.
The packages ranged from 1GB for 7 days to 5GB for 30 days which should cover most trips to India.
The prices of the packages ranging from $15.99 to $33.99 which I have to say, is VERY expensive for data in India. By comparison, my sim package costs me about $5 per month for 2GB of data per day plus calls.
Still, for anybody who is not willing or able to get to an Indian phone store and spend 2- 3 days waiting for sim activation, it's an option and for an isolated trip isn't too bad.
No Numero?!
I also noted that the package does not come with a phone number – it is a data-only package.
Normally, this would not be a huge problem but in India, a lot of people and businesses still rely on traditional telecommunications such as phone calls and texts – for example, our landlord does not have WhatsApp and the only way to call them is using a proper phone.
This is of course less of an issue in more developed, tech-savvy countries. It's also probably not as much of an issue if you're just on a holiday rather than spending a few months here like we are.
We also understand that Nomad is working on this and it is quite possible that by the time you are reading this, Nomad packages do come with phone numbers, call minutes and SMS text allowances.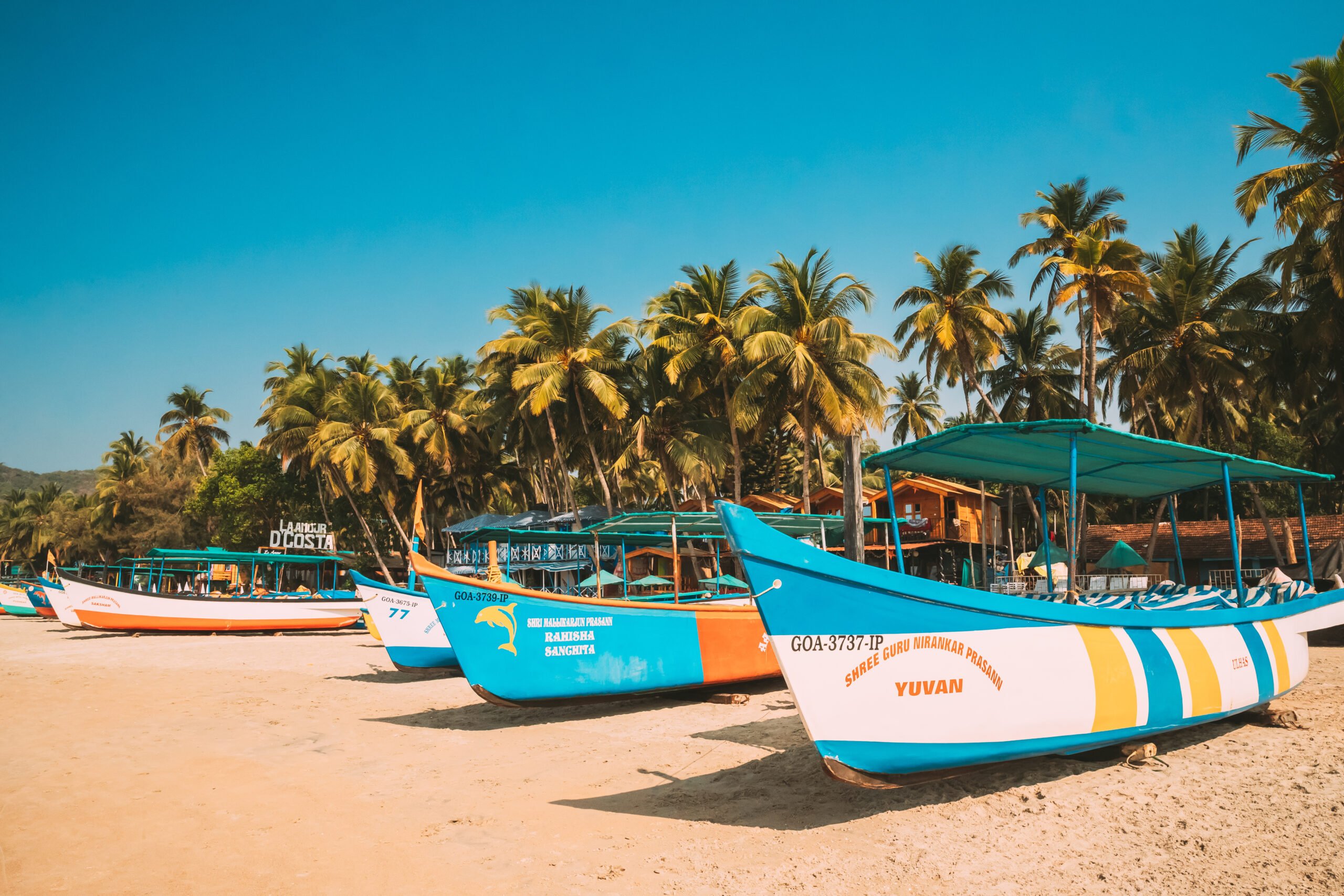 Nomads Coverage
Once we'd downloaded and activated the eSim we hit a bit of an anticlimax as the eSim struggled to find any network and could not connect. To be fair, we live out in the sticks in Goa and a lot of carriers don't cover the area at all.
By comparison, my plastic VI Sim usually gets about a measly 1 bar of signal out here (we have Wi-Fi in the house). Still, 1 bar is infinitely better than 0, and as such Nomad was not making a positive initial impression.
When we left the house and went through town towards the beach in Ashvem, things did improve a bit and my girlfriend was able to get online, tune into WhatsApp and download her daily fix of pornography!
Other Nomad Packages
Whilst inside the Nomad app we also decided to take a look at a few other packages to get a feel for what else is on offer.
My home country is the United Kingdom and with my sim card provider I pay around £10 ($15) per month for a 5GB monthly allowance with unlimited texts and minutes. Therefore I was quite impressed to note that the Nomad app was showing 30 days, 3GB plans for $9.99; again this is a data-only package though.
Therefore whilst the Nomad offering for India was quite expensive, some of its packages are clearly much better value for money. So obviously it just depends on what deal Nomad can get with carriers in each country.
I was also impressed to see that Nomad can offer packages in over 100+ countries including China and Kazakhstan – countries where getting a sim can sometimes prove pretty challenging!
Looking to find your Digital Nomad Tribe?
Being surrounded by like-minded people is essential for Digital Nomads. Luckily there are places like Tribal Bali – a literal hub for remote workers, laptop lovers and entrepreneurs…
Staying at a digital nomad-friendly hostel is a really smart way to get more done whilst still enjoying the social life of backpacking… Mingle, share ideas, brainstorm, make connections and find your tribe – We highly recommend checking out Bali's first purpose-built co-working hostel, Tribal Bali.
On balance, there are pros and cons to using Nomad.
It is a very efficient way to access a whole load of data packages for a large number of countries. I also truly love the fact that travellers can now download a package before they leave home and be connected the second they land. Something that from personal experience is so helpful, especially if you arrive too late for public transport.
Some of the packages are very reasonably priced, although others are certainly not.
The current lack of a phone number is an annoyance but not necessarily a deal-breaker – it all depends on your personal needs and I imagine for most people just spending a week or two in each country and then moving on, it's probably not a huge deal.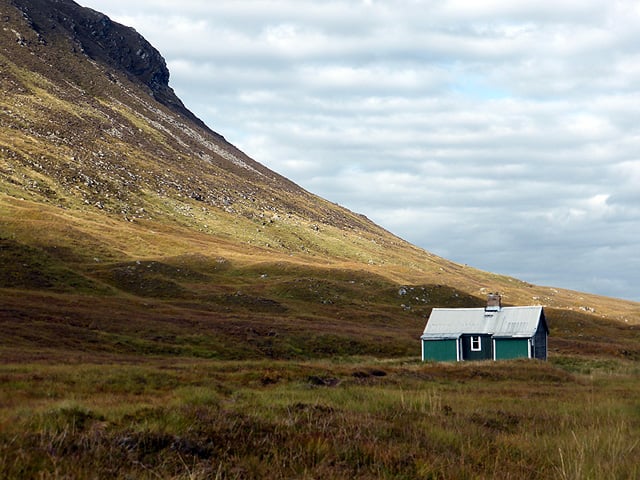 The biggest downside we found with Nomad was that network coverage was quite limited compared to local sim providers. This is kinda to be expected considering that most packages are offered by Truphone which doesn't have any on the ground presence or infrastructure and is presumably relying on partnerships with local carriers. This will hopefully improve over time as Nomad and Truphone make new partnerships but for now, users may be taking a bit of a gamble by putting their faith into the app.
Still, the app can be downloaded for free and is a very valuable addition to any self-respecting traveller's smartphone. Those going out into the deep backcountry should instead consider something like a satellite phone.
Just remember to use the special discount code BACKPACKNOMAD at the checkout stage to get money off your first Nomad purchase.
So, have you used Nomad or an eSim before? What was your experience?
Not quite sure if Nomad is right for you? Check out the Spanish based HolaFly which offers great deals not only in their home country but in over 100 other nations too.
Another option to consider is getting an to use YeSim, one of the most established providers and use the discount code "International24" at check-out.
---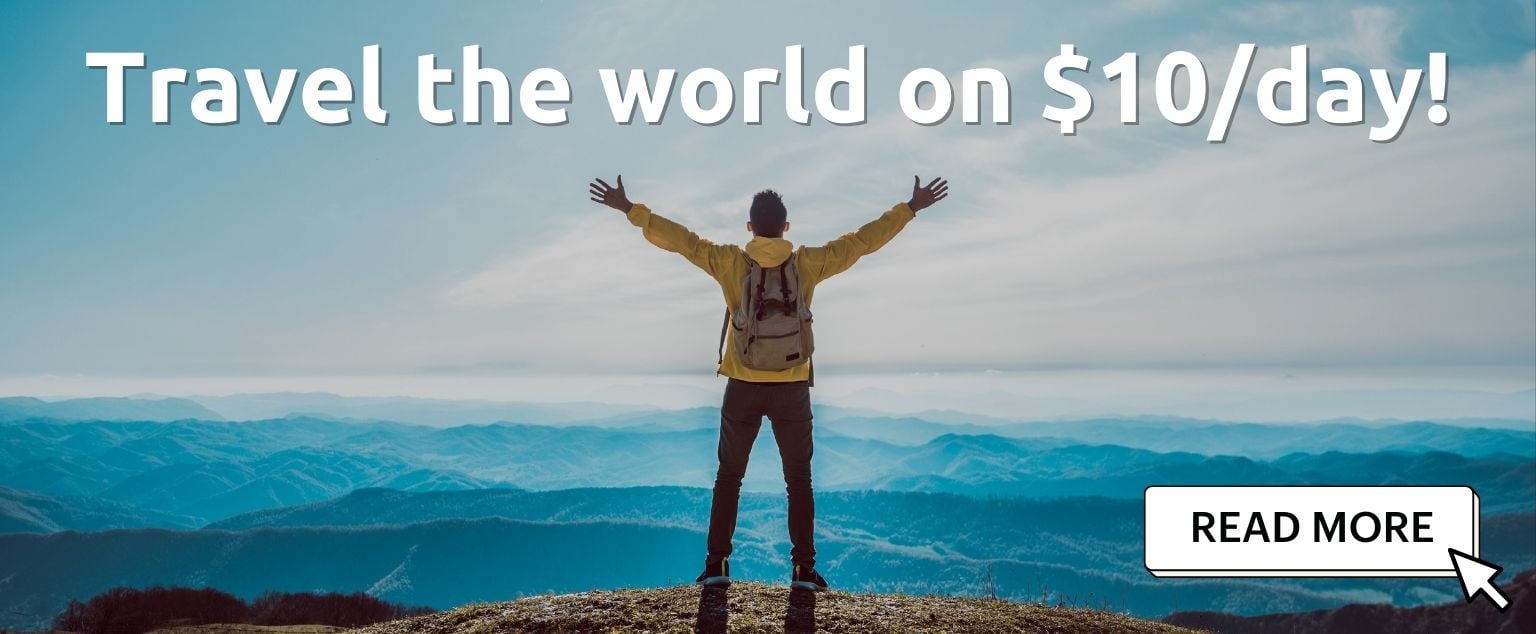 And for transparency's sake, please know that some of the links in our content are affiliate links. That means that if you book your accommodation, buy your gear, or sort your insurance through our link, we earn a small commission (at no extra cost to you). That said, we only link to the gear we trust and never recommend services we don't believe are up to scratch. Again, thank you!