Booking a trip is the fun part of planning. Packing, on the other hand…
Deciding what to pack for a trip is way easier if you've got a handy checklist to go with. A packing list reins in chronic overpackers and reminds underpackers of all the important stuff they're definitely forgetting. Who needs a toothbrush and underwear, anyway?
The thing is, drafting up a packing list is only fun if you're an extremely A-type personality – which I'm guessing most backpackers are not.
Whether you're a weirdo with a knack for organisation or a creature of chaos, this list will make packing for your next adventure MUCH easier. You'll have all the things you need for travel without the bulk! 
It won't tell you exactly how many t-shirts to pack. (That is between you and your sweaty pits.) What we're dealing with here are all the essentials that are going to make your backpacking life much easier. To help with your packing journey, I've listed all the top products that The Broke Backpacker recommends across all categories. 
Cue to you, one happy camper with a perfectly packed bag – and the adventure can begin.
Travel Packing Checklist
Ultimate Packing List – Best Backpack
Ultimate Packing List – Best Suitcase
Ultimate Packing List – Best Camera
Ultimate Packing List – Best Camera
GoPro Hero 11
Resolution > 5k
Price > $400
Ultimate Packing List – Best Rain Jacket
Ultimate Packing List – Travel Insurance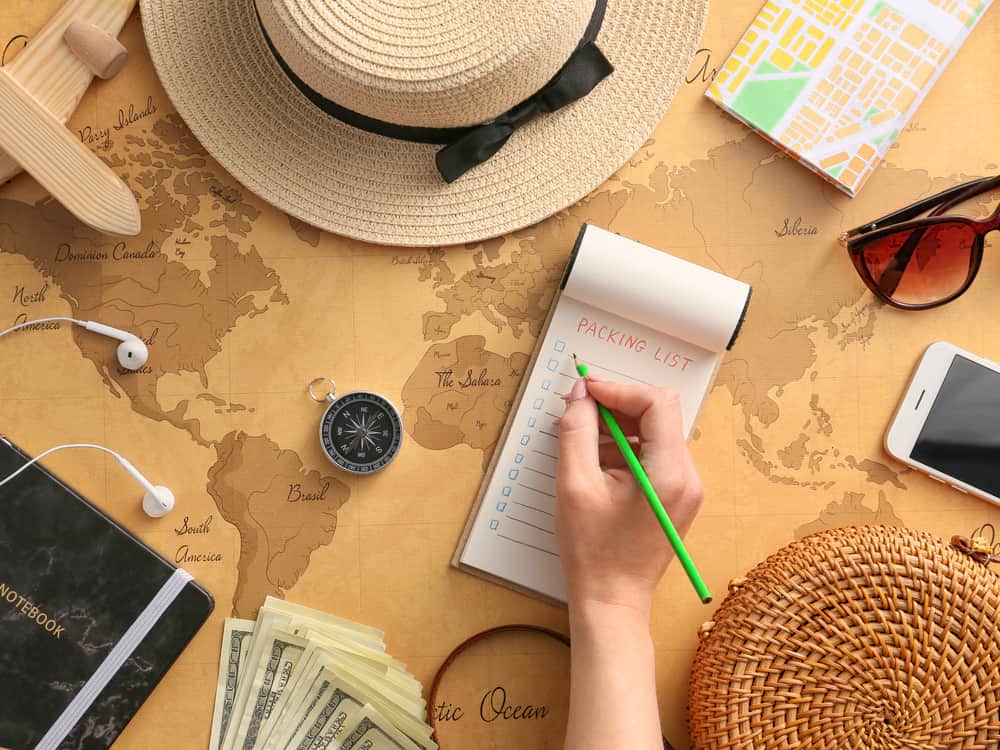 The Story Starts with an Epic Backpack…
One of the most important things to consider when you're prepping for a trip is that your backpack can keep up with your adventurous self. Before you can get onto scribbling down your "travel stuff list", you've got to know where it's all going to fit!
Not all backpacks are created equal. Take this from me – I hiked hundreds of kilometres with an ill-fitting backpack and on top of sweet empowerment, was also left with sore welts and blisters.
Every backpack fits differently, so you have to make sure you get one that is comfortable and the right size for your body type. On top of that, an ideal backpack for a budget traveller is durable and compact. (I can assure you that you DON'T need a 90-litre backpack unless you're headed on a North Pole expedition.)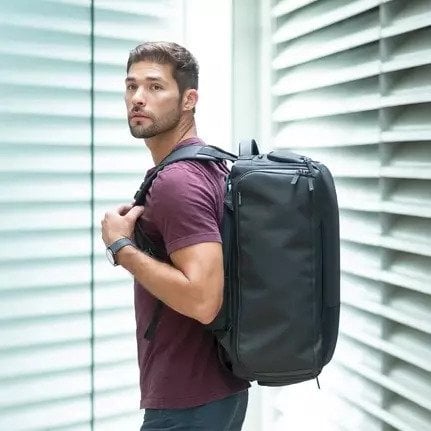 The Broke Backpacker loves the Nomatic backpack. It's sleek, smooth, and almost as sexy as you. Designed to look modern, it fits both ragtag travellers and business backpackers, and it's very compact. Nomatic works especially great as a digital nomad backpack.
If the Nomatic backpack doesn't tickle your fancy, there are still plenty of other AWESOME travel backpacks out there. I personally have been a die-hard Osprey fan for years, and their comfort and durability is definitely the reason why Osprey stays on top of the backpack game year after year.
Whether you're looking for stuff to take interrailing or for a trek through the Himalayas, the right bag is the basis for every good trip.
Is This the Best Backpack EVER???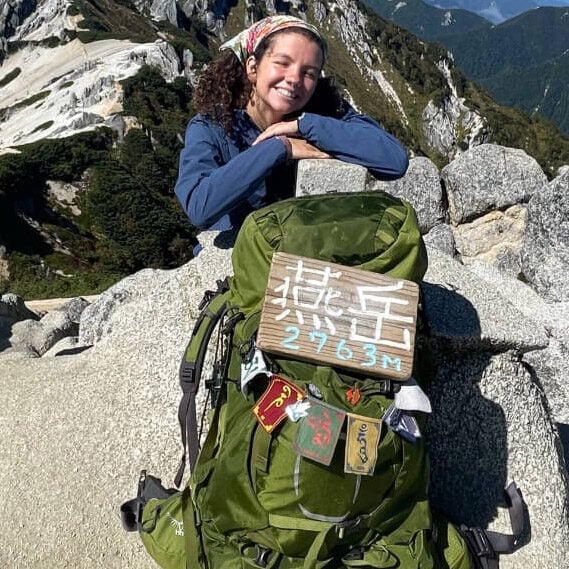 Pack Your Bag Like a Pro
Packing your backpack is like a sport that you have to practice before you can win the gold medal. Here are some of my best packing tips on how to become the world champion of packing your backpack:
PACK LIGHT. No matter where you're going or what you're doing, always take the minimum amount of things. If you're packing "just-in-case" things – ditch 'em.
One exception: always take something fun with you. Pack of cards, ukulele, a yo-yo…
Always keep important stuff at hand. Keep documents in a travel purse, bum bag or any smaller bag that is on you at all times. Pack other things you might need quickly (hand sanitizer, tissues etc.) in the front pocket of the backpack.
Pack versatile travel clothes that can be combined in almost any way. You save space when all your clothes fit together and you don't have to pack each outfit separately.
Roll your clothes – don't fold them.
Use packing cubes to control the chaos that reigns inside your backpack.
Pack extra containers. Ziploc bags, tote bags, tupperware… It SEEMS superfluous but I always end up needing an extra plastic bag for my shoes or a box for leftovers in a hostel and never have it.
Travel Packing List Basics: 15 Biggest Travel Essentials
No matter where your road takes you, there are a few crucial bits of backpacking gear that are universally useful for the travelling kind. These are the travel essentials that should be the first things added to any backpacking packing list. So, let's start from the bottom up and begin with a travel basics checklist.
1. Headtorch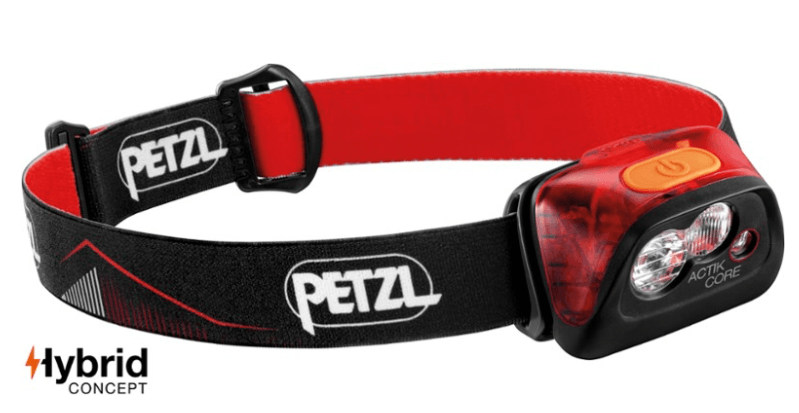 Before you pack your passport, before you pack your socks, PACK YOUR HEADTORCH. It's like, number one on our "travel things list!" Wherever your trip takes you, whether you're looking at things to bring interrailing or backpacking around Southeast Asia, they're always useful.
The guiding light in the dark is your best friend in the wilderness that is the travel scene. Head torches are not only for campers. They can save your butt in dark hostel dorms, night buses, impromptu cave explorations – basically anywhere that's dark.
The Petzel Actik Core Headlamp is one of the best combos of cheap and mighty head torches out there but in case you're looking for something different, there are many great headlamps for backpackers.
Travel headlamps don't get better than this! The Petzl Actik allows you to use both normal batteries AND a rechargeable version. You'll also find a large variety of lumens to choose from, though I've found 350 to be perfect for all kinds of low-light adventures. This headlamp enjoys stellar ratings for a reason: it does exactly what it's supposed to do.
2. Travel Insurance
Sometimes life head-butts you hard enough that your first-aid kit can't fix you up.
Never travel without travel insurance. It's a wild, wild world out there, and you never know what could be waiting just around the corner. You don't want to be stuck on the other side of the world with a 100,000 dollar hospital bill just because you cheaped up on insurance.
At The Broke Backpacker, most of the team uses World Nomads Travel Insurance.
ALWAYS sort out your backpacker insurance before your trip. There's plenty to choose from in that department, but a good place to start is Safety Wing.
They offer month-to-month payments, no lock-in contracts, and require absolutely no itineraries: that's the exact kind of insurance long-term travellers and digital nomads need.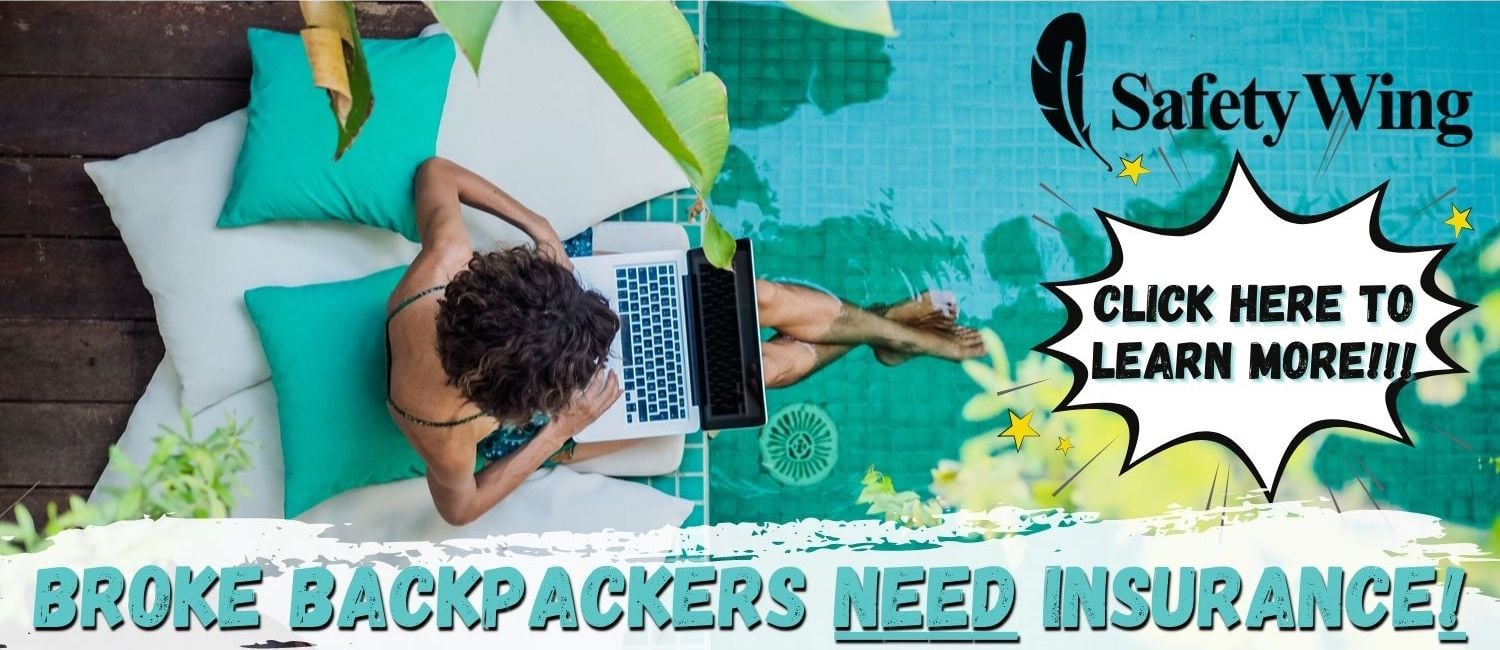 SafetyWing is cheap, easy, and admin-free: just sign up lickety-split so you can get back to it!
Click the button below to learn more about SafetyWing's setup or read our insider review for the full tasty scoop.
3. Padlock
The first thing on your hostel packing list should be a sturdy, trusty padlock to keep your valuables safe. Most hostels have lockers, but most of them don't provide free padlocks.
I'll never stop campaigning for number combination locks over padlocks with keys. Unless you're a successful small-time criminal, picking the lock to your own locker after you've lost the key is not worth your time!
We suggest picking up a couple of good quality, combination padlocks – just make sure not to forget the combination.
4. Travel Towel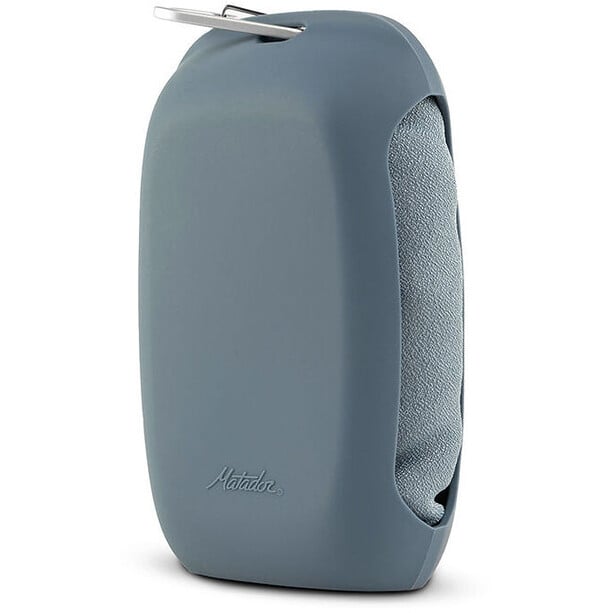 Wherever you are, one thing's for sure – you will always get wet. (No, not in that way! Well, actually, hopefully…)
Some hostels provide towels but like most fun things in life, their towels are rarely free either. Save a buck and pack your own!
A microfibre or a bamboo towel deserves its spot at the top of the list of travel essentials. It takes up barely any space in the backpack and it dries quickly. We love the one from Matador as it is ridiculously compact and drys insanely fast – basically it is a magic towel.
5. Reusable Water Bottle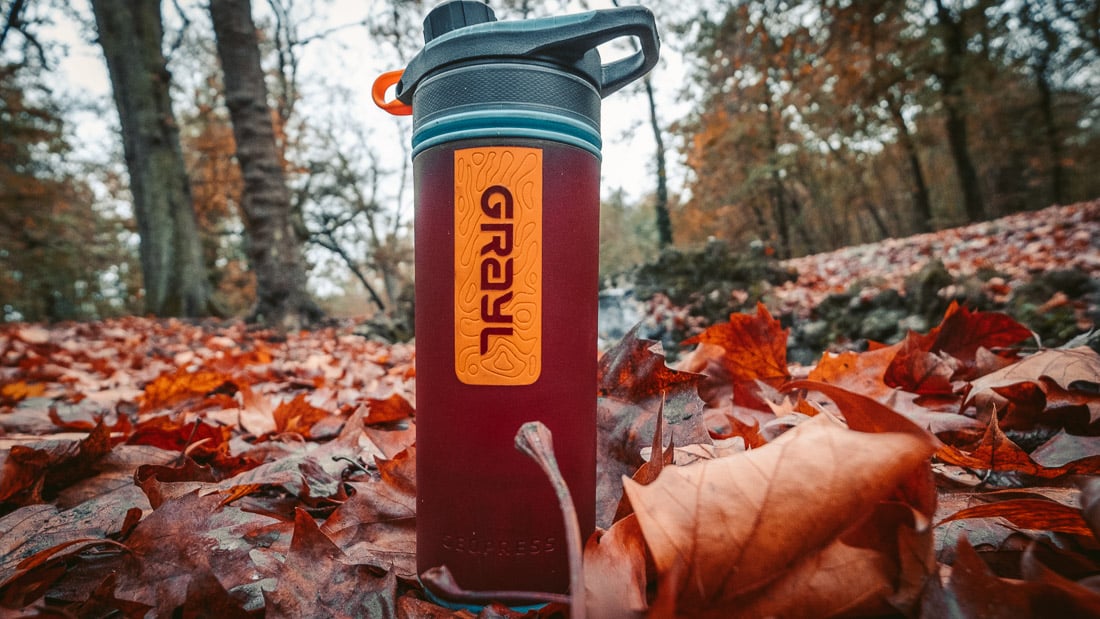 Stay hydrated AND save the turtles – that's pretty good for a day's work, if you ask me. Disposable plastic is the bane of your planet's existence and one small but not insignificant way you can help is getting a reusable water bottle.
And while you're at it, why not get a water bottle WITH a filter? The Grayl Geopress works wonders in countries where tap water is not safe to drink as it is or on far-away mountain hikes. You might have seen our Grayl plugs floating around the blog before: that is because we love it so much.
Save $$$ • Save the Planet • Save Your Stomach!
Drink water from ANYWHERE. The Grayl Geopress is the worlds leading filtered water bottle protecting you from all manner of waterborne nasties.
Single-use plastic bottles are a MASSIVE threat to marine life. Be a part of the solution and travel with a filter water bottle. Save money and the environment!
We've tested the Geopress rigorously from the icy heights of Pakistan to the tropical jungles of Bali, and can confirm: it's the best water bottle you'll ever buy!
View on REI
Read the Review
6. Appropriate Clothing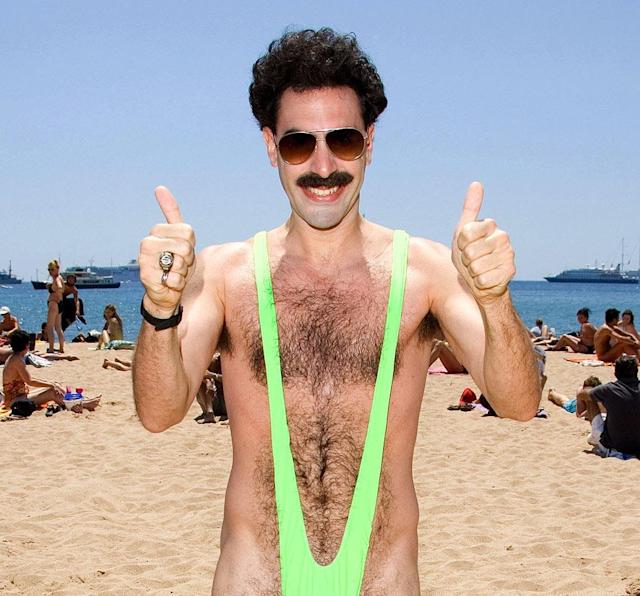 Unless you're headed to a nude beach in the French Riviera for the whole holiday… You'll obviously need clothes.
The type of clothes you pack depend on your destination. Is it hot or cold? Sometimes both? Will you need to cover up if you're travelling somewhere conservative? Will there be a lot of walking on broken cobblestones?
The Broke Backpacker has done all the legwork (and armwork, and torsowork…) to find the best travel clothing for any aspiring adventurer and lifestyle nomad! Check out our reviews below.
Read our COMPREHENSIVE gear reviews and suit up!
7. Camera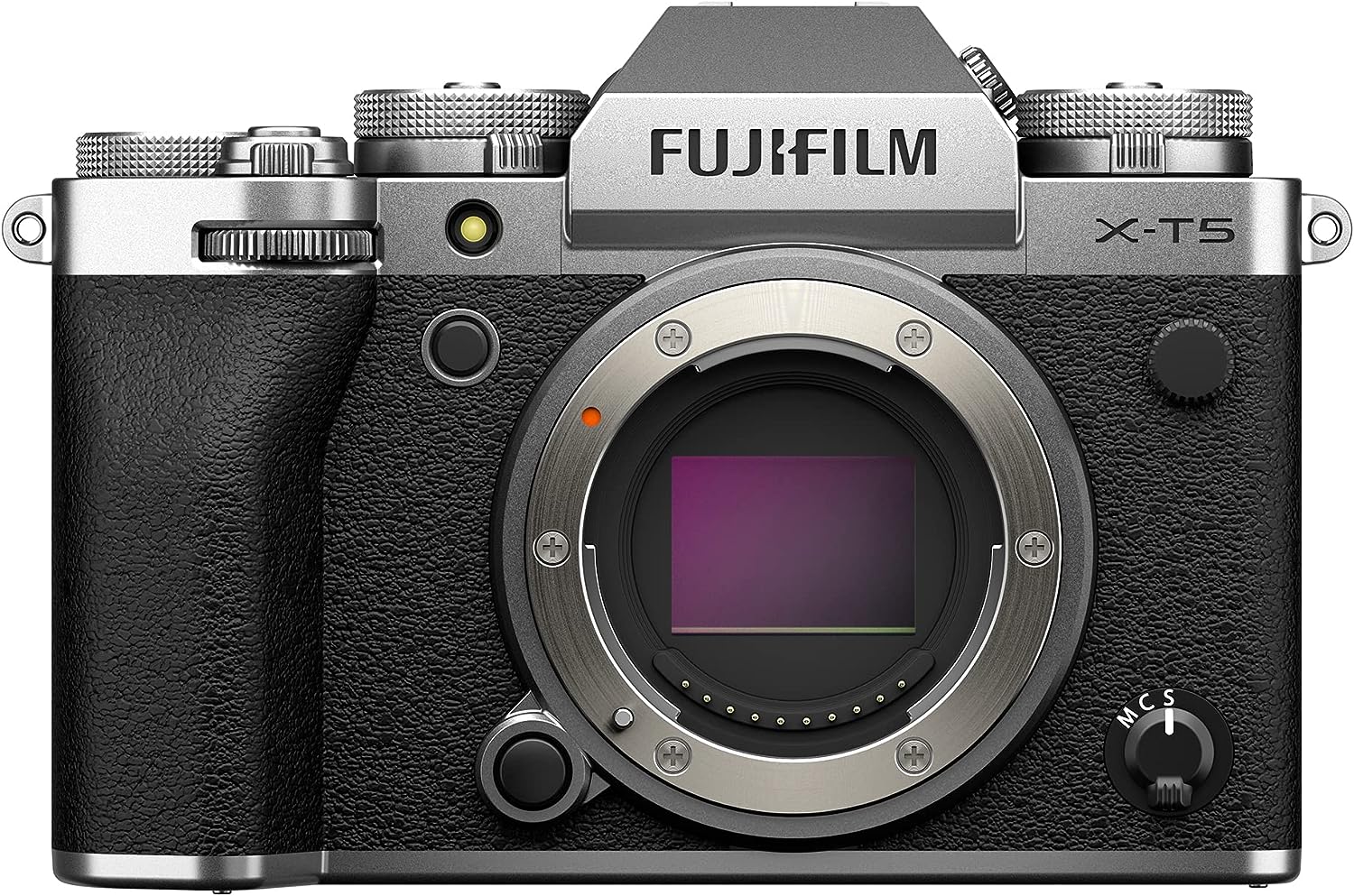 More and more travellers are switching to snapping only phone photos. In most cases, phones do the job just as well as a camera if you're taking shots for your mum more than trying to get published in National Geographic. But hear me out!
A camera is still better for some purposes: you wouldn't pick your phone over a GoPro on a diving or a biking trip. I personally prefer a mirrorless camera. It's so much more lightweight that it's super easy to carry with me even when I'm hiking.
Here are the best cameras for backpackers, although, spoiler alert: you can't do much better than the Fujifilm X-T5. You get all the vivid colours and deep blacks that Fujifilm are known for without needing the unrealistically deep pockets to afford it!
8. Toiletries (and a Toiletry Bag To Put Them In…)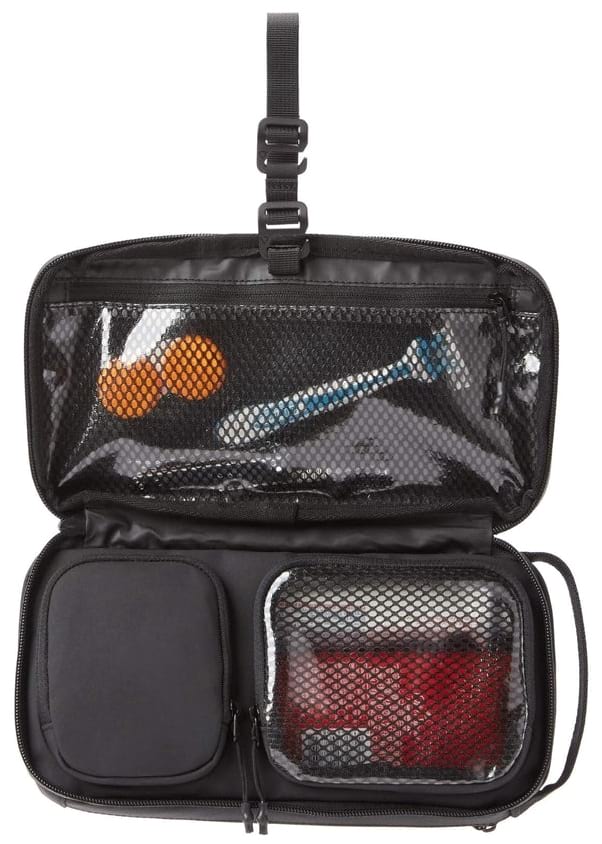 Toiletries! Drug stores make my hob-goblin brain go into total horde mode, and I always walk out with an assortment of toiletries I definitely (maybe not) needed. If this is your problem too, get a hanging toiletry bag to better keep your rubber ducks in line – we recommend the one from Nomatic which is ergonomically designed and made from splash and stain proof material.
Most of this stuff you can buy wherever you're going – unless you're going on a different planet – so I'd highly recommend shopping at the destination. I'd pretty much only recommend BYOB for stuff that can be harder to come by. This includes shampoo bars (versus liquid soap), non-whitening face wash (Asia, looking at you), and some of the weird things you might be into.
Toothbrush and toothpaste
Soap
Shampoo and conditioner
Sunscreen (hella expensive in some countries)
Deodorant
Tissues
Q-tips
Moisturizer/Cream
Razor and extra blades (optional – let the weeds grow wild)
Waterproof make-up, make-up remover and cotton pads (optional, but nice)
Condoms
Toiletries usually pack a lot of plastic in a pretty short-lived package so if you can, look into more sustainable alternatives – bamboo toothbrushes, reusable razors, washable cotton pads etc. Here is what you should add to your toiletries packing list.
9. Sleeping Bag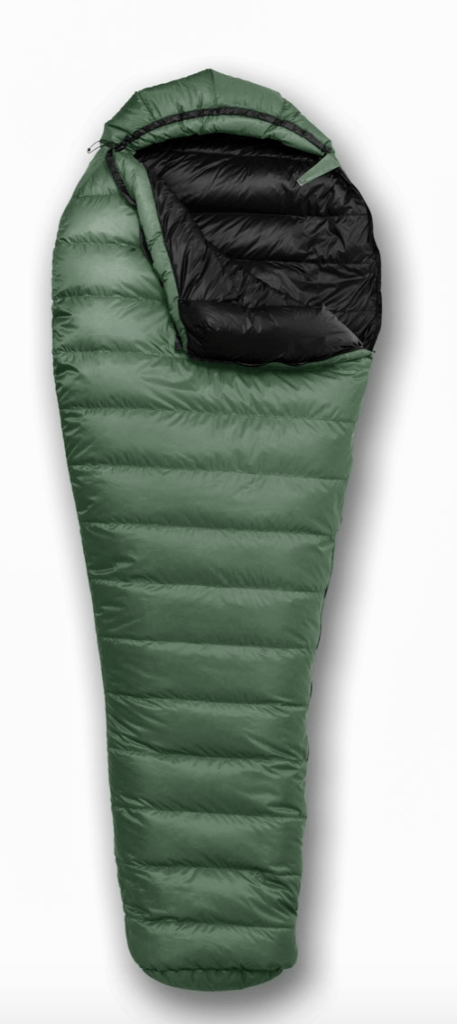 The road to becoming a successful adventurer is paved with cozy, comfy down fluff. Mm, toasty…
Sleeping bags are not only for hikers and hobos. Sometimes it can save you in a pinch when you rock up to a town where all hostels are full, or if your guest house is being mean and cannot provide enough blankets.
Our one single top outdoor packing tip is to pick a lightweight sleeping bag that's easy to carry with you. There are a lot of different sleeping bags out there and we have slept in quite a few of them of them – check out our review of the best sleeping bags for backpackers.
Did you also know you can get double sleeping bags? Yeah, I know!
Winter is coming… WARM UP!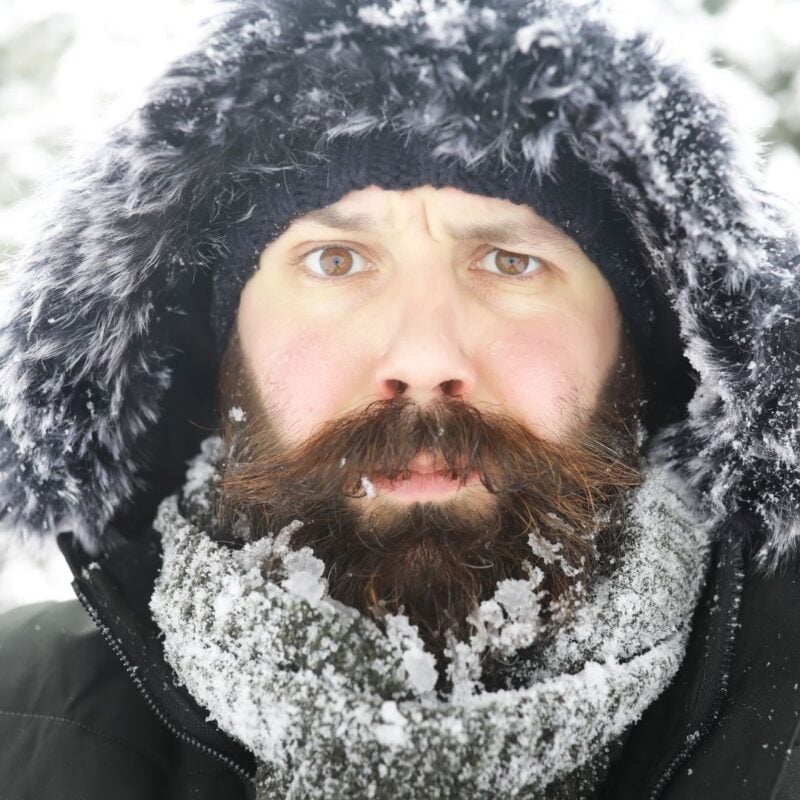 Get up to 50% OFF when shopping gear for the winter on REI.
Warm up for the holidays and SAVE on outdoor gifts all the way through Dec 18!
View on REI
10. Hammock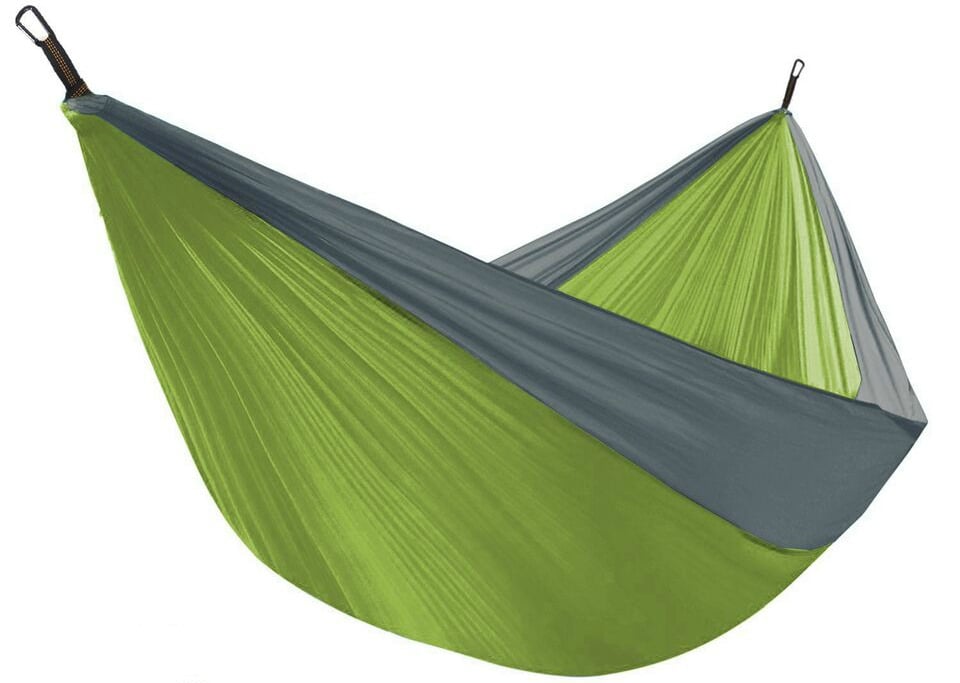 While we're at it – pack a hammock. A good travel hammock packs up light and compact, and it's the quickest way to set up camp anywhere.
Not to mention WAY more comfy than a tent. Swinging gently into sweet sleep in a camping hammock will always be more comfortable than sleeping on the ground.
Hammocks are another example of where the market is cluttered by utter shit. Hit the button below for our top pick.
11. Money Belt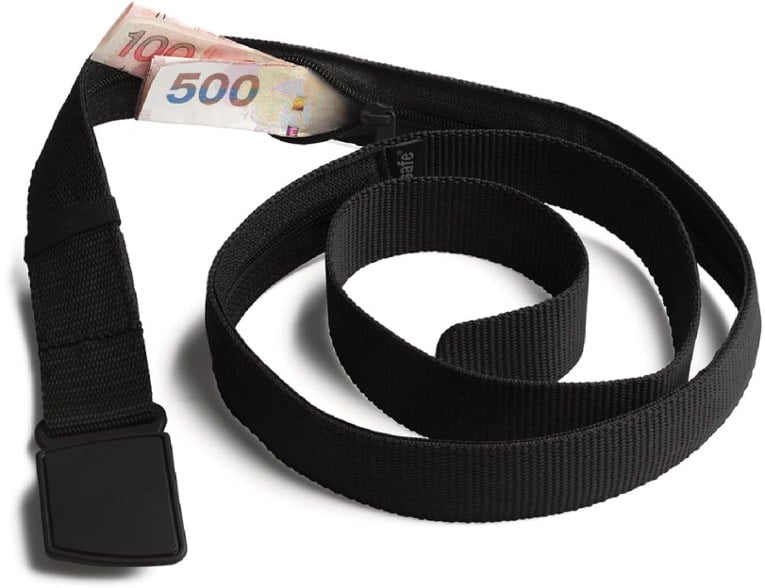 When you're backpacking on a budget, every penny counts. Save your shillings from pick-pockets with the magic of a money belt.
A travel money belt is easy to hide under your clothes and is a secure place to store cash and important documents.
There are a lot of money belts out there and some of them are of a fairly low standard and fall to pieces pretty fast. Hit the button below to view our top pick on REI.
12. Universal Adapter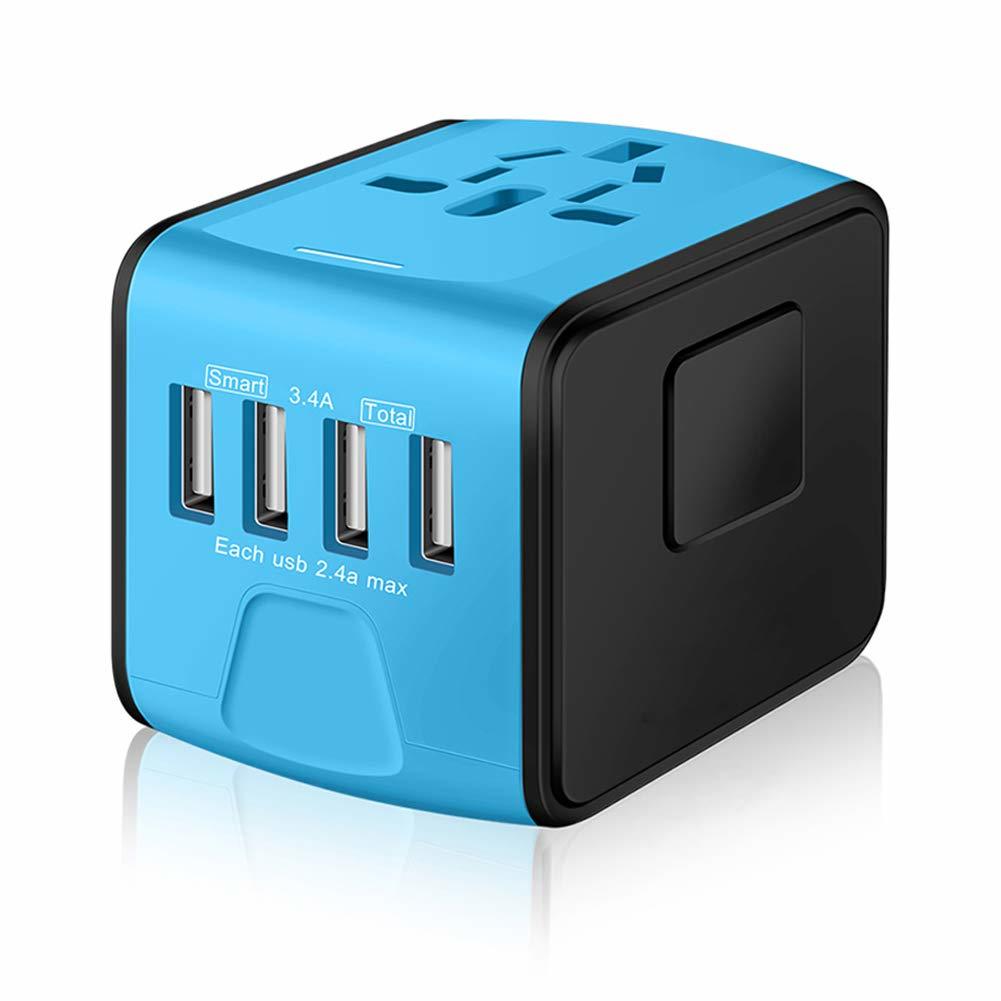 All hail the C type plug! While my EU standard plug fits most sockets around the world, there are still many, many countries that are going to leave me disconnected without an universal adapter.
Gone are the days you needed to purchase a towering inferno of all types of different adapters. Now you can get a nifty universal adapter that has every possible plug and prong in the same block of tech.
13. Journal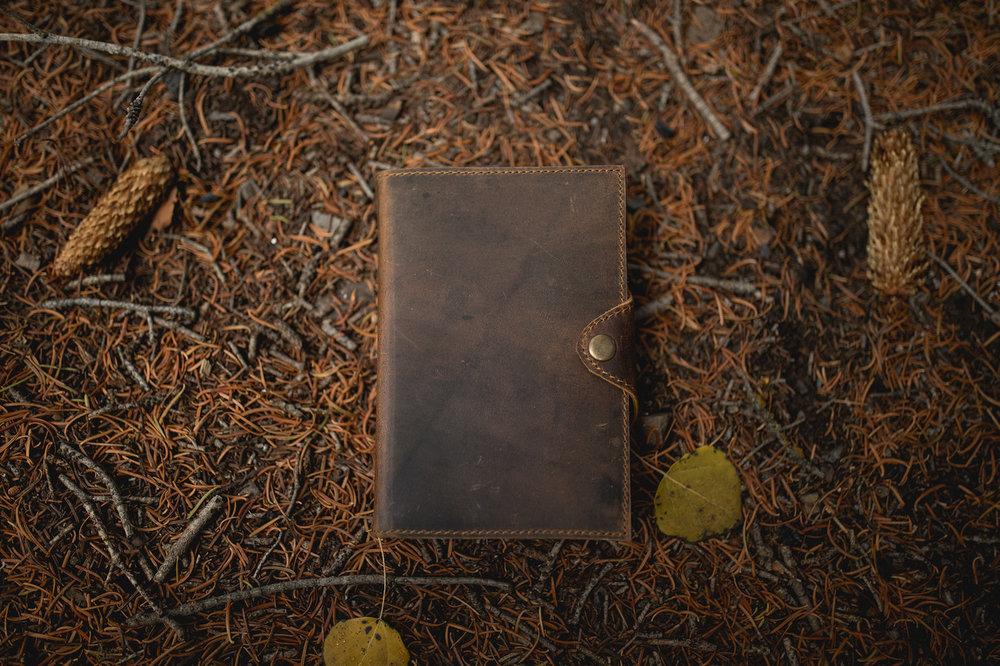 If you've never been into journalling, travelling is a fantastic time to get started.
Whether you're keeping track of all the fun you've been having or recording down your daily mantras, a cute writing journal is a must-add to your travel packing list.
You can pick up notebooks for a few books but if you are taking it out on the road then it pays to invest in a good quality, hardwearing one that can withstand some abuse. We recommend this stylish, leather backed one from Kodiak.
14. Travel Packing List for a Tiny Travel Pharmacy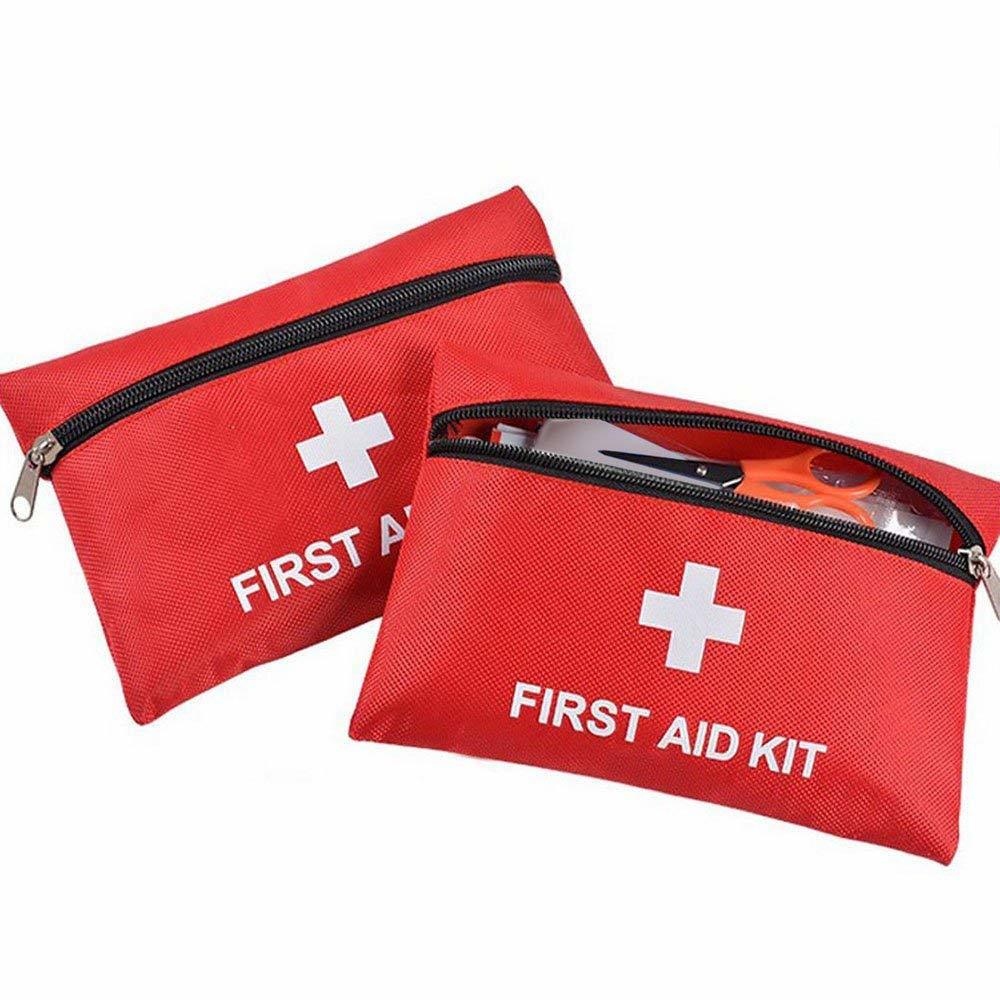 Having a personal health kit is important preparation for days when the road sucker-punches you in the face.
The best case scenario is that you'll never have to use your first-aid kit. The worst case scenario is that you REALLY need it but you left it out of your adventure packing list.
Whether you're Indiana Jones-ing your way through tropical jungles or interrailing across Spain, a traveller's first-aid kit and a few extra health essentials are vital.
You can simply buy a ready made first aid kit or you can make your own.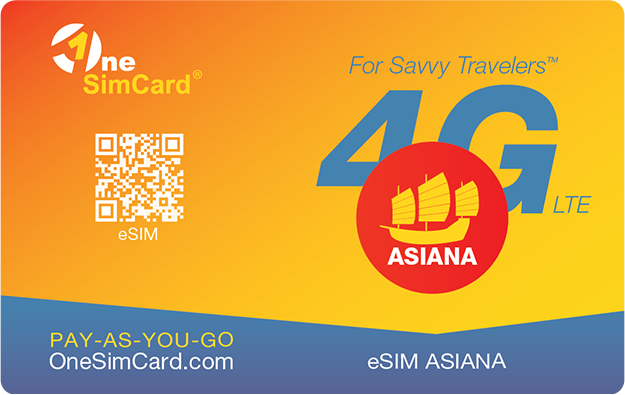 The good news about Planet Earth is that there is excellent 4g and 5g Internet coverage, taxi apps and food delivery apps in pretty much all cities and towns (but it does get patchy once you venture out into the wilds and wilderness). The bad news is that your native SIM card will probably not work once your leave your native country and so you will not be able to access any of this online goodness until you rectify that particular situation.
You can waste time hanging around phone shops queuing to get a plastic sim or you can is,ply install a eSim onto your phone before you leave home. You just access the OneSim site, choose the package for whatever country you wish to visit, download it and off you go – you are online the moment you land at the airport. They are one of the best travel eSIMs on the market at the moment, offering great worldwide coverage.
eSims are easier to set up and better than the environment than plastic sims. The downside is that not all phones are eSim ready. If you're looking for something more heavy-duty with the ability to power your laptop online, check out some of the top travel routers instead.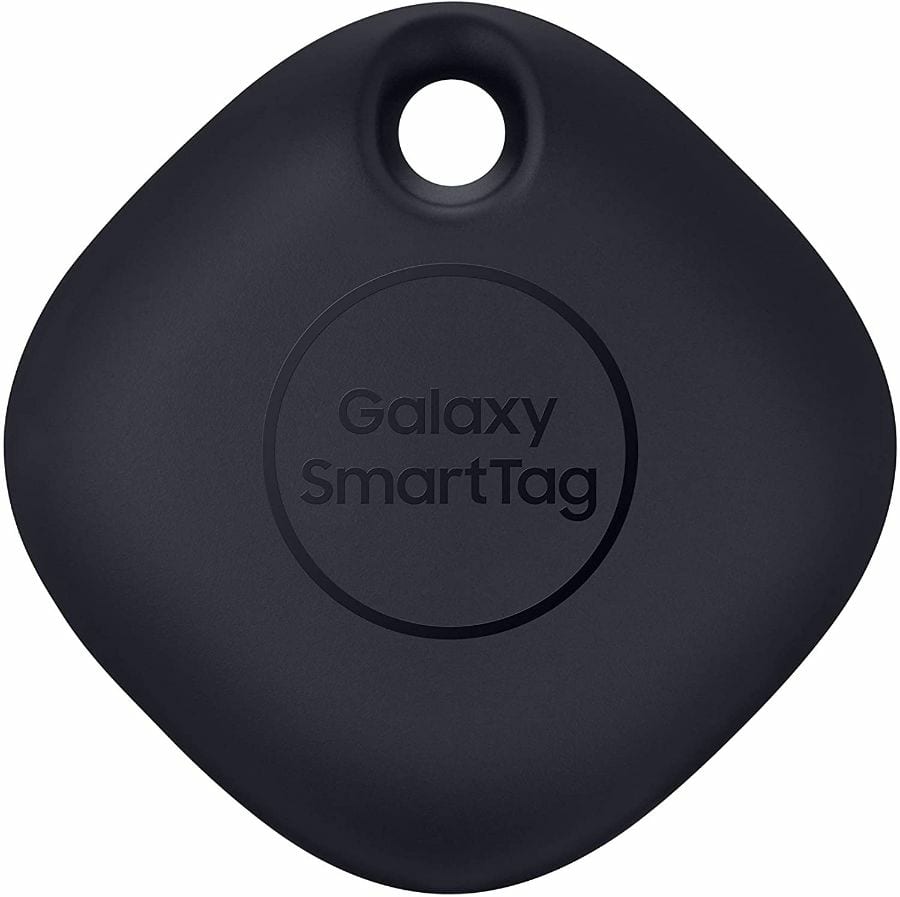 You may know this, but right now airlines are losing record amounts of bags and suitcases some of which are never to be seen again. To help to find your bag in the event it does go missing, just pop a GPS luggage tracker inside it and you will be able to identify exactly where on earth it is.
A good, reliable GPS luggage tracker has emerged as an essential piece of travel packing.
What to Pack in a DIY First Aid Kit!
Personal meds (inhaler, anti-depressants, birth control etc.)

Pain medicine

Band-aids and blister plasters

Disinfectant spray and wipes

Mosquito repellent (at least 40% DEET)

Antihistamines

Bandages and gauze

Cream/Ointment (great for small cuts, wounds and the aftercare of travel tattoos)

Steri-strips

Throat lozenges/Cough drops

Probiotics (great for getting your gut used to new environments)

Diarrhea medicine

Malaria pills if needed
Note: if you're taking prescription medication, you should travel with a certificate of the doctor's prescription since some countries require proof that you're not just an international drug dealer. You should also make sure that you have enough re-fills for the whole duration of the trip.
The best present of all… is CONVENIENCE!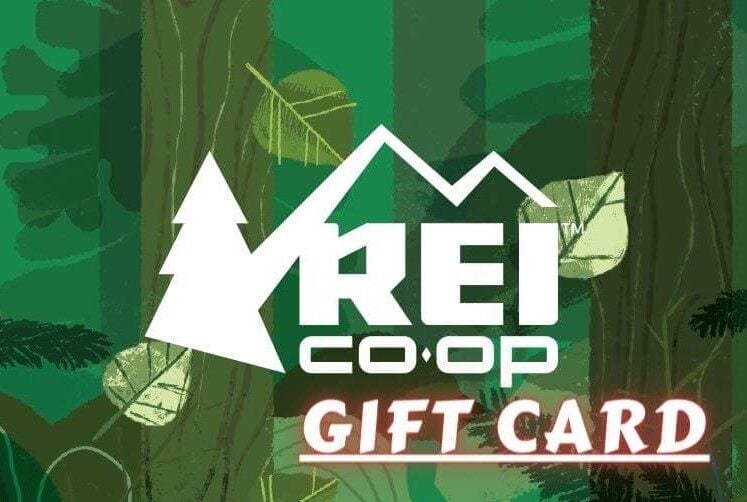 Now, you could spend a fat chunk of $$$ on the WRONG present for someone. Wrong size hiking boots, wrong fit backpack, wrong shape sleeping bag… As any adventurer will tell you, gear is a personal choice.
So give the adventurer in your life the gift of convenience: buy them an REI Co-op gift card! REI is The Broke Backpacker's retailer of choice for ALL things outdoors, and an REI gift card is the perfect present you can buy from them. And then you won't have to keep the receipt. 😉
Buy on REI!
Other Travel Packing Lists
Next we are going to look at a few niche travel packing lists for specific travel styles.
Carry-On Packing List
The most hardcore travellers do their whole trip with one bag only. I used to be a die-hard one-bag gal too. The secret? One bag travel packing list has exactly the same travel essentials as normal packing lists. You just have to carefully choose a good carry on bag like the Shell by Tropicfeel and then when it come to filling it, you pack fewer and smaller items.
Many low-fare airlines charge extra for luggage, so many people like to travel with hand luggage only. This means that the overhead bins overflow quickly… and you might be asked to check in your bag anyway.
Is This the Best Daypack EVER???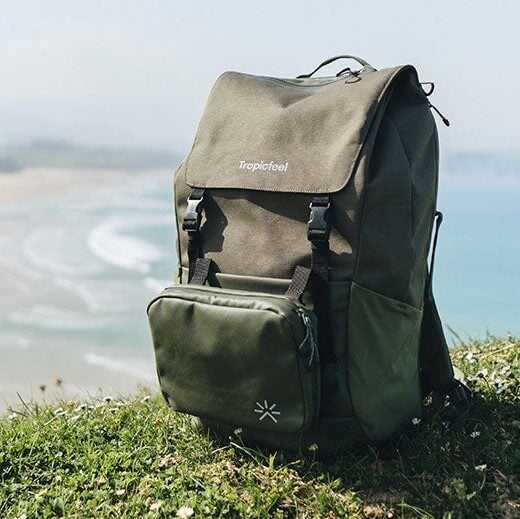 We've tested countlessday packs over the years, but the Tropicfeel Shell is something else. There are a lot of flashy backpacks on the market but not many come with a detachable wardrobe.
Weatherproof, eco-friendly, durable, feature-loaded, and comfy as fudge brownies: these are just some of the words people might use to describe the Tropicfeel Shell. But we just call it bloody beautiful.
Learn More • View on Tropicfeel
I recommend always having a smaller daypack on top of you normal backpack. It's handy for day trips and incredibly useful for hand luggage on planes, trains and busses.
There are a few things you should always pack and keep in your carry-on luggage.
Electronics
Anything valuable and fragile
Batteries
Phone charger
Important documents
One change of clothes (in case your bag gets lost on the way)
Personal medicine
A toothbrush
Travel Packing List for Women
Incredibly, it turns out that backpacking packing lists for female travellers are not all that different from general ones. There are just two extra things that I'd recommend adding to the ultimate packing list for her, those are products that you also need at home: sustainable sanitary products and birth control. It all comes down to planning out your travel needs list and adapting it from there.
Finding tampons in many countries is a hassle and a half so it's worth preparing in advance. I think the best option now is a menstrual cup for extra sustainability, cost-effectiveness, AND space-saving points.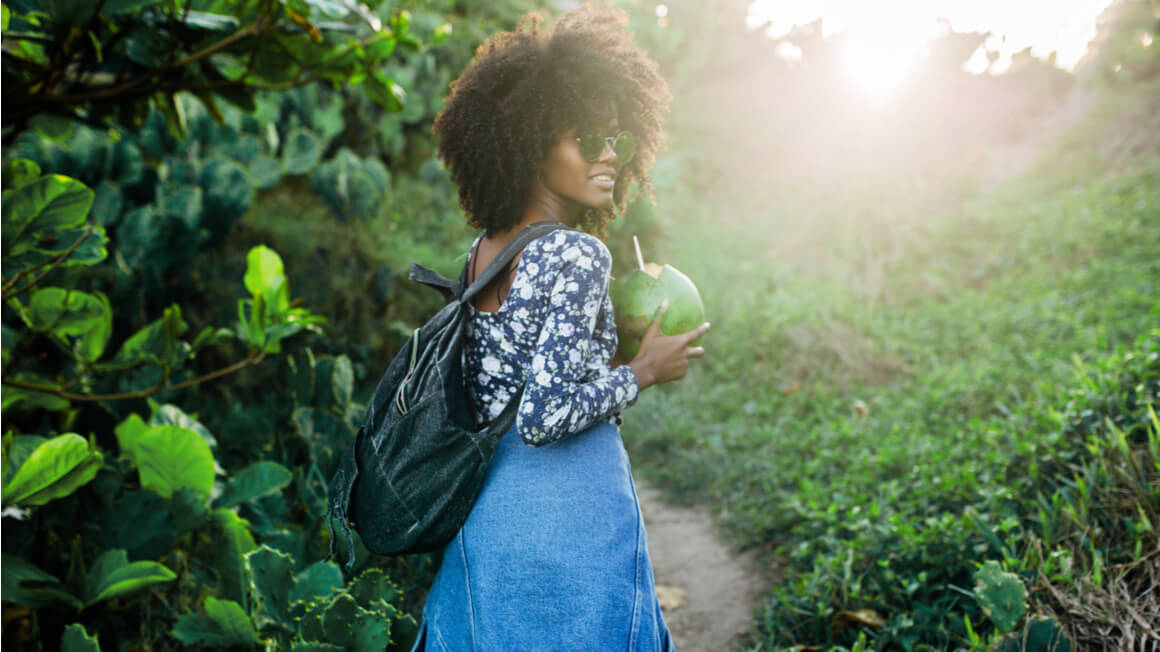 Another ESSENTIAL thing is stocking up on is birth control, if you're using a re-stockable kind. Pills might not be available everywhere without a prescription, impossible to ship through the mail, or the same brand might not be available in your destination. It might be worth looking into longer term alternatives like implants or IUDs and seeing if they work for you.
Some lady travellers also speak highly of a Shewee, a nifty little device that allows you to pee standing up.
Planning for a specific trip? Then check out our more detailed packing lists:
Hiking and Camping Packing List
When you're headed out in the boonies, it's extra essential to make sure you're packing as light as possible. This means that you DON'T need a foldable camp chair (well, unless you're planning to drive right to the camping spot). But here we've added all the essentials for camping to our world travel packing list.
Rule number one of preparing your camping packing list: make sure everything is waterproof.
We've already covered sleeping bags, hammocks and head torches in the first section. Here are some more essentials that you should bring with you for camping and hiking trips.
1. Tent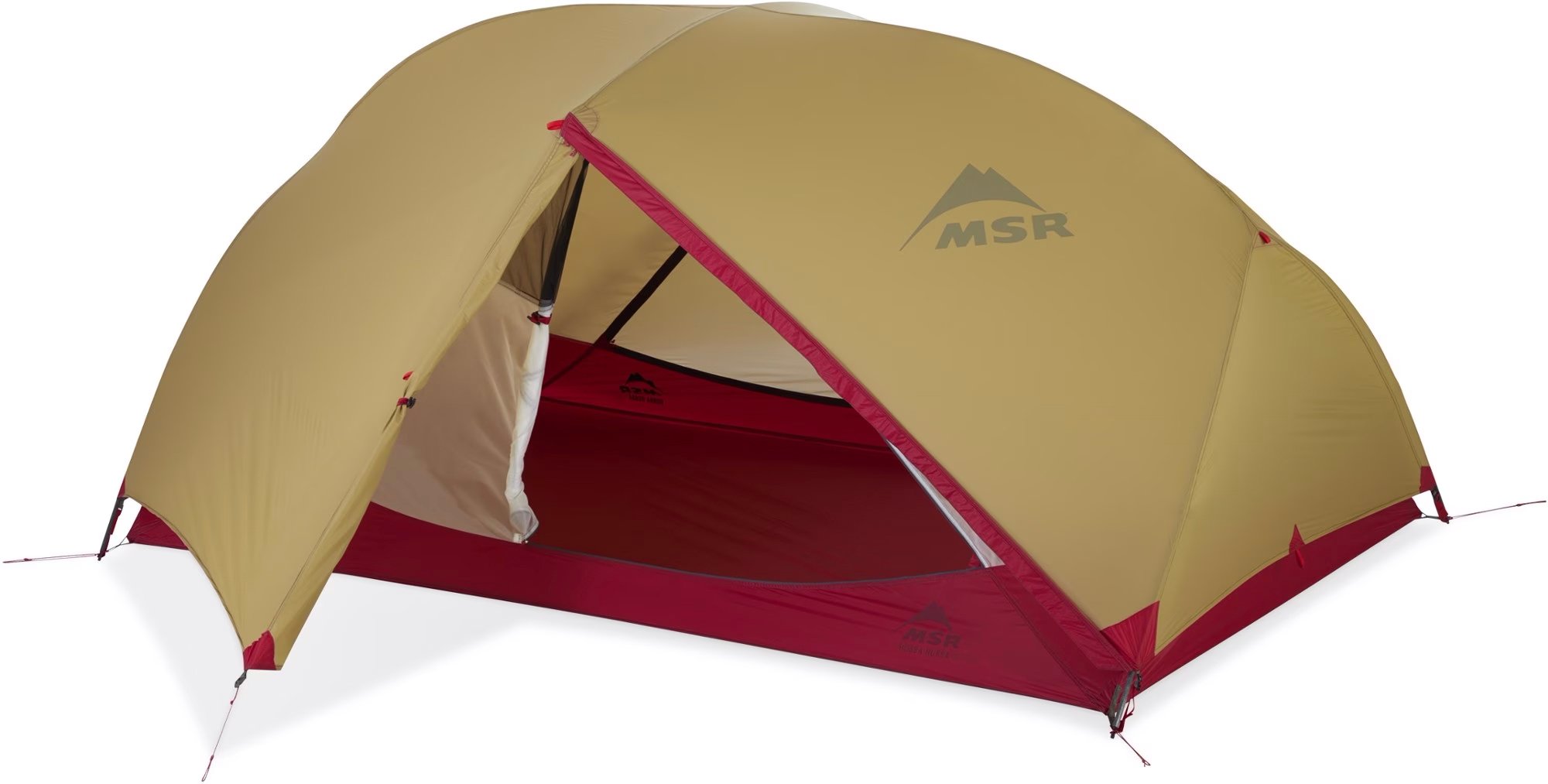 Camping tents come in all shapes and sizes. The number one rule of tents is the same as the #1 rule of camping in general: waterproof, waterproof, waterproof!
I prefer a small two-person tent. Even though I always hike alone, it's nice to have space for vibing and my backpack inside the tent. Here are the best waterproof tents that the Broke Backpacker team recommends.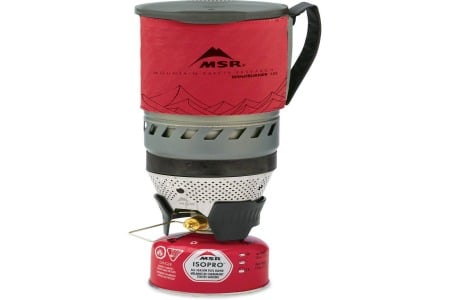 Camping stoves are obviously a necessity in the wilderness. But hey! A good portable stove is also a lifesaver in hostels with no kitchens and in cities where eating out is simply too expensive.
One CRUCIAL thing to look out for when buying a camping stove is to make sure that you can use it. This is a mistake I made: turns out that the fancy schmanzy screw-on camping stove I'd bought only took a certain type of gas canister that I couldn't find anywhere the day before a three-week hike. I ended up having to buy a puncture-type stove on the morning of. Yikes!
3. Camping Utensils and Cookware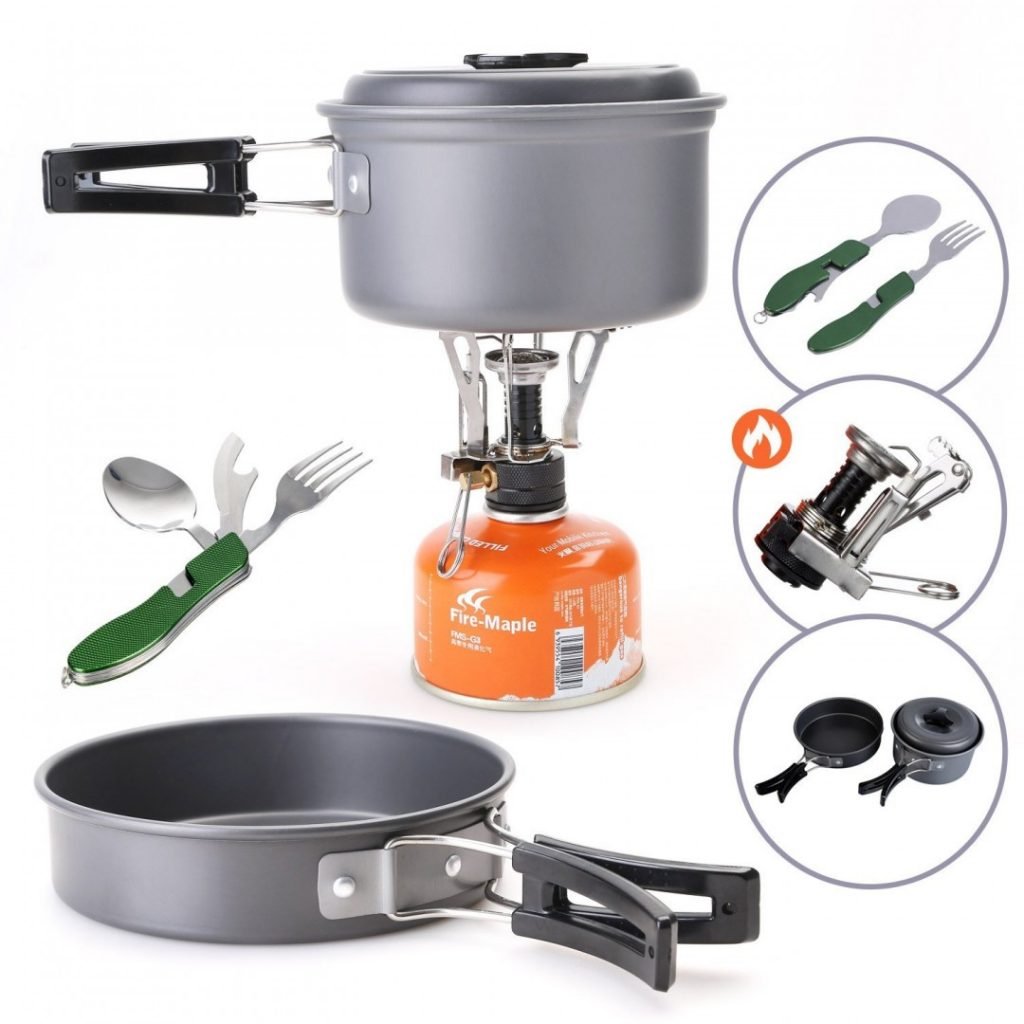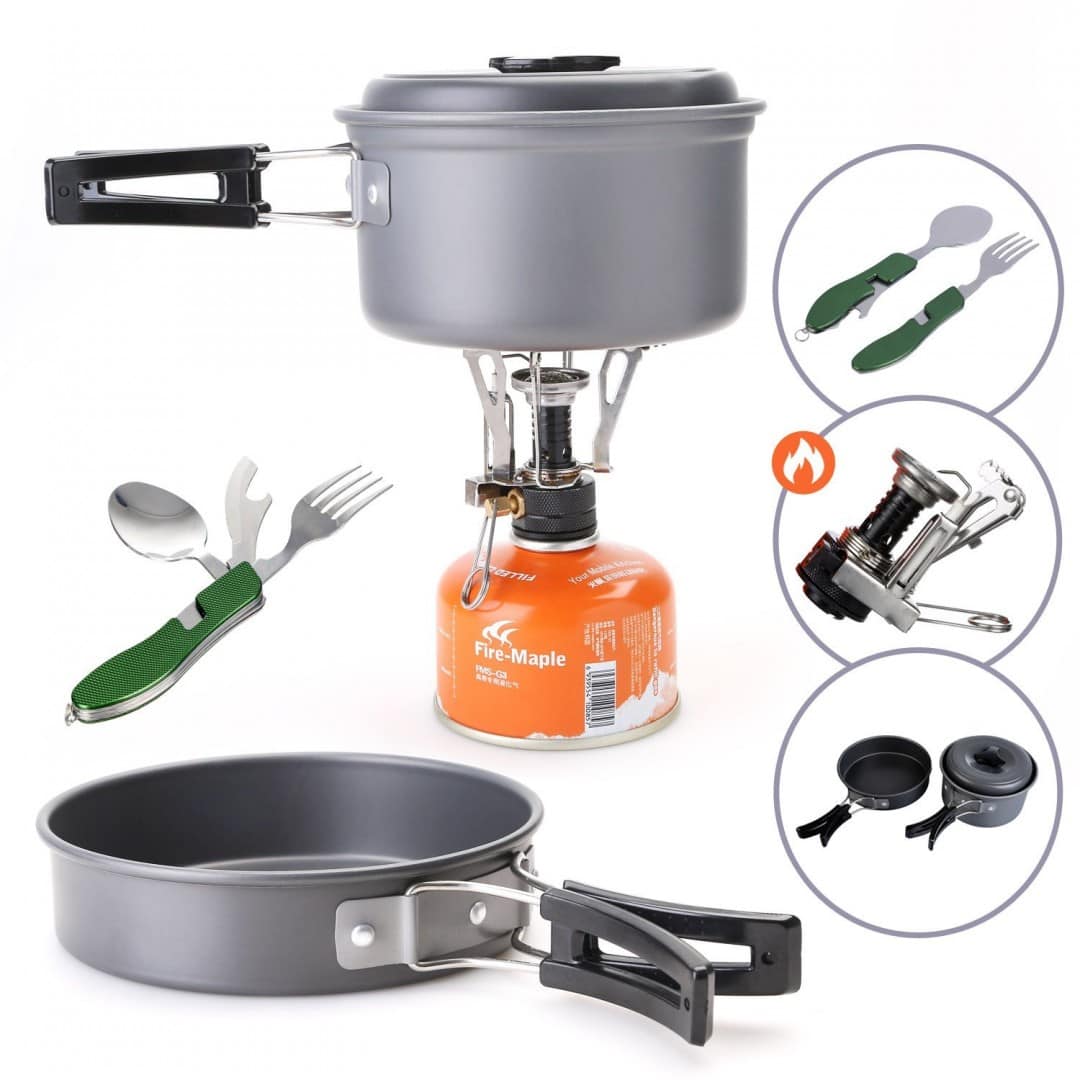 Whatcha gonna do with that nice stove without any utensils? Pack some camping cookware and some cutlery. No hiking gear list is complete without a spork.
Titanium pots are the bee's knees but they're pretty pricey. Stainless steel is a great second option. Aluminium is probably the most popular choice since it heats up evenly and is extremely lightweight, its only problem is that it's not as durable as many other materials. But hey, nothing lasts forever!
4. Sleeping Pad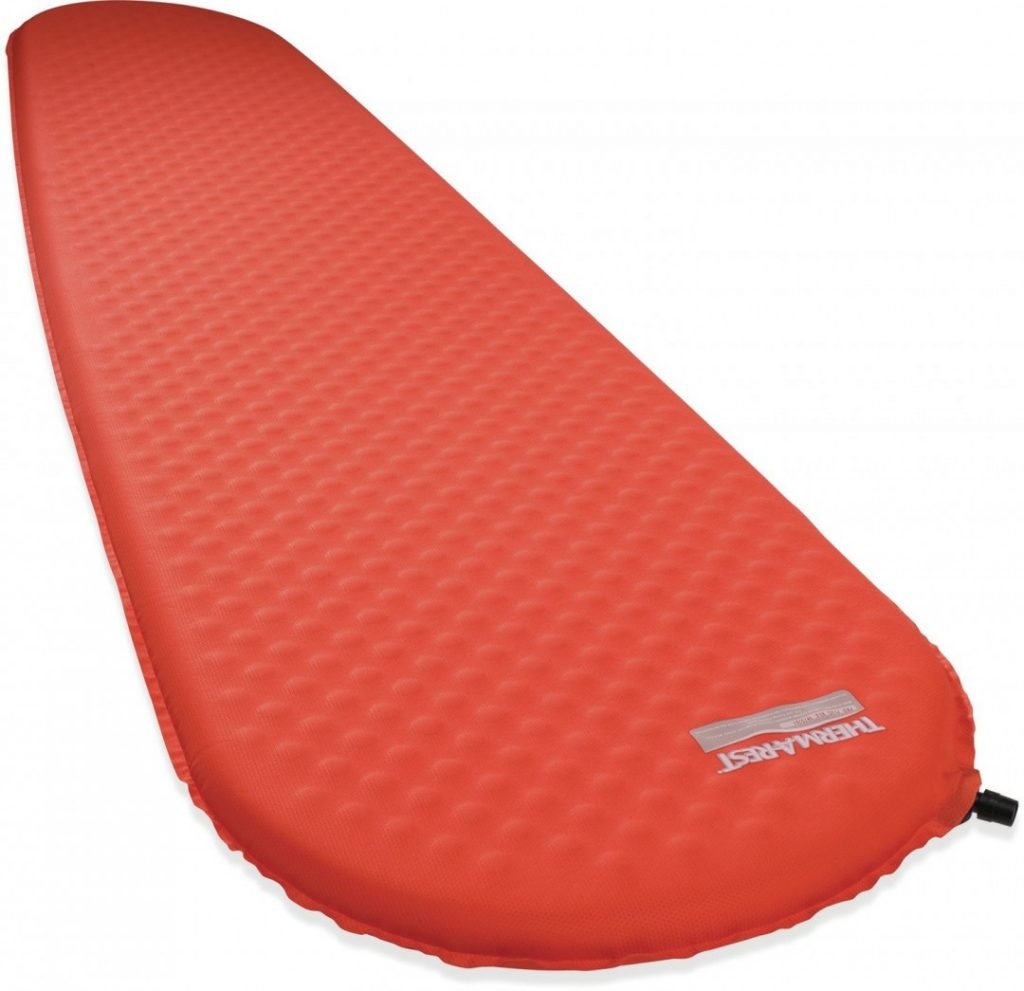 Camping sleeping pads are not only necessary for comfort. They also keep you insulated from cold coming from the ground, keeping you nice and toasty at night.
Pro tip: a yoga mat is neither comfortable nor very good at keeping you warm.
5. Hiking Boots and Other Shoes
I'm gonna go ahead and say it. Good-quality hiking shoes are the most important bit of hiking gear! Your non-sprained ankles will thank you.
Remember to always also bring a lightweight pair of camp shoes. The feeling of squeezing out of your boots at the end of the day is unparallel to anything else except for maybe a really good piece of cheesecake… But it's worth nothing if you don't have sandals or flip flops to slip into. Crocs are also a solid choice if you don't mind committing fashion crimes.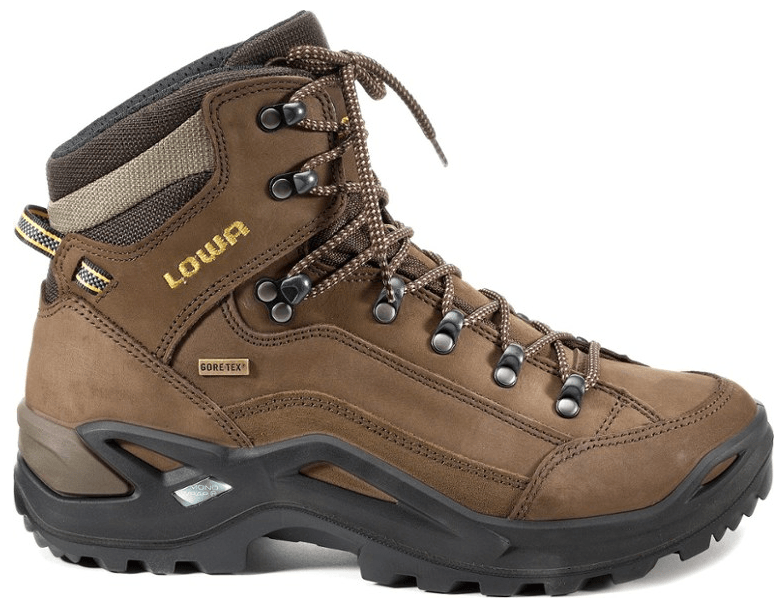 Best Hiking Boots for Men
The waterproof Lowa Renegade Mid GTX Walking boots are sturdy and durable.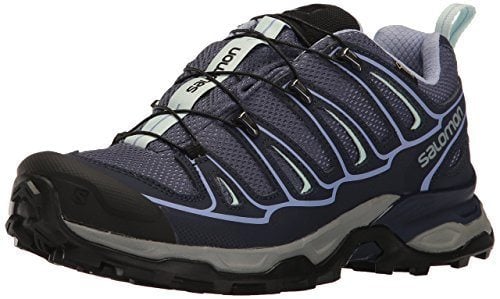 Best Hiking Boots for Women
Salomon Women's X Ultra 3 Low boots are lightweight, breathable AND waterproof.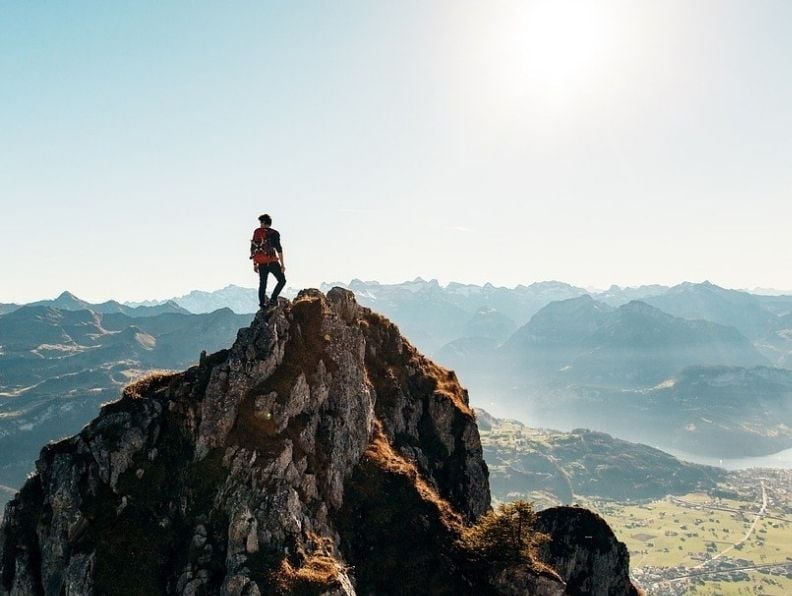 FAQ about the Ultimate Travel Packing List
Still have some questions? No problem! We've listed and answered the most commonly asked questions below. Here's what people usually want to know:
Final Thoughts on Packing
And there you have it: the biggest, baddest packing list for backpackers that has ever seen the light of day.
Now all there is left to do is pack your tried-and-tested backpacker's bag – and take what I've said with a grain of salt.
(Except for head torches and sewing kits – you will ALWAYS need them.)
While this is a pretty exhaustive list of things to take with you, it doesn't mean that you have to follow it like it's gospel. What to pack for a trip depends on your personal travel style and the trip as well.
For example, if you're planning for a two-week stint backpacking around European capitals staying exclusively in hostels, you can probably leave your sleeping bag at home. And if you've never been a reader, don't spend your money on a Kindle "just in case". Just download some Netflix shows on your phone.
Packing for a trip doesn't have to be stressful. Like my mum always used to say: As long as you have your passport, wallet and phone with you, you're good. Everything else you can buy on the way.
Happy adventures!
---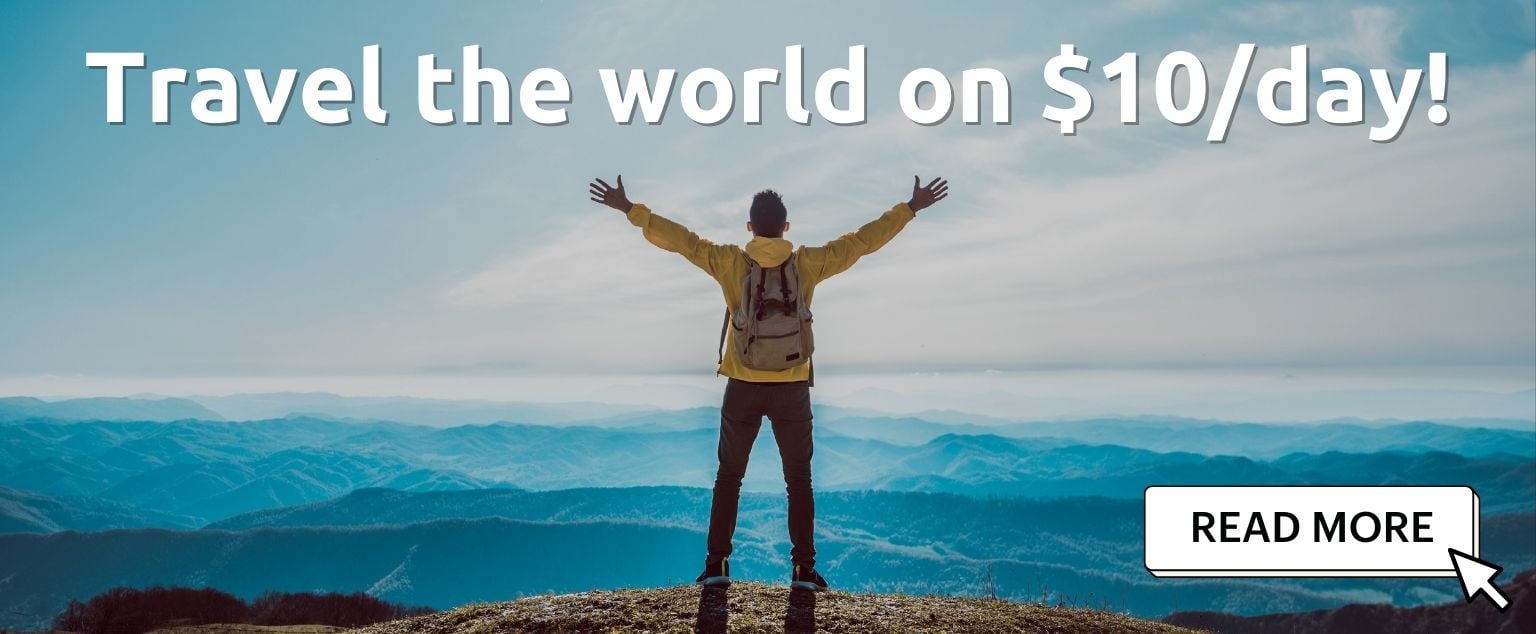 And for transparency's sake, please know that some of the links in our content are affiliate links. That means that if you book your accommodation, buy your gear, or sort your insurance through our link, we earn a small commission (at no extra cost to you). That said, we only link to the gear we trust and never recommend services we don't believe are up to scratch. Again, thank you!