Sometimes it feels like the hardest part about traveling is figuring out what to pack. From shoes to shirts to electronics to travel pants… how much should you bring? How much should you buy? What materials should you look for?
And if you're like me, you want to be versatile on your travels: ready to explore the city one day and hike off into the mountains the next. This guide will specifically focus on the best travel pants for men and women.
Every pair of pants on this list is comfortable, versatile, and affordable. No need to go out and spend your travel fund money before you even take off because preparing for a trip doesn't mean you need to buy a new wardrobe!
That said, it does help to have a few key pieces that work for a variety of situations. Through a lot of trial and error, I have nailed down the best travel pants, shoes, coat, and bag for my personal travels. (Well, almost.)
In this guide, I'll cut through the bull shit and sift through the latest trends and technology to bring you a shortlist of the best travel pants, period.
I'll also focus on the best travel pants for long flights. I mean, we've all been there – uncomfortable in our too tight for flight jeans.
Read on for my favorite travel pants picks, from leggings to hiking pants to trousers to the best harem pants… Pick 2-3 and you're ready to head off on your next adventure!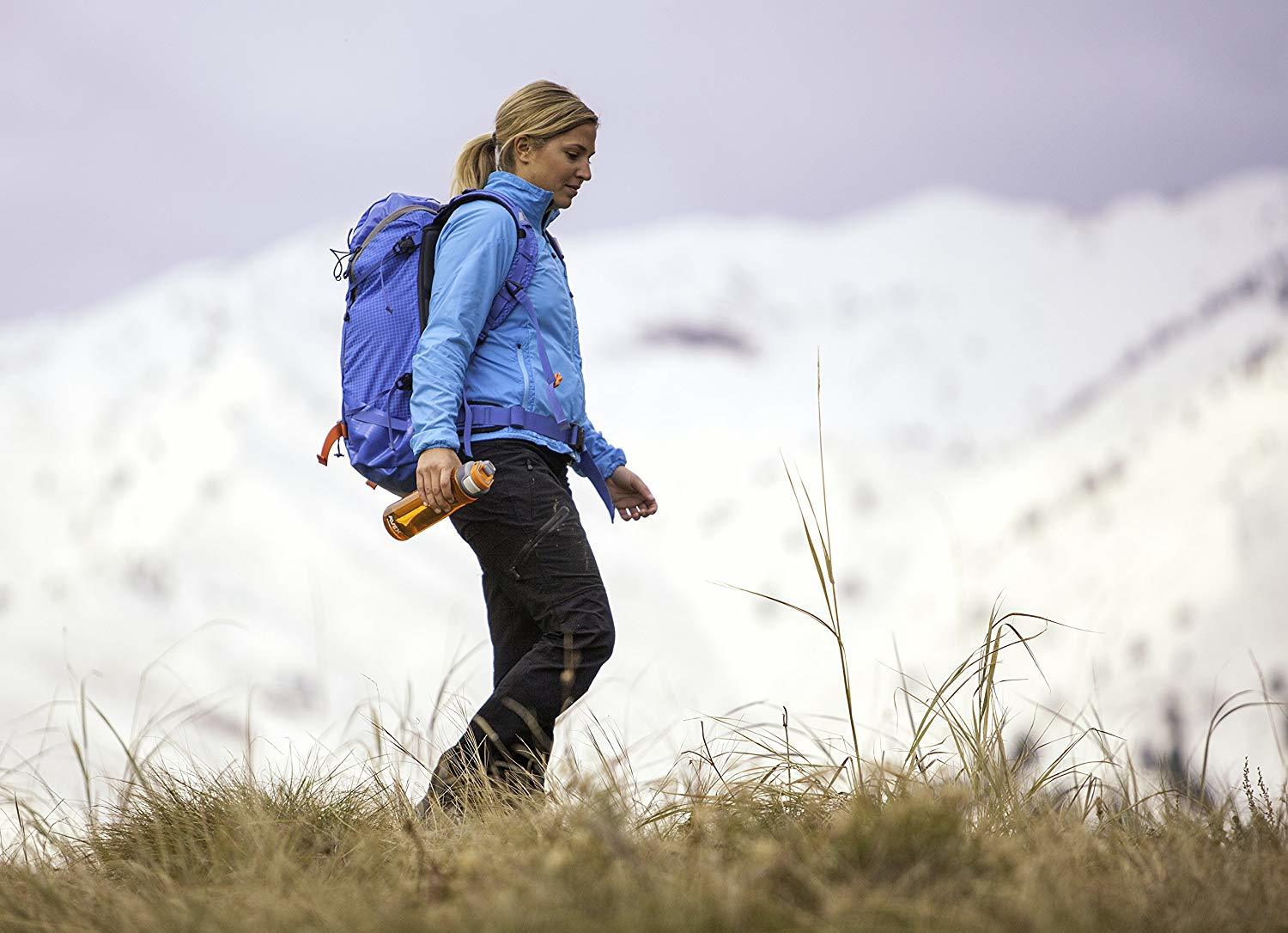 Quick Answer: These are the Best Travel Pants of 2023
Important Features in Travel Pants
What differentiates travel pants from "regular" pants? For one, your suitcase and travel backpack have much less room than your closet, so every ounce and inch of space counts!
You need to be efficient with your limited space, and the last thing you want to do is lug around a pair of pants you don't even wear until your last night!
1. Versatility – Why you should NOT pack jeans (and when you should)
Unless you are just going on a weekend trip to a temperate place, jeans are probably a bad choice. They can be uncomfortable on long flights, yet take up a ton of space in your bag. They get sticky in hot, humid weather, don't keep you warm, and suck to hike in (especially for women).
I only bring jeans on weekend city trips or trips where I am staying put (not lugging around my bag from hostel to hostel). Generally, jeans are just not versatile enough to make the list of my packing essentials!
Versatility means you can wear your pants every day and not get sick of them. I like to stick to 2, maybe 3, pants for my travels. This means I need travel pants that can be worn in the scorching afternoon heat and then cool nights.
It also means I need travel pants that I can practice morning yoga in, walk around town, and then go on multi-day treks with!
If you travel like me – multiple cities or countries doing multiple activities – then versatility should be your number one priority, closely followed by comfort.
It pays to invest in quality travel pants that perform in a variety of different situations. I have a pair of awesome travel pants that double as hiking, work out, and pajama pants, yet are conspicuous enough to wear during the day.
2. Comfort – Especially for those Long Flights
Generally, choose lightweight and/or stretchy material for versatility and comfort. When you're traveling, comfort is of the utmost importance.
I can't tell you how many times I packed pants, dresses, and shirts – you name it – solely for fashion and then never ended up wearing them! When you're packing for your trip in your comfortable AC room, think about how it will feel to wear said pants in 100 degrees (40 c) humidity sandwiched between skyscrapers or searching for a spot in the sand.
There are some excellent trousers and pants that are soft and stretchy, but still stylish and form fitting.
Choose pants with breathability that will give you a better range of motion, especially if you plan to go on a hike, or visit places where the temperatures can range from scorching hot in the afternoon to freezing as soon as the sun has set.
On the other hand, you'll want to bring some warm travel pants for cold weather. I'm a big fan of merino wool base layer everything. It's expensive (and took me a long time to fully convert to), but I promise it is absolutely worth it.
3. Wrinkle-Resistant Travel Pants
It doesn't matter how cute your pants are if they are prone to wrinkles and stuffed in your travel backpack!
4. Quick-Drying Pants and Easy to Wash
Not to keep hating on jeans, but they take forever to dry, and most places, my Americans, hang dry their clothes (even Europe). Unless you want to wait literal days for your laundry, pack quick-drying material!
Trust me, if you're traveling for longer than a week, you want to wear travel pants that are quick to dry!
Many pants offer water-resistant or quick-drying properties, so you can stay comfortable and dry in less than desirable weather. I generally look for nylon or merino wool blends.
And on that note, pack travel pants (and clothes in general) that are easy to wash! You don't want to deal with dry cleaning or ironing clothes on the road. It's simply a waste of time and money, unless you're on a business trip, of course.
5. Pockets and Security
Don't forget about the power of pockets, especially my ladies! You want to make sure your travel pants have pockets. If you can check for horizontal pockets because things tend to fall out of vertical cut pockets when you sit down.
Security pockets are an added bonus for regions with higher chances of pickpocketing. Usually, zippers will do just fine here.

5. Style
Technical clothing doesn't have to be hideous. The best travel pants on the market right now are not only comfortable they are trendy — designed and tailored for heels and flats or cute athleisure. Whatever floats your boat.
There is no shortage of high-quality travel pants that you'll actually love wearing, it's just about finding the right price point for you.
6. Practicality
I don't think you have to give up style to travel, but it is worth being practical. Unless you're an Instagram diva traveling with four hard case suitcases, you should probably stick to stylish practicality versus the most forward fashion trends.
Top 10 Best Travel Pants in 2023
You've waited long enough, my friends. Below is a list of the best travel pants! Some are uni-sex (or can be if you want), and others specifically travel pants for women and travel pants for men.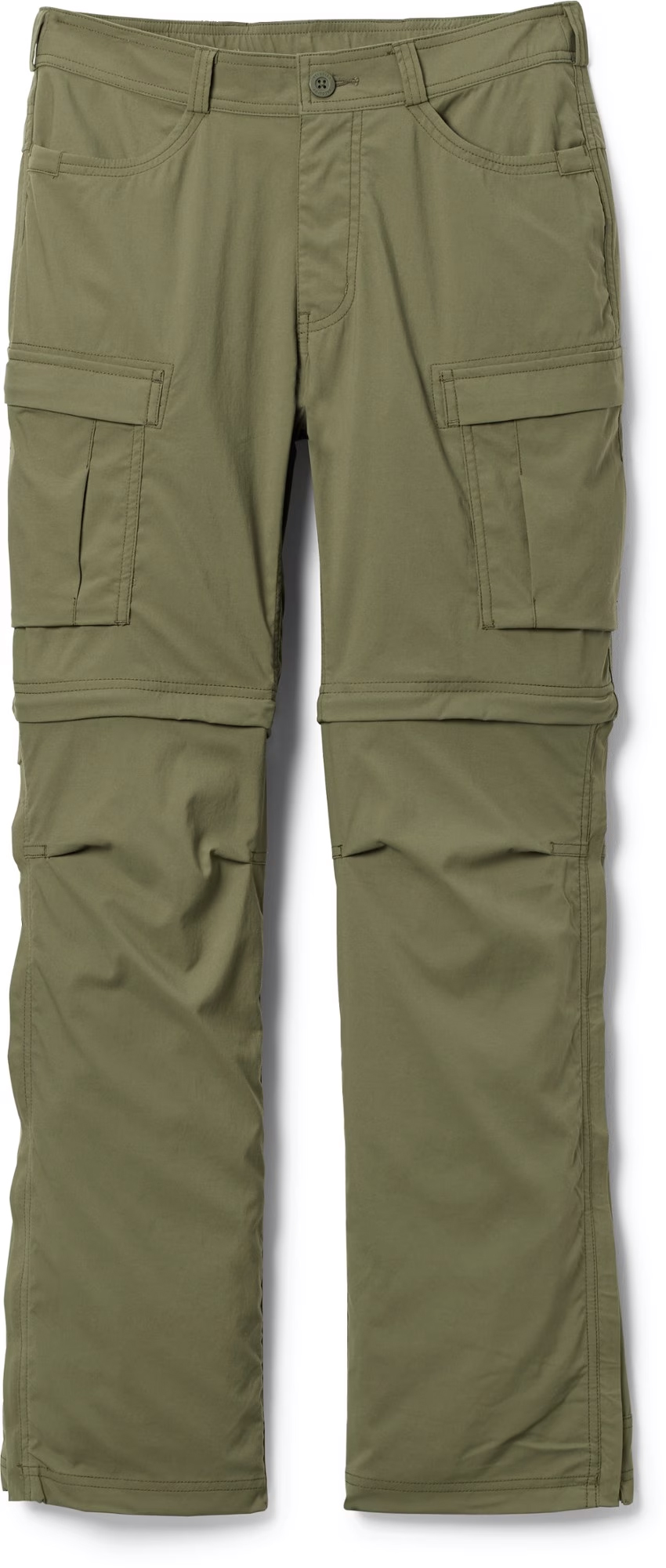 Made for travelers, REI tick off all the essentials: they're comfortable, lightweight, and quick drying, but we're calling these the best travel pants because of their pure versatility since they can convert from trousers to shorts and back again for hiking and travel.
Moreover, these pants are constructed with tons of useful pockets for travel, and the ability to reduce sweat and keep bugs away – three things every backpacker needs.
I like choosing outdoor-focused travel pants for quality and durability and REI is a trusted brand. REI stand out from other convertible pants because of its Insect Shield technology, which repels mosquitoes, ants, flies, chiggers, midges, and ticks.
They're the ultimate adventure travel pants.
The only drawback is that these pants do run small, so best to order a size up. On the other hand, these REI pants are slim-cut, a nice feature when you're sporting them in the concrete jungle versus the actual jungle.
Ladies & Gents, It's Time to Step Your GEAR Game Up. 😉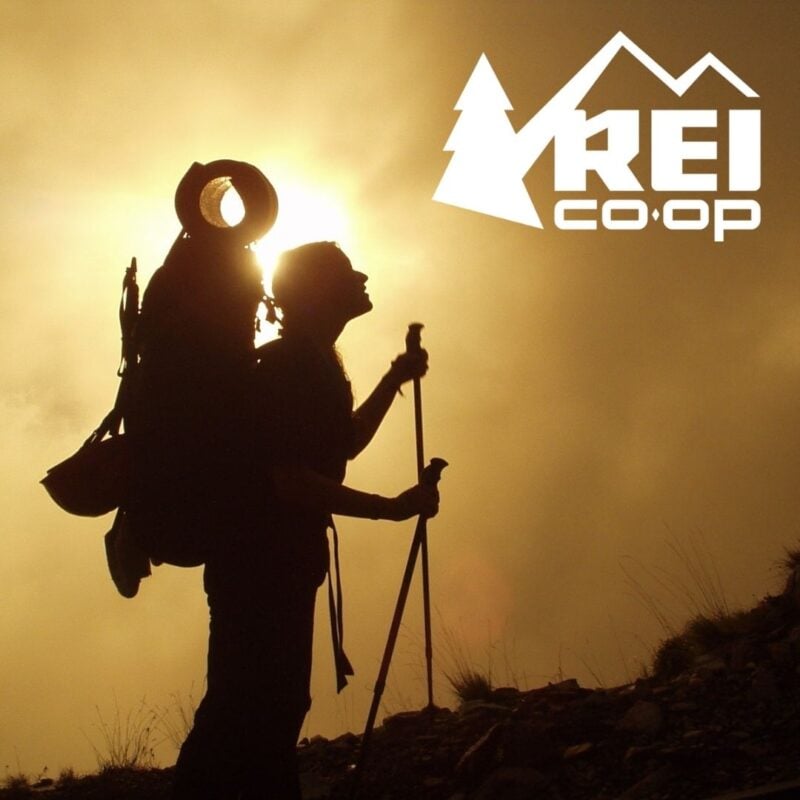 REI is one of America's biggest and most-loved outdoor gear retailers.
Now, for just $30, get a lifetime membership that entitles you to 10% OFF on most items, access to their trade-in scheme and discount rentals.
Join REI Today!
#2 Best Casual Travel Pants for Men – PrAna Brion Pants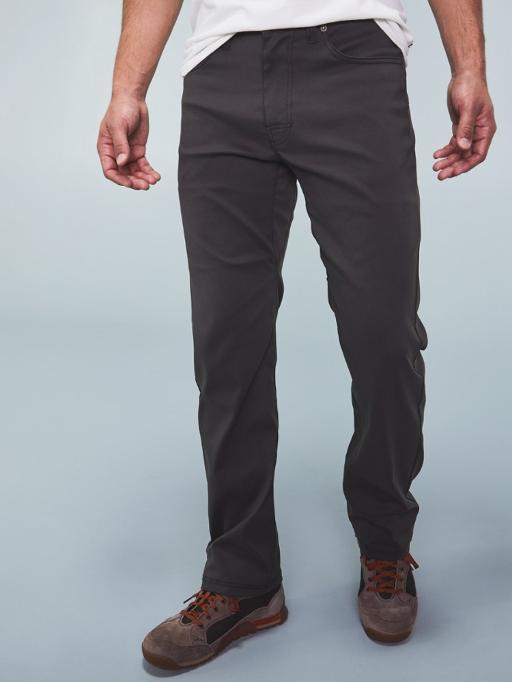 While Craghoppers are the best travel pants for adventurous travelers, the Prana Brion Pants are excellent for the casual traveler. PrAna is one of my favorite companies, as they primarily make eco-conscious clothes for climbing and yoga.
With the Brion pants, they're keeping it fashion-forward yet sensible with these straight-legged pants.
They're made from nylon and spandex, so they're stretchy and comfortable, but with the look of traditional jeans. The PrAna Brion's best feature is its water-repelling technology. They include five pockets and come in a variety of colors too.
I personally think these Brion pants are among the best men's travel pants for long flights and leisurely travel, while still performing well on all your hikes and climbing endeavors.
#4 Best Travel "Jeans" for Women – PrAna Halle Pants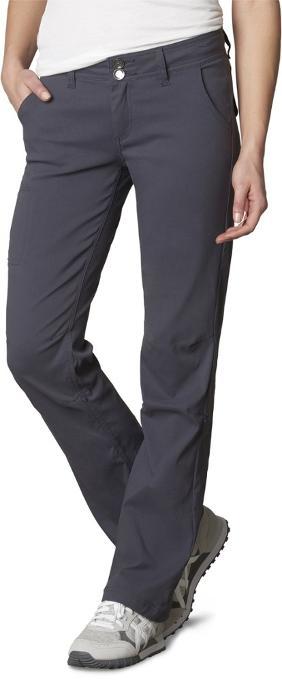 Like the Brion's above, PrAna has designed these travel pants for women to be comfortable, yet form-fitting and casual enough to not scream, "I'm a traveler!"
Pants like the Harem Pants are great for backpacking around Asia, as well as some of the best pants for traveling Europe.
That said, the durable Zion fabric offers comfortable 2-way stretch and dries quickly due to its water-resistant, Durable Water Repellent finish. This means these are great travel pants to take to a rainy destination.
These pants were designed to take out on a casual day hike or climb but also head to drinks or a meeting. Versatility, check. Comfort, check. Easy to wash and pack, check. Durability, double check.
The only downside to these pants are the pockets. They are a bit small, and so things don't fit in them (any better than in jean pockets, really). That said, it's a small price to pay for such easy-to-use pants; take these to the city or out to the desert for bouldering. Not many pants can do that.
#5 Best Travel Pants for Men (Runner-Up) – Kuhl Radikl Pants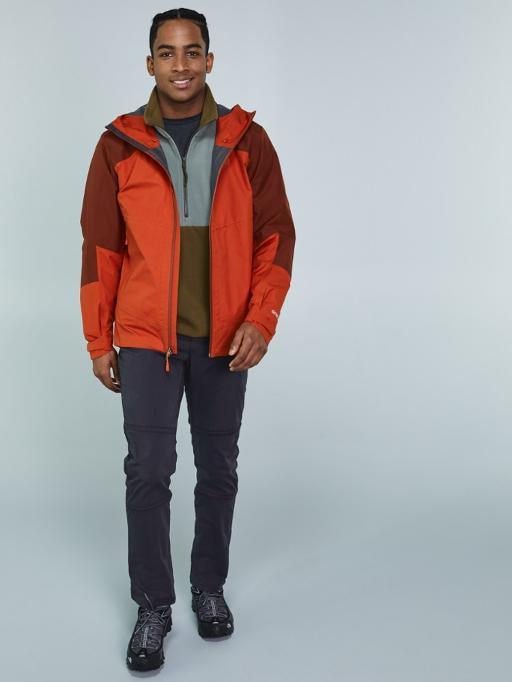 The Kuhl Radikl Pants are another excellent pair of technical travel pants for men. Their Enduro fabric and abrasion-resistant materials are both durable and comfortable.
This pair of Kuhl travel pants also features 7 pockets, which may seem like overkill, but the phone pockets are placed pretty intuitively. These pants are great for travel because they are conspicuous enough to wear day to day, but comfortable enough to wear on long flights and out for a hike. Plus, they're affordable and currently under $109. So durable, functional, and comfortable pants under $109? Count me in.

Do You Want to Travel FOREVER??
Pop your email in below to get a FREE copy of 'How to Travel the World on $10 a Day!'.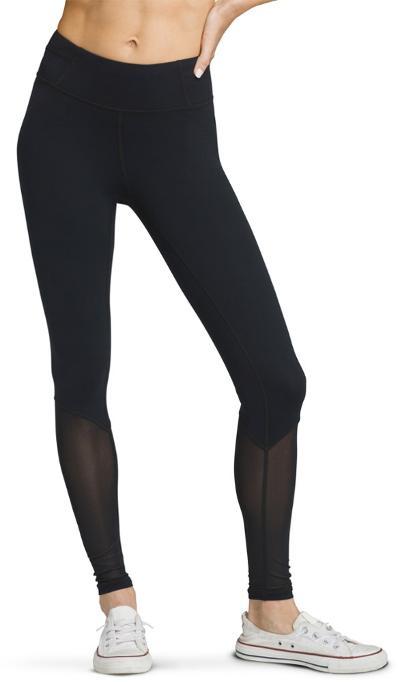 PrAna is at it again! I am a big fan of PrAna because they are an environmentally conscious and fair-trade brand that makes sustainable and functional yoga, climbing, and travel clothing.
They often use organic cotton and hemp materials for their clothes. This pair of leggings, in particular, is constructed from a lightweight recycled nylon blend.
In some circumstances, leggings can be inappropriate or too tight for travel, but most of the time, I pack at least one pair of leggings as my go-to pair of travel pants for long flights and yoga/workout wear.
My sister owns this exact pair of leggings and can attest to their soft and comfortable nature. I like that they have mesh inset panels at the lower leg, both for breathability and style. The only downside is that mesh isn't as durable. Still, my sister has yet to report any snags or holes!
If you are traveling somewhere cold or plan to hike in the mountains, then merino wool will be one of the best pair of "travel pants" you buy! These leggings are a base layer, meaning you will probably wear them under one of the pair of pants above for insulation.
If you're unfamiliar with merino wool material, it is one of the best insulating and breathable fabrics you can buy. Plus, it resists odor really well when compared to cotton and other organic materials, which means less washes!
The only downside to merino wool is its price. It took me a while to even invest in merino wool socks… but now that I have it's pretty difficult to wear anything else, especially when I'm walking around a city all day everyday.
Merino wool travel leggings are especially useful for trekking trips where you will be an active day in and day out. You can wear merino wool comfortable in the summer as well as use it as an insulating base layer in the winter.
This pair in particular is midweight, meaning they are heavier and meant for colder weather. You can also get a lightweight pair if you run hot.
The Icebreaker 260 Tech Base leggings are a slim fit with an elastic waistband. This pair is 100% merino wool (not just a blend) so it's the utmost quality. They even have a contoured pouch with a functional fly, boys.
I'm a big fan of Icebreaker because of their warranty. They should replace these if they ever get a hole or fail on you.
#8 Best Travel Pants for the Cold for Women – Smartwool Merino Wool (150 Weight)

Smartwool is another great company for merino wool base layers! Smartwool leggings personally fit me better than Icebreaker, but I suggest trying on multiple brands to see which fit is right for you.
These are a bit lighterweight than the ones above and they're great for using as a base layer to keep the chill away. You can even use them under the Harem pants!
As I mentioned above, I really believe it is worth investing in a bit of merino wool for travel if you will be outdoors or in the cold for a significant amount of time.
These pants are just about perfect – durable, warm, and a great length. My only complaint is the waistband can feel a bit tight at times, especially when I go back for rice and dahl seconds. That said, I have come across this weird waistband with most base layers. It is what it is. They are not going to fit the same way as yoga pants.
At 150, they are also a tad sheer, so I don't recommend wearing them solo. Check out the 200 weight too!
The best present of all… is CONVENIENCE!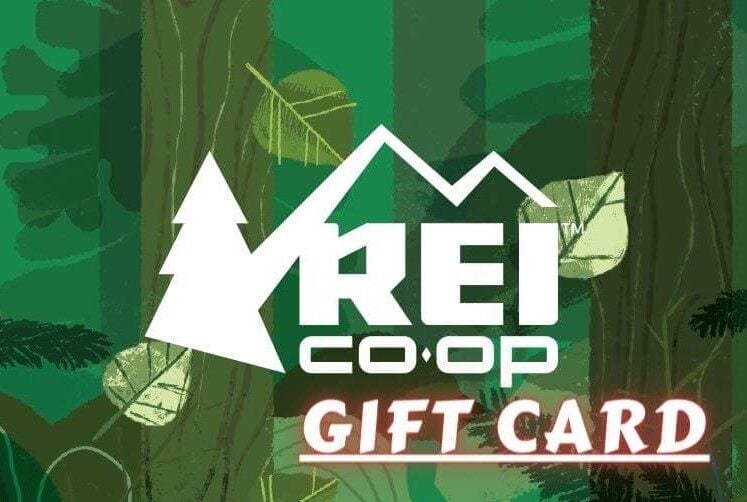 Now, you could spend a fat chunk of $$$ on the WRONG present for someone. Wrong size hiking boots, wrong fit backpack, wrong shape sleeping bag… As any adventurer will tell you, gear is a personal choice.
So give the adventurer in your life the gift of convenience: buy them an REI Co-op gift card! REI is The Broke Backpacker's retailer of choice for ALL things outdoors, and an REI gift card is the perfect present you can buy from them. And then you won't have to keep the receipt. 😉
Buy on REI!
How We Tested This Gear
There is no perfect or exact science when it comes to testing out travel and outdoor gear. Especially with travel pants, it's definitely about finding what works best for you and your needs. Nevertheless, the team here at The Broke Backpacker has a LOT of experience in this area and we've gotten rather good at it over the years, if we may say so ourselves.
Whenever we test a piece of gear, one of our team takes it out for a spin and puts it through its paces. In all cases, we pay close attention to how well-made a piece of gear is, how heavy or light it is, how packable it is, and of course, how well it fulfills its primary purpose.
Finally, we also take into account how an item is priced – for example, expensive items that perform averagely will lose points, whereas budget items may be given more leeway and minor failures taken with a grain of salt.
FAQ about the Best Travel Pants
Still have some questions? No problem! We've listed and answered the most commonly asked questions below. Here's what people usually want to know:

Our GREATEST Travel Secrets…
Pop your email here & get the original Broke Backpacker Bible for FREE.
Final Thoughts on the Best Travel Pants for Men and Women
Whether you are traveling around the world or just on a casual weekend getaway, this is a compiled list of the best travel pants both for men and women.
If we missed YOUR favorite travel pants, let us know in the comments below!
---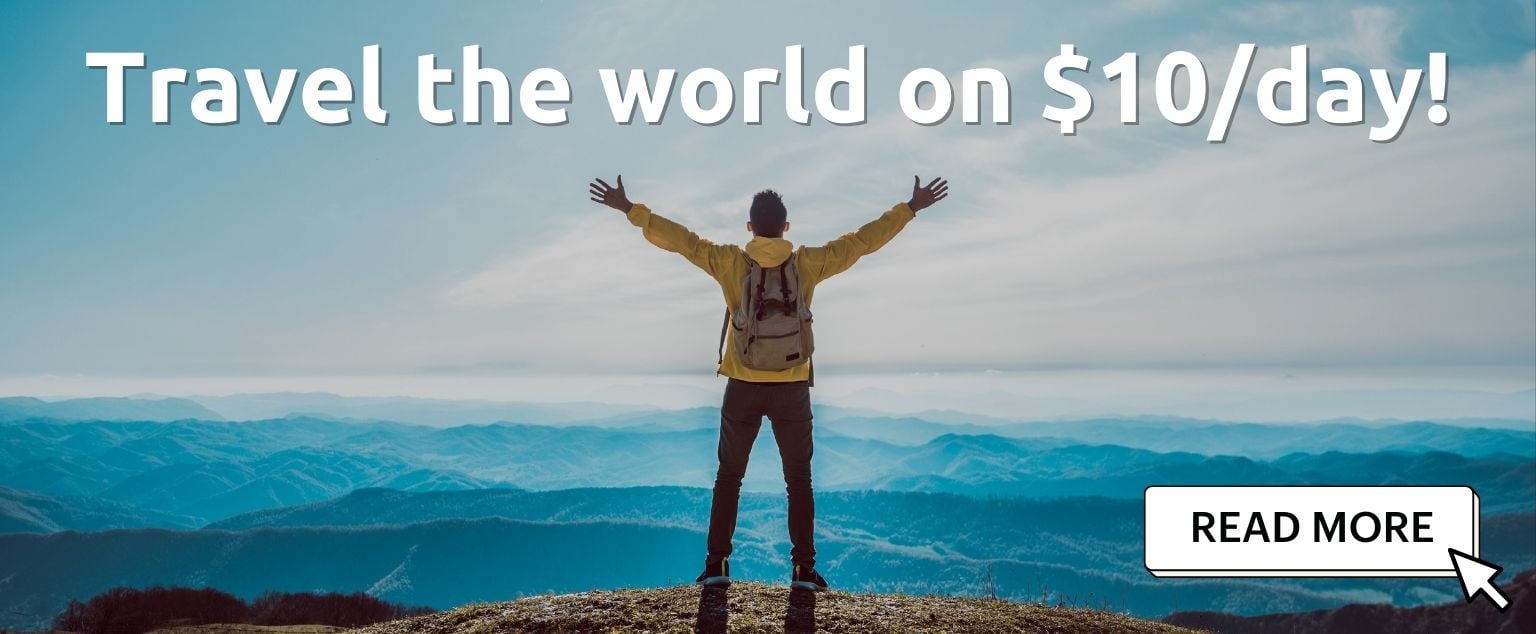 And for transparency's sake, please know that some of the links in our content are affiliate links. That means that if you book your accommodation, buy your gear, or sort your insurance through our link, we earn a small commission (at no extra cost to you). That said, we only link to the gear we trust and never recommend services we don't believe are up to scratch. Again, thank you!