Anyone looking for the very best harem pants at the moment – this list is for you. Hippy pants, elephant pants, gipsy pants, heck, whatever you call them, we've definitely found the top, most comfy garments going.
Not just for backpackers in Thailand or hippies constantly on the road, harem pants are more than just those patterned trousers you can find for cheap at pretty much any night market in the world.
Harem trousers have similar, centuries-old versions to be found everywhere from Ukraine, to Turkey and the Middle East; a Parisian fashion designer (obviously) named Paul Poiret copied the design and introduced them as harem pants in 1911 – allegedly to "liberate" women's fashion at the time.
Today there are so many amazing choices of harem pants, from those that feel like a uniform for the Banana Pancake Trail, to actual chic harem pants that call to mind their fashionable beginnings – there is quite literally something for every kind of person.
We've taken a load of different factors into consideration for our list of the best harem pants in 2022: comfort, fit, fabric and style. You'll be able to easily see what's right for you and make off with a pair of harem pants that'll be perfect for all your travel needs.
Quick Answer: These are the Best Harem Pants of 2023
Best Hippy Pants for Women
Best Hippy Pants for Women
Bohemian Island Blue Blossom Harem Pants
Price > $
> The fit is great
> 100% cotton
Best Elephant Pants
Best Elephant Pants
One Tribe Apparel Classic Elephant Pants
Price > $$
> Hand-stitched
> Comfy and cool
Best Hippy Pants with Deep Pockets
Best Hippy Pants with Deep Pockets
Soul Flower Striped Hippie Harem Pants
Price > $$
> 4 Pockets
> 100% woven organic & recycled cotton
The Perfect Loose Harem Pants
The Perfect Loose Harem Pants
Hippie Pants Classic Pants
Price > $$
> Stylish
> Big elastic waistband
The Coolest Harem Pants
The Coolest Harem Pants
Leafy Souls 'May' Womens Striped Harem Pants
Price > $$
> Affordable
> Front Pocket
Best Trippy Hippy Pants for Men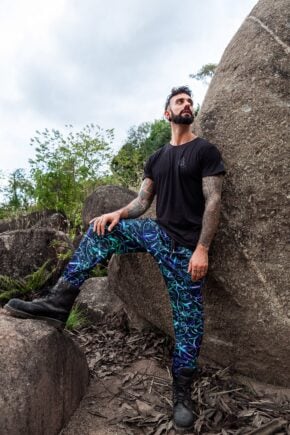 Best Trippy Hippy Pants for Men
Oculus Purple by Sykadelic Dreams
Price > $$
> High Quality
> An Investment
Best Harem Pants of 2023
Harem pants are perhaps the very epitome of travel clothing. Let's help you find the right ones for you!
Ladies & Gents, It's Time to Step Your GEAR Game Up. 😉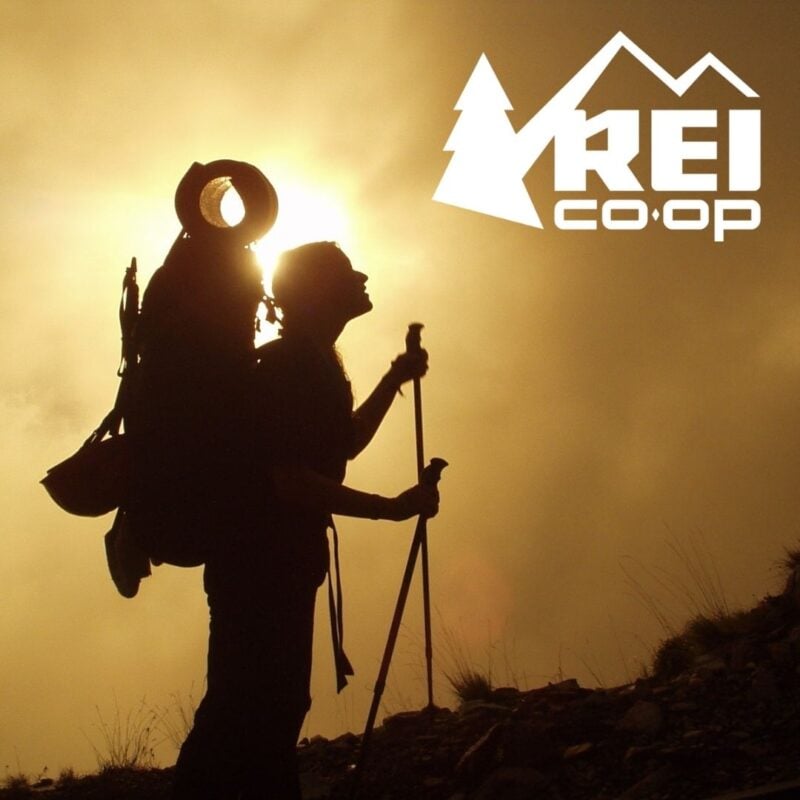 REI is one of America's biggest and most-loved outdoor gear retailers.
Now, for just $30, get a lifetime membership that entitles you to 10% OFF on most items, access to their trade-in scheme and discount rentals.
Join REI Today!
Top Choice for Harem Pants (#1)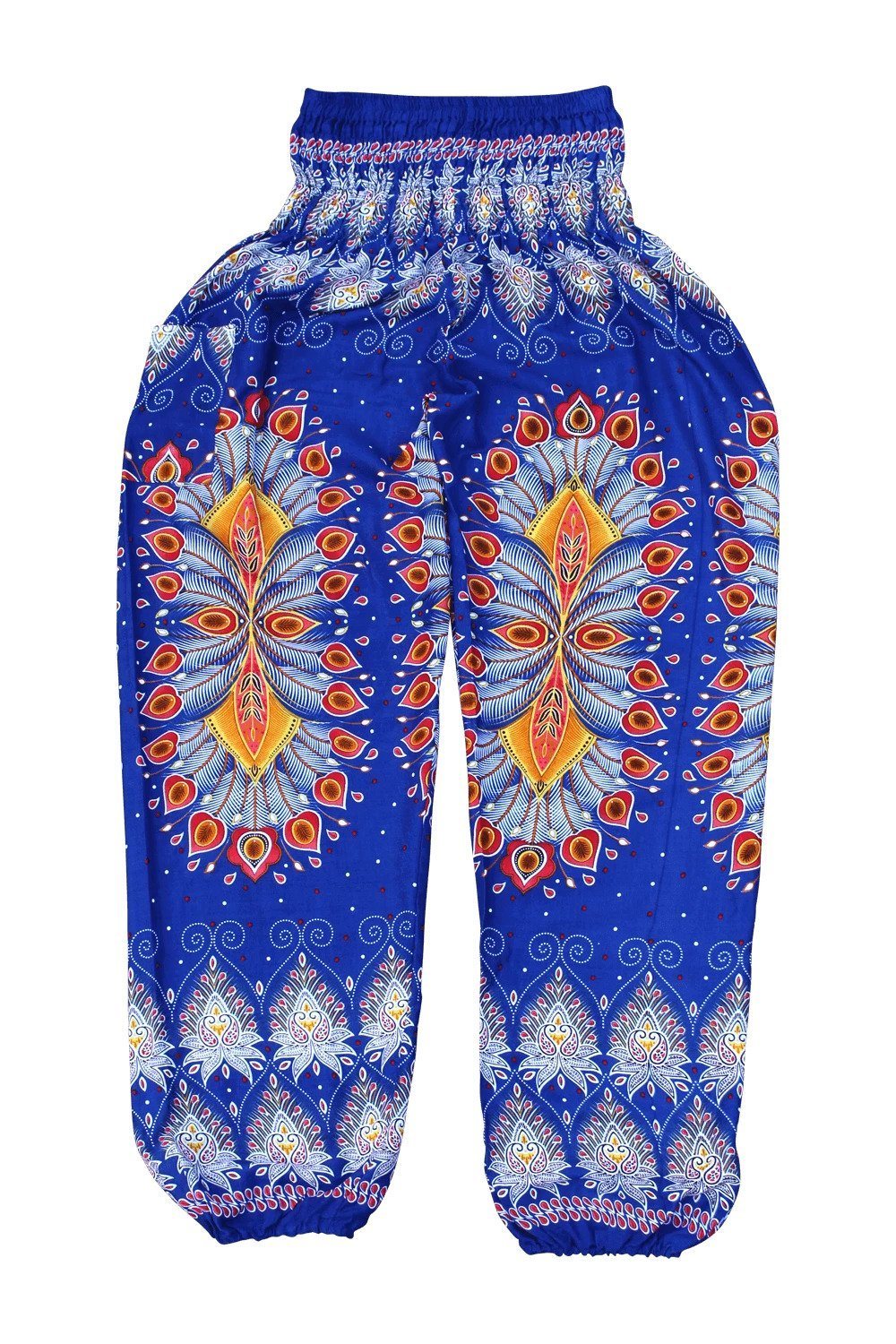 Take one look at these harem pants from Bohemian Island and tell us they don't look like the best hippy pants for women to you. These things are vibrant as anything: think ornate yellow, red and purple paisley patterns on a wild electric blue backdrop.
They're pretty psychedelic, but not overly wild. They look just as good paired with a plain casual t-shirt, white crop top or something like that, for laid-back daywear. That said, put them with a smart top, even a crisp blouse, and you'll be ready to head out for an evening. We love how versatile these are because sometimes harem pants just won't cut it in more formal settings.
The fit is great: the smocked waistband means that they can be worn high or low waisted, depending on what you're feeling like (or what you're wearing on top). The elasticated ankles are perfect for a flowing silhouette and the baggy, loose fit means that these 'Blue Blossom' harem pants can fit various shapes and sizes.
There's a pocket on one side, which is great for anything from your phone to, well, anything else – let's be honest though: it's going to be your phone, isn't it?
The material? 100% cotton. That means they're breathable, natural and feel great to wear. The people over at Bohemian Island even say that if these aren't THE most comfortable harem pants you've ever worn, then you can send them back. We like that style.
Another plus point: this company donates 10% of its profits to the Soi Dog Foundation, which is dedicated to helping Thailand's stray dogs.
Best Elephant Pants (#2)
The classic Thai elephant pants don't get any more classic than this offering from One Tribe Apparel. Based in Pai, Northern Thailand, the company is run by a couple (an American guy and a local lady) who want to spread the artistic creativity of Pai to the rest of the world. We're all for it.
These elephant pants are hand-stitched in the mountains of northern Thailand and, well, you can't get more classic than these. Rather than being completely swamped with images of elephants, these pants are stylishly printed with traditional depictions of elephants and zig-zagging patterns and diamonds for a funky boho vibe.
Available in red, aquamarine, and purple – as well as a toned down, very muted black – you can choose which colour suits your personality. Or just go for one in every colour if you're feeling flush. They're not the cheapest, however, at $28 a pop. But they are quality.
And more than that, the eco-conscious owners donate a dollar for every elephant-themed product sold on their site to the Elephant Nature Park, a rehabilitation centre in Northern Thailand.
Billed as the perfect festival pants on the One Tribe Apparel site, we have to admit they do look comfy and cool enough for fitting in at a festival and dancing up a storm. Speaking of fit, these top elephant pants get glowing reviews for how well they fit, as well as for just how soft and great-feeling the fabric is, too.
And if you were wondering, "Why elephants?" We'll tell you: in Thailand (where they're often a part of traditional artwork), they're a symbol of strength, unity and patience, and we can't argue with that.
Best Harem Pants with Deep Pockets (#4)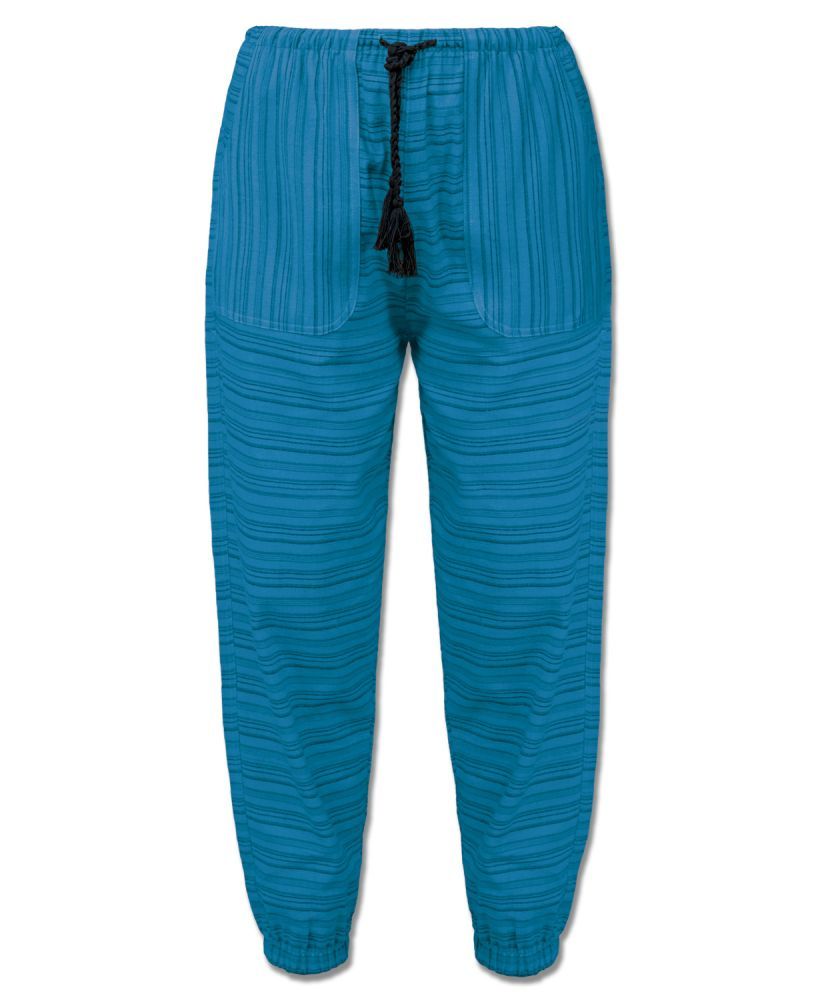 Harem pants, or gipsy pants as they're sometimes called, aren't famous for their pockets or storage. Sure, they may have a lot of room for comfort and movement, but pockets? Not usually. So we decided that we would find the best harem pants with deep pockets out there.
The search is over: allow us to introduce these striped hippie pants from the folks over at Soul Flower. Not your typical harem pants, lacking elephants or crazy psychedelic patterns, these have a low-key striped print that's still got a hippy vibe. It definitely helps that they're available in a few fun colours: blue, olive, mustard yellow, and purple.
They're cool enough for everyday wear, wearing whilst you're in-transit – on a plane, bus or train, or some other long, long journey – or simply lounging around.
But let's talk about the pockets.
There are four: two rear pockets and two side pockets. These are decidedly roomy affairs and, with the seam of the pocket panel visible on the outside, they add to the patchwork, boho aesthetic of the pants themselves. And yes, they're deep.
You'll be able to fit a lot of stuff in any one of these pockets – you won't have to worry about things falling out, that's for sure.
The waist is elasticated, but it also comes with a drawstring so you can secure these harem pants however you feel. They come in three different sizes: Small/Medium, Large/Extra-Large, and XX-Large.
Made out of 100% woven organic and recycled cotton, these pants from Soul Flower are ethically handmade in Nepal (giving each pair a one-of-a-kind feel). The whole company has a "let's do things that are better for the planet" vibe, so for all you eco-conscious travellers out there, these are a good choice.
The Perfect Loose Harem Pants (#5)
If the name of the company doesn't tell you everything you need to know, then allow us to spell it out for you: Hippie Pants is the place to go if you want to purchase the perfect loose harem pants out there. These are truly the "Classic" harem pants of your dreams.
The first thing we love about these cool, boho pants is the number of colours they're available in: grey, white, black, brown, olive and burgundy. You could get one of each and mix and match with different tops and accessories.
They're completely pattern-less, which we think is a good thing. The plain, block colours of these pants mean that you can pair this with different designs, dress them up or dress them down, and – in essence – wear these for a variety of occasions.
That's right: whether you want something for yoga classes, for lounging around the house, for travelling comfortably, or simply as something to work as the wardrobe for your first backpacking trip, these suit just about everything. The big elastic waistband and elasticated cuffs make 'em extra comfy.
Because they're so plain, they're actually pretty stylish. Sometimes the crazy patterns of other harem pants out there might not be your vibe, which is totally fine. If you want to keep things low-key, then these undoubtedly classic pants are a good shout.
As far as eco-friendly credentials go, Hippie Pants ensures that their products are both locally made in Thailand by seamstresses that are paid a fair wage – and with sustainable materials. Suitably, these harem pants are made with a Fair Trade mindset: they're made only with cotton and bamboo rayon, meaning they're both biodegradable and vegan-friendly.

Do You Want to Travel FOREVER??
Pop your email in below to get a FREE copy of 'How to Travel the World on $10 a Day!'.
Best Trippy Hippy Pants for Men (#6)
With their futuristic patterns, you can't tell us these aren't the best trippy, hippy pants for men. We're talking psychedelic stuff. These jogger style pants even feature a super soft material for the ultimate in comfort: honestly, you're going to feel about as loose as the fit!
So, yeah, these aren't your run of the mill elephant pants, people. The extreme amount of room going on here (thanks to the mad wide leg and the very, very low crotch) means these are perfect for slogging it on long, otherwise uncomfortable bus journeys. You may not have the best seat, you'll be wearing the best pants for the occasion, for sure.
The flowing nature of these hippy pants, complete with an elastic waist for extra comfort (up to a 40-inch fit, by the way), means these are perfect for mainly one thing: chilling the heck out. Hammock in the air, scatter cushions on the floor, you'll feel ultra-chilled wherever you choose to snooze.
The Oculus Purple Jogger Pants come in different patterns and designs so browse them to your full hearts content.
The company behind these pants is made up of a group of designers who live and work in Bangkok, Northern Thailand. They have a focus on local, sustainably made goods, and are made-to-order in a village near the city; this means the money goes directly into helping and improving the local community. Ethical and humane: that's more like it.
Best Harem Pants for Travel (#7)
Kathmandu Lawrence Women's Travel Pants
Ok, these aren't exactly cheap. In fact, compared to everything else on our list of the best harem pants, they're expensive. But sometimes shelling out more money than you're used to is an investment for something that's going to last. And if do a LOT of travel, these travel pants from Kathmandu are a dream.
These will easily become your go-to harem pants for travel, especially if you're doing long haul, sitting on a train for hours, or even embarking on a road trip.
Unlike many other of the boho pants in our guide, the Kathmandu Lawrence Women's Travel Pants have been designed specifically for those moments in between, those long journeys where you need something that is both comfortable and practical.
These things have been well thought about. For starters, you won't be standing out at any airport or another gleaming modern metropolis: they're simple, grey, and well suited to exploring a town or city.
Fabric wise, these have been made from quick-drying fabric. This is perfect when you need to do a quick overnight laundry-run. That's surprising, because they're quite thick (unlike other gipsy pants), meaning that you'll be warm in cold places: something a lot of Thailand and Bali-based companies won't have to worry about!
Another thing we love about these things is the inclusion of a polygiene finish, an odour-control system that means, actually, you won't have to be washing these half as much as you would some other travel pants.
Along with two main side pockets, there's the bonus of a secure travel pocket; this thing is zippered, making it much better than leaving something like a bank card, ID or keys in a pocket with no way of fastening it shut.
Yes, these may not have as much room as some of the looser harem pants on this list, but these travel pants still have the same cut as well as the elasticated waistband and ankles as harem pants. Expensive, but awesome.
Coolest Harem Pants (#8)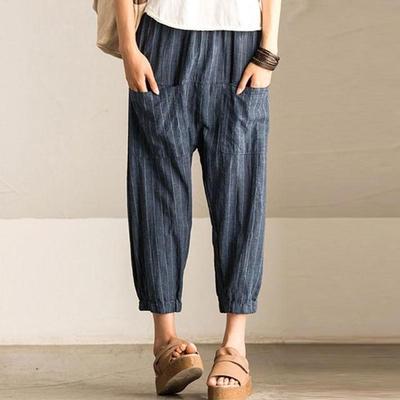 A stylish modern twist on the classic boho pants, these cool harem pants are easily the coolest ones out there. Minimal in design and minus the paisleys, elephants and bright colours of some of the definitely more hippy-fied options, this Leafy Souls offering is a great option for any fashion-conscious traveller.
The simple, striped fabric, combined with a sophisticated silhouette – three-quarter length and bunched in at the ankles – makes for a stylish alternative to what you may be used to in the gipsy pant department. Even the big square pocket on the front looks cool.
The loose, broadcloth material makes these harem pants wearable in hot temperatures (paired with some cute sandals), but equally perfect for colder climes: just throw on a pair of long, woolly socks, boots and a thick jumper and these are perfect for crisp, winter days.
Fear not: fashion-conscious doesn't mean they're not eco-friendly. The material used in the May Womens Harem Pants is 100% vegan and cruelty-free.
These aren't the most expensive item on our list of the best harem pants this year, but they are a little more pricey than some other options; that said, they're still very much affordable and won't make a difference if you're looking for chic, very wearable harem pants.
Size-wise, they run from size S to 5XL, meaning most people will be able to find something that suits them.
Perfect for pretty much everything from the beach to a festival, or a night market, or even hanging out in your new favourite hipster cafe in your hometown, these are a go-to pair of pants for stylish, day-to-day wear.
More Best Harem Pants of 2022
Tree Of Life Destiny Harem Pants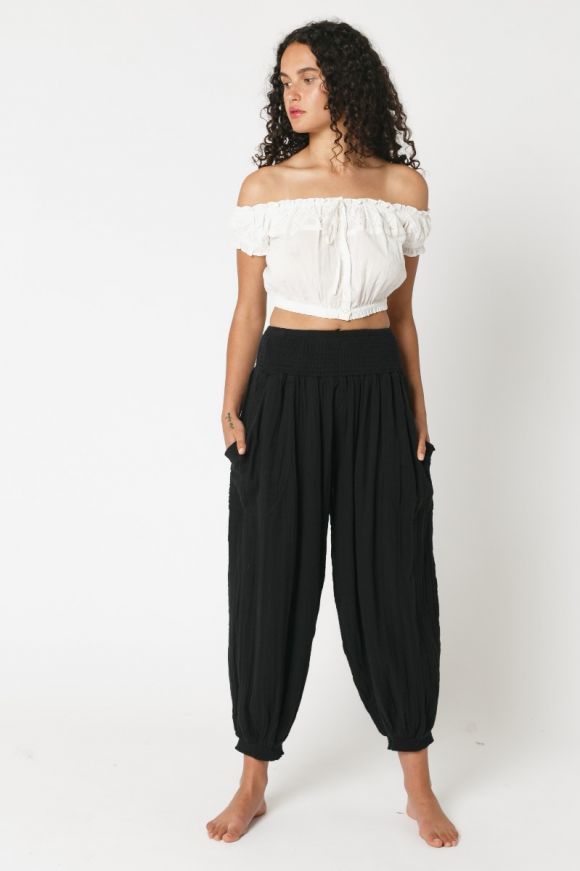 We like these cosy pants because of how simple and versatile they are. They're available in black only, meaning they are going to go with pretty much anything you feel like putting with them.
They come with a high, ruched waistline, which can be folded up or rolled down, depending on how you want to wear them; there's also lots of small pleating which flow over the silhouette stylishly. The elegance that you get wearing these is pretty cool.
Then there are the pockets: these seamlessly flow with the cut of the pants themselves. You can stroll around with your hands in your pockets looking cool and casual – we mean, who doesn't like pockets, right?
The gathered cuffs of the elasticated ankles make getting them off and on super easy, and make them look extra cute when worn with a pair of strappy sandals for casual beach days. But it isn't just about the beach days; these all-black harem pants are dead easy to dress-up for when you feel like heading out for a night out, or splurging on a fancy dinner.
Otherwise, they're ideal for what boho pants like this are made for: chilling out!
The company, Tree Of Life, is actually run by authentic, old-time-y hippy travellers who set off on their journey hitchhiking across the world in 1968 (they're still travelling). But now the Australian brand is doing well with its Sydney-based store and with more to follow.
Naturally, these harem pants are ethically made in India and are made with quality materials, the Destiny Harem Pants being 100% cotton.
For something a little bit different, we thought we'd include this option: an all-in-one solution that ticks all the hippy vibe boxes and the hits on all the practicalities of travel, too.
This fabulous jumpsuit goes all out the hippy aesthetic, with long, loose boho pants – cinched in at the ankle and with a low, dropped crotch, seamlessly merging into a top to form what you never thought was possible: a harem jumpsuit!
Great for hot weather, with cross-straps at the back and low sides, you can easily slip this one over a swimming costume or wear a t-shirt underneath if you need to cover up more.
Not only that but this awesome item comes with everyone's favourite: pockets.
One thing that we really, really like about the Low Crotch Harem Jumpsuit is the pattern. It's a floral print of aubergines, pinks and lilacs, making for an interesting alternative to the elephant prints and paisley patterns that are the norm for gipsy pants.
Crafted from 100% cotton, UK based company Hippy Clothing Co. offers this cool jumpsuit in sizes from UK 8 to 18, meaning a lot of different people can feel loose and fancy-free.
Price-wise, this is a pretty good value. If you think about it, you get a whole outfit for the money; that's right, you don't have to think about what top you're going to pair with the harem pants! And you can easily roll it up and stash it between other items of clothing, so it won't take up too much space.
We guarantee this is the sort of thing that other travellers will be commenting on how much they like it. A harem jumpsuit? Definitely makes a statement – all whilst keeping true to the comfort and lose fit of harem pants.
Originating in the '60s in London, the Hippy Clothing Co. source their fabrics and labour ethically. It's all good.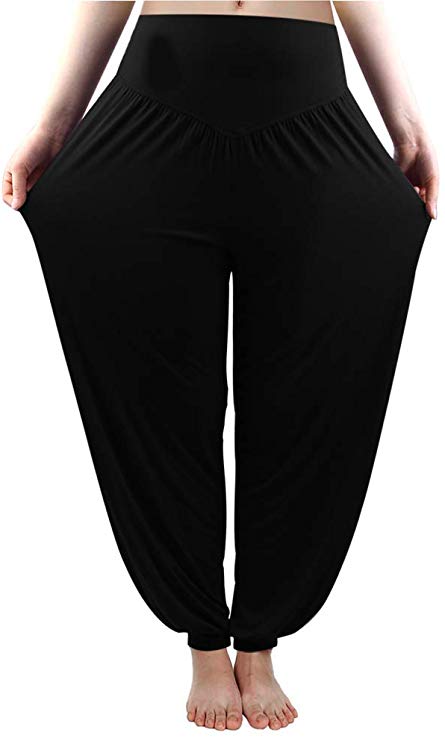 A great mix of yoga-style pants – a nice bit of stretch going on – and classic harem pants, this item comes from online retailer Fitglam and is probably the cheapest option on our list. If you're on a budget and you feel like saving money on a new item for your travelling wardrobe, you can't go wrong here.
Even better is the sheer amount of colours that Fitglam have provided these pants in. There's a veritable rainbow on offer: from bright yellow to casual green, and low-key grey (and just about everything else in between), there's something to suit anybody's personality.
Since they're relatively cheap, you could easily purchase 3 or 4 pairs to make sure you've got harem pants for every travelling occasion: yoga, exploring local markets, hanging out in beach bars.
The loose-fitting design is made from 95% cotton and 5% spandex, meaning that they're not only stretchy but breathable, too. Aside from travelling, we'd say these are a good option for gym classes whilst you're out travelling: they're not overly loose, so you won't look like a lost hippy bumbling into a gym class!
The waistband on these harem pants is pretty fashionable – it's wide and elasticated without any ruching, making them fashionable and comfortable.
They're also fairly thin, which is great if your travels take you to hot countries where you may need to cover up. Not just for religious sites, but at dusk when the mosquitoes like to come out: having your legs covered will save you from days of itchiness.
That thinness also really helps when you want to save on space; these things roll-up super small, and because of the material, you won't have to worry about them getting creased.
Available from size S to XXXL, these unisex harem pants are versatile, budget-friendly and can fit most people. A very decent option!
The best present of all… is CONVENIENCE!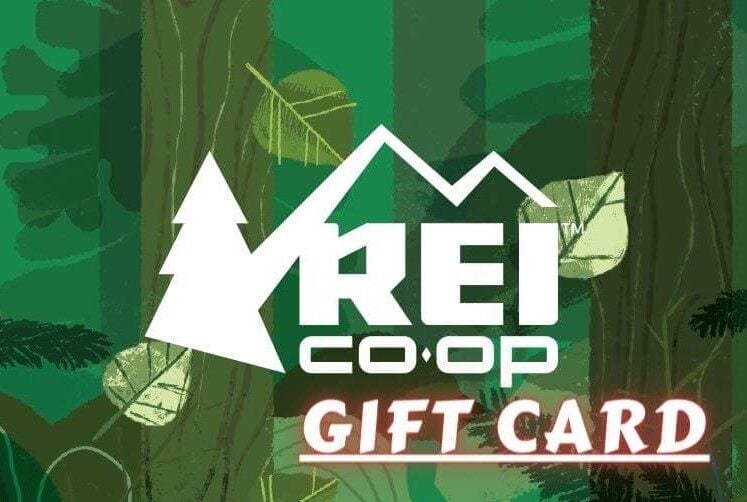 Now, you could spend a fat chunk of $$$ on the WRONG present for someone. Wrong size hiking boots, wrong fit backpack, wrong shape sleeping bag… As any adventurer will tell you, gear is a personal choice.
So give the adventurer in your life the gift of convenience: buy them an REI Co-op gift card! REI is The Broke Backpacker's retailer of choice for ALL things outdoors, and an REI gift card is the perfect present you can buy from them. And then you won't have to keep the receipt. 😉
Buy on REI!
Buyer Guide – How to Choose the Best Harem Pants for You
So there you have it: 11 of the best harem pants you're likely to find anywhere in the world right now. However, it's all well and good having this shortlist in front of you. But depending on your taste, how you travel, your budget and a whole load of other factors, finding the exact harem pants for you might not be the easiest task.
Don't worry though – as usual, we're here to help. So here's a handy guide of what you should bear in mind when choosing your perfect harem pants.
1. Waistband
This may not seem like a big deal, but it is – especially when it comes to harem pants and choosing which ones are going to be right for you. Harem pants don't just have one, uniform type of waistband; each item from each different company will have a different waistband on offer.
And what that waistband does is dictate how the pants fall – so, the silhouette – as well as the simple fact of just how comfortable the pants are going to be when you wear them.
There's the width of the waistband to consider, firstly. Thin may tend to fall down more easily, or feel slightly more uncomfortable over time, whereas a wide band will make you feel more held in and comfortable.
The ruched waistbands, which many of the classic hippy pants have, are part of the boho style that goes with it. The ruching effect can mean that the waistband can be rolled up and down depending on how high you want to wear them; these also tend to be more the more comfy waistbands.
What waistband you have may affect what tops you pair with your harem pants, too; ruching works well with a cute crop top, for example. But if you just want something casual and comfy, a standard, elasticated, medium-width waistband will do just fine!
2. Fabric
There are a lot of different fabrics out there that harem pants can be made of. Most of the time it's going to be something you'll have heard of, like cotton, but often there are new-fangled fabrics out there that give added bonuses to the pants in question.
There's stuff now that's odor-reducing (that means less money spent on laundry), quick-drying, and even material that's vegan-friendly and made from 100% bamboo. All of the different, specialised materials available now basically mean that you get added conveniences when you purchase a pair of harem pants.
The ability, for example, to do a laundry run on a layover without having to worry whether or not your pants will be dry in the morning: definitely worth it. The fact that a spandex-and-cotton mix can be rolled into a tiny ball and shoved into your backpack, without any signs of creasing when you extract them again, is also amazing.
The thickness, or lack of thickness, will also be important depending on where you're travelling. Somewhere like India, where you'll want to be covering up a little more than in other countries, but also remain cool in the heat, definitely calls for some nice harem pants with breathable fabric.
Looking for more cruelty-free travel gear? Have a look at the epic lineup of vegan hiking boots before your next adventure.
3. Fit and Comfort
Finding a pair of harem pants that look cool might be one thing, but let's face it: you're looking for a new pair of hippy pants so you can be comfortable, too. Isn't that the main point of this particular garment, anyway?
Buying the right hippy pants for you will mean that you have to check a few things before you make your way to the checkout. Things like how low down your leg the pants will fall, whether they're high or low waisted, how loose or tight the fit is – these are all things to consider.
On top of that, comfort comes in to play: you'll be wearing these on long journeys, no doubt. The last thing you want in these sorts of cases is to have an annoying seam or zip that bugs you for the next 25 hours as you sit there.
Fit-wise, another point to watch out for is that not every S is going to be an S when they're actually on. If you like to have something tight or if you prefer to have a pair of pants that have a bit of room, you may have to order a couple of pairs just to be sure.
The key thing is to read reviews: do people say "These are the comfiest harem pants EVER!" in their reviews? If yes, then they're probably right. If no, keep searching.
4. Style
As you've probably seen by now, hippy pants aren't just one standard style. There is a whole range of different designs, prints, cuts and fits out there for you to choose from.
Style is one of the main things you're going to be looking for when you're looking to buy harem pants.
If you want something that you can use for pretty much any occasion, then you should be on the look-out for something low-key: preferably one colour, no patterns, and minus the super drop crotch that some harem pants come with. This way you can be like a chameleon and be hanging out in a hippy bar one day, but dining silver service the next.
Chic, stylised harem-style pants can also be easily found; it's not just backpackers who wear this cut of pants, you know!
Then again, if you really are looking for something that's bold and boho, the bigger, brighter and more festooned with patterns – the better. This sort of thing is probably best if you know for a fact you're going somewhere where this sort of look is, you know, normal.
Other styles – like fisherman pants and so-called "samurai" pants, to name a couple more – mean that you could practically have a pair of pants for every situation, from the beaches of Bali to the terraces of the Philippines.
Those of you who like to work out, be it yoga or martial arts, will want something that doesn't get in your way and that's flexible. We're talking less fabric, more fluid fit.
5. Design Details
Sometimes things are all in the details. That's not always the case with harem pants, with the classic pair bound to be as simple as can be, but nowadays different details are being included that help the versatility of this backpacker-friendly garment.
First and foremost: pockets. Pockets are a saviour. We all know what pockets do and how great they are. Obviously. But when it comes to the pockets on harem pants, you may want to consider how deep they are, exactly where on the pants they're situated, and whether or not they have a zip, button or other fastenings.
Another design detail to consider is drawstring. This can add to the comfort of a pair of harem pants, or at least how secure you feel in them; if the elasticated waistband isn't as elasticated as you'd want it to be, the drawstring can be tied to ensure that, well, your pants don't fall down. Simple as that.
6. Price
This is pretty obvious, but you will need to consider your budget – and how much you're willing to spend – when you're thinking about buying a new pair of harem pants.
The thing is, the general rule of thumb is that the cheaper something is, the more likely it won't last you. That's not always the case, obviously, but sometimes something that's "budget-friendly" ends up being a false economy since you have to replace it more often than something with a premium price tag.
Consider: will you be travelling a lot in the next few years? Do you just want a pair of harem pants for one upcoming trip? For travel, especially a first-time backpacking trip in a well-trodden region, something less expensive will do just fine.
Then again, when it comes to something you want for a specialised purpose – the gym, a regular yoga class, even if you want something for travel because you're literally ALWAYS on the road – then forking out a little more money than you might usually do will be the best bet.
7. Eco and Fair Trade Credentials
These days, eco-credentials are very important when it comes to buying new clothes. We're not complaining at all: it's something we should all be on the look-out for, to be honest (and not just in the realm of fashion).
You should look into everything from the fabric used, to the employment conditions of the people who are actually involved in actively making the harem pants you want to buy. Cotton is one of the world's biggest polluters, for example, and – needing TONS of water – a cause of many droughts in Central Asia.
Thankfully, many of the companies out there, making harem pants – especially many of those on our list – are pretty woke in terms of their eco-friendly mindsets. This means they use things like bamboo fibre to create rayon, vegan-friendly materials and recycled cotton.
Another thing: who is actually making these harem pants? Are they getting a fair cut? If the company you want to buy from can actually tell you those details (without you having to email them), then that's a very good sign.
Let's be honest, you can buy a pair of these trousers for $5 or less in Southeast Asia. But consider how they've been made, and what from? As long as the people making harem pants are getting a fair deal, that sounds good to us.
Another good sign is money being put back into worthy causes, like social projects or initiatives created to help animals at risk in different parts of the world.
7. Travel Style
How – and how often – you actually travel will make a big difference to what harem pants you end up buying. If you're a digital nomad or have a travelling job and you tend to stick to towns and cities (with maybe a few beach destinations thrown in for good measure), then the sort of hippy pants you buy, well, might not be very hippy-ish at all. Maybe for comfort and hanging out, sure, but not necessarily for life out and about.
On the other hand, if you're backpacking around Southeast Asia, a trusty pair of elephant pants won't go amiss. Especially when it's hot and you need something to cover up, these babies are the best option. Wearing shorts or a swimming costume all the livelong day just won't cut it in some places.
Then maybe you just want something snuggly you can wear on planes. You may not be into hostels or backpacking all too much at all – maybe that's behind you – but you still travel a lot; then having something muted but super comfy will be perfect for your jet setting lifestyle.
FAQ about the Best Harem Pants
Still have some questions? No problem! We've listed and answered the most commonly asked questions below. Here's what people usually want to know:

Our GREATEST Travel Secrets…
Pop your email here & get the original Broke Backpacker Bible for FREE.
Final Thoughts on the Best Harem Pants
You may be on the road as you read this, you may be yearning to pack that bag and head out again, or you may be stressing about your first ever backpacking trip: whatever your situation, chances are that a good pair of harem pants will do you good.
And we are certain that, whatever you're up to and however you like to travel, you will find something on our list of the best harem pants that suits you.
Then again, for something plainer, something that digital nomads may like, vegan-friendly companies such as Leafy Soul have quite a few cute options.
Let us know in the comments if you know of some other awesome harem pants we totally slept on!
---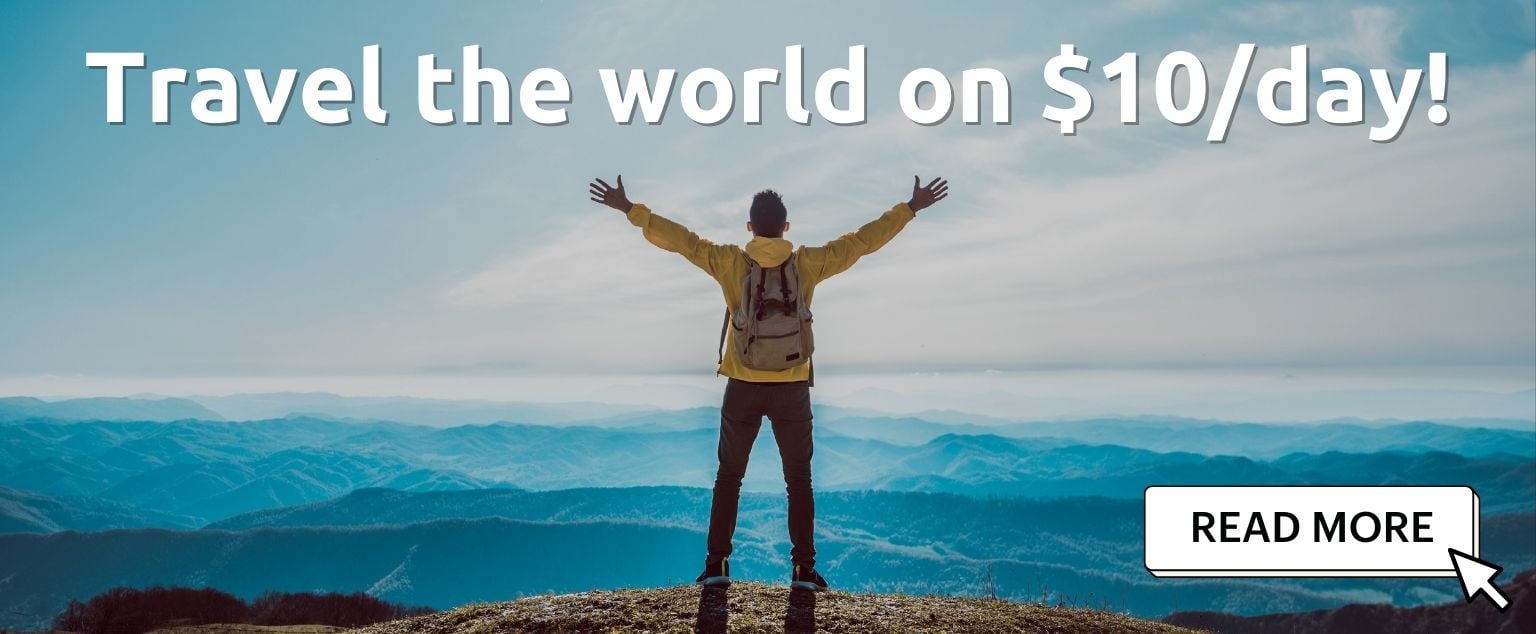 And for transparency's sake, please know that some of the links in our content are affiliate links. That means that if you book your accommodation, buy your gear, or sort your insurance through our link, we earn a small commission (at no extra cost to you). That said, we only link to the gear we trust and never recommend services we don't believe are up to scratch. Again, thank you!