Travelling long-term on a budget? Hostels are about to become your best friend.
If you've never done this before, don't worry – hostels have come a long way since Leo's sweaty old room in The Beach. It's a much nicer world of hostels out there these days, with just about something for everyone across a smorgasbord of fun and fancy options.
The trouble is finding the right one. Rocking up without a booking is risky business. That's why the best place to start with getting yourself into a hostel is via a booking site.
In this post, we'll be running through the best sites to use, and why, so that you've got all the info for your hostel booking needs.
Why Choose a Hostel?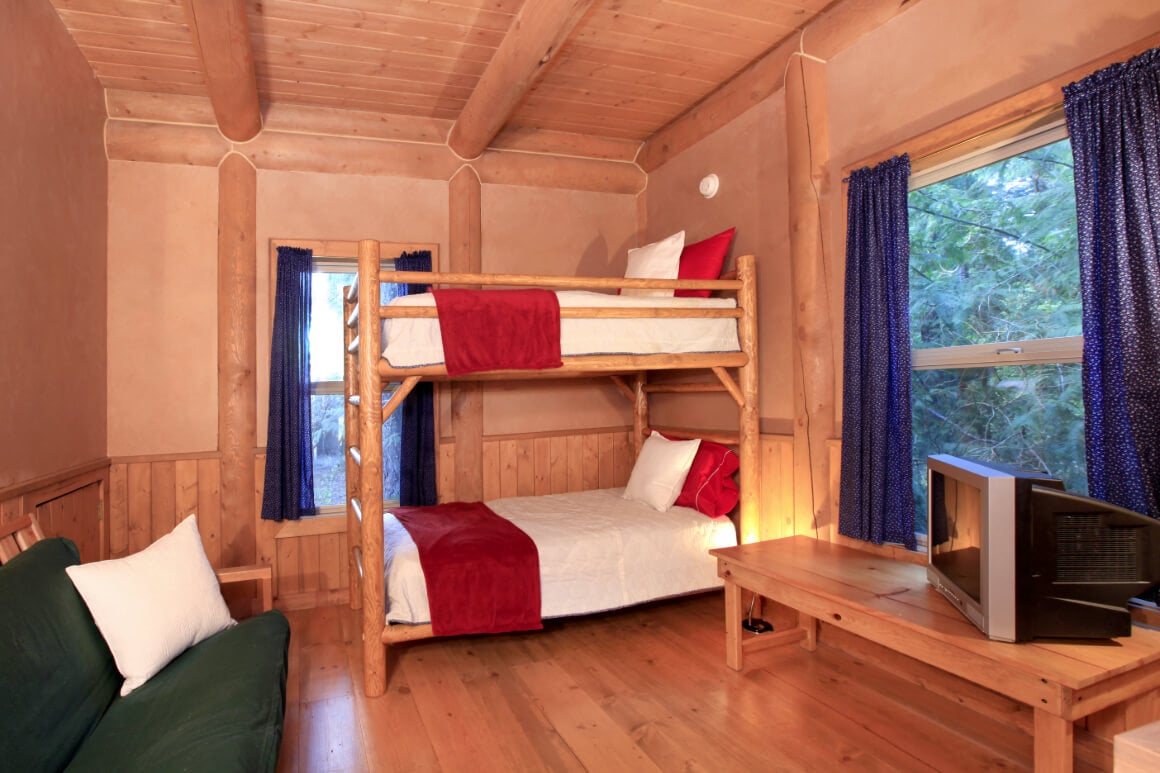 Hostels are amazing places to stay for a whole bunch of reasons. Gone are the days when staying in a hostel meant having to deal with sub-par accommodation dirty bathrooms and messy dorm rooms. There's a whole world of incredible spots out there, dotted around the world in capital cities and tropical destinations.
Choosing to stay in a hostel allows you to save a bit of cash on your trip. A night's stay is usually a snip of the price of a hotel room, and there are often private rooms on offer too – for when you don't feel like sharing.
The best thing about staying in a hostel is the friendly atmosphere. Staff are travellers themselves who are keen to help guests get the most out of their stay, and share their traveling tips.
Unlike hotels, hostels typically come with some cool communal spaces to hang out in. Think lounges, roof terraces, bars and restaurants. Some even have swimming pools, gyms and nightclubs!
Overall, hostels come with a lot more to offer independent travellers than hotels, and for less money. They are fun, sociable places to stay that make getting to grips with a new destination easy. This means that they are perfect for solo travels – even solo female travellers can opt to stay in female only dorms if they want to.
They are not only for fresh-faced backpackers. Depending on the type of hostel and the location, hostels can have a mix of young travellers, older travellers and adventurous families.

Unlock Our GREATEST Travel Secrets!
Sign up for our newsletter and get the best travel tips delivered right to your inbox.
Finding the Best Hostel for you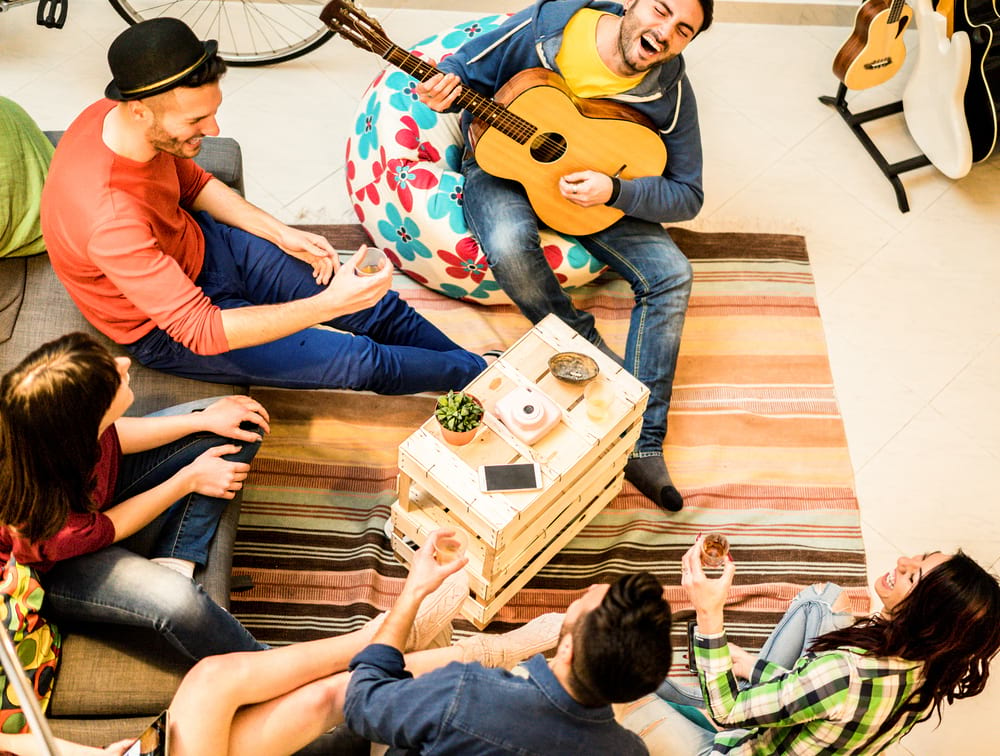 Hostels come in all shapes and sizes. There's the low-budget type which offers up a bed for the night for cheap rates but often without any added extras. Chain hostels that come with a professional team of staff and top amenities, and boutique hostels which are almost like staying in a boutique hotel but with more of sociable vibe.
Like booking a night at any type of accommodation, the best hostel for you is going to be a personal choice. Take your time to work out what you're looking for and keep an open mind. There are some mind-blowing hostels out there just waiting for you to stay there!
Location
When it comes to booking hostels, one of the first things that you should look for is – location. There's no point planning a trip to an amazing destination to find out your accommodation is way out in the middle of nowhere.
Sometimes hostels can seem like they are amazing but are actually located in a sketchy area, other times they are far from public transport. Do some research and figure out where in a city you would like to stay and check out the hostels that are in that area.
If you are looking to stay somewhere chill like a Thai island, then booking hostels near beaches or close to local amenities will change your whole trip. Look out for hostel reviews where people have said that the place they were staying was nice, but the hostel was in such a remote location that they couldn't do anything they wanted to do. Double-check those reviews before you book.
Sometimes booking the right hostel for you can be about weighing up the options. If you're on a tight budget, choosing a hostel that's a little further out of the centre of town or in a quiet neighbourhood could mean you save on the price of your stay.
Just make sure you won't end up spending even more money on the cost of transport to get you into a city from some far-flung hostel. Some are so far away from the action, you will need a taxi or a moped to get around, and that can really affect your trip.
Vibe
Nobody likes to stay somewhere that's got a strange vibe – it's just no fun at all. It can be hard to work out the vibe if you're just looking at booking hostels online.
Keep in mind what kind of place you are searching for – do you want to party? Get some work done? Get a good night's sleep?
You can usually work out what kind of atmosphere a hostel has from the description on the booking site, hostel reviews and pictures.
Type of Room
Just because a hostel has a dorm, does not mean it is going to be the same as another place you have stayed before. Some hostels have huge dorms of 30 beds, others are small five-bed spaces. Normally, the bigger the dorm, the smaller the price you pay for the night.
There's a lot of different types of hostel rooms including female-only dorms and private rooms to consider too.
Price
The price of a hostel varies wildly depending on where you are travelling. Expect to pay more for hostels in big capital cities like London or New York and less for hostels in places like Bali or Cambodia.
Booking hostels in advance can get you a better deal on your bed, or choosing to travel out of season will also mean saving cash.
The type of room you go for will also impact how much you pay. In general, mixed dorms are the cheapest options at hostels, some charge more for solo female rooms and there can also be options for a more luxury dorm with fewer beds and en-suite bathrooms.
Private rooms will also cost more per night than a bed in a dorm, but are good if you really just want a peaceful night's sleep. They are also a good option for couples as the price per night could be even cheaper than the price of two beds in a dorm.
Use the Search Criteria
If you have something specific that you want in a hostel, make sure to use the booking sites search criteria.
You will be able to filter for the places that have certain amenities, or have facilities suitable for travellers with disabilities, for example.
Facilities
Some hostels have a whole list of facilities that could rival a high-end hotel. There are spots with cinema rooms, indoor swimming pools and specialist cocktail bars.
Though the quality and scope of hostel facilities can vary wildly, it's normal to have a shared kitchen for guests to use, a guest lounge and laundry facilities – but even these can't always be expected.
Cleanliness
If you're somebody who likes to stay in places that are mould free, and sleep in fresh bedsheets (who doesn't?) then cleanliness will be high up on your list of priorities. It's not always easy to work out how clean a hostel is before you rock up, but it can really help to read reviews when you're booking hostels to get an idea.
Freebies
Who doesn't love a freebie? For those of you looking at how to find cheap hostels, you should know that freebies add a lot of value to a hostel stay. Free breakfasts are an obvious plus, saving you from spending money every morning and filling you up for the day. Other great freebies include free walking tours, evening meals, bicycles and welcome drinks.
Best Booking Sites for Hostels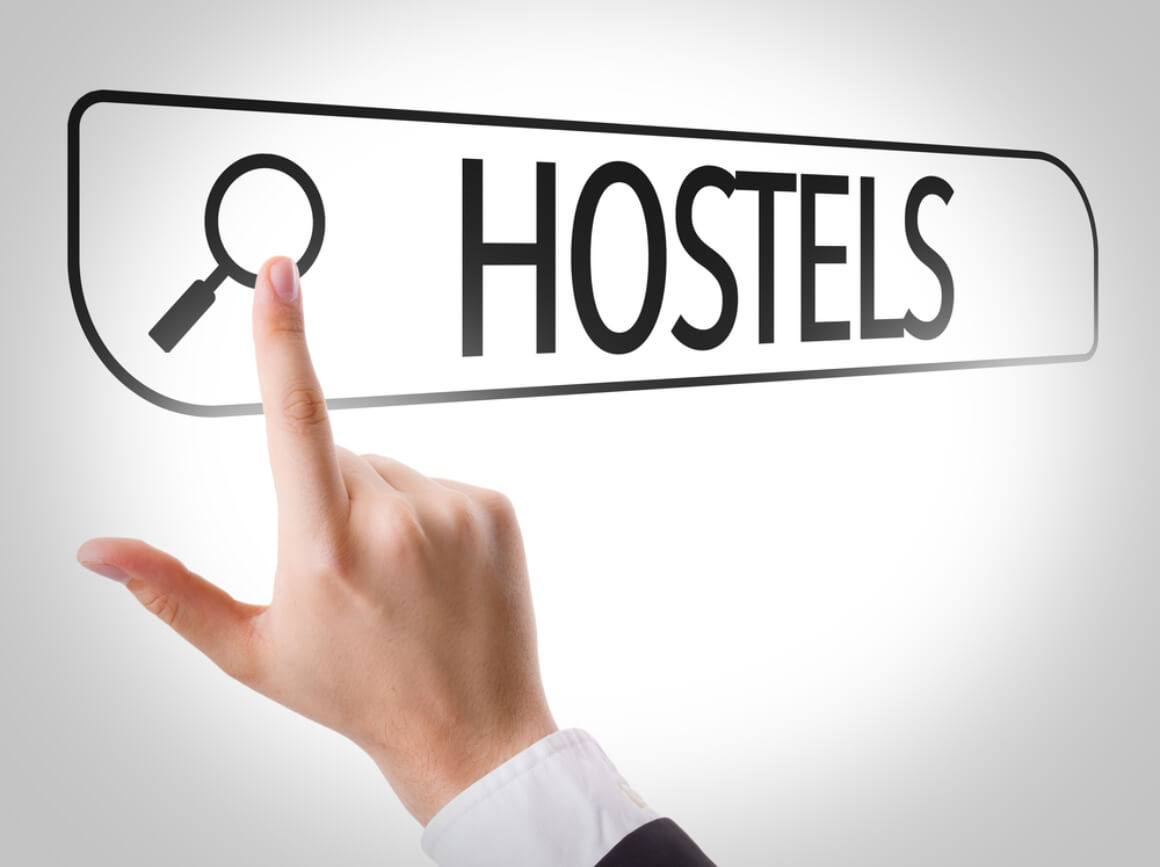 Go for trusted sites
Booking hostels through trusted sites will help take the stress out of the trip. There are a few different options out there.
Here's a rundown of our favourites
The name says it all. This OG is a top site to find hostels in locations all over the world. It's not only hostels – the site also has some affordable hotels and guesthouses, too.
It's easy to use and filter accommodation depending on your search criteria. And, they have good customer service to support if there are ever any issues. You will be able to see reviews from travellers like yourself, as well as things like the hostel social activity schedule.
A giant of the booking world, Booking.com is many people's first choice for finding accommodation. There are quite a few hostels on Booking.com, but not as many as you may find on Hostelworld as it's not only made for hostels.
The plus side of booking.com is that there are some great discounts, and it's easy to cancel your booking if you need to.
Much loved by global travellers, Airbnb has a decent selection of hostels to choose from. The site is simple to use, but you might not be able to read as many reviews from other travellers. One great thing about Airbnb, however, is that there are some great discounts codes so you can save some cash.
Once a smaller site that helped travellers to book a range of different hostels, Hostelbookers have moved in with Hostelwold and now runs all its bookings through their bigger brother.
Tip and Tricks for Booking a Hostel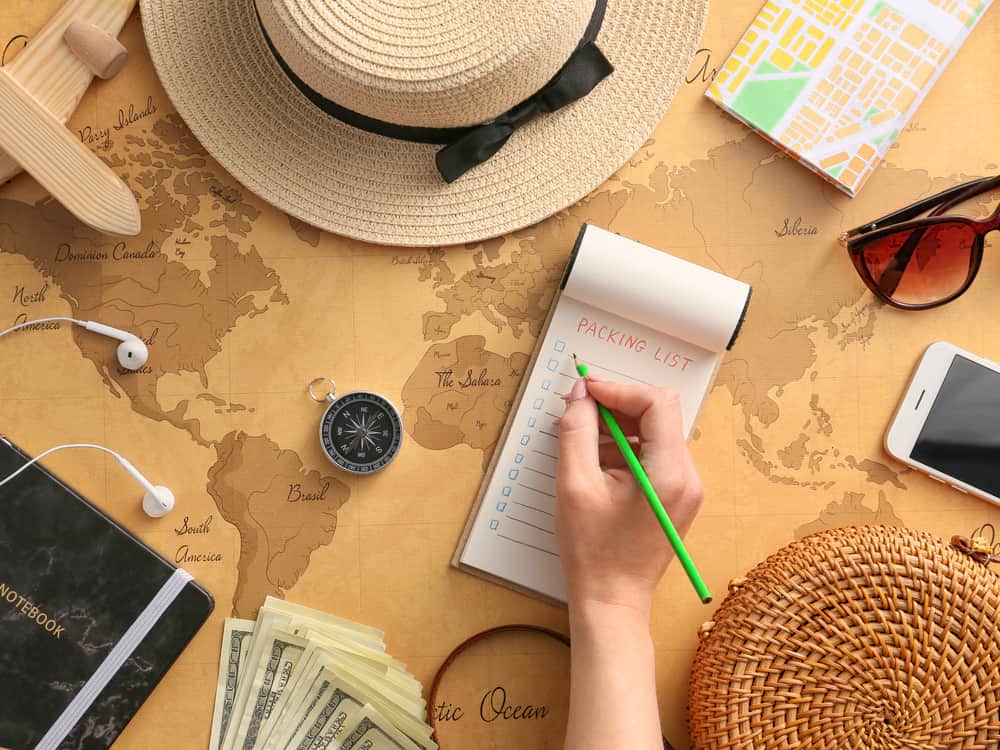 Don't forget the details
It's easy to get all excited by how cool a hostel might look, or be won over by a good deal but before you book – double-check the details. Is the room type what you really want? Is there a cancellation policy? Will you have to pay extra for towels and bedding? Booking hostels without checking could be costly.
Look for promo codes
Promo codes can help keep costs down. Do a quick search online for promo codes before you click to book your bed. You might find a code for the site you're using and save some dollars!
Read the reviews
This can not be stressed enough. Read the reviews! Even if you're not a picky person and don't really care where you sleep, reading the reviews can reveal all sorts of things about a hostel.
You might be about to book a room in a super chic boutique hotel and it turns out reviews say the beds are uncomfy. Or, you might want a place to party, but all the previous reviews said the hostel down the road was the better place for a wild night.
Sometimes, people leave some seriously funny things in reviews too, if you want a laugh.
Safety is important
You can usually tell if something is not right about a place from the reviews, but make sure you double-check if a hostel is safe if you're worried. Solo female or LGBTQ+ travellers may want to take extra care to work out if you will feel safe staying in the hostel.
Double-check safety precautions, and look out for reviews from travellers that are similar to yourself – anything from stories of random men coming into the female dorm at night all the way to glowing reviews of super welcoming staff. These will show you what kind of place the hostel is and if you will feel safe staying there.
Be flexible
This goes for those of you who want to know how to find cheap hostels. Being flexible will really help you stick to your travel budget. Booking hostels on weekends or in peak season will normally mean paying way more per night for the bed.
Just change up the dates when you're searching hostels on booking sites and see how much the price per night changes.
Book in advance
Being organised and locking in your accommodation a good few months before your trip can save you cash. Not only that, but it can save on disappointment too. The best hostels are popular for a reason and they book up in advance.
If you know you're heading to Germany for Oktoberfest or Kyoto for cherry blossom season you will need to get booking hostels straight away!
Check your confirmation
There is nothing worse than turning up at a hostel ready to enjoy your stay only to find out that you booked the wrong dates or worse, the wrong hostel. Check your booking confirmation when you get it and make sure everything looks right. You should also make note of things like check-in times and the hostels' info on how to actually get to their location.
Final Thoughts
It might seem like there's a lot to keep in mind when you're booking hostels, but really, it's all stuff that's hard to forget. Booking somewhere that's clean, in a good location, with a good vibe, decent facilities and a few value-for-money perks thrown in – that's what it's all about, right?
So when you're dreaming of that Southeast Asia adventure you keep meaning to plan or that European excursion you've always wanted to go on, you've now got more than just a few pointers for how to find cheap hostels. And remember – always book in advance! It's the best way to not be disappointed with your travels.
ALWAYS sort out your backpacker insurance before your trip. There's plenty to choose from in that department, but a good place to start is Safety Wing.
They offer month-to-month payments, no lock-in contracts, and require absolutely no itineraries: that's the exact kind of insurance long-term travellers and digital nomads need.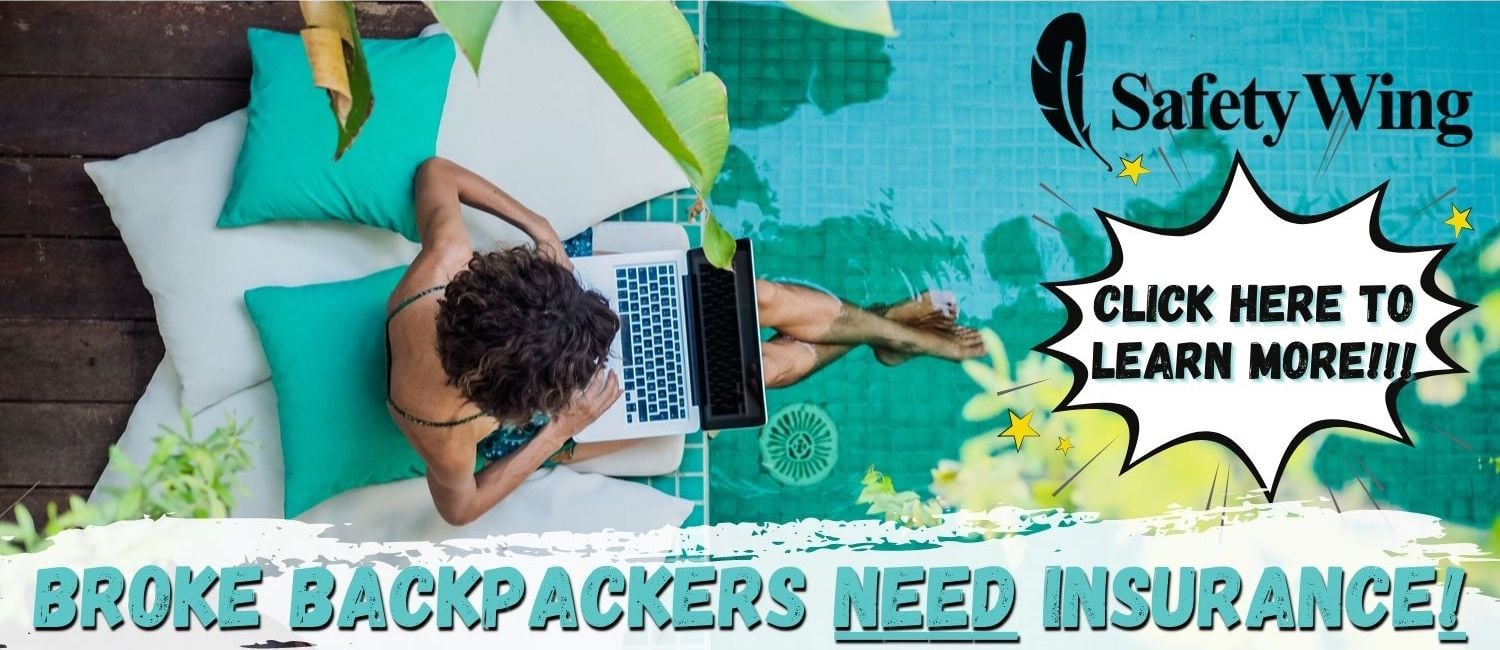 SafetyWing is cheap, easy, and admin-free: just sign up lickety-split so you can get back to it!
Click the button below to learn more about SafetyWing's setup or read our insider review for the full tasty scoop.
---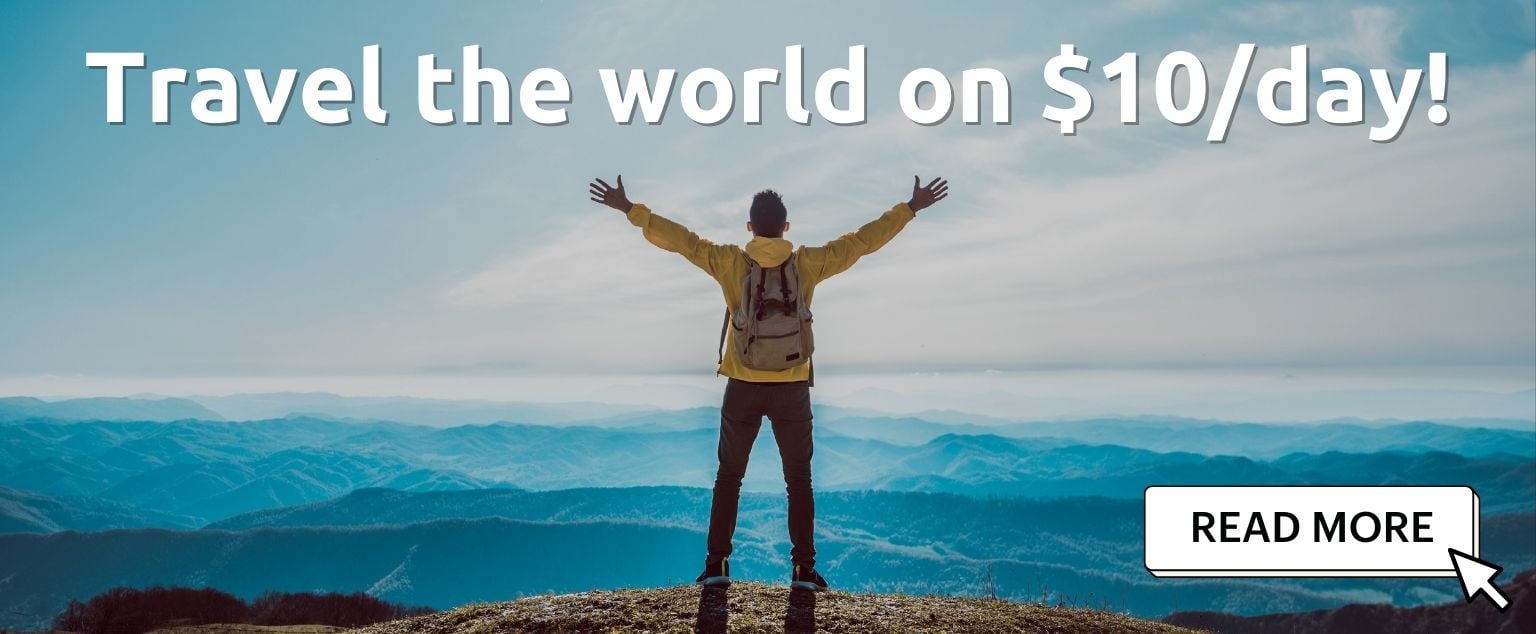 And for transparency's sake, please know that some of the links in our content are affiliate links. That means that if you book your accommodation, buy your gear, or sort your insurance through our link, we earn a small commission (at no extra cost to you). That said, we only link to the gear we trust and never recommend services we don't believe are up to scratch. Again, thank you!