"The worst can happen and does happen…so you had better make sure you're Insured" – Fargo Season 1.
Usually, whenever I buy something I like to get my money's worth and use it as much as possible. Take for example those Levi jeans that I wore everyday for a year until the knees wore out. Or take my trusty MacBook Pro which I use to beat out at least 10,000 words a day.
Travel Insurance on the other hand, is one of those rare things in life whereby you pay for it, and yet you hope that you never ever need to use it. But whenever you hit the road and head out on an adventure, it's very important to get travel insurance. Whether you're headed to Prague for a boozy weekend, or to Southeast Asia to spend 6 months finding yourself, disaster could be waiting for you at any point.
So here we run down what SafetyWing insurance offers and how they stack up against the competition. So with that, here's our SafetyWing insurance review!
Do SafetyWing Cover COVID?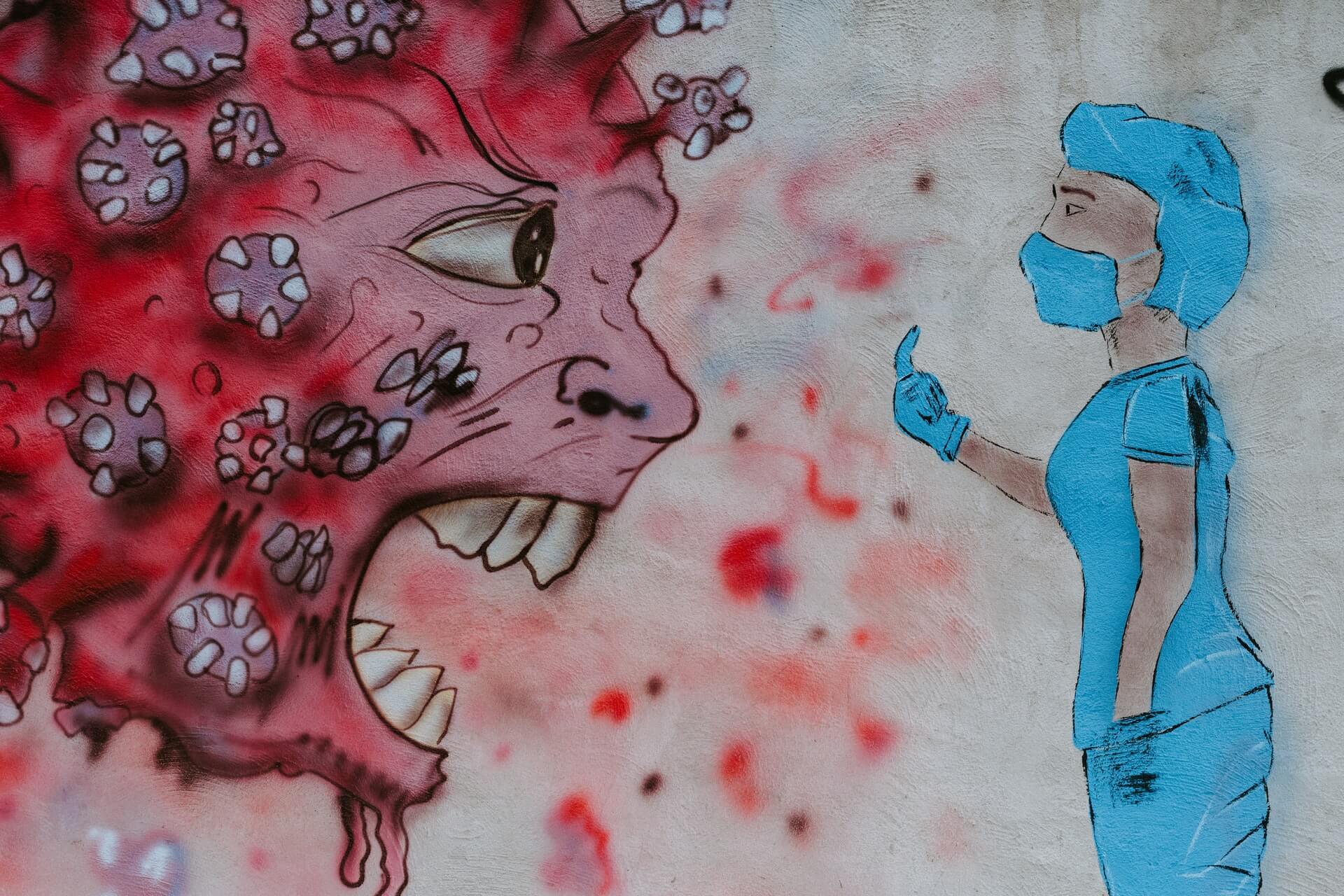 When COVID-19 first rocked the world in 2020, most travel insurers were quick to invoke their cancellation clauses and pull all cover relating to either illness, cancellation or disruption caused by the pesky pandemic.
These days, most insurance providers are offering some form of COVID coverage included within their policies, but some are more useful than others. Whilst many now cover hospitalisation caused by COVID infections, fewer are offering any kind of cover for disruption or cancellation such as being refused boarding on a flight for displaying symptoms, or having to cancel your trip because of a positive test.
Whilst the pandemic has largely subsided, COVID is still able to severely disrupt travel plans. Therefore do consider paying close attention to the finer details of any insurers COVID-19 cover.
SafetyWing can offer COVID-19 coverage in their policies and may be able to cover you for illness, evacuation cancellation and interruption.
SafetyWing Review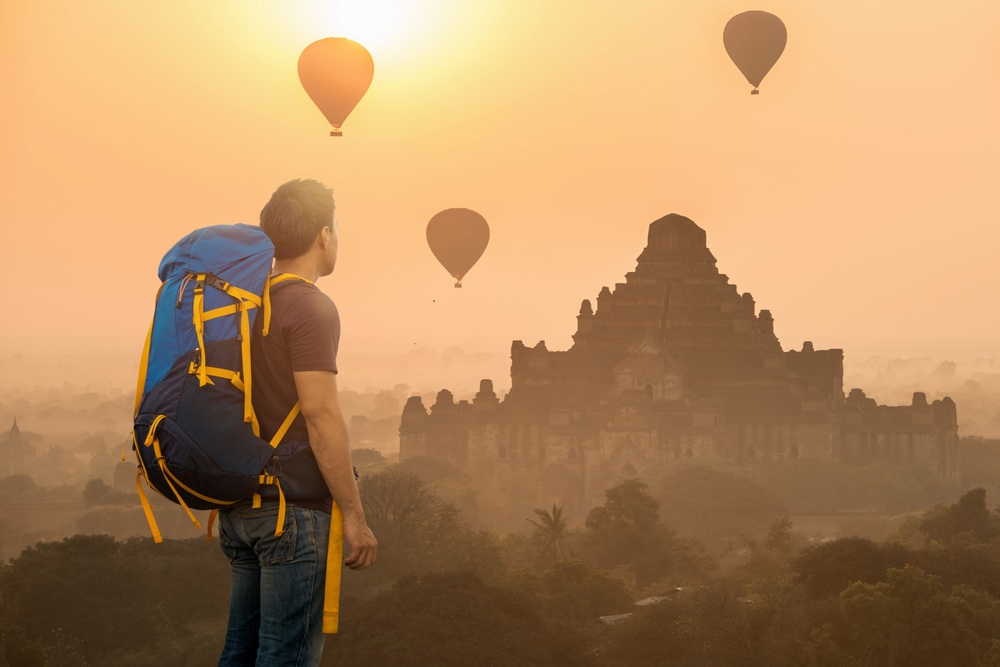 These days there are countless travel insurance providers out there and choosing between them can be overwhelming. Furthermore, some of these providers have better reputations than others and there are some very unfortunate instances of insurers not paying out on claims. Finally, deciphering between policies and reading their fine print can be exhausting. But we're here to help.
In this SafetyWing Review, we'll take a good, detailed look at SafetyWing and its travel insurance policy. We'll run through the various types of cover they offer, look at what is and is not included in their policy, and we'll assess their value for money. We'll also have a quick look at some of their best competitors (including World Nomads insurance).
Need help deciding between Safety Wing or Hey Mondo? Check out our helpful guide.
Do You Need Travel Insurance?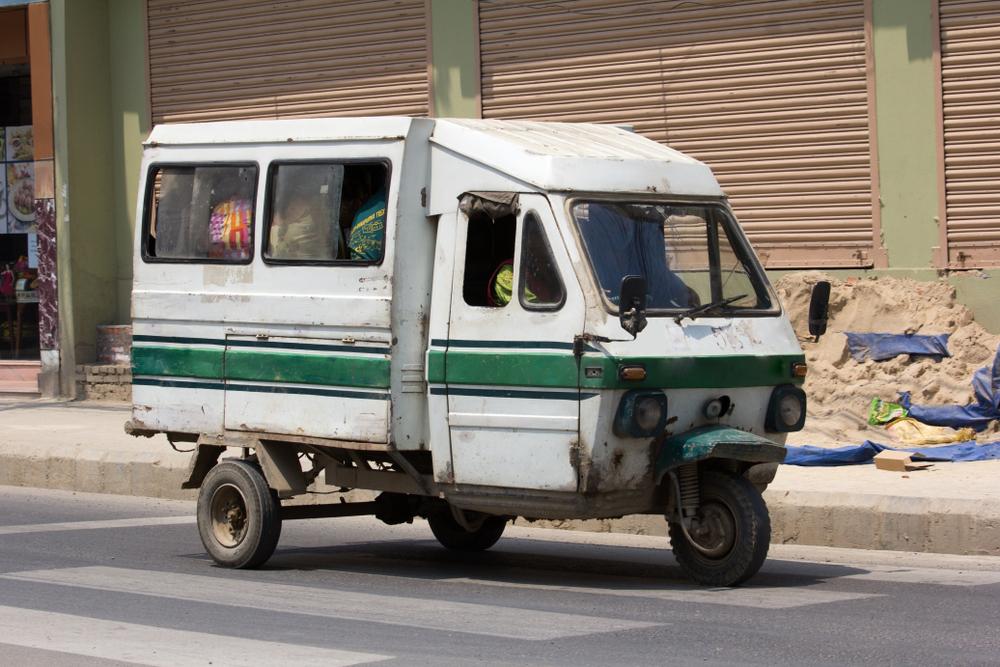 Do you really even need travel insurance? It's a fair question. After all, the vast majority of trips end happily and safely without incident.
We at the Broke Backpacker have probably spent a combined total of maybe 10 years on the road and have easily visited over 100 countries. During all of that travel, we've clocked up a fair few mishaps ranging from inflected legs that almost needed amputating, to the inevitable bike crashes, all the way to gun-point robberies. These incidents were all traumatic enough themselves leaving physical or mental scars.
But mercifully, we were all insured at the time meaning that were spared the further trauma of paying out $10,000 medical bills and emergency medical evacuation or having to find $700 for a new iPhone.
Basically, nobody ever thinks it will happen to them and yet, it has to happen to somebody. Besides that, the law of averages tells us that if you travel enough, something somewhere will eventually go wrong.
Furthermore, some countries do actually require you to obtain insurance before even letting your enter.
What Does Travel Insurance Cover?
In order for you to decide whether you really do need travel insurance, let's look at some of the things it can help with, and where you would be without travel insurance coverage.
Lost Luggage
The aviation industry watchdog estimates that 5.73 items of luggage are lost for every 1000 passengers. This is not a bad statistic but it means that if you take 10 flights, there is a 5% chance of your luggage being lost forever. Also, note that some airlines and airports (the black hole of Charles De Gaulle anybody?) are a lot worse than others for this.
Lost luggage can easily mean your trip is ruined as you're forced to walk around Ibiza for a week sweating your ass off in the same inappropriate jeans and jumper combo you left home in. Replacing everything you own though, can mean you then have to find $1000 to replenish your wardrobe, refill your toiletry shelf and get a new travel camera. Any good travel insurance policy, therefore, covers lost luggage, usually up to at least $1000.
Is This the Best Backpack EVER???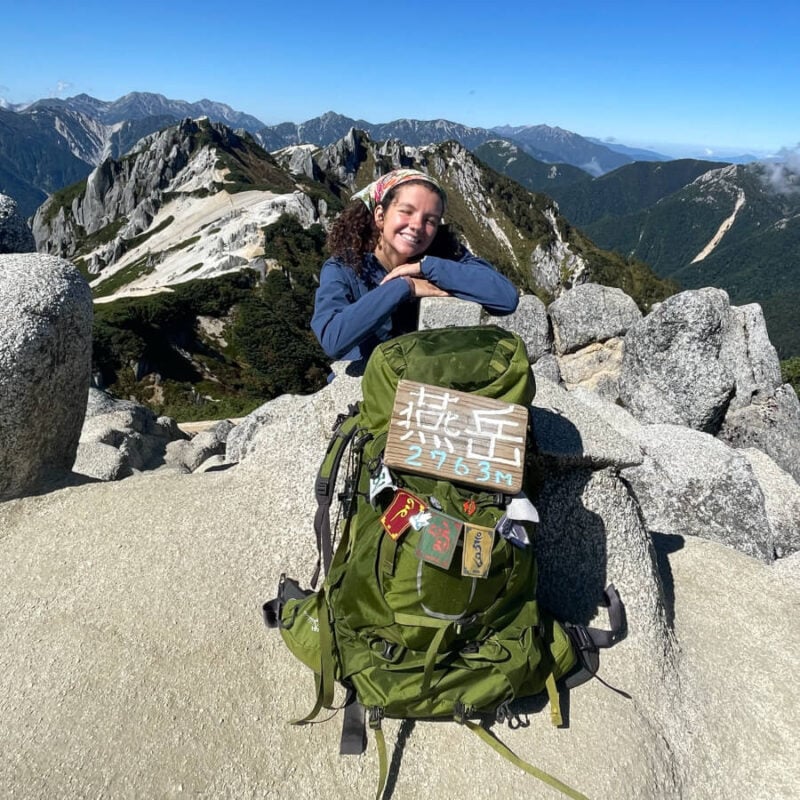 Medical Expenses
Medical expenses can be seriously expensive. For example a friend of mine was once hospitalised whilst volunteering in Costa Rica and ran up bills in excess of $10,000. He recently spent 1 night in a Thai hospital, was billed $1,000 and his passport was used as a ransom. Personally, I don't have $10,000 to pay Costa Rican Doctors but I do have maybe $50 to get myself some comprehensive health insurance.
Coming from the UK where we (just about) have the NHS, the cost of medical care in some parts of the world is quite a revelation. If you are reading this in the US you already know all about health extortion but do remember that your domestic health insurance will not cover your medical expenses outside of the US.
Accidents happen without warning and ill health can strike at any time, anywhere. In fact, if you have experienced driving or hygiene standards in India, then you'll probably agree that you're actually at a much higher risk of coming to harm on the road than you are at home!
Travel Disruption
Travel disruption and trip interruption comes in all shapes and sizes but let's take a classic, topical example. Every year a few airlines and travel agents go bust leaving passengers stranded. Booking flights home at short notice is expensive, but not getting home ASAP can mean getting fired from your job. Having to stay an extra few nights in a hotel can also put undue strain on an already tired travel budget.
Having travel insurance can therefore mean the difference between desperately raiding your overdraft to pay a hotel, or your travel insurance company covering a few extra nights at your destination free of charge! Trip interruption is upsetting enough without it costing a fortune!
Robbery
In many parts of the world, tourists are a target for thieves. I've had my phone stolen by knife-wielding bandits in Colombia and know people whose hotels have been raided leaving them without gold jewellery and laptops.
Getting jacked is scary, but having to find $700 for a new iPhone is seriously fucking depressing. Thankfully, many travel insurance companies cover it.
Travel with peace of mind. Travel WITH a security belt.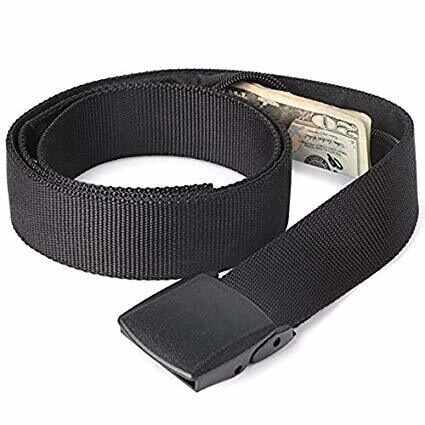 Stash your cash safely with this money belt. It will keep your valuables safely concealed, no matter where you go.
It looks exactly like a normal belt except for a SECRET interior pocket perfectly designed to hide a wad of cash, a passport photocopy or anything else you may wish to hide. Never get caught with your pants down again! (Unless you want to…)
Hide Yo' Money!
Breakdown of SafetyWing Travel Insurance
Who Are SafetyWing?
If you have never heard of SafetyWing, it's probably because they are still a new company. Launched in 2018, founded by Norwegians and based in the US, SafetyWing is one of the newest travel insurance providers in the space.
In case you are nervous about entrusting your wellbeing to a baby company, don't be. SafetyWing's Insurance partner is Tokio Marine, one of the biggest and most established insurance companies in Japan, and the Insurance is underwritten by Lloyds. Furthermore, Insurers are required to go through a shed load of vetting and have erm, insurance, in place before they are even allowed to trade.
SafetyWing identifies as long-term travellers and digital nomads describing their mission as "insurance for nomads by nomads". In practice, this means that they focus on long term travellers and digital nomads who are not served by other providers and can often fall between the cracks of healthcare systems.
SafetyWing is pretty unique in that they offer a kind of hybrid between travel insurance and health insurance. Their package is nowhere near as comprehensive as standard travel insurance as they have ripped out some of the features which are less likely to apply to digital nomads and long term travellers. This is reflected in the pricing which makes them one of the most reasonable and competitive travel insurance companies.
What Travel Insurance Plans Does SafetyWing offer?
Whereas most travel insurance companies offer multiple different plans, SafetyWing insurance keeps things straightforward and offers one simple plan.
One Simple SafetyWing Plan
The headline is that SafetyWing plan may be able to cover you up to a maximum value of $250,000 per cover period with direct billing. The excess is $250 meaning that you must pay the first $250 of any claim yourself. For example, if you end up in hospital for stitches and the bill comes to $197, then unfortunately the entire bill comes out of your pocket and you cannot claim. That is however pretty standard across insurance cover.
In case you are in a hurry, the key points are set out below.
Medical emergencies may be covered up to $250,000. This also includes emergency dental treatment up to $1,000 which is perfect if you fancy a bit of 2am gutter boxing!
Medical Evacuation may be covered up to $100,000. Note that emergency medical evacuation means been transferred to a hospital in your home country and does not mean been rescued from a mountain after breaking your leg whilst trekking.
Emergency evacuation in case of civil unrest or something may be covered up to $10,000.00. So, if London erupts into riotous, murderous, anarchy following Brexit, you can get yourself a flight either all the home, or simply to safety in Paris!
In the event of a natural disaster, cover may be $100 per day for 5 days for accommodation costs.
Whilst trip cancellation is not included, trip interruption up to $5,000.00 is included. This means that if you are forced to cut your trip short, you may receive up to $5,000 to help you get home.
Lost Luggage may be covered up to $3,000. However, note that the maximum value per item is $500. Therefore, if you plan on checking-in that diamond necklace, you may wish to obtain different cover.
Please remember that international travel insurance coverage changes from time to time. It is important for you to read the policy yourself and make sure you understand it. If you are uncertain of anything, it is a good idea to speak with the provider for clarification especially when it comes to things like trip interruption and specific medical coverage.
SafetyWing quite recently launched a second policy; Remote Health. Remote Health was initially designed to cover remote working teams and was a pioneering form of workplace health insurance for the age of the Digital Nomad.
However, SafetyWing has now evolved the concept and it is available for individuals. Remote Health differs from the standard policy in a number of ways offering a more robust cover. Crucially, it may be able to cover pandemics like the COVID-19 outbreak of 2020 and for this reason, appeals to a growing number of travellers. Not all insurance will cover Covid 19 so this is a great addition.
Remote Health is more expensive than the standard policy but may still be a good investment for those seeking stronger cover.
What's Covered By SafetyWing Travel Insurance?
Emergency Accident & Sickness Medical Expenses
Got food poisoning in Delhi? Got hit by a moped in Bangkok? Or maybe you just slipped in the shower and broke your wrist at a hostel in Madrid? These things can, and do happen and will all require emergency medical treatment. Being sick, infirm and unable to jerk yourself off is bad enough as it is, so the last thing you want is a hefty medical bill which you have to pay out of your own pocket.
Emergency accident, sickness and medical coverage is quite likely the most important aspect of any travel insurance plan – I certainly know it is for me. If you get ill, get hurt, or otherwise need medical attention, you may have medical coverage up to $250,000 and direct billing is available too.
If you need emergency dental care, you may be covered up to $1000.
Besides the above medical coverage, SafetyWing also offers a few additional benefits:
Acute Onset of Pre-Existing Condition – If you have a pre-existing condition which suddenly, flares up, then you may be able to claim up to $250,000 of the maximum limit or $25,000 for medical emergency evacuation. If you do have a pre-existing conditions, please speak to the insurer about it to make sure you are covered.
Outpatient Physical Therapy – You may be able to claim up to $50 per day if you ever need to see a physio or a chiropractor during your trip. This is very useful for when the dreaded, Digital Nomad bad-back strikes!
Emergency Evacuation and Repatriation
Medical Evacuation is when you need to be sent to your home country, or another country for further or continued medical treatment, and are too sick to travel home normally as a regular passenger. For example – when you are still stuck in a hospital bed with tubes coming stuck in you.
Repatriation means the cost of sending your dead body home. This is often overlooked by many travellers but it really is very important. The cost of flying bodies home is very expensive and I would hate for my family to ever be landed with this cost at such an awful time for them.
Accidental Death and Dismemberment
This applies in the very, very unlikely event that you have an accident and lose an arm or a foot. Or if you tragically arrive at your departing destination and then die.
This coverage is for the loss of life or limb as a result of an accidental injury occurring during the trip. The loss must occur within 365 days after the date of the accident causing the loss. Basically what this means is if you have an accident and are dying, if you die your family may be covered.
The same goes if you have something happen that results in your arm eventually being removed as a result of the accident.
We appreciate that this is pretty heavy going, grim stuff. But please persevere, these cover policies exist for a reason – the reason being that it is has happened to somebody before.
DON'T DIE OUT THERE! …Please 🙂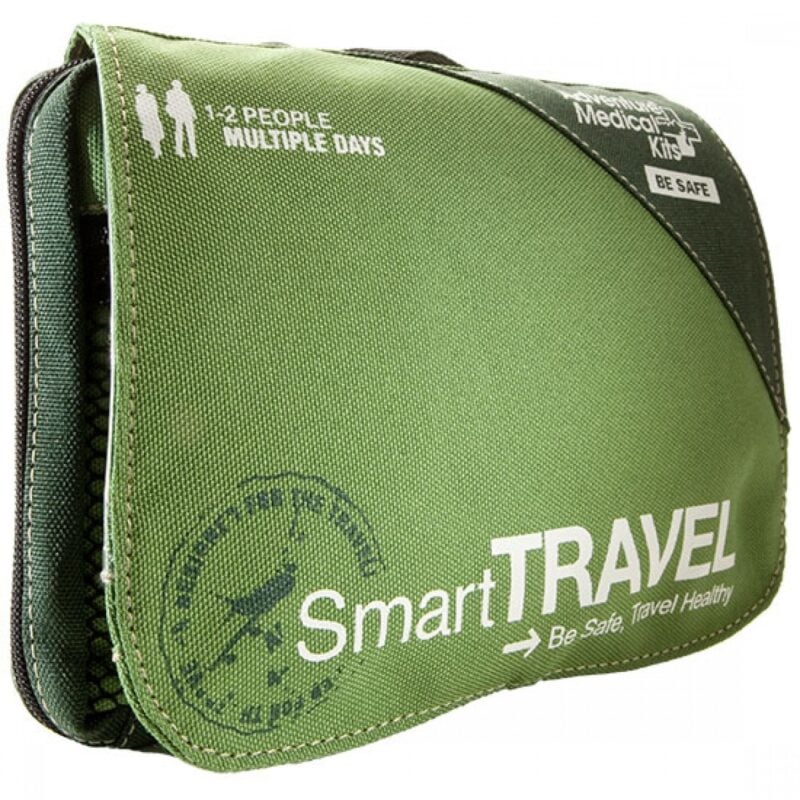 Things go wrong on the road ALL THE TIME. Be prepared for what life throws at you.
Buy an AMK Travel Medical Kit before you head out on your next adventure – don't be daft!
Buy on REI
Kidnapping
Kidnapping is very rare but does happen so thankfully, SafetyWing's Crisis Response coverage protects against this. If this happens, you may receive recompense for either your ransom or loss of personal belongings that occur during the kidnapping.
Note that crisis response does not apply in some "dangerous countries". Examples are Iraq, Afghanistan, Pakistan, Nigeria, Somalia and Venezuela. Personally, I think it's a bit harsh putting Pakistan on that list but there you go.
Incidentally, quite a few reputable travel insurance providers do not cover kidnapping at all.
Lost or Stolen Passport
Did you know that lost or stolen passport claims are amongst the most common ones made by travellers?! If your passport is lost or stolen, you may be able to claim up to $100 for a new one which I think, should cover it pretty much anywhere in the world.
Of course, in order to minimise the risk of this happening you should keep your passport securely locked in your hotel room or hostel locker. Even in countries that require foreigners to carry passports with them, a photo copy usually suffices.
When in transit, keep it near to you at all times and do not absent-mindedly put it down anywhere.
Personal Liability
Personal Liability indemnifies you in the event that your actions cause injury, harm or financial loss to another party. This includes vehicle accidents where you were found to be to blame.
Coverage also includes legal fees which can be harrowingly expensive.
Home Country Coverage
Somewhat unusually, SafetyWing even offers a level of coverage in your home country. This is because SafetyWing understands that long term travellers and Digital Nomads will go home once in a while, but that "the trip" is still not over. It's great for popping home for Christmas or to attend your annoying cousin's wedding.
The cover period is 30 days per every 90 day period (15 days in the US).
We are not aware of any other travel insurance provider that offers anything like this.
What's Not Covered by SafetyWing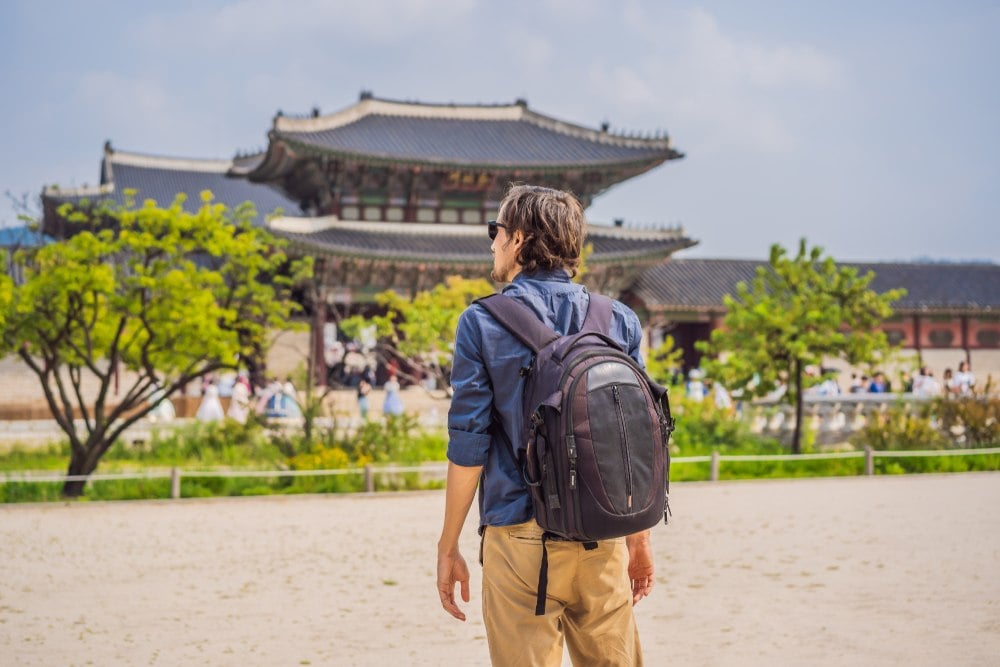 To get the full measure of any travel insurance, it is important to look at what is not covered as well as what is covered.
In the case of SafetyWing, there are some very notable exclusions that you should carefully take into account before deciding whether it is the right cover for you.
Trip Cancellation
In case you get ill and have to cancel your trip, you cannot recover the costs of it. From what I can deduce, the rationale behind this is that for long term travellers and Digital Nomads, life is the trip! Therefore, you may be unlikely to ever even really need this.
Electronics
Expensive electronic equipment is not covered by the SafetyWing plan at all. At first, this may seem odd in a policy aimed at Digital Nomads. However, most Digital Nomads have separate, comprehensive gadget covers anyway. Most travel insurers who do cover gadgets only cover them up to $500 which is about one third the price of a MacBook.
I for one have a gadget cover that covers loss, theft, accidental damage and malfunction. After all, my livelihood depends on this little piece of overpriced silicon valley crap powering up each morning.
The Future of the SIM Card is HERE!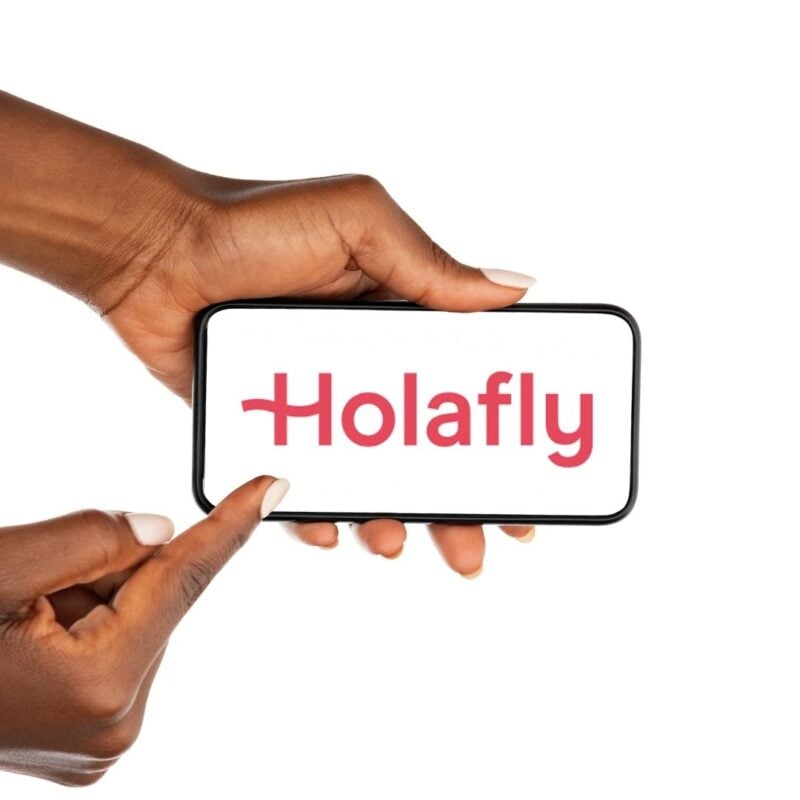 A new country, a new contract, a new piece of plastic – booooring. Instead, buy an eSIM!
An eSIM works just like an app: you buy it, you download it, and BOOM! You're connected. It's just that easy.
Is your phone eSIM ready? Read about how e-Sims work or click below to see one of the top eSIM providers on the market and ditch the plastic.
Grab an eSIM!
Theft or Loss
If you are robbed in Colombia, or you stupidly leave your Rayban sunglasses on an Indian bus, you are not covered. This is kind of unusual for travel insurance as both of these things do happen to travellers.
However, is this really such an issue? For example, in the case of your lost sunglasses, many insurers would try and wriggle out of paying that one anyway. Even if they did, you would have to pay the excess which could be anywhere between $50 – $250 (ie, more than the glasses are worth).
As for getting robbed, cash is generally not insured and any items are still subject to the excess. Therefore, the only thing you could realistically claim for is a stolen smartphone – see above re electronics.
Adrenaline Activities
SafetyWing does not certain adrenaline sports such as Quad Biking and Parachuting which is fair enough. However, somewhat surprisingly, football/soccer is not covered if you are playing as part of a regular team. Therefore, if you are a Digital Nomad thinking of joining the local 5 a side team in Budapest, think again! Trekking and mountaineering are covered up to an altitude of 4500 metres.
Sanctioned Countries
SafetyWing does not extend any coverage at all to Cuba, North Korea and Iran. This is presumably because the US' draconian financial sanctions prevent them from doing so. Note that if you do wish to visit Iran, you will need travel insurance to enter so should find an alternate provider.
The kidnap or crisis coverage is not available in Iraq, Afghanistan, Pakistan, Nigeria, Somalia or Venezuela.
Who Is SafetyWing Travel Insurance Suitable For?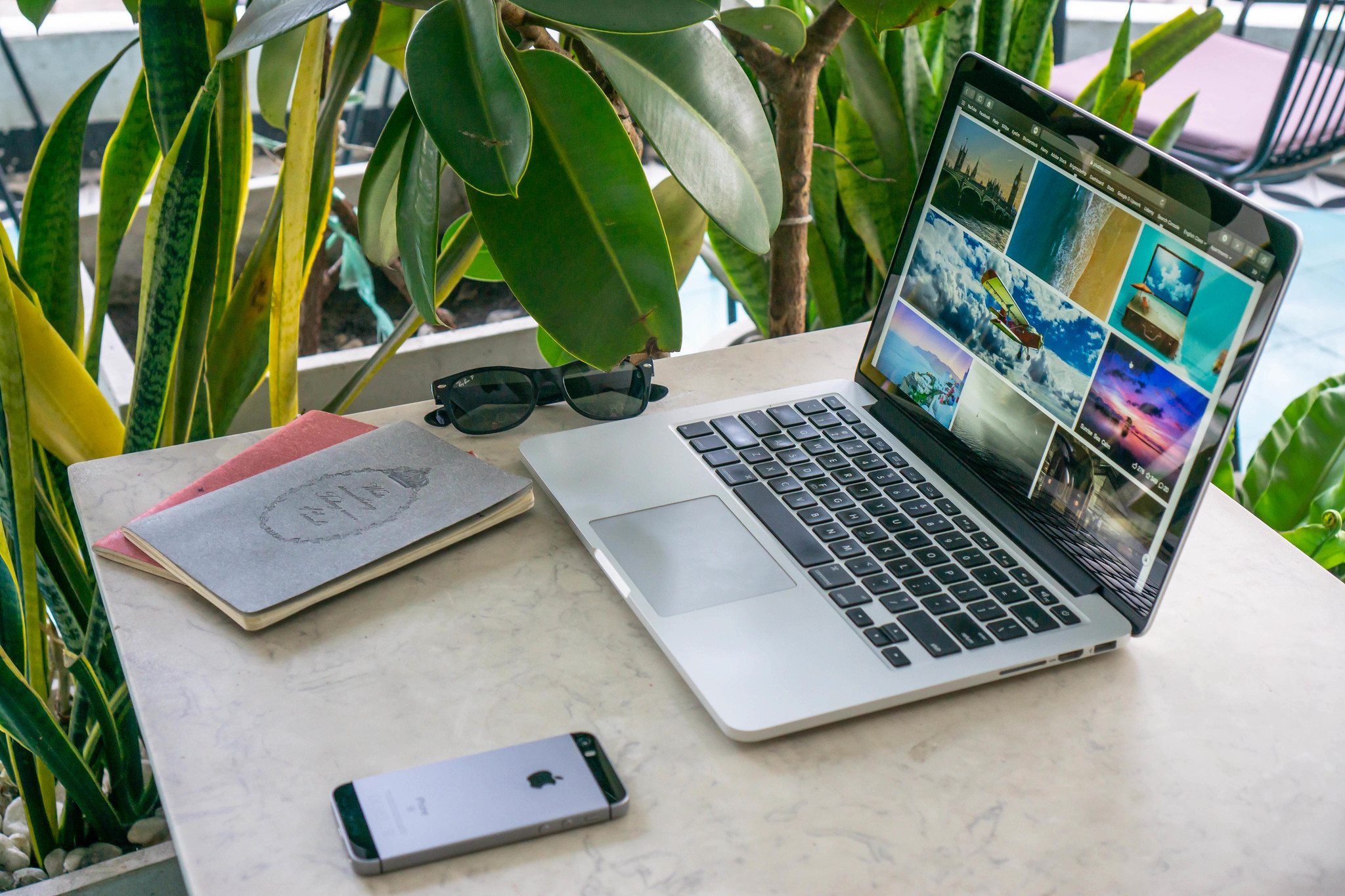 So what makes SafetyWing unique amongst other travel insurance providers, and who is there cover the perfect cover for?
SafetyWing understands that there is a lot more to travel than a 2-week trip. They appreciate that many of us set off with a one-way ticket, no itinerary, and have no idea when we will be coming back.
Therefore SafetyWing may be suitable for;
Long Term Travellers – SafetyWing are pretty unique in that they offer open-ended travel insurance. You can bum around the world for years, and stay covered as long as you keep up your premiums.
One Way Travellers – As I said, your trip doesn't need to have a set end date in order for the cover to be valid!
Digital Nomads – When you're a digital nomad, you move from one destination to another working and hustling as you go. You can hustle around the world for years at a time with this policy. If you're living as a digital nomad long term, there's a pretty good chance that at some point you're gonna need to see a Doctor about something.
Travellers With Kids – This is another cool feature. The policy covers one young child per adult, up to 2 per family, age between 14 days and 10 years old. So, if both you and your partner take the cover, it's 2 children for free as long as they are not over 10 years old! If your child is over the age of 10, you may wish to enquire about separate or additional cover for them.
Who isn't SafetyWing Travel Insurance Suitable For?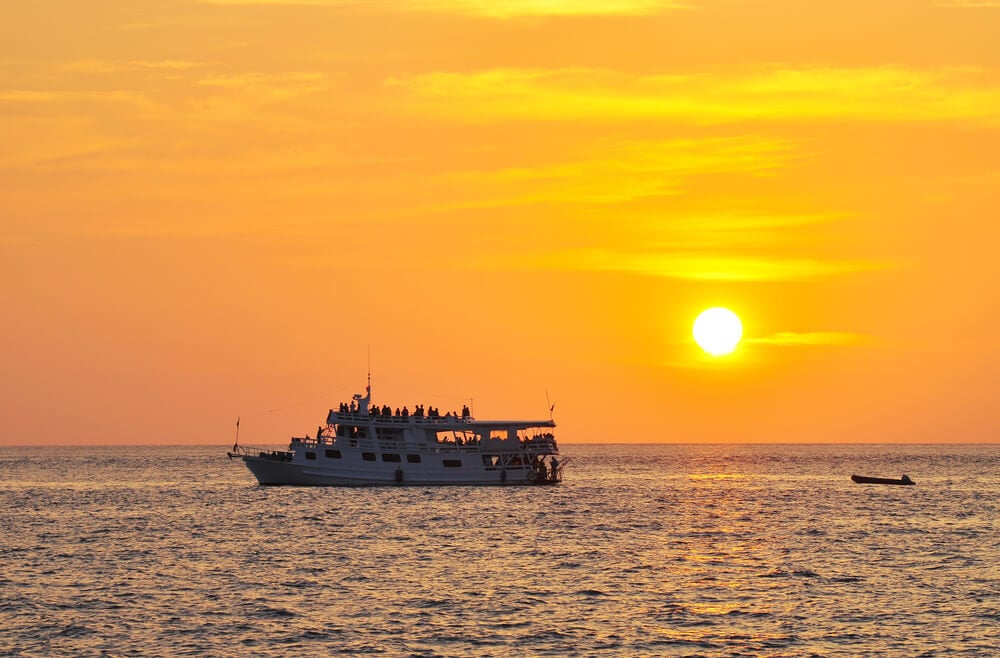 SafetyWing specialises in travel insurance for long term backpackers and Digital Nomads. This is a sizeable and growing niche. However, this kind of cover isn't necessarily right for everybody out there. SafetyWing is perhaps not the best travel insurance out therefor;
Conventional Holidaymakers – If you are going on a classic, 2 weeks in the sun type holiday, then there will be plenty of travel insurance providers more suited to your needs, who can probably cover you cheaper than SafetyWing.
Travellers Who Need Comprehensive Cover – Note that SafetyWing is a specialised cover but is not comprehensive. For example, trip cancellation cover is not included.
Adrenaline Junkies – SafetyWing does not cover extreme sports such as white water rafting, running with the bulls or been fired from cannons. If you require this kind of cover, then perhaps consider another provider.
How Much Does SafetyWing Travel Insurance Cost?
SafetyWing Travel Insurance can cost as little as $42 for 28 days. Compared to some private medical insurance policies, which can cost hundreds of dollars, this is great value. They also offer affordable monthly payment options.
SafetyWing Price Plan

| Age | Cost For 4 Weeks | Cost For 4 Weeks (Inc USA) |
| --- | --- | --- |
| 10 – 39 | $42 | $76.72 |
| 40 – 49 | $68.04 | $126.56 |
| 50 – 59 | $106.68 | $208.04 |
| 60 – 69 | $144.76 | $284.20 |
SafetyWing's monthly premium does vary depending on a number of factors, including the age of the applicant. A higher premium also applies if you intend to go backpacking in the USA (because of the expensive American healthcare system).
Other Travel Insurance Providers
Not sure whether SafetyWing Travel Insurance is for you? Perhaps you feel you need a more comprehensive level of cover? Or maybe you are interested in SafetyWing but want to know what else is out there before you make a purchase?
There are loads of other travel insurance providers out there to choose from. In fact, there are possibly too many! In this section, we will take a quick look at some other leading, specialised travel insurance providers who we have also used and had positive experiences with.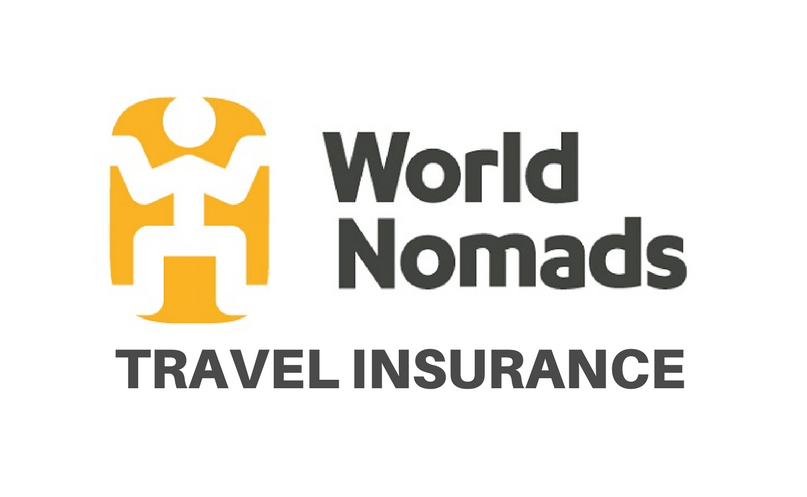 World Nomads are by far, one of our favourite travel insurance providers. Like SafetyWing, they also offer backpacker insurance.
The cover levels for medical emergencies and evacuations are broadly speaking, very similar to SafetyWing. However, World Nomads do offer 2 separate plans depending on how much coverage you want and what exactly you intend to do. World Nomads do also include trip cancellation, electronic gadgets, rental car excess, and theft cover in the policies.
Word Nomads can cover over 100 countries. They can also cover a wide range of adventure sports which SafetyWing do not. However, they do not offer Home Country cover and do not offer open-ended cover.
ALWAYS sort out your backpacker insurance before your trip. There's plenty to choose from in that department, but a good place to start is Safety Wing.
They offer month-to-month payments, no lock-in contracts, and require absolutely no itineraries: that's the exact kind of insurance long-term travellers and digital nomads need.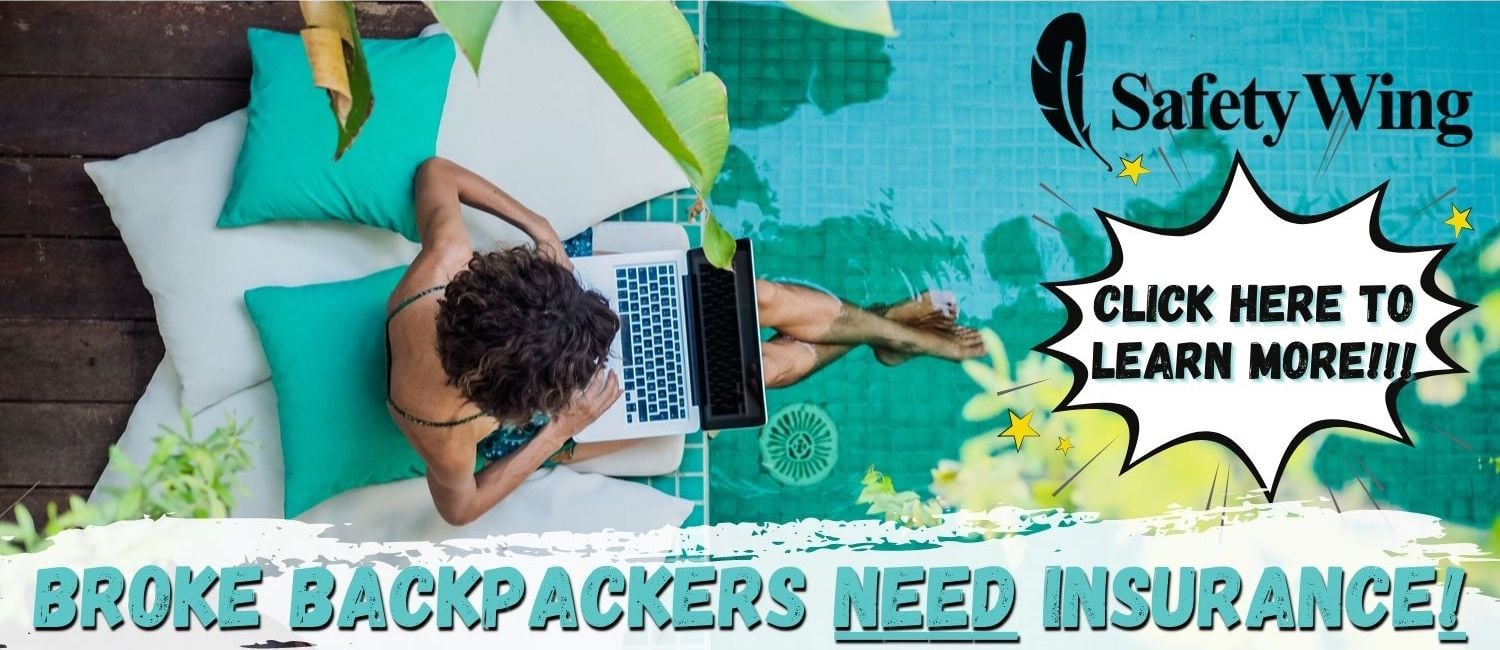 SafetyWing is cheap, easy, and admin-free: just sign up lickety-split so you can get back to it!
Click the button below to learn more about SafetyWing's setup or read our insider review for the full tasty scoop.
World Nomads' cover appears a bit wider than SafetyWing but is also substantially more expensive. It is perhaps better suited to adventure travellers and more typical backpackers and less suited to Nomads.
For more information about World Nomads – check out our comprehensive World Nomads Review or just visit the site by hitting the button below.
When Should You Buy Travel Insurance?
Provided you're still reading, I guess you have concluded that you do want travel insurance. Good decision. The next question is probably, when should you buy travel insurance?
Ideally, you should buy travel insurance before you start your trip and some providers may even insist on this. Note that if you do ever do make a claim on your travel insurance, they will probably ask for evidence of when your trip started in the form of an airline booking or flight ticket.
As a rule of thumb, I usually book my travel insurance the same day I book my flight. The only exception is if I have long term or annual cover in place at the time.
Staying Safe on your Adventure
We hope you never have to claim on your travel insurance and wish you many long, happy, safe adventures. And in order to help you stay safe, we do have some top tips for you.
Firstly to make things far more difficult for potential thieves to take your money, pick yourself up a backpacker security belt to keep your cash safe & hidden on the road. Also, check out our Backpacker Safety 101 post for tips and tricks to stay safe whilst on your backpacking adventure.
For hiding bigger wads of cash, check out this post on ingenious ways to hide your money when travelling.
I strongly recommend travelling with a headlamp whilst backpacking anywhere in the world (every backpacker should have a good headtorch!) to prevent you from falling down a well on a dark night. In case you don't have a head torch, check out this post for a breakdown of the best value headlamps to take backpacking.
Travel with peace of mind. Travel WITH a security belt.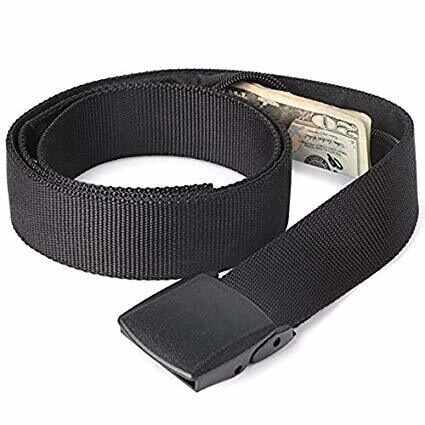 Stash your cash safely with this money belt. It will keep your valuables safely concealed, no matter where you go.
It looks exactly like a normal belt except for a SECRET interior pocket perfectly designed to hide a wad of cash, a passport photocopy or anything else you may wish to hide. Never get caught with your pants down again! (Unless you want to…)
Hide Yo' Money!
Frequently Asked Questions about SafetyWing Travel Insurance
These are some of the most commonly asked questions about SafetyWing that we received from you guys.
Final Thoughts on SafetyWing Travel Insurance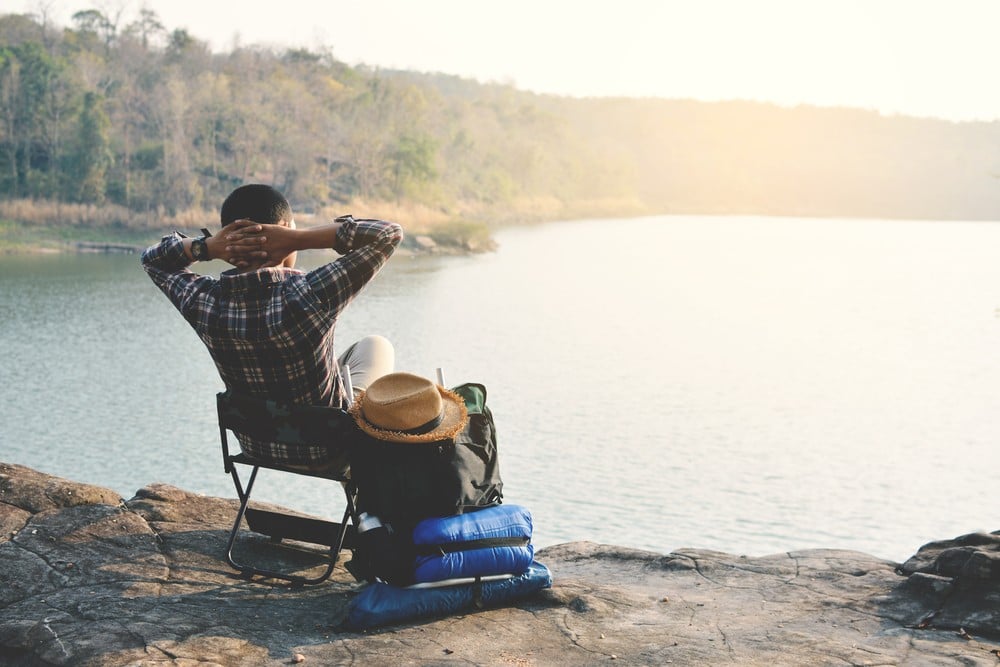 Whether you are planning to spend a month in Oz or to live in Southeast Asia as a freelancer, it really is a good idea to get yourself some insurance. Life is unpredictable and you never know when illness, accident or bad luck can strike. When it does, there is no worse feeling than being stuck with hefty expenses that could have easily been avoided.
I hope your future backpacking adventures fulfil all over your travel dreams and then some. Hopefully, the day will never ever come when you actually need to claim on your insurance.
But, if that dark day does arrive, SafetyWing travel insurance will help you out and you'll be glad you made the investment.
A word on Travel Insurance. Please note that Insurance terms and conditions do vary and may change from time to time. The information provided here is for guidance purposes only. We recommend you check with your policy provider to ensure that you are fully covered before beginning your trip. Please read your policy terms and conditions very carefully.
---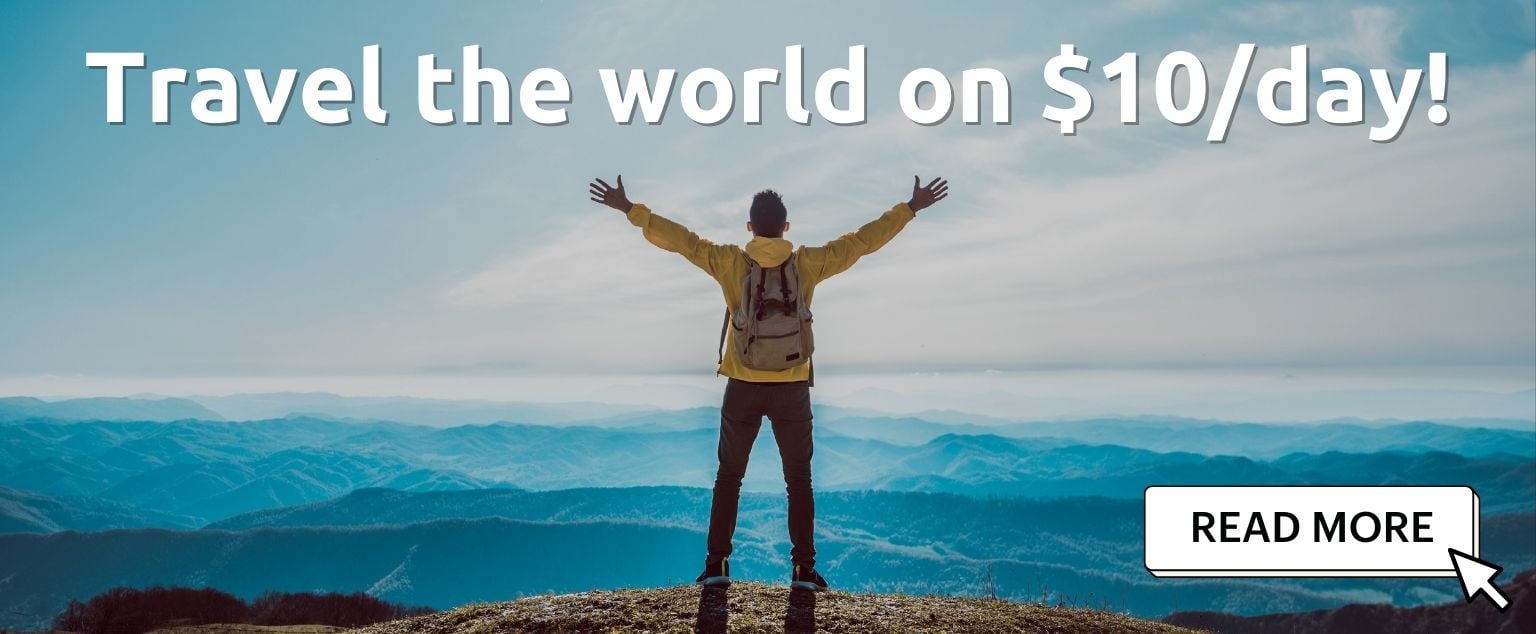 And for transparency's sake, please know that some of the links in our content are affiliate links. That means that if you book your accommodation, buy your gear, or sort your insurance through our link, we earn a small commission (at no extra cost to you). That said, we only link to the gear we trust and never recommend services we don't believe are up to scratch. Again, thank you!