Over the course of ten years of traveling, I've had to claim on my travel insurance four separate times.  I've suffered everything from infections and robberies to broken equipment. As such I have learned that to hit the road without backpacker travel insurance can prove to be a big mistake.
However, I know that some of you are deterred from buying insurance because quite frankly you see it as a waste of money. But, the numbers don't lie and statistically speaking, if you travel enough then something will eventually go wrong and the laws of average don't discriminate. Even if you only travel once per year, the fact is that over a lifetime, you will burn through your good luck multiple times over…
And this is exactly why I have pulled together this guide to cheap backpacker insurance. Over the course of this post I will tell you exactly why you should consider getting travel insurance and will point you towards a few well priced providers of backpacker insurance.
So let's get to it and look at some of the best travel insurance companies for backpackers!
Quick Answer: Are These the Best Backpacker Travel Insurance Providers?
SafetyWing – Travel Insurance For Digital Nomads
SafetyWing is travel cover for nomads by nomads. SafetyWing offer a monthly subscription to their insurance which primarily focus' on medical cover. I think they are a great travel insurance provider for long term backpackers and digital nomads who are living and working online in a foreign country. I broke their coverage down in some detail in our full SafetyWing review.
My Global Shield– Travel Insurance for Backpackers
My Global Shield has been designed by travellers for travellers, with coverage for more than 150 activities as well as emergency medical, lost luggage, trip cancellation, and more. I've been using World Nomads for years and find it to be reputable and reliable.
HeyMondo – App-Based Travel Insurance
HeyMondo provides whole-trip travel coverage and care that brings out the best in each journey with industry-leading technology that enables smarter and smoother assistance with faster claims resolutions. Their app-based travel insurance covers your health, your trip and your gear all via an app that provides real-time proactive solutions, quick reimbursements and 24/7 customer support.
Do I Need Travel Insurance?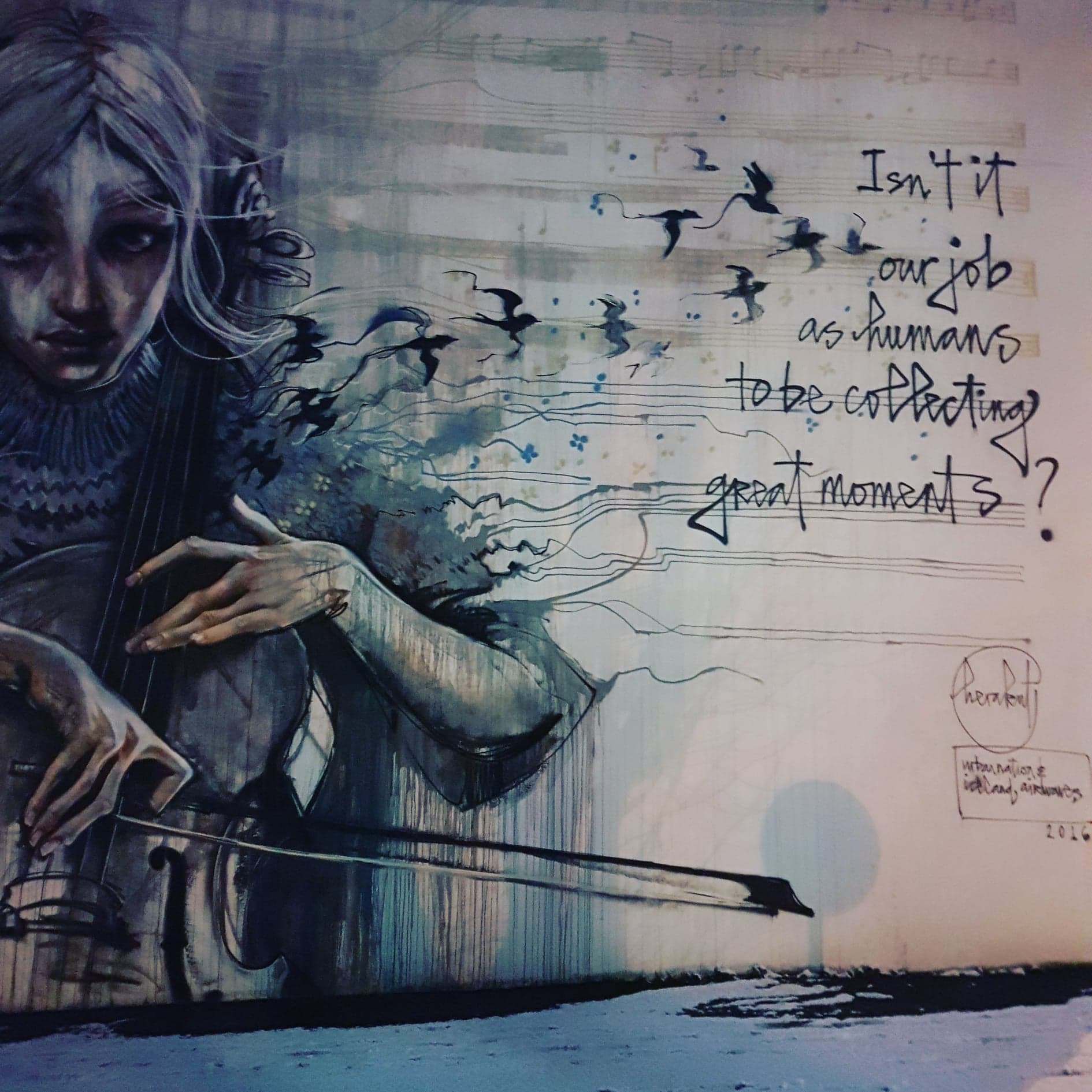 Do you really need travel insurance? Does anybody really need travel insurance? Well, let's put it like this – do you really need both of your legs?
As a young man, I was trekking in the jungles of Costa Rica when my leg became infected. Badly infected. I was overcome with fever and eventually evacuated to a hospital. I narrowly avoided amputation and after a few weeks, returned to health. However, by that point, my medical bills had added up to around $10,000. Now, not many 21-year-old men have $10,000 to spare and neither did I.
But, I did have travel insurance, and thus my leg and wallet were saved.
Finding Cheap Backpacker Insurance
Things can and do go wrong when we travel. From cancellations to natural disasters to street robberies, the blunt reality is that millions of travellers around the world each year are impacted in some way or other by travel mishaps.
Travel insurance can cover the following:
Medical protection (Hospital costs, medical bills, medicine, medical evacuation coverage etc.)
Lost luggage or baggage
Stolen belongings
Flight cancellations
Picking a good backpacker insurance policy can be pretty confusing. If you simply visit a market comparison site, then you will quickly be matched with a whole raft of potential insurers but, on closer inspection, they may not actually prove to be all that suitable for the realities and intricacies of the backpacking style of travel.
Most travel insurance policies are designed to cover typical "2 weeks in the sun" type trips that have a set start and end date and are low risk. Whilst many travel insurance providers may offer a token "backpacker" or "long trip" policy, the fine print often renders it utterly unfit for purpose.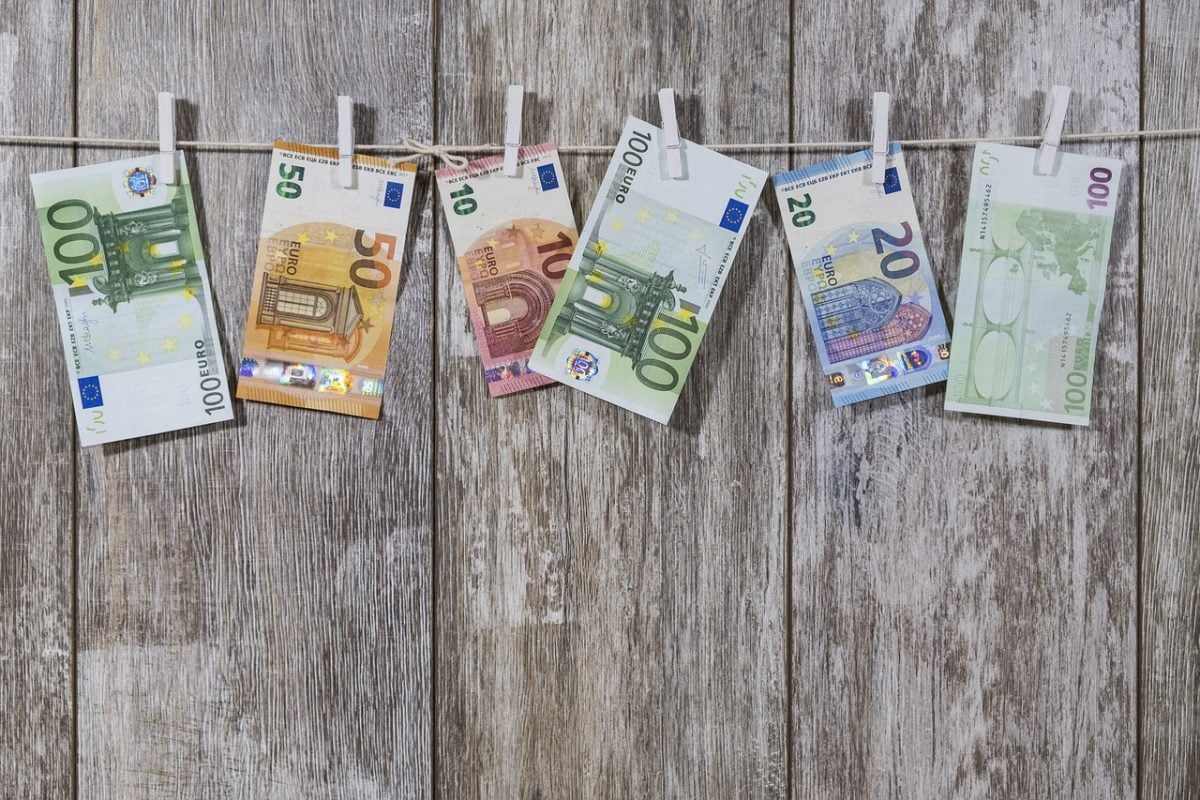 If you are travelling the world on a budget, then you will probably end up taking some risks, such as using dodgy public transport or staying in cheap rooms that don't lock properly. If so, then it is a good idea to be protected in all of these scenarios by making sure that the travel insurance you choose actually covers these kind of situations.
Ultimately, when backpacking you never know what can happen and you must be prepared for anything. I never thought I would have my camera broken by an enthusiastic local in India, smash a motorbike to smithereens in Vietnam or get evacuated from the jungle in Costa Rica. I'm not saying that this is likely to happen to you too, but you're better off safe than sorry because medical emergencies can and do happen!
Finding the most affordable insurance for backpackers can be tough and, let's be honest, it's a really unexciting thing to spend money on. I honestly would not travel without backpacker insurance though.
How to Compare Cheap Backpacker Insurance
There are loads of travel insurance companies out there and choosing the right insurance policy can be pretty overwhelming. Sometimes when (or if…) you read the fine print, you'll find that sneaky little clauses render the policies are not as good as advertised and in some cases, they will barely even satisfy your fundamental requirements like proper cover for a medical emergency.
Another thing to watch out for with cheap travel insurance companies is the excess. Many budget travel insurers will compensate for the low cost premium by building in a high excess for any claims for electronics or other personal belongings.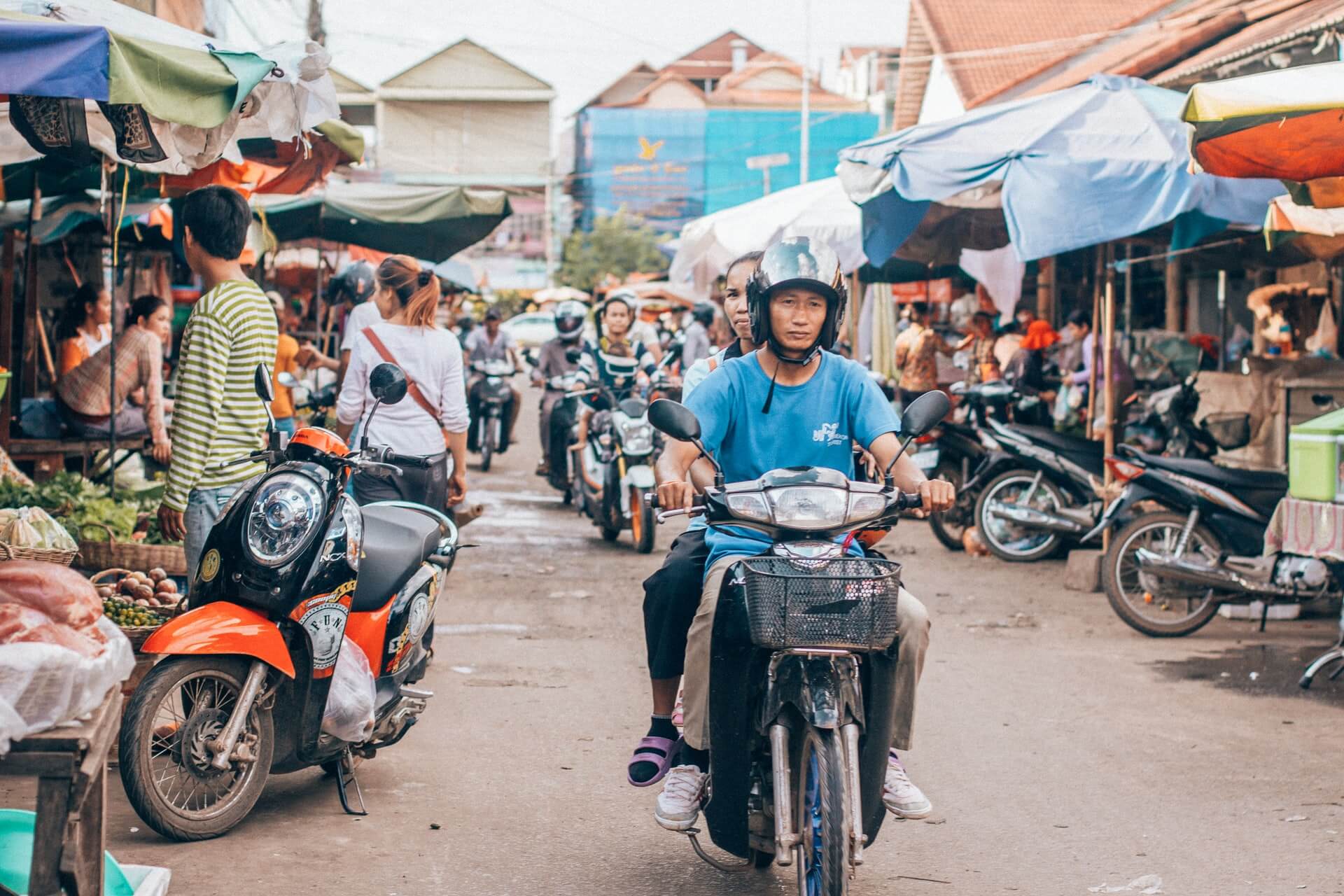 Comparison sites and aggregator search engines can also be pretty damned useless it not downright dangerous. For example, I once used a travel insurance search engine for a trip to Pakistan and the search comparison site suggested a provider who, in the small print, did NOT actually cover Pakistan! So whatever you do, please pay close attention to the details when looking at backpacker insurance companies.
When hunting for a plan and comparing backpacker insurance policies, start with the basics.
Medical expenses: you want the limit to be very high for your medical coverage. If you get sick and the bill skyrockets, you want to be taken care of – medically and financially. This is definitely worth putting a bit of money towards, as you're gambling with your own health and you never know when medical emergencies will happen!
Emergency Evacuation: Especially useful for big adventures, you want the cost of an emergency evacuation to be covered. Being taken in a helicopter from the mountains with a broken leg can easily shoot up into the 4-5 digit numbers.
Repatriation to get back home: If you end up being too sick to continue your travels, having an insurance that covers the costs of the flight back home can be a lifesaver – literally.
Cheap Backpacker Insurance – What Should Be Included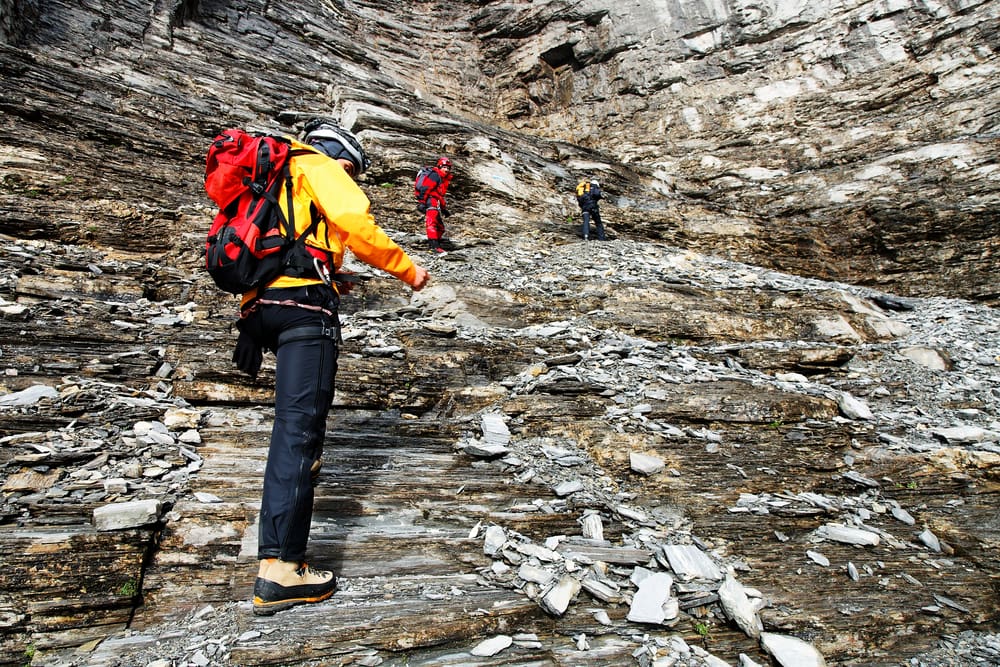 I've gone over the essentials but now it's time to look at a good backpacker travel insurance in a bit more detail. If any of the 10 points below are missing from your policy, then do consider looking for a different provider. Whenever I'm searching for backpacker insurance, I look for a policy that can offer the following;
It can cover most countries in the world.
Can provide cover for lost, stolen or damaged luggage, possessions, documents etc.
Has an option to increase cover of high-value items.
The company has a 24-hour emergency helpline.
Can offer least £1 million personal liability insurance in case you injure a person or cause damage to their property.
Can offer minimum of £1 million of medical coverage.
Repatriation to your home country in the case of serious illness or injury – check the small print, occasionally the repatriation will only take you so far.
A minimum of £1000 trip cancellation/curtailment cover so that you can get home fast if there is an emergency such as a death in the family.
Some cover for any legal expenses you may need.
Extendability – If you decide to travel for longer than originally planned you want to be able to extend your policy easily.
DON'T DIE OUT THERE! …Please 🙂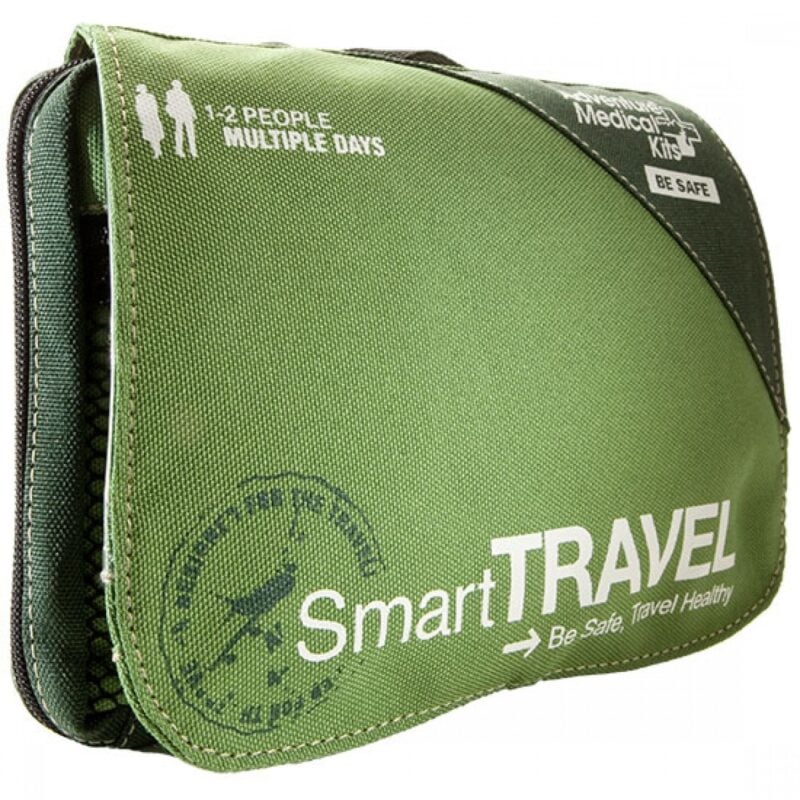 Things go wrong on the road ALL THE TIME. Be prepared for what life throws at you.
Buy an AMK Travel Medical Kit before you head out on your next adventure – don't be daft!
Buy on REI
Things to Consider Before Buying Backpacker Insurance
Small print
Many backpacker insurance policies will not cover you if you are injured whilst doing any kind of 'high adrenaline' activity so it is crucial you read your policy and understand it. Sometimes even hill walking is classified as "high adrenaline." For an extra premium, you can usually add activities to your policy; think about what you will be doing and add accordingly. If you are trekking make sure your policy will cover rescue at your elevation too.
Some insurance companies also have strict guidelines for trip cancellation too with a few loopholes! So watch out!
At the end of the day, if your travel insurance company DOES have an out then they will use it to avoid paying – it is therefore really crucial you cover your ass and, if trekking at altitude, for example, you get the relevant add-on to your policy. That's where doing your research when it comes to backpacker insurance companies pays off!
Alcohol and drugs
Most travel insurance policies will not cover you if you were under the influence of alcohol and drugs at the time of an accident. Try to avoid getting breathalysed if you get injured whilst drunk. Travelling safely will end up beneficial for you, especially when you need that medical coverage to kick in!
Valuables & electronics insurance
Almost all cheap backpacker insurance policies will have very high excesses and fixed limits on the amount you can claim on personal belongings. Many policies other single item coverage up to $500 which is about a wu Ideally, you should pay a bit more to properly insure your valuables. Whether you choose to ensure your gear is up to you; certainly, your overall policy will cost more if you do. You may be better off just keeping a bloody good eye on your valuables and not paying the extra money to insure them.
What is the Best Travel Insurance Company?
Now, let's get to the actual insurance companies. Firstly, there is no such thing as the "best travel insurance company". The fact is that there are a lot of out there and they all offer different policies at different prices. Some are more reputable than others and some excel in customer services whereas lack. Ultimately, it comes down to your individual circumstances and your personal budget.
However, after a decade of sampling the market I definitely have some personal faves which I have broken down into different categories. Here are my top ones:
My Global Shield – The Best Overall Travel Insurance Provider

My Global Shield is a travel insurance product that focuses on the specific needs of long-duration, frequent, and special-purpose international travelers.
My Global Shield provides insurance coverage tailored for international travelers, students, immigrants, and others. They offer a range of comprehensive options including visa traveler medical insurance, visa health insurance, visitors insurance, international travel medical insurance, trip insurance, and study abroad insurance??.
Some specific coverage details include medical coverage for accidents or illnesses while outside one's home country, travel coverage for travel delays, lost checked luggage, emergency response, natural disasters, and personal liability. The medical coverage extends to hospital room and board, intensive care unit costs up to the overall policy limit, and local ambulance services.
Their policy prices are very reasonable but in terms of downsides, they don't seem to offer a multi-country "backpacker" cover at this time.
World Nomads – Hall of Fame Travel Insurance Provider
Since 2002, World Nomads have been protecting, connecting and inspiring independent travelers. They offer simple and flexible travel insurance and safety advice to help you travel.
Because they believe in giving back to the places we travel to, World Nomads also enables you to make a difference with a micro-donation when you buy a policy.
And they'll help you plan your trip with free downloadable guides, travel tips, responsible travel insights and recommendations from their global community. I have used World Nomads for years now and they got out of a various expensive jam one time when I was hospitalised in Thailand.
World Nomads provides travel insurance for travelers in over 100 countries. As an affiliate, we receive a fee when you get a quote from World Nomads using this link. We do not represent World Nomads. This is information only and not a recommendation to buy travel insurance.
SafetyWing – Best Medical Travel Insurance
Monthly subscription
Partially covers medical expenses is your home country
Flexible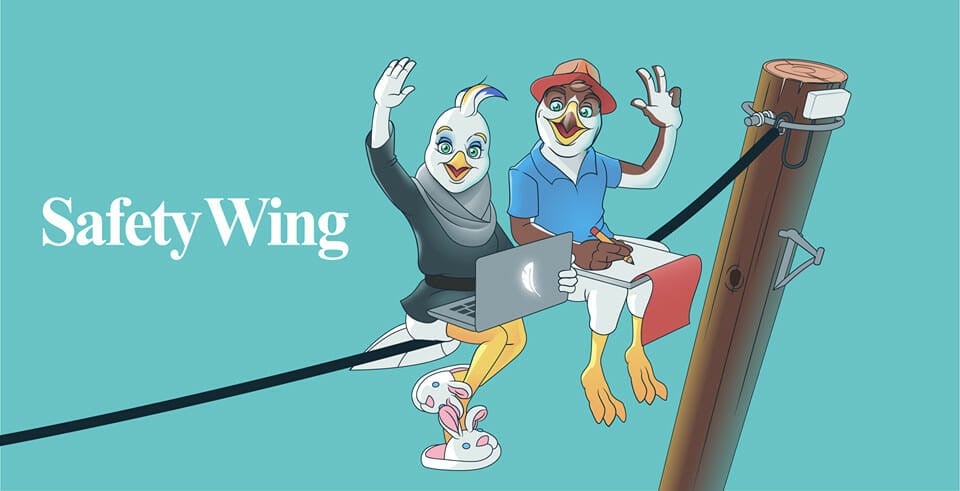 For those who just need basic medical insurance for travelling, SafetyWing may be the most suitable option available. It is easy to set up, affordable – I only paid $45 a month for it – and they may cover you in most medical situations as well as offering a certain amount of private health insurance for when you're back home. However, they offer less coverage for trip cancellation, interruption and trip delay. They are a firm favourite of Digital Nomads who need medical coverage for spending prolonged periods away from their home countries.
SafetyWing uses a convenient monthly payment scheme that is subscription-based. This means that you can start, stop, and pause your enrollment at any time and don't have to pay for something that you don't use. Paying on a monthly basis instead of all at once can be a wise decision for many travellers. With rates for as low as $45 per 28 days, SafetyWing can be good backpacker insurance for those who are tight on funds or just tight.
I started using them for myself and my partner. They are very user friendly, polices are easy to set up, modify and cancel and their online help service is very fast and very thorough. Note that SafetyWing does not cover electronics e.g. laptops, cameras, cellphones. As such, I suggest that you insure important personal items using secondary insurance like Gadget Cover – I have had insurance on my MacBook for years. Americans can also consider State Farm's personal articles policy.
HeyMondo – Best App-Based Insurance
User-friendly app
Up to $10,000,000 USD in coverage
Various plans to choose from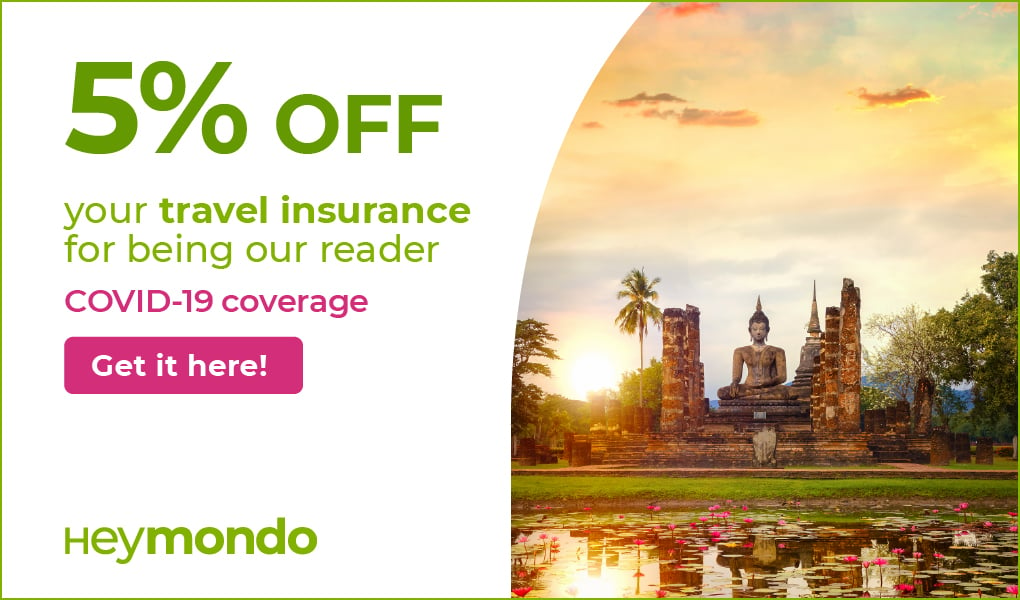 A review of Heymondo insurance will prove it's a company leading the pack when it comes to combining travel insurance with technology. Unlike Faye, they actually cover travellers from anywhere, not just from the USA. The Heymondo app comes with a 24-hour medical chat, free emergency assistance calls and incident management.
They also have a complication-free way to make a claim straight from your phone. I found this incredibly useful as I'm used to having to deal with frustrating phone calls and emails when dealing with backpacker insurance companies, so don't underestimate this. Response time is also fast – the 24/7 chat feature is a game changer in the world of travel insurance.
They offer plans for single trip, annual multi-trip and long stay adventures. No deductibles are also an added bonus!
Medical expenses are covered up to $10,000,000 USD so try not to damage yourself anything over that amount… If you'd like travel insurance that operates with that little extra swiftness and ease, give these guys a go. Broke Backpacker readers get an extra 5% discount.
Small Pack Problems? 😉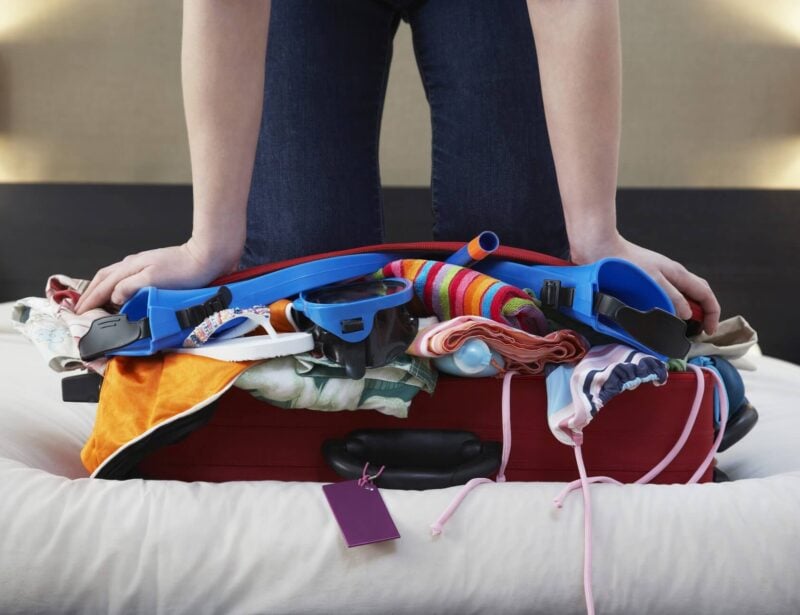 Wanna know how to pack like a pro? Well for a start you need the right gear….
These are packing cubes for the globetrotters and compression sacks for the real adventurers – these babies are a traveller's best kept secret. They organise yo' packing and minimise volume too so you can pack MORE.
Or, y'know… you can stick to just chucking it all in your backpack…
Get Yours Here
Read Our Review
Some Other Decent Cheap Backpacker Insurance Companies
You've seen our top 2 picks for backpacker insurance now, but here are a few more…
Faye provides whole-trip travel coverage and care that brings out the best in each journey with industry-leading technology that enables smarter and smoother assistance with faster claims resolutions. Their app-based travel insurance covers your health, your trip and your gear all via an app that provides real-time proactive solutions, quick reimbursements and 24/7 customer support.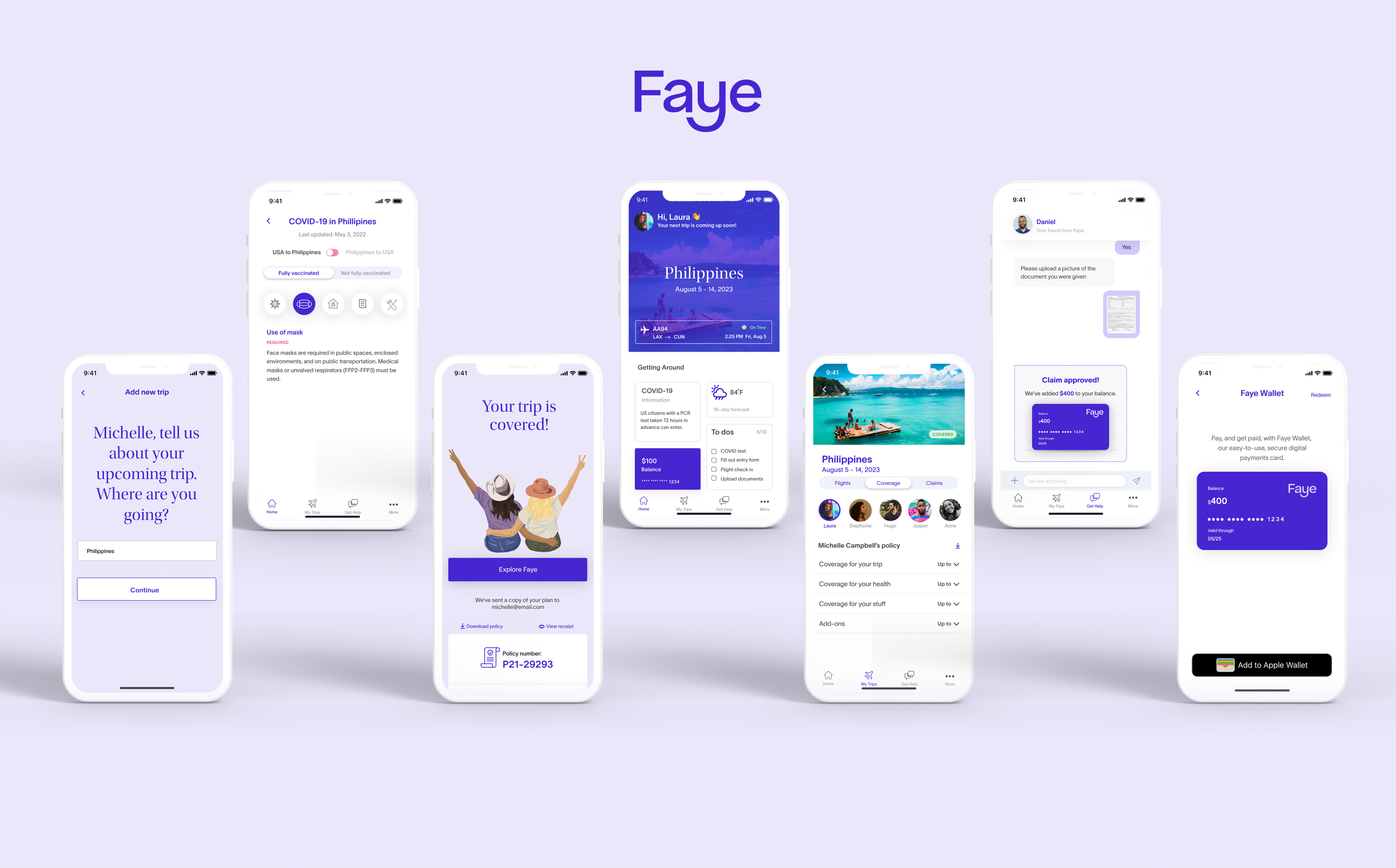 If you ever do need to make a claim, then you simply log in to the app and the claim will be assessed super quickly from anywhere in the world! My friend made a claim and was able to manage everything directly on the app. She was even able to purchase 'Cancel for Any Reason' Insurance that allows you to quite literally cancel for any reason, and be refunded up to 75% of non-refundable bookings.
Best of all, if the claim is successful then the funds will be immediately credited to the smart wallet on your phone or device and ready for you to spend.
In summary, I have tried and tested a lot of different insurance policies and have never seen anything quitre like this. The only downside I have found so far is that they can only offer cover to residents of 43 US States although there are plans to go nationwide in the future. A full Faye Travel Insurance review will give you even more details on this legendary company, which no doubt has the best UX in the game.
Alpha Travel Insurance is designed with backpackers in mind and they are one of the few insurers who can offer coverage for trips up to two years in length (with 2 visits home included as standard).
The £10,000,000 medical cover on all policies may be able to include air ambulance and mountain rescue, so really Alpha Backpacker Insurance is one of the best backpacker insurance providers out there if you're on a budget. They also offer a decent amount of trip cancellation cover for the money too.
However, Alpha's policies are not primarily designed for backpackers and for this reason, I personally prefer to use World Nomads.
These guys can offer some interesting travel insurance coverage deals on backpacker travel insurance for Aussies and Kiwis. If you have a pre-existing medical condition, be sure to read the terms and conditions thoroughly before taking up the insurance.
Basically, if you are resident of Australia or New Zealand and don't like the more mainstream options, then you may find Columbus Direct to more your cup of Vegemite.
Cover specifically for UK residents. Cover your pricey and precious electronics while on the road. Particularly suited for digital nomads are anybody who travels with a good laptop or good camera.
Gadget Cover's Total Transparency Manifesto makes understanding their policies plain and simple. This is NOT the best backpacking insurance, but is a great add-on to other policies if you have a few valuable gadgets.
Tips When Claiming on Your Insurance
If you ever need to make a travel insurance claim, get all your documents in order early on. If you get robbed and want to claim for the lost belongings then you will need a police report and, probably receipts to prove that you did in fact own the item you are claiming for. If you were hospitalised, you will need all of your Doctors notes and all of the medical bills.
You need to be patient when it comes to actually getting paid as even the best insurance for backpackers companies sometimes drag their feet. If the first offer that the travel insurance company makes you is ridiculously low then dispute it – the second offer is usually a lot better.
Things You Can't Claim with Backpacker Insurance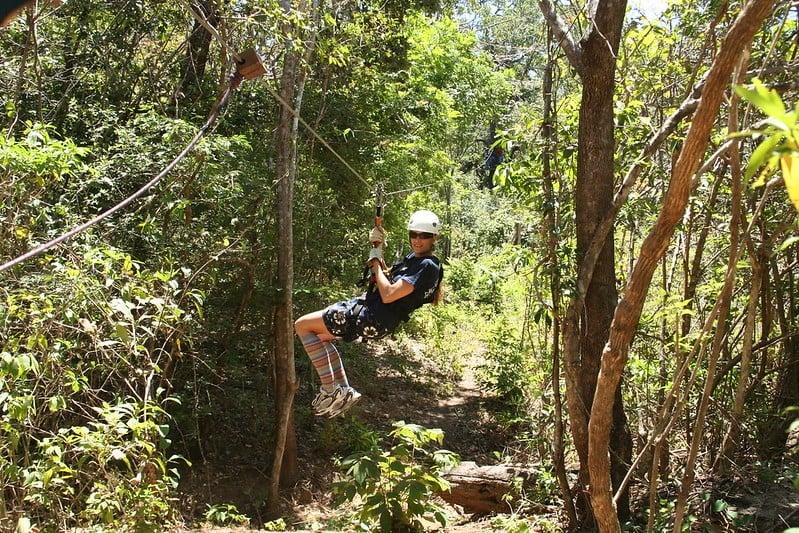 Most travel insurance companies will not cover the following mishaps:
Pre-existing medical conditions – they'll usually say that's an issue for your regular health insurance. This includes travellers with diabetes, crohns disease, etc.
Knowingly traveling to dangerous areas – most travel insurance companies will not cover you if you decide to visit areas that are deemed hazardous. This includes armed conflicts, like Syria, natural disaster zones, like Haiti after the earthquake, and radioactive areas, like Fukushima. However, some companies take different views from one another on countries like Venezuela and Lebanon so make sure that you are covered for wherever you are traveling to before you leave.
Pregnancy – I'm not able to bear children but this one is still good to know for our courageous female travellers.
Reckless driving – If you have no car insurance, they may try to get out of paying anything if you did anything remotely dangerous. Alternatively, you can purchase a RentalCover.com policy. It covers your car against any common damages.
Flights bought with airline miles – that's like laundering money.
Mental health breakdowns – if you claim you did something stupid because you were not of sound mind, they won't help. This may not be fair and changing attitudes towards mental health will eventually force a change in the law, but for now, this is how it is.
Medical tourism – that's a great new nose you got there dude, but no travel insurance company is going to pay for that.
Final Thoughts on Finding Cheap Backpacker Insurance
I hope you found that helpful and hope you now feel a bit clearer about finding cheap backpacker insurance.
As you know, my personal go-to travel insurance company is World Nomads. However, I always encourage you to shop around, compare travel insurance providers and try to find the right policy for your trip.
Finally, no matter which backpacker insurance policy you choose, do be sure to read the policy terms and conditions yourself, very carefully, and make sure it fully covers your needs. It is unlikely you will ever need to use your travel insurance but if you do then you want to make sure you are actually going to be covered.

A word on Travel Insurance. Please note that Insurance terms and conditions do vary and may change from time to time. The information provided here is for guidance purposes only. We recommend you check with your policy provider to ensure that you are fully covered before beginning your trip. Please read your policy terms and conditions very carefully.
---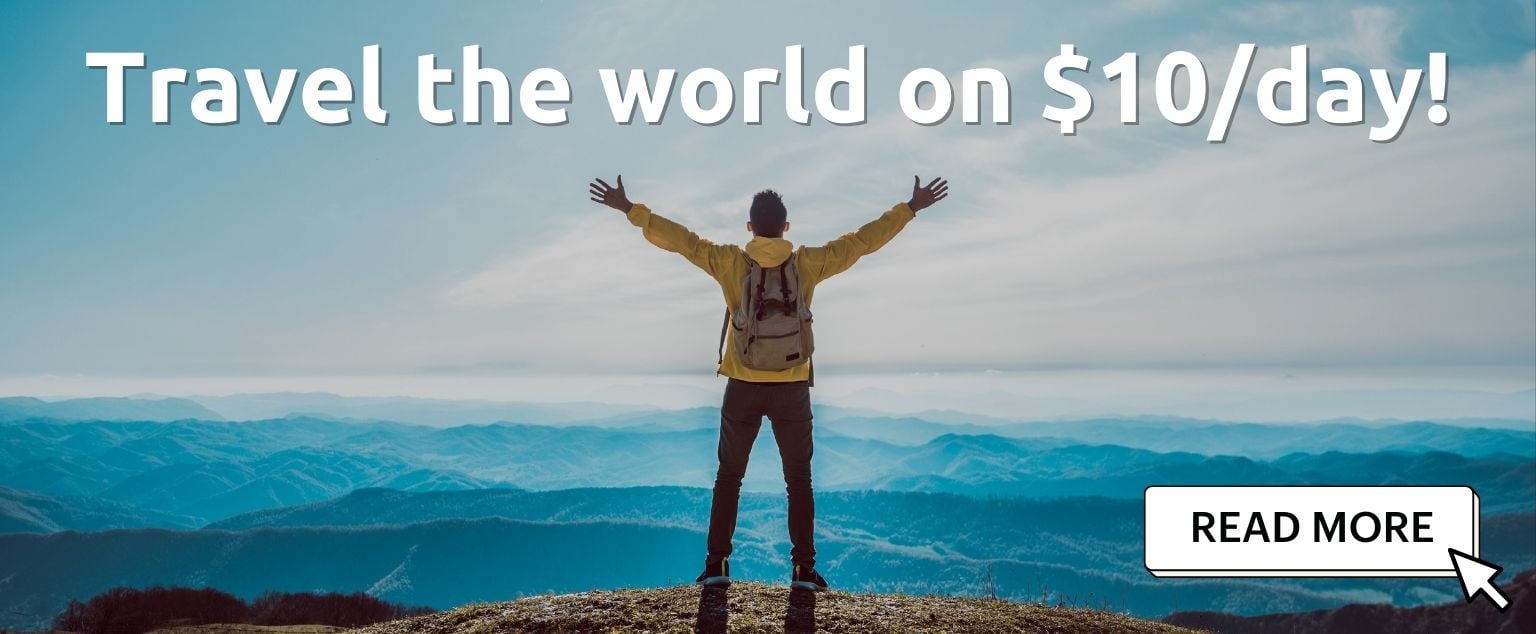 And for transparency's sake, please know that some of the links in our content are affiliate links. That means that if you book your accommodation, buy your gear, or sort your insurance through our link, we earn a small commission (at no extra cost to you). That said, we only link to the gear we trust and never recommend services we don't believe are up to scratch. Again, thank you!