As we enter the warm months of 2022, more of us than ever are desperately needing a vacation more than ever. The last couple of years of lockdowns and bad news has left many people burned out and in deep need of a change of scenery.
But at the same time, two years of stop-start travel restrictions and geographically flavoured COVID variations has left a lot of prospective travellers almost afraid to travel.
This is why it is more important than ever that travellers pay extra special attention to travel insurance and make sure they get good coverage from the right provider.
With that in mind, we are today going to introduce you all to Faye, an industry disrupting travel insurance provider that may have just revolutionised the way we see insurance with their tech based, insurance wallet interface.
Faye Travel Insurance At A Glance
Faye is a fin-tech insurance platform available to residents of 43 different US states – and soon to be all 50. Their comprehensive travel protection covers your health, your trip, your stuff and if you want, even your pet. The company's mission is to help things go right, rather than waiting for things to go wrong, and they do this by offering travel insurance that you can buy, review and manage entirely through an easy-to-use app.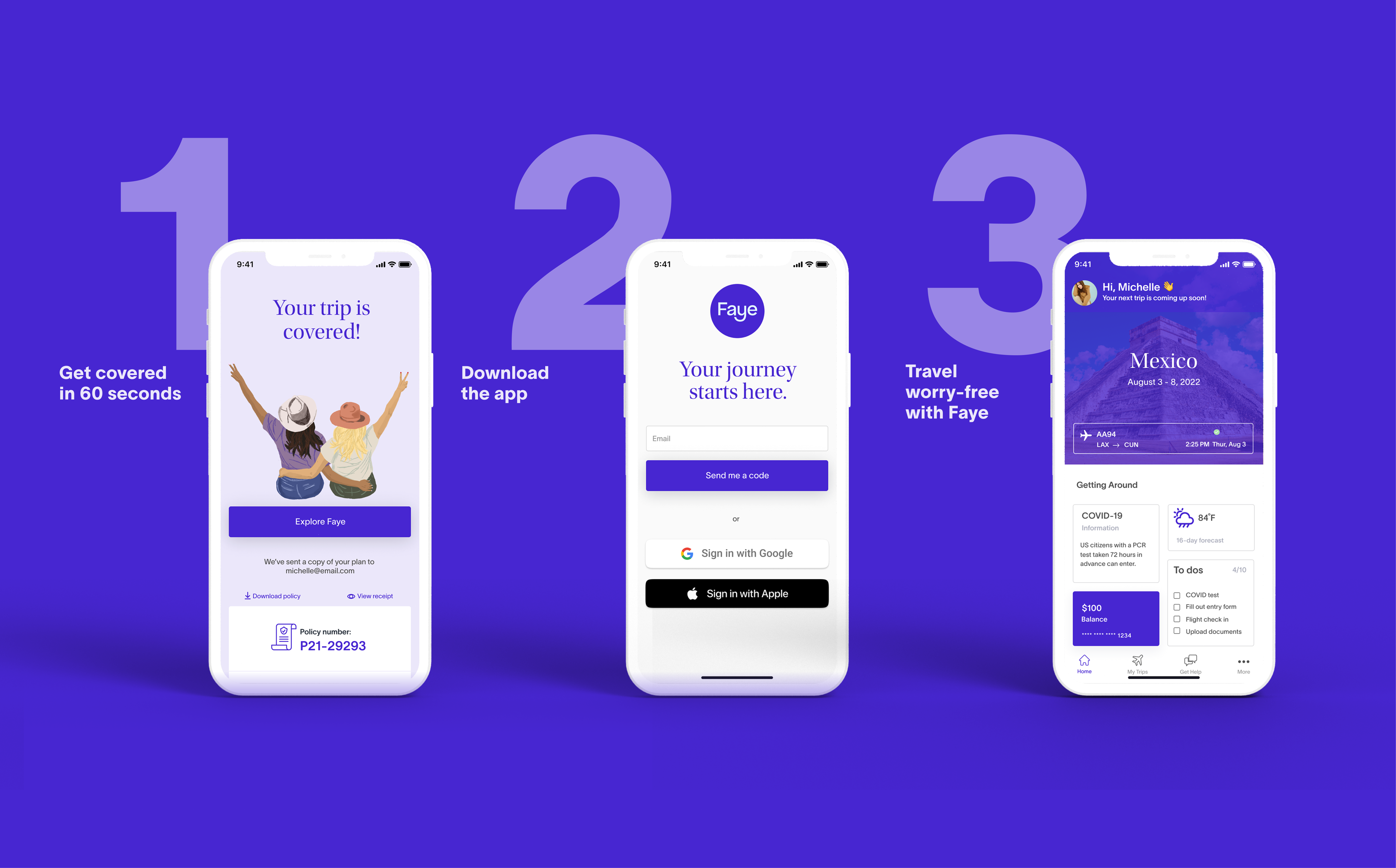 If you ever need to make a claim, you simply log in to the app, click to chat, upload all the necessary info and the claim will be assessed within 48 hours, with reimbursements on approved claims paid immediately to Faye Wallet, the company's secure digital payments card that works exactly like Google Pay and Apple Pay. This means you don't have to pay out of pocket for what you need, when you need it most.
In addition, you can chat with Faye's support team of travel experts 24/7, anywhere in the world.
In summary, we have tried and tested a lot of different insurance providers and we have never found one like this.
Do You Need Travel Insurance?
It is estimated that only around 25% of Americans purchase travel insurance before taking a vacation trip whereas globally, the figure is closer to 50%. So why exactly are Americans less likely to take out travel insurance?!! Well the reasons for this anomaly are not entirely clear, but it may be that a lot of Americans mistakenly believe that they are covered and think they do not need travel insurance. And whilst some American health insurers may cover overseas treatment, others will not.
Furthermore, health insurance is only ever one single aspect of what travel insurance is about. In summary, it is possible that 75% of American travellers are NOT adequately insured against mishaps.
Whilst travel insurance is rarely ever mandatory for entering a country or joining a tour, there are many reasons why you should consider it. Ultimately it is a matter of personal choice but we at The Broke Backpacker NEVER take a trip without insurance – over a decade of travel, it has come to our rescue enough times for us to learn that value exceeds its cost.
Anyway, we have written a full article asking if you need insurance which you can read at your leisure if you are so inclined!
What Can Travel Insurance Cover?
In a nutshell, travel insurance is designed to indemnify you against financial loss caused by unexpected problems that occur in relation to a trip you have booked. Travel insurance can cover trip cancellations (ie, if you are forced to cancel your trip), lost luggage (more common than you might think), theft whilst travelling and of course the cost of medical treatment if you get dengue fever.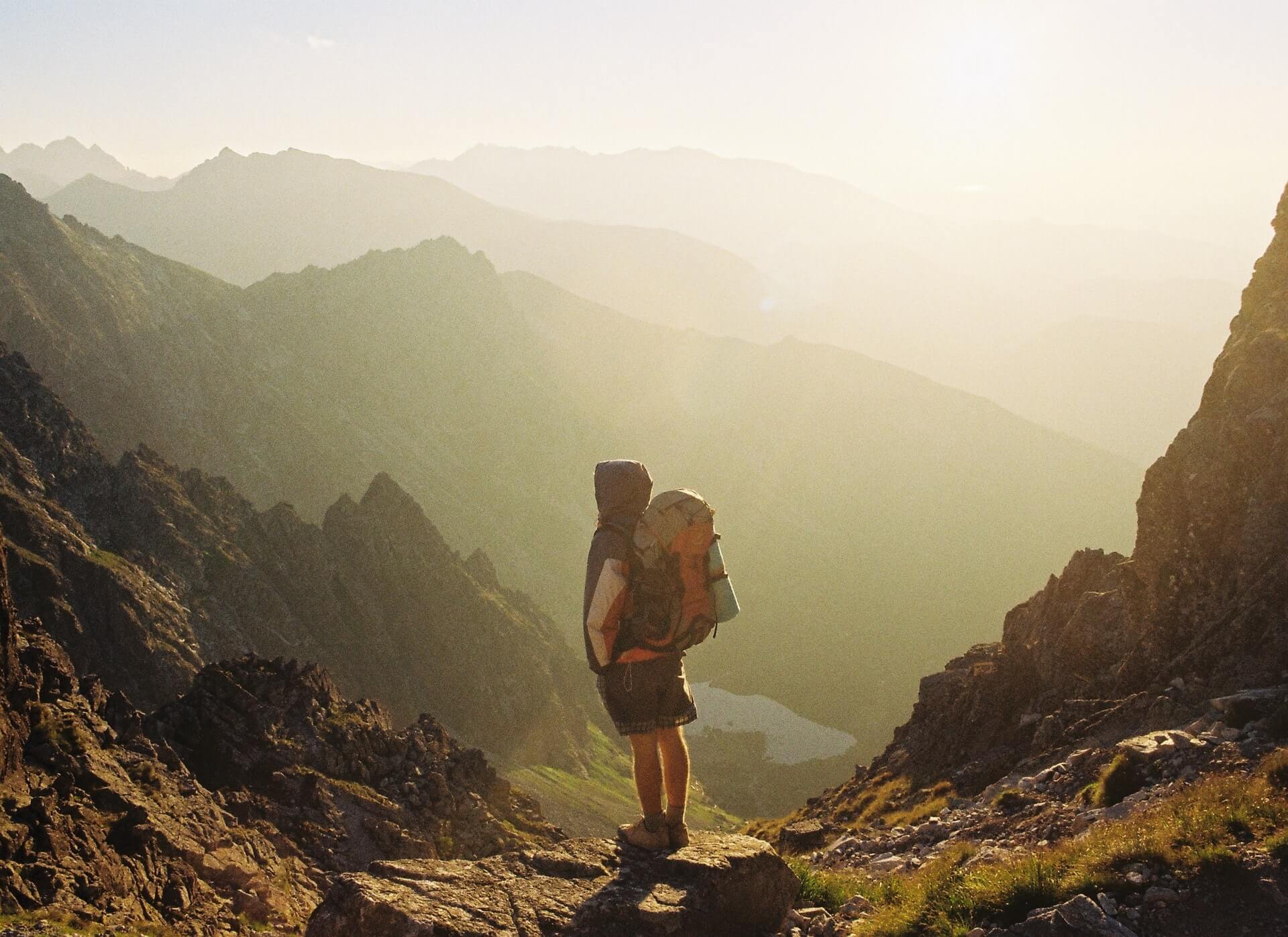 All travel insurance policies are different. Some cover specific aspects of a trip whereas others are more comprehensive. Coverage amounts different between policies as do coverage amounts (the amount you are insured for).
Look, we get you are not exactly intending to get mugged in Paris but it does happen. Likewise, whilst you are naively trusting of the airline to safely deliver your suitcase to the conveyor belt at Charles de Gaulle, it may well end up in Timbuktu instead. Therefore if we were you, we would look very closely at travel insurance – or instead you could just read on….
Is This the Best Travel Pack EVER???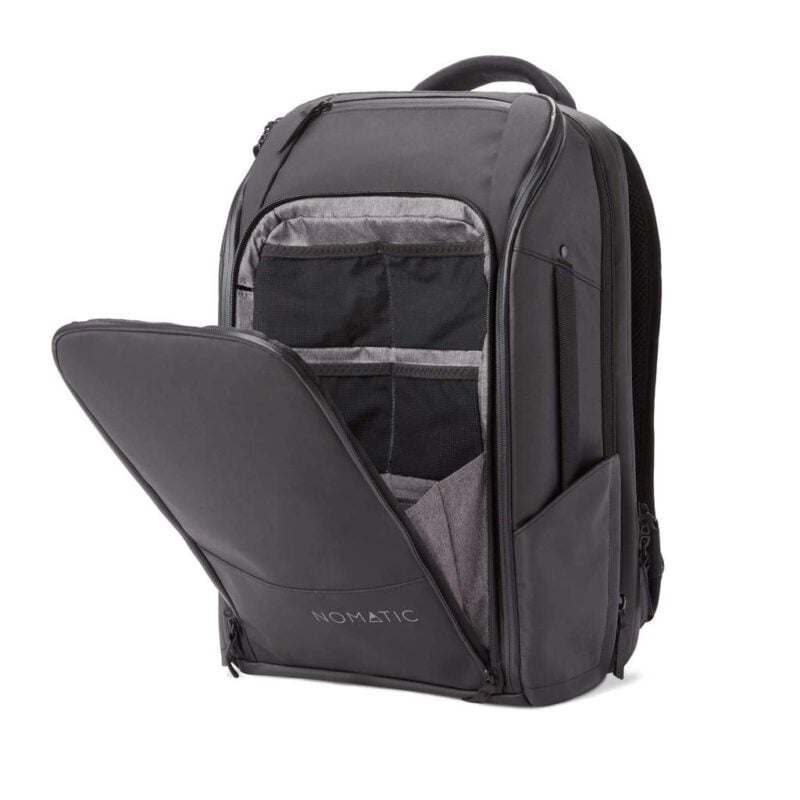 Why We Love Faye Travel Insurance
Before we tell you why we think Faye is awesome, we are going to tell you why everybody else sucks.
The two biggest problems we have with the traditional travel insurance industry are as follows;
Bureaucracy and Paperwork
Most travel insurance policies are long and wordy and can even feel like they are designed to trick us into thinking we are covered when we are not. Many of us finish reading them and feel confused rather than well-informed.
Aside from that, if we ever need to make a claim, insurers seem to relish in a sadistic delight making us complete endless forms and providing countless documents. To be fair, they probably don't intend for it to be like this, it is simply that they are still using business practices from the paper age even though we are well into the tech age.
So yeah, it can take weeks or even months for most insurers to pay out on successful claims. This means that if the airline loses your bag at the start of a trip, you finally get the money to buy new clothes a month after the trip ends. If you end up in hospital abroad and rack up a whopping bill, you may be forced to pay it out of your own pocket whilst your insurer 'ums and ahs' over reimburses you.
We could have added a 3rd point to this list which is insurers wriggling out of worthy and legitimate claims but that's perhaps getting a bit controversial for this time of day. But believe us here, standard, traditional travel insurance companies are notorious for their seemingly bottomless ability to offer up disappointment.
Enter Faye
Like a knight in shining armour riding in to save us from the malevolent dragons of travel insurance, enter Faye who are here to rescue the entire travel insurance industry.
Faye is a US based, fin-tech-travel-insurer whose industry leading innovative platform was created to be efficient and user friendly with an emphasis on resolving claims fast. Users can buy and manage a Faye policy without the need for any paperwork whatsoever. Policyholders can download the Faye app to review and manage their coverage.
When the need to make a claim arises, policyholders contact Faye through the app, tell them what has happened and submit the necessary info. In some cases, you'll qualify for instant reimbursements (like baggage and flight delay). Once all the required details are provided, Faye will aim to resolve your claim in 48 hours. Unheard of.If successful, funds are then credited to the policyholders Faye Wallet on their phone instantly.
So, let's imagine you arrive at the airport in Tulum to find that the airline has lost your luggage (they lose 25 million bags per year). You now have no bermuda shorts or floral shirts to wear on your hard earned beach vacation. With Faye, all you need to do is contact them via the app, scan the airline's lost luggage document, and Faye can immediately add money to your Faye Wallet to go to H & M and buy yourself some new threads.
Of course, if the issue you need help with is a lost or stolen phone then you will not be able to log in to your account to get help or access your funding wallet. In these cases you will need to find a good old fashioned landline, give them a call and they can arrange a bank transfer instead.
Faye Example Policy Details
In case you need more details about Faye's travel insurance policy, then we have set out the finer details below. Friendly FYI – this list is simply an example of what's available to a US resident, traveling internationally, buying a policy at least three days before their scheduled departure date.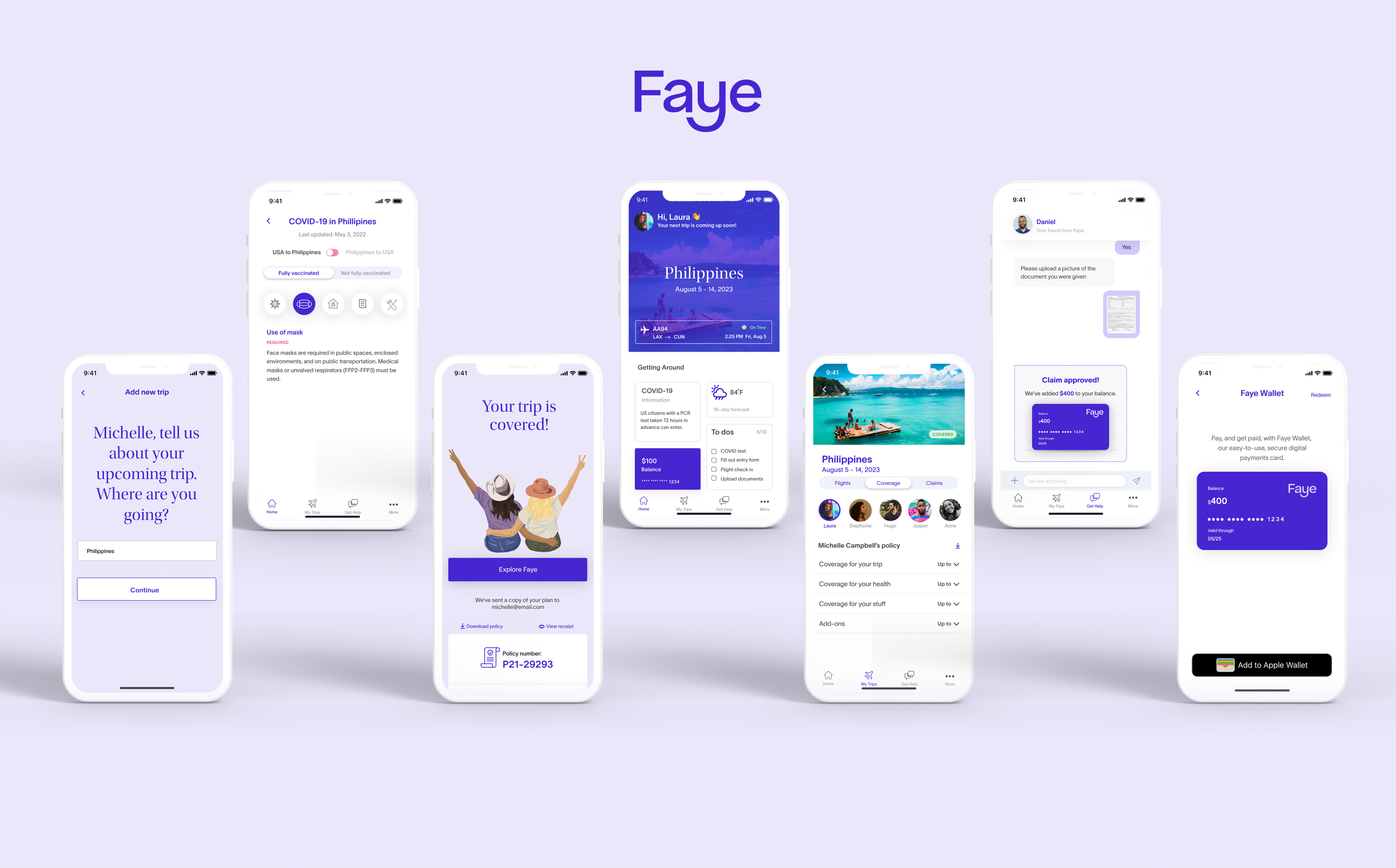 Trip cancellation
Pre-departure coverage if you cancel your trip for covered reasons
Faye can offer cover up to $40,000 of your non-refundable trip costs per plan.
Trip interruption
When you must unexpectedly cut your trip short or extend it
Faye can offer cover up to $40,000 of non-refundable trip costs per plan as well as additional transportation expenses.
Trip delay
When you're stranded in transit due to reasons outside of your control
Faye can offer reimbursement up to $300/day in expenses if you're delayed 6 hours or more (capped at $4,500).
Trip inconvenience
When you're inconvenienced during your trip due to a covered reason
Faye can offer payment up to $200 for each trip inconvenience you experience, capped at $600.
Missed trip connection
When you miss your trip departure due to a delay caused by a covered event
Faye can offer reimbursement up to $200 if your delay of 3 hours or more due to a covered reason causes you to miss your trip
Non-medical emergency evacuation
When, due to a covered event, you're transported from a place of danger to a place of safety
Faye can offer cover up to $100K in costs.
Forget boring accommodation… book yourself an EPIC STAY!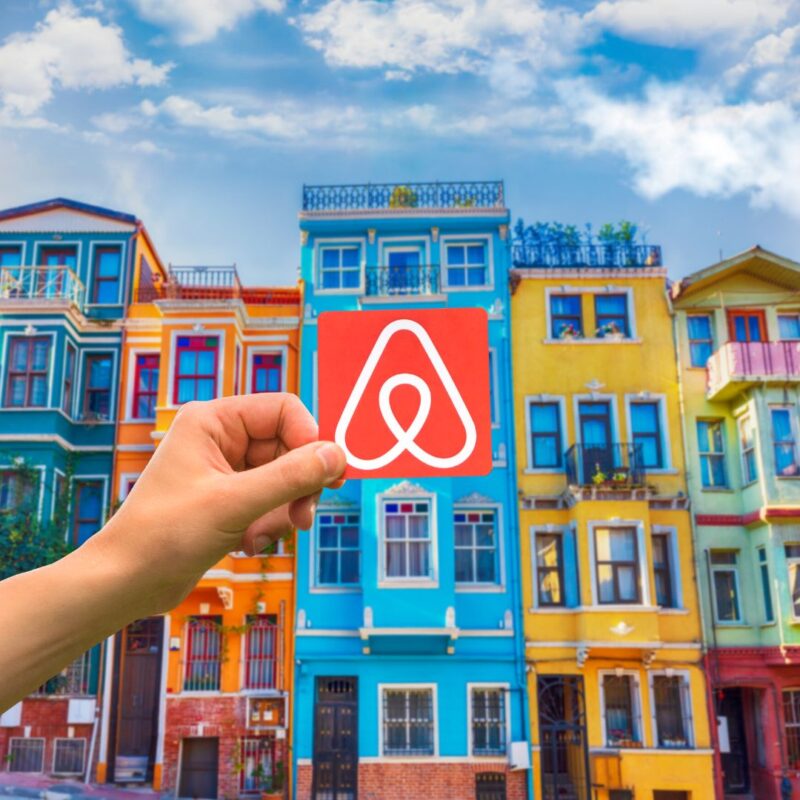 Why stay in a naff hotel when you can stay in a cosy, stylish local house instead? And for half the money too!
Stay somewhere EPIC and save your hard-earned dollars — from houses to barns to castles and caves, there is an Airbnb for every occasion!
Book an EPIC Stay
COVID-19 in-trip coverage
Coverage of emergency medical and trip delay and trip interruption expenses if you become ill with COVID-19 in-trip.
COVID-19 is treated as any other sickness.
Emergency accident & sickness medical expenses
Coverage of emergency expenses if you experience sudden illness or injury in-trip
Faye can offer cover up to $250K in costs for international trips and up to $50,000 for domestic trips.
Pre-existing medical conditions
Coverage of medical conditions that started prior to the purchase of this plan
Faye can offer cover as long as you purchase your plan within 14 days of purchasing your trip and are medically able to travel at the time of purchase.
Emergency medical evacuation expenses
Coverage of transportation in the case of illness or injury that is acute, severe or life threatening when adequate medical treatment is not available in the immediate area
Faye can offer cover up to $500K in costs.
Lost or damaged belongings
Reimbursement for lost, stolen, or damaged luggage.
We reimburse you up to $2K total per trip.
Lost passport or credit cards
You probably know what this means right?
Faye can offer reimbursement up to $50 for each (subject to the limit for Baggage and Personal Effects – see above).
Baggage delay
Reimbursement for out of pocket expenses, like clothing and toiletries, if your luggage is delayed
Faye can offer reimbursement up to $200 if your bags are delayed for 6 hours or more, or up to $300 if it's been 12 hours or more.
Furthermore Faye also offers additional add ons, pet cover and rental car cover too but as these are kind of niche points, we have not covered them here.
Final Thoughts on Faye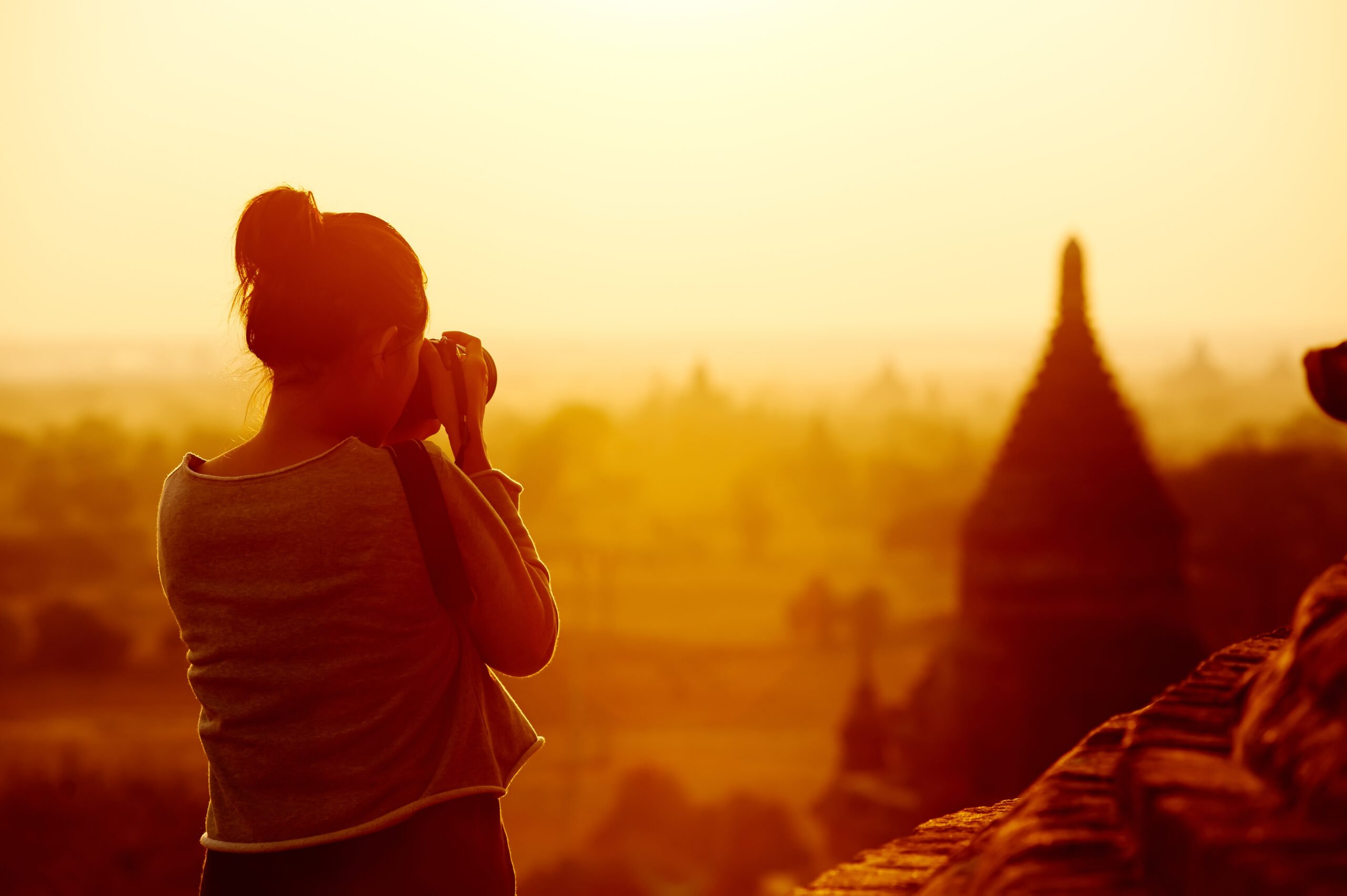 As we have seen, the travel insurance sector is widely considered to be something of a necessary evil. However, it seems that the market is about to get a solid kick in the back side.
In all honesty, we have never come across a travel insurance provider quite like Faye. Their business model and interface offers users clear and transparent policies that are fast and easy to claim on. If you are taking a trip, then why not visit their site to get a quote?
---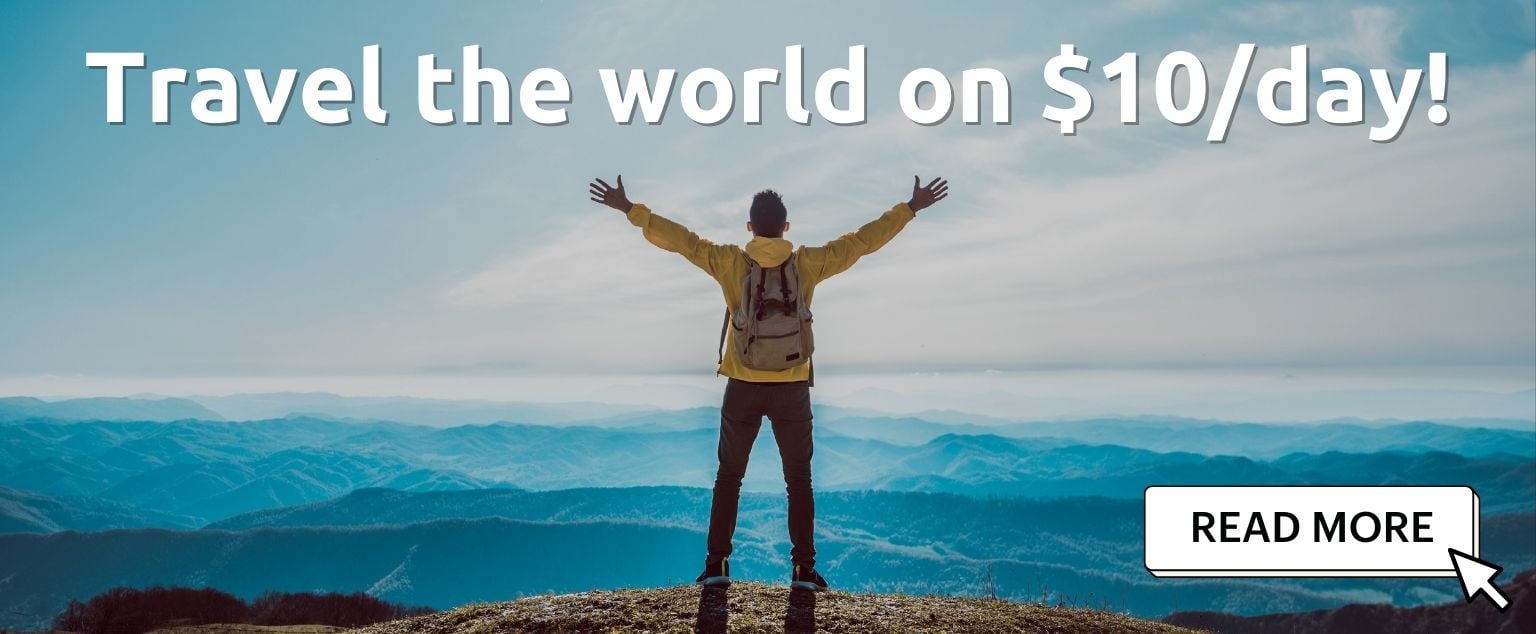 And for transparency's sake, please know that some of the links in our content are affiliate links. That means that if you book your accommodation, buy your gear, or sort your insurance through our link, we earn a small commission (at no extra cost to you). That said, we only link to the gear we trust and never recommend services we don't believe are up to scratch. Again, thank you!