The Original Broke Backpacker's Bible
Discover the World
Welcome to the ultimate resource on budget travel! Get our best tips, tricks, and hacks for exploring this magical world on just $10 a day!
Get Your Free Backpacker Bible
Travel can change your life
Ahoy friend! My name is Will Hatton. For many years, I traveled the world as the original Broke Backpacker, journeying to far flung lands on just $10 a day.
Today, this site is the ultimate budget travel resource for aspiring adventurers looking to ditch their desks and hit the road in search of raw, real and meaningful adventures…
My Story
Where to go
Got an idea of where to go? No clue yet? Either way, we have the most epic guides out there to help you make your mind up.
Most popular posts
Check out our must-read articles for plenty of travel inspiration…
Travel is Back: All My KICKASS Reasons to Travel Again in 2021!
Here are MY reasons why I'm so damn pumped to travel again. Bring it on, 2021. No matter how hard you swing, we swing harder!
Read more
Adventures with Epic Backpacker Tours Do you want to experience a truly epic adventure? We've got you covered… Epic Backpacker Tours was founded in 2016 to take small groups of awesome adventurers into some of the most remote and stunning countries in the world.
In 2021, we are running epic adventure tours to Pakistan, Iran & Kyrgyzstan so you can discover these incredible destinations before everyone else does.
Check out the tours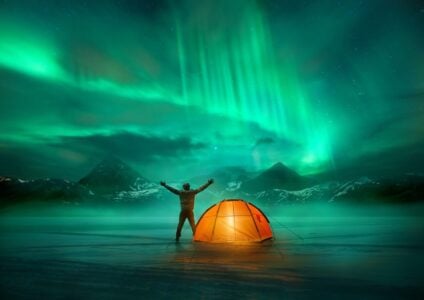 We're publishing regularly!
From our epic backpacking guides to in-depth gear reviews and our favorite off the beaten path hidden gems, The Broke Backpacker team is always on assignment, out in the world, writing new and exciting content for you guys.
Find out what's hot right now!
What's New