Any backpack will be comfortable enough if you're only heading from the door to the car, but as the kilometres start to add up, you'll be glad you focused on comfort when shopping for your next backpack.
Most of the market's options consider uses, keeping the weight down, and staying sizable enough to fit all your gear. Bags consider so many different factors that comfort can sometimes fall under the radar. For too long, many of the world's most stylish backpacks have provided nothing more than two flimsy shoulder straps and an exterior pocket.
Straps that cut deep also cut trips short. Thankfully things are starting to change, and modern shoppers can treat themselves to bags that come without undue back sweat.
As you'll see today, the most comfortable backpacks on the market aren't often the cheapest, but we believe you shouldn't spend your entire trip wishing you could throw the dang thing in a ditch and be done with it.
Now, I know what you're thinking: we are broke backpackers, if we wanted comfort, we would have studied accounting. But, when you spend significant portions of your life carrying all your worldly possessions on your shoulders, you really start to appreciate proper back panelling.
We appreciate as much as anyone the benefits of putting an extra bit of cash into our most essential equipment. And when you live out of a bag, there is nothing more critical than the bag itself.
The backpacks on our list help all sorts of adventures take shape. Whether you're just shopping for a bike commute, your first international travel companion, or a few years on the road, you've come to the right place.
We're taking the shoulder pains and crooked necks earned from decades of wandering and finally putting them to good use: breaking down the most comfortable backpacks in the business.
In a Hurry? Well These Are The Most Comfy Backpacks On The Market…
Most Comfortable Backpack For Hiking – Osprey Anti Gravity
Most Comfortable Backpack For Work – Tom Bihn Synik 22
Most Comfortable Backpack For Backs – Osprey Talon 22
Most Comfortable Backpack For Women – Dagne Dover Dakota
What Makes a Comfortable Backpack?
No magic formula can make 70 litres of gear feel lighter than air, but the right backpack will make a huge difference. It all starts with the load-bearing sections, namely your shoulder straps.
At the low end of the spectrum, glorified gym bags are nothing more than cheap nylon with straps that are barely adjustable and come with rough edges. If you fill these sorts of bags up with anything more than a change of clothes, you'll arrive at your destination with rough marks across both shoulders.
Look for bags built for comfort to have wider straps that spread the load, preferably with a splash of extra padding and mesh breathability all the way down.
The other key aspect of your straps is adjustability. A comfortable backpack will come with sternum straps, hip straps, and torso adjustments, allowing you to morph the bag to your body contours.
The added bonus of this flexibility is the option to shift up the weight. I like to start most hikes with the weight focused on my hips, and every few hours, I'll slightly adjust the straps to give specific body parts a break.
That kind of adjustment just isn't possible with a Jansport.
Another main factor that determines a backpack comfort rating is the back panelling. Look for a slight curve down the spine that leaves some space for air in the middle. Your back panel should also have plenty of cushy support and mesh space for optimal breathability. You want to limit contact points between back and pack to reduce the risk of back sweat.
A comfortable backpack considers these pressure points and finishes the job with a rugged yet lightweight material across the entire backpack body. Small details like extra pockets and water bottle holders are great but will have minimal impact on comfort.
More important to look for are vital ingredients like ripstop nylon and mesh space that hang tough and hold strong without adding to your backpack's weight. No matter what tricks your bag pulls, the lighter a load is, the more comfortable it will be, so pack wisely and don't be afraid to wear your t-shirts a few days in a row.
These Are The Comfiest Packs To Throw On Your Back
Ladies & Gents, It's Time to Step Your GEAR Game Up. 😉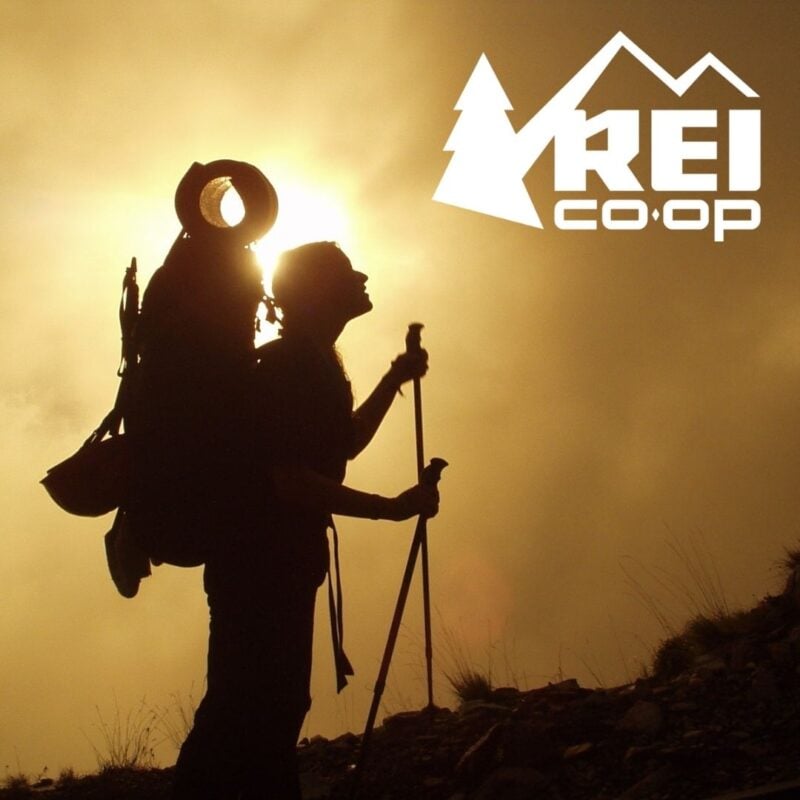 REI is one of America's biggest and most-loved outdoor gear retailers.
Now, for just $30, get a lifetime membership that entitles you to 10% OFF on most items, access to their trade-in scheme and discount rentals.
Join REI Today!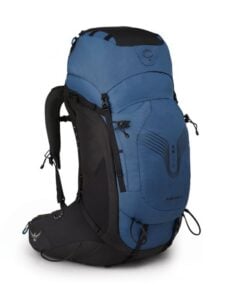 Specs
Litres: 68
Weight (Kg): 3
Dims (CM, LXWXD): 82 x 40 x 39
Material: 210D High Tenacity Nylon
The best in the business don't rest on their laurels. Osprey has been on the top of backpacking lists for decades, and they're hellbent on keeping it that way, improving each year. This, the Osprey UNLTD Airscape is their most ambitious backpack yet.
Unfortunately, it also has the price tag to back it up, but this is easily the most comfortable backpack on the market for hiking, international travel, and thumbin' it down the highway alike. The key to this glow-up is the 3D printed lumbar support system that creates the most comfortable, supportive, and breathable back panel out there.
It adds up to a memory foam mattress protecting your shoulders, back, and gear and creates an incredibly comfortable backpack capable of carrying serious weight without undue strain.
Most Comfortable Backpack For Hiking – Osprey Anti Gravity
Specs
Litres: 65
Weight (Kg): 2.9
Dims (CM, LXWXD): 81 x 41 x 39
Material: 210D High Tenacity ripstop nylon
The anti-gravity pack is the other side of the UNLTD series, Osprey's most technically advanced equipment yet. Much like the Airspace, this expensive pack justifies the price tag with an incredible back panel that uses polyurethane to revolutionise comfort while on the trail.
The Marina Bay Blue beauty has an auto lift system that can even take off on its own, with a convertible top lid that switches to a day bag on the fly. Aluminium, stainless steel, and bonafide carbon make up the back support system that helps your bag bend, flex, and shit along with your load to stay comfortably fully packed so you can focus on reaching new heights.
Specs
Litres: 18
Weight (Kg): 0.09
Dims (CM, LxWxD): 43 x 22 x 18
Material: 40D nylon ripstop
Are you noticing a trend yet? Whether you're searching for packs big or small, if you want comfort and performance, there is no safer bet in the business than Osprey. This ultralight stuff sack is a simple offering from the backpack behemoth, but it's still full of nothing less than quality parts.
This slim pack performs best as a packable daypack. You can easily slip it inside your larger luggage and hit the town without entirely unpacking. Unlike most packable bags, though, this ultralight stuff pack is way more than a lightweight nylon tote. Osprey still found space for a water bottle pocket and zippered stash pocket, which all compacts down inside its own storage space.
Most Comfortable Backpack For Work – Tom Bihn Synik 22
Specs
Litres: 22
Weight (Kg): 1.19
Dims (CM, LxWxD): 41 X 29 X 21
Material: 420D nylon ripstop
Tom Bihn's modern backpack takes comfort very seriously. The Synik line is a result of 10 years of customer feedback and tweaks to the earlier Synapse line, and the result is a versatile five-pocket design that helps you strut into the office. Reinforced water-resistant zippers ensure that confidence holds, rain or shine.
A key highlight of this bag is the main compartment's clamshell opener, practically unheard of in daily carries. This, alongside two convenient side pockets and a sizable bottom pouch, turn any packing frenzy into an organised assault on the day's to-do list. Around the back, a removable internal frame makes any load lighter.
Specs
Litres: 42
Weight (Kg): 1.5
Dims (CM, LxWxH): 52 x 28 x 31
Material: Tekwax canvas
At the gym, it's always better to have and not need than to need and not have. This substantial duffel ensures you can bring a change of clothes and a few pairs of shoes with you wherever your agenda, and quality reinforcements in all the right places make sure you don't slip on up on your way up.
The bag may look like a black hole nylon duffel, but it's packing a lot more underneath the hood. Most noticeable is the laptop compartment snuck inside to keep your gear separated from your gym clothes. A long stash pocket along the outside fits your keys, phone and gym card, so you'll never have to spend the first half hour of your workout digging around for your pass.
Want more Stubble & Co options? Check out our rundown of the best Stubble & Co. bags.

Do You Want to Travel FOREVER??
Pop your email in below to get a FREE copy of 'How to Travel the World on $10 a Day!'.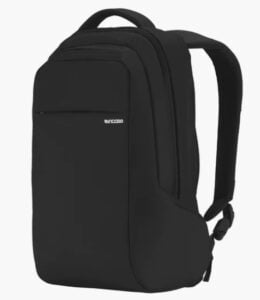 Specs
Litres: 22
Weight (Kg): 1.36
Dims (CM, LxWxH): 48 x 30 x 20
Material: 840D nylon
You might hardly consider your neck's health until a crooked night of sleep on a cross-country bus ride has you struggling to see from side to side. When that day comes, finding a comfortable backpack that won't make the problem worse is priceless. This Icon is that backpack.
Slim in all the right places yet still packed full of storage, you'll have ergonomic packing that won't bring an unnecessary load on your upper back. Not only is this bag super comfortable on your body, but it's also super protective of your gear, with a faux-fur lining interior that helps keep your laptop on and your clothes fresh for the day ahead.
Most Comfortable Backpack For Backs – Osprey Talon 22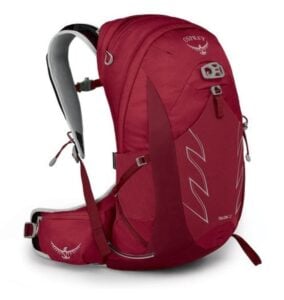 Specs
Litres: 22
Weight (Kg): 0.94
Dims (CM, LxWxH): 51 x 25 x 23
Material: 210D high tenacity nylon
The Talon 22 might be the most versatile daypack out there. The only thing the Talon is missing is a laptop compartment, but this high-performance pack isn't keen for days at the office; it's built for getting outside. Thanks to two intense hip belts, a super breathable Airscape backing, and a fully adjustable sternum strap, there is no outdoor activity the Talon won't help excel.
Originally designed as a mountain biking/skiing pack, this Osprey offering has everything you need for a high-octane thrill ride. A reservoir holder, two water bottle holders, plenty of stash pockets, oversized gear attachments and even ice pick holders ensure that.
The extreme comfort and pocket options have pushed the pack beyond the extreme sports genre and onto the forefront as one of the most comfortable backpacks over the last decade.
Most Comfortable Backpack For Women – Dagne Dover Dakota
Specs
Litres: N/A
Weight (Kg): 0.81
Dims (CM, LxWxH): 24 x 12 x 33
Material: Neoprene
Few backpacks on the market can be as comfortable on your conscious as your shoulders. The Dagne Dover Dakota stands out at first glance because of its 100% vegan backpack construction, but as you get comfortable with this bag on your shoulders, you'll see there's a whole lot more to this bag than good intentions.
The soft materials meld against your natural contours, culminating in an extra splash of padding across your lower back. This same cosy neoprene is also nicely water resistant and flexible enough to handle the washing machine. Loads of compartments on the inside and out, all protected by a recycled lush lining, make sure your gear is as comfortable as you are.
Specs
Litres: 20
Weight (Kg): 0.77
Dims (CM, LxWxH): 45 x 30 x 15
Material: Nylon
Gulu Made isn't just a brand, it's a fact. Every one of this brand's backpacks comes from a factory in Uganda, handmade by the locals. That's impressive enough, but this piece is about comfort! And in that compartment also, the Influencer backpack absolutely delivers.
This no-frills backpack doesn't reinvent the industry. It just recrafts it with a handmade approach. That results in a form-fitting back cushion that helps work with your body to carry the load. At the top of the panel is chimney-style ventilation that keeps things breathable while you go about taking care of business.
The best present of all… is CONVENIENCE!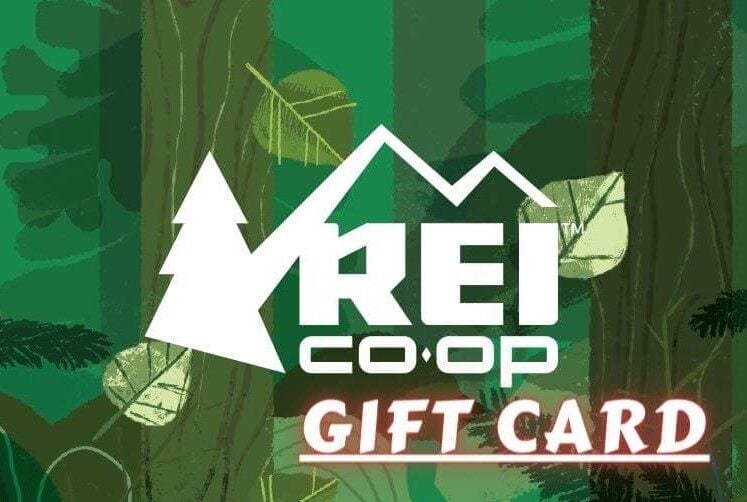 Now, you could spend a fat chunk of $$$ on the WRONG present for someone. Wrong size hiking boots, wrong fit backpack, wrong shape sleeping bag… As any adventurer will tell you, gear is a personal choice.
So give the adventurer in your life the gift of convenience: buy them an REI Co-op gift card! REI is The Broke Backpacker's retailer of choice for ALL things outdoors, and an REI gift card is the perfect present you can buy from them. And then you won't have to keep the receipt. 😉
Buy on REI!
Most Comfortable Backpack

| Name | Volume (Litres) | Weight (KG) | Dimensions (CM) | Price (USD) |
| --- | --- | --- | --- | --- |
| Osprey Airspace UNLTD | 68 | 3 | 82 x 40 x 39 | 700 |
| Osprey Anti Gravity | 65 | 2.9 | 81 x 41 x 39 | 700 |
| Osprey Ultralight Stuff Pack | 18 | 0.09 | 43 x 22 x 18 | 38 |
| Tom Bihn Synik 22 | 22 | 1.19 | 41 X 29 X 21 | 310 |
| Stubble & Co Weekender | 42 | 1.5 | 52 x 28 x 31 | 290 |
| Incase Icon Slim Backpack | 22 | 1.36 | 48 x 30 x 20 | 127.90 |
| Osprey Talon 22 | 22 | 0.94 | 51 x 25 x 23 | 150 |
| Dagne Dover Dakota | – | 0.81 | 24 x 12 x 33 | 155 |
| Gulu Handmade Influencer Backpack | 20 | 0.77 | 45 x 30 x 15 | 129 |

Our GREATEST Travel Secrets…
Pop your email here & get the original Broke Backpacker Bible for FREE.
Final Thoughts on The Most Comfortable Backpacks
From the most technically advanced backpacks on the market to handmade marvels crafted by African legends, we've covered some of the most comfortable options of 2022.
Our wide range of options shows that comfort is essential for everyone but synonymous for no one. We can all agree on the comfort of a great memory foam mattress or snuggling up with a great book on a rainy afternoon, but a comfortable backpack will mean something different for everyone.
The most important thing to consider is the number of kilometres you plan on logging with your bag and how much gear you plan on stuffing inside it while you march. Once you know those two things, any one of the bags on our list will help you reach those goals while still feeling lighter than air.
---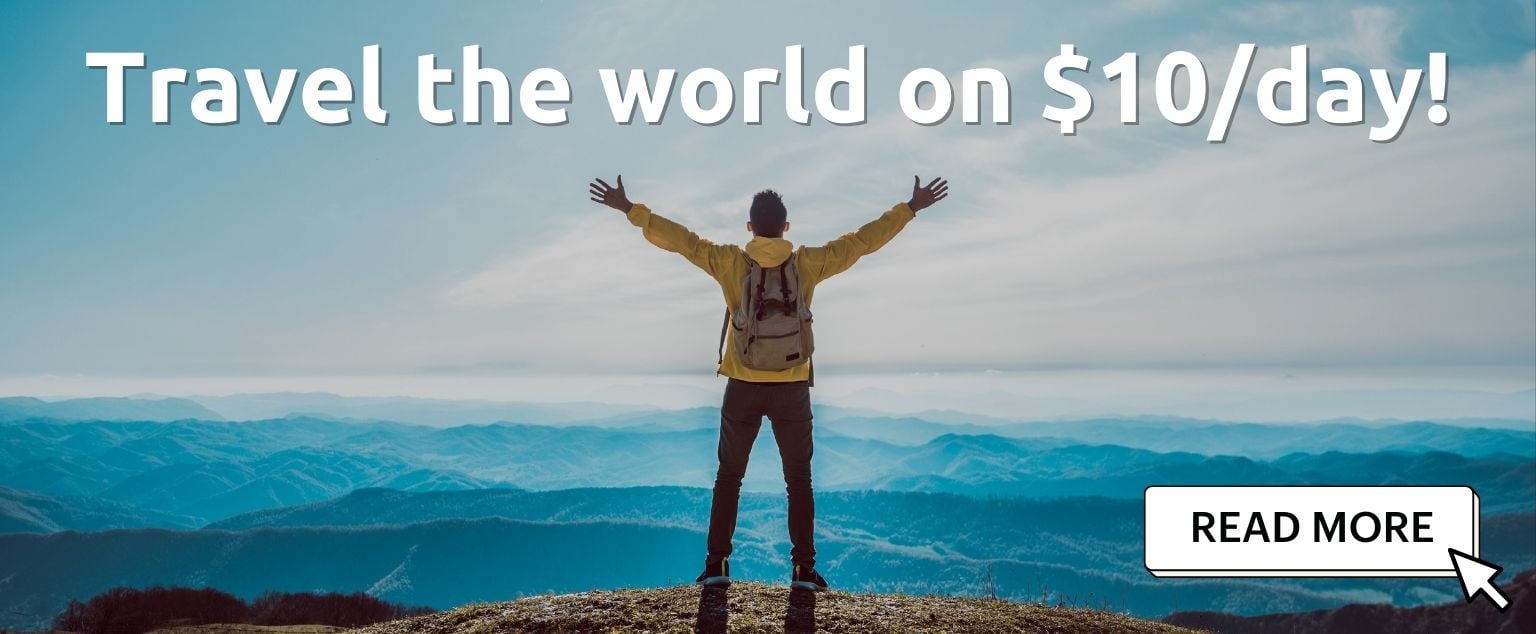 And for transparency's sake, please know that some of the links in our content are affiliate links. That means that if you book your accommodation, buy your gear, or sort your insurance through our link, we earn a small commission (at no extra cost to you). That said, we only link to the gear we trust and never recommend services we don't believe are up to scratch. Again, thank you!