Whether you're heading into the city or the woods, you'll want to carry some supplies with you. A water bottle, raincoat, and an extra cliff bar can make or break a day trip. A packable backpack will spruce up your next adventure by providing additional space for your essential belongings without being cumbersome.
Big bulky backpacks are necessary to carry everything you'll need all week long, but nobody wants to lug all their possessions or only what fits in your pockets every time they leave the house.
More travelers are starting to lean on packable backpacks to provide a lightweight storage solution. These backpacks can be compacted to fit inside any carry-on bag and expanded to serve as a day pack on special occasions.
We've been through countless security lines, switchbacks, and city streets, learning the right way to carry the essentials with us through trial and error. No matter where we head, we're always looking for new gear that makes our lives easier.
There's no point in breaking out the big guns for a few hours in the city. 15 minutes before the tour starts, you can unroll your packable bag, throw a few essentials in there, and be off to the races, free as a bird.
Having everything you need within easy reach and nothing to hold you down will allow you to spend less time worrying about what's on your back and more time soaking in new experiences.
Quick Answer: The Best Packable Backpacks of 2022
#4. AER Daypack 2 – Another Great Packable Bag
The Best Packable Backpacks
With many packable options on the market, the best packable daypacks seek to establish themselves as the best at a particular niche. Some packs have given up everything to stay as small as possible, while others offer up support and perks in a slightly less compact compartment. 
The bags on our list have provided the best combinations of capacity, weight, extra's, and efficiency to provide value for the most trips. 
There is no bridge too far to cross to make your travel days easier. For everything from keeping things organized on the bus to a bag perfect for the summit, the best packable backpacks out there can be found below. 

Do You Want to Travel FOREVER??
Pop your email in below to get a FREE copy of 'How to Travel the World on $10 a Day!'.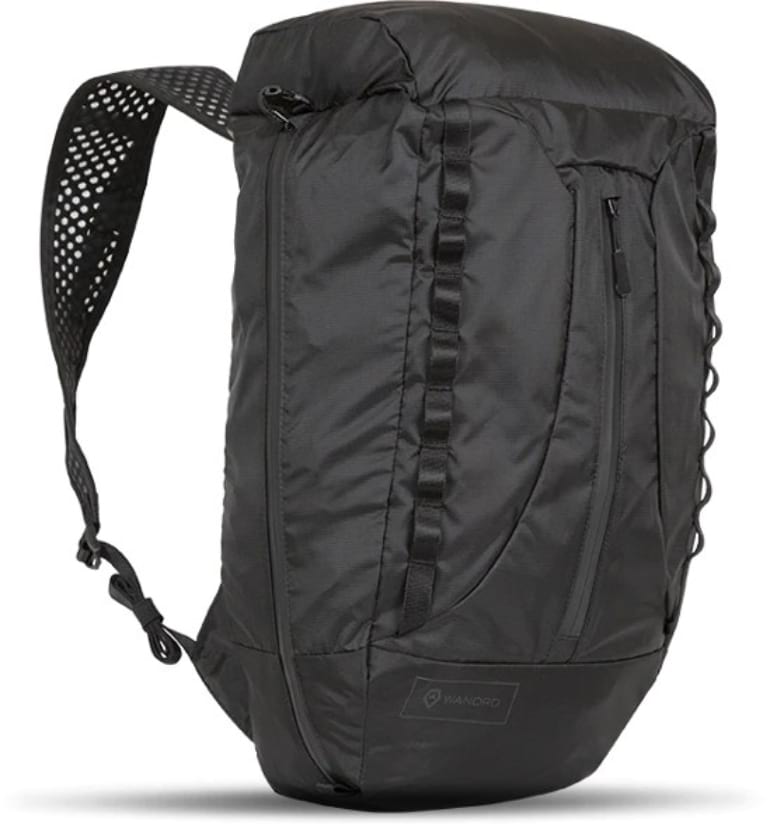 Focused on hauling high-quality equipment, the innovative company Wandrd made this packable daypack out of weather-resistant materials that stay lightweight to help modern travelers get more out of their trips. The packable bag weighs 14 ounces and will take up to 17 liters of gear wherever the journey takes you. 
Two exterior pockets let you store your passport and phone without having to dig through everything when you're going through security. Comfortable padded shoulder straps on the model make the packable bag suitable for day trips, and the back panel inflates for flexible support. 
Not quite ultralight, this unit is best for travelers looking for a bag that can carry heavy equipment and still stow down with ease while traveling. 
A new competitor onto the scene, this packable selection from Tortuga quickly turned heads and has received international recognition as one of the best packs on the market. 19L's of storage space weighs in at only 8.5 ounces, and a water repellent coating protects everything you need for a grand day out.
The pack's creators were tired of lightweight bags that break during hikes or monstrosities disguised as daypacks that they needed to check on flights. This bad boy easily fits underneath an airline seat, and removable straps ensure the bag can fold into any larger backpack when not needed.
You can drop off your luggage at the hostel and set out for a day of sightseeing with ease if you leave room for this packable day pack.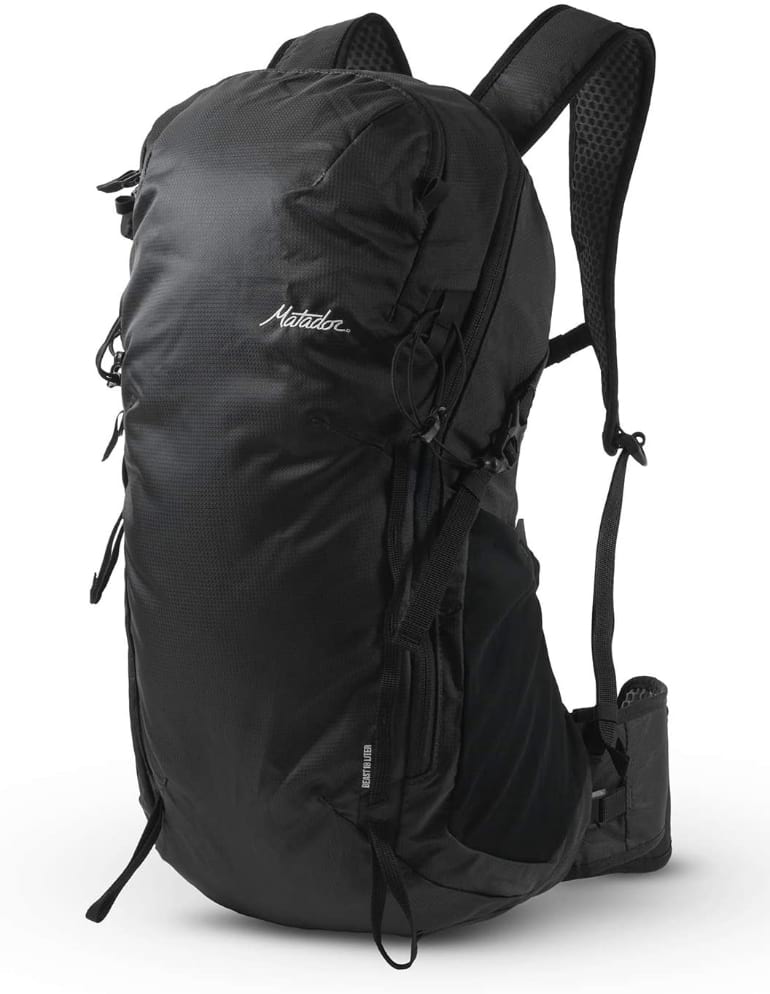 Travelers looking for a packable backpack built for outdoor adventure will find refuge in this beast of a bag. Matador has taken the best features of hiking packs and placed them all in a flexible steel frame that can fold inside itself and store down for transit. 
You won't find many packable bags with a frame like this one. Designers have geared this option towards technical outdoor features, and even the most diehard hikers will be impressed at what they've pulled off. Space for a camelback, waterproof lining, and gear loops are all contained in a 21 oz shell. 
Three separate pockets will keep you organized, and there's even a small pocket for your keys and wallet. If you're hoping to travel light and climb high, the Beast18 will give you the best of both worlds.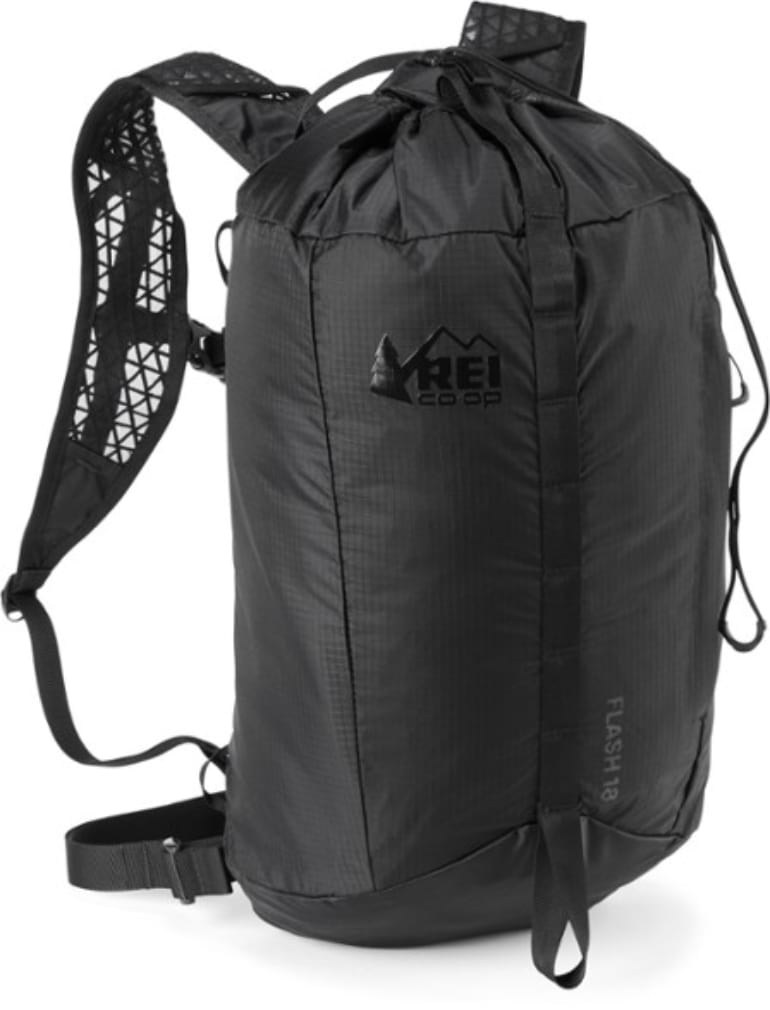 You can trust the REI Co-Op to provide gear truly built for adventure at a low cost. Their packable bag is no exception, offering top-of-the-line lightweight storage at half the price of some competition.
Just turn your bag inside out to store it inside your more oversized duffel. When you get to your final destination, you'll have a bag with a water reservoir and exterior straps capable of holding everything you need for a day trip. There are no bells and whistles attached to this product, but there are tons of unique pattern options that let travelers find the bag that best suits them. 
Its simple one-pocket style and lack of frame imply it's not the most technically advanced packable bag out there, but REI has made a great companion for travelers looking for an ultra lightweight storage boost.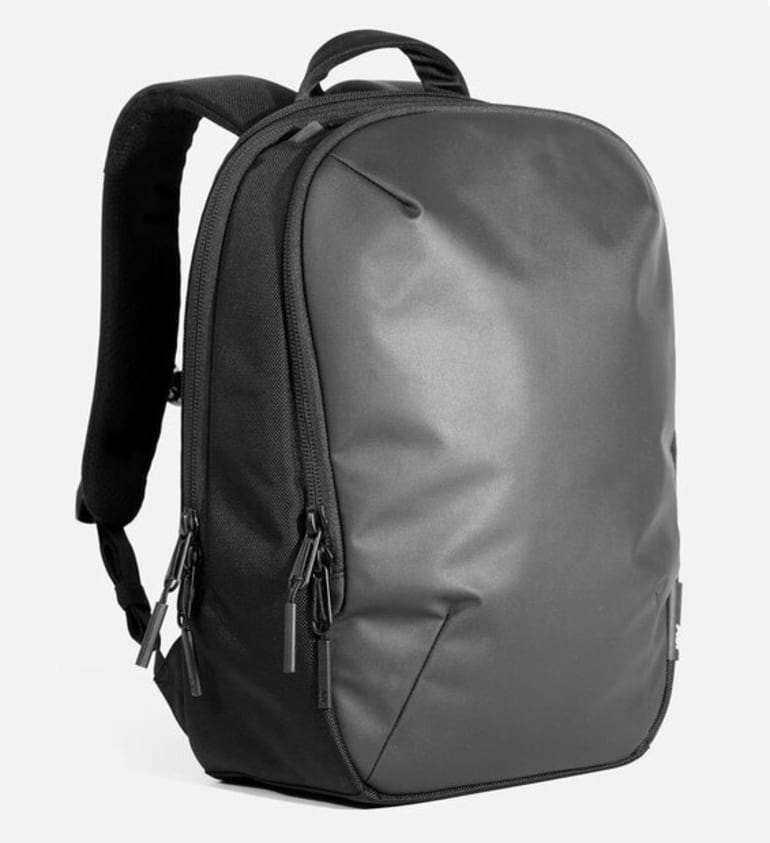 An updated version of AER's signature Day Pack, this more significant option is has a minimalist design but still provides plenty of helpful features that let it carry above its weight. This pack is the largest packable backpack on this list as it does not fold into itself or roll up to fit into tight spaces. Instead, its lightweight design allows the pack to squeeze into a larger bag while remaining full size.
This pack is a sightseer's new best friend with several internal pockets to keep everything organized and a padded back panel structure that ensures you'll be comfortable through the entire walking tour.
If you want your packable backpack to serve as your carry-on, you'll find a plethora of storage options that keeps everything you need in easy reach and still provides 17 liters of space for larger equipment.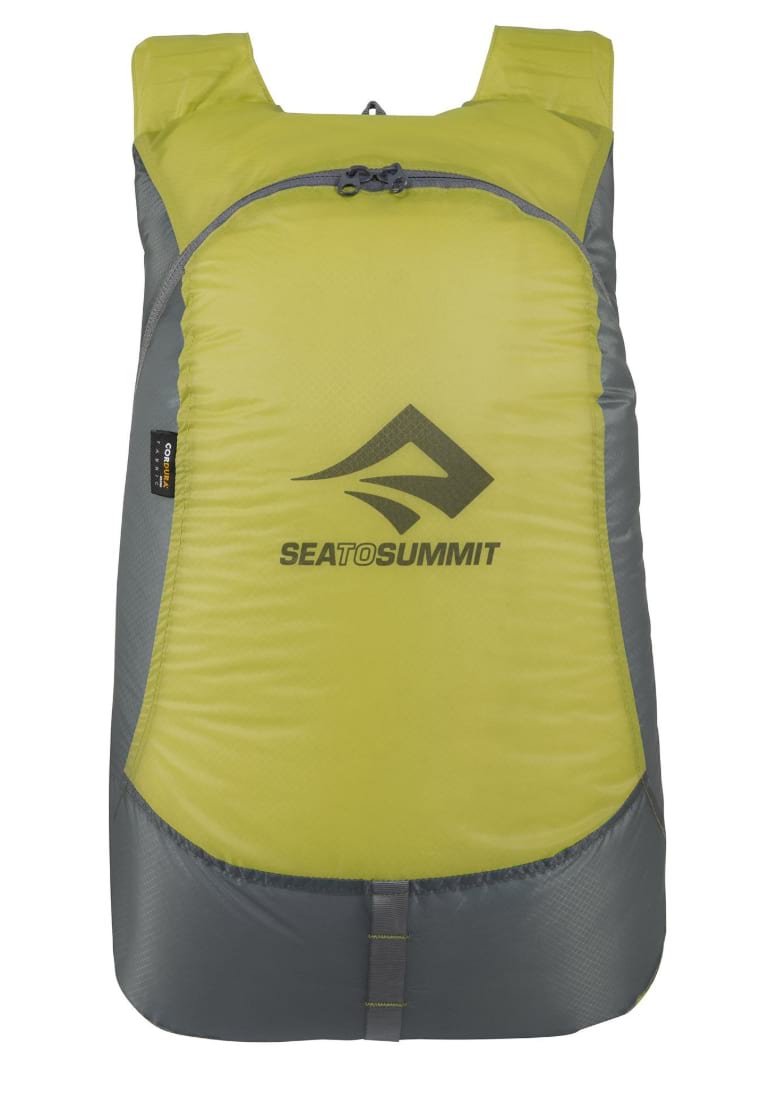 So light you won't even notice it's there, Sea To Summit's ultralight pack can easily stuff down inside a larger bag and tips the scale at just 2.5 ounces but still holds up to 20 liters of gear. The pack doesn't leave space for anything more than two shoulder straps and one large pocket, shedding every bit of extra weight in the name of efficiency. 
Travelers who want the lightest packable backpack possible won't find anything on the market more affordable and lightweight than this offering. The sack with straps can be attached to a larger bag with an attached carabiner, and when folded up, it's smaller than a fist. 
While you can't expect this bag to carry heavy-duty gear, if space and weight are your biggest concerns, this bag will fit into the most extreme packing lists. 
The best present of all… is CONVENIENCE!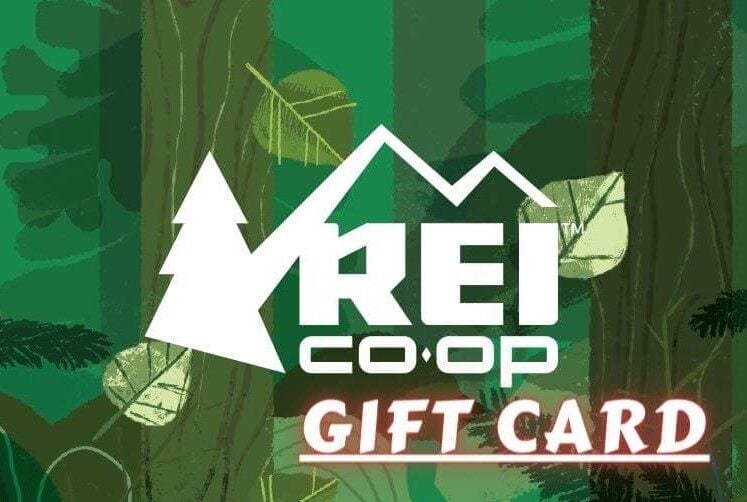 Now, you could spend a fat chunk of $$$ on the WRONG present for someone. Wrong size hiking boots, wrong fit backpack, wrong shape sleeping bag… As any adventurer will tell you, gear is a personal choice.
So give the adventurer in your life the gift of convenience: buy them an REI Co-op gift card! REI is The Broke Backpacker's retailer of choice for ALL things outdoors, and an REI gift card is the perfect present you can buy from them. And then you won't have to keep the receipt. 😉
Buy on REI!
Stop press! I am slightly disrupting the format of this post in order in order to bring your attention to a very special backpack that I think you just might love – the Shell from Tropicfeel.
Whilst it isn't a packable backpack, it is an adaptable lightweight pack that can be used in an array of ways from a humble 22 litre day pack up to a 40l travel pack. The ingenious concept works using a roll up/down top, a foldable bottom and by coming with a number of additional attachments such as the tech and toiletry bag.
Therefore, rather than bringing a packable backpack inside your main pack, you could literally just travel with this adjustable pack, perfect for one-bag travel. Being a bit bigger than the packable bags comes with benefits such as padded shoulder straps, the ability to carry heavier loads and a higher quality zippered pocket.
Perhaps my favourite feature is the wardrobe cube that fits in the main compartment which allows you to neatly pack and unpack your clothes. Oh, and it's also made from recycled lightweight materials making it an environmental winner too.
Osprey bags are frequently seen on trails, airports, and hostels around the world. The company is known to provide long-lasting bags that can survive harsh conditions and hold their weight no matter where the journey takes you, and they have successfully packed that creed into the Osprey ultralight stuff pack. 
The waterproof daypack weighs just under four ounces, can hold 18 liters of luggage, and provides three separate pockets for the little things in addition to the main compartment. Osprey installed a permanent stuff sack into the bag that converts the entire day pack into the size of a tennis ball.  Made from ripstop nylon with an external pocket for a water bottle, the only thing it's missing is a sternum strap.
This stuff pack strikes an excellent balance between weighing less and still providing the little things like water-resistant exteriors and reinforced shoulder straps to ensure the pack is comfortable enough to wear all day. With Osprey's life-long warranty, you can feel safe and comfortable with the osprey ultralight stuff pack in your suitcase.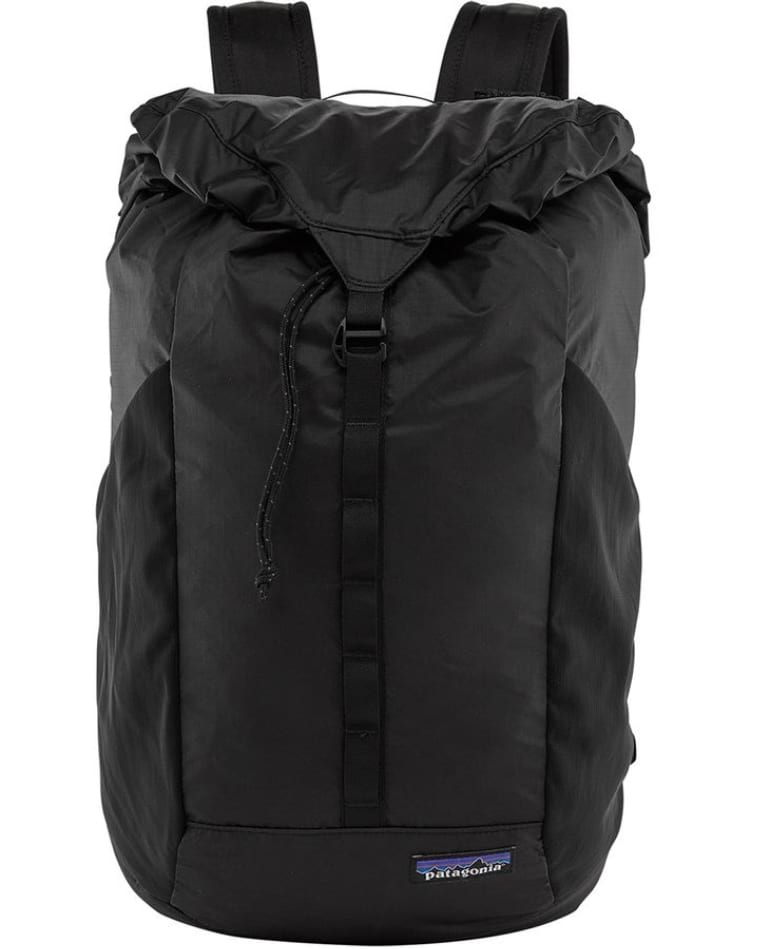 Patagonia's packable daypack offering is made from 100% recycled nylon, an environmentally conscious and high-quality day pack option. The side pockets fit a water bottle, and the shoulder straps are adjustable to give this packable option the feel of a much larger bag.
You can hold 20 liters inside this lightweight device spread between a large main compartment and two zippered stash spaces. This bag has removed the zipper in the main compartment in favor of a buckle to keep things closed.
Its advanced material and classic look has turned heads, and the New York Times selected the bag as the best lightweight packable backpack on the market. Its ability to fit into various scenarios and durable material make sure that the pack is suitable for all types of journeys.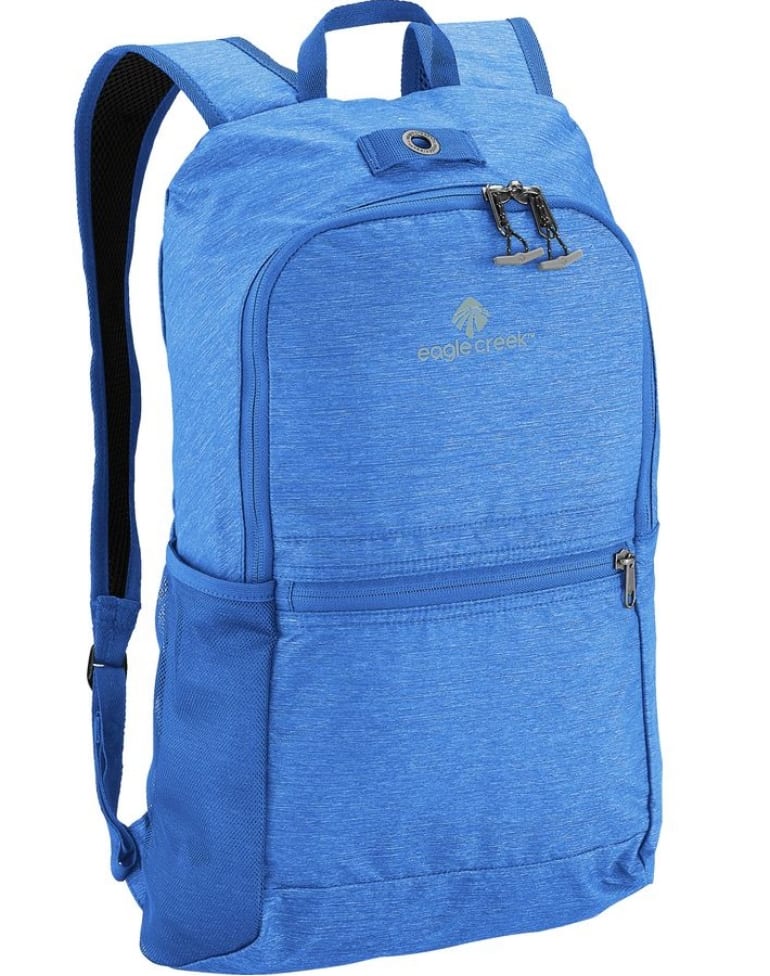 This bag has cemented its place on our list by providing a few extra details that make it stand out in a crowd. It looks and feels more like a regular backpack than a packable, but it stays lightweight enough to fit inside any larger bag. An outside zipper pocket gives excellent storage options for smaller essential items and the shoulder straps are pretty decent too. 
If you don't want your packable backpack to sacrifice all style to fit inside your suitcase, this pack has just enough around the edges to play any part required. The pack stores inside of itself to the size of a small travel pillow and includes a clip for easy attachment to larger bags.
It does all this at an incredibly affordable price while still providing a lifetime warranty. The pack doesn't include some of the comfort or storage features of packs geared towards all-day use, but if you want convenience and affordability in a lightweight package, you can fit 13 liters of gear into this five-ounce packable day pack.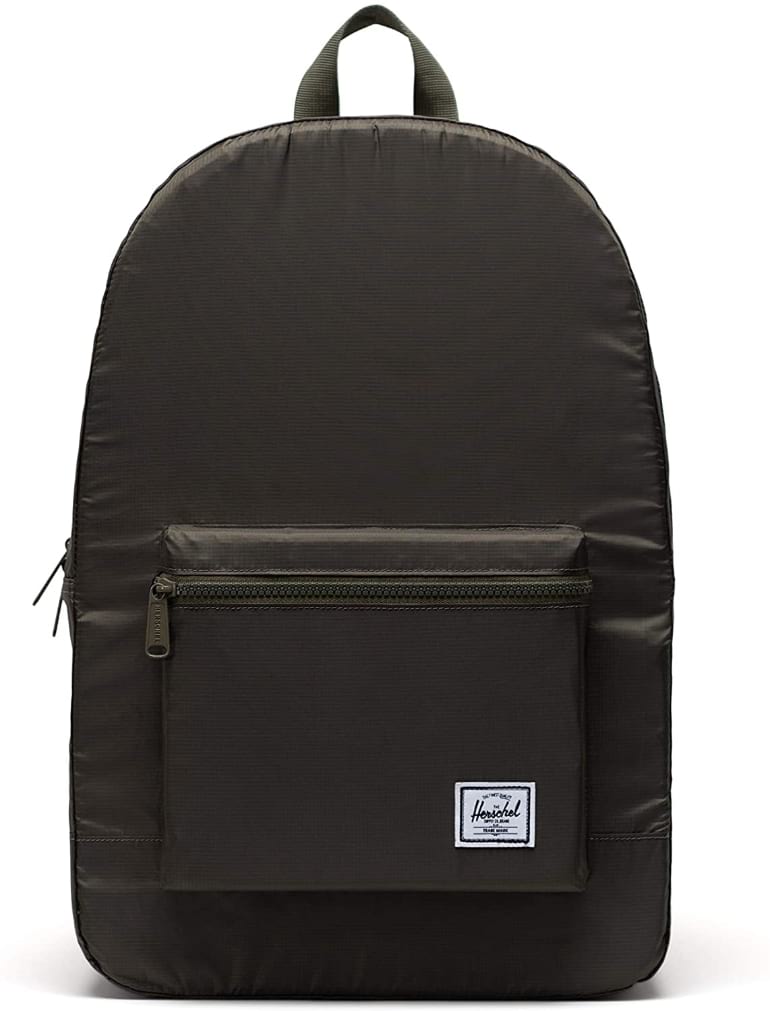 It's always been tough to tell if Herschel bags can walk the walk. The company has been a long-time favorite of students just figuring out their style but are seen more at urban outfitters than the trail. This basic packable daypack won't be the best company for a summit but still provides a lightweight, packable option suitable for the journey ahead.
This packable daypack is made from a stylish and functional ripstop nylon but unfortunately doesn't come with a sternum strap or external space for a water bottle.
The lightweight nylon folds within itself until it's barely the size of a pillow and unfolds into an almost full-sized day pack. While it can't carry much more than five pounds of gear, the bag itself only weighs six ounces, making it a great choice if you want a packable pack that just needs to carry a change of clothes and a bottle of water. 
This Wandrd Tech Bag functions as a fantastic add-on for carrying phones, passports, and the gear you want to keep close and secure in a waterproof daypack. Several interior pockets let you keep everything organized for quick access, and the bag clips right onto any more significant offering to instantly upgrade your carry space. The bag is best used to add on to a larger daypack or a carry-on friendly detachment. 
It's a great alternative to a more traditional lightweight packable backpack, the main drawn back in the one main compartment that just functions as one large zippered pocket. There is also no room for a water bottle either but it is extremely lightweight and comfortable.
It comes with a shoulder strap if you'd rather use it on its own, and the fact that Wandrd made it to carry technical gear guarantees your expensive equipment will make it to your final destination safely. The bag itself is waterproof to give your even more freedom. 
If you like this option instead of a more traditional ultralight stuff pack, check some of the other sling packs out there too.
What is a Packable Day Pack?
A packable Day Pack allows you to go lightly on travel days and bring the essentials with you while sightseeing in a super lightweight bag. The bags are small enough to roll up or stuff themselves into your larger backpacks when not needed and offer a lighter option when you only need to carry a few items.
While all packable day packs are lightweight, not every packable backpack is an ultralight bag. There are certainly some packable backpacks that qualify as ultralight bags, but there are also packable options that add on extra details. 
Whilst most can't take the place of top quality backpacks for carrying more substantial loads, you can still get a waterproof packable backpack made from ripstop nylon that will keep your gear safe and dry in the main compartment.
These details provide more convenience than an ultralight option, like a sternum strap, increased padding on the shoulder straps or more pockets, at the cost of a few ounces. Packable day packs come in various shapes and sizes, but all of them can fit easily into carry-on luggage, so you can sneak two backpacks onto the plane and provide enough capacity to hold the essentials through a grand day out. 
Why Travel With A Packable Backpack?
Traveling with a packable daypack gives you more options. Most of the bags on our list can be stored inside themselves and weigh less than a pound. By adding barely any weight into your backpack, you can carry with you a lightweight day pack that will allow you to leave your heavy luggage in your hotel room all trip. For us, it's an essential bit of backpacking gear.
Packable Backpacks are perfect for a day sightseeing, on the back of a mountain bike, or a day hike from basecamp. Your packable daypack could double as a built-in laundry bag, reusable grocery bag that fits in your pocket, and more. There are loads of scenarios where it will come in handy to have an extra bag on your hands. 
Can I Trust A Packable Backpack?
Be aware of the limits of your packable backpack. The lightweight features are no joke, and designers sacrificed durability at some load-bearing points in the name of portability. Some heftier bags can carry laptops, camera equipment, and other heavy technology, but you should make sure you understand exactly what your packable backpack is capable of supporting. 
The lightest packable backpacks out there will only support between five to 10 pounds and are suitable only for a few key items. Others have flexible frames and reinforced outer layers built in that might slightly increase weight and provide more carrying capacity. 
As long as you are aware of your model's limitations, you can trust a packable backpack to make travel days and day treks easier. 
Cons Of Using A Packable Backpack?
Most packable backpacks are frame-free, which means they won't be able to support heavier loads. Don't expect to pack everything you need for a weekend into a bag that weighs 2.5 ounces. The lighter bags on this list made serious compromises to take up such little space, and travelers who demand more out of their bags may find these materials are not up to the task.
Packable backpacks don't tack on many features that satisfy travelers who need tons of pockets, shoulder protection, a sternum strap, external water bottle pockets or comfort out of their packs. There are only a select few models that can be used as an everyday bag. 
Many packable backpacks are made from ripstop nylon and some are even waterproof to a degree, but if that's your priority you should focus on waterproof backpacks with that feature as their primary purpose.
If packability and weight aren't your primary concerns when shopping for your day packs, packable backpacks might not work best for your goals.  
Best Packable Backpacks

| Name | Capacity (Litre) | Weight (KG) | Fully Packable (Y/N) | Price (USD) |
| --- | --- | --- | --- | --- |
| Wandrd Veer 18 Packable Bag | 18 | 0.4 | | 59.20 |
| Tortuga Setout Packable Day Pack | 19 | 0.2 | | 39 |
| Matador Beast 18 | 18 | 0.6 | | 134.99 |
| REI Co-Op Flash 18 | 18 | 0.3 | | 39.95 |
| AER Daypack 2 | 14.8 | 0.08 | | 140 |
| Sea To Summit Ultra-Sil Travel Day Pack | 20 | 0.07 | | 39.95 |
| Tropicfeel Shell Backpack | 22-42 | 1.5 | | 249 |
| Osprey Ultralight Stuff Pack | 18 | 0.09 | | 38 |
| Patagonia Ultralight Blackhole | 20 | 0.3 | | – |
| Eagle Creek Packable Day Pack | 13 | 0.1 | | 21.73 |
| Herschel Packable Pack | 24.5 | 0.2 | | 35 |
| Wandrd Tech Bag | 1 | – | | 27.20 |
FAQ about the Best Packable Backpack
Still have some questions? No problem! We've listed and answered the most commonly asked questions below. Here's what people usually want to know:

Unlock the The Broke Backpacker's GREATEST Travel Secrets!
You pop your email here, and we promise to send you only travel content that's actually relevant — sounds like a pretty good deal to us!
Final Thoughts on Packable Backpacks
The best packable backpacks will be so light you forget they are there until you need them the most. Eventually, you'll find yourself in a situation where you'll want to shed some weight while carrying a few items with you. There's bound to be a day where you're glad you found your packable bag. 
Modern travelers have more choices than ever, and companies are always seeking to provide new heights of options for your adventures. Think back on the freedoms you wish you had on your last trip, and see if a packable backpack could solve your troubles. Don't accept frustration every time you travel. There are tons of choices out there that will make your life easier and if packable backpacks aren't the answer then maybe giving minimalist backpacks a go might also be an option.
Decide what you want out of your next adventure. The bags on this list can take you comfortably throughout various places, and no one bag is best for everyone.
Whether you're a rugged outdoorswoman or festival roadie, there's space for a packable backpack to make your next trip easier. 
---
Bye for now, but not forever!
If you want MORE top-tier Broke Backpacker content like this, then sign up for our weekly newsletter below to get the latest and greatest!
And for transparency's sake, please know that some of the links in our content are affiliate links. That means that if you book your accommodation, buy your gear, or sort your insurance through our link, we earn a small commission (at no extra cost to you). That said, we only link to the gear we trust and never recommend services we don't believe are up to scratch. Again, thank you!