As avid travelers, we at the Broke Backpacker are constantly on the lookout for new and exciting tools to aid us on our epic journeys. Along the way, we've tried out hammocks, backpacker tents, camera gear, and much more in the hopes of finding that perfect travel companion.
Recently, we got our hands on WANDRD's brand new PRVKE 31, a stylish yet functional backpack that claims to be able to "to adapt  to every scenario that life throws at you." We decided to take that as a challenge from the creators of this bag and went about testing it ourselves.
How you might ask? By going on an epic backpacking trip to the Titcomb Basin in Wyoming's Wind River Range!
So how did the PRVKE 31 perform? Were we impressed or let down by this bold new backpack? Well, check out our full review of the WANDRD PRVKE 31 below as we run it through the gauntlet!
In this review for the WANDRD PRVKE 31, we test out the most important aspects of this bag like durability, capacity, comfort, and much more. We hope that reading this review of the WANDRD PRVKE 31 will help you better understand this backpack and whether or not it's worthy of purchasing.
Right then, let's get on with this WANDRD PRVKE 31 review!
The Test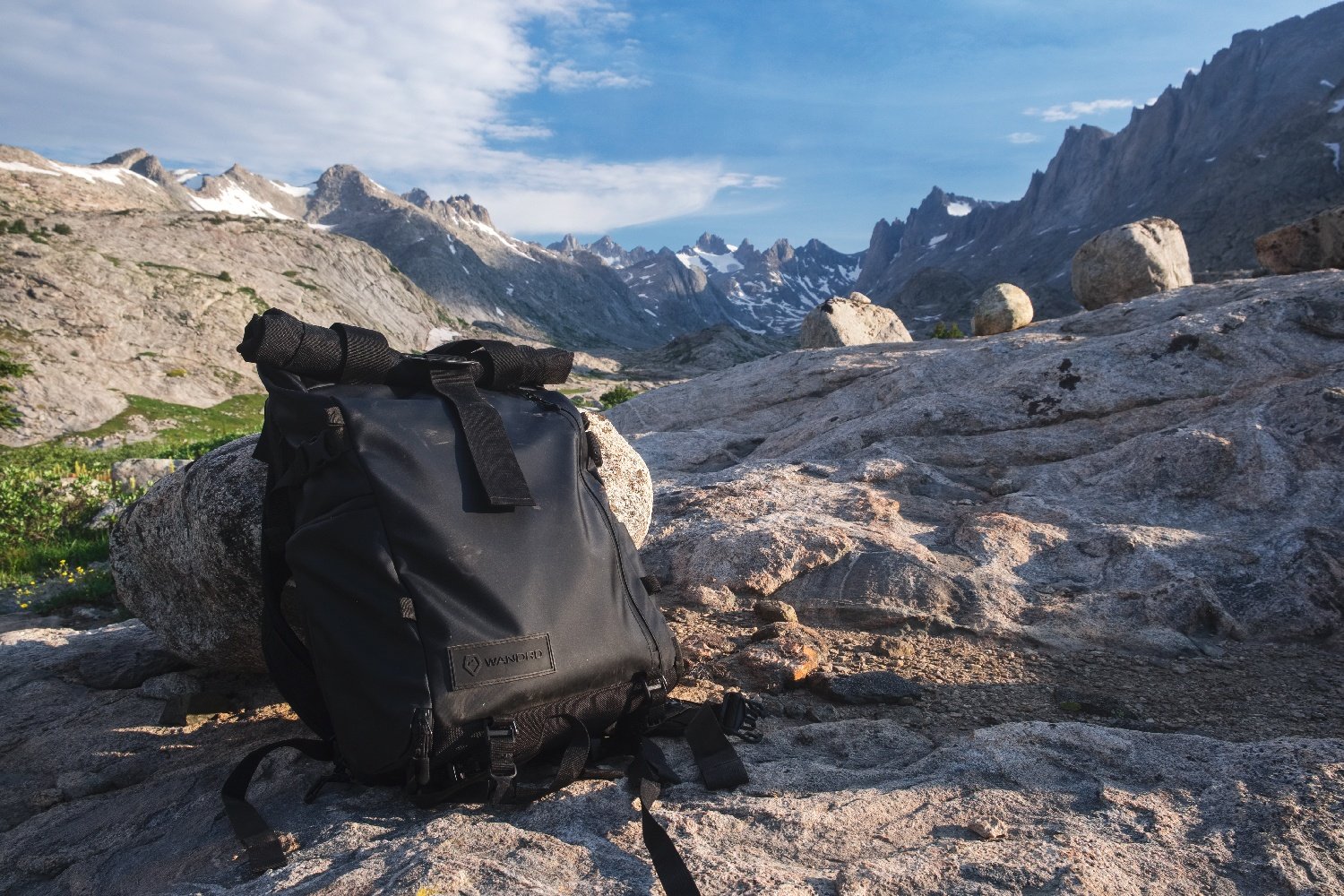 To review the WANDRD PRVKE 31, we took it deep into the Wind Range of Wyoming to see how the bag held up against the wilderness. Over the course of 4 days and 30+ miles of hiking, we ran it through several tests, some intentional and some unexpected in order to produce the most thorough PRVKE 31 review possible.
Our ultimate destination, the Titcomb Basin, would prove to be a great trial grounds in addition to being just stunningly beautiful.
We packed the PRVKE 31 with a range of items and pretty much maxed out its space. Included was WANDRD's own Medium Camera Cube, Waist Belt attachments, and a set of accessory straps. In the end, the pack must've weighed 25-30 lbs. Below is a list of packed objects:
2 Fujifilm X-Series Mirrorless Cameras
4 Fujifilm Lenses
Various Photographic Accessories
2 Tripods
1 Bag of Clothes
1 Sleeping Mat
1 Tapestry/Blanket
1 Toiletry Bag
1 Water Bottle
1 Tablet + Keyboard
Various other miscellaneous items
4 different hikers wore this bag on our trip – 2 males of medium build and over 6 ft tall and 2 females of light build and around 5'5" – for periods ranging between 30 mins and 6 hours.
Winter is coming… WARM UP!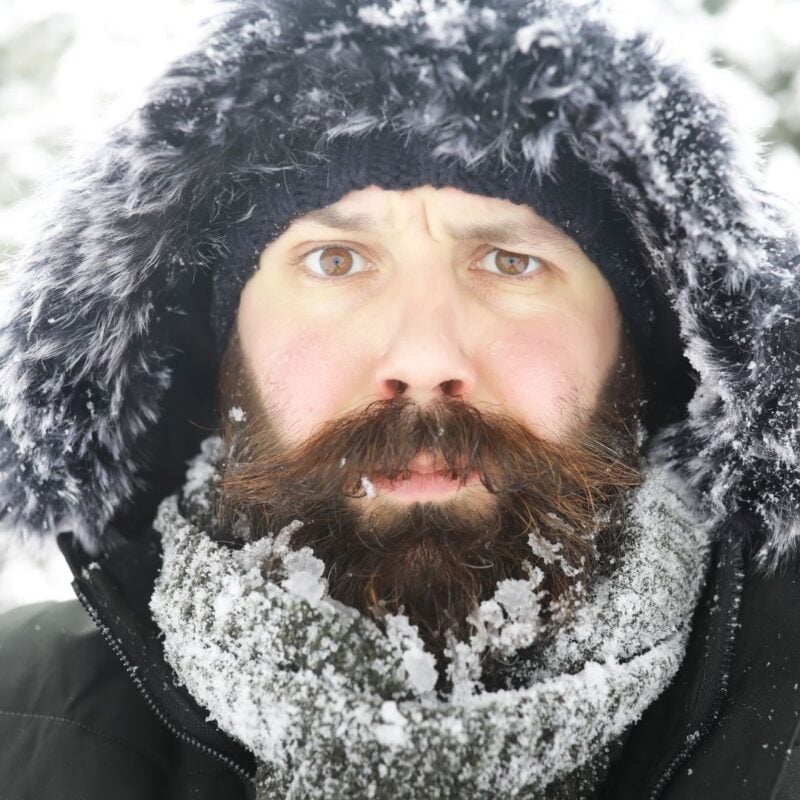 Get up to 50% OFF when shopping gear for the winter on REI.
Warm up for the holidays and SAVE on outdoor gifts all the way through Dec 18!
View on REI
The WANDRD PRVKE 31 Review
Once you have read this review, check out our friends over at Nomads Nation for a super in-depth video review for even more visual info:
Size/Weight
Weighing in at 3.4 lbs and having a volume of 31 liters (expandable to 36 liters), the WANDRD PRVKE 31l is actually on the lighter side of travel backpacks.
The PRVKE 31's lightness is actually remarkable considering how rugged it is and how much it can hold. Measuring 19"x12.5"x7.5", the PRVKE is also quite compact given its total volume. As you will see later in this review, nearly every inch of this bag is used for storage so it's hard to believe that this bag could be any smaller. The WANDRD PRVKE backpack is, in my opinion, the perfect size and weight-wise.
For those who fly often, the PRVKE 31 is a handy travel companion. It meets carry-on requirements so you won't have to worry about your gear getting banged around in the cargo hold.
If you are after something smaller, then check out The WANDRD Lite which is 11 litres small.
WANDRD also promises that getting through airport security with this bag will be a breeze, thanks in part to its "lay flat design" that is TSA-friendly. By just opening the bag and laying it flat on the belt, the PRVKE bag can easily pass through the TSA's X-Ray machines without a hassle.
Score: 5/5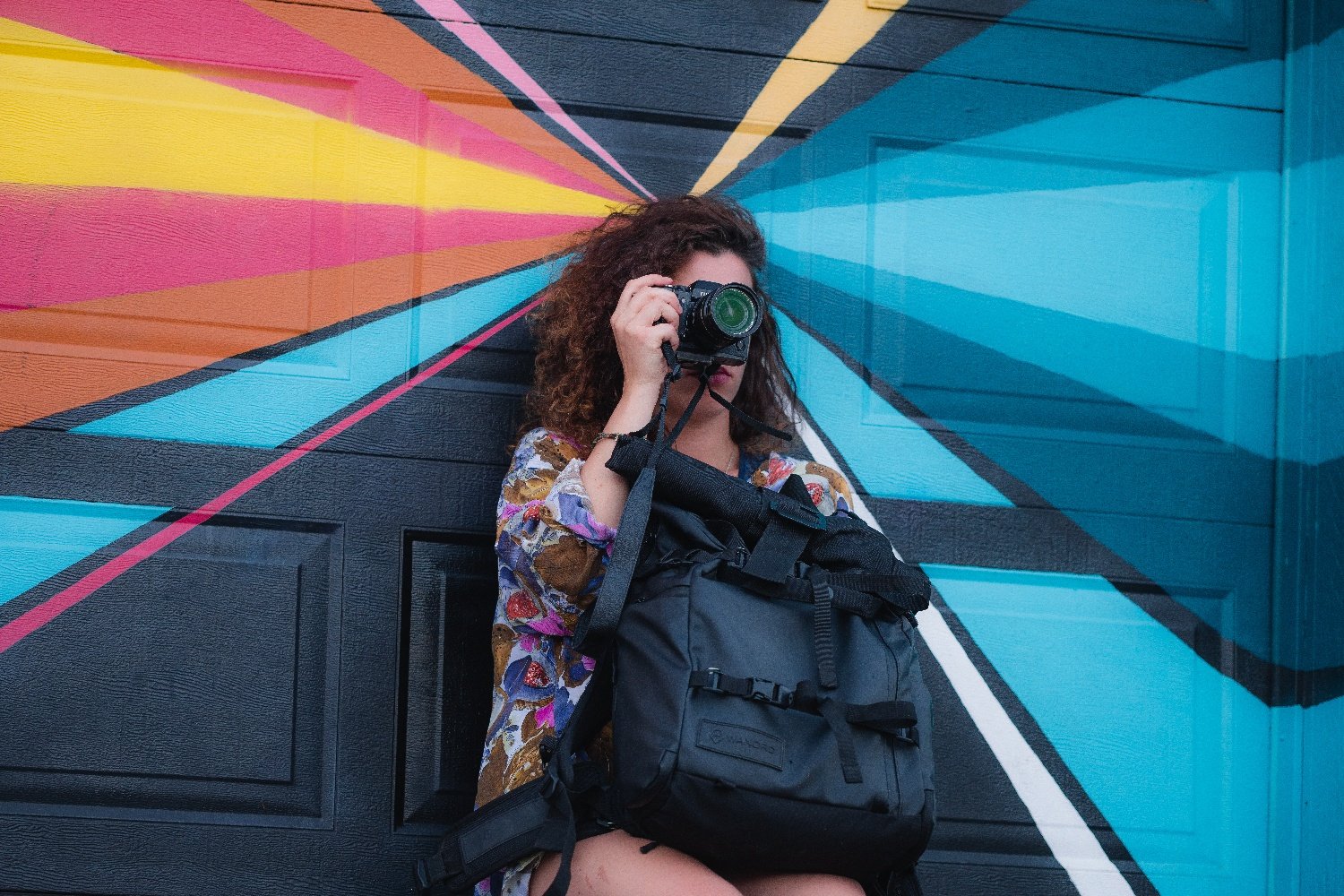 Meet The Peak Design Capture Clip…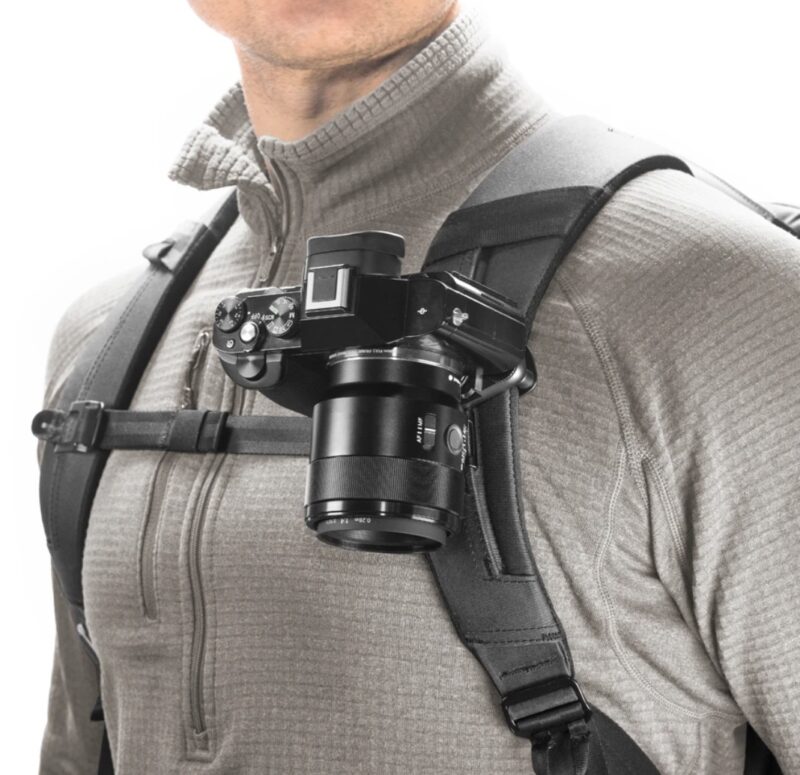 Before we go any further, I need to drop some knowledge on you. The Peak Design Capture Clip is a cheap, game-changing tool for adventure photographers that lets you keep your camera within arm's reach when hiking or moving about a city, without the camera ever getting in the way when you are not taking photos.
Clip it in, clip it out in one quick motion. Boom.
Investing in one of these is probably the best small adjustment you can make to your adventure photography setup. Just sayin'.
Check on Peak Design
Material/Construction
The PRVKE 31 is primarily made from a combination of tarpaulin and robic nylon. Tarpaulin (commonly referred to as tarp) is water phobic, tough, and flexible. Robic nylon, of ubiquitous use in outdoor gear, is equally reliable and known for being very resistant to the elements. These materials do their job very well.
The seems and stitchings of the PRVKE 31 all appear to be very well done. Nowhere did I see a loose string or potential tearing point. As we packed the bag more and more though, I did notice that the seems at the top of the shoulder straps – where they met the bag – did appear more strained than usual. At no time did they actually break and this observation may just be the overly-protective, paranoid photographer in me.
The overall design of the PRVKE 31 is very efficient. Functionality is tip-top and the materials used are both practical and good looking. There little if any parts to this bag that feel superfluous or unnecessary.
Of a small complaint, the magnetic tote handles at the top of the bag aren't very strong and come apart easily. Honestly, I could really care less whether or not these handles actually stick together – fastened or not they get the job done.
Score: 4.5/5
Protection/Durability
Thanks to its solid construction and well-thought-out design, the PRVKE 31 offers great protection for all types of gear. With lots of weather sealing in addition to a rain fly (sold separately) the PRVKE 31 should stand up very well to the elements. No matter where you end up storing your items, they are sure to be safe.
Nearly all of the WANDRD PRVKE 31's exterior zippers are weather-resistant due in part to sealings. The seals appear to function very well too and in no way raised concern. The tarpaulin, found mostly on the dorsal side of the bag is quite durable as well and should repel most hazards. The posterior of the bag – the side that lays flat on your own back – is very well padded and, aside from being comfortable, provides extra protection as well.
The walls of the PRVKE 31 are thickly padded and every internal compartment has protection. I would feel very confident if the PRVKE 31 were exposed to some sort of real blunt trauma. Several times on our trip we even dropped the bag perhaps a little too hard, either from exhaustion or just carelessness, and at no time was the bag ever compromised.
In the end, the PRVKE 31 withstood everything that we or nature threw at it. While backpacking in the Wind Rivers, we experienced rain, wind, and near-constant dirtiness – through all of this, the PRVKE 31 came out with not a stain or scratch on it. Those looking for a travel backpack that will stand-up to the harshities of life should feel very confident with the PRVKE 31.
The best present of all… is CONVENIENCE!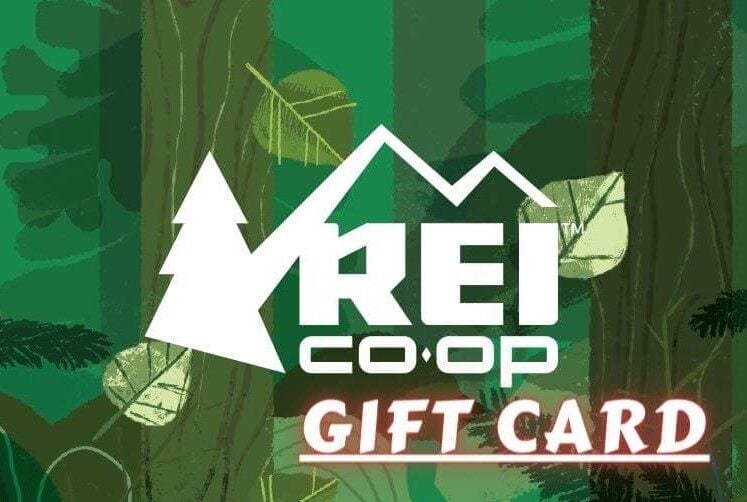 Now, you could spend a fat chunk of $$$ on the WRONG present for someone. Wrong size hiking boots, wrong fit backpack, wrong shape sleeping bag… As any adventurer will tell you, gear is a personal choice.
So give the adventurer in your life the gift of convenience: buy them an REI Co-op gift card! REI is The Broke Backpacker's retailer of choice for ALL things outdoors, and an REI gift card is the perfect present you can buy from them. And then you won't have to keep the receipt. 😉
Buy on REI!
Score: 5/5
Capacity
Upon initial inspection of the PRVKE 31, most will probably say "damn, this thing's got a lot of pockets!" Hidden away in seemingly every nook and cranny of this backpack is some sort compartment to store more stuff. It seems that no part of this bag is left unused and every little bit is used for storage. I was very impressed by the efficiency of this bag's storage capabilities.
After a quick count, I found 8 pockets throughout the bag (though there may be more I'm unaware of!). Between them, you can store everything from a passport to extra gear to a pack of smokes. I personally took pleasure in the water bottle pocket, whose expandable space – thanks to a zipper – was flexible enough to hold a GorillaPod.
Pockets aside, there are 3 main compartments that serve as the bag's main storage units. One is found at the bottom of the bag and is meant for a Wandrd Camera Cube (though this is optional). There's another on top of the bag and is accessed primarily by the rolltop. Finally, there's a laptop compartment and a few more pockets in the back of the bag, which can be accessed by a lateral zipper.
Our Camera Cube (size medium) did a good job of holding my camera gear. The included dividers were a little more dense and rigid than the generic padded ones that I'm used to but they raised no alarms. I will say that the actual space available, though appropriate for my mirrorless system, may seem a little cramped for some full frame users or those with a ton of gear. You can, I imagine, buy a second camera cube and put it in the top compartment but I can't comment on the efficacy of this option.
Throw in a travel organiser or pack one alongside and you shouldn't have too many issues keeping all your stuff safe.
Score: 4.5/5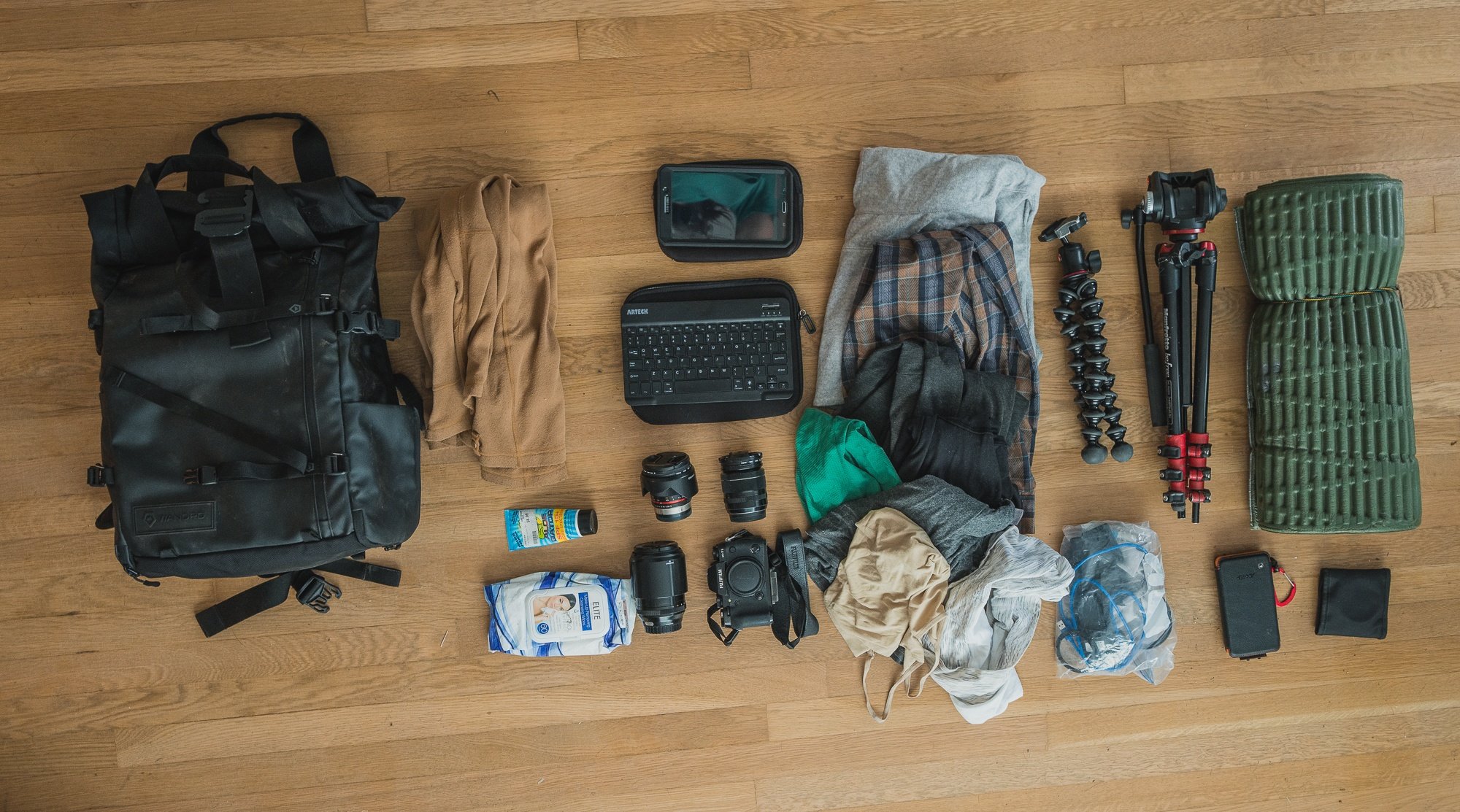 Aesthetics/Discreteness
From a cosmetic point, the PRVKE 31 is pretty damn sexy. The weather-resistant material has a matte black finish to it and just looks drop-dead gorgeous. When fully packed, the bag doesn't bulk out awkwardly either and appears very sleek. If I were going to a more chique part of town, I wouldn't hesitate for a second in bringing this bag along as a fashionable accessory.
Being so sexy though, the PRVKE 31 may attract the eyes of potential thieves and no-gooders. God forbid you're mugged (that's usually the result of different circumstances though) the real question is: "how easy is it for pickpockets to break into this bag?"
Aside from a few simple zippered pockets on the exterior of the bag, I believe that thieves will have difficulty accessing this bag without you knowing. Most of the PRVKE 31's main entry points require multiple unzips or complex access methods. It would take a very deft pair of hands to get past the rolltop, the lateral zipper or into the side camera housing without you knowing. Some of the smaller pockets, where you'd store your wallet or phone, are securely positioned on the posterior of the bag and against your back.
All-in-all, the PRVKE 31 strikes a great balance between aesthetics and security. Aside from one or two pockets, thieves won't have an easy time getting into this bag. Because of its very robust construction as well, the bag should be well guarded against those who even try to cut into or away from the bag. Just don't be a dingus and leave the bag lying around.
Score: 5/5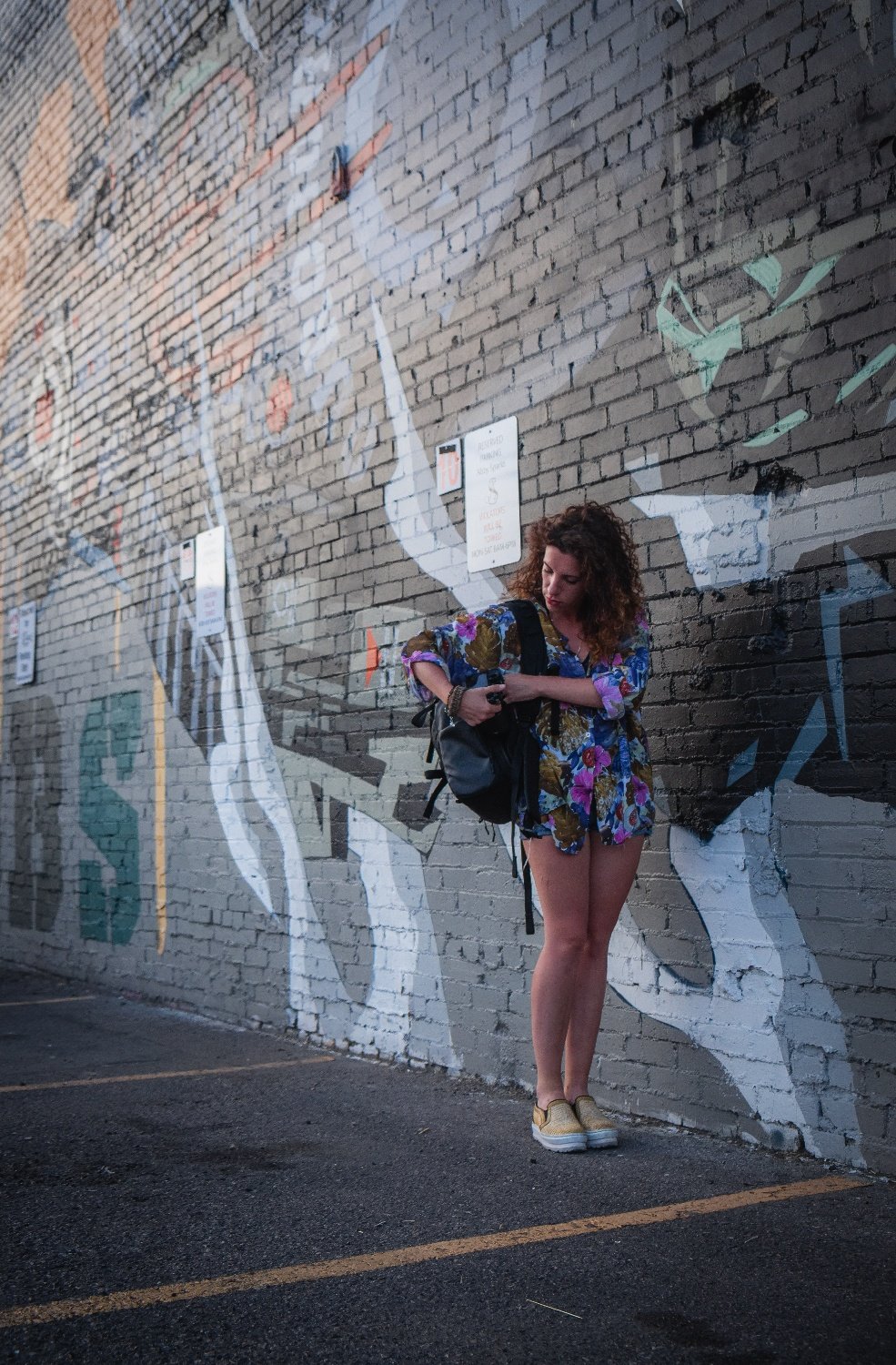 Comfort
Though the PRVKE 31 has lots of padding and additional straps for distributing weight, it lacks certain key features that make it truly adept at carrying heavier loads. During our tests, both of the women on our trip struggled somewhat while carrying this bag as it did not fit snugly against their bodies.
The shoulder straps are well padded and feel comfortable on the shoulders. The straps can be loosened and tightened via a synch found at their bottoms and doing so will make the bag more or less comfortable. Unfortunately, there are no synches at the top of the shoulder straps, which would help to bring the top of the bag closer to the shoulders for proper weight distribution. The inability to synch the bag at the shoulders, though somewhat minor and only hampering when the bag is fully loaded, was perhaps our biggest gripe that we had with the bag.
Should you be packing heavier loads, there are waist straps sold separately. These straps (of course) have their own pockets that add on to the PRVKE 31's already impressive capacity. The straps don't tighten very much though and, as mentioned prior, the (smallish) girls in our group were unable to get them snug around their waist thus making the backpack fit awkwardly on their bodies. I'm interested to see if the PRVKE 21 perhaps is better suited for their smaller frames.
Aside from the few issues that arose when trying to adjust the PRVKE 31's straps, this backpack overall is still quite comfortable. The padded back should stop any packed items from jamming into your own back and, at more reasonable weights, the shoulder straps feel good. Forreal, we really packed this backpack to the brim and that maybe it was too much. Also, I think that the PRVKE 31 is more suited for people who are taller and/or have larger frames.
Score: 4/5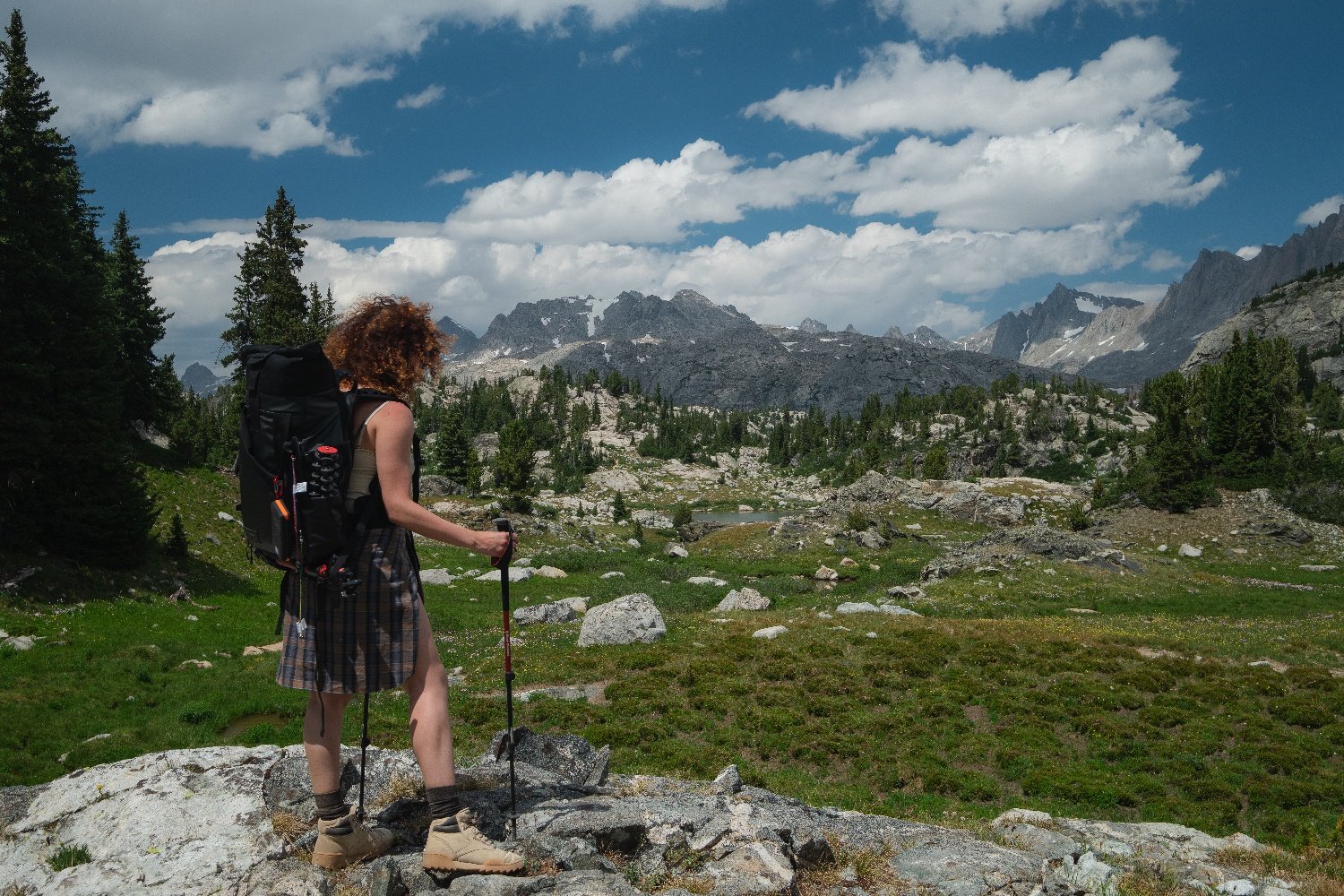 Ergonomics
For a backpack with so many hidden pockets and chambers, the PRVKE 31 is still relatively easy to use. Most of the zippers are very smooth. The many access points are thoughtfully placed in addition to being conveniently accessible.
Users can access the PRVKE's three main compartments via several entry points. As previously mentioned, a lateral zipper provides access to the main compartment, which is where the bulk of your camera gear will be stored. At the top of the bag is the rolltop, which is also quite easy to access. A clip at the top of bag secures the rolltop and is quite snug and easily adjusted.
As is common with many camera bags, there is an access point found on the lower side of the bag, which gives access to the Camera Cube. By throwing the bag over your left shoulder, you can access this pouch and grab your camera or lens directly from the compartment and begin shooting. Though this feature is very convenient, this pocket gives you access to only one item at a time and I personally like to give myself more options. For example, I like to put a lens or, better yet, a second camera body in this mini-compartment and then hook my main camera to a camera clip – this gives me very quick access to my camera and the ability to change lenses.
Also, since the Camera Cube is not actually woven into the backpack, it tends to float around a little. Though this doesn't affect protection in the least, it does make zippering a little tedious at times. Often the camera cube will need to be re-adjusted slightly to allow for smooth zipping.
Score: 4/5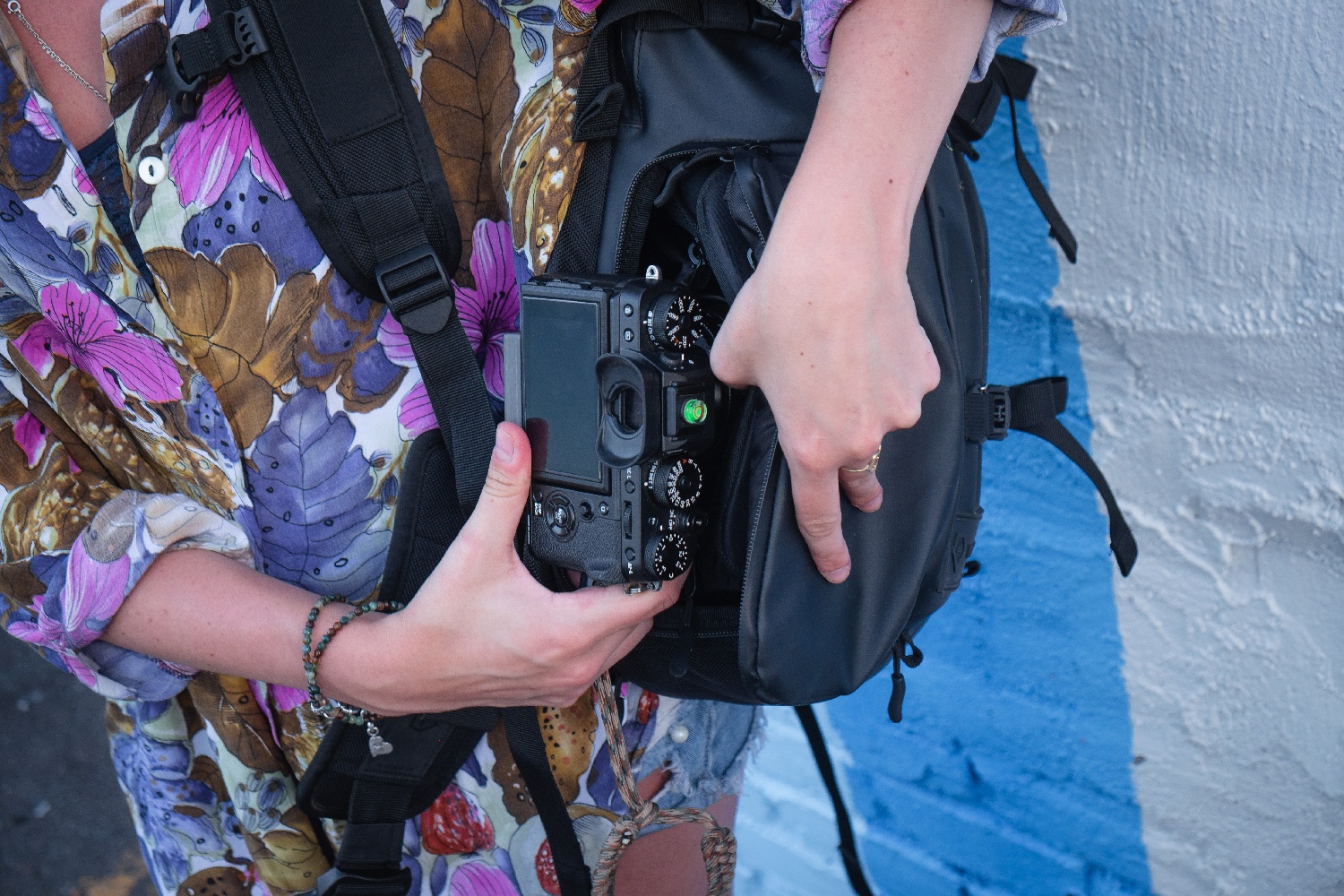 Customizability
I was impressed with the number of customizable options that PRVKE 31 offered. Between the many loops found on the pack as well as the ability to attach adjustable accessory straps (sold separately), users will be able to find many alternative means of packing.
Of most usefulness, there are four loops located on the rear of the pack and four more located on the bottom. Via these loops, travelers can attach the likes of a great camera tripod, a yoga mat, a blanket, and other same-shaped items. While backpacking in the Wind Rivers, we attached a tripod to the bottom of the PRVKE 31, a sleeping mat to the rear, and strung a tapestry through the latter. In hindsight, we think that the tripod should've been strapped to the back – as opposed to the bottom – as it sometimes irritated our tailbones.
Even though one could get away using elastic chords to arrest these objects, I highly recommend investing in WANDRD's own adjustable accessory straps. They're very easy to use and latch simply onto the bag.
Users can attach accessories on one of several loops found on the shoulder straps of the PRVKE 31. Outdoorsman may find these a good place for something like a radio while photographers may, as mentioned before, use these for a camera clip.
I will say that I've seen bags with more loops and customizable features. That being said, the PRVKE 31 succeeded in providing the right kind of customizable options by allowing users to secure large objects snugly on the rear and underneath. Give me a place to put a tripod or sleeping mat and we're golden.
Score: 4.5/5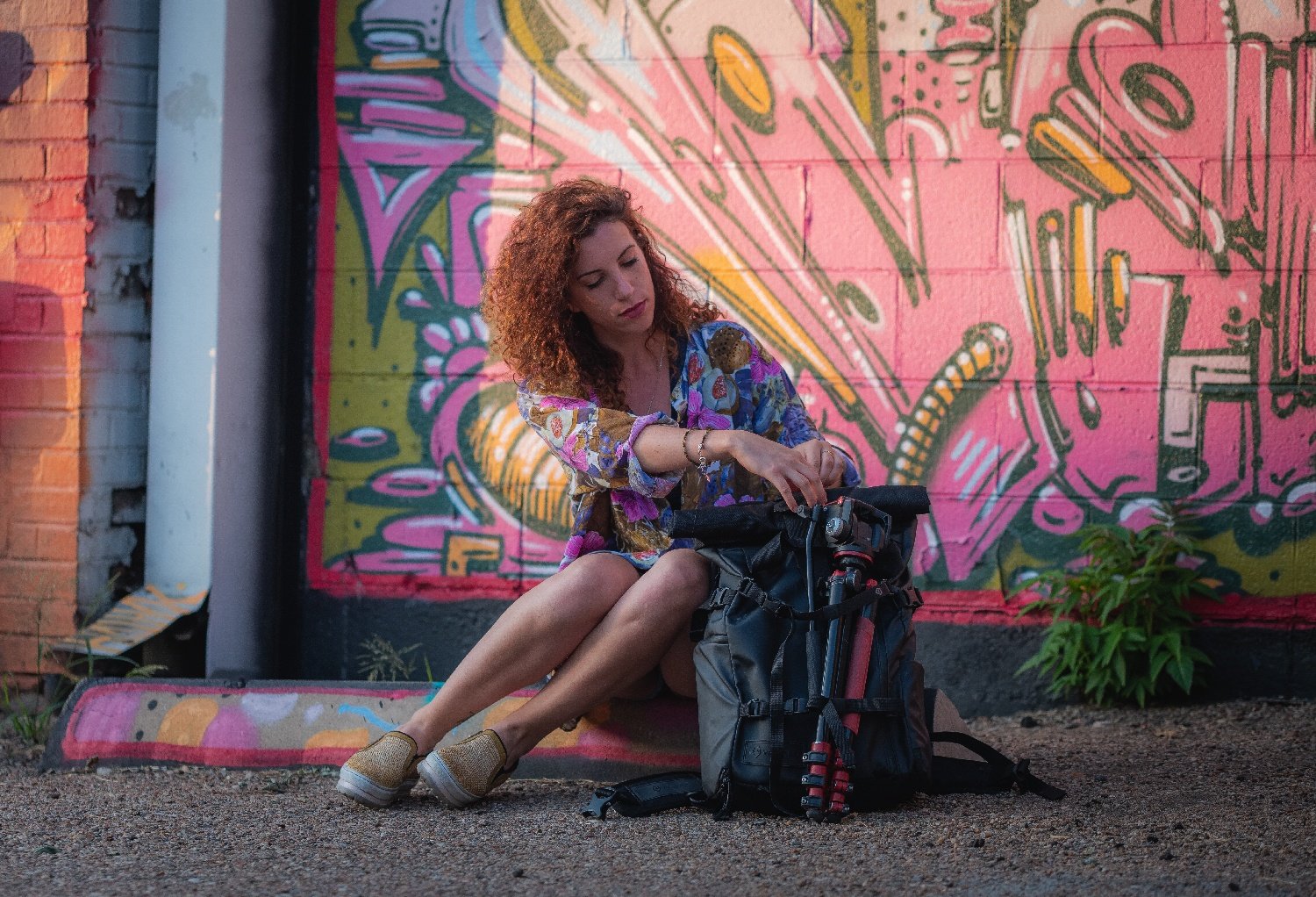 The Verdict
For those who want a backpack that can do a little bit of everything, is durable and looks damn good in the process, the WADNRD PRVKE 31 is an excellent investment. At 31 (expandable to 36) liters, this backpack can hold quite a bit and there are plenty more pockets to hold everything else.
Thanks to its robust weather-resistant design, your belongings will be safe in the WANDRD PRVKE 31 as well. Add in some customizable straps and sleek sexy design and you have one of the best backpacks for every day carry on the market.
It's pretty close but I hesitate to classify the PRVKE 31 has the perfect photography backpack. It lacks the necessary space to accommodate larger kits and there are bigger camera backpacks out there more suitable for this. I'd refrain from suggesting it as a replacement for diehard wilderness backpackers too as, while carrying larger loads for longer periods of time, it tends to weigh heavily on the shoulders and is hard to adjust for weight distribution. As an all-purpose lifestyle backpack, on the other hand, I can say with confidence that the PRVKE 31 is pretty fuckin' rad.
Though the PRVKE 31 does lack some features that would make weight distribution more manageable as well as a more dedicated photographic compartment, these gripes will be quickly dismissed by most users. At the end of the day, the PRVKE 31 just does too many things right. In closing, we at Broke Backpacker would highly recommend this bag to just about anyone.
The PRVKE 31 is currently priced at $204 on WANDRD's website without any additional accessories. You can buy these accessories with the bag or a buy a "bundle," which includes accessories in a rate flat rate.

Our GREATEST Travel Secrets…
Pop your email here & get the original Broke Backpacker Bible for FREE.
WANDRD PRVKE Review: Final Scores
Size/Weight: 5/5
Material/Construction: 4.5/5
Protection/Durability: 5/5
Aesthetics/Discreteness: 5/5
Capacity: 4.5/5
Comfort: 4/5
Ergonomics: 4/5
Customizability: 4.5/5

What We Liked About the PRVKE 31
Robust construction that can handle the elements.
Damn good looking.
Pockets everywhere!
Useful accessories.
Very adaptable.
What We Didn't Like About the PRVKE 31
Limited space for camera equipment.
Lacks some adjustability.
Some compartments are tedious to access.
Somewhat uncomfortable at 30+ lbs but this is a lot anyways.
Magnetic carrying handles aren't very magnetic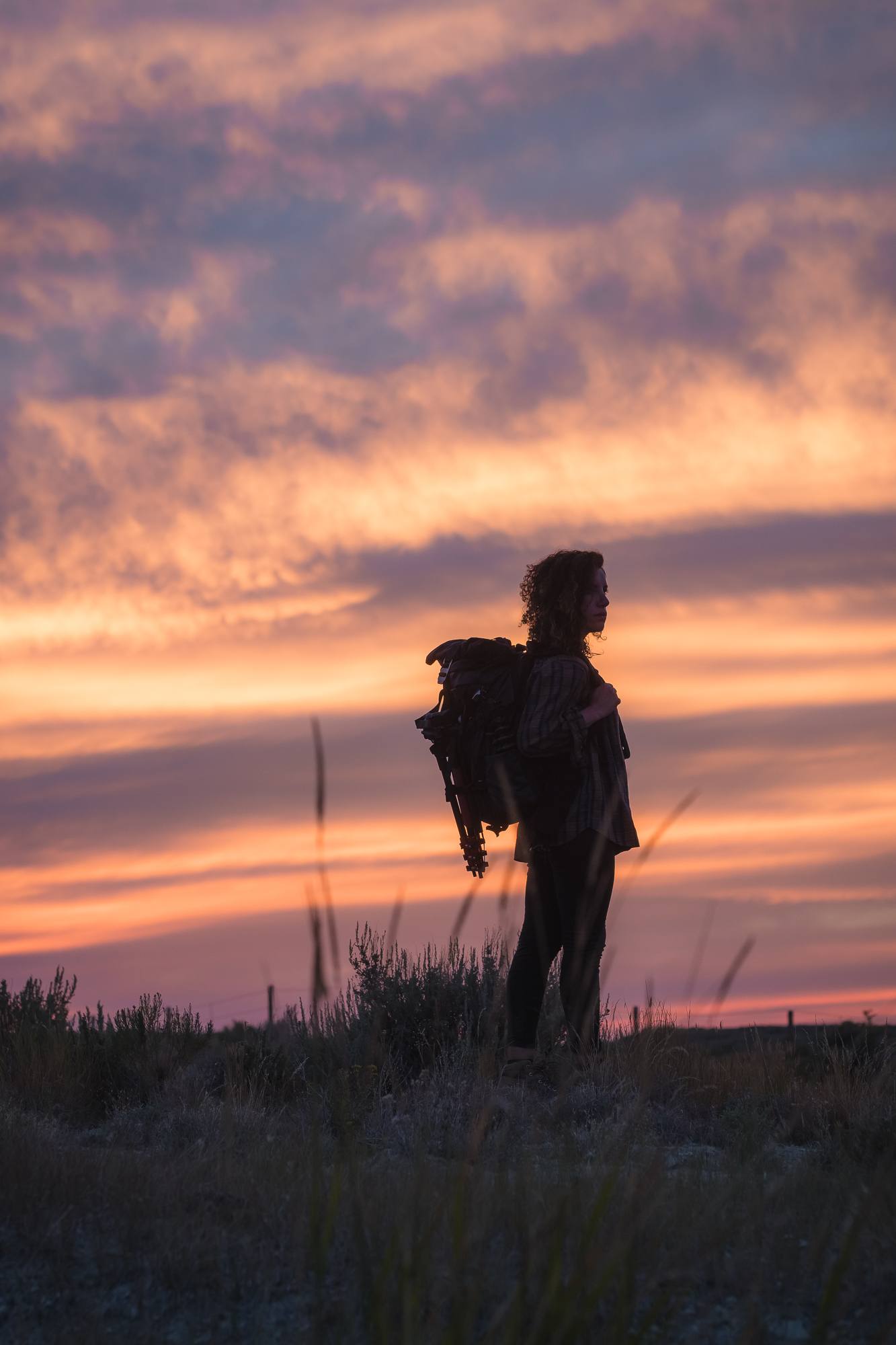 Final Thoughts On Our WANDRD Review
On a personal note, I'm interested to see how the PRVKE 31 behaves as an ultralight backpack, similar to the Aer Travel Pack 2. Though a conventional pack list (tent, sleeping pad, food, clothing, etc) may be too much for it maybe a hammock, lightweight sleeping bag, rations, and some camera gear may be ok.
I'll be testing out the WANDRD PRVKE 31 l on an overnighter in the near future and will report back.
---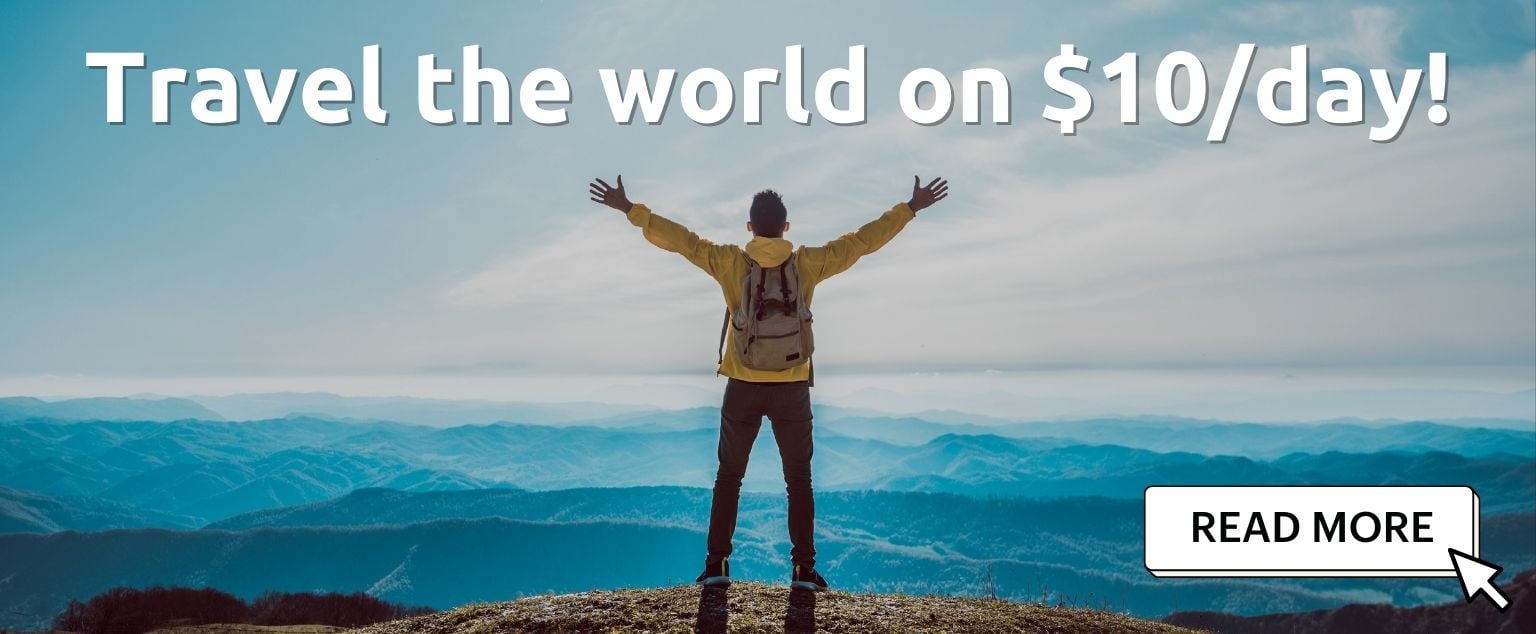 And for transparency's sake, please know that some of the links in our content are affiliate links. That means that if you book your accommodation, buy your gear, or sort your insurance through our link, we earn a small commission (at no extra cost to you). That said, we only link to the gear we trust and never recommend services we don't believe are up to scratch. Again, thank you!