Minimalist travel has tons of benefits, and more people are making the switch to a minimalist approach to backpacking and traveling.
But there's good news and bad news about minimalist backpacks…
The good news? Minimalist backpacks are amazing. They are often very modern, sleek, cater to modern travelers and are crafted with the utmost efficiency.
The bad news? There are so many awesome backpacks and different styles, that it's completely overwhelming to know where to begin! This is exactly why I've put together this monster guide to the best minimalist backpacks of 2023.
This backpack guide gives you the best options, and helps you decide which of them is best for you. Whether you're planning on simple budget travel or going on a long hike, there will be something for you.
I've made it easy for you to choose the right minimal backpack to suit your personal travel style, your budget, and your preferred style.
Let's get right to it…
Quick Answer: Best Minimalist Backpacks Review
BEST OVERALL MINIMALIST BACKPACK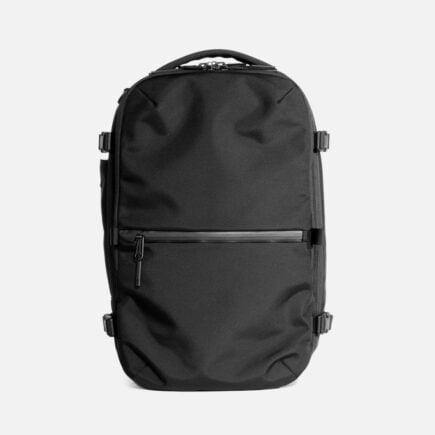 BEST OVERALL MINIMALIST BACKPACK
AER Travel Pack 3
Price > $$
Weight > 4.12 lbs.
Liters > 35
Best Use > International travel, everyday use.
BEST CARRY-ON BACKPACK FOR MINIMALISTS
BEST CARRY-ON BACKPACK FOR MINIMALISTS
Tortuga Travel Pack 30L
Price > $$$
Weight > 4 lbs
Liters > 30
Best Use > International travel, everyday use.
BEST MINIMALIST BACKPACK FOR TRUE MINIMALISTS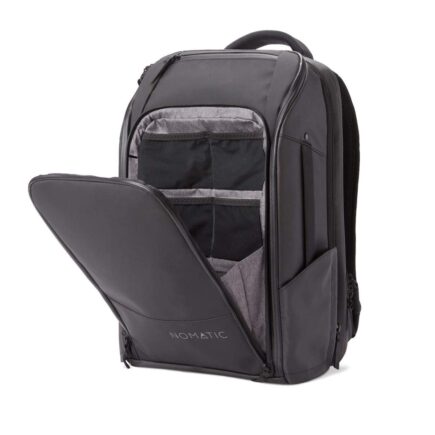 BEST MINIMALIST BACKPACK FOR TRUE MINIMALISTS
Nomatic Travel Pack
Price > $$$
Weight > 4.16 lbs.
Liters > 20/30
Best Use > Short trips and everyday use
BEST MINIMALST BACKPACK FOR WOMEN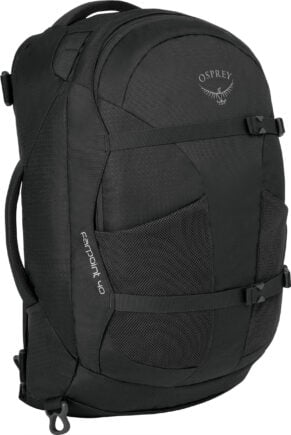 BEST MINIMALST BACKPACK FOR WOMEN
Osprey Farpoint 40
Price > $$$
Weight > 3 lbs. 8 oz.
Liters > 40
Best Use > International travel, everyday use.
BEST MINIMALIST BACKPACK FOR HIKING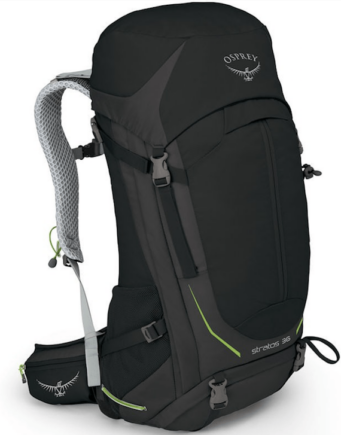 BEST MINIMALIST BACKPACK FOR HIKING
Osprey Stratos 36
Price > $$
Weight > 3 lbs. 4.5 oz.
Liters > 36
Best Use > Day hiking, camping, travel, light backpacking.
BEST MINIMALIST LAPTOP BACKPACK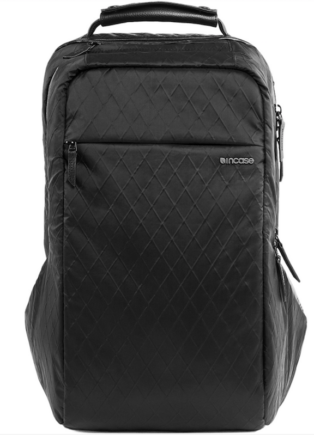 BEST MINIMALIST LAPTOP BACKPACK
Incase Icon
Price > $$$
Weight > N/A
Liters > 13
Best Use > Laptop storage, everyday use.
BEST MINIMALIST BACKPACK FOR DAY HIKES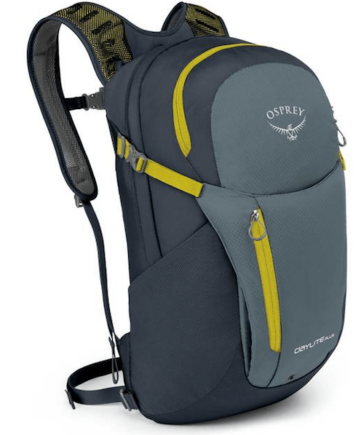 BEST MINIMALIST BACKPACK FOR DAY HIKES
Osprey Daylight Plus
Price > $
Weight > 1 lb 5 oz.
Liters > 20
Best Use > Day Hikes/urban travel.
BEST BUDGET MINIMALIST BACKPACK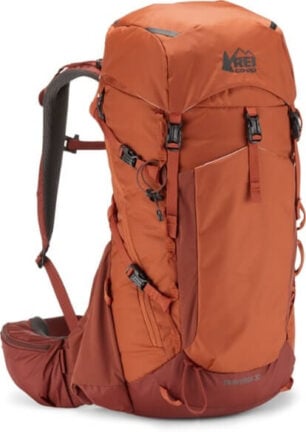 BEST BUDGET MINIMALIST BACKPACK
REI Co-op Traverse 32
Price > $$
Weight > 2 lbs. 9 oz.
Liters > 32
Best Use > Backpacking, travel, camping.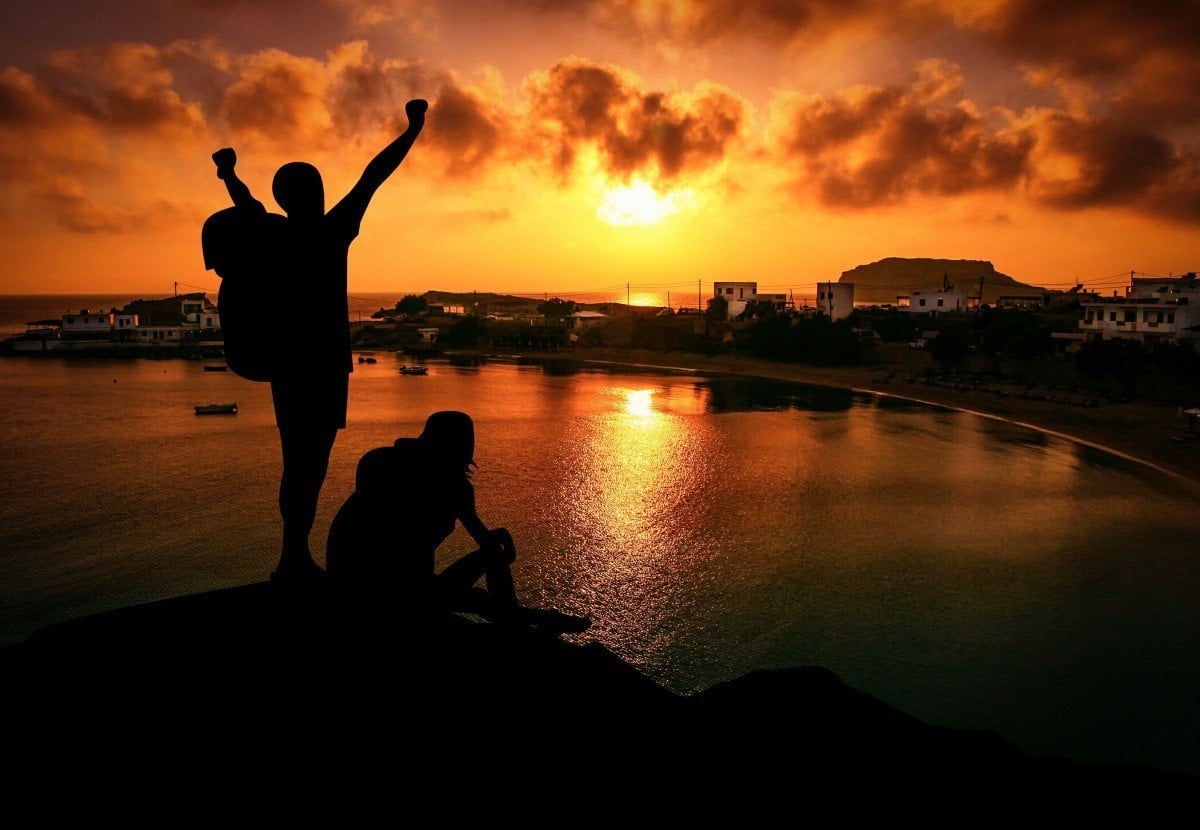 Best Minimalist Backpacks Review: Top Picks and Performance Breakdowns
This ultimate review of the best minimalist backpacks of 2023 provides you with my top picks, comparison table for easy cross-referencing, advice for first-time buyers, what I like and what I don't like about each backpack, advantages of minimalist travelling and much more!
Let's take a look at my top picks for the best minimal backpacks in 2023…
Price: $249
Weight: 4.12 lbs.
Capacity: 35 Liters
Carry-on: Yes
One thing should be clear from the very beginning of this review: the best minimalist backpacks are not featureless, bare-bones, impractical backpacks. Minimalist backpacking might limit the amount of stuff you can bring with you, but it certainly does not mean that you can't travel in organized lightweight bliss.
For travelers on the move, the AER Travel Pack 3 is one badass backpack. It's one of the best backpacks for every day carry!
Basically, if ever there was a travel bag to cover ALL of your minimalist travel needs, the AER Travel Pack 3 Bag would be at the very top of the list.
It comes with a ton of brilliantly thought out pockets, compartments, and gear storage options. It even comes with a shoe storage compartment built-in. No more cramming those dirty shoes in the front pocket of your backpack, eh?
From start to finish the Aer Travel Pack 3 features one sleek design after another. My favorite features include the fleece-lined valuables pocket, the laptop pocket, and the high-quality water-resistant materials they used.
Remember, the Travel Pack 3 is one of the best carry-on bags for travelers as well. Well done, AER, well done.
Check out my in-depth AER Travel Pack review here.
Pros
Great organization for travels
Sleek and sharp design
Mutiple pockets w/ specific compartments
Cons
Expensive
You'll need to pay extra if you want the travel bag plus all of the accessories
Definitely not a hiking backpack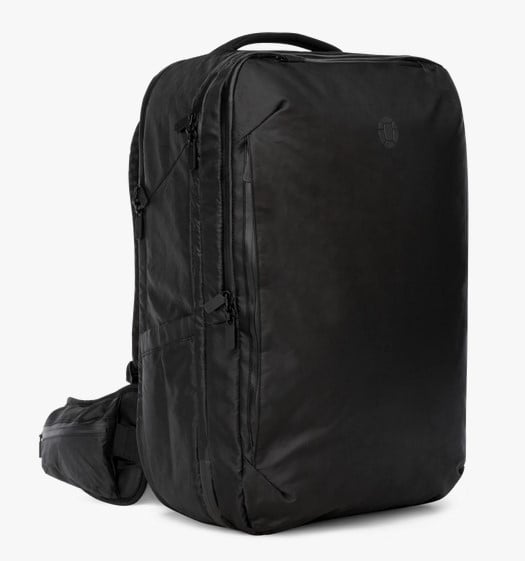 Price: $325
Weight: 4 lbs
Capacity: 30
Carry-on: Yes
For this review, I am recommending the Tortuga Travel Pack 30 liter model.
The height-adjustable suspension system and padding make the Outbreaker very comfy, in addition to it being super practical. For those backpackers obsessed with staying organized, the Tortuga Outbreaker will be your new best friend.
Now the Outbreaker is quite heavy for such a small backpack. All that padding and storage adds up, but the performance it delivers makes up for that in my opinion.
The Outbreaker's design enables its the main compartment to be opened like a suitcase – which is 10 x's more convenient than a traditional backpack. Reaching my stuff was simple because of the organization of the compartments.
I am a big fan of the Tortuga company and the gear they make as it is always top quality. For an excellent carry-on backpack, the Tortuga Outbreaker 35L is where it's at.
Check out my in-depth Tortuga Outbreaker review.
Pros
Custom made for carry on
Comfortable padding
Convenient access through big opener
Cons
Heavy
Doesn't come with a rain cover
Expensive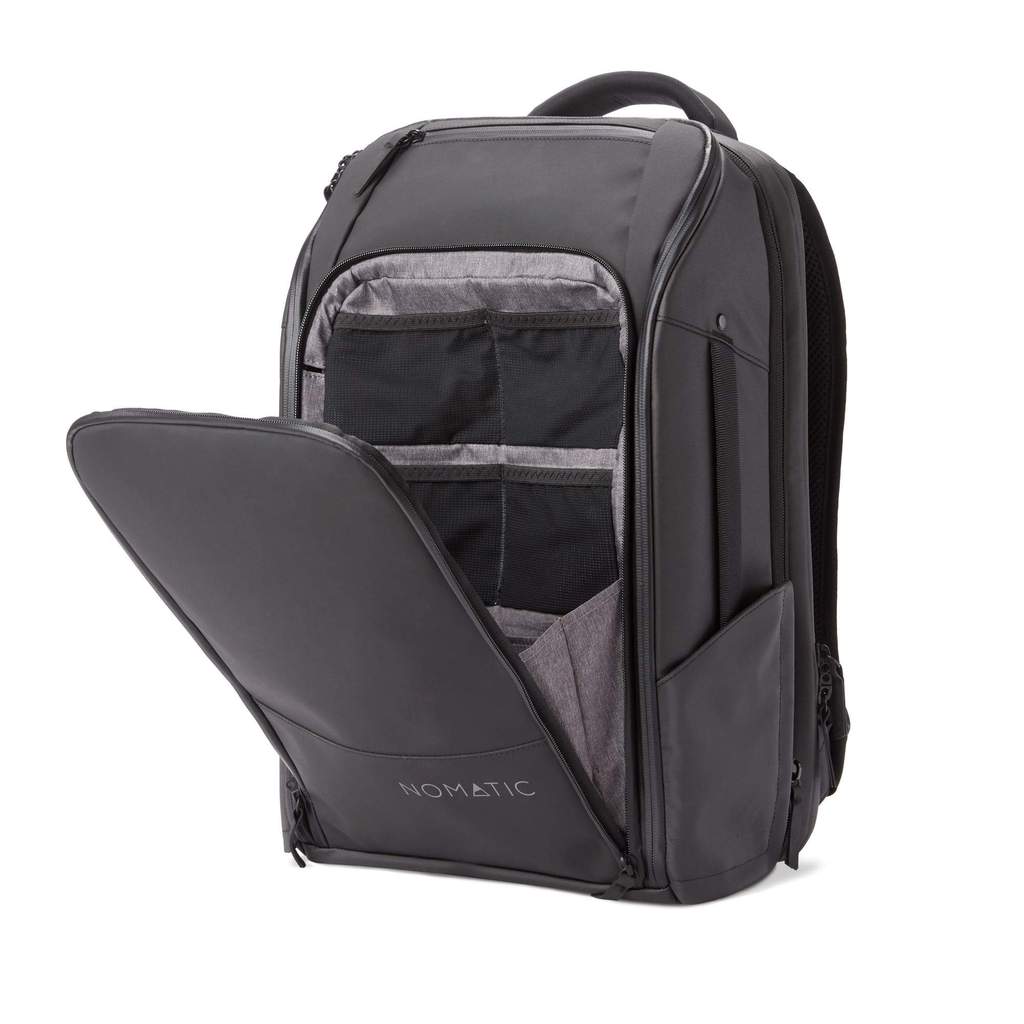 Price: $260
Weight: 4.16 lbs
Capacity 20/30 Liters
Carry-On: Yes
The 40 liters of the AER pack is certainly nice. It's the general standard across the board for minimalist backpacks given that they ALMOST always qualify for carry-on luggage.
However, 40 litres is excessive for many modern-day travelers. People who take shorter frequent trips or business excursions may just find the extra space a little too bulky. That's where the Nomatic Travel Pack comes in.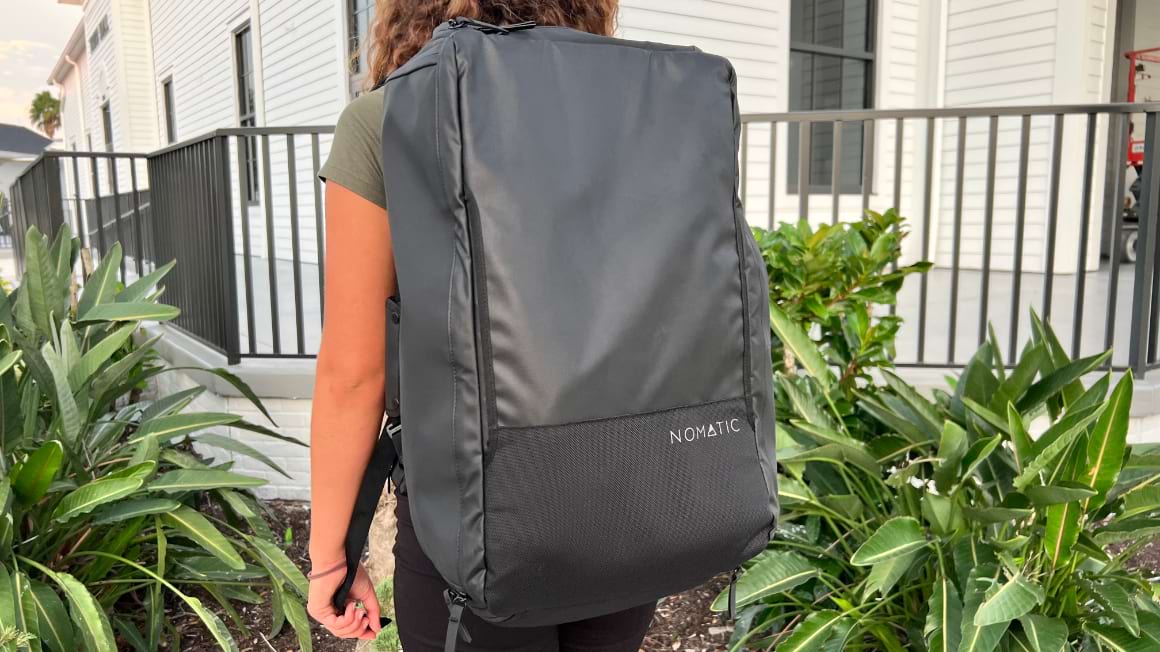 This baby starts at a cool 20 litres – perfect for a gentle amble around a new city – but expands out to a very comfortable 30 litres. The slimline design removes that slight turtle-effect of many other 40 litre minimalist backpacks. If you are wondering how to pack light then the answer is go Nomatic!
All your tech is still well-protected. Nomatic has not skimped on the durability in the slightest, and they've still managed to sneak in that lovely shoe compartment!
Whether you're a weekend-tripper or just a true disciple of the school of minimalism, the Nomatic Travel Pack is perfect for you. There's a place for everything you need, and everything you don't need… well… leave that at home!
Pros
20 to 30 liter expansion
Hella durable!
Makes airport check-ins a breeze
Cons
Premium price
Heavier than you'd expect
Smaller size can be punishing on longer trips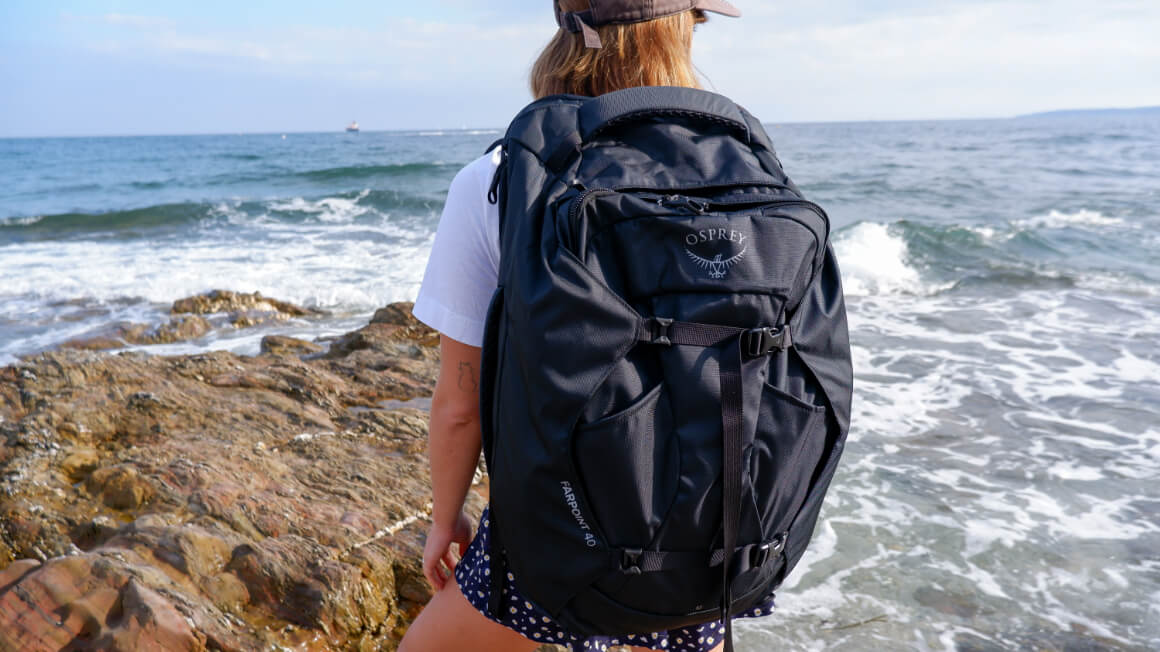 Price: $185.00
Weight: 3 lbs. 8 oz. (size s/m)
Capacity: 40 Liters
Carry-on: Yes
The Osprey Farpoint 40 is not specifically a women's minimalist backpack. In fact, it is a unisex backpack.
That said, I will not insult the adventurous lady-readers of this blog by offering up a pink, flimsy, featureless backpack. That would be pointless and not helpful in the slightest. The Osprey Farpoint may be unisex, but it is certainly one of the best minimalist backpack options for female backpackers on the market.
The Farpoint 40 makes for an excellent minimalist travel bag if you're planning a trip to South America or South East Asia.
The backpack features a large zippered panel that gives access to the main compartment. The zippers have lockable sliders too for added security.
There are three different ways you can carry the Osprey Farpoint 40. The standard padded shoulder straps, the padded top and side handles for hand carrying, and detachable messenger-style shoulder strap.
An important point to make is that the Osprey Farpoint 40 can be carried on planes. 99% of airlines will let you use this minimalist bag as a carry on, which over your travels will save you a ton of time and money. #gamechanger.
By going with a minimalist travel-light bag like the Osprey Farpoint 40, you'll be able to keep all of your valuables with you. Plus, you'll save a ton of money on checked baggage fees (which pays for the bag ten times over!).
Check out my in-depth Osprey Farpoint 40 review.
Pros
Lockable zippers
Multiple ways to carry it
Super-lightweight and comfortable
Cons
Not a hiking backpack
Lacks the space for travelers with lots of gear needs
Laptop pocket might be too small
Ladies & Gents, It's Time to Step Your GEAR Game Up. 😉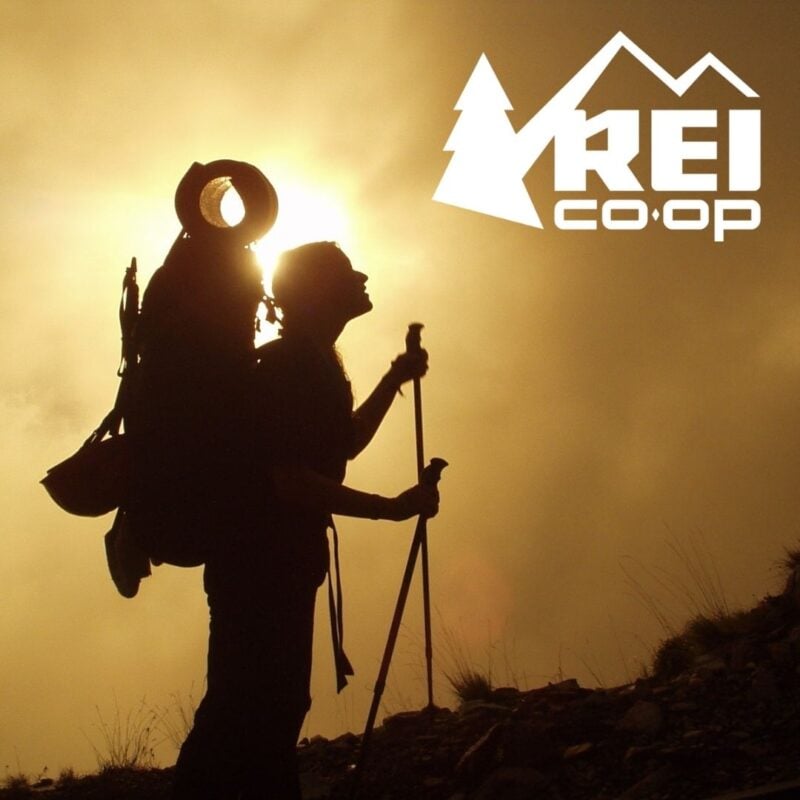 REI is one of America's biggest and most-loved outdoor gear retailers.
Now, for just $30, get a lifetime membership that entitles you to 10% OFF on most items, access to their trade-in scheme and discount rentals.
Join REI Today!
Before we go any further, be sure to check out our friends over at Nomads Nation for a super in-depth video review of even more of the best minimalist backpacks.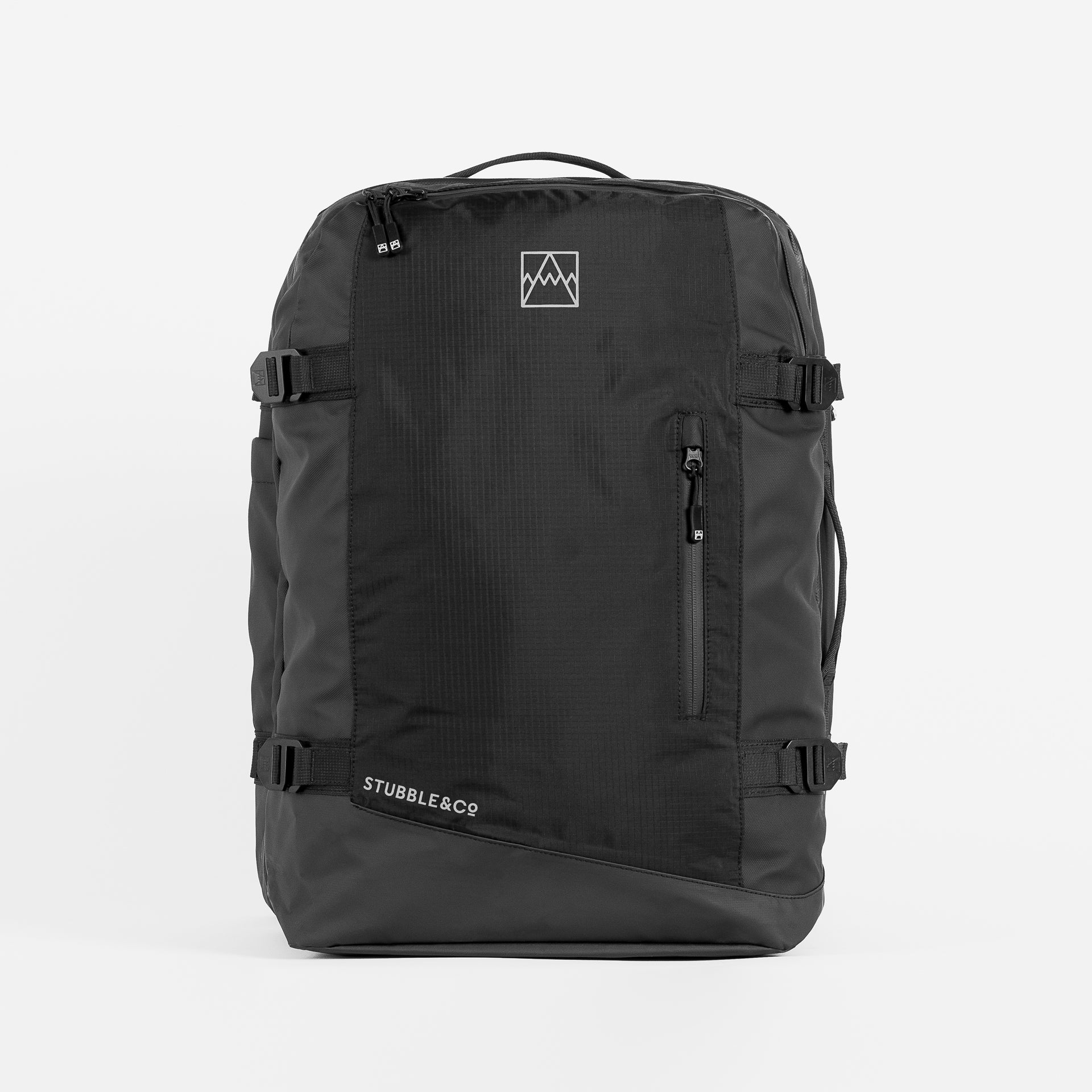 Price: £195
Weight: 1.7kg (3.7 lb)
Capacity: 42 Liters
Carry-on: Yes
The Adventure Bag from Stubble & Co is possibly the most perfectly designed carry-on-sized travel bag I have ever seen.
Not only does it follow the trend of providing a clamshell opening, but it goes one step further by instead opening up into two mesh-covered areas. Not only that but each side is divided up into several different-sized zippered compartments. I am such a massive fan of this and it helps me keep all my gear super organised and fits my packing cubes in perfectly.
In terms of capacity, when combined with the superior organisational features, it offers the perfect size for both long backpacking trips, weekend breaks and short holidays. The size also means the bag is compliant for carry-on travel which is such a time and money saver on the road, not to mention lowering the possibility of your gear getting lost!
The material on The Adventure Bag is tough, durable and weather resistant whilst being completely soft-sided with no rigid elements. This makes the bag pretty light for this style and quality compared to some of the other similar packs I've tried out. It also makes it much easier to compress down using the side straps when things are getting a little tight!
Other notable features are the waterproof shoe compartment which is perfect for keeping soiled gear away from all your other shiz. This bag also comes with a rain cover too which in today's world is actually pretty rare, so I really rate this! The hidden valuables pocket for passports too is something that is super useful too.
Overall, I love the functionality of this bag for both long and short-term trips alike. The high quality of the materials and construction also gives me confidence in the bag's ability to cope with the sort of abuse that comes with backpacking too!
Pros
Separate laptop compartment
Clamshell opening
Lots of organisation
Cons
Shape is a little boxy
Have to completely open bag to access anything
Expensive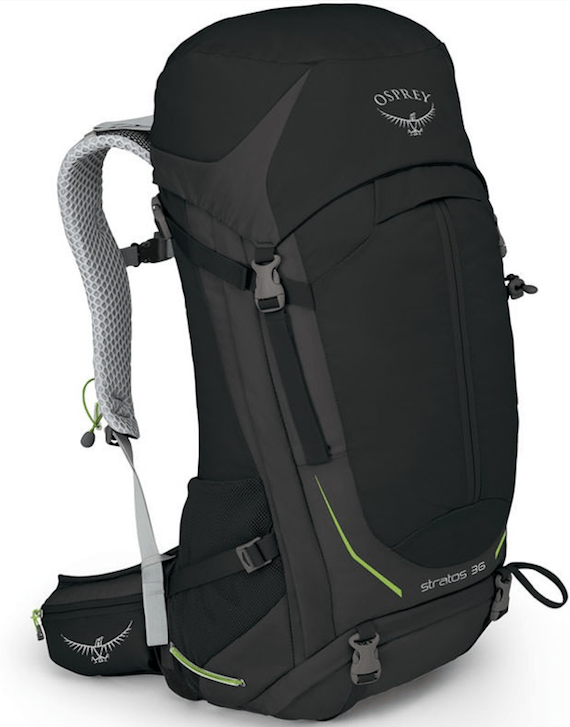 Price: $220.00
Weight: 3 lbs. 4.5 oz.
Capacity: 36 Liters
Carry-on: Yes
I am big fan of Osprey backpacks. For the best hiking backpacks, Osprey has been an industry leader for years. The Osprey Stratos 36 is currently a good reflection of that tradition!
The Stratos 36 is a fully functional, durable, and versatile minimalist hiking backpack. It provides excellent padding, weather protection (rain fly included), and hiking performance.
36 liters does have its limits—though it also comes with a certain freedom. Having less stuff is truly a blessing. In addition to your physical body being more able to move with less restrictions, in an age of hyper-consumerism, cutting down on useless shit in your life is a liberating feeling.
I really enjoy having a lightweight minimalist travel backpack that I can rely on for short hiking trips.
The hipbelt, chest straps, and shoulder straps are all fully adjustable allowing you to obtain the perfect fit. Even better is the fact that the hipbelt straps and the chest straps are padded with die-cut foam and covered in mesh to provide an even more comfy experience. A big bonus is that the Stratos 36 comes with its own rain cover, which isn't normally seen in Osprey bags.
For a versatile minimal backpack that will do you right in the city as well as in the mountains, look no further than the Osprey Stratos 36.
Check out my full review of the Osprey Stratos 36.
Pros
Slick and comfortable design
Comes with raincover
Hip and chest straps for secure fit
Perfect for hiking
Cons
Side mesh pockets make it difficult to access waterbottles
Squeaks sometimes
Contoured back panel shape isn't for everyone

Do You Want to Travel FOREVER??
Pop your email in below to get a FREE copy of 'How to Travel the World on $10 a Day!'.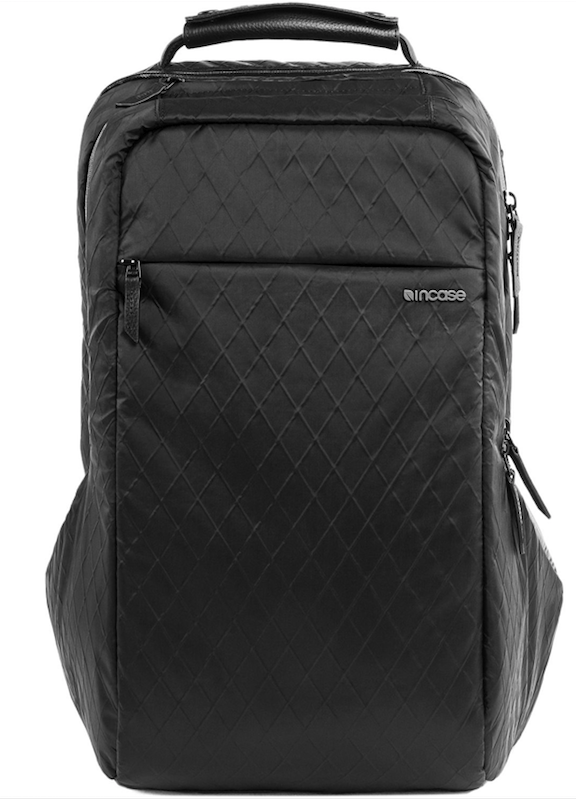 Price: $219.95
Weight: 2lbs
Capacity: 13 Liters
Carry-on: Yes
Incase is a well-known gear company in the realm of laptop storage and protection solutions. Their Incase Icon backpack is the perfect minimalist laptop backpack. With only 13 liters of storing capacity, it is amazing how Incase incorporated so many features.
The design is sleek, practical, and durable; it is no wonder the Incase Icon has won heaps of awards recently.
For storage, the main compartment provides space for larger items (laptops) and organization for flat documents and small accessories. For smaller items, the secondary compartment offers a series of organizer pockets to hold tech accessories and other odds and ends.
A cool bonus feature is the hip-side power pocket with an integrated cable port which allows easy access to a portable power bank or headphones.
My only complaint about this minimalist backpack is the price. A 13-liter laptop backpack isn't super useful for much else other than transporting a laptop and the associated kit, but if you are looking for in a low-volume backpack to fit only this, then you have certainly found it.
I'm also a big fan of Incase's products, and I'm sure you will be too once you put the Icon into action.
Pros
Low-volume but great features
Durable
Padded laptop pocket
Cons
Small (only 13 liters)
Expensive
Not super versatile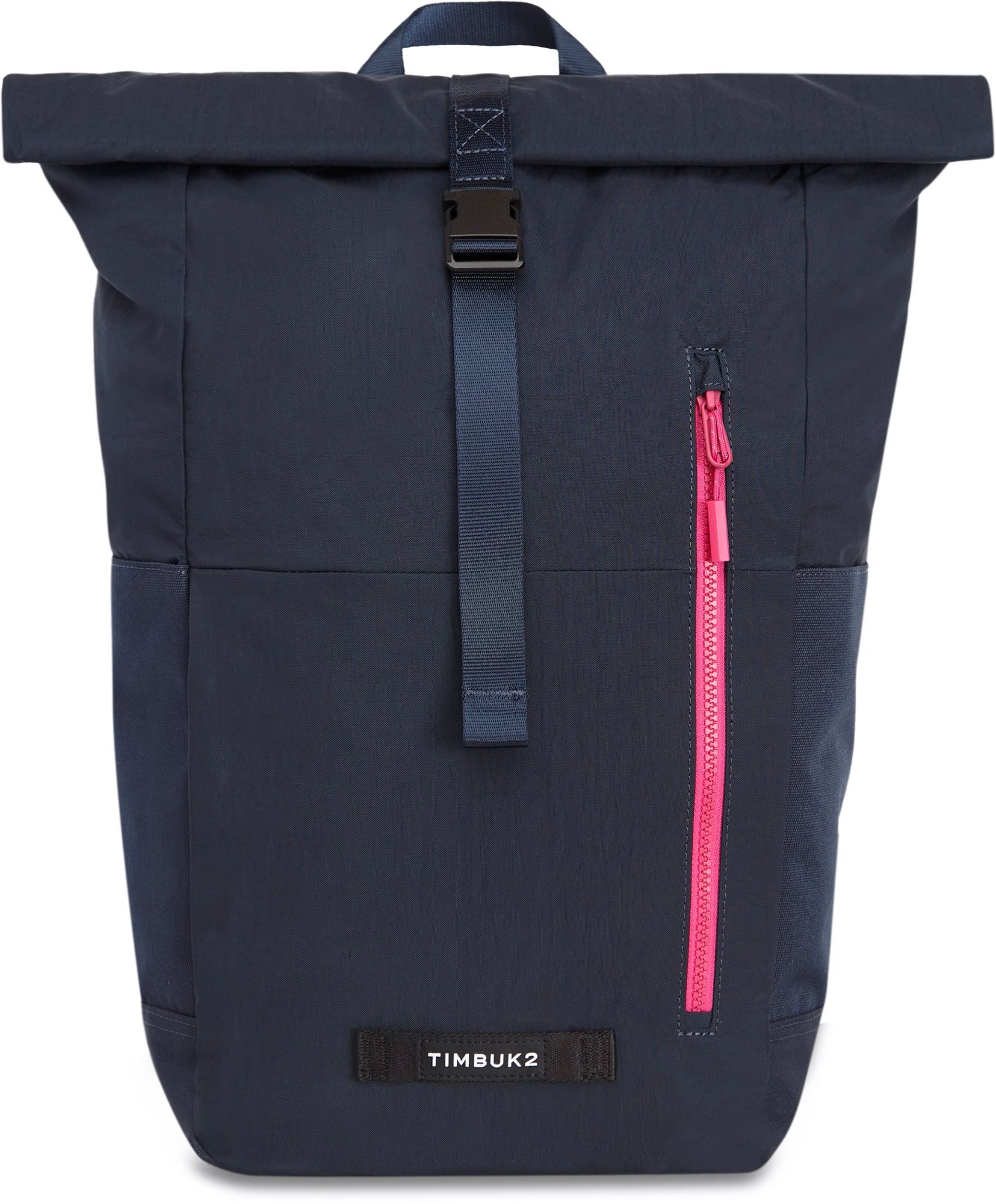 Price: $89.00
Weight: 1 lb. 5.1 oz..
Capacity: 23 liters
Carry-on: Yes
Looking for an awesome minimalist laptop backpack that is comfortable, stylish, AND lightweight? Meet the Timbuk2 Tuck Eco Pack. In addition to being a high-performing minimal backpack, it was specifically purpose-built to safeguard your electronics and important documents.
The Timbuk2 Tuck Eco Pack features expandable volume via the flap or roll top main opening. This design is cool for when you don't need to pack HEAPS of stuff. Other backpacks end up being floppy and odd-shaped when they are not packed to full capacity.
Since more backpackers are traveling with high-end electronics, having a tough minimalist backpack that offers up sufficient padding and protection to keep your stuff safe is a huge bonus. AND the Tuck Eco Pack is highly water resistant, adding even more bonus points.
I'd say the Timbuk2 Tuck Eco is not the ideal long-term traveling backpack. It is simply too small to be used that way. For quick weekend trips or for everyday use in your busy digital nomad life, the Tuck Eco Pack is the perfect backpack.
Pros
Affordable
Water resistant
Expandable volume
Cons
Straps can feel stiff
Questionable zipper quality
Customers have expressed concerns about the long-term quality of the bag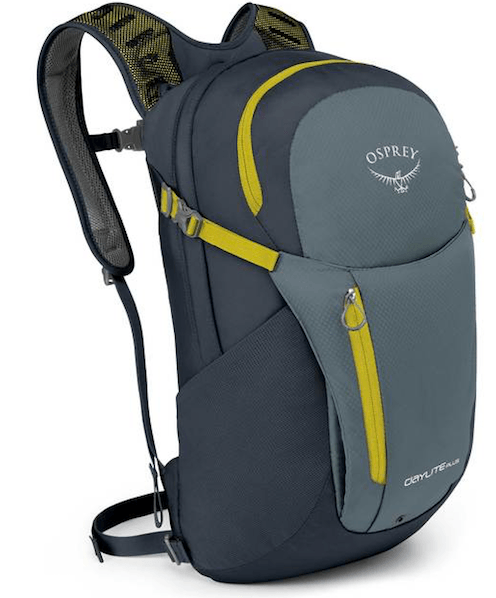 Price: $75.00
Weight: 1 lb. 5 oz.
Capacity: 20 Liters
Carry-on: Yes
Osprey has arrived on my best minimalist backpacks list again…. But I doubt you're surprised 😉
For day hikes, the Osprey Daylite Plus is a top candidate for the best minimalist backpack. For most day trips where your primary needs are packing snacks, water, a few layers, and maybe some electronics, the Daylite Plus can serve all of your needs and more.
Frankly, Osprey did a truly fantastic job incorporating pockets into the Daylite Plus. Even this normally never-satisfied-by-amount-of-pockets-dude (myself) is very pleased, especially when looking at the price ($75!).
A great addition to the Daylite Plus is the open-topped pocket for quick-use items. To top it off, a small front zip pocket allows you to store items you use frequently in their own zone.
If you are the kind of minimalist hiker that likes to keep things organized, the Osprey Daylite Plus makes it easy to keep your stuff squared away.
The Osprey Daylite Plus helps keep you stay cool when you are active, perfect fro those sweaty-summer hikes. Be sure, the backpack is not a magical anti-sweat device, though the mesh back panels really do aid in keeping the air flowing as well as possible.
To add rain protection to your minimalist backpack, you can pick up an Osprey Rain Cover ($23.95). Be sure to take the extra small size!
Check out my in-depth Osprey Daylite Plus review.
Pros
Fits the necessary equipment
Panels allows airflow when being carried
Very affordable
Cons
Not ideal for long hikes
No rain cover
Frameless backpack not intended for heavy loads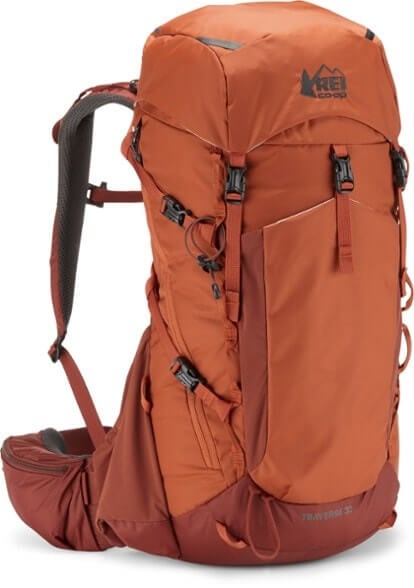 Price: $139.00
Weight: 2 lbs. 9 oz. (size m)
Capacity: 32 Liters
Carry-on: Yes
Quality minimalist backpacks are neither super cheap nor super expensive. Luckily, the best minimalist backpacks do not share the same price tag as ultralight backpacks. With the REI Traverse 32, you get a good balance of quality offered up at a decent price point.
The Traverse 32 is an excellent option for a versatile travel and/or hiking backpack. It's intended use is in fact hiking, though it makes for an excellent travel backpack for minimalist backpackers as well.
The REI Traverse 32 holds plenty of gear for overnight hiking trips, but it's sleek enough to carry as a daypack if need be. And it's designed to make every step of your trail time more comfortable.
Some of my favorite features include the large zippered front pocket for on-the-go organization which lies on top of a large stuff-it pocket to store wet, dirty or bulky gear. The "stuff-it" pocket is great for storing sandals, a travel towel, or others bits and pieces too.
You may be thinking $139 bucks isn't dirt cheap. Remember this: REI has one of the best return policies of any outdoor gear retailer. If anything whatsoever goes wrong with your Traverse 32, you can get it repaired or replaced guaranteed.
If you are planning on traveling to warm-weather climates, the Traverse 32 is a great choice for that. Two more awesome features: a rain cover is included and the backpack is compatible with a hydration reservoir. Score!
Pros
Rain cover and hydration reservoir
Low-volume but big storage space
Sleek design
Cons
A few users have reported problems with the chest straps
Not ideal for super serious/long-distance hiker
Heavy for a 32 liter backpack
The best present of all… is CONVENIENCE!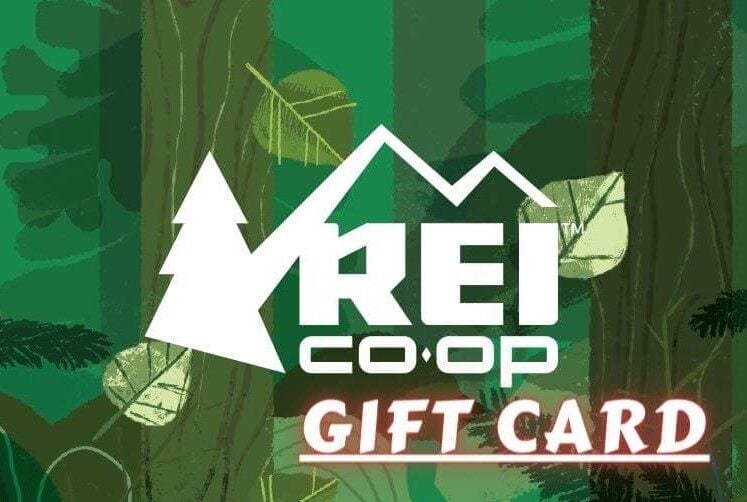 Now, you could spend a fat chunk of $$$ on the WRONG present for someone. Wrong size hiking boots, wrong fit backpack, wrong shape sleeping bag… As any adventurer will tell you, gear is a personal choice.
So give the adventurer in your life the gift of convenience: buy them an REI Co-op gift card! REI is The Broke Backpacker's retailer of choice for ALL things outdoors, and an REI gift card is the perfect present you can buy from them. And then you won't have to keep the receipt. 😉
Buy on REI!
Best Minimalist Backpacks Comparison Table
How to Choose the Best Minimalist Backpack: Buying Advice
Now that you have see my top picks for the best minimalist backpacks, you need to know a few more things before you go to buy your own.
Like any piece of gear, minimalist backpacks are very activity specific. What will be an excellent choice for certain activities/uses will not translate into a good choice for other applications.
Below I'll cover a few factors that you should consider before buying a minimalist backpack.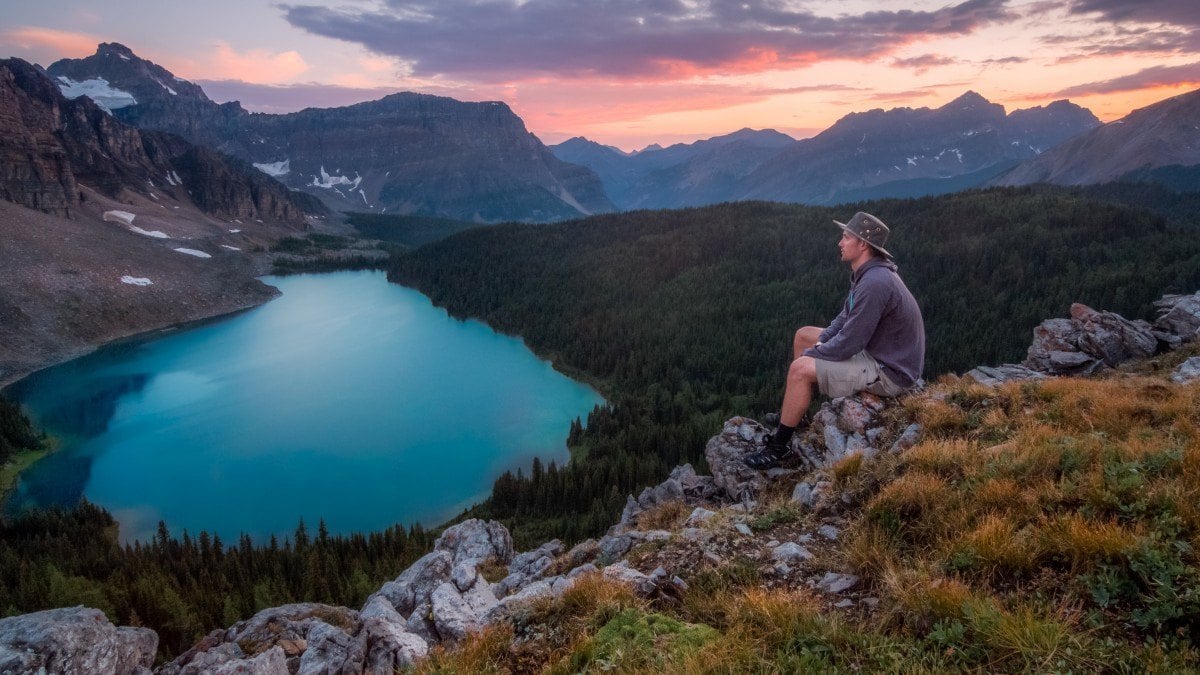 Finding the Best Minimalist Backpack Size
It's a given that whichever minimalist backpack you go with, it is going to be rather small. That's the point! Limiting what you can bring on any given journey is at the core of minimalist travel and philosophy.
For me personally, I'd say going with a minimalist backpack in the 35-40 liter range is going to give you the most versatility. Anything bigger and the backpack ceases to be minimalist. Plus, you won't be able to use it as a carry-on backpack and things just start spiraling down hill from there.
If you are just looking for a smaller backpack to supplement your full-sized hiking backpacker, going with a 20-liter/30-liter is probably your best bet. You also have to keep in mind that it has to sit perfectly on your back, in order to avoid annoying scratches and pressure points. Finding the right fit is just as important as finding the right size.
Laptop-specific backpacks need not be overly large as the main purpose is just to transport your laptop and a few other bits and pieces.
Certainly don't be intimidated by going with a minimalist backpack. You'll find it to be a liberating feeling to hit the road without the burden of carrying a truly massive backpack.
Organization and Design Features of your Backpack
Packing your bag can be a struggle, but certainly doesn't have to be.
In order to get the most of each backpack, the ones featured in this review have created some pretty ingenious organizational features. Some backpacks are so well-endowed with pockets, sleeves, and compartments that my brain struggles to even see the backpack as minimalist at all.
For the sake of this review however, we are defining minimalist as small-volume backpacks, not bare-bones as I mentioned before. You will have noticed that some of the more expensive backpacks are loaded with cool features. This is something you simply have to accept. The more you want, the more you have to pay.
You can be sure that every minimalist backpack has its own unique offerings. Dial in what sort of features are important to you and factor that into your final decision when the time comes to buy your backpack.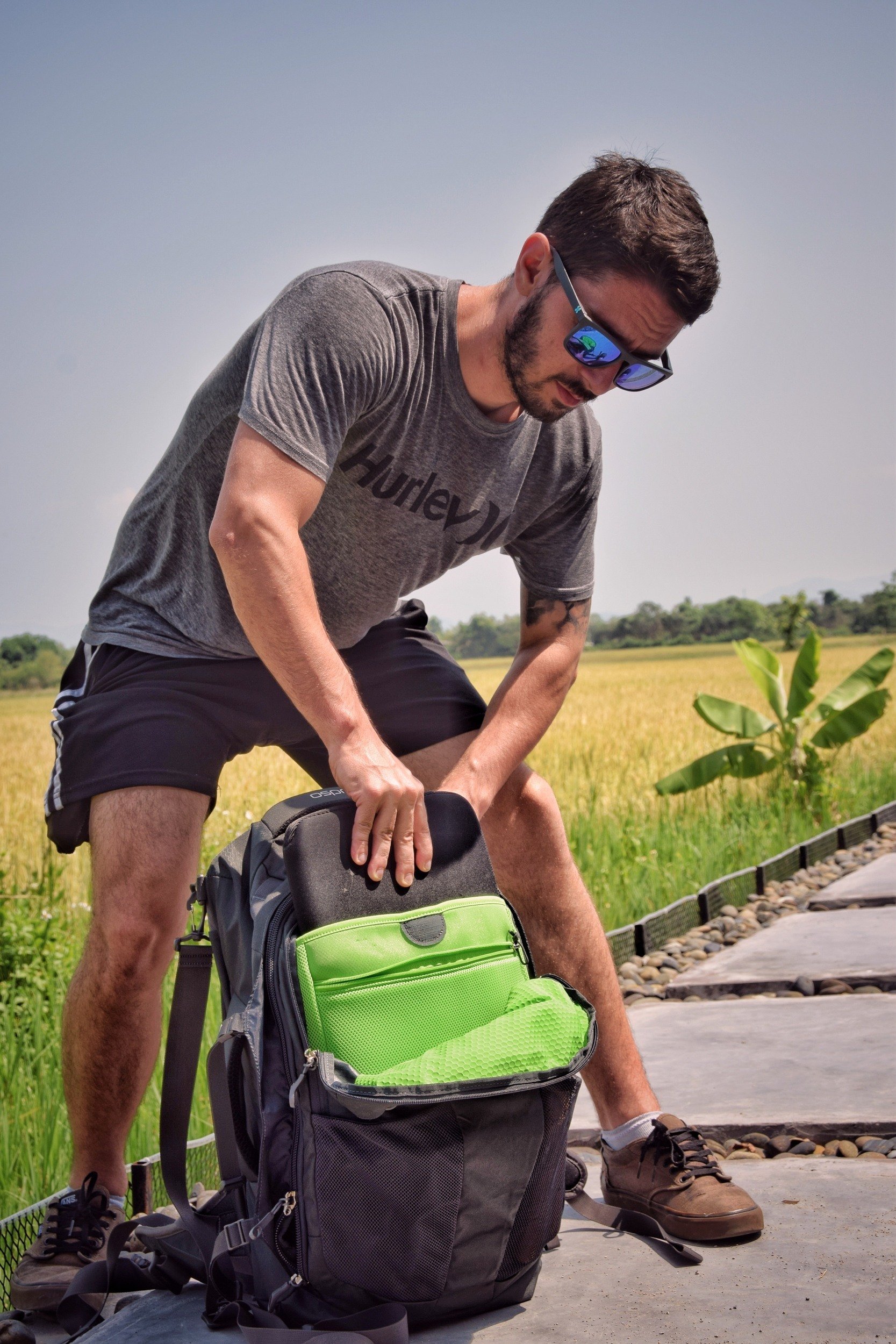 Hiking vs Travel Backpacks
I understand that for some backpackers, hiking just isn't their thing. If you don't foresee yourself doing much hiking on any given backpacking trip, then going with a travel-only minimalist backpack is the way to go. Often you get more travel-specific features and organizational bits when the backpack is designed for travel. Makes sense.
Likewise, if you're a keen hiker, you are probably interested in things like comfort, fit, suspension, breathability, etc.
What you intend to use your minimalist backpack for most should determine what style of backpack you go with. If the bag you have your eye on is going to be your main travel backpack, again, you need to factor in what you will be doing most of. Simple, right?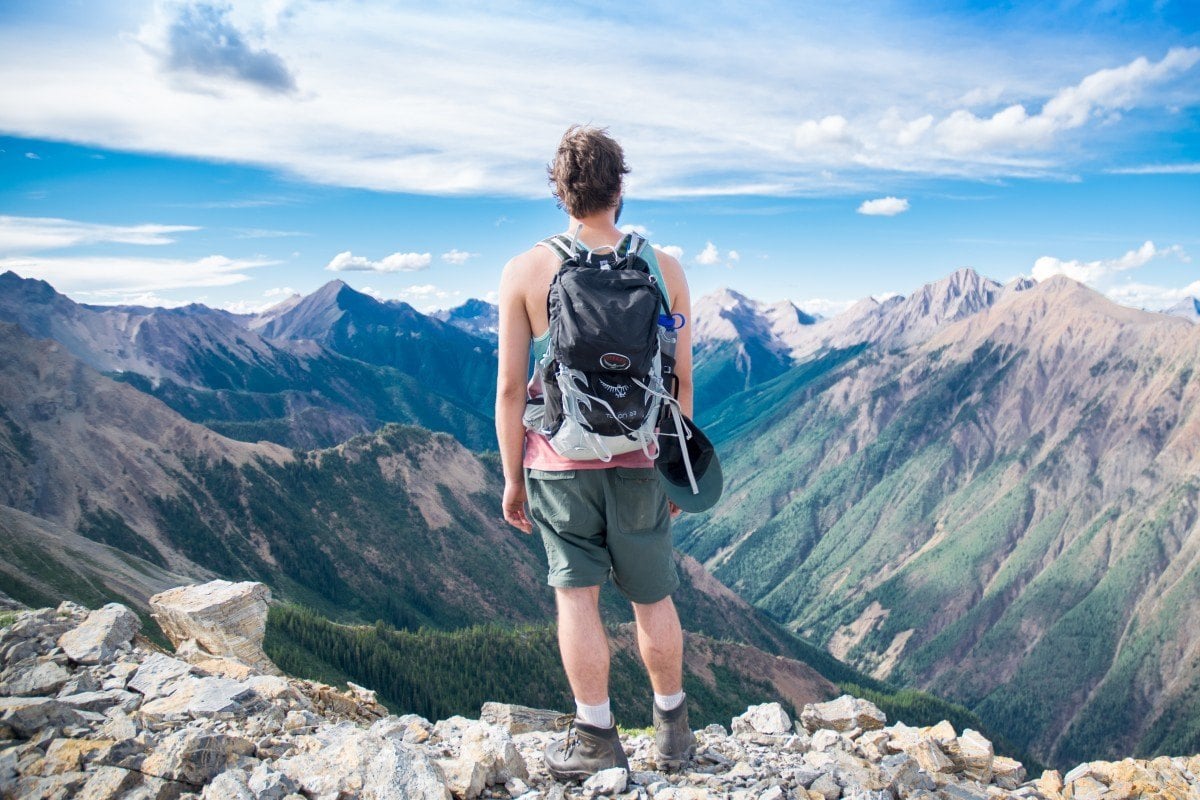 I personally do a lot of hiking, so I need my backpack to be multi-functional. That means:
sacrificing look for efficiency
choosing comfort over sleekness
going for simple structure than lots of pockets and organizational features
That said, all of the best minimalist bags for hiking on my list still have plenty of cool features. They are just purpose-built for travel like some of the others.
For a stand alone pack the AER Travel Pack 3 is certainly the best minimalist backpack on my list for the reasons listed above. It has more features and clever designs built in than I have ever seen from a backpack of its size. Yet, it is compact and certainly limits what you can bring. In fact, the AER is a bit of a catch 22 in the sense that it is the most tricked out minimalist backpack you'll find.
For an awesome minimalist hiking backpack, the Osprey Stratos 36 is where it's at.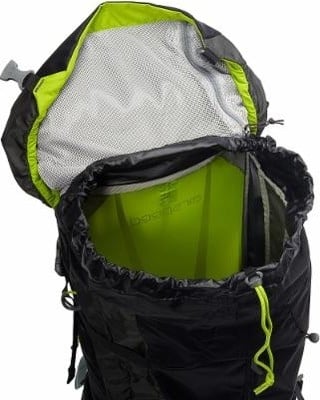 FAQ about the Best Minimalist Backpacks
Still have some questions? No problem! We've listed and answered the most commonly asked questions below. Here's what people usually want to know:

Our GREATEST Travel Secrets…
Pop your email here & get the original Broke Backpacker Bible for FREE.
Final Thoughts on the best Minimalist Backpacks
Well there you have my fellow minimalist care-free travelers… we have arrived at the end of my best minimalist backpacks review.
Minimalist backpacking is one fine way to travel. You'll quickly discover the freedom and ease of travel that comes with going with a minimalist backpack.
After reading my ultimate review of the best minimalist backpacks, you now know some of the best options available to you. Like I've said, each minimalist backpack from this review has its own individual merits.
Now that you have an idea of what some of the top minimalist backpacks are, you can make an informed decision based on your own personal style and preferences.
If you are still on the fence about which minimalist backpack is right for you, I recommend going with my top pick for the best minimalist backpack of the year: the AER Travel Pack 3.
Want something suuuper minimalist and lightweight, check out the best packable backpacks too, you can even throw one inside one of these bags to all like minimalist-ception (like the movie inception!) or something like that!
Happy stress-free travel amigos!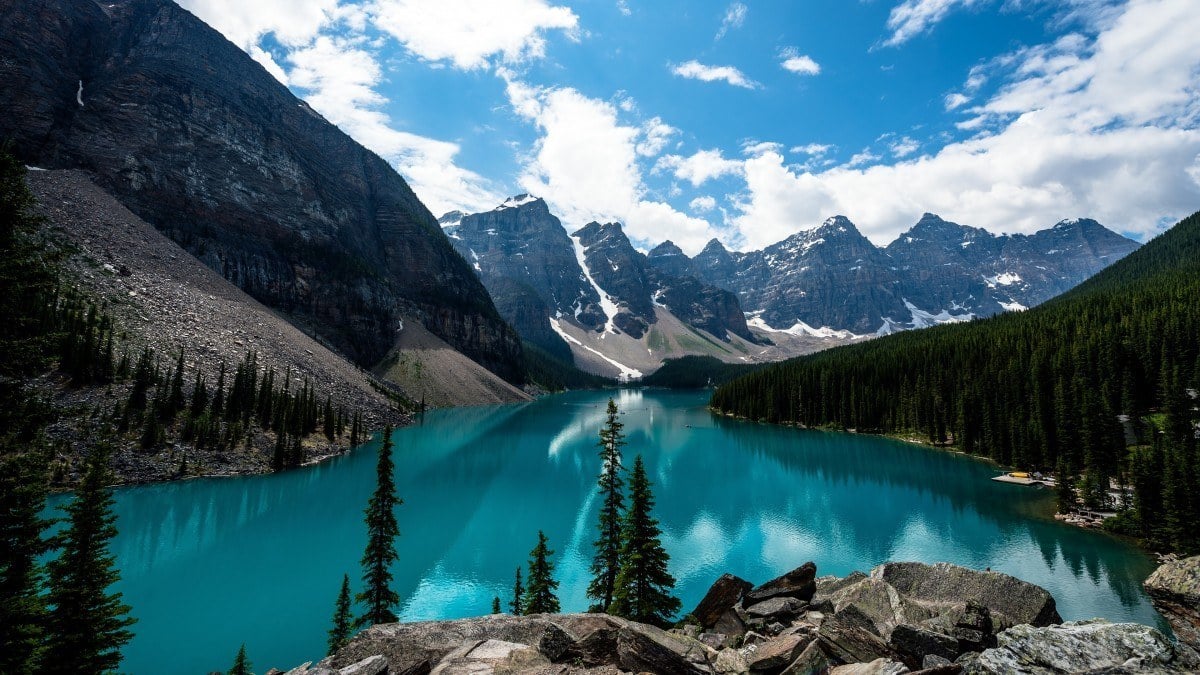 ---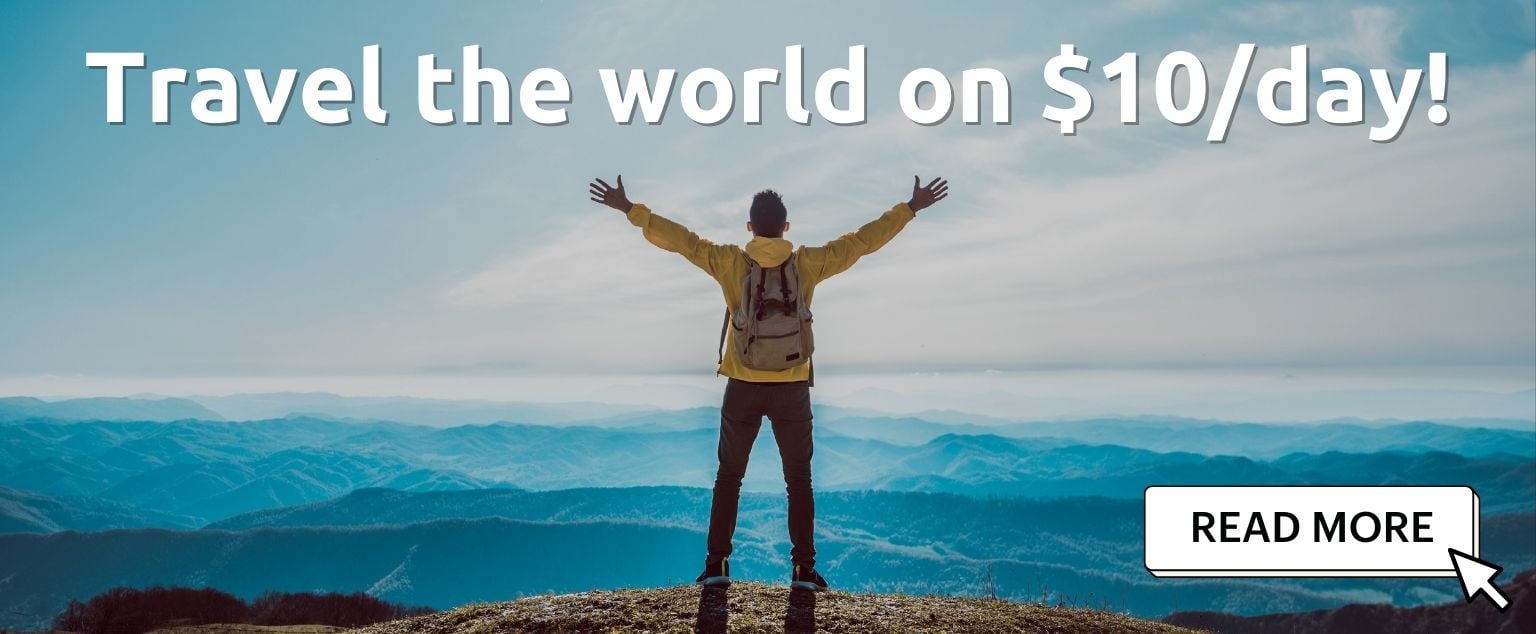 And for transparency's sake, please know that some of the links in our content are affiliate links. That means that if you book your accommodation, buy your gear, or sort your insurance through our link, we earn a small commission (at no extra cost to you). That said, we only link to the gear we trust and never recommend services we don't believe are up to scratch. Again, thank you!