Osprey is renowned for building quality, activity-specific backpacks that are thoughtfully designed for any adventure. And the Osprey Stratos 36 backpack is one of the best examples of this.
But no backpack comes cheap, and with so many options on the market – how can you be sure the Osprey Stratos 36 is the best bag for you?
This is exactly why I've put together this monster Osprey Stratos 36 review. 
Ultimately this bag is amazing, but I think it best suits a specific type of backpacker. The goal of this brutally honest guide is simple – to help you know whether or not the Stratos 36 is the perfect bag for you!
To do this, I (almost literally) tore this Osprey Stratos backpack apart, leaving no stone unturned. This monster guide is filled with insider tips so you can easily see ALL of this bag's pros and cons.
By the end of this Osprey Stratos review, you'll know whether the bag is the perfect backpack to crush all of your adventures… I guarantee it.
So, let's get this show on the road and crack on with our Osprey Stratos 36 review.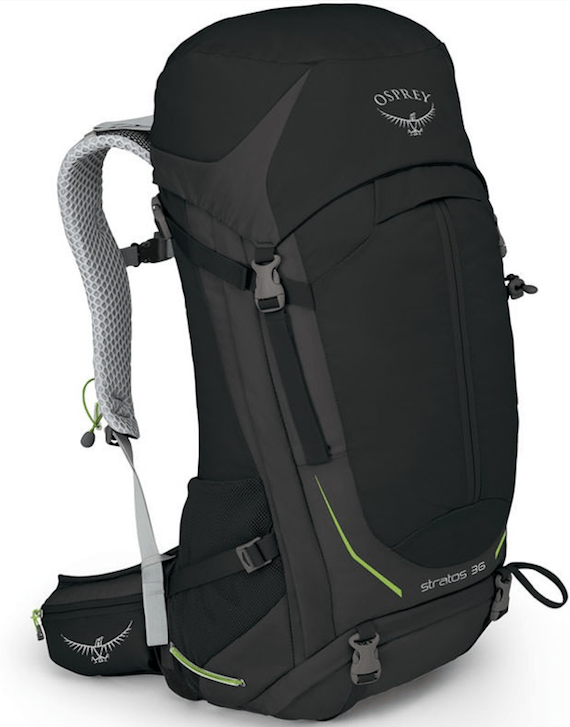 Quick Answer: The Osprey Stratos 36 is for you if…
You're an ultralight hiker.
An awesome day pack is what you're after.
You're headed to Southeast Asia, South America, or other hot-climate regions.
Traveling lightweight and care-free is your style.
You want technical backpack performance in a 36-liter backpack.
Comfort, organization, and durability are important to you.
You are interested in a backpack with a lifetime guarantee.
I am a big fan of versatile, multi-purpose gear that works for me in a variety of scenarios. Outdoor gear is notoriously expensive, so I like to settle into a few awesome products that cover all of my travel and hiking needs and the Osprey Stratos backpack is a great solution.
For lightweight travel and hiking adventures, the Osprey Stratos 36 backpack is my top choice. If you plan on traveling to a warm region like South America or South East Asia, you simply don't need to have a massive backpack.
Likewise, if you are just going for a quick overnight camping trip or an extended day hike adventure; packing quantity isn't necessary. With the Osprey Stratos 36, you can easily fit everything you need (within reason). Traveling lightweight is obviously way more enjoyable than being weighed down by a bulky, heavy backpack weighing 30 kilos (66 pounds).
An added bonus is that you can use the Osprey Stratos 36 as a carry-on backpack on just about every airline. The hassle and savings from paying baggage fees are huge.
The Stratos 36 can basically pay for itself on a backpacking trip where you take several flights (and save the money you would have spent on checking a larger backpack).
Read more about the top carry on backpacks here.
Ladies & Gents, It's Time to Step Your GEAR Game Up. 😉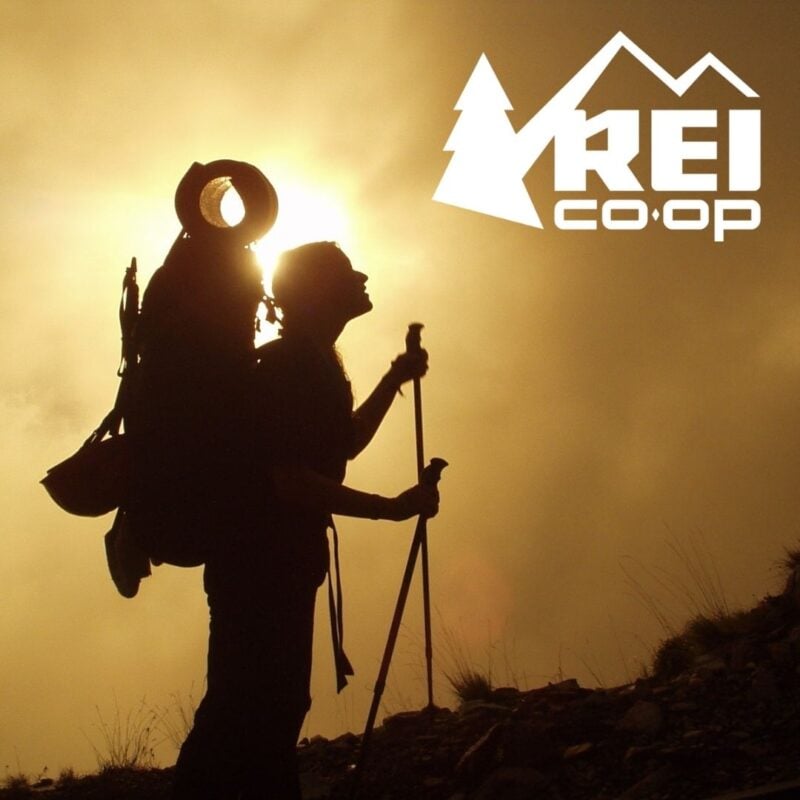 REI is one of America's biggest and most-loved outdoor gear retailers.
Now, for just $30, get a lifetime membership that entitles you to 10% OFF on most items, access to their trade-in scheme and discount rentals.
Join REI Today!
Is the Osprey Stratos 36 the right backpack for you?
Even if you have spent all of 30 seconds researching the best hiking or travel backpacks, you already know that there is an endless list of choices out there. For its category, the Osprey Stratos 36 is certainly one of the top backpacks on the market today.
No backpack offers up a generic one-size-fits-all sort of promise. Every backpacker has different needs and you simply might find that the Osprey Stratos 36 is not the perfect backpack for you.
Quick Answer: The Osprey Stratos 36 is NOT the perfect backpack for you if…
You want a modern, sexy travel-specific backpack. Go with the AER Travel Pack 2 instead.
You own lots of bulky gear that you intend to fit inside the Stratos 36.
If you tend to travel with heaps of stuff.
Multi-day hiking trips are on your agenda.
You plan on doing lots of winter camping.
A 36-liter backpack simply isn't enough space to meet your needs.
By design, the Osprey Stratos 36 is not intended to hold a ton of gear, clothes, food, electronics, etc. It can hold some of those things, though obviously, a 36-liter backpack has its limits.
If you are looking for a larger backpack for travel or hiking, I recommend checking out our reviews of the best travel backpacks and the best hiking backpacks.
Lightweight, high-performance backpacks like the Osprey Stratos 36 are very good at what they do, and not so good at what they don't.
Still with me? Great!
Let's now take a look at what makes the Osprey Stratos 36 one of the best backpacks Osprey has ever made…
The best present of all… is CONVENIENCE!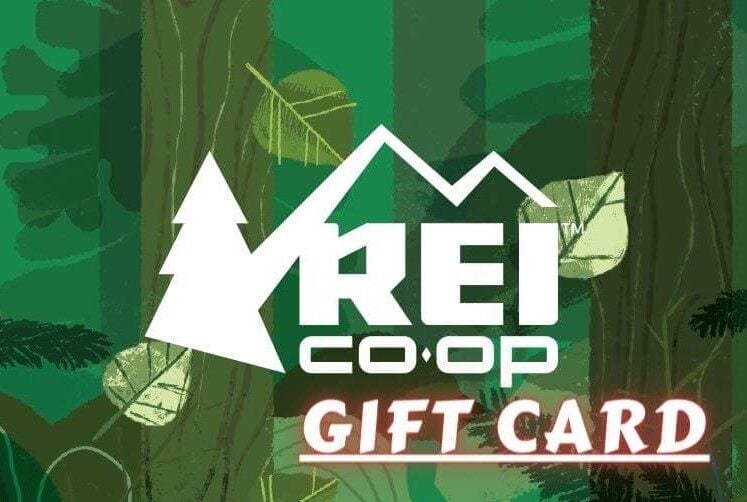 Now, you could spend a fat chunk of $$$ on the WRONG present for someone. Wrong size hiking boots, wrong fit backpack, wrong shape sleeping bag… As any adventurer will tell you, gear is a personal choice.
So give the adventurer in your life the gift of convenience: buy them an REI Co-op gift card! REI is The Broke Backpacker's retailer of choice for ALL things outdoors, and an REI gift card is the perfect present you can buy from them. And then you won't have to keep the receipt. 😉
Buy on REI!
Osprey Stratos 36 Review: Design and Performance Features
Osprey Stratos 36 Warranty: The All Mighty Guarantee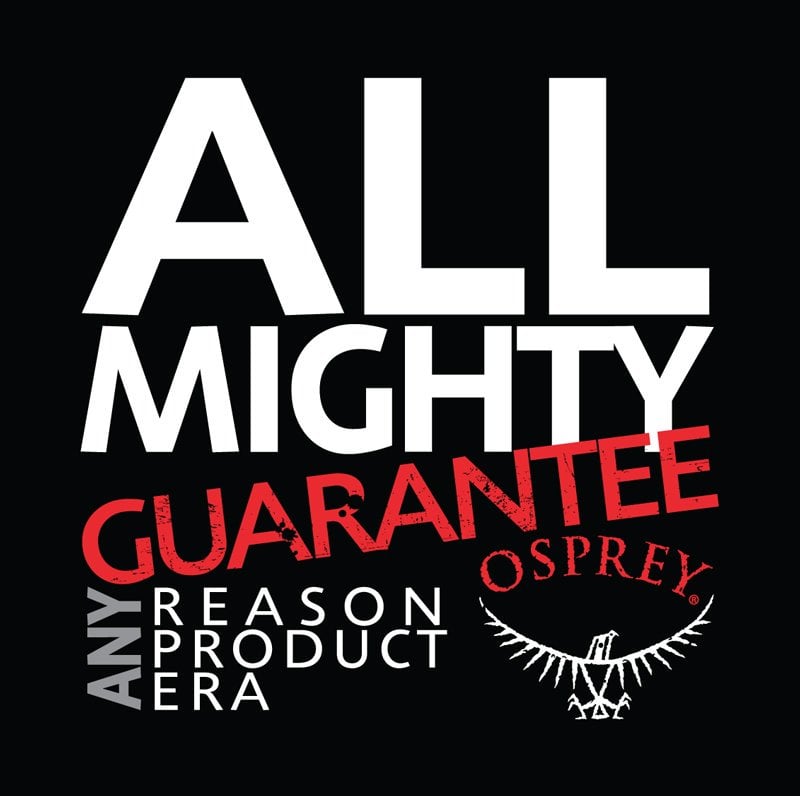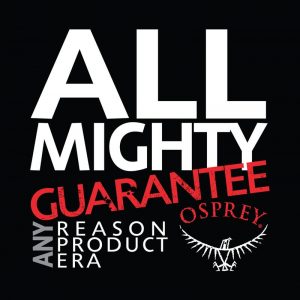 Something you should know right out of the gate – one of the best parts about Osprey's products is their lifetime warranty (called the All Mighty Guarantee!).
Ultimately, the All Mighty Guarantee is a lifetime warranty. I love this about Osprey products. On one occasion, the buckle on my Osprey Exos 58 hipbelt broke (it was slammed in a closing trunk door). Osprey sent me a new buckle free of charge in just a couple of days.
Normally, avoidable damage (like closing a trunk on your backpack) is not covered by the All Mighty Guarantee, but Osprey is such a rad company that they sent me a new buckle with no questions asked.
If ever you notice any factory defect or abnormal issues of any kind with your Stratos 38, Osprey will repair it or replace the backpack altogether. It's as simple as that.
Going with a backpack like the Osprey Stratos 36 will give you peace of mind knowing that your gear is covered by a lifetime guarantee and that's awesome.
This is a testament to the high quality of Osprey's products and also Osprey's company ethics. They truly create quality backpacks, and their number one goal is taking care of their customer base.
Frankly, to buy any pack without a guarantee becomes foolish when Osprey has this epic offer available.
The All Mighty Guarantee in itself makes picking up the Osprey Stratos 36 an easy choice and 100% risk-free. Good on you Osprey!
However, note that there are some exceptions to the All-Mighty Guarantee. They will not fix airline damage, accidental damage, hard use, wear & tear or damp related damage. Still, it's a lot better than most guarantees on the market.
Osprey Stratos 36 Price:
Quick Answer: Osprey Stratos 36 = $170 USD
Quality backpacking gear just costs a chunk of money. Because the Osprey Stratos 36 is a multi-use hiking/travel backpack is comes equipped with enough features to justify a price like that.
If you go looking for a full-sized Osprey backpack, you will easily be spending over $300…
So for the money, $170.00 is a pretty good deal and money well spent on a piece of gear you will have for years.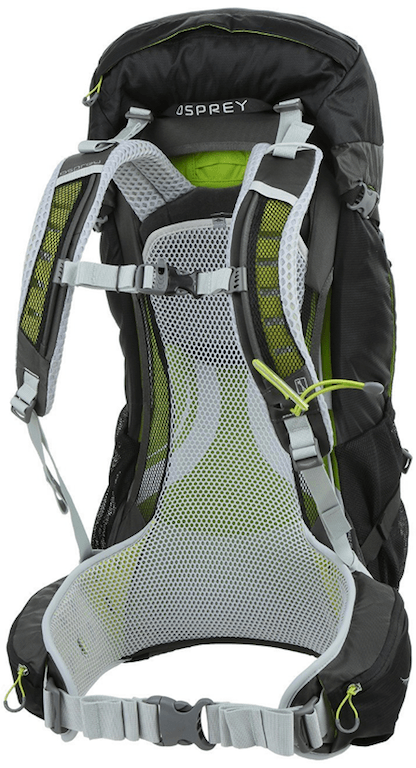 Osprey Stratos 36 Size: Finding the Right Fit
The Osprey Stratos 36 comes in two sizes:
Small/Medium: 33 liters / 3 lbs. 2.7 oz
Medium/Large: 36 liters / 3 lbs. 4.8 oz.
Dimensions: 27 x 13 x 13 inches
I am 5'10 and 170 pounds and the M/L size fits me perfectly. I'd say for most men, the medium/large size is the way to go. Of course, this entirely depends on your body shape and size.
The Osprey Stratos 36 is a unisex backpack. If you are a lady with a smaller frame, the S/M is probably for you.
You won't notice a huge difference in terms of gear storage between three liters. Definitely go for the backpack best suited for your body type rather than just for liter capacity alone.
To get the perfect bag size, Osprey recommends measuring your torso to find the backpack that best fits your body.
To do this, just follow a couple of quick steps (click charts to make them bigger)…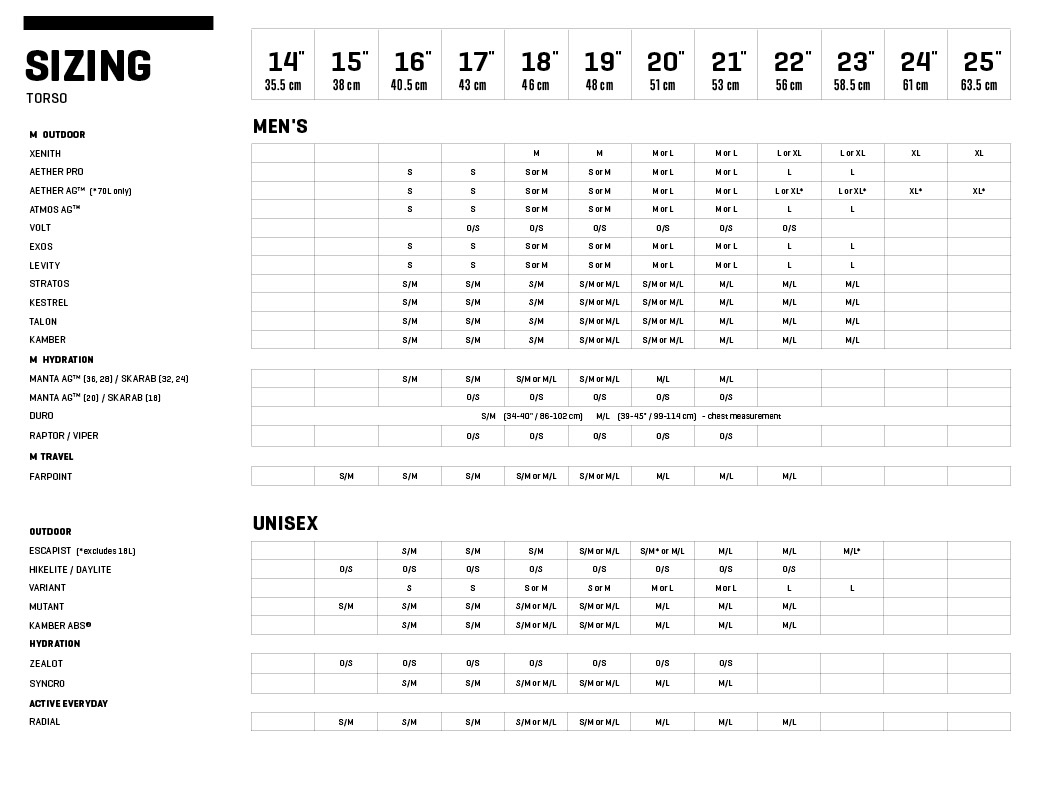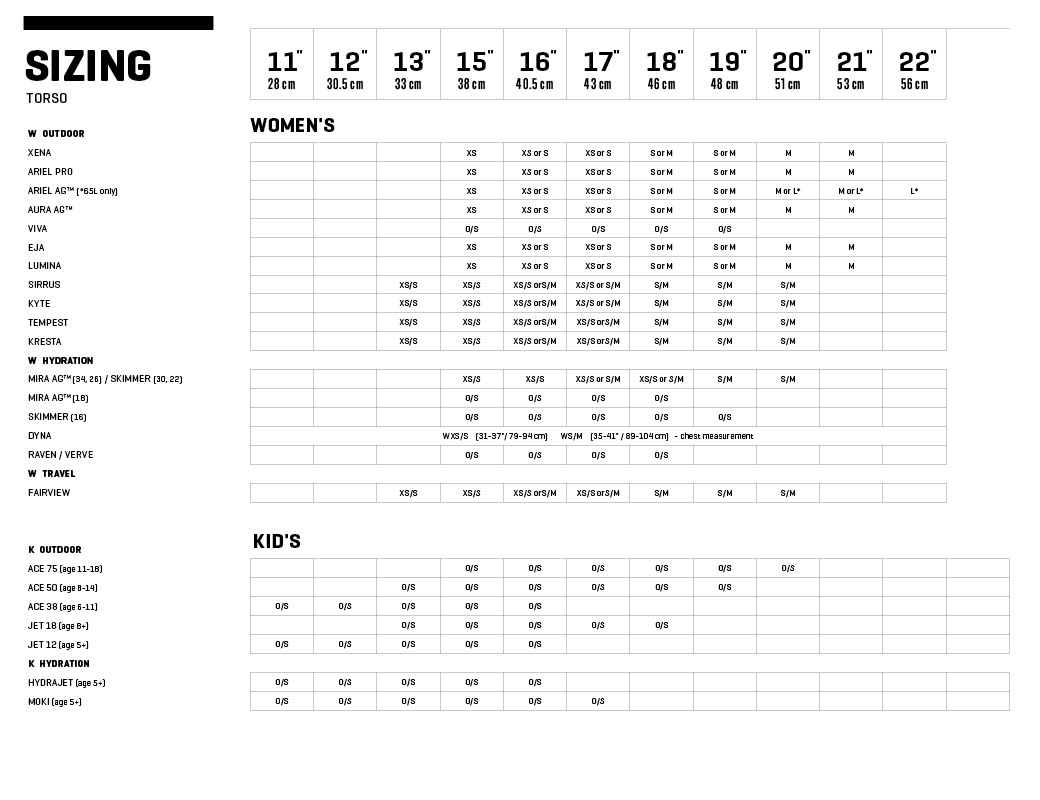 More information on Osprey's sizing charts can be found on their website.
Osprey Stratos 36 Weight: Lightweight Travel Bag for the Win!
At 3 lbs 4.8 0z. The Osprey Stratos 36 is far from being an ultralight backpack. You can find backpacks out there with half of the weight of the Stratos 36 (and double the liter capacity). That said, the Stratos is loaded with storage features and comfortable padding that makes the little bit of extra weight worth it if you ask me.
Ultralight backpacks tend to be super-minimalist. Typically they lack padding, strong support systems, and lean towards being far less durable. Don't get me wrong, I am a big fan of ultralight backpacking, but that's not to say that the ultralight style doesn't come at a cost.
The Stratos 36 is a bit heavy for a 36-liter backpack because it is just more burly than an ultralight model. Personally, I value toughness and organizational features over saving a few ounces of weight, but every backpacker is will have a different opinion on this. Having logged thousands of trail miles myself whilst hiking, I love (and need) a backpack that is super comfortable to wear for long periods of a time.
A 3 lb. 4.8 0z. base-weight (your backpack when it's empty) is a great blank canvas to work with. That way, by the time you have packed your camping hammock, snacks, warm layers, water, and a lightweight sleeping bag, your pack should still (easily be) under 20 pounds, which is a very comfortable hiking weight.
Why Lightweight Travel Kicks Ass…
From a traveler's perspective, the Osprey Stratos 36 is a dream backpack. For the daily "grind" (if I may call it that with a smile on my face) of backpacking, you move around a fair bit. Well, you move around HEAPS!
Changing hostels, hopping on buses, hitchhiking down highways, checking in at airports, weaving through train stations, maneuvering around cities, rubbing shoulders in crowded marketplaces— this is backpacking.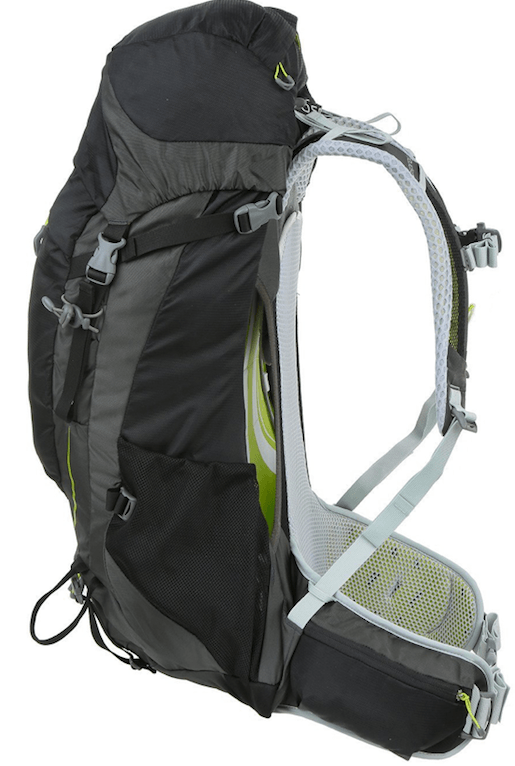 All of those scenarios and more are made that much more enjoyable when your backpack doesn't weigh a ton. Unless you are packing bricks there simply isn't an excess of space within the Osprey Stratos 36 to overload yourself. It is a sort of self-inflicted weight management system that comes with a smallish backpack,
In the end, finding the right balance of weight vs. performance is a personal choice. That said, I found the Osprey Stratos 36 to be just the right combination to cover my day hiking, travel, and overnight camping needs.
Say F*** You to Airlines and their Baggage Fees
As I mentioned above, having an awesome carry-on backpack is crucial if you are a world traveler. Ever had an airline lose your backpack on a long-distance flight? To put it lightly, when that happens it is a huge pain in the ass. Add up all the baggage fees you would otherwise pay and suddenly you realize the benefits of going with a carry-on backpack.
In addition to making your back and body feel good, having a smaller pack that doubles as a carry-on backpack just saves you money. Oh, and no bloody airline will ever have the opportunity to lose your stuff again. Score.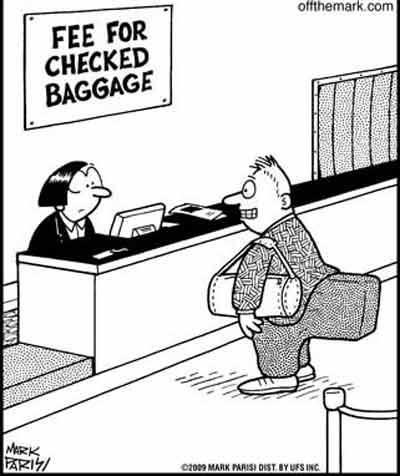 Certain adventures just call for larger backpacks. I am fully aware of that. That said, when applicable, going with a lightweight travel bag will be the least-hassle money-saving comfort-having gift you can give yourself over the course of a long and happy backpacking career.
I still have a chip on my shoulder from a lady working in the Milan airport. What kind of company tells you that you have a free checked bag and then charges you $75 bucks?? My advice: get a badass carry-on backpack and avoid these situations all together!
Now, when I can, I don't give those greedy airline companies a chance to rob me. I simply take my Osprey Stratos 36 as a carry-on backpack and shake my head "no" with a smile when an airline worker asks me "are you checking a bag today sir?".
Osprey Stratos 36 Storage: How Much Stuff Can You Fit Inside?
Going with a small travel bag doesn't mean you will be walking the streets of Bangkok in a loincloth. The Osprey Stratos 36 may be small, but you can still fit plenty of stuff inside.
The main compartment features a deep inner "belly" with a synching draw-cord to close it. Traveling with a sleeping bag? No problem. The Stratos 36 has its own zippered sleeping bag compartment with a bellowed divider which acts as a barrier between the main compartment and the sleeping bag zone. You can also get inside the backpack from a third point of pocket located at the front/side.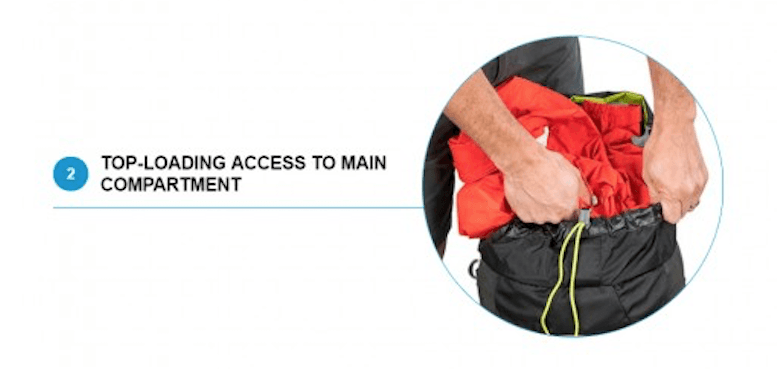 Even if you don't plan on traveling/hiking with a sleeping bag, I find the compartment diver to be super handy for storing things like shoes, a sleeping pad, or even your dirty laundry.
36 liters does have its limits—though it also comes with a certain freedom. Having less stuff is truly a blessing. In addition to your physical body being more able to move with less restrictions, in an age of hyper-consumerism, cutting down on useless shit in your life is a liberating feeling. Having recently come off of 15 months of traveling, I can't emphasize enough how good it felt to simply own and travel with less.
One should not feel intimidated by the size of the Osprey Stratos 36. I assure you, you'll be able to fit in everything you need to have an awesome day hike, overnighter, or an amazing round the world backpacking adventure.
You may never get the chance to throw your massive backpack (that can't go inside) atop a moving chicken bus in Guatemala (praying it doesn't fall off), but hey, not all travel experiences are worth having.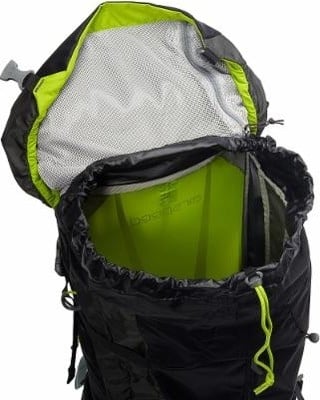 Osprey Stratos 36 Organization Features and Pockets
For me to love a backpack, I mean really love a backpack, it needs to have some pretty radical organization features. Pockets are supremely important to me (as you may know if you have read any other of my gear reviews).
The Osprey Stratos 36 comes equipped with plenty of pockets to keep even this pocket-aficionado happy.
On the exterior alone, the Stratos 36 comes with seven exterior pockets. The front panel storage pocket and the dual side stretch-mesh pockets are the perfect zones to store your sandals, travel towel, and water bottles respectively.
The top lid of the backpack (or so-called brain") features a stash pocket on either side. I am a big fan of the dual-sided top lid pockets because it allows you to easily access items on top while allowing for you to put more important items or toiletries on the underside.
Possibly my favorite pockets on the whole backpack are the two hipbelt pockets. Many other backpacks do not have hipbelt pockets (including larger Osprey backpacks) and it drives me crazy.
When you are trekking or traveling, having hipbelt pockets is fantastic. You can keep snacks, your phone, lip balm, sunglasses, etc, close at hand some you can access them without having to remove your backpack.
Osprey Stratos 36 Comfort and Breathability
Above all else, your lightweight travel backpack should be comfortable when you wear it. Generally, Osprey has a great reputation for making very comfortable hiking backpacks.
Because the Osprey Stratos 36 is NOT a bare-bones lightweight backpack, the designers did not skimp on the padding and supports.
So what make the Stratos 36 comfortable?
At its core, the Osprey Stratos 36 features a light-wire alloy frame mixed with a solid suspension system. Osprey's Airspeed Suspension works in conjunction with the tensioned mesh back panel to allow ample air-flow and ventilation to occur when you are working hard on the trail (or in the tropics).
The hipbelt, sternum straps (chest straps), and shoulder straps are all fully adjustable allowing you to obtain the perfect fit. Even better is the fact that the hipbelt straps and the sternum straps are padded with die-cut foam and covered in mesh to provide an even more comfy experience.
I am a big fan of the mesh back panel. At first, I wasn't so sure as the contoured shape takes a little getting use to. The back panel of the pack hugs your body in a curved arch that reminds me a bit of how a shell fits a turtle.
Point being, there is ample space between your back and the back panel itself. This provided the user with a far less sweaty hiking experience., which is great. Nobody like to feel as though their back is sweating like a faucet that has been left open…
Osprey Stratos 36 Attachments and Straps
Exterior straps are crucial for any small travel backpack. They allow you to carry even more important gear outside the backpack when the interior compartment gets full.
The Osprey Stratos 36 has dual side compression straps plus removable sleeping pad straps on the exterior of the sleeping bag compartment (the bottom of the backpack). The side compression straps are great for storing and securing a variety of different gear. Small tents, wet towels, shoes, trekking poles, jackets, etc, can be quickly secured to the side of the backpack using the compression straps.
When not in use, or to shave off a few ounces, you can remove the sleeping pad straps (which can also be used for securing a tent or camping hammock.
I'm really a big fan of side compression straps because they give you options. You might not always need the space to pack a tent, but when you do, the side straps make it easy to bring one along.
If you do indeed buy a lightweight travel backpack, it is crucial that it has exterior compression straps. If the backpack doesn't have them, then you are limited to the internal compartment alone.
Thankfully though, the Osprey Stratos 36 has you covered in that regard.
Additionally, the Stratos 36 has a Stow-on-the-Go trekking pole attachment, which gives you a place to quickly stash your poles when you need your hands free. The ice-tool loop with the bungee tie-off is also very handy if you happen to be into ice climbing.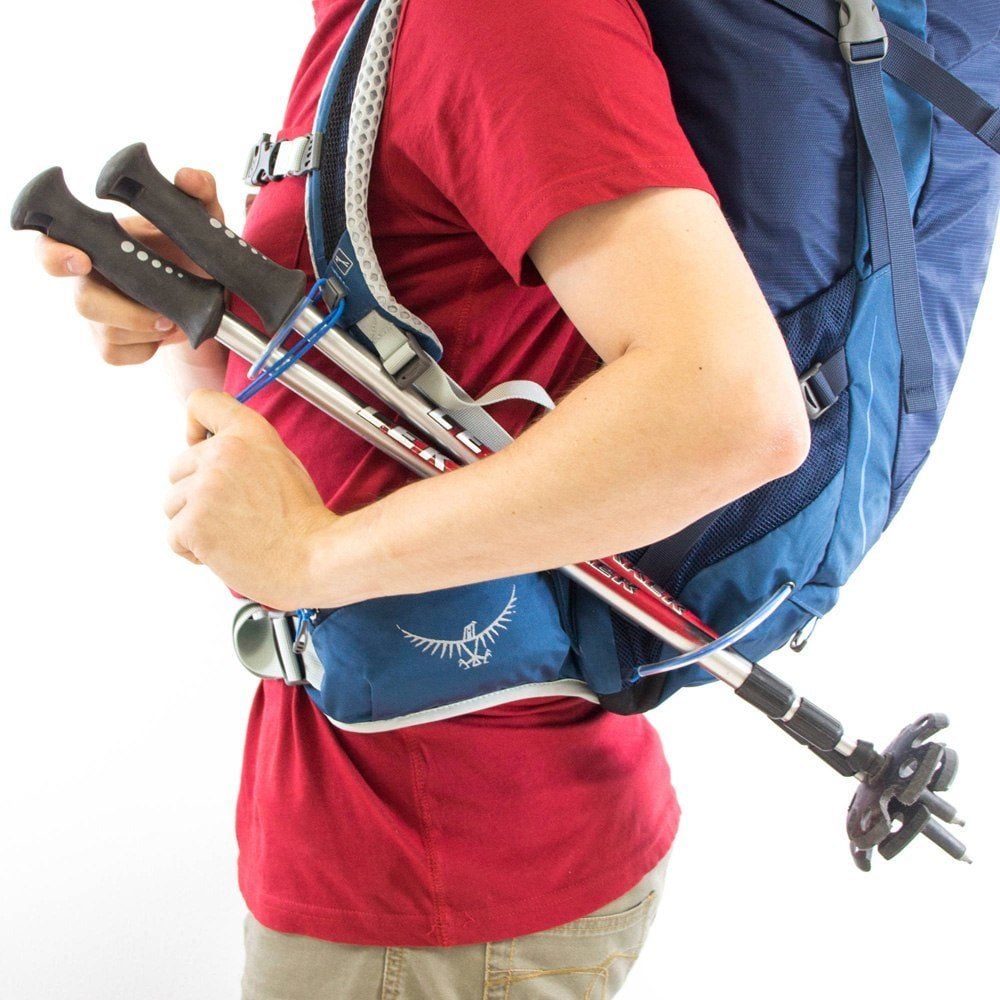 Is the Osprey Stratos 36 Compatible with a Hydration Reservoir?
Short answer: Yes it is! However, the Osprey hydration reservoir is not included and is sold separately. – that said ,Osprey do make a few dedicated hydration backpacks that have the camel pack/bladder built in.
Having the option of hydration reservoir storage is great if you prefer hiking or traveling with one. I personally prefer the old fashioned water bottle, but for some hikers, not having a hydration reservoir is a deal breaker.
The internal hydration reservoir sleeve securely holds the reservoir in place so you don't have to worry about it moving around.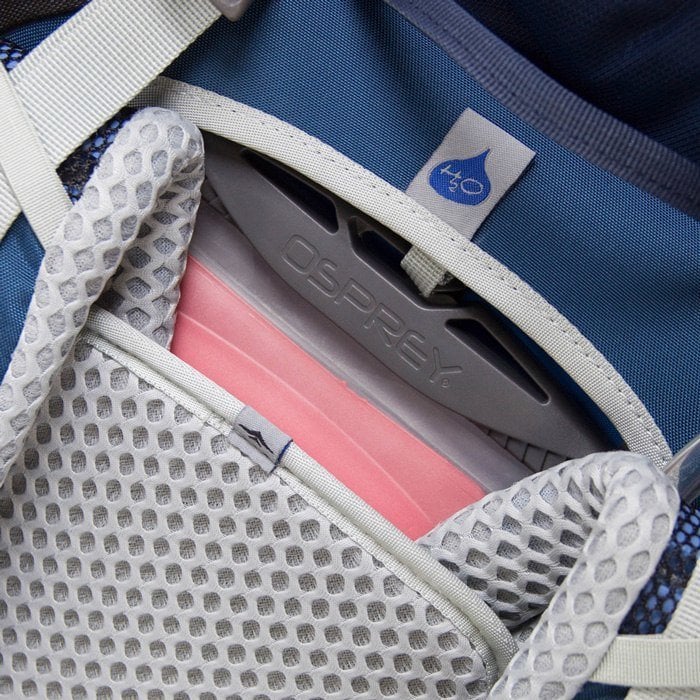 Osprey Stratos 36 Rain Cover: Is it Included?
Yes it is! The past few Osprey backpacks I have purchased have NOT come with a rain cover and it really bummed me out. You had to pay an extra $35 bucks to get one (which of course I did). I am happy to report that some genius engineer at Osprey finally figured out what the people wanted: an integrated rain cover!
Osprey rain covers are top quality. Even in the most torrential rainstorms, my gear has stayed safe and dry within the internal compartment.
The rain cover features an adjustable synch around the edge some you can tightly secure it to your backpack in the case of high winds. I have owned (and lost) one rain cover that didn't have the bungee synch feature and it blew off of my backpack and down the side of a mountain in New Zealand. Whoops.
In addition to the synch feature, there two other attachment points located at the bottom end of the rain cover for even additional security from the wind.
Even though the Osprey Stratos 36 has a badass rain cover, I still always pack dry bags. Dry bags pretty much guarantee that your stuff will stay dry. Going with two layers of protection will give you peace of mind knowing that there is no way in hell your stuff is getting wet. Between the Osprey rain cover and the dry bags, you will be an unstoppable waterproof force up for any adventure.
If you are going on some crazy adventure into the jungle and want a serious 100% waterproof backpack, check out my in-depth review of the best waterproof backpacks for adventurers.
Osprey Stratos 36: Hiking vs. Traveling
It may be the case that you want a lightweight travel bag that can also handle a fair bit of backcountry hiking.
The versatility of the Osprey Stratos 36 is why it is the ideal candidate for a hiking/ lightweight travel bag.
If you are like me, you like to head out into the mountains to go trekking on any given adventure. Without going all the way to the full-sized hiking backpacking category, the Osprey Stratos 36 provides the versatility to both function as a day-to-day travel bag as well as a solid hiking backpack. Really, it is the best of both worlds.
I'd say if I had to narrow it down to a single backpack category than the Stratos 36 would be classified as a hiking backpack as opposed to a travel bag. Certainly, there are more travel-specific lightweight travel backpacks out there like the Osprey Farpoint 40.
That said many of the closest competitors of the Osprey Stratos 36 are either on one side or the other (hiking or travel). You see where I'm going with this…
Basically, if you want an awesome lightweight travel backpack that also is a fully functional hiking backpack (and was designed for hiking), the Stratos 36 is a great way to go, because you don't have to make any compromises in that regard. Sorted.
Osprey Stratos 36 Packing Tips
When dealing with a 36 -liter internal compartment, you'll need to have a bit of strategy when packing for a backpacking trip.
Here are a few useful tips for packing the Osprey Stratos 36:
Main Compartment:
The main compartment is the obvious heart and soul of your backpack. Here, you will put most of your gear. Heavier, bulkier items should be placed at the bottom of the internal compartment. This includes your down jacket, food, clothes, books, fuel, backpacking stove, etc.
Leave your rain jacket and other items you need to access at a moment's notice towards the top.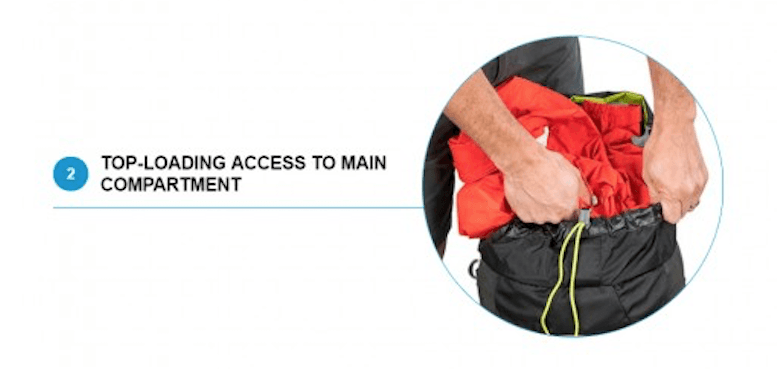 Sleeping Bag Compartment:
A sleeping bag inside this compartment was the intention of the designers, but maybe you are not traveling with a sleeping bag…
That being the case, I would shift some of the heaviest items listed in the main compartment section above down here to the sleeping bag compartment. As I mentioned before, the sleeping bag compartment makes for an ideal place to store dirty clothes, shoes, a sleeping bad (if you don't want it on the outside of the backpack), a hammock, and on and on.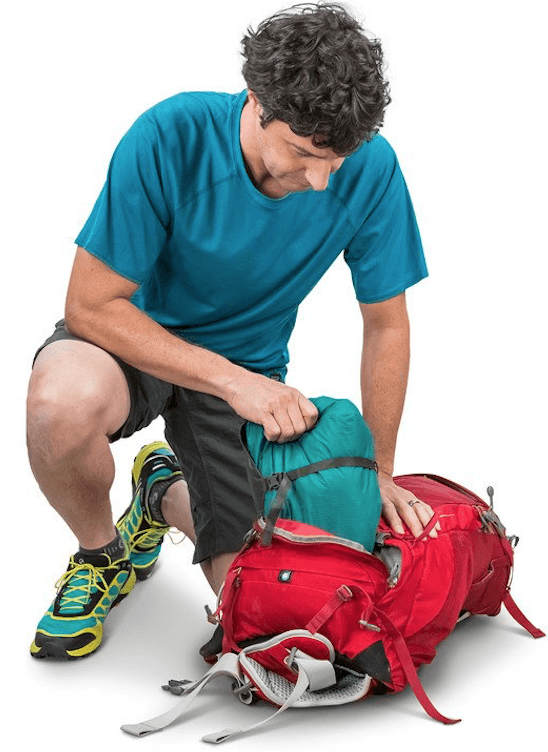 Top Lid/ Brain:
The underside of the top lid is a great zone for your toothbrush, paste, and other personal effects. Also keeping stuff like copies of your passport, your power bank, chargers, chords, first-aid work well in the underside of the top lid.
For the top lid itself, I usually keep stuff I use all the time. Maps, snacks, train tickets, small books, and the like usually live in the top lid.
For a relatively small lightweight travel bag, the Osprey Stratos 36 has plenty of storage options to keep most travelers and hikers happy.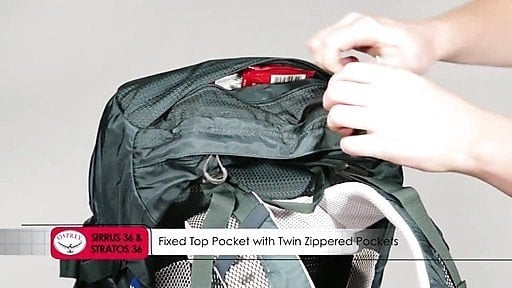 Osprey Stratos 36 Cons: Every Rose has its Thorn
Shitty hair-metal references aside, the fact is no backpack is ever 100% perfect. There is always room for improvement. That is certainly true with the Osprey Stratos 36 backpack.
Let's take a look at some of the cons of the Stratos 36…
Flaw #1: The Back Panel Shapes aren't for Everyone…
The mesh back panel is great for the breathability of the backpack. However, some users have found the curved shape and the way it sits off of your back to be uncomfortable. I too experienced a slightly strange fit, but only the first time I tried it on. After using it in the field, I found the Stratos 36 to be very comfortable.
Some users have also reported that the Stratos 36 fits oddly when it is fully weighed down with gear. Again this is directly due to the back panel style. Speaking for myself and the majority of reviews I have read, a large majority of people find the Stratos 36 to be very comfortable.
Flaw #2: The Backpack Squeaks
Yes, you read that correctly. Some users have experienced a squeaking sound whilst walking with the Stratos 36. I too have experienced this, but it was actually with another Osprey backpack. I believe the sound is coming from the light-wire frame. Which each step, the backpack's frame contracts, and the result is an obnoxious sound.
I don't think every single Stratos 36 backpack squeaks. I also found that it didn't make noise all the time, just occasionally.
While it is a pain in the ass to have a backpack that squeaks when you walk, it is hardly noticed most of the time. That said, don't be surprised if you are walking down the trail and you hear a creak or two coming from the frame of the Osprey Stratos 36. At least people will hear you coming!
Flaw #3: The Side Mesh Pockets/ Water Bottle Access
Finally, we have arrived at the side mesh pockets issue. Again, some users have reported that the position of the side mesh pockets (where water bottles are kept) makes it very difficult to actually reach your bottles without taking the Osprey 36 off.
I can see how that would be very frustrating for some people. I don't know if it is because I am more flexible than most (I am not especially flexible), but I never found it too difficult to reach back and grab a water bottle from the side pocket.
Everyone is different though. Certainly, if one has to struggle to reach a water bottle than there is a clear design flaw there. Come on Osprey! Let the people drink with ease. Well, there is always the hydration reservoir I guess.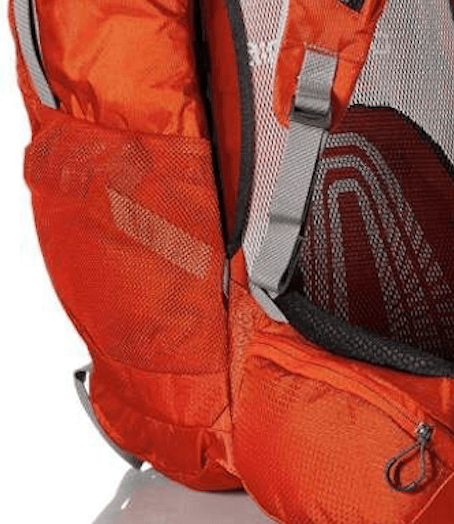 Our GREATEST Travel Secrets…
Pop your email here & get the original Broke Backpacker Bible for FREE.
Final Thoughts on the Osprey Stratos 36
Well guys, that's all I got. You have made it to the end of my Osprey Stratos 36 review.
Fact is, There are a ton of hiking/travel backpacks available, and Osprey is one of the best companies in the market.
If you are the kind of minimalist traveler who enjoys a lightweight travel bag that is ready to hit the trail at a moment's notice, look no further than the Osprey Stratos 36.
After reading this Osprey Stratos 36 review, you are now in full possession of all of the important information relating to this truly special backpack.
You've seen the pros and the cons. By now you should be confident whether the Osprey Stratos 36 backpack is the backpack for your next epic adventure or not. The choice is up to you…
You won't find a more detailed Osprey Stratos 36 review than this on the internet, so I hope you have enjoyed learning everything there is to know about the Stratos 36!
Happy backpacking amigos, we hope you found our Stratos 36 review helpful!
What is our final score for the Osprey Stratos 36? We give it a rating of 4.5 out 5 stars!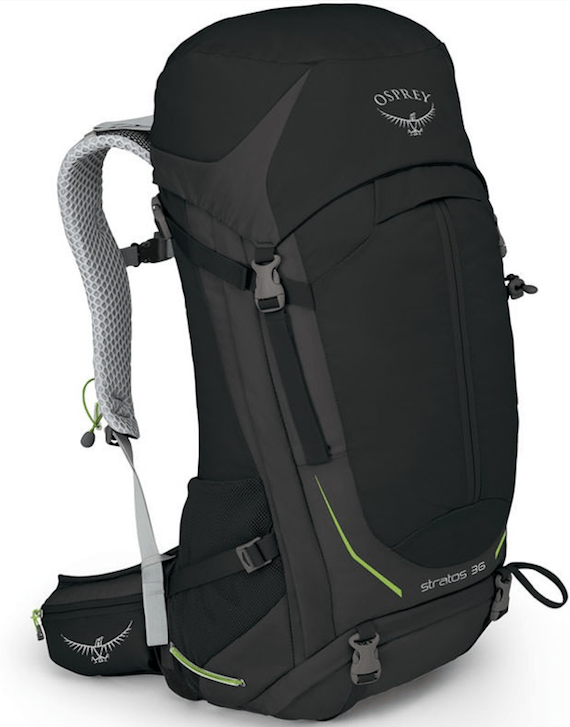 ---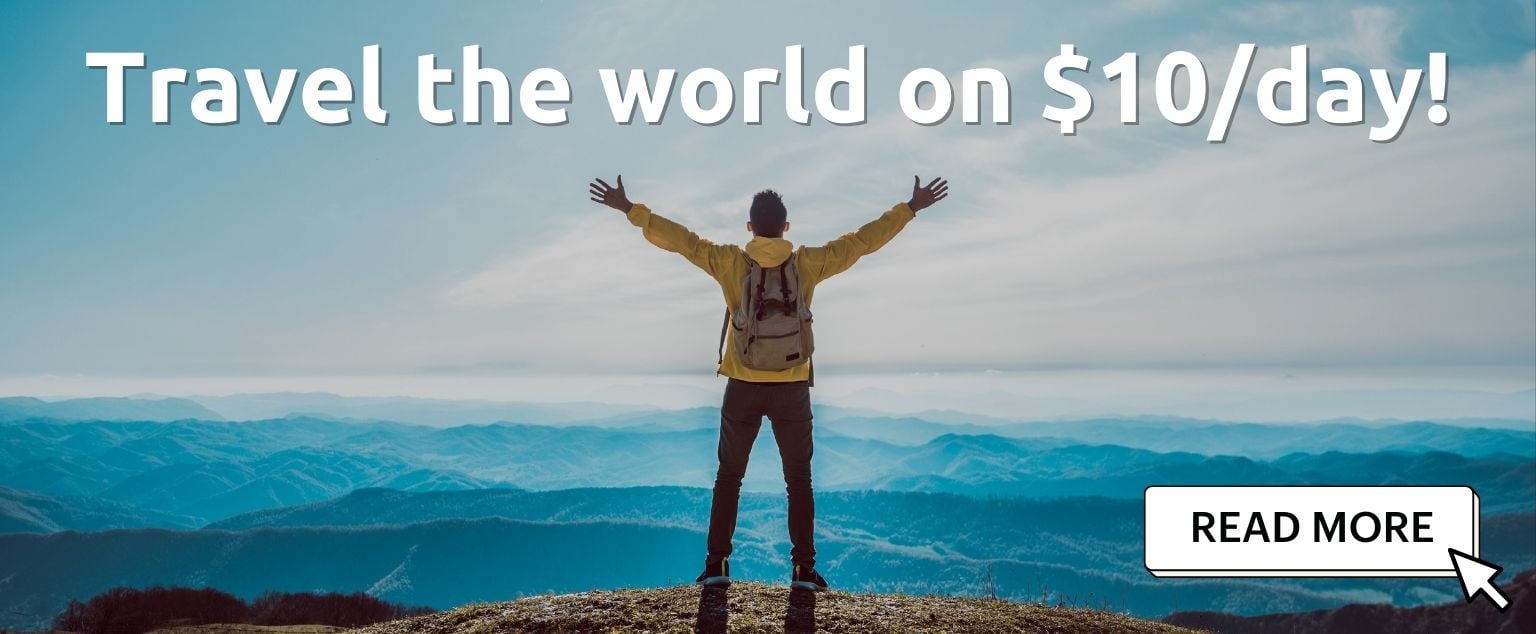 And for transparency's sake, please know that some of the links in our content are affiliate links. That means that if you book your accommodation, buy your gear, or sort your insurance through our link, we earn a small commission (at no extra cost to you). That said, we only link to the gear we trust and never recommend services we don't believe are up to scratch. Again, thank you!