Backpacking in Guatemala is an experience which should be on every traveler's wish list! This is a country with steaming forests, crumbling temples, golden beaches and friendly, fun loving, locals. In short, Guatemala is a backpackers paradise. Many adventurers start their central American travels in Guatemala and for good reason; the country is safe, cheap and pretty comfortable. The thing that really sold Guatemala to me is the history; the Mayan ruins of Tikal and the nearby mega-city of El Mirador (still hidden in the jungle) have fascinated me ever since I first learnt about them. There's nothing quite like trekking through jungle corridors to find yourself standing in a clearing, a towering Mayan pyramid looming before you. This is Indiana Jones style exploring at it's best!
Backpacking in Guatemala is relatively easy, if you have a bit of cash it's possible to arrange everything through tour agencies but in all honesty, there are much cheaper ways to see the country. If you can, try to avoid the rainy season and visit the country from November to April. The really popular guest-houses fill up fast so this is a country where it can definitely be worth making reservations. The local Guatemalan people are a really friendly bunch and keen to help so if you have any problems don't be afraid to ask for directions from the locals. A little bit of Spanish goes a long way in Central America so it is worth trying to learn a few phrases if you can.
Backpacking Accommodation in Guatemala
Room costs vary wildly across the country with Antigua being one of the most expensive places to stay. In general, the good places fill up fast so you want to try and book in advance. It's possible to get a dorm bed for as little as 35Q (around $5) but a double room will often cost the price of two beds in a dorm so if there's two of you, you can have a private room most of the time for no additional cost. You could also rent a lovely Airbnb property, use this Airbnb coupon code for $35 off your first stay!
| | | |
| --- | --- | --- |
| Antigua | El Hostal | This is such a fun party hostel with a great social vibe. Plus it even includes free breakfast! |
| Lake Atitlan | Free Cerveza | They're not lying about the free beer & sometimes it's even tequila. This place takes glamping to the next level! |
| Flores | Hostel Casa de Grethel | I loved chilling in the hammocks by the dock on the water! They have a free boat that's available at any time to take you across the water. |
| Semuc Champey | Greengos Hostel | Located in the lush green hills of the Guatemalan jungle & super close to the national park. There's a small river running through the property you can swim or relax in. |
| Rio Dulche/ Livingston | Casa De La Iguana | The staff here are what makes this place special. It's a chilled green oasis that moves with the pace of the river! |
Book Your Guatemala Hostel Here!
Guatemala Backpacking Costs
Food: The food is cheap, tasty and plentiful. There's not as much street food as I would like but you can normally pick up a meal in a local Comedor for around $3. If you're eating out in Antigua, expect to pay more like $12 for a decent meal.
Transport: When it comes to getting around in Guatemala, the options are pretty much endless. I hitched a fair bit and found it relatively easy and safe but some locals seemed to think I was crazy for risking it! The cheapest way to get around is by chicken bus. This is how most of the locals get around. Chicken buses started off as US school buses before being sold on and glammed up – they tend to be covered in glitzy chrome and sports kick ass paint jobs. If you can get a seat then they tend to be relatively comfortable but the conductors fill these buses to bursting points so travelling with backpacks can be a pain. Tourist shuttles are available to most major destinations on the backpacker circuit but they cost significantly more. Luckily, Uber has now come to Guatemala! Uber is hand's down the best way to get around cities, the price is locked in on the app so you can't get ripped off and it will always work out cheaper than travelling by taxi or rickshaw. Click here and your first three rides are discounted (plus my next ride will be too – cheers!).
Activities: From kayaking and trekking to horse-riding and paragliding, Guatemala is an adventure playground. You can do some activities really cheap, certainly cheaper than back home, but others, like paragliding, tend to be quite expensive.
Money in Guatemala
There are lots of international ATMs but many of these, charge pretty insane withdrawal fees so it's advisable to avoid small ATM transactions and get out a bunch of cash at once – just make sure you hide it well. Check out the Travelex cash card – it's usually the best value way of getting money out of ATMs.
You should always have some emergency cash hidden on you and I've written an entire post on the best places to hide your money. If you want to carry a fair bit of cash safely on your body, your best bet is to get hold of a backpacker belt with a hidden security pocket.
Where to go in Guatemala

Backpacking Antigua
Most first time travelers backpacking in Guatemala arrive in Antigua first. This is a classic colonial town, a cool place to kick back and chill out with a beer or two or go for a wander through the cobblestone streets. The brand spanking new Hostel Tropicana is definitely one of the best places to stay in town; dorm beds are just $7 and it has a pool but you really must book in advance. If you want something a little quieter, check out the super homely Captain Toms, near the market. During the day, wander around the main square or just chill out in one of the hundreds of cafes. For cheap, local, food try and find El Faro. The local McDonalds is also worth a visit (no, really!) as the building itself is stunning. For something really special check out the amazing Casa Santo Tomas: this is without a doubt one of the nicest restaurants I have ever been to. If you're looking to party, check out the Terrace hostel's rooftop bar or swing by the Snug. The legendary after-party is where people tend to finish up; you'll have to ask around to find out where it is. You can get pretty much anything you want in Antigua with cocaine being the most readily available party drug. Just bear in mind that a lot of it is still cut and relatively pricey.
Backpacking Lake Atitlan
Just a few hours from Antigua, Atitlan is an easy bus journey or hitch away. There are a whole number of different villages here, all of which have totally different vibes. The most popular is undoubtedly San Pedro, a backpacker enclave with some cool bars, chilled out restaurants (especially the amazingly cheap Taco Mex) and easygoing hostels – Mr Mullet's is one of the best value and Hostel Fe is also worth a look. I definitely recommend checking out the lake, going for a swim and hiking up the nearby San Pedro Volcano, just bear in mind it will take around six hours! The nearby San Marcos is a paradise for those who are, well, just a little bit unique. San Marcos is a mecca for yoga students, massage therapists and spiritual centers. The Yoga Village, perched high above the main town, is a truly amazing place to stay and I highly recommend chilling here for a couple of days. It's a bit pricey – $25 a night for a hammock – but the price includes 2 yoga sessions and all your food.
Backpacking Chichitenango
Chichi is home to the biggest market in North America and this is where you want to hunt for awesome souvenirs. I got a custom made leather holder for my zippo for around $3 and there was plenty of other bargains to be had. It's an easy journey from Atitlan but bear in mind the market is only open on Thursdays and Sundays.
Backpacking Xela
If you fancy getting off the beaten track, Xela is the place to start. This bustling mountain town is a great place to organise 1 to 7 day treks in the stunning mountains. You will stay with local families and see a side of Guatemala which most backpackers miss out on if you have the time this is definitely worth doing. I recommend attempting Nebaj to Todos Santos – four days of trekking through stunning and really varied scenery.
Backpacking Semuc Champey
Semuc Champey
is probably my favourite place in all of Guatemala. It's a bitch to get there, so much so that most backpackers opt to stay in nearby Lanquin and simply visit Semuc for a day. If you do stay in Lanquin, Zephyr is a cool hostel to party. In Semuc itself, you can stay in the super cheap el-portal eco lodge. It costs 50q to get into Semuc for the day but it's well worth it. Swim, dive and splash in the stunning emerald pools till your heart's content. You can also trek to a look-out point for panoramic views over the forest. If you're feeling brave, head to the nearby caves and swim into them with a candle to explore. You can climb up waterfalls, scramble along the walls and jump into some super deep, and pitch black, pools. It sounds crazy but I myself didn't think it was too dangerous – then again, I can swim properly. Watching some people try to swim with one hand whilst keeping their candles above the water was pretty hilarious… Yes, I am a bad person.
Backpacking Flores
From Semuc, you have a hell of a journey, 11 hours or so, to Flores. Most backpackers make a beeline for the admittedly awesome Los Amigos Hostel (a great place to spend an evening) but I opted for the much quieter Dona Goya. Flores itself is tiny, you can walk around it in about 20 minutes. It's a chilled out little island and a good place to base yourself before you head to Tikal or El Mirador. It's only worth doing the five day trek to El Mirador if you are well into the dry season, during the wet season the trekking paths become a total quagmire.
Backpacking Tikal
Tikal is the whole reason I came to Guatemala. It's a truly amazing place and
climbing around Tikal
is an amazing way to spend the day. I spent an afternoon here wandering around the temples, climbing all over everything and just soaking in the atmosphere. I didn't see another person the whole time I was there so it was pretty special. In the evening, I camped just outside the temple grounds and had dinner in the Maya Imperio Comedor (the cheapest of the three local restaurants on site). You can hire all the camping gear you need at the site for about twelve dollars. Because I had bought my ticket in the afternoon, it was valid for the whole of the next day so I spent the morning exploring more temples before leaving and catching a bus back to Flores for four dollars. I wouldn't recommend taking a guide or organising anything other than transport in advance, it will get real expensive, real fast. To get into Tikal itself costs twenty bucks. Check out
this video
I made whilst in Tikal.
Backpacking Finca Ixobel
From Flores its an easy journey towards Poptan which is just 1km from the awesome Finca Ixobel. This working farm is a great place to chill out and explore the countryside on foot or by horse. It has super cheap digs – both shared dorms and cool treehouses.
Backpacking Rio Dulche & Livingston
Lots of backpackers head to Rio Dulche to grab a kayak and explore the river. A few push on to the Caribbean-esque town of Livingstone which is a love it or hate it affair. I sadly ran out of time and continued on to Honduras.
Backpacking route from Rio Dulce
There are plenty of options as to where to go next on your Guatemalan backpacker adventure. I decided to cross the border (which was a nightmare but that's another story) and head to the striking ruins of Copan in Honduras but you could just as easily start island hopping, explore more of the coast or head back towards Guatemala city.
What to pack for Guatemala
On every adventure, there are five things I never go travelling without.
1. Security Belt with Hidden Pocket: I never hit the road without my security belt. This is a regular looking belt with a concealed pocket on the inside – you can hide up to twenty notes inside and wear it through airport scanners without it setting them off. This is hands down the best way to hide your cash.
2. Leatherman Multi-Tool: I've been travelling with my Leatherman Skeletool for years now, my current one is actually my third one as I've had one stolen and another is in a Pakistani ravine. This is hand's down the best multitool I have ever owned and if you are going to be hiking, camping, wild cooking or going on any kind of adventure, I strongly recommend packing a multitool.
3. Microfibre Towel: It's always worth packing a proper towel. Hostel towels are scummy and take forever to dry. Microfibre towels dry quickly, are compact, lightweight and can be used as a blanket or yoga mat if needs be.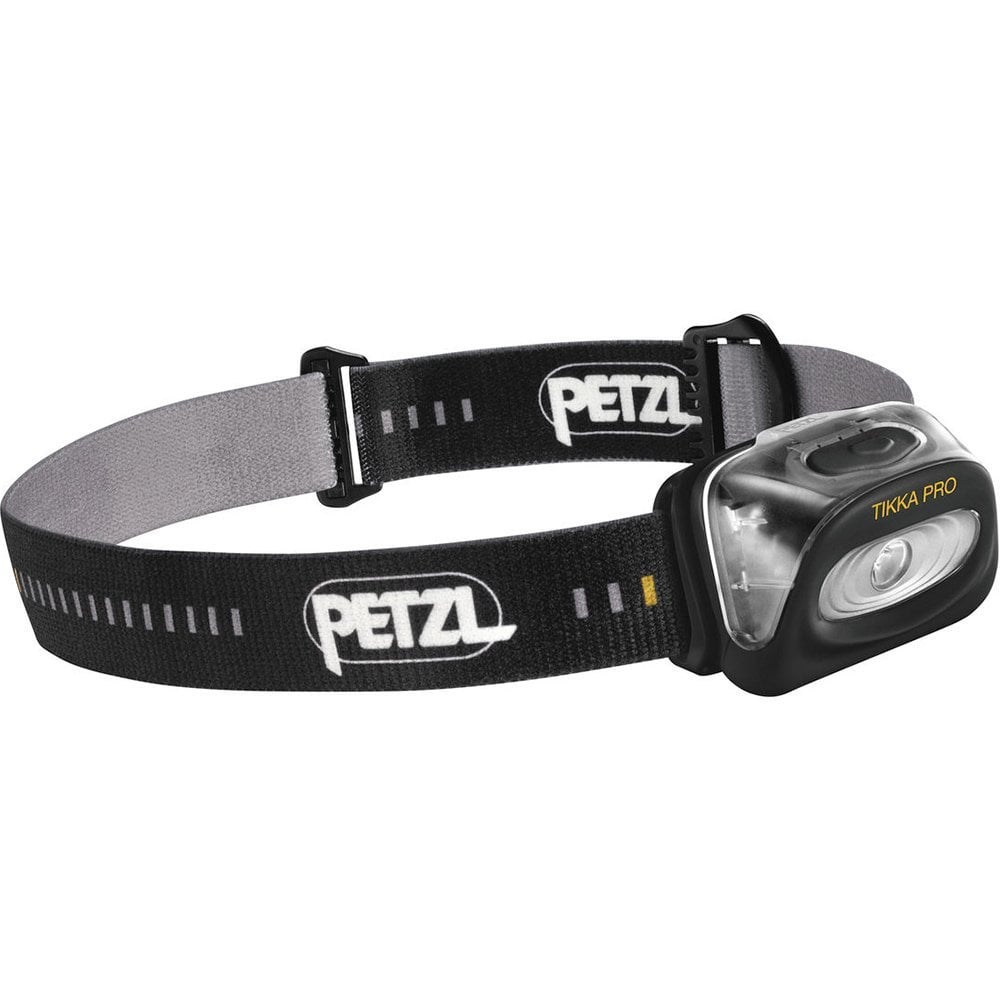 4. Headtorch: I would never travel without a headtorch. Even if you only end up using it once, a decent head torch could save your life. If you want to explore caves, unlit temples or simply find your way to the bathroom during a blackout, a headtorch is a must. Currently, I'm using the Petzl LED headlamp with red light (which insects can't see).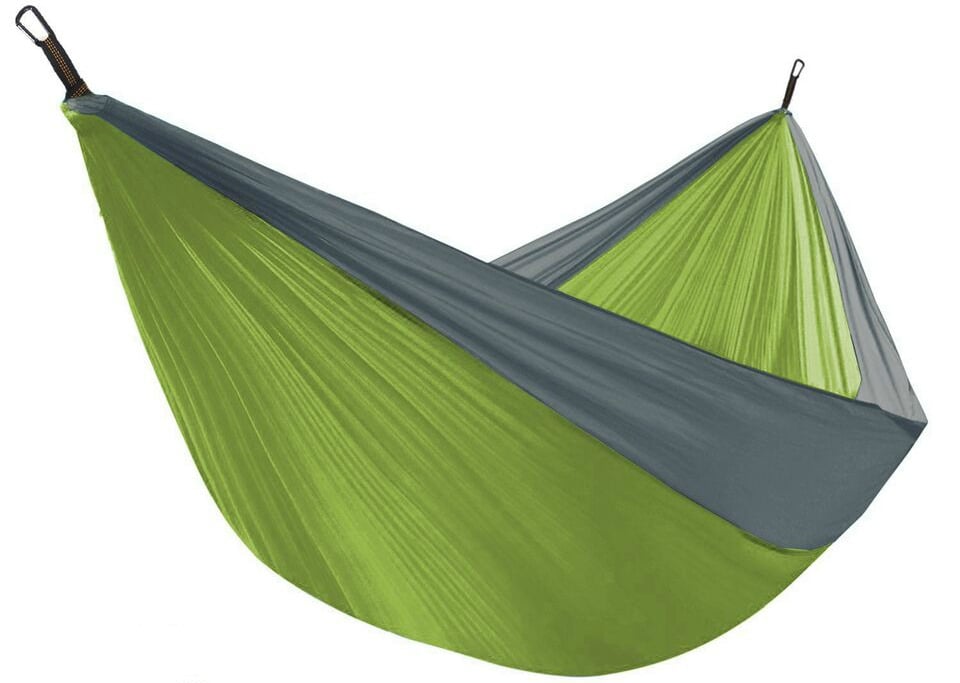 5. Hammock: Taking a tent backpacking is not always practical but hammocks are lightweight, cheap, strong, sexy (chicks dig hammocks) and allow you to pitch up for the night pretty much anywhere. Right now, I'm rocking an Active Roots parachute hammock – it's light, colourful and tough.
For plenty more inspiration on what to pack, check out my full backpacking packing list.
Useful apps to download before travelling to Guatemala
There are a few apps which I absolutely swear by when travelling the world. Almost all backpackers these days have a phone and you can make your travels that little bit easier by installing the following adventure friendly apps…
Sex, Drugs & Rock n Roll
Weed is definitely common on the backpacker scene throughout Guatemala. It's defintely around & it's often your tuk tuk driver who will offer you something to smoke. Although it's easily available, it's also easy to wind up in trouble with the po po, especially in touristy area's like Lake Atitlan. Check out Blazed Backpackers 101 for tips on how to stay safe whilst getting fucked up!
Backpacking in Guatemala for free!
Perhaps one of the best options for backpackers wanting to explore Guatemala long-term and experience living in this truly incredible country is to get a Teaching English as a Foreign Language course online. TEFL courses open up a huge range of opportunities and you can find teaching work all over the world. To find out more about TEFL courses and how you can teach English around the world, read my in-depth report on teaching English abroad.
Alternatively, if you want to find a cheap way to stay in this incredible country for as long as possible, check out Workaway – for just $29 a year you get access to literally thousands of projects around the world where you can volunteer in exchange for food and accommodation.
How to stay safe in Guatemala
Check out Backpacker Safety 101 for tips and tricks to stay safe whilst backpacking.
Pick yourself up a backpacker security belt to keep your cash safe on the road.
Check out this post for plenty of ideas on ingenious ways to hide your money when travelling.
I strongly recommend travelling with a headlamp whilst in Guatemala (or anywhere really – every backpacker should have a good headtorch!) – check out my post for a breakdown of the best value headlamps to take backpacking.
Get insured!
Even if you are only going on a short trip, you should always travel with insurance. Have fun on your backpacking adventure but please do get insurance – take it from someone who has racked up tens of thousands of bucks on an insurance claim before, you need it.
As a wise man once said, if you can't afford travel insurance, you shouldn't be travelling – so be sure to get your backpacker insurance sorted before you head off on your Guatemala backpacking adventure! Travelling without insurance would be fucking stupid. I highly recommend World Nomads.
Even if you don't get insurance with World Nomads, Please do get some sort of insurance from somewhere, there are lots of decent options online.
Get more information!
For more info, on all the kickass things you can do whilst backpacking in Guatemala, check out this travel guide.
Peace and love guys!
If you found this post useful, help spread the word by sharing it on Facebook and Twitter!
Like this post? PIN ME!!