Why Go Backpacking in Guatemala
Guatemala is a relatively small country, so you can cover a lot of ground with minimal time. That being said, many backpackers spend months in hotspots like Antigua, Xela, and Lake Atitlan.
Whether you love or hate the remains of Spanish colonization, Antigua is one of the most beautiful colonial cities in the world. Staying in Antigua is an excellent to explore close by volcanos; a few are still active and it's possible to watch Volcano Fuego erupt – a must-see on any Guatemala travel itinerary.
The highlands of Guatemala are home to many Mayan communities and some beautiful places. Lake Atitlan is the most famous destination in the highlands, thanks to the beautiful scenery and dozens of unique towns surrounding the lake. If you want to get off the beaten path, check out the Ixil Region, and consider participating in a home stay. Many expats and long-term backpackers base themselves in Xela for Spanish lessons and an immersive cultural experience.
Finally, Guatemala grows some of the best coffee in the world! Make sure to visit a local coffee farm or another type of finca (farm) in Guatemala, and help support the local economy. You can also visit cacao farms and factories, as well as macadamia and avocado farms!
Best Travel Itineraries for Backpacking Guatemala
I have included 3 Guatemala Travel Itineraries below to inspire your next visit! It is possible to see a lot of the country in just a few short weeks of backpacking Guatemala.
Backpacking Guatemala 4 Week Itinerary #1: Guatemala's Highlights
If you truly want to explore Guatemala, I suggest setting aside at least 4 weeks. There are a few backpacker spots that can easily captivate your heart and steal you away for months.
If you are flying to Guatemala, you will definitely start your trip in Guatemala City, the capital. I've spent a lot of time in the city, but I don't recommend that tourists spend much time here. Head to the beautiful (though touristy) colonial city of Antigua instead.
Only 45 minutes from the capital, Antigua feels a world away from the city. You can easily spend several days in Antigua, especially if you plan on visiting nearby fincas (farms), the great La Iguana Perdida hostel, and hiking a lot of volcanoes.
While it technically makes sense to head to Lake Atitlan first, I'm going to suggest you get a bus to the city of Xela next. Xela is another backpacker hang out, a bit grimier than Antigua, though more authentic and cheaper to live.
This is another great town to base yourself for nearby volcanoes and hikes! Many backpackers choose to live here for a couple of months for volunteer opportunities and Spanish lessons instead of Antigua (which is more expensive and touristy).
You can access the lesser-visited highland area of Guatemala, like the Ixil Region (the most targeted area during the Civil War), here.
From Xela, hike to Lake Atitlan with the awesome crew at Quetzal Trekkers. This volunteer-based non-profit company guides various hikes out of Xela while raising money for the local schools.
The Xela to Lake Atitlan 3 day excursion is one of the coolest experiences you can have in Guatemala because you have the opportunity to hike through and spend the night in remote Mayan villages only connected by narrow footpaths.
Once in Lake Atitlan, you can spend weeks here, as many backpackers do. I suggest devoting at least 5 days if you have the time. The lake is rather large, and all of the surrounding towns are completely unique to one another.
From Lake Atitlan, you can visit Chichicastenango, home to the biggest market in Central America. The market is only open on Thursdays and Sundays, so plan accordingly.
Then we leave the Guatemalan highlands and head to Guatemala's beautiful Cobán region, full of jungles, waterfalls, and Maya culture. The most famous backpacker hang out is Semuc Champey, near the town of Lanquin (where the hostels are located, thanks to the unreal waterfalls and pools. You'll want at least 3 days here, especially since the journey to/from is tiring.
Next take an overnight bus to Flores, the gateway to the impressive Mayan ruins of Tikal. Flores is a laid-back town and backpacker hang out on the middle of an island in a lake. You only need a couple days to visit Tikal, but you can access other Mayan ruins like Yaxha. You can also arrange a 5-6 day hiking excursion to the newly discovered El Mirador ruins, which are still being uncovered by archaeologists today!
After visiting Tikal you can travel onward to Belize or Mexico by bus. Otherwise, you need to return to Guatemala City for an international flight.
If you are travelling south on the Central American gringo trail, you can bus to the Caribbean side of Guatemala. Most backpackers stop in Río Dulce and Livingston, where the river meets the ocean, for a few days, and then carry on to Honduras, specifically the Bay Islands for some diving.
Backpacking Guatemala 2 Week Itinerary #2: Guatemala Highlands
This is a great itinerary if you only have 2 weeks to backpack Guatemala. You will start your trip in Guatemala City and quickly head to Antigua for 3-5 days. From here you can shop, explore the local fincas, and climb volcanoes like Volcano Acatenango and Volcano Santa Maria.
Next head to Lake Atitlan and base yourself for another 5 days. You can make a day trip to Chichicastenango for the biggest market in Central America.
Finish your adventures with 4 days in Xela, exploring the nearby volcanoes, hot springs, and villages. Catch a ride back to Guatemala City just in time for your flight.
Backpacking Guatemala 1 Week Itinerary #3: Jungles and Ruins
If you only have one week to backpack Guatemala I suggest two options. One, stay in Antigua and explore the nearby surroundings.
Or two, go on an adventure through Guatemala's jungles and ruins. Catch a long bus to Lanquín and base yourself here for 3 days exploring the nearby caves and Semuc Champey. Next, take an overnight bus to Tikal and explore the ruins for two days before looping back to Guatemala City via an overnight bus, or moving on to backpacking Mexico for more Mayan ruins.
Places to Visit in Guatemala
Now that we've covered a few Guatemala itineraries, I'm going to expand on what you should do in the best places to visit in Guatemala, including Antigua, Xela, the Tikal area, and more.
Backpacking Antigua
Most first-time travellers who are backpacking Guatemala will start their trip in Antigua. This is a classic colonial town with beautiful neighbourhoods to stay at, and a great place to kick back or wander around the cobblestone streets. You'll find quite a few hostels in Antigua as well, which makes it a great hang out spot for backpackers from all over the world.
During the day, explore the main square, do some shopping, or just chill out in one of the hundreds of cafes. There are plenty of great places to eat here, like Cafe Condesa and the organic Cafe Boheme. Don't neglect the local food either! For something really special check out the amazing Casa Santo Tomas or Rainbow Café.
If you're looking to party, check out the Terrace hostel's rooftop bar or swing by the Snug. Cafe No Se is the best bar in Antigua, set up somewhat like a speakeasy. Try their homemade (illegal) mezcal, which is similar to tequila with a smoky flavour. Tropicana Hostel is the party hostel in the area, but there are hundreds of guesthouses to choose from for something more relaxing.
I can also recommend Tropicana Hostel for the nearby volcano climbs like Volcano Acatenango. They offer fair prices, decent gear, and a great view from their base camp.
For a real treat, head outside Antigua to Home Earth Lodge, an eco hotel and avocado farm.
There are plenty of other great farms to visit too. Make sure to visit a coffee farm for an afternoon, or better yet, volunteer at one. For a unique experience, visit Valhalla Macadamia Nut Farm for the best macadamia pancakes and to learn about their mission.
This farm is working to save the planet (macadamia trees are more sustainable than almonds and avocados) and give local families plots of land to provide a sustainable income (macadamia nuts grow year-round providing consistent income).
Visiting Antigua's Nearby Volcanoes
There are a few awesome volcanoes you can summit near Antigua!
Volcán Pacaya is the easiest volcano to climb, and just takes a few hours. You can even roast marshmallows on the volcano. It is active, so you can't climb to the top, but you can watch smoke arise from the crater and a somewhat safe distance! The last eruption – in 2014 – was catastrophic for the nearby villages.
My favorite volcano is Volcán Acatenango, which offers stunning views of the nearby Volcano Fuego (an active volcano erupting constantly). This is usually a 2 day climb where you spend the night near the top. (Although this volcano is extinct – meaning it will never erupt again – don't because of the intense wind and cold.)
You can also climb Volcán Agua for spectacular views of Antigua. Hiking time is about 5 hours from Santa Maria de Jesús.
Backpacking Lake Atitlán
Just a few hours from Antigua, Lake Atitlán is an easy bus journey or hitchhike away. There are a number of villages surrounding the lake with completely different atmospheres and many amazing things to do. Many of them require a boat to reach them.
Panajachel is the most convenient town to base yourself because it's connected to the main road. Many expats live here for its convenient shops, restaurants, and bars.
The most popular backpacker town around Lake Atitlan is undoubtedly San Pedro, thanks to its cheap bars, restaurants (check out Zoola!) and easygoing hostels. Mr Mullet's offers one of the best valued dorms. I definitely recommend hanging out by the lake or renting kayaks. Make sure to hike up the nearby San Pedro Volcano. Bear in mind it takes 6 hours!
You can also summit Volcano Atitlán – the tallest of the three volcanoes – in 8 hours.
On the other side of the lake, you'll find San Marcos, a hippy enclave and mecca for yoga, massage, and spirituality. The Yoga Forest holds yoga retreats high above the main town. It's pricey, but includes 3 meals and 2 yoga sessions a day.
My favorite town is Santa Cruz, next to San Pedro. You can visit local co-ops, take a weaving class, or visit the beautiful shops and cafés. It's a quiet, laid-back atmosphere with plenty of authentic culture. You also have access to a coffee farm that serves their coffee on a nice patio!
Iguana Hotel (pictured below) is a great place to base yourself for a couple of days. Located in Santa Cruz, there isn't much to do here except chill and admire the view, but that's kind of the point. Hike up the steep hill to visit the locals!
Backpacking Chichistastenango
Chichi is home to the biggest market in North America! It's an awesome place to explore and hunt for souvenirs and beautiful Maya textiles. Te market is only open on Thursdays and Sundays, so plan accordingly.
The local Santo Tomás Church blends both Maya rituals and Catholicism, and it's well worth a visit. Most people just take a day trip to ChiChi.
Backpacking Xela (Quetzaltenango)
Quetzaltenango is commonly referred to as Xela (pronounced Shela). This bustling mountain town is a great city to organise 1 to 7 day treks in the stunning mountains, or base yourself for Spanish lessons, as many gringos do! Xela isn't as clean or extravagant as Antigua, but it's also not as expensive.
You can arrange a home stay with local families around here and see a side of Guatemala many travellers miss.
While visiting Xela, check out the local cemetery. Seriously! It's colorful and fascinating. I also recommend indulging in the local street food, like pupusas, a delicious Salvadorian dish that is popular in Guatemala.
From Xela, you have access to hot springs and several volcanoes. Tajamulco Volcano is the highest point in Central America. You can hike for three days to Lake Atitlan via narrow footpaths in between remote Mayan villages. Another great multi-day hike is Nebaj to Totod Santos – four days of trekking through the stunning and varied scenery.
Backpacking Semuc Champey
Semuc Champey is an absolutely stunning series of waterfalls and limestone pools. Most people stay in the nearby town of Lanquin. It's a bitch to get here, so allot enough time to chill and recuperate.
I recommend Greengo's Hotel, there's a lot to see out there.
You can also trek to a look-out point for panoramic views of the rain forest. If you're feeling brave, head to the nearby caves and swim through the darkness with nothing but a candle. You can climb up waterfalls, scramble along walls, and just in deep, pitch-black pools. It's actually not too dangerous, as long as you can swim properly!
Backpacking Flores and Tikal
From Semuc, you have a hell of a journey, 11 hours or so, to Flores. Most backpackers stay at the awesome Los Amigos Hostel, though I opted for the much quieter Dona Goya.
Flores itself is tiny; you can walk around it in about 20 minutes. It's a chilled out little island and a good place to base yourself before you head to Tikal or El Mirador.
Make sure to visit the local night markets for amazing street food and deserts!
Tikal is a truly amazing place. Often times you will have the national park to yourself to wander around the massive temples with spider and howler monkeys swinging above you.
If you hike to El Mirador, make sure to shop around for a proper guide!
You can hitch or take a public bus to Tikal, but consider hiring a guide with transport from Flores. It can actually end up costing the same price as a round-trip public bus ticket. We were able to get this deal, and our morning guide was quite knowledgeable. After the 2 hour tour, we left the group and explored Tikal on our own while still hitching a ride with one of their vans!
Backpacking Rio Dulce & Livingston
A lot of backpackers head to Rio Dulce, though it's honestly not my favorite spot anymore. I used to love going there as a kid, but now it's sort of expensive, especially the food, and the mosquitoes and cockroaches are heinous. Plus, everyone gets around via boat, so you kind of get "stuck" at your accommodation after hours (swatting away the mosquitoes and cockroaches).
That being said, it is a cool experience to grab a kayak or rent a boat and explore the river. The lush vegetation and mangroves are beautiful, and the houses built on stilts on the river are a sight to see. Still, I say 2 full days is plenty here.
Some travellers continue on to the Caribbean town of Livingston. I haven't been, but I've heard mixed reviews. Some say it's pretty dirty. Others say the Garifuna culture of Linvingston is fascinating! It's a completely different cultural experience than elsewhere in Guatemala.
Top Things to do in Guatemala
Whether you love the culture, the highlands, or the jungle, Guatemala has something incredible to discover in each of its distinctly different regions. Explore until your heart's content and love every single minute of it.
I have listed the top 10 most popular and best things to do in Guatemala below (but don't worry, there are actually way more epic things to do) to get your ideas flowing for your next Guatemala backpacking trip!
1 . Explore Tikal's Mayan Ruins
Deep in the jungle, Tikal's ruins were never discovered by Spanish invaders, so they remain remarkably brilliant and restored. This ancient city is impressive both in size and grandeur, and a testament to the cultural heights of the ancient Mayan civilization.
2. Visit the Beautifully Restored Colonial City of Antigua
Yes, Antigua is touristy (and expensive), but the vibrant, cobblestone city has everything you want in a backpacker hotspot: good restaurants and bars, epic volcanic scenery, an excellent base for multi-day hikes, coffee farms, and great shopping opportunities.
3. Shop for Traditional Mayan Textiles and Souvenirs
And speaking of shopping opportunities, Guatemala has endless opportunities to shop for amazing souvenirs. This is my favorite country in the world (along with Morocco) for shopping, thanks to the hand-woven, colorful Maya textiles.
If you want to go big (and not go home), visit Chichicastenango. On Thursdays and Sundays, this town is home to the largest marketplace in Central America. Lake Atitlan (the towns of San Juan and Panajachel, specifically) and Antigua have great shopping opportunities too.
4. Summit a Volcano
Guatemala is home to 37 volcanoes! This means you plenty of options to summit one! Keep in mind a few of them are active… and dangerous to climb. Favorites include Volcano Acatenango, Tajumulco, and San Pedro.
5. Hang out around Lake Atitlán
This might be my favorite destination in Guatemala, due to its amazing scenery (three volcanoes), and amazing villages and towns, each with something different to offer. There is a prominent Maya indigenous culture here too. Make sure to support the locals, visit some co-ops, and kick back with a cerveza on the lake!
6. Take Spanish Lessons in Quetzaltenango (commonly known as Xela)
This city blends mountain scenery, indigenous life, and wonderful architecture. It's a great city (not as expensive or touristy as Antigua) to base yourself and learn another language! There are numerous language institutes to choose from. It's also a great base to visit nearby volcanoes, Laguna Chicabal, and natural hot springs.
7. Swim in the clear blue pools of Semuc Champey
This series of limestone pools and waterfalls in the middle of the jungle is known as one of the most beautiful places in Central America.
8. Visit the lesser known beaches of Guatemala
While Nicaragua tends to steal the spotlight for the best beaches and surf in Central America, Guatemala's raw, black sand beaches are cool in their own right, though the surf isn't as good.
9. Hike to El Mirador
This six-day hike will lead you through steamy jungles, mud, and mosquitoes to the newly discovered Mayan site still being excavated.
10. Visit a finca and local co-ops trying to better the local economy
One of my favorite things to do in Guatemala is visit the farms; think coffee, cacao, macadamia nuts, permaculture, etc.
Backpacker Accommodation in Guatemala
Room costs vary wildly across the country. Antigua is easily the most expensive place to stay. In general, the good places fill up fast so you want to try and book in advance.
It's possible to get a dorm bed for as little as $8-10. A double room will often cost the price of two beds in a dorm, so if there's two of you, you can have a private room for no additional cost.
And as a quick insider tip: If you want to see all – and we mean ALL – hostel options in Guatemala, be sure to check out HOSTELWORLD. You can even filter your personal travel needs to find the perfect place for you.

The Best Places To Stay in Guatemala
Backpacking Guatemala Travel Costs
A lot of Guatemala travel blogs will tell you that the country is extremely cheap, but the truth is costs have gone up quite a bit in the last couple years, and Mexico and Nicaragua are cheaper.
If you want to backpack Guatemala for less than $20 a day you need to really dirtbag it. Only take chicken buses, stay outside tourist areas, eat beans, rice, and tortillas, and do not participate in many tourist activities.
It is possible to backpack Guatemala for $20 a day by staying away from Antigua, and cooking all of your own food or eating street food.
A Daily Budget in Guatemala
Money in Guatemala
Cash is the only way to pay at outdoor markets, food stalls, small bakeries, and chicken buses.
ATMs are widely available everywhere, but you can expect a withdrawal fee for international bank cards, which is why I travel with a debit card that refunds me for transaction fees. (Americans, I recommend checking out Charles Schwab!)
Top Tips for Broke Backpackers
Camp: With plenty of gorgeous places to camp, Guatemala can be a great place to camp in the rural areas. Just be safe! Most hostels will also let you pitch a tent for a small fee.
Cook your own food: If you are on a tight budget, you can save money by cooking your own food – I recommend bringing a portable backpacking stove.if you are camping.
Couchsurf: While there isn't a huge couchsurfing community in Guatemala, it's still an option.
Pack a travel water bottle and save money every day!
Why You Should Travel to Guatemala with a Water Bottle
Plastic washes up on even the most pristine beaches… so do your part and keep the Big Blue beautiful
You aren't going to save the world overnight, but you might as well be part of the solution and not the problem. When you travel to some of the world's most remote places, you come to realise the full extent of the plastic problem. And I hope you become more inspired to continue being a responsible traveller.
Plus, now you won't be buying overpriced bottles of water from the supermarkets either! Travel with a filtered water bottle instead and never waste a cent nor a turtle's life again.
Best Time To Travel To Guatemala
Guatemala has two seasons: the dry season and wet season.
The dry season generally takes place from December to May. This is the best season to travel to Guatemala if you want to do a lot of hiking.
The wet season is from June to November and is generally the cheapest time to visit Guatemala. It only rains for a couple hours a day, so it doesn't necessarily mean your vacation is ruined!
While most of Guatemala is temperate, January and February can get chilly at elevation, especially if you are summitting volcanoes. Sometimes it even snows up there!
Make sure to bring a couple layers for the nights in the Highlands. Bring a down jacket, beanie, and warm layers for trekking the volcanoes.
Festivals in Guatemala
Coffee Harvest Celebration – The town of Frajianes celebrates coffee harvest with food and dancing on February 2nd and 4th.
Semana Santa –Semana Santa translates to "Saints Week," and takes takes place in March or April depending on Easter Sunday. This is one of the biggest celebrations in Guatemala, especially in Guatemala City and Antigua. Many towns and cities spend days creating mile-long carpets with intricate stencils and dyed sawdust in beautiful designs. Parades and processions march on the saw dust carpets.
Día de los Muertos – Literally translating to "Day of the Dead," this popular holiday is celebrated in Guatemala on November 2 with the flying of massive kites in the cemeteries of Santiago Sacatepéquez and wild horse racing in Todos Santos Cuchumatán.
Navidad – As a mostly Catholic country, Christmas is one of the most important holidays, celebrated with family and friends. Most families go to Church on Christmas Eve, and open gifts at midnight on Christmas Eve, instead of on Christmas Day.
What to Pack For Guatemala
Somewhere to hide your cash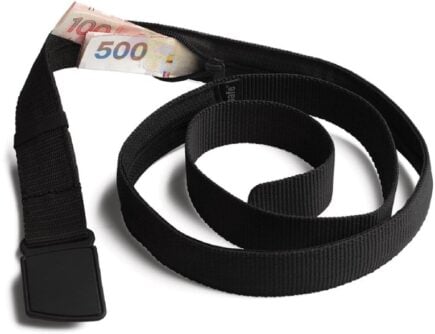 Somewhere to hide your cash
Travel Security Belt
This is a regular looking belt with a concealed pocket on the inside – you can hide up to twenty notes inside and wear it through airport scanners without it setting them off.
For those unexpected messes
For those unexpected messes
Microfiber Towel
Hostel towels are scummy and take forever to dry. Microfibre towels dry quickly, are compact, lightweight, and can be used as a blanket or yoga mat if need be.
When the power goes out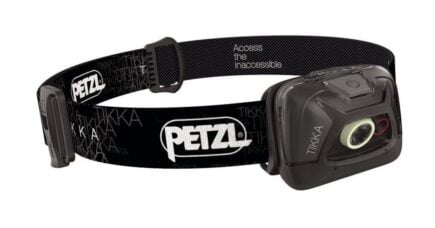 When the power goes out
Petzl Actik Core Headlamp
A decent head torch could save your life. If you want to explore caves, unlit temples, or simply find your way to the bathroom during a blackout, a headtorch is a must.
A way to make friends!
A way to make friends!
'Monopoly Deal'
Forget about Poker! Monopoly Deal is the single best travel card game that we have ever played. Works with 2-5 players and guarantees happy days.
To stay a clean backpacker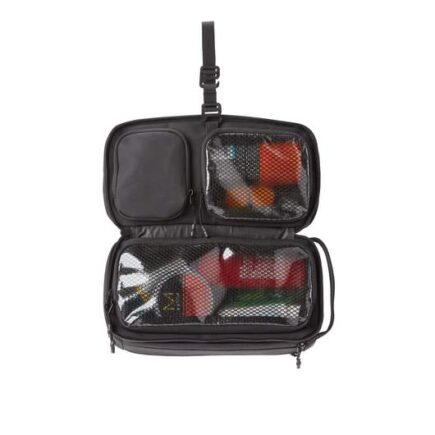 To stay a clean backpacker
Hanging Toiletry Bag
I always travel with a hanging toiletry bag. It's a super-efficient way to organize your bathroom stuff. This one by Nomatic is splash-proof and made to last.
Staying Safe in Guatemala
On one hand, Guatemala is totally safe for backpackers, but I have extensive family here so I hear about all of the dangers and dicey stories. Most touristic areas are safe, but you do need to be careful for both petty theft and armed robberies (mostly at night in isolated areas).
The most dangerous areas of Guatemala are generally congregated within certain zones of Guatemala City.
In my experience, most robberies or assaults happen at night – when one or both parties are intoxicated. Walk in large groups from the bars, especially if you are a girl. Generally, do not travel after dark. There are staged muggings that target rental cars and luxury vehicles.
The exception is the highway to Tikal, which is safe for overnight buses and vans. Chicken buses are also safe (and cheap) for getting around Guatemala, but there have been fatal accidents around the windy highlands. I do not recommend riding chicken buses in Guatemala City due to gang violence and extortion.
People are warm and inviting in Guatemala, and you should have no problem getting around, but I am not going to sugarcoat the economic situation in Guatemala. Half the population lives below poverty and gang violence is increasing in the city – mostly in specific zones.
Traveling Guatemala is safe, so don't let the talks of gang violence shy you away, as this doesn't specifically target tourists, but it is best to be aware. Always ask your hostels and hotels for up-to-date safety information.
Sex, Drugs & Rock n Roll in Guatemala
Weed is definitely common on the backpacker scene throughout Guatemala. Although it's easily available, it's also easy to wind up in trouble with the po po, especially in touristy areas like Lake Atitlán.
Check out Blazed Backpackers 101 for tips on how to stay safe whilst backpacking Guatemala!
Travel Insurance for Guatemala
ALWAYS sort out your backpacker insurance before your trip. There's plenty to choose from in that department, but a good place to start is Safety Wing.
They offer month-to-month payments, no lock-in contracts, and require absolutely no itineraries: that's the exact kind of insurance long-term travellers and digital nomads need.
SafetyWing is cheap, easy, and admin-free: just sign up lickety-split so you can get back to it!
Click the button below to learn more about SafetyWing's setup or read our insider review for the full tasty scoop.
How To Get Into Guatemala
If you are flying into Guatemala, the only international airport is in the capital, and it's a rather small airport. There is also an airport in Tikal, but flights come in and out of Guatemala City, and they're expensive.
If you are arriving overland by bus (as many travellers do) you can arrive by the Mexico, Belize, or Honduras border. I have covered the overland border crossings in the "onward travel from Guatemala" section below.
Entry Requirements for Guatemala
You will receive a 90 day tourist visa on arrival for free. The visa includes entrance and exit to El Salvador and Honduras.
How To Get Around Guatemala
Buses are the main way to travel in Guatemala. Most locals get around by chicken bus, which are essentially tricked-out and bedazzled old American school buses. They are quite an experience, though sometimes a bit dicey on the sharp turns in the highlands.
Traveling by Bus in Guatemala
Chicken buses are dirt cheap for Westerners, often costing less than a $1. They stop every few minutes though, so be prepared for long travel days. You can also take private deluxe buses for long journeys, like Antigua to Xela, or from Guatemala City to Tikal. Overnight buses can be dangerous in certain areas, but the route to Tikal is totally fine, and recommended to save time and accommodation costs.
Most tourist destinations are also connected by private shuttle vans that cater to tourists, often transporting backpackers from their hostel's front doorstep. These are significantly more expensive than the chicken buses, so I rarely used them though sometimes it's nice to treat yourself A/C and comfort.
I recommend using a private shuttle to get to your next destination in Honduras/Nicaragua for safety reasons.
The only time you would take a flight is to/from Tikal, and it's expensive, so don't count on flight travel in Guatemala. Río (River) Dulce's river is the lifeline of the area, and the locals and tourists get around by boat. They even have gas stations to fill up.
Hitchhiking in Guatemala
The chicken buses are pretty cheap, but if you want to hitch a ride, check out some info on Hitchwiki. You'll catch a ride easier if you appear clean cut. The dirty hippy look doesn't really fly.
Onwards Travel from Guatemala
Belize: Frequent local and tourist buses and vans cross the border from Flores near Tikal to Belize. Most of these buses go to San Ignacio before reaching the coast. Lots of travellers that want to backpack Belize use this option for onwards travel from Guatemala.
You have to pay the entrance and exit visa fees for Belize, even if you are not staying there. There is one company – Marlin Espadas – that will do this trip to Mexico in one day. If you take the local bus, you will end up spending at least one night in Belize, so you may as well make a trip out of it.
Mexico: There are buses and tourists vans that pass through La Mesilla border, mostly to San Crístobal de las Casas, Chiapas, Mexico (one of my favorite areas of Mexico). If you want to backpack the Carribbean side of Mexico, you will need to pass through Belize. Buses will go to Chetumal. From here you can get a bus to Bácalar, Mahahual, or other areas in the Costa Maya region, and then continue up to other places like Tulum.
Honduras: You can easily get a bus or van from Guatemala City or Antigua to start your backpacking adventure in Honduras. Many private buses and vans will stop at the Cópan Ruins in Honduras too. If you want to get to the Bay Islands – Utila is a backpacker and diving hot spot – you will need to take a bus or van to La Ceiba. From here you can catch a 4 pm ferry. There are some companies that drive you between Río Dulce and La Ceiba.
El Salvador: El Salvador is easily reachable from Antigua or Guatemala City.
Nicaragua: Many travellers start backpacking Nicaragua by crossing through Honduras or El Salvador. There are tourist vans and buses that will do this in one day, but I have to warn you it is a long day. You will pass through a lot of traffic in Honduras. Talk to your hostel in Antigua or Guatemala City for more information.
Working in Guatemala
Guatemala is small, humble nation and not exactly an international power house for business. Unless you bag a political or non-governmental organisation job, your best bet to find work is teaching English – English teachers can usually find work pretty easily.
Work Visas in Guatemala
In order to work in Guatemala, foreign nationals will need a Work Visa and a temporary residency permit. Work Visa's will only be considered once a job offer has been secured.
Volunteering in Guatemala
Volunteering overseas is a great way to experience a culture whilst doing some good in the world. There are lots of different volunteer projects in Guatemala which you can join ranging from teaching, to animal care, to agriculture to pretty much anything!
Guatemala is still a greatly developing country and there are lots of opportunities for backpackers to volunteer. English teachers are constantly needed, and you'll also find opportunities in hospitality, farming, and administration. A 90-day tourist visa is all you'll need to volunteer in Guatemala, which can be easily renewed if you decide to stay longer.
Want to find some awesome volunteering opportunities in Guatemala? Then signup for Worldpackers, a platform that connects local hosts with volunteer travelers. As a Broke Backpacker reader, you'll also get a special discount of $10. Just use the discount code BROKEBACKPACKER and your membership is discounted from $49 a year to only $39.
Programs run through reputable work exchange programs, like Worldpackers, are generally very well-managed and highly reputable. However, whenever you are volunteering do stay vigilant especially when working with animals or children.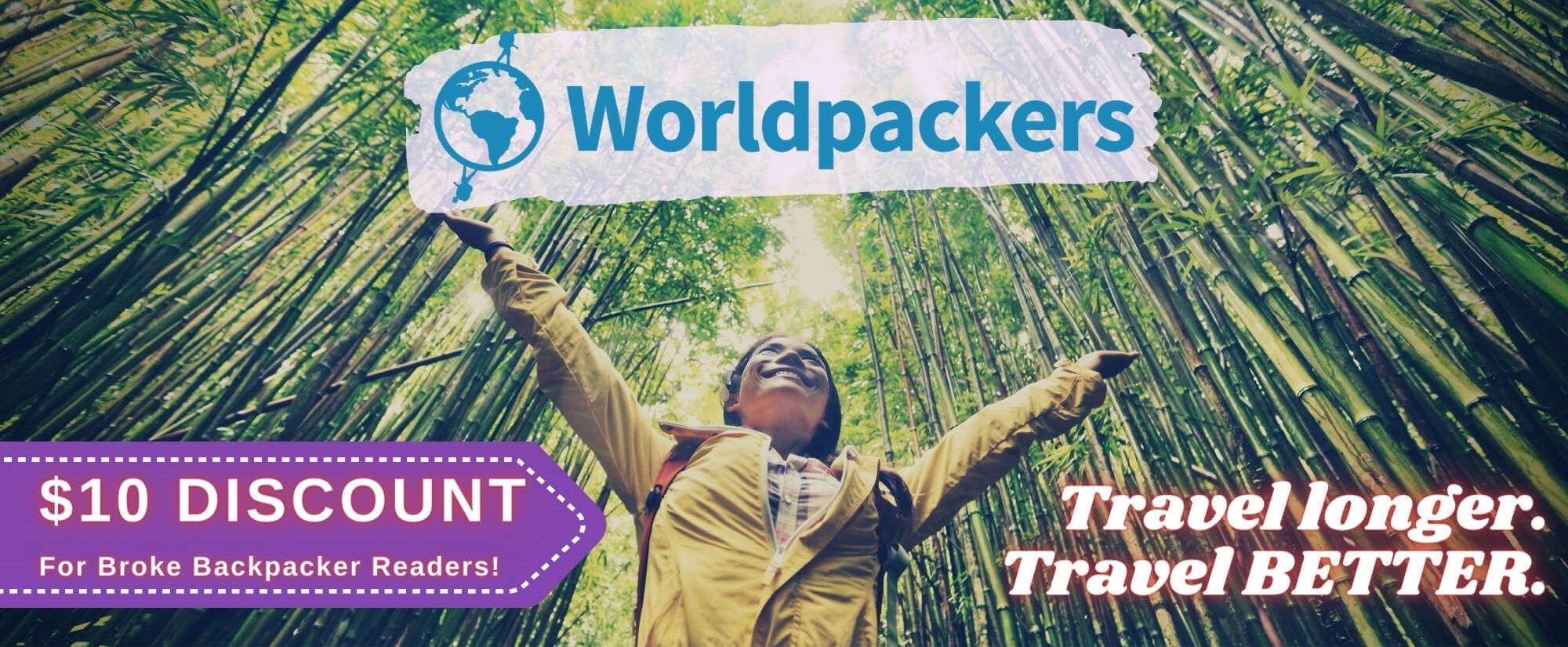 Worldpackers: connecting travellers with meaningful travel experiences.
Teaching English in Guatemala
Are you a native English speaker looking to earn cash whilst traveling the world? Teaching English online is a great way to earn a consistent income—from anywhere in the world.
Demand for English teachers in Guatemala is constant. Conditions and pay vary greatly depending on whether you teach at a high end university or a barrio school.
Depending on your qualifications (or your motivation to obtain qualifications like a TEFL certificate) you can teach English remotely from your laptop, save some cash for your next adventure, and make a positive impact on the world by improving another person's language skills! It's a win-win! Check out this detailed article for everything you need to know to start teaching English online.
In addition to giving you the qualifications to teach English online, TEFL courses open up a huge range of opportunities and you can find teaching work all over the world. To find out more about TEFL courses and how you can teach English around the world, read my in-depth report on teaching English abroad.
What To Eat in Guatemala
Guatemalan Culture
It's hard to stereotype an entire population, but generally, Guatemalans from the city are live very differently than Guatemalans in rural areas.
The majority of the Guatemalan people is considered Mestizo (a blurred mix of Spanish and Mayan descent). About 40% are Mayan. They often live completely separate from the rest of the population – physically, geographically, and economically.
One thing I love about Guatemala is the prominent and beautiful Mayan culture despite centuries of discrimination. Mayans are proud to be Mayan. I think tourists' interest in the Mayan culture helps this in a way too.
There is a huge gap between the rich and poor in Guatemala. Through a complicated history (that I covered below) and a historically corrupt government, Guatemalans have endured their share of problems.
The Civil War ended in the 1990s, though many Guatemalans do not even view the struggle as a "war." The government, and frankly most citizens, continue to dismiss the war's human rights' abuses.
To put it bluntly, the government and elitists have no interest in helping the poor or funding schools, education, healthcare, etc for Mayans. Racism is still very rampant here, as it is throughout most of Latin America. Thanks, colonialism.
Fortunately, local co-ops and grassroots organizations are making serious progress when it comes to creating economic opportunities for lower classes.
It's a good idea to read up about Guatemalan culture in detail before you start your travels. Understanding the locals, their traditions and habits will make your visit a lot more interesting and in some cases, even easier!
Useful Travel Phrases for Guatemala
The first official language of Guatemala is Spanish, but there are also 23 Mayan languages spoken here! Many Mayans in remote places do not speak Spanish, let alone English. This is quickly changing in the touristic areas.
10 years ago most Mayans couldn't speak Spanish in Lake Atitlán, for example. Now they speak Spanish and English.
Books to Read About Guatemala
Below are my favorite books set in Guatemala. I seriously recommend reading a couple to understand the social, economic, and political atmosphere in Guatemala.
A Brief History of Guatemala
This is an important subject to me. I even wrote my undergrad thesis on a forgotten (or rather an unknown) genocide against the Mayan people in the 1980s that ultimately stems back to Spanish Invasion and systematic racism instilled in Latin America since the 1400s.
Before Spanish conquest under Cortés, Maya people lived in Guatemala for centuries building extravagant cities you can still visit today (Tikal, for example).
The Colonial Period essentially enslaved Guatemala's indigenous people, and took away their land. Truthfully, it's never been returned. By the time Guatemala gained independence from Spain in 1821, there was already a class system in place. After independence, there was a constant struggle for power between the elite conservatives and liberals.
In 1945, Juan José Arévalo won the election and began to turn Guatemala around by improving the public health system and labor laws. He survived 25 military attempted coups!
His successor was Colonel Jacobo Arbenz, who wanted to take Arévalo's policies even further by implementing land reforms to break up the elitist land estates to give peasants individually owned farms. Naturally, his policies were unpopular with the extremely wealthy people of Guatemala…and the United Fruit Company.
US Insurgency and a Series of Right Winged Presidents
The United Fruit Company was owned by one of the American Dule Brothers. The other Dule Brother was none other than the head of the newly formed American CIA. Under the CIA's first covert mission, the US orchestrated an invasion to remove Arbenz and implement a right-winged military president.
And so began the series of military presidents with counterinsurgency training and money from the US government. They may have been "anti-communist" during the Cold War, but they were no stranger to violence. Land reforms were reversed, voting rights were restricted, a secret police force was created, and the military repression was common.
In response to these dictators, a few left-wing guerrilla groups began to form, and so began the Civil War.
By 1979, 60,000 people had been killed in political violence. My family tells me stories of professors, students in political groups, and anti-government sentimented people disappearing overnight.
There are rumours in Guatemala that many of the missing people's bodies were dropped into active volcanoes because many bodies were never found.
1980s – A Genocide
Four guerrilla groups united to form URNG (The Guatemalan national Revolutionary Unity). The President the time, General Efraín Ríos Montt, was an Evangelical Christian nut, who acted out on the groups by orchestrating the systematic murders of men, women, and children in more than 400 Mayan villages in the name of anticommunism.
100,000 Maya refugees fled to Mexico. Hundreds of thousands more died.
Both sides during the war committed atrocities and horrible acts of war. The left-winged guerrillas were not above these atrocities, but there's no question that the government continued to violate human rights and lead civilian massacres.
Peace Accords and Recent History
After 36 years of Civil War, the Peace Accords finally took place in 1996 under a center-right president, but not much progress has been made on owning up to the atrocities. International organizations continue to criticize the government for dismissing the genocide.
The current Presidential Administration still refuses to admit there was a genocide in the Ixil triangle in the 1980s, even though Ríos Montt was charged with genocide. A later court ruling overturned the conviction, however, and called for a re-trail that will probably never happen.
Many Presidents since have been accused of laundering money and corruption.
Otto Pérez, a general for Ríos Montt during the genocide, took office in 2012. In 2015, the UN anti-corruption agency claimed Pérez' administration was taking bribes from importers in exchange for reduced customs fees. Mass protests were organized and tens of thousands of Guatemalans turned to the streets. The Vice President resigned first, unable to explain how she paid for a US$13 million helicopter.
In the following months over 20 officials resigned and many were arrested. President Otto Pérez was forced to resign and arrested that year. This is the first time in Guatemala's history that peaceful protests made some serious progress and an ex-president sits in a cell.
Jimmy Morales, whose popularity stems from the fact he is from outside the country's political elite, hasn't proven to be much better, thanks to his military ties. Gun violence and drug related crime is on the rise in Guatemala, and police are understaffed, underpaid, and under-resourced.
Some Unique Experiences in Guatemala
Scuba Dive Guatemala on a Liveaboard Trip
Guatemala might not be super well-known for its scuba diving. That said, if you love to dive, joining a Liveaboard trip in Guatemala is a chance to explore the waters off of Guatemala's coast.
You dive in the mornings, chill with fellow dive maniacs by evening; it's that simple! Liveaboard trips take you to some pretty incredible remote dive locations. Who doesn't want to wake up on a boat and dive in the sea everyday for a week?
Final Advice Before Visiting Guatemala
As someone who is half Guatemalan, this country holds a special place in my heart. I spent my childhood traveling to Guatemala to visit family. Last year I finally got a chance to truly backpack Guatemala, and go places even my family hasn't been. This experience led me to fall in love with this country in a different way, all over again.
I highly suggest backpacking Guatemala if you are in search of an adventure. You will meet some of the kindest and warmest people in Guatemala, and experience some of the most beautiful culture and natural scenery.
---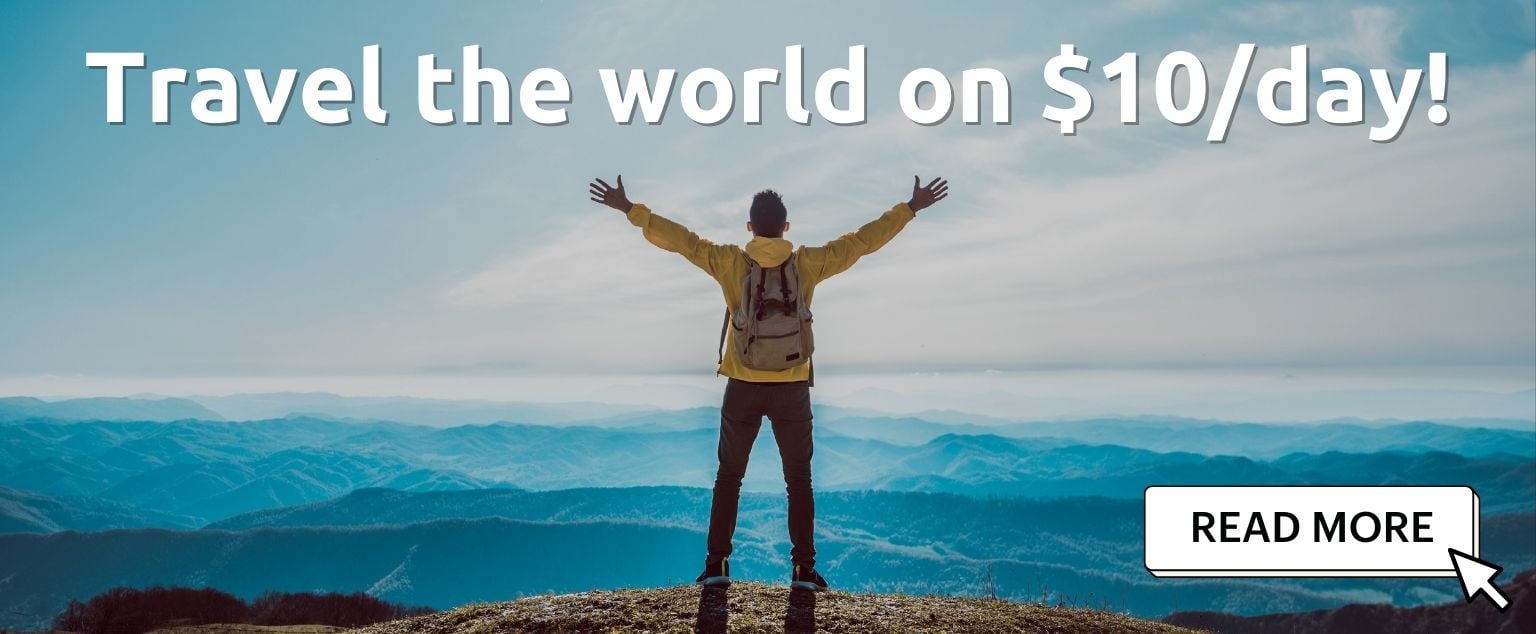 And for transparency's sake, please know that some of the links in our content are affiliate links. That means that if you book your accommodation, buy your gear, or sort your insurance through our link, we earn a small commission (at no extra cost to you). That said, we only link to the gear we trust and never recommend services we don't believe are up to scratch. Again, thank you!