Imagine a deep, cobalt lake surrounded by dozens of tiny villages and looming volcanoes. That, my folks, is Lake Atitlan in Guatemala. Its shores have been attracting hippies and hedonistic travelers for decades – it is actually where my parents met a few decades ago!
I have been traveling to Lake Atitlan for a couple of decades myself, and on my most recent trip to Atitlan, I truly dug deep and explored all of the things to do in Lake Atitlan.
This is my shortlist of the best things to do in Lake Atitlan, Guatemala. I could have made this list much longer, but my suggestions below are the most unique and, frankly, unmissable.
Before I dive into my curated list on what to do in Lake Atitlan, I'll provide a bit of background information on Guatemala's most popular travel destination.

Unlock Our GREATEST Travel Secrets!
Sign up for our newsletter and get the best travel tips delivered right to your inbox.
Background Information on Lake Atitlan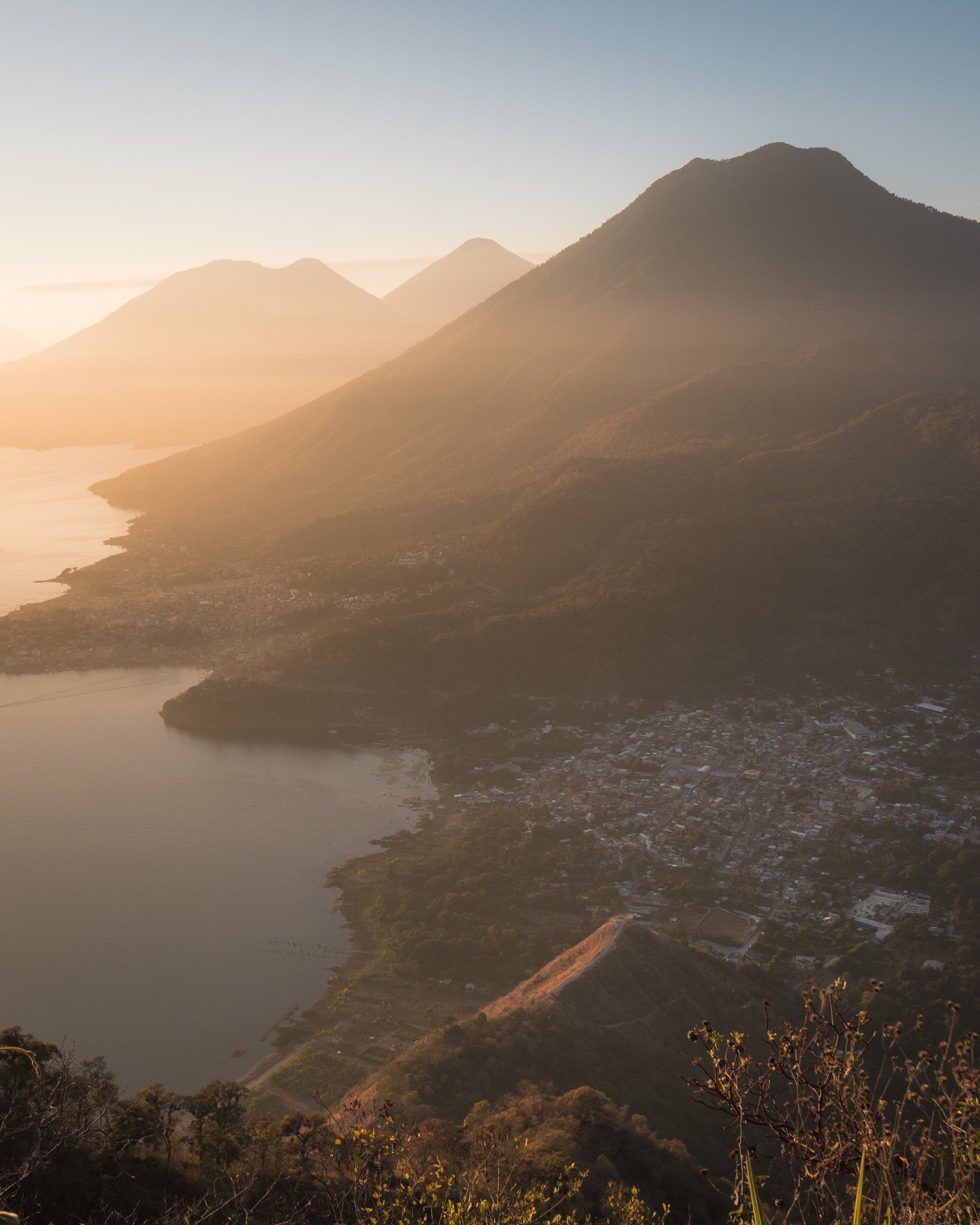 Lake Atitlan is poetically beautiful: a 50 square mile deep blue lake surrounded by 3 volcanos and dozens of villages, each with its own unique atmosphere. It's one of the most popular backpacking Guatemala destinations.
Aside from all of the unique towns and things to do, many people stay in Atitlan for the borderline perfect weather – sunny and warm during the day with a cool breeze at night.
As I have already mentioned, there are a dozen villages that surround this large lake, and each one has a completely different vibe from the other.
Don't treat Lake Atitlan as one place, or think you can just show up to Atitlan and see it all in a day. You can visit Lake Atitlan for a few days and get a good feel for it, but many people end up staying for weeks or even months.
Each town has its own customs, style of clothing, and atmospheres that need to be explored to be understood.
Many of the towns are primarily indigenous and altogether untouristic, while others – namely Panajachel, San Pedro, and San Marcos – have been taken over by expats for years.
You'll probably start your trip in Panajachel, as it is the most convenient town to reach from the capital, airport, Antigua, and more. (You can also bus in and out of San Pedro.)
Pana has a nice mix of everything – good accommodations, great location for sunset, a variety of restaurants and a decent market – but it's also one of the more noisy and polluted towns, being the gateway of Atitlan and all.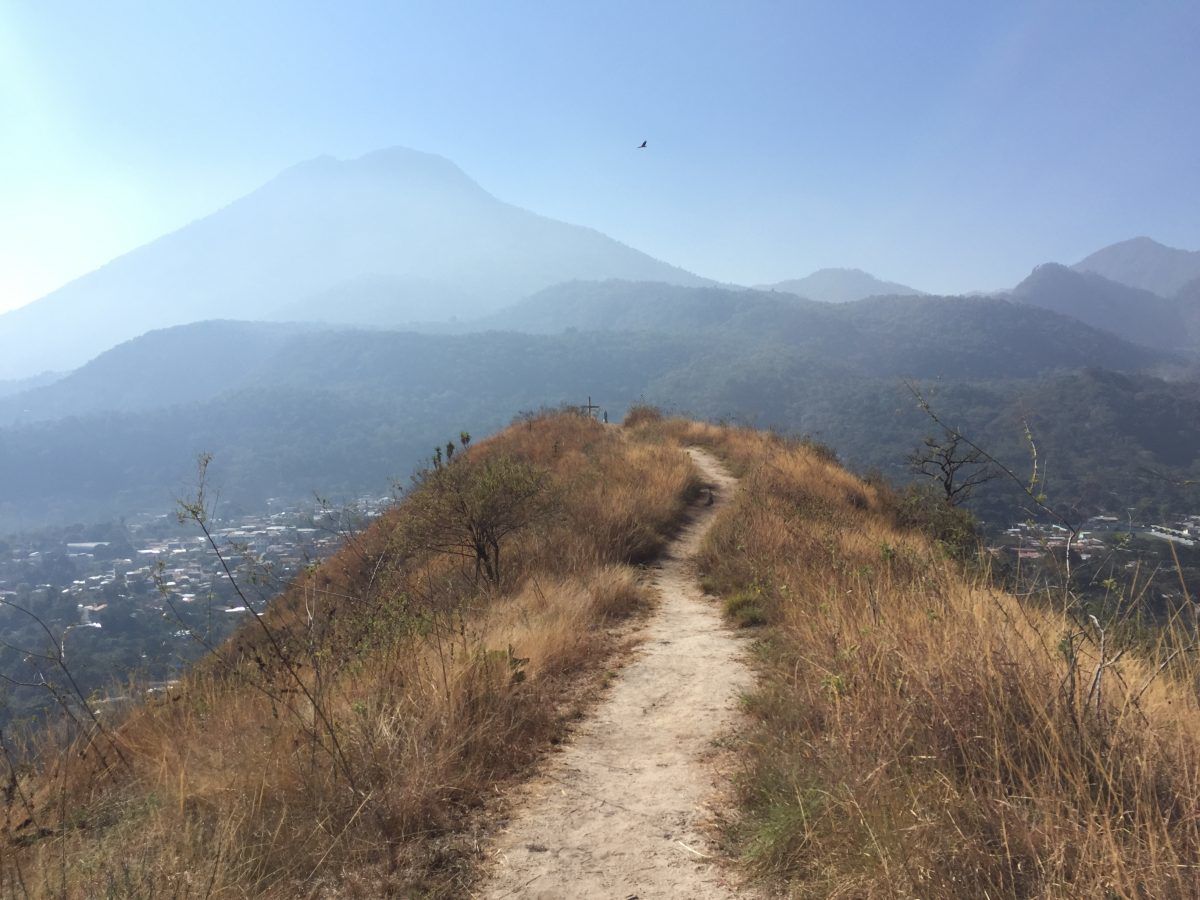 Some people love Pana, and a lot of expats have been living here for years, but I would choose to stay elsewhere on the lake for a more relaxing visit.
San Pedro has the best nightlife and San Marcos has the best vegetarian food. I'm not joking, and I appreciate both towns for what they are – these are great spots to base yourself if you want to be close to other travelers, things to do, and good food.
San Juan is just a short boat or tuk-tuk from San Pedro. Here you'll find some of the best textiles, weaving, art, and cooking classes. The locals are ultra laid back, and this is my favorite town, personally. If you are going to take Spanish lessons around Lake Atitlan, stay here versus San Pedro.
Santa Cruz is a nice village to spend a couple of nights just chilling out. I have stayed at La Iguana Perdida before and enjoyed relaxing in the hammocks after a tough trek, but there isn't much to do here. Once the boats stop running you're sort of stuck.
Across the lake is the town of San Antonio, known for its church, markets, and beautiful pottery.
There are other villages around the lake like Santa Clara and San Pablo, but there isn't much to do here for tourists.
Plus, many people tend to visit Lake Atitlan for the views, tourist activities, and local culture, and find themselves staying much longer because of the locals, expats, modern conveniences, and the array of restaurants and bars.
Top Things to do in Lake Atitlan
1. Hike up Indian Nose for sunrise
This short hike offers one of the best views of Lake Atitlan – and is arguably one of the best places in Guatemala. It is well worth the early wake-up call and 30-minute climb.
To get to the Indian Nose viewpoint, you will have to pay a fee of around 50Q (approx USD 7) per person to the farmer whose land you pass through. Think of it as an entrance fee.
Please don't try to sneak by them or argue; there are stories out there how people get robbed this way. If you don't want to deal with the hassle of entrance fees or finding the trail in the dark, you can hire a guide in town.
No matter how you hike to the top of Indian Nose, you'll be greeted with incredible views of the lake and surrounding villages and volcanoes.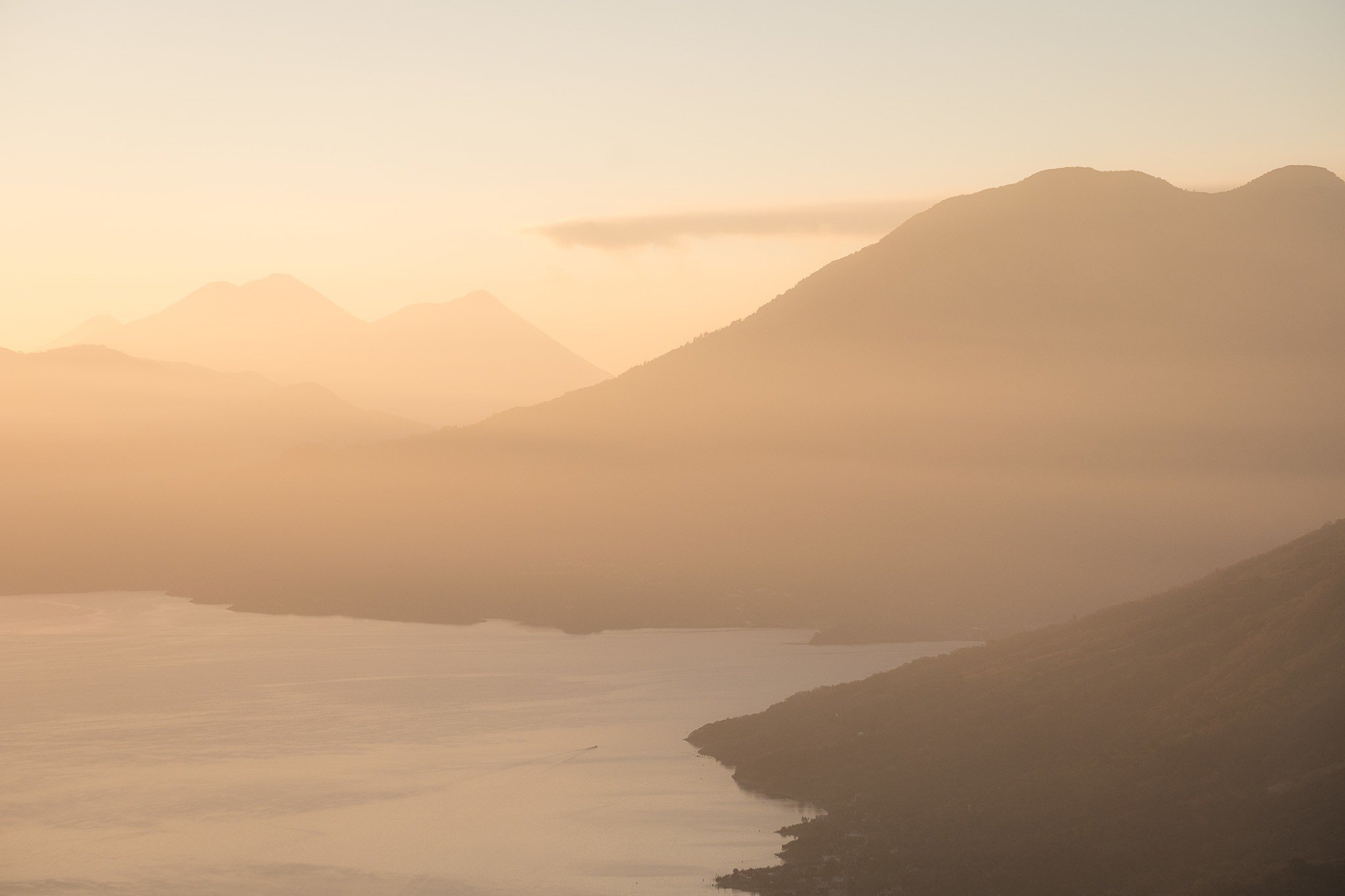 2. Go Shopping then take a weaving class in San Juan
Each region in Guatemala has its own style of clothing, but the styles and textiles vary widely even from town to town. When it comes to clothes, I think San Juan has some of the finest wear – tops and pants, shawls and scarves; you name it. You will even find beautiful purses, backpacks, and more.
The town prides itself on growing its cotton and using natural dyes for the textiles. You can ask for a demonstration in most of the shops! Another unique aspect of San Juan is the co-ops, where many families work together. If you want to learn more about their weaving process, take a class!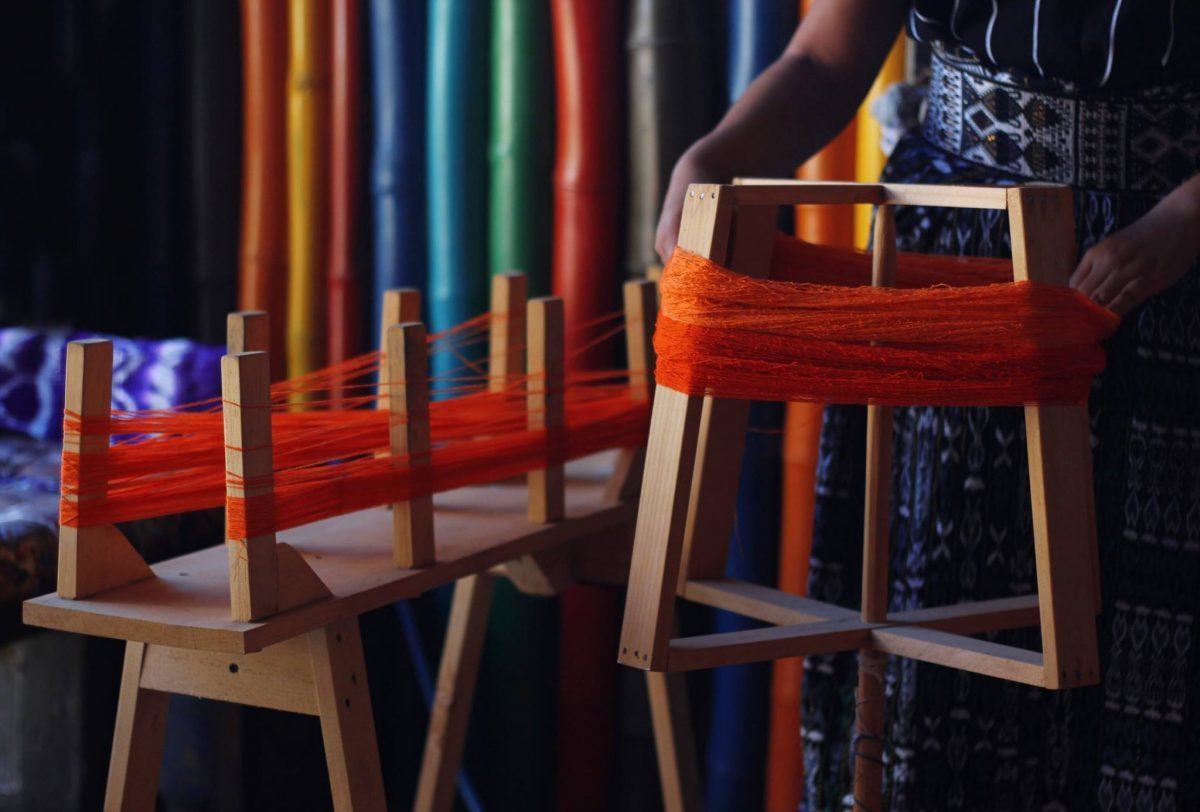 3. Drink coffee grown in the Highlands of Atitlan
It is no secret that Guatemala grows some of the best coffee in the world. If you know a little about coffee, then you know that the best coffee grows at higher elevations. The mountains of San Juan and around Tluluna/San Marcos grow excellent coffee! Make sure to stop into a coffee shop – they are everywhere – and take a tour of a local farm!
4. Try a new class (yoga or otherwise) in San Marcos
As I may have briefly touched on, San Marcos is THE place to stay for all things alternative, new age, and cosmically aligned. It is also the best town to take a yoga class as you are spoilt for options. Don't stop there though!
As many people have settled down around San Marcos, it's also a great place to take a dance fitness class, astrology class, a Reiki session, massage, and meditation class. Just walk around San Marcos for one afternoon, and you'll probably stumble upon a class you've never heard of.
My main suggestion, however, is to ask people you trust for a good recommendation! Some classes can end up being pretty bogus.
5. Center yourself at a retreat center
If you feel like going deeper than just a yoga class or a day out on the town, consider joining a yoga retreat center for a few days or weeks. Lake Atitlan is home to many amazing retreats and courses!
If you feel that you need some alignment – whether through a yoga teacher training course or just a week away from the noise that is life – check out Yoga Forest or Las Piramides for yoga and meditation retreats, as well as classes and short-term sessions. Hermitage outside of San Pablo hosts solo and group meditation and silent retreats!
I'm just scratching the surface here, but these are a few great centers to start.
6. Climb Volcan Pedro
If Indian Nose isn't tough enough for you, then you should summit Volcano Pedro (the largest volcano you see around Lake Atitlan). Like Volcano Acatenango, this volcano is known for its sheer steep climb that makes it quite strenuous.
It takes 3-5 hours to reach the summit, which just depends on your level of fitness. You need to get up there early in the morning to watch the sunrise and avoid the clouds. By 11 am, the visibility is usually pretty awful.
The view from the top isn't as great as Indian Nose to be honest because of the thick vegetation, but still, it's a beautiful climb, and I think everyone should experience climbing a volcano through multiple climates!
Rule of thumb: pack proper hiking shoes, a water bottle, snacks, and warm clothes for the top (hat, scarf, and gloves included)!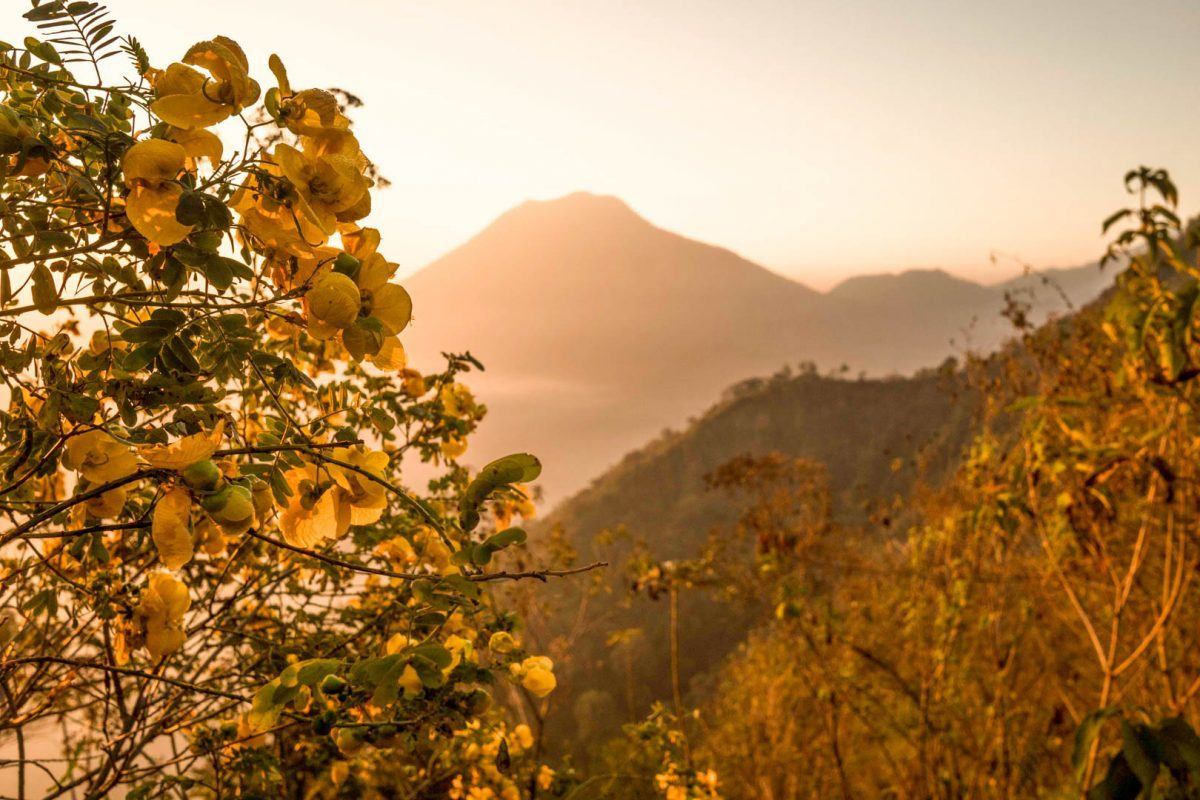 7. Bar Hop around San Pedro on a Saturday night
If everything I mentioned above is not your thing, then you might want to visit San Pedro. This is the main backpacker town, lined with cheap eats and bars with $1 shots. If you are looking to have some drinks with other backpackers, then San Pedro is the place to be.
Everyone is out and about Friday and Saturday night until the wee hours (so don't book a hostel near the strip if you like your sleep).
It won't be hard to find your party, but if you're wondering where to start, the area around Zoola and Sublime is best. They do some pretty fun theme nights.
8. Learn more about the food you eat
I have already mentioned Atitlan Organics' permaculture classes, but there are so many more ways to learn about the food you consume! This has personally become one of my favorite things to do in Lake Atitlan, and just in life in general!
You can start by visiting one of the local markets. Most of the towns will have one or two days of the week, but Solola has the biggest. Try vegetables and fruits you have never heard of, like Sapotes and red bananas!
Consider taking a local cooking class with a Mayan family. Some of the best ones are found in San Juan.
For more specific knowledge and skills that you can bring back home, I have a few suggestions! Atitlan Organics works with an herb expert for its annual month-long Herbology course. In San Marcos, there's an awesome organization that teaches people all about mycology and medicinal mushrooms. You can also take a chocolate-making class in San Marcos or San Juan!
Love Probiotics supplies all of the kombucha and cultured foods around Lake Atitlan, and frankly, most of the country! You can check out their center and take a course too!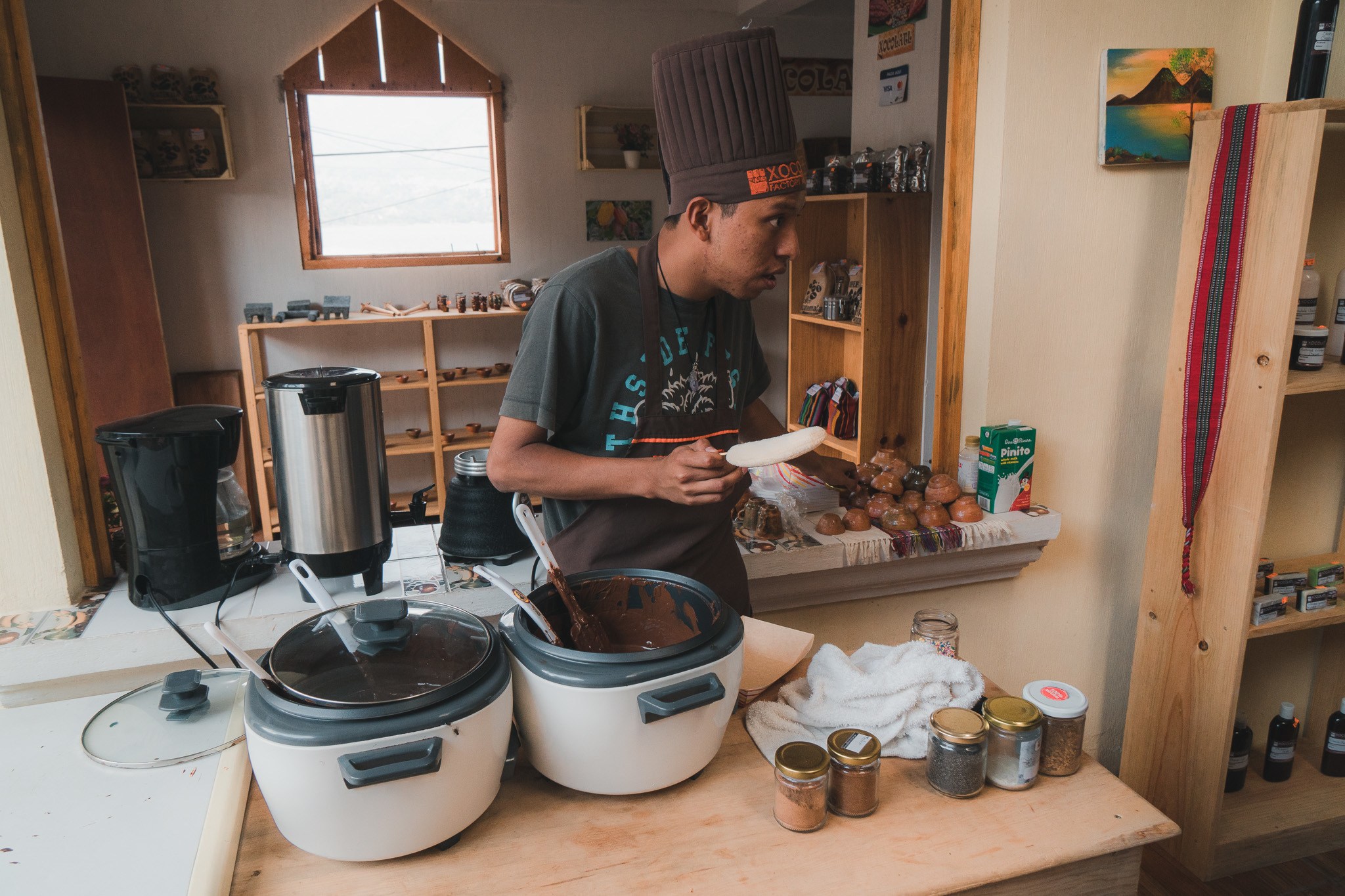 9. Visit the Permaculture Farm, Atitlan Organics
For one of the more unique things to do in Lake Atitlan, a visit to Atitlan Organics is a must!
As someone who is personally inspired by permaculture and the ways we grow our food with nature, I think ANYONE who eats (which is everyone, right?) would benefit from visiting a sustainable and regenerative farm. If we want to save this planet, we're going to have to change the way we think about food!
When we launch our Guatemala tours, we'll be working with Atitlan Organics and the local Bambu Guest House Retreat because of the incredible, organic food they are producing and the ways they work with their community!
You can join one of Atitlan Organic's week-long courses for a permaculture design certification.
10. Go shopping at the markets
Panajachel has the best and biggest market for textiles and clothing. San Antonio and San Juan are also just as great for clothes and souvenirs! For a more authentic and local market, visit Solola!
In Solola, you'll see where the locals buy fresh produce, fish and shrimp from the lake, and other household items.
You'll have to check with the locals as to which day the big markets are held. If you have a full day to shop, consider visiting Chichicastenango (about 1 1/2 hours away) on Thursday or Sunday to visit the biggest market in Central America.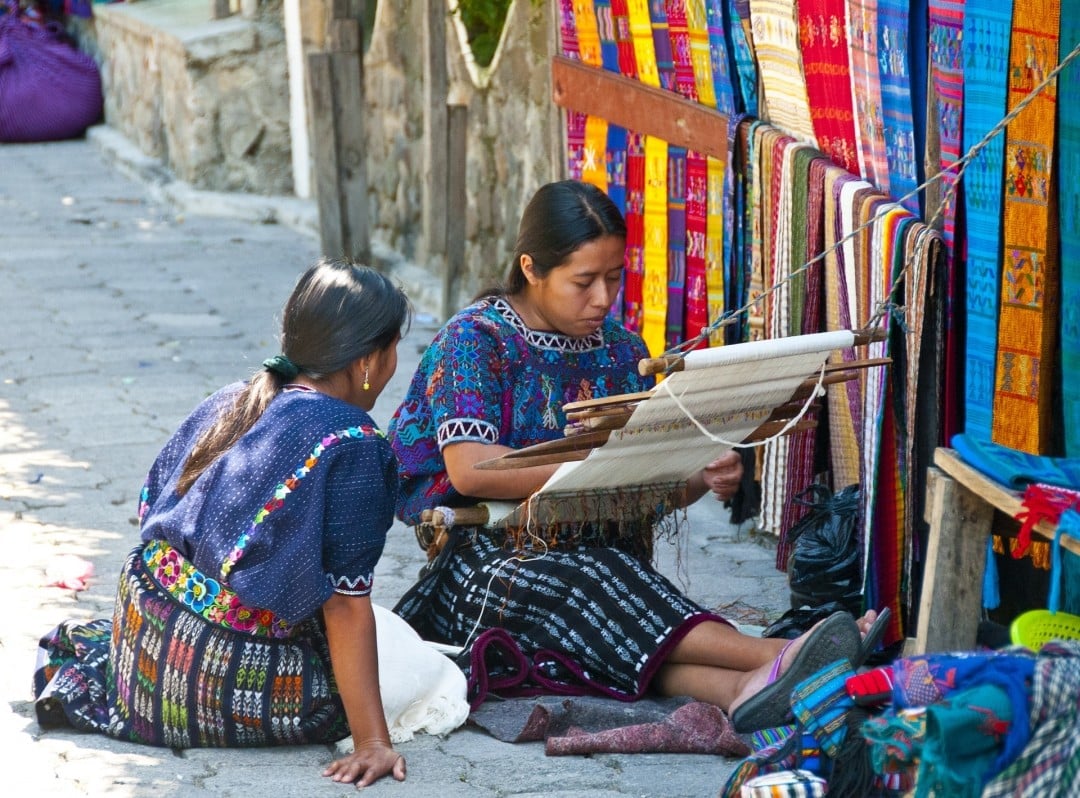 11. Sweat in a traditional Temazcal
Speaking of traditions, this is one of the coolest things to do in Lake Atitlan and all of Guatemala! A Temazcal is a traditional sweat lodge that was used in rituals in ancient Mayan times. Nowadays, you can still attend a rather traditional temazcal, or modernly-built one to sweat it out.
This is one of my favorite things to do after a long flight or travel day!
12. Kayak Around the Lake
Do you want to spend some time in nature without having to climb a steep volcano? Kayaking or Stand Up Paddleboarding is one of the most fun things to do in Lake Atitlan!
You can rent a kayak or board by the hour all around the lake; I recommend asking your hotel or hostel if they have a connection for ease, but if you're on a budget then shop around a bit until you find the best deal.
Kayak isn't the cheapest activity, but it's a great way to experience Lake Atitlan and get a work-out at the same time.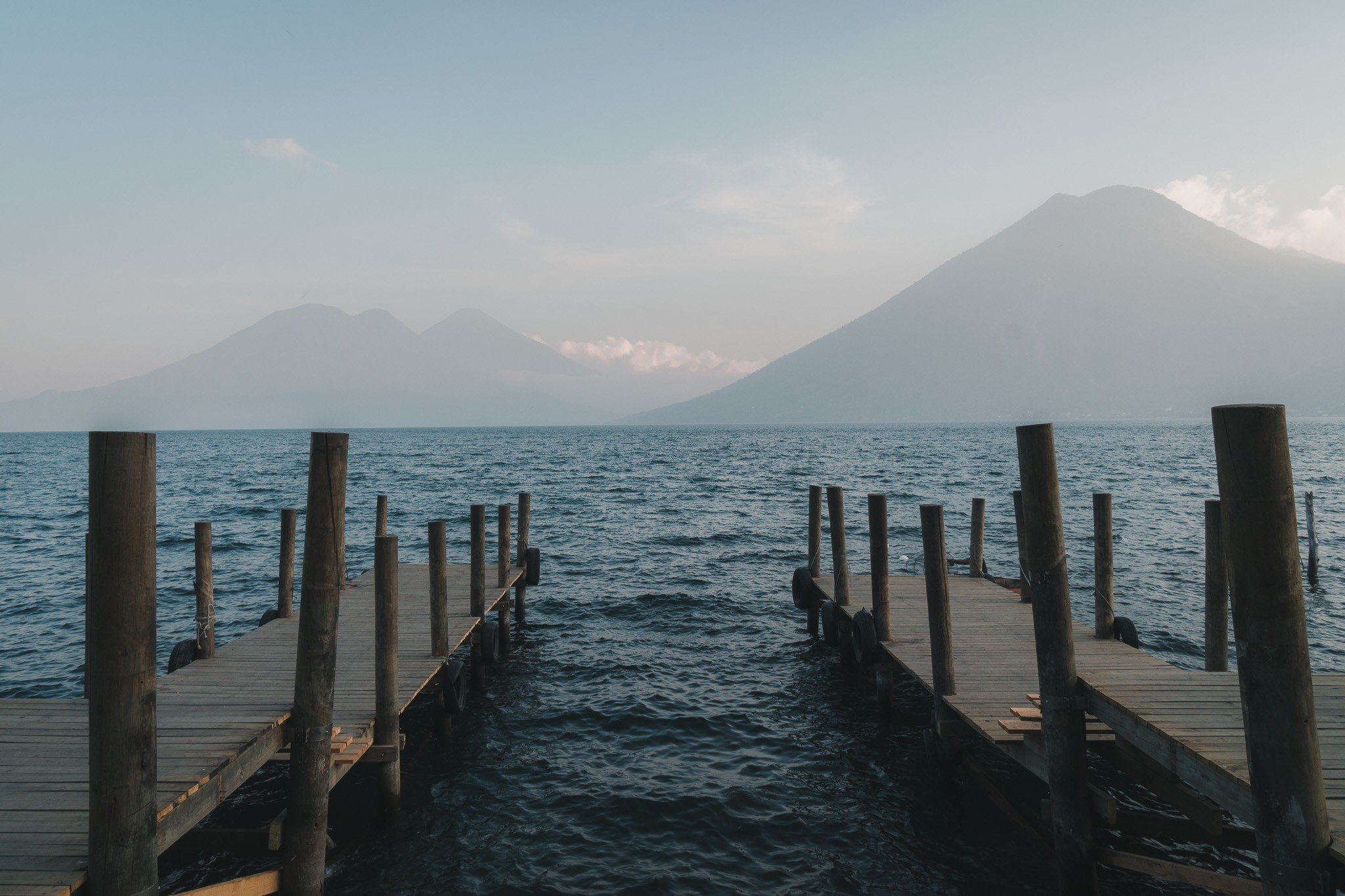 13. Chill Out in Santa Cruz de la Laguna
With so many crazy things to do in Lake Atitlan, you may just want to read a book in a hammock while staring off at a few volcanoes. You do you. One of the best places to do this is the town of Santa Cruz, which has the best views, in my opinion.
After dark, there isn't much to do here and that's okay!
For lunch, I highly recommend a visit to the co-op restaurant, CECAP, at the top of the hill. This is a non-profit organization that provides practical skills and jobs to people in the village and neighboring areas.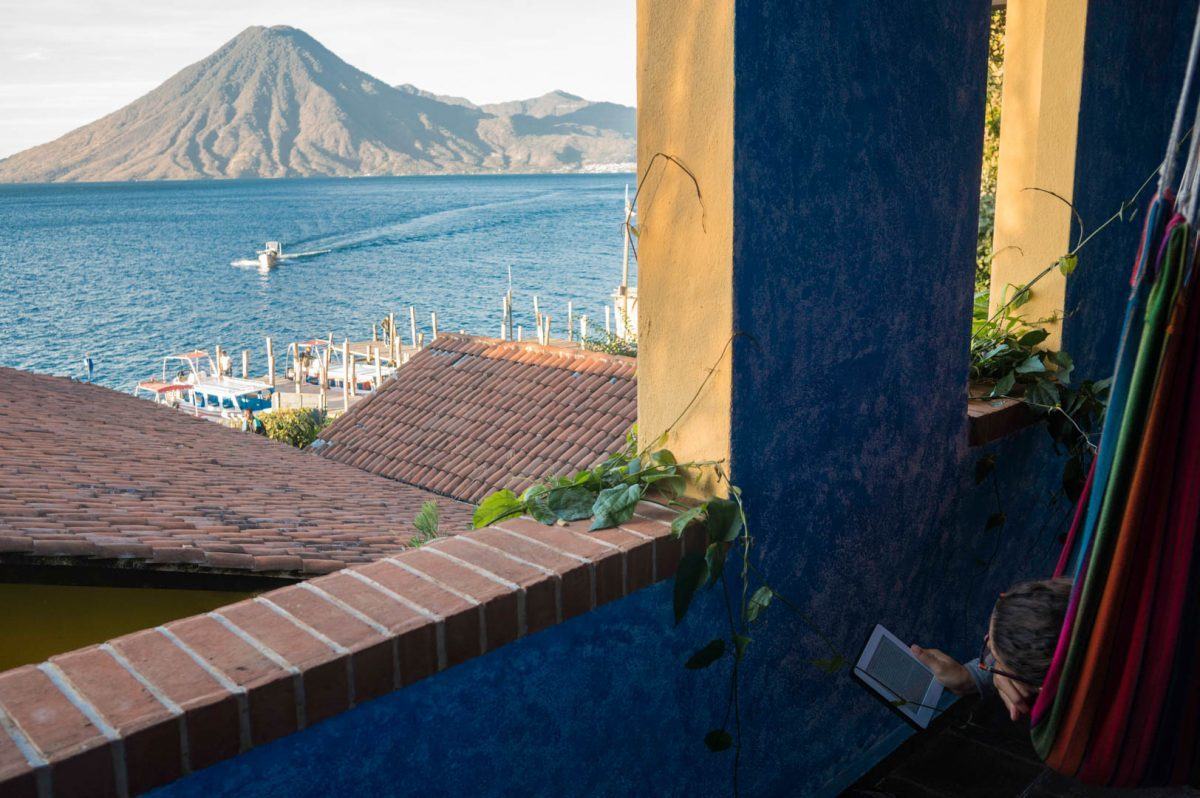 14. Take a Spanish class
Guatemala is one of the most popular places to take Spanish classes, and for good reason! While most people go to Antigua (for convenience) and Xela for culture, Lake Atitlan is another great place to base yourself for Spanish classes, whether you just stay for a week, a month, or more!
You can find your own accommodation, but I highly recommend staying in a homestay with a family so you can learn more Spanish faster, and also learn about the local culture and food! Taking Spanish classes in Lake Atitlan is a great way to meet the locals and immerse in Guatemalan culture.
Is This the Best Daypack EVER???
15. Attend a Cacao Ceremony
Cacao ceremonies are another tradition and sacred ritual that originate from ancient Maya times. Cacao as a drink dates back thousands of years ago.
Eventually, raw cacao made it's way back to Spain where they added sugar to make hot chocolate, and then Nestle added condensed milk to make milk chocolate in solid form.
But before all of the additives and sugar were added to chocolate, cacao was a sacred heart opener and one of the Mayan's most valuable currencies.
In recent years, there has been a resurgence of cacao ceremonies, where the raw cacao is treated more like a plant medicine than as a dessert. I have been to a couple of them in California for festivals and events. You may think of these ceremonies as a bit woo-woo, but with an open mind, cacao ceremonies can be really fun and opening!
Some ceremonies are more relaxed, others are more about dancing and mingling, and some are meant to be more about meditation and reflection.
Fun fact: Most cacao ceremonies around the world are buying their cacao from Guatemala (or Peru).
16. Try an Exhilarating Adventure
I have a confession to make: I haven't done either of these activities, but I don't think this would be a list of what to do in Lake Atitlan without mentioning them!
If you are an adrenaline seeker and willing to splurge a bit you can take to the water or take to the sky!
From Santa Cruz, you can go Scuba Diving and explore the depths of the lakes! There is one dive shop on the lake, ATI Divers, that is located in Santa Cruz. There are ancient buildings below the lake that sound quite cool to check out. Of course, I think scuba diving in Lake Atitlan is not going to be like diving in the warm reef waters of Utila in Honduras.
For something even crazier, you can go Paragliding over the lake! My friend did this the day before I met up with him and he said it was epic!
17. Visit the Church in Santiago
The Catholic Church in Santiago is a bit odd, though famous for its co-mingling of Mayan and Catholic iconography. It represents the compromise between the two cultures and religions. Shopping in Santiago is also quite fun.
(There is another more famous church in Chichi that also combines Mayan and Catholic religions.)
18. Hang out in all the cafés
So what should you do in Lake Atitlan between all of the activities? Hang out at a café of course (but put that damn phone away and meet someone new.)
I've already mentioned that you should drink coffee around Lake Atitlan, so one great way to do this is to visit all of the great coffee shops and cafés. Honestly, there are too many to name, but I'll provide a few of my favorites below.
On my last trip, I found myself spending a lot of time at the Bambu House because they grow their coffee (as clean and organic as possible) and roast it locally too.
San Juan has a few coffee shops that also grow their organic coffee, like Café San Juan! San Marcos has tons of great cafés, most of which focus on using organic and healthy ingredients, such as Circles Cafe. One of the most famous cafés is Crossroads Coffee in Panajachel.
San Pedro has a ton of cute cafes too. I'm a huge fan of the restaurant, Fourth Dimension.
Cafe Rafa in Santiago serves up some fun lattes. And when it comes down to it, you can drink coffee and eat amazing food in every town.
If you want to drink coffee like the locals, then buy some ground coffee and boil it on the fire!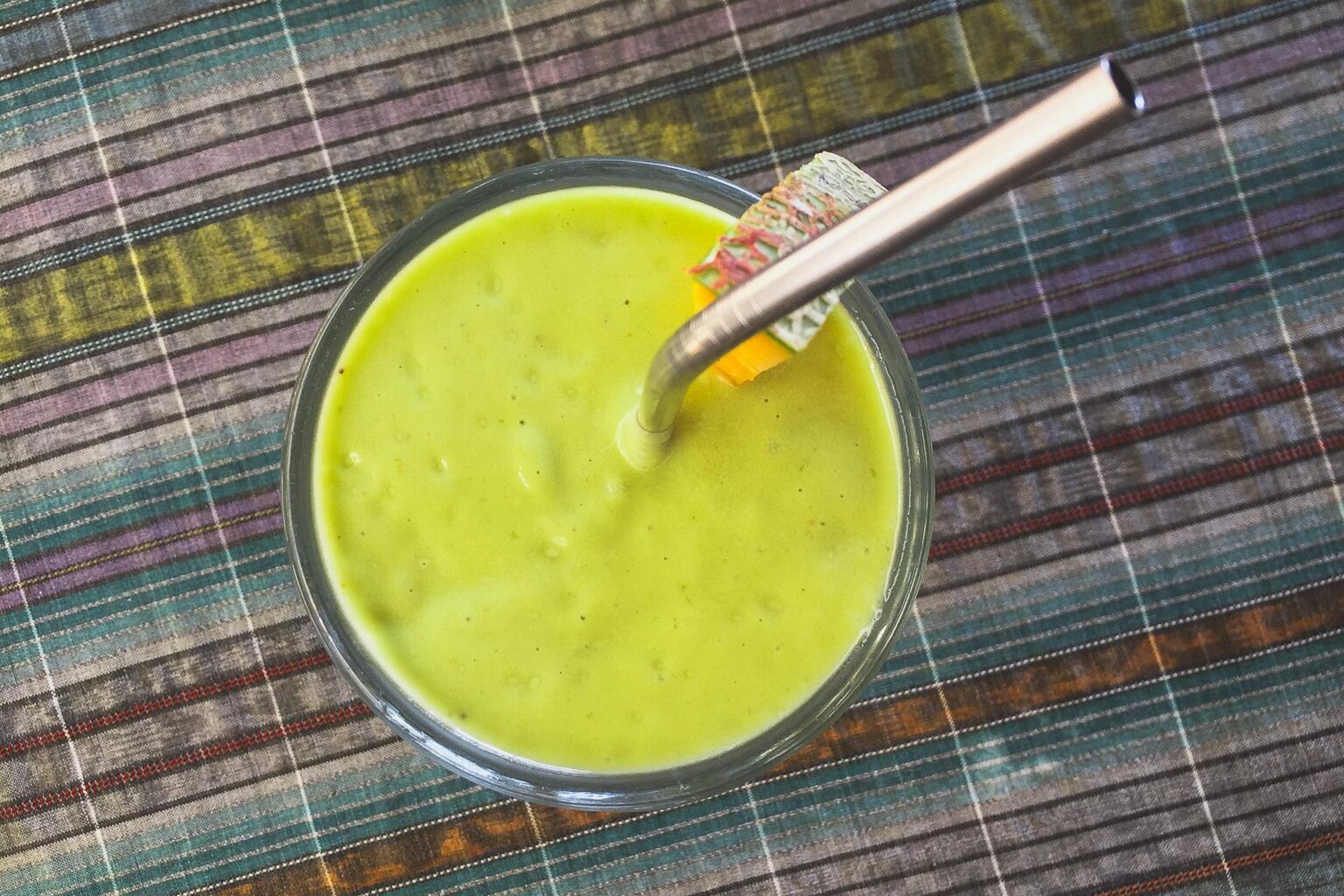 19. Check out the ceramics in San Antonio Palopo
If you want to buy beautiful ceramics right from the source, visit the town called San Antonio Palopo, known for its ceramic-ware emblazoned with timeless designs.
20. Learn how to paint
I was having an off-day in Lake Atitlan, so I decided it was the day to take an oil painting lesson. That 3-hour painting lesson was the most therapeutic thing I could have done!
There are tons of beautiful art galleries in San Juan, and many of them will teach you art classes for an afternoon or even a week! I highly recommend visiting the galleries and taking a class. It's a great way to spend an afternoon.
FAQ on Things to Do in Lake Atitlan
Here are some quick answers to common questions about what to do and see in Lake Atitlan.
Final Thoughts on Things to do in Lake Atitlan
Well, amigos, that is my list for what to do around Lake Atitlan! This is one of my favorite places in the world, whether to hike, enjoy nature, culture, or relax with a good book and great views!
Make sure to leave the expat enclaves of San Marcos and San Pedro to explore the rest of the lake! I highly recommend spending more than a few days and digging into the culture a bit deeper!
---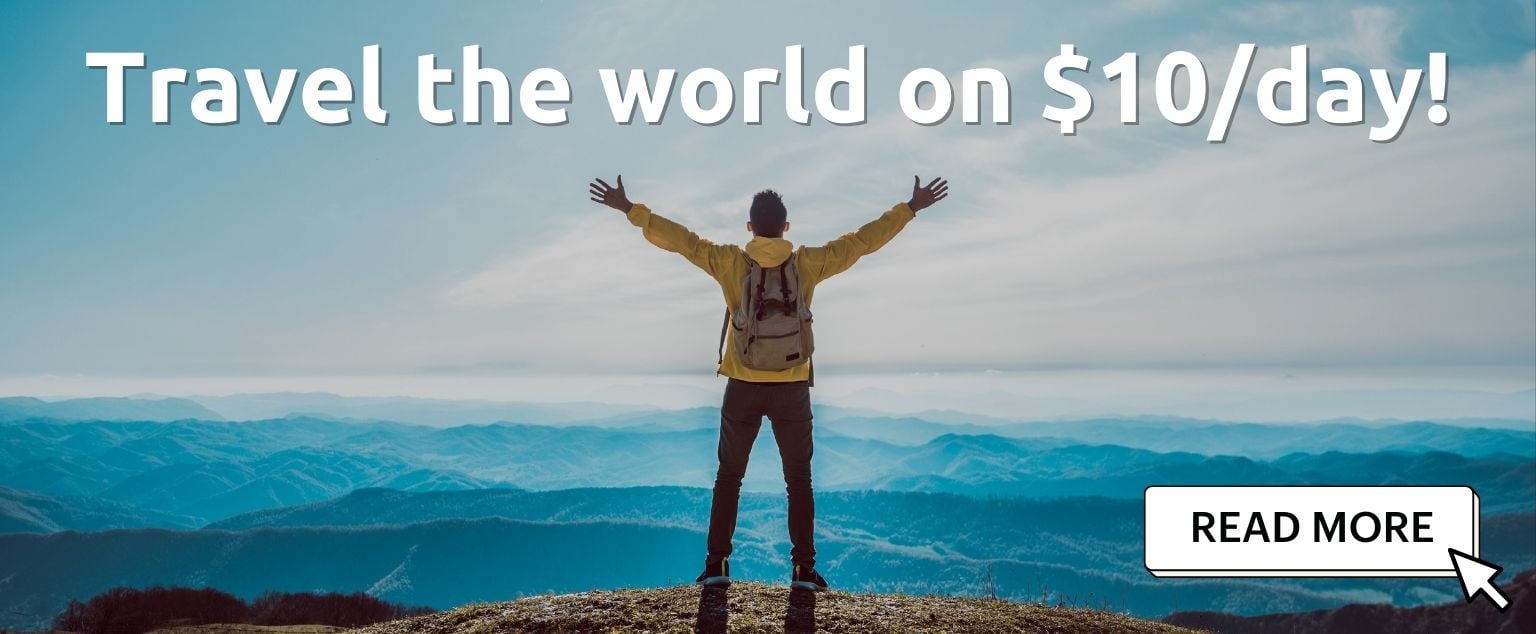 And for transparency's sake, please know that some of the links in our content are affiliate links. That means that if you book your accommodation, buy your gear, or sort your insurance through our link, we earn a small commission (at no extra cost to you). That said, we only link to the gear we trust and never recommend services we don't believe are up to scratch. Again, thank you!