A reliable, good water bottle is an essential addition to any traveler's packing list! Not only does a reliable water bottle save your budget, but also helps save this planet from single-use and unnecessary plastic waste.
I'm actually quite passionate about traveling with a reusable water bottle because the travel industry contributes a lot of waste… but that doesn't mean we have to!
We'll cover the best travel water bottles below, whether you're backcountry camping in the mountains or backpacking around the world for months on end.
The sheer amount of reusable water bottle brands means you will have near-endless options depending on your travel priorities. Do you need a durable water bottle? One that keeps your water cold and tea hot? Is weight your main concern? Are you counting ounces on the trails?
Keep on reading to learn more about our recommendations for the best water bottles for travelers.
Quick Answer: What are the best water bottles for travel?
Why You Should Travel with a Water Bottle?
So, before we get into the deet on the best water bottles for travel, let's learn more about why you should have one first.
Anyone who travels to oceanfront destinations has probably seen the horrific amount of plastic that wipes up onshore and floats through the water. 100,000 animals die every year by eating or becoming entangled in plastic.
The worst part? It will take lifetimes for this plastic to decompose, if it doesn't end up in our food cycle first (through marine animals and sea salt) as broken down micro-plastic.
It's not just the undegradable plastic that affects our planet. According to the Pacific Institute's "Fact Sheet: Bottled Water and Energy," the process of actually making the one-use plastic bottles use 17 million barrels of oil annually in the US alone, and that's not even including the oil used for transporting the bottles.
Here's the good news: there are a ton of efficient ways to reduce your carbon footprint and plastic waste consumption when traveling. One of the easiest and most effective ways to travel sustainably is to avoid single-use plastic the road, and bring your own reusable water bottle!
Fight the fight against one-use plastic. Bring a reusable, fold-up bag for your groceries, a water bottle for your thirst, and sustainable straw for your iced coffee frappes. Maybe pack a reusable sandwich/food bag too!
We know it's not always possible to forego plastic, especially when you are traveling, but none of these things will take up much room in your backpack. If we all make a conscious effort to travel sustainability, it will make a world of difference to the environment we aim to explore.
So without further adieu, I have listed the best water bottles for traveling below.
Best Travel Water Bottles – Our Top Picks
BEST WATER PURIFIER BOTTLE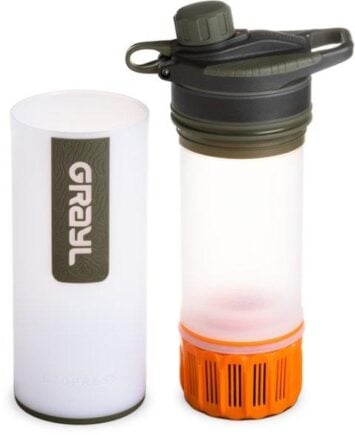 BEST WATER PURIFIER BOTTLE
Grayl Geopress
RUNNER-UP FOR BEST STAINLESS STEEL WATER BOTTLE
RUNNER-UP FOR BEST STAINLESS STEEL WATER BOTTLE
Klean Kanteen Water Bottle
Price > $$$
Size > 20 – 40oz
BEST PLASTIC REUSABLE WATER BOTTLE
BEST PLASTIC REUSABLE WATER BOTTLE
Nalgen REI Co-op
BEST INSULATED WATER BOTTLE
BEST INSULATED WATER BOTTLE
Hydro Flask Water Bottle
Price > $$
Size > 16 – 40 oz.
BEST COLLAPSIBLE TRAVEL WATER BOTTLE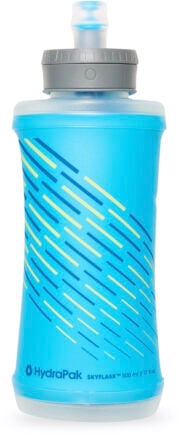 BEST COLLAPSIBLE TRAVEL WATER BOTTLE
HydraPak SkyFlask 500 Water Bottle
BEST WATER BOTTLE WITH A PURIFIER
BEST WATER BOTTLE WITH A PURIFIER
LifeStraw Water Bottle
BEST STAINLESS STEEL WATER BOTTLE

BEST STAINLESS STEEL WATER BOTTLE
CamelBAK Fit Cap 32o
The bottom line is that a reliable water bottle, whether you are camping in the wild or traveling through bustling cities, is an essential item to pack. I mean, we all have to drink water! By carrying your own water bottle, you can reduce the amount of plastic you buy on the road and at home.
There are endless options to consider and factor in, including durability, material, nice-to-have features, and price.
Should you purchase a stainless steel water bottle or a plastic one? What gadgets can you live without? Should you get a built-in purifier? All of these questions and more will be answered below!
Best Insulated, Stainless Steel Water Bottles
For those who want something easy, affordable, and can take a beat. Extra insulation will also help keep your liquids hot or cold in more demanding climates.
Hydro Flask Water Bottle – Best Insulated Water Bottle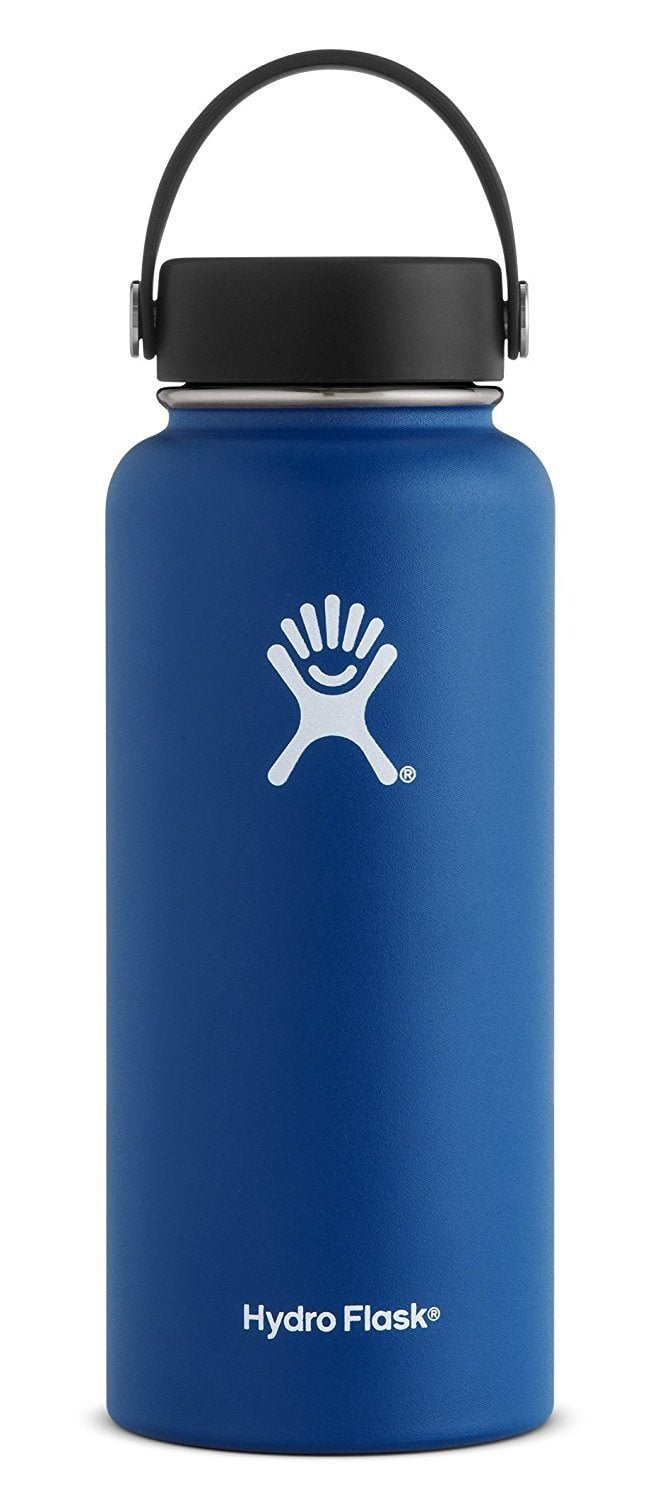 Founded in one of the outdoor capitals of the USA, Bend, Oregon, this is truly one of the best water bottle brands out there. I'm not kidding when I say that Hydroflask has a cult following either.
Why? Because their double-wall vacuum-insulated design will keep your water ice cold (or your tea/coffee steaming hot) for hours on end. I have left my ice water sitting there for days ( over 24 hours), and there have been ice cubes floating around.
This is the best water bottle in extreme weather conditions, like the mountains or desert. A buddy of mine works in the desert, and this is his go-to water bottle to keep him cool all day.
Moreover, they have tons of sizes ranging from 16 oz to 40 oz + with a variety of interchangeable caps and fun colors.
The wide opening has three lids – a flip lid with a loop, a flex cap with a larger loop, and a straw lid for convenience.
If you are buying a hydro flask water bottle for travel, I suggest sticking with a 24 oz size though. Frankly, the 32 oz + bottles are too heavy and bulky, though they make for a great weapon!
There are drawbacks to using a hydro flask for travel, however. They are heavy as well as one of the most expensive water bottles on the market, so it may not make sense to actually backpack with it.
Our team really love the Hydro Flask and feel it's the best water bottle for travel for a few reasons. They basically told us it just ticks all the boxes, is it perfect, not quite, but it's close! For a starters the bottle is super durable and the steel material used means there's no plasticy taste. The team were also super impressed by how long this bottle kept their drinks either mega cold or burning hot even after hours on the trails.
Learn More: Best Travel Coffee Makers review
Winter is coming… WARM UP!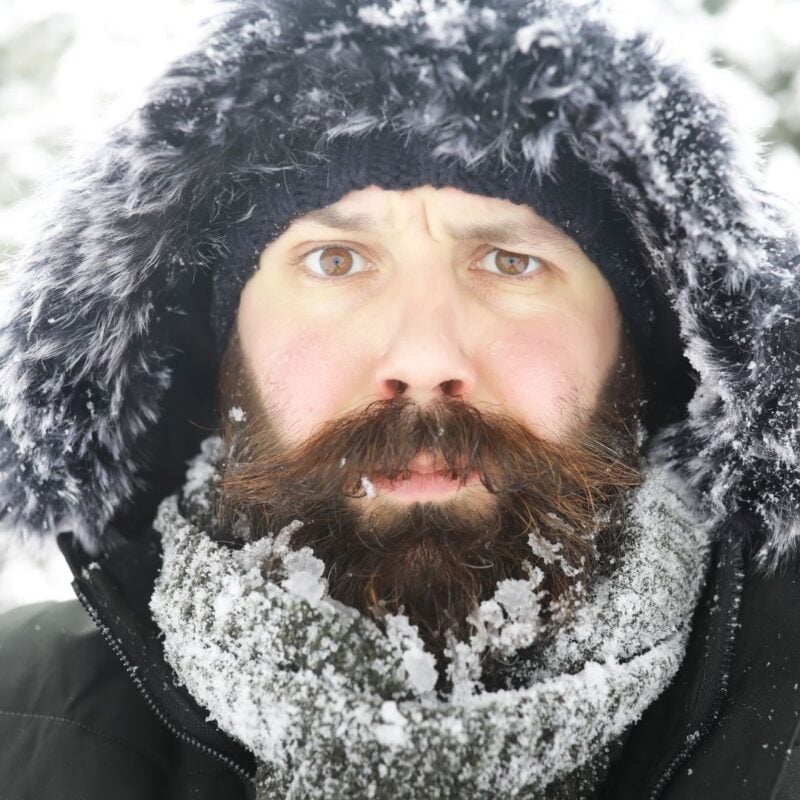 Get up to 50% OFF when shopping gear for the winter on REI.
Warm up for the holidays and SAVE on outdoor gifts all the way through Dec 18!
View on REI
Klean Kanteen – Runner-up for Best Stainless Steel Water Bottle
Dueling it out for the overall best water bottle is Klean Kantene…
Why do we love it? This water bottle is easy to fill, but the opening is narrow enough to drink from, without spilling all over yourself, even within a moving car 🙂
And speaking of cars, it also fits in most cup holders, but it's wide enough insert ice cubes.
It's also easy to clean, dishwasher safe, and leakproof, so you can keep it in your backpack without spilling.
It's one of the most lightweight stainless steel water bottles on the market. Like the hydro flask below, the Klean Kantene has a number of different lids and colors, depending on your preference. I'm a big fan of the sports cap as pictured.
Our team felt this was a close second when it came to the best travel water bottles and it just narrowly missed out on the top spot. They were blown away by how long this bottle keeps drinks both hot and cold. They also felt it held up well to the rigours of travel, non of our team members reported paint chips or dints even after a few months of usage.
Note: Make sure to read our guide on how to travel responsibly, ethically, and sustainably as well as how to reduce your plastic footprint!
Best Water Bottles with a Filter for Travel
For those who are traveling to places with less-then-ideal sanitation standards and don't want to bother with conventional means of purification i.e. chlorine pills, Steripens, awkward Lifestraws.
What's better than a travel water bottle you can fill with purified water? A travel water bottle you can fill with any water.
So, the Grayl GEOPRESS is not quite a water filter bottle. I mean, it is; you're not going to accidentally contract giardia because of my wishy-washy banter. But it's just not as boring as a standard filter bottle – this thing purifies.
You've got three parts: the outie, the innie, and the filter. You fill the outie with toxic death-infested water, push the filter through, and sunshine-lollipop water runs into the innie. Think of it like the AeroPress of water purification!
You know what I call that?
So what about the deetz? Well, this filtered water bottle carries 24oz of liquid (710mL for all my metric bros) and weighs 15.9oz (450g). Obviously, that's before you put the protozoa-free water inside. The Grayl GEOPRESS is also one hardass son-of-a-bitch and will survive some pretty decent drops.
Of course, that's not your burning question, is it? The burning question is 'Does it work?'
The answer: yes indeedy! We thouroughly tested the Grayl GEOPRESS water bottle (not least to mention trekking in the Karakoram in Pakistan) and we're happy to report: no violent illnesses! All our body fluids stayed right where they're meant too.
In all seriousness, this things trumps other standard water filter bottles because it removes everything. Bacteria, parasites, viruses, heavy metals… no other filter water bottle offers the coverage and peace of mind that the Grayl GEOPRESS does.
Our team felt the Grayl was the best water bottle for traveling abroad due to just how well this bottle gets rid of any nasties. The team also felt the bottle was very well made and many of them have personally had this bottle for years and they're still going strong. They also felt the mechanism and changing of the filters were super easy.
And that's why it's The Broke Backpacker's official choice for the best travel filter water bottle. Enjoy all that death-free water!
LifeStraw Water Bottle – Runner-Up Travel Filter Water Bottle

This was originally our top pick for the best travel filter water bottle but then the Grayl GEOPRESS came along and ruined LifeStraw's day. That's ok, LifeStraw; we still love you. Number two is still pretty darn good.
This reusable, BPA-free plastic water bottle filters water while drinking via a 2-stage activated carbon filter that removes bacteria and protozoa as well as reduces odor and chlorine.
The straw removes 99.9999% waterborne bacteria and 99.9% waterborne protozoan parasites without chemicals, iodine, or batteries.
This water bottle is leak-proof with a food-grade silicone mouthpiece. It comes in a 23 oz water bottle size.
Do not fret if you are looking at purchasing a water bottle that doesn't purify water abroad. I travel with my Grayl Geopress, which ends up being more versatile since I can purify multiple water bottles and it also kills viruses.
Our team are big fans of the LifeStraw water bottle and love the additional features built-in including the carabineer attachment which makes it easy to keep on hand even if your pack doesn't have a bottle holder. They also felt the filtration of the water not only made it safe but made it taste a lot nicer too.
LifeStraw also makes a separate straw that you can stand alone that I have heard great things about.

The CamelBAK Fit Cap 32oz Water Bottle, fabricated from vacuum-insulated stainless steel, guarantees your beverages remain chilled for up to 24 hours or warmed for a maximum of 6 hours. It serves as an ideal mate for numerous outdoor excursions, gym workouts, or simply as a desktop companion at your workplace. Its leak-proof cap safeguards against accidental spills, while the design comfortably accommodates most cup holders and backpack pockets.
Furthermore, in a world growing more conscious of environmental conservation, the CamelBak Fit Cap Water Bottle stands out as a sustainable substitute for single-use plastic bottles. Thanks to its durable build, it can endure daily usage, promising longevity. The sleek design, combined with the practicality of the cap, establishes this water bottle as a prime selection for those leading an active lifestyle and who appreciate a perfect blend of utility and aesthetic appeal.

Do You Want to Travel FOREVER??
Pop your email in below to get a FREE copy of 'How to Travel the World on $10 a Day!'.
Best Collapsible Water Bottles for Travel
For those who value space and ultra-lightness above all else.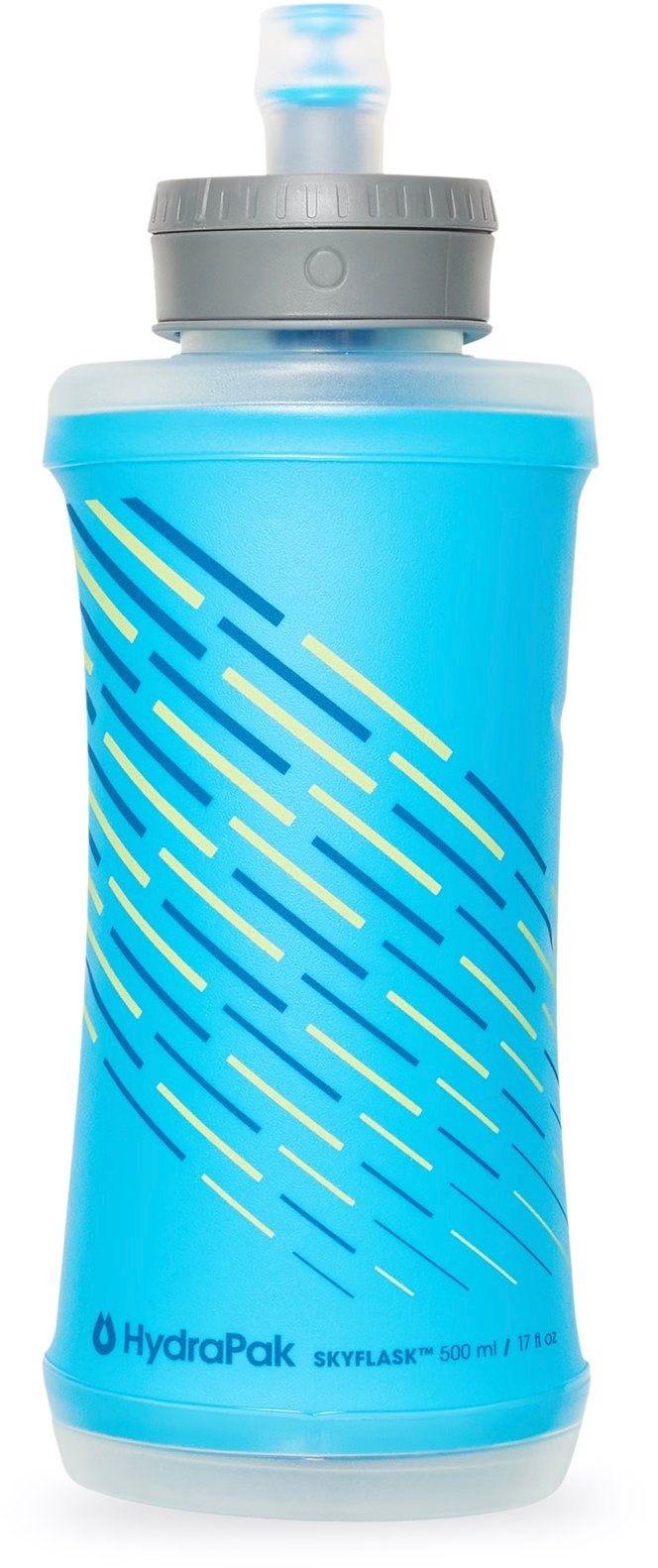 This silicone-based collapsible water bottle is fantastic for those traveling with minimal space, yet still, want to bring a sustainable water bottle on their adventure!
The HydraPak water bottle's major draw is its ability to roll into the size of a fist and lightweight material.
It's the lightest reusable water bottle on this list, weighing just 4.8 oz! This is great for travelers with a carry-on.
The downside to this water bottle is durability. It's not going to last you as long as a stainless steel bottle or even durable plastic.
Furthermore, for better or worst, this water bottle only comes in one size, 20 ounces, but it's a small drawback if you want a lightweight water bottle.
Our team really loved how lightweight these bottles were and how small they folded up when not in use. They might be a little flimsy in the hand but for those looking for something super light and minimalist without being over-complicated, our team felt these were a great solution. They also loved that they were dishwasher safe so they're really easy to clean.
The HydraPak Flux is an ingenious piece of kit that combines the portability of a collapsible bottle and the utility of a filtered travel water bottle! It's easy to use, easy to pack, easy to clean, and crucially effective.
The HydraPak Flux is most effective against bacteria and protozoa, killing over 99% of the little guys. On the other hand, there seems to be no definite word about the bottle effectiveness against viruses.
given that it's a squeeze bottle, the HydraPak Flux actually has a pretty good flow rate. The flow won't be anything like using a GRAYL post-purification but it will be damn sure better than using something like a Lifestraw, which requires iron lungs sometimes.
Note that the HydraPak Flux Water Filter itself is not compatible with other squeeze bottle brands.
Our team really loved the idea behind this bottle and its functionality. They felt it really cornered a great niche with the fact that it can easily be folded down and used as an emergency water bottle with its ability to be filled up with liquid like river water or other questionable sources! It might not be durable to use as your everyday bottle but our team swear by it for trekking in the wilds.
Best Reusable Water Bottles for Travel
For those who are open to using a plastic water bottle for travel just so long as it comes from recycled materials.
Nalgen REI Co-op – Best Reusable Water Bottle (Plastic)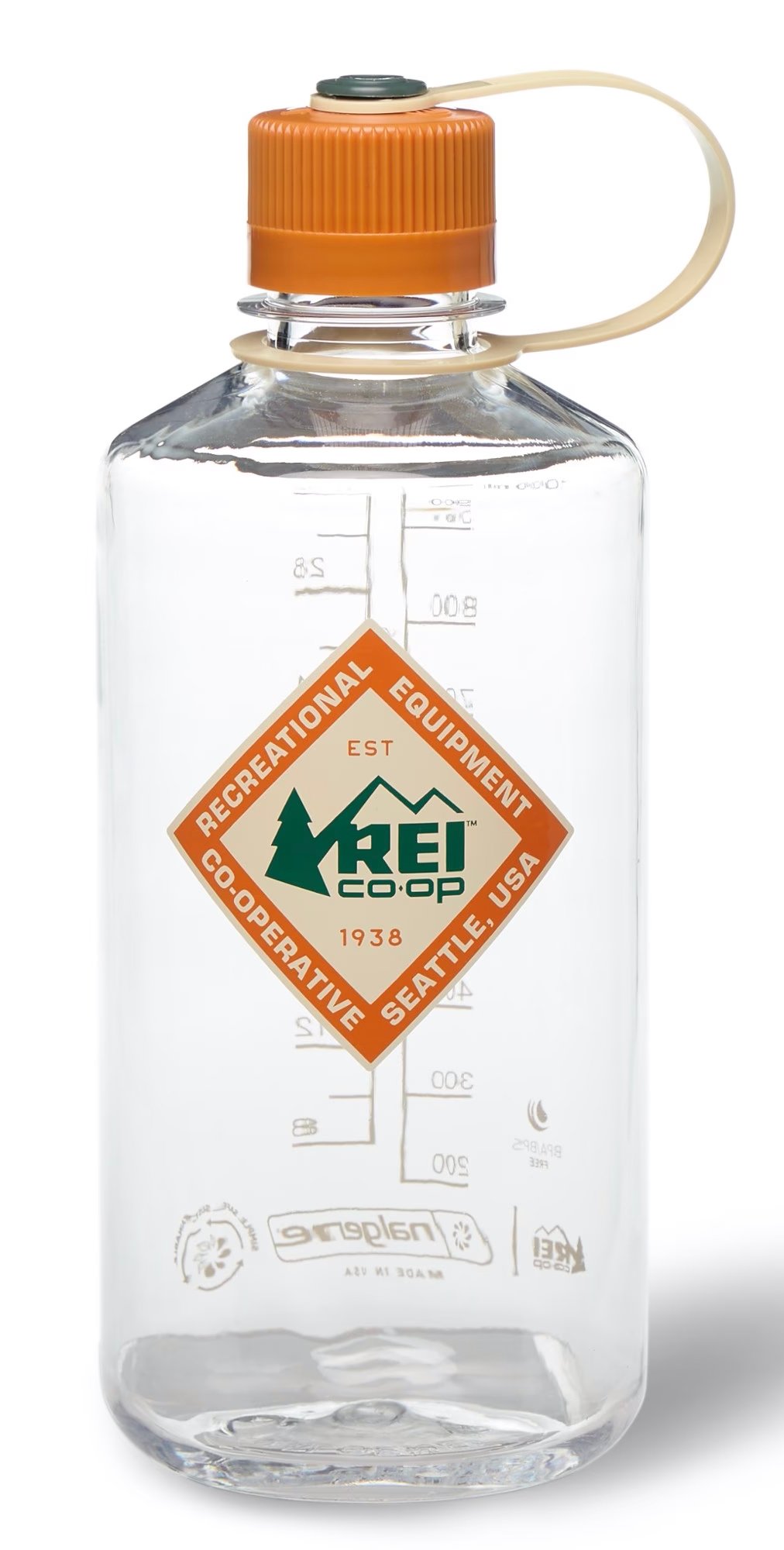 REI Co-op Nalgene is one of the most prolific resuable water bottle brands out there today! Often used by thru-hikers and long-term backpackers because they're the most lightweight water bottles on this list (that isn't collapsible).
Furthermore, the wide mouth allows for easy cleaning on the road even though it is made out of plastic. They are definitely convenient as they can be used for any type of activity, and they can handle drops and bangs in rough terrain.
The downside of a Nalgene water bottle, however, is that you need to clean it quite often. The O-ring on the cap is made firmly and can be tough to remove, but this part needs to be cleaned most to avoid bacteria.
Nalgenes do not handle direct sunlight and extreme external temperatures well, so keep them away from concentrated heat to avoid activation of chemicals found in plastic.
This is a plastic water bottle, and although it is BPA-free, it could still be manufactured with chemicals in it… Make sure to wash the water bottle by hand before use, and avoid dishwashers and strong detergents.
This is our most affordable water bottle on this list, a huge plus for water bottles for travel, but it isn't as durable as our insulated options.
Our team felt this was a solid option for those who wanted something simple, effective, light and easy to clean. Something that ticks all the basic needs of a bottle without being overly expensive or complicated. It's also super durable and great for daily use both on your trip, at the gym or at work.
The best present of all… is CONVENIENCE!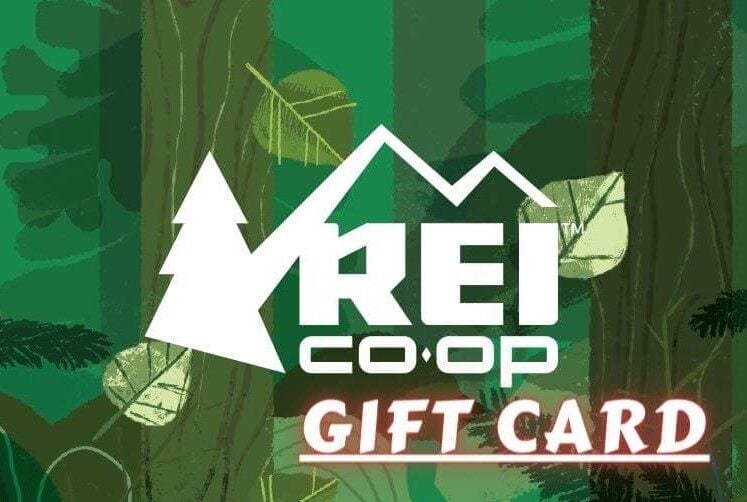 Now, you could spend a fat chunk of $$$ on the WRONG present for someone. Wrong size hiking boots, wrong fit backpack, wrong shape sleeping bag… As any adventurer will tell you, gear is a personal choice.
So give the adventurer in your life the gift of convenience: buy them an REI Co-op gift card! REI is The Broke Backpacker's retailer of choice for ALL things outdoors, and an REI gift card is the perfect present you can buy from them. And then you won't have to keep the receipt. 😉
Buy on REI!
Things to Consider before you Buy a Travel Water Bottle
Gone are the days a water bottle was simply a water bottle. As with anything in this day and age, you have unlimited options and vendors to buy from, and I'm going to help you narrow it down! Below are the top things to consider before you buy a travel water bottle.
1. Material
Most sustainable water bottles are made from glass, plastic, or stainless steel. Below I have provided quick summaries on why you should choose one material over the other…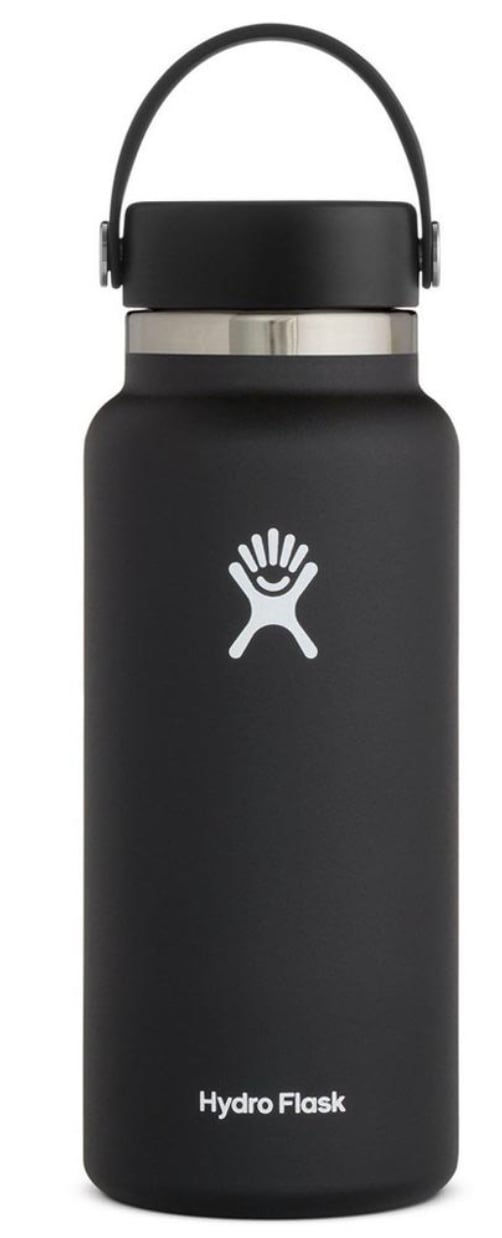 Stainless Steel Bottles
These water bottles are the most durable, and most likely to last for the duration of your entire trip, whether it's a quick vacation or multi-year adventure.
I'm a big fan of stainless steel water bottles because they last forever, and withhold insulation so your water stays cold (or hot) longer. Moreover, stainless steel water bottles are easy to clean, which is essential when you're hopping from place to place. If I had to choose, stainless steel material makes for the best travel water bottle.
Reusable Plastic Water Bottles
Reusable plastic water bottles are the most common type of reusable water bottle on the trails because they're the lightest and cheapest option. Many hikers choose to use a Nalgene or Camelbak BPA-free plastic water bottle since stainless steel is heavier.
The downside to plastic is that they do not offer any insulation, so when you're out for the day or exposed to the sun, your water will warm up quickly.
You have to clean plastic water bottles much more frequently, as they tend to get pretty nasty – think mold and odors – quickly, but the good news is wide mouth plastic water bottles are the easiest to clean.
If you buy a reusable plastic water bottle, make sure it is BPA-free, though pretty much all bottles come this way now. It's always recommended to check that your purchase is chemical-free.
Check out the best CamelBak gear if you're looking for some inspiration for your hydration!
Glass Water Bottles
Glass water bottles are great for having a reusable water bottle at home or the office, but I wouldn't suggest one for traveling. They do not last as long, and they tend to be heavier. Plus, you run the risk of breaking it.
Silicone Water Bottles
Much less common, silicone water bottles are used for collapsible, travel-specific water bottles often sold on Amazon. They are a great addition to any backpacker's packing list.
2. Water Bottle Weight and Capacity
Weight and capacity might be the most important thing to consider when you are choosing a water bottle for traveling. Backpackers, hikers, and trekkers will want to keep their backpack as light as possible. A travel size water bottle might be better than your standard bottle size if you want to keep things super light.
If you are already traveling with a tent and other camping supplies, you don't want to add to the weight. Along with material, the best way to keep this weight down is by capacity/size.
I have found that when I am traveling a 750 ml (25 oz) sized water bottle is plenty big. Even if you drink water like a fish, it's worth refilling your bottle more frequently than lugging around a 2-pound fire hydrant as a water bottle. Trust me, I am speaking from experience here!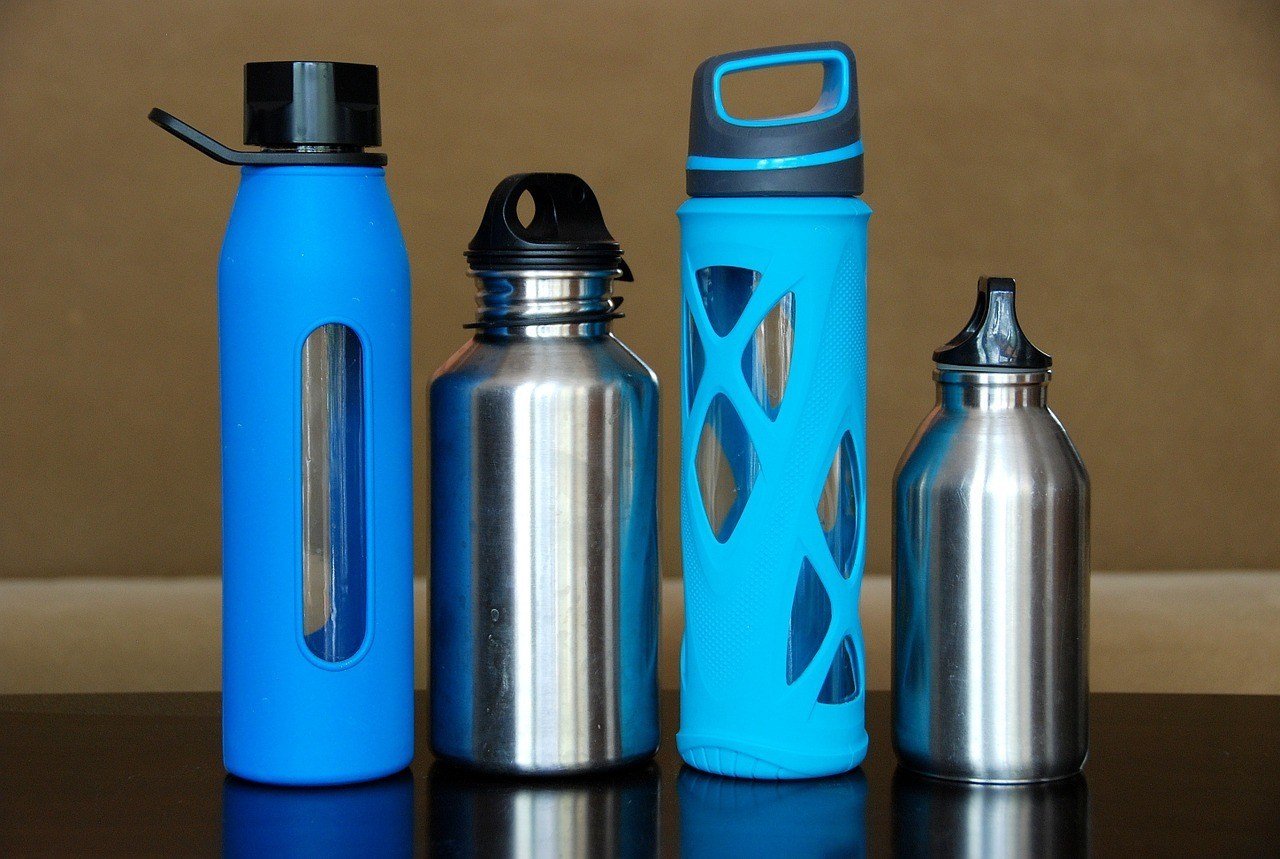 3. Mouth Opening on a Reusable Water Bottle
Have you ever spilt water all over yourself when the driver halts to an unexpected stop? Imagine trying to take a sip of water on the bumpy back roads of India or Central America.
The wider the water bottle mouth, the more likely you are to spill while moving. That said, you definitely want the mouth wide enough to clean easily, and add ice cubes, fruit slices, etc.
4. Type of Mouth Opening – Sippers, Straws, Caps, etc.
Straws and sippers make it easy to drink on the go without spilling all over yourself (see the previous section), though they need to be cleaned more often. Personally, I prefer a straw typed mouth opening for my larger water bottle, but a normal-sized mouth opening for my 750ml and underwater bottles. Many water bottles will offer multiple choices to switch out.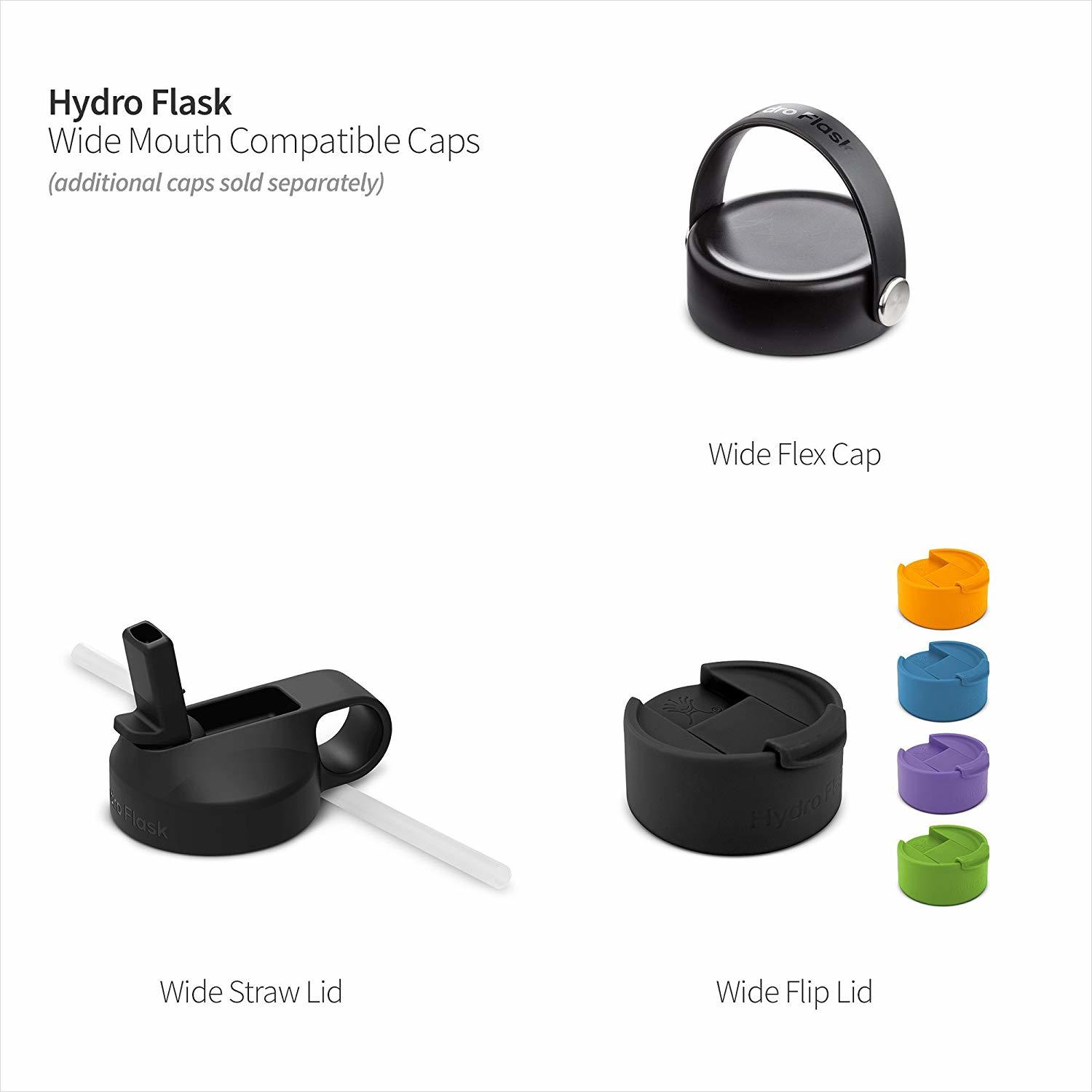 5. Price for a Travel Water Bottle
Price is, of course, an important consideration with any purchase, especially for travel-related purchases. On one hand, you want a durable and high-quality water bottle. Price will often reflect this, but not always. Just because it's more expensive doesn't necessarily mean it's better.
Secondly, you are traveling, and it's best to not bring anything too expensive on your trip. I know, we're talking about water bottles right, but I had my hydro flask water bottle stolen while I was traveling – and it stung a little more than it should have.
All of the water bottles we cover below are sold at a justifiable price point!
6. Filters and Purifiers
A filter or purifier might be essential if you are traveling to places where drinking water is unsafe. This can include developing countries or anywhere giardia can be contracted.
The important thing to keep in mind is that a filter only deals with bacteria and protozoan cysts; whereas, a purifier also neutralizes viruses.
If you are traveling internationally a purifier is a solid investment. A travel water bottle may come with a purifier, which makes them an excellent choice for travel.
However, you can also buy a separate purifier, like a Grayl Geopress, that can be used in any water bottle. This is totally up to personal preference, but I lean towards having a separate purifier.
7. Insulated or Non-insulated
Insulated water bottles will obviously dictate the material the bottle is made of. Also known as double-walled, insulated water bottles will help you keep your drink hot or cold for hours on end, but this means the water bottle will be heavier and more expensive than non-insulated water bottles. If you're looking for something dedicated to keeping your tea or coffee warm on cold-weather hikes, then a travelling flask might be another option.
travel water bottles

| Name | Material | Size (Oz) | Price (USD) |
| --- | --- | --- | --- |
| Hydro Flask | Stainless Steel | 32 | 44.95 |
| Klean Kanteen | Stainless Steel | 20 | 34.95 |
| Grayl GEOPRESS Water Purifier Bottle | BPA-FREE polypropylene | 24 | 99.95 |
| LifeStraw | Tritan plastic | 22 | 44.95 |
| HydraPak SkyFlask | Silicone | 17 | 22.00 |
| HydraPak Flux Collapsible Water Bottle | Plastic | 50 | 55.00 |
| Nalgen REI Co-op | Tritan Renew copolyester | 32 | 15.99 |
How We Tested To Find The Best Travel Water Bottles
Testing out a water bottle is hardly rocket science right? Nevertheless when we compared these H2O receptacles using a few set metrics to bring you the best water bottle for travel everrrr!
Weight
If a water bottle already feels heavy when there's nothing in it, then just imagine how much of a pain in the arse it's going to be once full! No one wants to be carting around extra weight on their backs so when it came to rating the best travel water bottle, the lighter the better!
Insulation
Nothing beats the thirst-quenching satisfaction of cold water on a sizzling day. So we judged each bottle by its ability to keep water as cool as possible.
Cleanability
Water bottles get seriously grimy over time and keeping on top of this can be challenging. So we judged these travel water bottles harshly when it came to those that were difficult to keep clean. We tested this by literally getting our hands dirty and seeing how easy the cleaning process was and how much dirt each one had collected.
FAQ about the Best Travel Water Bottles
Still have some questions about the best water bottles for travel? No problem! We've listed and answered the most commonly asked questions below. Here's what people usually want to know:

Our GREATEST Travel Secrets…
Pop your email here & get the original Broke Backpacker Bible for FREE.
Final Thoughts on Water Bottles for Travel
1,000,000 plastic water bottles are sold every minute! That plastic ends up in the ocean, which then leads to uneccesary loss of marine animal life.
And the travel industry contributes a staggering amount of waste and carbon emission on this planet, but here at the Broke Backpacker we truly believe that traveling on a budget and traveling sustainably can and should coincide.
One simple solution to traveling green while saving a few bucks every day (an amount that adds up for long-term backpackers) is to carry a sustainable water bottle at all times.
Frankly, using one-time-use plastic water bottles does not mean you are drinking higher quality water anyway as the plastic does eventually break down in the water you are drinking. They found that 93% of bottled water shows signs of micro-plastic contamination. Most well-known brands made the list. I have also read that some brands have been caught using tap water…
Those $2 water purchases definitely add up, whether at home or on the road. That's why the topic of travel water bottles is so important to us.
We want to save this planet and save your budget. This guide covers our top picks for water bottles for traveling. Our overall favorite water bottle is the Grayl Geopress because of its design, insulation, versatility, and price point. You really can't go wrong with this sleek water bottle.
I'm also a fan of the Grayl GEOPRESS water purifier for visiting countries where the tap water is contaminated.
If we missed one of your favorite water bottles for travel, let us know in the comments!
---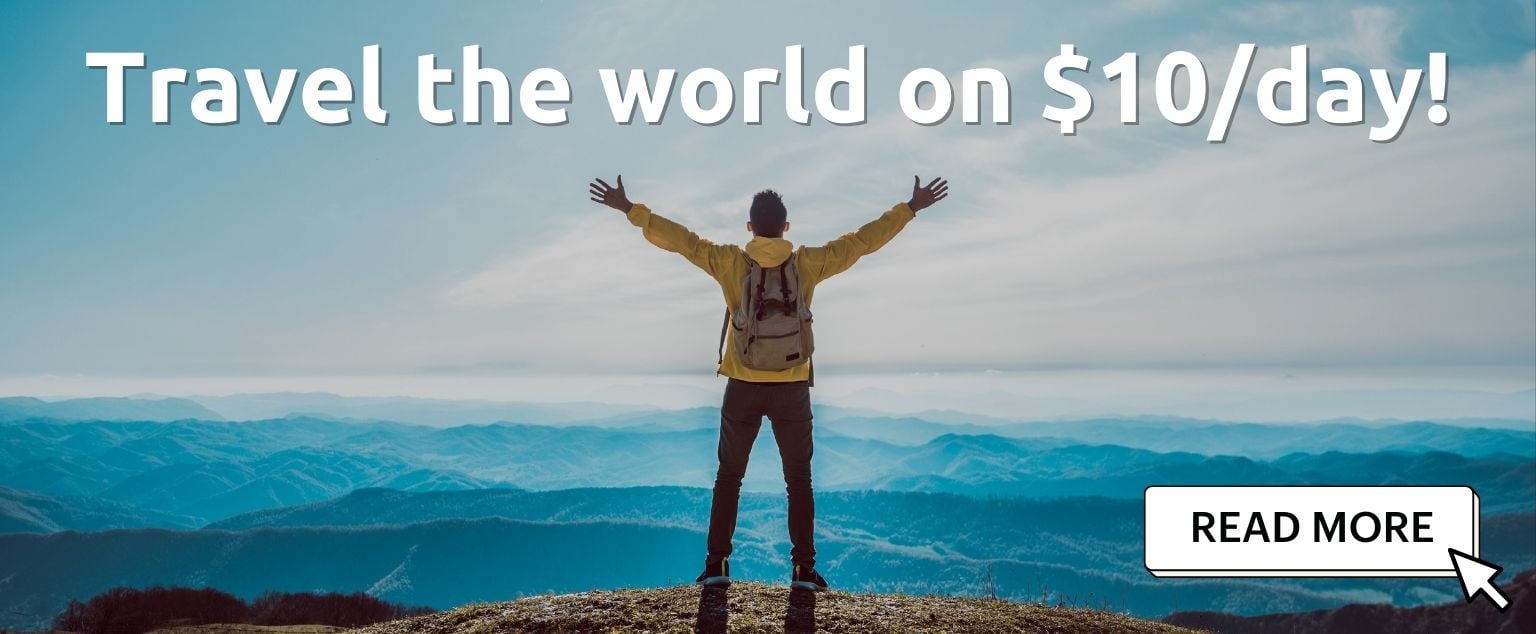 And for transparency's sake, please know that some of the links in our content are affiliate links. That means that if you book your accommodation, buy your gear, or sort your insurance through our link, we earn a small commission (at no extra cost to you). That said, we only link to the gear we trust and never recommend services we don't believe are up to scratch. Again, thank you!