Down jackets are incredible. Whether you're a hip city dweller, a mile-crushing backcountry hiker, or an adventurous backpacker, a good down jacket is your key to staying warm and looking stylish where ever your active life takes you.
In fact, having an awesome down jacket is crucial for every type of backpacker.
But not all down jackets are created equal. In fact, some of them can be complete rip-offs… which is exactly why I have assembled this ultimate guide to the top down jackets of 2023. 
This review of the best down jackets is the culmination of years of experience using different down jackets in a variety of settings, scenarios, and big mountains. Down jackets are very activity-specific and you'll need to find the right one to suit your purposes. Whether you're looking for the best budget down jacket or something more specific and higher end, we've got you covered here.
Wanna know what's the best down jacket for backpacking, of course you do! Let's jump right into it!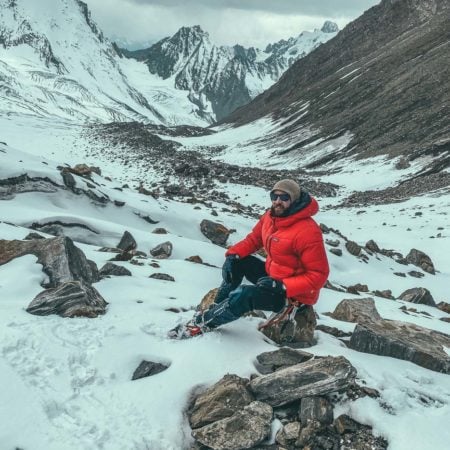 Quick Answers – The Best Jackets for Backpackers
Best Down Jackets Performance Breakdown
This definitive guide covers a wide range of down jackets. I have organized each of my top down jacket picks into different categories, to make finding the perfect down jacket a straightforward affair.
My review will examine factors like warmth, weight, material composition, shell fabrics, best-intended use, price, fit, attractiveness, and everything else that goes into to making a great down jacket.
This list features tried and true veterans of the down jacket world in addition to the top newcomers on the scene both at the top end as well as the best affordable down jacket.
Here are my top picks for 2023, plucked from the best jacket brands on the market:
BEST OVERALL DOWN JACKET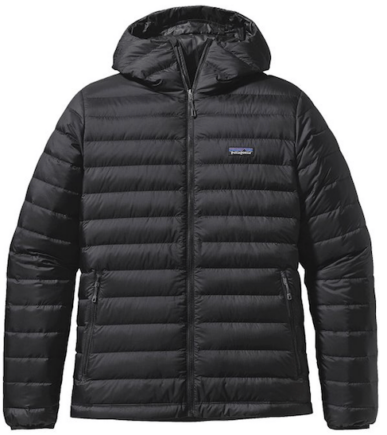 BEST OVERALL DOWN JACKET
Patagonia Down Sweater Hoodie
Cost > $$$
Weight > 14.8 oz
Insulation > 800-fill Traceable Down
Hood > Yes
BEST OVERALL DOWN JACKET #2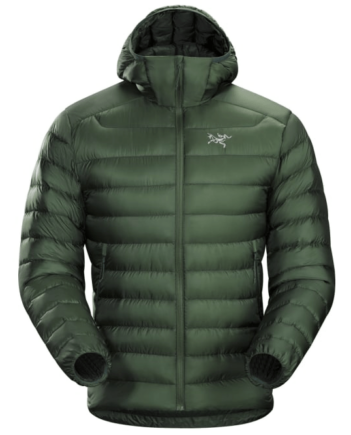 BEST OVERALL DOWN JACKET #2
Arc'teryx Cerium Hoody
Cost > $$$$
Weight > 11.8 oz.
Insulation > 850-fill-power goose down/Coreloft polyester fibers
Hood > Yes
BEST DOWN JACKET FOR WOMEN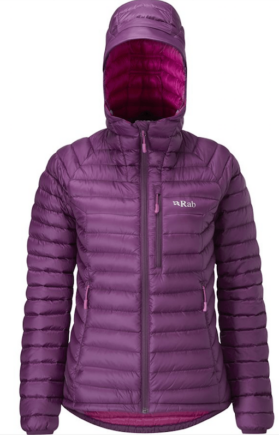 BEST DOWN JACKET FOR WOMEN
Rab Microlight Alpine Jacket
Cost > $$$
Weight > 14.6 oz.
Insulation > 700 Fill Power European Goose Down
Hood > Yes
BEST HEATED DOWN JACKET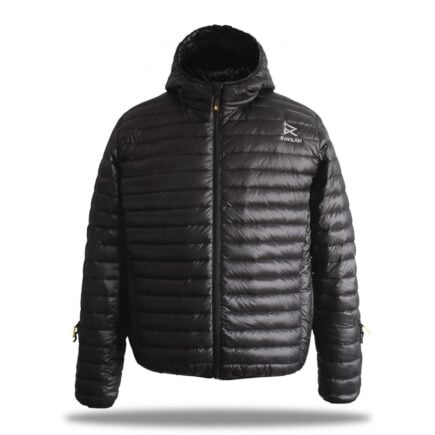 BEST HEATED DOWN JACKET
Ravean Down X Heated Jacket
Cost > $$$
Weight > 21 oz w/ hood
Insulation > 750 Down 90% Hydrophobic Duck Down
Hood > Yes
BEST ULTRALIGHT DOWN JACKET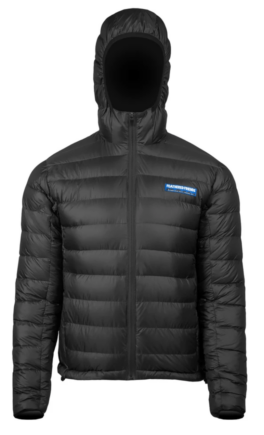 BEST ULTRALIGHT DOWN JACKET
Feathered Friends EOS
Cost > $$$
Weight > 10.6
Insulation > 900-fill goose down
Hood > Yes
BEST WINTER DOWN JACKET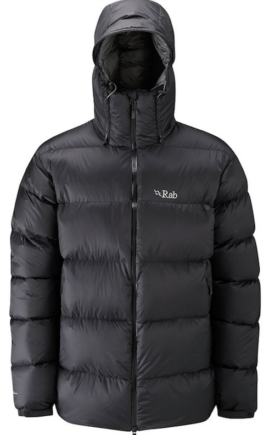 BEST WINTER DOWN JACKET
Rab Mythic G Down Jacket
Cost > $$$
Weight > 22.3 oz.
Insulation > 800 Fill Power European Goose down
Hood > Yes
BEST CHEAP DOWN JACKET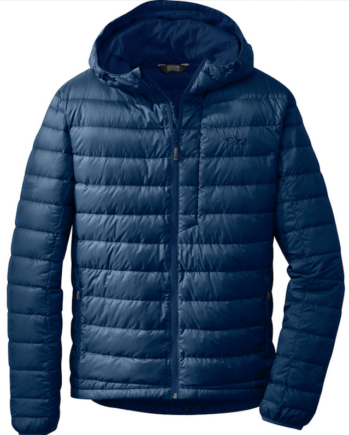 BEST CHEAP DOWN JACKET
Outdoor Research Coldfront Down Hoodie
Cost > $$
Weight > 16 oz.
Insulation > 650-fill down
Hood > Yes
BEST CHEAP DOWN JACKET #2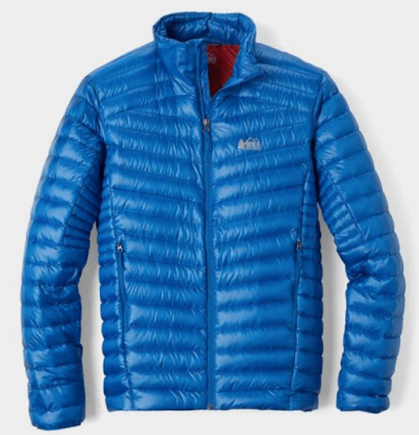 BEST CHEAP DOWN JACKET #2
REI 650 Down Jacket
Cost > $$
Weight > 11 oz.
Insulation > 650-fill goose down
Hood > No
BEST WATERPROOF DOWN JACKET
BEST WATERPROOF DOWN JACKET
REI Co-op Stormhenge Down Hybrid Jacket
Cost > $$
Weight > 1 lb 11 oz.
Insulation > 850-fill-power goose down
Hood > Yes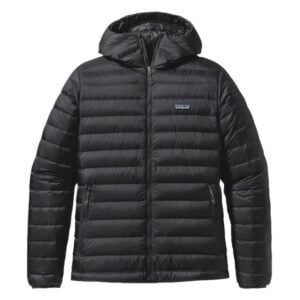 Specs
Price: $329.00
Weight: 14.8 oz.
Insulation: 800-fill Traceable Down goose down
Material: Down
Best Use: MultiSport
When it comes to down jackets, Patagonia is known the world over for producing some of the warmest and most stylish jackets around. From the hipster bars of San Francisco to the Himalayas of Pakistan you will find people rocking this jacket in just about every circumstance.
Why? Because it's a freaking awesome jacket. It's the best down jacket for backpacking on this list and one of the best Patagonia jackets available.
The Patagonia Down Sweater Hoodie features ethically sourced Traceable Down (third-party-verified, non-live-plucked, non-force-fed). The 800-fill-power goose down is stabilized with quilted construction for targeted warmth where you need it most. Patagonia goes above and beyond in the realm of environmental stewardship and animal welfare. They are certainly an industry leader in that regard.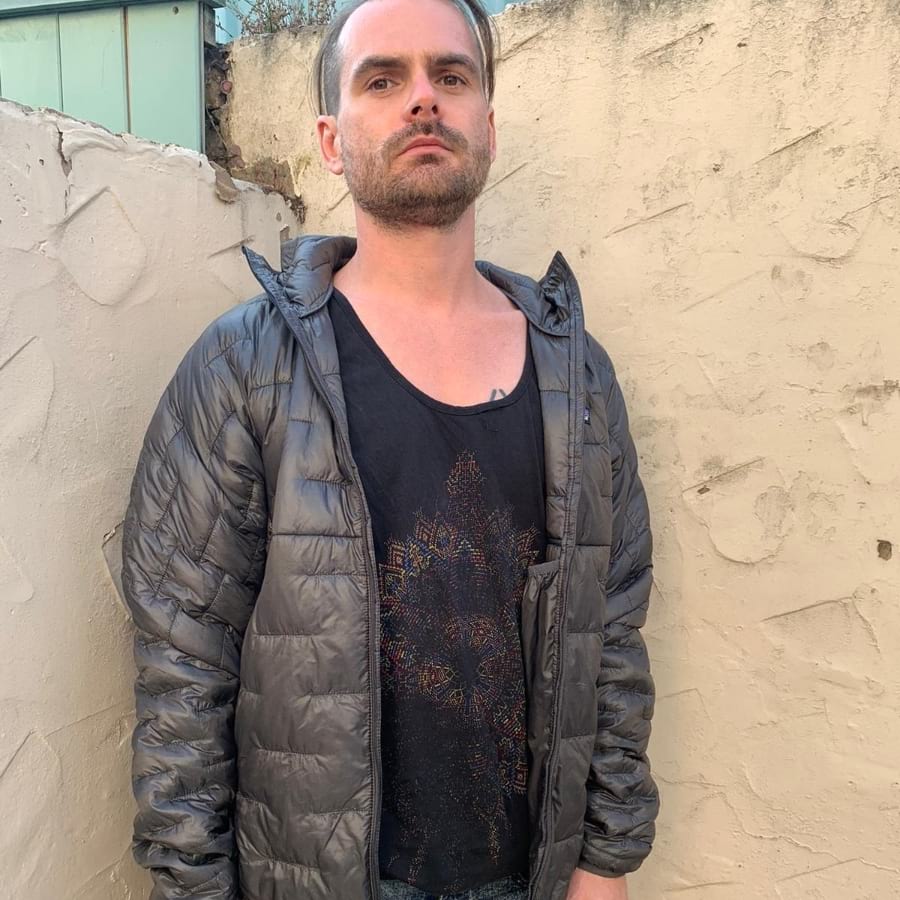 This jacket features a durable windproof shell made of 100% recycled ripstop polyester with a water repellent finish.
I am a big fan of the two zippered hand-warmer pockets. The pockets make for a toasty refuge for your hands and fingers. Also, you can secure important things like your phone or passport in them stress-free.
The interior of the jacket also features a zippered pocket. If you want to pack the jacket down, the interior pocket also doubles as a stuff sack. For me, it's one of the best outdoor jackets for it's awesome warmth-to-weight ratio.
The Down Sweater Hoodie is an excellent everyday jacket, that will keep you warm and looking good throughout the year. It is perhaps the warmest Patagonia down jacket outside of the specialist range.
For all around top quality and performance, the Patagonia Down Sweater Hoodie is a sure bet. A top down jacket from one of the top down jacket brands.
Our team just loved this jacket and for a few important reasons. They felt it really hit the sweet spot between providing a great amount of warmth whilst still being really light. They loved the fact that it packed down super small too and even had a pocket that turned into a bag. This made it great for throwing into a bag.
Check out the women's Patagonia Down Sweater Hoodie for something similar, alternatives, check out the Patagonia Nano Puff jacket.
Cons:
A bit of a boxy fit
Down doesn't do well in wet conditions
Winter is coming… WARM UP!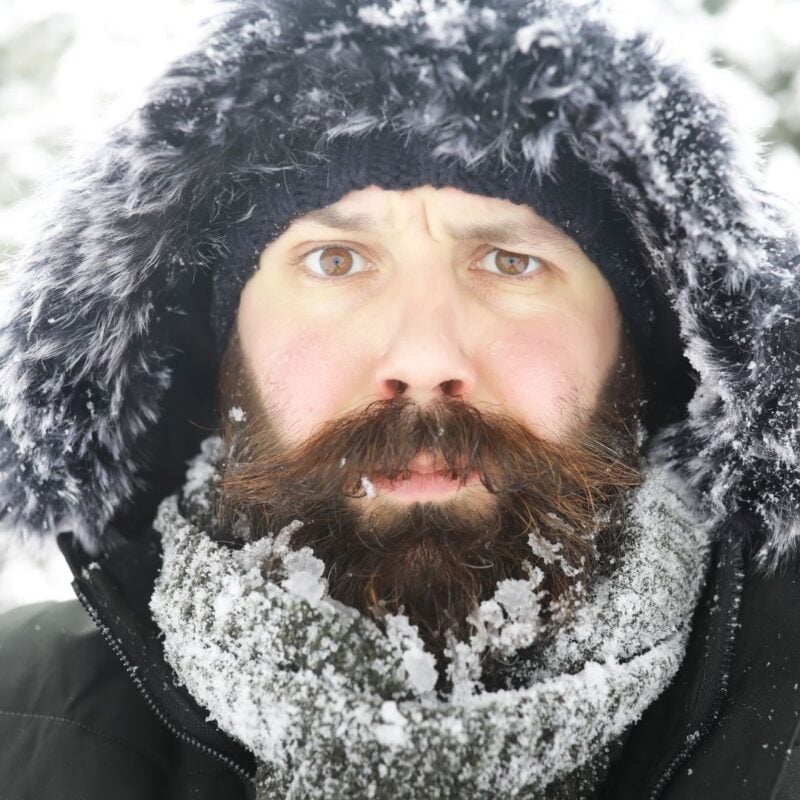 Get up to 50% OFF when shopping gear for the winter on REI.
Warm up for the holidays and SAVE on outdoor gifts all the way through Dec 18!
View on REI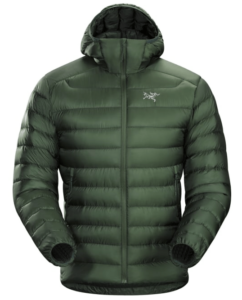 Specs
Price: $340.93
Weight: 11.8 oz.
Insulation:850-fill-power goose down/Coreloft polyester fibers
Material: Down
Best Use: Multisport
I am a big fan of all Arc'teryx gear and they are certainly one of the best down jacket brands. They lead the pack in many gear categories and generally speaking, you can't go wrong with a durable down jacket made by them.
The Cerium Hoody is my favorite down jacket Arc'teryx makes, and has earned it 2nd place on this list of down jackets.
The Cerium Hoody features an ultra-sleek design and powerful warmth in an ultralight package. 850-fill-power down is the amazing formula that keeps you cozy in cold weather. Weighing only 10.9 ounces, the Cerium Hoody packs down to next to nothing.
An interesting new feature is that Arc'teryx added Coreloft synthetic insulation in the areas likely to become damp and wet. This means the previously vulnerable down has been replaced with a synthetic that holds up much better against moisture.
The use of synthetic down material in the Arc'teryx Cerium means it can hold up better in wet conditions than most of the other jackets on my list.
The Arc'teryx Cerium wins big on attractiveness too. From city to sea to summit you'll be flush with style points. Bear in mind that most Arc'teryx products tend to have a slim fit. This might be the warmest down jacket on the list, so long as it fits properly – stretching or compressing the fabric lowers the down's ability to insulate.
Our team loved this jacket for a couple of reasons but at the top of their list was just how cool and unique it looked. It's available in both burgundy and green and offers something different when it comes to the sea of black jackets out there. They also felt the jacket had quite a cosy fit that hung to the body well to keep in all that lovely warm air!
If not for the Patagonia Down Sweater, the Arc'teryx Cerium would certainly be at the top of my list.
Check out the women's Arc'teryx Cerium LT Hoodie.
Cons:
Expensive
Some people have experienced the seams leaking feathers, which makes me question the durability.
Specs
Price: $295.00
Weight: 14.6 oz.
Insulation: 700 Fill Power European Goose Down
Material: Down
Best Use: MultiSport
The Rab Microlight Alpine Jacket is an all-around high-performance down jacket. It is supremely comfortable, lightweight, and packable. For you Americans unfamiliar with Rab, they are a UK-based company well-known for producing high-quality down products. The Rab Microlight is perhaps the best hooded down jacket for you ladies out there.
The Microlight Alpine down Jacket features 700-fill power European Hydrophobic goose down, which holds up well in a light rain. Most down jackets fail immediately as soon as they get wet. Hydrophobic down is certainly very helpful in combatting moisture. Well, in theory anyway.
The Rab Microlight Alpine Jacket for women wins big in the style department as well. It offers up a slim fit with tapered arms, three zippered exterior pockets and a down-filled helmet-compatible hood.
There are lighter down jacket's for women out there, but few can match the comfort and warmth of the Rab Microlight Alpine Jacket. If you are looking for a jacket that packs down small for your various international backpacking adventures the Microlight Alpine jacket boasts excellent packability.
Likewise if staying warm and packing light/small are your primary interests, the Rab Microlight Alpine down jacket is certainly for you.
Our team loved how well this jacket fit their shape compared to many of the more square and boxy options out there. Two other things they loved were firstly the external chest pocket which is pretty rare, especially on women's clothing, secondly, the range of colours available is awesome and thankfully offers more than just black and pink!
Check out the men's Rab Microlight Alpine Down Jacket.
Cons:
Not as lightweight as competitors.
Narrower baffles compress down.
Specs
Price: $399.00
Weight: 15.4 ounces
Insulation:800 fill power goose down
Material: Down
Best Use: MultiSport
For something longer, the Outdoor Research Helium Down Hoodie is one of the top down jackets for women in that regard. If you are a woman who does heaps of climbing, trekking, or other mountain sports, you're going to love this down jacket.
I'll admit, the Outdoor Research Helium Down Hoodie has flown under the radar for a while. Some down jackets don't receive as much attention as their competitors. The Outdoor Research Helium Down Hoodie is a good example of that. It's another one of the best down jackets for backpacking.
Weighing in at a staggering 15.4 ounces, the Helium will never slow you down. As far as warmth it can stand up next to the likes of the Patagonia Down Sweater. I like the three zippered exterior pockets as well. You always have plenty of space to store your bits and pieces.
Keep in mind that the Outdoor Research Helium Down Hoodie is a no-frills jacket. It can be compressed to next to nothing and is very much an ultralight-down jacket. That said, it is not a great jacket during rainy conditions. It pretty much loses all of its value when it gets wet.
But that's why you should invest in an awesome rain jacket! Down jackets were never intended to combat rain.
I wouldn't say that the Outdoor Research Helium Down Hoodie is the best overall performing down jacket of all time. However, if you are looking for one of the best jackets for women in the ultralight category, the Outdoor Research Helium Down Hoodie is great value.
One of the stand-out features of this jacket is that it's much longer than many of the other jackets available and offers extra protection for your upper legs. Our team absolutely loved this especially when it came to keeping warm when you're less active like having to wait hours for the bus!
Cons:
Weird, ill-fitting hood design.
Absolutely not water resistant.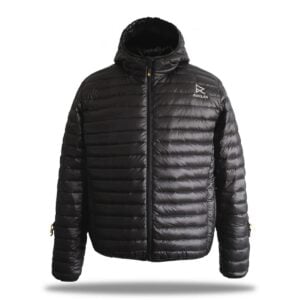 Specs
Price: $279,00
Weight: 21 oz.
Insulation: 750 Duck Down
Material: Down
Best Use: Winter travel, urban use
Your eyes are not deceiving you! Indeed there is a HEATED down jacket on this list. Ever thought a heated jacket would be a brilliant idea? You're not alone.
That is exactly what Ravean has done here with their ultra-toasty Down X Heated Jacket (they make both male/female versions).
The jacket is heated using a rechargeable battery system (that is also able to charge your phone), allowing you to manually regulate the heating element so you can stay comfortable in temperature ranges from -10° F to 55° F.
When we first heard about this jacket we thought the concept sounded gimicky and that the jacket wouldn't be attractive. How wrong we were.
For the perfect down jacket that will keep you warm in a range of temps AND looks good too during those cold strolls in the city, the Ravean Down X Heated Jacket is hard to beat. We highly recommend this one for your winter travels or just as an awesome everyday winter jacket.
Our team were pretty excited to give this a go as it offered something pretty unique on the market. They loved the extra warmth this jacket provided in pretty extreme conditions without having to wear a mega bulky jacket. They found it super versatile with the different settings available making it perfect for chilly conditions as well as some pretty wild weather too. They also felt the water resistance stood up pretty well in snowy weather.
Be sure to check out our in-depth Ravean Heated Jacket review here to learn more.
Cons:
Heavy
Not compatible with detachable heated gloves

Do You Want to Travel FOREVER??
Pop your email in below to get a FREE copy of 'How to Travel the World on $10 a Day!'.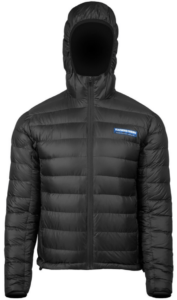 Specs
Price: $339.00
Weight: 10.6 oz.
Insulation: 900+ Goose Down
Material: Down
Best Use: Ultralight Backpacking/Travel
This one is a great lightweight warm jacket for travel, hiking, or for casual city use. Offering maximum amount warmth compressed into a tiny package, the Feathered Friends EOS jacket apart from the rest. If you're looking for one of the best down jackets for backpacking, then you can't go wrong with the lightest option!
Feathered Friends have been producing some great travel down jackets and sleeping bags for years (in the USA). The EOS is yet another fine addition to their down layering arsenal. It's a packable travel jacket which is great for popping inside your backpack.
We tested this jacket in the Pakistani mountains on several long treks and found the EOS to offer the perfect blend of warmth, lightweight, and packability. To put it bluntly, the EOS kicked ass and felt great to trek in when the temperatures plunged on the glacier. The generous hood provides warmth in high wind which turned out to be a favorite feature.
The FF EOS jacket has a slim cut so it hugs the body whilst maximizing warmth. At just under $340, the EOS is not the cheapest jacket out there, but in our opinion, well worth the investment. Unlike true ultralight jackets, the Flinders can take a fair bit of abuse as the fabric is not paper thin. Plus, you would be hard pressed to find another jacket with Ethically-sourced 900+ fill power goose down power with the same warmth to weight ratio.
The Mountain Hardwear Ghost Whisperer for example, while an excellent ultralight option, simply can't take the punishment other down jackets can. That's not to say that it is poor quality though. If you don't do lots of climbing or bush-bashing anyway, this shouldn't be an issue for you if you want to really go ultralight.
Our team rated this as their best ultralight down jacket for a number of reasons, but mostly because as expected, it's bloody light! But more than that, they were super impressed by how warm this thing was given how light weight it was. They really felt like for an ultralight jacket it overperformed compared to anything of this weight on the market.
Cons:
Can feel restrictive if you are a muscular person.
Expensive.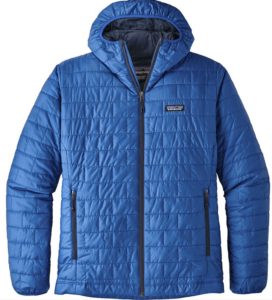 Specs
Price: $249.00
Weight: 12.8 oz.
Insulation: Synthetic
Material: Recycled polyester with DWR (durable water repellent) finish
Best Use: Hiking/Snow sports/Climbing
Patagonia has arrived on my list again, this time for its legendary Nano Puff Insulated Hoodie.
Synthetic down certainly has its perks. For one, it can get pretty wet and still function. After a good soaking, normal down clumps and stays wet (and non-insulating) for ages. It may be the warmest lightest down jacket we have yet tried. Because it is light and packs down well, is perhaps also the best backpacking down jacket UNLESS you are headed into mountains are somewhere seriously cold.
The Nano Puff Insulated Hoodie features 60-g PrimaLoft Gold Eco Insulation made from 55% post-consumer recycled content. As I said the insulation is water-repellent, highly compressible, and crucially, it maintains warmth when wet. It feels very light on your body yet keeps you exceptionally warm even in freezing temperatures.
For hand and trinket storage the two zippered hand warmer pockets have cleanly finished zipper garages that keep you sorted. The zippered internal chest pocket doubles as a stuff sack with a reinforced carabiner clip-in loop.
In age of so much waste and consumerism, it is really cool that Patagonia uses recycled materials in their synthetic down jackets. I'm a big fan. The Patagonia Nano Puff Insulated Hoodie makes for an excellent multi-purpose down jacket too. You can take it traveling, climbing, skiing, or hiking and expect high-performance. A plus is that it is cheaper than some of Patagonia's other down jackets. The Nano Puff Insulated Hoodie definitely gives you a great bang for your buck. Point being, it's one of the best ultralight down jackets on the market.
Our team loved how compact and light this jacket was whilst offering just enough warmth and protection without being overkill. They felt that for those who were looking to be more active then it offers great warm without being too warm, this is helped by the addition of windproofing which really helps keep the cold out without adding bulk.
Check out the women's Patagonia Nano Puff Insulated Hoodie.
Some people have complained about poor stitching quality.
Not as lightweight as other down jackets.
Specs
Price: $525.00
Weight: 9.8 ounces
Insulation:1000 Fill Power European Goose down
Material: Down
Best Use: Winter/Alpine
Rab also make some of best down insulated jacket on the market as well as some of the best mountaineering down jacket. The Rab Mythic G down jacket is my top pick for the best winter down jacket. Why? Well, in short because it is warm as hell.
Chalked full of the best quality 1000-fill European hydrophobic goose down, the Rab Mythic G was built to do battle in the mountains.
It features high-quality zippers on the two exterior pockets that help defend against moisture penetration. Also, the cuffs and hem are equipped with water-resistant material, which is great.
The interior zippered pocket is super convenient and great for sorting things you want to keep safe.
The Rab Mythic G down jacket is specifically a technical down jacket intended for alpine conditions in the mountains, which explains why it's the warmest down jacket we've come across. That said, it is a great jacket to wear in the city too. It's attractive, warm, sleek, and functional. For a down jacket at this price point ($525) I need to see more than just one single application for use.
The Rab Mythic G down jacket delivers well in that regard. If you are going to invest in a quality winter down jacket that will keep you toasty in the mountains and on chilly winter mornings in the city, look no further.
Finally, it makes for an excellent travel jacket if you are planning to visit cold countries. The Rab Mythic G is as tough as down jackets can be and certainly is built to last.
Our team just loved how cosy and warm this jacket was, in fact, they felt like it was like wearing a sleeping bag as a jacket and that's something I can get behind! They've taken it up some pretty big mountains and felt well protected against the wind and cold even at the summit. They also like that it comes in bright orange as well which is ideal for mountaineering.
Cons:
Heavy.
Expensive.
Not suited for mild conditions.
Specs
Price: $279
Weight: 1 lb. 4.6 oz.
Insulation: 700-fill down
Material: Down
Best Use: Multisport/Casual
Down Jackets can be expensive. If you don't want to (or can't) spend the money on a high-end performance down jacket, I understand. This is the best budget down jacket.
With a price drop, you will certainly see a lower level of quality and there is no getting around that. Outdoor Research is not a company that makes top quality gear but this is a very affordable down jacket That said, they do provide some decent mid-level options that help you avoid buying a totally shit product which is why we've rated this the best affordable down jacket.
The Coldfront Hoodie down jacket will serve you well in mild wintery conditions or as just a casual travel down jacket. The zippered hand warmer pockets offer a cozy spot to warm up chilled fingers. A handy zippered chest pocket is perfect for securing small valuables and cash. It's also the best backpacking down jacket for us because it's a small investment to take on a trip where it might get ruined!
For a mid-level, practical down jacket minus the high-end specs and warmth offerings, the Outdoor Research Coldfront Hoody is one of the best cheap down jackets available.
Our team rated this as their best cheap down jacket because they were super impressed by how lightweight and warm it was for the money. Like, they were blown away by how high quality it felt and the features offered for a budget jacket such as a chest pocket and adjustable hood.
Cons:
Lacking overall quality
Not ideal for below freezing temperatures
The best present of all… is CONVENIENCE!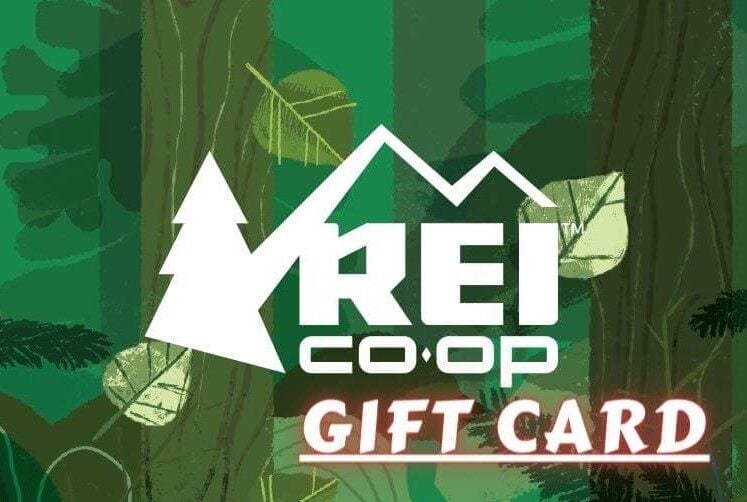 Now, you could spend a fat chunk of $$$ on the WRONG present for someone. Wrong size hiking boots, wrong fit backpack, wrong shape sleeping bag… As any adventurer will tell you, gear is a personal choice.
So give the adventurer in your life the gift of convenience: buy them an REI Co-op gift card! REI is The Broke Backpacker's retailer of choice for ALL things outdoors, and an REI gift card is the perfect present you can buy from them. And then you won't have to keep the receipt. 😉
Buy on REI!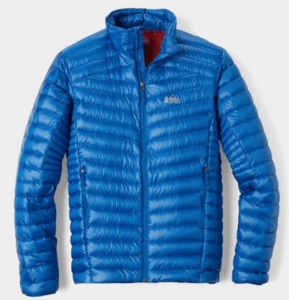 Specs
Price: $75 (regularly goes on sale)
Weight: 11 oz
Insulation:650-fill goose down
Material: Down
Best Use: Backpacking
REI is usually a solid bet for quality budget-friendly outdoor gear. Their REI 650 Down Jacket is a good reflection of that reputation. It is now the best cheap REI down jacket available. Its' certainly not the warmest down jacket of all time but is very good for its money if you're looking for a budget down jacket.
REI has made improvements to the performance of its down jackets over the years. The REI 650 is warmer, more packable, and generally better constructed to be a more versatile down jacket. The recycled nylon shell fabric treated with a durable water repellent (DWR) finish sheds light rain and snow, and provides wind resistance.
The REI 650 features tightly quilted underarm gussets, reducing bulk and improving range of motion. This feature also contributes to combatting the jacket riding up whilst you are hiking.
More new features include the adjustable waist hem and small interior zippered pocket.
The n650 is without a doubt one of the best cheap down jackets out there… only $75!!!
That said, you get what you pay for. There is no denying that the performance of the REI 650 simply can't stand up to the quality, warmth, and fit of other high-end options. If you are buying a down jacket for the first time, REI 650 down jacket is an excellent way to go.
Our team rated this as their second-best value down jacket on the market because despite not offering the warmth and protection of some of the other models, they felt it was the perfect cheap casual jacket to take backpacking or other places where you're expensive jacket might get ruined. They loved that it was both super light and compact and also came in some pretty cool colourways too.
Check out the women's REI 650 Down Jacket
Lacking in overall long-term quality.
Not as warm as other jackets of the same weight.
Specs
Price: $279.00
Weight: 1 lb. 15.75 oz.
Insulation: 850-fill-power goose down
Material: Down (exterior shell: 98% nylon/2% polyester)
Best Use: Multisport
Always wanted your favorite down jacket to be waterproof? Meet the REI Co-op Stormhenge! This jacket packs everything I love about down jacket comfort inside of a waterproof shell. It's 2-layer waterproof nylon shell with fully sealed seams provides dependable weather protection.
Like some other top down jackets (like the Cerium), the Stormhenge features mapped insulation, providing warmth where it's needed and reduces bulk where it's not. This down jacket also has pit-zips to allow for heat to escape. You won't find many other down jackets with pit-zips FYI. I find they certainly make a difference when you are active.
Adjustable cuffs seal out the elements when the rain gets heavy. For storage, the Stormhenge offers two zippered pockets for warming your hands and stashing valuables.
The Stormhenge is the heaviest jacket on my list. You simply can't have a waterproof down jacket without bulking it out. That said, it is freaking awesome to have a waterproof shell built into your down jacket. To top it off the price is reasonable ($279) for what you get.
What can we say, our team just loved this jacket and felt it was pretty much the perfect accompaniment to any adventure they can throw at it. For those on the team based in some of the wetter areas of the world, this was the perfect one-jacket solution. They felt it held up just as well as any waterproof jacket or down jacket individually on the market and loved that it meant you only had to splash the cash once.
Good job REI!
Cons:
Heavy, bulky.
The hood is massive.
Best Down Jackets Comparison Table
Choosing the Best Down Jackets
There are many factors that go into the important decision of buying a down jacket. Next, I break down all the important aspects that you should consider before choosing a down jacket to fulfill your own needs.
As should know by now, each type of down jacket is designed for a specific purpose. Let's start off by looking at some of the common down jacket categories.
Ultralight Down Jackets
These days ultralight down jackets are more popular than ever. What is an ultralight down jacket good for? Basically, if you intend to do any kind of sport while wearing your down jacket, you might want to consider choosing a jacket from the ultralight category. The best lightweight down jacket for backpacking is one which compresses and packs down to sit in your backpack, until it is needed, without taking up space.
Climbers, long-distance hikers, skiers, snowboarders, and athletes of every shade have embraced ultralight down jackets. The reason is obvious: they weigh next to nothing and they are supremely comfortable and conducive to movement.
Ultralight down jackets are awesome if you are looking for a barebones jacket to keep warm. Since they pack down to almost nothing as well, they are excellent for long-term travelers as well. But, like anything there is a downside.
Ultralight down jackets will almost certainly not be as tough or durable as a mid/heavy weight down jacket. By design, ultralight down jackets are constructed from material that sacrifices toughness for the sake of saving weight.
We recommend, however, that any backpacking down jacket be ultralight. If you spend a lot of time being active in the mountains or in the city, or just want the best lightweight down jacket to take traveling, an ultralight down jacket could be the way to go.
I am a big fan of the Mountain Hardwear Ghost Whisperer Hooded down jacket. It's really warm and the weight is hardly noticed in your backpack.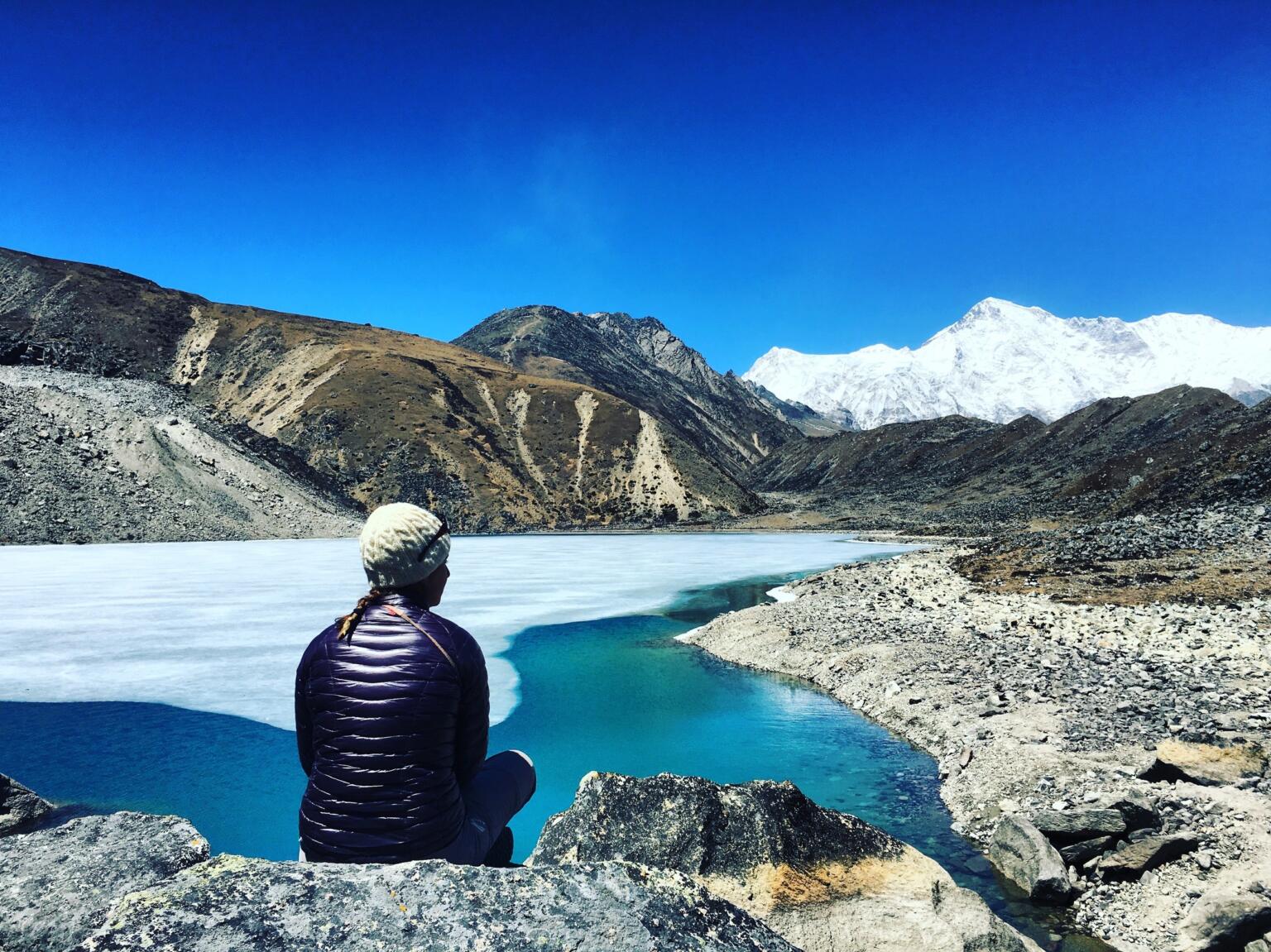 Down Sweaters
Down sweater jackets tend to be tougher and heavier than ultralight down jackets. Often, down sweaters are the kind of thing that you can wear day in and day out without missing a beat. If you're looking for a backpacking down jacket for colder weather, a down sweater is a viable option. A lightweight down sweater is another great addition to any backpack.
They are the kind of versatile down jackets that many travelers and outdoor enthusiasts find attractive. The performance can vary widely in terms of warmth and technical specs, but generally speaking down sweaters are great for temperatures above freezing levels.
I find many down sweater options to be offered up at reasonable price points as well.
If you are interested in a down jacket that will serve your daily needs, add some style into your life, not break your bank, and keep you plenty warm, going with a down sweater like the Patagonia Down Sweater Hoodie is an excellent choice.
My last major down jacket purchase was a Patagonia Down Sweater Hoodie.
I can say that I thoroughly enjoyed it on a recent 12-day hike in the Alps. It certainly isn't the lightest option for a long hike. That said, I didn't find it to be overly heavy and it kept me very warm when crossing mountain passes. It's a truly fantastic down jacket. Now you see why it's my top pick.
Mid/Heavy Weight Down Jackets
The mid/heavy weight down jackets own an important slot in the down jacket hierarchy indeed seeing as they're the warmest down jackets out there. Isn't warmth the goal in the first place? The best midweight down jacket doesn't have to cost you an arm, but still don't expect too much for less than a good few hundred bucks.
They represent a great deal more warmth and comfort for extreme cold and activities like high altitude mountaineering. They are packed with sometimes double the amount of down fill as an ultralight down jacket. The result is a much heavier, much warmer jacket.
Because they contain more down they are way puffier too. That means that you will notice their presence in your backpack. Because of this the mid/heavy weight down jackets are only intended to be used when very cold weather requires them.
If you are going backpacking around South East Asia, there is absolutely no need to pack a heavy weight down jacket like the Rab Mythic G.
Planning a trip to the Himalayas, the Rockies, or the Alps during the cold months? A mid/heavy weight down jacket could be the perfect piece of gear for you then. If you only plan on buying one down jacket to suit all of your needs in life, a heavy weight jacket is not the way to go.
That said, you need one when you need one. Simply no other type of down jacket will do the job when temperatures drop below freezing and you are high up on a mountain making an ascent.
Down Jacket Fit
You want your down jacket to feel amazing. After all, you are going to spend heaps of money on the thing and you want it to be the most comfortable piece of clothing you own. Every down jacket company designs their jackets in different ways. The result is that no two down jackets from different companies fit the same.
Some down jackets tend to be square-like or boxy. Others run huge and for some, the opposite is true. Further still, some down jackets tend to be geared towards slim body types and kind of fit the way skinny jeans do (not exactly).
An ideal fit for your down jacket is simple. What feels comfortable to you?
In the down jacket breakdowns above, I tried to point out when any given jacket tended to lean towards a specific fit.
More over less though, down jackets from all the companies listed above tend to fit most people very well.
I personally really enjoy the slim look and feel of the Arc'teryx Cerium Hoody I am 5'10, 170 lbs and the medium fits me perfectly.
Want something that fits a bit looser and is a bit more chill? Have a look at the Thermarest Honcho Poncho instead.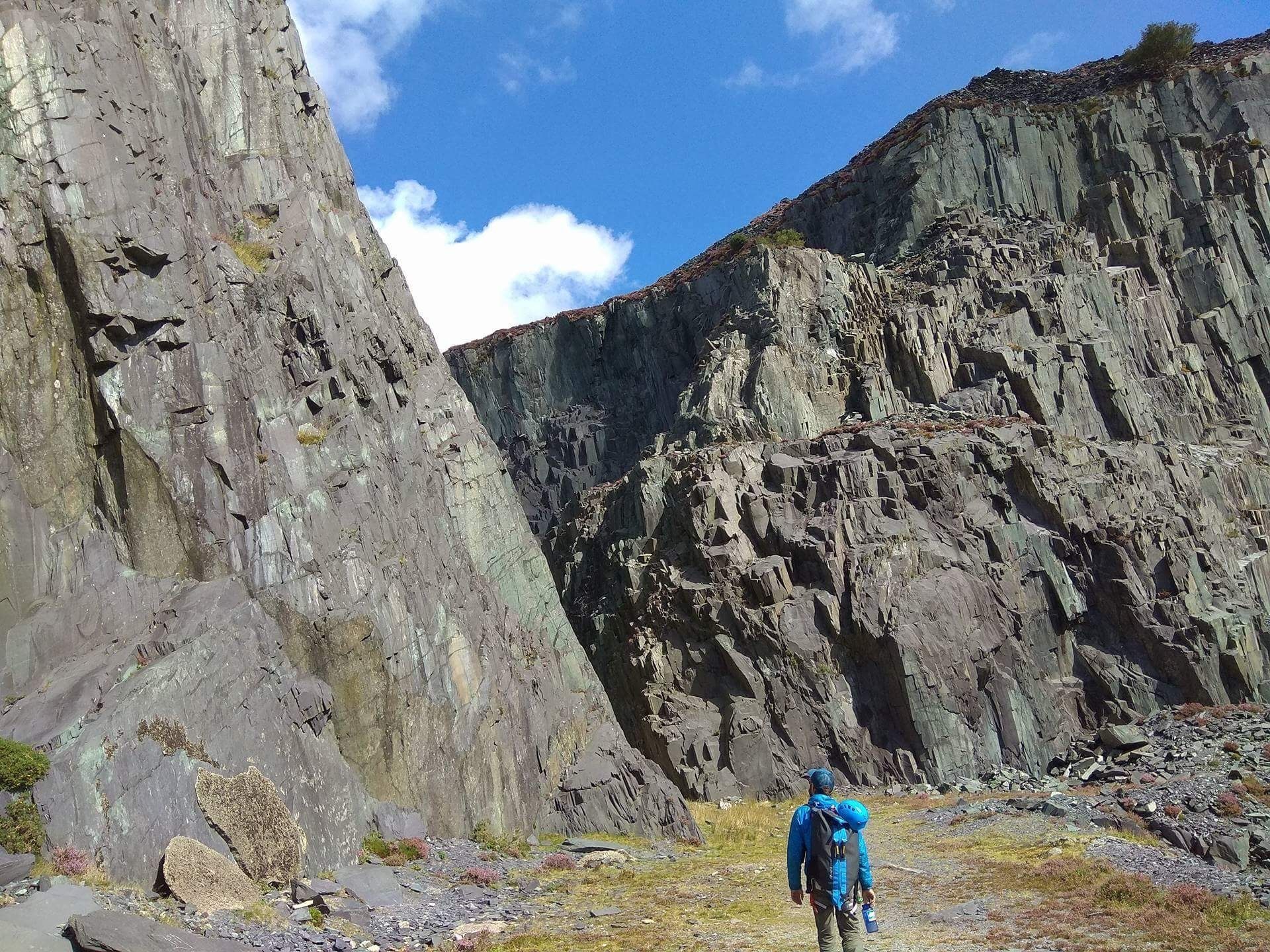 Down Jacket Weight
As you gathered from the down jacket categories section above, weight is ultimately dependent on how much down any given jacket is packing.
For those counting ounces, go with an ultralight down jacket. Weight not really a huge concern? Down sweaters are only a few ounces more and arguably have more warmth power. Going on an expedition and have no choice but to bring a very warm down jacket? Head straight to the heavy weight category.
Point being, you should always always buy a down jacket based on what you intend on using it for most. For me personally, going with a high-performance jacket (like the Patagonia Down Sweater Hoodie) is more important than saving weight, but everyone has different needs.
Once you determine what you'll be doing with the jacket and what sort of weight you can tolerate, you'll be just about ready to buy your next down jacket.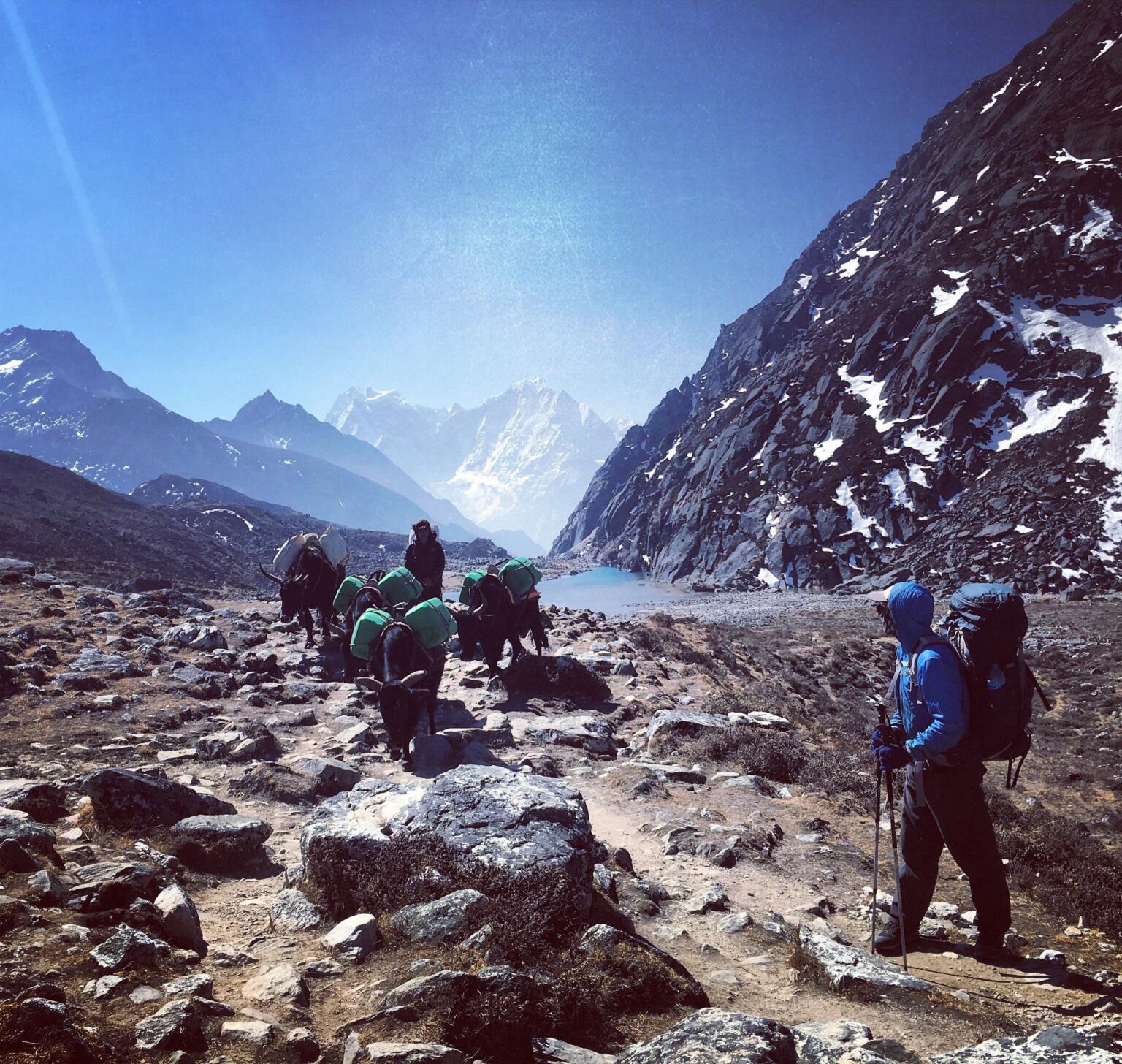 Shell Fabric of Down Jackets
If you have been looking at the specs of various down jackets you have probably noticed the word "denier" or the letter "D" followed by a number. The denier is the weight measurement of the thread used in manufacturing down jackets.
The lower the number, the less thread was used to make the down jacket. Ultralight down jackets have very low D ratings because they simply contain less thread. The lower the denier rating the lighter the jacket. Easy, right?
Denier ratings are directly linked to a down jacket's durability. Down jackets with low D ratings tend to be much more susceptible to tearing, seam splitting, and prone to faster general burnout.
The more burly a down jacket is, the higher the D rating will be.
If you are concerned about durability (you should be) I recommend going for a jacket that has a D rating somewhere between 20 and 30 Denier.
Obviously, if your down jacket meets a jagged piece of metal, a deadly branch, or a knife (hopefully not from a person) than it will suffer the consequences regardless of the D rating.
If you go with a slightly tougher D rating (like the Rab Mythic G, D rating: 30D), odds are the jacket shell will survive a few snag encounters.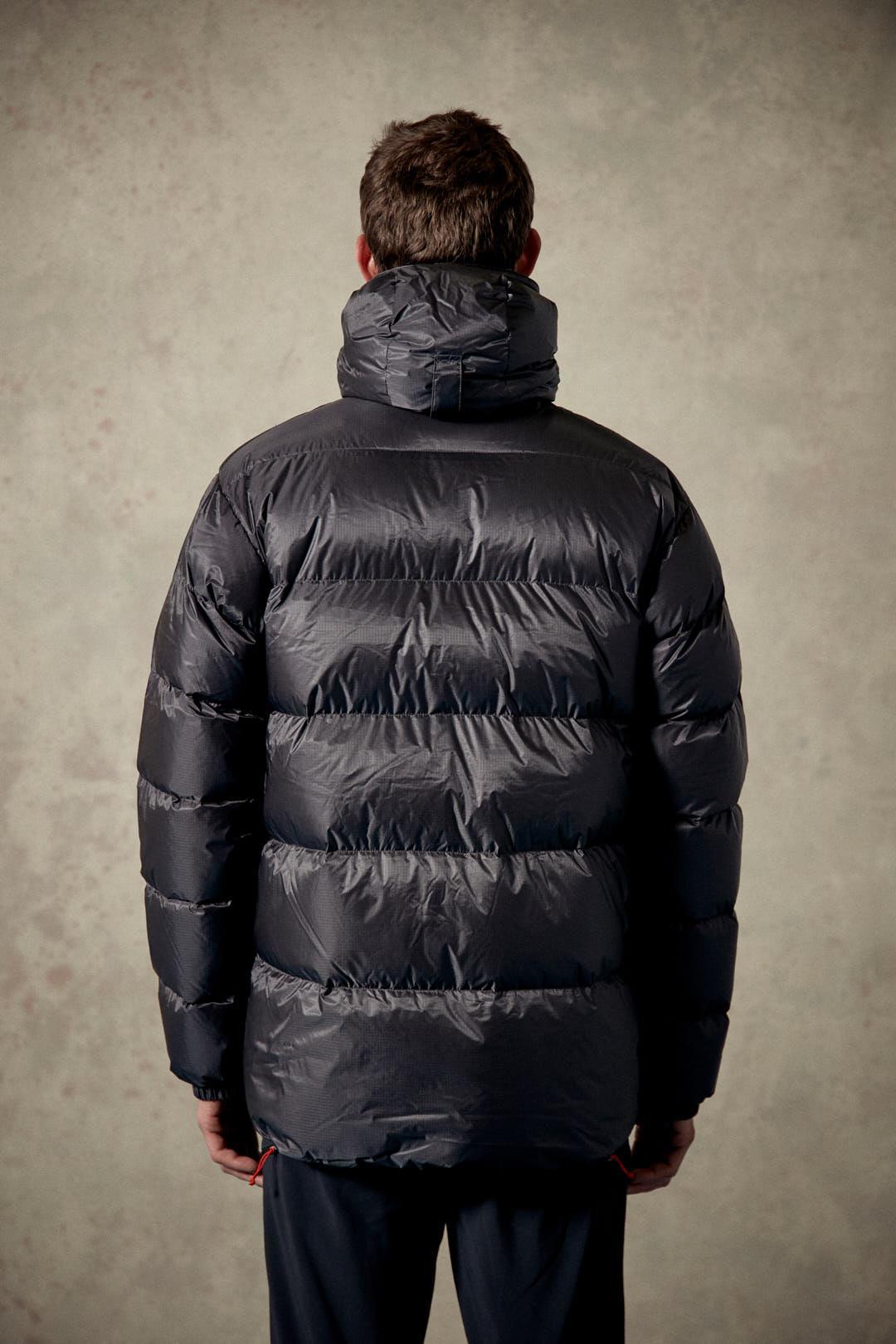 Down Jacket Compressibility and Packability
One of the main reasons down jackets kick so much as is that a majority of them pack down to little convenient, packable balls of warmth. I often forget my down jacket is even inside my backpack.
Depending on the model you can usually pack the jacket into itself. Normally you can pack it into either the chest pocket or the hand pocket. Some of the mid/heavy weight jackets like the Arc'teryx Cerium Hoody come with stuff sacks.
I can't tell you how many times my compressed down jacket has served as a pillow during my travels. On countless buses, trains, airplane, and cars, I have gotten comfortable sleep because my head was buried in feathery goodness. It's a great multi-use tool of the backpacker trade!
Many people use their compressed down jacket as a pillow while camping the the backcountry as well.
An important thing to note is the higher the fill count is the smaller it will be to pack it down small. It is truly amazing how damn small you can get a down jacket compressed!
One word of advice: try not to store your down jacket in a compressed ball long term. Doing that isn't good for the loft of the jacket. Try to hang it up in the closet when not in use.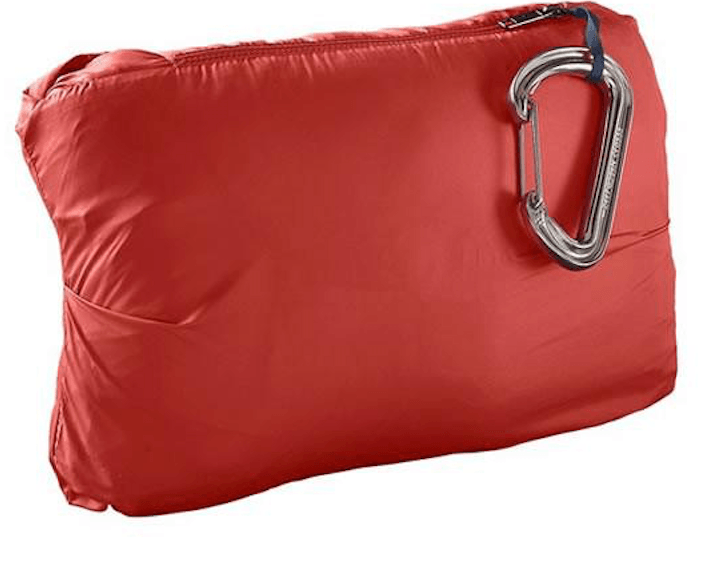 Hydrophobic Down: Your Down Jacket vs the Weather
No down jacket minus an outer waterproof shell will ever be truly waterproof. Ever.
The reality is that the down feathers inside your jacket turn to shit when they get wet. They clump, stick together, and completely stop doing their job of insulating you. You'll notice this when you pull your down jacket out of the washing machine. You'll probably observe that the jacket smells a bit birdy as well when it get wet. Makes sense!
Manufactures of down jackets are now offering up whats been deemed hydrophobic down. Basically, they treat the down feathers with a polymer, in order to make it more water-resistant. But don't kid yourself. This doesn't do too much in the way of water-proofing the jacket.
Let me be even more clear: down jackets are meant to keep you warm, not dry. For that you'll need an awesome rain jacket.
Down jackets are super useful pieces of gear. They keep you wonderfully cozy in harsh conditions. They do not have super powers. The geese that the feathers came from only have their magic water resistance because all that down is covered by a carefully arranged layer of slick feathers. (We don't expect most of our readers travel with a carefully arranged layer of slick feathers.)
Love your jacket, just don't count on it to preform when it gets wet. For that, you'll need to investigate a synthetic down jacket.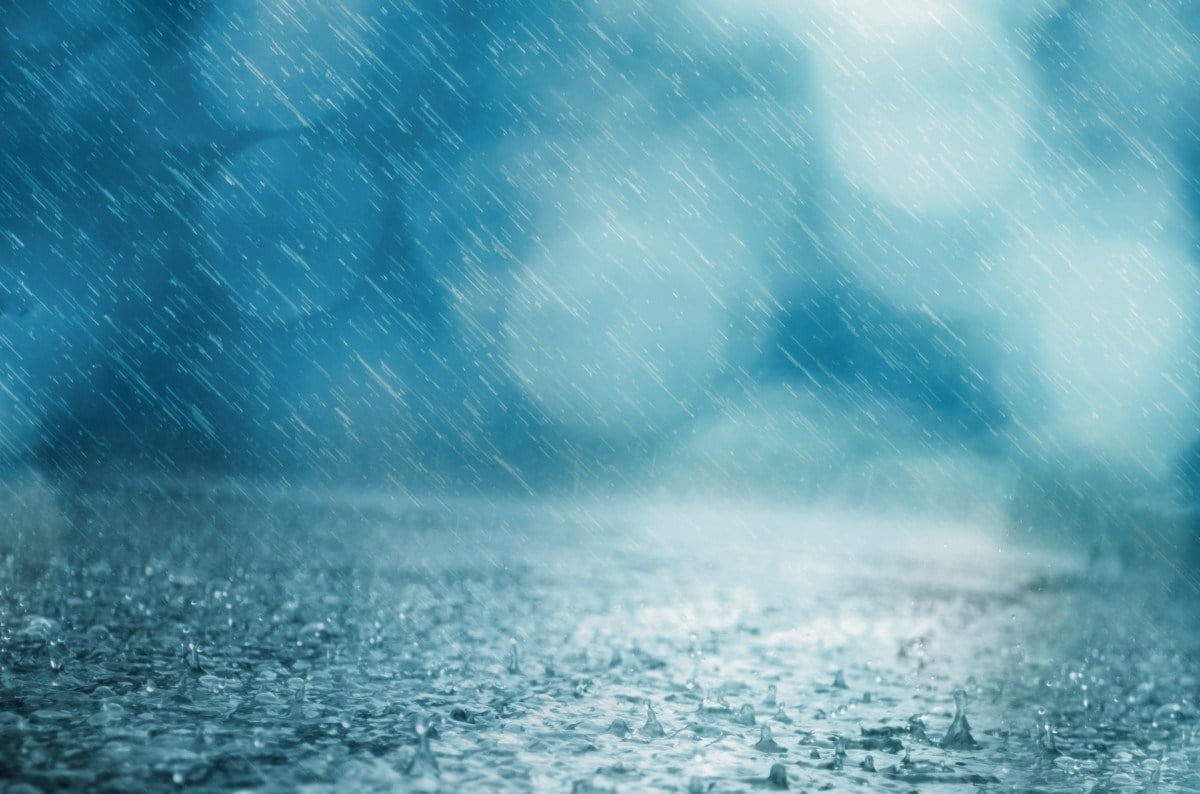 Synthetic Down Jackets
I have owned several synthetic down jackets and they have served me well.
Whilst regular down jackets fold under wet conditions, synthetics tend to be much higher performing in that regard. A synthetic down jacket can take a little bit of rain and still keep you warm.
That said, they are absolutely not %100 waterproof by any stretch of the imagination. Synthetic down jackets will also never keep you as warm as down. Down is just the king when it comes to warmth vs weight.
There are some excellent synthetic down jackets out there, the Patagonia Nano Puff Insulated Hoodie being one of them.
Another benefit to going with a synthetic down jacket is that they are cheaper.
One final thought to add: an additional benefit for the synthetic down jacket is when you get a slight tear in the shell the seams don't explode feathers all over your house. The synthetic material doesn't come rushing out at the tear site when it is exposed. If you've experienced a down jacket feather explosion than you know what I'm talking about.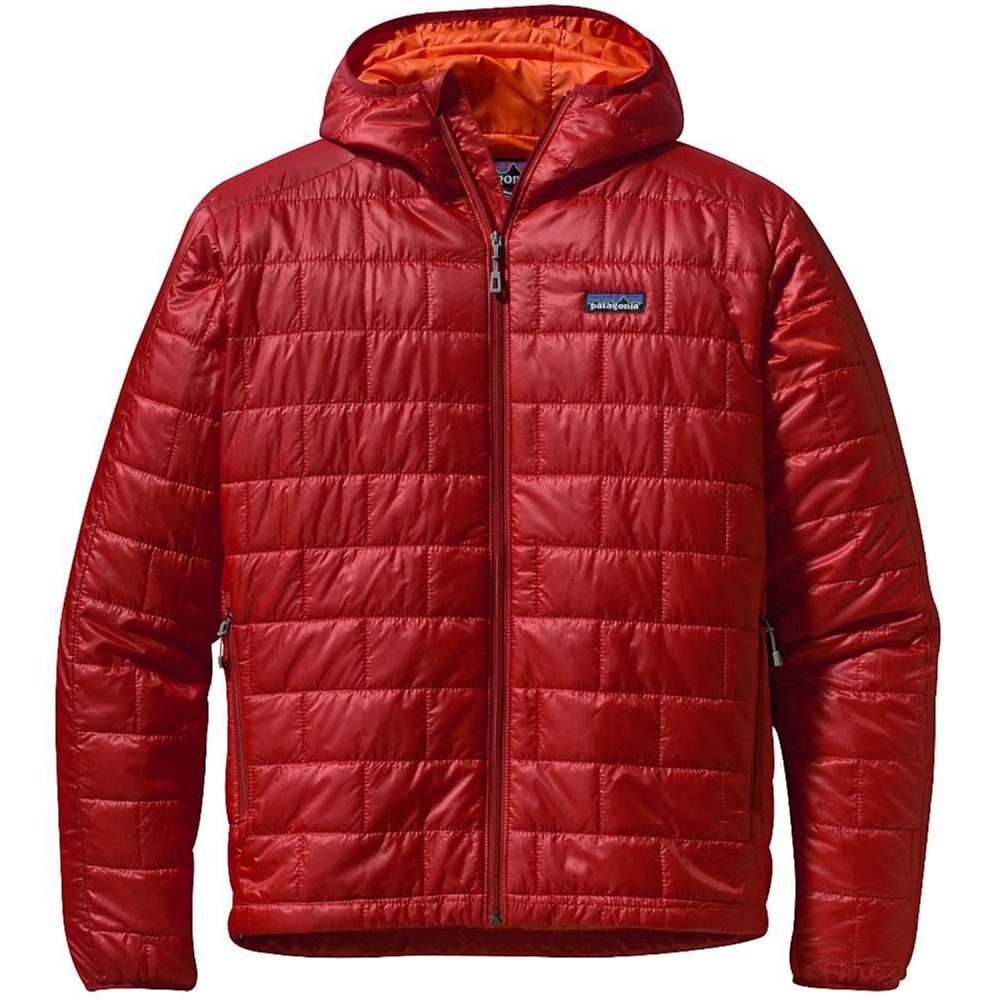 Down Jacket Hoods
For me, the hood really makes the jacket. I find that without a hood you are less warm. The hood really has a way of locking heat in. Also when the wind blows your head and ears get cold when they are exposed. The best down hoody can protect you from blizzards and cruel winds.
Hoods are really a preference thing. Some backpackers hate them because they get in the way if you are wearing a rain jacket over your down jacket.
Two obvious benefits of going without a hood: non-hooded down jackets weigh less and they are cheaper.
Most down jacket models feature hooded and non-hooded versions, so you have the choice. A great cheap non-hooded down jacket is the REI Down Jacket Magma 850.
If you are a die hard ultralighter, you don't need me to tell you to forget the hood.
How and Where We Tested To Find The Best Down Jackets
In order to compare these jackets to one another we went ahead and got our filthy little paws on them for a good old test run. We gave them to various members of the team in different locations around the world and let them loose! We've got people in the chilly North West of England, climbing the peaks of Pakistan and trudging through the snow of the Midwest in winter!
So we've had plenty of opportunities to test them out in all different kinds of weather in a myriad of different environments.
In terms of what we were looking for while testing, well we paid attention to the following details;
Fit and Comfort
You really do get a feel for a jacket the very second you put it on and feel how it hangs on your shoulders and fits your torso. There's no substitute for actually feeling how a jacket fits. So we added points here for comfort, form and sizing.
Weatherproofing
First and foremost, the purpose of a jacket is to offer some form of protection from some kind of weather be it wind, rain or sleet. Of course, when it comes to down jackets they're generally not known for being waterproof but instead for keeping us warm. However, some of the higher-end jackets do come with some elements of waterproofing or resistance, but be prepared to pay for that!
As such, we tested the jackets in the weather cycle they were made for, and paid massive attention to how well they performed when it came to keeping us warm and if applicable, dry.
Ventilation
Jackets need to breathe, even those designed to keep you warm! No one wants to end up like a boil-in-the-bag chicken fillet in a sweaty jacket! So one of the areas we judged each down jacket on was how well they kept us dry from the inside.
Obviously, we made allowances for the weather we were testing in and what activity we were doing at the time.
Aesthetics
Down jackets, all kinda look similar, but the difference is some make you look like the Michelin man and others like an ever so padded gazelle on the peaks! I mean, we all want to look good while we're out and about, especially if we're making a substantial investment on a jacket.
Here at TBB, we know that good gear also needs to look the part. After all, you could meet the love of your life whilst on the trails and no one wants to look like a '90s Geography teacher whilst gazing into the eyes of your future partner!
Value
As proud BROKE backpackers, the price point of travel gear is massively important to us. With the more expensive jackets on this list, we were sure to be pretty harsh with them and expected a lot for the money. On the other hand when it came to testing out a cheap down jacket, we gave it a little more leeway.
FAQ about the Best Down Jackets
Still have some questions? No problem! We've listed and answered the most commonly asked questions below. Here's what people usually want to know:

Our GREATEST Travel Secrets…
Pop your email here & get the original Broke Backpacker Bible for FREE.
Final Thoughts on The Best Backpacking Down Jackets
Well guys, that's all I got. You have made it to the end of my ultimate review of down jackets for backpackers!
The world of down jackets is a vast ocean of different choices and can be overwhelming. The question of who makes the best down jackets is debatable. But, after reading this review of the best jackets on the market, you are now fully prepared to make an informed purchasing decision based on your own needs and preferences.
As a wise man (me) once said – "Making an informed choice is only hard when you're uninformed!"
For my top pick, I went with the Patagonia Down Sweater Hoodie or the Arc'teryx Cerium Hoody.
Looking for the top down jacket for women? I recommend going with the Rab Microlight Alpine Jacket.
Want to look good whilst packing light? The Rab Microlight Alpine Down Jacket is the best ultralight down jacket I found.
Having an awesome down jacket that you trust and love in is crucial to staying warm and safe on any backpacking adventure.
Pick up your favorite down jacket today and settle into the brilliant feathery bliss down jackets inevitably bring.
Need more warmth, check out our guide to the best gloves and mittens on the markets for a few different options to keep your hands toasty too!
---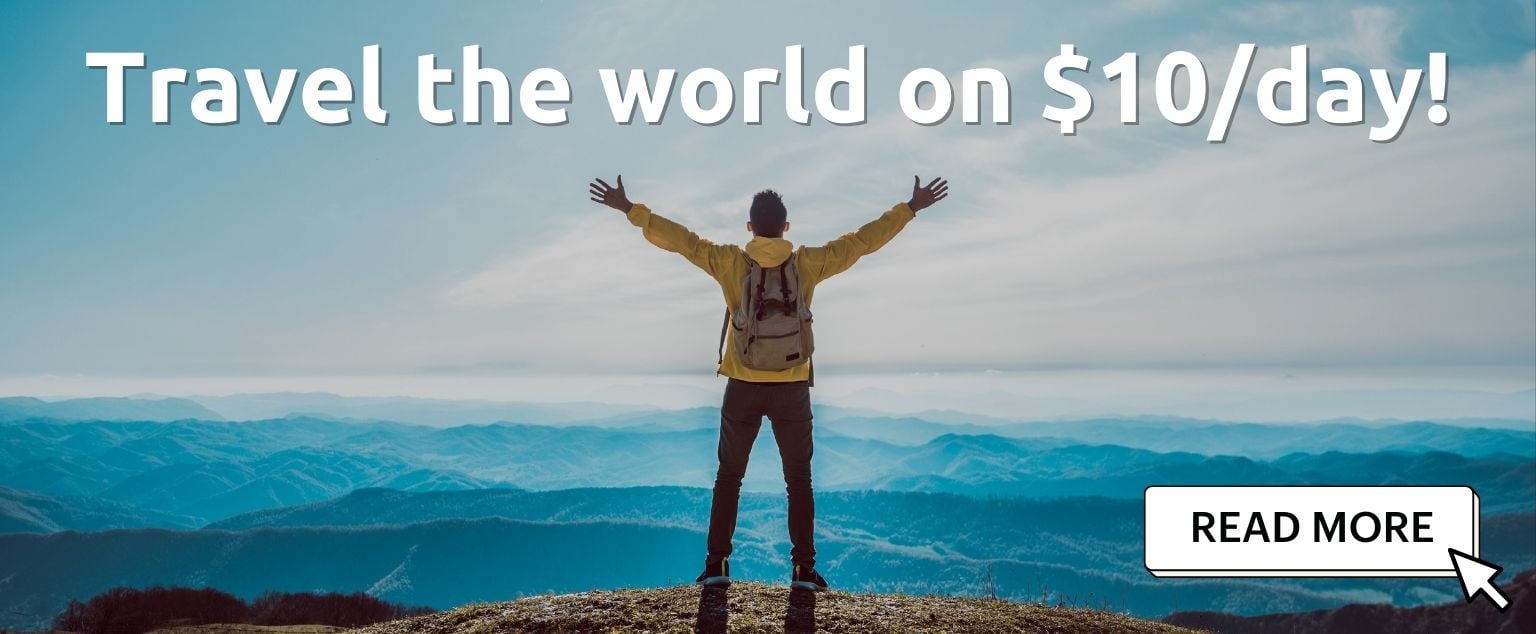 And for transparency's sake, please know that some of the links in our content are affiliate links. That means that if you book your accommodation, buy your gear, or sort your insurance through our link, we earn a small commission (at no extra cost to you). That said, we only link to the gear we trust and never recommend services we don't believe are up to scratch. Again, thank you!