Hello and welcome to my review of the Therm-a-Rest Honcho Poncho Down! If you're anything like me, finding the perfect piece of gear to keep you warm and comfortable in the great outdoors can be a daunting task. Thankfully, the Honcho Poncho Down may just be the answer to all of your camping and base camp needs.
As someone who tends to run hot and cold, I know firsthand the importance of having versatile gear that can adapt to your body temperature. With the Honcho Poncho, I no longer have to worry about layering up with bulky jackets or blankets that restrict my movement and hinder my relaxation. Instead, I can wrap myself in this cozy poncho and enjoy the great outdoors in complete comfort.
As a full-time van lifer and avid adventurer, I'm always on the lookout for gear that can make my life on the road a little easier. The Honcho Poncho checks all of the boxes, from its down insulation that keeps me warm on even the coldest nights to its lightweight design that makes it easy to pack and carry on the go.
That being said, have you ever dreamed of stitching two down-insulated blankets together? Well dream no more, for Therm-a-Rest has taken care of the leg work and brought us the Honcho Poncho!

Do You Want to Travel FOREVER??
Pop your email in below to get a FREE copy of 'How to Travel the World on $10 a Day!'.
Now let's dive into some of the specs and see if this thing has what it takes to make it into your gear loadout.
FYI – If you're looking for a unique travel gift for your chilly wandering pal, this is a solid shout! Let's find out why.
Therm-a-Rest Honcho Poncho Down Specs
Therm-a-Rest Honcho Poncho Down Warmth
Ah, sweet sweet down insulation. Down insulation has become the go-to for travelers due to the warmth it provides while being extremely compactable and light. Therm-a-Rest's Honcho Poncho is no exception, feeling like you're wearing a warm cloud on your body and packing down to the size of your favorite book.
The poncho also uses RDS-Certified 650-Fill Nikwax Hydrophobic Down, meaning this bad boy will keep you warm even in some damp conditions. Nikwax coating is also known to dry 3-times faster and absorb 90% less water than untreated down, so you'll be quite a bit more resilient to the elements than your everyday sleeping bag.
I tested out the Honcho Poncho in a light baselayer with temperatures ranging from the low-40s to mid-50s and found it to be just the right amount of warmth to keep me comfortable. Previously in these temperatures, I'd throw on my North Face Down jacket, but more times than not this would leave me overheated and sweating within minutes. This is where I found the Honcho Poncho to be the perfect compromise; offering a great balance of warmth and comfort thanks to its ventilation options (which we'll dive into a bit more later).
Last but certainly not least, Therm-a-Rest added an insulated hood onto the poncho for those exceptionally chilly nights. As with the rest of the poncho, the hood is relatively loose-fitting and comfortable, giving you enough warmth without making your head sweat the second you throw it on.
Therm-a-Rest Honcho Poncho Down Weight
Sometimes with synthetic materials or larger coats, there's an anticipated weight that comes with the warmth offered. Therm-a-rest does offer this poncho with synthetic or down fills, though this one specifically is down. I must say from running around camp for a few days, you almost forget you're wearing it at times. At 1 lb 3 oz, it almost feels like you're wearing a cloud that offers just the right amount of warmth without feeling like you're in an oven.
The weight is comparable to most down sleeping bags with similar down-fills on the market, though I don't imagine many will be packing this thing on your next backpacking trip. That being said, if you were to pack this for a hike-in overnight campsite, the weight isn't too noticeable and the comfort tradeoff may just be worth it.
Therm-a-Rest Honcho Poncho Down Packability
Let's be honest, when it comes to packing for a camping trip, space is at a premium. If you're anything like me, odds are you have a closet full of jackets that you can never seem to choose between. The Honcho Poncho saves you the trouble of deciding between your favorite hoodie or trusty down jacket by simply combing the two.
Despite its plush and cozy appearance, the Honcho Poncho Down actually packs down to a surprisingly small size. It's like the Mary Poppins bag of outdoor gear, you just keep stuffing and stuffing and before you know it, you've got a full-on wearable poncho tucked away. The poncho packs into its large front pocket just below the chest of the jacket. I was able to pack the entire poncho in just under 15 seconds, so don't worry about this thing fighting you when you're trying to pack it up and go.
The unpacked poncho reveals a large front pocket as well, serving as a home for any books or miscellaneous gear you may want to tote around with you.
The best present of all… is CONVENIENCE!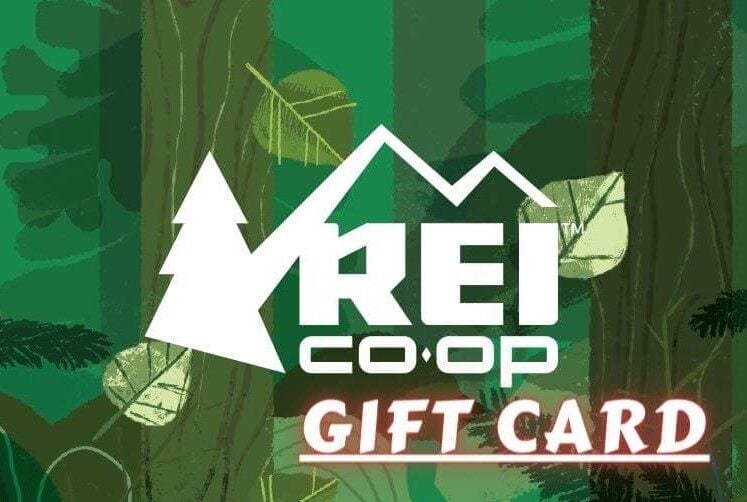 Now, you could spend a fat chunk of $$$ on the WRONG present for someone. Wrong size hiking boots, wrong fit backpack, wrong shape sleeping bag… As any adventurer will tell you, gear is a personal choice.
So give the adventurer in your life the gift of convenience: buy them an REI Co-op gift card! REI is The Broke Backpacker's retailer of choice for ALL things outdoors, and an REI gift card is the perfect present you can buy from them. And then you won't have to keep the receipt. 😉
Buy on REI!
Therm-a-Rest Honcho Poncho Down Ventilation and Breathability
Sometimes the chilly weather doesn't quite warrant the all-encompassing warmth a top-quality down jacket brings to the table, and the Honcho Poncho finds a nice middle ground thanks to its ventilation and breathability features. Either side of the poncho has 3 snap buttons allowing you to open this thing up for max airflow, or keep it buttoned up to keep the heat trapped in.
The poncho also features a quarter-zip zipper to aid in ventilation, as well as getting this over your head if needed.
Throughout my reviewing process, I tested this poncho in many different temperature ranges to see just how adaptable it could be, and I'll be honest I was left rather impressed. From the low 40s to mid-60s, I was able to ventilate the poncho to my liking and remain comfortable.
Therm-a-Rest Honcho Poncho Down Best Uses
I think the most popular, and honestly, the most valid question you may be asking yourself.. How much am I realistically going to use a down poncho?
Before getting my hands on this thing, I tried to think of some scenarios where I would want or need a down poncho and really couldn't think of too many. To preface, I live full-time in my converted van and did not install any kind of heating system. Smart right? Anyways, I was hanging out getting some work done in my van a few nights ago and it got down into the 40s inside. I didn't really feel like throwing on a bunch of layers, so I reached for a comfortable baselayer and the Honcho Poncho, and I gotta say I'm a believer now and it's a staple on my road trip packing list.
When living on the road it can sometimes be hard to find a level of comfort and warmth without layering up or just crawling into my sleeping bag, but this is where the poncho shines. It's loose-fitting enough to lounge around in and provides enough warmth to fend off your sleeping bag until it's time to go to bed.
All-in-all, I'd say this is perfect for those in-between seasons and early Winter days. Armed with a good baselayer or soft-shell jacket, this poncho is the perfect compliment to a chilly night out in the great outdoors. Consider what scenarios you might need to use it in before adding it to your travel packing list, it's not for everyone, but for those it is for, it's a game changer.
Therm-a-Rest Honcho Poncho Price
Quick Answer: $259.95
Oof.
Warmth comes at a premium these days, and when looking at a premium brand such as Therm-a-rest, you can expect to pay a premium price.
Then again, price can often come down to perspective. Most down blankets can range anywhere from $130 to $200, so getting two down blankets sewn together with a hood for $260 about hits the mark for the expected price. I'm not saying it makes it easier to choke down, but it does make a bit more sense. Plus, Therm-a-Rest is one of the top camping brands at the moment, so you can trust their quality.
The price is really going to depend on your needs. If you're a camp homebody, this could potentially be your best friend. If you've ever wished you could wear your sleeping bag around camp, this poncho could be just what you're looking for.

Our GREATEST Travel Secrets…
Pop your email here & get the original Broke Backpacker Bible for FREE.
Final Thoughts on the Therm-a-Rest Honcho Poncho Down
Though I do love this thing, it is a bit on the pricy side for something you'll likely not get too much use out of. I would say if your travel style is typically out of a backpack, this poncho isn't very likely to make it onto your list of backpacking essentials.
But if you're habitually cold or just want to feel a warm embrace, the Honcho Poncho could be just what you're looking for whether you're wild camping in winter or just need something to throw on when it gets a bit chilly in the evening!
As someone who is car camping/living out of their van 24/7, I love having this on hand when making breakfast or hanging out by the campfire. It gives some extra warmth with an added layer of comfort you don't always get from your down jacket. This is definitely going to be up to personal preference, but who knows you better than you?
Is the poncho worth leaving the down blanket behind? I personally say hell yeah, but then again I grew up wearing serapes around South Texas, so this poncho reminded me a bit of childhood.
Thank you for checking out my review of Therm-a-Rest's Honcho Poncho Down, cheers!
Not quite sure if this poncho is for you? Check out this awesome Therm-a-Rest sleeping bag round-up for some more options.
---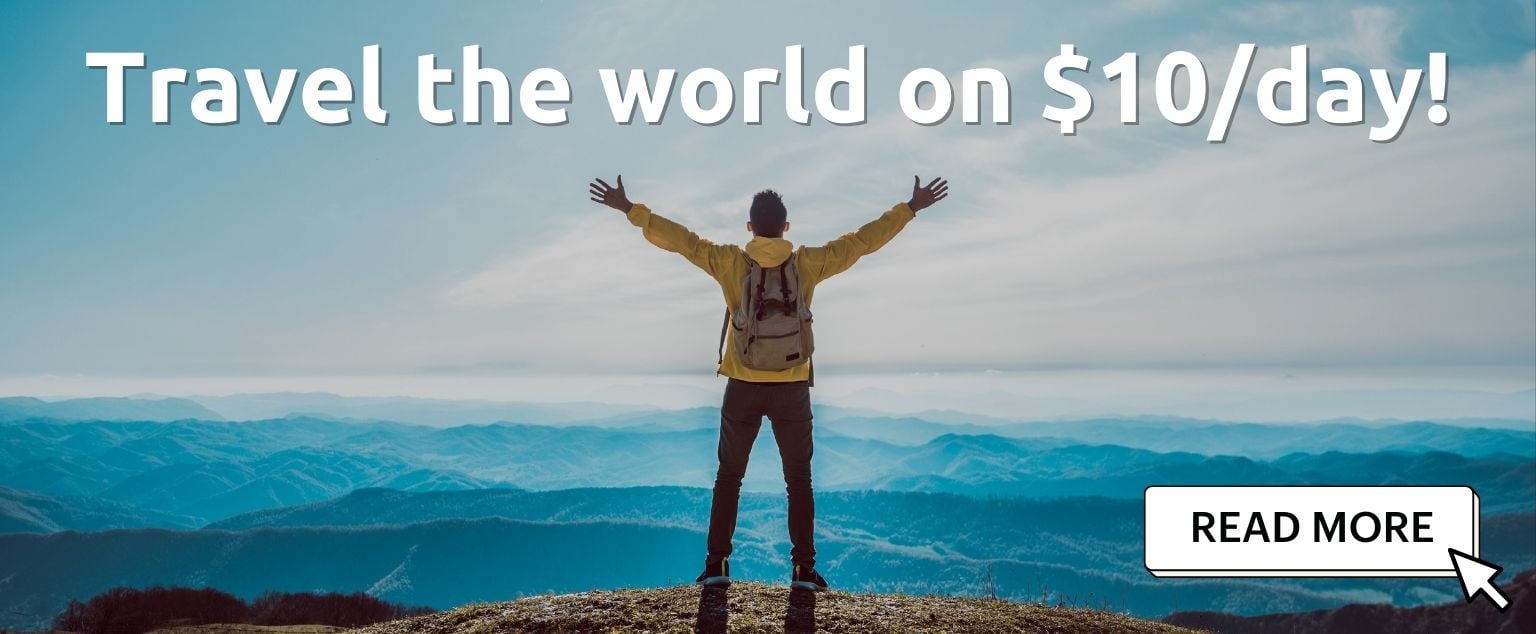 And for transparency's sake, please know that some of the links in our content are affiliate links. That means that if you book your accommodation, buy your gear, or sort your insurance through our link, we earn a small commission (at no extra cost to you). That said, we only link to the gear we trust and never recommend services we don't believe are up to scratch. Again, thank you!