The Best Therm-a-Rest Sleeping Bag Round Up and Review ONLINE in 2023. Yes that's right, the one you've all been waiting so patiently for!
There is no better way to sleep than under the stars, lost on some faraway beach somewhere, or tucked into a quiet forest – unless you're out there with faulty equipment. In my younger days, I used to frown upon quality goods. I'd roll up to the campsite as the sun sets and halfheartedly hang up a Salvation Army Tent before downing a 12-pack and passing out underneath cheap nylon.
Then I grew up a little and started heading outside to do more than just drinking. Suddenly, I began to feel every little hole in that trusty old sack. There is no worse feeling than when you're tucked inside your sleeping bag wearing every bit of clothing you packed, and you're still freezing.
I spent one too many nights shivering in my tent before I decided to invest in real camping gear…
As I began to deepen my search and stretch out my time outdoors, I was blown away by the crazy differences a splash of Plimaloft could bring to camping. Ancient societies whisper of dream weavers, but is that not just another word for someone who makes sleeping bags?
It turns out there exists an underground society of master craftsmen who've whipped up sleeping bags that can embrace you like a long-lost lover, and Therm-a-Rest hired the best of the bunch.
With a rich history spanning decades, Therm-a-Rest has honed its craft and hired the right people to consistently deliver top-notch sleeping bags that cater to the needs of avid backpackers, mountaineers, and explorers seeking restful nights under starry skies.
What sets Therm-a-Rest apart? How have they forged a path towards becoming the worldwide leader in nights spent sleeping outside? I'll give you a hint – they did it one sleeping bag at a time.
As we're about to discover, Therm-a-Rest continuously refines its designs, blending cutting-edge technologies and materials with a traditional approach to excellence. These bag makers don't just help you doze off in the back of a truck on a warm summer evening. They're all about pushing boundaries and bringing sweet dreams to higher altitudes and colder ground.
Sign me up. From chilly nights in the mountains to breezy beachside escapes, I and our fine collection of Broke Backpackers have put the Therm-a-Rest line through their paces and always wake up more impressed than before. Each bag is an enigma, and we'll look through Therm-a-Rest's best products to provide you with honest recommendations that always make our backpacking packing lists.
Vesper™ 45F/7C Quilt
Weight (oz) > 12
Seasons > 2
Fill Type > 900 Fill Goose Nikwax Hydrophobic Down
Price > 369
Argo™ Blanket
Weight (oz) > 26
Seasons > 1
Fill Type > eraLoft Polyester Hollow Fiber
Price > 124
Honcho Poncho™ Down
Weight (oz) > 19
Seasons > 4
Fill Type > 650 Fill Duck Nikwax Hydrophobic Down
Price > 259
About Therm-a-Rest
Therm-a-Rest has always been a collection of trailblazers. Ever since 1972, when a group of Boeing engineers who couldn't stay out of the woods whipped up the world's first self-inflating sleeping bags. Like a proper group of dirtbags, they never let success get to their heads, even when they became one of the best camping brands on the market.
Therm-a-Rest has spent the next five decades whittling down its niche and making it easier for adventurers to sleep outside. When Therm-a-Rest says, "We've got your back", they mean it figuratively and literally. They've dedicated themselves to crafting the most comfortable and innovative outdoor gear on the planet, hoping better nights will lead to better days.
The Best Therm-a-Rest Sleeping Bags – Ranked and Reviewed
Let's get one thing straight before we get into the sleeping bags: Therm-a-Rest doesn't dabble in budget camping supplies like Coleman. Their mission is to create gear that out comforts and weighs less than the competition, which doesn't come cheap.
Whether hitting the slopes, tearing up single tracks, or making your way to the top, Therm-a-Rest has got you covered.
Looking for something specifically for the winter months? Check out this guide to the best winter tents and see which one fits the bill!

Do You Want to Travel FOREVER??
Pop your email in below to get a FREE copy of 'How to Travel the World on $10 a Day!'.

Specs
Weight (oz) – 25
Seasons – 3
Shape – Mummy
Fill Type – 800-Fill Goose Nikwax Hydrophobic Down RDS
Price (regular) – 469
This sleeping bag helped Han Solo make the Kessel run in less than 12 parsecs. He was able to keep fuel focused on moving forward because this beast of a bag keeps things warm and snuggly with the best of them. The Parsec is available in three different temperature ratings, perfect for everything from temperate summer evenings to the depths of winter.
Extreme down, heat-mapped insulation, and an additional foot warmer pocket create a cozy cocoon, but It's not just the warmth that helps the Parsec stand apart. The Hydrophobic down drys faster, and in 2022 it got a facelift. My old model works just fine, but the newer editions are upgraded with an ultralight nylon recycled shell that adds a clutch extra layer of durability.
Pros
Shell and liner are made from 100% recycled materials
Waterfowl who source these bags down are treated humanely
Condenses down to the size of a Nalgene bottle
Cons
It's a beefy sleeping bag, but it's not quite suitable for the depths of winter
So cozy you won't want to get out of the tent in the morning

Specs
Weight (oz) – 52
Seasons – 5
Shape – Mummy
Fill Type – 800-Fill Nikwax Hydrophobic Down
Price – 789
This is the most extreme sleeping bag Therm-a-Rest offers, which makes it one of the warmest sleeping bags on the planet. From a magnetic snorkel hood to their signature "Toe-asis" foot warmers, if it's too cold for the Polar Ranger, it's too cold for anyone.
All those special features are great, but they won't keep you warm on their own. The bag tucks them into a quick-drying-down mummy that's all wrapped up in recycled nylon. Oversized exterior draft tubes help add an additional layer of protection against freezing wind gusts and also add a vent to help you free your hands without getting out of the pack or add in a little fresh air if things get too toasty!
Pros
Zips all the way up through the hood and stays breathable with a snorkel hood
Side vents help you use your arms without getting out of the sleeping bag
Shell and Liner are 100% recycled
Cons
There's not much more a sleeping bag can do once the temperature gets below -30C; you should probably just go home.
Long model costs 150$ short of 1000
You might be sweating in this sleeping bag at 10C
Specs
Weight (oz) – 26
Seasons – 2
Shape – Mummy
Fill Type – EraLoft Polyester Hollow Fiber
Price – 200
This bag packs the giddy-up. The Space Cowboy is Therm-a-Rest's best warm weather bag, coming in one temperature rating that still keeps you toasty on cool nights. A celestial color scheme fits in with the evening sky and helps mark the transition from sunset to stargazing.
My favorite part of camping in the summertime is falling asleep without pitching the tent. Hollow fibers from the EraLoft help me sleep under the stars without worrying about morning dew, and the heat-mapped zone insulator keeps me warm even through cool mountain breezes. This summer sleeping bag covers all the details while I ride on. Yee Haw!
Pros
Packs down to about the size of two Nalgene bottles.
The Synergy Liner pairs well with this bag to boost the temperature rating
Decent price point for such a high quality sleeping bag
Cons
On it's own it won't keep you warm in freezing conditions
Not a whole lot of built in pockets or sneaky arm hangs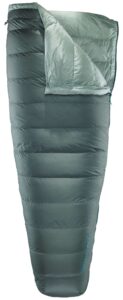 Specs
Weight (oz) – 22
Seasons – 3
Shape – Semi-Rectangular
Fill Type – 900-Fill Nikwax Hydrophobic Down
Price – 490
If you listen closely while falling asleep, you can hear the sound of the universe humming from this high-tech sleeping bag. While Ohm isn't quite Therm-a-Rest's warmest pack, nor is it the company's lighter option, it creates a killer combination that delivers one of the world's best warmth-to-weight ratios.
Ohm is a backcountry specialist that packs incredible performance statistics into a paltry frame. With a bit of huffing and puffing, I had no trouble squishing this bag down smaller than my sleeping pads. I found Ohm's greatest strength to be its flexibility. A unique full zipper opens the sleeping bag blanket style and lets me hang a leg out on warmer nights.
Pros
Incredible combination of ultralight packability and warmth
A baffled box build helps crank up the heat
Two Ohms can zip together for a cozy two-person quilt
Cons
Not made out of recycled materials
Ultralight bag can be a bit too easy to rip
Because there is no included hood, you can't take this sleeping bag past shoulder season
Specs
Weight (oz) – 12
Seasons – 2
Shape – Mummy
Fill Type – None
Price – 52
This baseline Sleeping Bag liner could be the push your bag needs to spend more time outside. Synergy adds 3C's of extra warmth to your sleeping bag with simple stretch-knit comfort. For a great price, the liner brings a full-length zipper and a nice wide-mouth opening system that adds value to your sleeping bag without making things uncomfortable.
Synergy isn't the warmest liner on the market. I wouldn't take it with me for wintertime camping, but I add it to my pack whenever I get dirty. The cover protects my more valuable materials, and when I get home, I can just throw the liner in the washing machine without worrying about how I will wash my Nixwax. It's one of the best sleeping bag liners for 3 seasons for sure.
Pros
A great way to protect your ultralight sleeping bags with low denier ratings
Super affordable way to add extra layers to your sleeping bag
Liner unzips for more ventilation
Cons
I didn't find that the Synergy brought a whole lot of warmth into my life
Pretty heavy for a sleeping bag liner
Polyester material isn't as breathable as some other liner synthetics
The best present of all… is CONVENIENCE!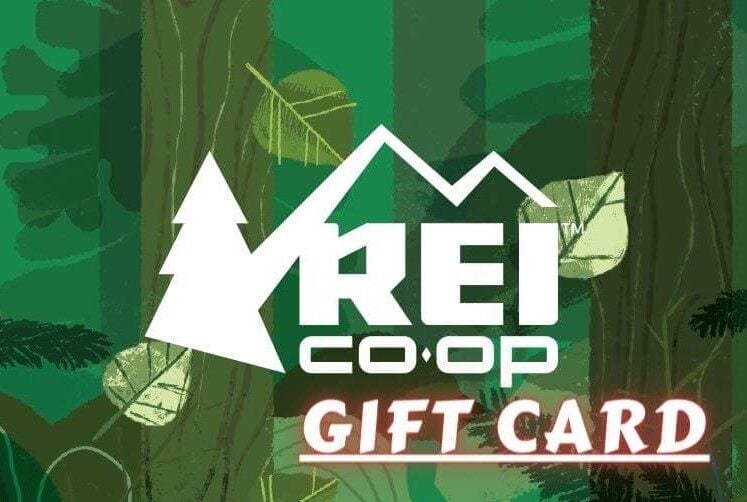 Now, you could spend a fat chunk of $$$ on the WRONG present for someone. Wrong size hiking boots, wrong fit backpack, wrong shape sleeping bag… As any adventurer will tell you, gear is a personal choice.
So give the adventurer in your life the gift of convenience: buy them an REI Co-op gift card! REI is The Broke Backpacker's retailer of choice for ALL things outdoors, and an REI gift card is the perfect present you can buy from them. And then you won't have to keep the receipt. 😉
Buy on REI!
Specs
Weight (oz) – 41
Seasons – 4
Shape – Mummy
Fill Type – 650 Fill Duck Nikwax Hydrophobic Down RDS
Price – 440
This cozy sleeping bag is not just warm, it's W.A.R.M.P. That stands for With Additonal Room for Multiple Positions, which means alternative sleepers can doze off exactly how they please. I can sneak an extra pillow into this sleeping bag to slip between my knees and still enjoy the same thermal heating as I could going to bed in the traditional fashion!
The Questar has three different temperature ratings. It's kept me warm in conditions well below freezing, and I imagine that any day that tests the limit of this sleeping bag is not a day I'd want to spend outside. It's not quite as robust as the Polar Ranger, but it brings more than enough to your tent at half the price.
Pros
Outdoor Gear Lab's best buy of 2018
Baffled Box works with an oversized fit to proivde maximum efficiency in all sorts of positions
Comfortable and warm without completely breaking the bank
Cons
Fill is significantly reduced compared to some other Therm-a-Rest sleeping bags
Not made out of recycled materials
Specs
Weight (oz) – 20
Seasons – 3
Shape – Mummy
Fill Type – 900 Fill Goose Nikwax Hydrophobic Down RDS
Price – 500
This is the lightest sleeping bag we'll cover today, an ultralight beauty that's more ready to through-hike the AT than I will ever be. The most amazing part is the pack sheds valuable ounces without sacrificing high-quality warmth. A 9000 Fill goose down and thermal efficient baffles make sure of that and will keep the ultralight packers happy!
Sometimes I take this sleeping bag with me to the grocery store, just in case. It's so incredibly light and pack-proficient that I'll never leave the house without it again if I don't have to. Our massive collective of broke backpackers have traveled with many sleeping bags over the years, and we have yet to find one lighter with warmth comparable to the Hyperion.
For the ultimate set up, combine the Hyperion with one of the top ultralight tents and you'll be racing around the trails!
Pros
Weighs less than a full water bottle and packs down smaller than one
Retains the high quality, sustainably sourced down found in heavier Therm-a-Rests
You can often find this sleeping bag at a great discount
Cons
Sacrifices a lot of legroom to save ounces
Not warm enough for winter
Not made with recycled materials
Specs
Weight (oz) – 12
Seasons – 2
Shape – Quilt
Fill Type – 900 Fill Goose Nikwax Hydrophobic Down
Price – 369
If you want to save even more weight on a summer trip, the Vesper Quilt is a high-tech blanket with footholds that can feel like a sleeping bag in the right conditions. While summer camping, I stick to the Vesper. The solid fill keeps me warm enough even through cool mountain dawns, and the set-up helps me easily stick a foot out to stay cool.
Every sleeping bag made by Therm-a-Rest comes with SynergyLink ultralight straps that help your bag seamlessly connect to your pack and stay locked together while you roll around at night. That pays further dividends with this quilt, as the connectors help your sleeping pad serve as the fourth side of the ensemble.
Pros
Same fill as Therm-a-Rest's best sleeping bags
Straps on easily to your sleeping pad to round out the sleeping arrangement
Quilt adds footholds to feel like way more than just a blanket
Cons
Very narrow cut for a quilt
It will keep you alive at 7C, but it won't be the best night of sleep you've ever had
It can't be the only sleeping bag you own
Specs
Weight (oz) – 34
Seasons – 3
Shape – Rectangular
Fill Type – eraLoft Polyester Hollow Fiber
Price – 179
You don't need to pluck goose feathers to sleep outside in cold weather. The Saros sleeping bag packs all sorts of warming features from Therm-a-Rest's most advanced down bags and puts them to work with polyester. The result is a quick-drying, weather-resistant pack that doesn't mind getting wet from early spring through late fall.
Sometimes, great things do come from a laboratory. Saros was thoroughly tested in Therm-a-Rests cold chamber and came back toasty. If Han Solo had been wrapped up in this sleek bag, we might never have met Jabba the Hut.
Pros
Made from synthetic Down
The most affordable sleeping bag on our list
Includes the W.A.R.M.P System
Cons
Cannot be sold to customers in New Jersey
Therm-a-Rest skimped on some details in this pack, like the hood and drawcord
Not made from recycled materials
Specs
Weight (oz) – 26
Seasons – 1
Shape – Blanket
Fill Type – eraLoft Polyester Hollow Fiber
Price – 124
While it's not quite a blanket with sleeves, The Argo isn't just any old blanket either. It's full of technically advanced bits and pieces that make Therm-a-Rest's sleeping bags great, like an eraLoft insulation. A smooth Polyester lining protects all that warmth that makes any patch of dirt feel like home.
It wouldn't be a Therm-a-Rest model without a few tricks hidden around the lining. A drawcord at the bottom edge of this blanket cinches around my feet and keeps my toes warm through surprise breezes. It might sound silly, but those tiny details help this blanket bring more warmth than the competition.
Pros
A blanket with water resistance
Snap loops on the exterior help this blanket connect to other Therm-a-Rest bags
Comes with a beautiful exterior design that also hides a few spills
Specs
Weight (oz) – 19
Seasons – 4
Shape – Poncho
Fill Type – 650 Fill Duck Nikwax Hydrophobic Down
Price – 259
Have you ever wondered what being the Stay Puff Marshmallow Man would feel like? Now is your chance. The Honcho Poncho is an essential addition to a cold weather warriors ensemble, and it also makes for a kick-ass piece to wear around the house.
The Poncho has an Anorak zipper and kangaroo pocket combination that works with the loose fit to make me feel like a ghost as I roam around a frozen base camp. Once it's time to get a move on, the whole poncho shoves down inside of its own front pocket and condenses down to a tremendously packed size.
Of course, ya'll want to know more about this frankly wacky but incredible garment! Well, you're in luck, we've put together a comprehensive review of the Honcho Poncho just for you!
Pros
Made from 100% recycled nylon
Puts sleeping bag quality down into an outer layer jacket
(not-so-humble brag) I legitimately look amazing wearing it
Cons
Stops at your mid-thigh
Some of my friends just don't get it
Choosing the Right Sleeping Bag
Selecting a sleeping bag used to be a whole lot easier. Most options at the local outdoor stores were simple sacks suitable for snuggling. Educated store runners were there to walk me through the complex and nuanced options, and the internet didn't exist to show me everything I was missing.
But the truth is no two sleepers are alike. We can see from the variance in at-home sleeping mattresses that there is a world of sleepers, and each of us deserves a great night's rest.
The good news is there is a great sleeping bag that caters directly to your distinct demands. The bad news is you're not the only thing you've got to consider when shopping for sleeping bags. Unlike looking for a typical comforter, in this case, we're looking for something to help us sleep in the great outdoors.
Choosing the Right Sleeping bag becomes an art form. Some of us toss and turn like whirlwinds, while others, like me, just want to stick one foot out and bring along a knee pillow. We can all agree that a summer breeze makes us feel fine, but we can't all agree on where to shop after the sun sinks.
Finding the perfect companion for your sleeping style, choice of climate, and habits makes all the difference. Just like how no two sleepers are alike, no two nights are alike when sleeping outside. Mother Nature keeps us guessing, throwing everything from hot, sticky nights to icy winds our way – sometimes in the same evening.
A bag that keeps you toasty in the heart of winter may suffocate you in the sweltering heat of summer. Likewise, a lightweight summer bag won't shield you from a biting chill or even a late fall frost. Likewise, a lightweight backpacking sleeping bag won't cut it on the unforgiving slopes of a Himalayan peak!
The right sleeping bag must align with the demands of your chosen terrain, ensuring that you remain snug and secure no matter the weather.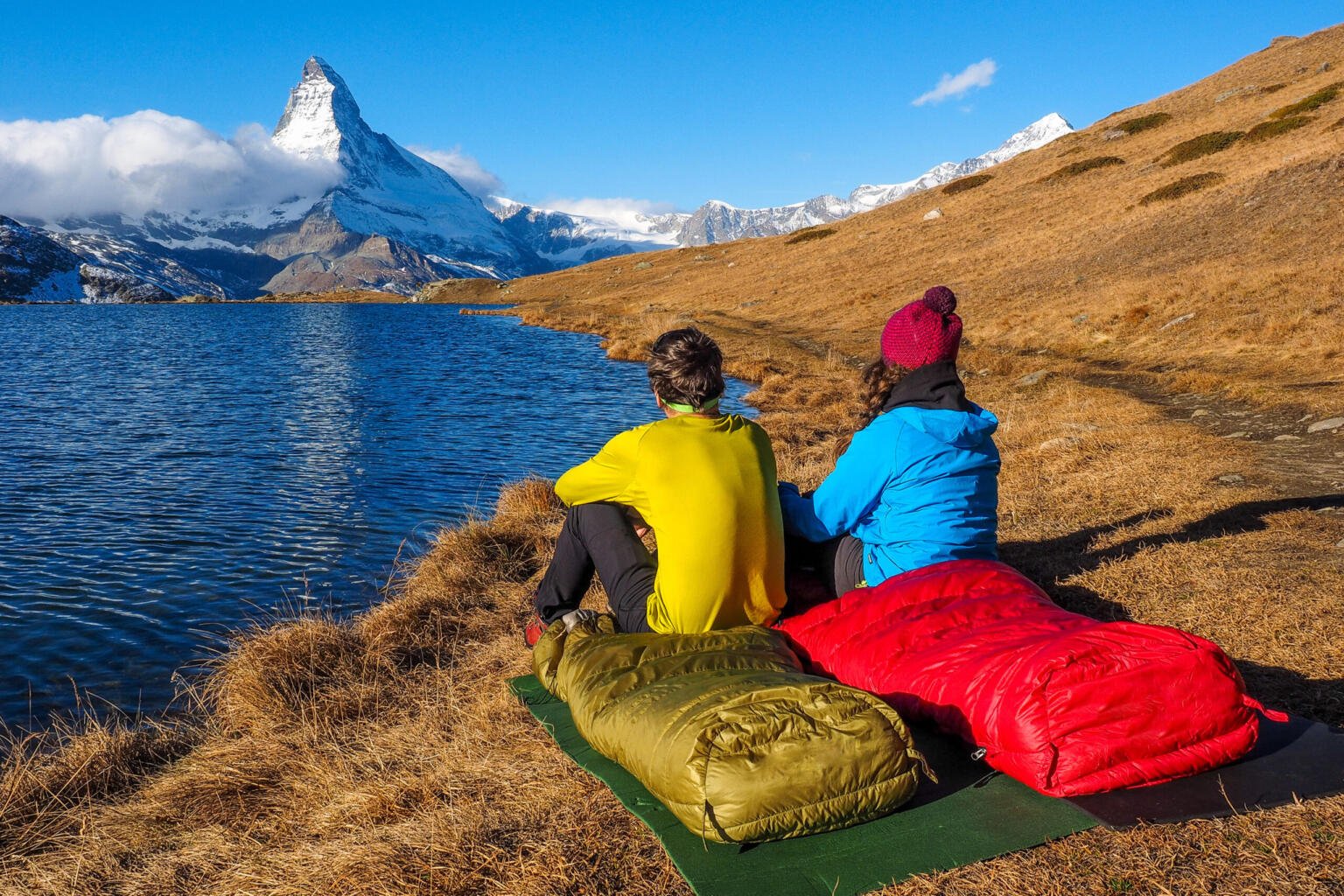 You and your climate control aren't the only important things in life. The most comfortable sleeping bag in the world is useless if it's too heavy to take to the mountaintop. Every ounce counts when you're carrying it all on your shoulders.
The difference between a pound or two might not feel that important while you're shopping, but after a mile or two, a bulky bag starts to bite back. Heavier sleeping bags also typically take up more space, so you lose out on room for the most important things, like chocolate bars. If you're car camping, the weight won't matter much. Go ahead and bring the whole comforter set!
The truth is each trip brings a unique set of circumstances. While we'd all like to have a storage unit on standby stocked with every sleeping bag on this list, that's not happening any time soon. If things are getting serious between you and mother nature, you should consider investing in a few specialized sleeping bags for different occasions.
Every arsenal should at least have one bag for warm nights and a liner to help boost your temperature range. Ideally, you'll have separate sets for car camping and hoofin' it, as well as packs for the summertime and a few tricks in the back of the closet for late fall. But it would only be possible if we ignored the final factor in choosing your sleeping bag – price.
I would love to sit here and tell you there is a $20 sleeping bag you could find right now that would set you up for success in the backwoods, but that's just not true. I can tell you that if you're only shopping for a weekend in the woods with the ladies, you might get away with it. You don't need a Therm-a-Rest to enjoy a music festival.
This brand's sleeping bags won't come cheap. You might double-check your URL, thinking to yourself, "An $800 sleeping bag! Isn't this website for broke backpackers? You can eat PB&J's for three months in Ecuador for that kind of cash."
We all want the most bang for our buck. That's why we're out here doing the research. The truth is, you get what you pay for when it comes to outdoor gear, and there is not much gear more critical than your sleeping bag. Cheap sleeping bags often come with a price of their own.
Whether it's an ungodly packed size, an incredibly misleading temperature rating, or a fabric that rips after the first time you struggle with the zipper, more often than not, cheap sleeping bags can't hang.
You might be saving money on your sleeping bag now, but you'll just have to buy another one in a year or two. If you've never been much of a camper, you probably shouldn't dive headfirst into the deep end with the Polar Ranger. It's okay to go with Coleman for your first sleeping bag… we won't judge you too hard!
Once you know you plan to spend your fair share of nights outside, the best thing you can do for yourself is to embrace versatility, efficiency, and dependability in your gear collection. And nobody has supported more nights of sleep in the great outdoors than Therm-a-Rest.
What is Therm-a-Rest's Warranty Like?
The final step in a sustainable company is durability. Therm-a-Rest wants your gear to stay in your pack and out of the landfill, so they provide loads of resources to help support your investment for life.
Therm-a-Rest's warranty isn't quite perfect. While they protect your gear for life, the warranty does not cover normal wear and puncture. They only provide coverage against products that are found to be defective. That doesn't mean you will ever be left shit out of luck with your Therm-a-Rests.
The brand's website provides tons of walkthroughs and informational videos to help you repair common cracks and tears in your Therm-a-Rest gear. In fact, it's something we all should be doing more in order to be more sustainable travelers, and fixing your gear is easier than you think.
They also have a killer repair program. You can send in your purchase for a reasonable fee and after a few months on the sideline, they'll send it back, patched, waxed, and ready to relax.
Best ThermaRest Sleeping Bags

| Name | Weight (oz) | Seasons | Fill Type | Price |
| --- | --- | --- | --- | --- |
| Parsec Sleeping Bag – 20F/-6C | 25 | 3 | 800-Fill Goose Nikwax Hydrophobic Down RDS | 469 |
| Polar Ranger™ -20F/-30C Sleeping Bag | 52 | 5 | 800-Fill Nikwax Hydrophobic Down | 789 |
| Space Cowboy™ 45F/7C Sleeping Bag | 26 | 2 | EraLoft Polyester Hollow Fiber | 200 |
| Ohm™ 20F/-6C Sleeping Bag | 22 | 3 | 900-Fill Nikwax Hydrophobic Down | 490 |
| Synergy™ Sleeping Bag Liner | 12 | 2 | None | 52 |
| Questar™ 0F/-18C Sleeping Bag | 41 | 4 | 650 Fill Duck Nikwax Hydrophobic Down RDS | 440 |
| Hyperion™ 20F/-6C Sleeping Bag | 20 | 3 | 900 Fill Goose Nikwax Hydrophobic Down RDS | 500 |
| Vesper™ 45F/7C Quilt | 12 | 2 | 900 Fill Goose Nikwax Hydrophobic Down | 369 |
| Saros™ 32F/0C Sleeping Bag | 34 | 3 | eraLoft Polyester Hollow Fiber | 179 |
| Argo™ Blanket | 26 | 1 | eraLoft Polyester Hollow Fiber | 124 |
| Honcho Poncho™ Down | 19 | 4 | 650 Fill Duck Nikwax Hydrophobic Down | 259 |

Our GREATEST Travel Secrets…
Pop your email here & get the original Broke Backpacker Bible for FREE.
Final Thoughts on Therm-a-Rest Sleeping Bags
Now we can finally see what sets Therm-a-Rest apart. It's not just the quality craftsmanship or the innovative materials—they have a knack for pushing boundaries and thinking outside the proverbial sleeping bag. It doesn't matter if you plan to conquer the untamed wilderness or simply seek solace and sleep outside; these bags will make it happen.
Don't be tempted by the allure of a bargain. Take a leap of faith and invest in Therm-a-Rest. Your nights under the stars will be filled with warmth, comfort, and the priceless peace of mind that comes from knowing you made a wise choice.
Therm-a-Rest changed the game more than 50 years ago with their self-inflating pad, and they've been at the forefront of the outdoor world ever since. From the mountaintop to the pull-out, this brand's bags are keen to get outside no matter what's on the agenda.
Whether camping, hiking, or simply spending time in nature, spending time outside changed my life. Brands like Therm-a-Rest make it easier to take the leap, explore the world, and discover the wonders waiting beyond your comfort zone.
Oh, one more thing. Don't forget that behind every good sleeping bag is a high-quality mat! Check out the best sleeping pads once you've picked out your bag!
---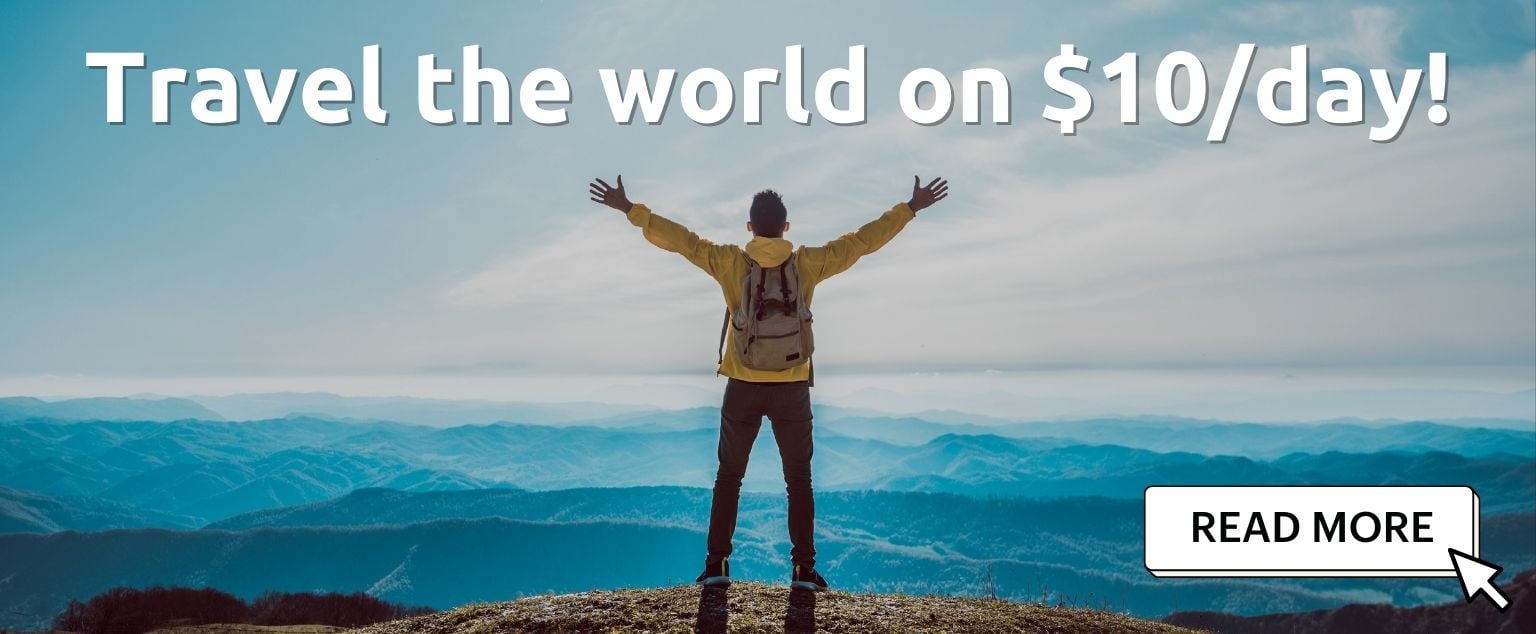 And for transparency's sake, please know that some of the links in our content are affiliate links. That means that if you book your accommodation, buy your gear, or sort your insurance through our link, we earn a small commission (at no extra cost to you). That said, we only link to the gear we trust and never recommend services we don't believe are up to scratch. Again, thank you!