You're standing in your bedroom, camping checklist in hand. Your packing options have exploded all over your bed in a tremendously unorganized fashion. You've got three t-shirts but you only want to take two. Which one's staying?
You have two day-packs. This one is waterproof and slightly bigger… but this one has a pocket for your water bladder… oh, dear.
Stop, fool! You sound like my mum trying to pack. It's not that hard: c'mon, man! Look, here's the deal. You're going to go camping and you're going to pack some shit. Some of that shit will be completely unnecessary and you'll know better next time.
There will also be shit you opt not to bring along and then later find yourself desperately wishing you had. You're gonna make mistakes when you pack for your trip, and then you'll get better at it the next time. That's why I love packing: it's a game. You level up.
But it's still overwhelming… what the bloody hell do I take camping?
Well, you start by taking this camping checklist and everything that makes an appearance in it. I'm talking tents, sleeping bags, and food: the camping essentials for not dying in the wilderness.
I'm also talking about fun things to bring camping. I, personally, always bring a companion of the stuffed and soft variety. I have a travelling friend that has a dreamcatcher permanently stored in an overhead pocket in his tent. He says he sleeps better with it.
That's the fun of your camping packing list: it's your own beast. It's a choose your own adventure book.
But it's also an adventure you should be prepared for, which is why we've compiled this comprehensive master camping list for you.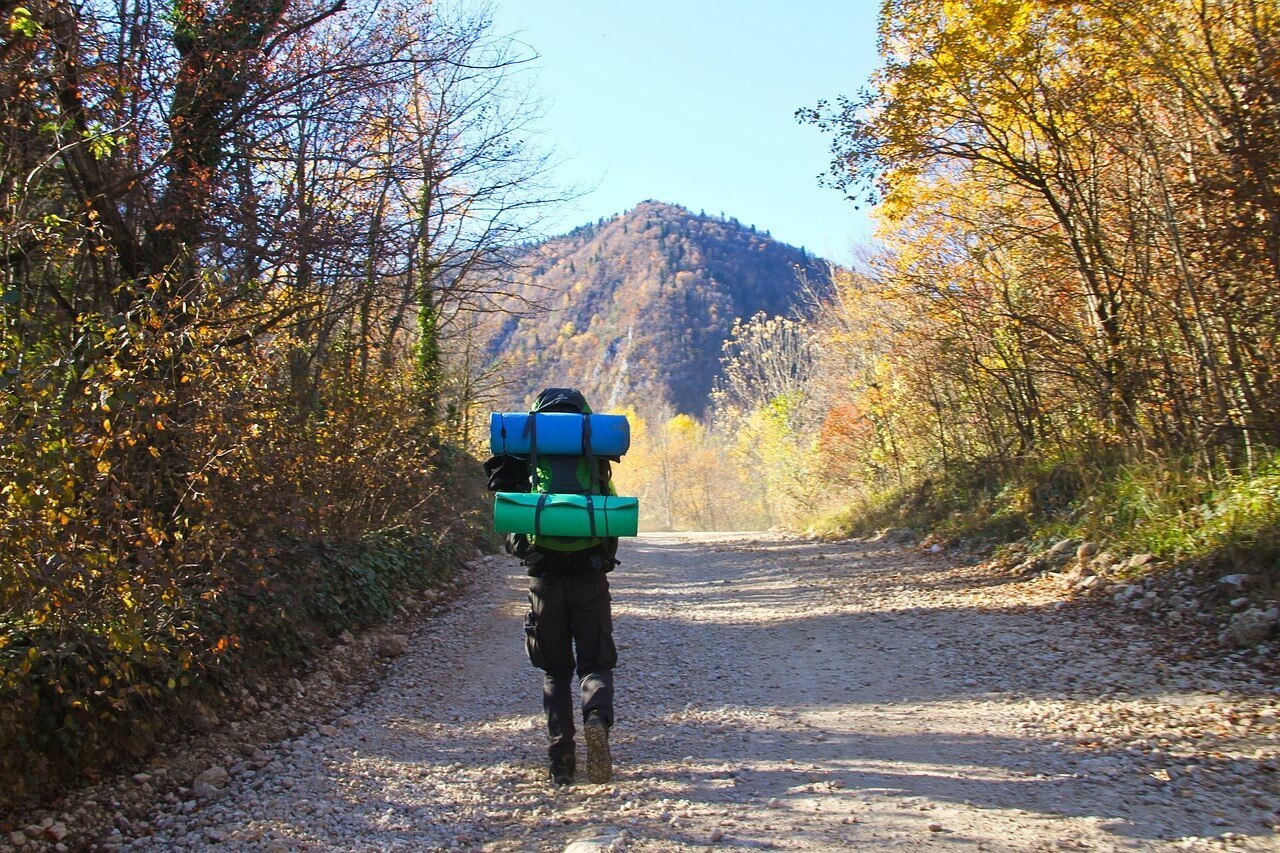 The Changeability of a Camping Checklist
I feel like this sort of goes without saying, but no ultimate camping list will be the ultimate. Weather changes, the mode of travel changes, and the number of camp attendees changes.
The ultimate master camping list for backpacking (DESTROYER OF WORLDS), for example, is going to be substantially more camp-lite than if you're going car camping. Some stuff stays; some stuff does not.
So, here's how this is going to go. First, I'll run you through some camping hacks and tips; bits and pieces I've learned in my many nights under bridges, in forests, and on mountains. Just a few sneaky secrets to make your nights under the stars a little bit more graceful.
Then, I'll hit you up with a list for the camping essentials. I think, even if you've never camped before, you can imagine what's on that list: items for sleeping, food to eat, essential camping clothes so you don't have to fashion a loincloth out of foliage… you get the idea.
After that, I'll start getting into the nitty-gritty of some other packing for camping. Some things you've considered, others, maybe not so much.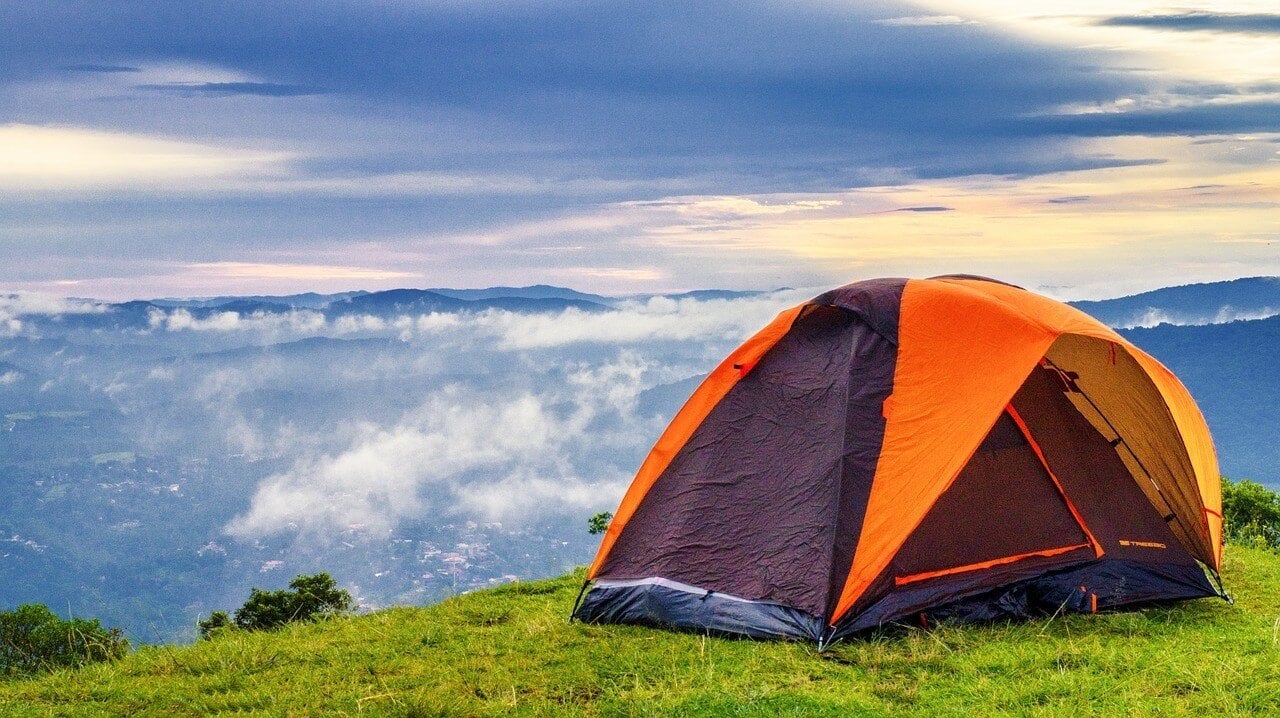 From all this, it's gonna be on you to create your own best camping packing list for your next camping trip. Ultimately, only you know what backpacking gear is right for you. Pretty soon, you'll be so comfortable sleeping outside that you'll be dozing at bus stations and train yards like a champ.
Need the right gear? Check out our guide to the best camping brands before you go.
Tips for Camping
Here's your first tip for camping – the only one you'll ever need. Shoes stay outside the goddamn tent: every single time. Oh, it's raining? Then put them in a damn plastic bag and leave them outside the goddamn tent! Even if you have expensive fancy hiking boots, they stay outside!
Seven Camping Hacks to Make You Go: 'Oh Yeah, That's Clever'
Camping tips and secrets; advice you'll never need to know until you know them at which point, they'll change your life.
Camping hacks are fun! They're like travel stories; you get to sit around with other campers and swap your favourite trick. Here are some of mine: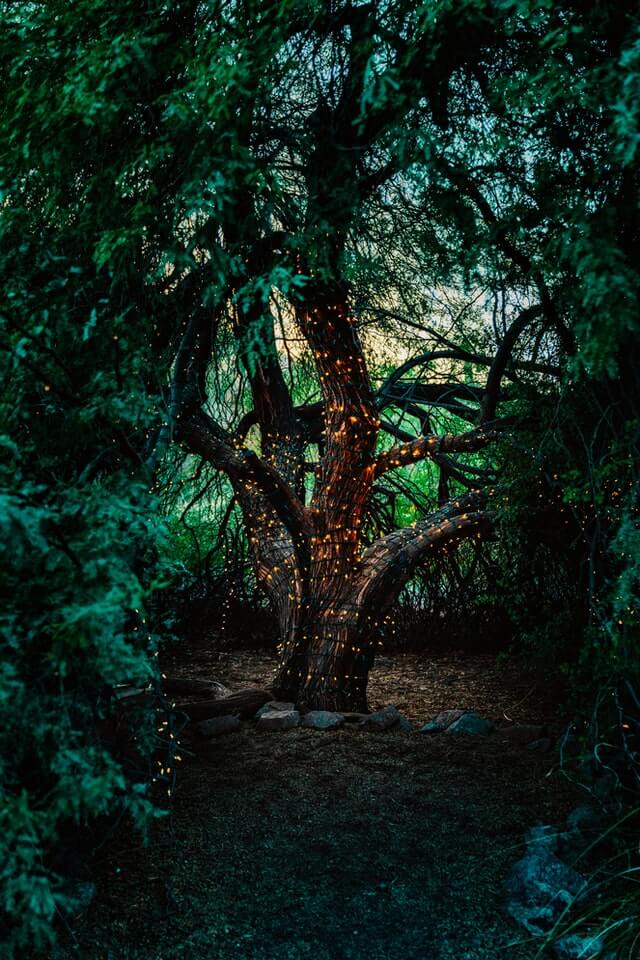 DIY pillow – This one is especially good for backpacking camping. Instead of taking a pillow, just stuff a jumper (or anything else similarly comparable) full of other clothing and boom: makeshift pillow!
Red headlamp light – You may already know this but it was a long time before I got taught. Use your camping headlamp's red light setting. It's there because it doesn't attract bugs or mess up your night vision (or anyone else's). Consider it polite headlamp etiquette.
Ambient bottle lighting – If you have a clear water bottle, it makes for a great makeshift lantern. Place a light source (flashlight, phone torch, etc.) underneath directed up into the water. Alternatively, strap your camping headlamp around the bottle pointed inward.
The power of fairy lights – Welcome to your new best camping essential: solar powered fairy lights. Not only are they super pretty but wrap them around your camping tent's ropes and you'll never faceplant when you wake up for the early-morning bush piss again.
Rocks are nature's hammer – I know I said to pack a hammer but it's not really necessary. A big rock works just as well. Just watch your angles; I've bent a lot of tent pegs this way.
Sack your stuff – This could be considered a camping packing hack or just common sense but invest in stuff sacks and dry bags. They're essential packing items for managing the organisation of your camping backpack.
Doritos are excellent kindling – Seriously, just try it. It's a multipurpose snack.
Trash Bags – It's likely that your camping trip will generate some litter. Bring trash bags and take them home with you or dispose of them responsibly.
Six Camping Food Hacks To Make You Go: 'Oh, I Never Thought Of That'
Sometimes planning out your camping food can be a bit of a bore or, in the case of eggs, just a pain in the butt. Whatever kind of camp kitchen you have, there should be a recipe here you can manage. Oh, and I have a solution for that egg dilemma: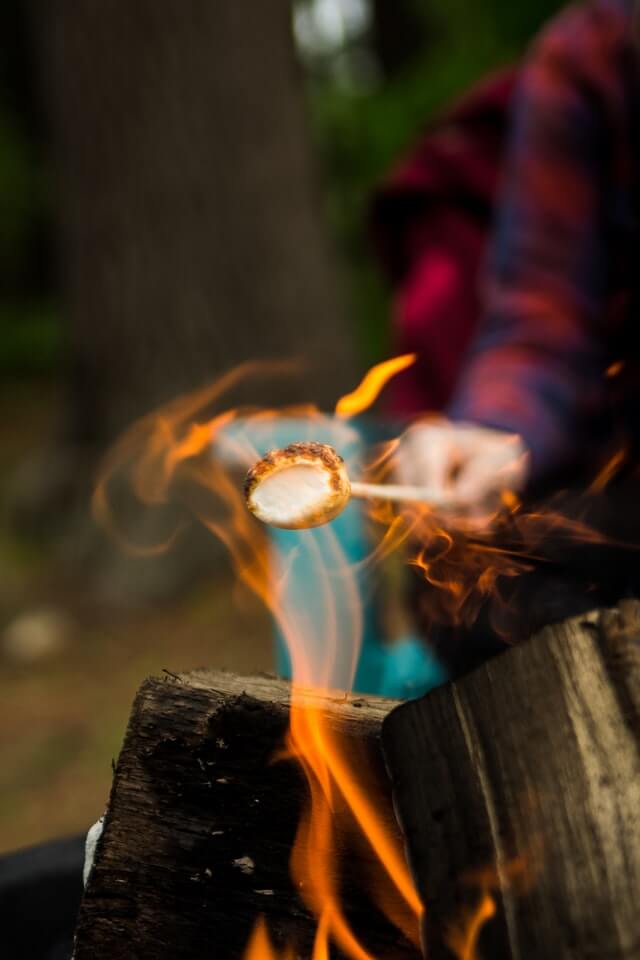 The egg bottle – A solution to the fragility of eggs! Before you even leave on your camping trip, pre-break and whisk your eggs and pour them into a bottle for use later. Bonus points if you mark the level of egg liquid after each egg.
Oatmeal without cooking – Technically, oatmeal can be a camp meal with no cooking required. Just soak the oats overnight in water or milk and come morning they'll be ready to eat. They might not be hot but they are still tasty!
Hobo potatoes – Potato, sweet potato, and corn all work well for this camping food hack. Butter up some aluminium foil and wrap up your chosen delicacy with it. Let your hobo cuisine slow-roast in the embers of the fire until it's soft and delicious.
Roasted marshmallows +1 – How do you make a roasted marshmallow better? You put in an Oreo and then you realise your life has peaked. Well done, you can die happily now.
Spices storage – Tic Tac boxes and pill containers make for excellent spice storage. Fill them up, seal them tight, and you're good to go!
Coffee Tea-Bags – A good idea if the percolator doesn't make the final cut of your master camping list. Pour some coffee grinds into a coffee filter, tie it up with string and shazam! It's a coffee tea-bag – an easy brew!
VIPs get goodies… like PRINTABLE PACKING LISTS!
Sign up below and we'll email you EXCLUSIVE ACCESS to the Broke Backpacker VIP area with printable packing lists, guides, and more!
Camping Essentials List
Even if the goal isn't survival camping, there are a few things that should always be on your camping checklist. These are the necessary things for camping, hiking, or just buggering off into the forest for a few days.
Camping Shelter
Food, water, and somewhere to sleep that doesn't result in hypothermia: the three major essentials for camping that cannot be skipped. Your camping shelter is going to consist of several highly important necessities. I'll cover that in the Sleeping Equipment and Camping Shelter section.
Camping Backpack
Everything on this camping essentials list has to go inside something… enter Osprey. I will always recommend Osprey packs: any Osprey pack.
The backpack I use and have been using for the last two years is the Osprey Aether (or the Ariel is the equal counterpart for the ladies) and, oh wow, it's such a beast.
It's my pick for the best backpack for camping and hiking; here's a full review of the Aether 70 to learn more. If I haven't convinced you, then have a look at our list of the best hiking backpacks for valuable information on how to choose the right pack for your needs.
I've included a table of our favourite backpacks below too!
OUR TOP PICK!
OUR TOP PICK!
Osprey Aether 70
Feature Highlights > 210D Nylon Dobby Body, 210D High Tenacity Nylon Accent and 500D Nylon Packcloth Bottom
Weight > 6 lbs 3 oz
Capacity > 70L
TOP ULTRALIGHT HIKING PACK
TOP ULTRALIGHT HIKING PACK
Osprey Exos 58
Feature Highlights > Accommodates up to 3 liters of hydration and 100d high tenacity nylon
Weight > 2 lbs 13 oz
Capacity > 58L
TOP SMALL HIKING PACK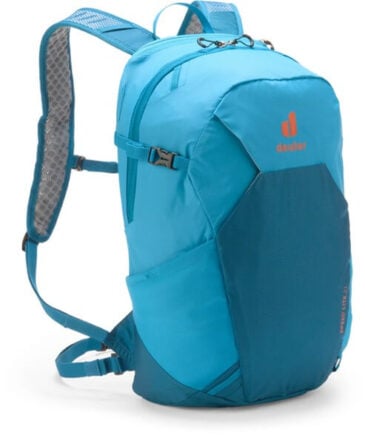 TOP SMALL HIKING PACK
Deuter Speed Light 21
Feature Highlights > Provides carry comfort for light loads with a padded back panel fully lined with ventilated 3D-Air Mesh
Weight > 15.2 ounces
Capacity > 21L
BEST VALUE PICK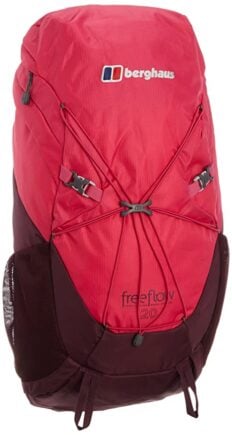 BEST VALUE PICK
Berghaus Freeflow 20L
Feature Highlights > V fresh air Technology allows airflow between the pack and your back
Weight > 1 lbs 14 oz
Capacity > 20L
MOST COMFORTABLE HIKING PACK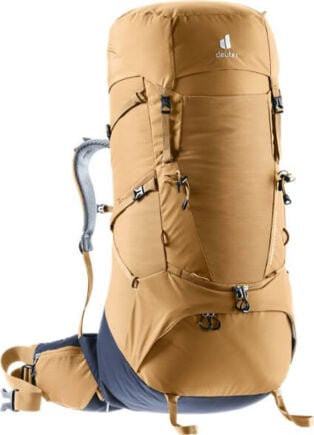 MOST COMFORTABLE HIKING PACK
Deuter ACT 65+10 Pack
Feature Highlights > Distributes weight effectively so you can go further without discomfort
Weight > 4lbs 15.4 oz
Capacity > 65L + 10
Daypack
When you make a break from camp to adventure around the wilderness, you'll want a smaller pack to carry your snacks, water bottle, and daily essentials.
Guess what? I reckon you should check out an Osprey pack (big surprise). The Osprey Daylite Plus specifically is a gorgeous little thing that will meet your needs. Or you can check out our mega-list for other sweet daypack options.
Ladies & Gents, It's Time to Step Your GEAR Game Up. 😉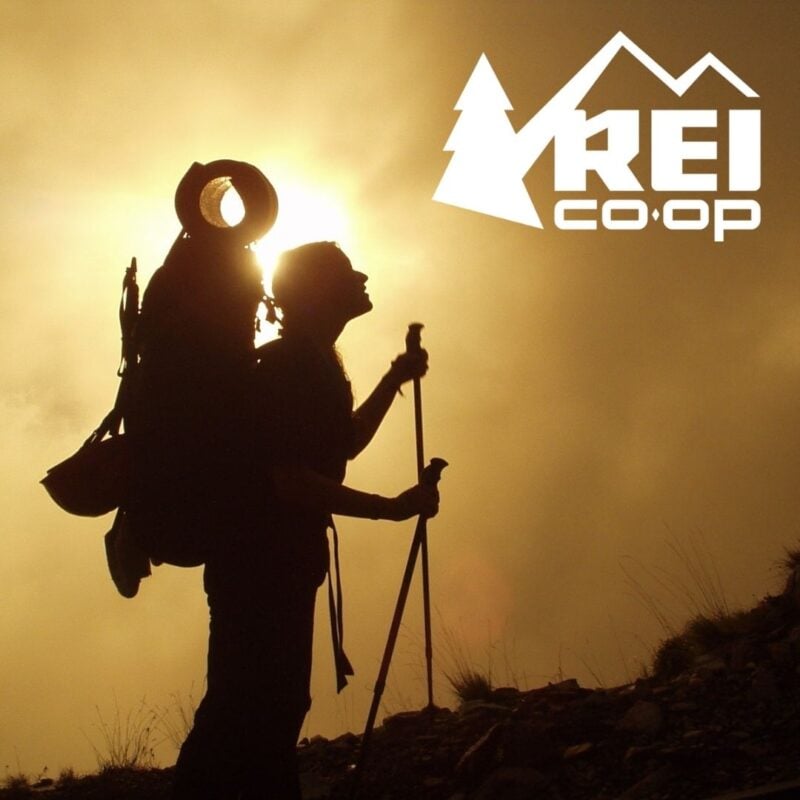 REI is one of America's biggest and most-loved outdoor gear retailers.
Now, for just $30, get a lifetime membership that entitles you to 10% OFF on most items, access to their trade-in scheme and discount rentals.
Join REI Today!
Camping Knife and Multi-Tool
Whether it's for peeling fruit, cutting rope, or just general stabbing, knives are fun! You may not always need it but you'll always be happy you brought one.
If you want to go for the full multi-tool experience complete with pancake flipper, then I recommend the Leatherman Skeletool CX. It comes with pretty much everything you could need (minus the pancake flipper).
Personally, I'm a fan of just a simple blade, but why not take both? Both are good!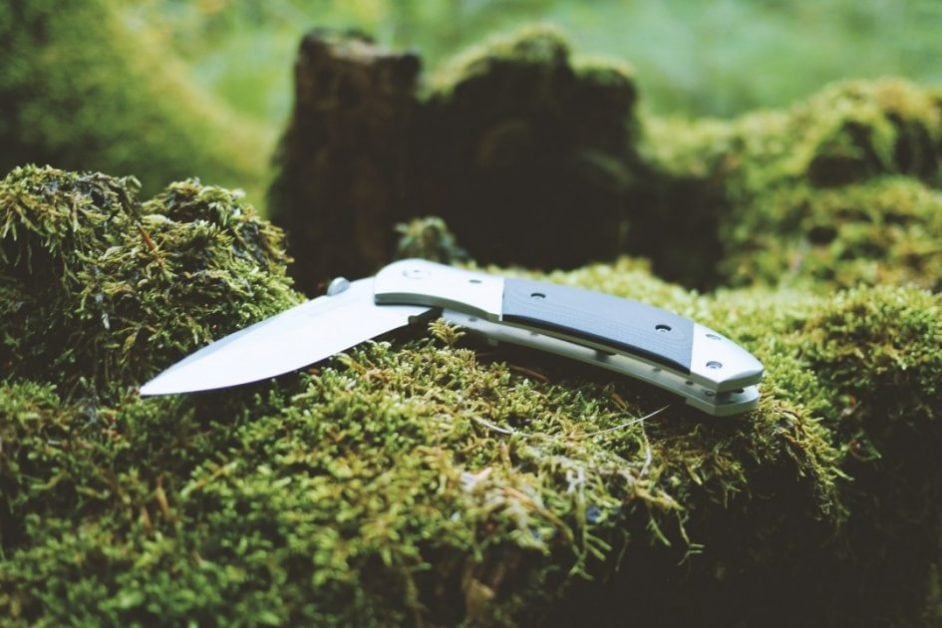 Compass & Map
Getting lost also tends to lead to potentially dying so it's better not to get lost. Buy a map of the local area and bring a compass so you know which way to go. This is especially relevant for any solo camping checklist.
Whistle
Another piece of camping safety equipment for safety reasons. If a tree falls on you in the woods and no-one is around to hear you, do you make a sound? You do if you have a loud-as-shit whistle.
LifeStraw
The elegant solution to a complex problem. Your mileage of usage will vary depending on where you are: a LifeStraw isn't as necessary for hiking in Scotland, but you'll want to consider adding it to your master camping list for camping in India (contingent on your opinions on contracting giardia).
The LifeStraw is a super useful camping essential, regardless: stick it in a muddy puddle and you're good to go. Seriously, whether you are camping or backpacking, buy one.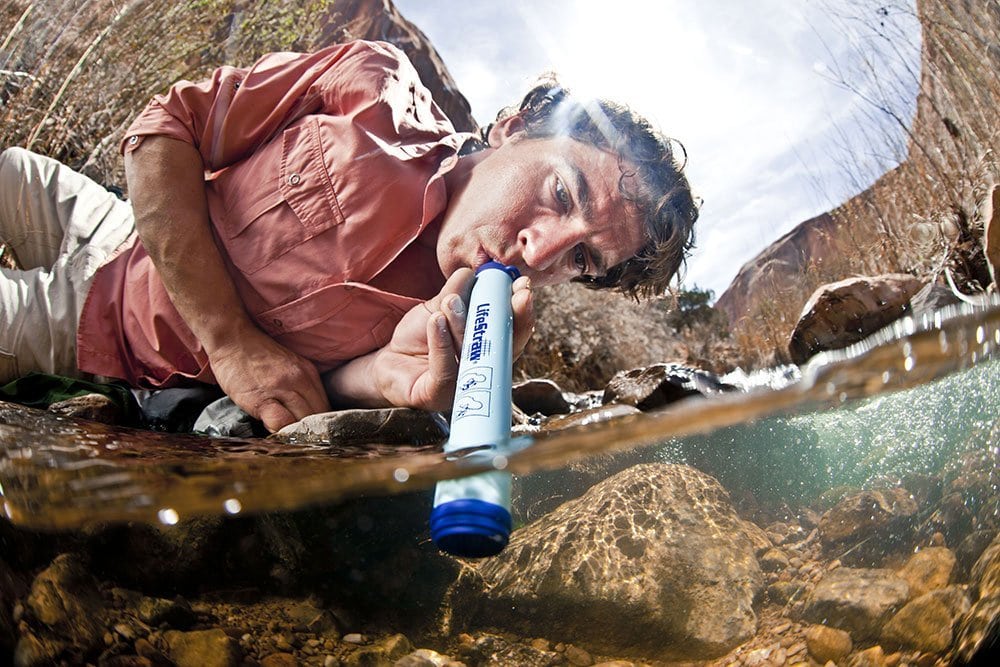 Filtered Water Bottle
But you just said… yes, yes, I know. But the LifeStraw is so teeny-tiny and light that you can reasonably a filtered water bottle and a LifeStraw.
At The Broke Backpacker, we're always raving about the Grayl Filtered Bottle (so much so that we have this handy visual plug)! It's da creme de la creme and will surely rock your socks into oblivion. It is, however, the priciest choice on the market so if you'd like to see some alternatives, we got a review of the best filtered water bottles here.
Save $$$ • Save the Planet • Save Your Stomach!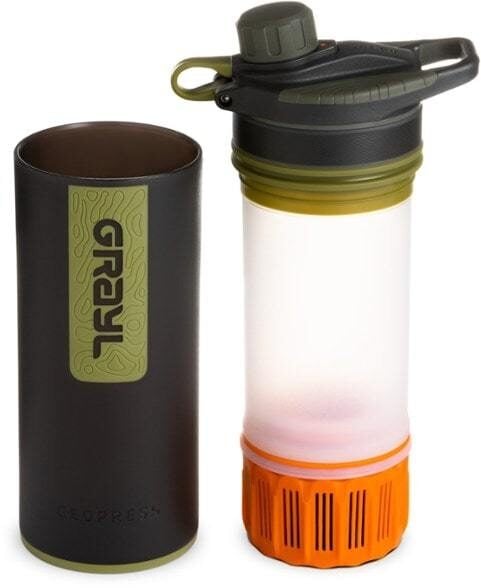 Drink water from ANYWHERE. The Grayl Geopress is the market's leading filtered water bottle protecting your tum from all the waterborne nasties. PLUS, you save money and the environment!
Single-use plastic bottles are a MASSIVE threat to marine life. Be a part of the solution and travel with a filter water bottle.
We've tested the Geopress rigorously from the icy heights of Pakistan to the tropical jungles of Cuba, and the results are in: it WORKS. Buy a Geopress: it's the last water bottle you'll ever buy.
Buy a Geopress!
Read the Review
First Aid Kit
DO NOT GO CAMPING WITHOUT A FIRST AID KIT! Any kit you buy will have the basics you need. My first aid kit was really light, waterproof, and cheap! Or, if you want to prepare your own, check out the Camping First Aid Kit Checklist for what you need.
Also be sure to pop some lip balm into ya first aid box. Nothing ruins a camping trip faster than chapped lips except bugs – so bring bug spray too.
Headlamp
Do you like dicking around trying to find your phone or water bottle in the dark? Generally speaking, the middle-of-nowhere tends to be poorly lit so you'll need light.
The best headlamps for camping are equally perfect for backpacking so check out our guide on the best headlamps for travel! Or just buy the Petzl Tikka XP Headlamp because it's amazing.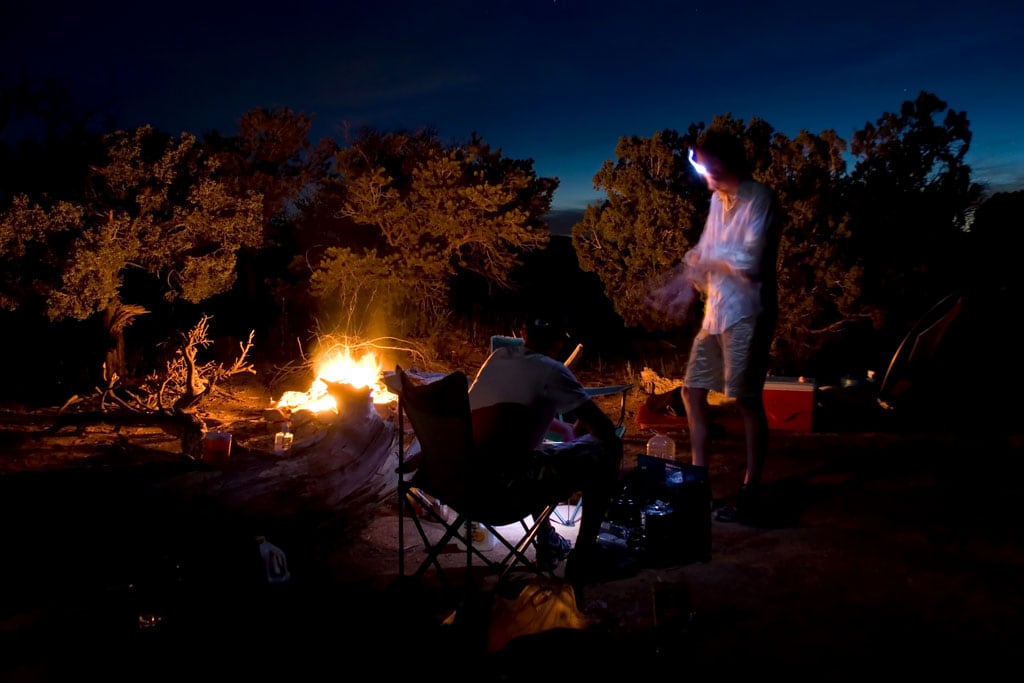 Camping Lighter
At the very least, a lighter is an absolute essential for any camping gear list: do not forget it! A proper camping lighter, though, will be water-proof and wind-proof (have you ever tried lighting a ciggie on the beach), and the best are even electric thus eco-friendly!
Water Bottle
If you so much as take one single plastic bottle into nature, I will hunt you down and Clockwork Orange your eyeballs to the doco 'A Plastic Ocean'. Bring a re-useable water bottle instead. It's a must on any master camping list.
Powerbank
Charge your phone, charge your camera, charge your speaker, charge your laptop. (Why are you taking your laptop camping: notice how it's not on this camping checklist!?)
The best powerbank for camping definitely needs to be high-capacity because we humans like to charge a lot of things. Solar-rechargeable is another bloody beautiful feature too unless it's raining or cloudy. In that case, you're shit outta luck. These days with all our tech, a powerbank is one of the most essential camping must haves in 2023.
Duct Tape
Never leave the house without a roll. Duct tape shouldn't just be on your camping checklist. It should be on your life checklist.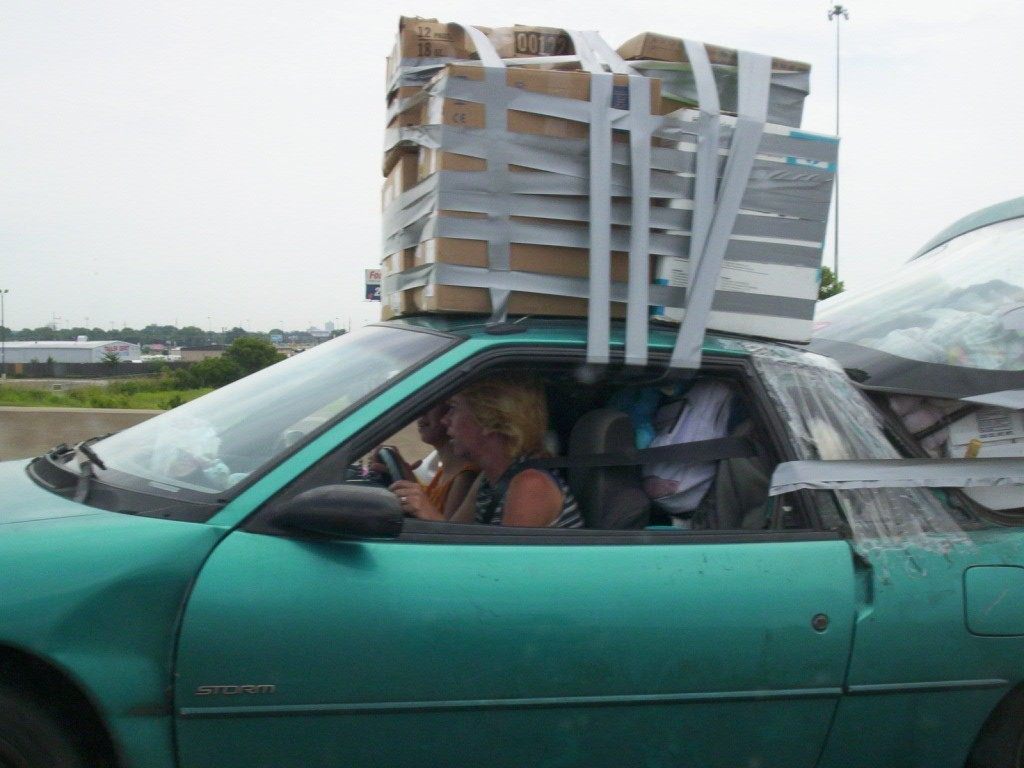 Camping Shovel
A camping shovel should be small and fold up even smaller. What's it for? C'mon, are you gonna make me say it? It's for burying your poop, dingus!
Carabiners
Add carabiners to your master camping packing list. No camper, climber, backpacker, or hiker worth their salt ever leaves home without stashing a few somewhere (ideally of several sizes). Hanging extras off my daypack always makes me feel like a badass. Some people swear by bungee straps but I'm less experienced with them.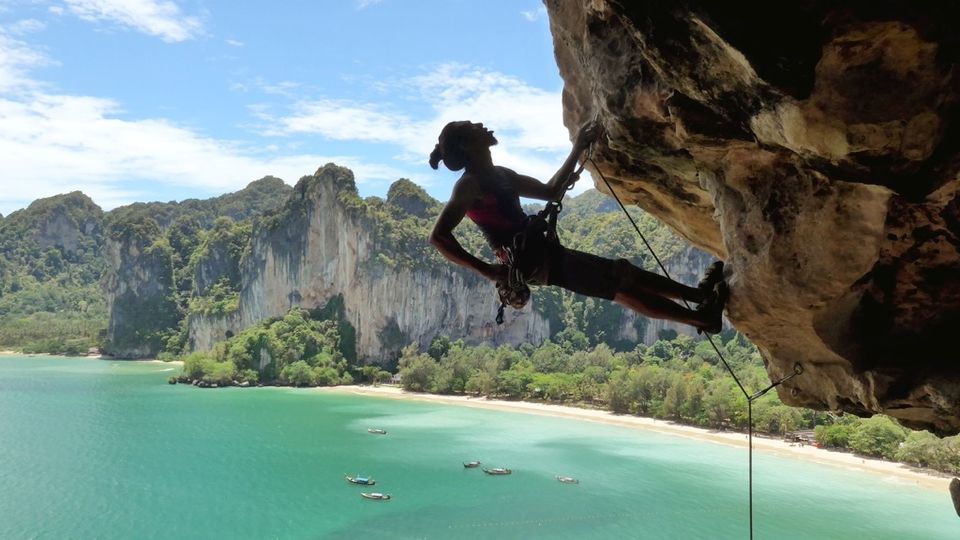 Climbing Ropes & Line Protectors
If you are planning on doing some climbing (whether it's boulders or trees) then be sure to pack some good quality, healthy ropes along with line protectors to protect the vulnerable spots against strains.
Our top recommendation for high-quality, reliable rope protectors is the FJORD Strep (Static Rope Edge Protector). They're easy to use and are made from high-quality durable materials. They're also available in fluorescent yellow so they are easy to spot minimising the risk of accidental damage. They're one of the top camping must haves in 2023 for adventure travellers.
Spare Batteries
For anything that runs on batteries, take spares. And then take spares for your spares. Batteries are an absolute camping checklist essential and even more so on a solo camping checklist so you can keep in contact in case of an emergency.
Sunglasses
I hope I don't need to explain the purpose of sunglasses for outdoor expeditions to you. If you want to take a 2-dollar shop pair, be my guest, but when you finally get sick of burning through 40,000 pairs of sunnies, you should consider investing in a pair of Abaco Polarized.
They may just be the last pair of sunnies you ever own.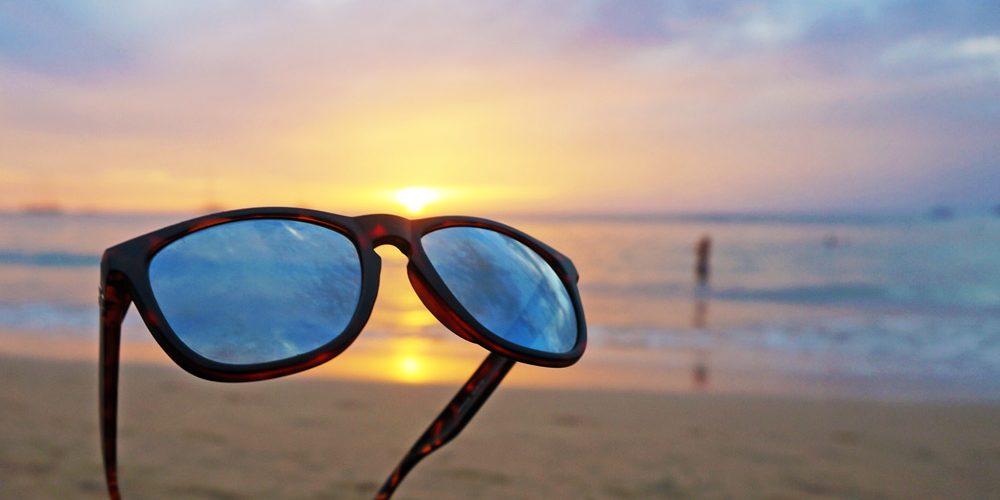 Microfibre Towel
When I first went backpacking, I packed a lot of unnecessary items… but a microfibre towel was not one of those things. I swear to god, I'm pretty sure these things would dry in the snow!
Also, they pack up to the size of your fist making them an essential on any master camping list!
Garbage Bags
Take every little piece of rubbish home with you. Everything you bring on your camping list goes home with you. Also, a garbage bag is useful for your dirty laundry; just don't mix it up with the other bags!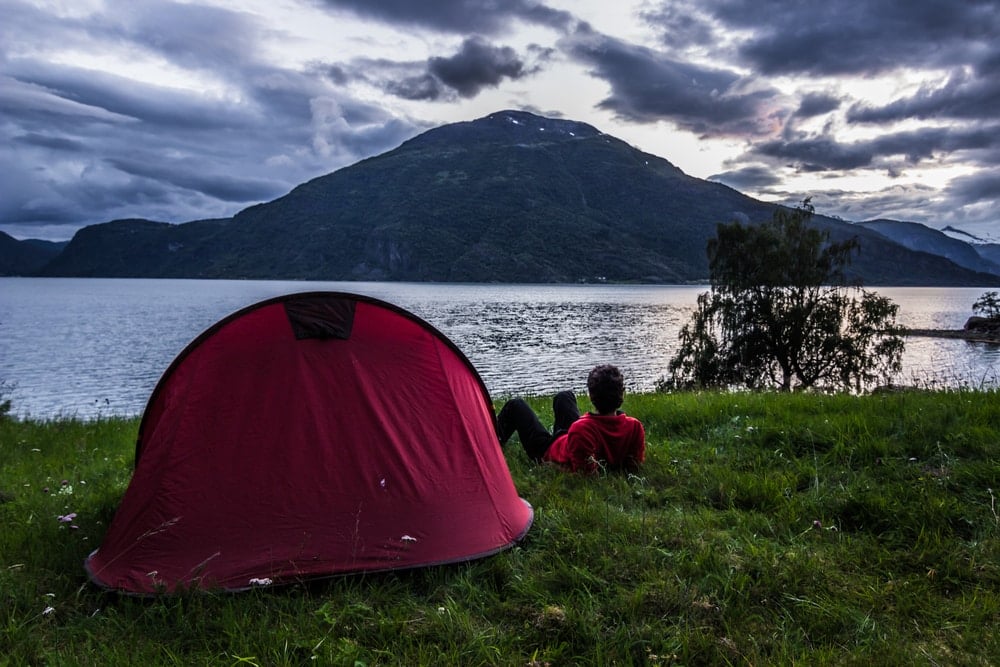 Obviously, this is super important: even the hobo-iest of hobos has a tarp. Number one on any camping packing list, backpacking or otherwise, is a sleep system. Not dying from the elements is the goal; being comfortable is an added bonus.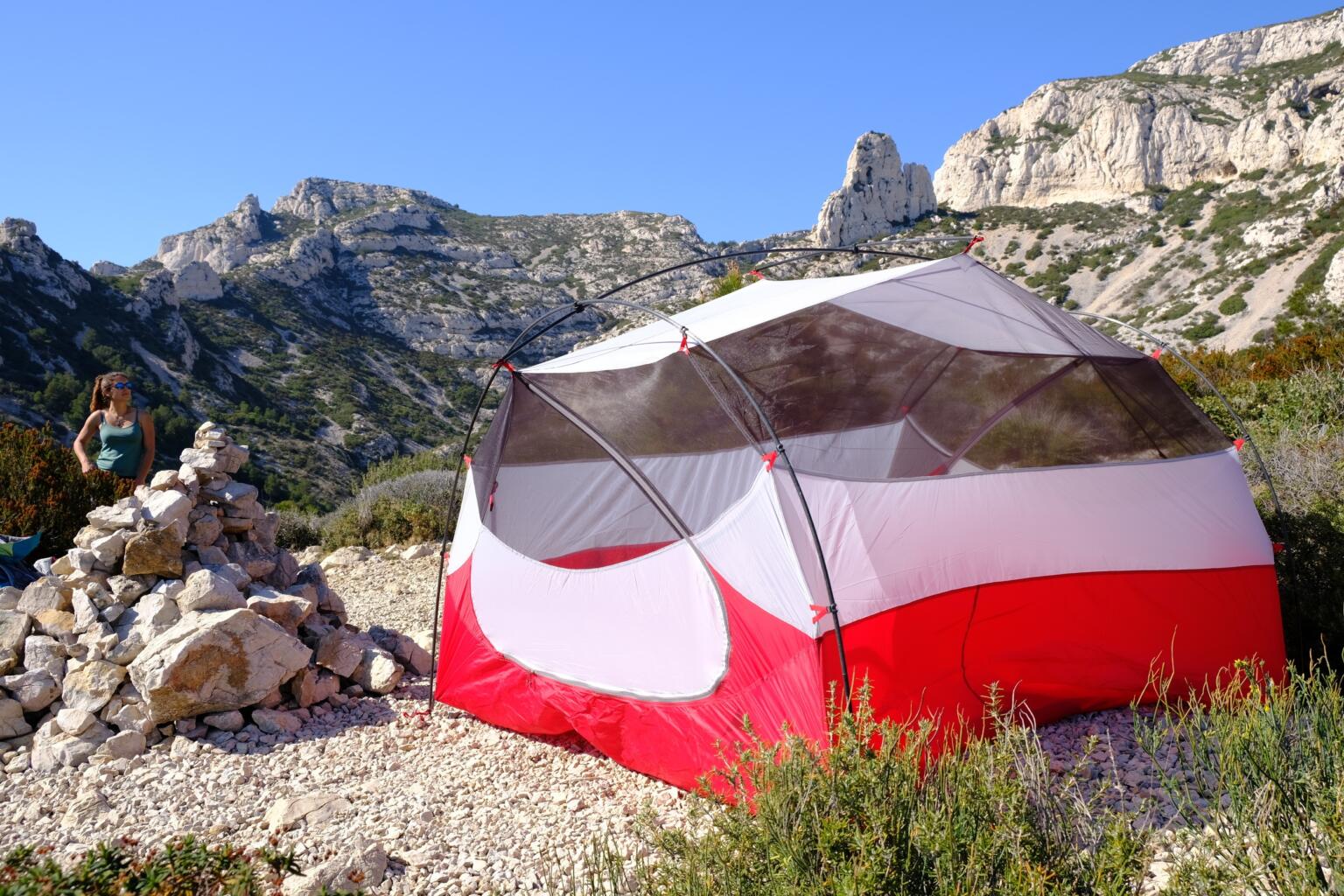 Camping Tent
If you're really serious about buying a tent for camping, I'd recommend checking out our 3-person tents review for something bigger or our best backpacking tents roundup for something smaller for that solo camping gear checklist. Option three: we got a super nice roundup of the best budget backpacking tents to not leave your wallet feeling unloved and exploited!
There are so many types of camping tents, but ideally, it should be waterproof and equipped for the weather you're camping in (i.e. don't take a one-season tent into the Himalayas).
My personal recommendation for something light and spacious is the MSR Mutha Hubba NX 3; MSR makes the best backpacking tents. Mine kept me safe and dry through some pretty terrifying New Zealand storms.
Don't feel like reading our lengthy reviews? Check out the top 5 backpacking tents for 2023 below!
BEST OVERALL TENT FOR BACKPACKING
BEST OVERALL TENT FOR BACKPACKING
MSR Hubba Hubba 2 Tent
Price > $$$$
Weight > 3 lbs. 4 oz.
Capacity > 2 Persons
Free Standing > Yes
BEST ONE PERSON TENT
BEST ONE PERSON TENT
Big Agnes Fly Creek UL1
Price > $$$
Weight > 1.5 lbs.
Capacity > 1 Person
Free Standing > No
BEST CHEAP TENT FOR BACKPACKERS
BEST CHEAP TENT FOR BACKPACKERS
Vango Banshee 300
Price > $$
Weight > 5.2 lbs.
Capacity > 2 Persons
Free Standing > Yes
BEST ULTRALIGHT BACKPACKING TENT
BEST ULTRALIGHT BACKPACKING TENT
Nemo Hornet
Price > $$$
Weight > 2.5 lbs.
Capacity > 1 Person
Free Standing > No
BEST CAMPING HAMMOCK
BEST CAMPING HAMMOCK
Lawson Blue Ridge Camping Hammock
Price > $$
Weight > 4.25 lbs.
Capacity > 1-2 Persons
Free Standing > No
Sleeping Bag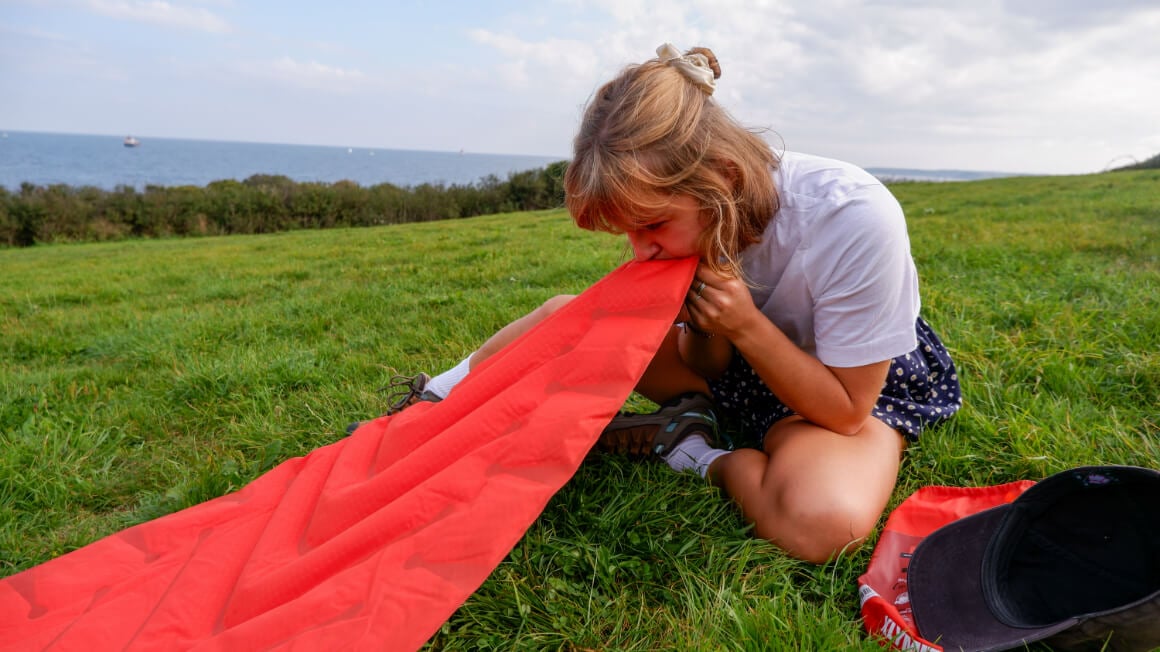 Don't be like me: invest in the best sleeping bag for camping (that you can afford). Even the best budget sleeping bag is still a budget sleeping bag.
Here's a sweet deep-dive review on the best sleeping bags for backpacking, but the big-granddaddy bag is the Feathered Friends Swift 20 YF: it's expensive, soft as the down of a goose's ass, and it'll never let you die of exposure. Don't skimp on your sleeping bag!
For travelling couples, there's even the Rei Siesta 20 double sleeping bag!
Take a quick peek at how our top sleeping bag picks rank against each other…
BEST OVERALL SLEEPING BAG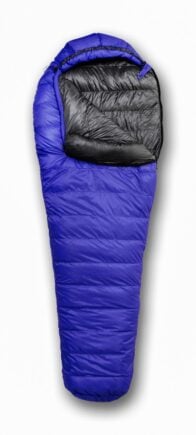 BEST OVERALL SLEEPING BAG
Feathered Friends Swift 20 YF
Best Use > 3-season
Weight > 1 lb 15 oz.
Insulation > 900-fill goose down
Temperature Rating > 20 F
BEST LIGHTWEIGHT SLEEPING BAG
BEST LIGHTWEIGHT SLEEPING BAG
Sea to Summit Spark Ultralight
Best Use > Summer, ultralight
Weight > 12 oz.
Insulation > 850-fill goose down
Temperature Rating > 29 F
BEST LIGHTWEIGHT SLEEPING BAG #2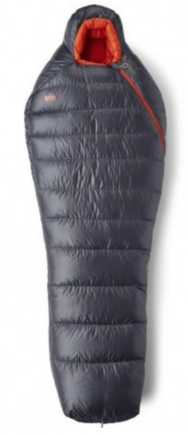 BEST LIGHTWEIGHT SLEEPING BAG #2
REI Magma 15
Best Use > 3 Season Backpacking
Weight > 1 lb 14 oz.
Insulation > 850-fil water resistant down
Temperature Rating > 28 F
BEST FOUR SEASON SLEEPING BAG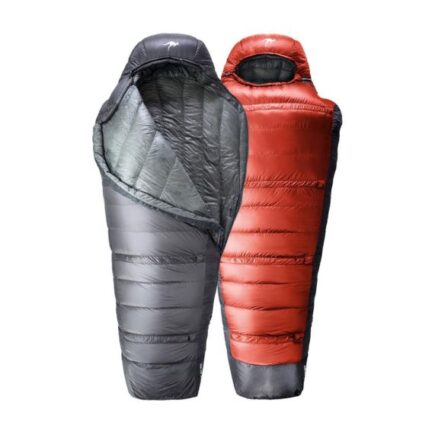 BEST FOUR SEASON SLEEPING BAG
Kammok Thylacine
Best Use > 4-season, cold weather backpacking
Weight > 1 lb 15 oz.
Insulation > 750 Fill Power European Goose Down
Temperature Rating > 15 F with liner
BEST SLEEPING BAG FOR WOMEN
BEST SLEEPING BAG FOR WOMEN
NEMO Forte 35
Best Use > 3-season, very versatile.
Weight > 2 lb. 10 oz.
Insulation > 700-fill duck down
Temperature Rating > 35 F
BEST CHEAP SLEEPING BAG
BEST CHEAP SLEEPING BAG
REI Kelty Catena 30
Best Use > Summer, car camping.
Weight > 3 lb 15 oz.
Insulation > Synthetic
Temperature Rating > 30 F
BEST FESTIVAL SLEEPING BAG
BEST FESTIVAL SLEEPING BAG
SEMOO Envelope
Best Use > Festivals, summer, warm weather camping
Weight > 3 lb
Insulation > 250g/m2 polyester hollow fiber
Temperature Rating > 42 F
Sleeping Bag Liner
Not an absolute essential on your camping checklist but I love sleeping bag liners. They add a bit of extra warmth, feel nice, and, if it's hot, you can skip the bag and you've still got a bedsheet!
I personally use the Sea to Summit's Thermolite Reactor Extreme and it hasn't let me down yet. Seriously, I love this thing. Alternatively, read our sleeping bag liner buyer's guide.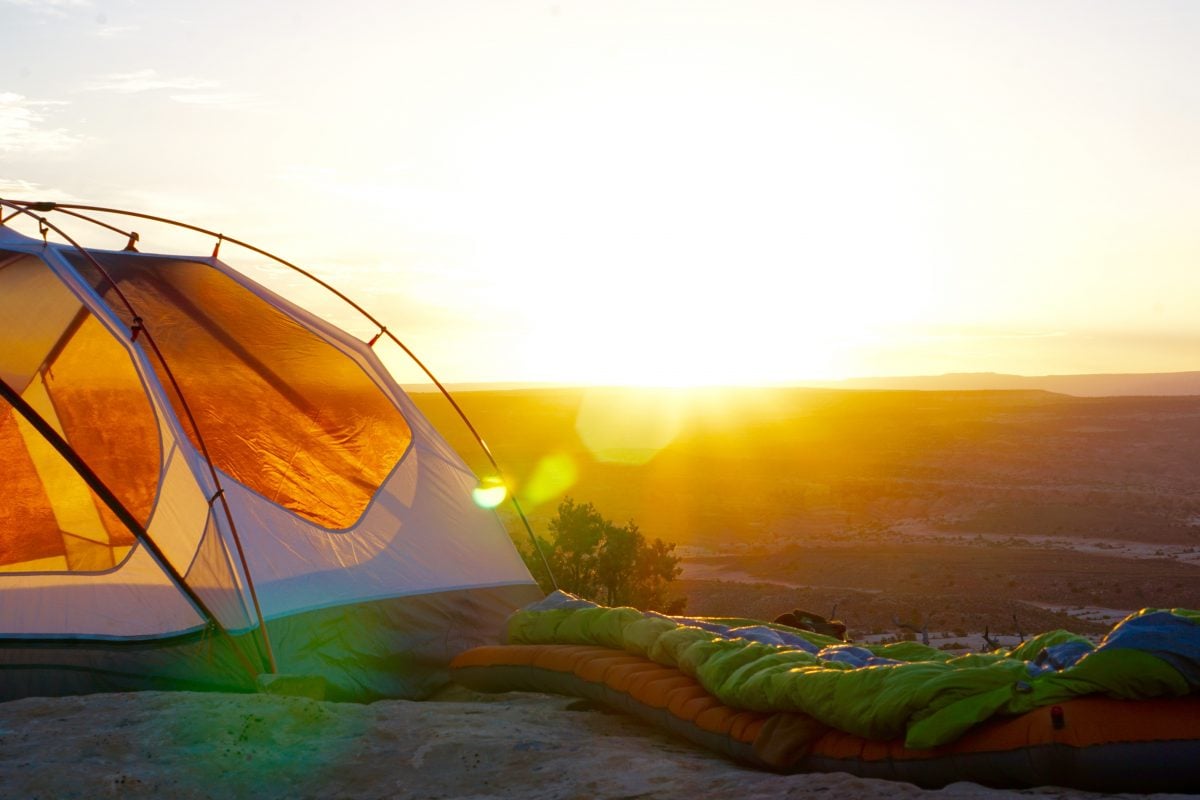 Sleeping Pad
I've experimented with sleeping on the ground, foliage, and on yoga mats but, again, don't be like me.
You want a good sleeping pad for camping, trust me. Yeah, there's a comfort factor too of course, but the heat loss you get from lying on the ground is massive.
Hands down, one of the best sleeping pads out there is the Thermarest NeoAir XTherm and you can check out our full review here. The Klymit Static V2 is another comfortable option a much easier price to stomach.
Air Mattress Repair Kit
For when you bust a hole in your sleeping pad (queue sex joke). Without an air mattress repair kit, your deflated camping sleeping pad is just an extremely expensive yoga mat. Most good pads come with one included, otherwise, buy one.
Pillow
No camping sleep system is complete without something soft and feathery to rest your head. An inflatable pillow is the best way to go for light and minimalistic, otherwise, I recommend this guy!
Hammock
The ultimate in both lightweight backpacking camping gear and for chilling in the forest with a joint. It's also excellent packing if you're only crafting a camping list for one night!
Tarp
I personally feel that no great camping setup is complete without a tarp. I always have one. It's a rain cover, a groundsheet, and an emergency blanket/cubby house (get a reflective one) – a tarp is the batman utility belt of travel camping!
Camping Swag
These are a time-honored tradition Down Under ('swagman' is old-old-school Aussie slang for a nomad). A camping swag is a cocoon-style tent (bedroll included) often made from a tougher canvas-y material. They're super warm and easily the most private option for camp/doof sex (the fourth-best type of sex).
Bivouac Sac (Bivy)
This is the other ultralight option on the master backpacking camping list and a favourite among hikers.
Imagine a body-bag you zip yourself up in. Yep, so a bivy sack might not the best option for anyone with claustrophobia but it's definitely the go-to for anyone into ultralight hiking, rock climbing, or minimalism camping. A bivy is a great piece of kit for any solo camping checklist too.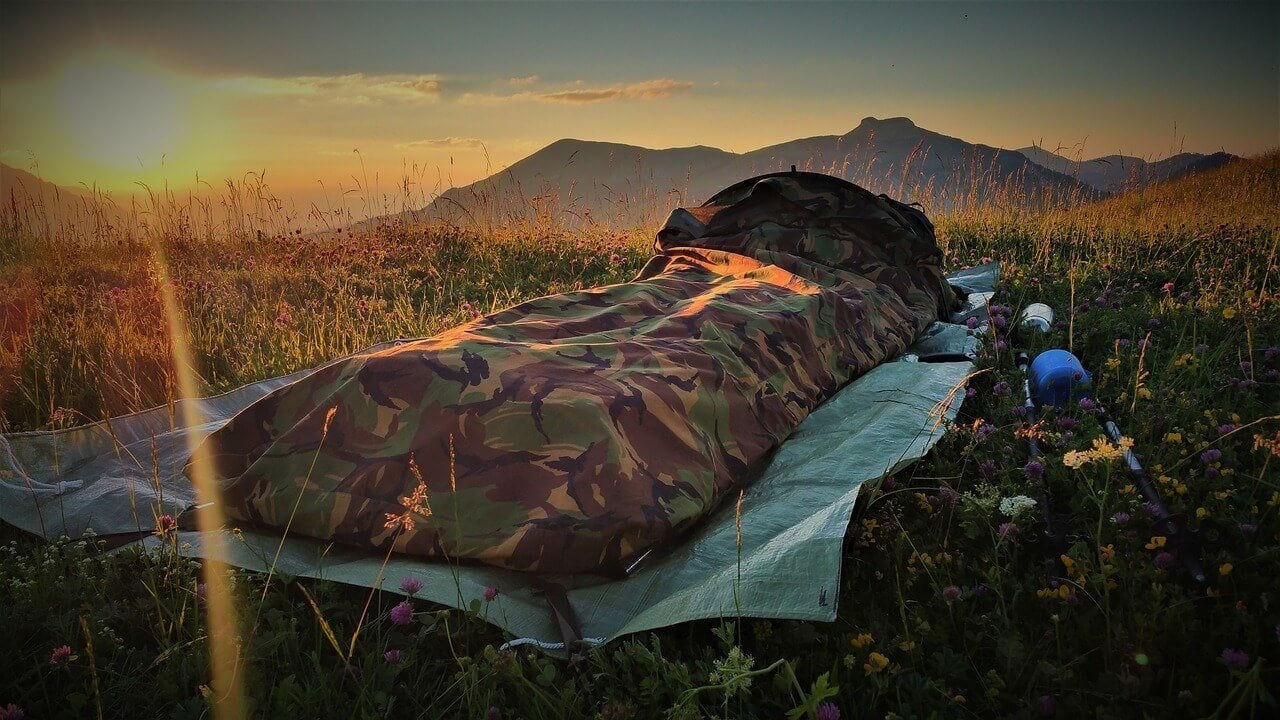 Checklist for Cooking: Equipment and Food to Bring Camping
Camp cooking is fun! Sometimes it's a pain in the ass, but, overall, it's a blast. If you're travel camping or hiking though, it requires some creativity: minimalism is the key ingredient.
Those on a raw vegan diet can disregard the majority of the list – lucky you, guys. For the rest of us who like our meals hot and heartwarming, read on!
Camping Stove
This is one of those items on your camping packing checklist that you'll be putting great thought into. A good-sized camping stove will have a double burner so you can cook up a storm.
If you're into lightweight and solo camping though, I personally use – and love the shit out of – the MSR Pocket Rocket 2 – it's not too pricey and it's teeny-tiny, perfect for your solo camping checklist!
Check out our best backpacking stoves guide for more killer options to add to your personalised master camping list.
BEST OVERALL BACKPACKING STOVE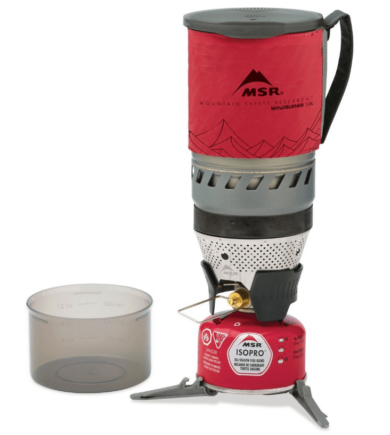 BEST OVERALL BACKPACKING STOVE
MSR Windburner
Feature Highlights > $$$$
Weight > 15.5 oz
Weight > 8.3 x 4.5 x 4.5 inches
BEST WOOD BURNING BACKPACKING STOVE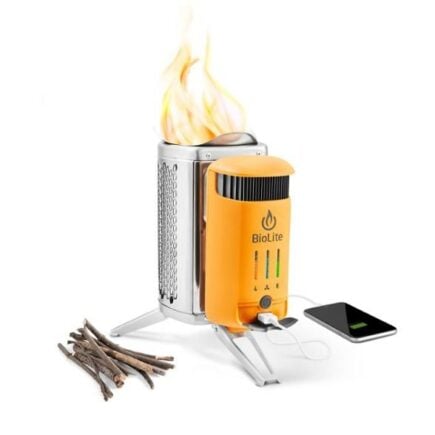 BEST WOOD BURNING BACKPACKING STOVE
Biolite CampStove 2
Feature Highlights > $$$
Weight > 5 lbs. 3.6 oz.
Dimensions > 5 x 8.75 inches
BEST LIQUID FUEL BACKPACKING STOVE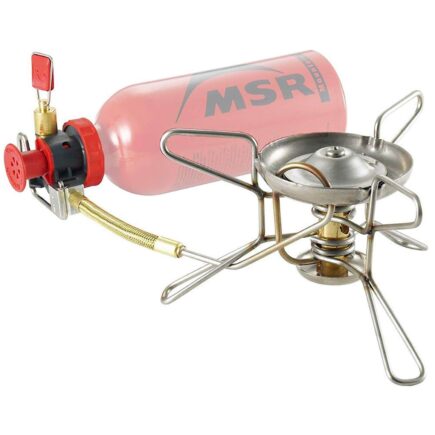 BEST LIQUID FUEL BACKPACKING STOVE
MSR WhisperLite
Feature Highlights > $$$
Weight > 10.9 oz
Dimensions > 3.07" x 4.76"
BEST VALUE CANISTER BACKPACKING STOVE
BEST VALUE CANISTER BACKPACKING STOVE
MSR PocketRocket 2
Feature Highlights > $$
Weight > 2.6 oz
Dimensions > 7.25 x 5 x 4 inches
BEST BUDGET BACKPACKING STOVE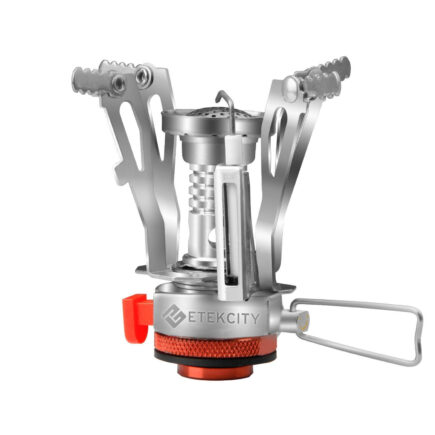 BEST BUDGET BACKPACKING STOVE
Etekcity Ultralight Portable
Feature Highlights > $
Weight > 4.8 oz
Dimensions > 3.5 x 1.8 x 2.3 inches
Camping Stove Gas
Propane, butane, LPG… whatever your camping stove takes to burn, make sure you stock up on enough to last the camping trip. Without it, you'll be enjoying cold beans and raw carrots.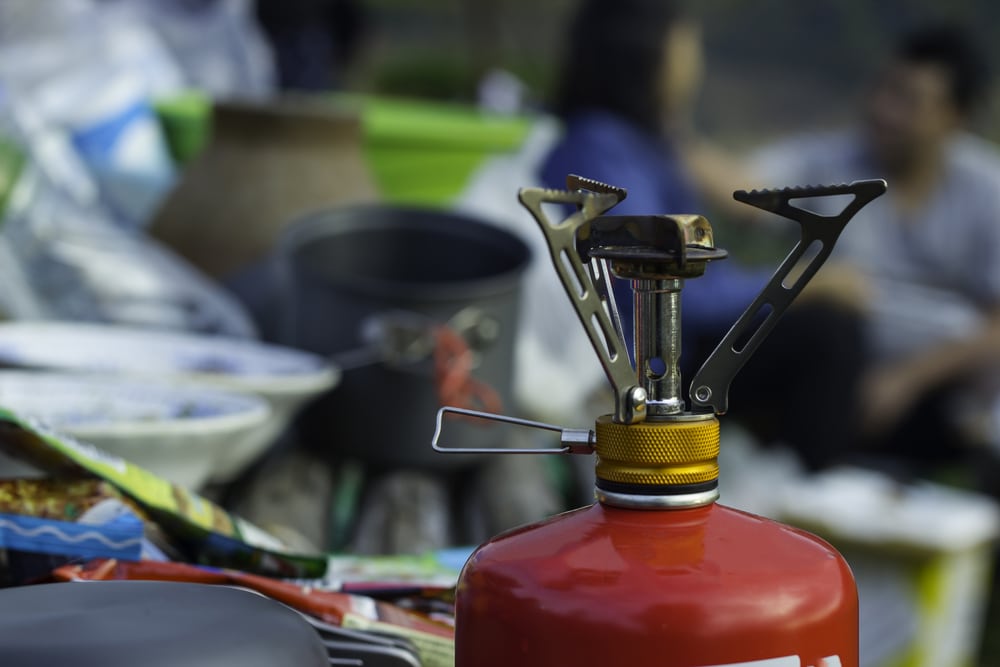 Camping Cookware
What's the point of bringing a camping stove if you have nothing to cook in? I'm talking pots, pans, or even a kettle. The best camping cookware sets will pack down perfectly like a matryoshka doll.
Camping Utensils
Unless you're eating with your hands (remember to scoop with your thumb), you'll want camping utensils. Foldable and lightweight tends to be the way to go or you can grab yourself a full camping cooking utensil set and be the hottest master-chef at camp.
Aluminum Foil
It's good for wrapping up any leftovers – better than plastic wrap anyway. You can also use is to wrap up potatoes and corn and roast them in the fire.
Water
A great camping setup always needs a water source of some description, be it a creek or a tap at a campsite. If you're intending to camp somewhere without a water source though, you need to take water. Plenty of water. For that whole 'not dying of dehydration' thing.
Hot Drinks
By which I mean coffee, tea, and hot chocolate. Did you notice how it wasn't 'or' hot chocolate? Hot chocolate is like a hug from the inside. If you have room for a coffee pot, then bring one but don't make it a glass coffee pot.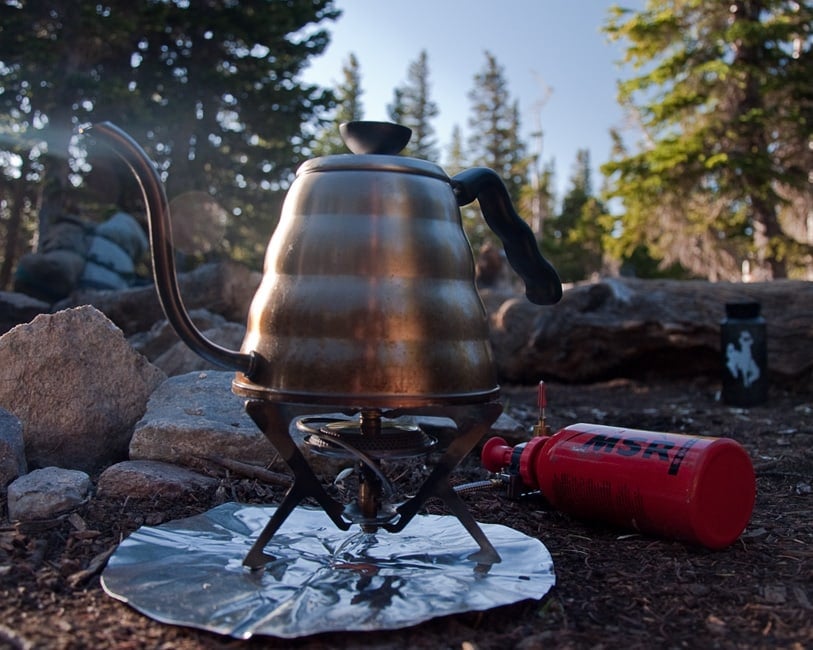 Dehydrated Meals
The ultimate in lightweight camping meals! There are a lot of different brands and a lot of different meals you can acquire. Dehydrated meals are a favourite of ultralight hikers because they're light, filling, and ridiculously easy to cook.
Eggs
You can do so much with eggs! They're an easy meal for camping trips that are delicious and healthy too. Take a shitton of eggs and you'll be just fine. Oh but they're ridiculously fragile, you say? Na, just check out the Camping Food Hacks section.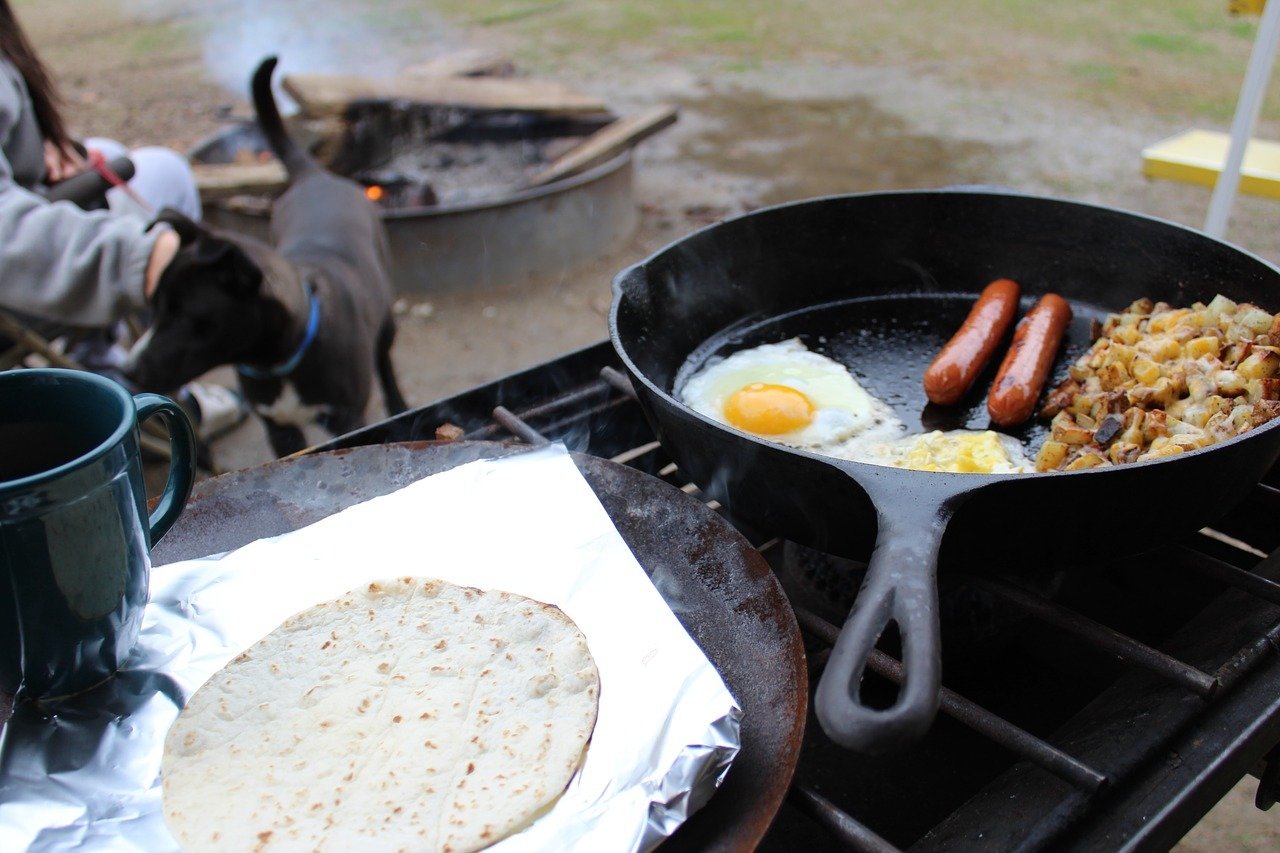 Beans
Beans are the perfect food to take camping. A good ol' can of baked beans is super easy to whip up (and becomes a pretty awesome meal once you cook some veggies too.) Or, just chucking a can of kidney beans in pretty much any other meal will make it hearty and grand!
Fruit
Fruit and lots of it! There's minimal preparation required (i.e. none) and it's good for your body. Fruits are also super easy to chuck in your daypack when you're leaving camp for adventures.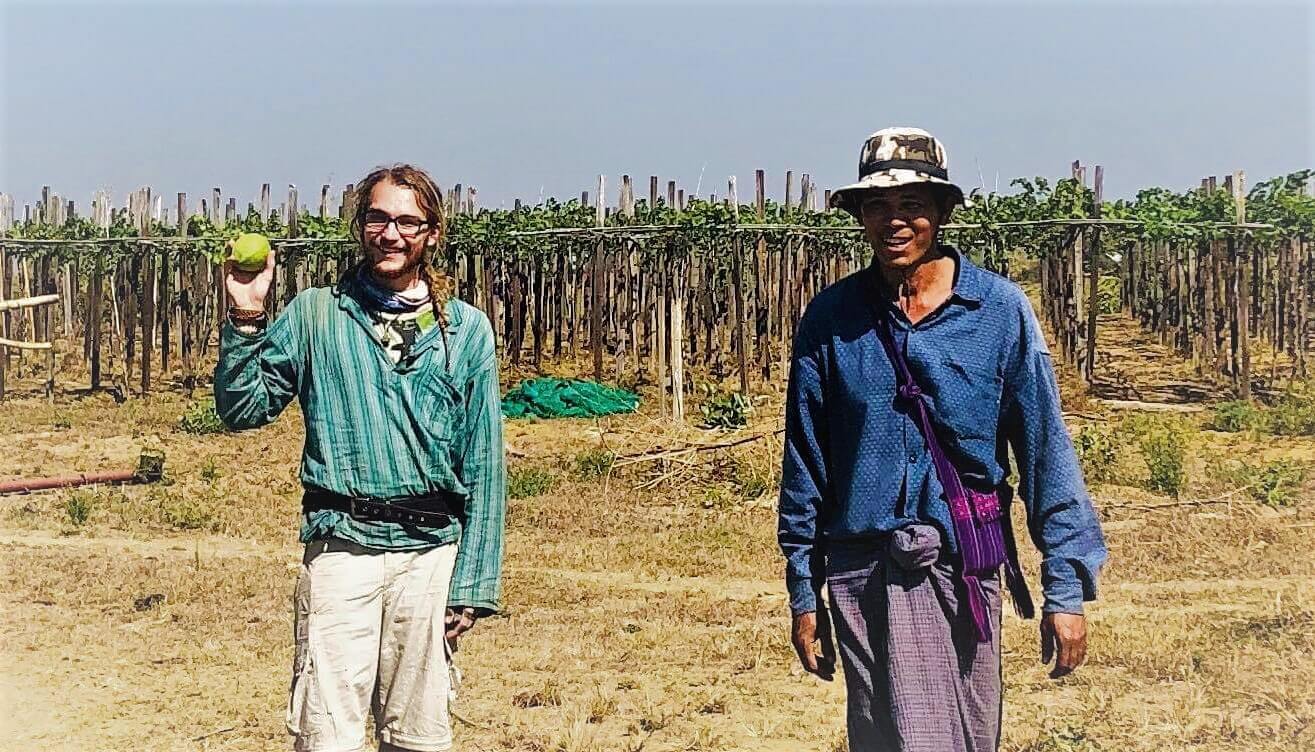 Nuts and Seeds
It's the same deal as fruit and it's also a pretty necessary addition for a camping food list with no cooking required. There is a reason trail mix is called trail mix; it's good for you and makes a perfect snack for when you're off hiking and whatnot.
Oatmeal
A healthy kickstart which only gets more bomb once you start piling in those fruits and nuts. Plus, it tastes like mum's love.
Vegetables
Which vegetables? You decide! It really depends on what camping recipe ideas are swirling around in your brain. Just make sure to take plenty because you'll be putting them in pretty much every dinner.
Side note: definitely take potatoes, sweet potatoes, and corn. Once you've roasted them hobo-style in aluminum foil, you'll understand why.
Noodles
Of the instant and non-instant variety! I mean at this point you're probably noticing a theme with the food to take camping: you take some delicious carbs, mix with some delicious veggies, apply a delicious sauce, and Bob's your uncle!
If you're a lazy camp cook, then an Indian-style Maggi noodle recipe is a quick and an easy camping meal.
Need more tasty ideas? Check out our best backpacking meals post.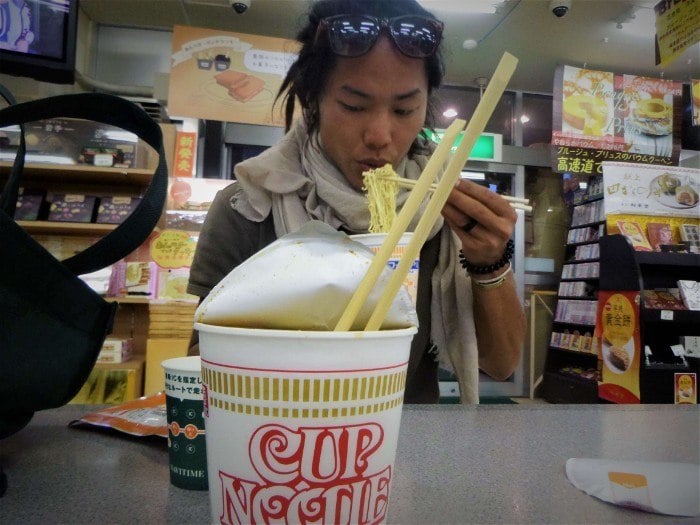 Camping Clothes Checklist: What to Wear Camping
Awesome! That's everything you'll need and want for a great camping set up! Now that we're through that, let's talk about the best clothes to pack for your camping checklist.
As a rule, always go lighter than what you're considering. If you think you should take four t-shirts, take three. You're going to get sweaty and you're going to get dirty so it's better to just accept it and give in to the filth.
Before we begin though, I'd like to introduce you to the concept of moisture-wicking material. Basically, it's a type of fabric that moves sweat away from your skin to dry quickly and it's super important for any clothes camping packing list.
These tend to be synthetic materials although wool is also a solid choice; just avoid cotton because it's pretty much the antichrist of moisture-wicking.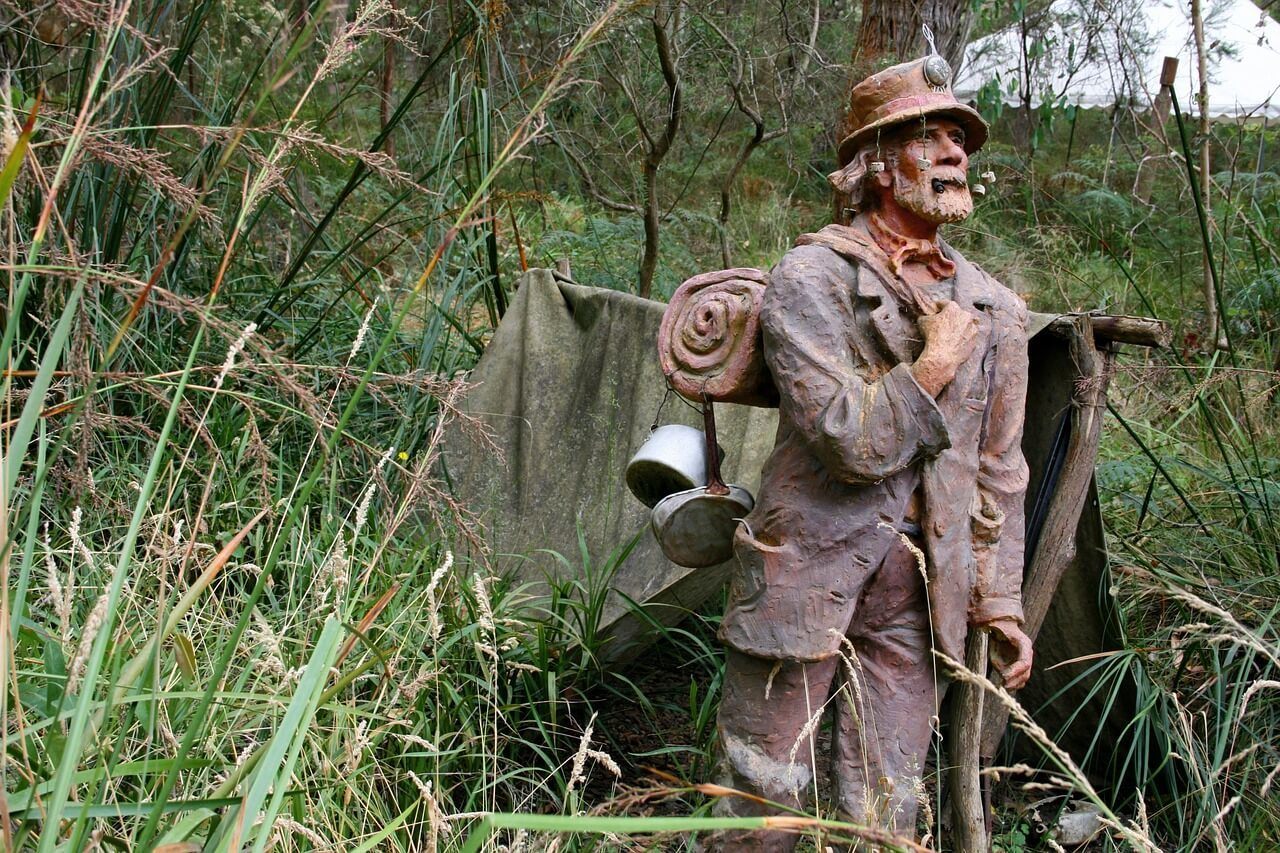 Generally speaking, it is preferable that any of your camping clothes touching skin should be moisture-wicking. It's not totally necessary (unless you're heading out in fairly extreme conditions), but it's a helluva lot more comfortable.
Most clothes sold by outdoor apparel shops tend to be moisture-wicking and they advertise it pretty proudly so don't sweat the details too much (boom).
Underwear and Socks
These are the only item on the clothes camping packing list that I'd say it's ok to overpack on; there is nothing like a fresh pair of socks and undies in the morning! Moisture-wicking is the goal and you want them to be comfortable too.
T-Shirts
Again, you're looking for that moisture-wicking goodness. T-shirts are an awesome choice of clothing to wear in the summer and make for an excellent base layer in winter.
Long-Sleeved T-Shirt
I'd say, even in warmer weather, it's good to always bring a long-sleeve. It's good sun protection and it's an extra layer if things get chilly, especially at night.
Lightweight Fleece
You'll need something warm to go over the top of your other layers (but not so warm that you start sweating). Jackets are sweet for that and lightweight fleece makes for good clothes for camping because it's comfy and breathable (and warm).
Shorts
It's strongly recommended that you always wear long pants, like harem pants, when camping because of mosquitoes and brambles and other bastards.
I agree… mostly. I would still suggest taking some shorts because sometimes it's hot and humid, and I don't want to wear long pants, you're not my mum. Besides, you'll get used to the mozzies and brambles and other bastards pretty quickly.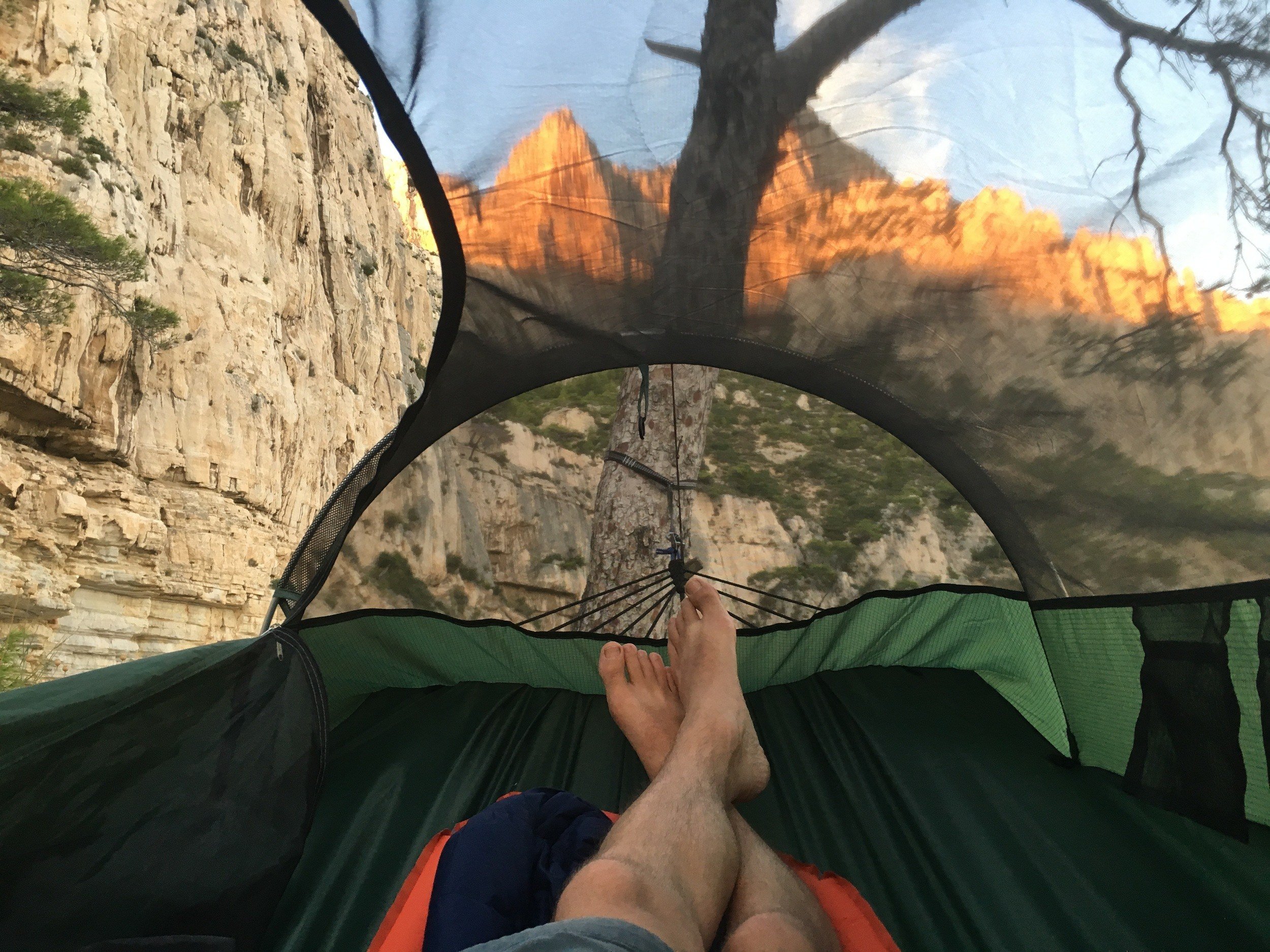 Long Pants
But yep, you'll definitely also be wanting some long pants for all your adventuring needs. A tough pair of pants with plenty of pockets work great, and if they just happened to convert into shorts, then that would be bloody beautiful. How about the Craghoppers Convertible Trousers – they're kind of amazing and awesome for a clothes camping checklist, backpacking adventures, or life.
Comfy Clothes
We might be legendary outdoor explorers but that doesn't mean our camping packing list has to be all 'no-fun allowed'.
Take something comfortable to wear for sitting around the fire and roasting marshmallows or just going to sleep in. Harem pants are some of the comfiest pants ever. Or a onesie… you can usually find me sitting around the campfire in a onesie.
Waterproof Gear
This means a waterproof jacket and pants. Personally, I've never used waterproof pants – I've always found quick-drying pants sufficient – but that doesn't mean it's not worth investing in a pair. As for a solid waterproof jacket, the Arc'teryx Beta AR jacket is one of the absolute best out there. I'd recommend checking out our full Beta AR review.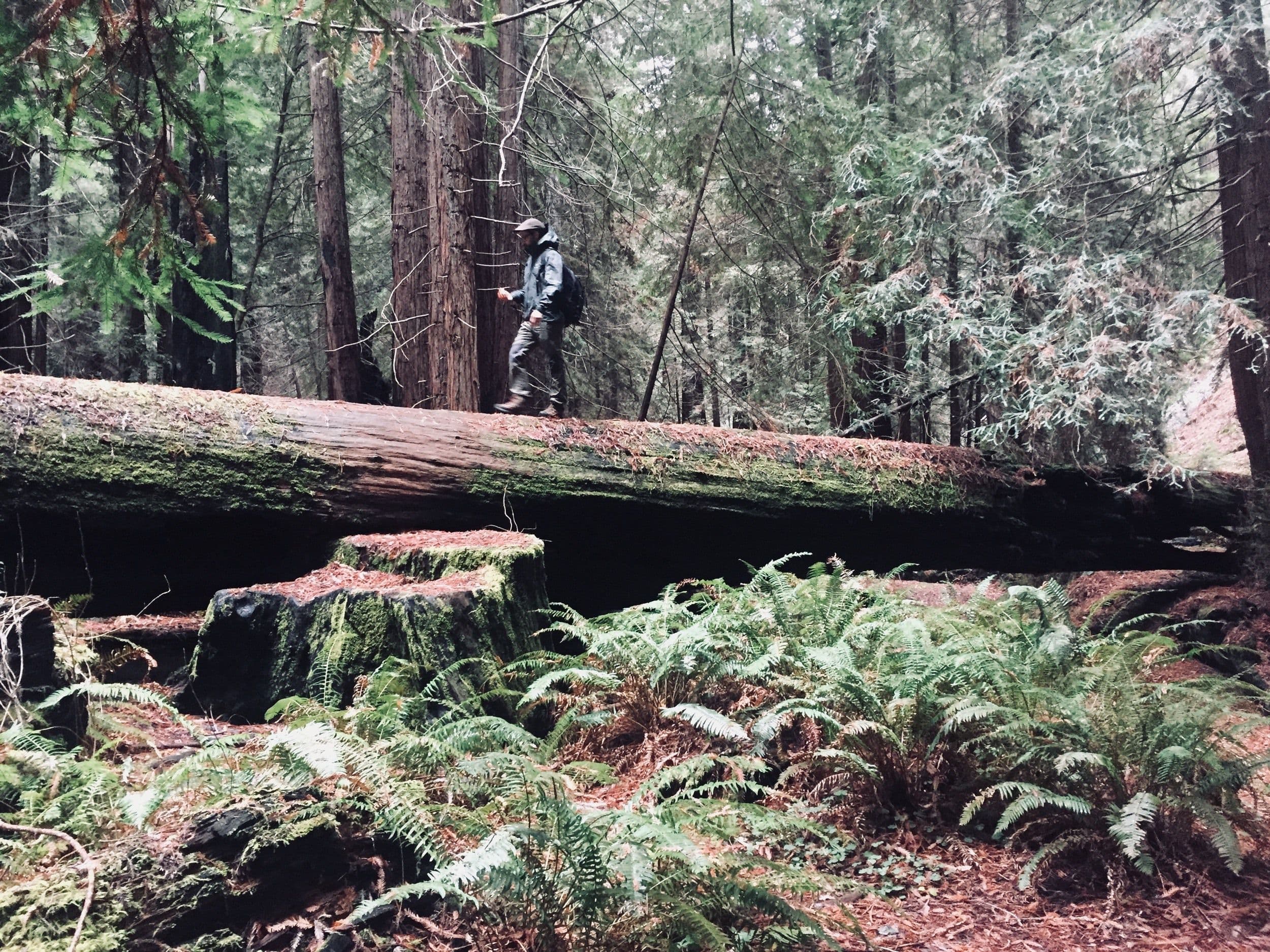 Swimsuit
You might just be camping near a magical water source to go swimming in. That means you'll need a swimsuit. Unless you like swimming in the buff in which case… nice, good on you.
Hat
Especially important amongst your clothes for camping in the summer is your hat. It doesn't have to be anything special; just make sure it protects your head from the sun and aptly reflects your inner magnificence.
Footwear
If we're talking the best shoes to wear camping, we could write an entire piece on that alone… oh, wait, here's a list of the best travel shoes for every occasion. Shoes for camping are a tricky one to discuss because they are pretty dependent on the terrain you're heading into, but I feel you can't go wrong with a solid all-rounder pair of hiking shoes.
The NorthFace Hedgehog Fastpack GTX line is a damn good choice for the men while, for the ladies, the Salomon Women's X Ultra 3 Low GTX series is a brilliant option.
I'd also recommend packing a pair of sandals or thongs (oh wait, flip-flops, sorry) for when you really can't be asked to put your boots on.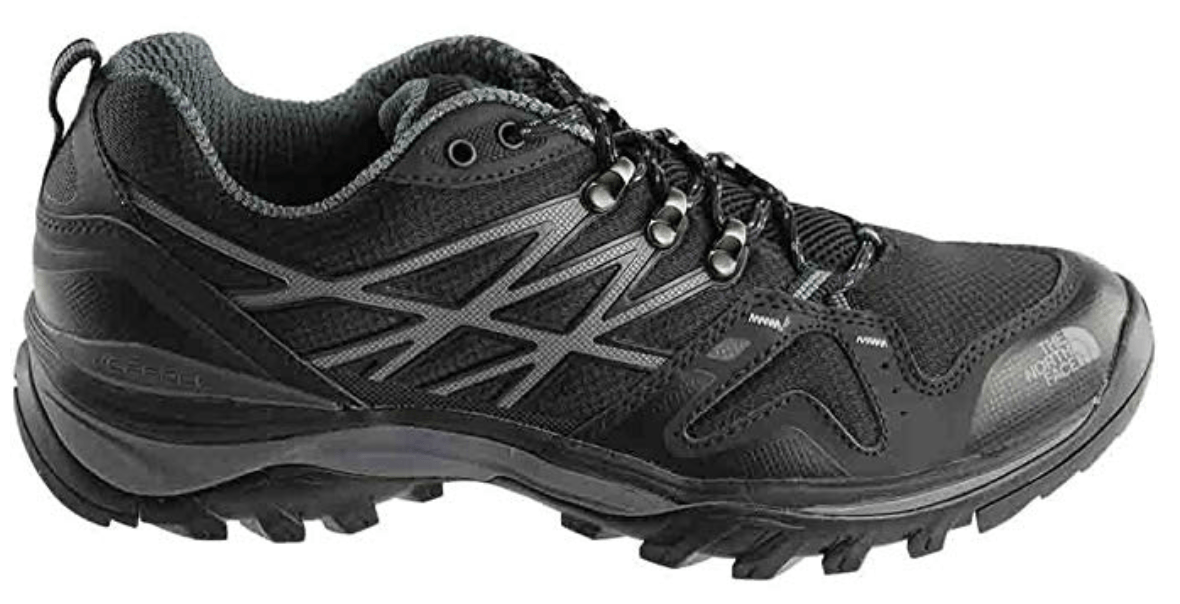 Bandana
Bandanas are a must for camping, hiking, or anything involving the great outdoors. Seriously, it's the camping apparel that just keeps giving.
How to Stay Warm When Camping in Winter
Now that we covered what to wear camping in summer and when it gets a bit chilly, what about winter? Camping in winter is a whole other beast. If you're unprepared, you're in for a shit night's sleep at best, and at worst… well… you know.
Staying warm camping in winter is a two-part game. First, there's the topic of what to wear camping in winter (spoiler: plenty of layers). Then, you need to know some of the tricks of the trade that people use to avoid… you know.
We've already discussed your base layers for staying dry so I'm just going to talk about what goes over that… starting from the top! Head, shoulders, knees, and toes!
Beanie
There's nothing like a snug woolen beanie to keep your head warm. If you've got a jacket with a hood then the combination is sublime – you'll be a toasty little Inuit.
Neck Warmer
Next up on the list of clothes for winter camping is a neck warmer. I love these things so much. When I travel, I take a snuggly warm neck warmer that I found in a forest in Japan and one thin, versatile buff that protects my nostrils from the wide variety of aromas in Asia. I cannot recommend purchasing one of these enough!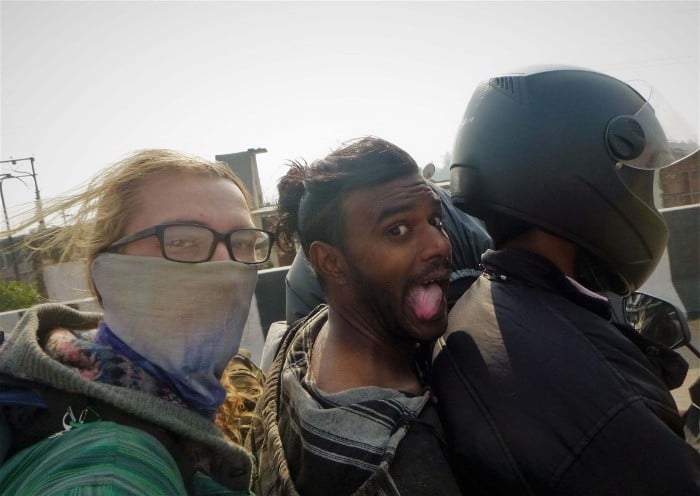 Shawl
What's a big woolen shawl really? It's just a portable blanket. Turn it into a hood, or wrap it around your body, or share it with another cold human. Shawls are for sharing!
Down Jacket
Prepare yourself for your final layer of clothes for winter camping… the almighty down jacket! These things are designed by outdoors people for the outdoors because being cold sucks. Down jackets are made for winter and essential clothes for any winter camping checklist.
Purchasing the right down jacket is super important so I'd recommend checking out our best down jackets mega-review. But if you're looking for the top of the top, look no further then the Patagonia Down Sweater Hoodie.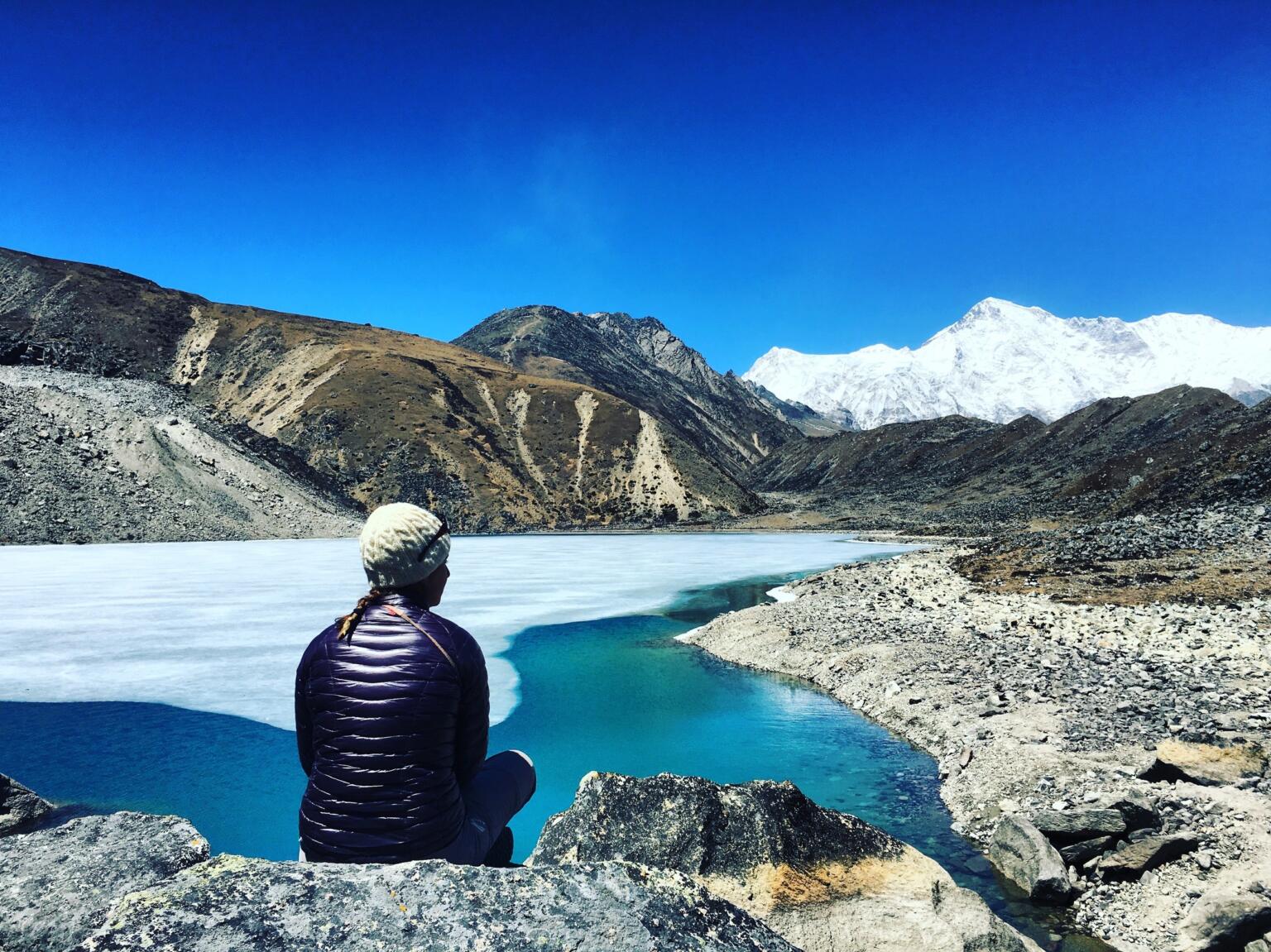 Gloves
I prefer fingerless gloves but, admittedly, the tips of your fingers get a bit cold. Alternatively, a nice pair of woolen mittens will keep your hands from getting frosty.
Hand Warmers
They're called hand warmers but you can really heat just about anywhere with them. Shake them up to activate them and then stick them in your gloves, socks, or down your undies.
Thermal Underwear
Otherwise known as long-johns. If you're seeking maximum warmth you'll be starting off your layering system with thermals. They're like underwear for your whole body.
Tights
An awesome secondary layer between your underwear and your pants. The first pair of tights I ever owned I nicked from my then-girlfriend and I've never looked back on the tights game; I'm wearing a pair right now!
I'd reckon you check out the Icebreaker 200 Oasis Leggings for the men and Smartwool Merino 150 for the ladies because merino wool is super snug.
Better Socks
I know we've already covered socks but if you're camping in winter you'll need a pair of socks that traps your feet like a clingy ex. There are endless options for thick socks but the possum socks they make in New Zealand are so so warm. Don't worry, possums are a pretty nasty pest there.
Onesie
Never underestimate the power of a good onesie on a cold-as-balls night. It can layer over all your other camping clothes so you'll be snuggly and warm. Also, you can pretty much be anything you want to be: mine is a giant poop!
Camping Hacks to Stay Warm in Winter
Now, all of your warm clothes for camping in winter are packed and ready. That means you're ready, right? Not quite yet, my friend.
If you're camping in a cold-ass place, you've got to be ready. You've got to be smart. You need to balance your winter camping checklist with winter camping knowledge.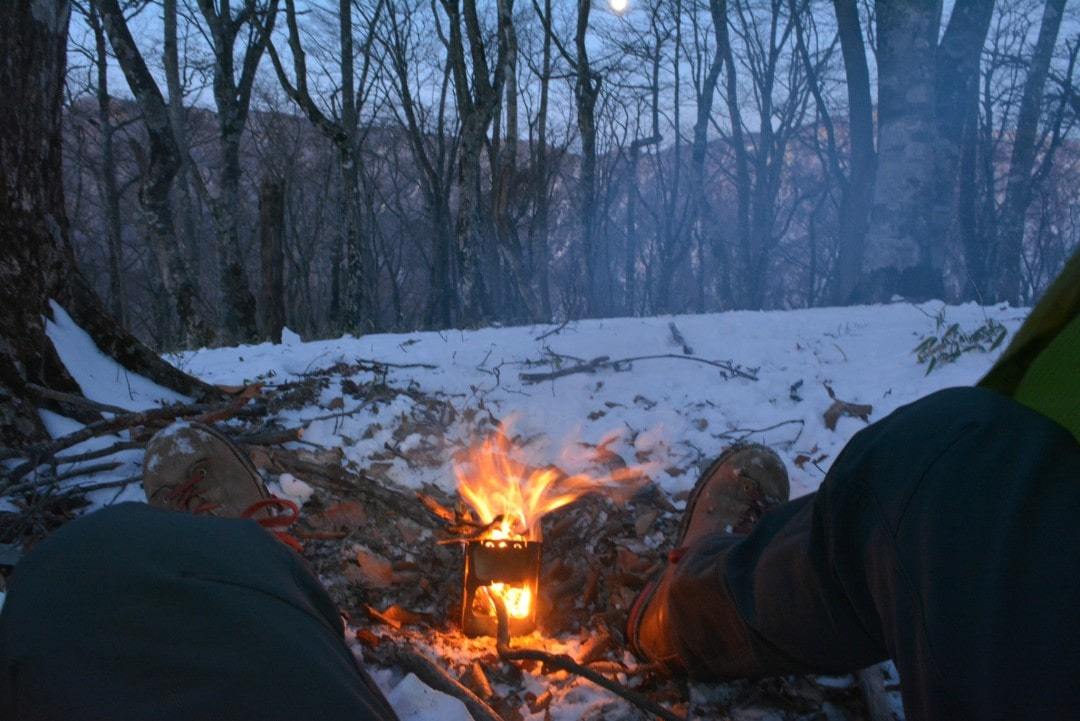 Hot water bottle – Consider adding a hot water bottle to your cold weather camping checklist. In lieu of a significant other, there is nothing quite so warm to sleep beside; it's the cherry on top of your winter camping sleep system! A heavy-duty plastic bottle works well as a substitute.
Hot rocks – Another solid winter camping hack. Find some good-sized rocks, heat them near the fire, wrap them up in towels, and put them in your tent. It's nature's hot water bottle!
Stuff your sleeping bag – About all those extra winter camping clothes you're not wearing… chuck them in your sleeping bag! It's just more insulation plus, come sunrise, the next day's pair of clothes will already be freshly-toasted by your butt-heat.
Exercise – Smashing out a few push-ups, high-knees, and jumping jacks will warm you up before you hit the sack. Just be sure to stop shy of any sweating. If you wake up blisteringly cold in the wee hours of the morning, pumping out a few more will help warm you up again. Believe me, I've been there (picture me doing high-knee jogging around a park in Japan at three in the morning).
Keep your tummy full – Going to sleep with something in your stomach to metabolise warms up your body. Short of a good snack, even a spoonful of oil, butter, or anything fatty will help warm you up.
Personal Hygiene Checklist: Staying Fresh While Camping
Sure, you're going out into the wild but that doesn't mean you can let yourself go! Even the most feral of ferals should still be looking after their personal hygiene while camping.
Feel free to play around with this section of the master camping packing list. Your personal hygiene for camping largely depends on your preferences and level of rankness. I, for one, never really bother with deodorant… but then, I don't have a girlfriend. There may be a causal connection between the two…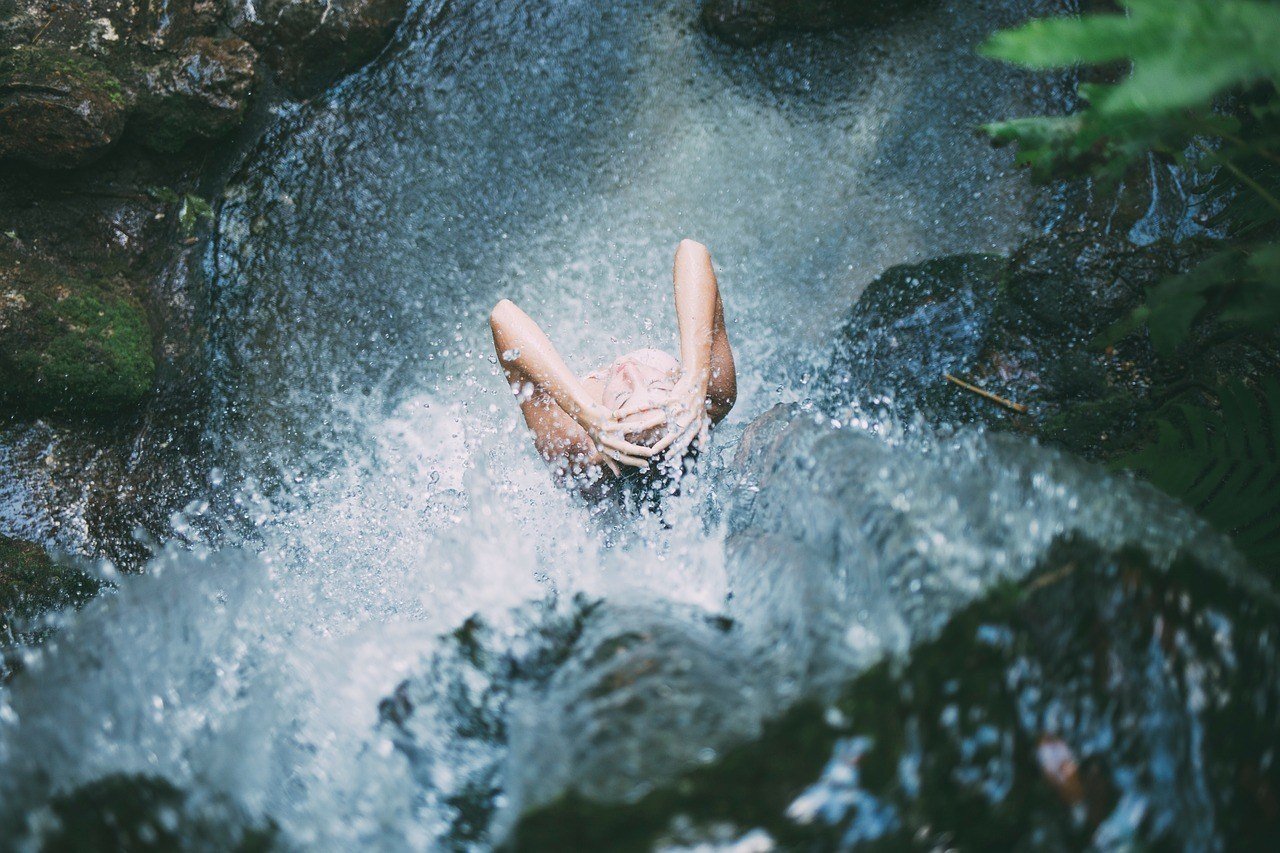 Toothbrush and Toothpaste
This goes at the top of your checklist for your camping trip, even if it's just a camping list for one night. I'm sure, statistically speaking, that this is the number one most-forgotten item in the world. Shout-out to bamboo toothbrushes for their eco-friendliness.
Biodegradable Soap
Look, I'm not going to stand here on my high-horse and pretend I have a perfect record with environmental-awareness, but we all need to try and do our part where we can. A proper all-purpose camping soap should be bio-degradable and natural to lessen its impact. Dr. Bronners Pure-Castile Soap line is a brilliant choice endorsed by rainbow hippies the world over: good for your body, dishes, and clothes!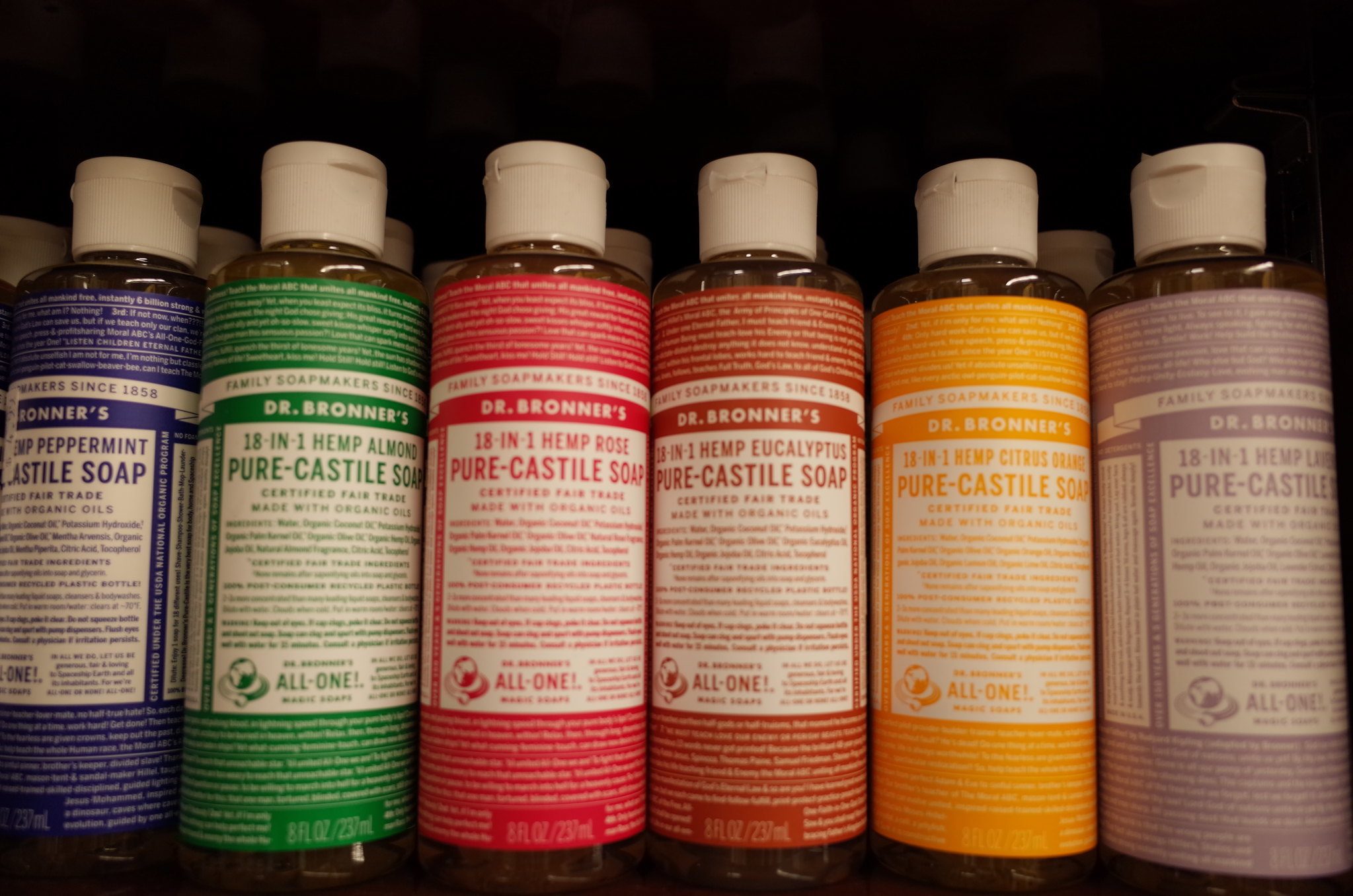 Sunscreen
Here's another safety tip for camping: don't get sunburnt. I once had a friend purposefully sun-roast his body at a festival so the sunburn would keep him warm at night. Don't be like him: wear sunscreen.
Insect Repellent
Yep, this is an essential camping supply unless mosquitoes are your best friend. Insect repellent and some repelling candles or citronella are a useful extra layer of protection.
Wet Wipes
A crucial entry on the camping hygiene essentials list: wet wipes to the rescue every single damn time. Think of them as a portable camping shower in wipe form. Oh, what's that? There are camping wet wipes in biodegradable form too… bio wipes to the rescue!
Toilet Paper
Not necessarily a 100% essential camping supply depending on your feelings on washing your ass South Asia style. Most people aren't too keen though, in which case, you'll want to put enough toilet paper on your camping packing checklist to last the trip.
Hand Sanitiser
On the off-chance you're totally ok with washing your ass South Asia style, then you'll want to double-down on the hand sanitiser to compensate.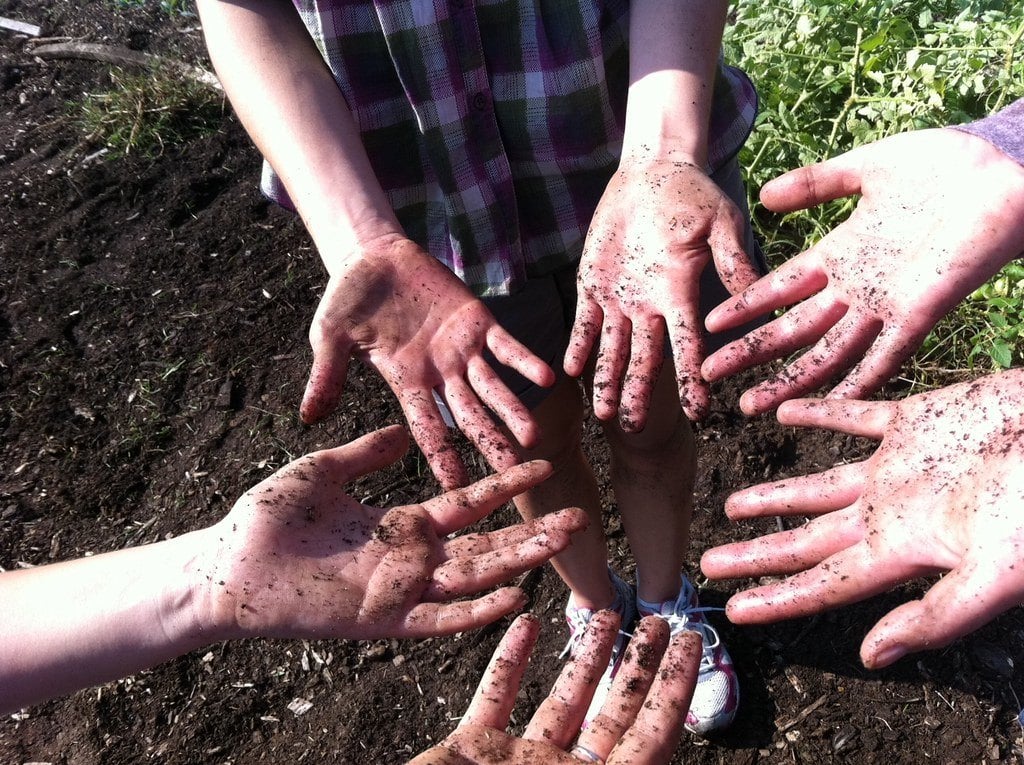 Deodorant
I don't particularly think it's necessary for outdoor hygiene but others in your camping party may disagree. Again, running theme of this master camping checklist: don't be like me.
Feminine Hygiene Products
Camping hygiene tip for the ladies which I'm confident you already know: be prepared. Sometimes, our bodies run like clockwork and, sometimes, they like to betray us. Be prepared for that betrayal… fuck you, body.
I can't comment here because I have an outie, not an innie, but I do have female friends that have reported excellent success with menstrual cups.
Chapstick
Chapped lips suck! Dude, I hate them so much. A chapstick is an important thing for camping. Hell, take two! Take six… one for each pocket!
Loofah
I am such a supporter of the loofah party. Sure, they're apparently a breeding ground for bacteria but so is your toothbrush! Loofahs are light, pack up to nothing, and suds your body real good. I consider it one of the simplest backpacking and camping hygiene essentials to carry.
Depends On You
This means whatever else you want to deck out your camping wash bag with. Shampoo, comb, razor, shower cap… these things aren't such necessary things for camping but if you want them, take them. Just don't forget the bloody toothbrush.
Let's talk about that camping first aid kit because it is not something to be skipped over: first aid is serious beeswax. For any master camping list, take a first aid kit, and for a solo camping checklist, DEFINITELY TAKE A FIRST AID KIT. Whether you're building your own kit from scratch or just restocking your current list, let this first aid kit checklist guide the way.
Ideally, whatever kit you use to store your camping first aid essentials in should be waterproof. A backpack or tackle box works exceptionally well.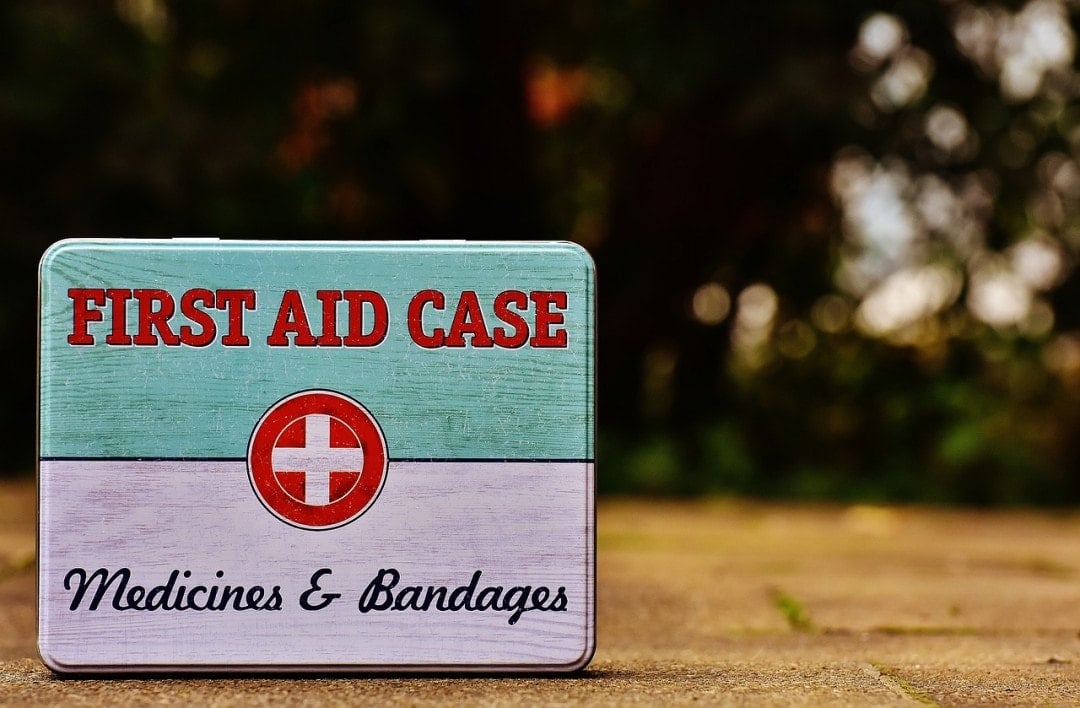 Bandages
Stock up on lots of bandages: this size, that size, and every size. Adhesive and nonadhesive; butterfly bandages and band-aids. Whatever you do, don't skimp on the bandages in your first aid supplies.
Gauze
I recommend buying a full roll of gauze and cutting it to the appropriate size and shape you need. That way, you have lots more than just a few pads.
Moleskin Bandage
Use moleskin on your feet should those nasty-ass blisters start popping up. Blisters are not something you want to be dealing with mid-hike.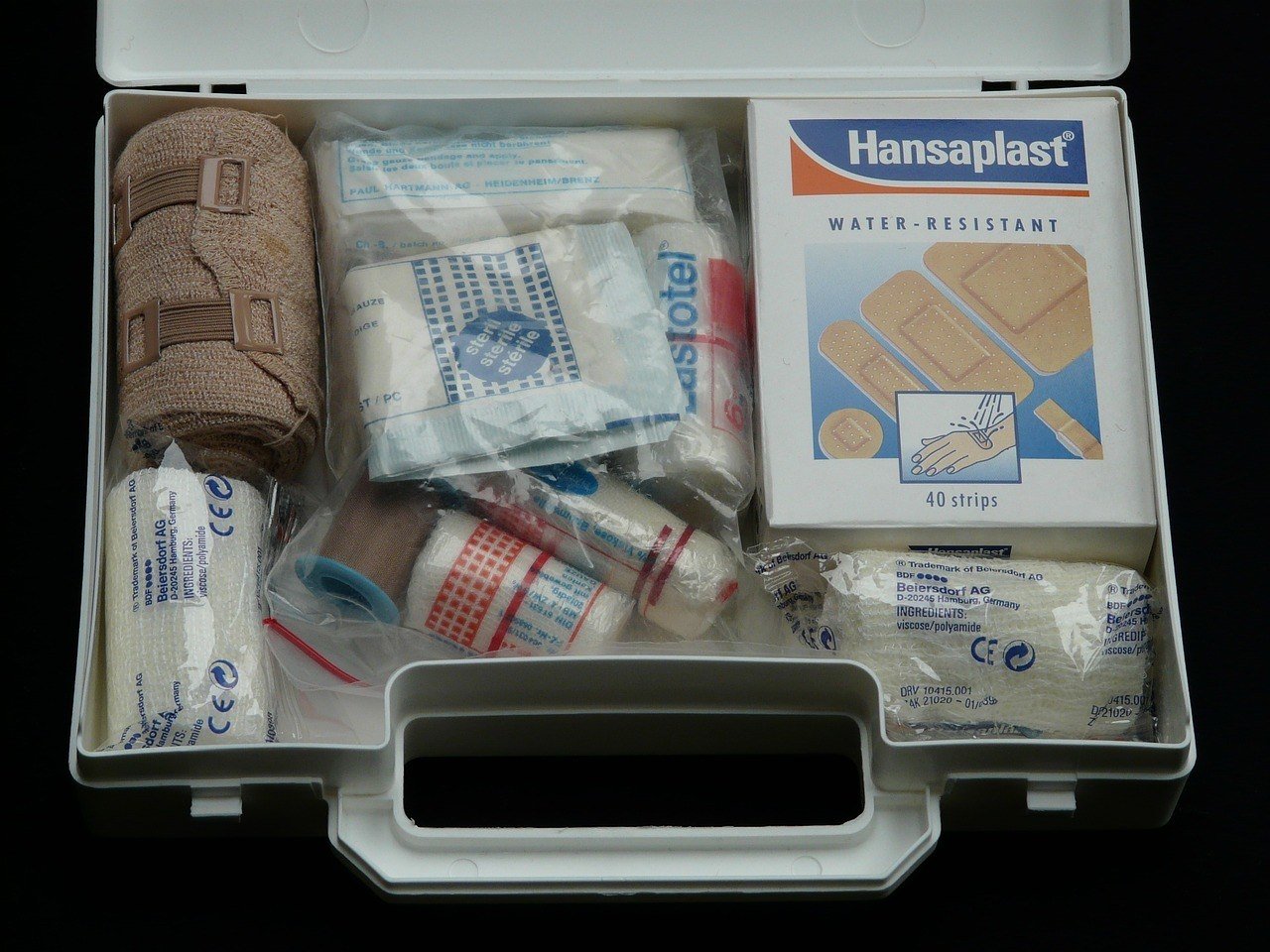 Antiseptic Wipes
If I need to specify the importance of sterilising a wound before dressing it then there's probably another first aid guide you'd be better suited to reading before heading out on a camping trip.
Antiseptic Cream
This is another extremely important first aid essential for camping. Any wound received in the outdoors needs to be properly cleaned up.
Painkillers
Paracetamol is a good all-rounder and ibuprofen is the go-to anti-inflammatory. If you have any other favourite drugs, feel free to load up your camping first aid kit with them… not those drugs, you butthead!
Tummy Meds
Anti-diarrhoea medicine (charcoal is a more natural option that works a charm) and something for those gut pains like Buscopan. You want your poops to be just right when you're out in the woods.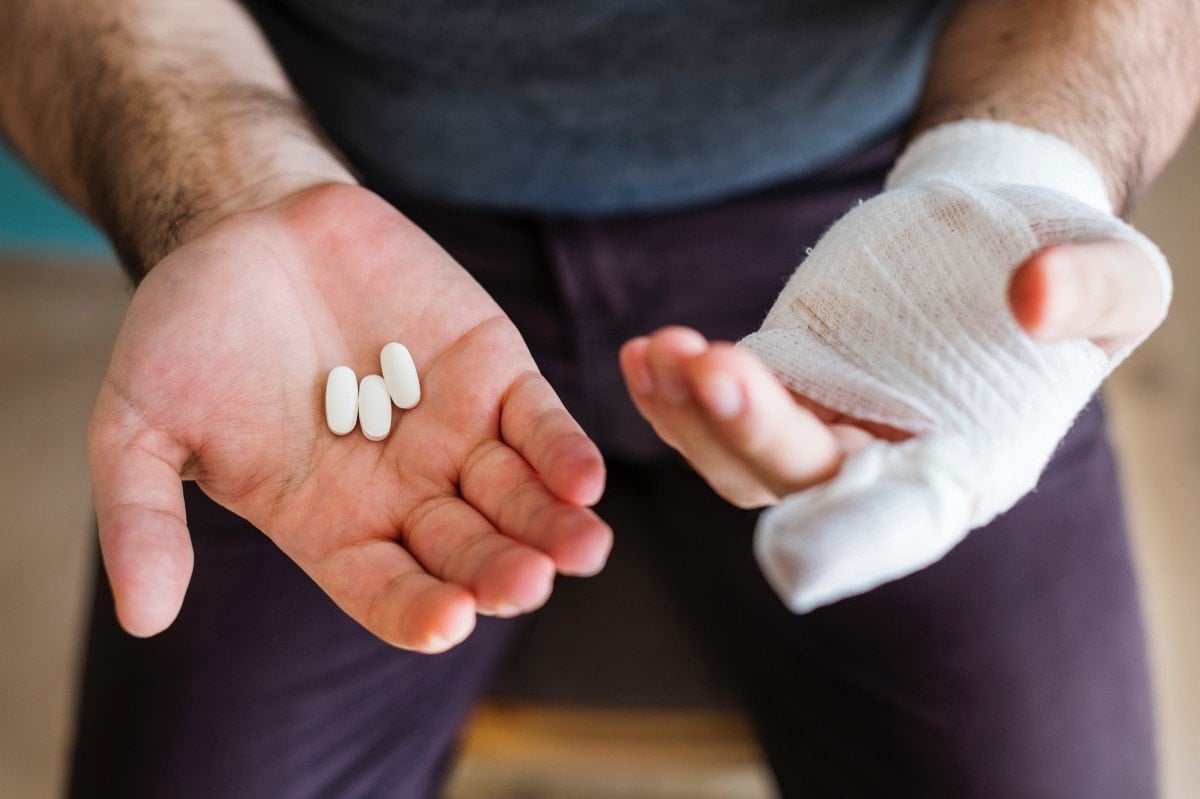 Hydrocortisone Cream
I, for one, have never been prickled by poison ivy or oak… one of the benefits of growing up in Australia. I hear it sucks a hell of a lot, though. Hydrocortisone cream is a good thing to pack for camping that helps with the itchy-bitchys.
Anti-Histamine
Allergic reactions are not something to be taken lightly. Stock up your camping first aid kit with plenty of anti-histamines.
Eye Drops
It can't hurt to take this camping. Irritated eyed suck and drops have the added bonus effect of clearing away bloodshot stoner-eyes should that be something you need to hide.
Aloe Vera Lotion
The magical, all-healing planet: this stuff is a soothing godsend. Aloe Vera treats burns, sunburn, and rashes and it smells wonderful too. It'll take those pains away.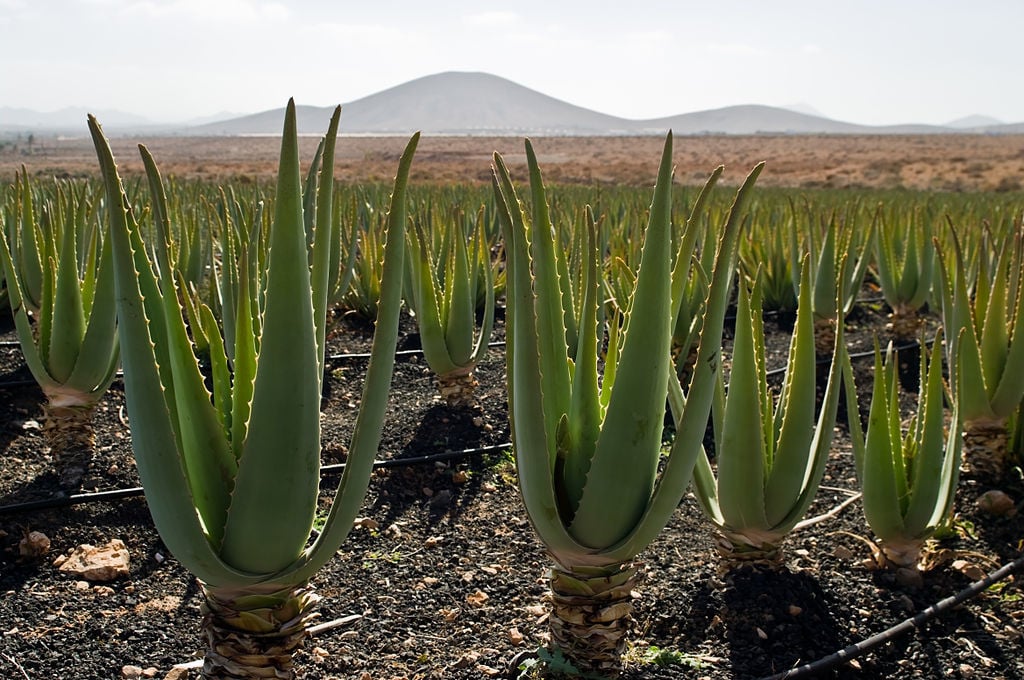 Insect Bite Cream
Hydrocortisone cream will help or grab yourself a cream for insect bites. This isn't one to forget on your camping first aid checklist considering you'll be walking into the den of all those nibbling bastard-coated bastards.
Ice Packs and Heat Packs
For swelling, pulled muscles, and slipping into your friend's sleeping bag for a mad prank.
First Aid Accessories
The last thing you'll need in a basic first aid is a handful of tools. Small scissors, tweezers, sterile gloves, and safety pins are all important for properly dressing wounds.
An emergency blanket for… you know… emergencies. And a little bit of extra duct tape too, just in case. You can never deck out your camping checklist with too much duct tape.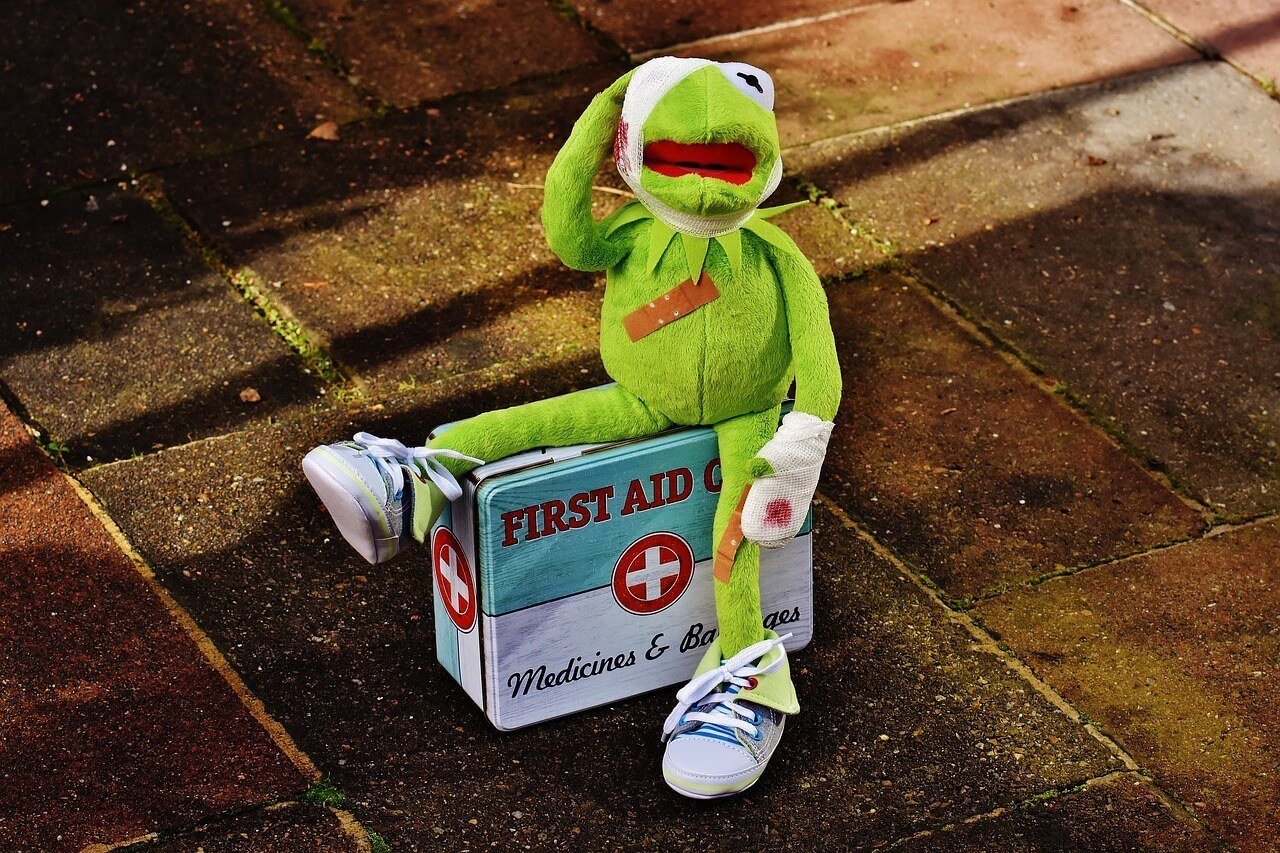 Car Camping Essentials List
The thing about backpacking is that you have to make some heavy cuts to your camping checklist. Not everything you want to take will get to go and it usually results in you squatting over your stove while using a piece of cardboard (or your hitchhiking sign) as a chopping board.
But if you're heading out in a car, life gets a little easier out in the sticks. Think of all the bonus goodies you can take!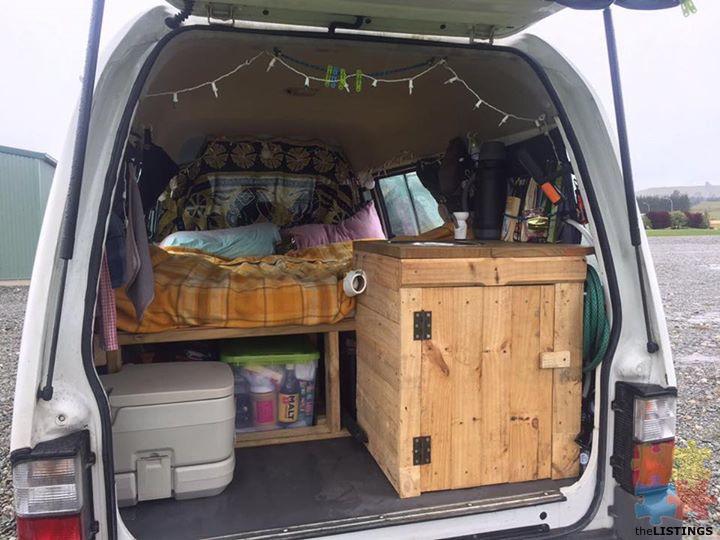 Rain Fly
I mean, sure, a tarp can do more or less the same thing but a proper rain fly is specially designed for this purpose (plus, then you have a backup tarp). Many of the best tents already come with a rain fly, pegs, and rope to protect your tent from the elements. Rain flies can also be a secondary day-shelter!
Camping Table
The fire is burning, you've just cooked yourself a dehydrated beef stroganoff, and now you're placing it on the table… oh no! You didn't bring a table; there is no table! Now your freshly-cooked beef stroganoff is all over the dirt. Well done. Bring a camp table, dickhead.
Camping Chairs
Well, if you're packing a table for camping, you've got to take some chairs too. The two generally go together. Even if you're not taking a table, camping chairs are still a good idea unless you've been hardcore practising your Asian squat.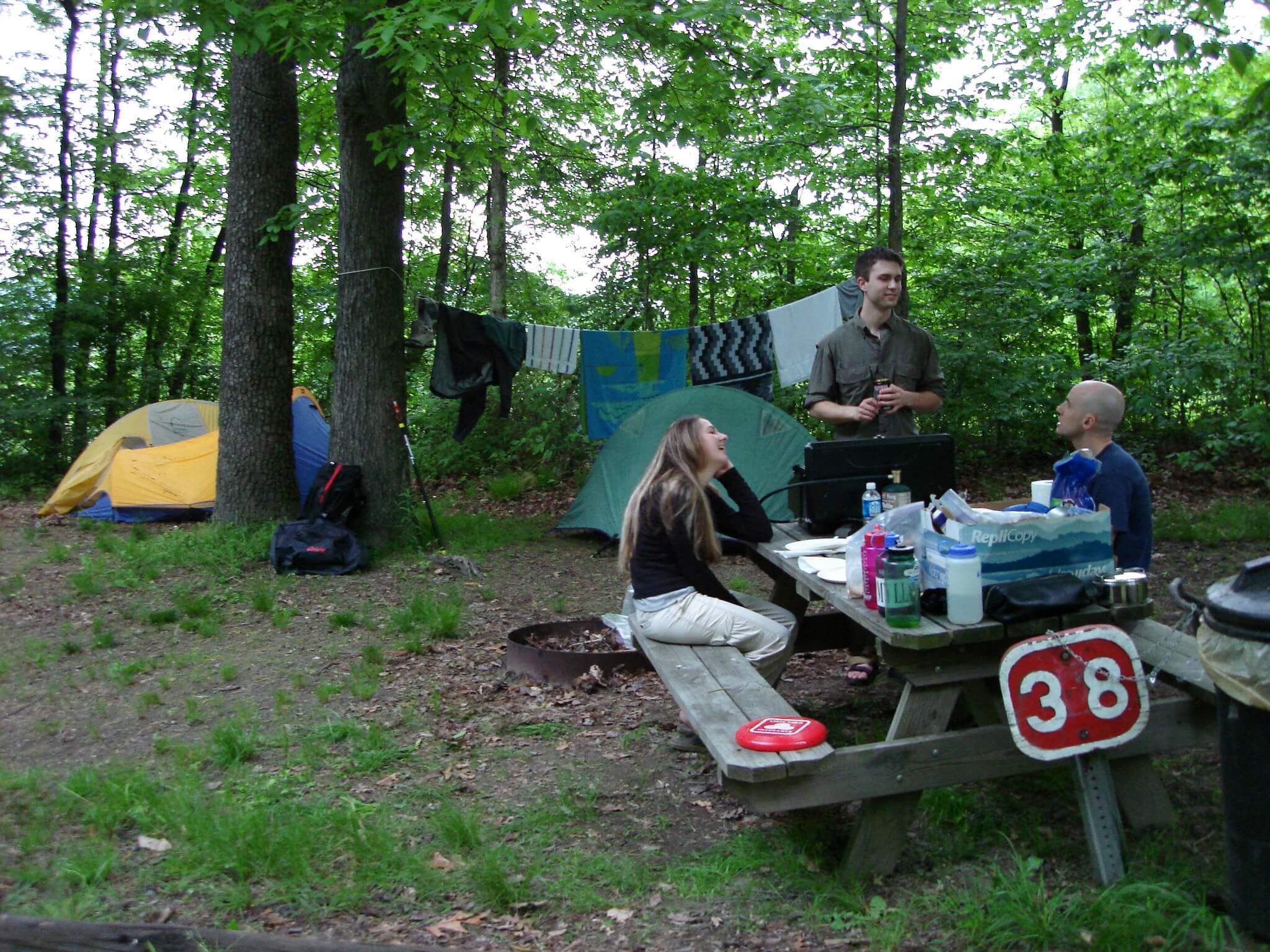 Camping Cot
These are cool; they're essentially stretcher beds so if you've got a spacious enough tent, or just want a day bed, camping cots are perfect. There are even camping cots that are cot-tent hybrids.
Not the most practical thing for travel camping, but super awesome if you're making a bush-home for a week.
Hammer or Mallet
A mallet is mainly used for hammering tent pegs into the ground but I'm sure you can find some other uses for it. I can see how it would potentially come in handy if you're attacked by a bear.
Camping Axe or Hatchet
A camping ax is good for chopping firewood, Bush-bashing off-track, and playing awful hilarious pranks on your significant other at 3 A.M. That's a camping hack: pranks get better in dark, scary places.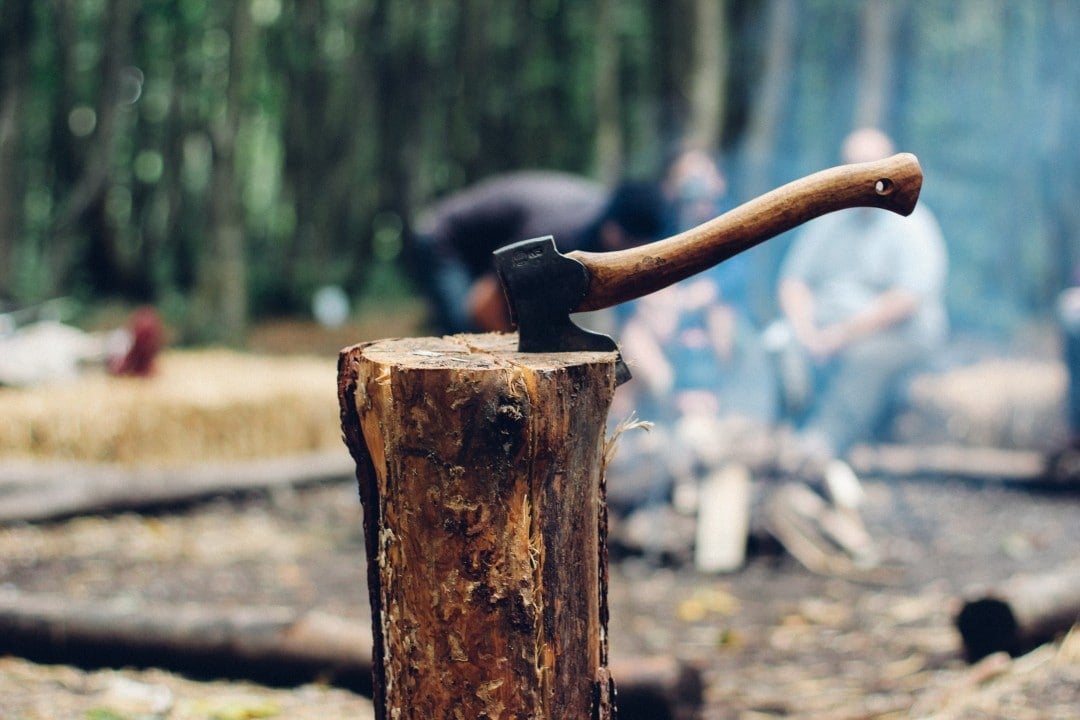 Camping Lantern
It's a nice addition to your camping headlamp. Plus, it's good ambient lighting for all the camping-sex you'll be having; no-one likes staring directly into a headlamp beam while bumping uglies.
This camping lantern is easily my favourite: it's rechargeable and the lights double as detachable flashlights.
Rope
A lot of people recommend taking a camping clothesline but I honestly don't see the point. Just take some rope; it's got a helluva lot more uses than for just hanging your clothes up on.
A rope is just one of those things that you don't need until you need it at which point you'll be kicking yourself for not adding it to your camping packing checklist.
Campfire Needs
This depends on how you build your fires: firestarters, charcoal, newspaper, etc. If you're not sourcing your wood on-site, you'll also want to take enough kindling and firewood too. Make sure you pack enough to roast all your marshmallows!
Check out the best campfire starters for all your firelighting needs!
Dustpan (and Brush)
When you get to day three and the inside of your tent looks the same as the outside, you'll understand why. It's an extremely useful thing to take camping.
Bucket
Do you know what I love about Asia? There's always a bucket; buckets are useful! A bucket is good for washing dishes and clothes, and it doubles as a bongo for campfire jams.
Extended Cooking Checklist for Car Camping
Car camping means more food, more exciting meals, and plates and bowls! Life just got a little bit fancier.
A full list of camping food to take on your trip is going to be pretty exhaustive. It's also going to depend on your likes, dislikes, and style of camping. So just consider this a starter list for what camping food to bring on your adventures.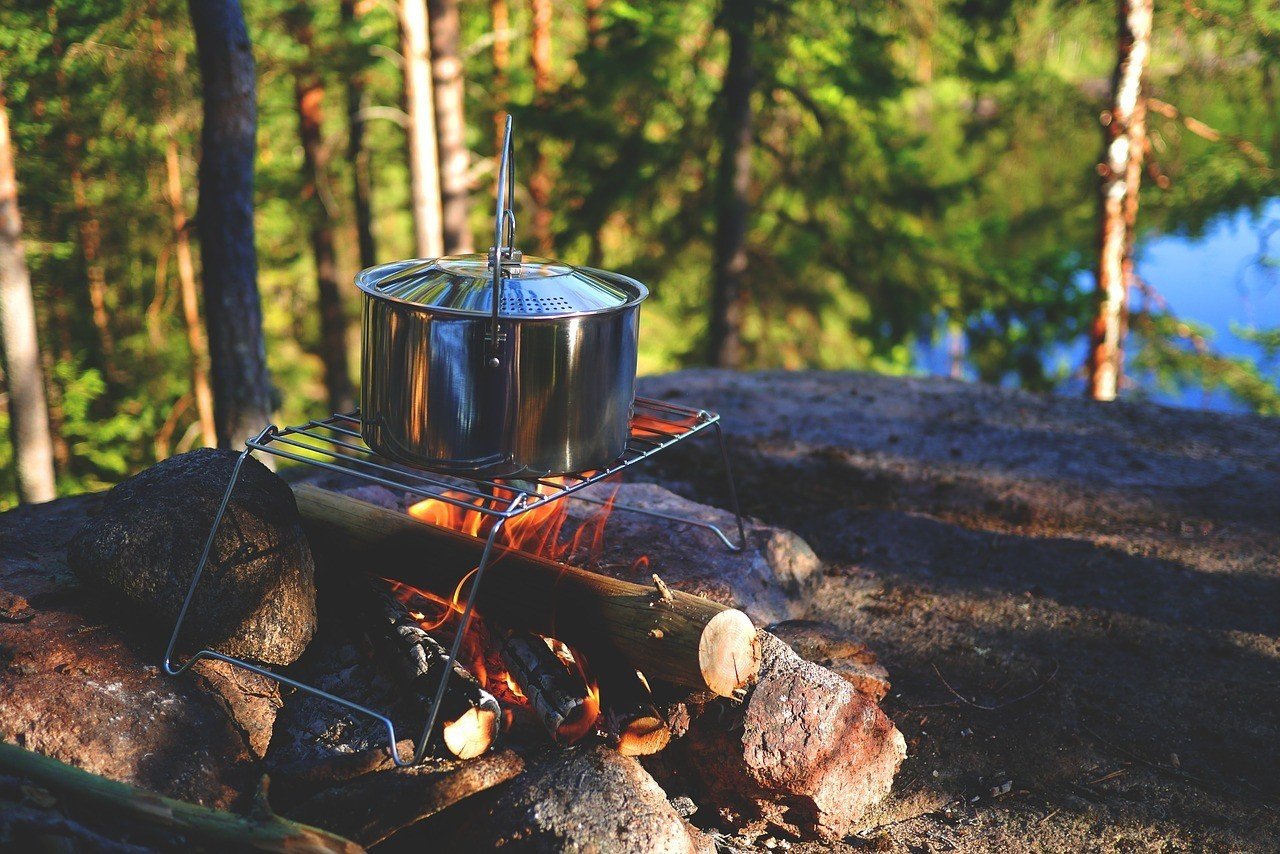 I'll give you some practical ingredients and some of my nostalgic all-time favourite camping meals. From there, you can build your own mega-list. Just be practical in the wilderness. Creme brulees are amazing and all, but maybe not the best suited for camping.
Plates, Bowls, and Cups
Not a solo camping essential but if you're with people who aren't rainbow hippies, you'll want some plates, bowls. and cups to share the love around. Just make sure they're reusable. Let's work on that eco-footprint, hey?
Camping Cooler
A solid camping cooler will keep your cold gods cold and protect them from the beasties. Keeping your food under lock and key is a pretty major safety tip for camping! There are plenty out there, but the Yeti Tundra 45 Cooler is a personal fav.
Coffee Percolator
I have a percolator; he's name is Percules. Percules is essential caming gear. Even if it's just a two day camping list, Percules makes the cut.
Sure, instant coffee is cheaper and lighter to carry but I'd never go dirtbaggin' without a percolator again after a lovely Italian couple fed me fresh brew and joints in Hampi (bless you guys). No basic camping checklist is complete without one!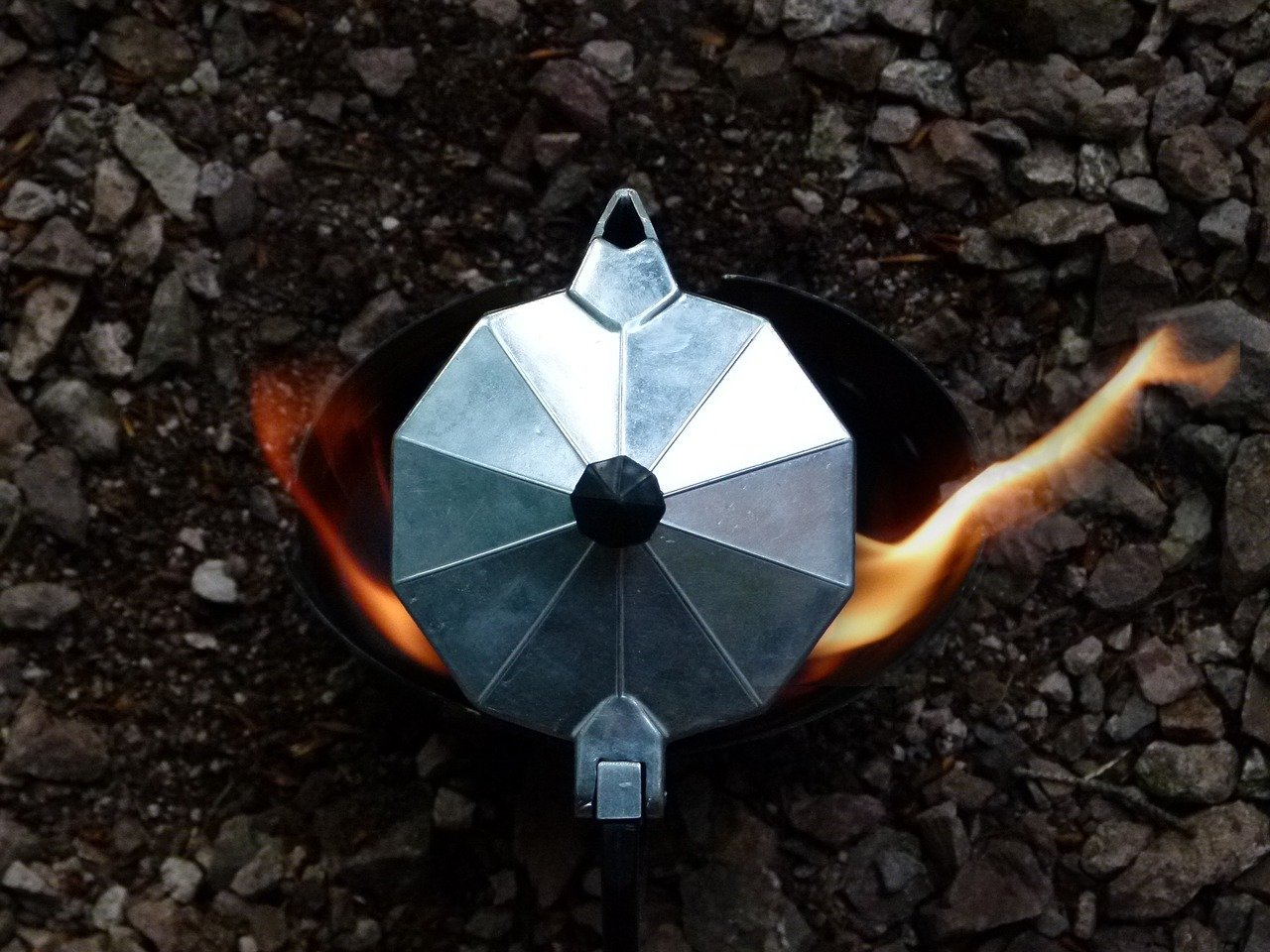 Silicone Bags
Another camping food storage item. Silicone bags are like ziplock bags but better in every possible way: reusable, tougher, and environmentally friendly. Get with the times, man!
Dishrag and Scourer
You'll be needing a dishrag and scourer for washing all those reusable plates and bowls you just bought, yeah?
Paper Towels
For drying, cleaning your hands, and sticking up your nose if it starts to bleed. Dirty paper towels make for good firestarters too!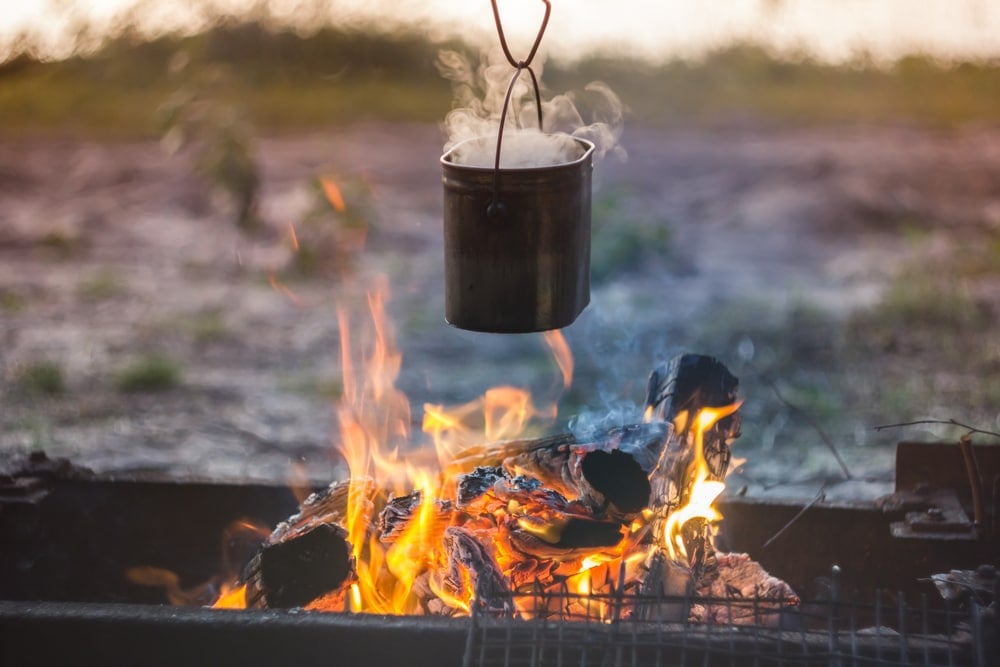 Milk
Milk is essential for camping food. How else are you going to eat your cereal and porridge? With water? Pleb!
Bread
Bread, milk, and eggs are the classic combo. You could simply live off just these three foods alone.
Your Favourite Cereal
Whether it's healthy granola or something considerably less healthy (like my favourite type of cereal) take some cereal. Cereal is a fantastic snack and great camping food idea with no cooking needed!
Meat…?
I'm a vego so I can't comment here but if you like meat, then make sure it goes on your camping food packing list! What kind of meat? I dunno… mutton? Do people still eat mutton?
Burritos
I once cooked up a pretty mean communal feast of burritos over a campfire for a bunch of dirtbag travellers. It went over damn well too. Burritos are probably one of the best camping meals you can make.
Pasta
Pasta is both super easy to cook and always makes your tum-tum happy; it's a classic camp stove recipe. Just make sure you have the ingredients for a sauce or buy a ready-made one.
Rice
Well, you have eggs, veggies, and meat, so how about fried rice? Or take some sauce and make a bigass pot of curry (another camp stove recipe classic). Rice is filling and if you're looking for a healthier option, get brown or black rice.
Pan-Mothertrucking-Cakes
This really should be the number one idea any camping food list because pancakes are an anytime food… all the time. Either make them from scratch or just take a few shake 'n' bake bottles for an easy camping meal for the family.
Oil and Butter
Both are essential camping foods for lubricating, cooking in, or making salad dressings. You'll want, at the very least, oil, but butter is a nice addition too for your hobo-potatoes.
Your Sweets, Your Spicy, and Your Sauces
I lumped this all into one category because I'm efficient like that. This means anything you need to enhance the natural flavours of your camping recipe ideas. As a shortlist:
Sugar
Honey
Maple syrup
Salt and Pepper (DO NOT FORGET)
Chilli
Assorted Spices
Tomato and/or BBQ sauce
Sweet chili sauce
Da Munchiez!
Whatever it is you crave when the munchies start kicking in, make damn well sure it's on your camping trip's food list. Chocolate, cookies, candy, cookies, chips, cookies… ok, so now you know what my favourite is.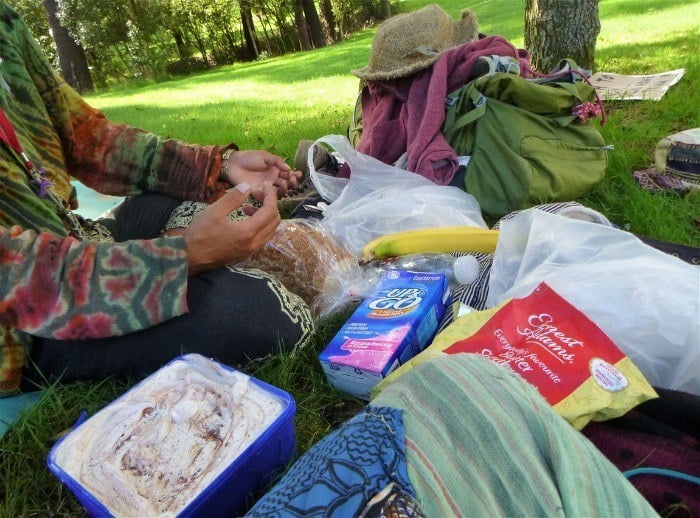 Marshmallows
This gets its own dedicated entry because if you leave marshmallows off the camping food checklist, then you get throat-punched and die and then go to a special section of hell reserved for people who left marshmallows off the camping food checklist. Don't forget the marshmallows.
The Goodies
I'm sneaking this into the camping food checklist though it could be considered a consumable (wink-wink). If you're a drinker, you'll want liquor. If you're a smoker, don't forget the smoke. And if you're a fan of anything else while out connecting with Mother Nature, remember to pack that too…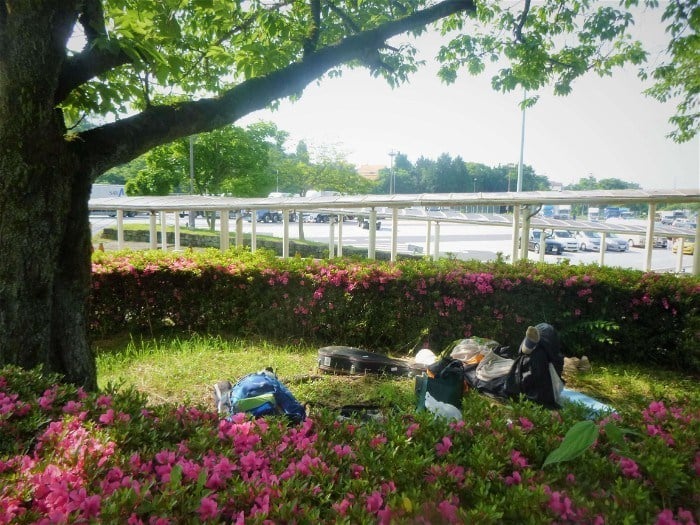 Fun Things to Bring Camping
Your whole trip can't just be 'Camping Survival: the no-fun police say bring twenty first-aid kits'. There must be shenanigans too! Whether it's for things to do camping alone or with your mates, bring some goodies to play with!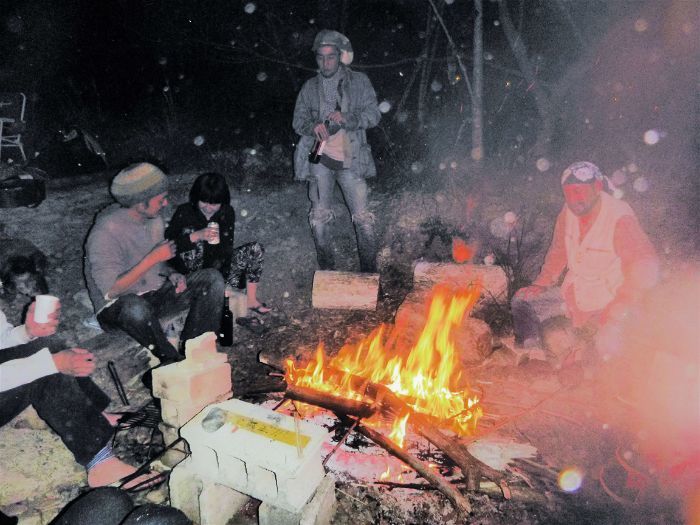 Instruments
Oh, there's no way you didn't see this one coming. Campfire jams have been part of human history since our ancestors first realised a mammalian ribcage makes for an excellent xylophone. Jamming as a group is da best and bringing something to play your lonely traveller blues away makes for great solo camping gear too.
There is really no limit to what acoustic instruments you can bring camping: guitars, djembes, ukuleles, harmonicas, or your lovely, beautiful voice. Let's rock, today!
Journal
Be it for drawing or writing, I consider my journal to be a camping essential. When you're out there alone in nature and questions of the life you've led and the underlying interconnectivity of everything start surfacing, it's good to have somewhere to air those thoughts. Or maybe I just overthink things.
Book (or Kindle)
You're lying in a hammock with the sun filtering in through the tree canopy from above, falling in spots all around. What better place to read a book! Or, if you're a truly avid bookworm, a Kindle is an even better thing to take camping.
Camera
Wandering around nature with a camera is an extremely fun thing to do while camping. I find it to be a meditative process: everything is viewed through new eyes as you look for hidden intricacies to photograph.
If you're genuinely wanting to get into the photography game then check out our best travel cameras review for some compact options that can take a lot of hits.
If you're looking for a good jumping-off point in point-and-shoots then have a look at the Canon PowerShot G9X Mark II; it's a high-quality starting point that won't murder your wallet as much as other options.
Speaker
There is a time and a place for everything. Sometimes, when you're chilling in nature, silence is what you need. And, sometimes, you just want some goddamn tunes! I am a huge fan of JBL speakers, the Flip 5 in particular because it's bullet-proof and sounds mint. If you're looking for something lighter and more travel-friendly though, the JBL Go 2 is another good option.
Cards
Oh, come on. If you've backpacked anywhere you already know that someone always brings cards… so why not be that guy! Card games are a great thing to do while camping at night when everyone is a few drinks deep and wants to shit-talk each other. Oh, psst, hey, take UNO because it's rad.
Board Games
Extending on the theme of card games, board and other various games are another fun thing to bring camping. Many friendships were forged over campfire games night and many have been lost too.
Sports Games
Your options are pretty endless in the games to take camping department: soccer, football, frisbee, or those sweet portable table tennis sets! I love those things!
Fishing Rod
For some, this is survival camping packing 101 and for others, it's just a fun thing to do. Personally, for me, it's neither, because fishing bores me shitless. But, if you enjoy it, then your fishing gear is a fun thing to take camping.
A Stuffed Companion
This is my tip for solo camping for beginners: take a friend. Not a real friend but a soft and cuddly one with beady eyes that never talks. You may be laughing at me now, but when it's dark and cold in the middle-of-nowhere you'll be glad you did: trust me.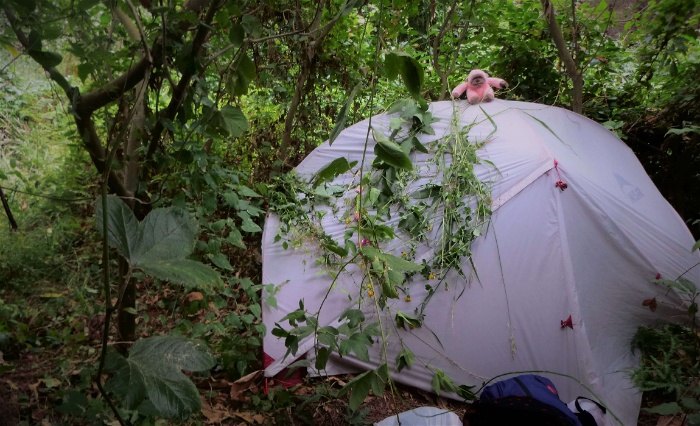 Family Camping Checklist
The rugrats are tagging along… that means extra layers of responsibility. A family camping checklist has everything I've previously mentioned, but there are also a few other things to be mindful about. Some stuff to keep the ankle-biters from biting too hard and then just the extras. Extras of everything.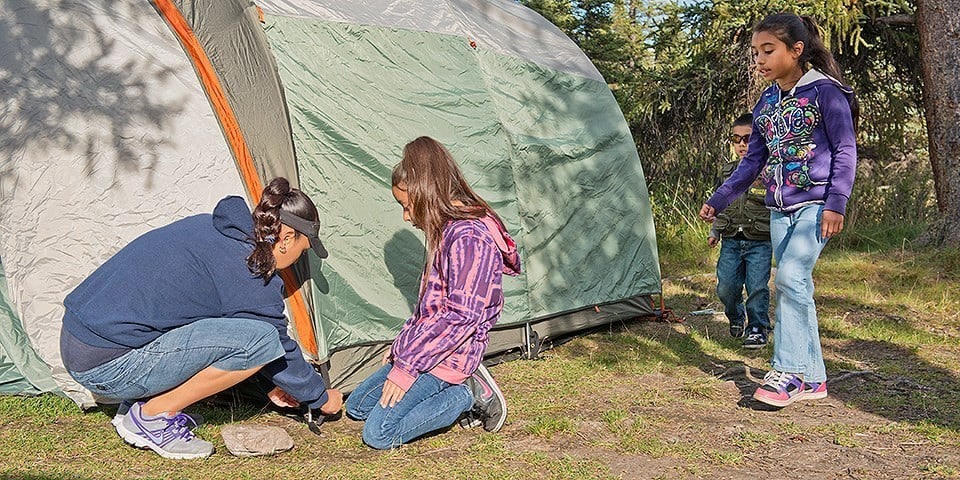 Magic Fire Powder
This stuff is the perfect trick for anybody tripping on acid and what are kids but little trippers! You throw the magical fire powder in a fire and the flames change colour. Pretty simple but an awesome thing for camping with kids.
Glow Sticks
This is a tentative recommendation because when these things break it's a disaster for both the environment and the tiny person covered in the liquid. Still, if you can control the buggers, then kids love things that glow in the dark – it's pretty common knowledge.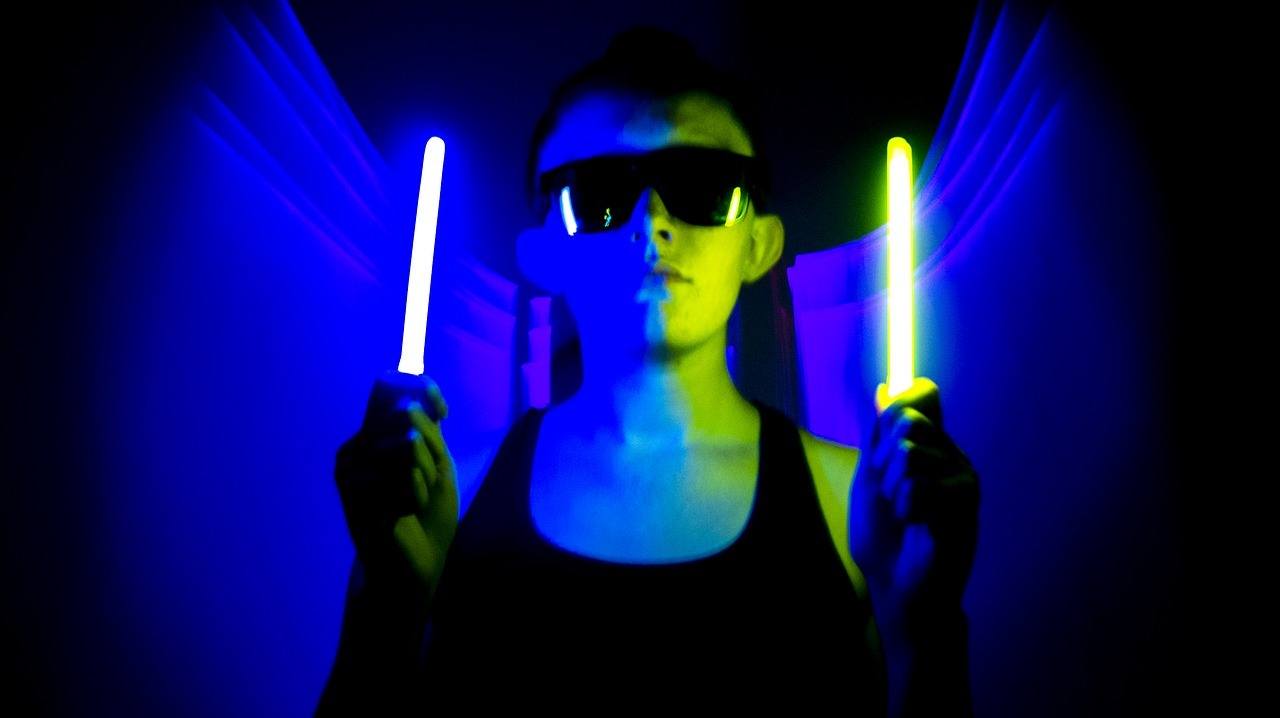 Toys
You're not going to need heaps of these but adding a few of your kid's favourite toys to the family camping checklist certainly doesn't go astray.
Creature Comforts
By that, I mean something that your kid finds calming. If they have a favourite soft toy, blanket, or something that brings them peace, that's a smart thing to bring camping with the family. Consider it an emergency option for when shit hits the fan.
Colouring and Drawing Gear
It's another smart thing to take camping with the kids, especially if the weather turns sour. It'll buy you a couple of hours, at the very least.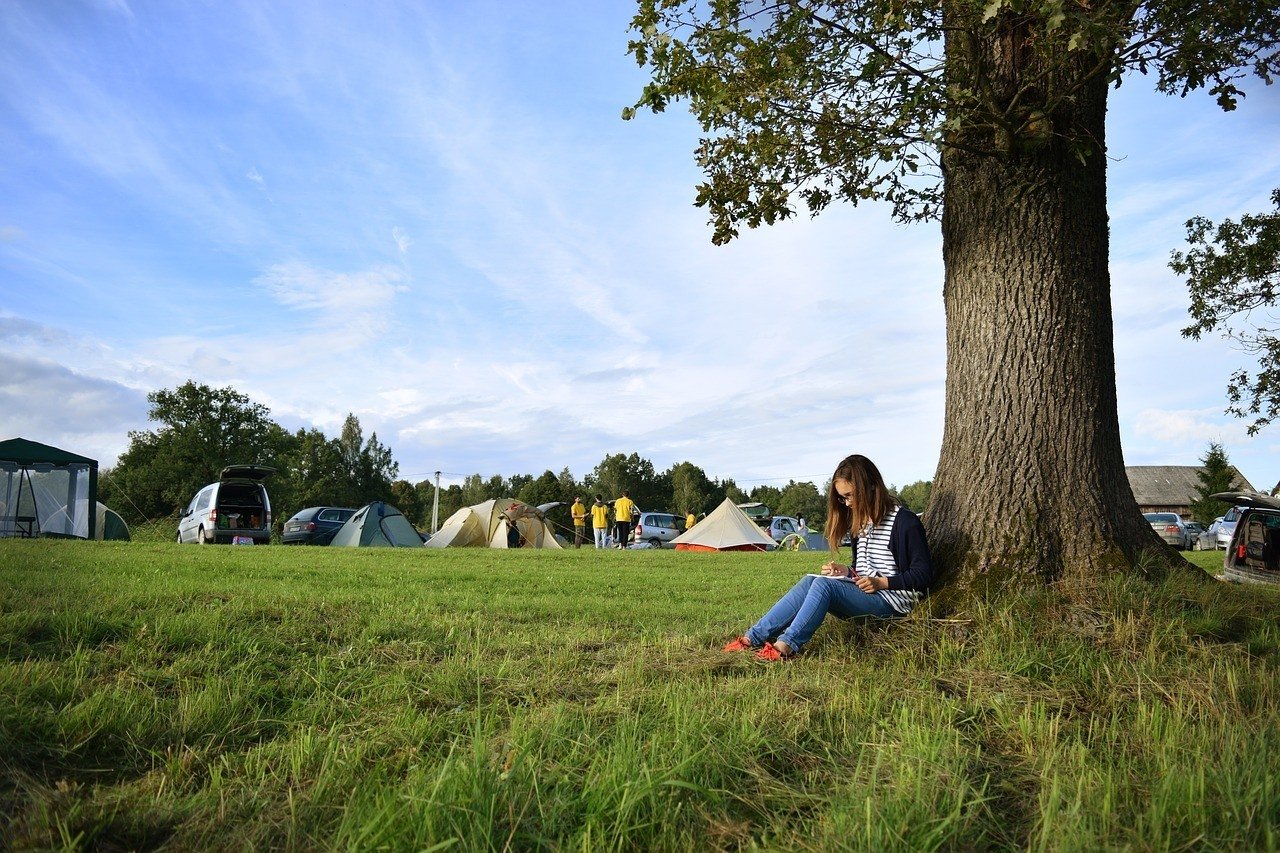 Scavenger Hunt
This is more of a fun thing to do when camping with the family. It's actually a really great activity for kids; rummaging around the bushes looking for various bits and pieces. Hell, make it an incognito educational activity: they'll never know.
iPad
Now, I heavily debated with putting an iPad on the family camping checklist for, I hope, obvious reasons. However, given the choice between 72-hours of unadulterated children or sticking them in front of an episode of Dragon Ball Z (that's right, my hypothetical children watch cool TV shows)… I know what I'd choose.
Swimming Toys
If you'll be swimming while camping, bring pool toys. Kids love pool toys. Hell, I love pool toys! Floaties, pool noodles, inflatable rafts… whatever you got.
Baby Necessities
Maybe you're camping with a baby in which case, good on you! That means you'll need plenty of all your baby bits and pieces; really, that's just a whole other camping checklist in of itself.
Make sure to bring plenty of nappies, baby food, toys, blankets, and everything you need to keep your gremlin happy. Oh, and plenty of cuddles too!
Extra Cooking Equipment
Now, obviously extra food is important, but you'll also want to take plenty more of the gear for camp cooking: pots, utensils, chopping board, etc. You'll be cooking up camping meals for the whole family so the more prepared you are, the easier it'll be!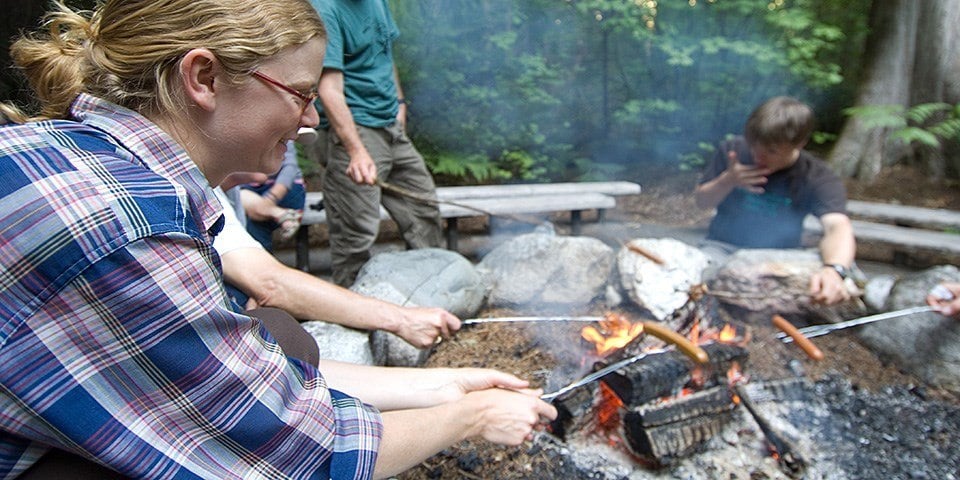 An Anti-Gremlin Bag
I'd say this a super important essential for a family camping trip checklist. It's a small bag you'll pack with anything that can be used in the case of an emergency… the emergency being if you're Mogwai starts metamorphosing into something more dreadful.
Pack your anti-gremlin emergency kit with yum snacks, a toy, some first aid kit essentials, a lollipop, and whatever else saves the day in a flash.
RV Camping Checklist
The beauty of RV camping is that you can take more stuff. More of your creature comforts. Why take one coffee percolator when you can take two!
With your RV camping checklist, expand out from the standard checklist to make the ultimate and best camping packing list you can. Make a home away from home. Take a couple of nice pillows; you deserve it. Because you're wonderful.
But, don't forget the RV camping essentials. If you do, I'm taking back those pillows. Here's a list of the RV camping things you should definitely remember to take… if you want to keep those pillows.
RV Maintenance Checklist
The first thing on our RV packing list isn't actually packing. But it's still the thing that should be at the top of your RV camping checklist before heading out on any grand journeys. Tune up your RV: service, maintenance, and air freshener included.
Jumper Cables
If you're camping in an RV, remember to pack jumper cables. If it's not you who goes flat, it'll be someone else. Then it's like: 'Dude, I was totally gonna pack the jumper cables' and you've got egg on your face. Important thing number one on your RV camping checklist.
WD-40
I have to put this here just of sheer virtue of how significant it was to my childhood. WD-40 can fix anything; that's what Mum taught me.
Electrical Tape
Duct Tape's cute best friend that you sometimes sneak peeks at. Definitely keep it alongside the rest of the tools on this RV camping list (but don't let Duct Tape know).
Toolbox and Tools
You're going camping in an RV, so remember to take your toolbox. All the tools you might need should there be a mishap: screwdriver, wrench, pliers, flashlight, etc. It's better to be prepared! You could also try getting a multi tool that acts as a screwdriver, knife, and water bottle all in one.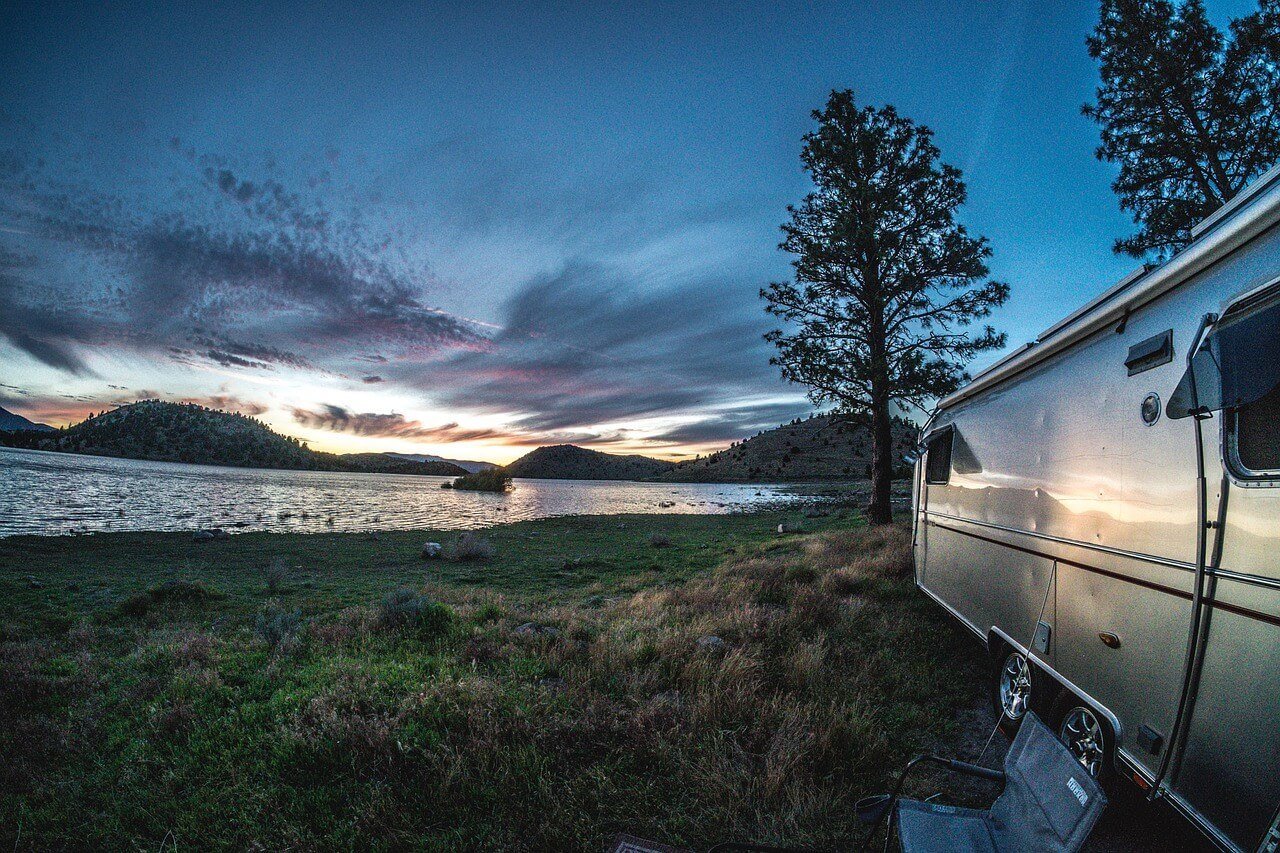 Trailer Level
A trailer level to level out your RV trailer. That way you don't have to sleep on an incline (and your condiments stay in one place too).
RV Trailer Hitch
Remember to take all the necessary equipment for the smooth operation of your trailer hitch. That means your handle, grease, and any repair supplies too.
Wheel Chocks
Wheel chocks are an RV camping essential to stop anyway runaway vehicles. I imagine chasing a renegade RV through the woods could end poorly.
RV Sewer Hose
Don't forget this one or you'll be regretting it several days into your expedition when suddenly it's time to drain the tank.
Extension cord
It's one of the RV essentials that really should be permanently stored in your RV. And take a power board too!
FAQ about the Best Camping Checklist
Still have some questions? No problem! We've listed and answered the most commonly asked questions below. Here's what people usually want to know:
Camping Checklist – Final Thoughts
Guess what? I'm going camping this weekend! I've just finished up this camping checklist and I'm going camping this weekend. Isn't life so damn perfect sometimes?
So, I'll make you a deal. I'll put my money where my mouth is. I'll print off this camping packing list and I'll use it for my own camping adventure this weekend.
If it's as perfect as I think it's gonna be, I'll let you know! If it's not… well… that sucks a whole lot. That's a nearly 10k wordcount piece I have to rewrite… oh boy.
…
Life update: The Broke Backpacker's Master Packing List for Camping is a resounding success! Ten outta goddamn ten. You are welcome!
Go have some wonderful adventures, my friend.
---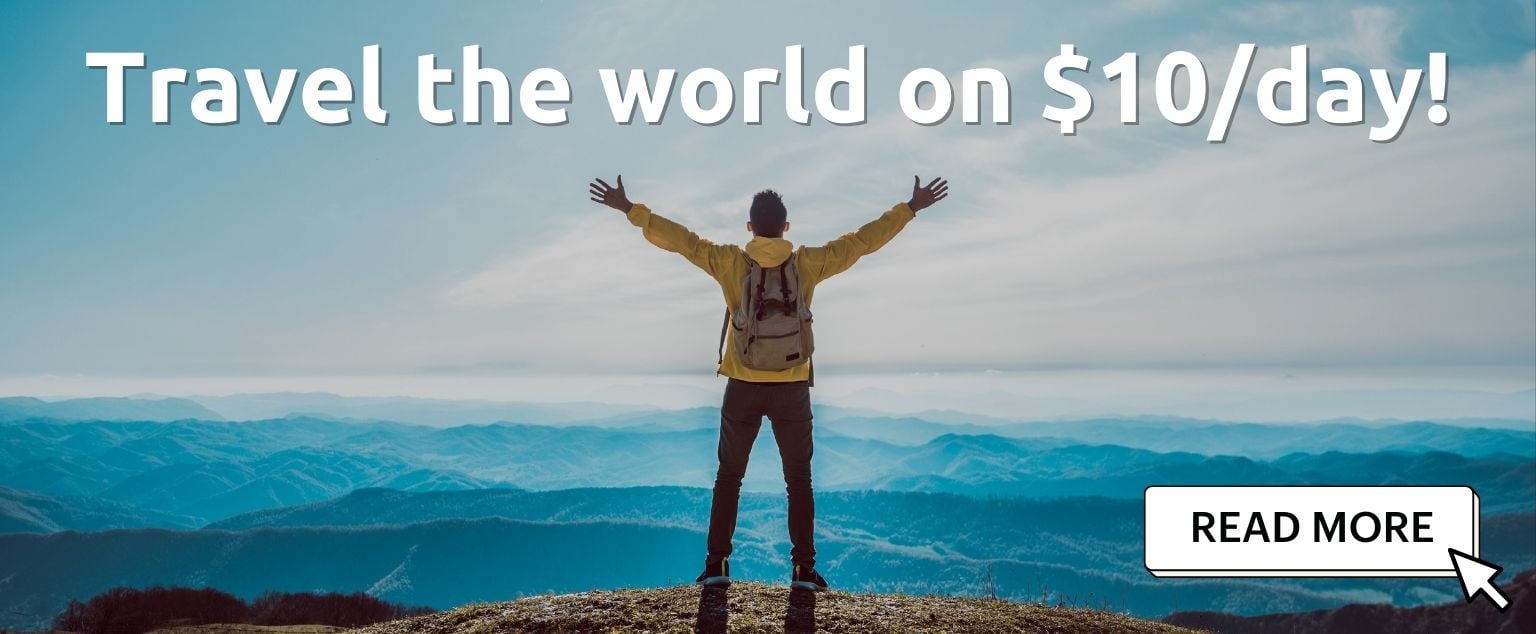 And for transparency's sake, please know that some of the links in our content are affiliate links. That means that if you book your accommodation, buy your gear, or sort your insurance through our link, we earn a small commission (at no extra cost to you). That said, we only link to the gear we trust and never recommend services we don't believe are up to scratch. Again, thank you!