Travel inherently means downtime. There's waiting for transport to depart, the relocating bit, and a myriad of other periods of time when you can't do much more than wait. How do you fill this time? You could impatiently look at your watch, stare into space, read a book – or enjoy your time by playing a travel game!
There are a whole host of travel games out there, and whatever your tastes you're sure to find one that meets your needs! Whether you're looking for the top travel size games for adults or maybe something for the kids, we've got it all covered.
Want to find out then? Simple – read on!
Quick Answer: The Best Travel Games
BEST PICK TRAVEL GAME
BEST PICK TRAVEL GAME
Bananagrams
Price > $
> Lightweight
> Needs just 2 players
BEST TRAVEL BOARD GAME
BEST TRAVEL BOARD GAME
Travel Monopoly
Price > $
> Self-adhesive board
> Up to six players
BEST TRAVEL CARD GAME
BEST TRAVEL CARD GAME
Exploding Kittens
Price > $
> Easy to understand rules
> Small to pack
BEST TRAVEL GAMES FOR ADULTS
BEST TRAVEL GAMES FOR ADULTS
Cards Against Humanity
Price > $$
> Strictly for adults
> 4-20 players
BEST TRAVEL GAME FOR COUPLES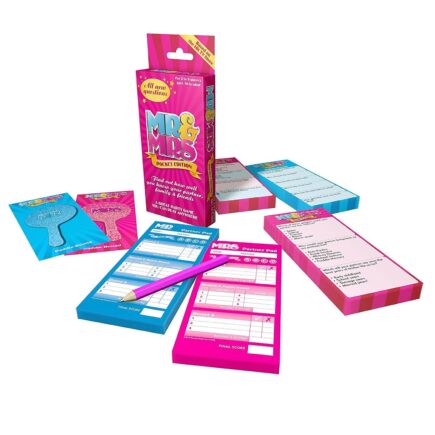 BEST TRAVEL GAME FOR COUPLES
Mr and Mrs Pocket Edition
Price > $
> Includes all you need to play
> Best played as a couple
BEST TRAVEL GAMES FOR FLIGHTS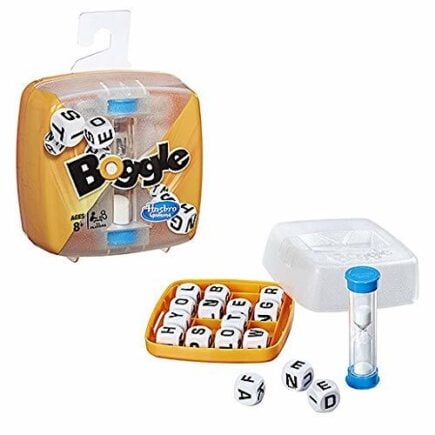 BEST TRAVEL GAMES FOR FLIGHTS
Boggle
Price > $$
> All the parts kept in a carry case
> Can be played for just 3 minutes
BEST TRAVEL GAMES FOR ROAD TRIPS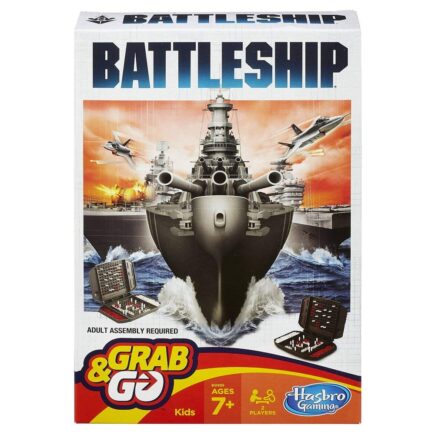 BEST TRAVEL GAMES FOR ROAD TRIPS
Battleship Grab & Go
Price > $
> No need to pass tokens between players
> Travel friendly
BEST TRAVEL GAMES FOR FAMILIES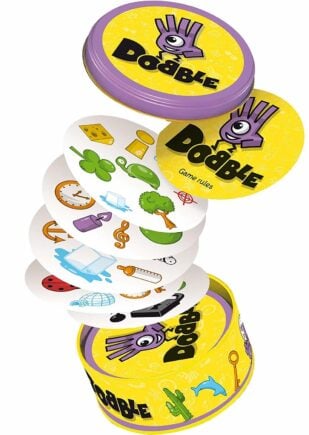 BEST TRAVEL GAMES FOR FAMILIES
Dobble
Price > $
> Game for almost all ages
> Metal carry tin
BEST TRAVEL GAME FOR KIDS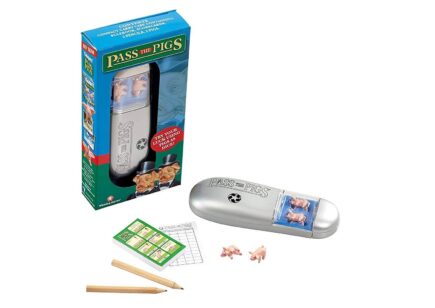 BEST TRAVEL GAME FOR KIDS
Pass the Pigs
Price > $
> Doesn't require adult supervision
> Simple to understand
BEST TRAVEL GAME FOR PRE-SCHOOLERS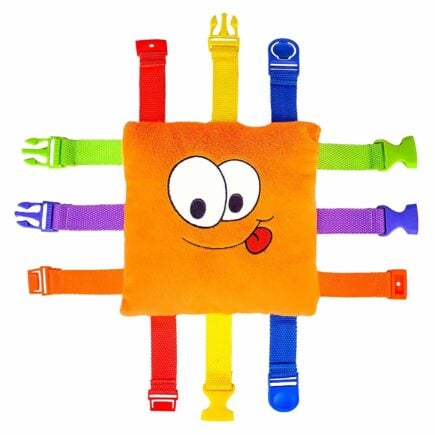 BEST TRAVEL GAME FOR PRE-SCHOOLERS
Buckle Toy Bizzy
Price > $$
> Specifically designed for pre-school children
> Educational
BEST TRAVEL GAME FOR 2 PEOPLE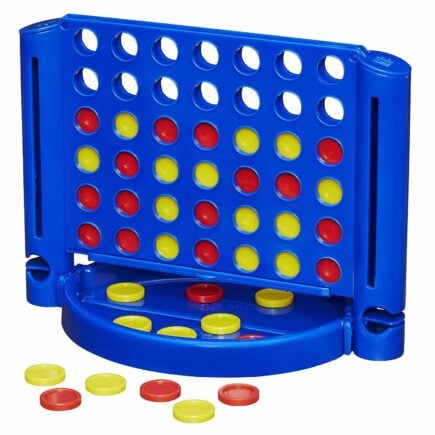 BEST TRAVEL GAME FOR 2 PEOPLE
Connect 4 Grab & Go
Price > $
> Easy to set up
> Age 6+
BEST TRAVEL GAME FOR GROUPS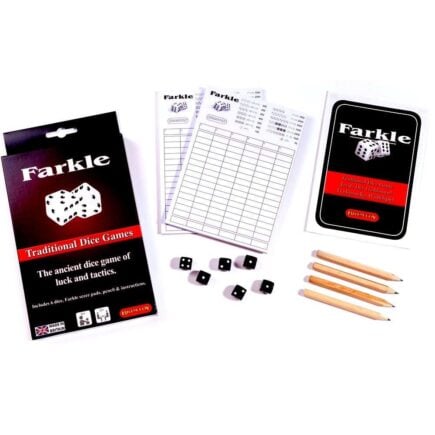 BEST TRAVEL GAME FOR GROUPS
Farkle
Price > $
> Perfect for large groups
> Games can be varied in length
Best pick travel game
Ladies & Gents, It's Time to Step Your GEAR Game Up. 😉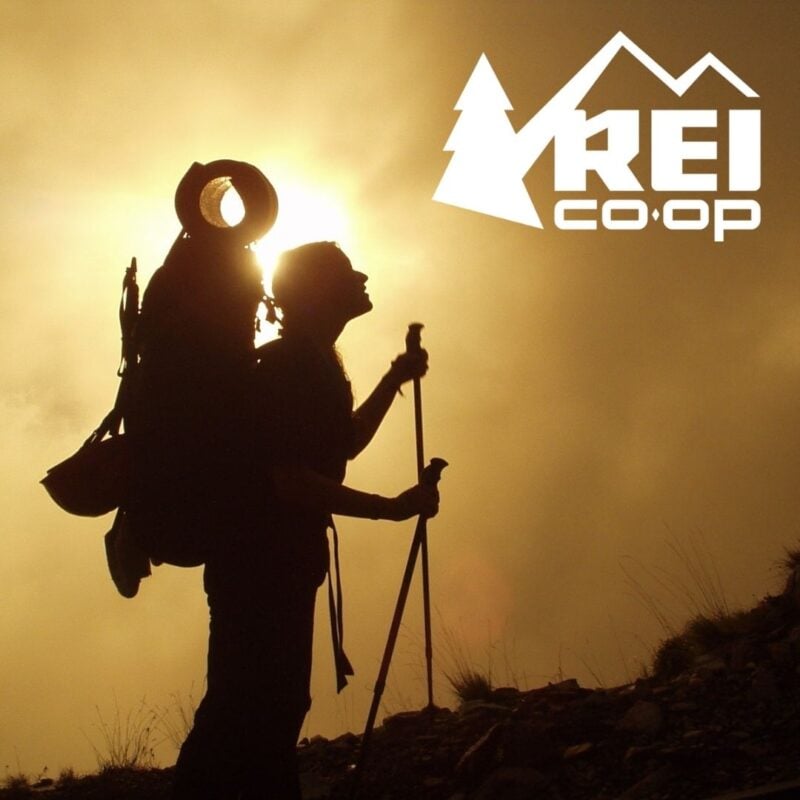 REI is one of America's biggest and most-loved outdoor gear retailers.
Now, for just $30, get a lifetime membership that entitles you to 10% OFF on most items, access to their trade-in scheme and discount rentals.
Join REI Today!
Bananagrams is a firm favorite for those in the know, is easy to set up and play anywhere, and takes up very little space and adds little weight to baggage whether you're backpacking or using a wheelie suitcase on a city break. A word-based game, it consists of 144 Scrabble-like letter tiles, with some doled out to players and the rest left in a central 'bunch'. The aim of the game is to use up all your tiles in creating interconnecting words – rather like a crossword grid. There are no turns to be taken, but each player working on their own grid as quickly as possible, making it a fast-paced and very addictive game. Requiring just two players, it's also possible to play with anyone from reading age upwards.
Pros
Lightweight
Fast-paced
Needs just 2 players
From reading age upwards
Cons
Tiles could get lost
Can't be played alone
Not for pre-schoolers
Is Bananagrams for me?
If you're looking for a travel game that's going to keep you entertained without needing a large amount of baggage space, Bananagrams could be for you! Scrabble fans and lovers of word games will definitely enjoy games, which at a minimum of five minutes in length, can be played at almost any time!
Our team swear by Bananagrams for their trips as they find it to be super fun, engaging, educational and most importantly, it weighs hardly anything and takes up no room at all in their bags. They also love how simple the game is to play and pick up too.
Best travel board game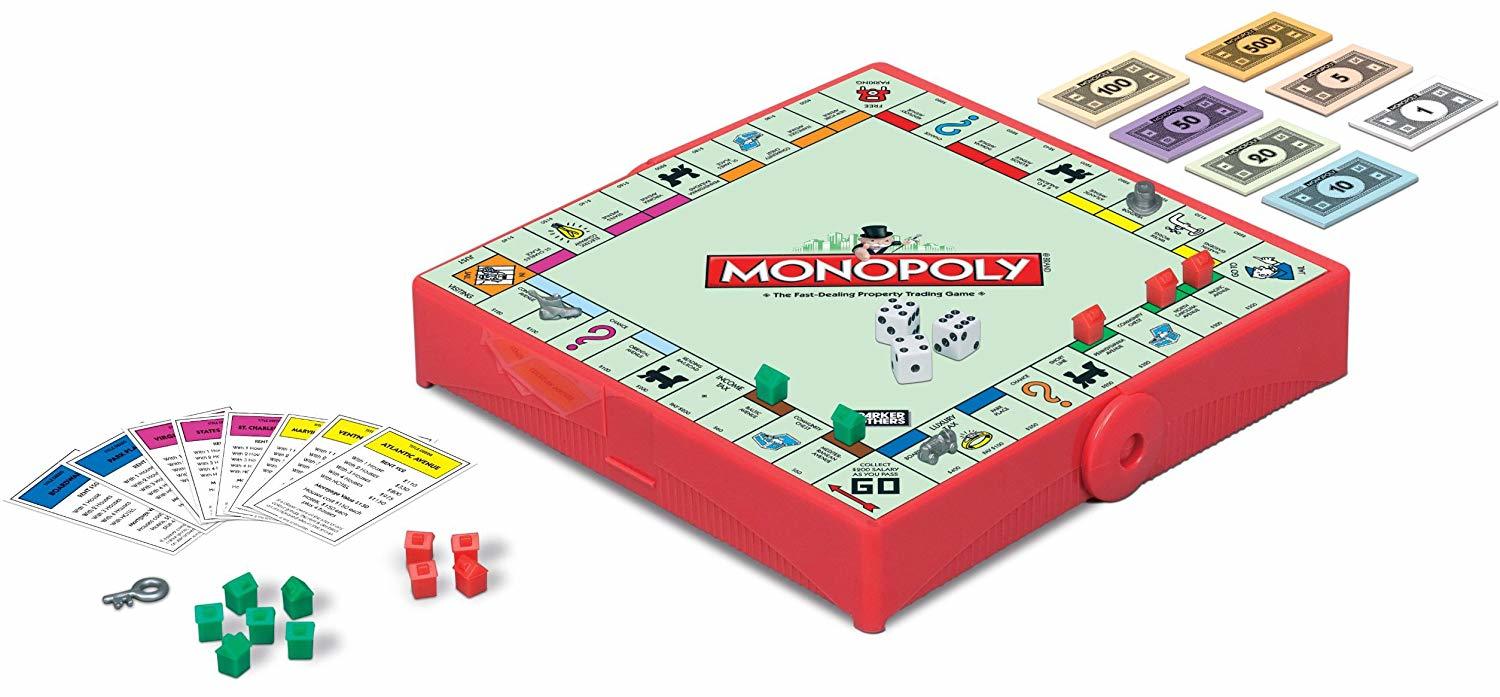 Travel Monopoly plays in exactly the same way as standard Monopoly, and the world's favorite board game needs very little introduction! The small board folds in half so that the entire game takes up not much more space than a paperback book, and doesn't weigh much more either (just 300g in fact), while a 'self-adhesive' board ensure counters don't fall about the place at the first elbow nudge or spot of turbulence on an aircraft. With enough miniature versions of the traditional player pieces to make this a six-player game (with a minimum of two), it's ideal for families, while the average game time of 45 minutes makes it a great distraction for airport waits.
Pros
Small
Lightweight
Self-adhesive board
Up to six players
Cons
Playing time of around 45 minutes
Minimum 2 players
Small cards/pieces could get lost
Age range of 8+
Is Travel Monopoly for me?
Long waits and long journeys don't need to feel like purgatory with Travel Monopoly in hand. Its 45-minute average playing time will see the time pass all the quicker, while the self-adhesive board helps the counters stay in place however bumpy the journey might be!
Our team are split on whether Monopoly is a good idea on a trip or not! They love the mini set up which plays pretty much the same as the bigger version and packs down pretty light. Some of them just wonder if it might cause a mid-flight emergency landing if things kick off!
Best travel card game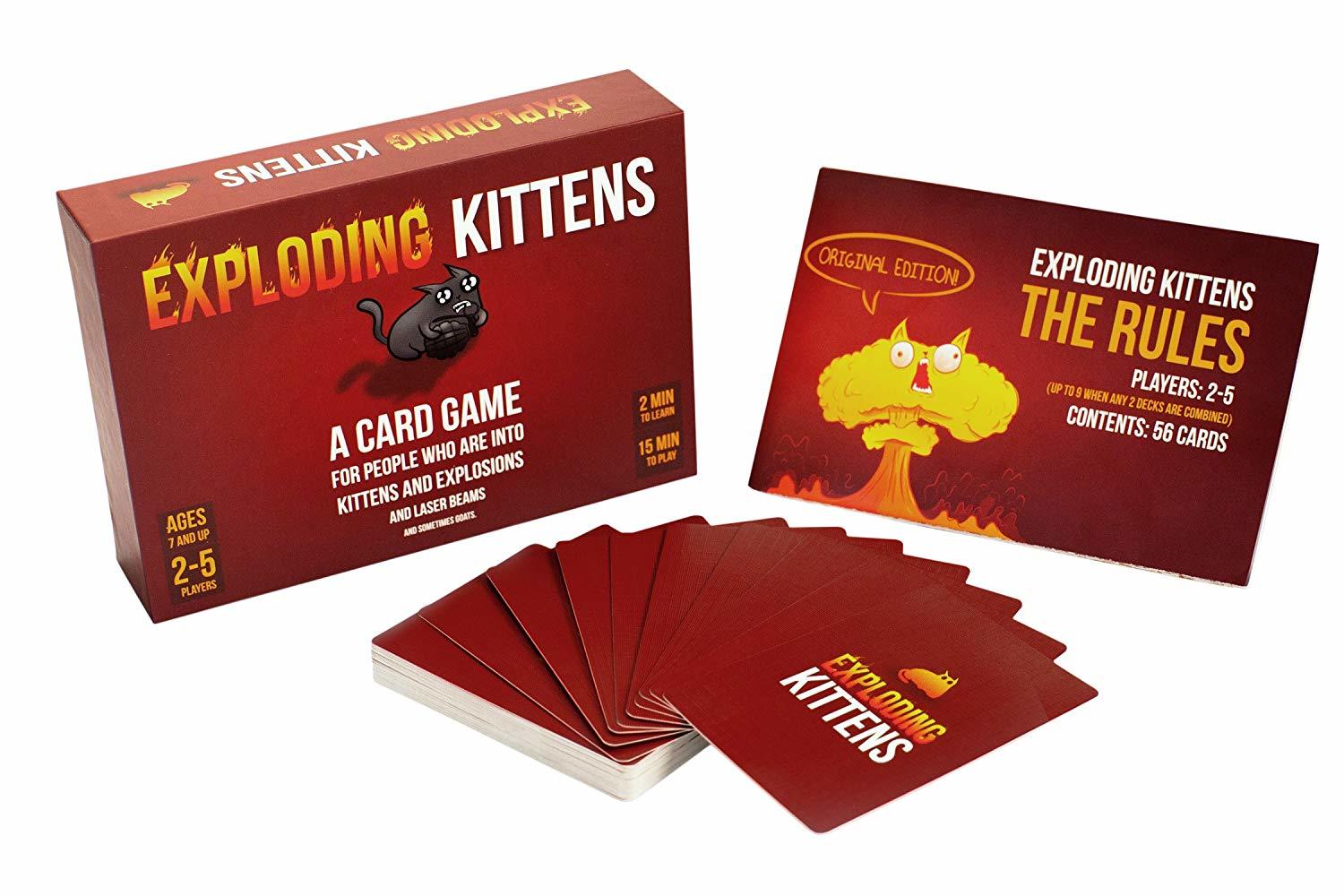 Adored by those who have played it, Exploding Kittens is as whimsical as its name might suggest. A rapid-fire card game, the aim is to avoid picking an exploding kitten from the stack of face-down cards, while action cards add to the peril by giving sneak peeks and mixing up the pack in various ways. No bigger than a pack of playing cards (out of the box), Exploding Kittens is perhaps one of the easiest games to take traveling. It's suitable for 2-5 players of more or less any age, with each individual game lasting around 15 minutes.
Pros
Quick to play
Easy to understand rules
Small to pack
Family-friendly
Cons
Not for single players
Maximum 5 players
Cards could get lost
Games last 15 minutes
Is Exploding Kittens for me?
A quick action family-friendly card game if ever there was one, Exploding Kittens so wonderfully bizarre, kids will love it, while the easy-to-understand rules mean even grandma and granddad can get involved! Small and lightweight too, this is an easy travel game to slip into a pocket for those times you need a little entertainment.
Exploding Kittens is a big hit amongst the team and they love how fun and easy to play it is. The game is also super light and portable meaning it can fit into pretty much any backpack without adding any extra weight. They also like how the playing area for the game is really compact too meaning you could play it on train or plane trays.
Best travel games for adults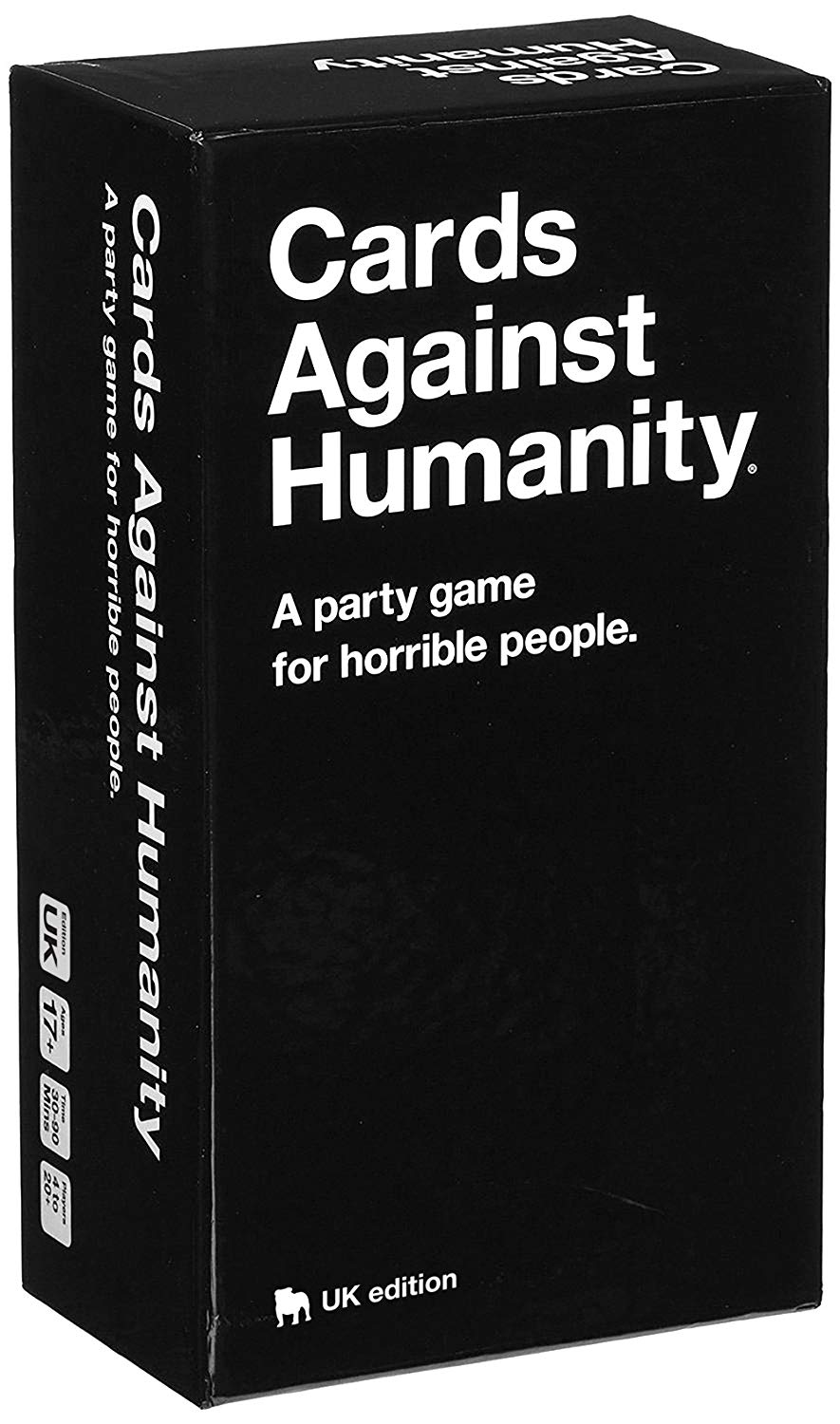 Certainly not a travel game for the kiddos, Cards Against Humanity at its best is rude, offensive, and potentially libellous too. So how's it work? It's simple really. The dealer reads out an incomplete phrase, which each player tries to complete in turn using words found on cards they've been dealt in a hand. It's the dealer who decides the winner of each round, meaning the winner can be the most outrageous, most poetical, or most polite. A game for up to 20 players, it soon develops a party atmosphere! It's one of the best adult travel games for sure.
Pros
Strictly for adults
Simple rules
4-20 players
Easy to pack
Cons
Requires a minimum 4 players
Not for the easily offended!
Not for public areas either!
Game time of around 45 minutes
Is Cards Against Humanity for me?
Definitely not if you're under 18 or easily offended, but taking that into account, Cards Against Humanity is what could be defined as a right-rollicking travel game, made all the better by the fact you can get up to 20 people playing at the same time.
Our team loves Cards Against Humanity and rate it as one of their best travel games for adults. The game is perfect for getting out at the hostel and breaking the ice. The only drawback is that the game is a little heavier compared to some of the others on the list. But it's probably the most fun!
Best travel game for couples
The premise of Mr and Mrs Pocket Edition is pretty simple – the 330 questions are intended to test how well you know your partner! Though we can see how this could well lead to an argument or two, it's also a great way of getting to know your other half better and passing the dead time of travel. Mr and Mrs Pocket Edition comes with everything you need to play the game on the move, with printed scorecards and a pencil included, and has some questions suitable for younger players should you wish to open it up to a group.
Pros
Get to know your partner better
Includes all you need to play
Easy to pack
Best played as a couple
Cons
Number of questions limits playability
Questions for younger players too
Blue/pink, mr/mrs branding
Could lead to arguments!
Is Mr and Mrs Pocket Edition for me?
Certainly a travel game given its pocket size and weight, Mr and Mrs Pocket Edition is a fun way for a couple to pass the time, or for hen/bachelorette groups, in particular, to get the party started. Hopefully, you know your partner well enough that it doesn't lead to angry recriminations!
Our team felt this was also one of their favourite travel games for adults and kids alike with the addition of the childrens questions. They felt it was perfect for family fun on the road with up to 9 people being able to play at a time.
Best travel games for flights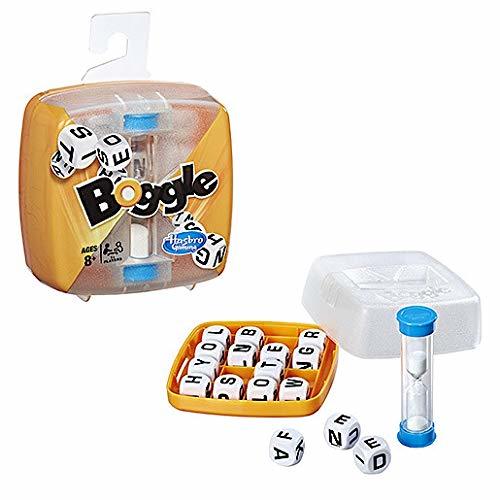 The travel version of this word game is just as easy to play on an aircraft as the original is to play at home. Give the box a quick shake to mix up and settle the letter-inscribed dice within, open up the box, and turn over the sand timer. Each player must then create as many words as they can from the revealed letters, akin to a word search. Obscure words are best, since (infuriatingly) any word spotted by more than one player doesn't count! But what's great about this game is that you can play it for as little or as much time as you like (each round lasts just two minutes or so), and can even play alone!
Pros
All the parts kept in a carry case
Can be played for just 3 minutes
Can be played with one player
Infinite number of players
Cons
Dice shaking could irritate other passengers
Age 8+
Carry case lid isn't hinged
No note paper included
Is Boggle for me?
If you enjoy word searches or other travel games such as Bananagrams, you're going to enjoy Boggle too! Ideal for a flight because of its compact size and simple gameplay, it also has an almost infinite number of letter combinations, that will keep you busy for hours!
Our team feel this is their best game for travel if the size is one of your main concerns. They love how compact and light the game is with all the parts also being super hard-wearing. They also love that the game itself takes up hardly any room in use and uses the box as its playing area.
Best travel games for road trips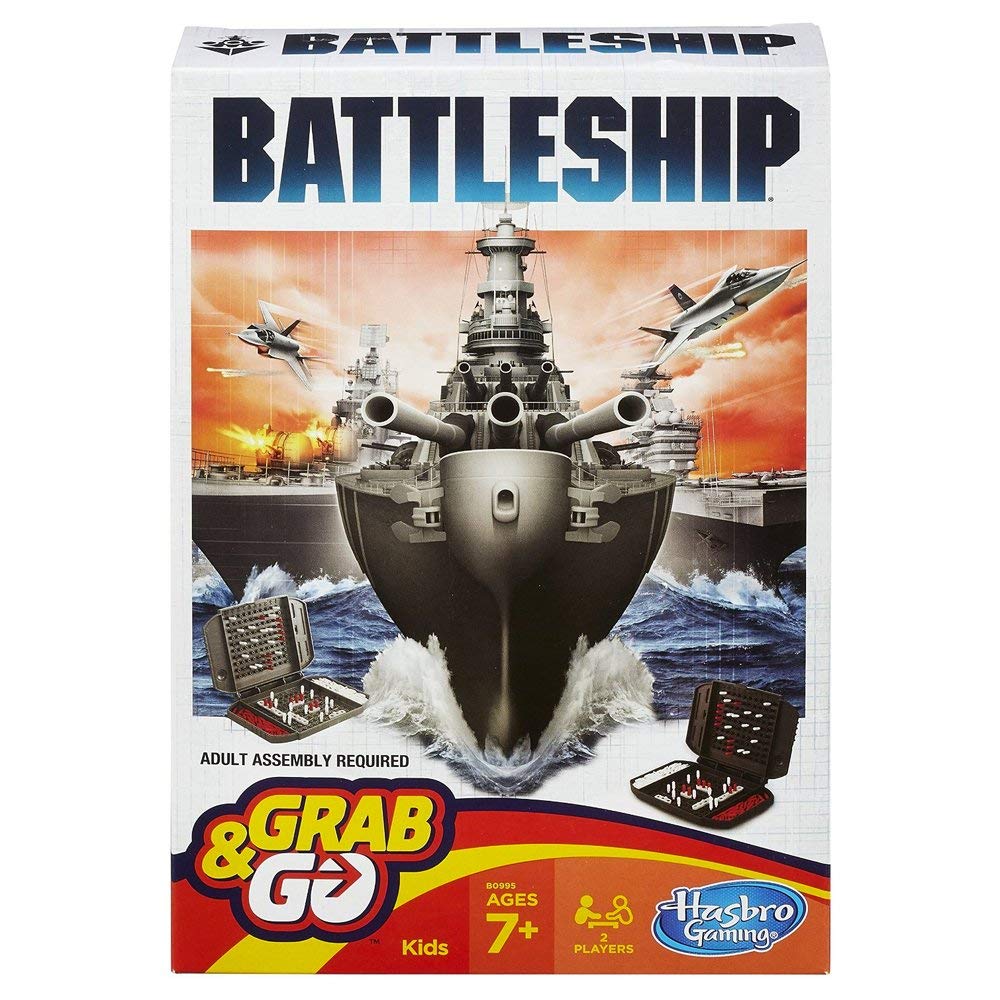 What makes Battleship Grab & Go so good for road trips? Well, it one of the few travel games that don't require either a communal aspect (a deck of cards or bag of letter tiles) or the need to pass tokens between players. For anyone who doesn't already know, this two-player (or two-team) game links guesswork with skill to track down the coordinates of each ship in the other player's navy. The two playing trays are designed in such a way that pegs are firmly placed and can't get shaken out of place whatever road obstacles you might come across!
Pros
No 'communal aspect'
No need to pass tokens between players
Travel-friendly
Easy to play
Cons
For two players/teams
Not for pre-schoolers
For ages 7+
Pegs a little fiddly
Is Battleship Grab & Go for me?
Road trips mean plenty of time in the confines of a vehicle where it's difficult to reach a communal pile of cards or letters, and can be hard to pass tokens between players too! Battleship Grab & Go has no need for these game aspects, and is specifically designed for use on the road!
Battleship is an absolute classic and our team loves it! Many of them have fond memories of playing it as kids. The team liked that this edition was made from durable materials and included two self-enclosed playing boards that keep all the pieces organised.
Best travel games for families
A card-based travel game aimed at children but still very playable by adults, there's little to have to carry with Dobble, making it a great option for families who already have more than enough baggage with them! Essentially a version of 'snap' built for the twenty-first century, five different games can be played with the 55 card Dobble pack. The most basic sees players reveal one card at a time, in an attempt to match images between cards – each one has 8 different images of various sizes to make it extra tricky! The player with the most cards at the end of the pack wins!
Pros
Game for almost all ages
Small to pack
2-8 players
Metal carry tin
Cons
Not suitable for pre-schoolers
Cannot be played alone
Game time of 10 minutes
Won't help teach literacy
Is Dobble for me?
This fun, fast, and sometimes raucous travel game can be played by anyone in the family old enough to be able to recognize different images (with another version available for younger children too). Educational and enjoyable to play, Dobble is a marvellous way of having fun as a family!
Our team are big fans of Dobble, especially for games nights in the hostel. They love that it comes in a metal box that keeps the cards safe when it's thrown in their packs. The only thing they did say is that this game can get pretty energetic and rowdy, so maybe not ideal for enclosed spaces!
Best travel game for kids
If you're after a game that the kids can play on their own without the supervision or input of a tired-out adult, reach for Pass the Pigs! Based on the traditional game of 'pigs' that uses the roll of a pair of dice to determine points, this version sees kids drop small model pigs (that they'll love in any case) onto the playing board, which is made up of several squares which can take or give points. The trick is knowing when to stop or play on (all down to luck of course), which keeps the game fresh and risky time after time!
Pros
Doesn't require adult supervision
Simple to understand
Very small to pack
Lightweight
Cons
2-4 players
For reading age kids
Game time of 30 minutes
Pigs could get lost
Is Pass the Pigs for me?
The lack of a skill requirement means Pass the Pigs is suitable for a child of just about any age (although the board does include some writing). It's also one of those games where you can leave them to it for a few minutes without supervision. It's also small to pack and weighs very little, making it a good choice for traveling families!
The team felt this was a super fun game, especially for kids. They like that the pieces are made from durable and hard-wearing material and their box is strong enough to cope with the rigours of travel. They did feel it could get a bit tedious for the adults after a while though.
Best travel game for pre-schoolers
Specifically designed to be attractive to pre-schoolers, the upper side of the Buckle Toy Bizzle is decorated with a bright and cheerful face, while the underside has tabs for numbers 1 to 5 which lift up to reveal a series of stitched animals. Stretching out from this soft central section are 6 colorful child-friendly buckles of different sorts to help develop a pre-schoolers motor, cognitive, and problem-solving skills without even realizing it. A zip pocket gives a further reason why the child would love to have this around, while its 6 x 6 inch size and fabric construction makes it very easy to travel with, however far you're heading.
Pros
Specifically designed for pre-school children
Brightly colored
Educational
Small in size
Cons
For 1-4 years of age
For one player
No alternate games to play
Small danger of catching skin in clips
Is Buckle Toy Bizzy for me?
Good, educational travel toys for pre-schoolers are difficult to come by, and let's face it, if you intend on traveling you definitely need something to keep these young minds occupied! Brightly colored, and with little extras such as the hidden animals, Bizzy could be your child's favorite for months to come.
The team felt this toy was super well made, which is essential when it comes to something designed for toddlers! The game is small and light enough to fit easily inside a backpack whilst offering a surprising amount of different colours, numbers, textures and noises to keep the little ones distracted! They also love that you can attach it to a backpack or the back of a seat too.
Best travel game for 2 people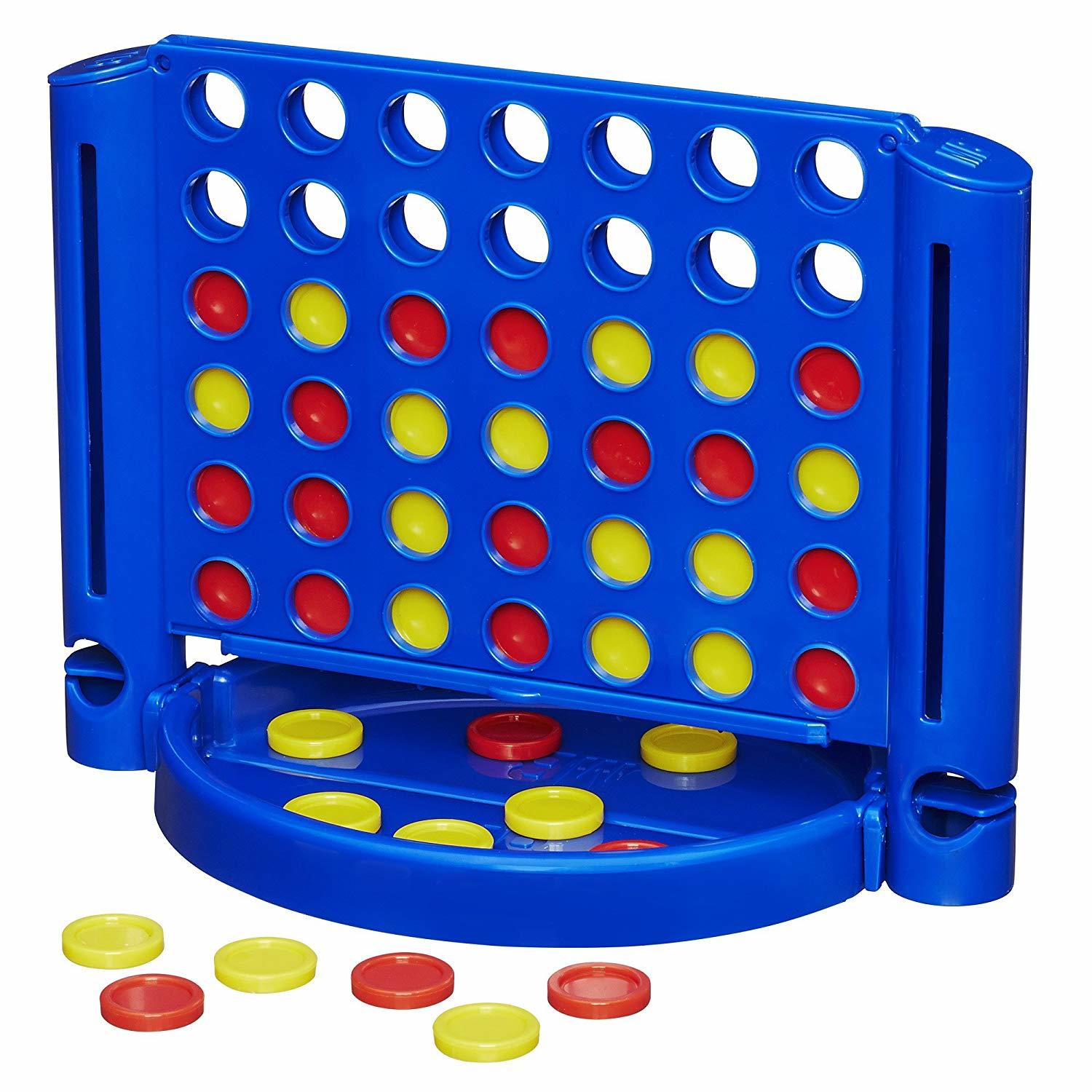 Even if the name of Connect 4 doesn't ring a bell right away, we suspect you'll soon recognize its bright blue plastic frame and red and yellow counters. Connect 4 Grab & Go is the same as the original game, but smaller in size and with handy attached trays in which to place the counters. If you don't immediately remember how to play, you're simply trying to drop the counters into the frame in such a way that the result is a line of four consecutive counters of the same color – a little like an expanded version of noughts and crosses.
Pros
Smaller version of a favourite
Simple to play
Easy to set up
Age 6+
Cons
For just two players
Counters can get lost
Little variation in the game
Playing time of 10 minutes
Is Connect 4 Grab & Go for me?
This simple, near vintage, travel game is easy to set up and perhaps even easier to play. With an average playing time of 10 minutes, it can be brought out even during short waits, while you'll be surprised how addictive a game it can become!
Our team felt this was one of the best travel games for 2 adults or kids. This classic game is easy to get the hang of and offers hours of fun! The travel edition is super small and being plastic it's both light and hard-wearing.
Best travel game for groups
Finding a travel game suitable for a larger group would be difficult if it wasn't for Farkle. Best described as the dice game Yahtzee built into a larger game, it can be played by an almost limitless number of players due to the fact each person takes turns shaking the six dice. With only specific dice combinations giving a player points nothing is guaranteed, while everything can be lost if you hit the Farkle combination. The winner is simply the person who reaches the winning points margin first – and as this can be as large or as small as you want, games can fit into whatever time you have free!
Pros
Perfect for large groups
Made in the UK
Games can be varied in length
1+ players
Cons
Dice can get lost
For ages 8+
No skill required
Dice quite small
Is Farkle for me?
If you're looking for a game that can absorb almost any number of players (simply use more than one score sheet for larger groups – or draw your own) and doesn't require skill or any complicated rules (we're looking at you, Monopoly) Farkle is probably the game for you!
The team rate this game highly for travelling with it being so small and light. Another bonus for solo travellers or couples is that it works well with one or two people which is pretty rare, even rarer is that equally, you can play it with a big group. The team also feel the replayability is much bigger than many other games on the list.

Do You Want to Travel FOREVER??
Pop your email in below to get a FREE copy of 'How to Travel the World on $10 a Day!'.
Best of the rest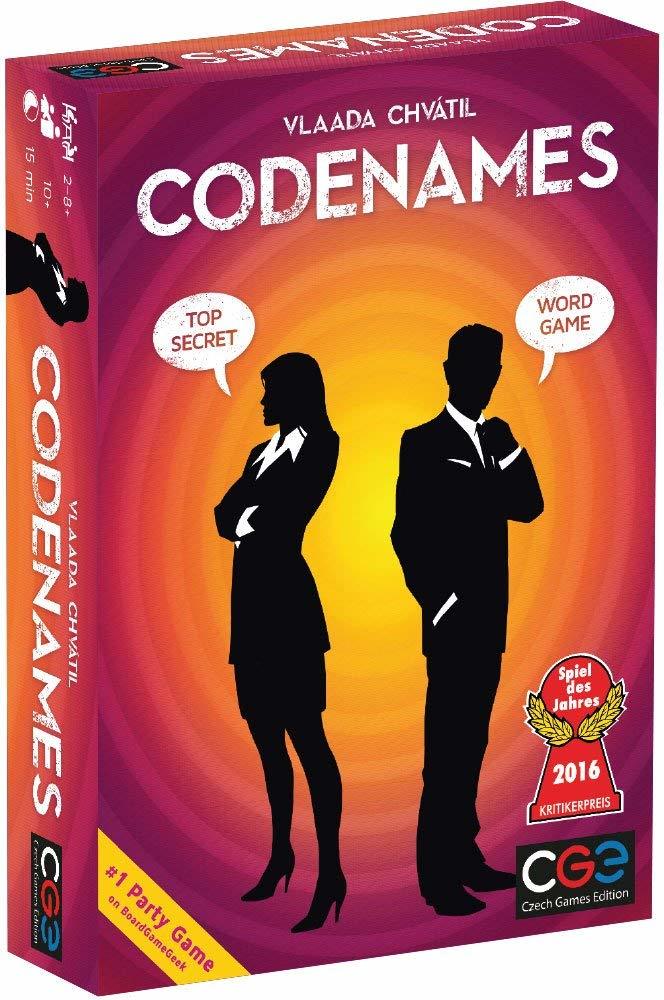 Reading the instructions and you might think Codenames is the most complicated travel game ever invented, but get stuck in and you'll soon realize it's not as difficult as it at first sounds! The aim of the game is to uncover all of each team's secret agents, hidden within a field of possibles that includes ordinary bystanders and a very deadly assassin. But really, this is a game of word association, with clues given by a spymaster to their team linked in some way to the agents they are looking for. With so many combinations possible, you can play this game almost endlessly, with different combinations of team members making for very different results!
Pros
Simple at heart
Close to a traditional board game (without the board)
Can be played almost endlessly
Good fun
Cons
Better with 4+ players
Ages 10+
Games last 15 minutes
Not for pre-schoolers
Is Codenames for me?
If you're looking for a travel game that involves a little more skill and thought than the simple chance of something like Farkle, go for Codenames! This competitive and fun travel game will have you second-guessing every word given by your spymaster in the attempt to identify your undercover agents.
Codenames is one of my personal favourite games, I love how frustrating and fun it is anticipating your partners answer or trying to find a tenuous link between the cards! The game consists of just cards so it's easy to take out of the box as we have and throw it in a sandwich bag for your travels. It lays flat and weight almost nothing. However, the game does need more room than a plane tray usually affords.
The traditional stylings of the box might not look much, but bear with us, for Catan is a big hit with everyone that plays it! Credited with igniting the recent craze for board games, Catan requires skill, strategy, and a little bit of cooperation between players too. The ultimate aim is to reach ten victory points and to do this each player begins building their own settlement through farming, trading, and other choices. Along the way, each player needs to watch out for the robber, who stops development of the settlements he's landed on!
Pros
Almost infinite playing board
Suitable for all the family
Games last around an hour
Not simply luck
Cons
Requires space for the board
Age 10+
Just 3-4 players
Lots of small parts
Is Catan for me?
Want something more than a travel game of chance and luck? Catan meets this need, with its requirement for careful consideration and strategy. It also emphasizes the need for cooperation, which is great for children and has an almost infinite playing board thanks to its jigsaw-like setup.
Catan is a classic and it's one of my favourite games. The full-sized edition, whilst a surefire hit in the hostels, might just be a little on the large and heavy side unless you're travelling in a car or campervan. However, there are smaller versions available where two players can play too.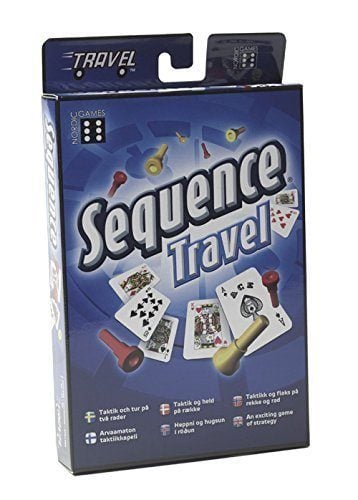 Made for travel, Sequence Travel Edition combines the basic premise of a number of games including Connect4 and poker into one large board-based travel game. The board has cleverly been placed within the lid of the plastic carry case of this travel edition and pegs that slot into holes replace the traditional chips used so that players don't lose their place. Even the cards used in a miniature pack for travel, while the game itself is simple enough that children will be readily able to play. So what's it all about? Fundamentally, it's about connecting up a sequence of 5 cards in various ways that will keep your mind busy over and over again!
Pros
Special travel edition
Can be played by children
Good size
Easy to play
Cons
Can't be played alone
Pegs can be a little fiddly
Game time of 30 minutes
Two-player version
Is Sequence Travel Edition for me?
Those who have played the full-sized version of Sequence might be a little unimpressed by the Travel Edition, however, for a game that will keep children and adults entertained for half an hour or more, we still rate Sequence Travel Edition as a fine travel game!
Our team felt this was a pretty fun little game that impressed them with its clever design where it was played inside its own plastic container. It meant it was compact and light and keeping all the various parts together wasn't an issue. Most importantly, it could also be played easily on a plane, train or bus tray table.
The colorful playing pieces of Qwirkle Travel play rather like dominoes on steroids. The aim is to place connecting tiles next to each other, but instead of tiles comprising numbers, they are of various shapes and colors. An orange square can be placed next to a red square, which can be followed by a red circle, for instance. And to make it slightly more complicated, each color can only appear in a row once! The winner of each round is the player that has put down the most tiles, in the most rows, so some strategy is needed too.
Pros
Travel version of the popular game
Easy to play
Good for children and adults to play together
Age 6+
Cons
One of the heavier games on our list
For just 2-4 players
Lots of small pieces to lose
Not for pre-schoolers
Is Qwirkle Travel for me?
Easy to understand, but requiring enough strategy to keep players entertained, Qwirkle Travel is family fun at its very best. Though it can be a rapid-fire game, the thought required also means a game can last 45 minutes – an ideal length of time for many travel experiences.
Our team loves that this is one of those simple yet complex games where you can really get stuck in and engaged in the game. It really passes the time well on long trips with the level of concentration needed! They also feel that the bag and pieces are pretty robust too and like that it can be played with 2 people.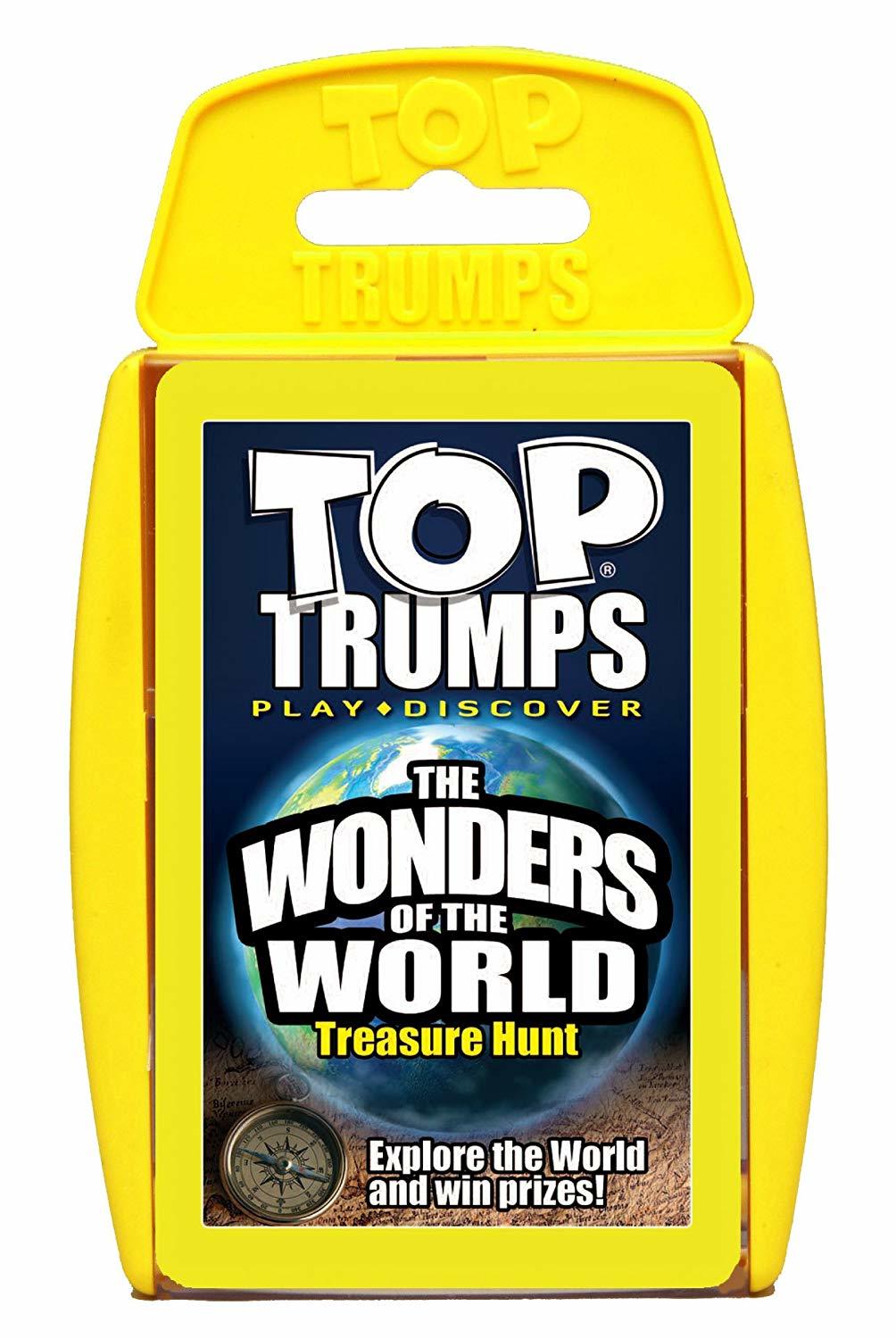 If you don't already know how Top Trumps works, where have you been? Nothing to do with the 45th president of the United States (that we know of), the Top Trumps deck of cards is divided among the players, who try and beat the other players by besting them on one of the card's selected categories. What makes the Wonders of the World version particularly relevant to travel is its world theme, with plenty of intriguing facts to keep everyone paying attention while the game goes on. And that game goes on right up until the time when one player holds all the cards!
Pros
Games can last as little as 2 minutes
Easy to travel with
Great for kids
Travel themed
Cons
Limited number of cards
Best with 4 players
Can't be played alone
Not for pre-schoolers
Is Top Trumps Wonders of the World for me?
A particularly good choice if you're looking to drill some useful facts about the world into your children without them realizing it (such as the height of Mount Everest), Top Trumps Wonders of the World is also easy to travel with, and argument free – since all the facts are written down! Perfect!
Top Trumps has been a hit with me and my partner since we first met each other as teenagers! We've collected heaps of different versions but of course, as avid travellers, this version is a firm favourite. The game is simple, filled with interesting facts and fun to play. The cards take up hardly any room and the plastic case keeps them in good condition on the road.
The Exploding Kittens for the millennial age, Unstable Unicorns is as barmy a card-based game as they come! How does a player go about winning? By building up a powerful unicorn army of course! And you can't do this without a little bit (alright, a lot) of friendly betrayal of the other players, seeing to the destruction of their own unicorn armies. With wonderfully vibrant imagery and an unpredictability no other travel game can match, Unstable Unicorns definitely belongs to the 'once tried never forgotten' list of travel games!
Pros
Great design
Ridiculously unpredictable
Up to 8 can play
30-45 minutes playing time
Cons
For ages 14+
Can't be played alone
Higher price point
Requires table space
Is Unstable Unicorns for me?
A great way to spend some quality time with your teens, or just a group of friends, Unstable Unicorns is like no other card-based game you will ever have come across. Quirky, cute, and evilly vicious in equal turn, up to 8 can play, with games lasting right up to 45 minutes.
Our team absolutely loves this game from the hilarious illustrations to the cunning gameplay, it's got it all! It's a huge hit at the hostel and really gets everyone interacting and having fun from the off. They also like that there are various different versions and expansion packs too so the game has huge replayability.
With a strapline of 'the classic racing game,' you can know a little of what to expect from this card-based travel game. A Monopoly for cars, players need to fill up on petrol, avoid accidents, and block the progress of other players to reach the end of the 1000-mile journey. Ironically perhaps, this is actually an incredibly fast-paced game, so pay attention! It's also very easy to learn the rules, so you'll be up to speed (pardon the pun) and playing before you know it!
Pros
Travel version of a classic travel game
Fast-paced
Easy to understand
Carry case
Cons
Cards can be lost
Not for pre-schoolers
High price point
Minimum 2 players
Is Mille Bornes for me?
Looking for an alternative to Monopoly? Mille Bornes fills that niche, without the need for a board. The resulting card-based game is a classic, particularly in its birthplace of France. Nothing gets classic status without reason, so why not splash out and try Mille Bornes for yourself?
Our team love the unique premise of this game and felt it offered something pretty different compared to most card games out there. The retro metal packaging was also great for travellers because it was still pretty light but made sure all the pieces stayed together and undamaged whilst in their backpacks.
Another classic travel game is Uno. Developed in the early 1970s, it is as fresh today as when it was first invented, which says a lot about the simple elegance of this card game. Using a specially printed pack of 108 cards, the majority of which comprise a color and number, the basic aim is to be the first player to shed all their cards through picking up and putting down cards based on what's face up in a central pile. It's a little more complex than that, with skips and wild cards among other features, and the need to shout 'Uno!' not when you've won, but when you have a single card left in your hand!
Pros
A classic game
2-10 players
Lightweight
Easy to pack
Cons
Requires table space
Age 7+
45 minute game time
Cards could get lost
Is Uno for me?
Uno rapidly becomes addictive, which is exactly what you should be looking for in a travel game when you have a lot of dead time to fill up without getting bored! Lightweight and easy to pack, and suitable for everyone from the age of seven upwards, your career as an Uno champion could start today!
Uno! What can we say, it's a classic and a game all of our team needed no introduction to! I think we've all got a traumatic Uno story, ending up with a stack of cards just a few rounds after forgetting to shout "Uno"! But no one can deny the fun of this simple but tactical game that packs down super small and light.
An award-winning family strategy game, OK Play is durable, waterproof (being plastic), and a good size for travel, although the small counters might be troublesome for some families to keep hold of. Once you've chosen your particular color of tiles – held neatly on their own stack until they are needed – it's simply a matter of placing down one tile at a time until one of the players manages to sneak in a row of five counters in the horizonal, vertical, or diagonal. Recommended for children from the age of 8 upwards, four different color stacks of counters make it suitable for 2-4 players.
Pros
Award-winning
Simple to play
For ages 8+
Designed for travel
Cons
Counters could get lost
Requires a playing table
For only 2-4 players
Slightly awkward shape for packing
Is OK Play for me?
This counter game is so easy to play you won't bore children with a long list of rules and regulations, yet at the same time is flexible enough to allow continued development of the skills and strategies required to make it a success as a player. Its durability and waterproof nature also help to make it an all-around good family travel game!
This game was new to most of our testers but they really loved how simple, fast-paced and addictive it was. They also felt when it came to travel games, this one was probably the most perfectly designed. It was super compact, so light and really hard to break!
The best present of all… is CONVENIENCE!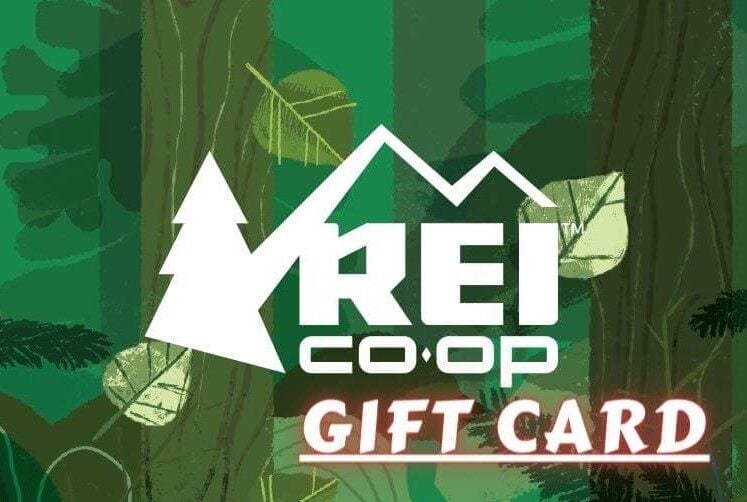 Now, you could spend a fat chunk of $$$ on the WRONG present for someone. Wrong size hiking boots, wrong fit backpack, wrong shape sleeping bag… As any adventurer will tell you, gear is a personal choice.
So give the adventurer in your life the gift of convenience: buy them an REI Co-op gift card! REI is The Broke Backpacker's retailer of choice for ALL things outdoors, and an REI gift card is the perfect present you can buy from them. And then you won't have to keep the receipt. 😉
Buy on REI!
How to choose the best travel game
What makes a game the best travel game for you, your family, and your friends? Here are some helpful hints and tips to guide you!
Packability
You're probably already struggling to fit everything you want to take into your baggage, particularly if traveling as a family, so you don't want to be carrying around a travel game that is either large in size, or overly heavy. Thankfully, these days the manufacturers have caught the hint, producing dedicated travel versions of many popular games, with Monopoly one of them.
Age range
Are you looking for a travel game that will entertain just a couple of people, have a group of adults enthralled, keep children busy during dead time, or maybe one that's suitable for families? We've highlighted the age range each game is aimed at in our reviews, to make this really obvious for you!
Number of players
There's no point getting a travel game that's at its best with six players if there are only ever going to be two or you! Likewise, don't get a game for two if you know the average number of players is going to be greater than this. Follow these simple rules together with our reviews, and you'll find the best travel game for you!
How We Tested This Gear
There is no perfect or exact science when it comes to testing out travel gear, but when it comes to picking the best travel games, we've got plenty of experience between us!
Whenever we test a piece of gear, one of our team takes it out for a spin and puts it through its paces. When it came to travel games things were no different in our eyes, we just added in a few extra details.
So, we looked initially at how well-made the game is and whether it would stand up to the rigours of being thrown into a backpack every day. Then we accessed things like weight, size, packability as well as ease of set up and most importantly, gameplay!
Finally, we also take into account how much each item costs – when it came to picking out the best games for traveling, we also weighted up whether we felt each one was worth the price. We judged the more expensive items more harshly than the cheaper games as we expected to get more for our money.
FAQ about the Best Travel Games
Still have some questions about the best games for travel? No problem! We've listed and answered the most commonly asked questions below. Here's what people usually want to know:

Our GREATEST Travel Secrets…
Pop your email here & get the original Broke Backpacker Bible for FREE.
Ready, steady, begin!
Forget hours of boring waiting at train stations, airports, and on road trips with our selection of the best travel games! Whether it's a classic like Uno or a new kid on the block such as Unstable Unicorns, or something for adults or kids (or both), we've got you covered with our review! Hopefully, you've found some good travel games for your next trip.
---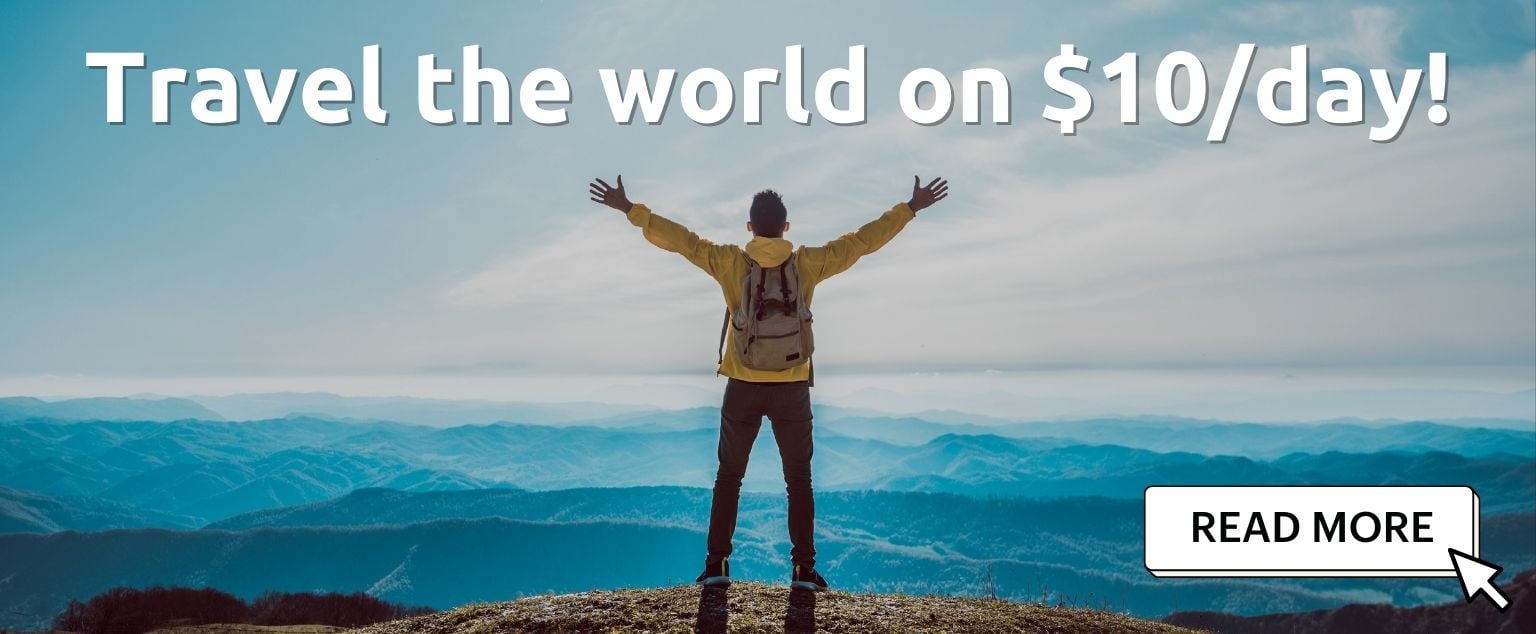 And for transparency's sake, please know that some of the links in our content are affiliate links. That means that if you book your accommodation, buy your gear, or sort your insurance through our link, we earn a small commission (at no extra cost to you). That said, we only link to the gear we trust and never recommend services we don't believe are up to scratch. Again, thank you!