So you're planning a European backpacking trip to countries like Spain, Portugal, and Germany and wondering, what is the best way to travel around Europe?
If you want to backpack Europe cheaply, you generally need to plan your travels in advance. This complete guide to rail passes in Europe will highlight everything you need to know about European railways. We'll talk about the best ways to travel Europe by train and cover the ever-controversial subject of whether Eurail passes are worth your time.
Besides talking Eurail, I will also cover several other types of train passes in Europe, including point-to-point tickets, and regional passes.
Below I have mapped out everything you need to know about the Eurail Pass, discussed the different types of train tickets in Europe, and explained when it is advantageous to buy a train ticket versus sticking to flights or the road.
We've also included a discount on Eurail Passes in this article! Read on to claim it, my fellow broke backpackers.
As an American, I am always thoroughly impressed by European public transportation. The railways are an extremely convenient (and fun) way to travel Europe. The vast network of rails connect even the smallest towns to one another (a luxury we don't have in the US).
That said, it can be a bit confusing to decipher all of the different types of passes when planning a trip to Europe, and each country has different railway companies and regulations to abide… Plus, you might be wondering if you should even travel Europe by train and if the costs of Eurail Passes are really worth it.
That's where this Europe rail guide comes in!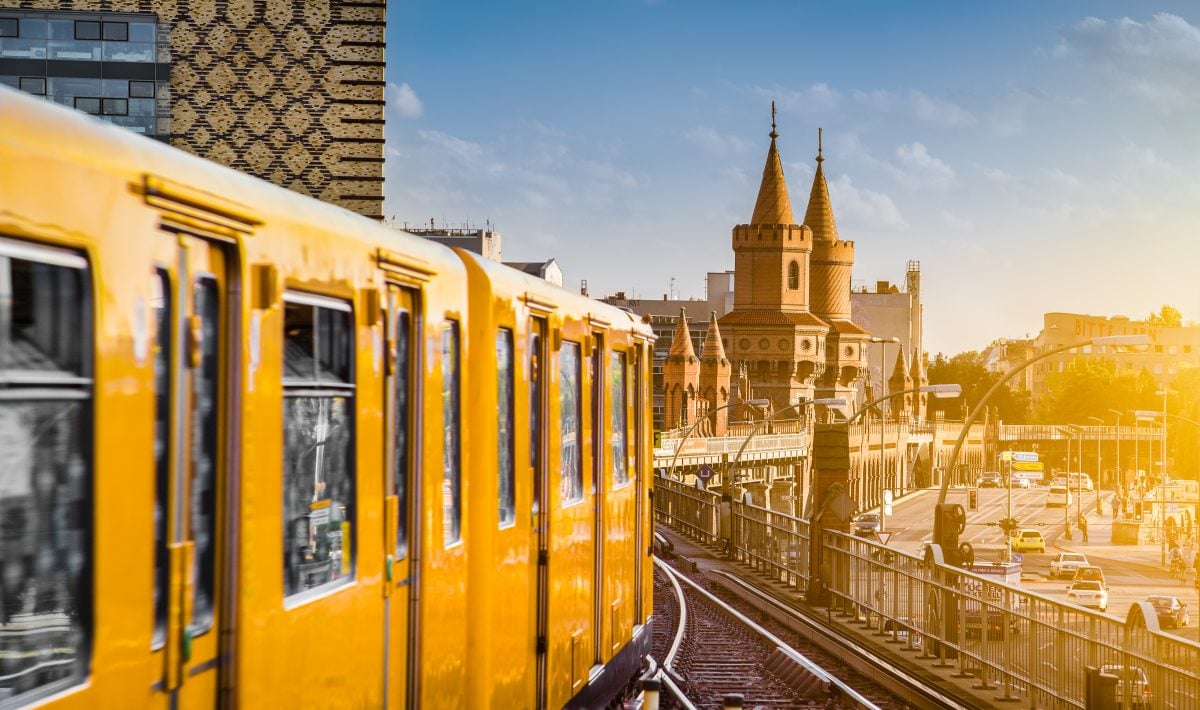 Let's start with probably the most important question, what is a Eurail Pass, and how does it work? Below I have written a guide to on how to use these special European train passes.
What is a Eurail Pass? HINT: It's a Train Pass for Non-EU Citizens
Okay, first things first, what is a Eurail pass versus a normal train ticket?
This is a railway pass that allows non-European residents to travel throughout Europe on the extensive rail network.
Firstly, you pay a one-time fee for your rail pass, which is delivered to your home address before your trip. This means you have to plan to buy a European rail pass in advance; this isn't a last-minute purchase!
Tip: It is possible to have it delivered to an address while in Europe. I did it, but make sure it's a trustworthy location. The pass isn't cheap, and I actually had to hunt mine down at the DHL office in Madrid to get it in time!
How to Use the Eurail Pass
You can use a Eurail pass for your entire trip instead of buying individual tickets for each ride.
You pay per day, not per train: Take 1 train or 5 trains a day, or travel 400km. With a rail pass, you can travel as much as you want on that day.
Flexibility: Travel whenever you want, wherever you want. No need to plan ahead! A rail pass in Europe offers unmatched freedom for multiple journeys (unless a reservation is required, which is necessary for most overnight and high-speed trains).
Reservation: Most trains do not require a reservation, but some will. You will only pay a small fee to travel onboard premium trains like the TGV, Eurostar, Thalys, TGV Lyria and more.
A Eurail Pass is the best option if you plan to use the train as your main source of transport and you want the ultimate flexibility to plan your trip as-you-go. The pass is best used to travel to neighboring countries; whereas, budget flights will make more sense from a time and money perspective if you are jetting across the European continent.
Point-to-point tickets can be cheaper than the railway pass when you buy them far in advance, but prices tend to skyrocket as the date gets closer. Flights, buses, and shared rides can be cheaper than the train. I will discuss when these options are best later in the guide.
Are the Eurail and InterRail the same Pass?
NO!
Only non-European residents can use a Eurail pass. The InterRail pass is for European/UK residents; it's cheaper too! You can buy an InterRail pass if you have been living in Europe for the last 6 months.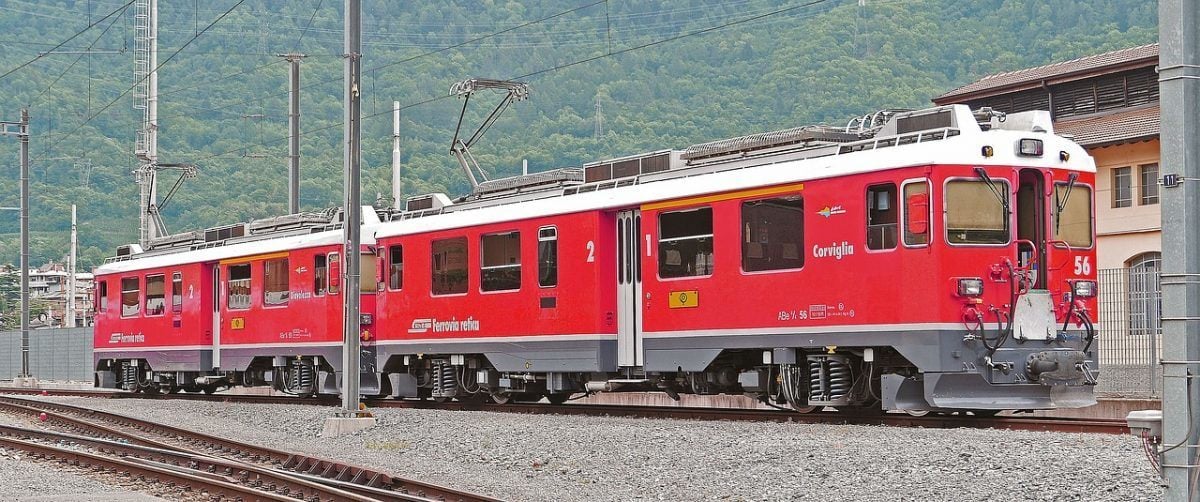 Not all passes are created equal. There are a few options to choose from when you are buying a Eurail Pass.
Regional Pass
Not to be confused with a regional ticket, this is the type of pass that allows you to travel in 1 or 2 countries.
Want to know which countries you can visit with Eurail? Download the official Eurail Pass Map from their website and start planning your trip. Just try not to go cross-eyed reading it.
Select Pass
For the Select Pass, you are limited to traveling between 3, 4, or 5 bordering countries. Some countries, like the Netherlands, Belgium, and Luxembourg are considered 1 country on the pass called "Benelux."
You can purchase a 3 Country Select Pass and travel between the Netherlands, Belgium, Luxembourg (i.e. Benelex), France, and Germany. The more countries you choose, the more expensive the pass.
The Select Pass is only usable for 5 to 15 travel days in a two-month period. The more travel days you choose, the more expensive the pass gets.
Tip: Remember you can travel on multiple trains in one day, and it is still considered one trip.
Global Pass
This is generally the most expensive option, but it also grants you much more flexibility if you are planning to travel all over Europe. You can travel between the 28 participating Eurail countries on the Global Pass.
Right now, Broke Backpacker readers can receive a discount on Eurail Global Passes of either type when they use the code BBPKLOOK. Have a train station coffee on us!
Continuous and Flexi Option
Flexi Pass: This pass gets you a certain amount of travel days between a 2-month period. The Global flexi pass is similar to the Select flexi Pass, the difference being the global pass isn't limited to 3-5 countries. You will have a minimum of 10 travel days on the flexi Global pass i.e. 10 different train tickets.
Continuous pass: This pass grants you unlimited travel between any Eurail participant country for 15 days to 3 months. The longer your pass is valid, the more expensive it is.
The continuous pass also provides the most flexibility. You never have to wonder if a train trip justifies using a "travel day" like the flexi pass. This is generally the most expensive option, and often times not worth the cost unless you plan to ride the train nearly daily.
Should you choose a continuous pass or flexi pass?
If you plan to spend at least 3 days at most of your destinations, the flexi pass definitely makes the most sense. I wouldn't recommend the continuous pass unless you have money to blow.

Unlock Our GREATEST Travel Secrets!
Sign up for our newsletter and get the best travel tips delivered right to your inbox.
Alright, so you decided to get a rail pass for Europe. What is it going to cost you?
Most of the time this isn't the cheapest option, but it is the most flexible. The costs of Eurail Passes vary greatly based on how many countries you select, how many trips you choose, and flexi vs. continuous.
If you already have predetermined dates for your European itinerary, then point-to-point train tickets and flights are cheaper than the pass. If you do not want to plan the dates ahead of time, then the pass is probably going to save you money.
Use the Klook calculator to figure out the cost of your Eurail pass. Choose your plan and divide the rail pass price by the number of days you'll be traveling by train to figure out the average expenses of each journey on the pass.
Remember this cost, and always check last-minute regular tickets too. If the cost for a point-to-point or regional ticket is less than your divided price, save one of your trips and buy the cheaper ticket instead!
Budget Tip: If you know you are traveling to Europe this summer, then book your pass far in advance. The prices of Eurail Passes are usually lower when you order ahead.
Other Eurail Pass Discounts
Young travelers can receive a big discount on Eurail Passes! If someone is under 27, they can get up to 20% off any type of Eurail Pass, be it a global, single-country, or select-country pass.
Those on a gap-year from school or who are still in the springtime of their life (you whipper-snappers) should ABSOLUTELY be taking advantage of this opportunity. Paying less for your rail pass means more money for all of those amazing museums and those crazy backpacker parties in Europe.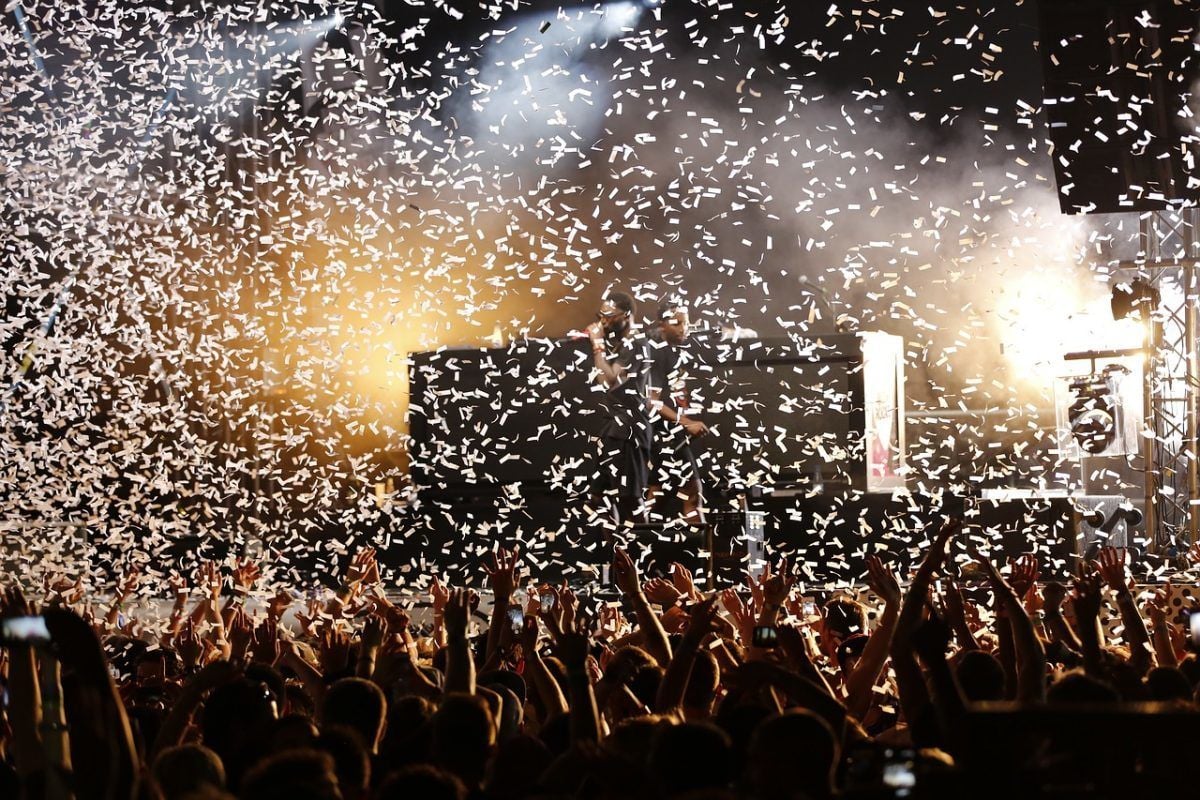 Note that, the terms "Eurail Youth Pass" and "Eurail Student Pass" are often used interchangeably. It's best to use the former as students over 27 don't actually get discounts on Eurail Passes.
When Shouldn't You Get a Train Pass for Europe
Travel in Italy: Train tickets in Italy are usually cheap (even if bought at the station), so you'll save money by simply buying point-to-point tickets. On the other hand, train travel is very expensive in Switzerland, so you should buy a SwissRail pass.
Travel in Spain: Often times Renfe (the system here) is quite expensive for last-minute tickets. Plan ahead here! I found that buses were a more efficient and cheaper way to get around Spain.
Travel in Eastern Europe and the Balkans: Train travel is also very cheap here. Moreover, a lot of countries in Eastern Europe and the Balkans are not as well connected as Western Europe. Often times the bus is actually cheaper and more efficient.
Travel on Islands: When traveling to countries like Greece, mostly comprised of islands, it obviously makes no sense to travel by a rail pass. Even on mainland Greece, the buses are going to be cheaper. You don't even have the option on Iceland.
Traveling Regionally: If you are only traveling within a region of a country, the regional ticket will be sufficient. Don't buy a Eurail pass if you aren't covering much ground on your trip.
Traveling Long Distances: Conversely, don't buy a Eurail pass if you are covering a lot of ground either. If you will be jumping around countries (ex: Spain to Italy) the train is going to eat up much of your itinerary and time, and flights are probably going to be cheaper anyway!
For example, if you want to get from Barcelona to Rome, just buy a flight. If you are traveling slowly from Barcelona to Rome (going through the French Riviera, Switzerland, Tuscany, and a few towns in Italy along the way) then the train pass makes the most sense for fun and flexibility.
Summary of the Eurail Pass
To summarize all of that information above, the Eurail pass is not the cheapest way to travel Europe unless you are traveling by train every couple days. That said, it is the most flexible way to travel because you do not need to buy a ticket in advance. Most of the time you can just hop on the train, which leaves from cities' centers.
The Flexi option is almost always of better value than the Continuous option unless you are changing cities daily. Activate the pass on the last day of your first city, and end it on the first day of your last city to get the most value.
In order to figure out if the cost of a Eurail pass is even worth it, take your travel style and itinerary into consideration. If you already have a set itinerary with accommodation reservations, look up flights, train tickets, and bus tickets ahead of time. It is probably cheaper to book these in advance versus buying a pass.
Traveling Europe on a budget? Figure out which Eurail Pass makes sense for your travels, and divide the total pass cost by the number of trips included to figure out how much each "trip" on the pass is worth. Compare the price of the Eurail Pass to every point-to-point, flight, and bus ticket option.
Types of Train Tickets in Europe
Now that we have covered the different types of Eurail passes, I'm going to discuss all of the other types of train tickets in Europe. Sometimes the pass doesn't make sense. Below I explain why.
Point-to-Point Train Tickets
These are just your average one-way/roundtrip train tickets you can purchase online or at the train station. Buying tickets far in advance is almost always the best way to save money when using train travel in Europe, but it's also the least flexible way to travel.
If you are already traveling Europe on a strict itinerary with reservations, or with limited-time vacation, then this shouldn't be disadvantageous anyway. Moreover, you want to buy a ticket in advance for popular destinations, like London to Paris.
This is also a great way to travel Europe if you are short on time and trying to make the most of your itinerary. Train stations are located in the city centers, so you don't have to deal with travel between far-out airports and your destination.
Regional Trains in Europe
Regional trains, as the name suggests, will transport you around a specific region of a country. They are one of the best ways to discover non-touristy areas of Europe.
They do not have the luxury of speed, though you don't really need it as the distances are short.
You don't have to buy a regional train ticket in advance since there are frequent services and reservations are not required.
Even if you are only going on a day trip between two destinations, regional train passes can be cheaper than a normal roundtrip ticket! This is especially true if you are Backpacking Germany
For example, if you are trying to visit Füssen to visit the famous Neuschwanstein Castle from Munich, it actually makes more sense to buy a Bavaria Regional Day Pass than a normal roundtrip ticket as the locals do.
Many towns are only reachable by regional trains, like Sintra, Portugal. This fairy-tale, castle filled town is only 40 minutes from Lisbon, and definitely worth the trip.
Railway Passes in Europe
We discussed this above. The Eurail Pass is the most flexible way to travel around Europe for non-European residents. Interrail is great for European residents. You can combine 1-5 countries, or get a global pass for full-admittance to all 28 participating countries.
First Vs. Second Class Eurail Pass
In my opinion, one should always choose a second class ticket when buying a rail pass, if possible. There isn't much of a difference in comfortability, and it's the best option for travelers on a budget!
The only downside is that second class is significantly more crowded. It can be tough to find a seat on popular train routes. Even if a reservation is not required, it may be worth making one if you are traveling between two popular destinations.
Youth Class
If you are 26 or younger, you're in luck because a second-class train ticket is up to 35% cheaper for you! Make sure to check this box when you are buying your Eurail Pass!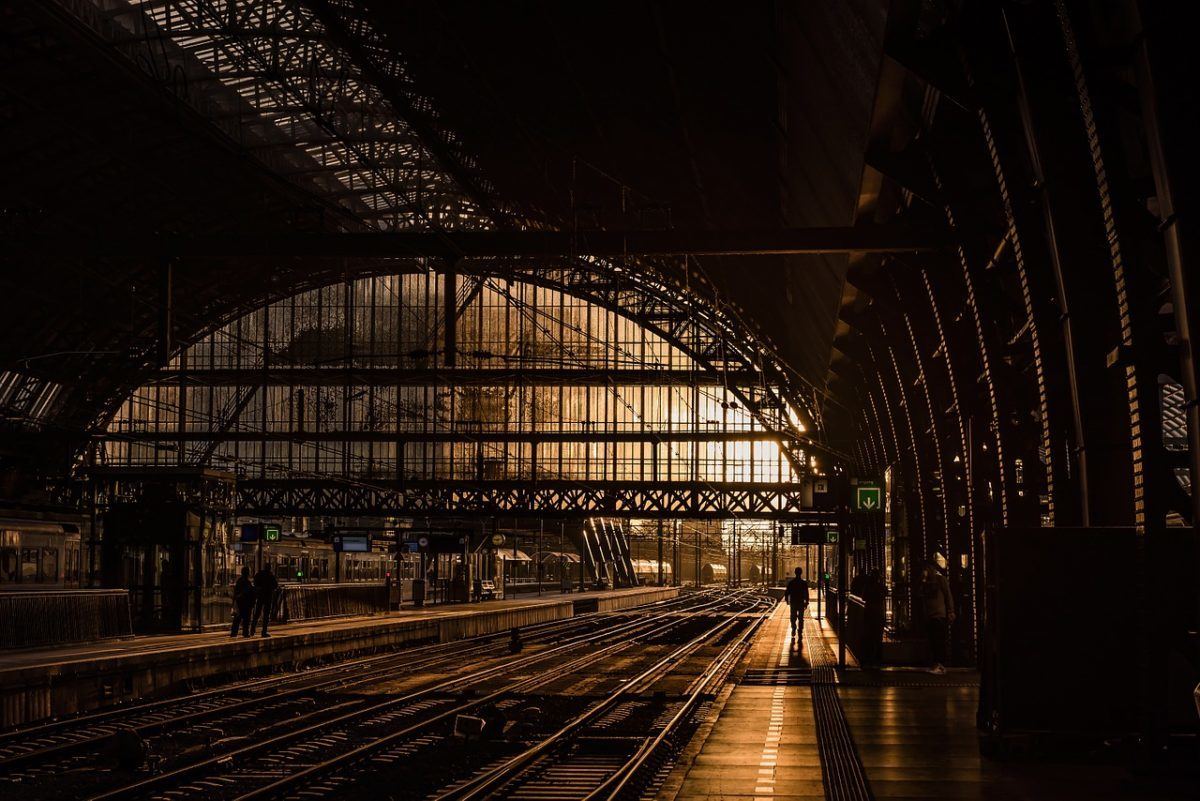 How to Buy Train Tickets in Europe
Buy Your Train Tickets Online: You'll get the best deals on tickets if you buy online, but you need to buy them directly from each country's site if you do not have a pass. Refer to the Essential Information for Rails by Country below.
Here are the websites for Rail Europe Canada, Rail Europe Australia, and Rail Europe New Zealand.
Buy Your Tickets at the Station: It's easier to buy regional tickets at the train station. They do not require reservations anyway. It's also best to buy tickets at the station if you are traveling in Eastern European countries.
How to Buy a Eurail Pass: You must purchase a Eurail Pass online, which will be shipped to your home address. It is possible to have one shipped within Europe, but you need an address.
You will then activate your rail pass by getting it stamped at the ticket window at the departure station on the day of your first train journey. Once activated, your time limit will begin.
If you have already purchased have a Eurail Pass, you won't need to purchase another ticket!
The 7 pm rule: This is important if you have a flexi pass. You only need to use one travel day when you travel on a direct night train that departs after 7 p.m. (19:00) and arrives after 4 a.m. (04:00). The date that counts as the travel day is the arrival date.
Even though European countries are well-connected by rail, each country has their own national rail company and regulations.
Individual Country's National Rail Websites
If you are buying individual tickets, or you are traveling within one country in Europe, use these individual websites for reference:
Austrian Railways – Belgian Railways – Danish Railways – Finnish Railways – French Railways –
German Railways – Irish Railways – Italian Railways – Spanish Railways – Netherlands Railways –
Norwegian Railways – Polish Railways – Swedish Railways – Swiss Railways – United Kingdom Railways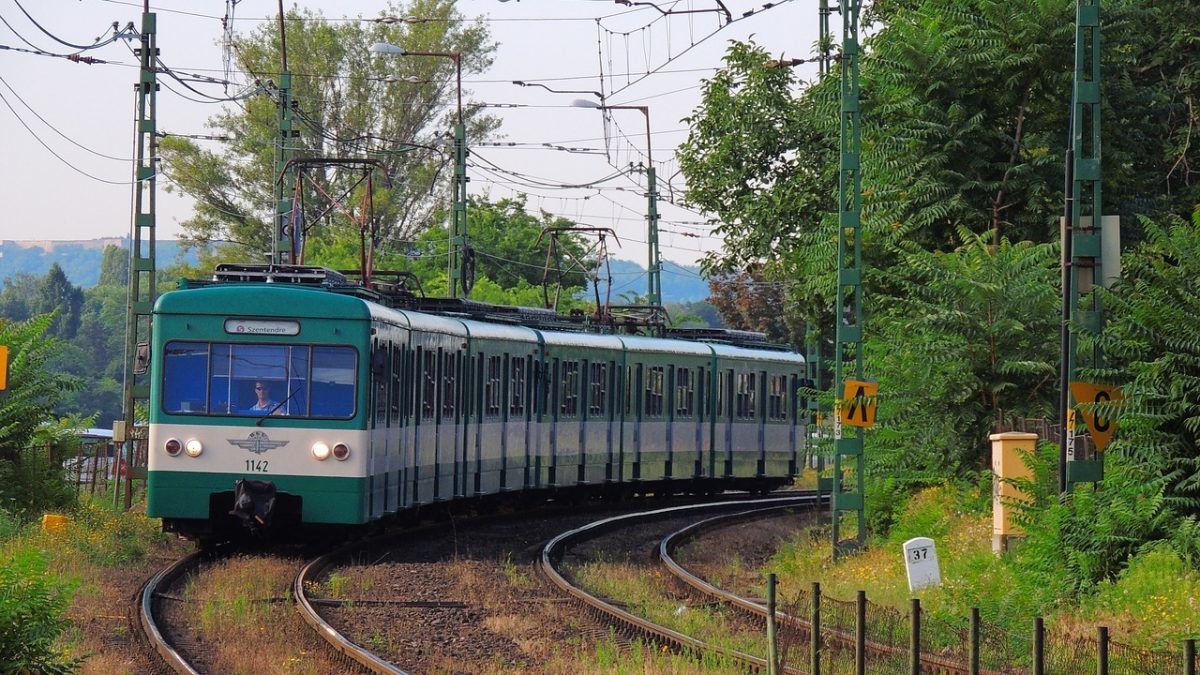 BritRail
Since the UK isn't a Eurail participant country, this is the pass you would purchase to travel between England, Scotland, and Wales.
In my opinion, it's almost always too expensive for what its worth, but the countryside is absolutely beautiful. If you feel like living your Harry Potter off to Hogwarts dream, a train ticket in the U.K is worth the splurge. If you're on a budget, check Megabus and other cheap ways of travel instead!
SwissRail
Unlike the Britrail pass, it's almost always worth buying the SwissRail pass. This is a pass you can use to travel around Switzerland; point-to-point tickets in Switzerland are expensive. The pass allows you to use the train on small journeys in between the smaller villages as well.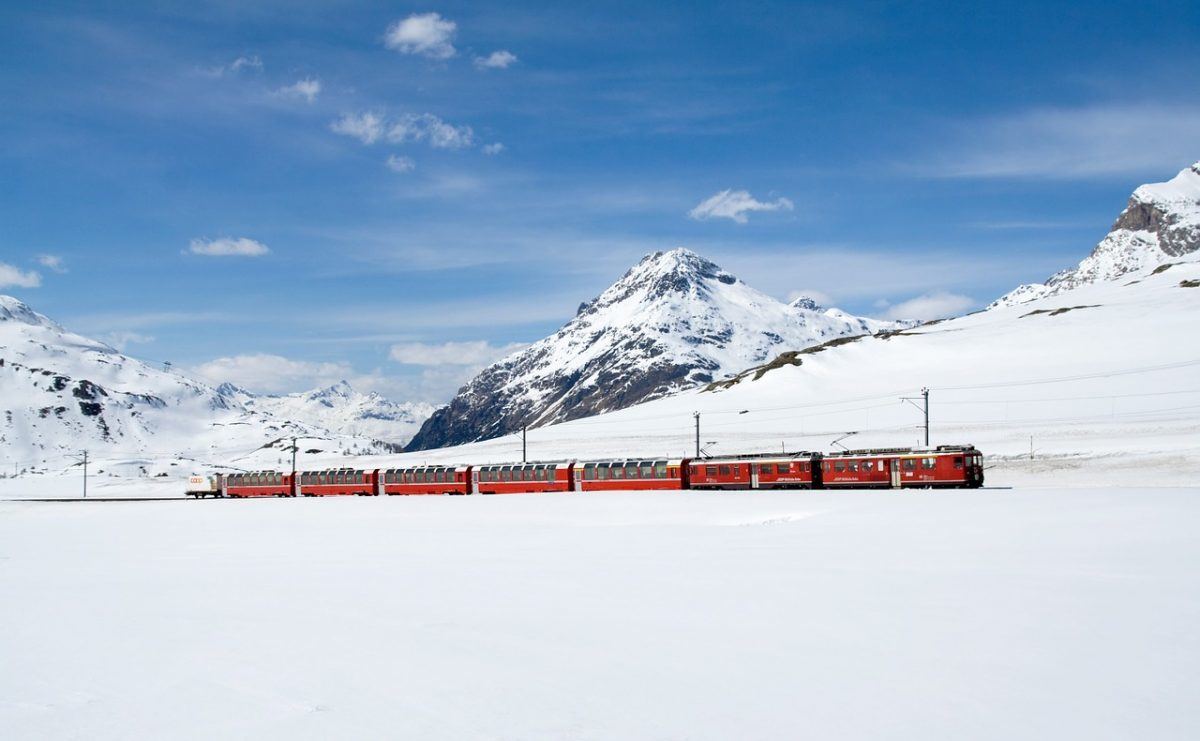 Advantages of Train Travel in Europe
Below I have highlighted the advantages of traveling Europe by train, and why you should choose a train over air travel.
1. Vast Network of Railways
The coolest part about taking the train is that you are not confined to the main cities. The railway network connects even the smallest European towns, so you can get a bit off the beaten path without having to rent a car.
2. Flexibility
Most passes allow you to hop on a train at a moment's notice. While some trains require a reservation (like most overnight excursions), most of them do not require you to book ahead. You can show up at the train station and hop on, unlike flying or renting a car, which generally requires a reservation far in advance.
This is a fun way to travel Europe because you can travel without a plan. You never know who you are going to meet while staying in hostels around Europe (or at the bars)! Because European cities are so well connected, you can easily make detours and changes to your itinerary with a rail pass.
3. No Luggage Limits
Even though airline tickets can be cheaper, you will often have to deal with strict weight and size limits. Trains do not have luggage weight or quantity limits, which can sometimes make train travel cheaper than air travel. Check out our guide on what to pack for Europe.
4. Arrive at the City Center
This is a huge advantage of traveling Europe by train. Again, airline tickets may seem cheaper, but once you add in luggage fees and the taxi or metro fare you're going to need to pay to get to your hostel, money can start adding up.
European train stations are located in the center of town, so you don't have to spend money (or precious time) getting to/from the city. If you only have a couple weeks to travel around Europe, cutting out time spent at the airport can be huge!
5. Comfortability
The train is much more comfortable than planes, especially those budget airlines like Ryan Air… You have larger seats, and the ability to walk around. You can grab a meal or beer in the food cart, or bring your own refreshments and booze – a great way to save money while travelling Europe and have a good time!
Furthermore, the train has beautiful views and allows you to see more of the countryside and stop in towns you may not have known about. Even if a train ticket is more expensive, it's sometimes worth it just for the view and comfort.
Disadvantages of Train Travel in Europe
Okay, train travel is great, but there are disadvantages of the rails too. I've highlights the top reasons why you shouldn't choose train travel below.
1. Cost of rail passes in Europe
Even though train travel is more fun, it can also be more expensive, especially for long distances or last-minute tickets. Often times the bus or a ride-sharing app is cheaper than train travel.
That being said, there are discounts for youth travelers (under 26) so make sure to use this option! If you are pinching pennies, your best bet is to purchase your train ticket far in advance.
If all else fails, use a ride-sharing app, like Bla Bla Car or hitchhike instead.
2. Slow for Long Distance Travel
The train is great if you are hopping from city to city within one country or neighboring countries, but I wouldn't want to take a train all the way from Paris to Rome if a flight is a similar cost (and it is). This is the difference between a multi-day excursion and a few hours on a plane.
Make sure to check the timetables and distance for your European trip. It may be worth adding a couple flights if you are trying to cover a vast distance.
3. Some Countries have awful train service
This is mostly true in the Baltics, Greece, Georgia and the rest of Eastern Europe, where taking the bus is way more convenient. In these instances we would point you towards Flixbus who operate across Europe.

Our GREATEST Travel Secrets…
Pop your email here & get the original Broke Backpacker Bible for FREE.
Below are my top travel tips for taking the train in Europe. These tips are guaranteed to save you $100s of dollars and lots of time, so use them!
1. Preplanned train travel will save you money
It is much cheaper if you buy your tickets online a month or two ahead of time. This takes the flexibility of train travel out of the equations though, which is why a European rail pass is so convenient.
2. Use the Eurail timetable to plan your journey
You can use the Eurail timetable to plan your journey with regional trains too. Check the box 'Avoid trains that require a reservation' though!
3. Almost always choose the Flexi Pass over the Continuous Pass
If you won't be traveling every day, there's no point of the continuous pass. Choose the flexi pass instead; it's cheaper!
4. Plan to activate your Eurail pass when you will be traveling by train most
You don't need to buy a month-long pass just because you're in Europe for a month. You can activate your pass whenever you want, so keep this in mind when you are choosing the length of time for your pass. This will save you money!
For example,You plan to go to Paris, Amsterdam, Berlin, and Munich for one month, but you will be in Paris for a week and Munich for a week. It makes much more sense to buy the 14-day pass instead of a full month.
Moreover, you should also check point-to-point ticket between Paris and Amsterdam. If it's affordable, then you can use your pass with one less country (France) which will save you a lot of money.
5. Don't use your Eurail pass if a point-to-point ticket is cheaper
Always check the prices for normal tickets when you are using train travel in Europe. It may be cheaper to buy an individual ticket than your one trip on the pass is worth.
For example, if you only have 2 train rides left on your Eurail Pass, you're going to want to use it to get from Paris to Berlin, not Berlin to Dresden (which will probably have a more affordable local ticket).
6. Some rail passes in Europe do not include subways, metros, or trams
Some European train passes, including Eurail, do not include intra-city public transport. Regional Tickets, however – like if you buy a Bavaria regional pass – do! Check before you buy to make sure.
7. Choose the night train to save money
If you're traveling a long distance and set on train travel, you should take a night train. Night trains require a reservation though, so plan in advance. A bed will cost about the same as a hostel bed and should be reserved ahead of time. This is also a good way to save time and money.
8. Check for reservation fees when traveling by train
Many high-speed and overnight trains require reservations even if you have a pre-paid European rail pass. Look for an "R" on the train schedule, which stands for reservation required. There is also a small fee for reservations. Most trains within France require a reservation, but you can make a reservation at the train station!
9. Each country will have a different railroad company
For example, Germany has an extensive rail network, mostly monopolized by Deutsche Bahn, which controls the rail system and metro system in cities.
10. Bring your own snacks and booze
This is definitely the cheapest way to travel! And remember, regional trains do not have a restaurant car!
11. Check the prices of Buses and Flights too
Sometimes train travel is cheaper and more convenient. Other times the bus is. Flights are a cheaper, faster way to jump countries. Check out this post I wrote on how to find the cheapest flights!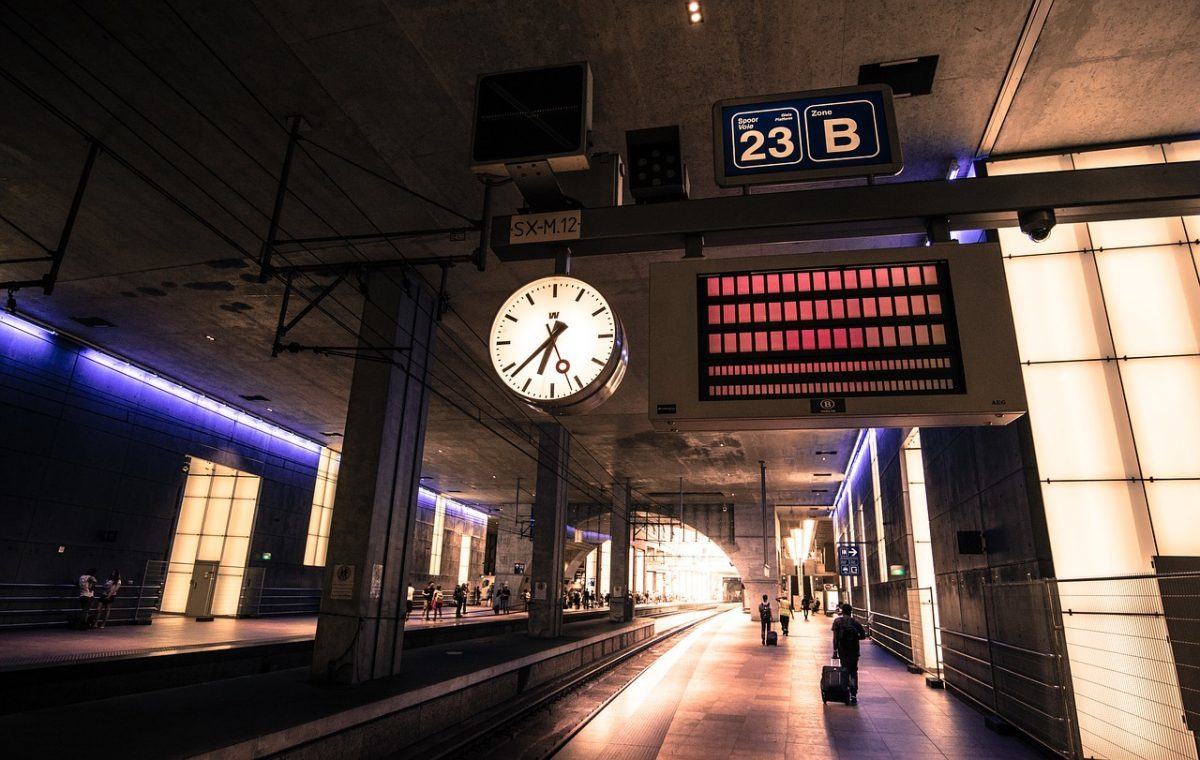 Final Thoughts on Train Travel in Europe
It can be overwhelmingly confusing to decipher between the different types of train tickets and passes when planning a trip to Europe. And sometimes it's tough to know when to use the train vs. car, bus, or plane! That's why I wrote this guide to European train travel!
Also, remember, if you decide to purchase a Eurail pass, non-EU residents should use Eurail. European and UK residents should use Interail. Comment below if you found this article helpful!
Don't forget to claim your Eurail Pass discount either people! Just remember to use the code BBPKLOOK when checking out on Klook.
Safe and happy travels!
---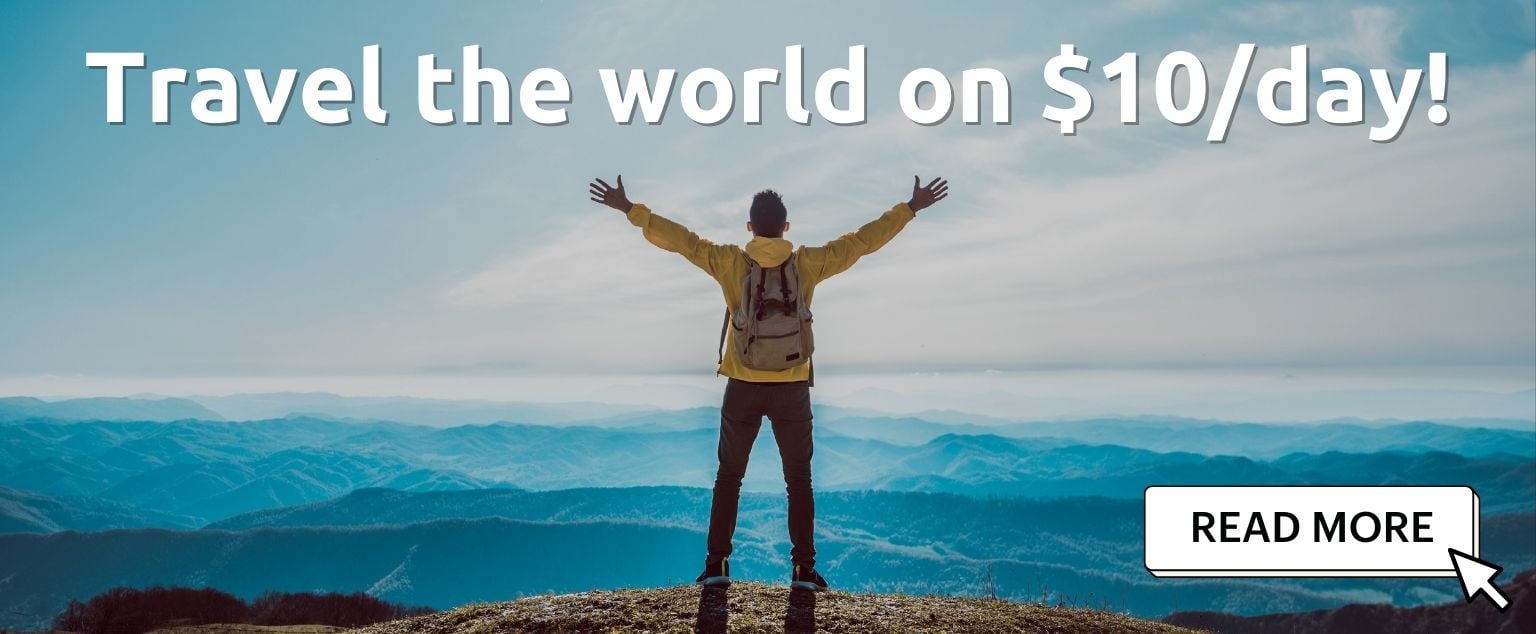 And for transparency's sake, please know that some of the links in our content are affiliate links. That means that if you book your accommodation, buy your gear, or sort your insurance through our link, we earn a small commission (at no extra cost to you). That said, we only link to the gear we trust and never recommend services we don't believe are up to scratch. Again, thank you!