For the uninitiated, Flixbus is one of the most popular intercity bus services in Europe. They are known for their affordability, quick connections and extensive network. They also provide services across the United States, offering a budget-friendly alternative to Greyhound. This international travel behemoth is going from strength to strength, and you can save a lot of money by travelling with them.
If you're not used to their services, however, it can be a little bit confusing to navigate. Their offering really varies from country to country, so sometimes it is better to look at individual country reviews before making your decision. This is time-consuming and can really drain the fun out of planning your trip.
This is where we come in! We have heaps of experience using Flixbus so you can call us experts. We've also taken a look at other reviews and listened to advice from locals to bring you a general overview of everything the company has to offer. They're great for some things, and not so great for others. So we hope to demystify the process for you a little.
So let us take you on a journey of what it's like to travel with Flixbus!
How to Use Flixbus
Flixbus is a super simple service to use as everything is booked entirely online. If you already know your destination and dates, simply put that information into their booking widget and click search. Many of their routes run more than once per day, so you'll be able to choose which time is most convenient for you. You can also sort by price if this is more important.
We also love using their website to plan spontaneous trips. If you head to their route map and click on a city, you can see all of the destinations that depart from that city. You then click on a destination that appeals to you and select your trips. This allows you to check out how much the journey costs, what dates it runs on and whether it suits your budget. If you live in Brussels, you can book a trip to Porto just minutes before the bus departs!
This tool is also great for planning a larger trip. Say you arrive in Amsterdam and are departing from Bucharest – while there aren't any direct trips, you can click on both cities to see which destinations they have in common. Warsaw, for example, is a great stopover point that lets you break up your trip.
Finally, they also have a fantastic app that is available on Apple and Android devices. This app lets you book straight from your phone and store your ticket. You don't need to worry about printing off tickets in advance – just make sure you keep your phone charged. Haven't got the app? You'll also be sent your confirmation via email and this is also valid.
Our Flixbus Experience
We've travelled pretty extensively using the Flixbus network so we really know what we're talking about. Overall, it has been a pretty mixed experience – but that hasn't stopped us from booking with them over and over again. The most important recommendation we have is to do just a little bit of research on what their service is like in your destination before you book. All the routes are managed by the same company, but that doesn't mean they are equal.
For us, the big issue is their customer service. Anyone used to budget airlines will know this isn't something you should expect much of with budget travel, and Flixbus is no different. This usually isn't a problem, but if you do have a complaint keep in mind it is unlikely to be resolved – ever! Try to avoid any issues as much as you can at your end and keep records of everything in case you decide to bring it up with them at a later date.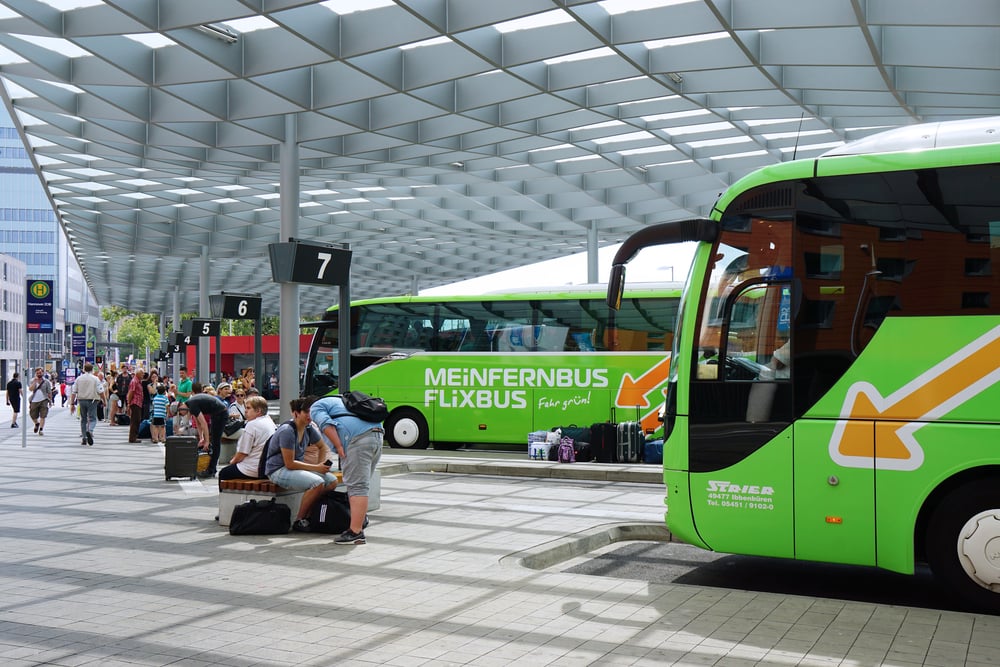 So why do we keep going back? Put simply, it's often the cheapest way to get around. This isn't a hard and fast rule, but there's no denying just how quick, convenient and cheap these trips are. The buses themselves are also pretty comfortable (as much as a bus can be), so it doesn't feel like you're using a budget service when you're onboard.
There are definitely a few pros and cons, but we'll get more into those later. Our one big tip is to always do some quick research before you book. Compare prices with other forms of transport, and check out what people are saying about them on local forums in your destination.
Basically, there is most definitely a time and a place for Flixbus.
Comparing Flixbus Prices
It's all about the price! Bus travel is often seen as a budget option for travellers, and Flixbus has the market cornered in Europe. They provide fast and efficient bus connections between European cities, but are they always the cheapest option? We ran a few comparisons to check.
For a fair comparison, we've checked what prices are like six to eight weeks in advance for each transport method. As always, the further in advance you can book, the cheaper it will be.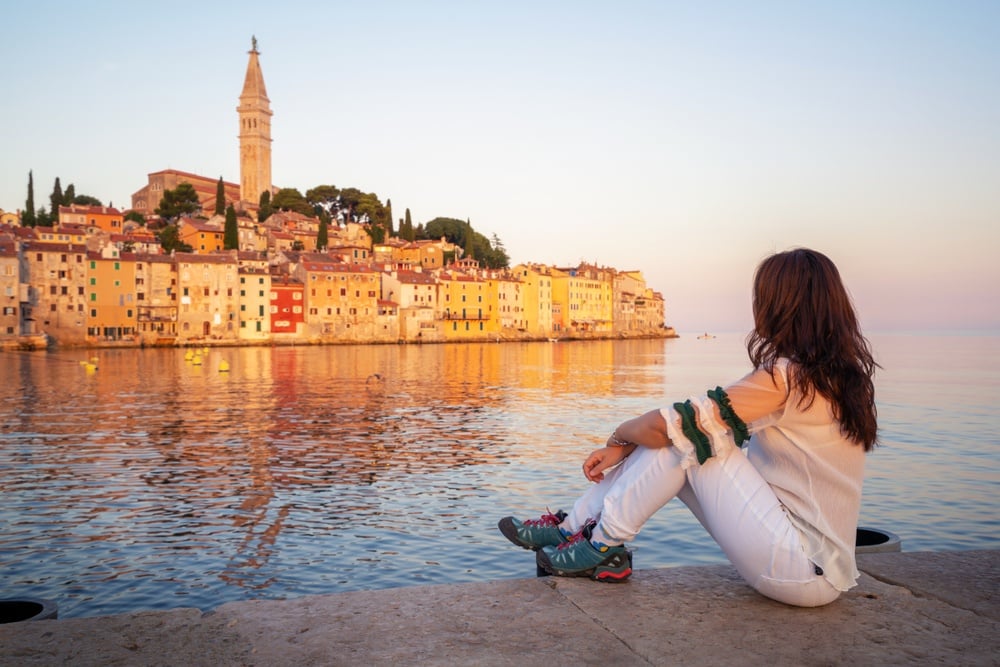 Long Distance
"It'll be fine!" The famous last words of any long-haul bus journeyer. We get it – the price is just too good to miss. But is it worth it? Spending hours on a bus (often overnight) can be emotionally draining. You'll save on hotel costs – but if you don't get some sleep on the journey, you might end up ruining your experience in your destination.
For this price comparison, we've gone with a real doozy – the 39-hour journey from Bucharest to Brussels. Both of these stations are fairly easy to get to from the city centre, although it does depart at 3:45 AM.
Flixbus – Vienna To Prague

| Type | Time (Hours/Minutes) | Price (£) |
| --- | --- | --- |
| Flixbus | 4:05 | £17.99 |
| Competitor | 4:45 | £21.99 |
| Train | 4:03 | £35 |
Flixbus is definitely cheaper than the train, but it can end up costing more than a flight! Since the cheaper flights are actually to Charleroi, you'll need to factor in an extra £15 to get to central Brussels. Even with that added on, it's still a little bit cheaper flying.
This is, of course, a popular route, so always do your research! Flixbus are known for their sales throughout the year, so sign up for email notifications.
Short Distance
This is their most popular offering and is where you can start to see some real savings. Short distance is defined differently by everyone, but for this, we're including any international bus trip that takes less than five hours. Taking the bus isn't just cheaper in these instances – it's also often more environmentally friendly. Factoring in time travelling to and from airports, it can also sometimes be quicker to just take an intercity bus.
For this, we've gone with a popular route – Vienna to Prague! This fits pretty neatly within the timeframe and is a journey that backpackers take often. So how does Flixbus compare?
As you can see, Flixbus is not only the cheapest but also just as quick as taking the train (although remember busses are far more likely to run late than trains do). Our train price was an average, however, so always keep an eye out for deals. We haven't included flights here since it's such a short journey and flying between the two destinations is rare. But if you're in a hurry, it's about £86 for a 50-minute trip.
We've not included middle-distance journeys (~10-12 hours) in this guide, but these tend to follow the same pattern as short distance. Berlin to Amsterdam, for example, is about £30, and you'll find flights come in at the same price (although in this case are still a little bit quicker).
Domestic Travel
This is where there are big variations, so we don't have any specific comparisons. You should always check what the situation is like in the country. There are even a few where Flixbus has next to no presence at all.
The UK and Spain are notoriously bad for travelling with Flixbus (public transport in the UK is pretty awful). There are only a handful of cities in England that you can travel to. And, whilst the network is more extensive in Spain, it is still somewhat infrequent. Railway connections from Spain to France are a little bit better, and in the UK, you can get the Eurostar for a decent price. Within the UK, Megabus is still the reigning champion for cheap bus connections.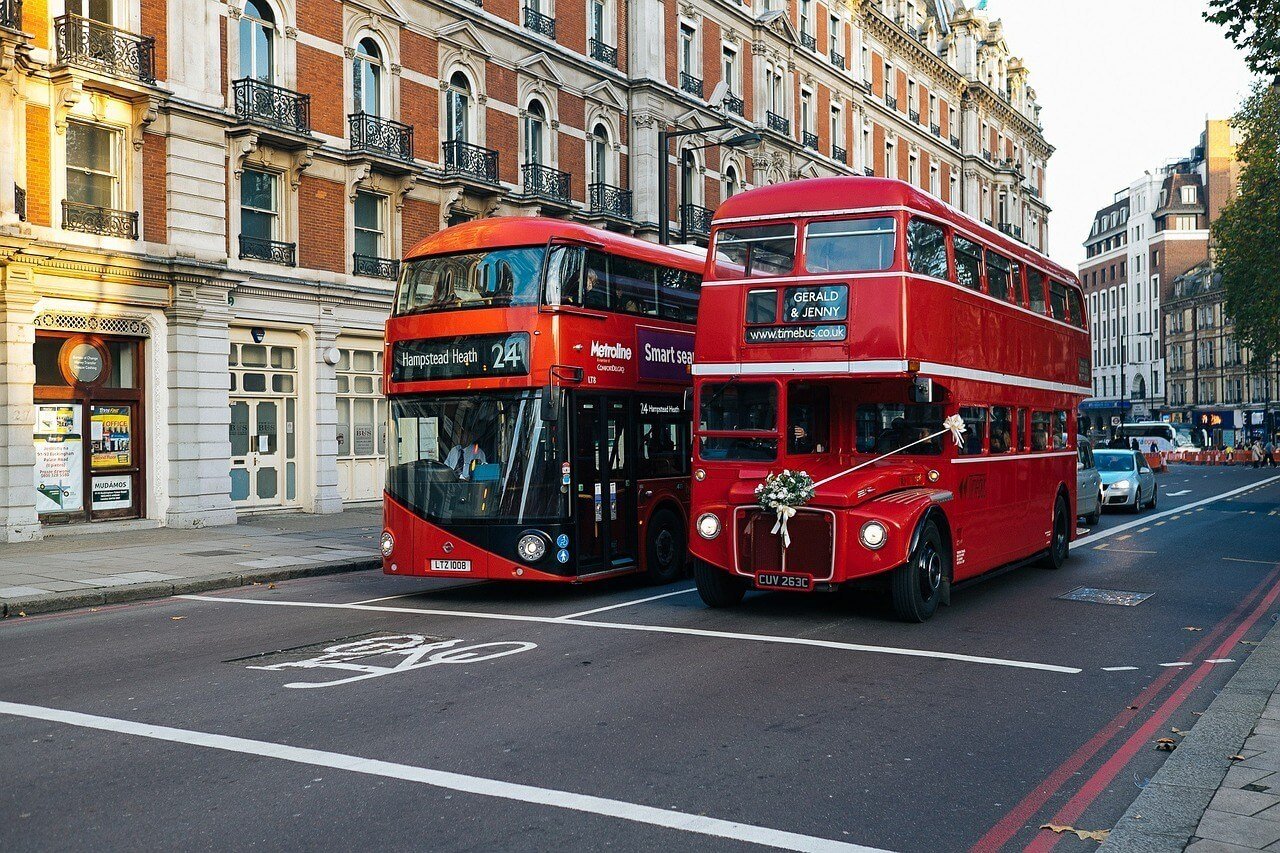 There are also a few countries where Flixbus isn't always the cheapest or most convenient option. Italy, Greece and the Balkans have competitive railway fares, although you can get good deals if you are travelling internationally. Eastern Europe comes with its own range of cheap bus companies – from Polski Bus in Poland to Go Bus in Estonia. Rail fares are also among the most affordable on the continent in this region.
So where can you get a good deal? Travelling around Western European countries like the Netherlands, Belgium and France is often cheaper with Flixbus. They also have cheap fares in some Central European countries like Germany, the Czech Republic and Hungary. For us, however, the real savings were in two of the most expensive countries on the continent – Sweden and Denmark. They actually only do domestic services in these countries, but they are really well priced compared to local bus and rail networks.
Pros of Flixbus
There are a number of great reasons to take Flixbus. Whether you're looking to save money, travel the continent cheaply or simply keep an eye on your carbon footprint. Combining our personal experience with independent reviews and advice from travel experts, these are the top five reasons to travel with Flixbus.
Clean and comfortable
Shouldn't this go without saying? Unfortunately, it often doesn't. The quality of bus services varies across Europe, and it can often take you by surprise. We took an entire overnight bus journey from Athens to Sofia once where the entire carriage smelled like urine. This is the last thing you want as you're trying to catch a couple of winks.
Thankfully, our later trip from Sofia to Ljubljana was with Flixbus. Bus travel is always going to come with its cons for overnight travel, but Flixbus offers wide seats and regular cleaning. On popular journeys, you will even be assigned your own personal seat. They've also updated their cleaning procedures since the start of the pandemic, and you can check which measures are taken when you book your trip.
Easy to use
We really can't emphasise enough how easy it is to book with Flixbus! Their website is super intuitive, and you can add different bus journeys to your basket to book all at once. This really saves a lot of time when it comes to planning your ideal itinerary.
You also don't have to waste paper on printing out tickets. All passengers are emailed their tickets as soon as they book. If you want it to go even smoother, you can download the app which produces a unique QR code that the driver scans when you board. No need to collect any tickets in advance, go through a lengthy security process or plan refuelling stops.
Why Should You Travel on Flixbus with a Water Bottle?
Whilst there's a lot that we can do when it comes to traveling responsibly, reducing your plastic consumption is one of the easiest and most impactful things you can do. Don't buy one-use water bottles, don't take plastic shopping bags, and forget straws. All of this just ends up in landfill or in the ocean.
Lots of destinations…
Of all the bus companies in Europe, Flixbus probably has the most destinations! Almost every capital city on the continent is included, as well as all major European tourist destinations. Even those looking to head off the beaten path can find some good deals with Flixbus. You won't get this with the local bus networks, that's for sure.
Flixbus are constantly updating their routes to reflect what their passengers want. Even if you can't find the destination you're looking for, it's worth letting them know you would be interested, and you can be notified if they add it in future. They're running a reduced service at the moment, but once everything is back up and running, you will get to enjoy the most extensive network in the continent.
Affordable (usually!)
It really should go without saying that travelling by bus is one of the cheapest ways to get around. Trains are much more in demand and flights can only go so cheap – but buses will always be there to take you from A to B without breaking the bank. Flixbus is also among one of the cheapest on the continent.
We've already mentioned that some destinations have cheaper providers, but these bus companies won't have routes as extensive as Flixbus. If you want to book all of your travel in one go, Flixbus is probably the cheapest way to do it. You can even move the dates and times around to fit fully within your budget.
Central stations (usually!)
In most cities across Europe, the bus stations are located fairly centrally. This saves you a lot of energy once you arrive at your destination. In many ways, booking a flight to save time is a false economy. The flight itself might only take a couple of hours, but you also have to factor in at least two hours waiting at the airport and the fact that most airports are outside of the city centre. With Flixbus, you'll find some of the shorter trips (up to as much as 10 hours) are just as quick as flying – if not quicker!
We, of course, have to add the caveat that this isn't always the case. When we took Flixbus from Berlin to Budapest, both stations were outside of the city centre. This is mostly just the way these cities are laid-out, but sometimes, you'll find there is a budget bus station on the outskirts that's used by companies like Flixbus. You can check all of this in advance.
Is This the Best Backpack EVER???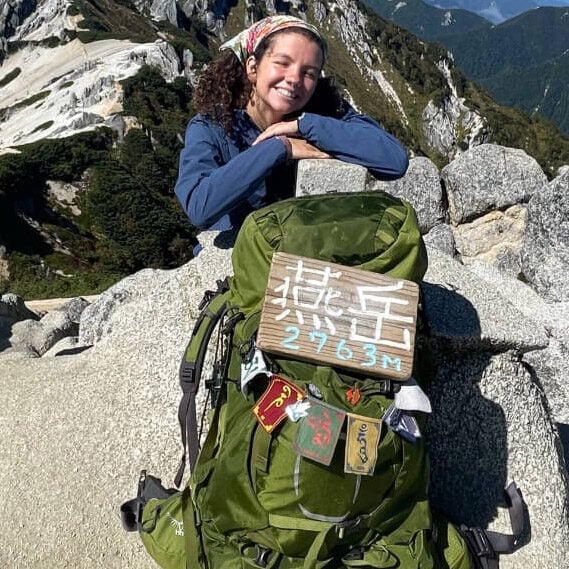 Cons of Flixbus
Nobody's perfect, and certainly not a budget bus company! We've already talked about how their customer service is almost non-existent. But what are the other reasons that you might want to think about travelling with someone else? These are five reasons you might reconsider travelling the continent with Flixbus.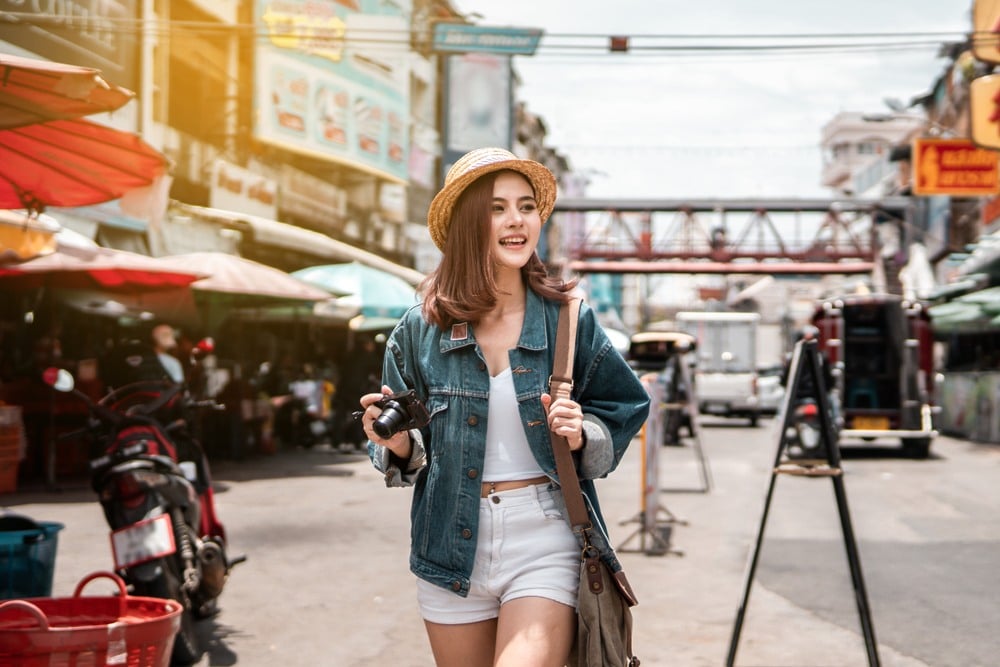 Limited Destinations
We know we just gushed about how extensive the network is, but alas the truth it can't get to everywhere. In the countries they operate in, they generally run a good service – with the exception of Spain and the UK where it is a bit more limited. There are, however, a few places where they don't run.
Most non-EU countries in the Balkans don't have any Flixbus services, and, surprisingly, the company has no presence in Greece! This can make getting around the region really difficult. In countries like Denmark and Sweden, you'll also find they only run domestic services. In these cases, you'll have to look at train travel (or local buses) to zip between countries.
Not always the cheapest
As you can see from our price comparisons, Flixbus aren't always the cheapest. With budget airlines like EasyJet and Ryanair offering extensive routes across the continent, you'll find some of the longer distance routes are actually more expensive travelling by bus. Flixbus operates these routes knowing that most passengers won't travel the full length, and they make more money by selling tickets this way.
Even domestically there are sometimes much cheaper options. Eastern Europe offers some incredible deals on train travel, especially if you're looking for a sleeper service. Always keep your eyes peeled for better deals when you can.
Some dodgy bus stations
We hinted at this above, but not all stations are central! In bigger (and more expensive) cities, you'll find that the bus stations are often kept in the suburbs. If you want to travel from City Centre to City Centre, you're usually better off looking at where the train station is.
You also need to be aware that some destinations have more than one station. We missed a bus departing from Florence because it left from a separate bus station (outside the city) from the one we arrived in (right in the city centre). It's really easy to miss these details, and you might just find yourself having to book a train instead if you're in a rush. Always check the small print on your ticket and look into how you plan to get to and from the station.
Pay to sit together
This isn't an issue on quieter routes, but you're actually assigned a seat every time you book. When the bus is mostly empty, you'll find most people ignore this. But on busier journeys, this is heavily enforced. You are assigned seats at random (same as if you were flying with Ryanair), and you can't change these without paying to pick your seat.
For solo travellers, this isn't usually a big deal. There's no middle seat on these buses, so you're guaranteed either a window or an aisle anyway. If you're travelling as a group or family, however, then you might need to build this into your costs. It's not usually a big deal on shorter trips, but for those 5+ hour trips, it can make a difference.
Less comfortable than some options
Flixbus is comfier than a lot of bus operators out there – but at the end of the day, it's still a bus and that comes with limitations. Seats are smaller than those on trains (though Ryanair seats are about the same size). It can also get really hot during the warmer months, especially if the bus is packed with people.
The quality of the buses does vary a little bit from country to country, so keep an eye on this on online forums. Most of them come with charging ports and sockets, but not all of them! Leg room can also vary, even between overnight journeys. If you're travelling during the day, we don't think it's that big a deal. But if you're making your voyage through the night, it might be worth looking into sleeper trains.
Insider Tips For Flixbus
Whether or not you decide to travel with Flixbus really depends on what you want to get out of your trip. If you do decide to take a journey with them, there are a few things you should keep in mind. Here are our top tips for making the most of your journey.
Do your research
We can't say this enough – always do your research before booking with Flixbus! We've given you some hints and tips on the destinations they're best for, but there isn't really a hard and fast rule on this. Always double-check comparison websites, local forums and reviews before booking that trip.
Rome2Rio is an excellent resource and they include FlixBus in their database. Omio is a Germany-based website that can give you prices for rail and bus fares across Europe. We're sure you've probably already heard of Skyscanner, but always make sure to double-check flight costs on there before committing to taking a bus.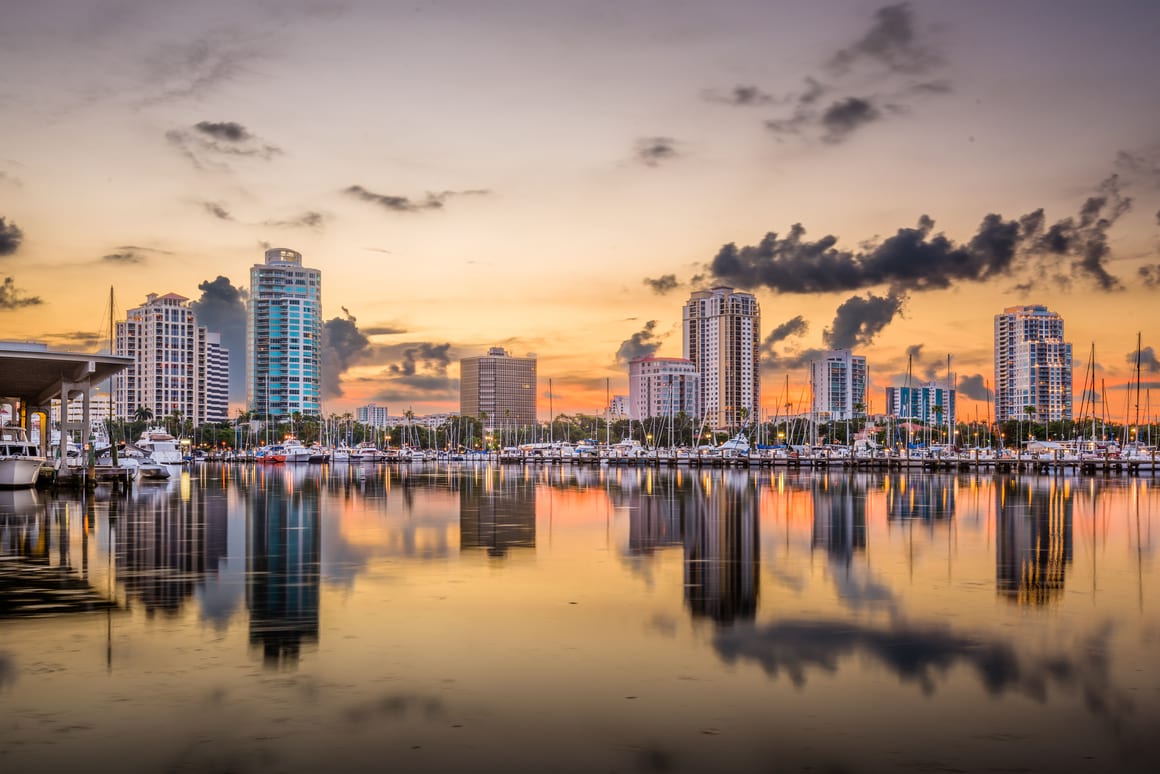 In terms of forums, you'll find local Facebook Groups dedicated to backpackers and tourists where you can find advice. These are often categorised by region, so look up the name of your destination and see what comes up. If in doubt, ask a question and give people enough time to respond.
Flixbus prices can change, but not as dramatically as flight prices. You have at least a day or so to book without having to worry too much about the price going up. It's worth keeping an eye on, but most of their routes are fixed price anyway, especially the shorter journeys. If you can, wait on one of their sales before booking the longer trips.
Check your timing
It can be easy to get caught up in a good deal, but the devil is in the details! Some of their journeys depart at anti-social times which can really mess with your itinerary. A 3:00 AM bus is doable, but what are you going to do to fill the time until then? What if you're in a city that doesn't even have many bars? You need to keep this in mind.
If you're planning connections, we also recommend giving a couple of hours in case there are any issues with the service. Flixbus is pretty reliable, but European roads aren't! You don't want to get caught up in a traffic jam and miss your connection. Sometimes you can book connections as a single ticket, and this way, you should be able to change if anything goes wrong.
Prepare for overnight journeys
Overnight journeys are emotionally exhausting. We've all done it – we looked at that 10€ trip from Barcelona to Berlin and booked with excitement. They're not easy though, and what you save in money you will be spending in time and energy.
Our overnight trip from Sofia to Ljubljana crossed multiple border points and took over 18 hours. It was exhausting, the bus was full and the regular border checks meant it was hard to get any meaningful amount of sleep. Was it worth it? Yes, absolutely – it was only 15€ and we'd do it again. But not everyone is comfortable with that kind of travel. That's totally understandable, so keep it in mind.
There were a few things that made it easier, however:
Pack eye masks, a neck pillow and either earplugs or noise-canceling headphones.
Get off at the breakfast stop and grab a coffee or tea, something to get you ready for the day ahead
Turn on the cool air fan above your head if the bus is full.
Keep everything topped up
We also took a power bank with us for the long journey. It turns out it wasn't needed because there were charging points on the bus, but this isn't always the case. Make sure you have a decent internet allowance for when the WiFi disconnects and plenty of power so you can stay in touch with the outside world. If anything, at least keep the ability to look at maps and see how far along you are.
This isn't just important for the journey – you'll probably also keep your tickets on your phone. If the driver can't scan the little QR code, then, unfortunately, you can't board. This isn't always the case – sometimes your name and ID is enough, but you certainly don't want to risk it. Even if you have one of those 3:00 AM departures, try to find somewhere to keep your phone charged.
Prepare for border crossings
Border crossings? In Europe? Yes – not everywhere is in the European Union, and even those that are aren't always in the Schengen Area! You should check this all in advance. When we took the bus from Bulgaria to Slovenia, we crossed numerous checkpoints – both exiting and entering the EU at Serbia, and entering the Schengen Area from Croatia to Slovenia.
Our passport was required at every checkpoint, and whilst our bags weren't checked, it's still possible they will be for journeys outside the European Union. Pack a doctor's note if you have any medication, and make sure everything is easy to grab at the last minute.
Flixbus vs Interrail
In many ways, they're not really comparable as they both offer different services. You might have heard about the InterFlix pass where you could pay 99€ upfront for five tickets and then book as you needed them. This was a pretty good deal that resulted in so many savings they discontinued it. Keep this in mind when deciding between the two options.
This might not be the most popular opinion, but we actually prefer Flixbus to Interrail! The latter was once the most popular way to get around Europe, but it isn't as good value as it once was. Rules around using tickets can seem needlessly complex, and you can end up being caught up by delays (especially for overnight journeys).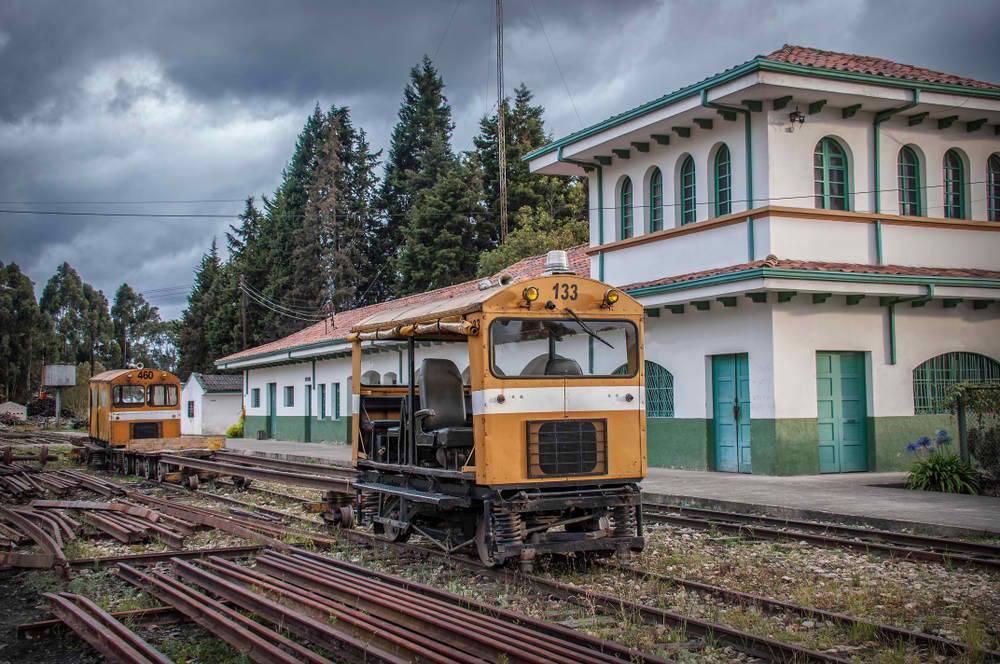 That isn't to say Interrail doesn't come without its benefits. It can be cheaper if you're sticking to a certain region (such as Benelux, backpacking the Balkans, Scandinavia). It covers more countries in Europe than Flixbus does, and you'll at least be able to manage your costs upfront without any excessive planning.
Overall, however, we think the planning is worth it. You can get some incredible deals with Flixbus that will work out cheaper than the equivalent Interrail pass. Many of their journeys take the same amount of time as trains anyway (especially in Central Europe). The Flixbus website even lets you book multiple trips in one go, so you can get everything out of the way in one evening before moving on to planning other aspects of your trip.
Frequently Asked Questions (FAQ)
Is it safe? Is it reliable? What if I need to pee? These are some of the most burning questions people have when they think about travelling with Flixbus. We know this because we had them ourselves before we travelled with them! Here are the answers to some of the most common questions people have.
How reliable is Flixbus?
As reliable as a bus can be! Flixbus is pretty good at keeping to schedule, but they can't prevent traffic jams. You'll find that services in places like Germany, the Netherlands and Belgium run basically on time. On the other hand, Poland is notorious for major traffic jams and the buses rarely arrive on time. Keep this in mind when planning connections.
How safe is Flixbus?
You're in safe hands, don't worry. The luggage storage area is kept secure at every stop as the driver will hand you your luggage. Nobody is allowed to just go in and grab what they want.
In terms of your hand luggage, this is really up to you, but we haven't had any problems. Keep valuables within plain sight, but it'd be difficult for anyone to steal something from you without being noticed.
Our only safety concern is with the stations themselves. Some bus stations are in unsafe neighbourhoods (Budapest is one that is mentioned a lot), so keep this in mind if you have a late departure or arrival.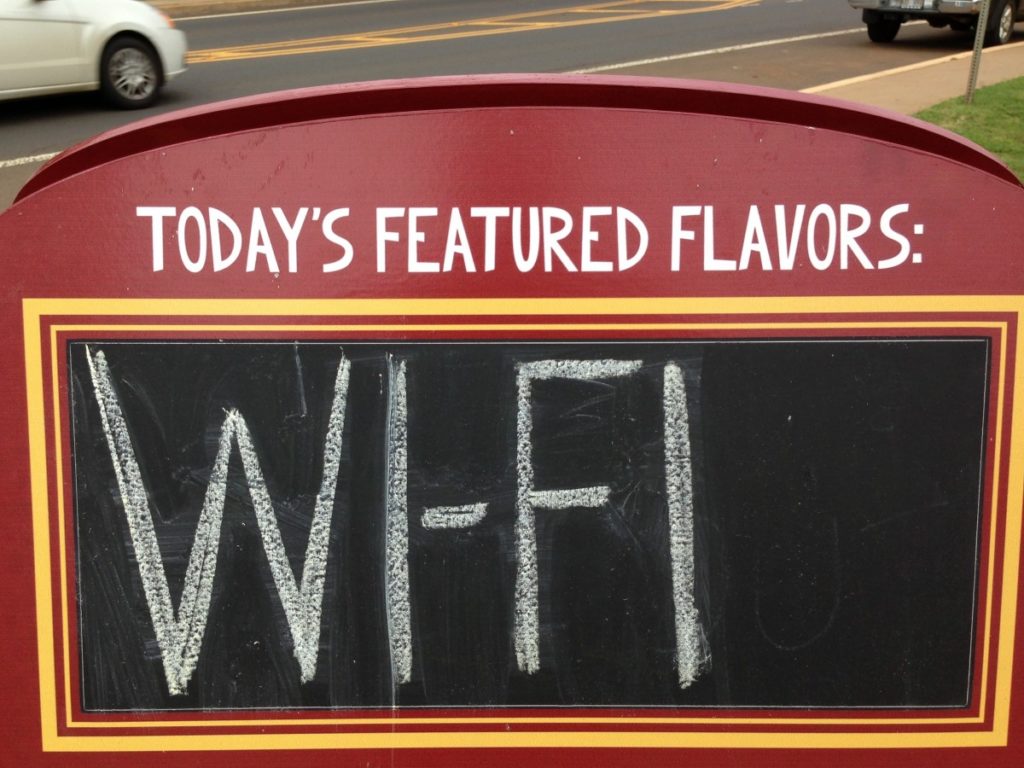 What's the Wi-Fi like?
Like basically every other bus WiFi, it's patchy. You'll notice it doesn't work outside the European Union. Our entire journey through Serbia came with no internet whatsoever, and this is related to the data plan they use.
Within the EU, you'll find it works great in urban areas, but is super spotty in rural areas. Again, the data plan they use can only reach them in certain areas. Treat the Wi-Fi much like you would treat a phone signal.
Can I cancel or change journeys?
You can, but there are a lot of caveats involved that we suggest you only ever do it as a last resort. It's much better to get your research out of the way and then book, rather than book the trip and then find out you have to change.
The first thing to keep in mind is that your cancellation won't actually be refunded – rather, you will be given a Flixbus voucher that you can spend on another journey. For this reason, it's much better to just cut out the middle step and ask for your journey to be changed.
It also isn't always entirely free to cancel. You can cancel up to 15 minutes before the journey, but you will have to pay a fee if you cancel less than 30 days before the trip. Any earlier than that and you won't have a cancellation fee. The maximum fee is €/£/$5.
What would I do if I left something on the bus?
This is actually a really easy problem to fix! There is a lost and found section on the Flixbus website with a form that you can fill out. You need to make sure you include as much information as possible so they can find your item. There's no guarantee that someone else didn't take it, but if the driver found anything they will hold onto the item for a few months.
Are there any toilet breaks?
On longer journeys, there are, yes! Our trip from Sofia to Ljubljana included three dedicated refreshment breaks at service stations along the way. You can also get on and off the bus at the various stops – just make sure to check with the driver how long you have or they will drive off without you (and maybe with your stuff).
On shorter journeys, you probably won't get any breaks – the aim is to get you from A to B as quickly as possible. Thankfully, most buses have a toilet. Is it pleasant? No. Does it get the job done? Absolutely.
Can I bring food and drink?
Food and drink are permitted on all journeys, you are just asked to respect some basic rules. Make sure you do not spill anything on the seats, and if an accident happens, you should make every attempt to clean up after yourself. You should also try to make sure your food doesn't smell too much. Fish is an obvious no-go, but even pleasant-smelling delicacies can make other guests feel uncomfortable.
If you are wondering what to bring, then check our European packing list.
How crowded are the buses?
The website will let you know! They've included how busy certain journeys are within their database, so the booking tool can let you know what to expect.
In general, however, you can usually assume correctly how busy a journey will be. Amsterdam to Berlin will always be busy. Zagreb to Maribor? Not so much!
ALWAYS sort out your backpacker insurance before your trip. There's plenty to choose from in that department, but a good place to start is Safety Wing.
They offer month-to-month payments, no lock-in contracts, and require absolutely no itineraries: that's the exact kind of insurance long-term travellers and digital nomads need.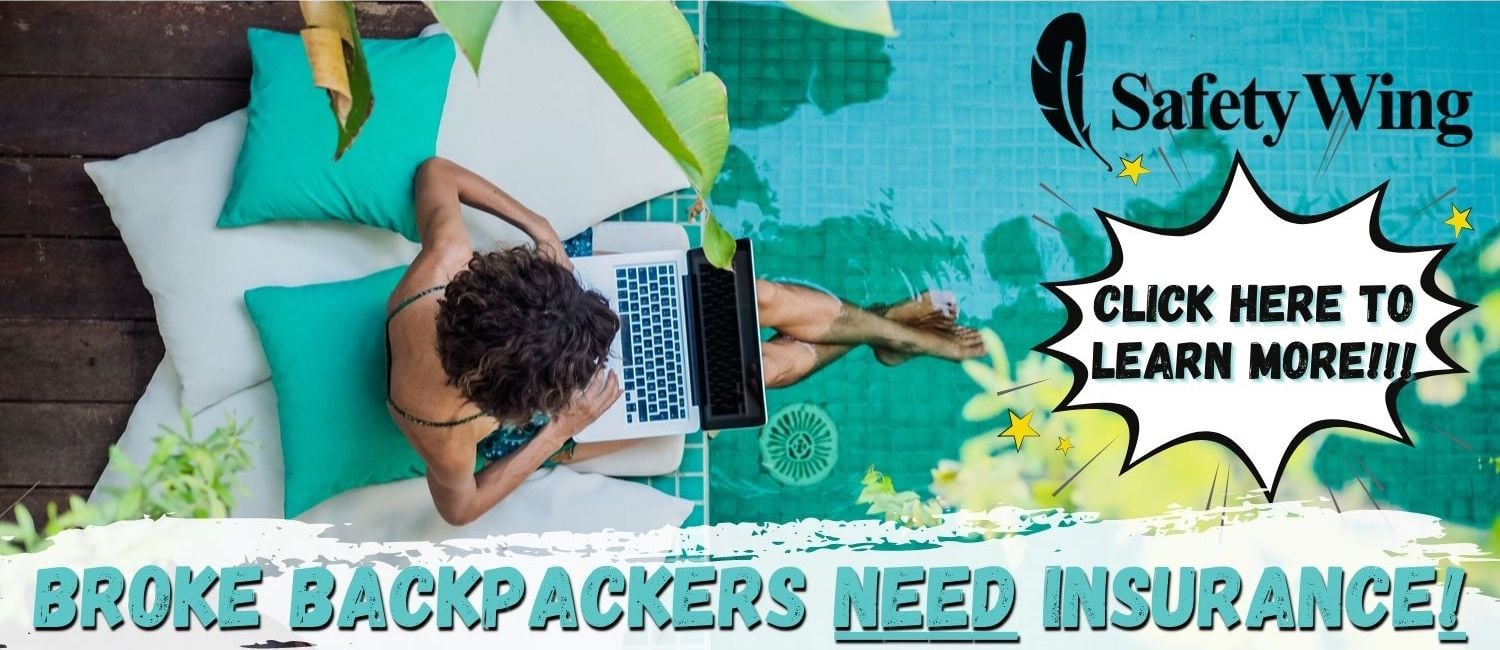 SafetyWing is cheap, easy, and admin-free: just sign up lickety-split so you can get back to it!
Click the button below to learn more about SafetyWing's setup or read our insider review for the full tasty scoop.
Final Thoughts on Flixbus
Flixbus is a fantastic choice for budget travellers making their way around Europe. They are among one of the cheapest ways to get between the most popular destinations on the continent. Their services are always clean and quick, and they're usually pretty efficient.
They don't come without their cons, however. Sometimes flying can actually be cheaper, and even trains have been known to offer better deals. It's well worth doing your research before you arrive. Also, consider how comfortable you are with overnight travel before you go ahead and book. It can be easy to overestimate ourselves when we see a bargain.
That being said, Flixbus should definitely be a website you look at every time you're planning a journey within Europe. Research is important, but it's a really easy service to use with some jaw-dropping bargains on offer. There's a good chance you'll need to use it at least once or twice during an epic backpacking trip across the continent.
Have you ever travelled with Flixbus? What did you think? Do you have any tips for our readers? Let us know in the comments!
---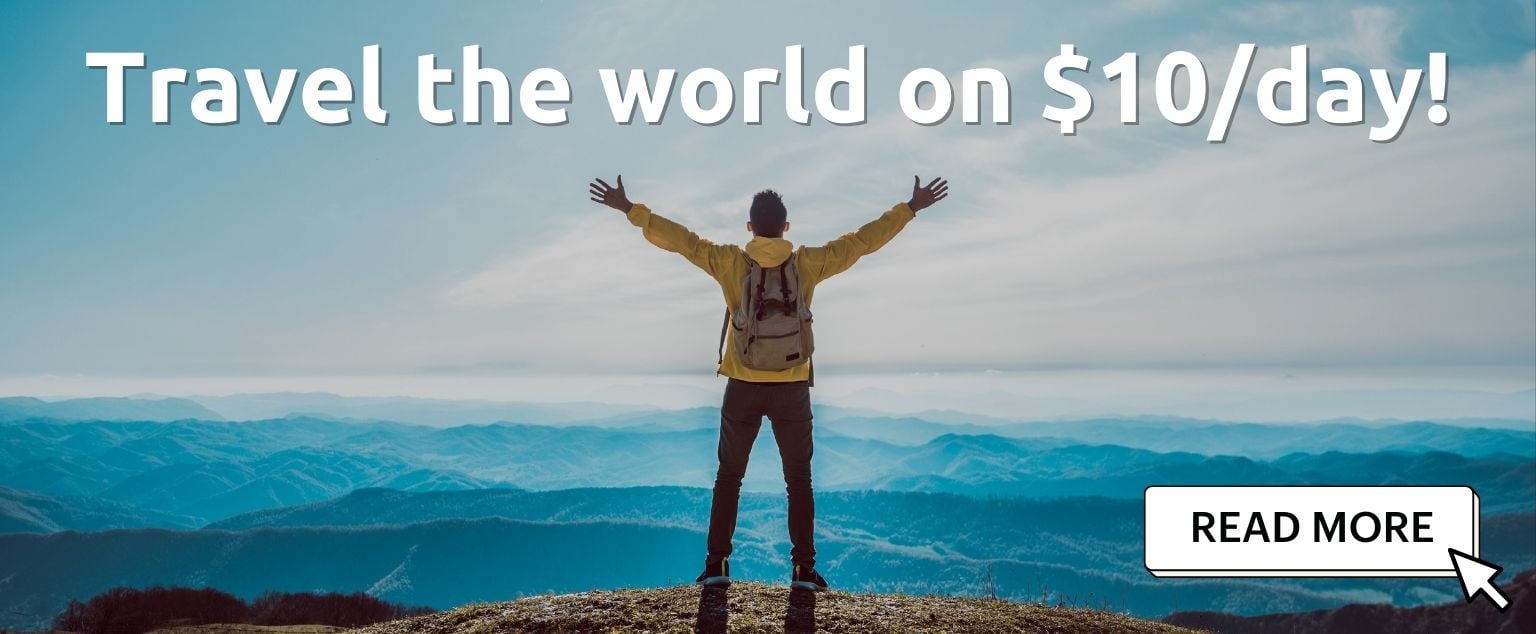 And for transparency's sake, please know that some of the links in our content are affiliate links. That means that if you book your accommodation, buy your gear, or sort your insurance through our link, we earn a small commission (at no extra cost to you). That said, we only link to the gear we trust and never recommend services we don't believe are up to scratch. Again, thank you!