Porto is the second most important city in Portugal, following Lisbon, the capital. It is located in the North, facing the Atlantic Ocean and Douro river. It is a vibrant city packed with history, good food, and a homely vibe. Porto is also worldwide known for its wine, the Port wine which is produced in the Douro Valley and stored and aged in the barrels in Porto (in Gaia adjacent to Porto proper).
Porto has been awarded "best European destination" three times. But best of all is that it is a cheap city to visit. We are from Porto and we simply love the city, and as locals, we've put together this Porto travel guide with everything you need to know before backpacking in Porto.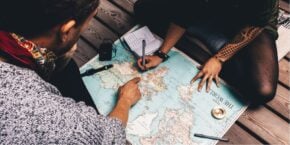 Heading Off-Grid? • Download This Guide as a PDF!
Sign up to The Broke Backpacker's EXCLUSIVE VIP AREA below and download our top backpacking guides as PDFs – go offline with peace of mind!
How Much Does Backpacking Porto Cost?
Portugal is much cheaper than most of the other countries in western Europe, like Spain, England, Germany, Austria, Switzerland, or Italy. And within the country, Porto is cheaper than Lisbon and Algarve in the south. So it is an ideal backpacking destination. Especially if you like culture, history, sun, drinking good wine, and eating good food without going broke.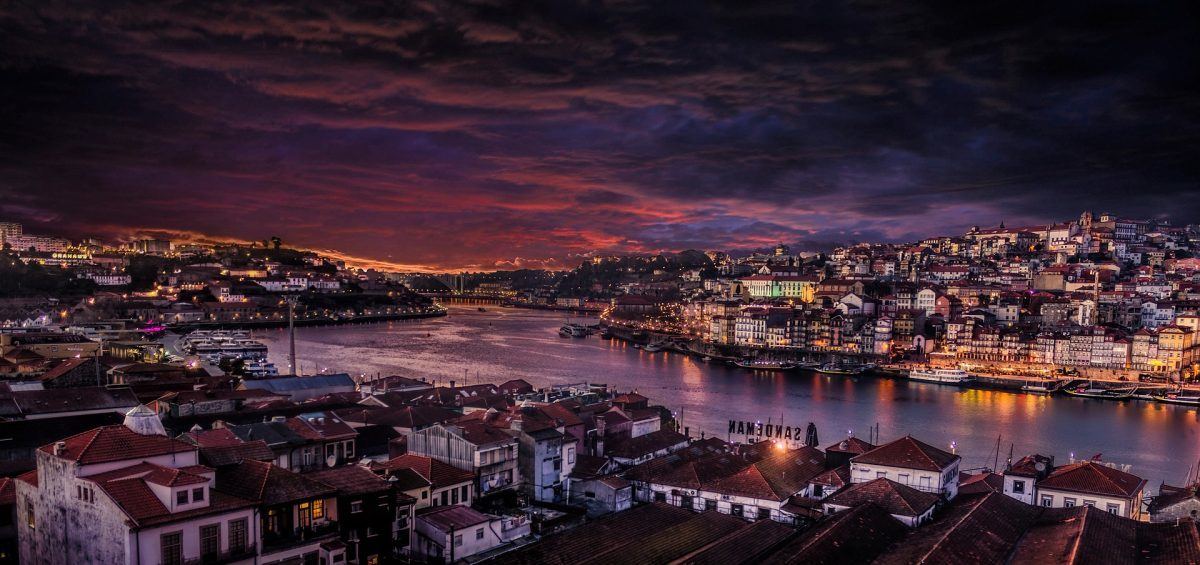 The average daily budget for backpacking Porto will be around 30€-45€ per day, depending on the season and how frugal you are. This amount will get you a dorm room, eating out, groceries, metro tickets, and at least a tourist attraction.
Lodging: A hostel dorm bed in Porto will cost you 10-15€, while a private double room will cost about 30€, without breakfast. In the city center, they will cost a bit more.
Transportation: A one-way ticket cost 1.20€, for the city center, for further places it will cost more. You need to buy a rechargeable ticket (andante) for 0.6€. This allows you to travel both in the metro and bus.
Food: Groceries in Portugal are cheap and for 10€ you will buy a good stock of food. Bread rolls cost as little as 0.10- 0.20 cents.
Eating out: Restaurants in Portugal are cheap compared to the rest of Europe, especially in tascas – the small local restaurants. At lunchtime, you are able to eat for 6-10€. During weekends and dinners, it's probably closer to 10-20€.
Booze: Wine prices vary according to its quality, some Port wines are very expensive, but these are a fortified wine. Normally a bottle of regular wine will cost from 3-30€ and will get you very buzzed. As for beer you can order one for 1-1.5€ in a bar.
Attractions: This varies a lot. There are a few free attractions and then it goes from 2 to 11€ (like the Stock Exchange Palace). Boat rides in the traditional rabelo boats are more expensive – these go for around 14€+.
Average Costs of a Trip to Porto
Here's a breakdown of individual costs when formulating a daily budget in Porto:
Hostel Dormitory: 10-15€
Basic hotel room for two: 20-25€
AirBnB/temp apartment: From 30 – 40 €
Average cost of public transport: 1.2€
City-Airport transfer: 2€ (+0,6€ for the rechargeable ticket) by metro
Sandwich: 3-5 €
Beer at a bar: 1.5€
Coffee: 0.7- 1€ for an espresso and 1-1.5€ a coffee with milk
Bottle of wine from the market: 3-30€
Dinner for two: 20-30€
Porto Budget Travel Tips
Even in a cheap city, like Porto, there are few tricks to make it even cheaper:
Choose the off-peak season to visit the city- You should always try to go during the low season for cheaper prices. Avoid Summer (June to August) and September during the vindimas – the season of the grape harvest.
Find accommodation away from the city center– the closest you are to the historic center and downtown Porto, the more expensive are the prices. Rather, opt to stay in the outcourts of Porto.
Walk everywhere – Porto is not that big a city, so you can easily walk to its most famous attractions, saving money in transportations.
Eat "diárias" – Portugal is not the best country for street food – we prefer small local restaurants. During weekdays at lunch, restaurants offer lunch menus for as little 5-6 €. These include soup, main and a drink and are called diárias. So always ask for the price of the diária; it is worth it. And, do not eat in tourist places like the Ribeira – it is much more expensive.
Cook your own food – groceries are very cheap, so if you have a kitchen try to cook your own food.
Buy the metro ticket Andante 24 – Instead of buying individual metro tickets that cost 1.20€ buy a 24h pass that cost 4.15€
Have a water bottle – Don't waste money on plastic, bottled waters; carry your own and refill it in the fountains and the tap.
Why You Should Travel to Porto with a Water Bottle
Plastic washes up on even the most pristine beaches… so do your part and keep the Big Blue beautiful
You aren't going to save the world overnight, but you might as well be part of the solution and not the problem. When you travel to some of the world's most remote places, you come to realise the full extent of the plastic problem. And I hope you become more inspired to continue being a responsible traveller.
Plus, now you won't be buying overpriced bottles of water from the supermarkets either! Travel with a filtered water bottle instead and never waste a cent nor a turtle's life again.
Save $$$ • Save the Planet • Save Your Stomach!
Drink water from ANYWHERE. The Grayl Geopress is the worlds leading filtered water bottle protecting you from all manner of waterborne nasties.
Single-use plastic bottles are a MASSIVE threat to marine life. Be a part of the solution and travel with a filter water bottle. Save money and the environment!
We've tested the Geopress rigorously from the icy heights of Pakistan to the tropical jungles of Bali, and can confirm: it's the best water bottle you'll ever buy!
View on REI
Read the Review
Porto has a huge variety of accommodation, and the most convenient option is to stay near the city center and the main attractions. Although it is arguably the best option, and it will make the experience more pleasurable, remember that the closer you are to the city center the more expensive are the accommodations. So, you may need to balance it a bit.
However, hostels and hotels in Porto are cheaper than in most other places, even near the city center.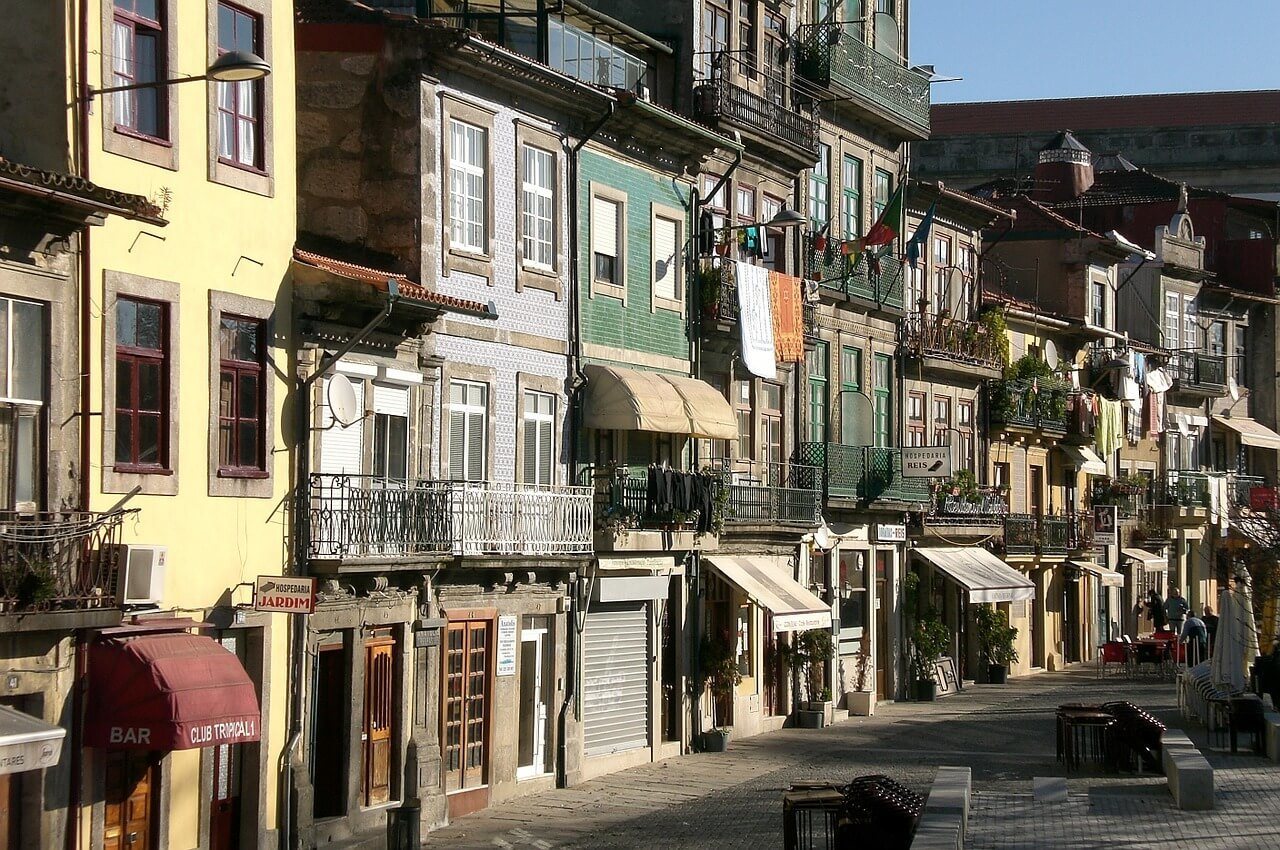 At around 10-15€, a dorm room in a hostel is always the cheapest option. If you are staying for a long period of time, try to rent an apartment. There are also several good hotels with good value for money, for about 30€.
If you really want a cheaper option, try to stay in Vila Nova de Gaia or Matosinhos, which are more distant from the city center, and not touristy. However, check to see if there is a metro station nearby, otherwise it can be tricky to move around.
Portugal has amazing hostels and the ones in Porto are particularly good. The Nice Way Porto may be the best one city thanks to its excellent location, huge array of amenities, and good social scene. It can feel a bit chique but I don't think a backpacker has ever complained that something is too "nice."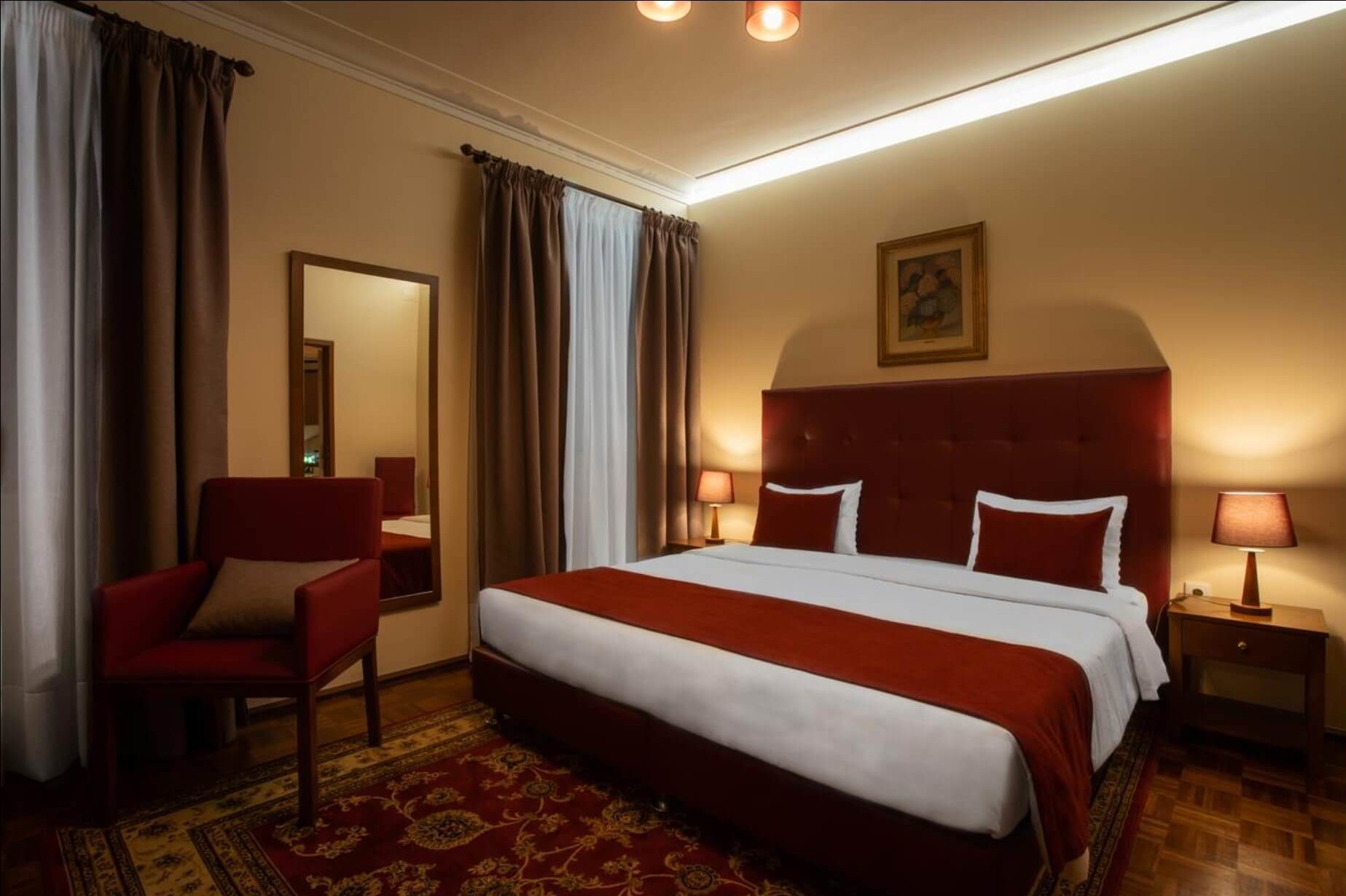 A quirky hotel that features a lot of old memorabilia and Americana, complete antique cars and vintage carnival rides. Rooms are (thankfully) more subdued. Good for those who want a bit more privacy and have the money to spend. Also, central location means visiting Porto's local attractions will be very easy.
Simple, tasteful, and easy to live in – everything that an apartment in Porto ought to be. Central location means that one can easily experience the city. A cozy interior means one can even more easily just crash for the night.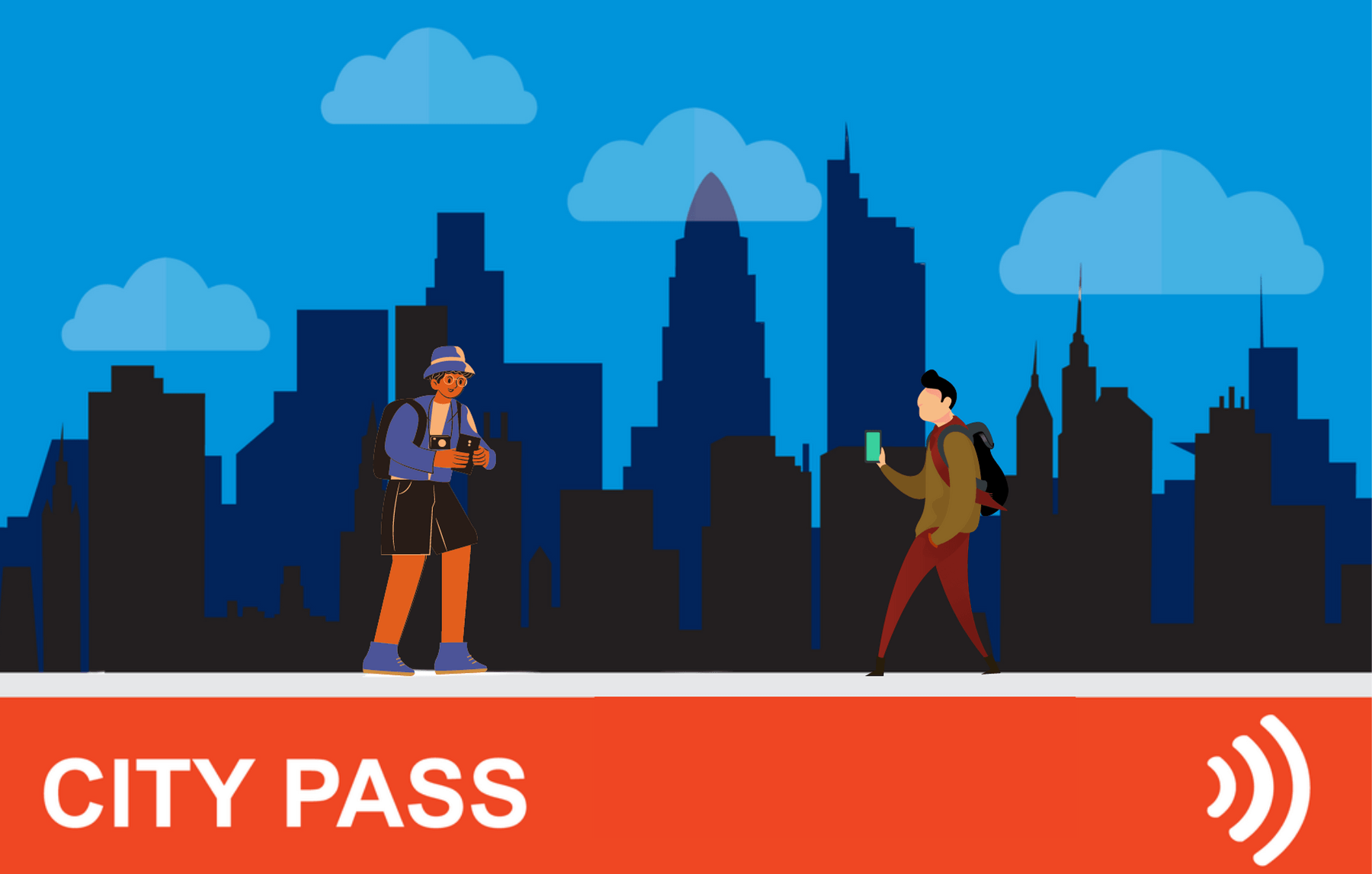 Travelling to Porto? Then plan yo' trip the smart way!
With a Porto City Pass, you can experience the best of Porto at the CHEAPEST prices. Discounts, attractions, tickets, and even public transport are all standards in any good city pass – be sure invest now and save them $$$ when you arrive!
Buy Your Pass NOW!
1. Visit the São Bento Train Station
Porto has one of the most beautiful train stations in Europe. The walls of the station are full of blue painted tiles (called "azulejos"),which are very typical of Portugal. There are a total of 20 000 tiles, recreating some of the most important moments of Portugal's history.
This train station is also the best place to catch a train to other Portuguese cities. Those who want to go backpacking in Lisbon will start here.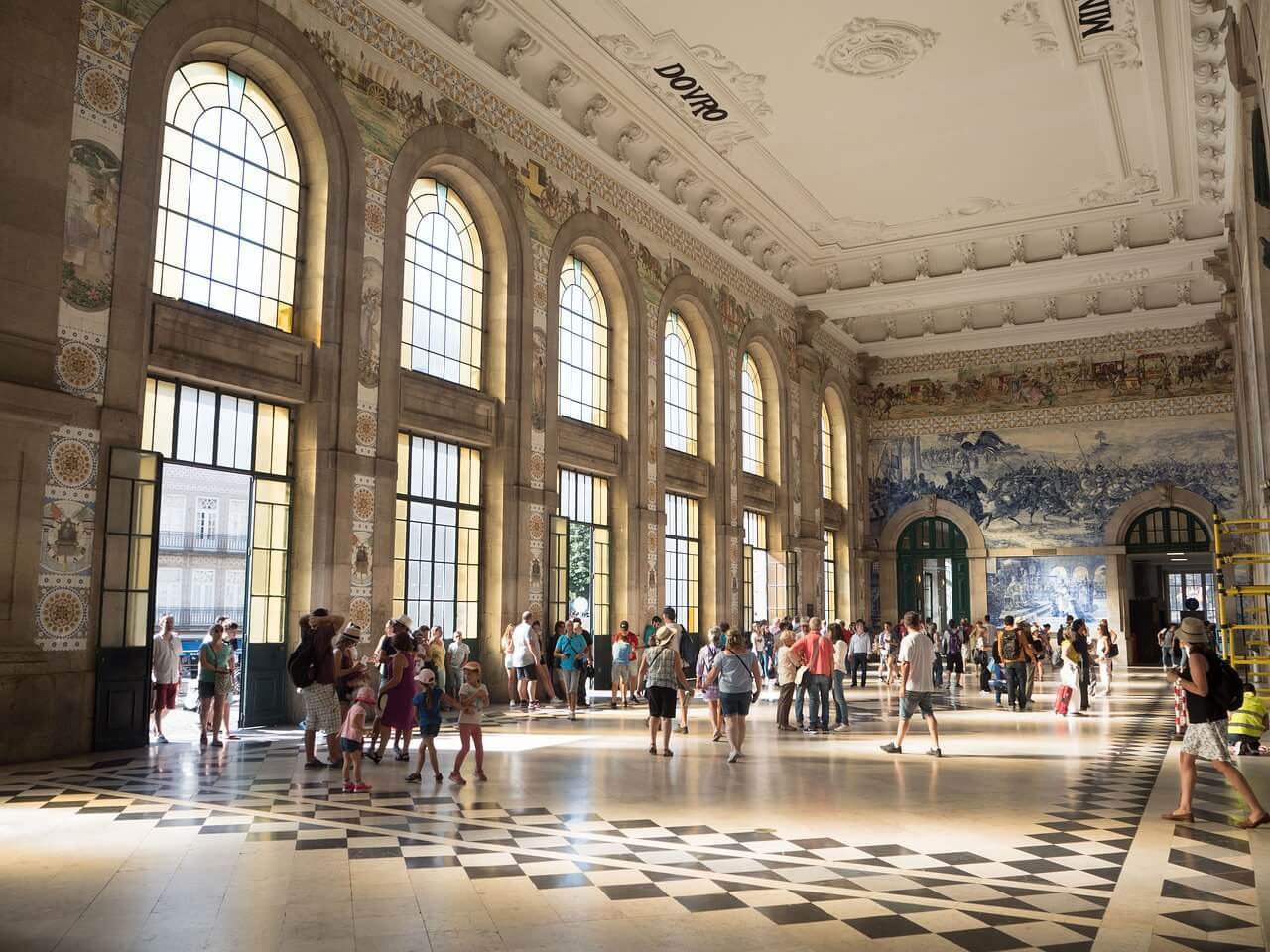 2. Visit the Palacio da Bolsa
Palacio da Bolsa was the Stock Exchange Palace of Porto until 1920, and it is an outstanding building. Although the outside isn't all that impressive, the interior is overwhelming. Especially the Arabian Room which was inspired by the Alhambra Palaces in Spain.
3. Cross D. Luis Bridge and walk along the river banks
The Douro River is one of the most important economic and historic features of the city. Crossing the Douro river are six bridges, and the most emblematic bridge is the D.Luis I Bridge. This bridge was built by Teófilo Seyrig, a disciple of Eiffel in 1886.
The bridge and the Historic Centre of Porto and Monastery of Serra do Pilar, both overlooking the river, are classified as a UNESCO world heritage site, since 1996. It is one of the most enchanting places in Portugal.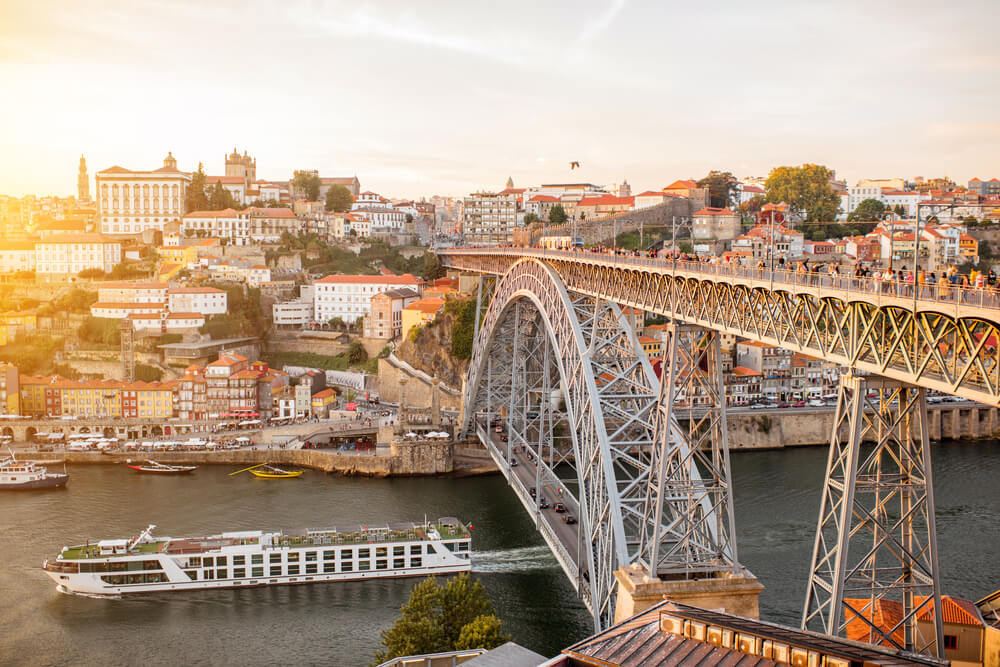 4. Go to Torre dos Clérigos
Torre dos Clérigos is a 75m high tower that dominates the urban landscape of Porto. The tower is part of the Clérigos church built-in 1763. To get to the top of the tower you will need to climb 225 steps, but it is worth it, due to the 360º view of Porto.
5. Go to Livraria Lello
Livraria Lello is a stunning library built in 1906 and it is considered an Art Nouveau gem. The library is also known as the Harry Potter bookshop as it served as inspiration for the books written by J. K. Rowling. In the middle of the library is the famous staircase, surrounded by several bookshelves with books. Besides visiting it, Lello still functions as a bookstore, so you can buy books.
6. Casa da Música
Casa da Musica is a modern concert hall and one of the city's modern icons. The building has a unique contemporary architecture, designed by a Dutchman Rem Koolhaas. You can do a tour of the concert hall, or even assist a concert.
7. Visit the port caves
Porto is famous worldwide for its wine, eponymously named port. The production of the wine is done in the Douro Valley but the storing is in the Caves (Cellars) in Porto These are mostly found in Gaia, on the other side of the River.
The wine used to be transported in a boat called rabelos to the Cellars. One of the coolest experiences to do in Porto is to do a tour to cellars and taste port wine.
8. Relax in the City Park and walk in the Seafront
One of the most pleasant places in Porto is the City Park. It is located right in front of Matosinhos Beach. The park is massive, it has 83 hectares and about 10 km of pathways. The park leads to the sea and a boardwalk that extends from Matosinhos to Porto's historic center, along the sea and then the river. Yes, you can walk the entire way if you like.
9. Do a cruise in a Rabelo Boat
The rabelos no longer transport wine but do tours up the river. Some go all the way to the Douro Valley others only pass through Porto's six bridges. Doing a tour in a rabelo boat is an awesome thing to do during your stay in Porto.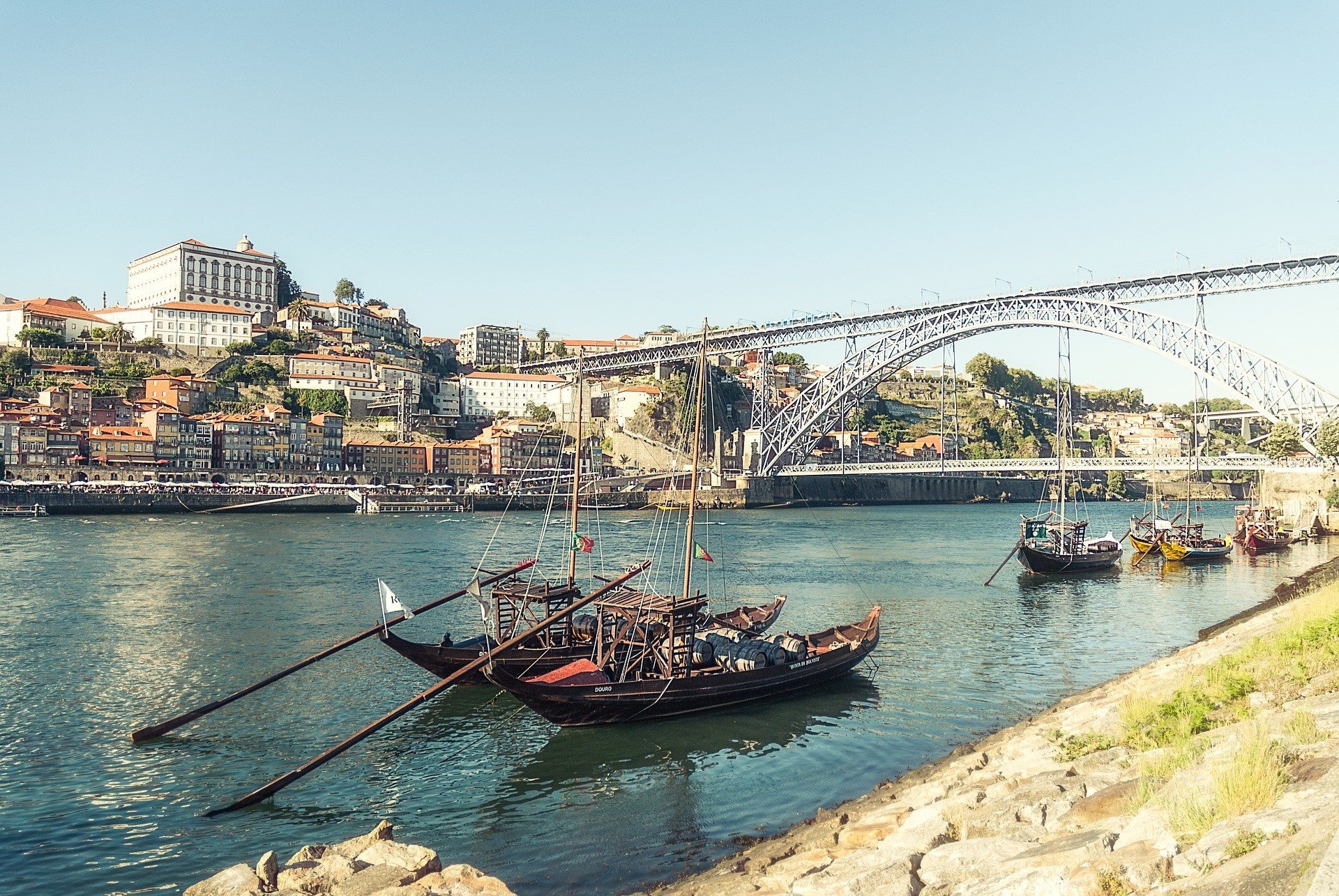 10. Stroll around the old streets of the city center
One of the best things to do in Porto is just roam around its old cobble streets. Some of the most iconic streets are Rua Santa Catarina, a major shopping street, where you can find Majestic, an old, beautiful coffee house, Rua das Flores, Rua da Cedofeita, and Aliados, where you will find the City hall. Just lose yourself in Porto for a few hours, you won't regret it.
Is This the Best Daypack EVER???
Three days in Porto is the perfect amount of time to appreciate the city! To give you a better idea of what to do in Porto, here is a sample itinerary.
Day 1: Downtown Porto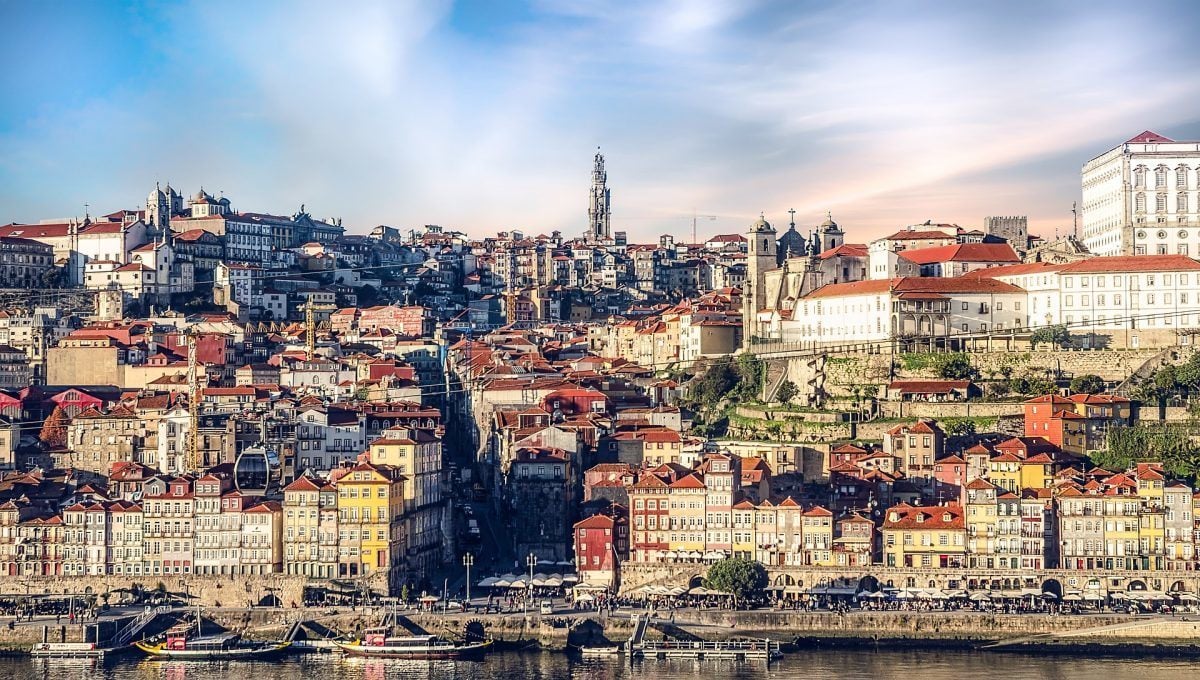 Morning – On the first day, we recommend visiting Porto's downtown. You won't need public transport, as everything is within walking distance.
The best place to start is S. Bento Station where you can admire all the blue tiles on the walls. From there head to Rua Santa Catarina, one of Porto´s most famous streets. In this street, you will find all the major shops and a big variety of cafes and restaurants. We recommend having a coffee in The Majestic, a historic cafe (1916) with stunning architecture.
Next, head to Aliados Plaza where you will find the City Hall and the statue of King D. Pedro IV. Go up Clérigos Street and visit Clérigos Church and tower. Don't forget to climb the 225 steps to the top of the tower and enjoy the views of Porto. After all this, lunch is welcomed.
Afternoon – Visit the Livraria Lello, known as the Harry Potter bookshop, and maybe buy a book. Be aware that there can be an extensive line to visit the library. In the end, if you are tired, rest a bit in the park right in front of the library.
If you still have time, visit the Stock Exchange Palace or leave it to the next day.
Day 2: Downtown, Ribeira, and the Douro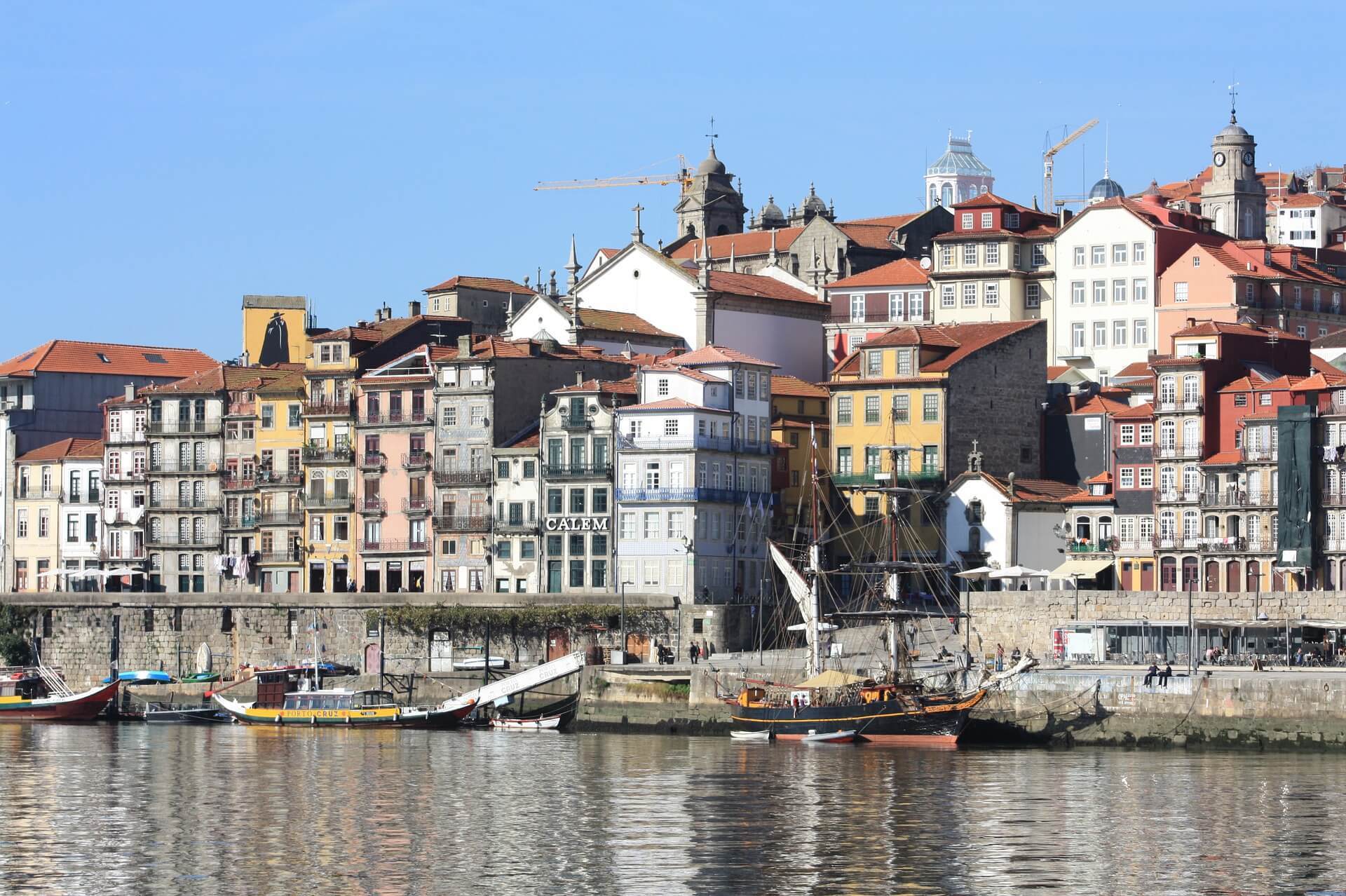 Morning – This day is dedicated to the rest of Downtown, the Ribeira area, and the Douro River. Start your day in S. Bento Station and walk in the direction of the Cathedral Sé of Porto. From there go to the Bridge of D.Luis I. On top of the bridge there are several viewpoints where you can appreciate the fantastic views of the river, the rabelo boats and the city of Porto.
Find the stairs of Codeçal nearby and go downhill until you reach the river. Cross the lower deck of D. Luis I Bridge heading to the other side of the river. On this side of the river, you will find the cellars of port wine. You should visit them, as it is a good opportunity to learn about port wine, and maybe enjoy a Port. There are several famous cellars like Ferreira, Sandeman, Croft – choose the one you prefer. The experience is very similar in all of them.
Afternoon – Take a rabelo boat tour for 50 min, through the Douro river. Going under its six bridges is pretty cool. If you still have time, walk and relax by the river banks, enjoying Porto´s UNESCO world heritage site. There are several bars and cafes where you can grab a bite or drink a beer in Ribeira.
Day 3: Beyond Porto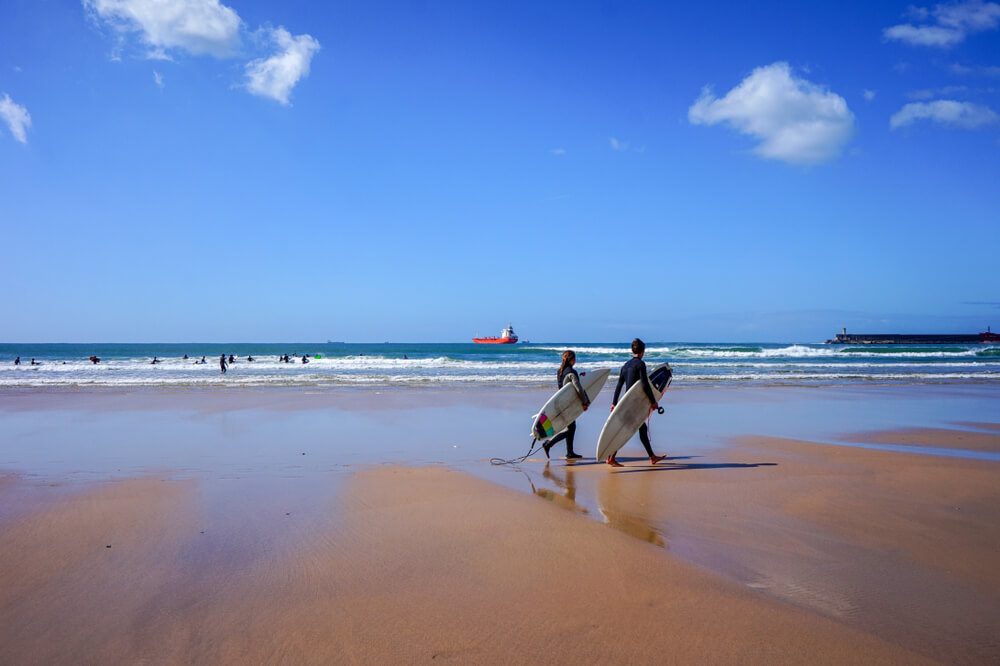 Morning – Catch a Metro to Casa da Musica, and take a tour in the incredible concert hall, with avant-garde architecture. Then catch a bus to Porto's Central Park. Spend the morning relaxing in the biggest urban park in the country, with 83 hectares and 10 km of pathways. In the park, you can visit the Water Pavilion, a thematic pavilion about water, that used to be in the Expo 98 in Lisbon. The park is a pleasant place, to walk, relax or even play soccer with locals. If you find people playing, just ask to join in!
Afternoon – The park goes all the way to the seaside, where you will find a promenade that is called Foz. Walk in direction to the sea, where you will find Matosinhos Beach – a famous surfing beach in Porto. Take your time and sunbathe or even surf. There are several places where you can have surfing lessons. Nearby there are also several good restaurants serving freshly grilled fish.
From the Promenade of Foz, you can walk all the way to the Ribeira zone. The distance from Matosinhos Beach to Ponte D. Luis I is 8.5 km. It is a long but pleasant walk by the sea, where you will pass through several historical marks. If you have time, on your way to Ribeira there is an interactive museum about the discoveries called World of Discoveries.
Day Trips from Porto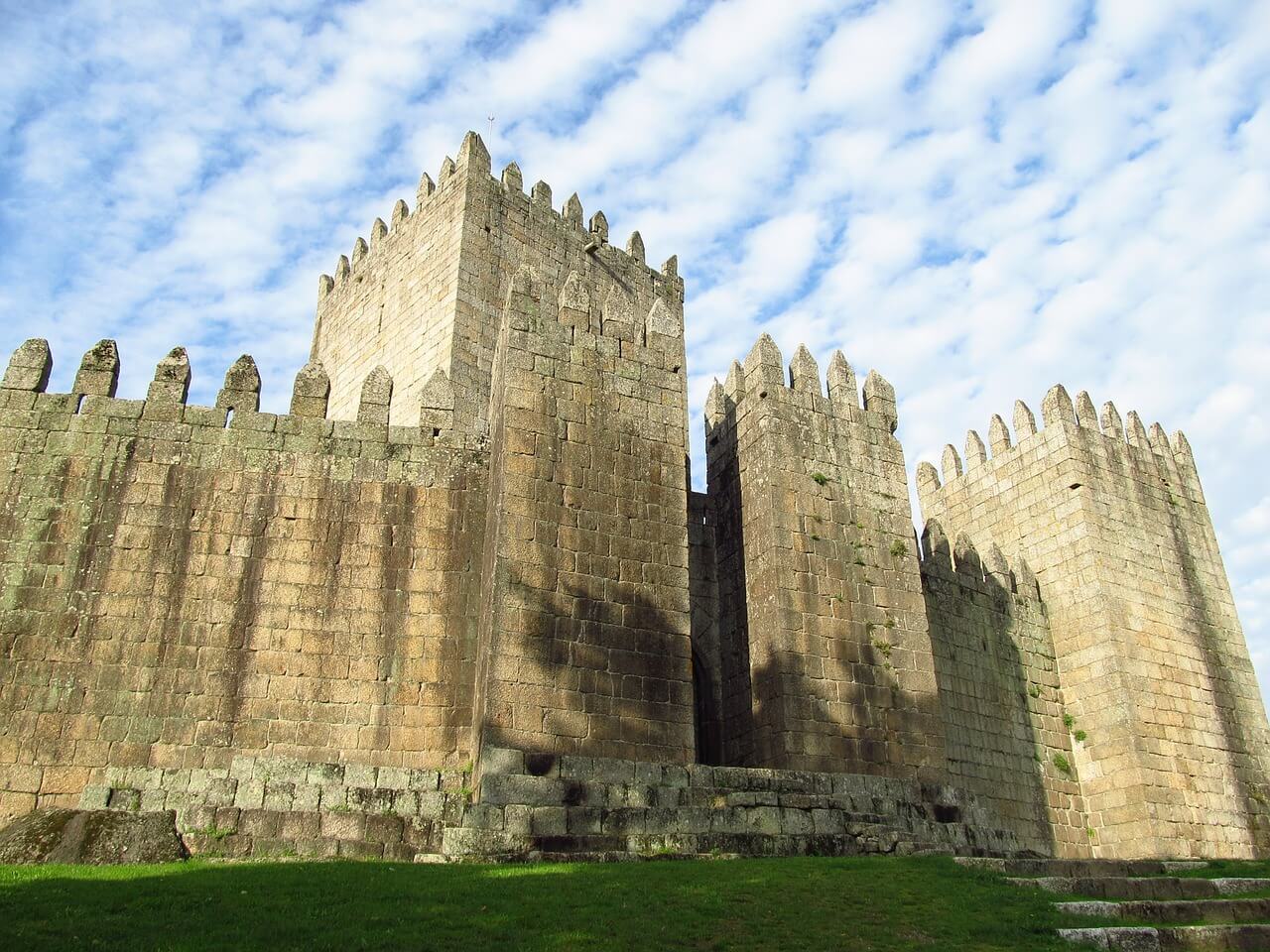 Douro Valley – You can't do a trip to Porto without going to the Douro Valley, it is simply a must. It is one of the most beautiful wine regions in the world. The vineyards are situated on the hills overlooking the river Douro. As we said, this is the region where port wine is produced and you can reach it by boat or train, or a tour. We recommend doing it by boat but it can be a bit expensive for some backpackers.
Guimarães is just 40 km from Porto, and it is easily accessible by train or bus. Guimarães is the birthplace of Portugal and it is also a UNESCO world heritage site. On a day trip to Guimarães you must visit the Castle and the Palace of Dukes. Also, take some time to also walk through the medieval part of the city, it is very well preserved and full of little interesting details.
Braga is a city that has a long history, dating back to the Romans. The top attraction of Braga is the Bom Jesus, a sanctuary on top of a hill in which you have to climb 640 stairs to reach it. It is also near Porto, about 54 km, and easy to go by train or bus.
Aveiro is known as "Portugal's Venice," because of its canals, bridges, and boats. It is an ideal city to relax and take a boat trip while you admire the Art Nouveau buildings. It is the furthest city on this list, but it's only 75 km from Porto, and easily reachable by train. The train voyage is very scenic, as it goes by the sea coast for a few kilometers.
Learn more about what to expect when backpacking Porto by reading the following sections!
Best Time of Year to Visit Porto
Porto has an oceanic climate, with warm dry summers and mild rainy winters. During Summer the average temperatures are between 16º-27º C, while in winter the average is between 5º-15º C with frequent rain.
The best time to visit is in summer when the weather is at its best. It is also the most crowded and expensive season. So we recommend visiting Porto during spring and autumn i.e. from March to June and September to October.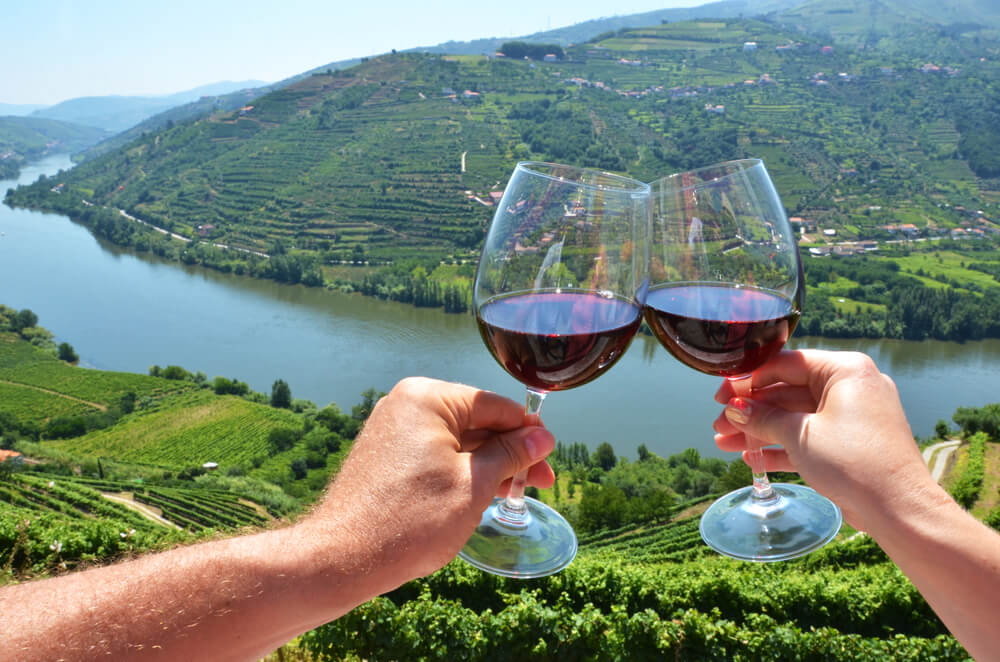 We think the most beautiful season in Porto is during September especially in the Douro Valley. It is the season of the grape harvest and the landscapes are beautiful with the autumnal colors. Though, it can be a bit more crowded in this period.
Getting In and Out of Porto
All international flights arrive at Francisco Sá Carneiro Airport, close to Porto – including budget airlines like Ryanair, Transavia, Easyjet, Wizz Air. So you can fly cheaply to Porto. You can find flights that cost less than 30€ depending on where you are coming from and the season of the year!
Porto's airport is very close to the city center – only 16 km. The best way to get to the city center is by metro. The metro station is right in front of the airport and it costs 2€ plus 0,6€ for the rechargeable ticket (which you'll need for the rest of your trip) to get to the city center. It only takes 40 min to reach Aliados Metro Station in the center of Porto.
Besides the plane, Porto is easily accessible by train and bus. The main train station, S. Bento Station, is right in the middle of the city center. Trains depart to all the major European countries on the backpacker trail, like Madrid, France, and Spain. Unless you have lots of time, going this far off the beaten path wouldn't be our top recommendation.
As for the buses, Rede Expressos travels to all over Europe and covers a wide range of domestic cities. Those who want to explore the rest of Portugal would be wise to check these out.
How to Get Around Porto
Porto has a small city center, so nearly everything is within walking distance. But it can be very tiring, so you have the option of taking the metro or bus to the main attractions.
Porto has a good transport system. The metro has six lines spread all over the city, so you can reach nearly every main attraction. The only place where you can't go by metro is the city park and Foz. For those places, you need to go by bus, which is also pretty easy to use.
For all the public transports you need a rechargeable ticket, called andante. It costs 0.60€ and you only need to buy it once. Each person has to have one. The metro and the bus fare cost 1.20€, but it only includes the city center, for further distances the price is different. You can buy a 24h pass that will only cost 4.15€.
Use Bookaway to find the best deals on transport – buses, planes, trains, and ferries. It'll save you a load of time when organising transport and you'll probably nab an EPIC DISCOUNT too!
Book your transport on Bookaway NOW. Get the best price for the best ride… then use those savings to buy the best feed in town!
Book Your Transport Here!
Safety in Porto
Portugal is a very safe country where you can walk relaxed in the streets, even at night without being robbed.
All the same, we advise you not to forget your stuff in public places. And look out for the usual tourist scams and people asking for money in the streets but besides that, you don't really have to worry. It is as safe as it gets.
Get Insured Before Backpacking Porto
Even if you are only going on a short trip to Porto, you should always travel with insurance. Have fun on your backpacking adventure, but please do get insurance – take it from someone who has racked up tens of thousands of bucks on an insurance claim before, you need it.
Traveling without insurance would be risky so do consider getting good backpacker insurance sorted before you head off on an adventure.
I have been using World Nomads for some time now and made a few claims over the years. They're easy to use, professional and relatively affordable. They may also let you buy or extend a policy once you've started your trip and are already abroad which is super handy.
If there's one insurance company I trust, it's World Nomads.
ALWAYS sort out your backpacker insurance before your trip. There's plenty to choose from in that department, but a good place to start is Safety Wing.
They offer month-to-month payments, no lock-in contracts, and require absolutely no itineraries: that's the exact kind of insurance long-term travellers and digital nomads need.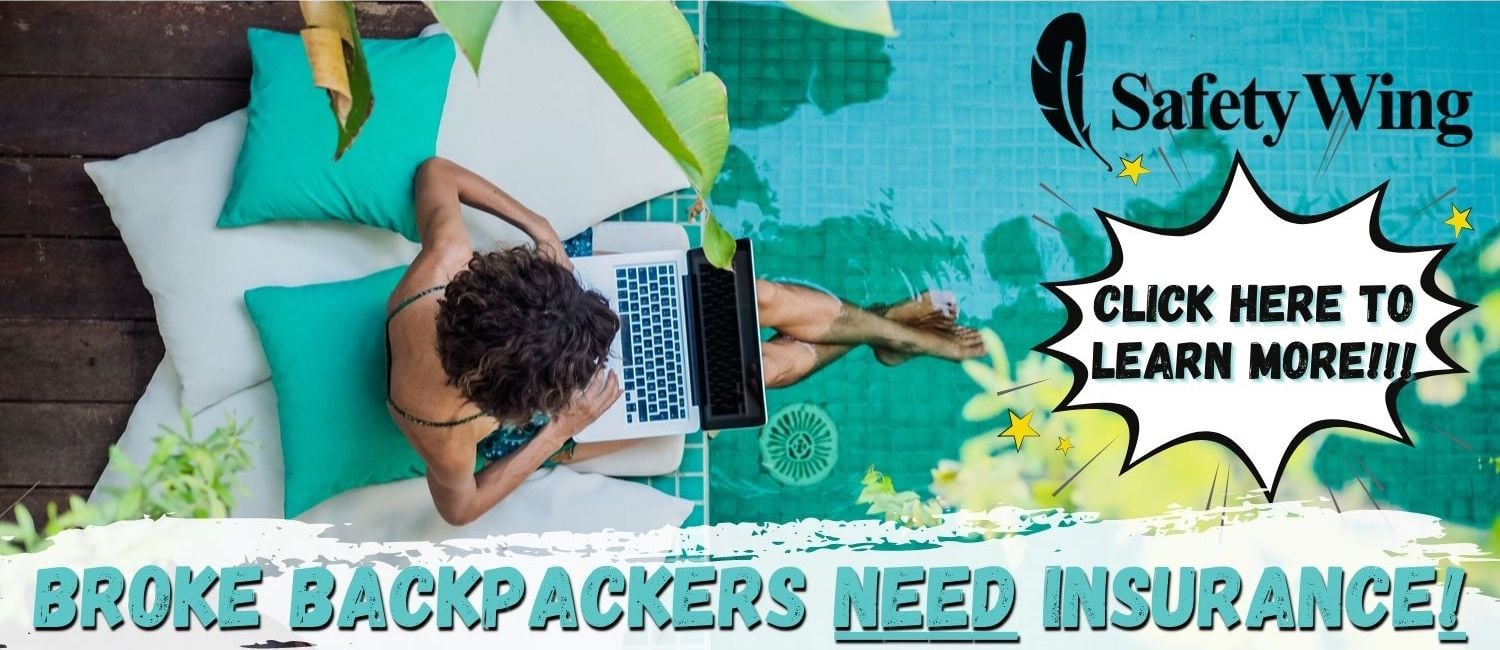 SafetyWing is cheap, easy, and admin-free: just sign up lickety-split so you can get back to it!
Click the button below to learn more about SafetyWing's setup or read our insider review for the full tasty scoop.
Tips for Saving Money on Accommodation in Porto
Sometimes you need your own roof above your head – we know the feeling. Other times, you're doing everything you can save a nickel and dime.
If you're trying to cut the costs of travel when backpacking Porto, then maybe it's time to stay somewhere besides a hostel or apartment. If you need to save money, try one of these:
Couchsurf! – Couchsurfing is the best way to save on cash when it comes to accommodation since most of the time you're crashing for free. Staying with a local host is also a great chance to experience a more authentic side of the city and to visit hidden Porto.
Problem is Couchsurfing is really popular (duh, it's free) and demand often outstrips supply. Hosts are picky as well so you'll need to impress them with an eye-catching message. Definitely try Couchsurfing but be ready to be rejected.
Some Extra Free Things to Do in Porto
Looking to visit Porto on a budget? Consider one of these free activities in the city and save some cash!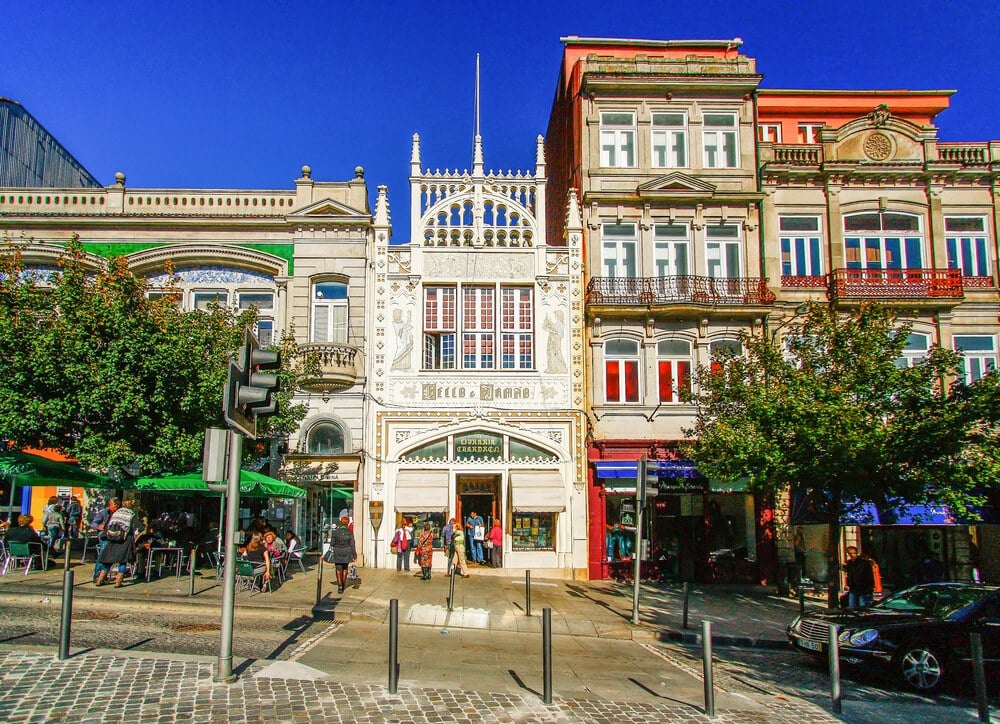 Go for a walk – Porto is a very walkable city, not only because it is relatively compact but because there is so much to see in the streets. Iconic tileware, historic neighborhoods, all that and more. The Ponte Luís, Ribeira, and Gardens of the Palácio de Cristal are popular places to go for a walk in Porto. You could also try to join a free Porto walking tour as well.
Browse the opulent Livraria Lello – One of the most beautiful bookstores in the world and totally free to browse. This is paradise for bookworms and those who love the smell of old pages.
Free museums – There are actually a lot of free museums in Porto. On Sundays mornings, almost every single one is free to enter. Notable locations that you have to visit are the Portuguese Photography Museum, the Port Wine Museum, and the Serralves Contemporary Art Museum.
Wine tastings – Some cellars offer free wine tastings whilst others ask for a few euros. If you should find the former, it would be courteous to still tip the guide or buy a bottle of something. We're broke backpackers, not cheap backpackers.
Join a communal reading – There are lots of free literary gatherings organized in Porto and quite frequently too. Notably, the Monastery of São Bento da Vitória hosts theater recitals two Tuesdays of each month. There are plenty more impromptu readings besides these though.
Go to the beach – The classic broke backpacker activity – go somewhere where you can lay around all day and pay absolutely nothing! Matosinhos is the closest beach to Porto and one can easily get there with bus 500.
Books to Read Before Backpacking Porto
If you need a little extra info to supplement our Poto travel guide, try reading one of these books on the city!
Eating in Porto – The Best Food and Restaurants
Portuguese love food and love to eat. Although Portuguese food isn't known worldwide, it is delicious.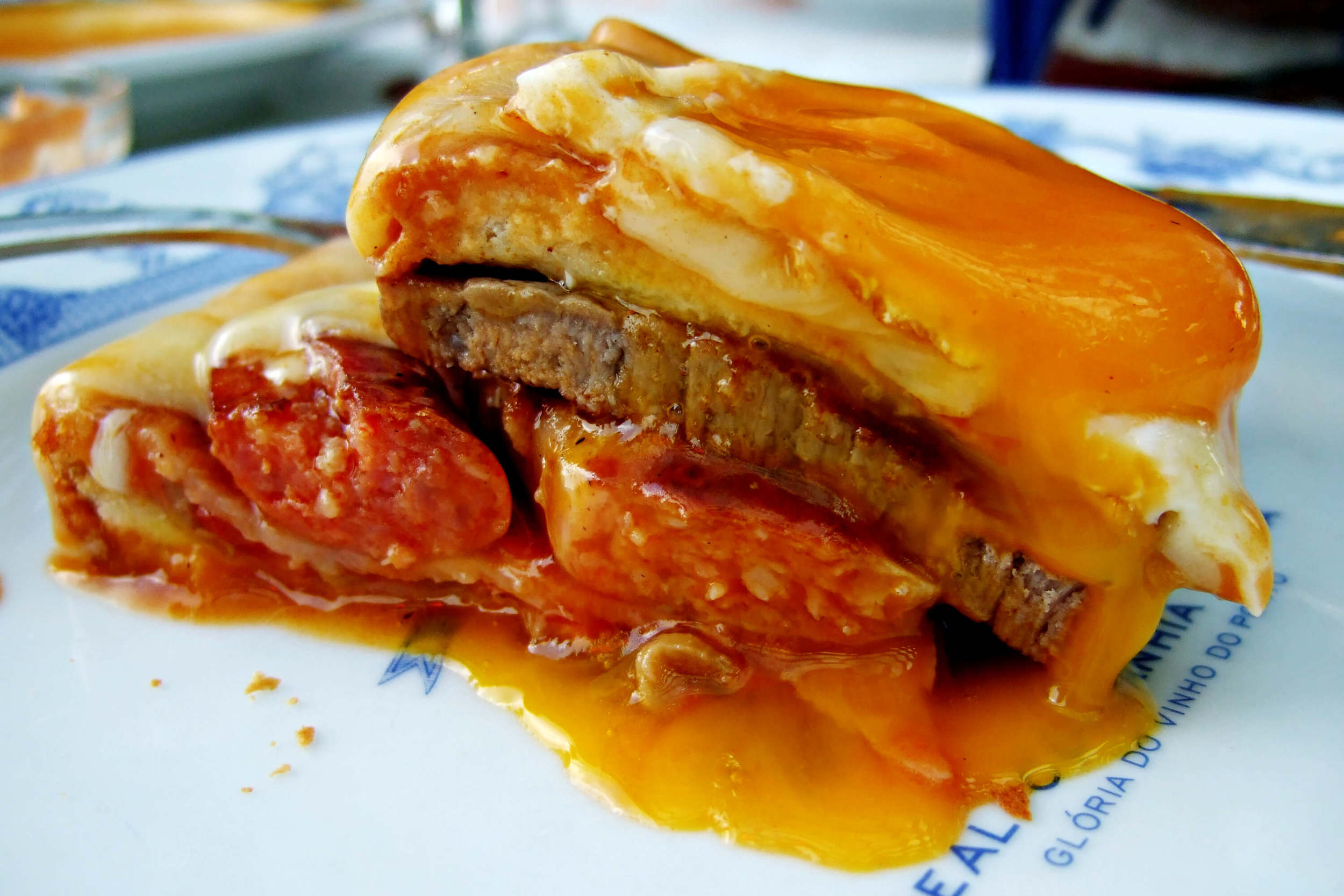 I know, we are Portuguese so of course, we like it. But the thing is, Portuguese food is cheap and is served in abundance. Plus, any country that is passionate about food has to have good food. Portugal is a fantastic destination for foodies. Some of Porto's staple dishes are:
Francesinha: You can't come to Porto and not eat a francesinha! It is a big sandwich, made with toasted bread, sausage, steak, ham covered with melted cheese, and a spicy tomato sauce. It is a mouthful. This is our favorite dish in Porto!
Bifana: is a pork steak sandwich seasoned with garlic and a spicy sauce. It is one of Portugal's best sandwiches.
Fresh Fish: Porto is bathed by the ocean, so you will find several restaurants by the sea serving freshly grilled fish. It may sound simple, but there is nothing as good as a fresh grilled fish with olive oil. Portugal is one of the best and cheapest places to eat fish and seafood!
Tripas à moda do Porto: This plate is made with white beans, different cuts of pork meat (tripes, ear, trotter, nose) and then several cured sausages like chouriço and salpicão. It's a heavy but very satisfying dish. Sometimes it may be difficult to find this dish in restaurants, but if you do, go for it!
Nightlife in Porto
Porto has a vibrant street nightlife. Some streets that during the day seem peaceful, gain life at night. Bars and coffees have tables and chairs on the pavement so that people can talk with their friends and drink a beer. The nightlife has a casual vibe, where people go from bar to bar, staying on the streets enjoying the night. Bars normally stay open until 2am.
The most famous nightlife regions are in the Galleries, Clerigos, Ribeira, and Foz.
There are also some clubs and discos where you can dance like Chill Out, Olympia Club, and Eskada.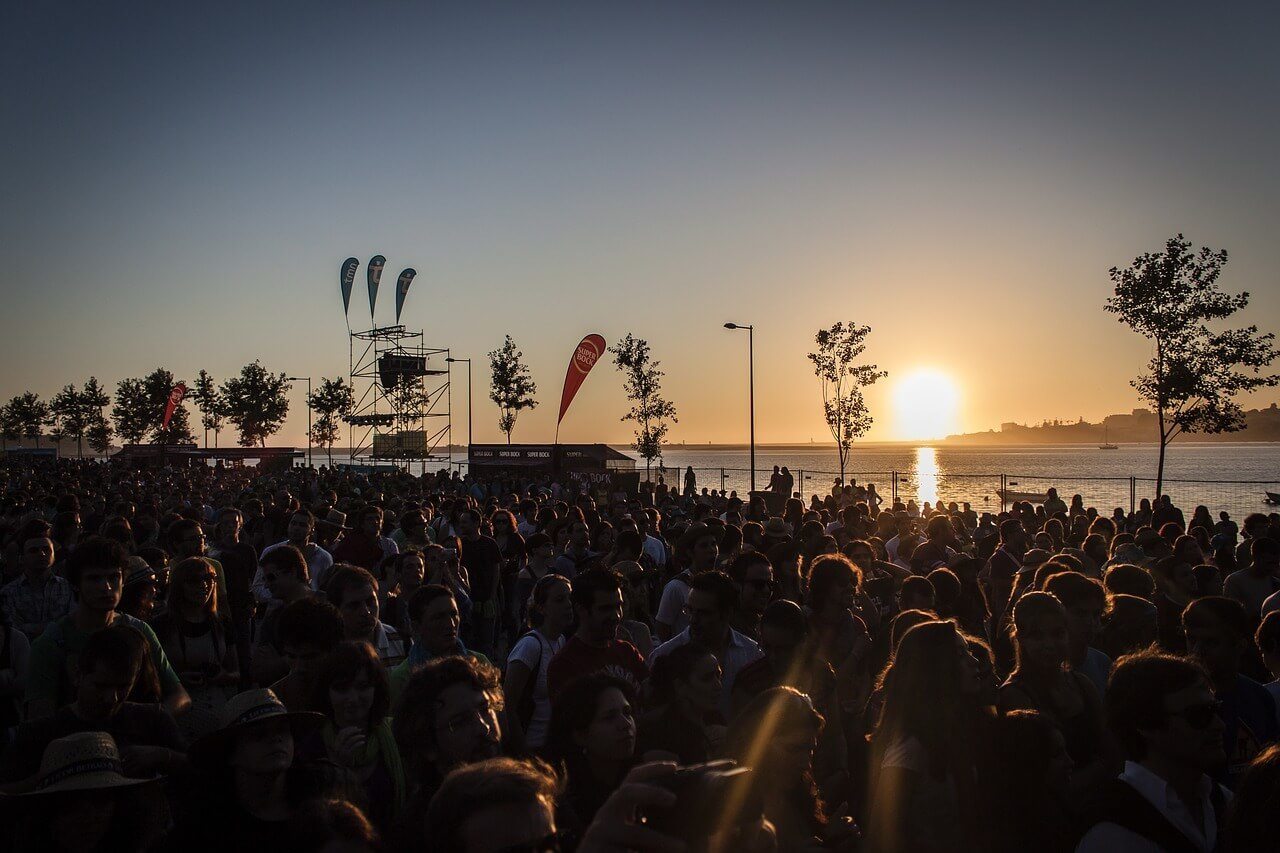 Some Final Thoughts from this Porto Travel Guide…
Overall, Porto is the ideal place for backpackers. It is cheap and has a casual friendly vibe. Nearly every person will make you feel at home.
The architecture of Porto will also astound you. Few other backpacker destination in Europe will feature such an eclectic mix of old and the new, of the antique and modern, as Porto can. The bridges are romantic, the ironworks are arresting, and the traditional Portuguese tilework is beautiful.
So we highly recommend you to visit Porto and just because we are from the city, but because it is objectively amazing. See you there!
Before signing off, there are a couple of more things to consider before visiting Porto. Read on to find out more about staying in Porto long term and how to travel responsibly.
Volunteering in Porto
Long term travel is awesome. Giving back is awesome too. For backpackers looking to travel long-term on a budget in Porto whilst making a real impact on local communities look no further than Worldpackers. Worldpackers is an excellent platform connecting travelers with meaningful volunteer positions throughout the world.
In exchange for a few hours of work each day, your room and board are covered.
Backpackers can spend long periods of time volunteering in an awesome place without spending any money. Meaningful life and travel experiences are rooted in stepping out of your comfort zone and into the world of a purposeful project.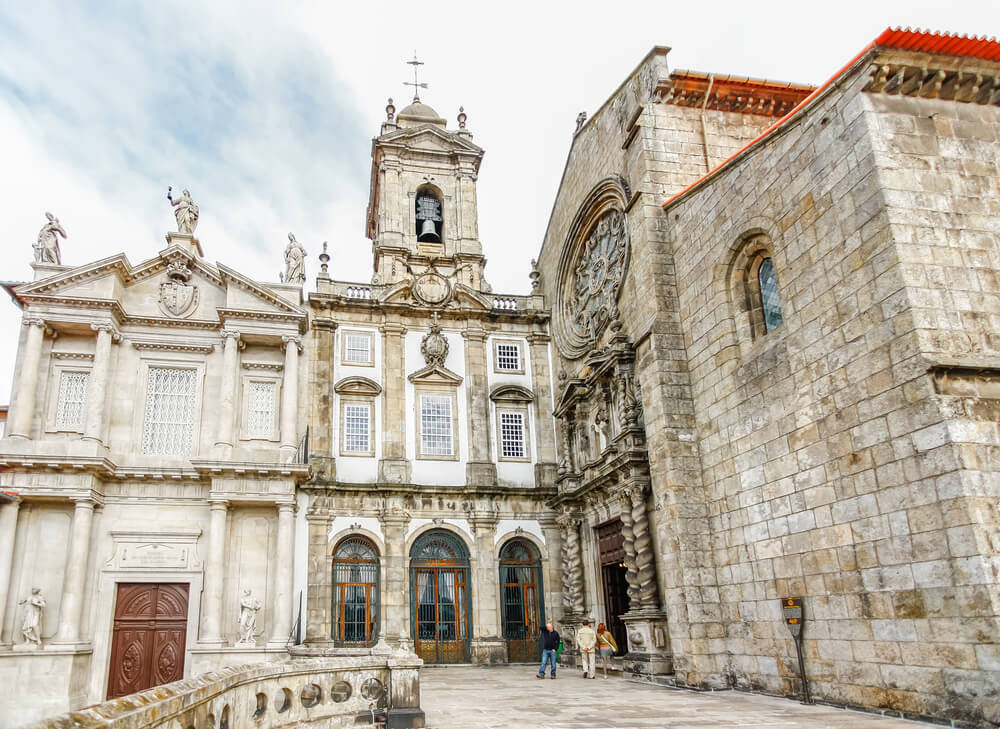 Worldpackers opens the doors for work opportunities in hostels, homestays, NGOs, and eco-projects around the world. We've tried and approved them ourselves – check out our Worldpackers in-depth review here.
If you're ready to create a life-changing travel experience and give back to the community, join the Worldpacker community now. As a Broke Backpacker reader, you'll get a special discount of $10. Just use the discount code BROKEBACKPACKER and your membership is discounted from $49 a year to only $39.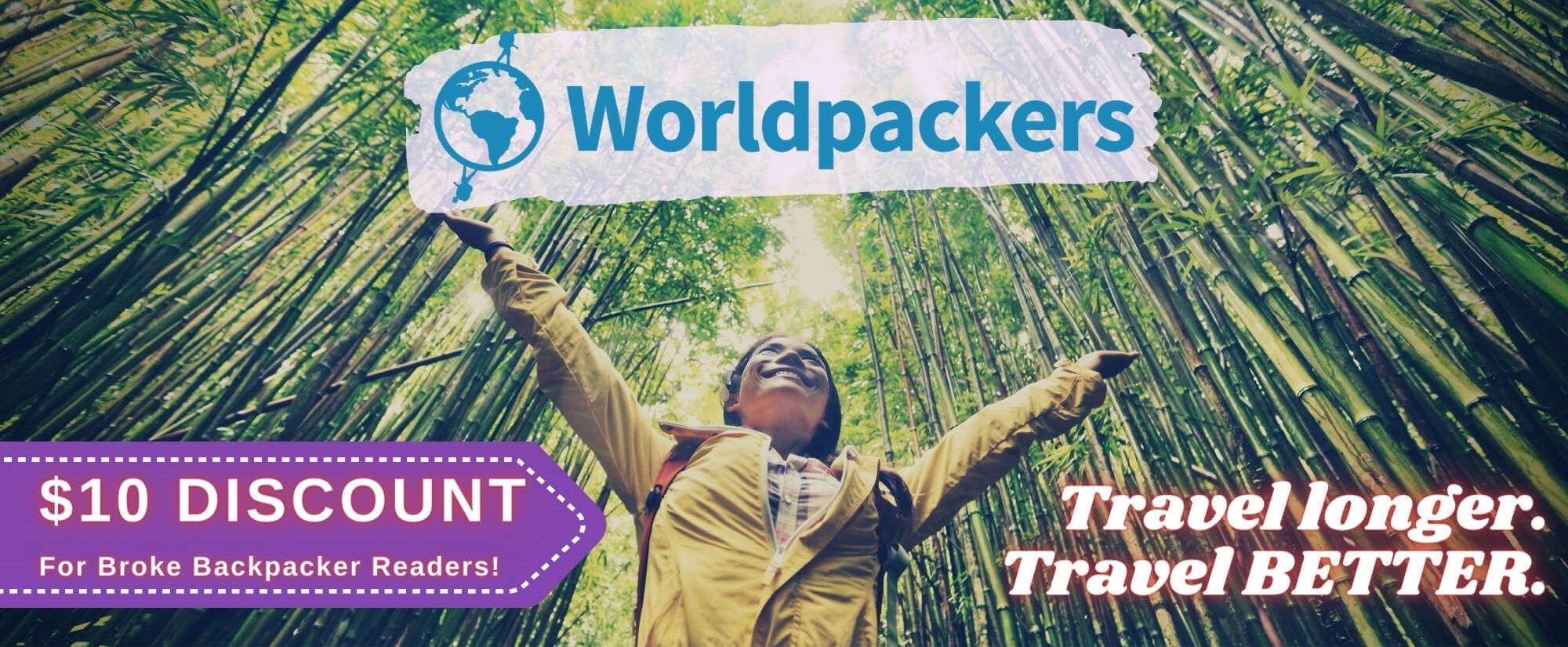 Worldpackers: connecting travellers with meaningful travel experiences.
Make Money Online While Backpacking in Porto
Traveling in Portugal long-term? Keen to make some cash when you are not exploring the country?
Teaching English online is a great way to earn a consistent income—from anywhere in the world with a good internet connection.
Depending on your qualifications (or your motivation to obtain qualifications like a TEFL certificate) you can teach English remotely from your laptop, save some cash for your next adventure, and make a positive impact on the world by improving another person's language skills!
It's a win-win! Check out this detailed article for everything you need to know to start teaching English online.
In addition to giving you the qualifications to teach English online, TEFL courses open up a huge range of opportunities and you can find teaching work all over the world. To find out more about TEFL courses and how you can teach English around the world, read my in-depth report on teaching English abroad.
Broke Backpacker readers get a 35% discount on TEFL courses with MyTEFL (simply enter the code BACKPKR), to find out more, please read my in-depth report on teaching English abroad.
Whether you are keen to teach English online or looking to take your teaching game a step further by finding a job teaching English in a foreign country, getting your TEFL certificate is absolutely a step in the right direction.
Being a Responsible Traveler in Porto
Reduce your plastic footprint: Perhaps the best thing you can do for our planet is to make sure you do NOT add to the plastic problem all over the world. Don't buy one-use water bottles, the plastic ends up in landfill or in the ocean. Instead, pack a tough travel water bottle.
Go and watch A Plastic Ocean on Netflix – it'll change how you view the plastic problem in the world; you need to understand what we are up against. If you think it doesn't matter, get off my fucking site.
Don't pick up single-use plastic bags, you're a backpacker – take your daypack if you need to go to the shop or run errands.
Bear in mind, that many animal products in countries you travel through will not be ethically farmed and won't be of the highest quality. I'm a carnivore but when I'm on the road, I only eat chicken. Mass-farming of cows etc leads to the rainforest being cut down – which is obviously a huge problem.
Need more guidance? – Check out our post on how to be a responsible backpacker.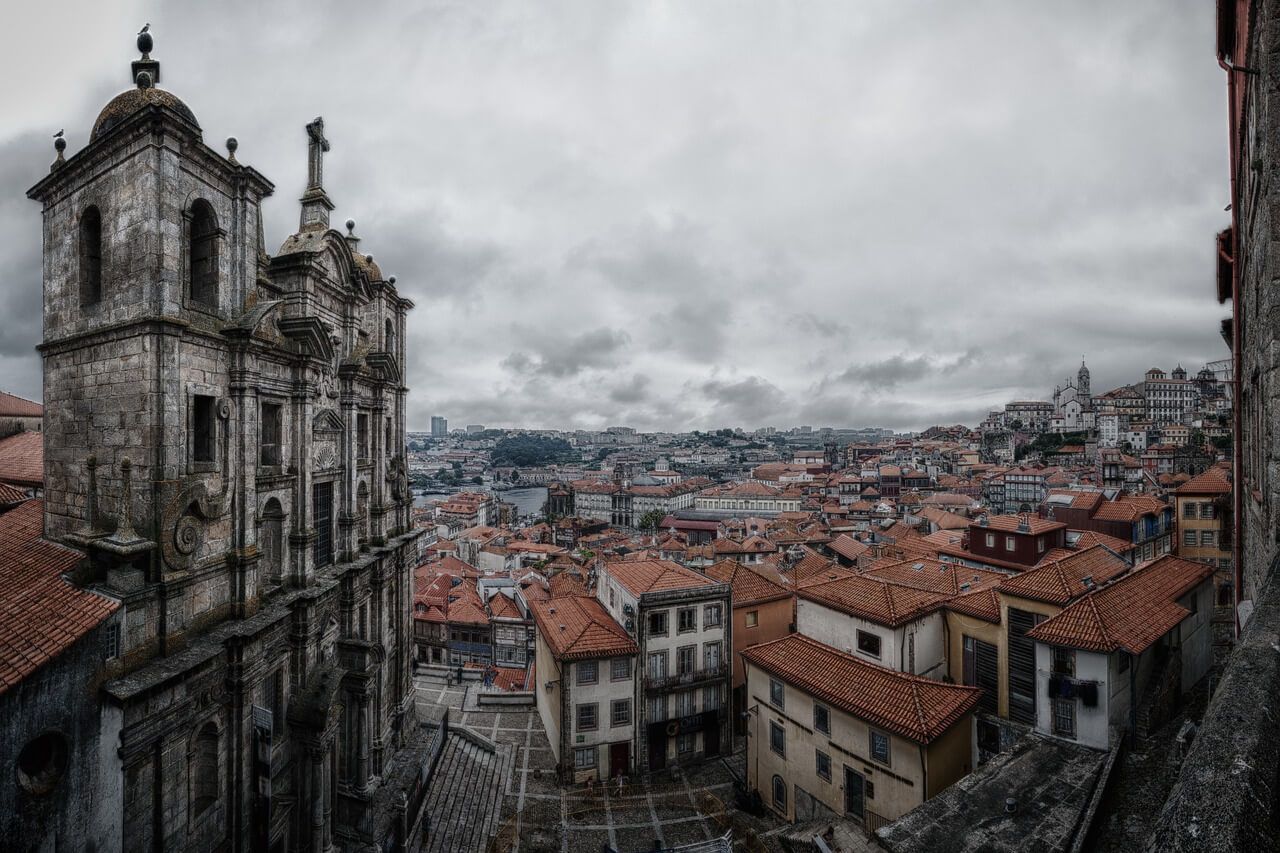 Visiting Porto will bring you ample opportunities to participate in debauchery, and it is very important to have fun, let loose, and get a bit wild at times. Most trips I have been on across the world have included at least a few mornings where I wake up knowing I went too far.
But there are some things that will put you in the category of a straight-up jackass if you do them. Being super loud and obnoxious in a tiny hostel at 3 AM is a classic rookie mistake. Everyone in the hostel will hate you when you wake them up. Show your fellow travelers respect whilst traveling in Porto and anywhere else for that matter!
Porto is a beautiful place that has touched countless people, so let's not mistreat it. It clearly inspired the makers of this video, which, not gonna lie, has made me cry (only) a few times.
---
About the Authors:
Jorge & Claudia are travel bloggers from Portugal and love to travel the world. They lived in Angola for 3 years and currently are traveling the world. Their mission is to keep on discovering new countries and sharing their travel tips. Check their site Travel Drafts.
---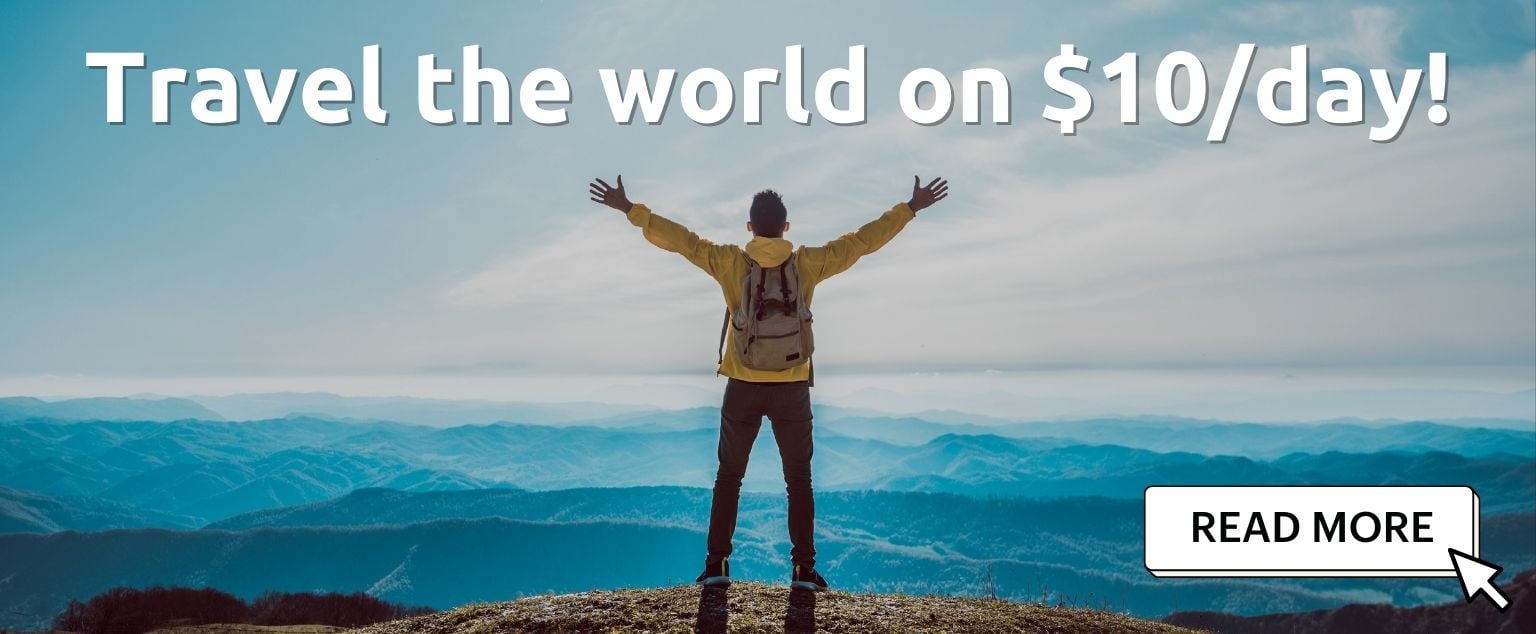 And for transparency's sake, please know that some of the links in our content are affiliate links. That means that if you book your accommodation, buy your gear, or sort your insurance through our link, we earn a small commission (at no extra cost to you). That said, we only link to the gear we trust and never recommend services we don't believe are up to scratch. Again, thank you!