Traveling to Portugal always feels magical. It is one of Europe's most underrated travel destinations and feels much more authentic than it's neighbors (not to mention cheaper!).
But there are tons of hostels in Porto, and not all of them are very well reviewed, making it difficult to pick one.
So we came up this ultimate list of the best hostels in Porto, Portugal.
With the help of this list, you'll know exactly where the best hostels in Porto are, and which one best suits your personal needs.
To accomplish this, we've taken the highest reviewed hostels in Porto, and then further organized them by categories. So whether you are traveling to Porto as a couple, for the nightlife, or a Digital Nomad, we've made a hostel-recommendation for everyone!
Let's dive into the best hostels in Porto, Portugal!
The 20 Best Hostels in Porto
Finding the best hostel in Porto, or anywhere for that matter, can be tough; that's why we've removed the hassle and found the ultimate top hostels in Porto for you to choose from.
Lovebirds should check out the best hostel for couples in Porto and lone explorers can meet tons of new buds at the best hostel for solo travellers in Porto.
Need to combine work and play? Check into the best hostel for digital nomads in Porto.
Backpacking Porto on a budget? A good, cheap hostel might be just what you're looking for!
Do You Want to Travel FOREVER??
Then pop your email address in below and we'll send you a FREE copy of 'How to Travel the World on $10 a Day!' – make travel your LIFE.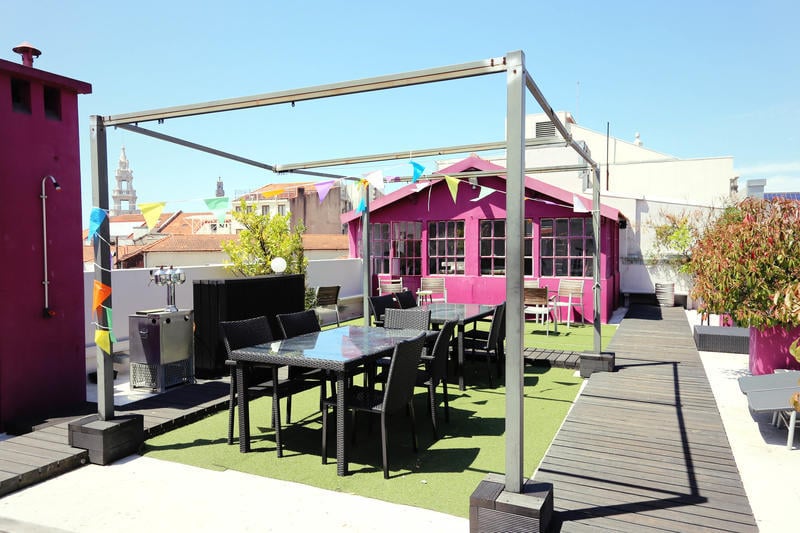 $$
Free Breakfast
Games Room
Swimming Pool
Chill time and leisure are high on the agenda at the award-winning Rivioli Cinema Hostel. Located within an elegantly restored historic building, the uniquely decorated spaces add plenty of life. As you can tell from the name, the funky hostel has a movie theme making it a contender for the coolest hostel in Porto.
The large terrace is prime real estate in summer months, with a pool, sun loungers, and BBQ. Indoors, the enormous common room has comfy seating, a TV, an impressive selection of DVDs, free Wi-Fi, and a PlayStation. The kitchen and dining area add even more convenience. Other pluses include free breakfast, friendly staff, spacious dorms for four (mixed and ladies only), lockers, and much more. It's no wonder it's our choice for the overall best hostel in Porto in 2021!
Best Hostel for Solo Travelers in Porto – Porto Lounge Hostel
$$
Free Breakfast
Bar
Tour Desk
Porto Lounge Hostel has mixed and female-only dorms and there are heaps of ways to meet new people. Sip on a glass of local wine or beer in the onsite bar, chill in the leafy courtyard, cook up a BBQ on the sunny terrace, and chat as you dig into a free breakfast each morning. Free pub crawls and walking tours help you discover the best of Porto by day and by night as well as getting to know other cool travellers. This is the best hostel for solo travellers in Porto and we love it! We're sure you will too.
$
Lockers
24-Hour Reception
Free Wi-Fi
With mixed and female-only eight-bed dorms, along with private rooms for four, the budget prices here make this the best cheap hostel in Porto. The reception at Sport Hostel in Porto is staffed around the clock and friendly members of staff are a goldmine when it comes to local tips and insider knowledge about the area. Save even more cash by cooking your own meals in the kitchen and chillax in front of the TV in the shared lounge.
$
Laundry Facilities
Tour Desk
Luggage Storage
With low prices, great facilities, and a warm and welcoming home-from-home vibe, City Drops Hostel is a comfortable Porto backpackers hostel. You can make full use of the shared kitchen and cosy lounge, which has a TV, free Wi-Fi, and board games. Fancy some hearty home-cooked fare? You can arrange for meals to be cooked for you (for an additional fee, of course!). Laundry facilities help you to take care of the essentials and there are hairdryers to keep you looking at your best. Located in the heart of Porto, the intimate three-floor hostel can be found next to the bustling Santa Catarina.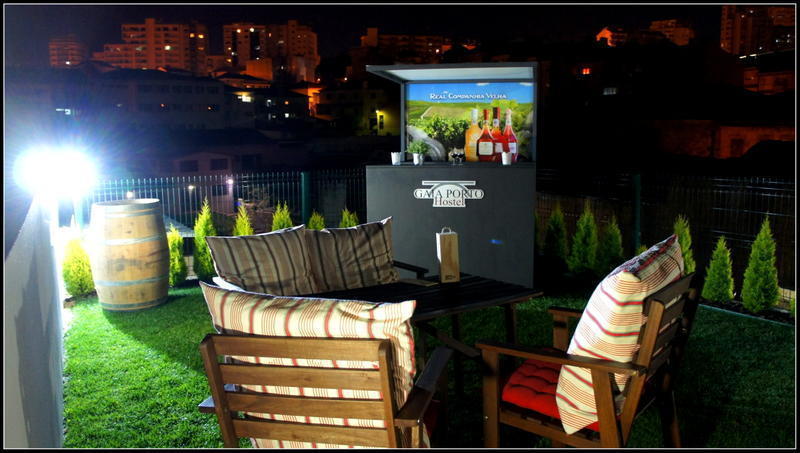 $
Free Breakfast
Café-Bar
Bike Hire
A warm and welcoming Porto backpackers hostel, Gaia Oporto Hostel is a lovely home from home for solo travellers, couples, and groups of mates. There are private rooms for two and dorms for six. The laid-back pad is close to the city centre but one of the best things, in our opinion, is the nightly themed parties with food and culture. Chill in the TV room and garden, stay connected with free Fi-Wi, enjoy the views of the city and river, cook your fave meals in the kitchen, and catch up with your laundry.
Is This the Best Backpack EVER???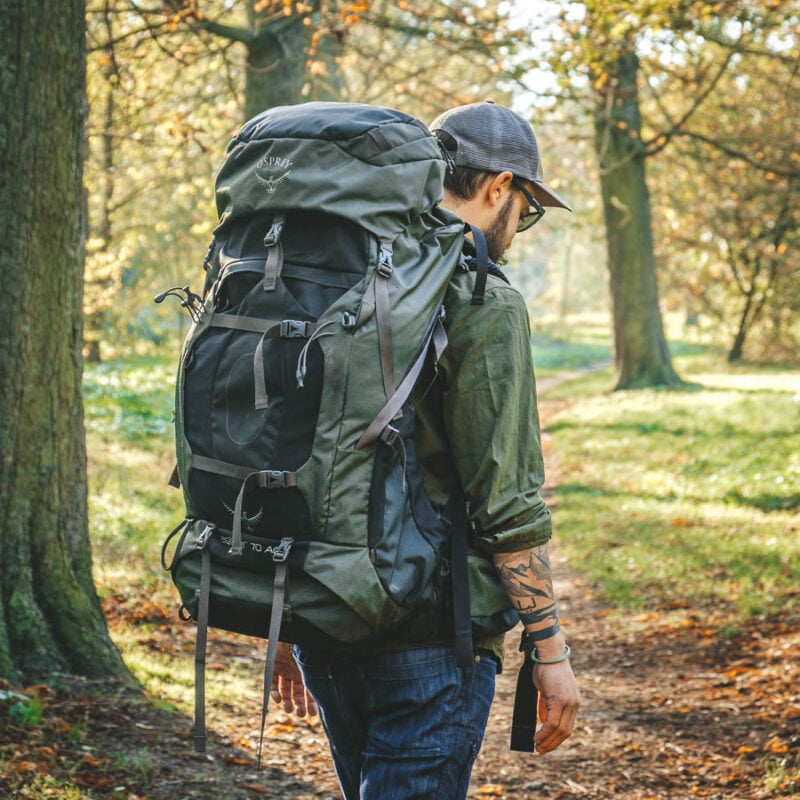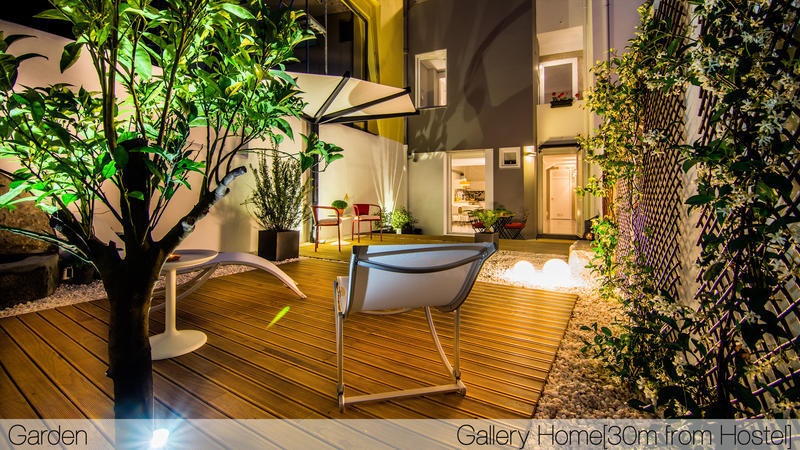 $$
Complimentary Breakfast
Bar-Café
Laundry Facilities
An awesome youth hostel in Porto's trendy quarter, Gallery Hostel Porto is just a short walk away from cultural hotspots, nightlife, fab restaurants, historic sites, shopping, and everything else that you could possibly want during your stay. Housed in a historic building that has been luxuriously decorated and furnished, the top hostel in Porto even has a winter garden and a summer terrace along with its own art gallery! Filled with character and very atmospheric, it's our pick for the best hostel for couples in Porto. There are comfy double rooms with private bathrooms as well as the en suite dorms. Freebies include breakfast, walking tours, and Wi-Fi, and there are reasonably priced traditional meals each evening.
$$
Free Breakfast
Bar-Café
Laundry Facilities
Although not just a place for revelry, Garden Hose Hostel's exciting bar crawls and sociable onsite café/bar make this the best party hostel in Porto. Sociable, lively, and fun, you can chill in the games room and grab a bite to eat from the café during the day. The free breakfast sends your hangover packing ready for another great day in Porto. The tour desk helps you to explore and the awesome members of staff have heaps of recommendations and local tips to share. Laundry facilities, luggage storage, a terrace, and free Wi-Fi make your stay a bit sweeter too.
Want to check Airbnb options in Porto? Head over to our Best Airbnbs in Porto guide for more accommodation options!
Best Hostel for Digital Nomads in Porto –Oporto Sky Hostel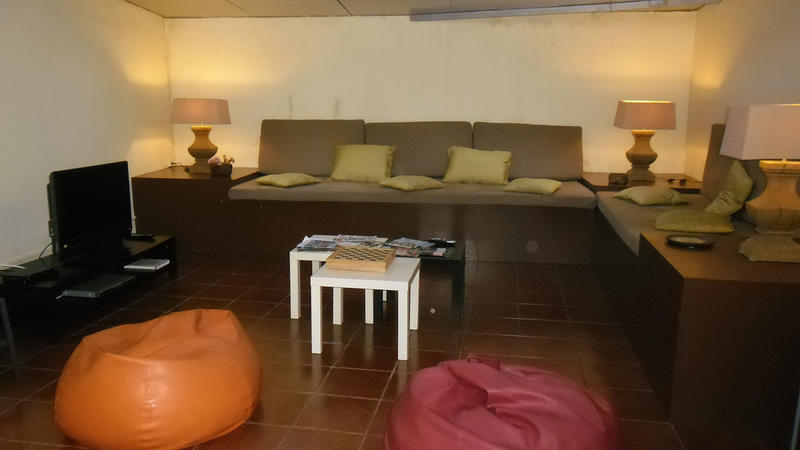 $$
Free Breakfast
Bar-Café
Computer Room
With a computer room with PCs guests can use for free, free Wi-Fi and a choice of common areas to get stuck into any pressing tasks, Oporto Sky Hostel is the best hostel for digital nomads in Porto. There are meeting rooms too, ideal if you need to network and chance new opportunities while travelling. Life can't just be about work, though, which is why the onsite bar and café, kitchen, tour desk, and bike hire are fantastic—combine work and play and have a great time in Porto.
Best Hostel with a Private Room in Porto – Being Porto Hostel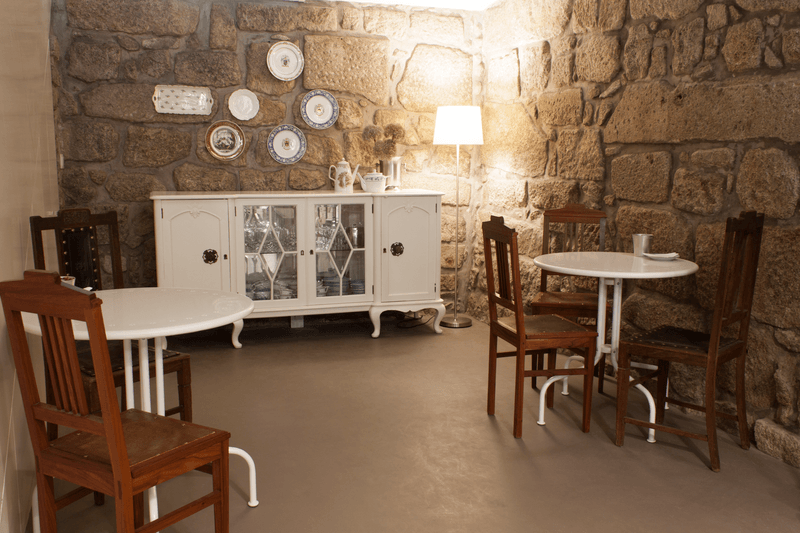 $$$
Complimentary Breakfast
Café
Housekeeping
Being Porto Hostel is a comfortable and recommended hostel in Porto, with dorms just for ladies as well as mixed dorms and private doubles. Breakfast is free, helping your euros to stretch a bit further, and you can make full use of the self-catering facilities. The comfy lounge is a top spot to unwind. Everywhere is spotless thanks to the housekeeping team, and there are small flashes of elegance throughout the hostel.
More of the Best Hostels in Porto
We're all for having lots of quality choices, so here are some more top Porto youth hostels for a terrific stay.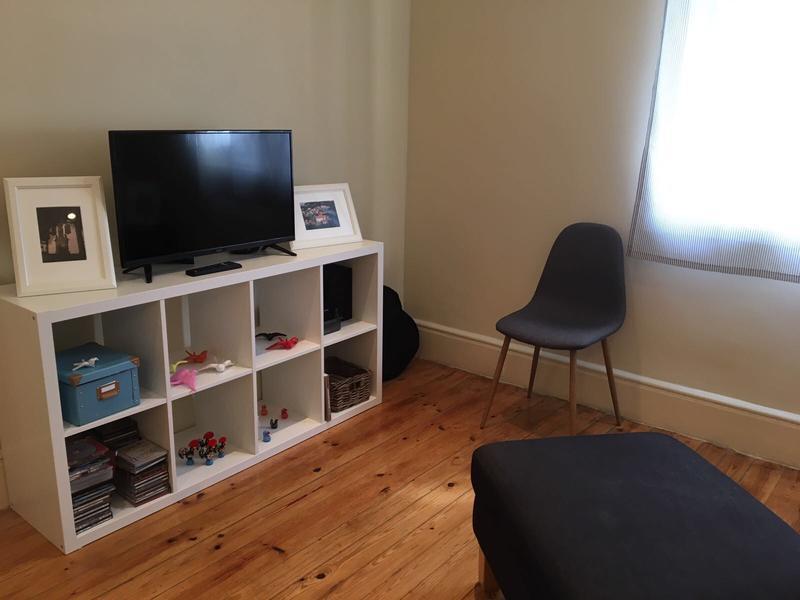 $$$
Free Breakfast
Laundry Facilities
Luggage Storage
A nice hostel within a historic building, Porto Station Hostel takes its name from the fact that it's just a stone's throw from Campanhã Railway Station. Sleeping just ten guests at any time, it's a top hostel in Porto for backpackers who like the quieter life. There's just one mixed dorm for four and two private triple rooms. Wake up each morning to the delicious smells of the free breakfast and cook your own meals in the kitchen. Sit back and relax in the homey TV lounge after a busy day of sightseeing.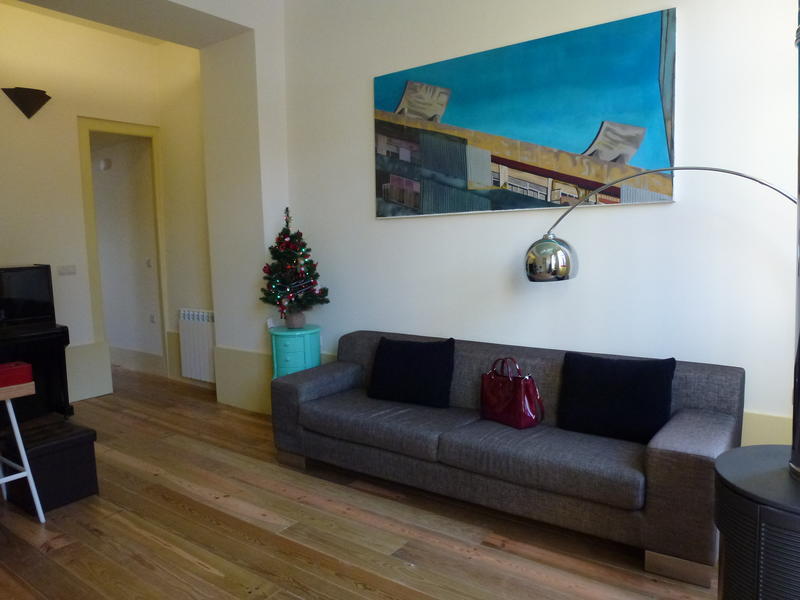 $$
Free Breakfast
Bike Hire
Lockers
A charming youth hostel in Porto, Canvas Atelier Hostel can be found in the Bonfim neighbourhood. There are bars, restaurants, and shops within easy reach and the hostel has everything that you need for a comfortable stay. Start your days with a free breakfast, grab a free map, and maybe even rent a bike to cover more ground. There are mixed and ladies-only dorms, and each bed has its own locker, reading light, and power socket. The hostel has a shared lounge and kitchen.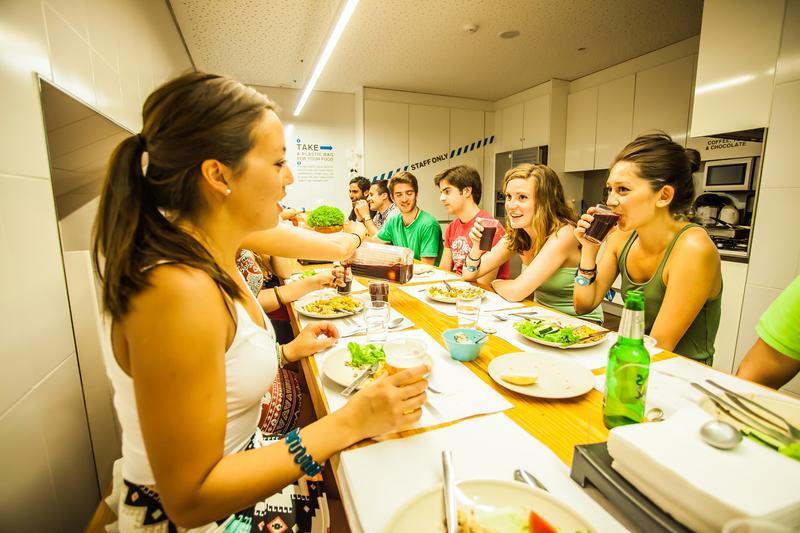 $$$
Bar-Café
Luggage Storage
Laundry Facilities
The award-winning Yes! Porto Hostel is in a great location in the heart of Porto and close to the river. Get your bearings and meet others on the free walking tours and join in with a range of in-house activities and events. Communal dinners are often arranged at this Porto backpackers hostel where you can show off your culinary skills and pick up some new kitchen tricks. There are mixed and female-only dorms and each bed has a locker and light.
$$
Free Breakfast
Tour Desk
Luggage Storage
Sometimes, a break from city life is just what the doctor ordered. The relaxed Salty Days Lodge is just a two-minute stroll from the beach, with surfing, swimming, sunbathing, stand-up paddle boarding, and more to occupy your days. The heart of Porto is a short tram ride away, and there's also a free bus along the river and coast. Book into a mixed six-bed dorm or a private twin and enjoy a peaceful stay. A top hostel in Porto in the city's wider area, it has a kitchen, a cosy lounge bar, a pretty garden, and a BBQ area.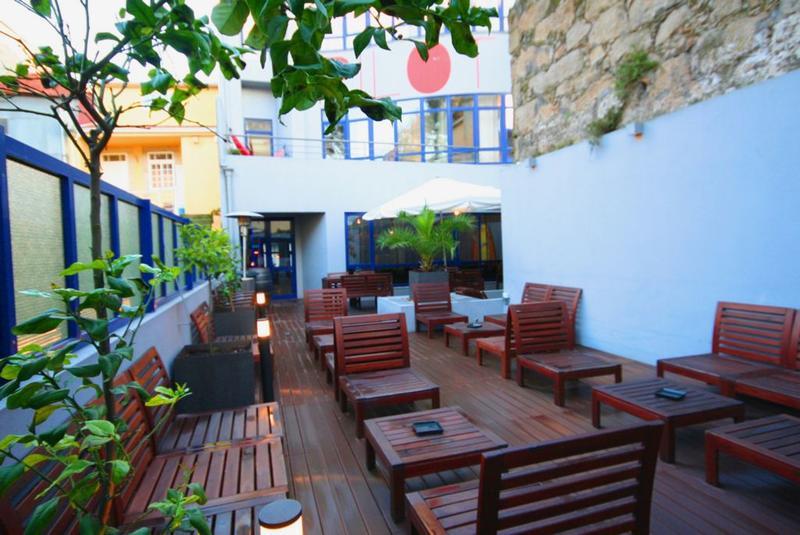 $$
Bar-Café
Bike Hire
Luggage Storage
Whether you want to explore Porto with a range of awesome tours, try your hand at cooking local dishes in the well-equipped kitchen, bond with new buddies over a game of foosball, perfect your peddle power on a rented bike, or chill with a drink in the bar, the fancy and award-winning Pilot Design Hostel & Bar lets you do Porto your way. Airport transfers make getting here and away a breeze—no need to find a Porto hostel near the airport for your first and last nights. With mixed and female-only dorms, 24-hour reception, key card access, and lockers, you'll feel safe as houses here too.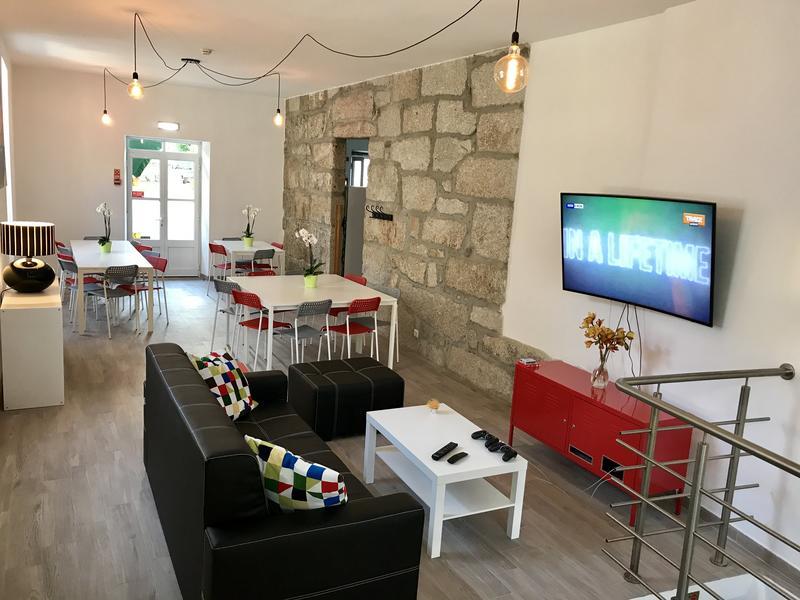 $$$
Free Breakfast
Tour Desk
Key Card Access
Comfortable, clean, safe, terrific facilities, and a sociable vibe … there are many things in Urban Garden Porto Central Hostel's favour. All dorms at this recommended hostel in Porto are en suite, making it easier to dodge morning queues. There's a well-equipped kitchen, a bar, a garden, and TV lounge with a PS4—it's not difficult to find your happy space. Other perks include airport transfers (for an extra cost), free breakfast, toiletries, and Wi-Fi, a tour desk, luggage storage, and 24-hour security.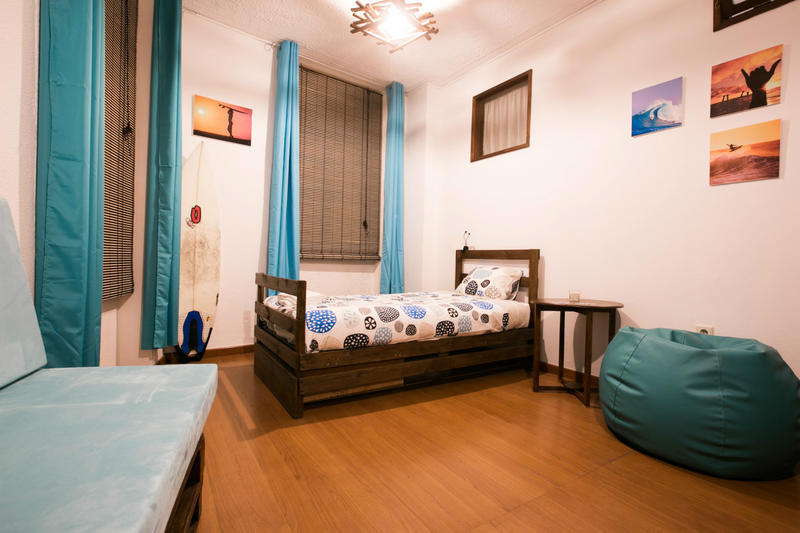 $$
Laundry Services
Tour Desk
Housekeeping
Listen up surf dudes and dudettes! Douro Surf Hostel is the best youth hostel in Porto for getting in plenty of board action and time on the waves. Although located in historic heart of Gaia, the water-loving owners arrange surfing adventures, wakeboarding fun, and cruises along the river. The décor helps you chill and get into the surfing spirit, and you can talk travel and surf life with other cool cats in the comfy common areas (which include a basic kitchen). Wash the sand away with the laundry facilities and sleep well in spacious four- and six-bed dorms and private rooms for two.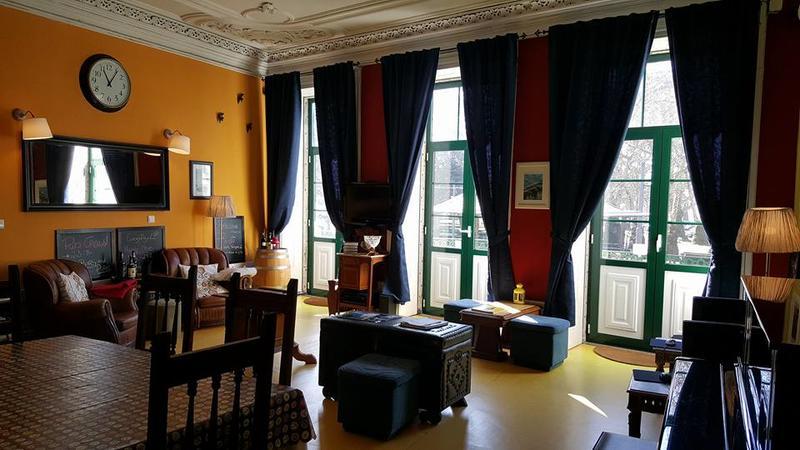 $$$
Bar-Restaurant
Laundry Services
Luggage Storage
The themed Porto Wine Hostel, with its quirky spaces that show plenty of love for the local wine, it could be the coolest hostel in Porto. High ceilings, lots of natural night, and bold colours add to the cheery atmosphere. You can cook up a feast in the kitchen or head to the onsite restaurant-bar to let someone else take care of the cooking (and the washing up!), soak up the gorgeous views from the balcony, and relax in the lounge. Grab a free map and rent a bicycle to make more of your days, or book tours if time is limited and you want to cram in as many of Porto's highlights as possible.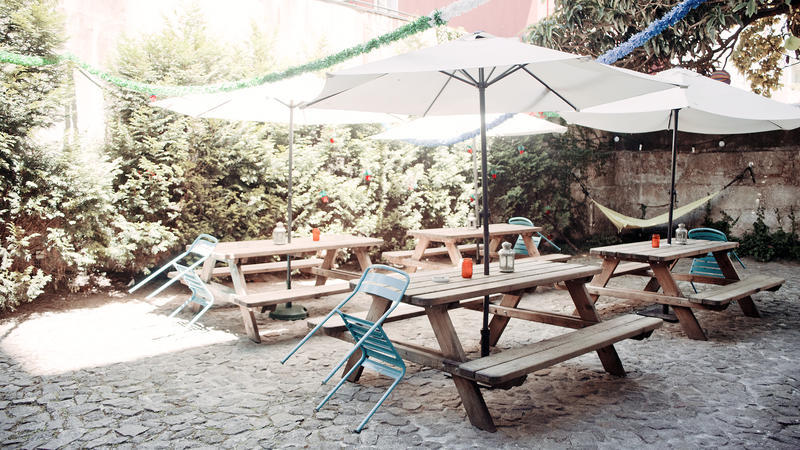 $$$
Complimentary Breakfast
Bar-Café
Laundry Facilities
Porto Spot hostel is a recommended hostel in Porto for solo travellers. It's also a great place for groups of friends, and the ensuite doubles make it a hit with couples too. It's a great all-rounder for different types of travellers. It's easy to make new buds here, with walking tours, pub crawls, and homey common areas that can't help but attract people. From the bar and the patio to the well-equipped kitchen, cosy lounge, and media room, there are heaps of places to mingle and unwind. Just a short walk from airport transportation, it's also very easy to get to. All rooms and dorms have their own unique style and everyone has a large locker.
$$$
Free Breakfast
Bar-Café
Tour Desk
You're sure of more than just a nice stay at Nice Way Porto. Start each day full of energy with the free breakfast and join a free walking tour to learn more about the area and meet other guests. Whether you head out to explore independently or arrange a tour, there are plenty of ways to relax when you come back from days out and about … save some cash by cooking your own meals in the well-equipped kitchen, make your mates at home jealous and update your Instagram with the free Wi-Fi, sip on a glass of Port wine in the bar, or veg in front of the TV. There are mixed and female-only dorms, accommodating between four and 12.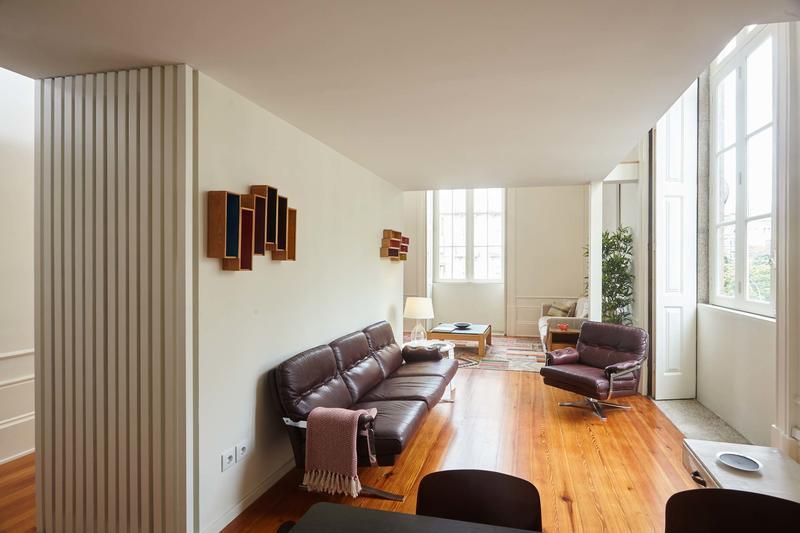 $$$
Complimentary Breakfast
Café-Bar
Laundry Facilities
Located at São Bento Train Station, The Passenger Hostel is a fabulous youth hostel in Porto with top class facilities and high standards of comfort. Breakfast, maps, Wi-Fi, and good conversation are free. The hostel has a green approach so you get the feel-good factor from helping the environment too. Dorm beds have privacy curtains, a light, and a power outlet, and there are single-gender as well as mixed dorms. Rest easy knowing your stuff is safely stowed away in the large lockers. You'll find hairdryers in the bathrooms. Other common spaces include a kitchen and dining area, and a lounge and bar.
Get Your Copy of the Backpacker Bible Totally FREE!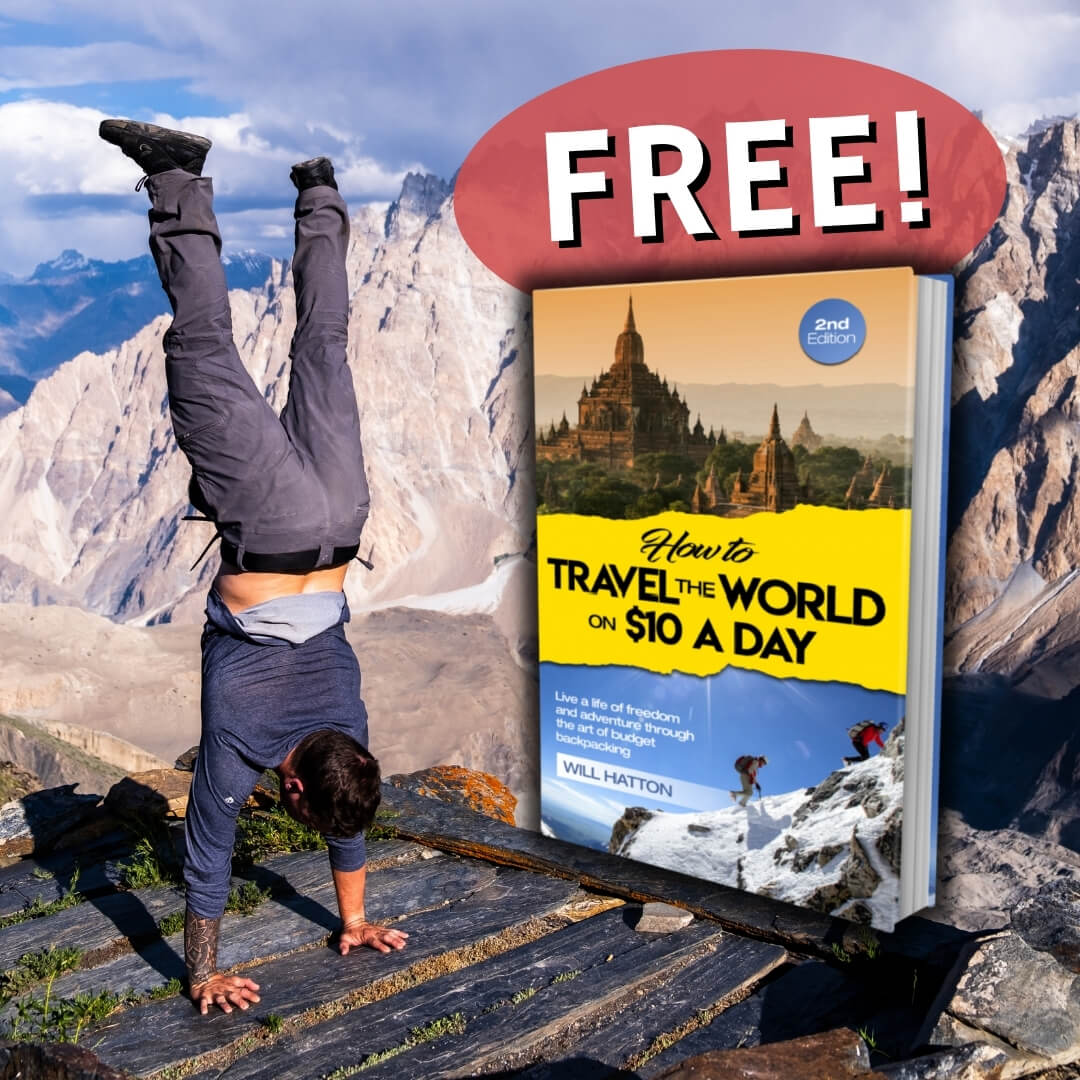 Learn how to travel the world on just $10/day with the Backpacker Bible – Will Hatton's own personal guide to the life of a budget traveller!
This book is the ULTIMATE culmination of more than 10 years of travel experience. It's full of valuable insider hacks and secrets that will help you unlock your full potential as a traveller.
AND… it's also FREE at the moment! All you need to do is click this link (or the sexy image of Will flexing his handstand skillz), provide your email, and we'll email you the ebook lickety-split!
What to Pack for your Porto Hostel
Pants, socks, underwear, soap?! Take it from us, packing for a hostel stay is not always quite as straight forward as it seems. Working out what to bring and what to leave at home is an art we have perfected over many years.
Check out our definitive Hostel Packing list for our top packing tips!
Why you should travel to Porto
Porto is an amazing city with an amazing hostel scene. With the help of this guide you'll have a better understanding of the best hostels in Porto, and be able to pick one that best fits your needs and style.
And remember, if you can't pick one, we recommend Rivoli Cinema Hostel.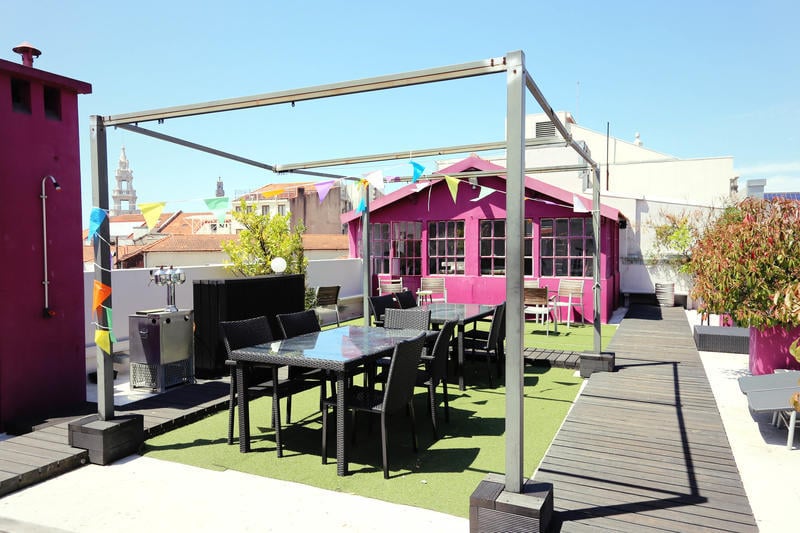 FAQ about Hostels in Porto
Here are some questions backpackers ask about hostels in Porto.
Travel Safety Tips for Porto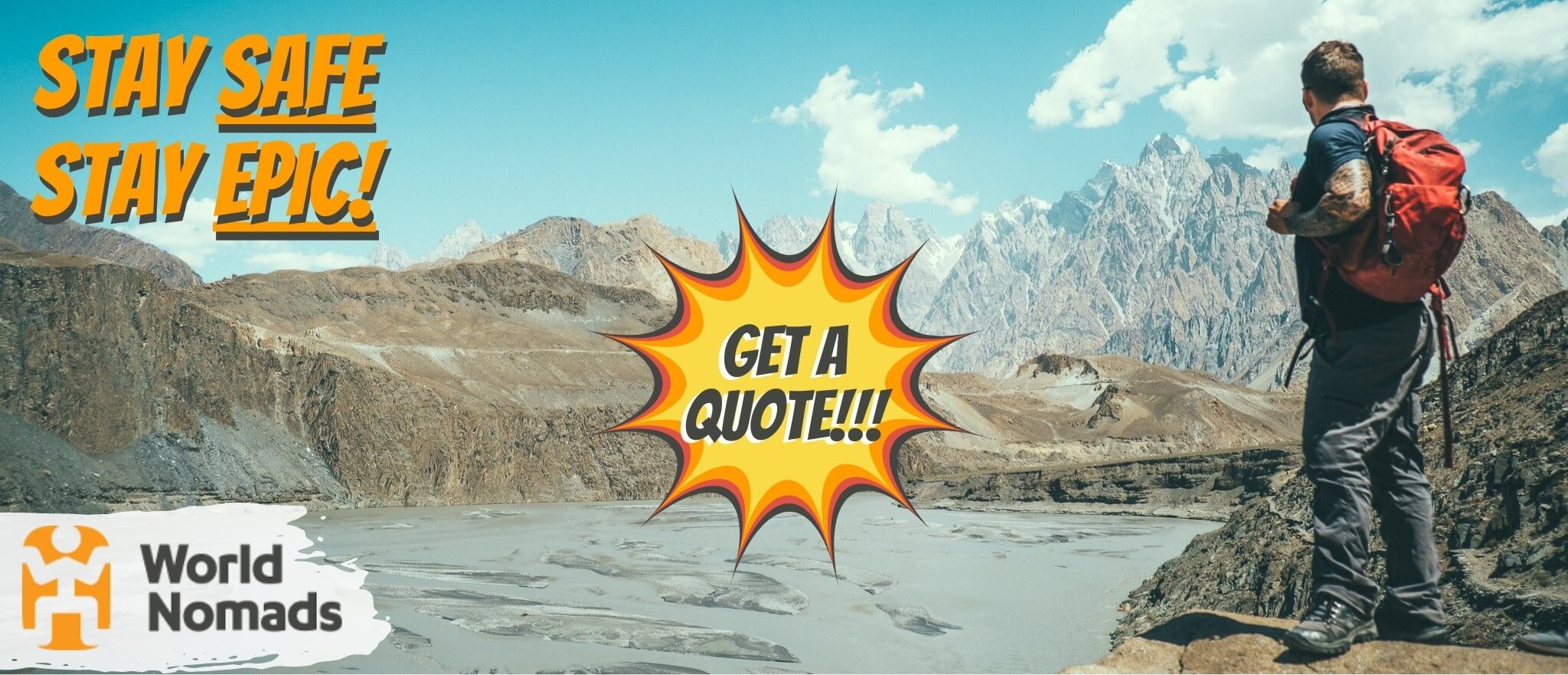 It's good to get lost sometimes, but it's also good not to get too lost. There are people that want you home in one piece.
There's one travel insurance provider The Broke Backpacker trusts for all his wildest shenanigans… World Nomads!
Click the button below to get a quote on your insurance or read our in-depth review of World Nomads' coverage. And then… let the shenanigans begin. 😉
More Epic Hostels in Portugal and Europe
Hopefully by now you've found the perfect hostel for your upcoming trip to Porto.
Planning an epic trip all across Portugal or even Europe itself?
Don't worry – we've got you covered!
For more cool hostel guides around Europe, check out:
Over to you
By now I hope our epic guide to the best hostels in Porto has helped you choose the perfect hostel for your adventure!
If you think we've missed anything or have any further thoughts, hit us up in the comments!
---
Thanks for reading – that was fun! 😀
We bring you epic FREE content!
Find out how YOU can help support us.
We're a big site with a big team and this job isn't always easy. But we do it because we love it – we love providing epic and free content. We love the knowledge that our content keeps you adventuring. We don't ask for money, but if you'd like to find out how you can help the site in more organic ways, click the button below.
Thank you for your support 🙂
---
Bye for now, but not forever!
If you want MORE top-tier Broke Backpacker content like this, then sign up for our weekly newsletter below to get the latest and greatest!
And for transparency's sake, please know that some of the links in our content are affiliate links. That means that if you book your accommodation, buy your gear, or sort your insurance through our link, we earn a small commission (at no extra cost to you). That said, we only link to the gear we trust and never recommend services we don't believe are up to scratch. Again, thank you!